I was so excited to be contacted by Kim Wadsworth of Vow Bride Magazine about featuring David and Tim's Half Moone Cruise and Celebration Center wedding in her July 2015 magazine.  It was a dream come true to be published in Vow!  Thank you so much to everyone who made this come true for me!  David and Tim, also made another dream come true for me!  As soon as Virginia came to it's senses and legalized marriage equality, I have been wanting to be part of this wonderful celebration of love!  When David contacted me about shooting their wedding he asked me if I had ever shot a gay wedding before.  I was honest with him and said that I hadn't, but only because no one had ever asked before.  Then I secretly crossed my fingers and hoped they would take a chance on letting me document this beautiful love story!  And they did!!  We have had to sit on sharing their amazing, loving, fun and emotion filled wedding until the magazine came out.   Everyone worked so hard to make this a special day for David and Tim, and thankfully Crystal Beng of Cherry Blossom Planning Factory had plenty of extra tissues…because I sure did need them!!!  And in case you haven't gotten your copy of VOW yet, you can view it online HERE!!!
The weather looked like it might not cooperate, but when David and Tim stepped out of their house, the sun shone brightly the rest of the day!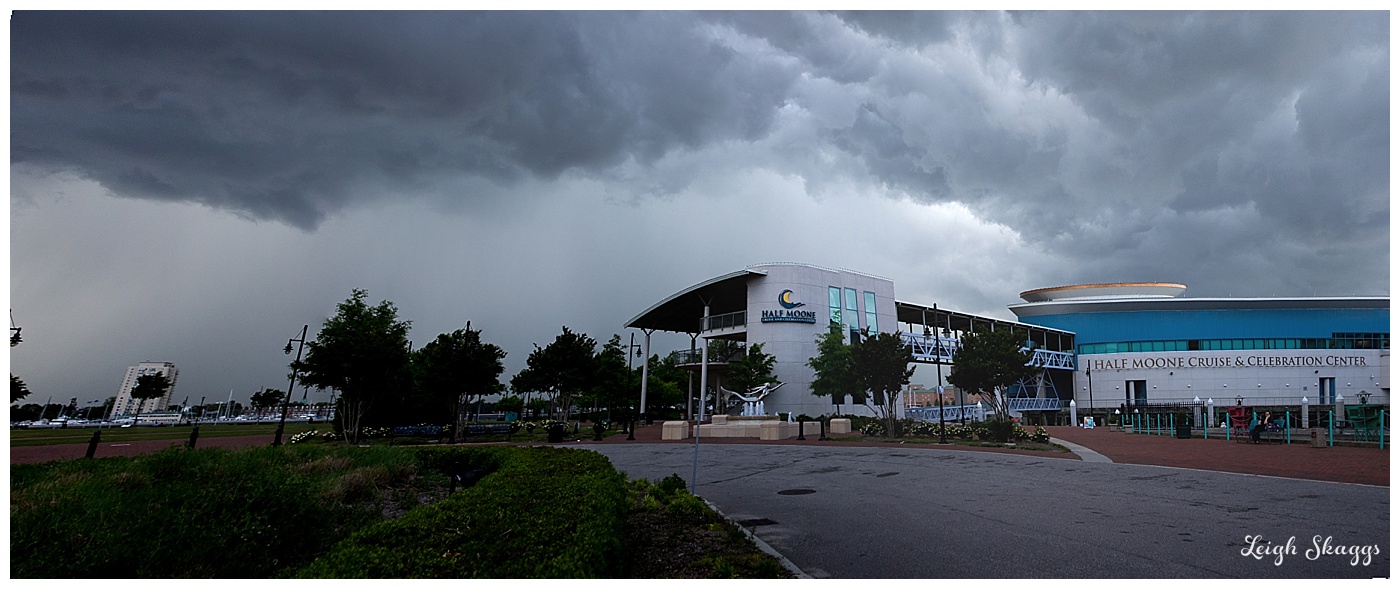 I loved that David and Tim each bought each other the exact same cufflinks from Tiffany's, as a gift, though neither knew the other was doing this.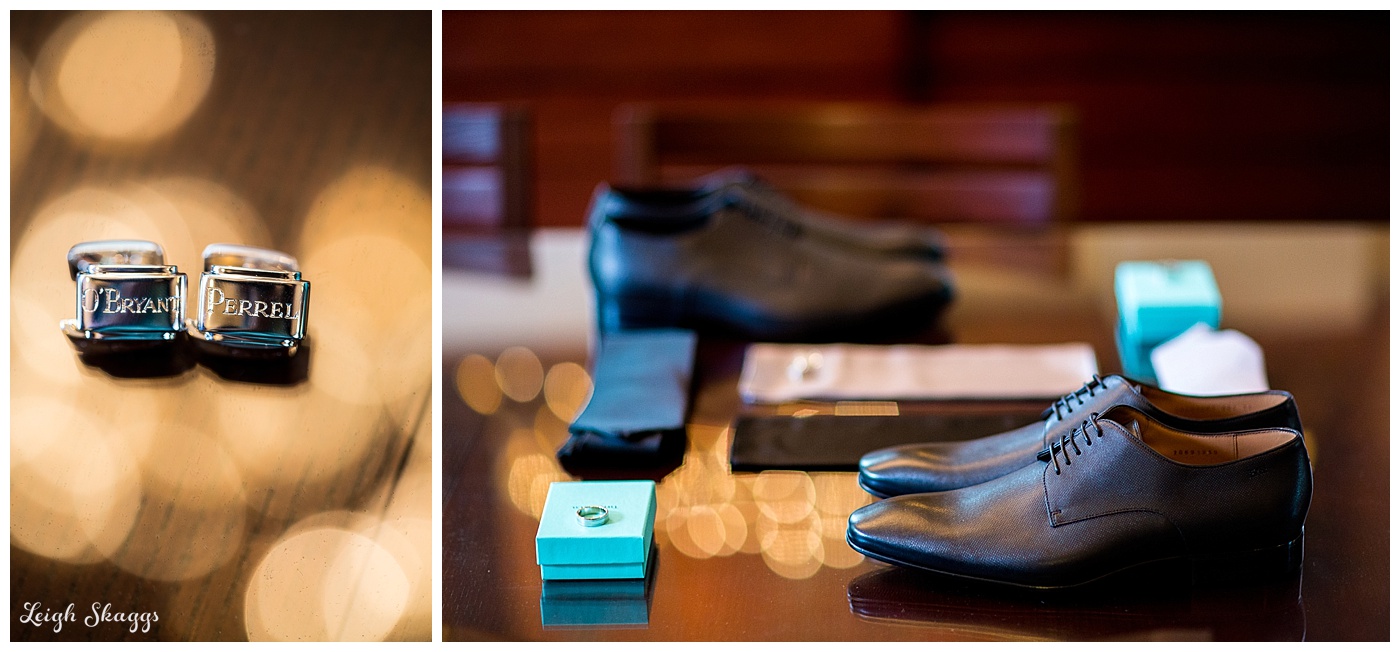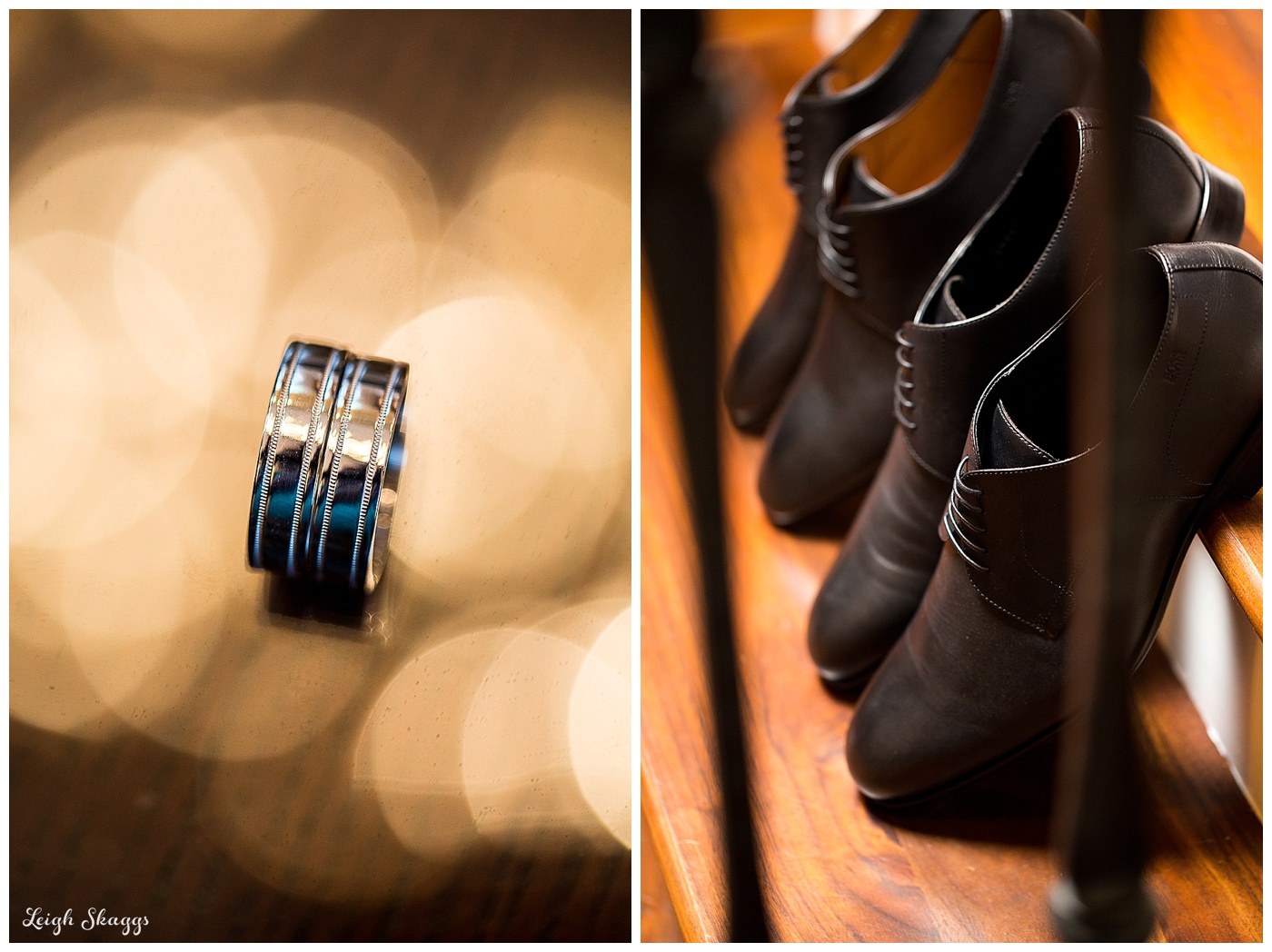 You tubing "how to tie a tie" were some of my favorite moments from the day!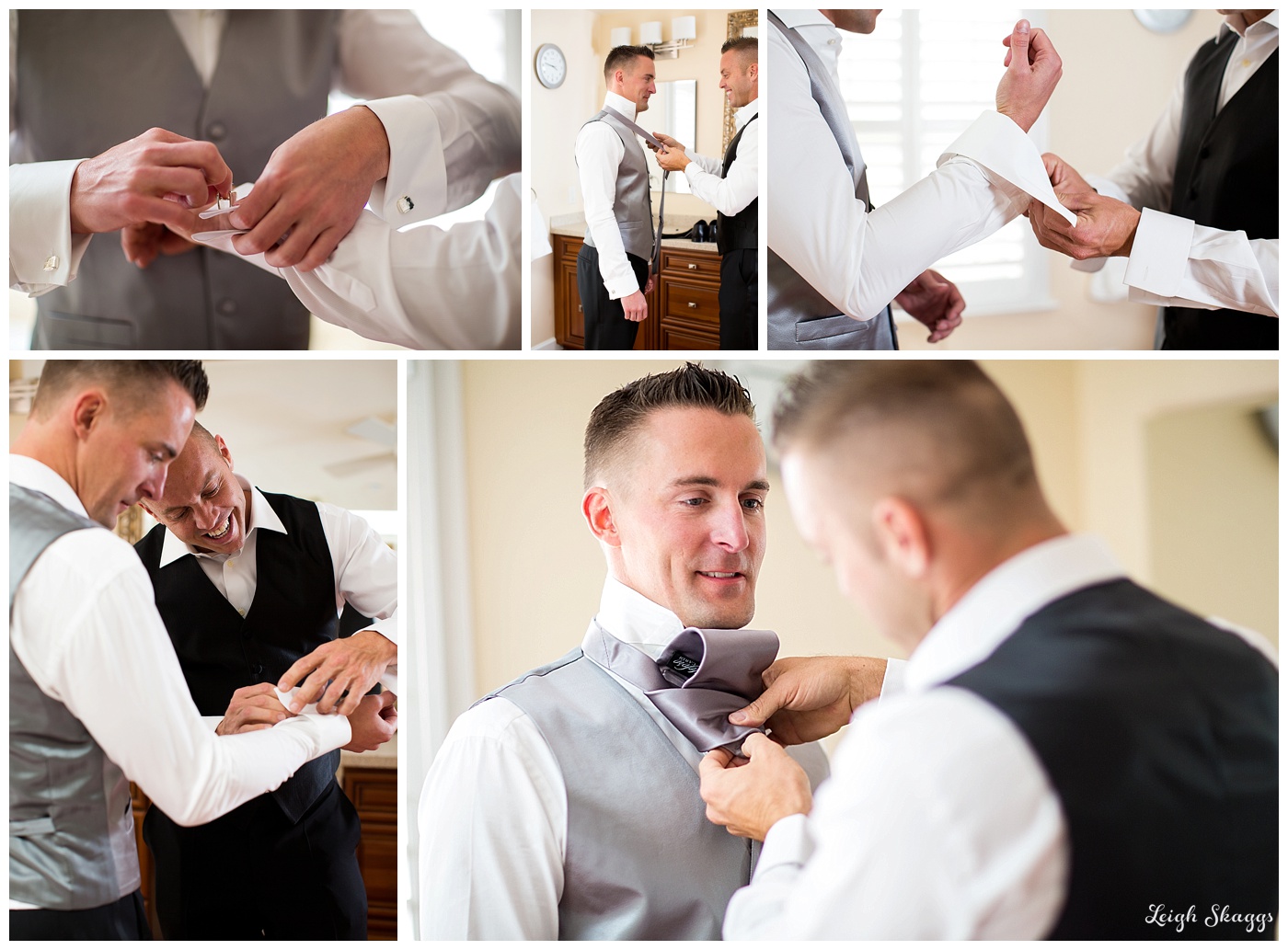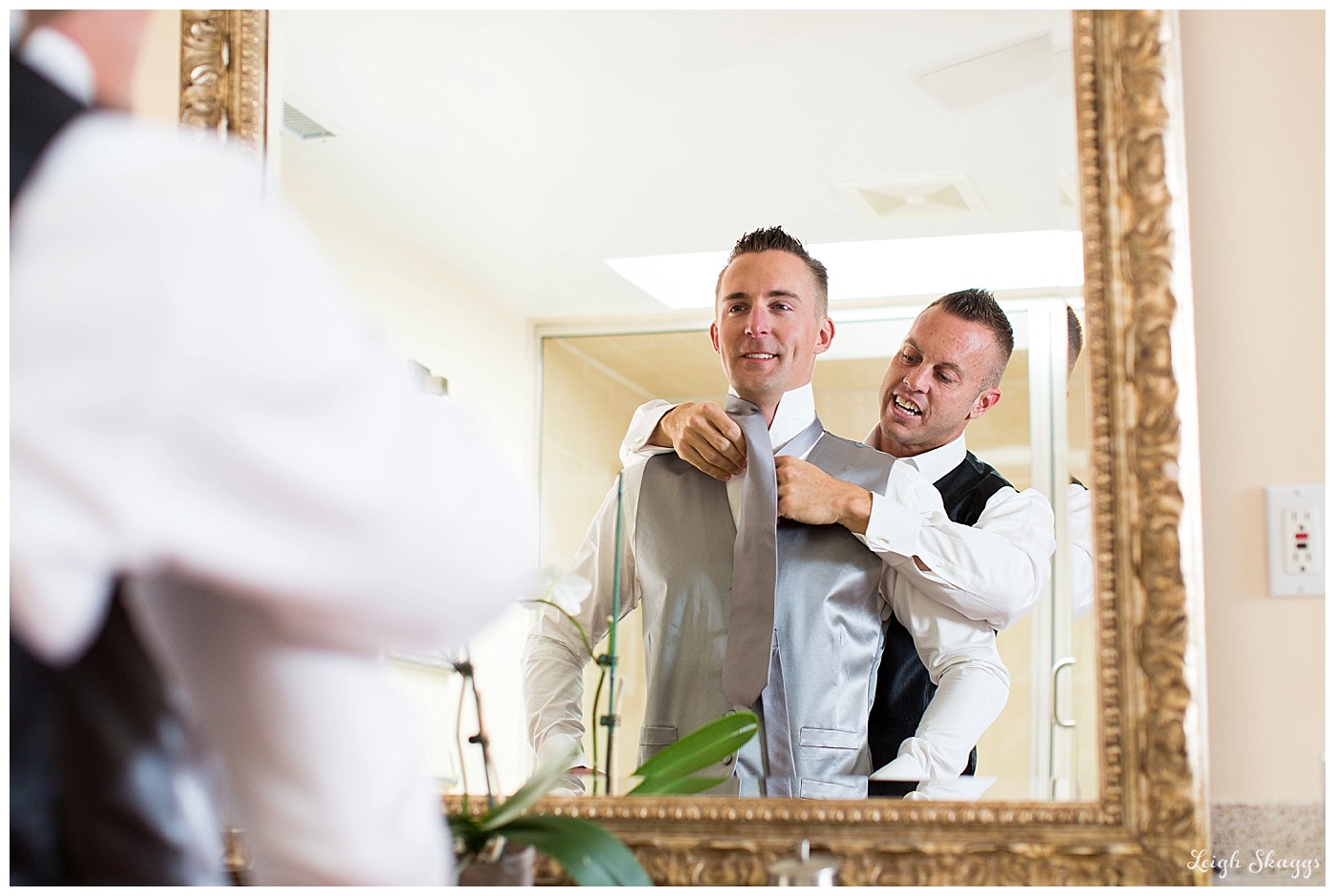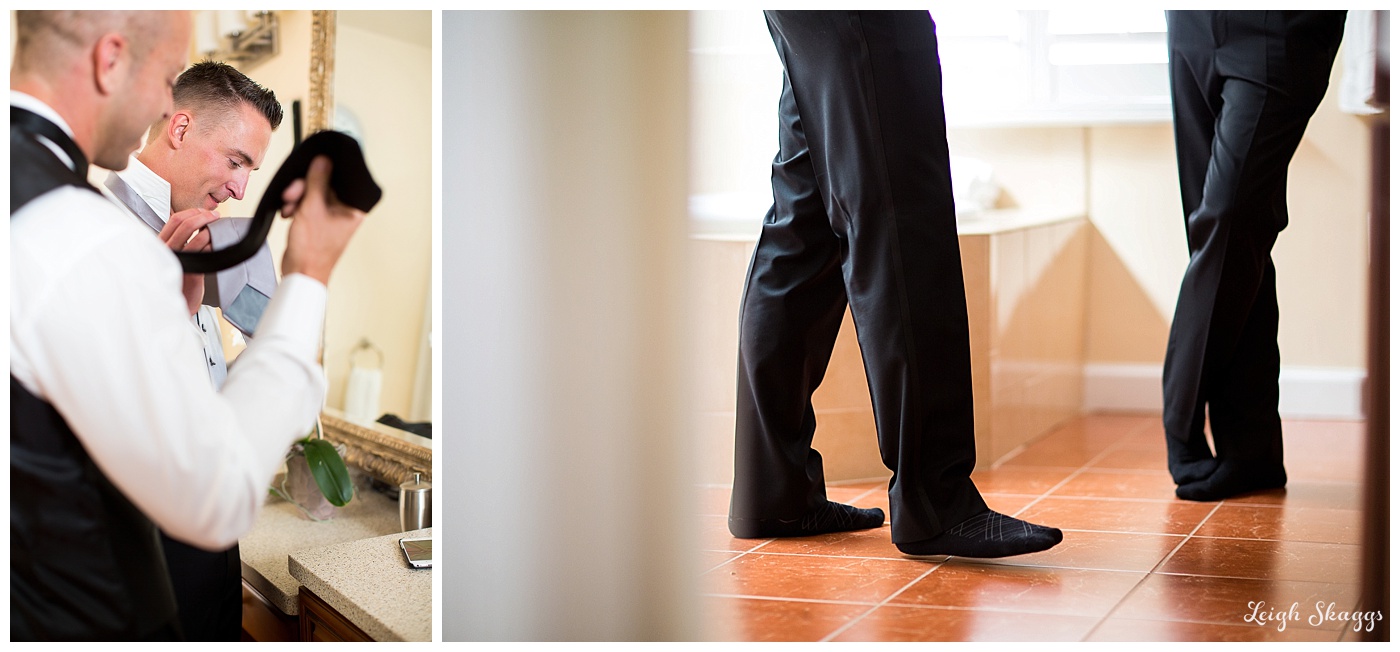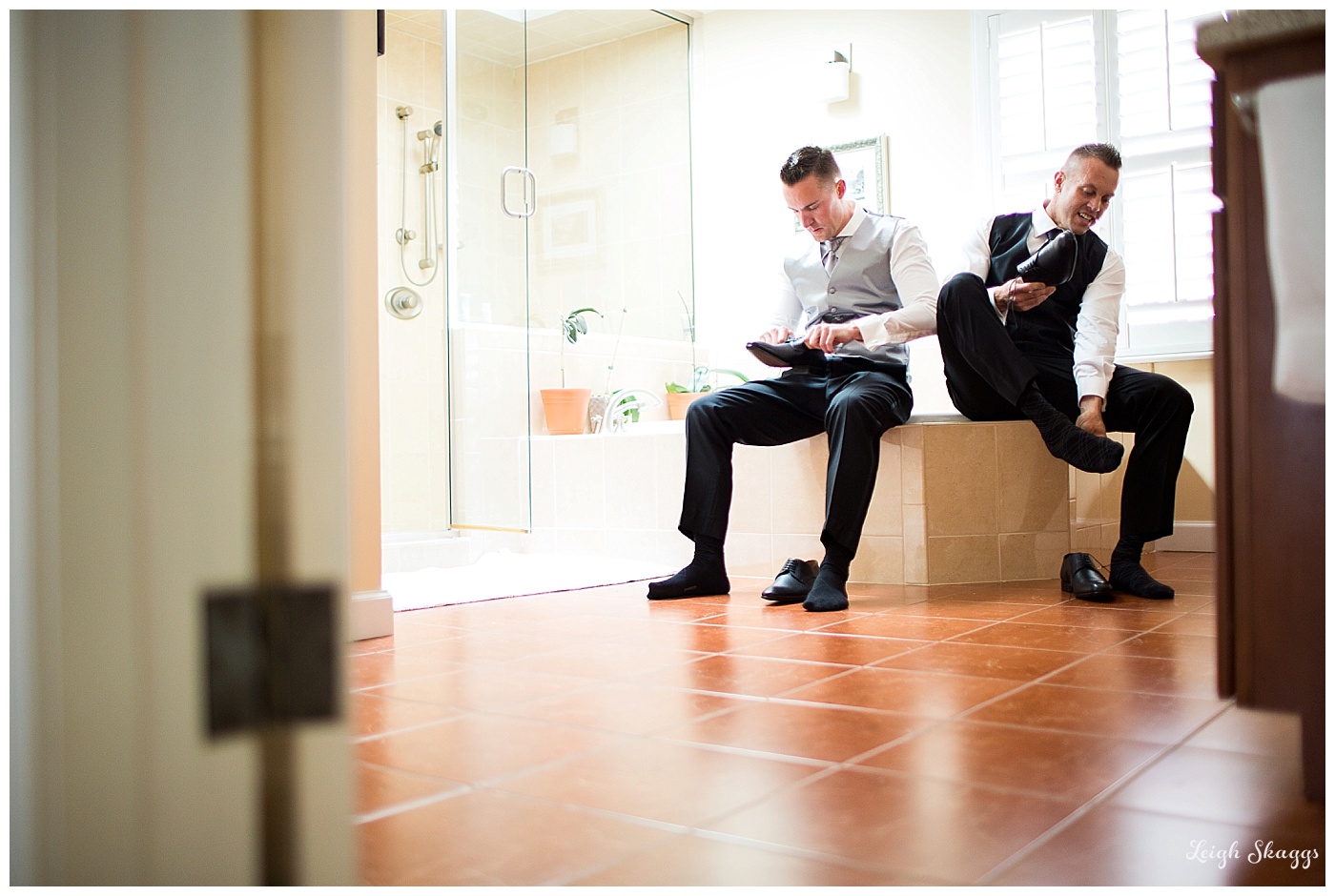 Hugo says, "where ya going, Dads?"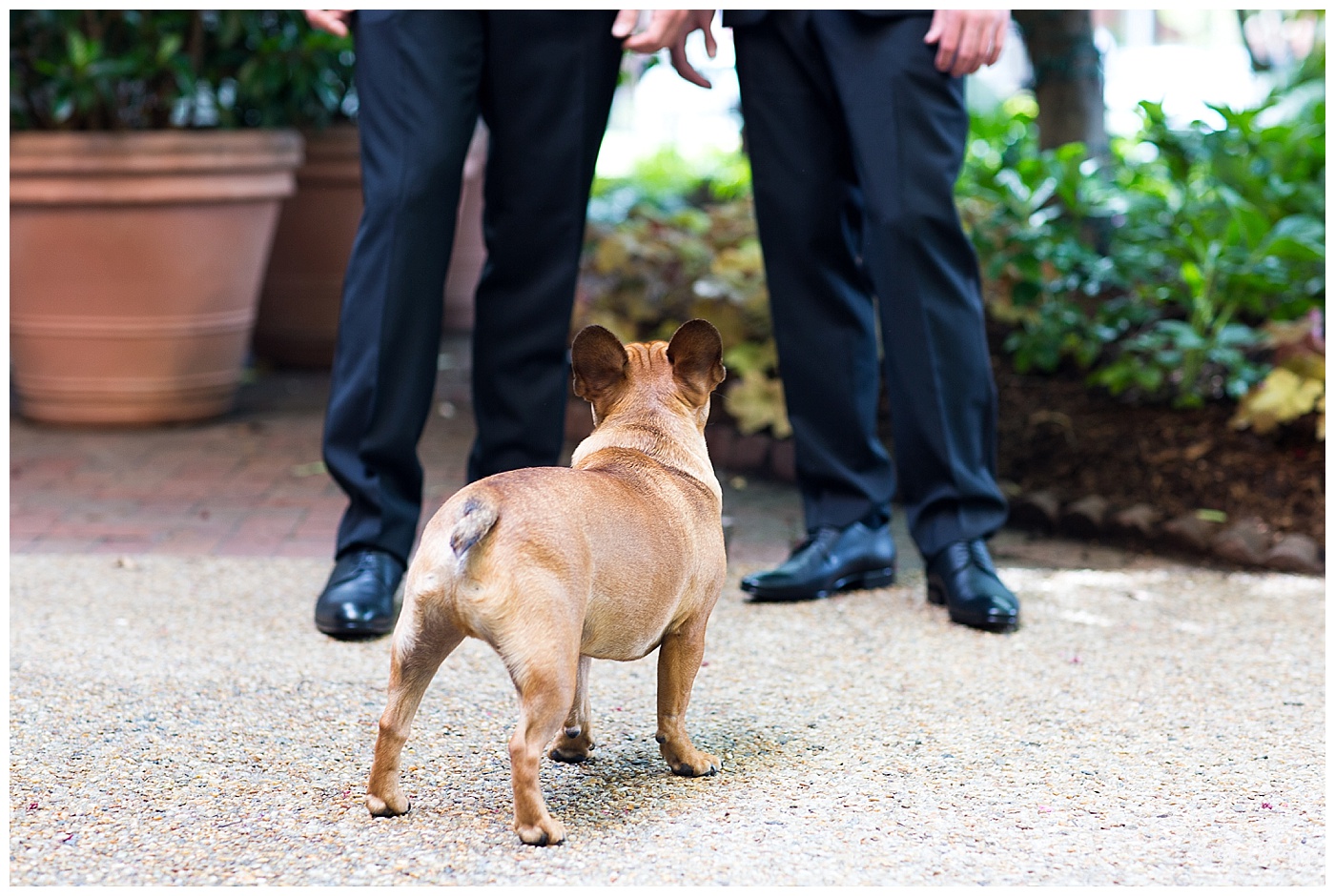 We walked over to the Half Moone and stopped for some portraits along the way.  You two are gorgeous!!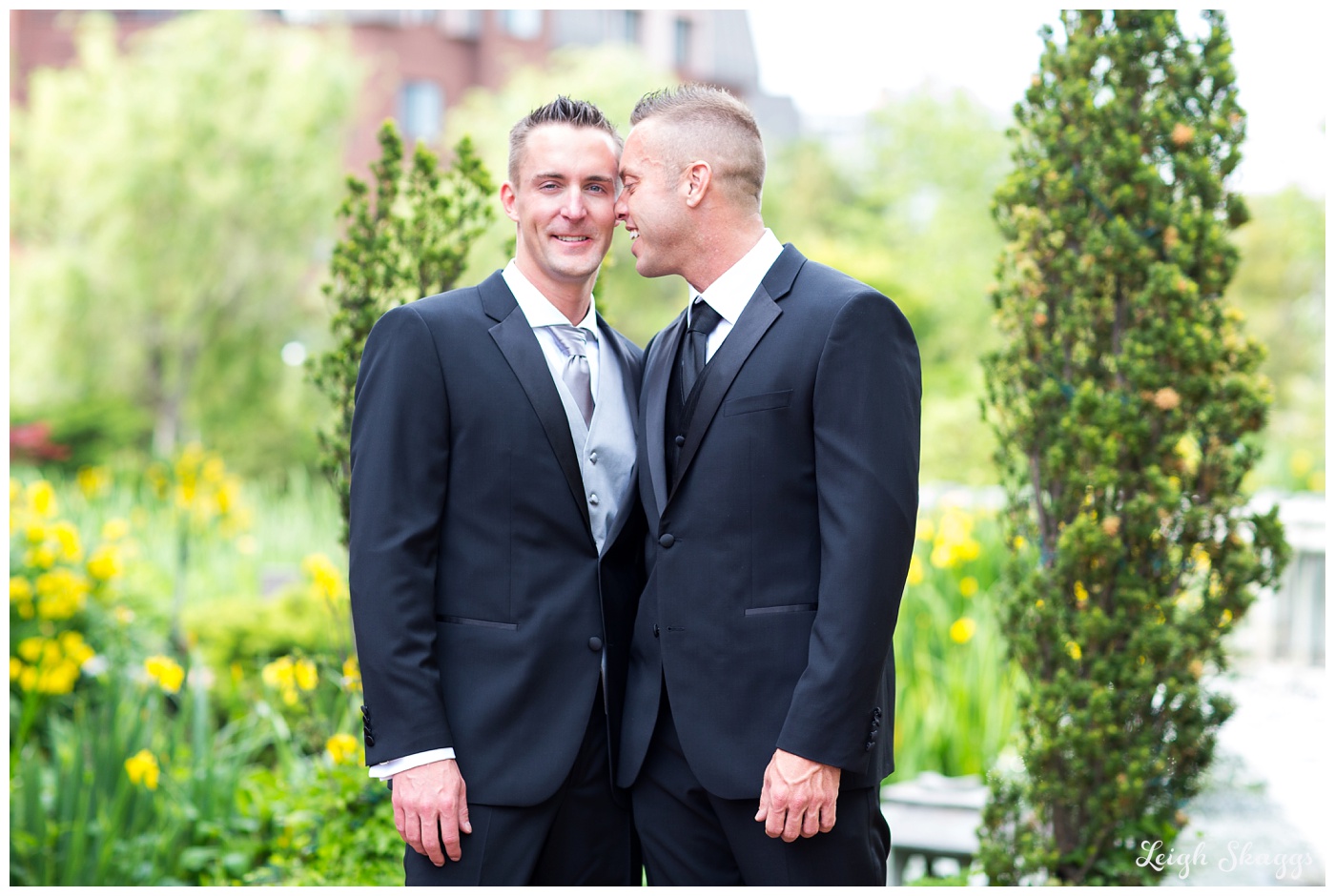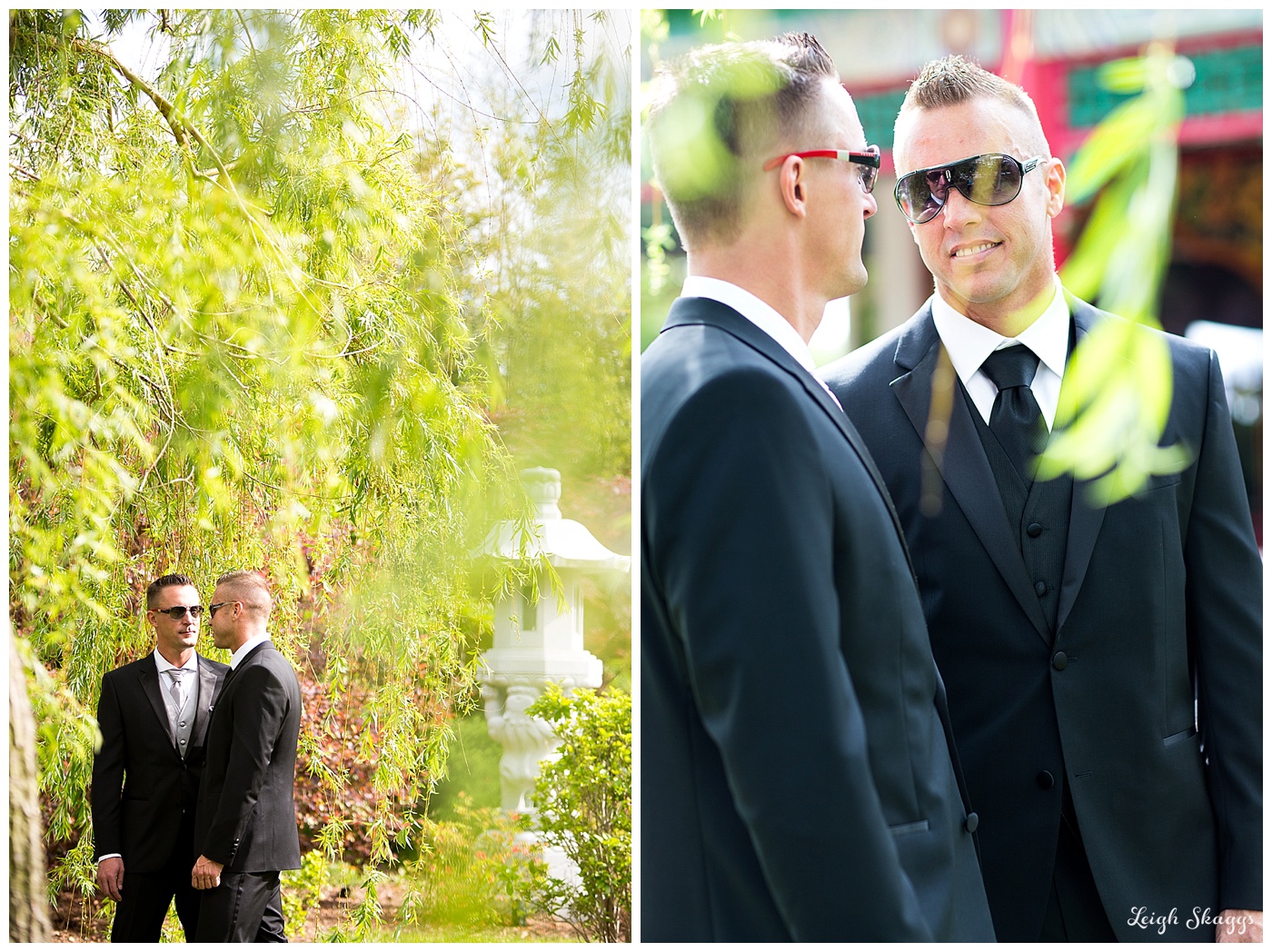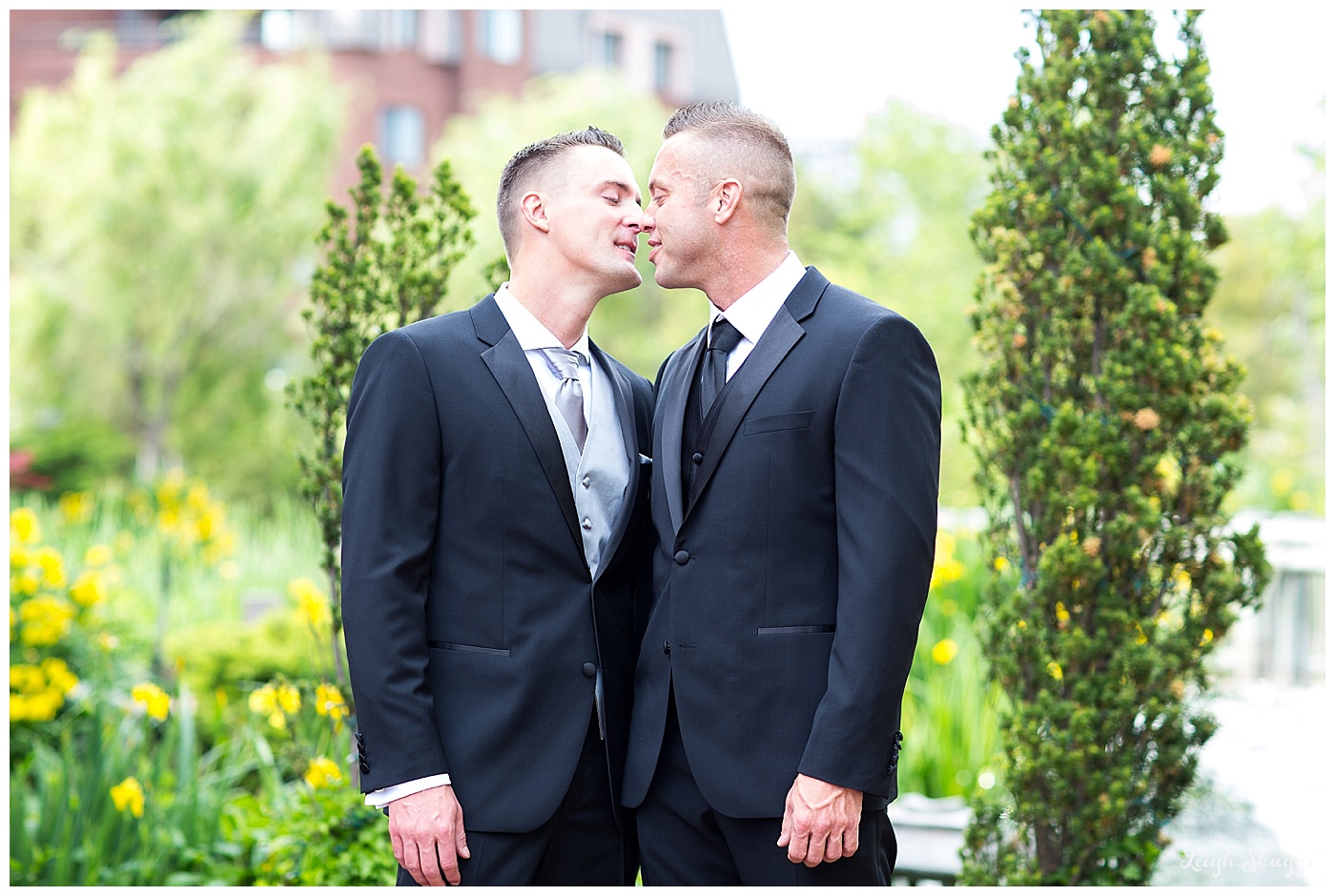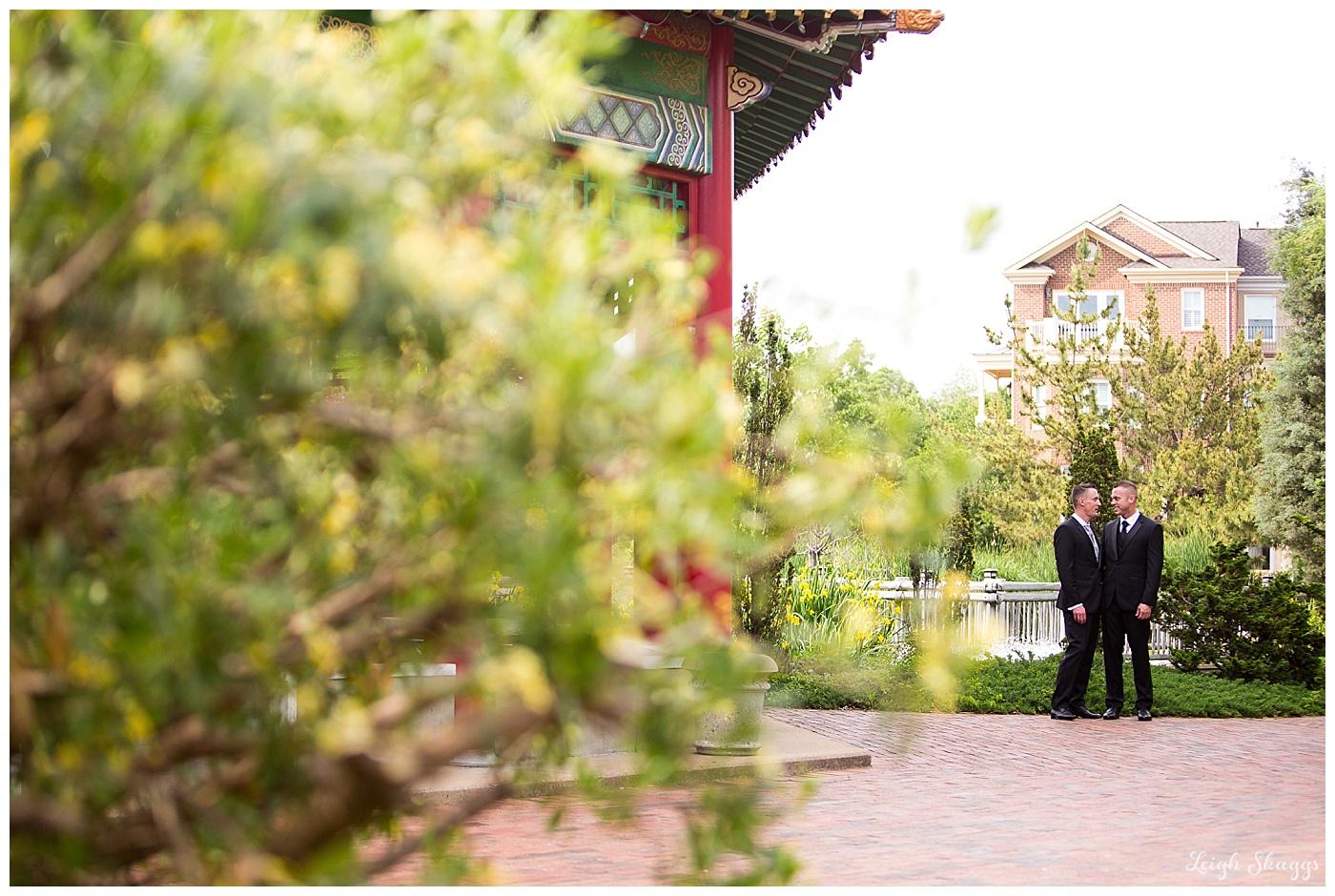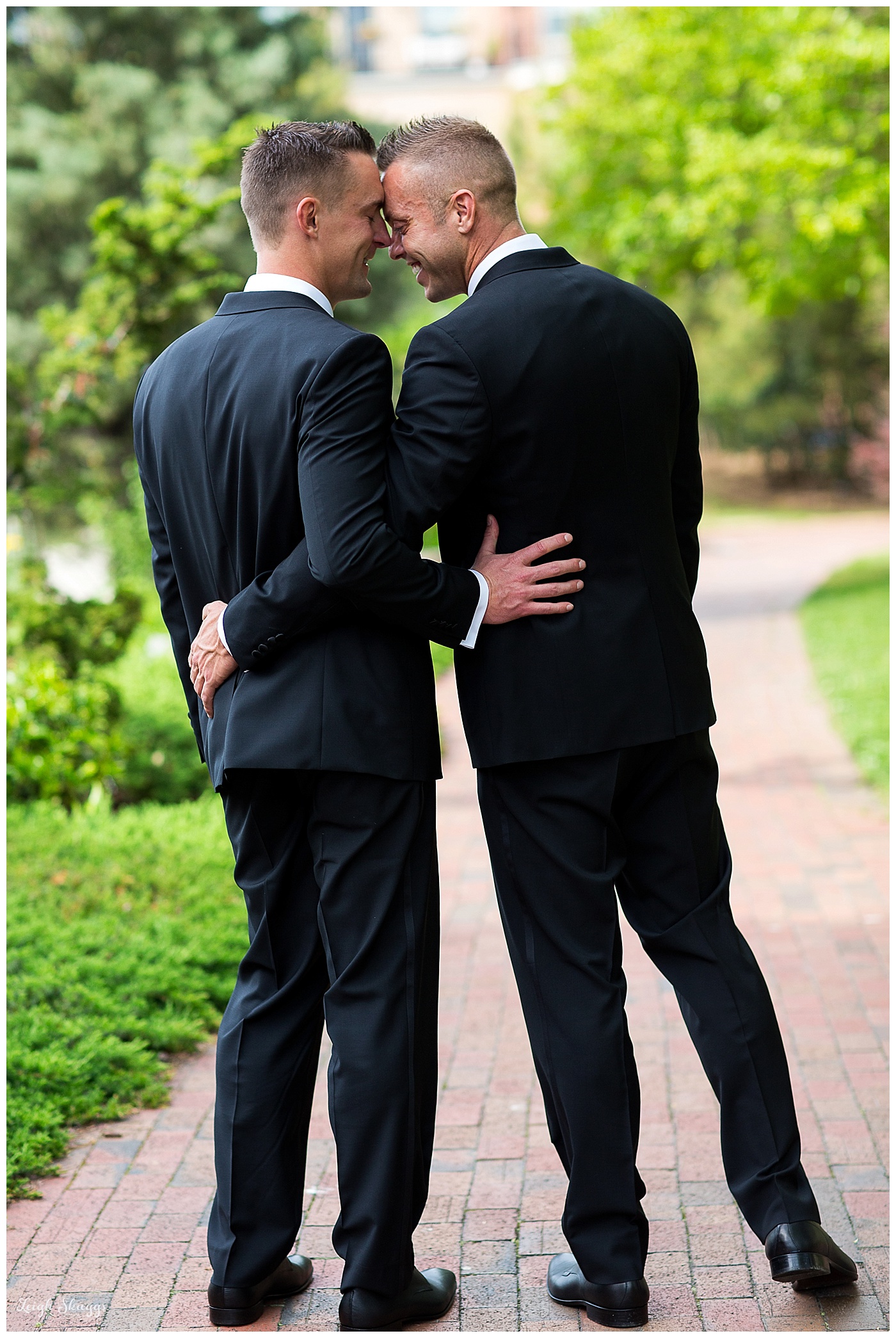 LOVE!!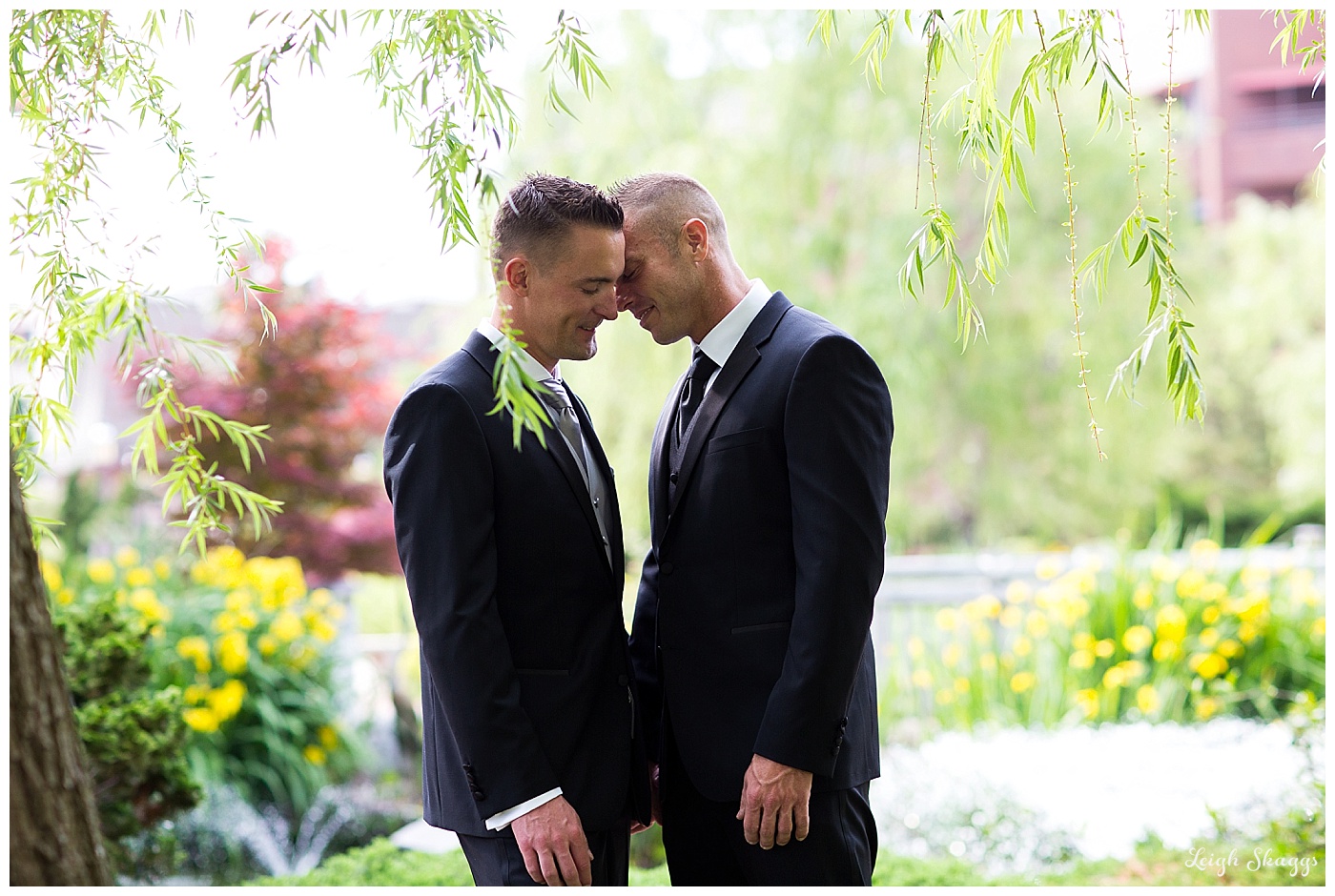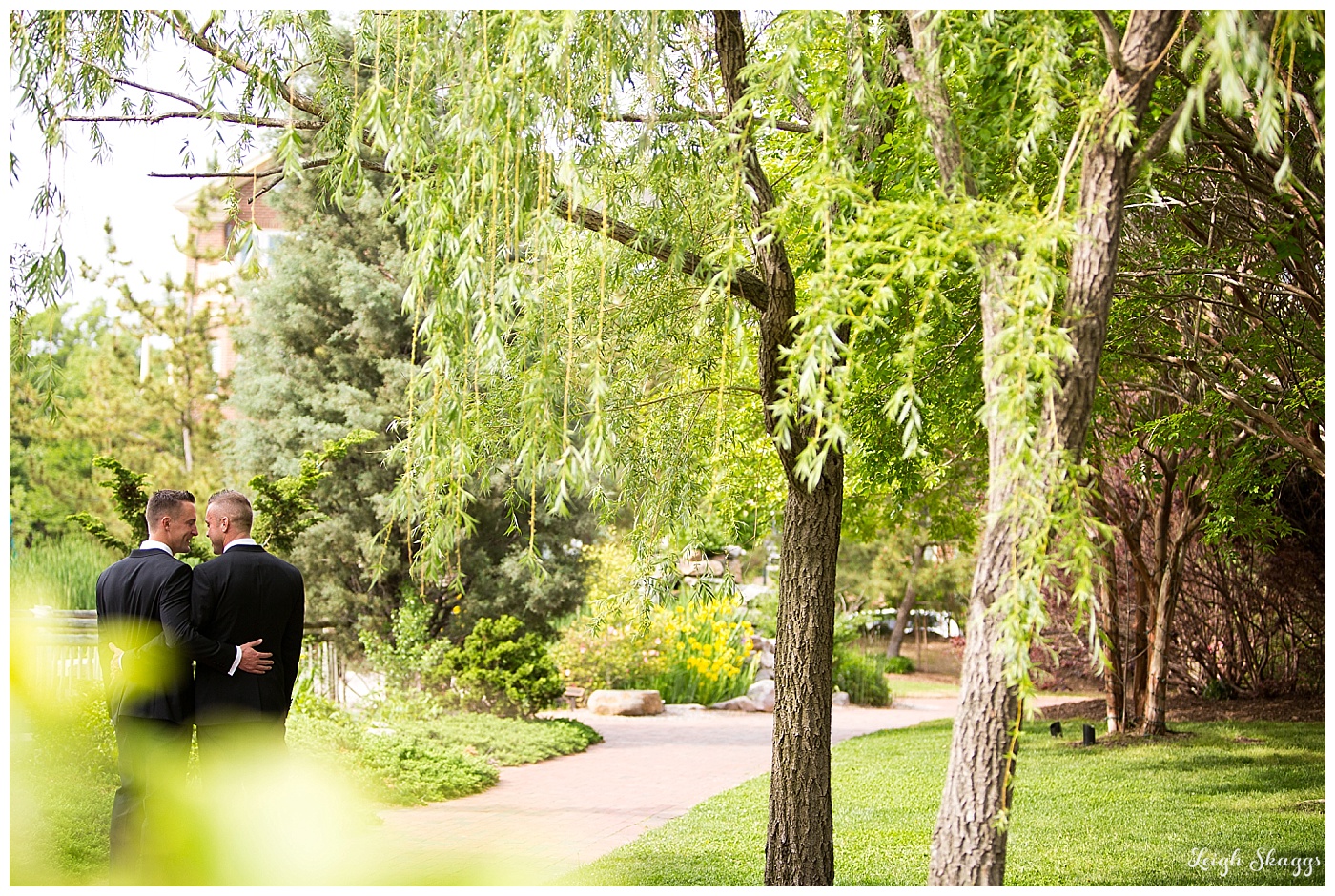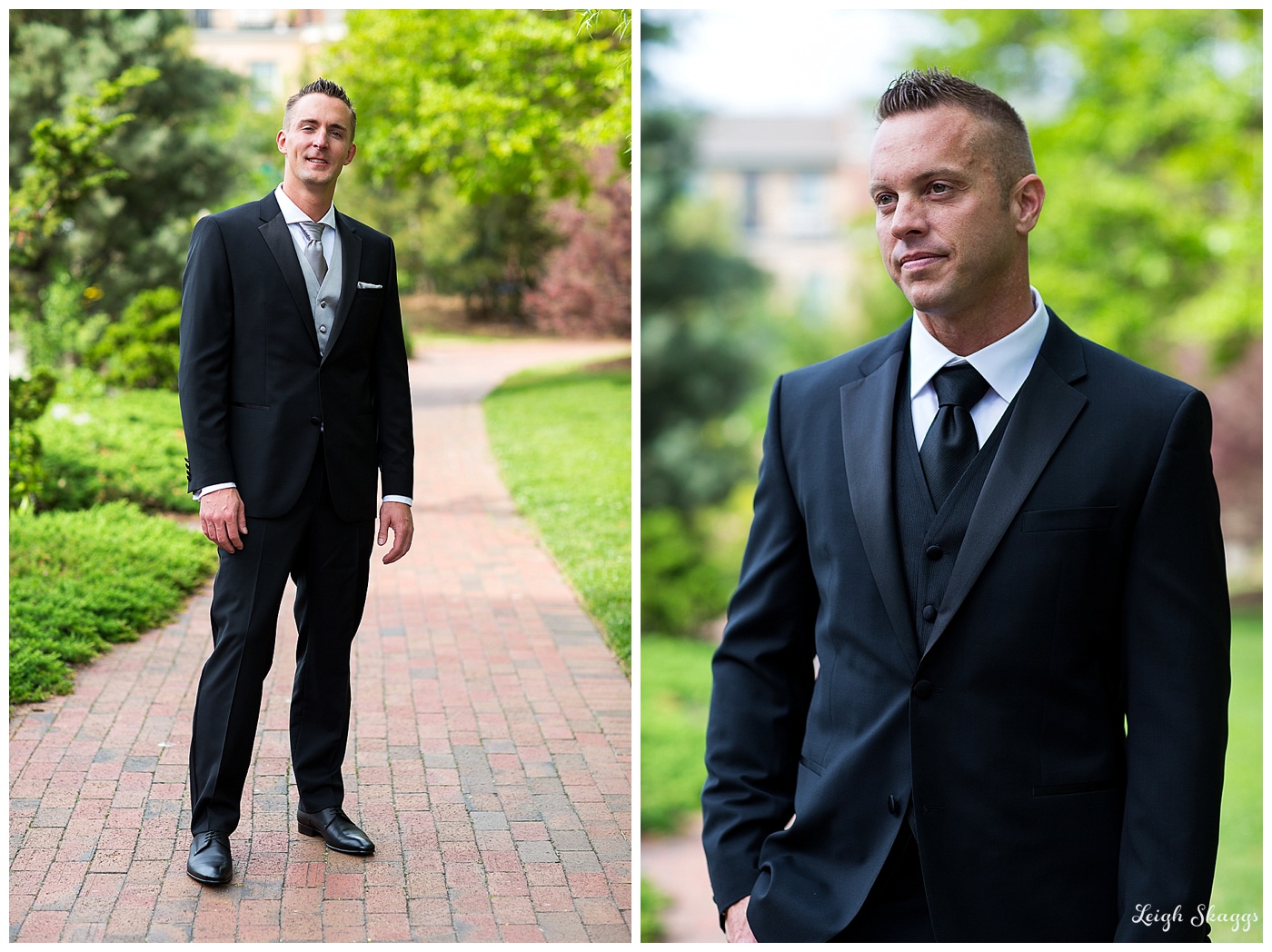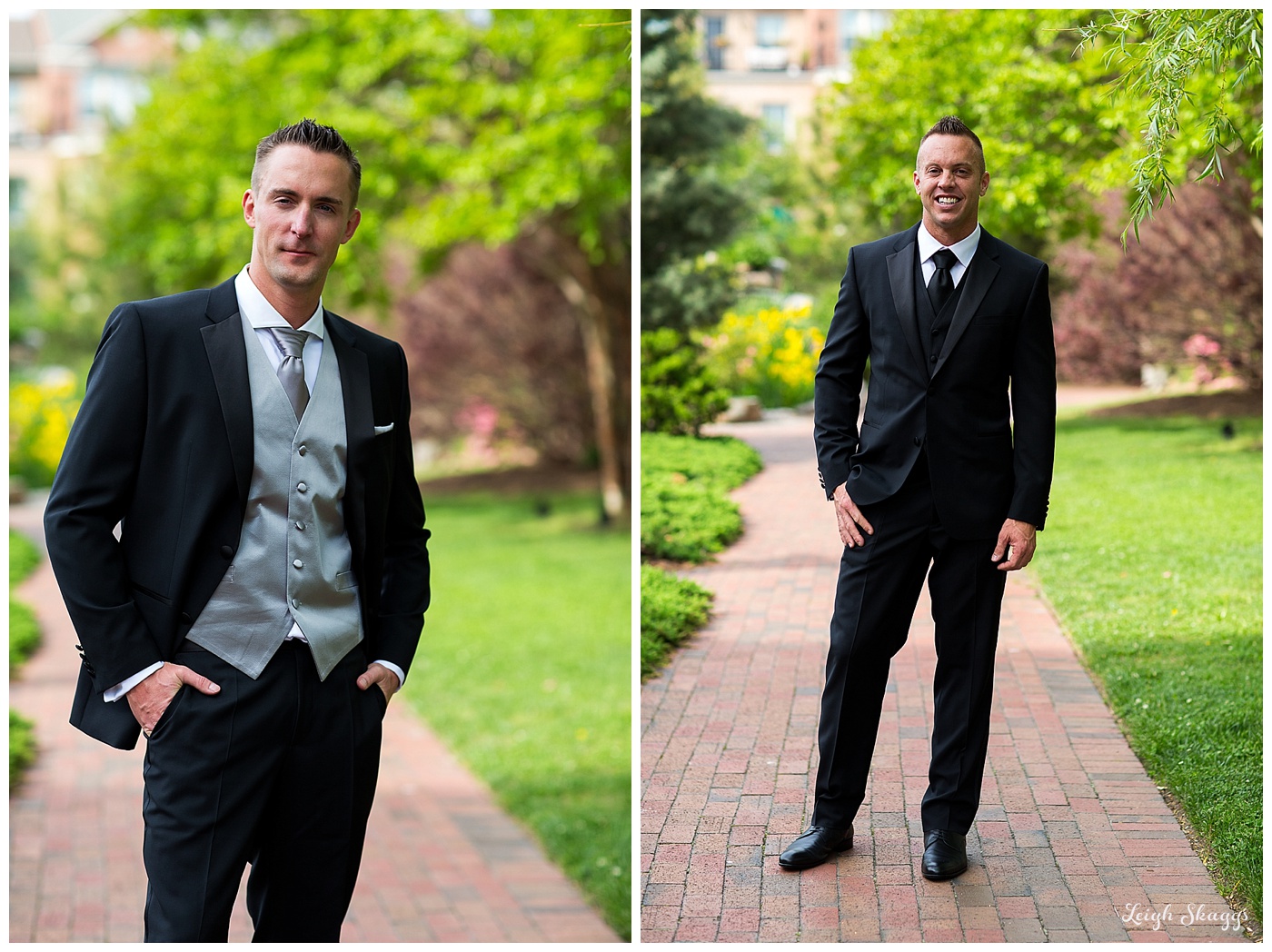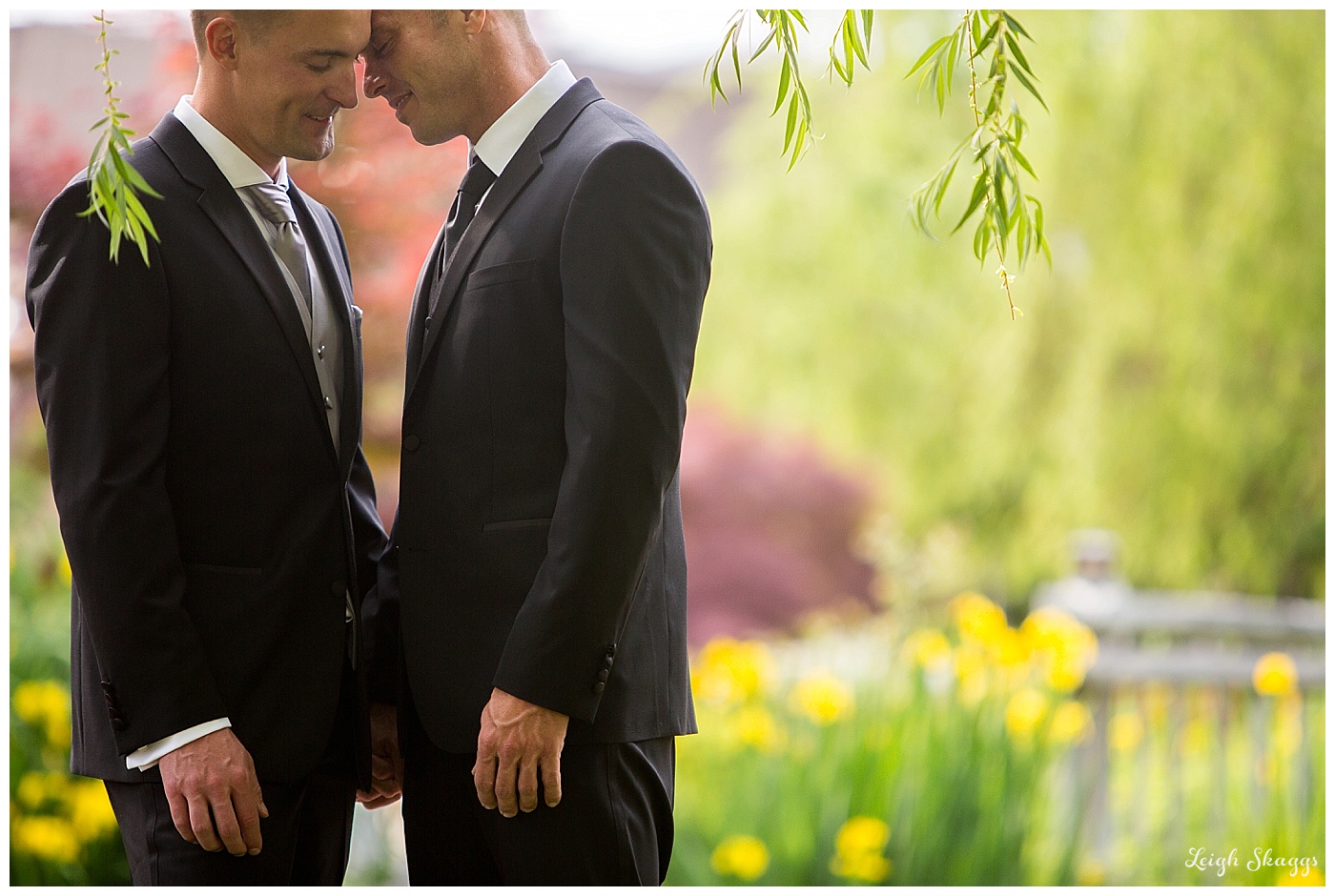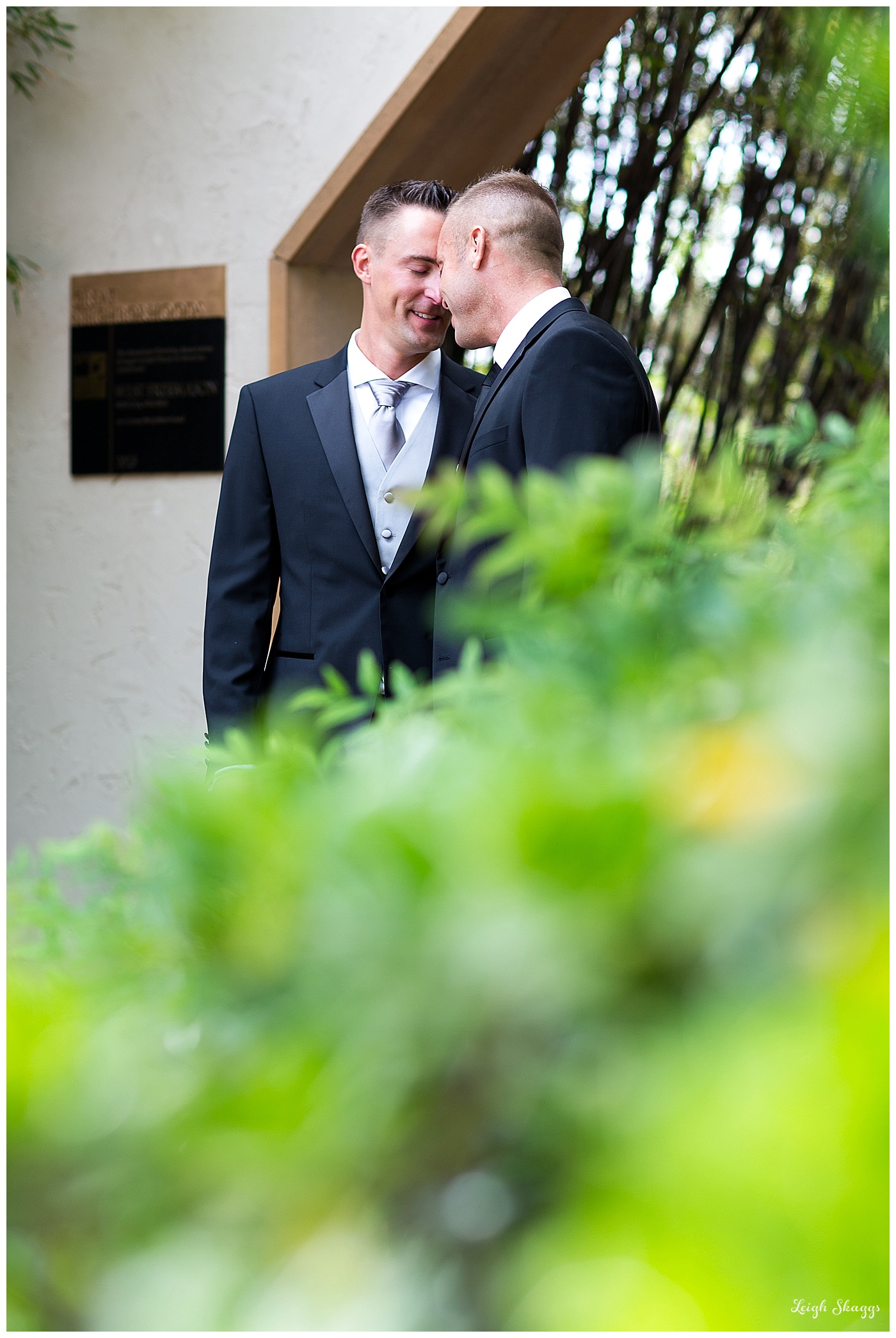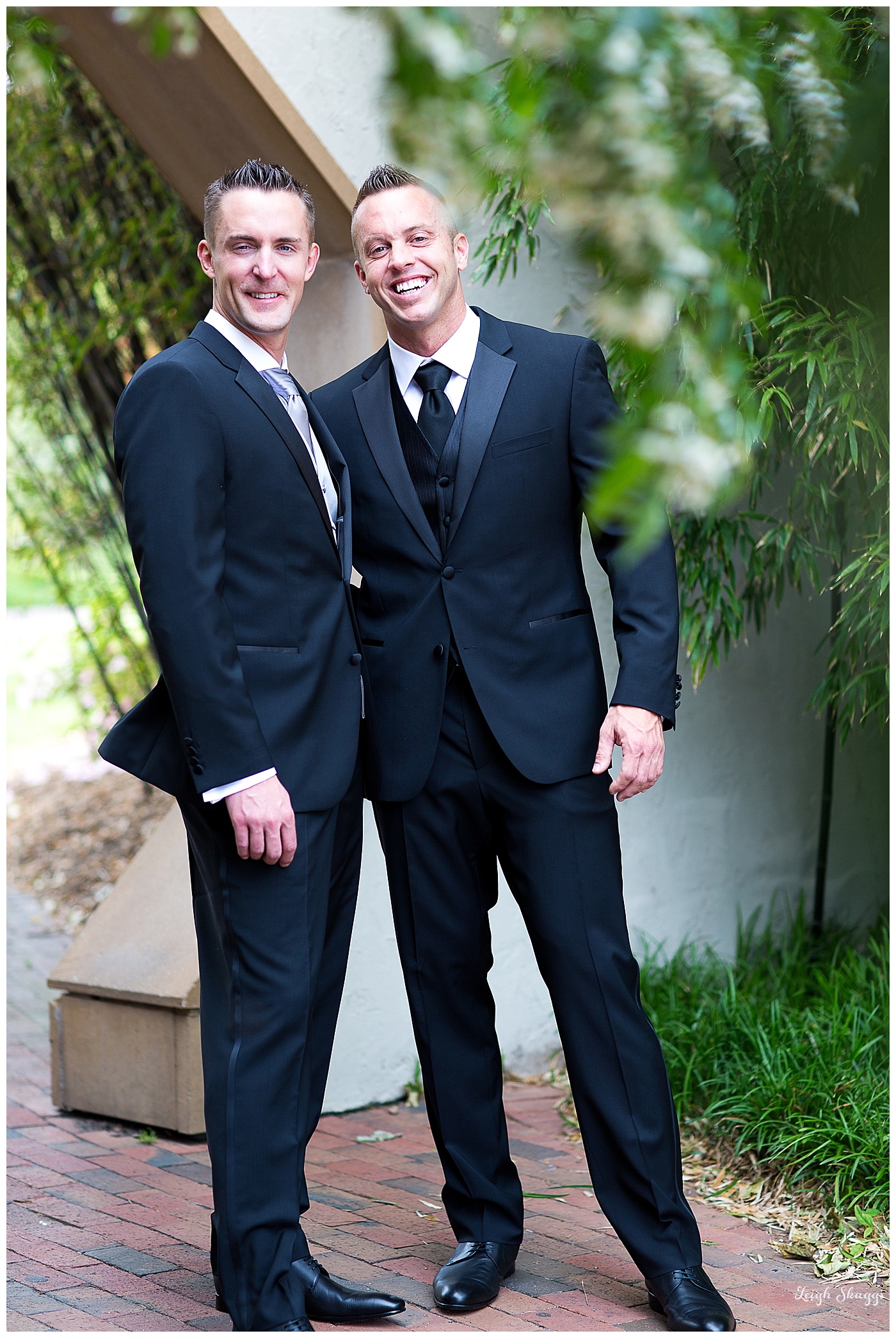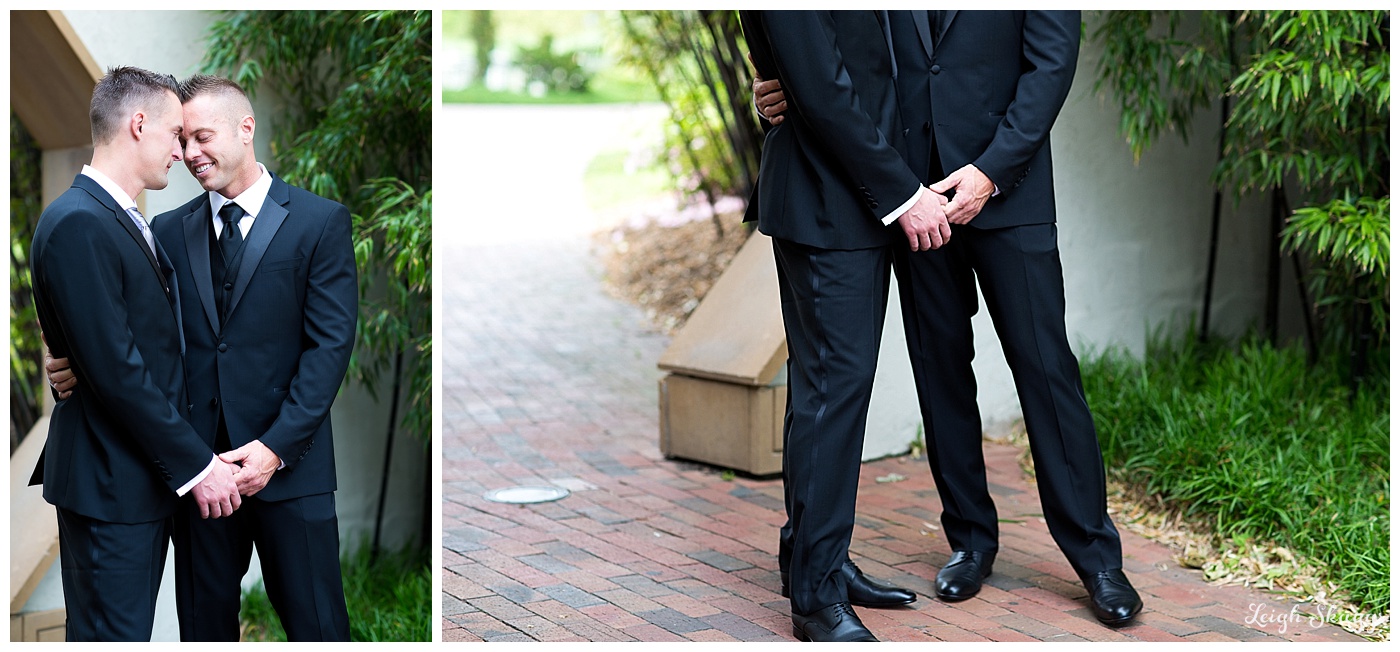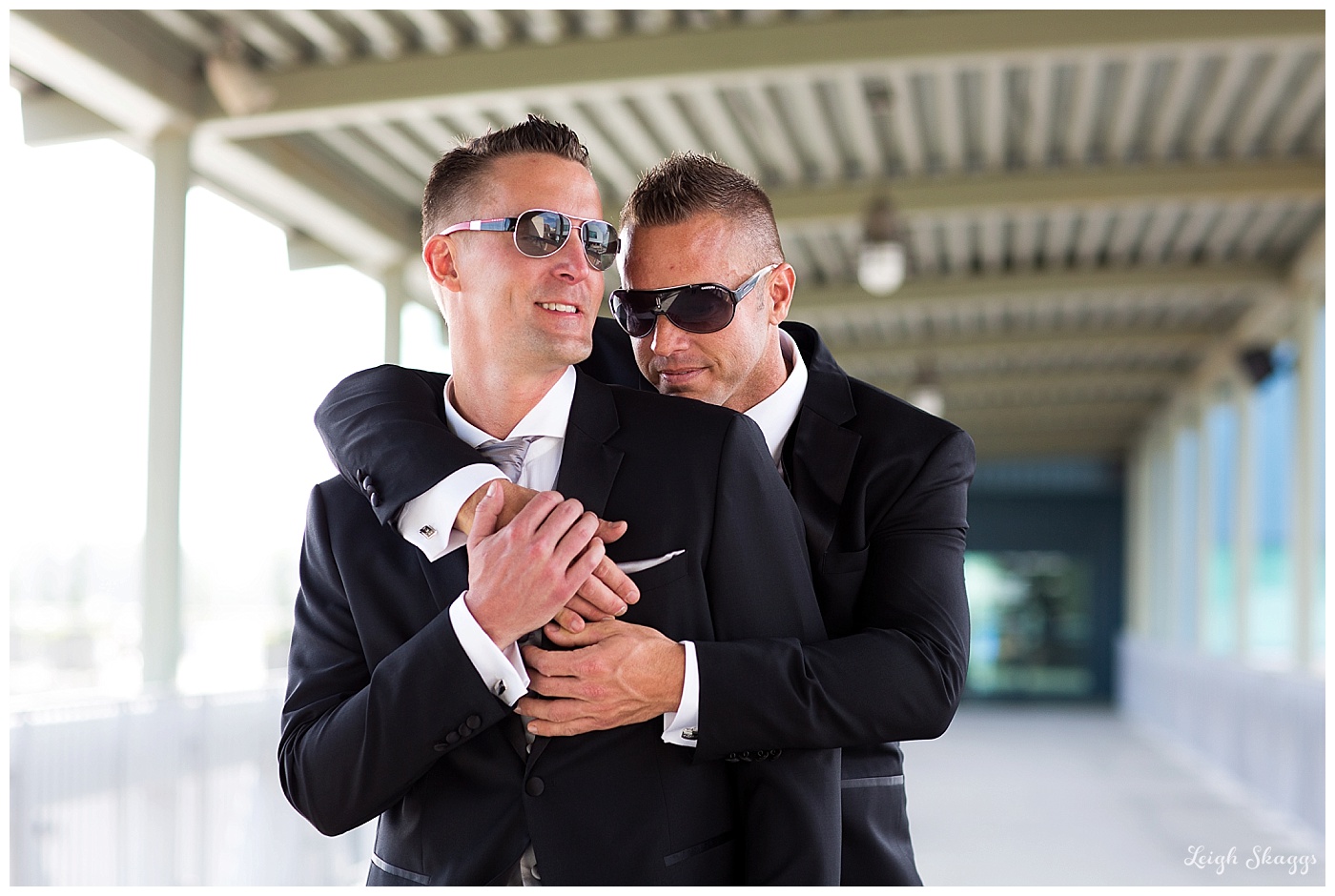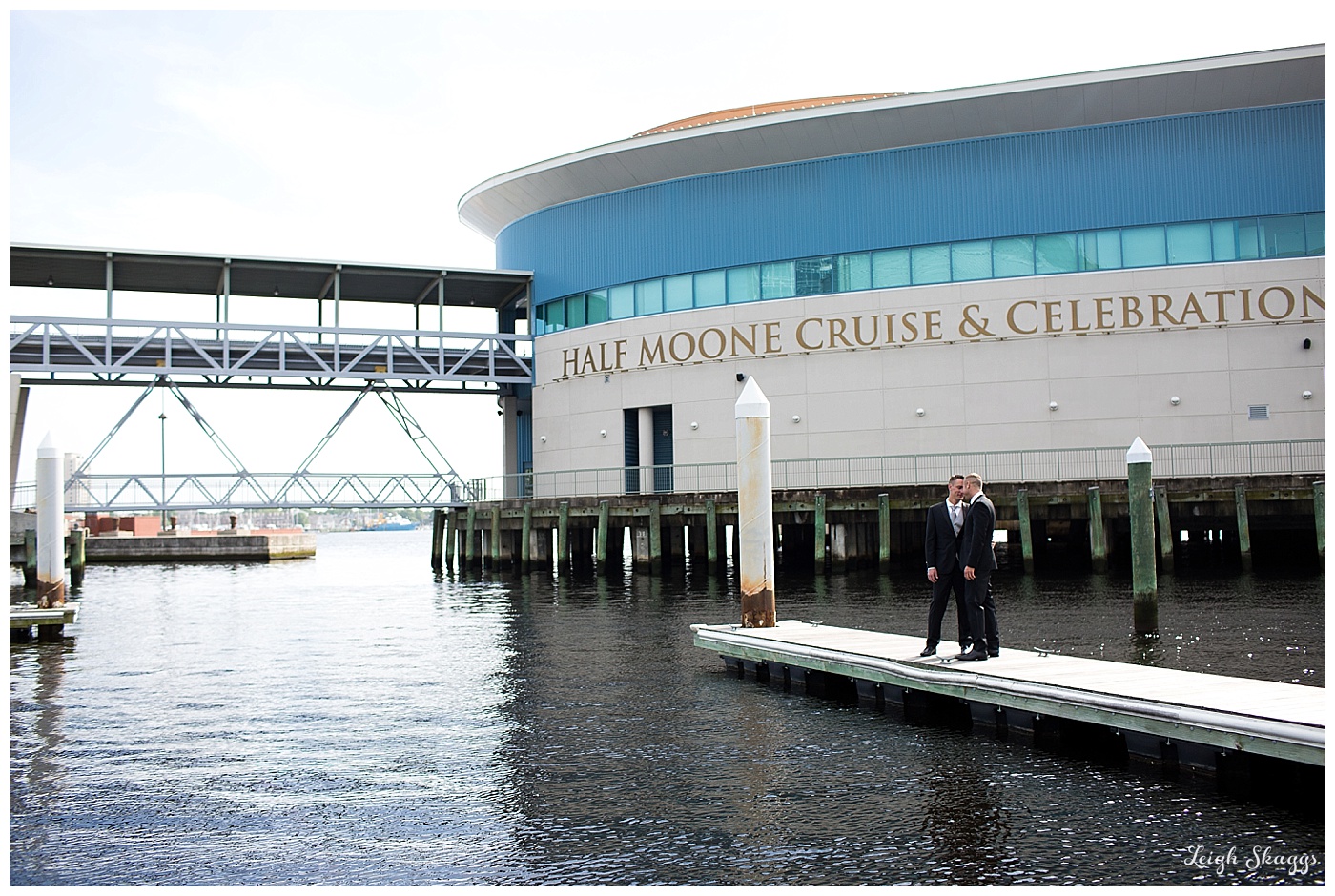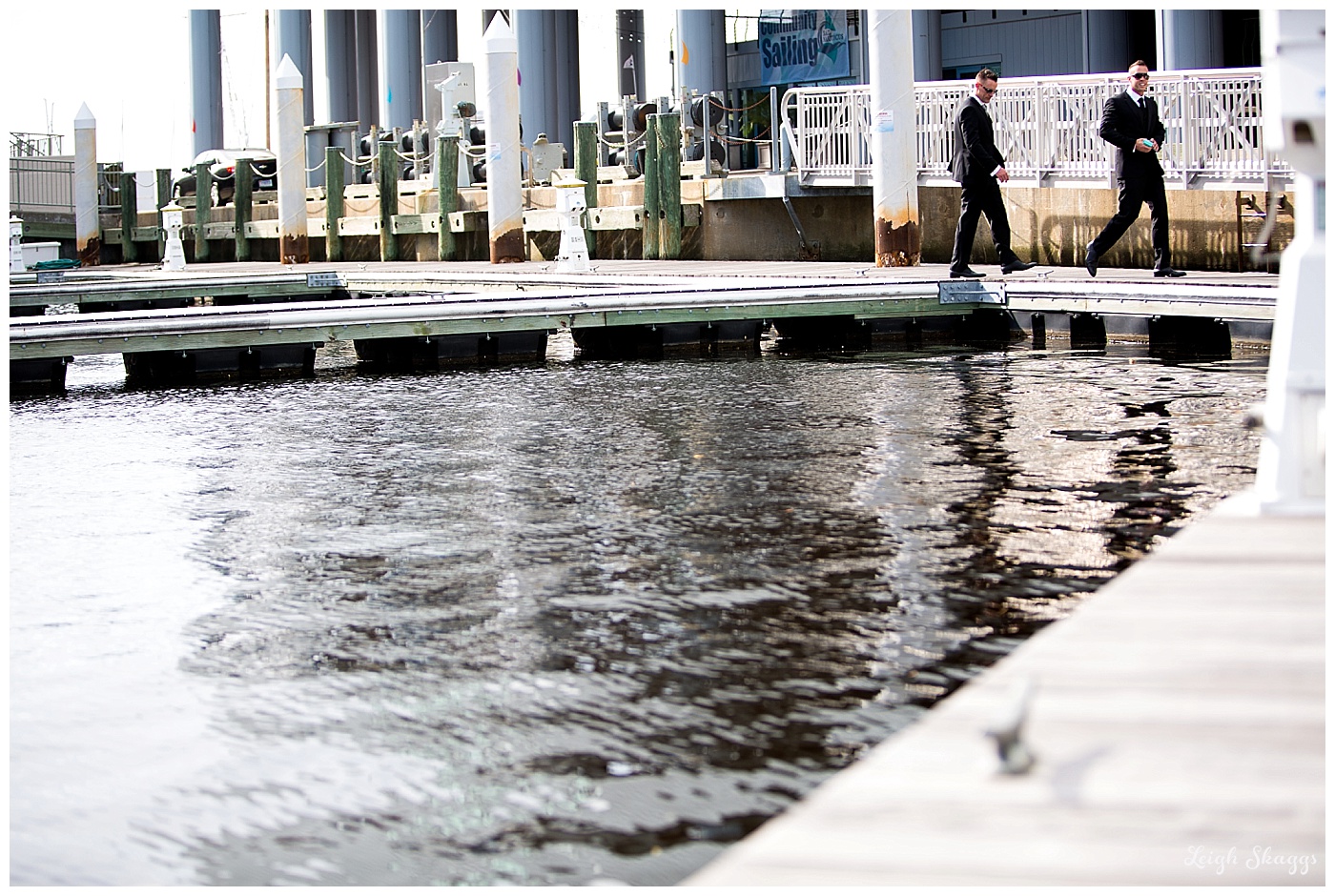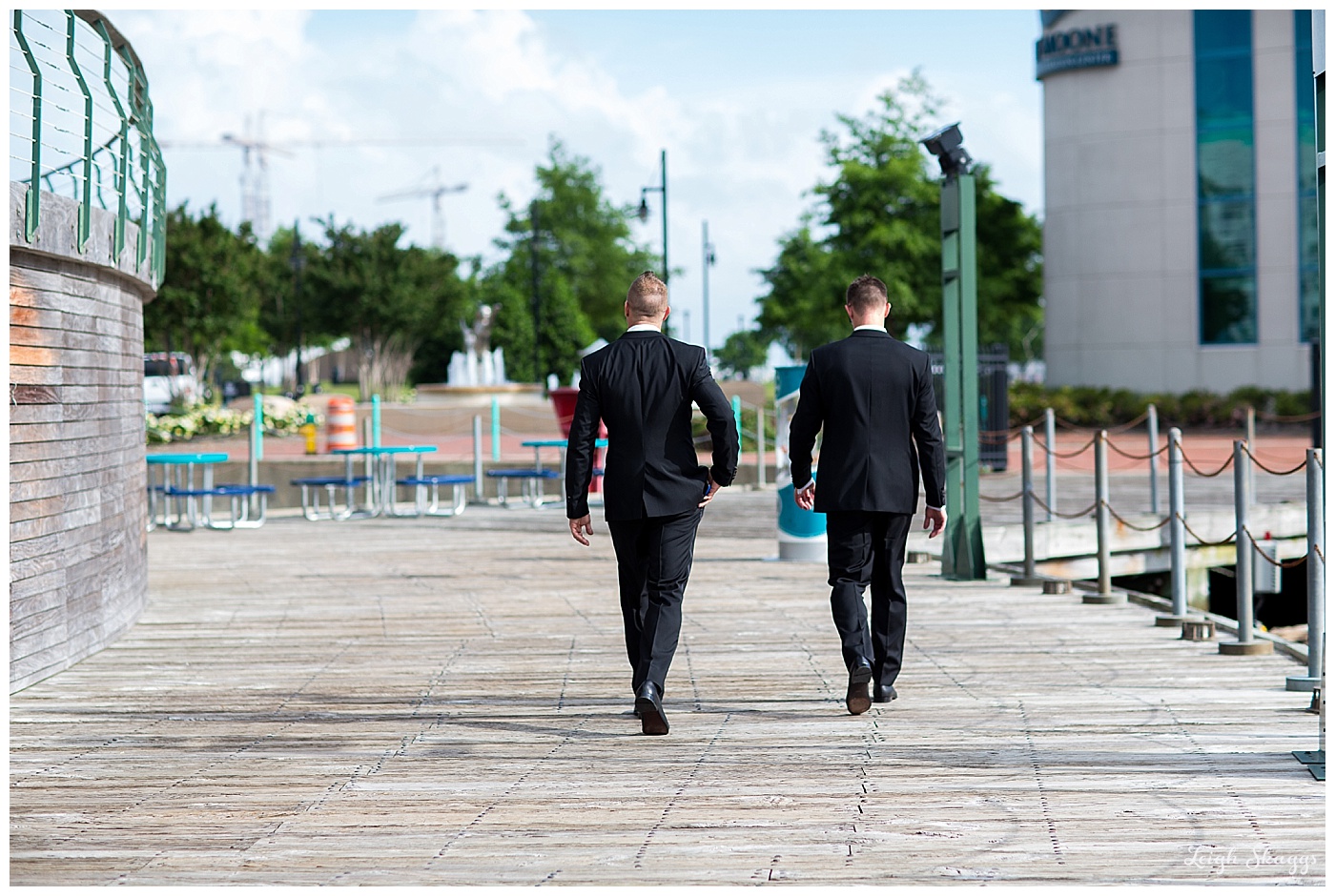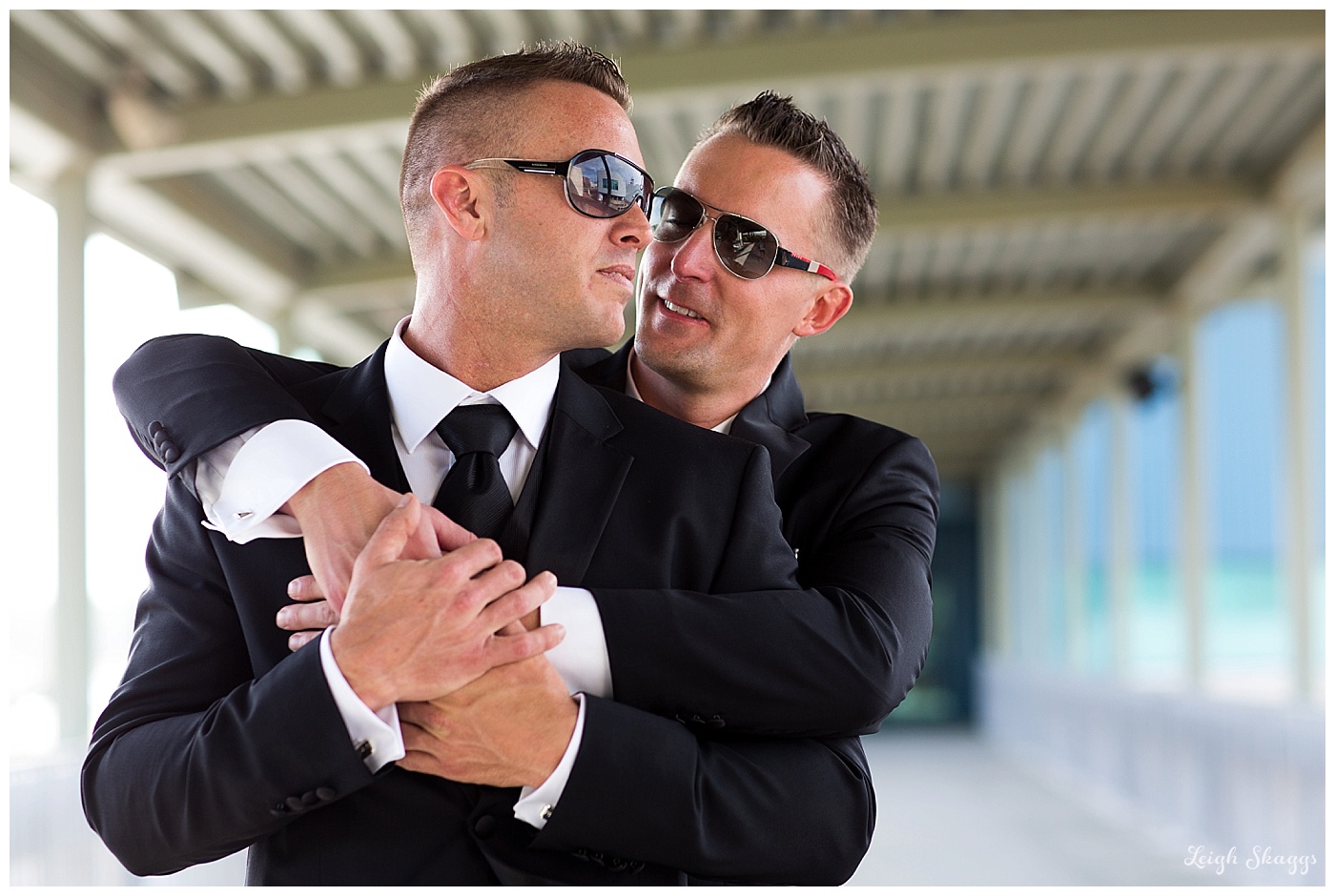 I loved that David and Tim asked their guest to be present in the moment!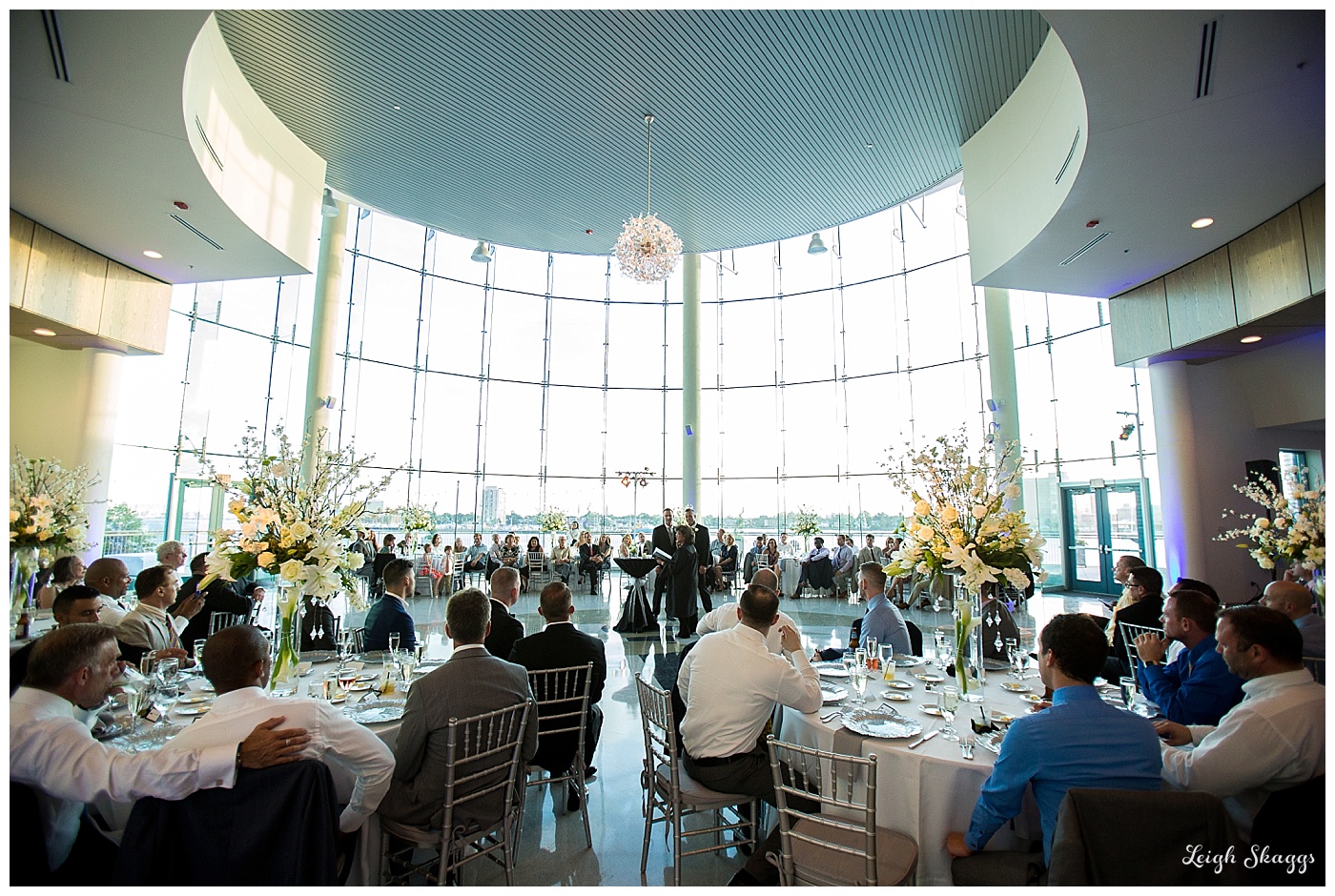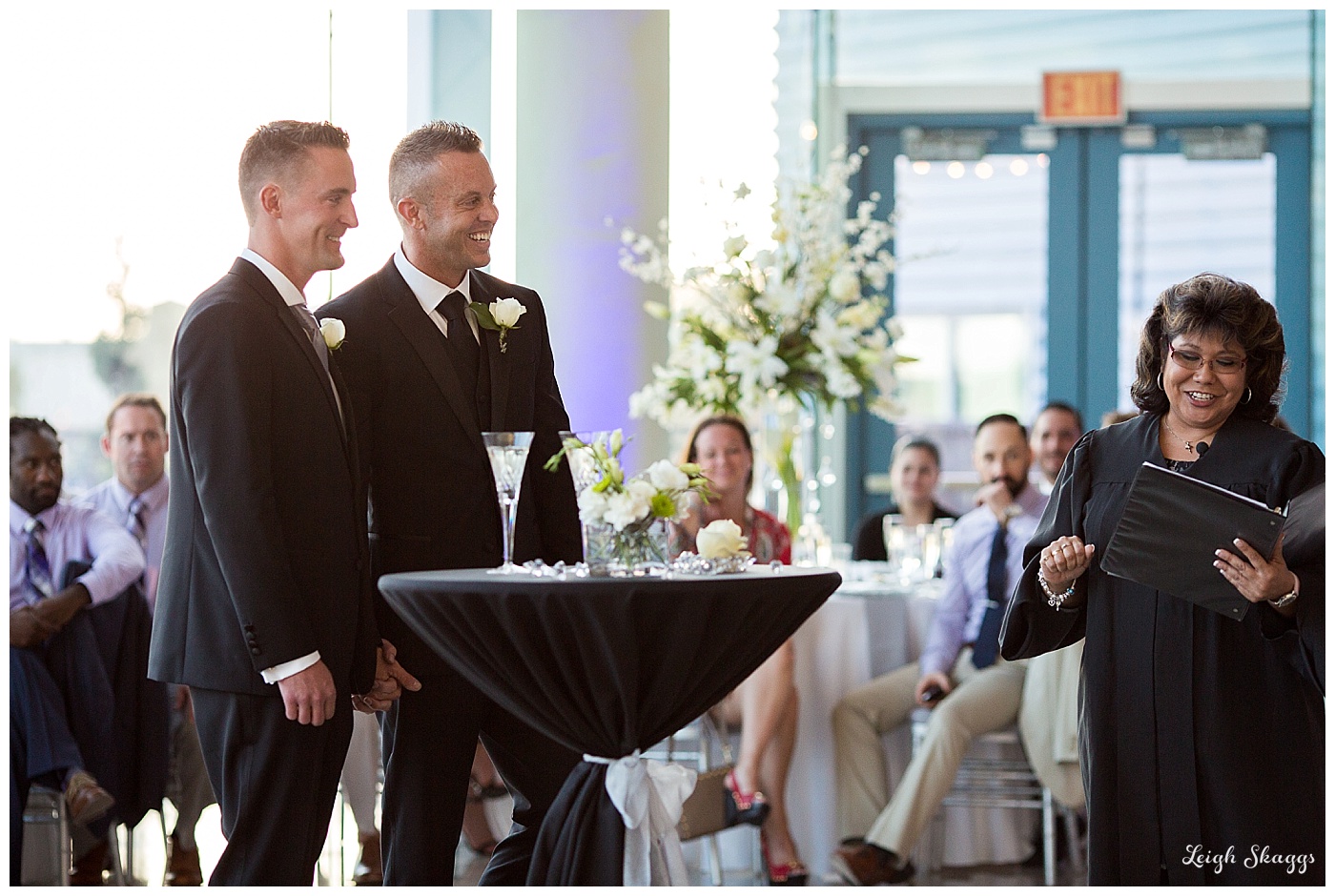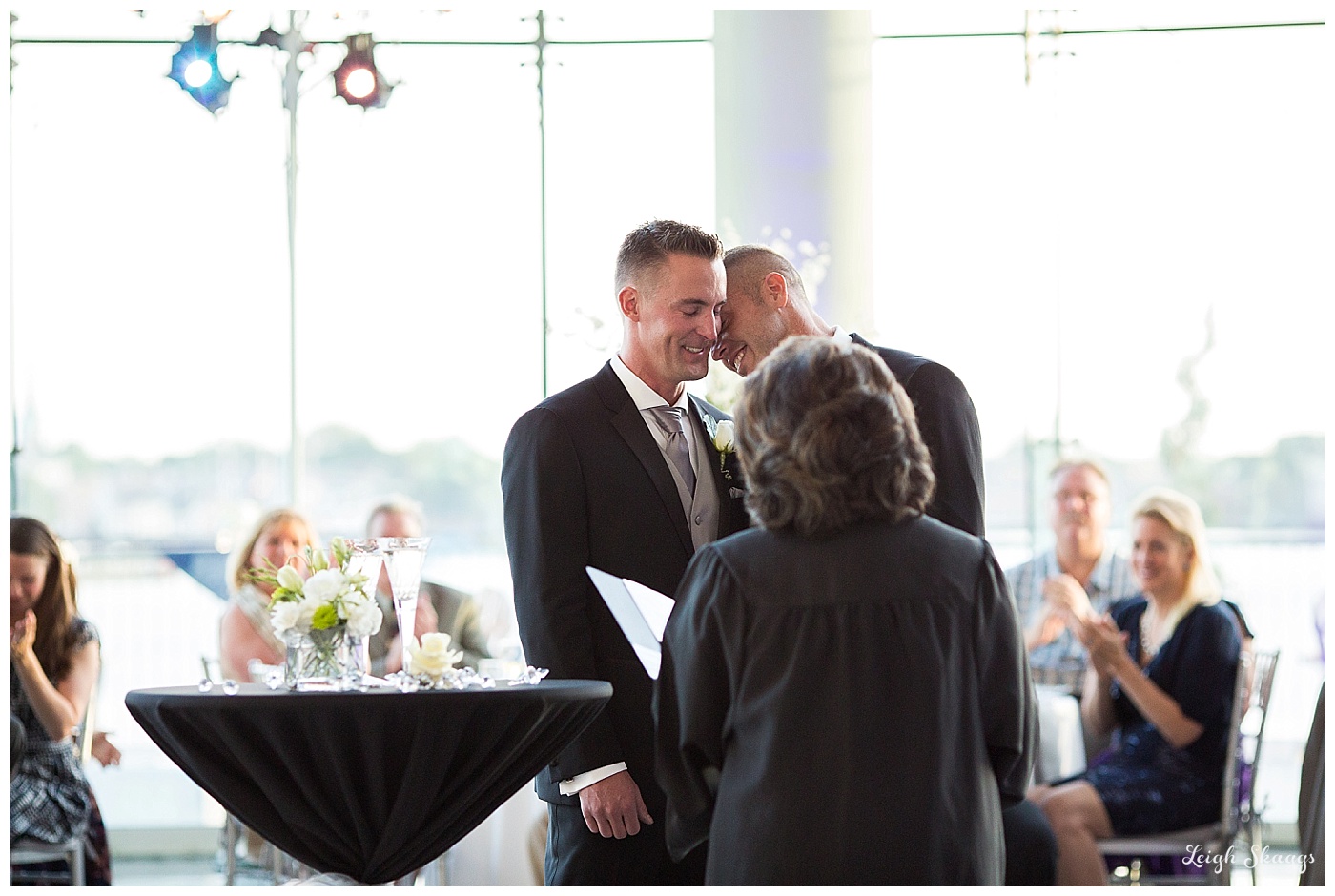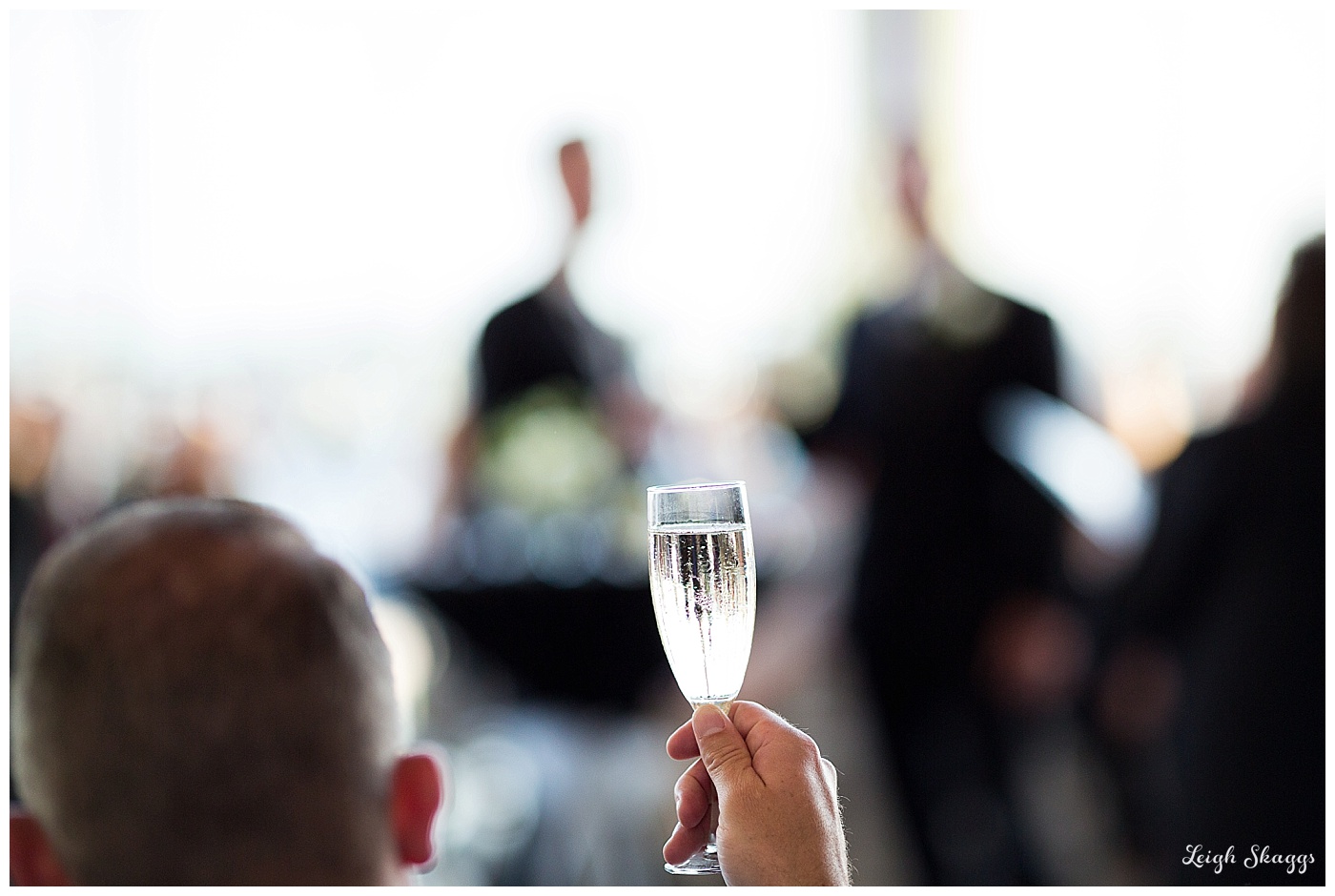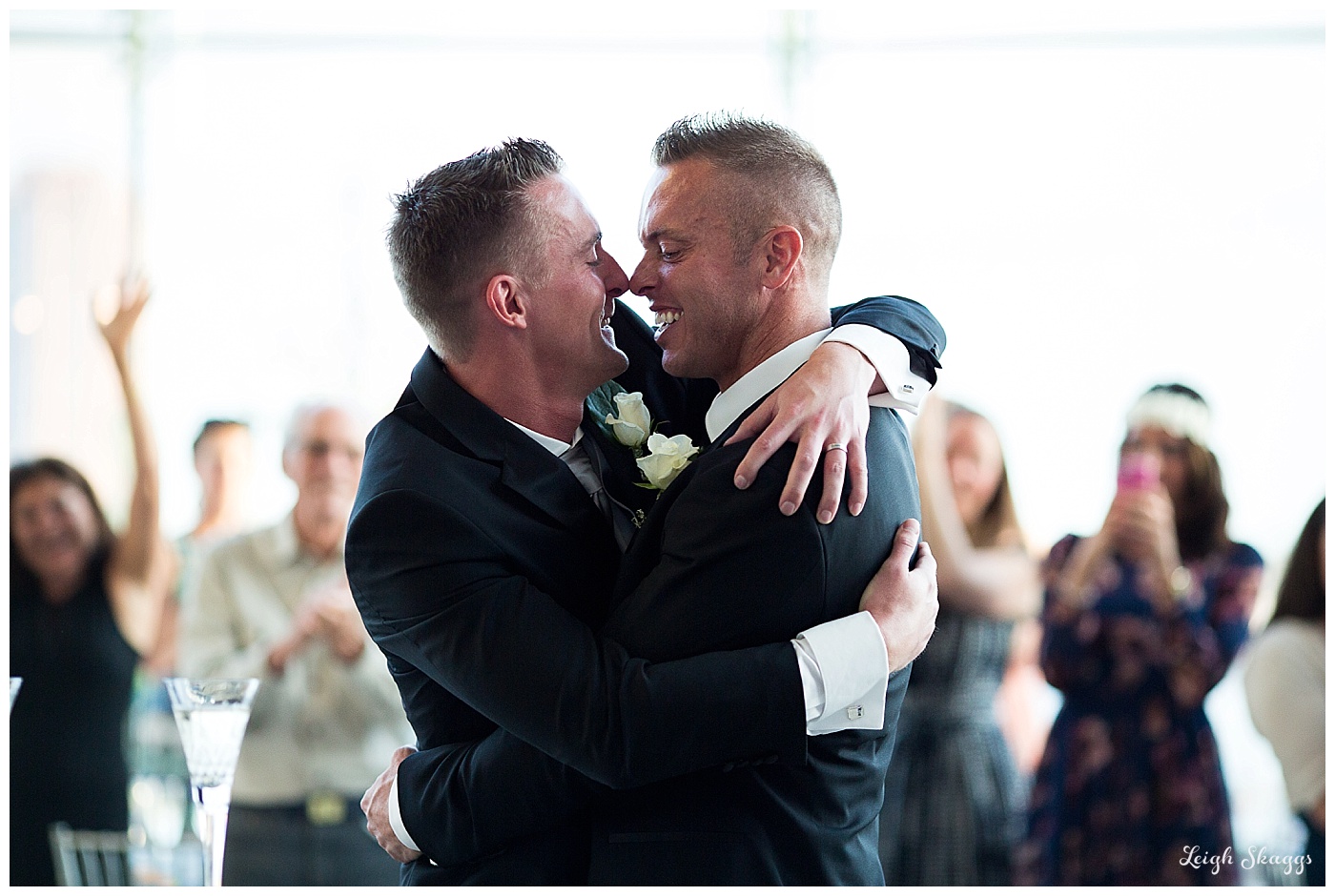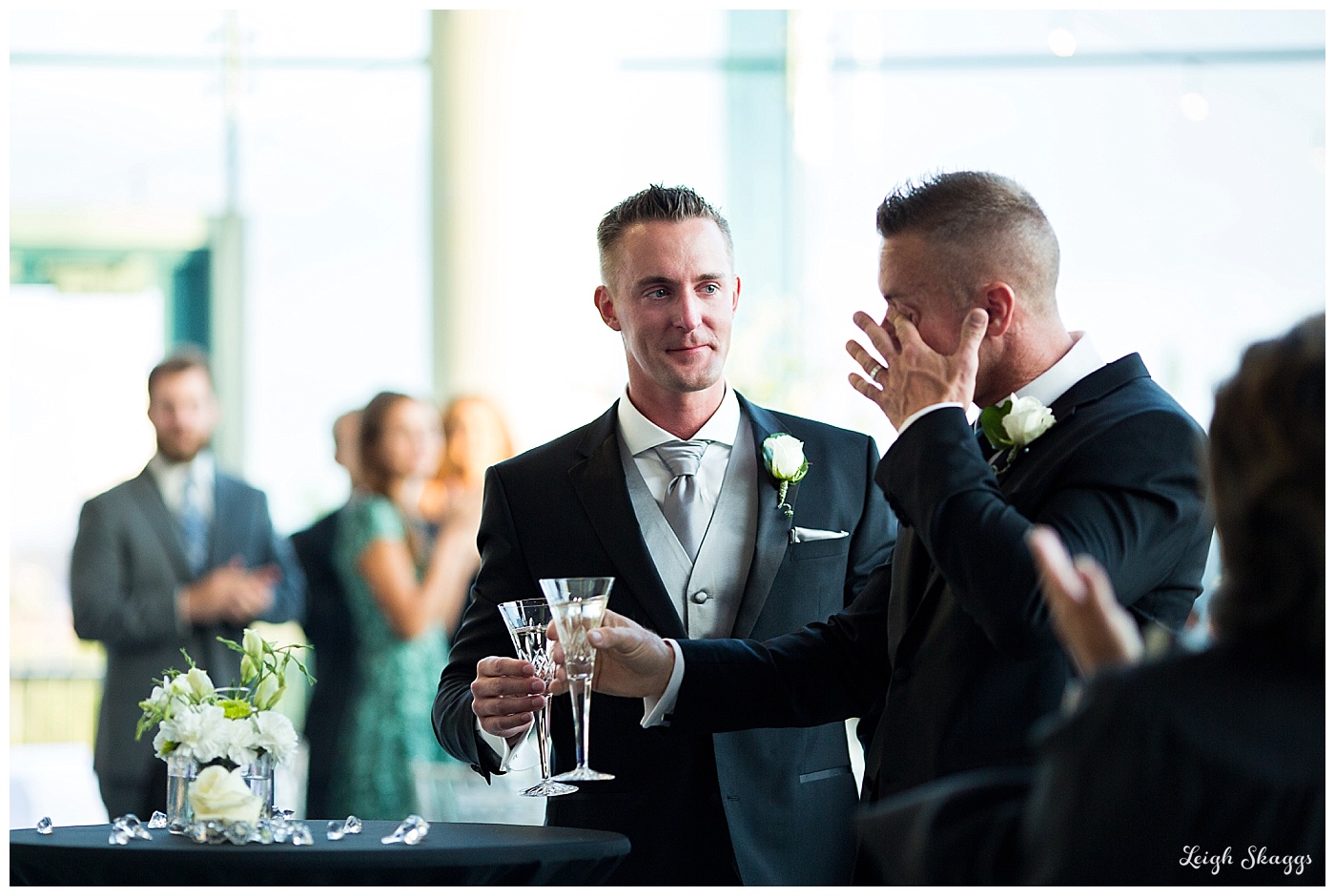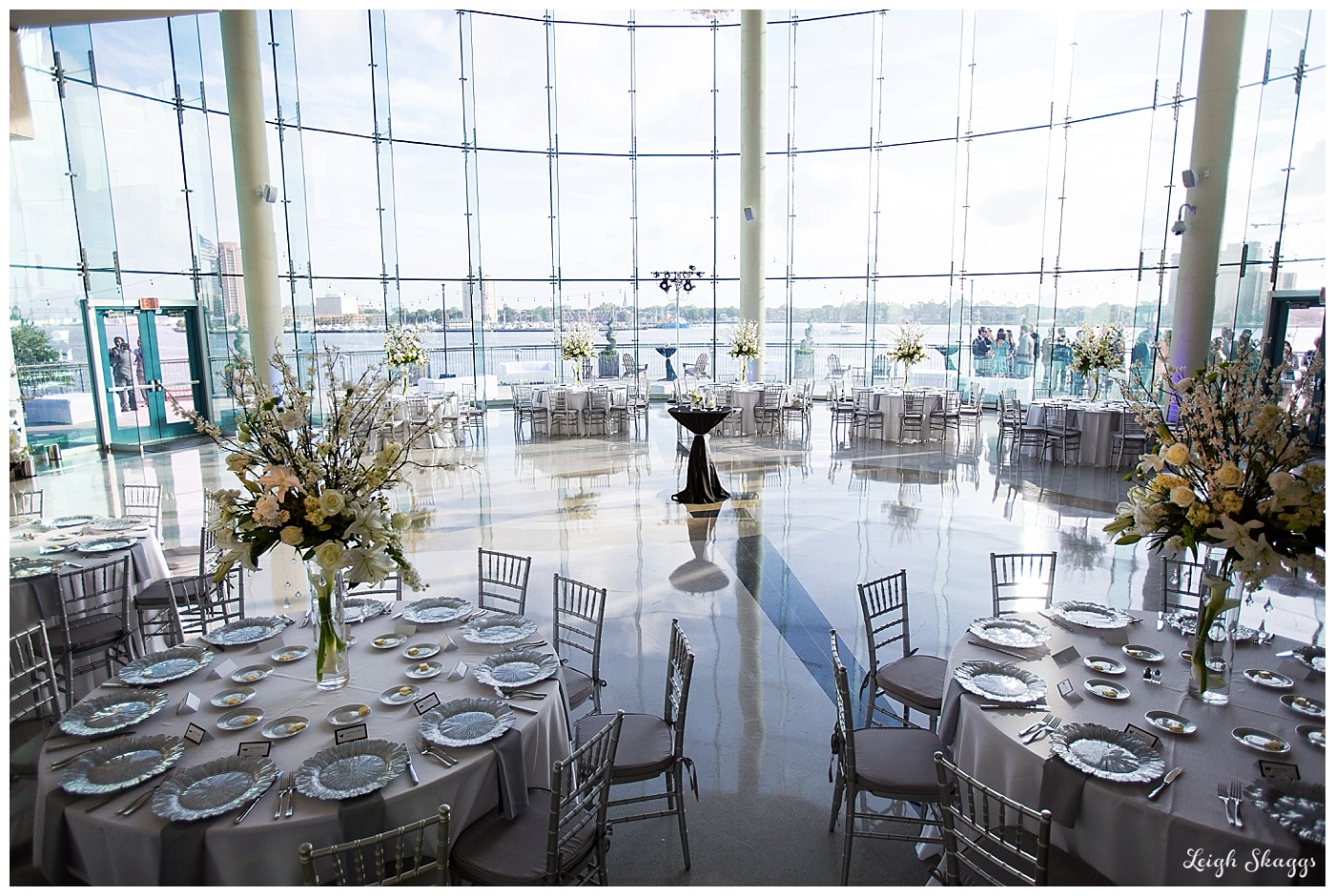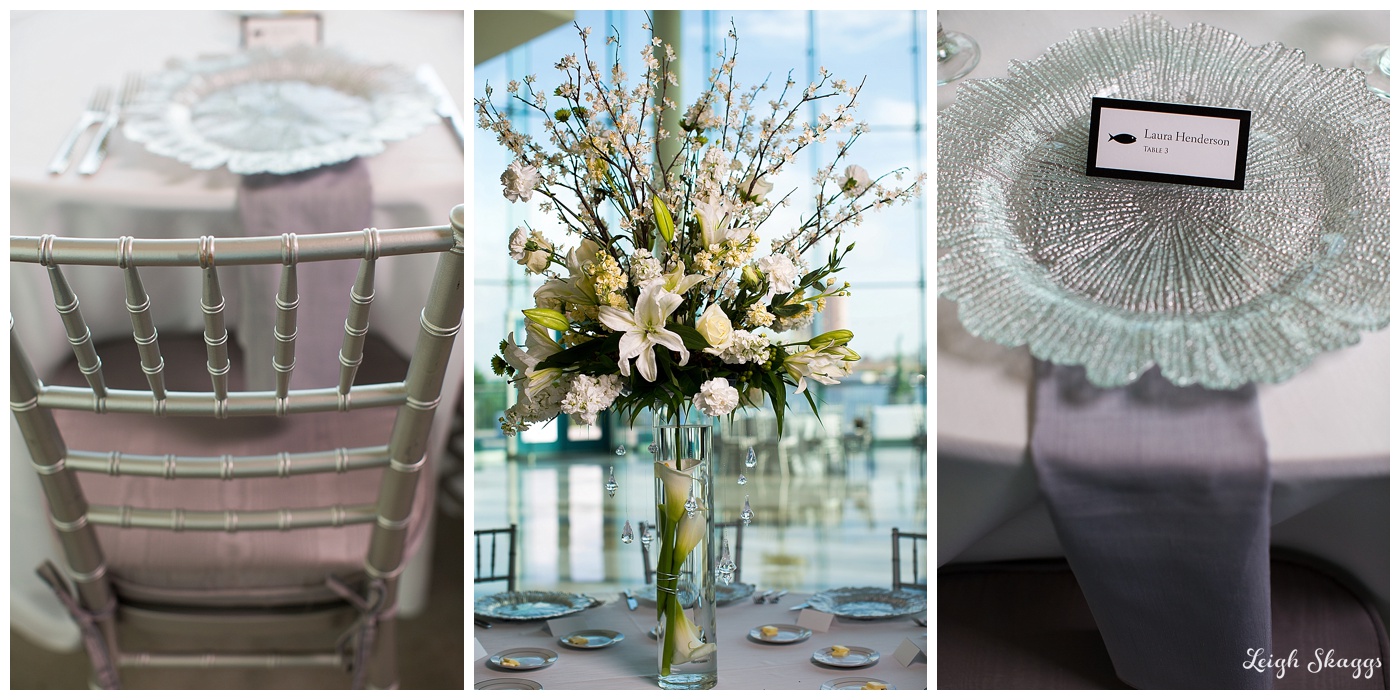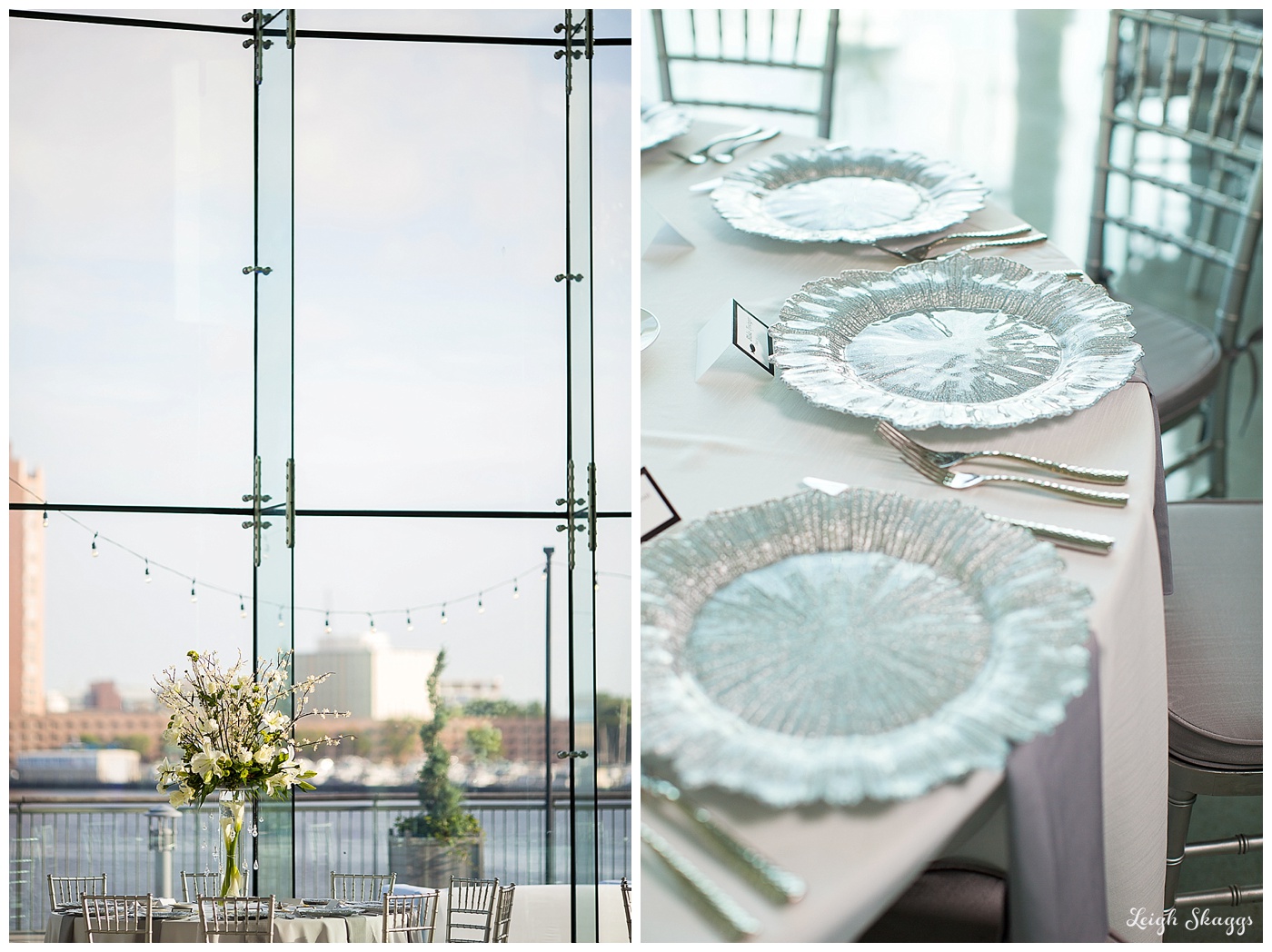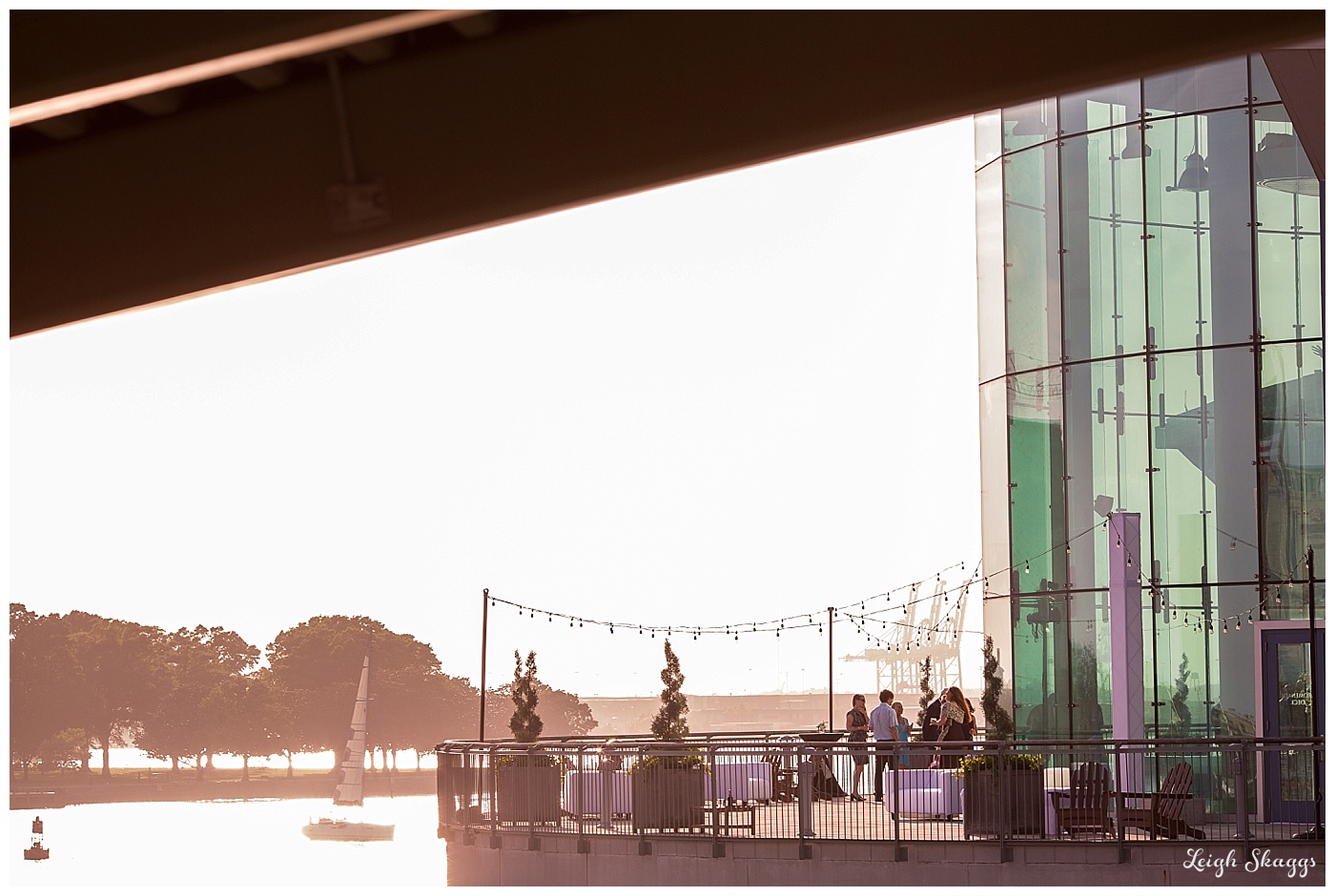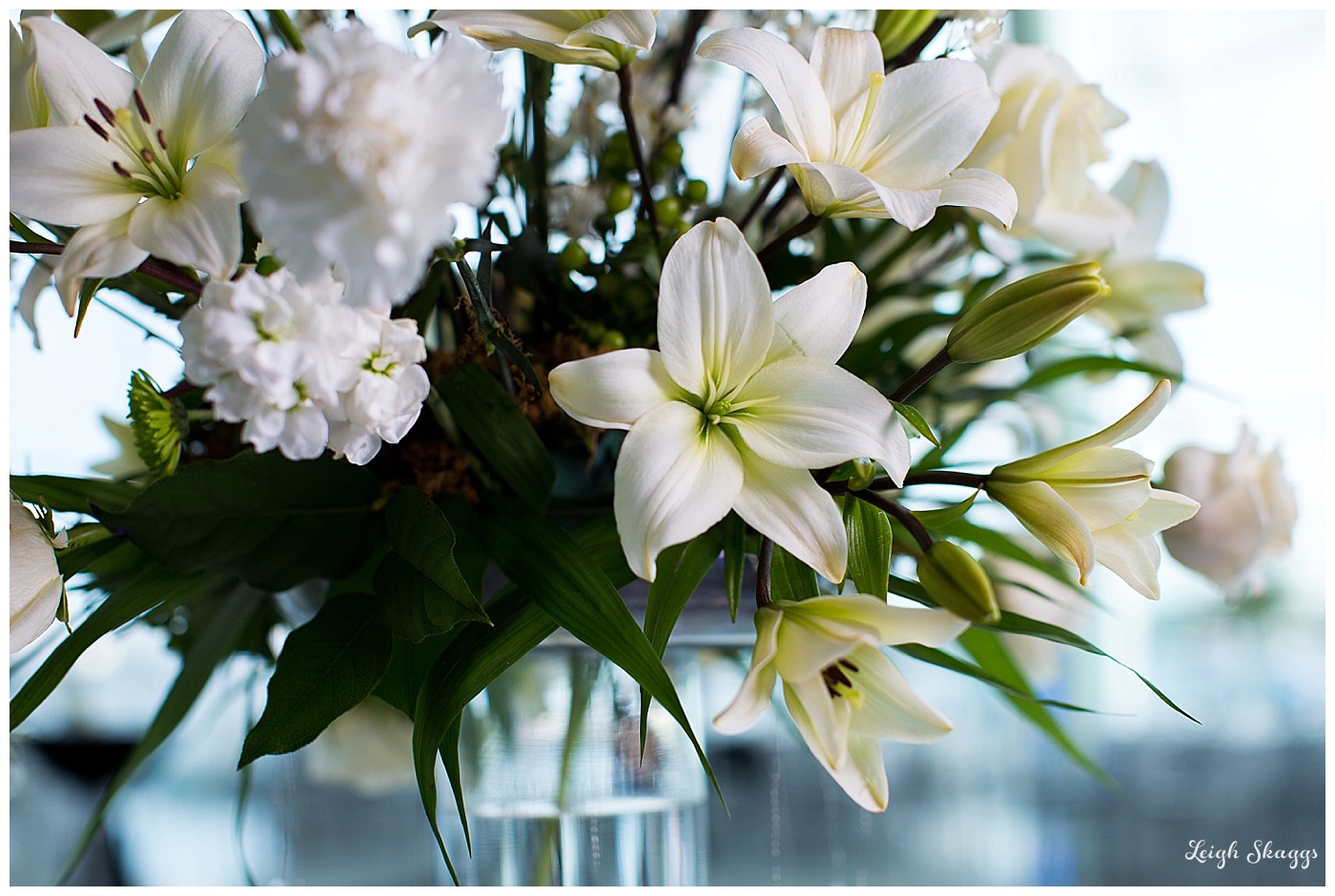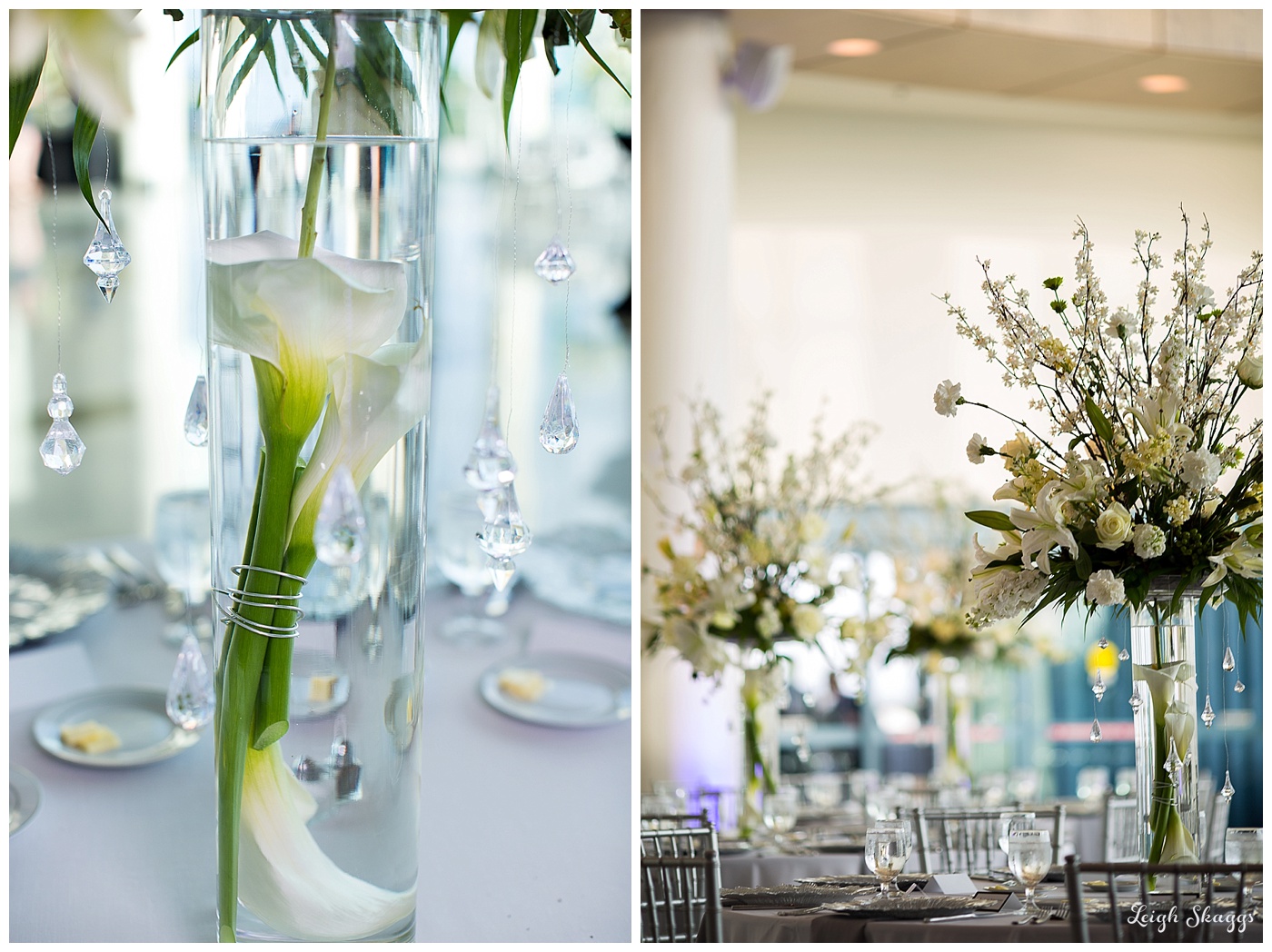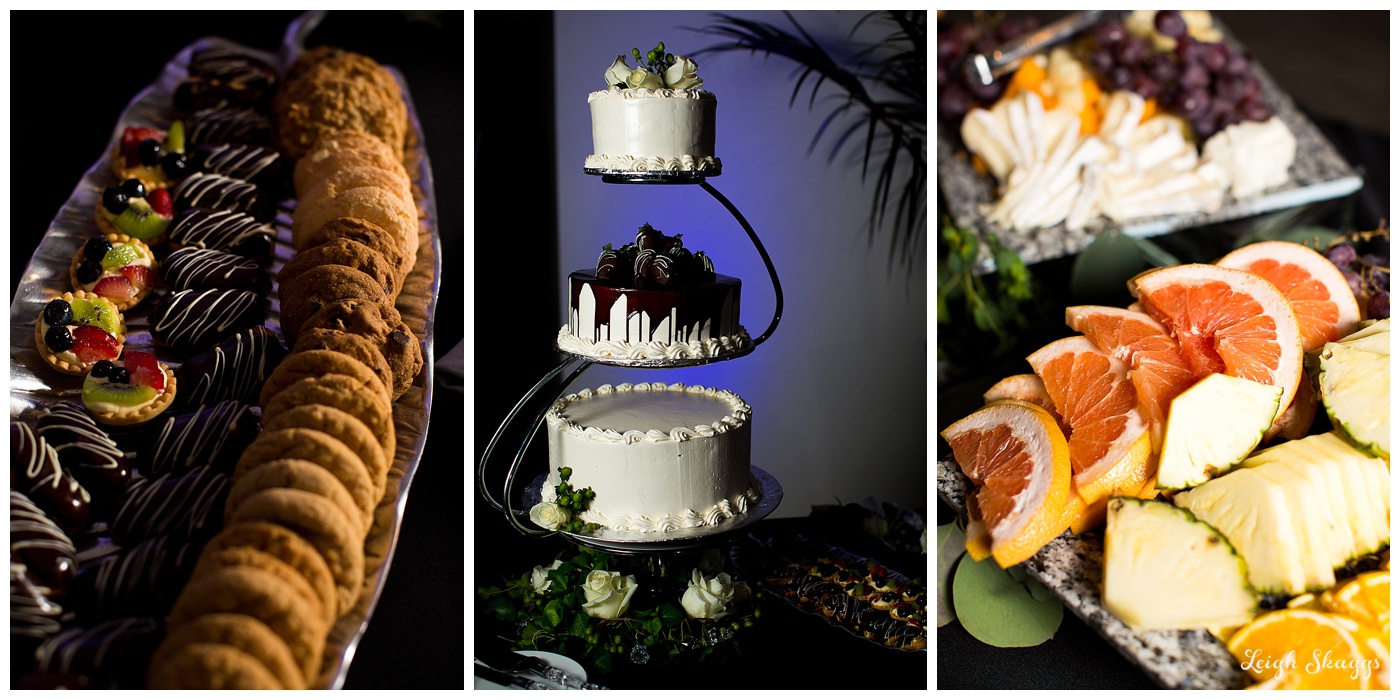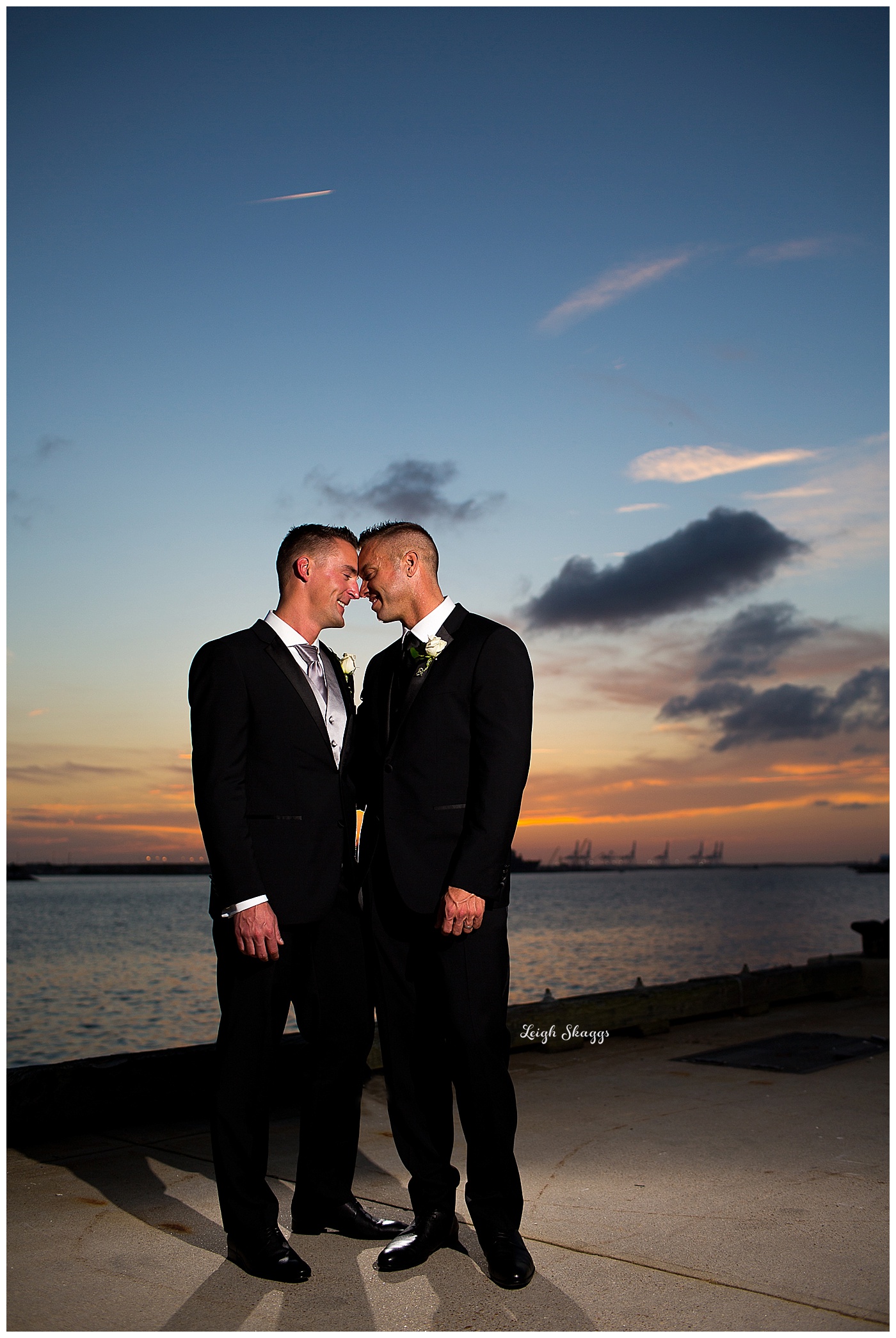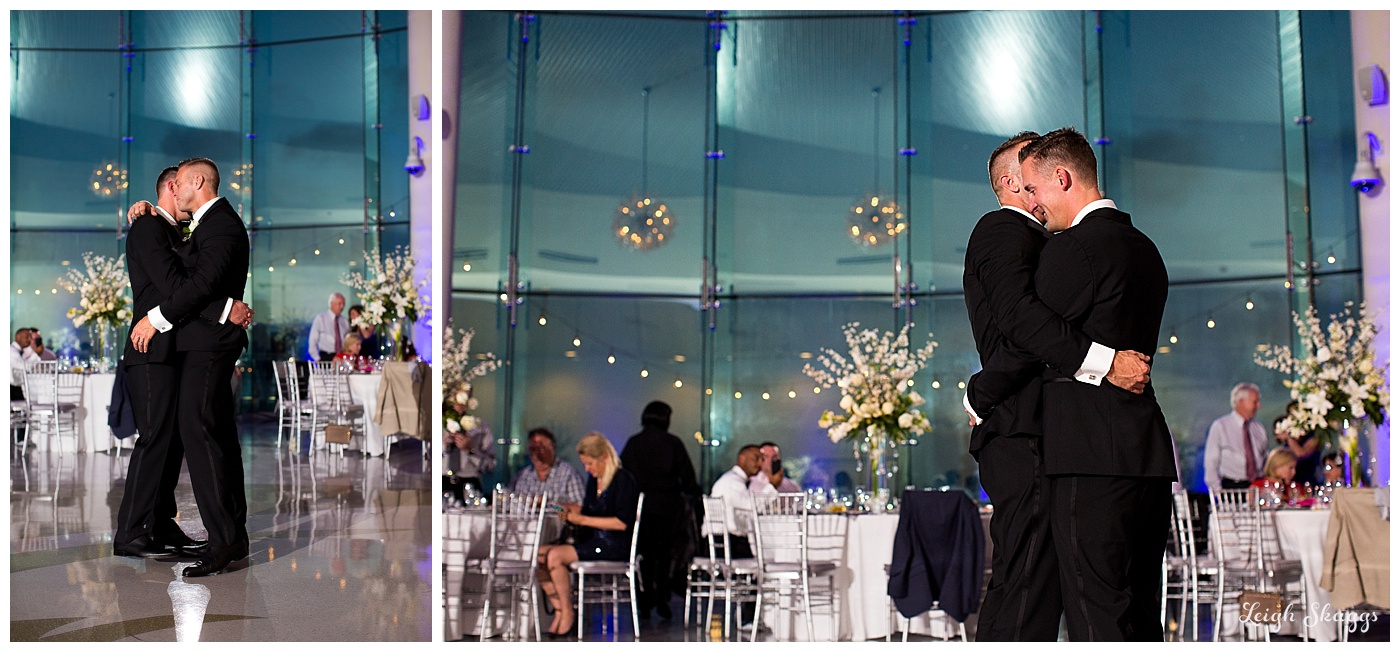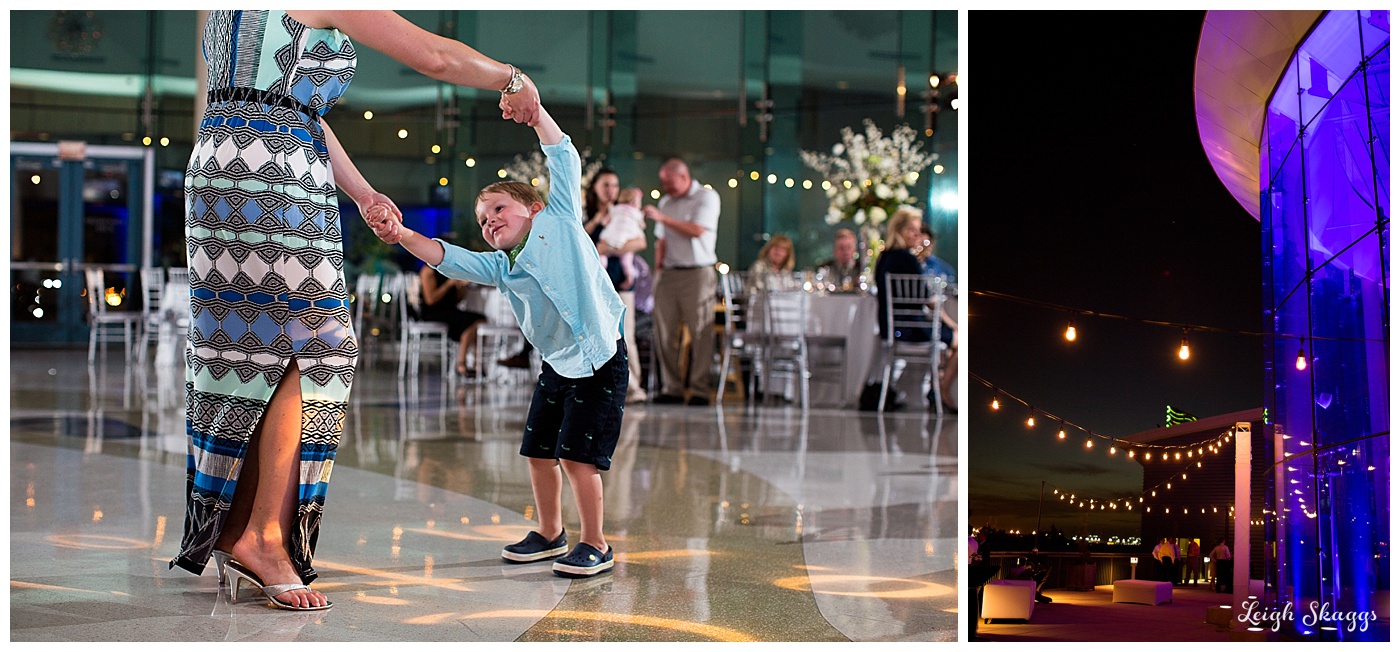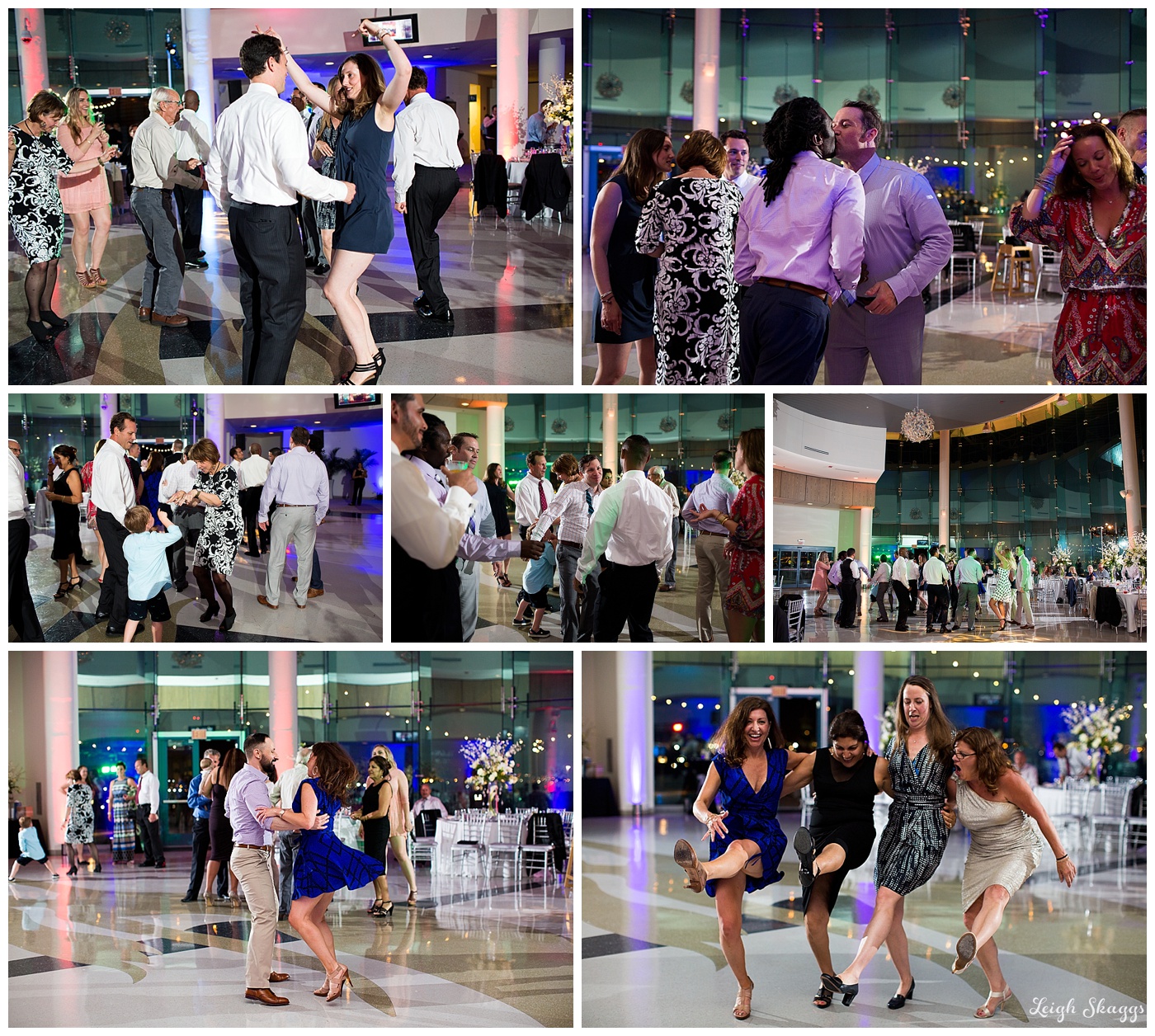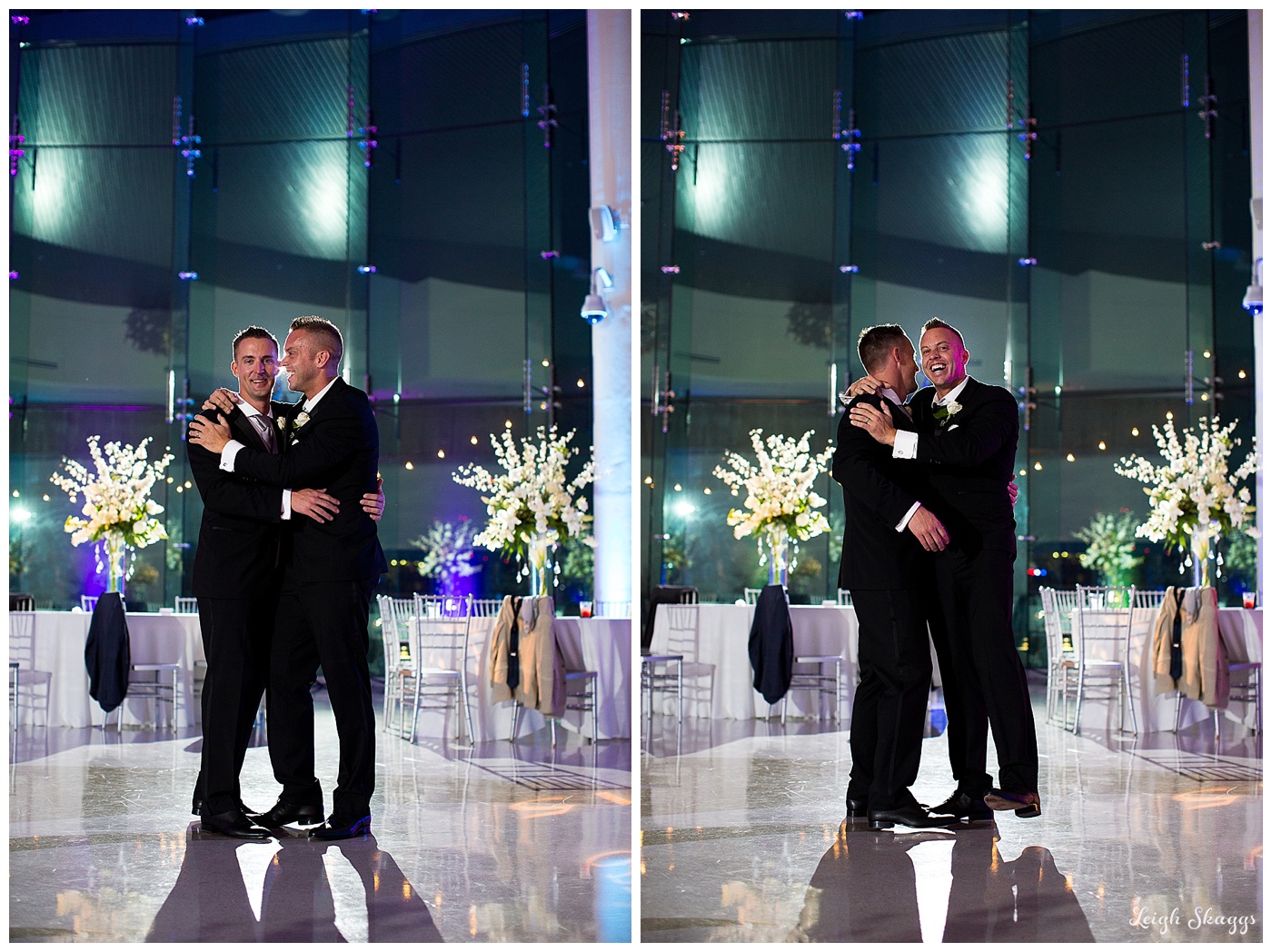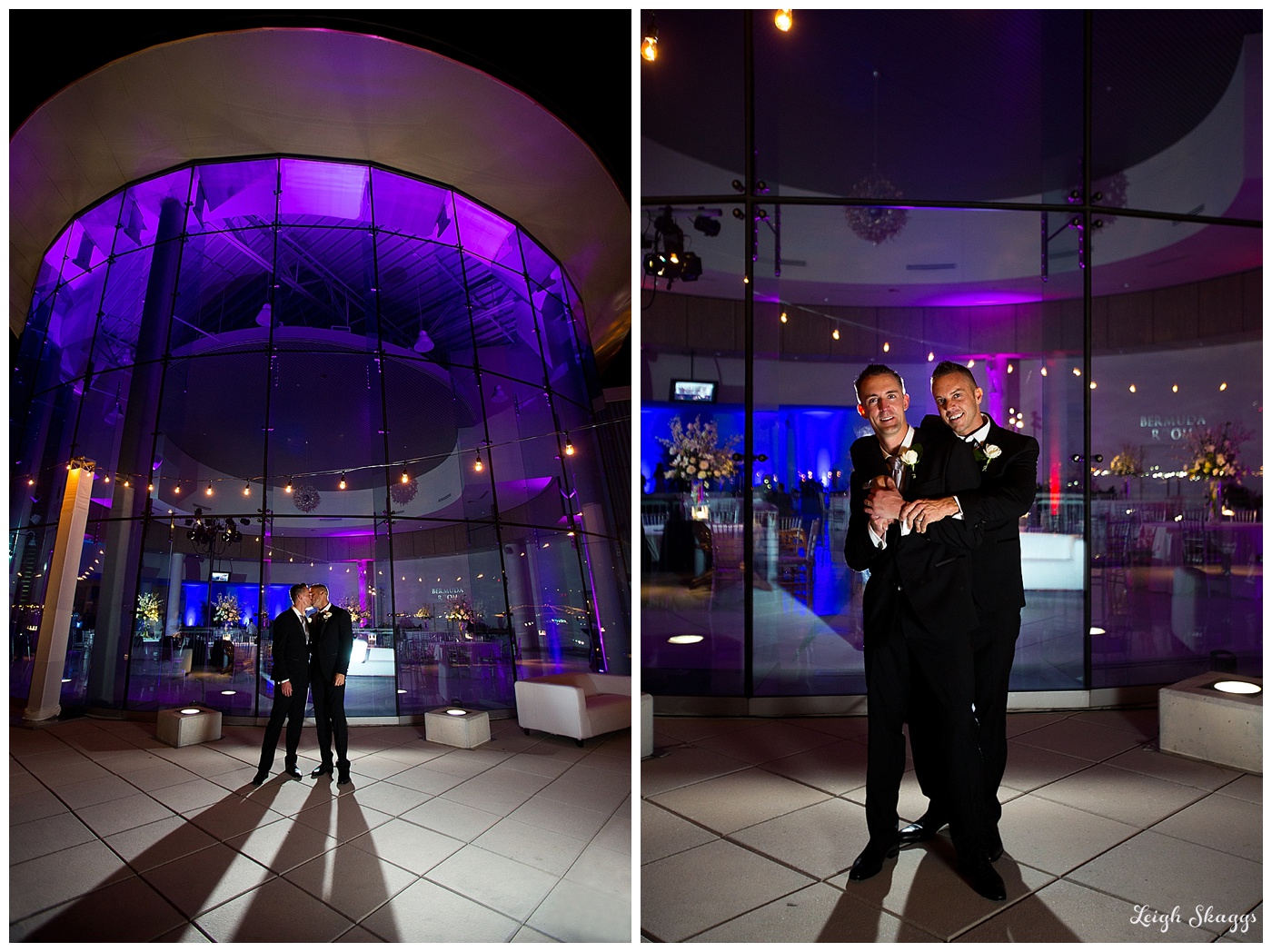 Thank you David and Tim for letting me be a part of such a beautiful, loved filled day!  Thank you to Jeremy Grieff for second shooting for me!  You ROCK!!   And last but certainly NOT least, thank you to all the AMAZING vendors that made this day just PERFECT!!!
Venue:  Half Moone Cruise and Celebration Center
Event Planning:  Cherry Blossom Planning Factory
Flowers:  The New Leaf
Catering:  Omar's Carriage House
Groom's Attire:  Hugo Boss Tuxedo's
Stationary:  Paper Dolls Designs
Hair Stylist:  Rachel Young, Changes Hairstyling
Cake and Dessert:  Chocollage
Lighting:  Stage Right Lighting
DJ:  Roger Cruz, Astro Entertainment
Rentals:  Distinctive Event Rentals
Officiant:  Christina Rodriguez
Wedding Band and Cufflinks:  Tiffany & Co.