"What a beautiful day for a wedding".  This was exclaimed many times on June 9th, 2012 when Kelly and Ryan were wedded at the Prince of Peace church in Chesapeake Virginia and held their reception at the Hilton Virginia Beach Oceanfront.  And it truly was.  Kelly and Ryan are so full of love for one another, it is fun to be around them.  The way they look at each other makes everyone near them just feel happy.    Even the flower girl and ring bearer wanted to get married after spending time with these two.  🙂   Congratulations you two.  Lisa and I had so much fun at your wedding.  We were absolutely honored to document you starting your new and exciting life together!  Thanks for allowing us to be there to soak in the love!
We started at the Hilton!  Thanks to the Bridesmaid's for their special help with the dress shots!  (They know what I mean)  🙂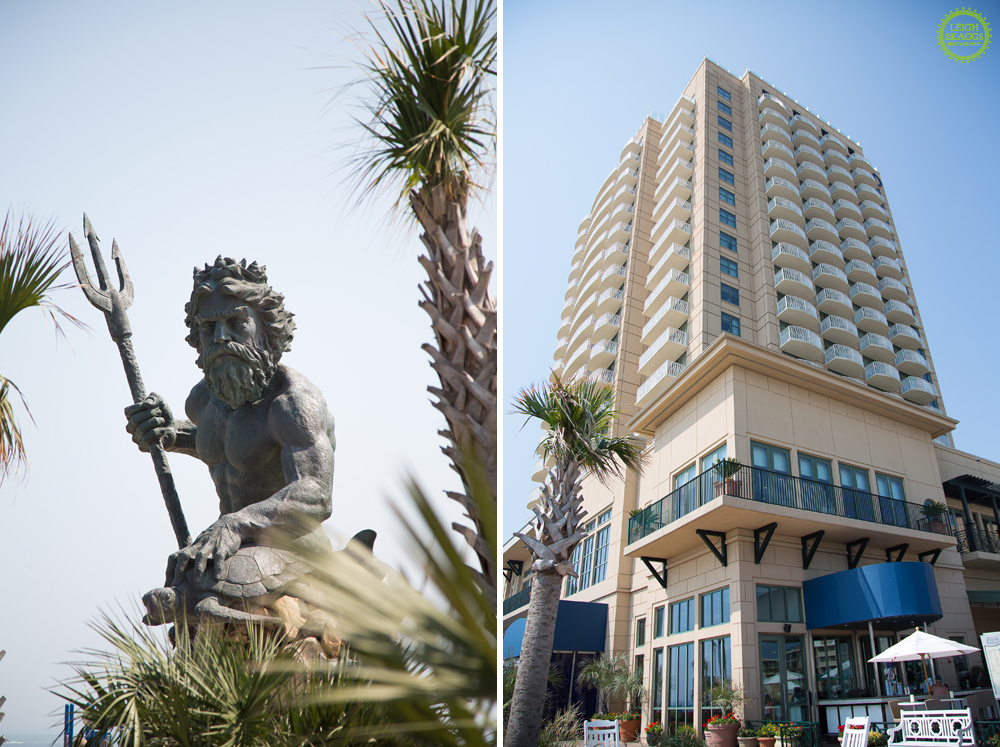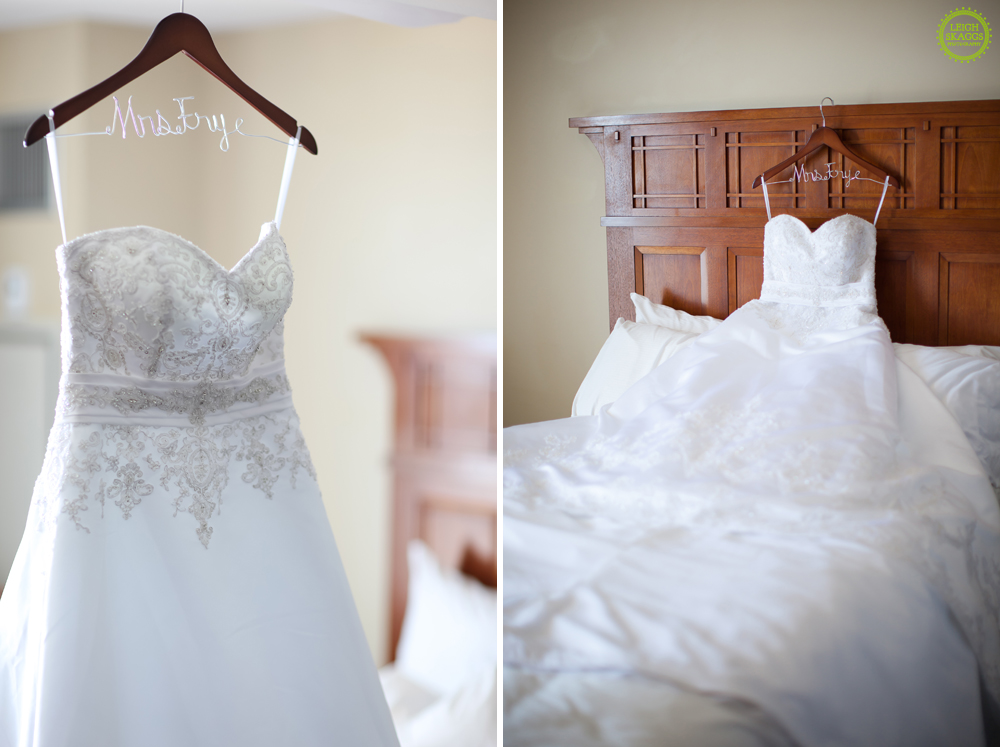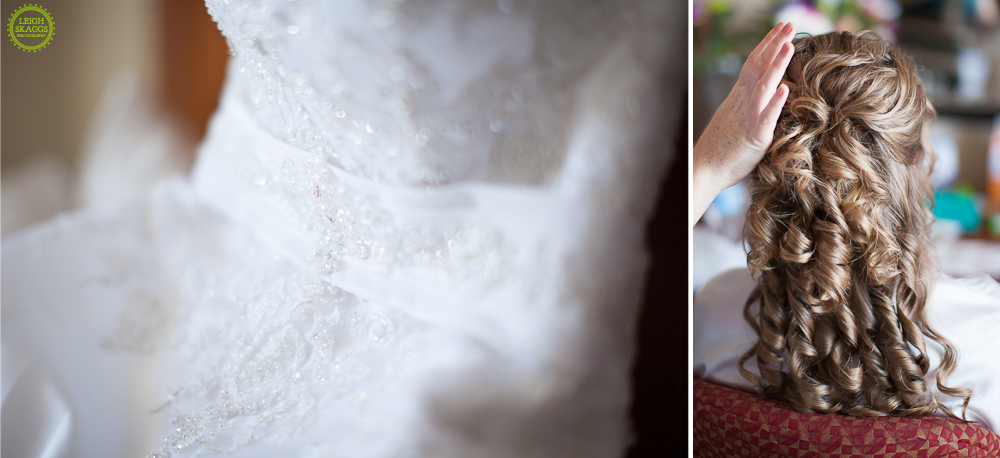 Then it was off to Chesapeake for the Wedding Ceremony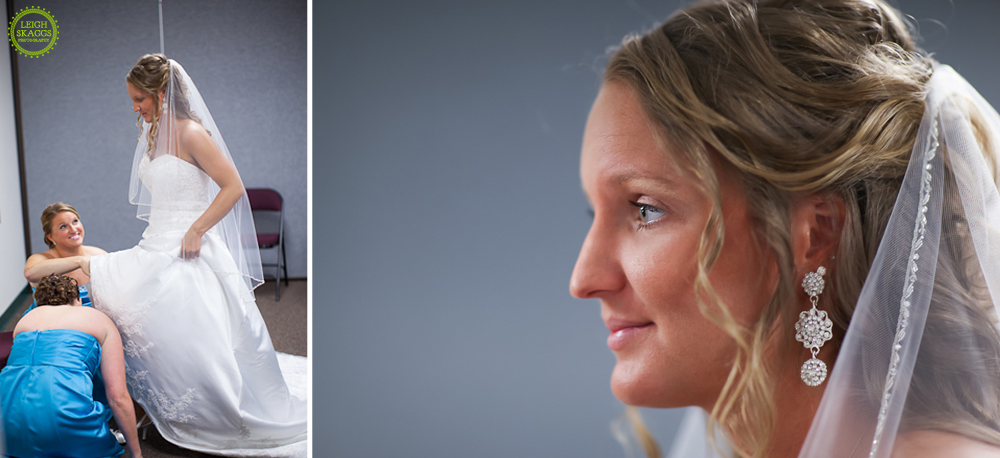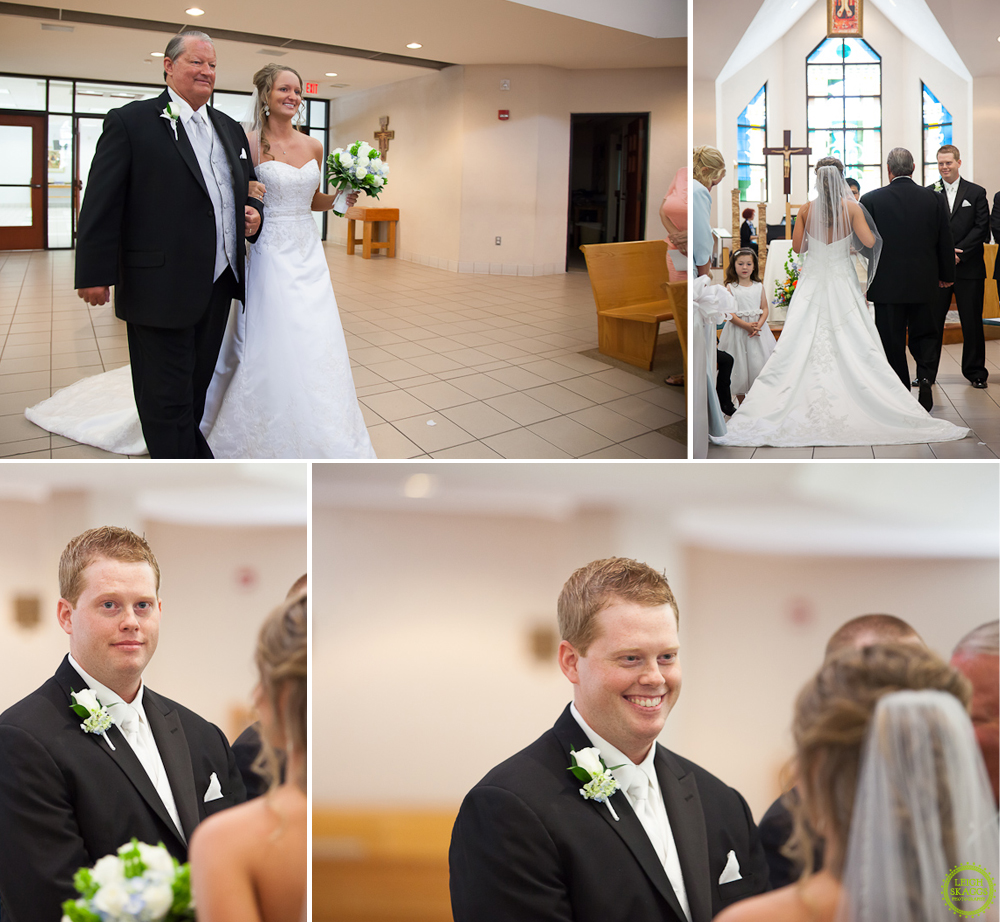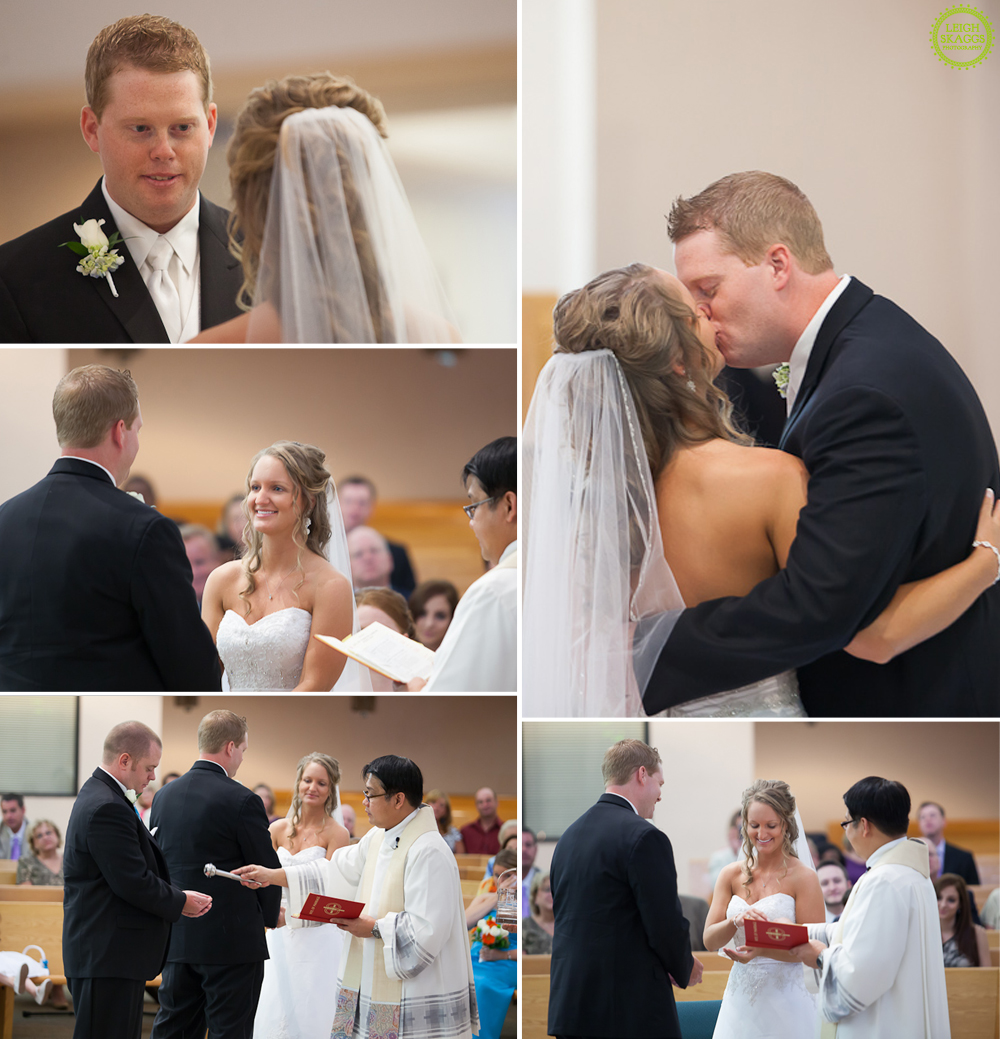 So glad Lisa snapped these two "playing wedding" during the Ceremony! They were so cute!!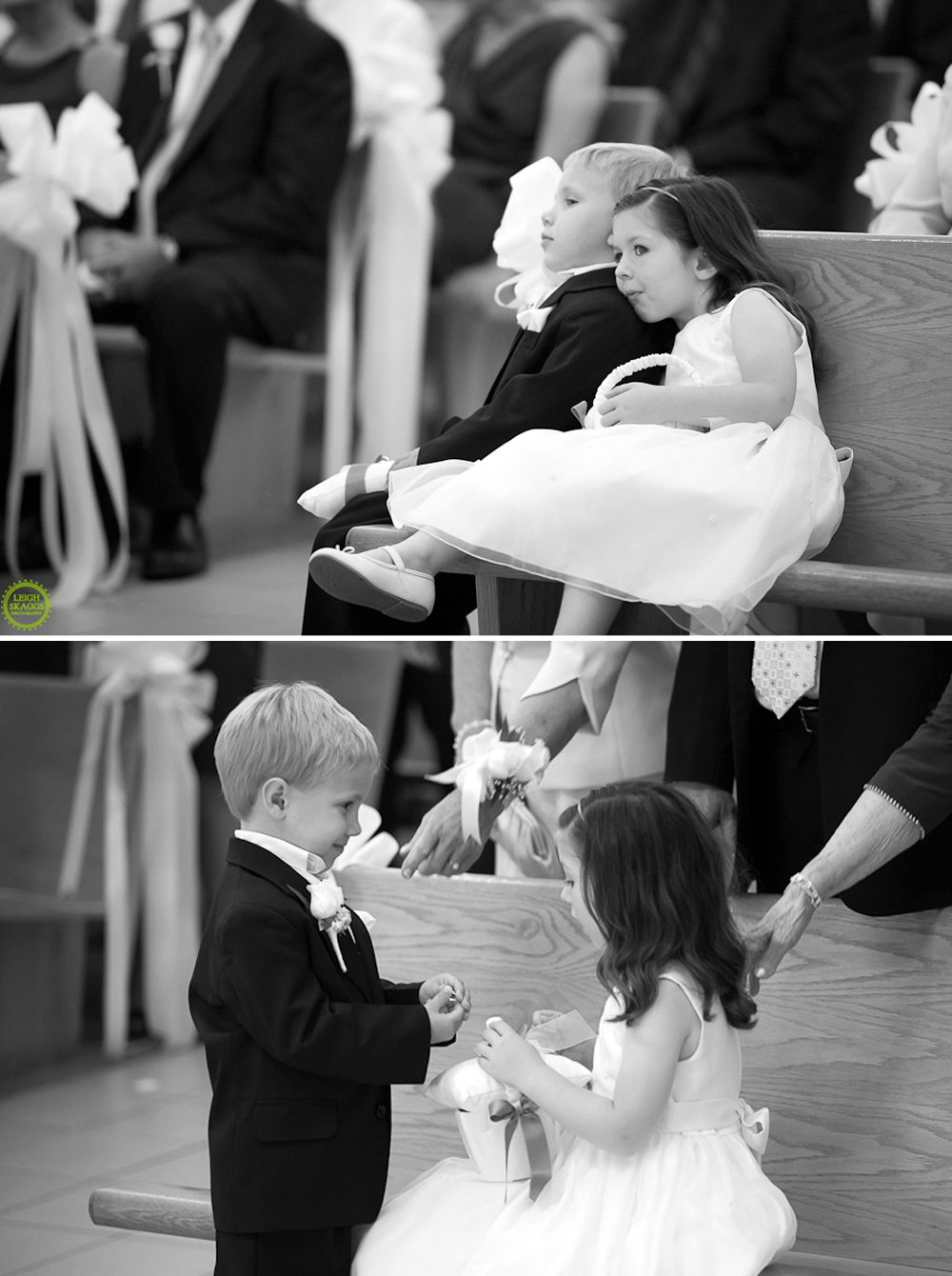 Then we stopped to get some Bridal Party shots away from the very busy beach…the North American Sand Soccer Tournament was going on at the same time…traffic was CRAZY!! Luckily the Limo driver from Royal Coach Limo, had a great suggestion.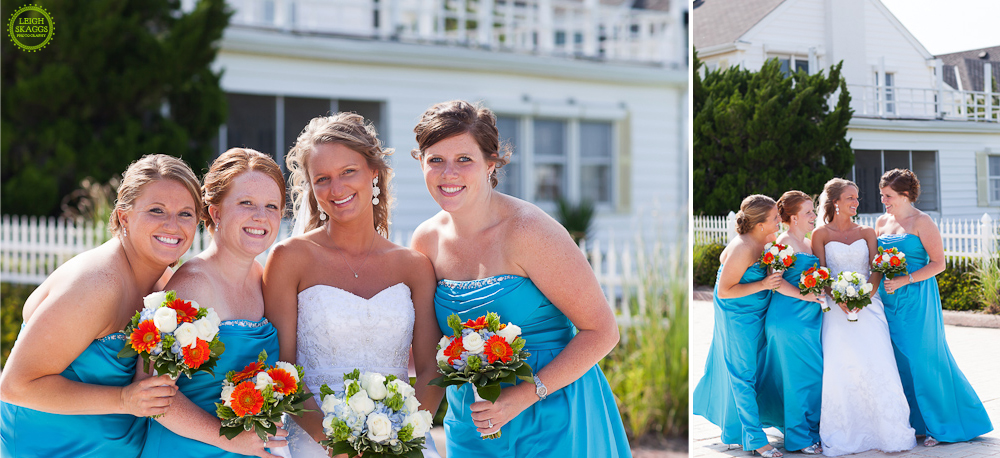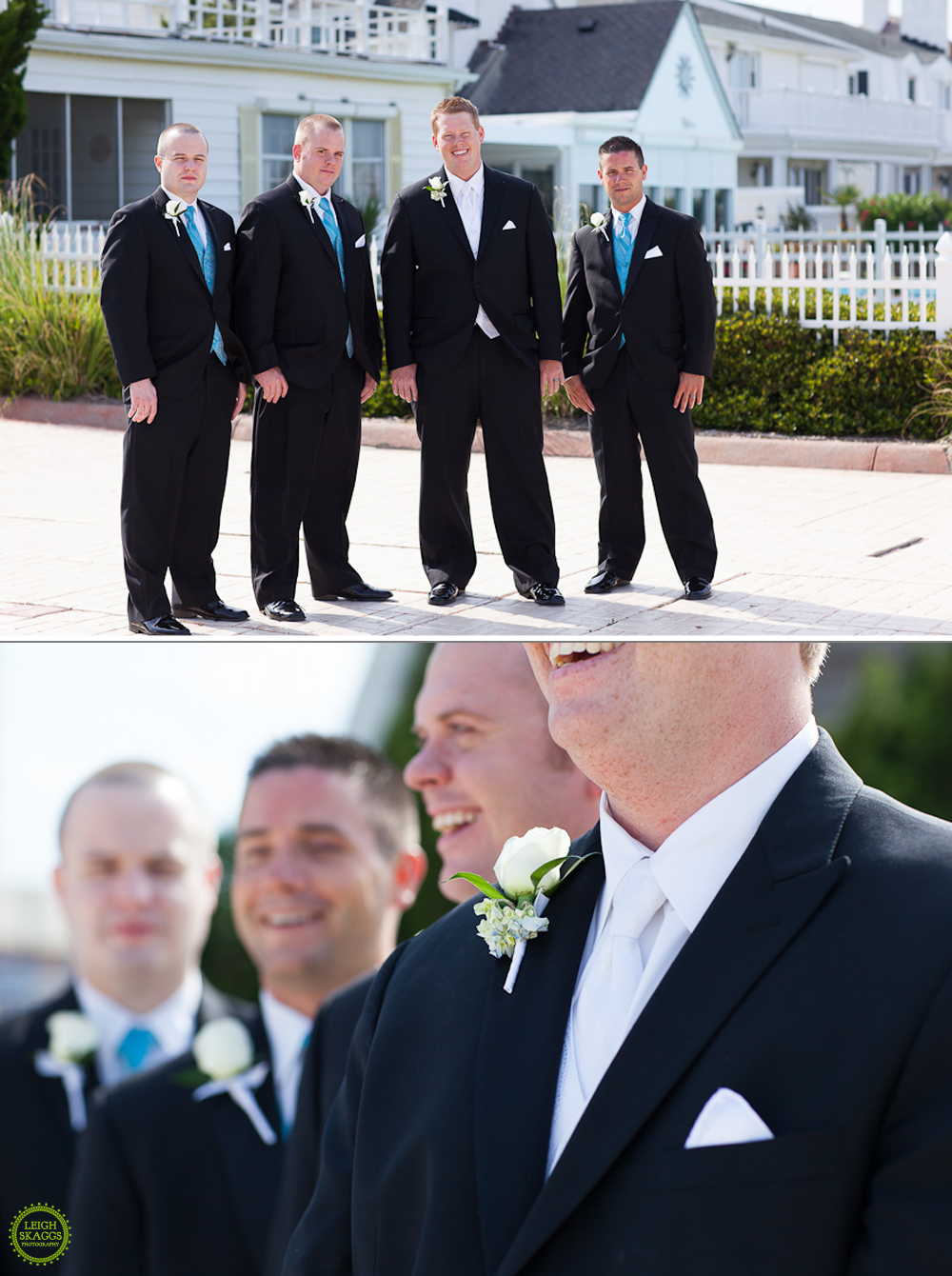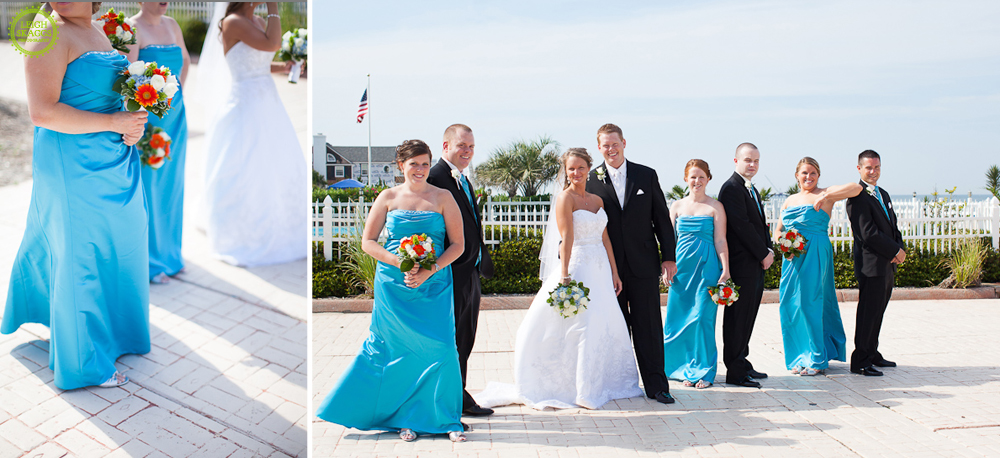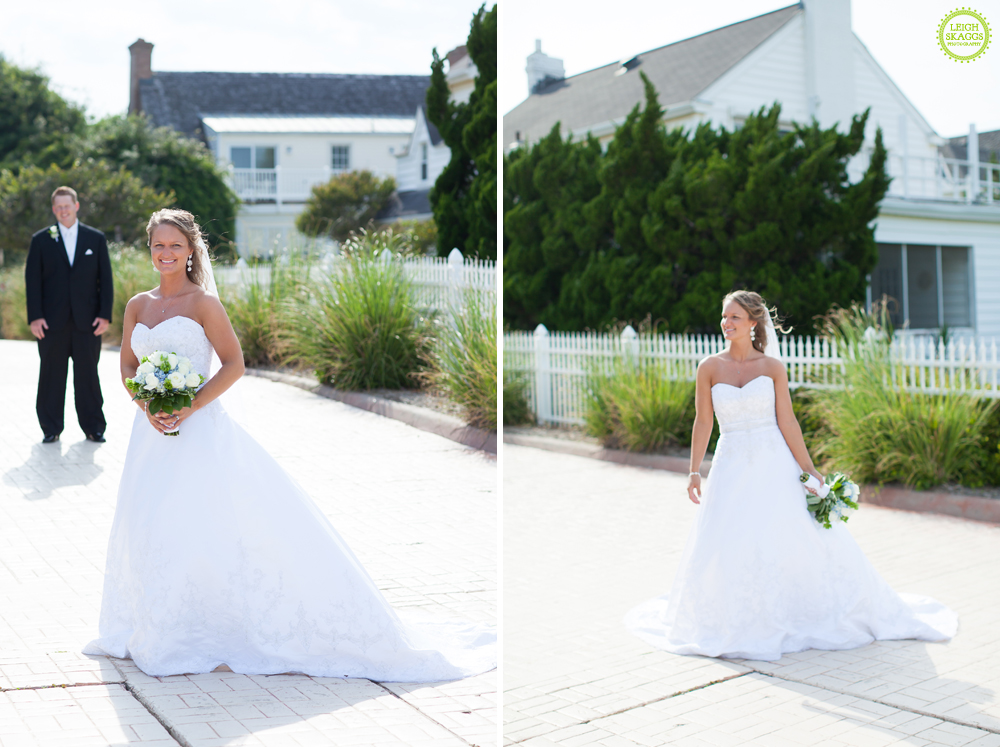 Of course I could not resist grabbing some shots at the gorgeous Hilton, too!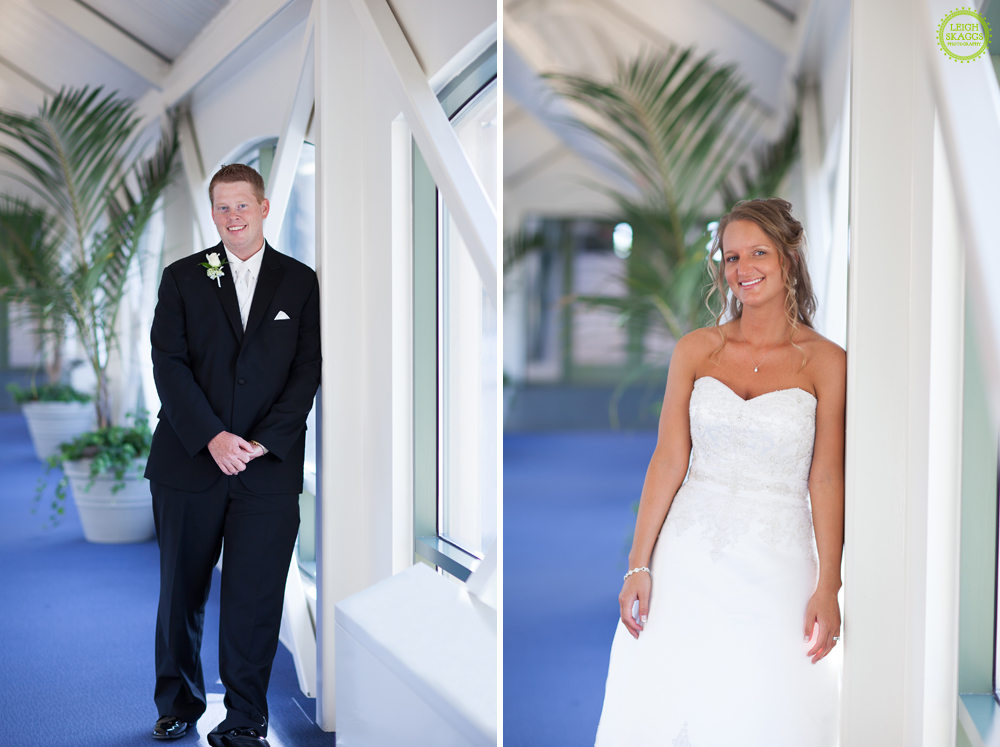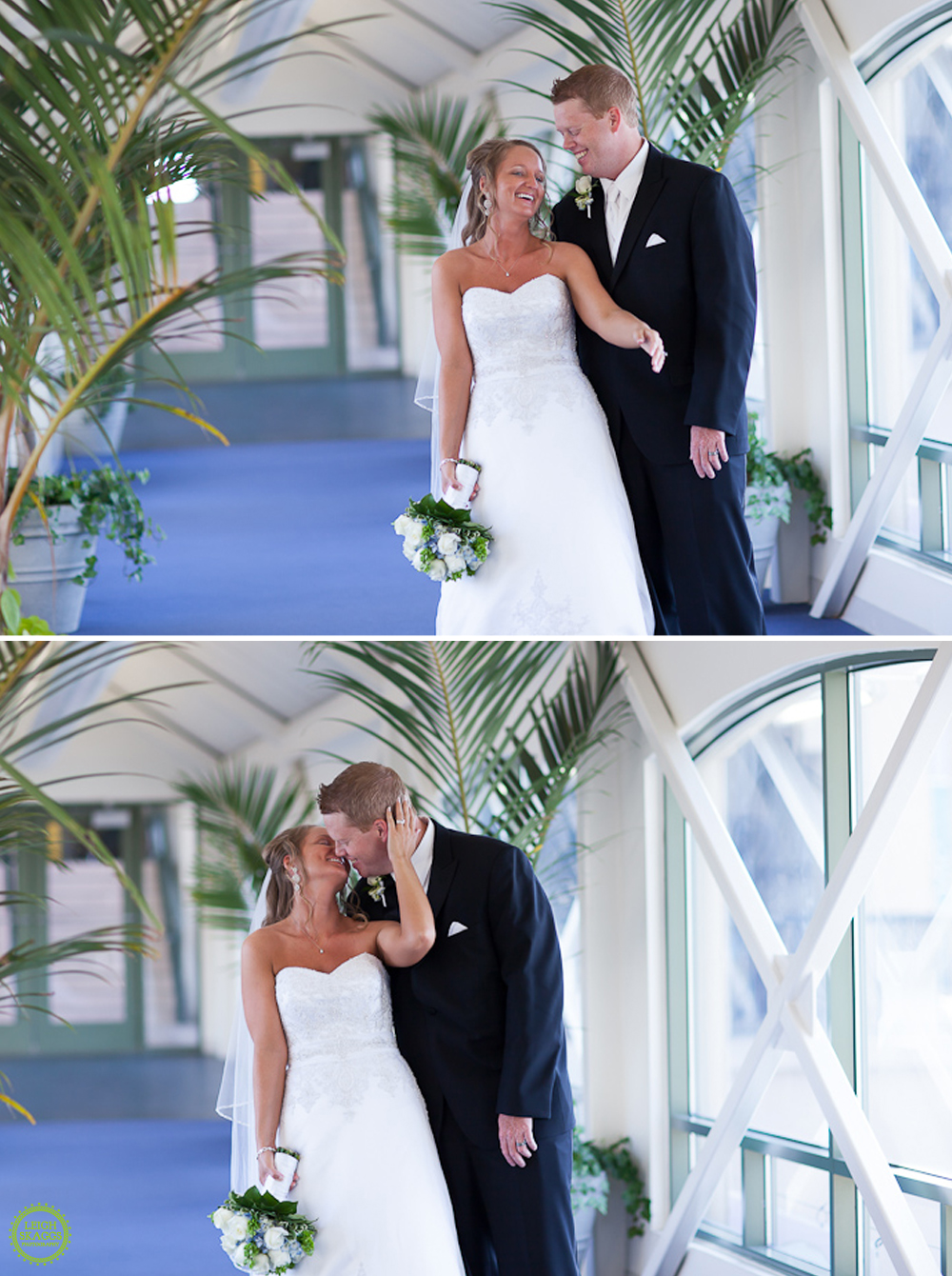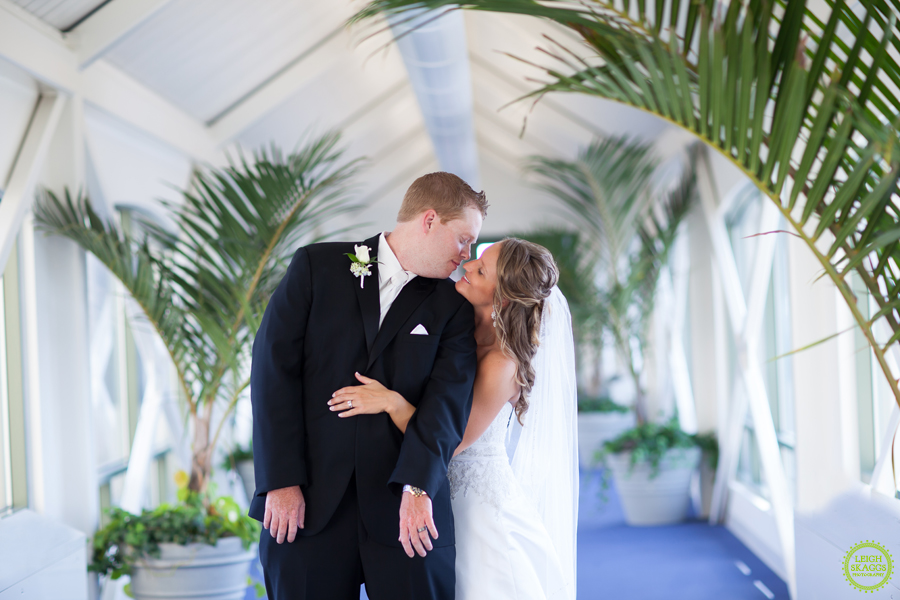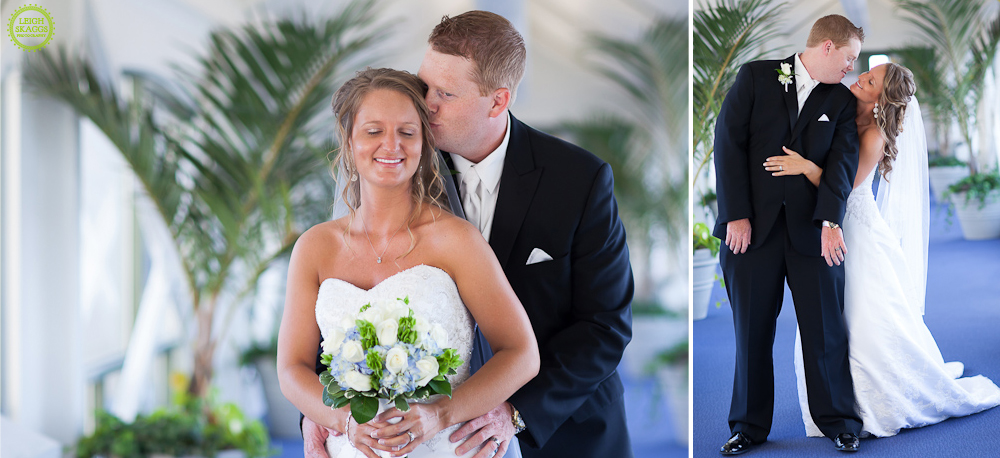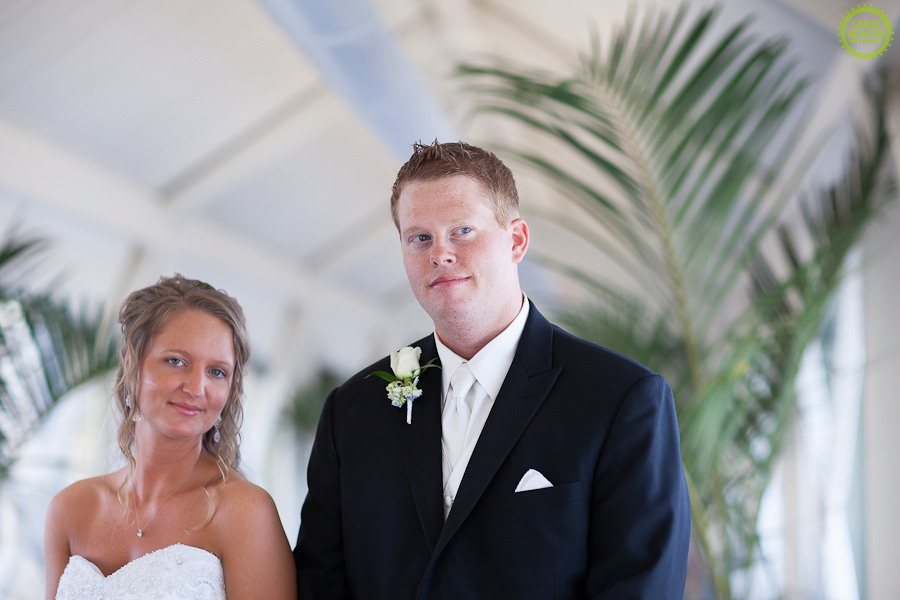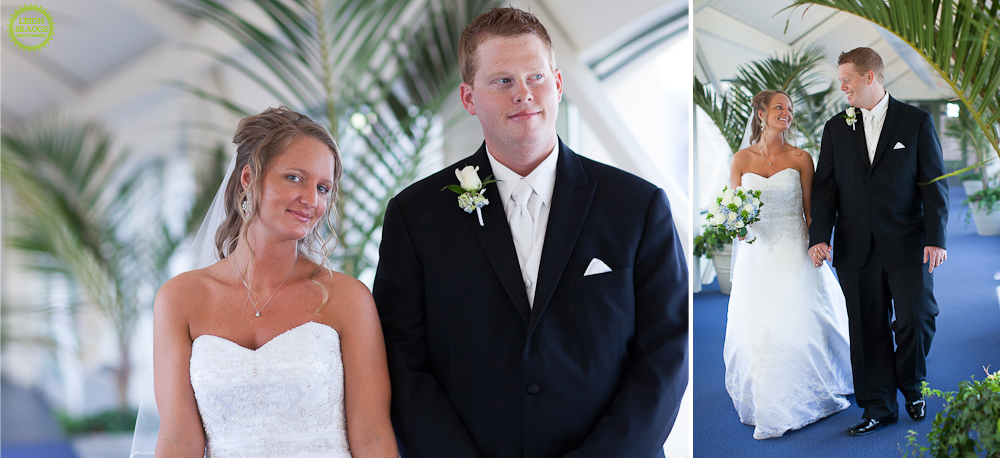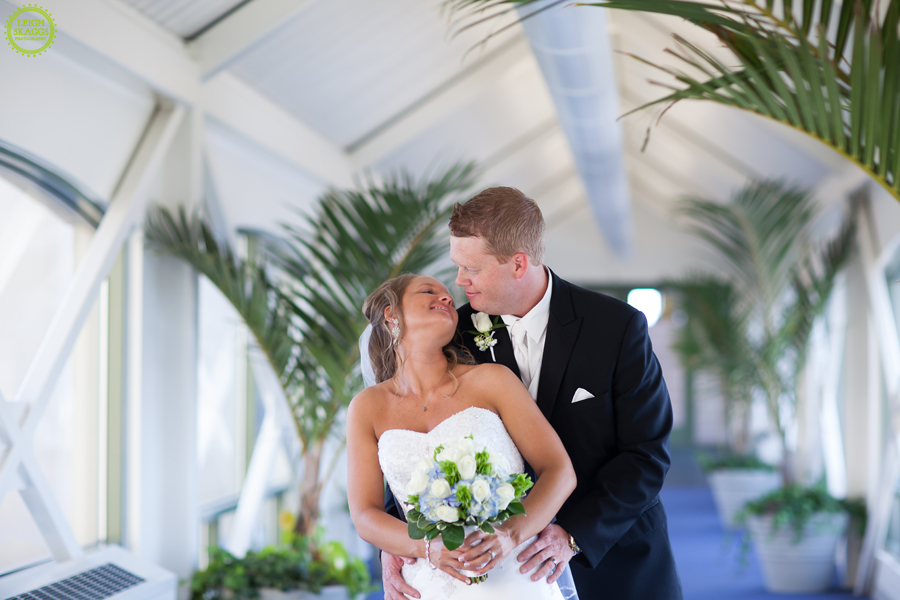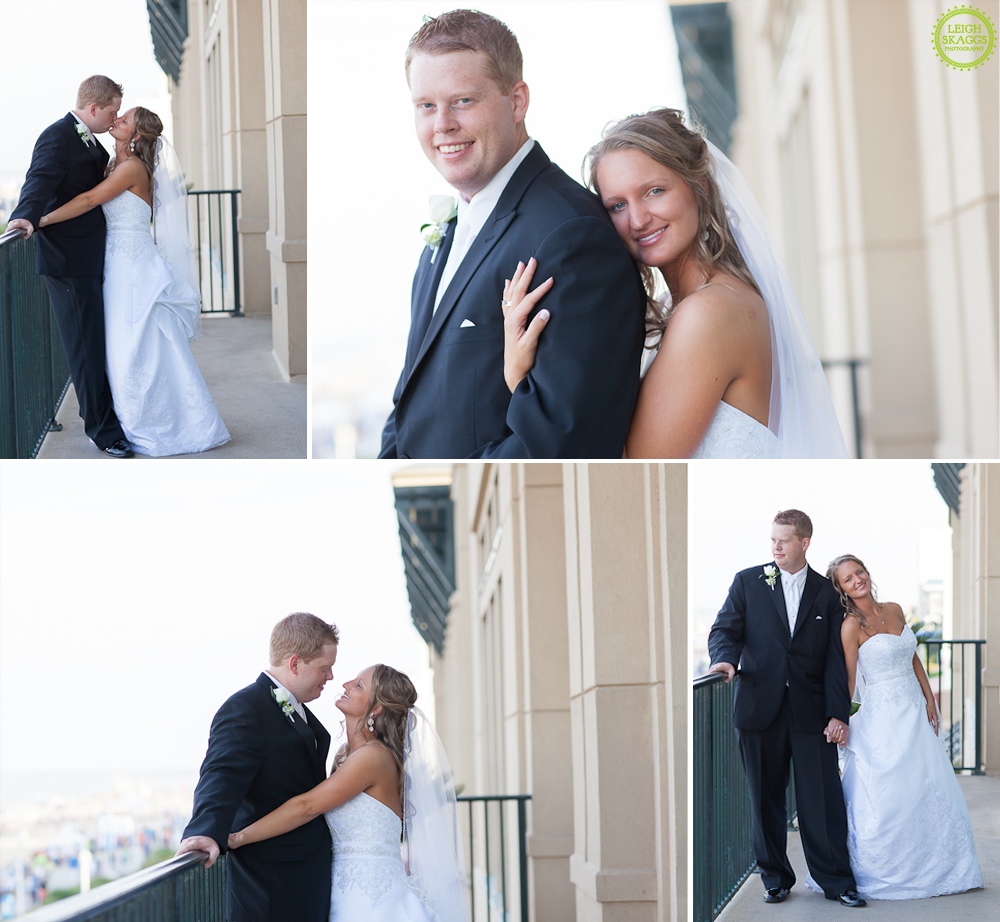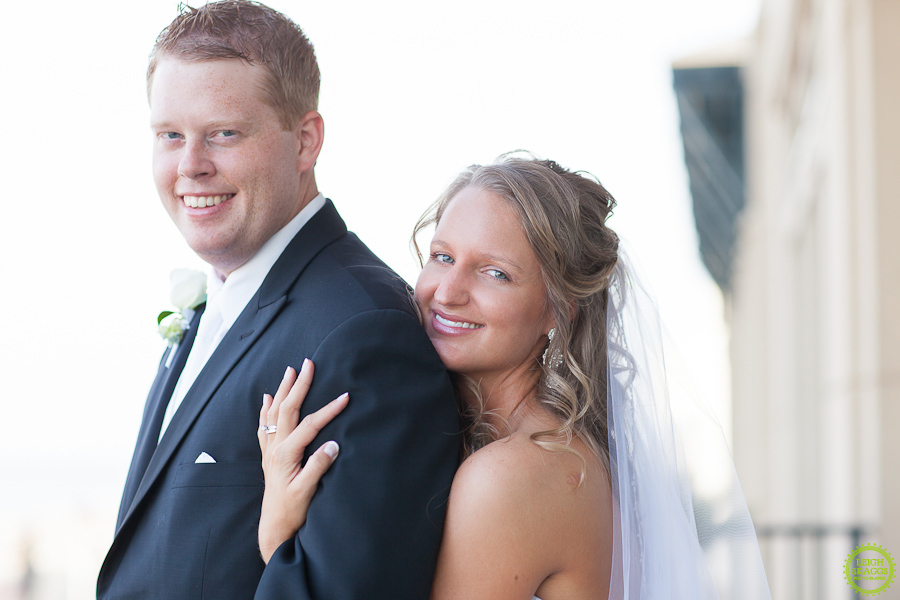 Are these two gorgeous or WHAT!!! Stay tuned tomorrow to see Part II of their special day. Or hop on over the Leigh Skaggs Photography to see all of their wedding photos, in the Client Viewing section.
Ceremony Venue:  Prince of Peace
Officiate:  Father Romeo D. Jazmin
Reception Venue:  Hilton Hotel Virginia Beach Oceanfront
Flowers:  Norfolk Wholesale Floral
Bride's Attire:  Bridal Mart
BridesMaids Attire:  David's Bridal
Groom's and Groomsmen Attire:  Men's Wearhouse
Limo Service:  Royal Coach Limo
DJ: Chris Phillips with DJ on the Side Entertainment
Special Thanks to Lisa DeMarco for being most Awesome!  I could not have done this one without you!!!