Holli and Chris were Married at the Community United Methodist Church, in Virginia Beach Virginia on June 16th, but it feels like they have known each other forever.  She had a crush on him when she was younger and he used to come over to hang out with her Brother…but nothing really ever came of it.  After she graduated college and moved back to the area, they reconnected on facebook…and that as they say, was that!  Happily ever after won't be quite long enough for these two.  They are truly adorable together.  I noticed this the first time I met them.   Then when we shot their engagement session, I knew they were meant for each other.  Thanks Holli and Chris for choosing Jay and I to share in such a special day.  We had a great time and wish you both the very best!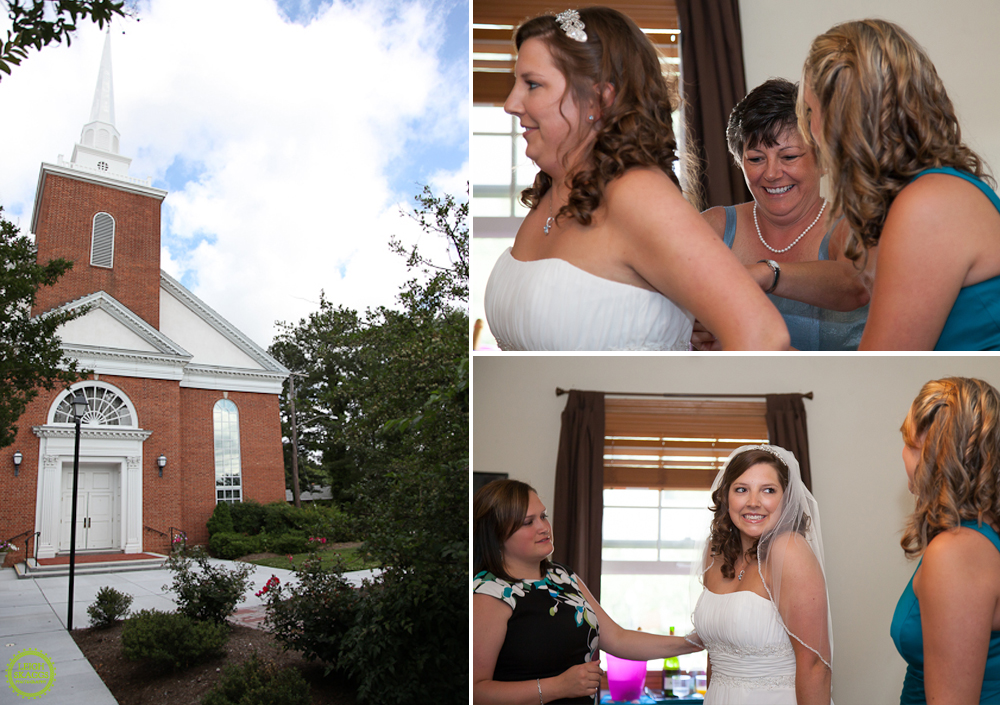 Because Holli and Chris opted for the First Look we had lots of time to get great photos of both them and the Bridal Party. If you are unfamiliar with a First Look, it is when a Bride and Groom decide to see each other before the wedding. This gives them some time that is just for the two of them. Honestly, I LOVE the First Look. But more about that later…Here are some of the beautiful photos of Holli and Chris' reaction to seeing each other for the first time that day.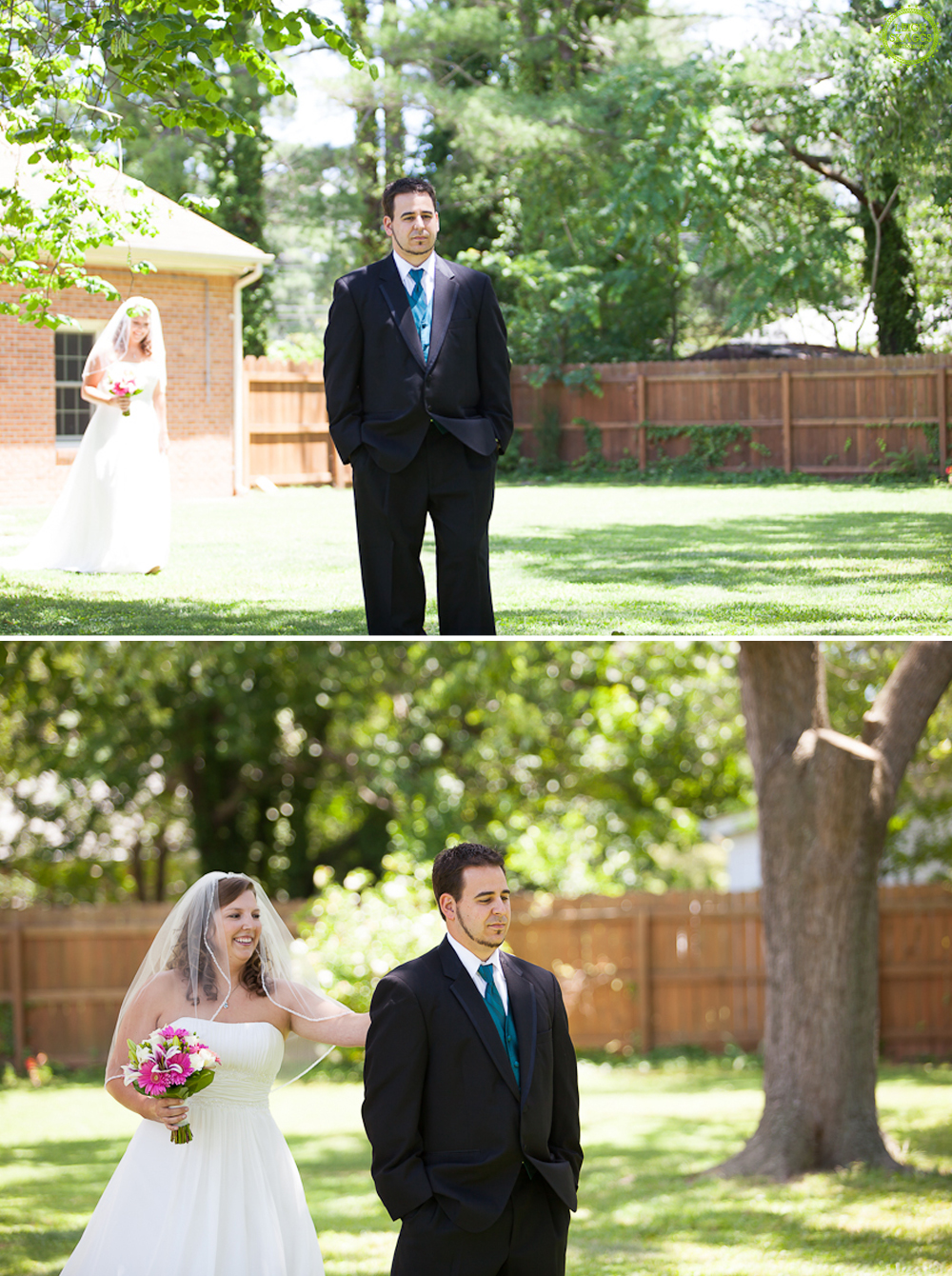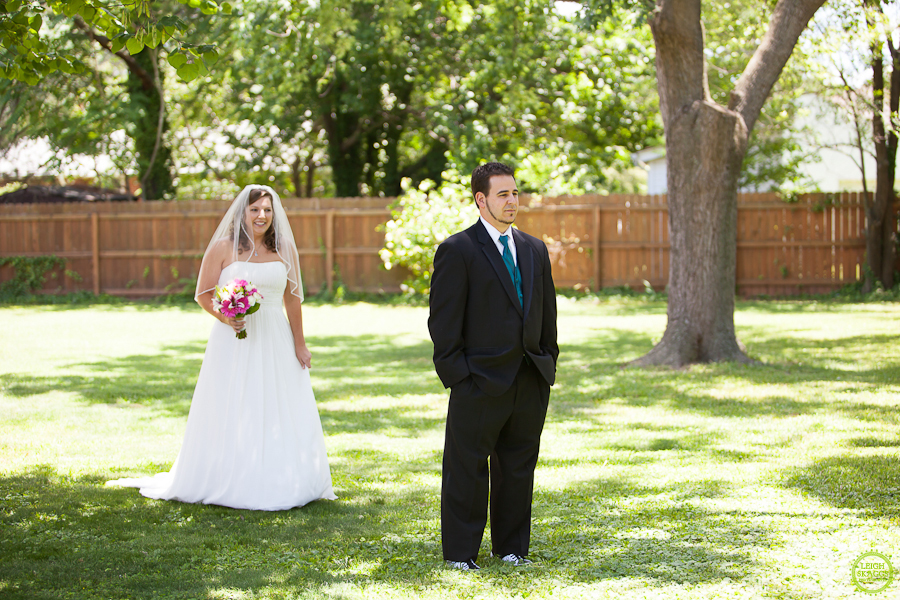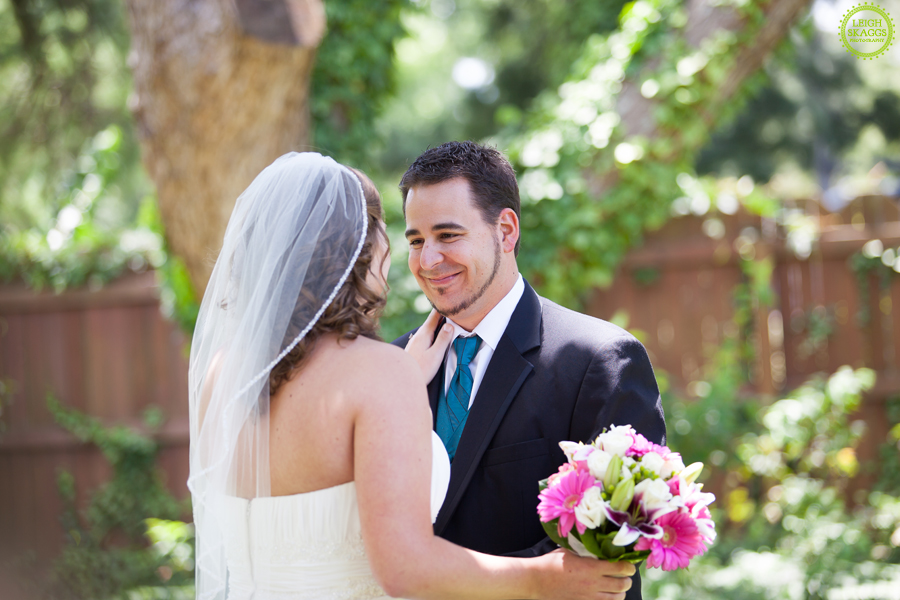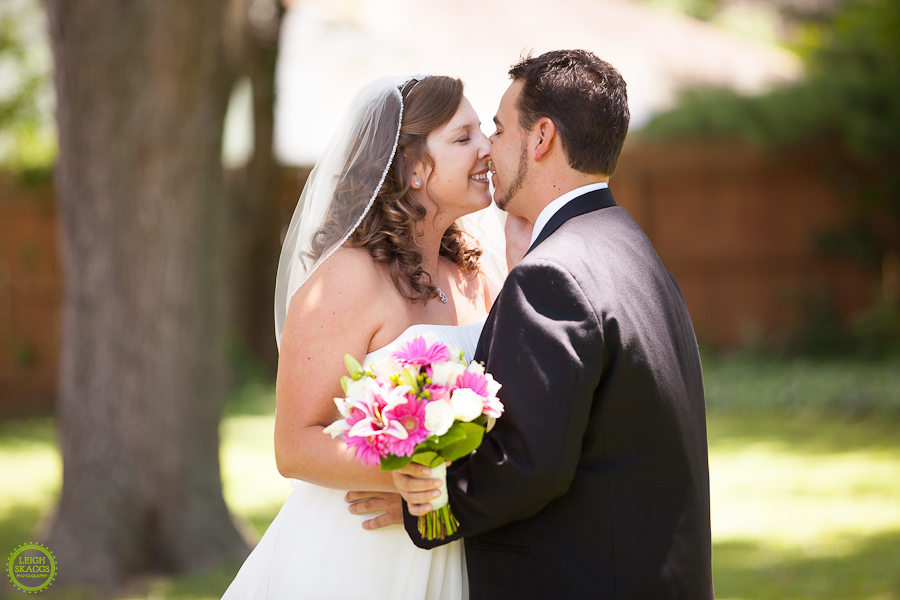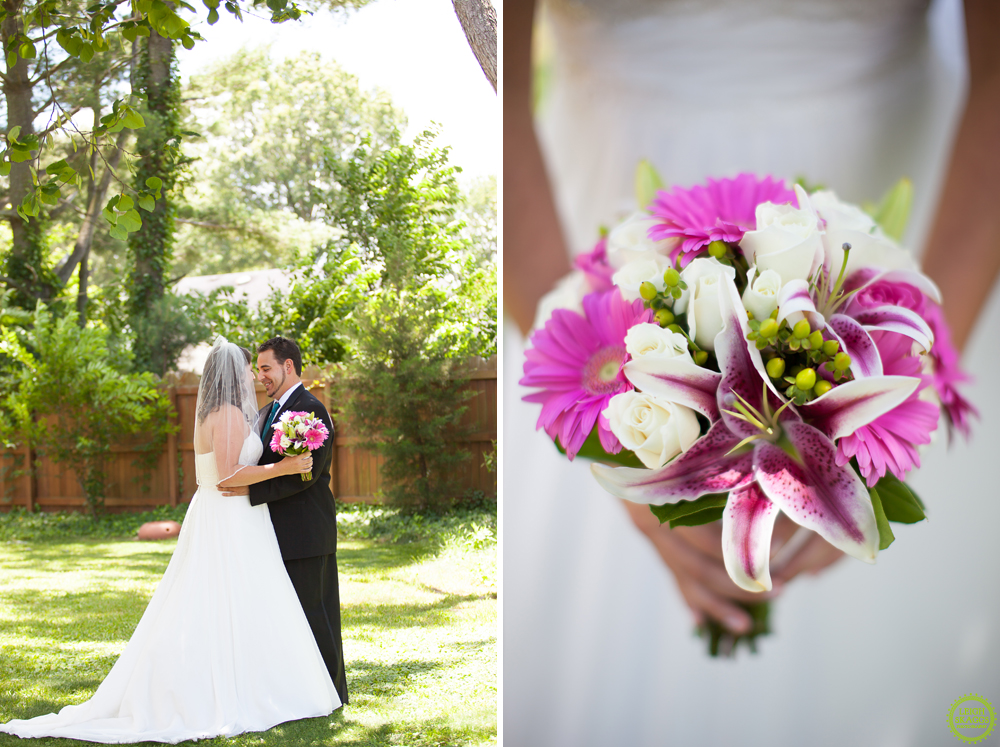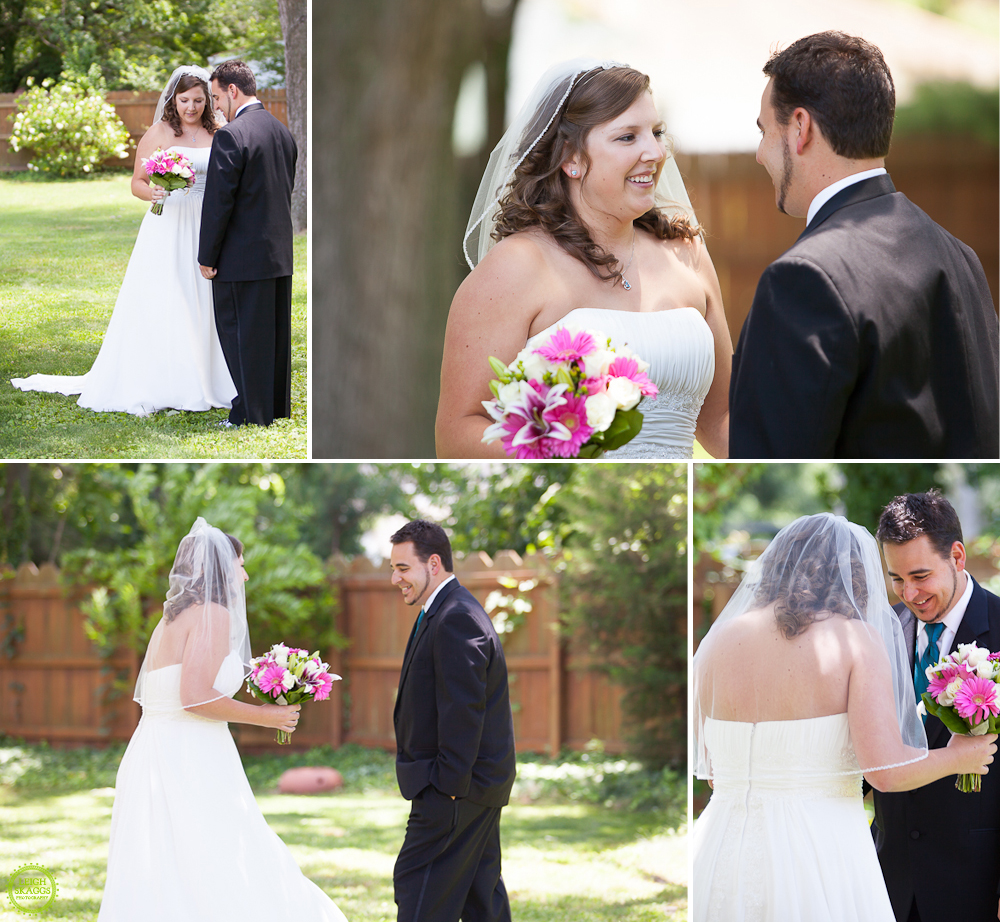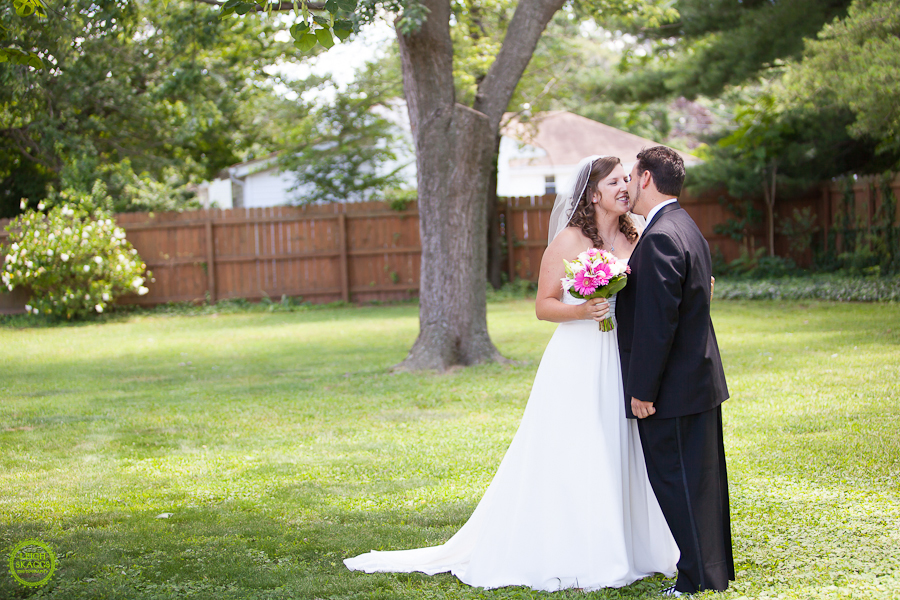 Then we got all the Bridal party photos done.  What a playful and fun group, even despite one of the Bridesmaids having a broken leg!  But I guess I need to remind the GroomsMen to turn off all Cell phones while we are shooting from now on.  😉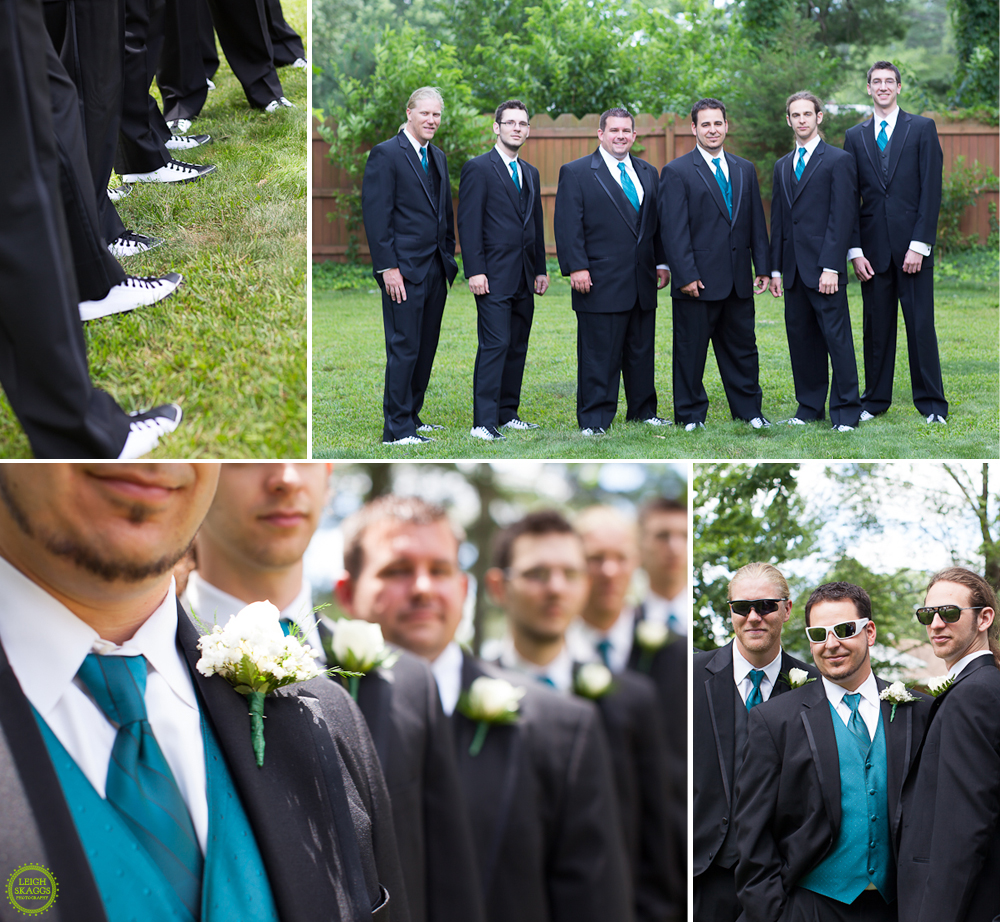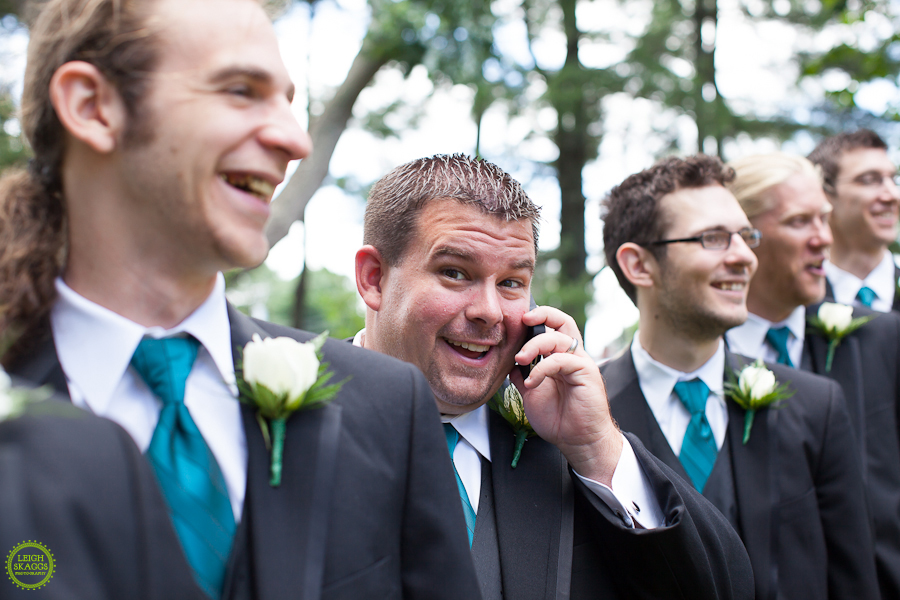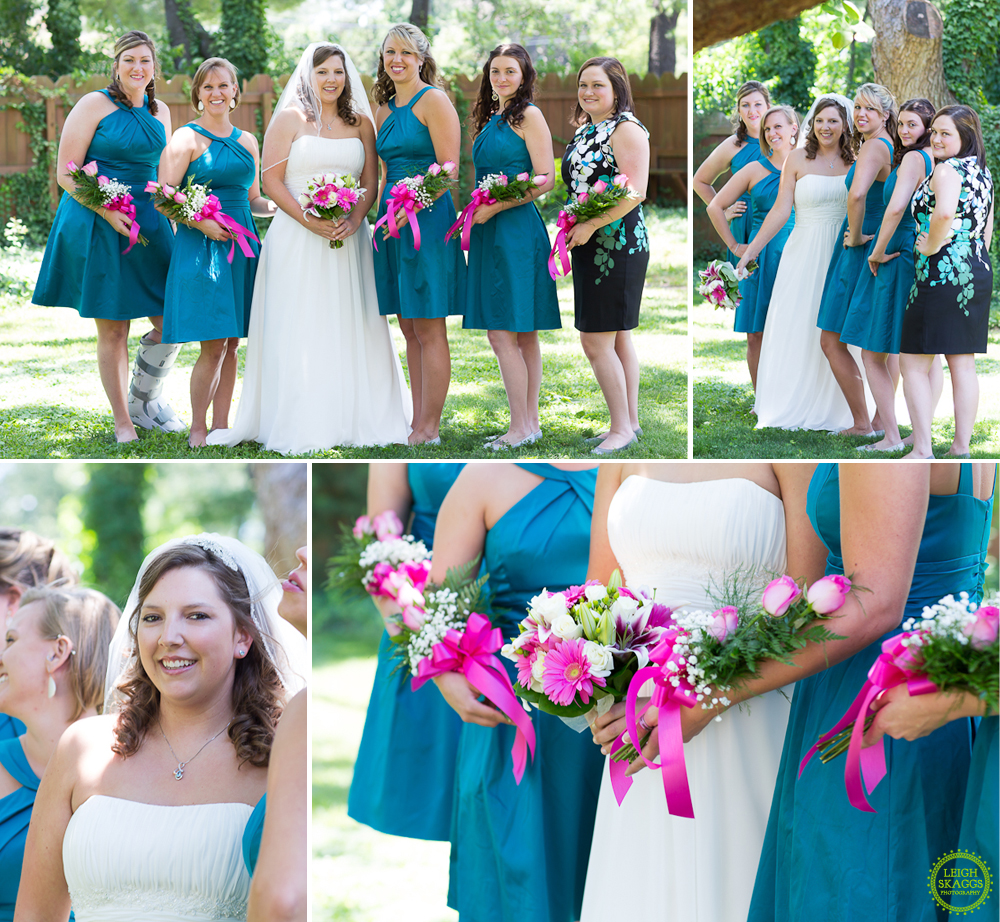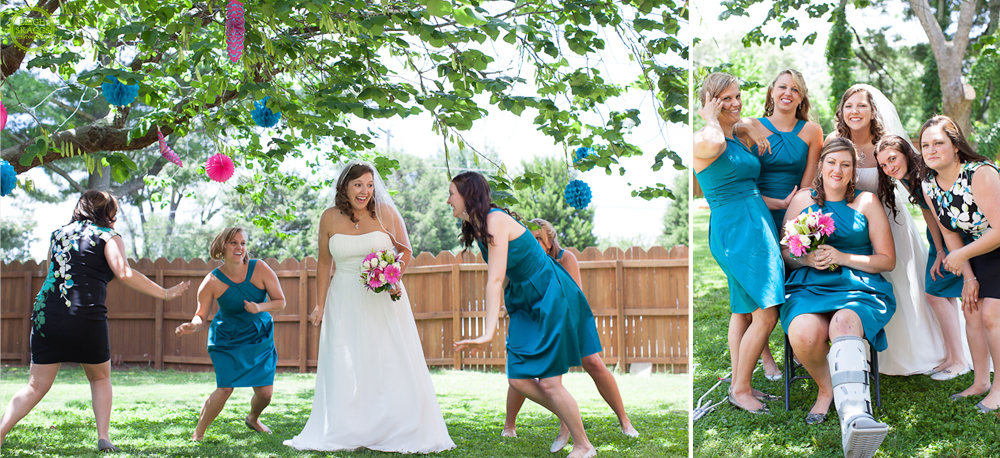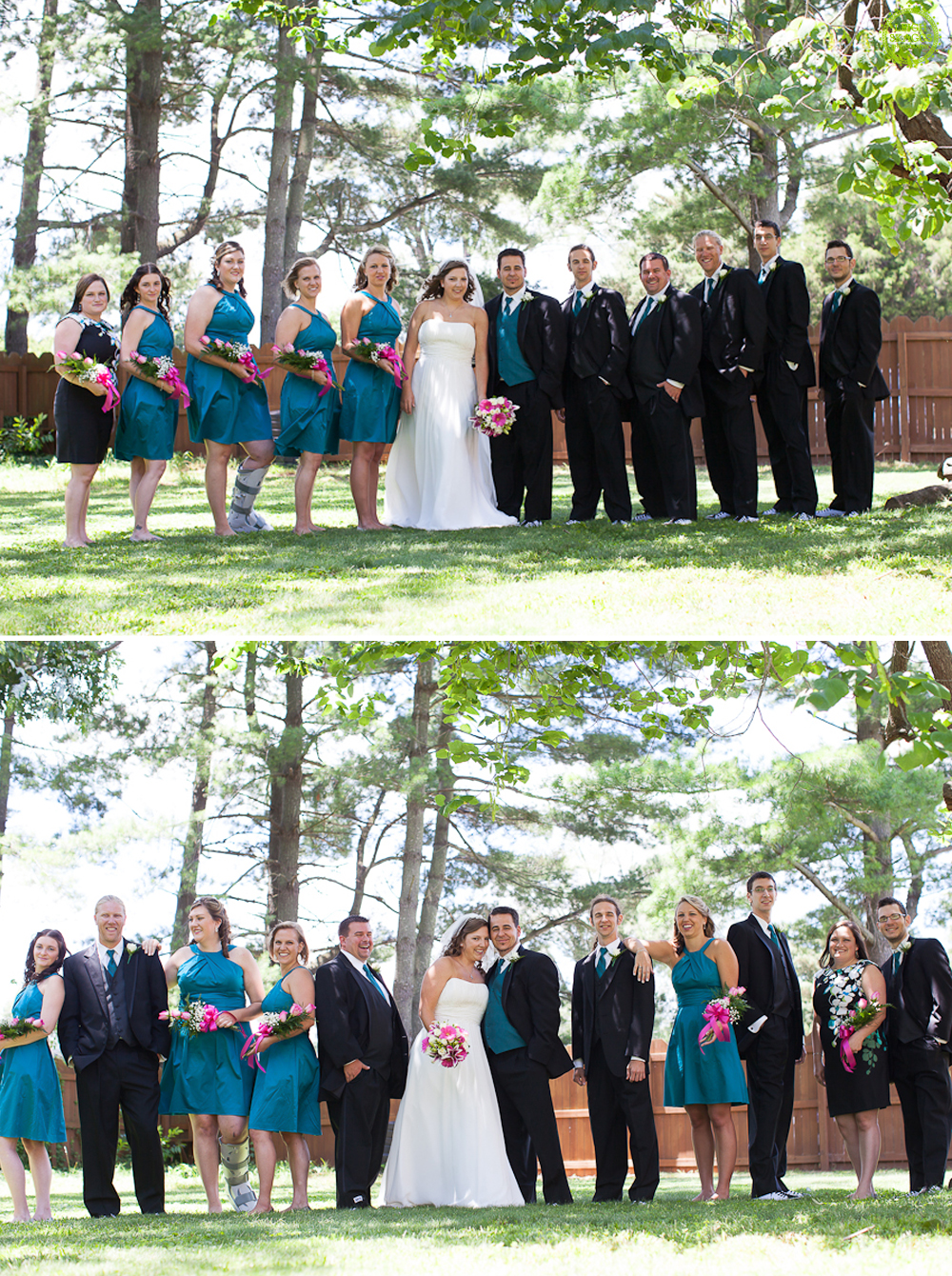 Then it was time for the Ceremony.  One of Holli and Chris' Bridemaids is the Pastor at their Church so she pulled double duty.  She performed a beautiful Ceremony.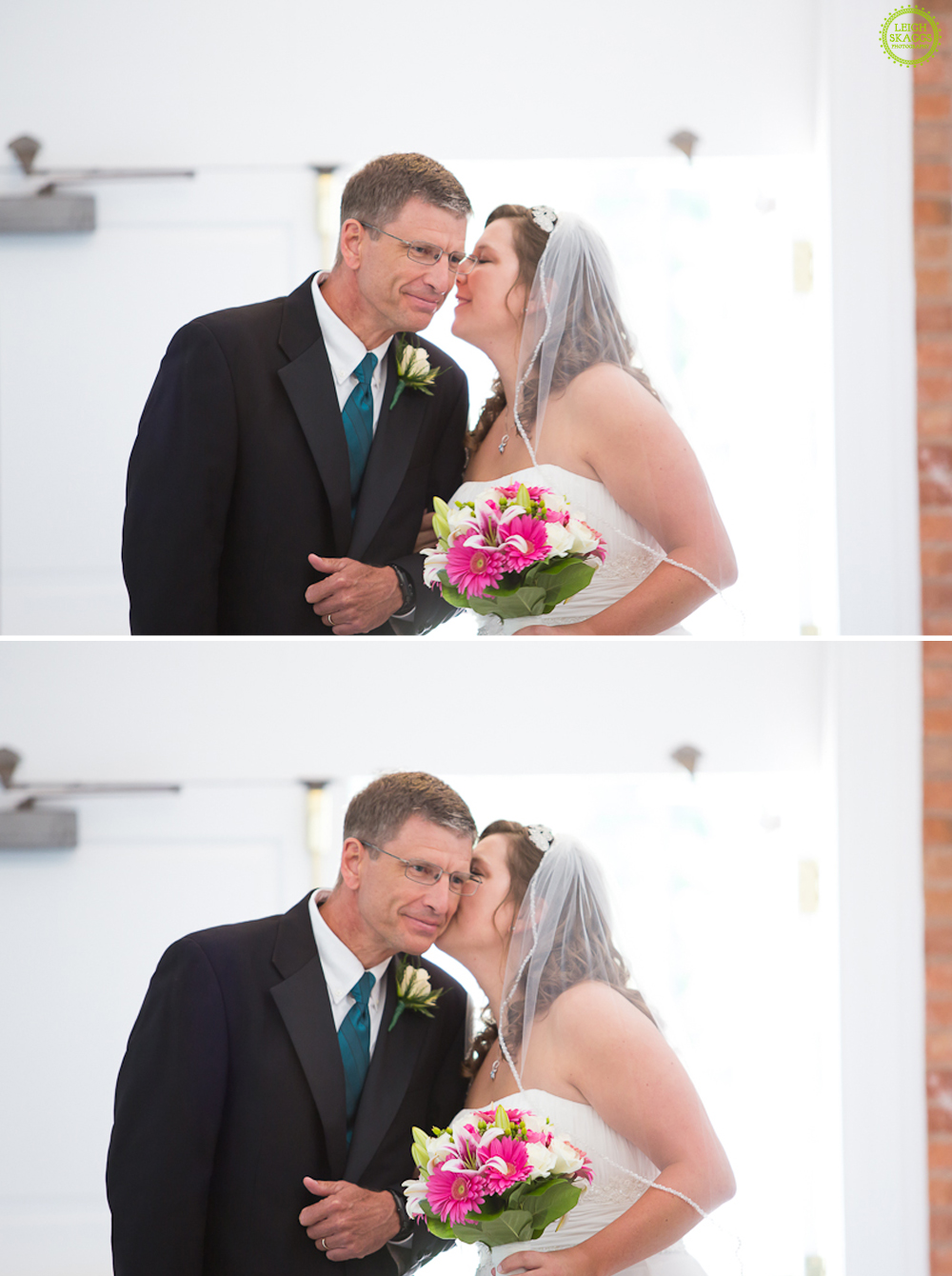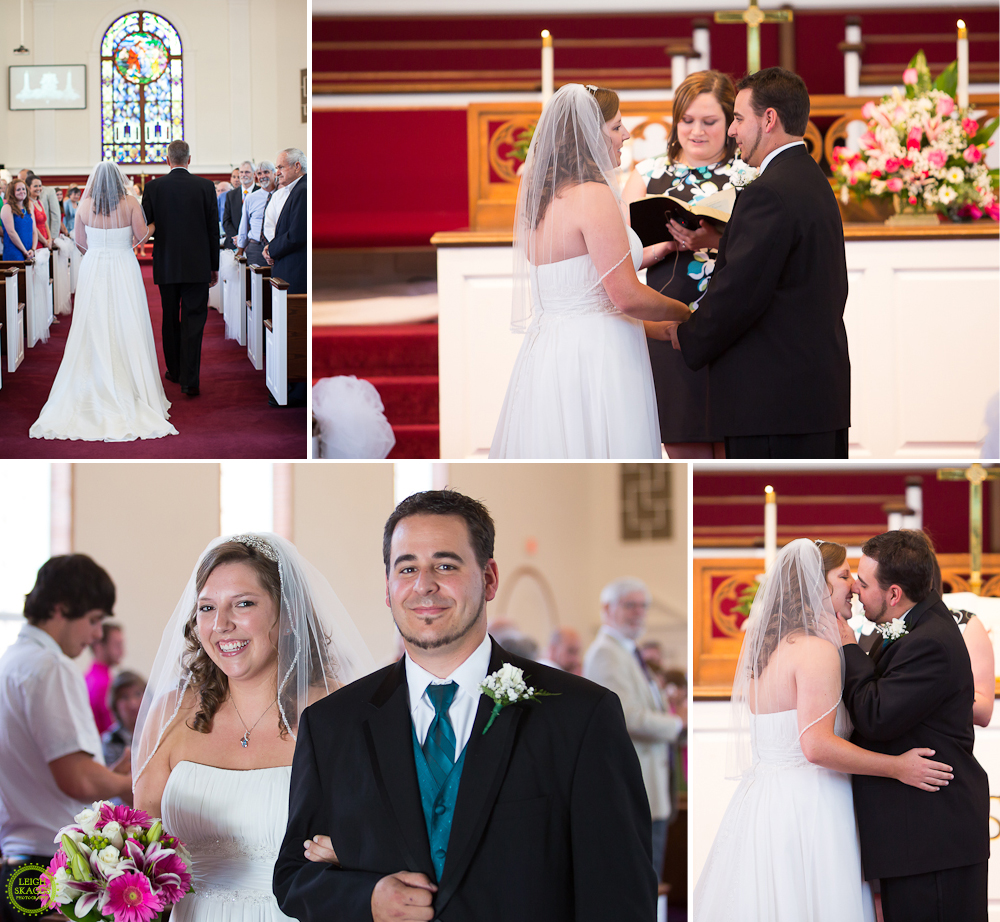 Then because we did a first look, we had some time for more pictures of Holli and Chris, I am telling you Ladies…if you Love photos, the First look is the way to maximize the amount of photographs on your day!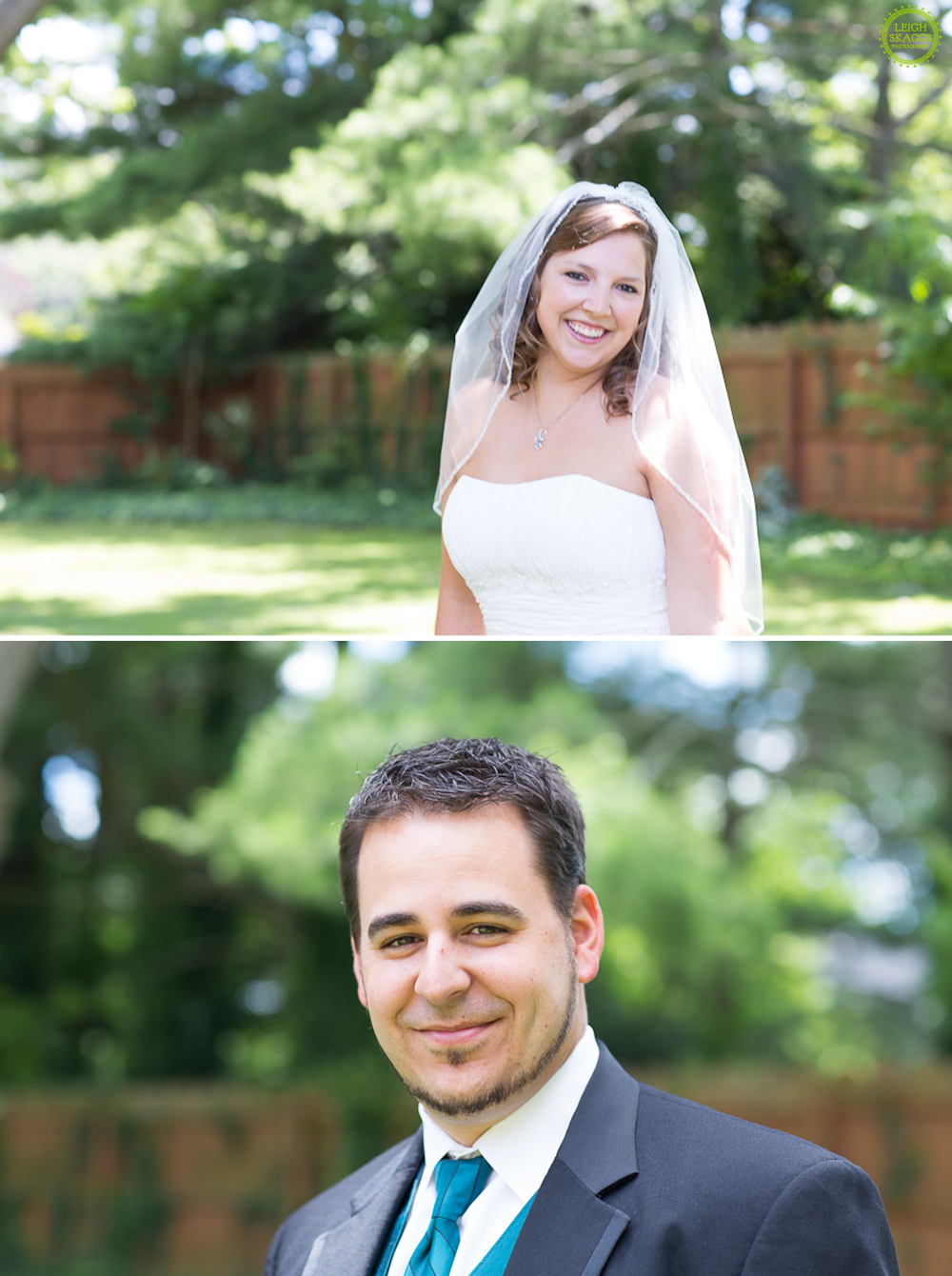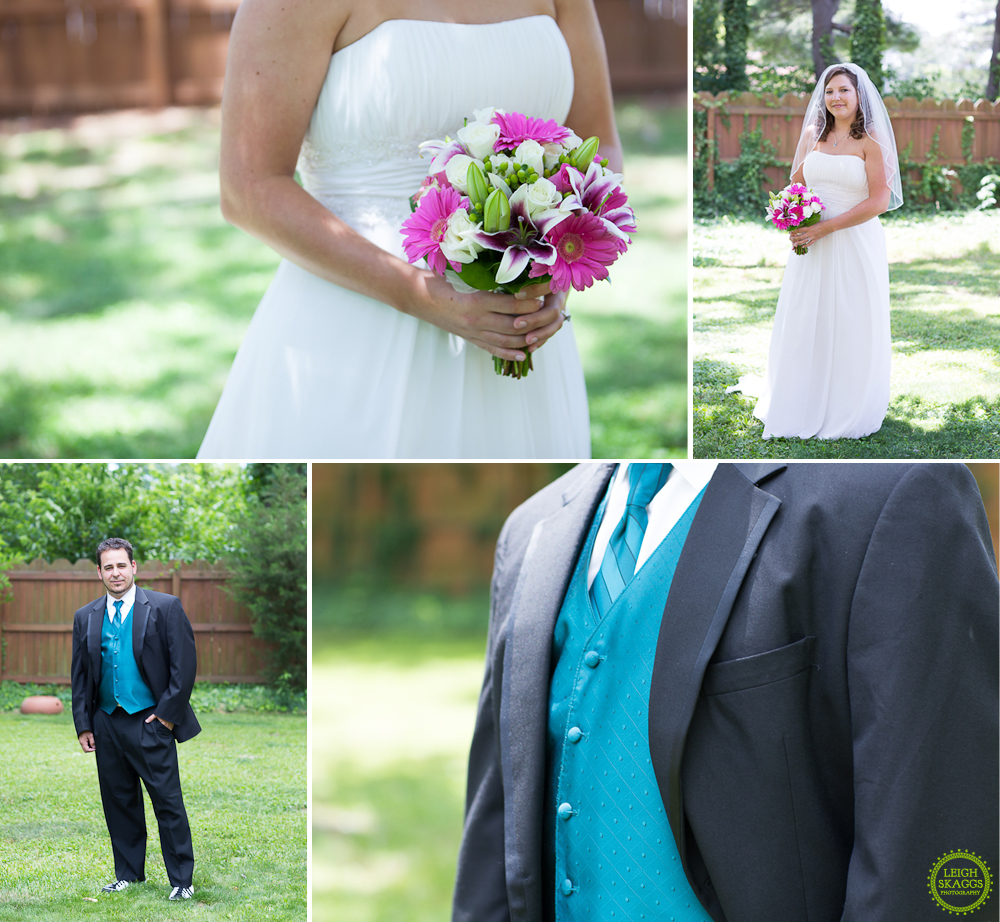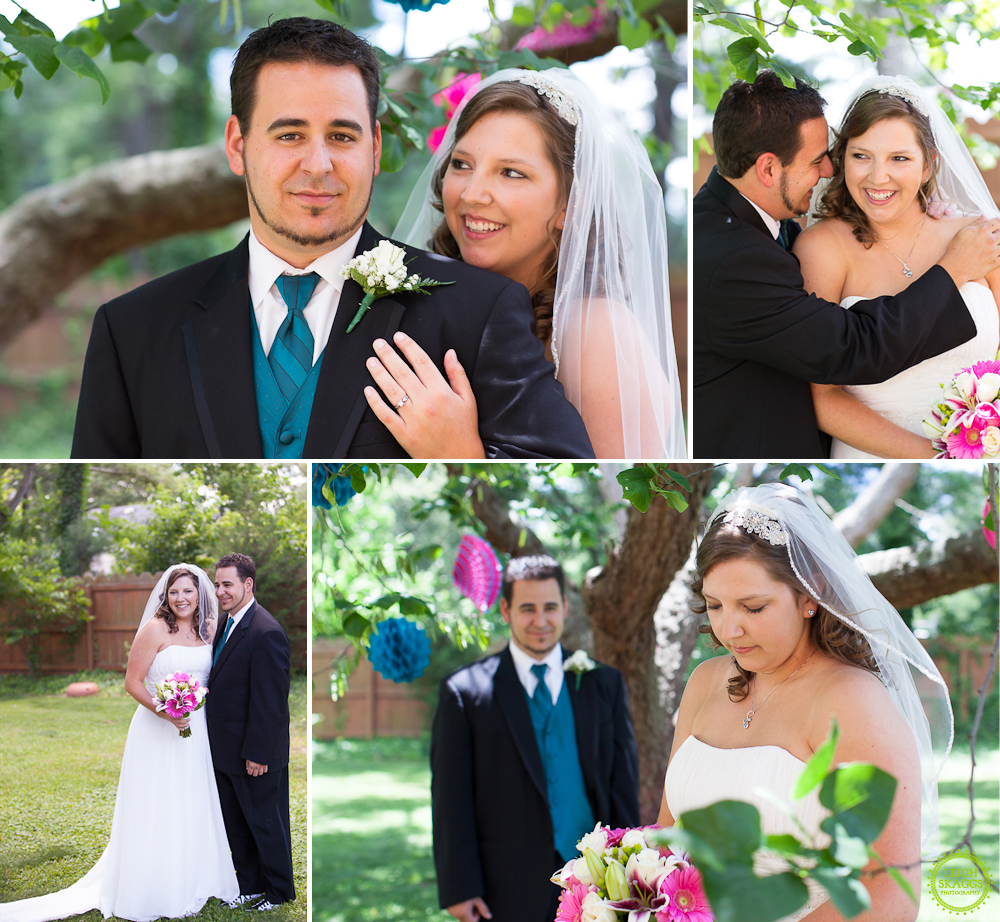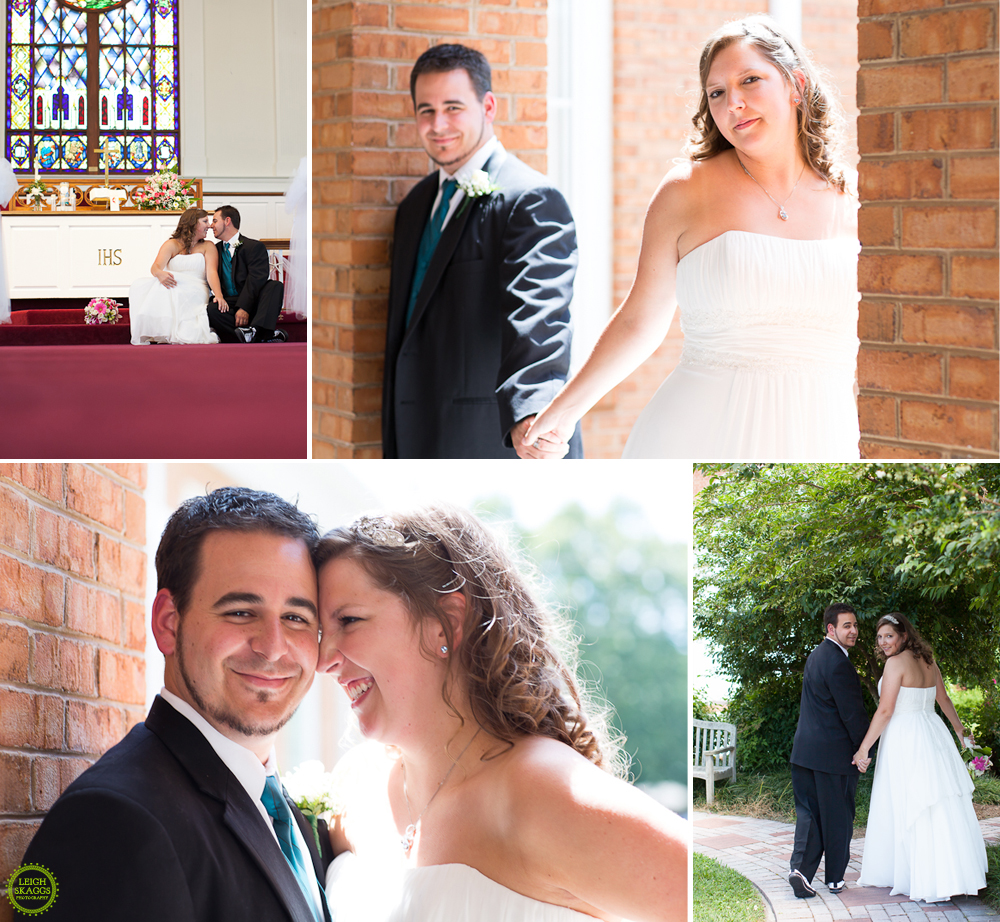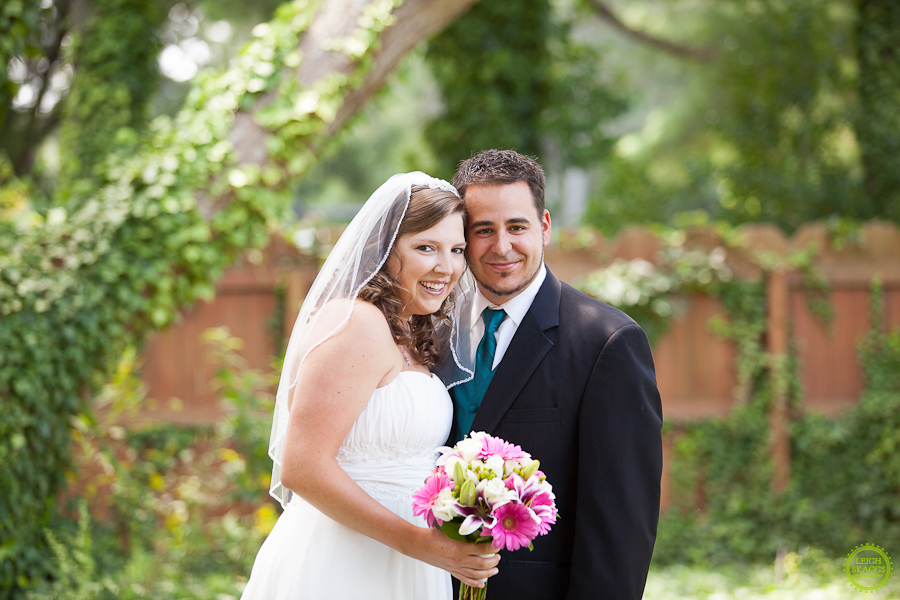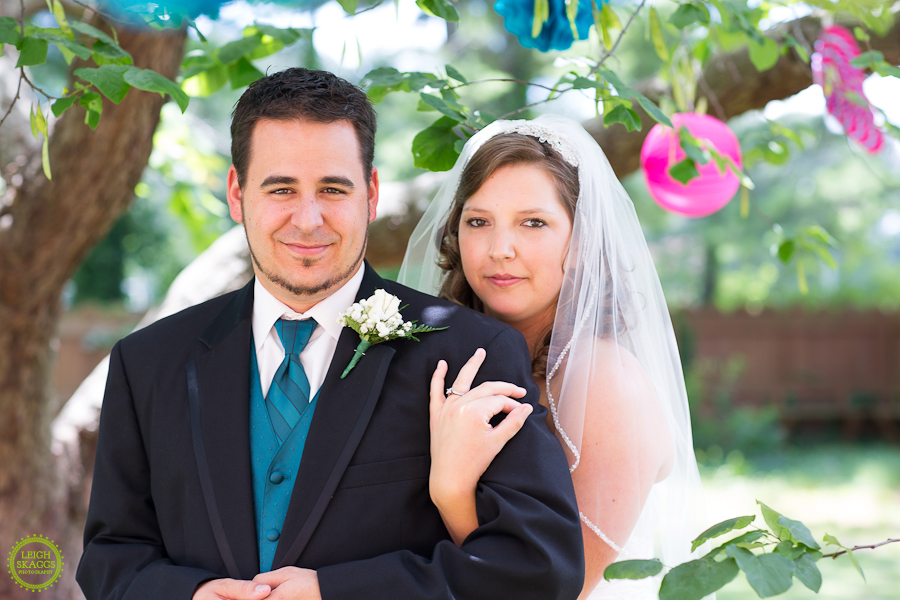 Thanks again to Holli and Chris for allowing Jay and I to be a part of your special day. To see more of Holli and Chris' wedding photos please visit the Client viewing section of my website at Leigh Skaggs Photography
Venue:  Community United Methodist Church
Officiate:  Christa Mercer
Flowers:  Kempsville Florist and Gift Shop
Bride's and BridesMaids Attire:  David's Bridal
Hair:  Linda Martin
Groom's and GroomsMen Attire:  Men's WearHouse
Caterer:  Catering Concepts
Cake:  Kathy Odom
Linens:  Classy Covers
DJ:  Hey DJ