Ashley & Blake are two of the nicest people I have ever had the pleasure of meeting.  Ashley is a nurse in Richmond Virginia and Blake is a Firefighter there too, but they have a love of all things Nautical and decided to have their destination wedding at the Water Table in Virginia Beach, Virginia.  They met in the ER where Ashley works and quickly formed a bond over their mutual love of helping people.  He proposed to her, about a year later, while the two of them were on mini-vacation.  And of course she said YES!!  I met Ashley and Blake 2 days before their wedding and immediately knew it was fate that brought us all together, (fate and one of my favorite Couples from 2013, Kelly & Craig).  I could not have been happier to watch these two tie the knot.  They are just perfect for one another….and did I mention the NICEST people EVER!!  I LOVED their Coral & Navy nautical inspired wedding.  It was perfectly put together with tons of great details, including a signature drink and a sparkler and boat send-off.  Congratulations again to you both.  It was an honor to document your beautiful wedding day!
Ashley & Blake got ready at Blake's Aunt and Uncles gorgeous house in Chick's Beach Virginia!  They were such gracious hosts…and we appreciated them so much!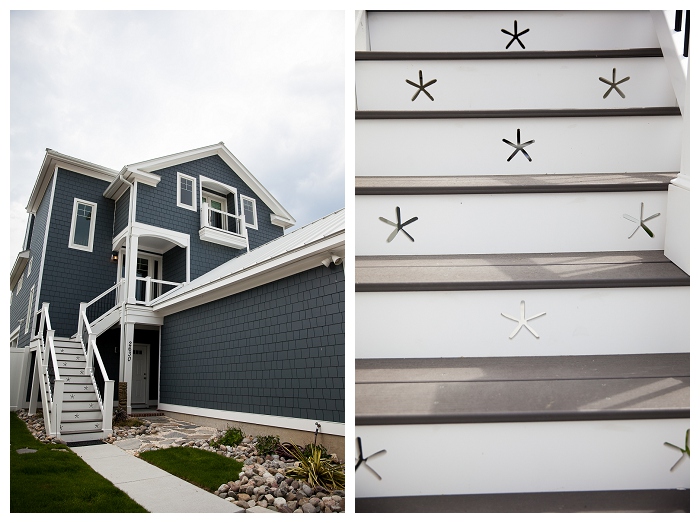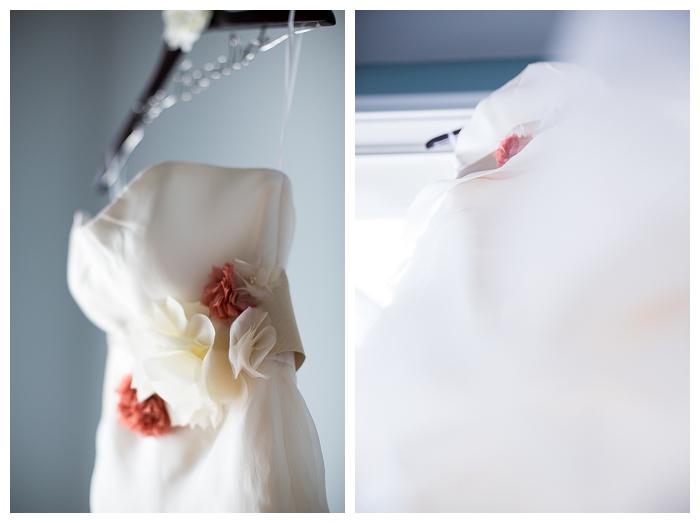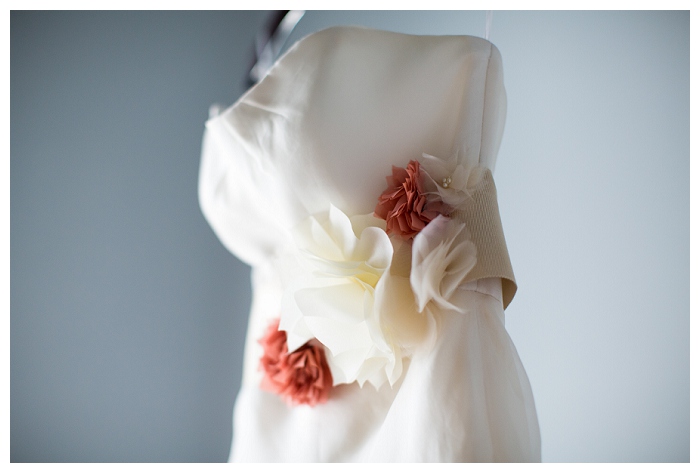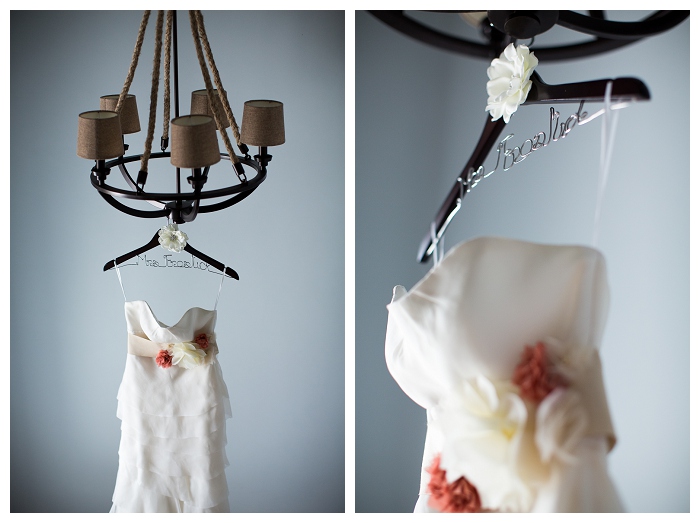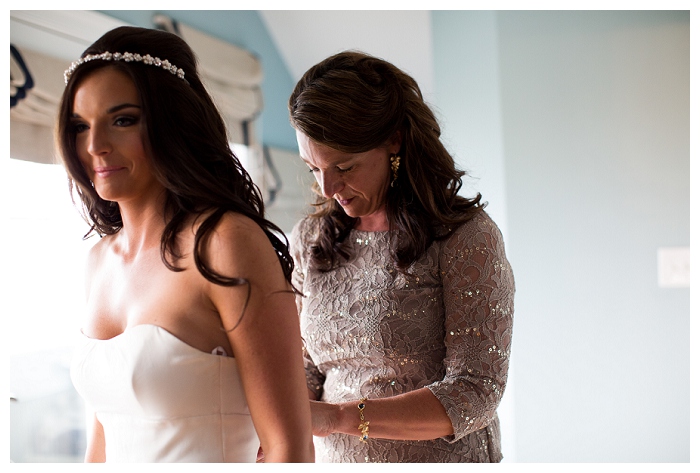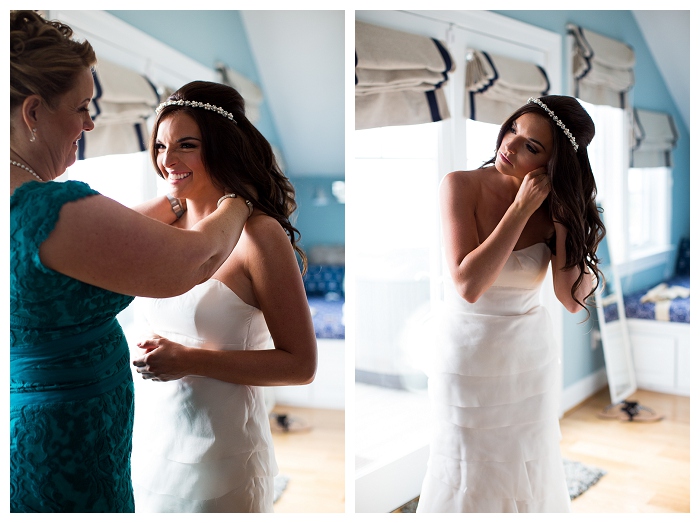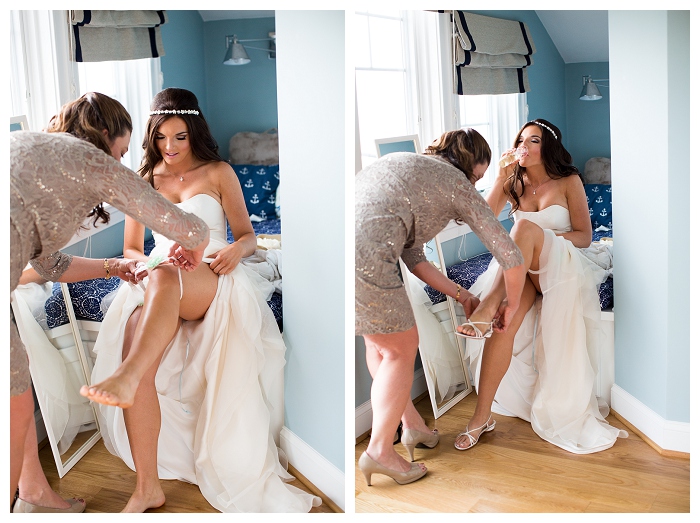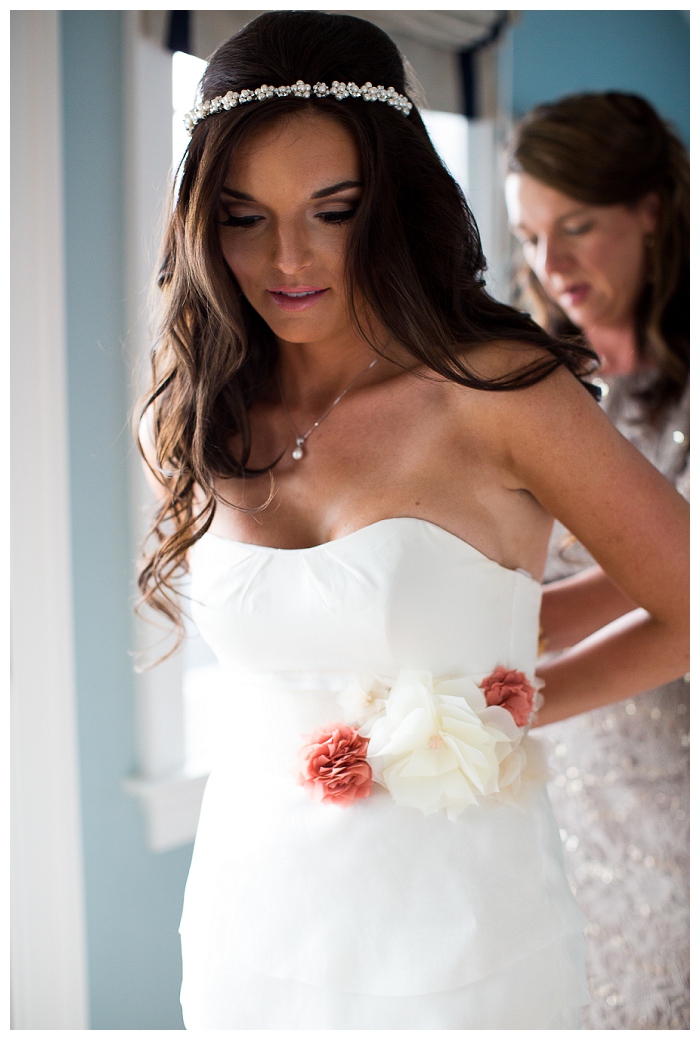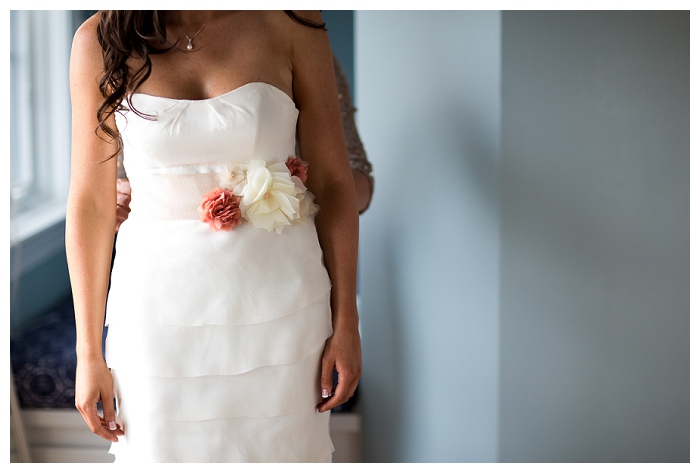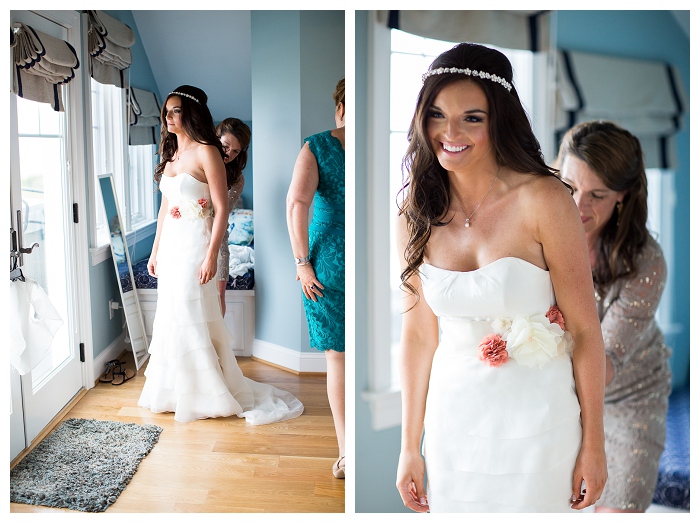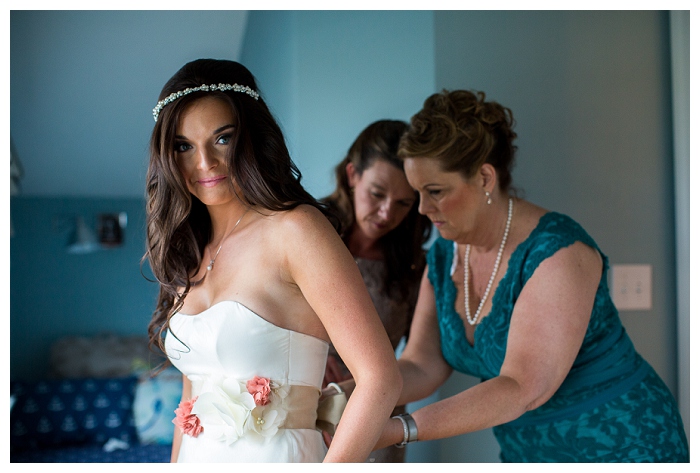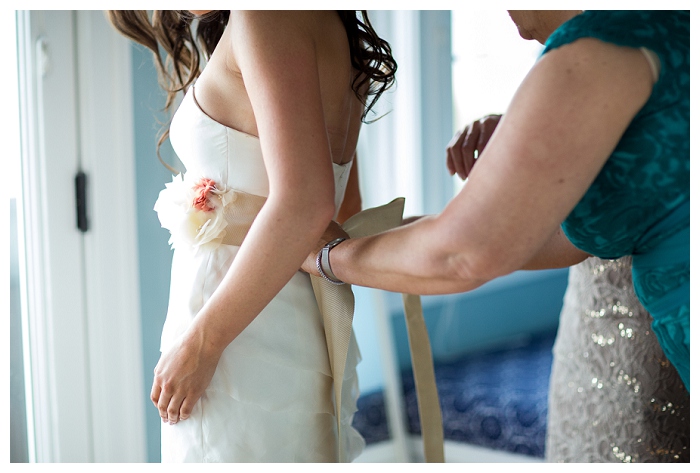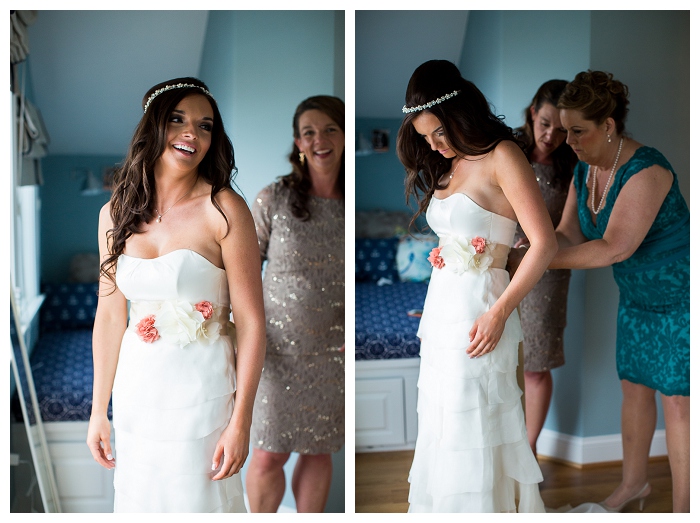 Oh did I forget to mention how GORGEOUS Ashley is?!!!?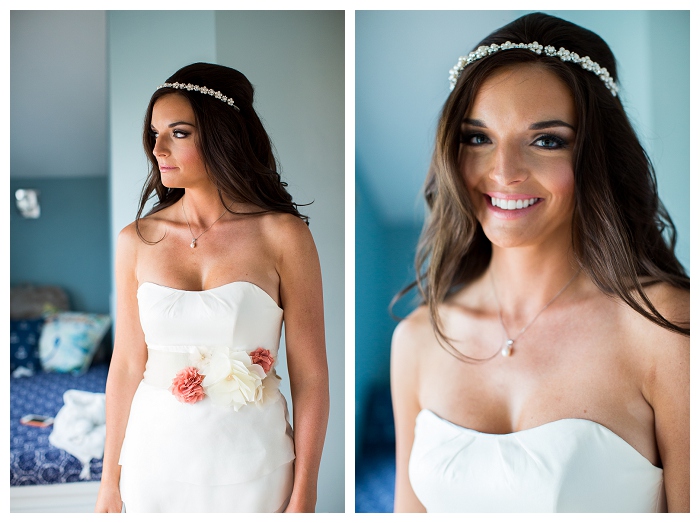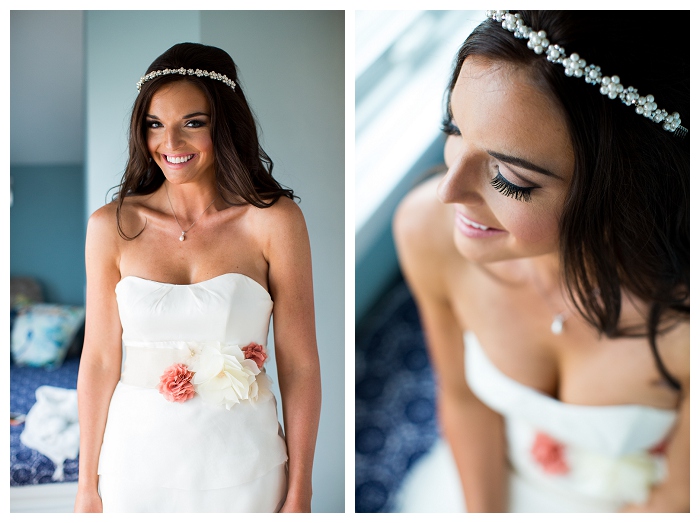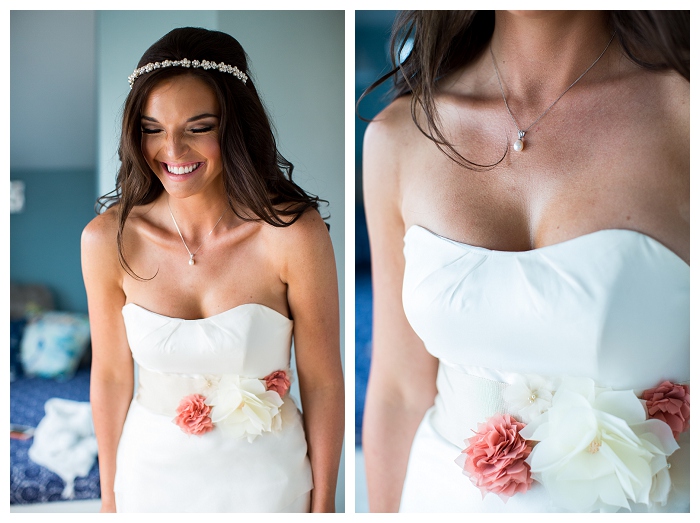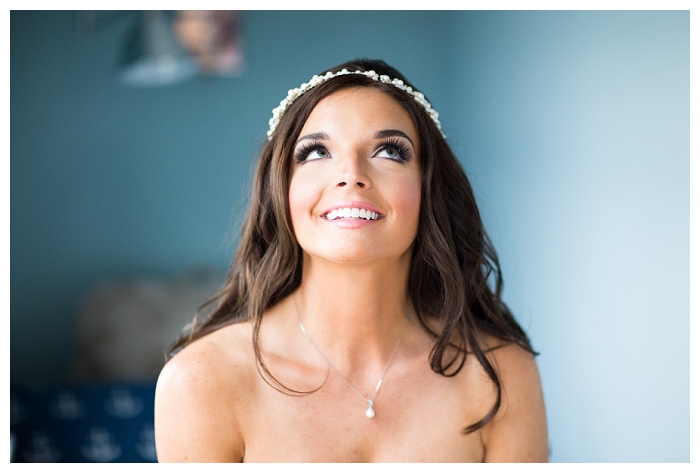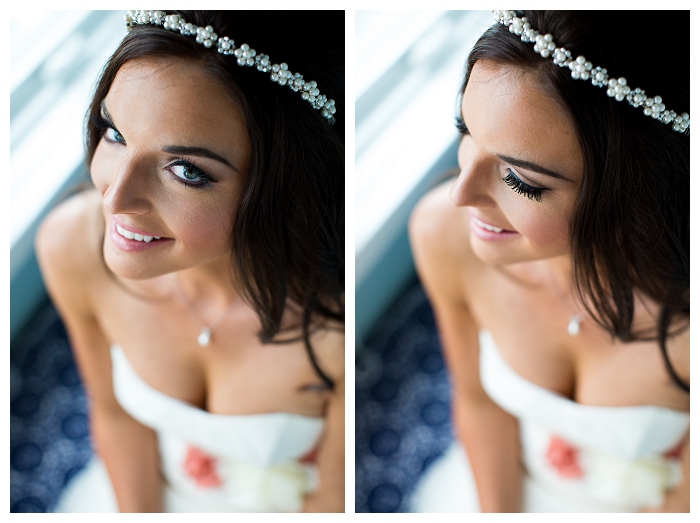 I LOVE Bowties!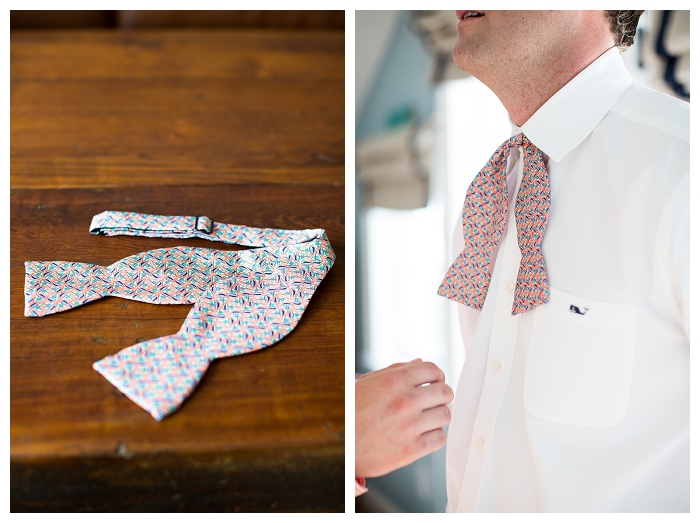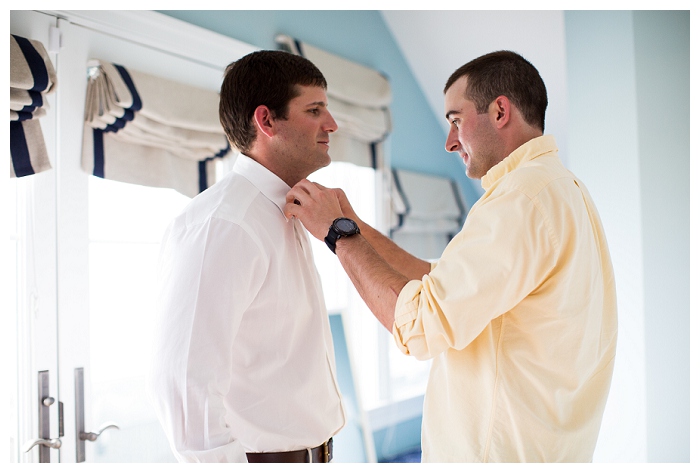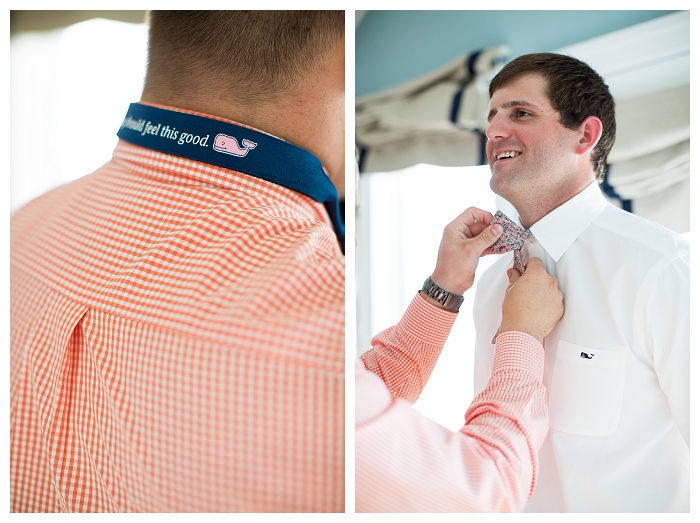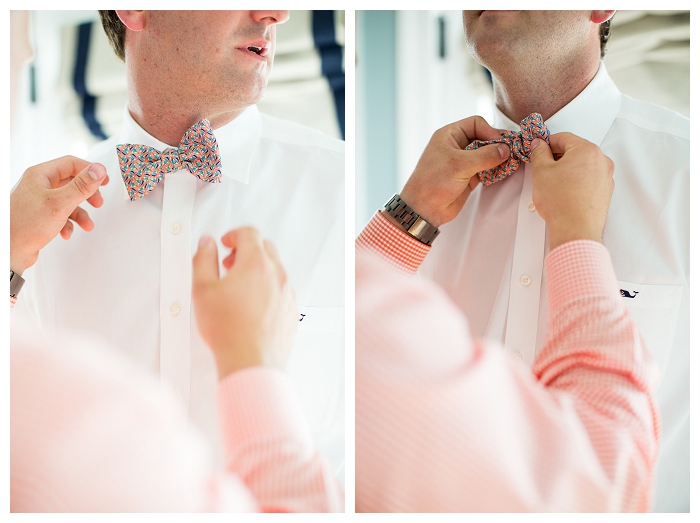 Blake ain't too bad himself!  🙂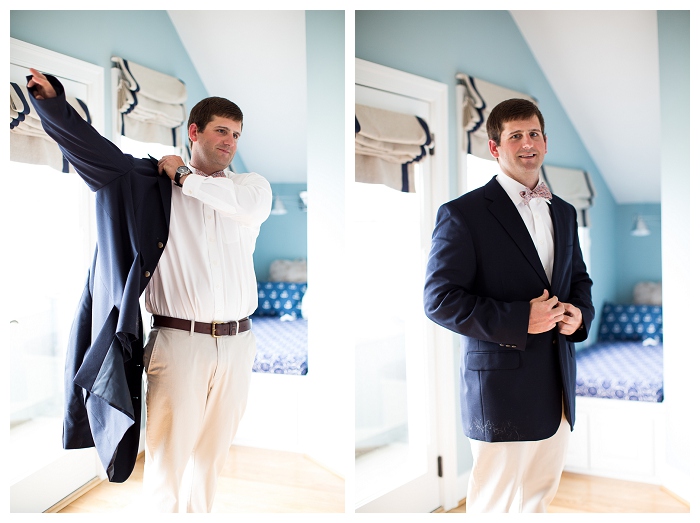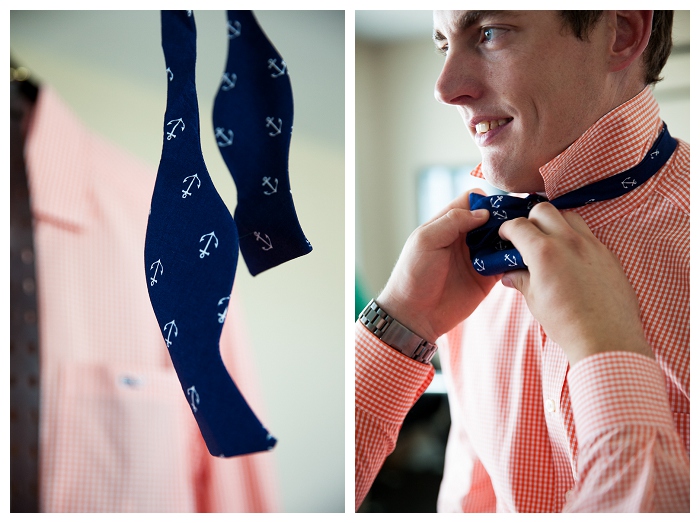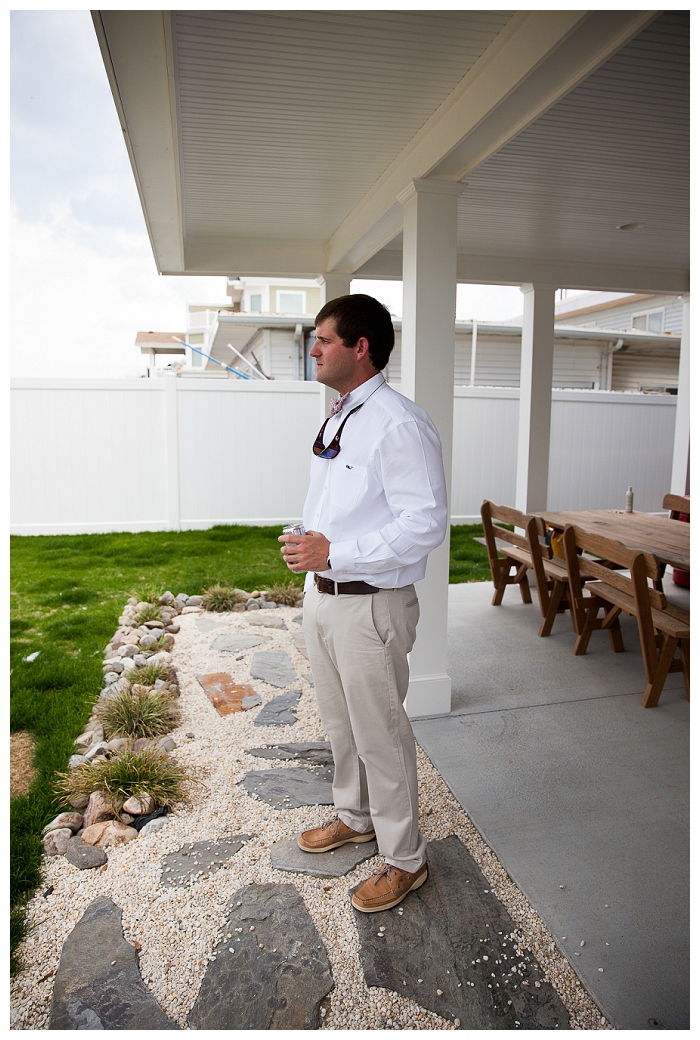 The First Look is one of my FAVORITE new traditions and gives the Bride and Groom a quiet moment together PLUS so many more photos on their special day!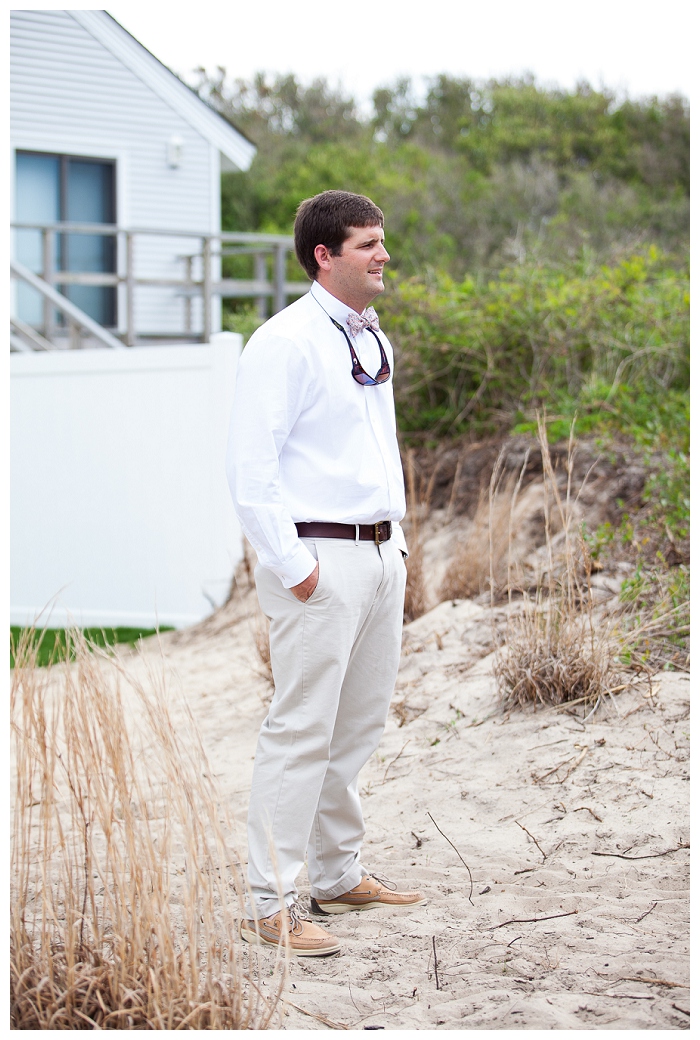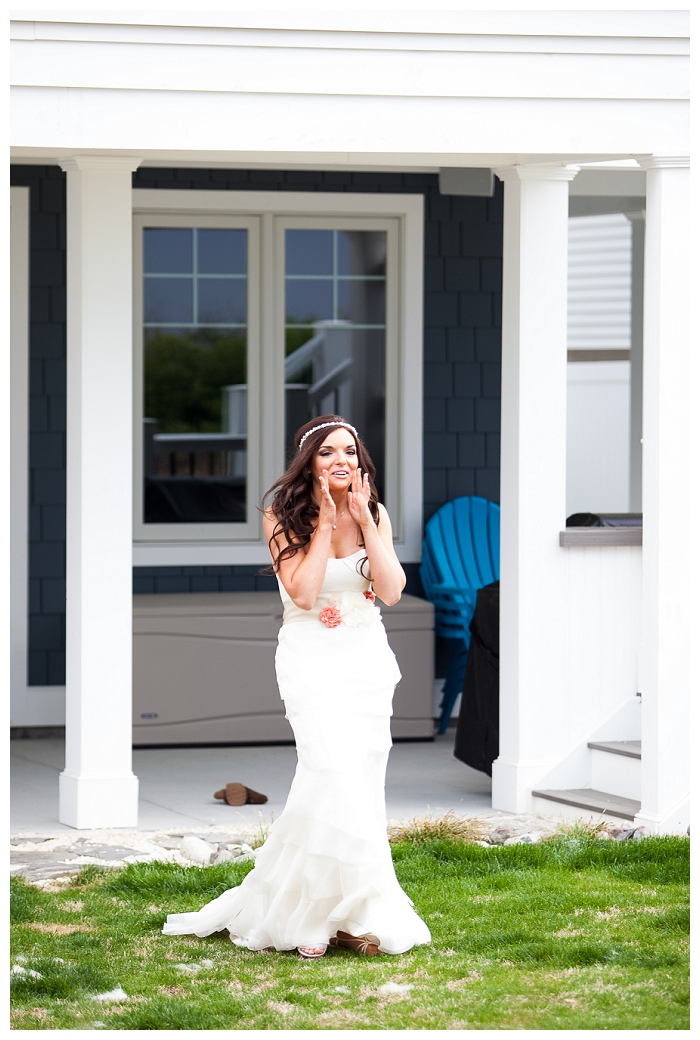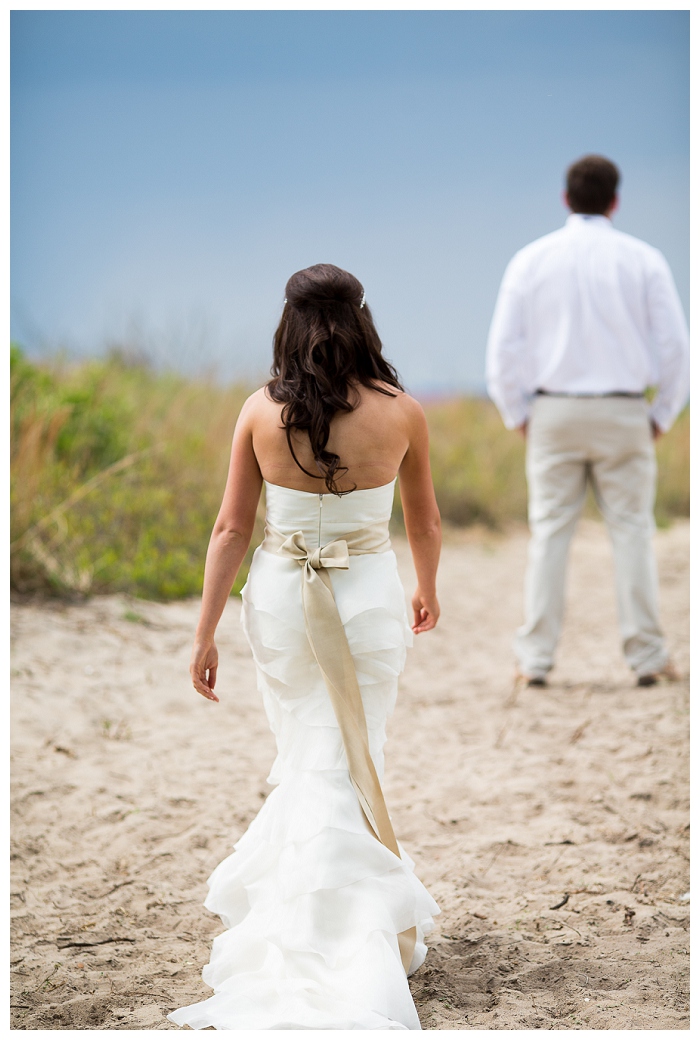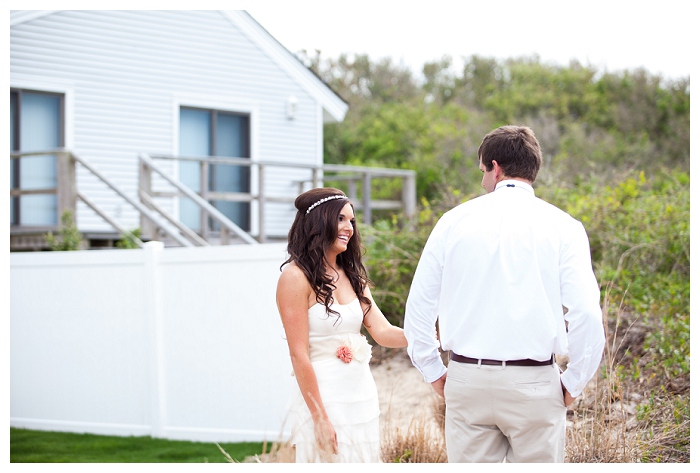 LOVE!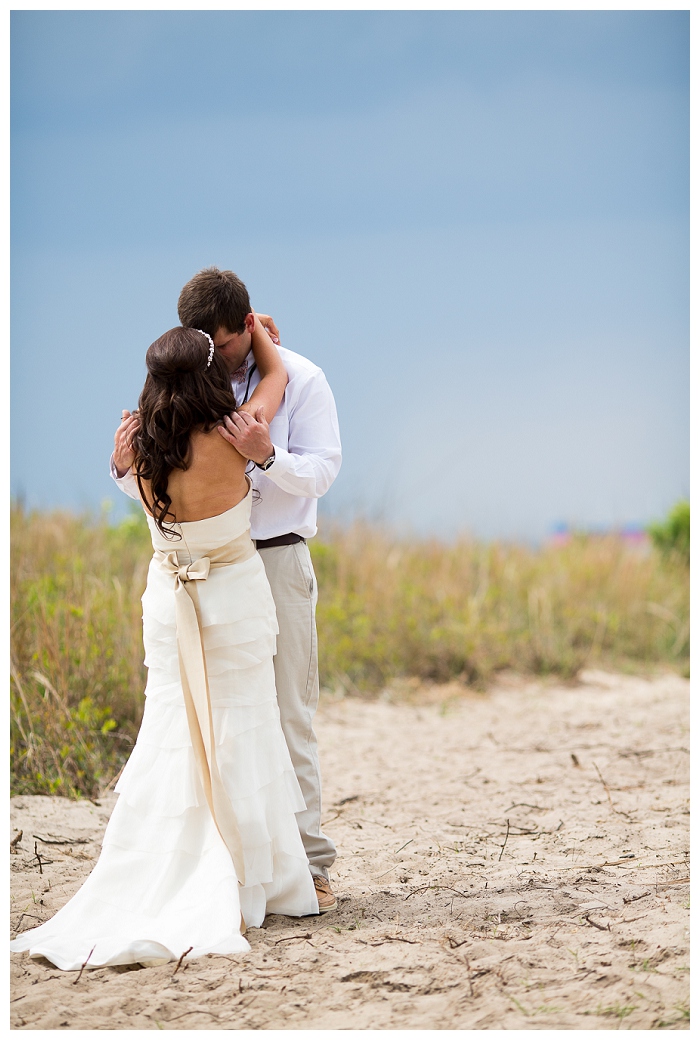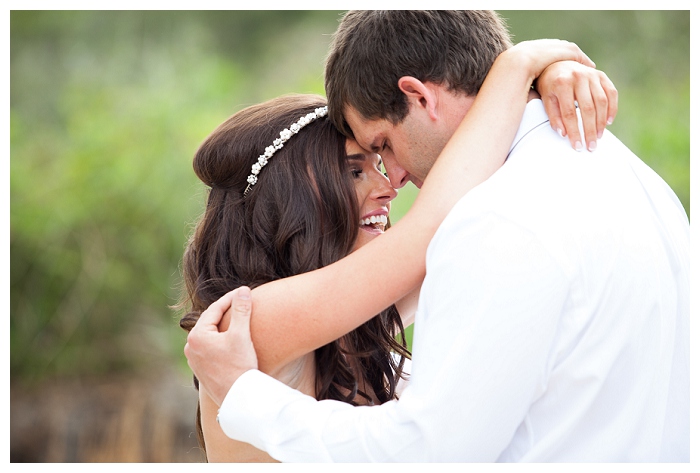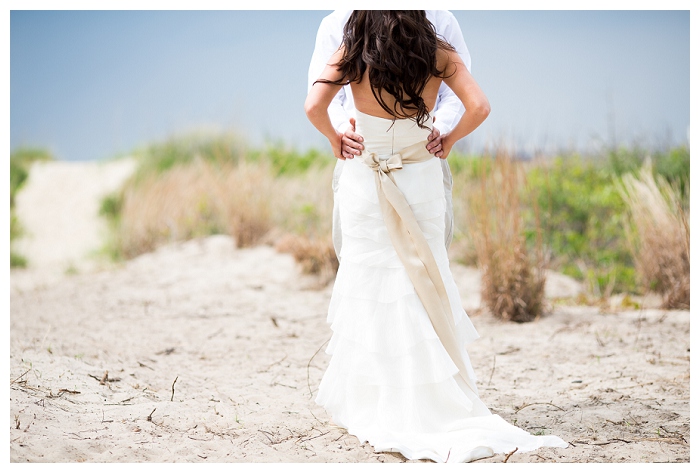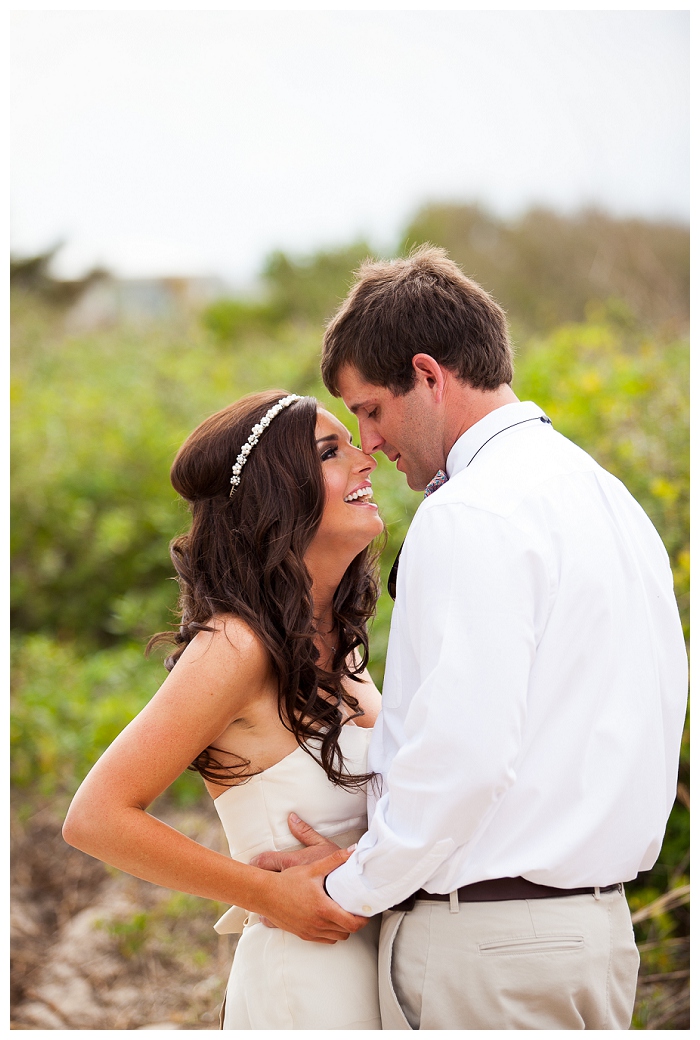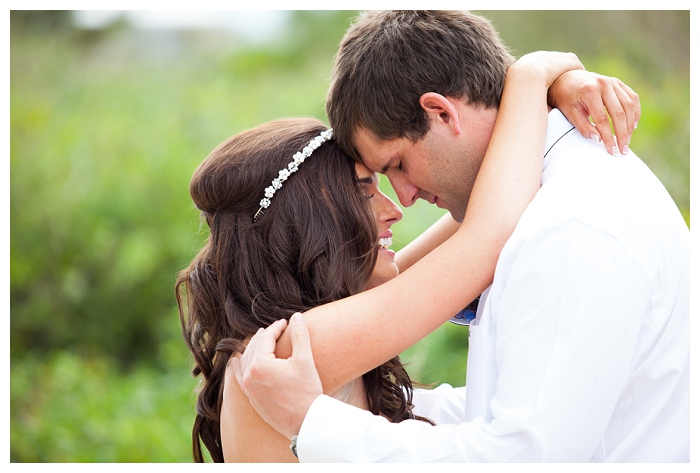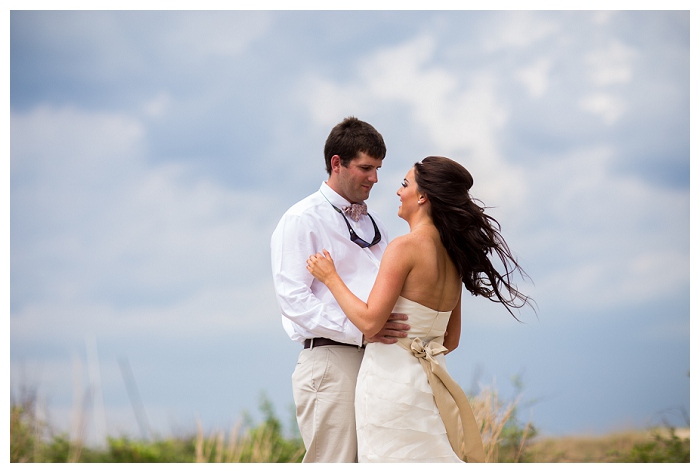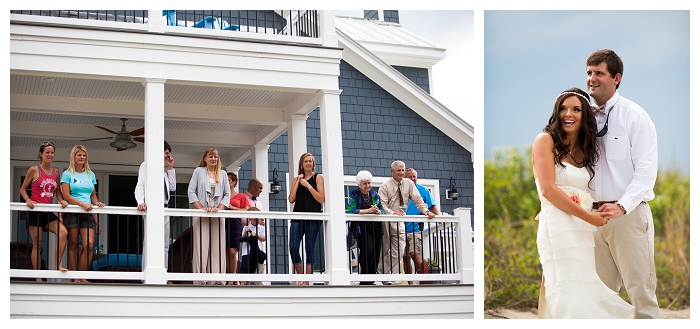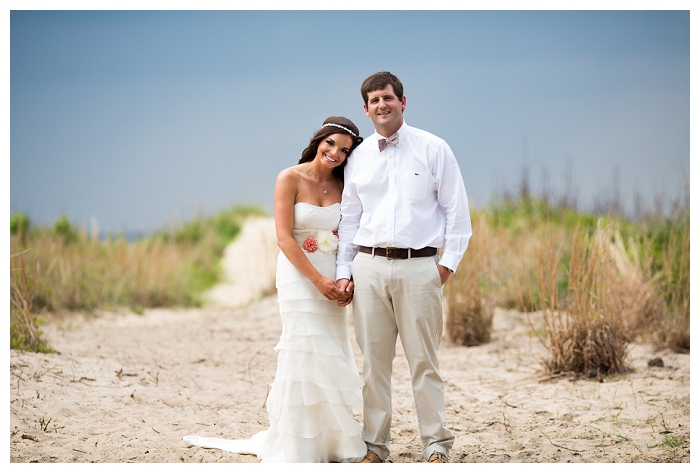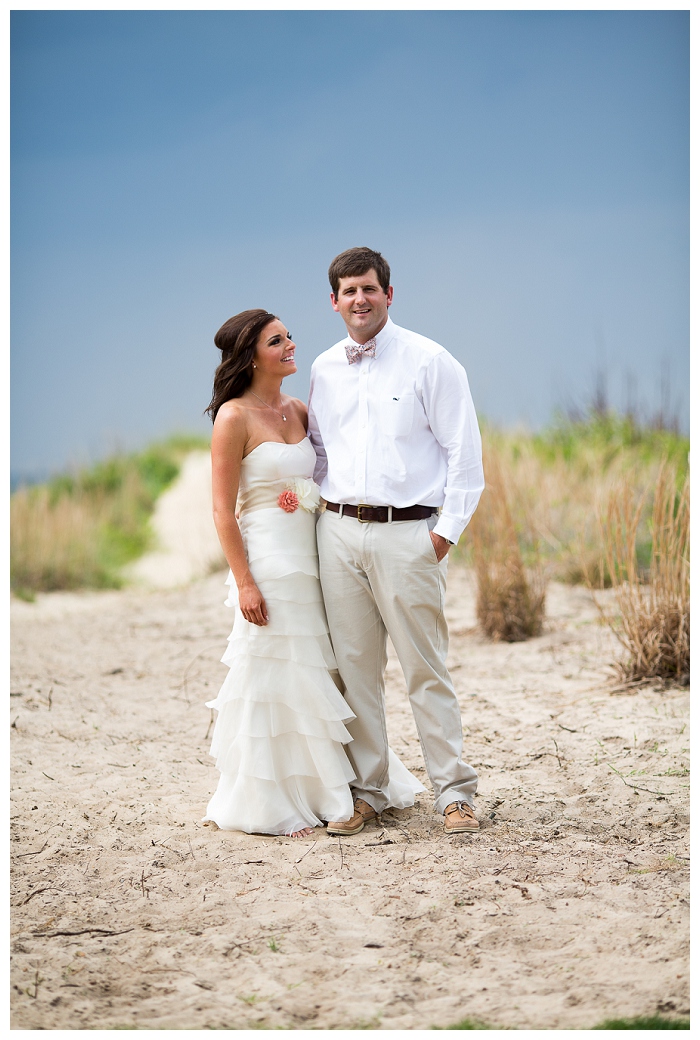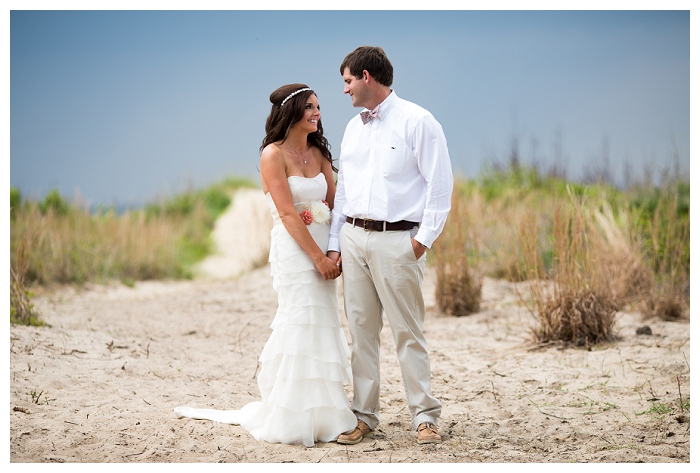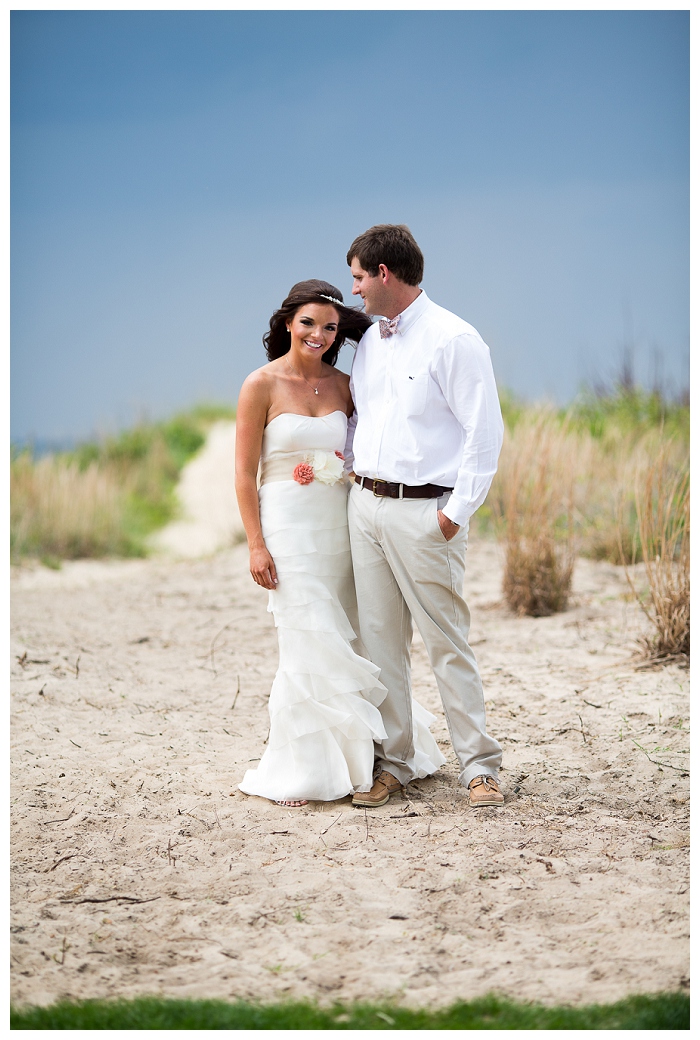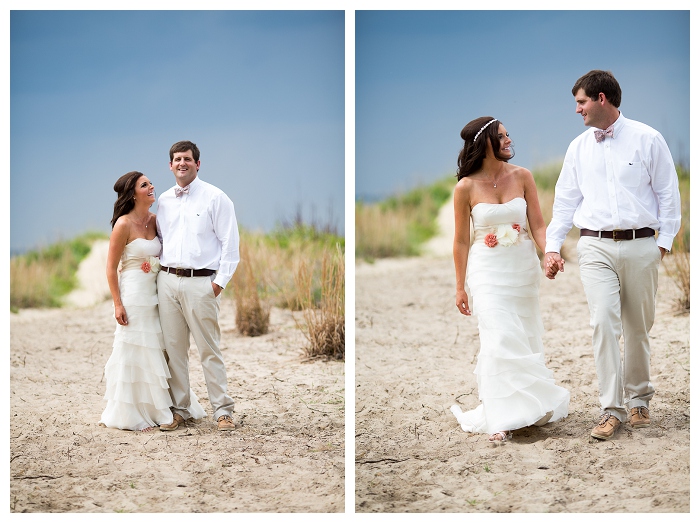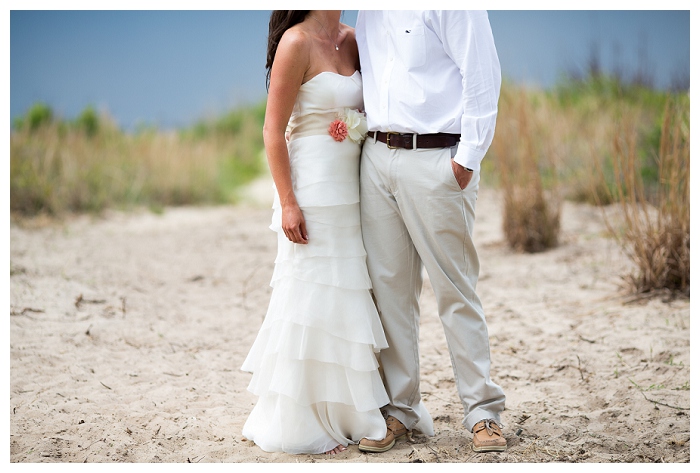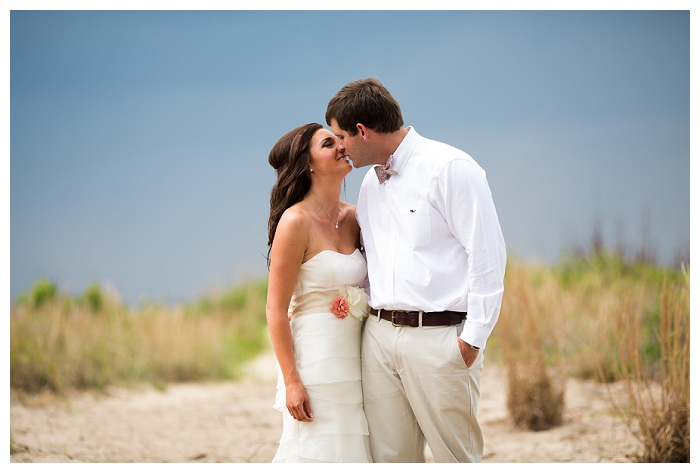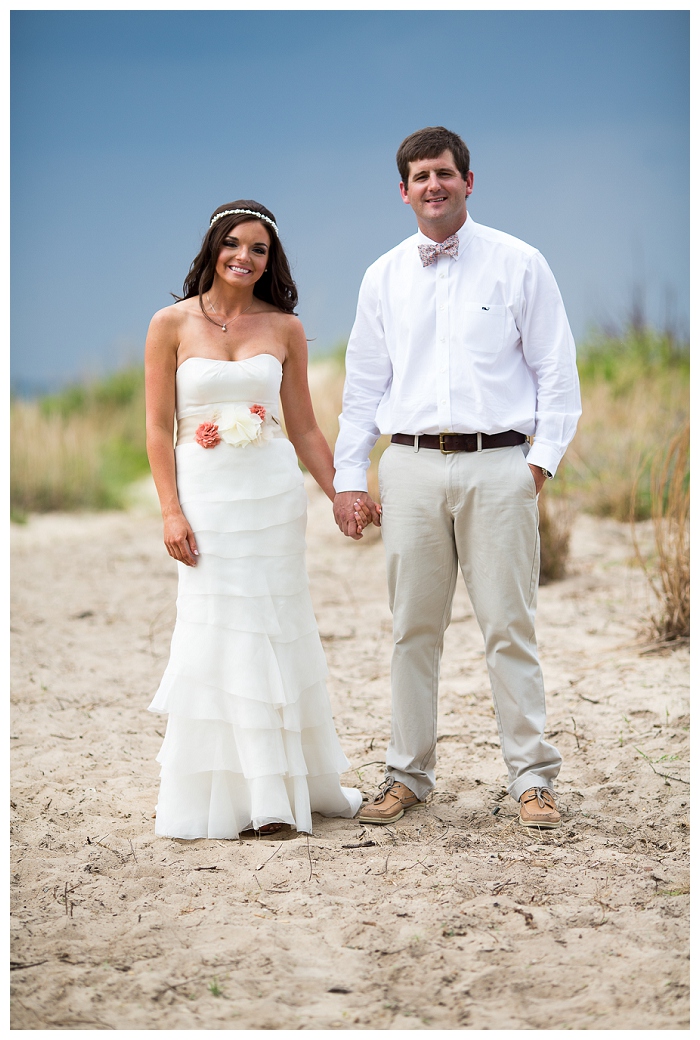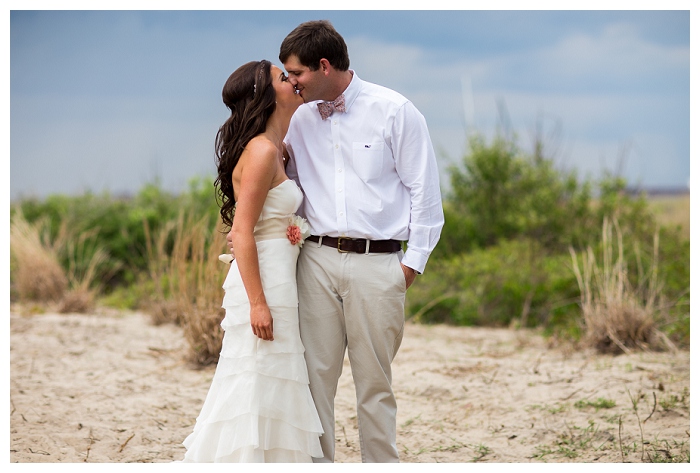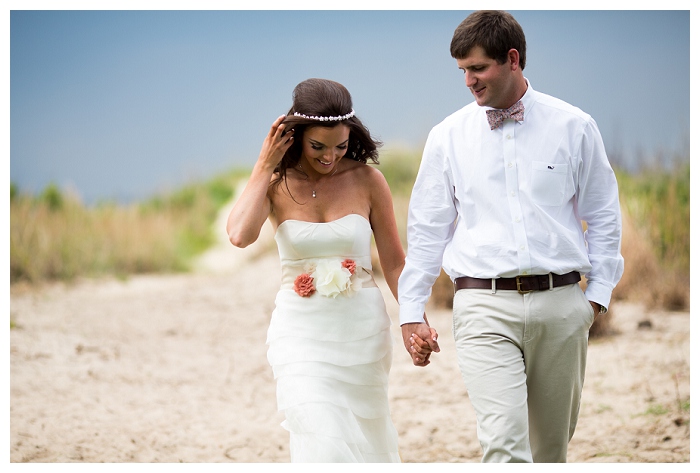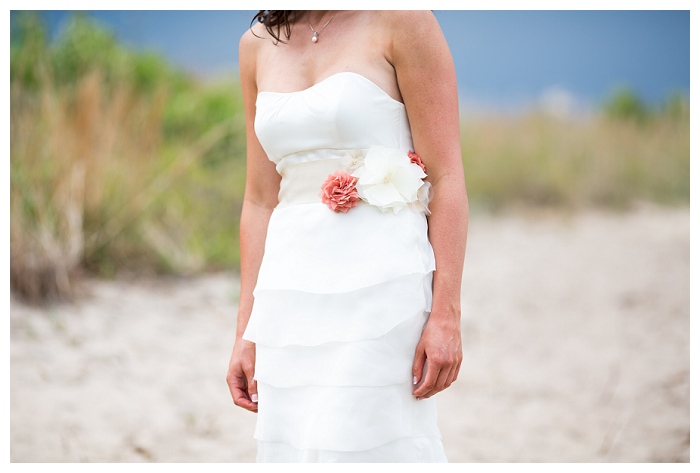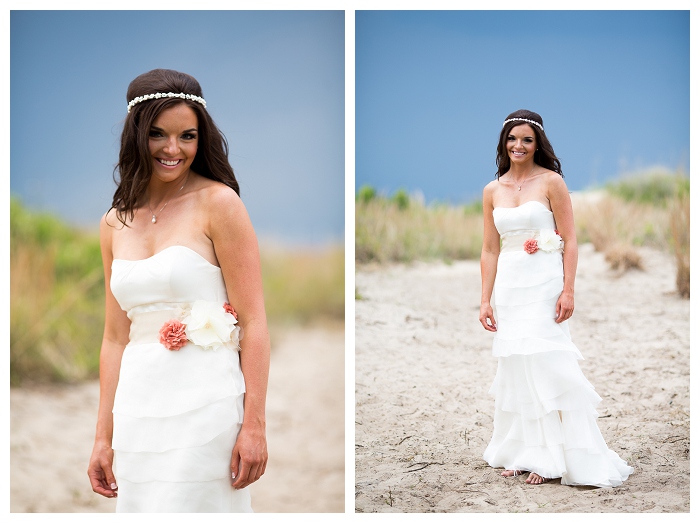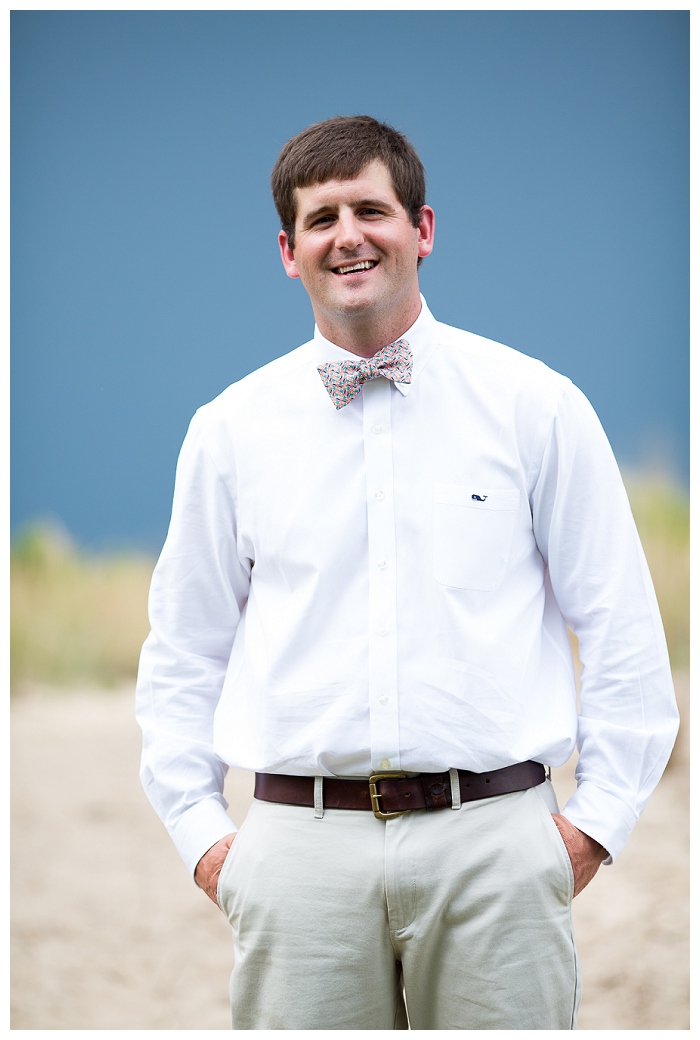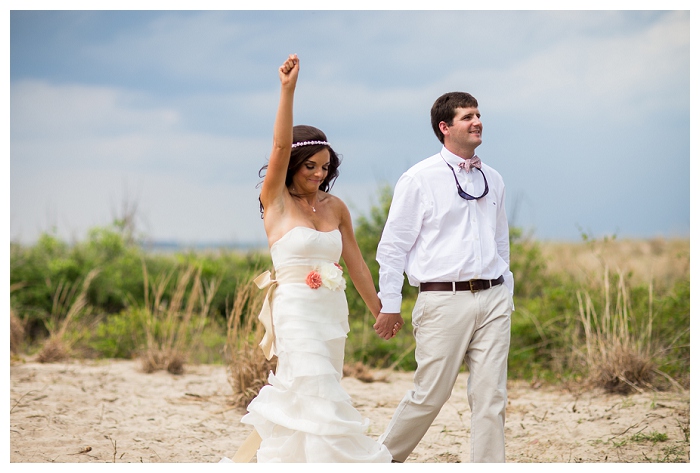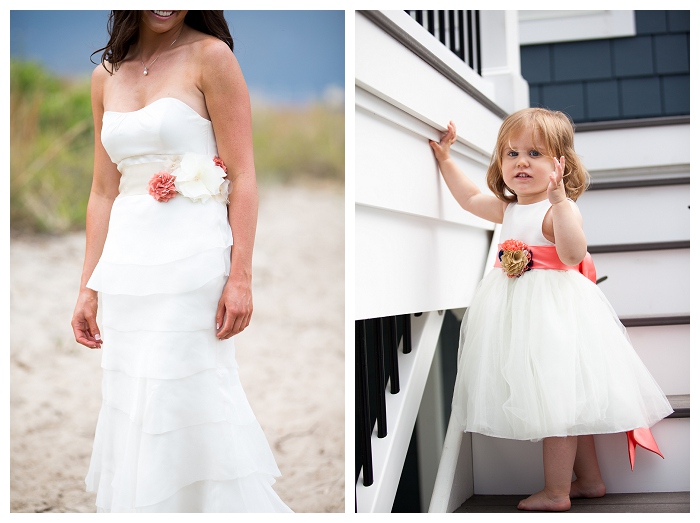 Then we headed to the Water Table to take photos with their super fun Bridal Party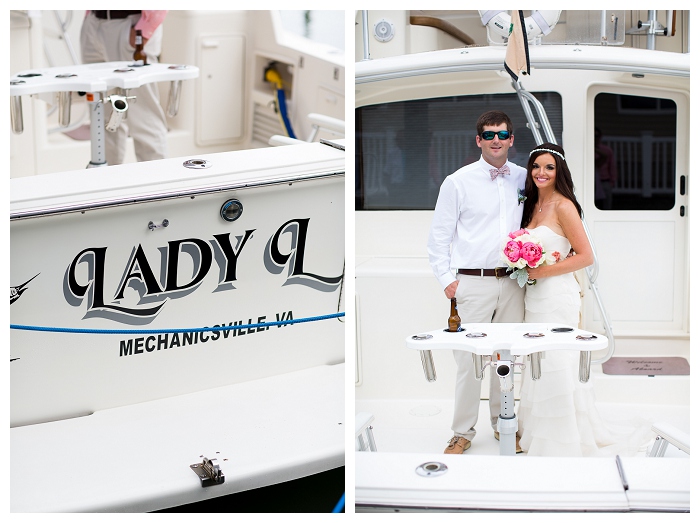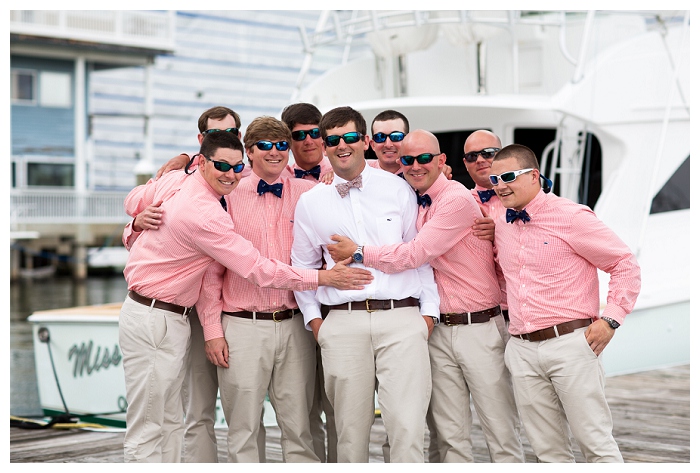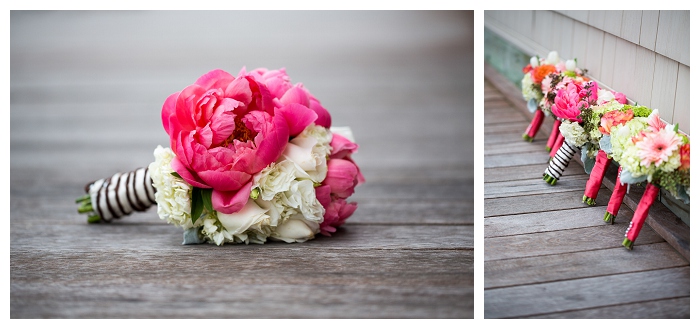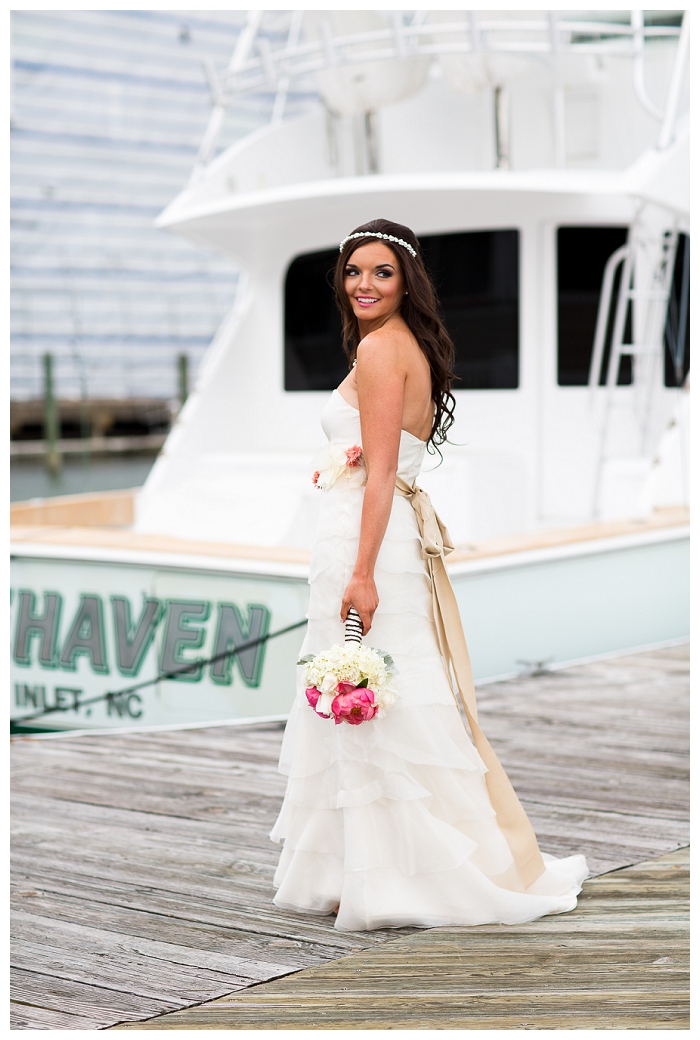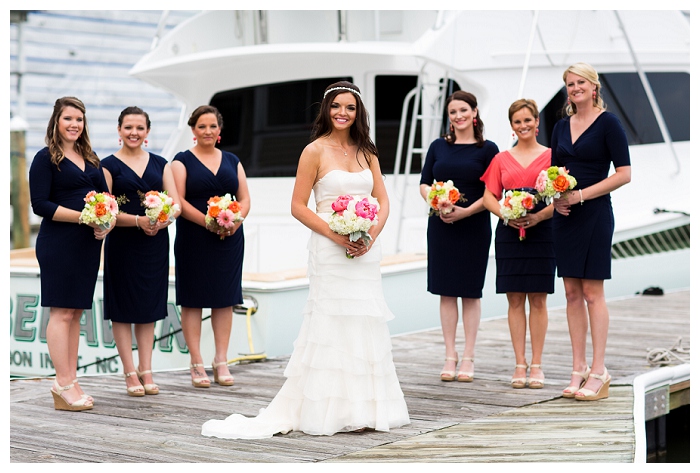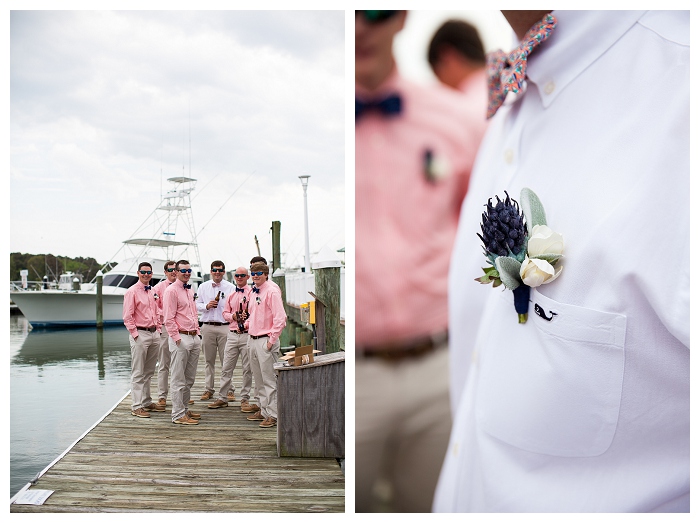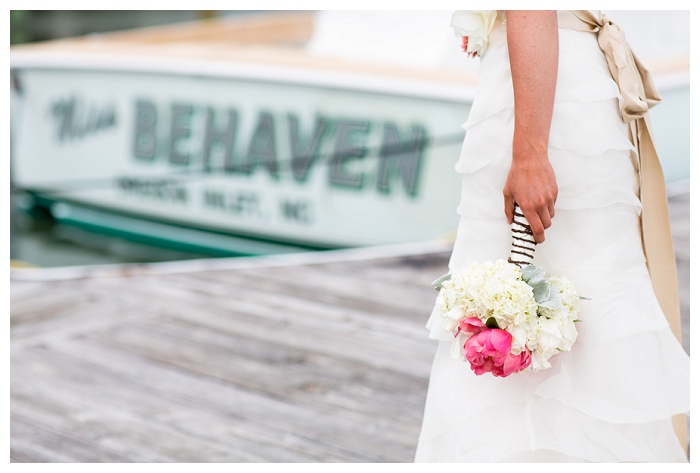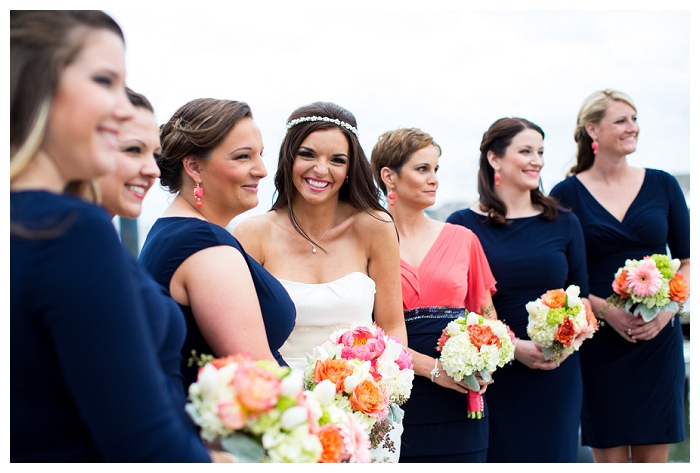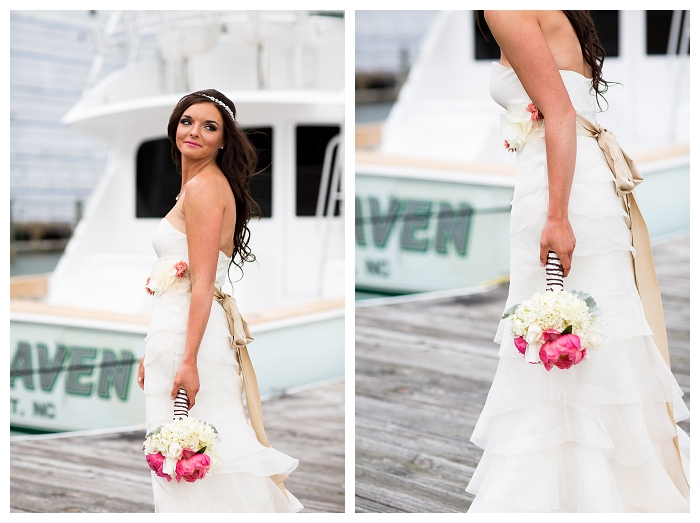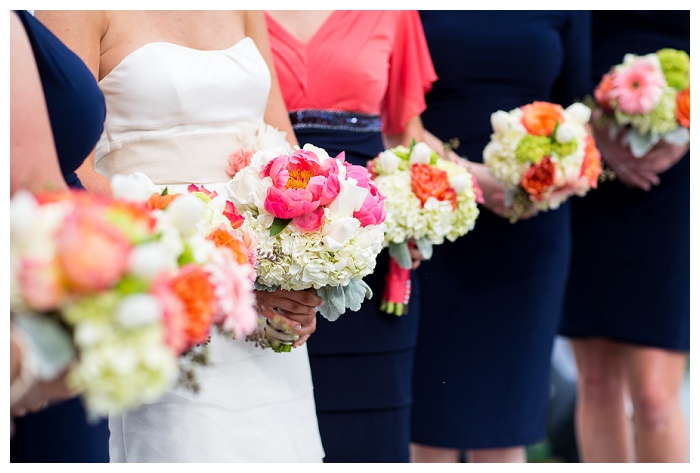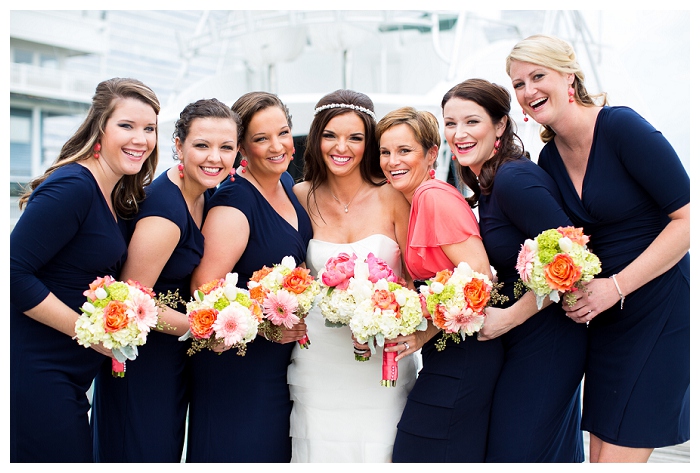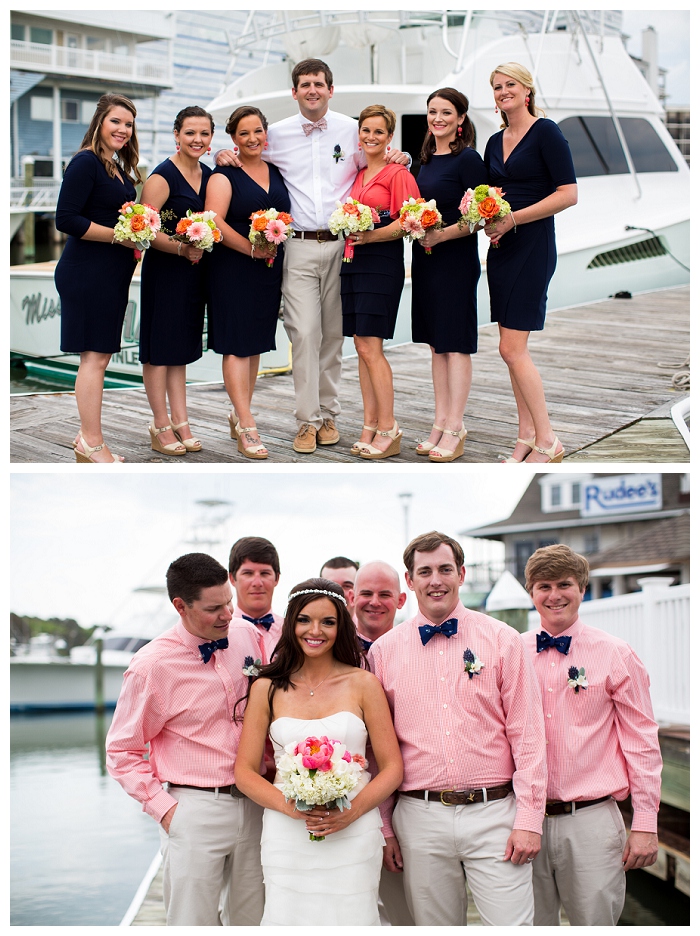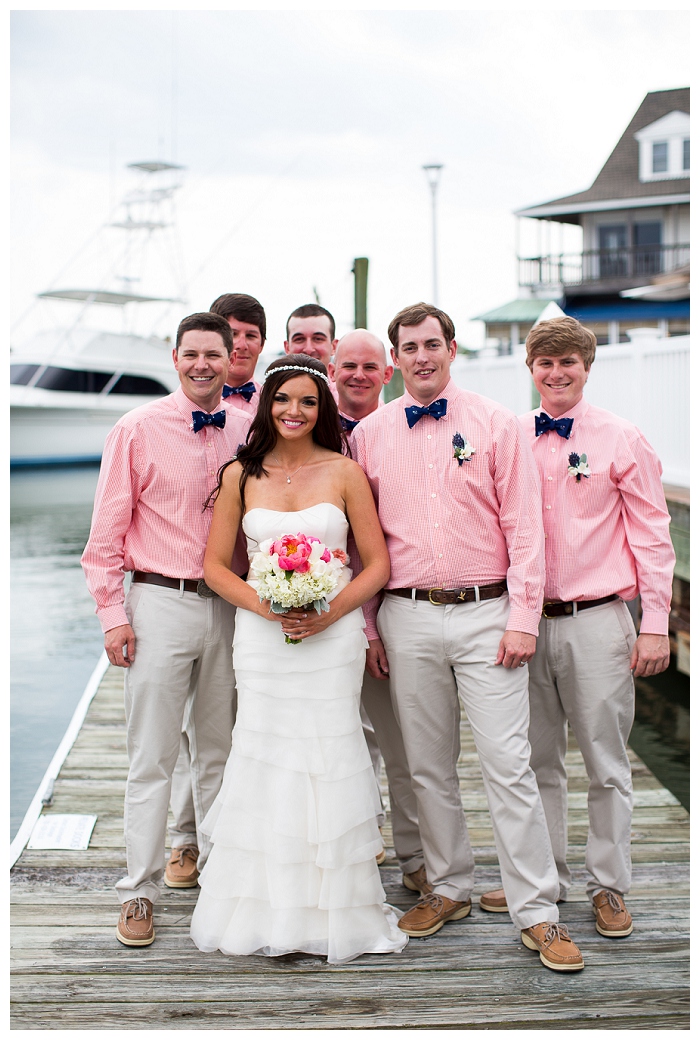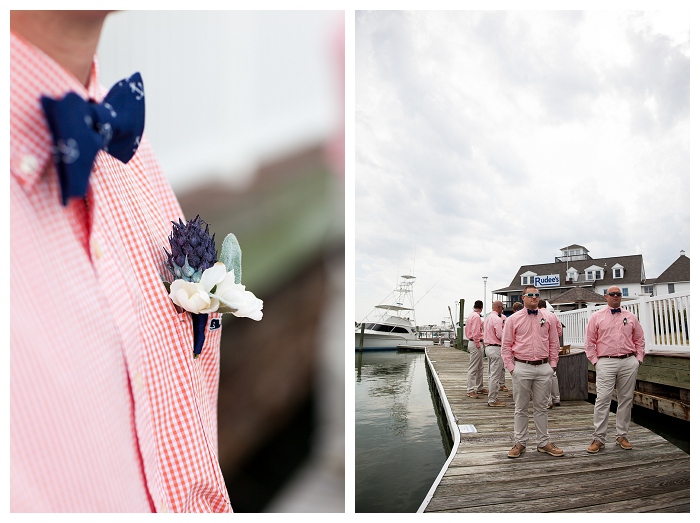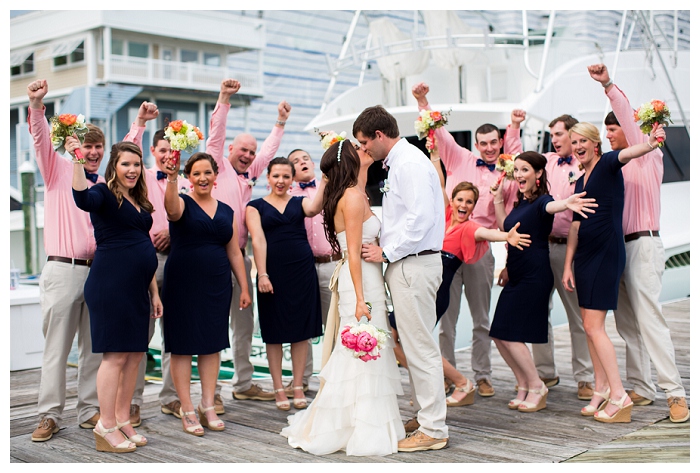 And of course we HAD to incorporate boats into their Couples photos!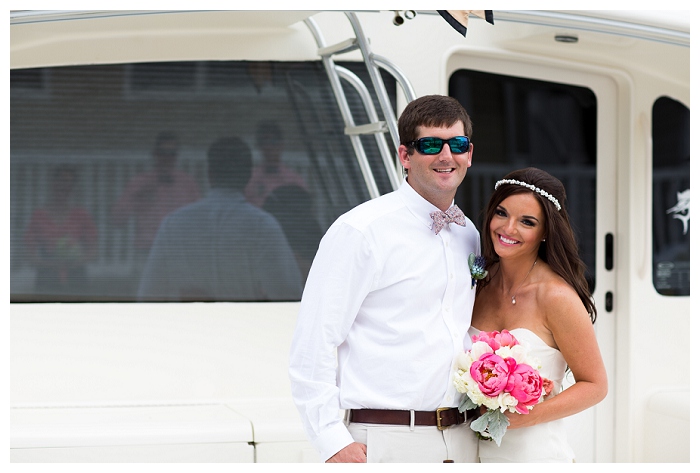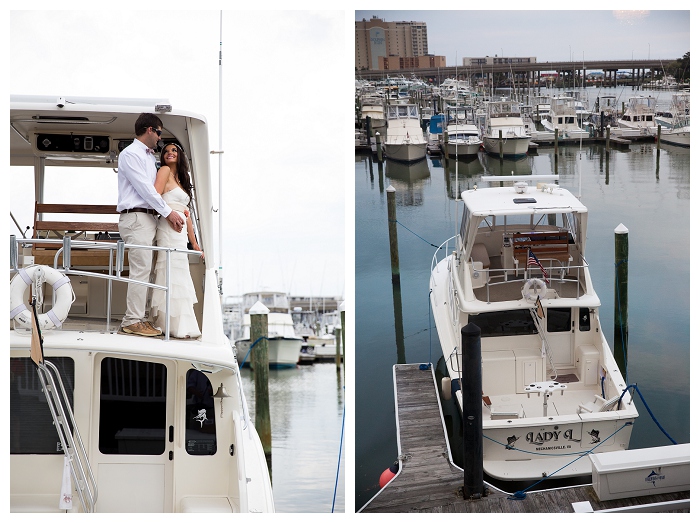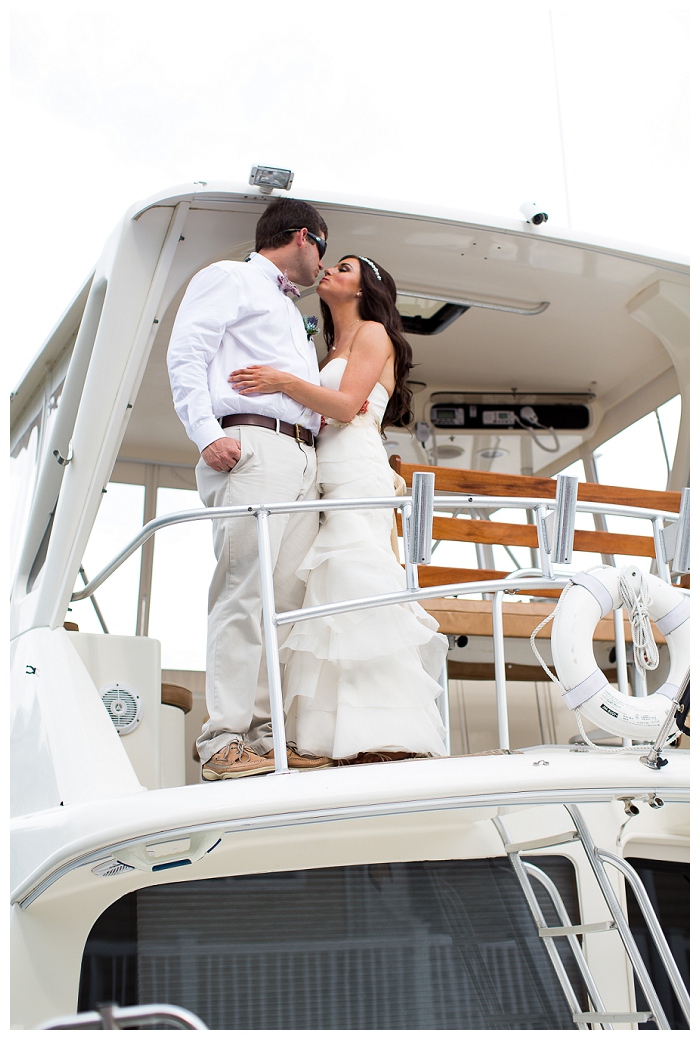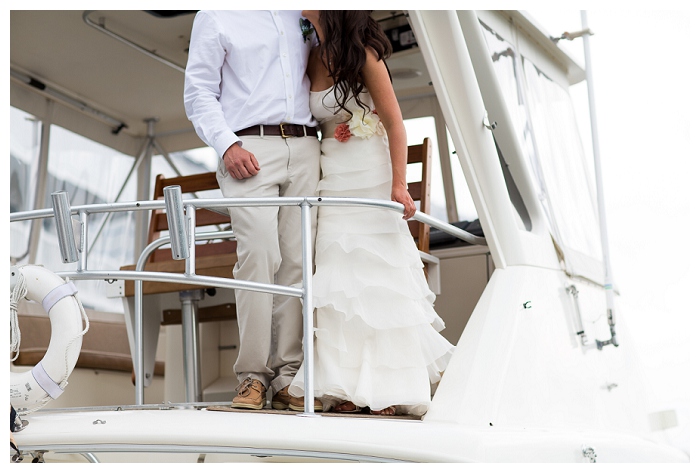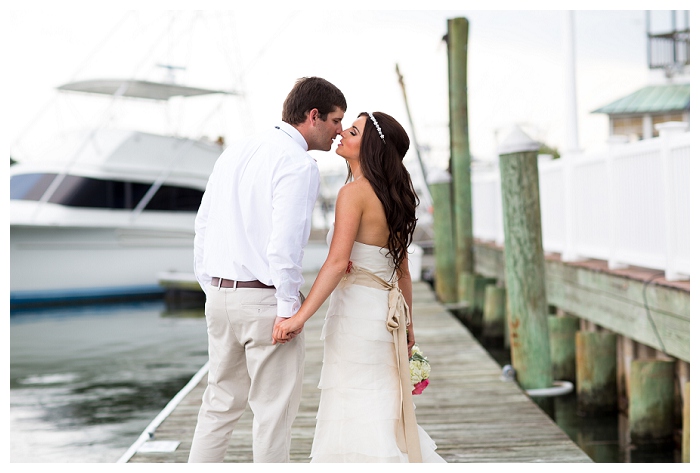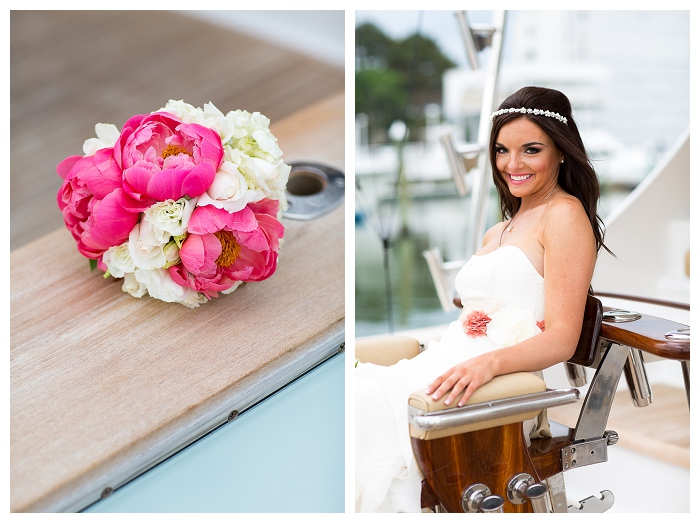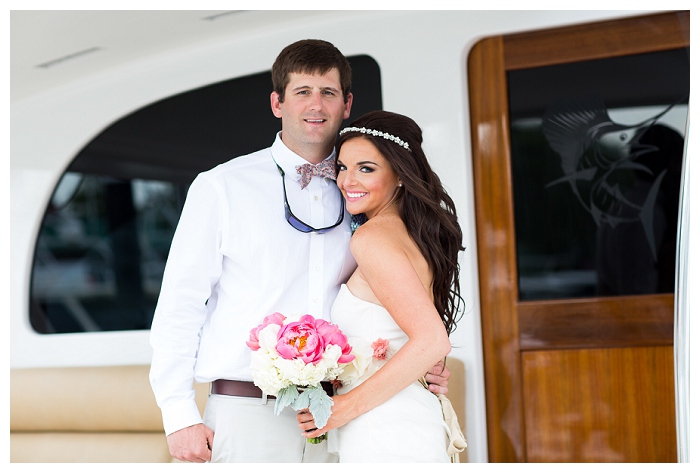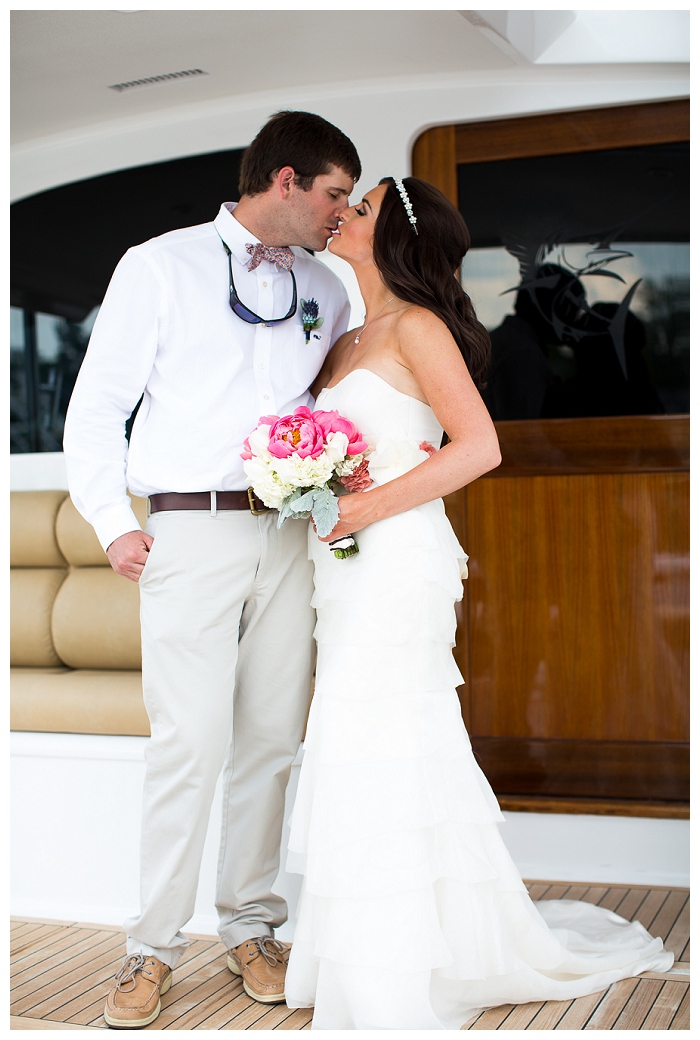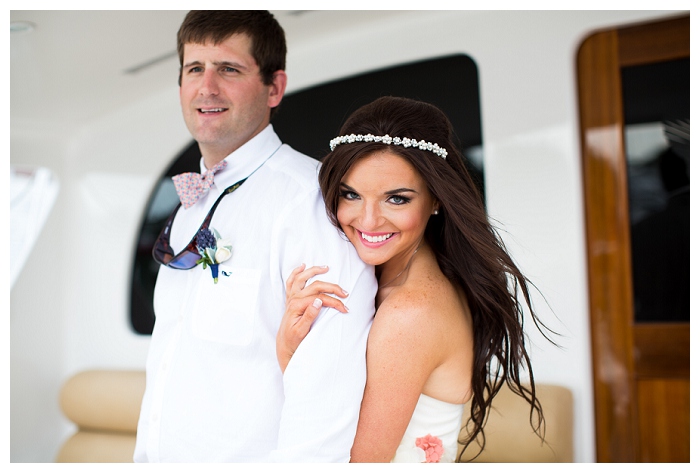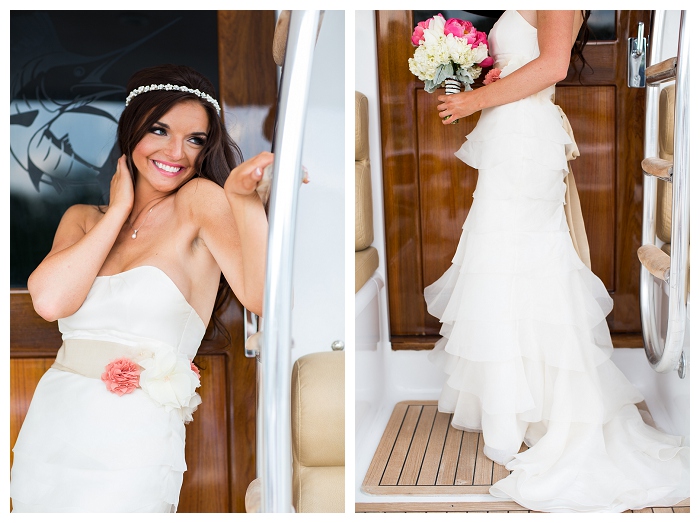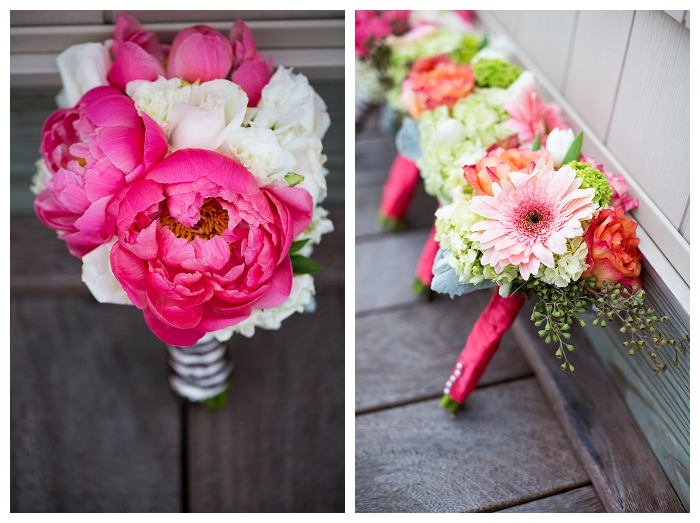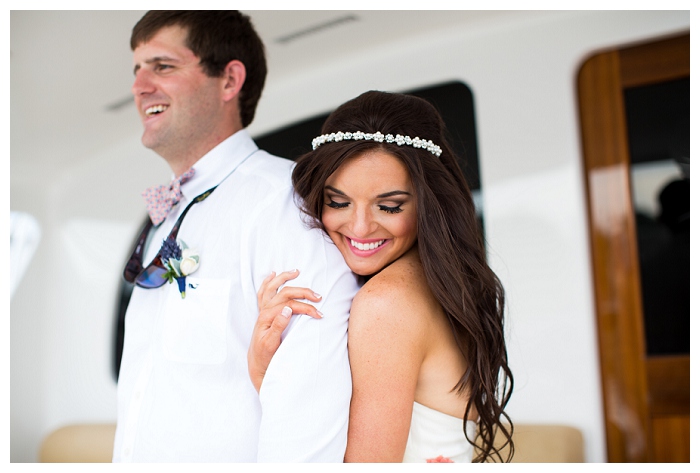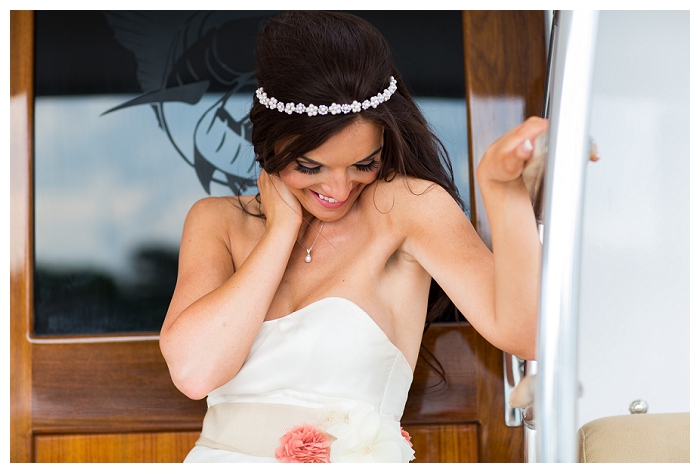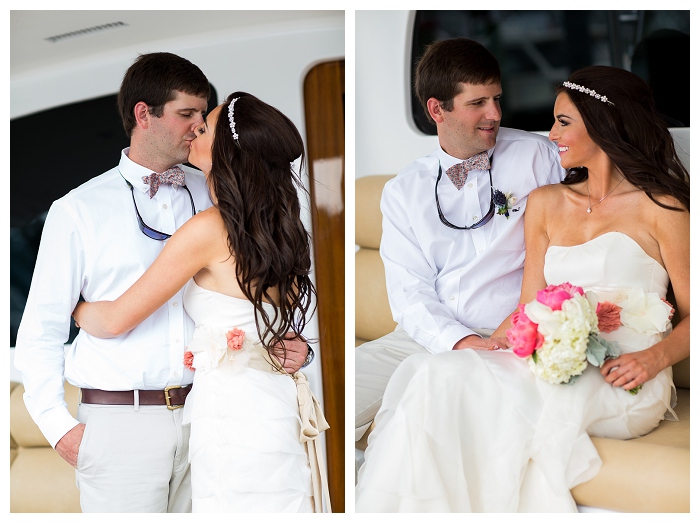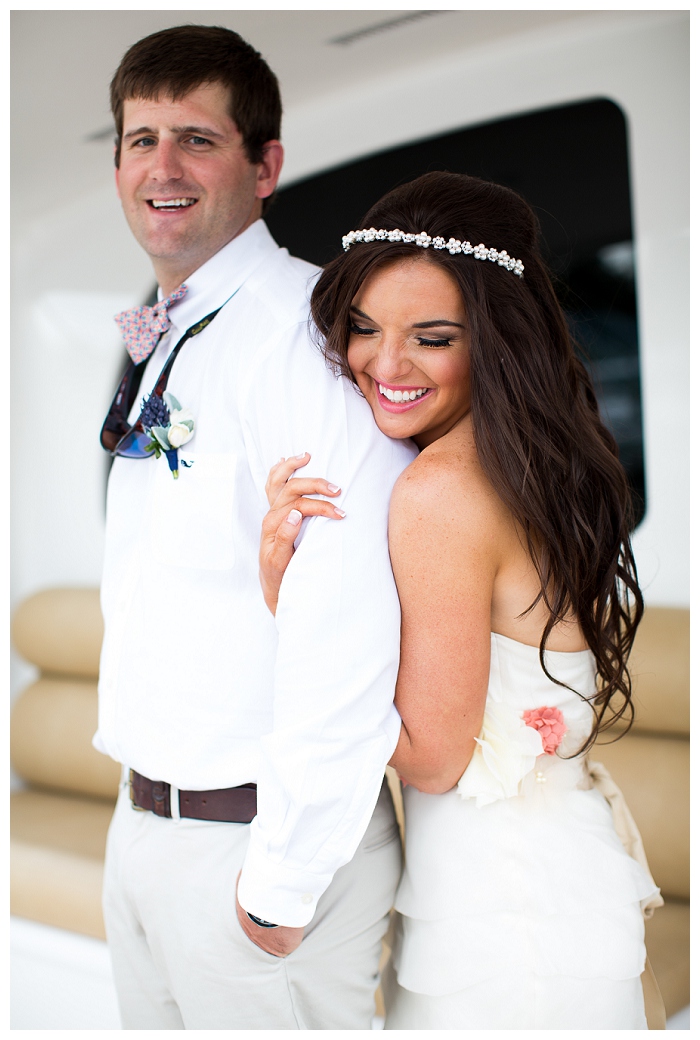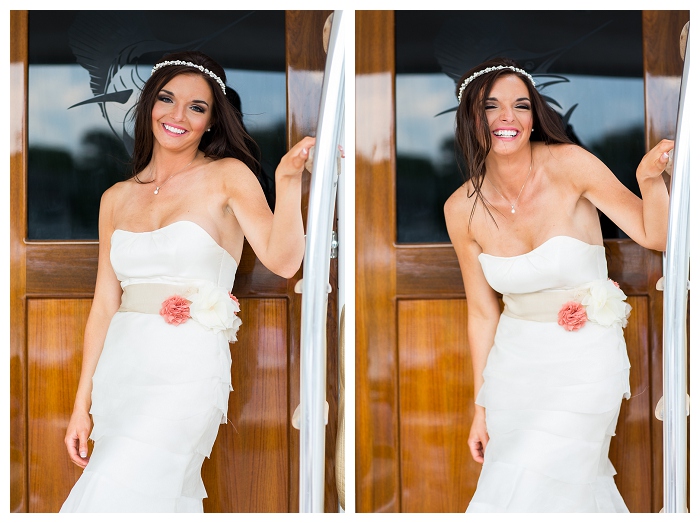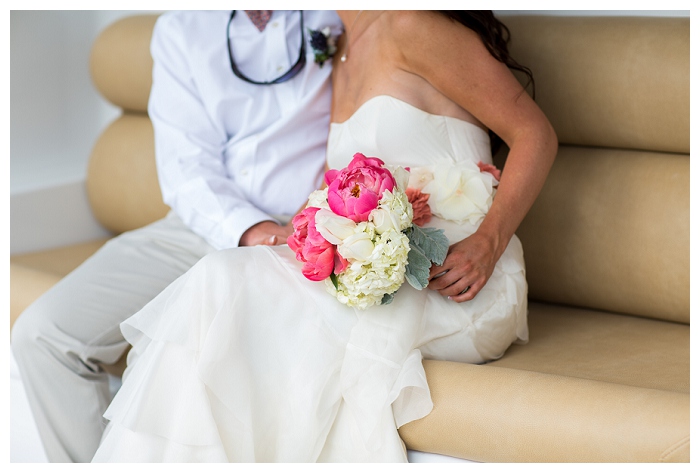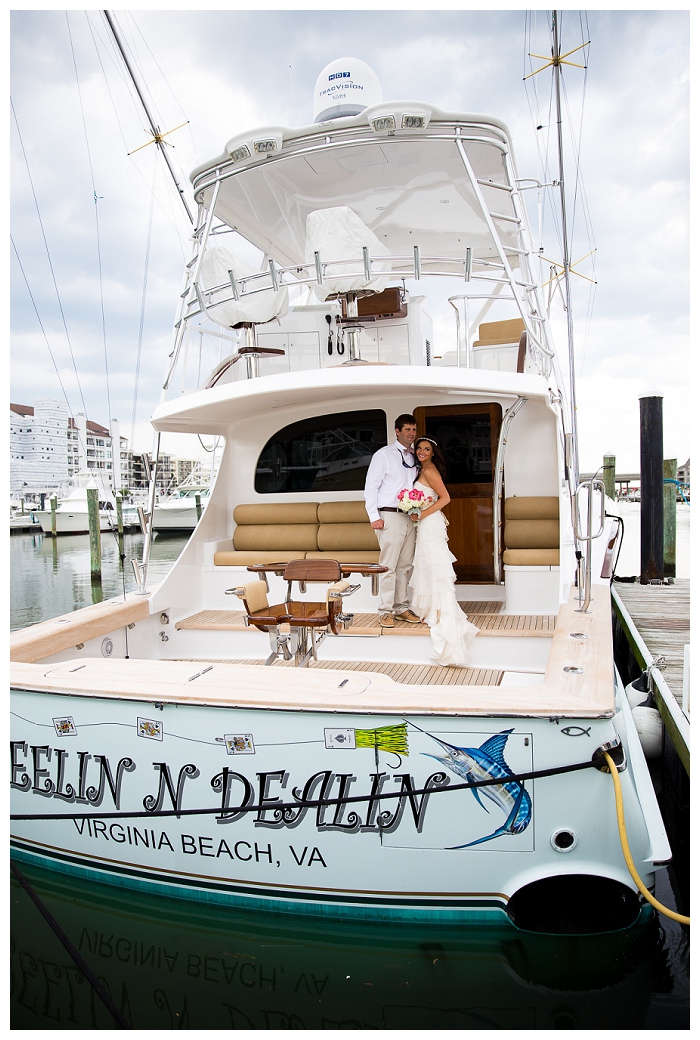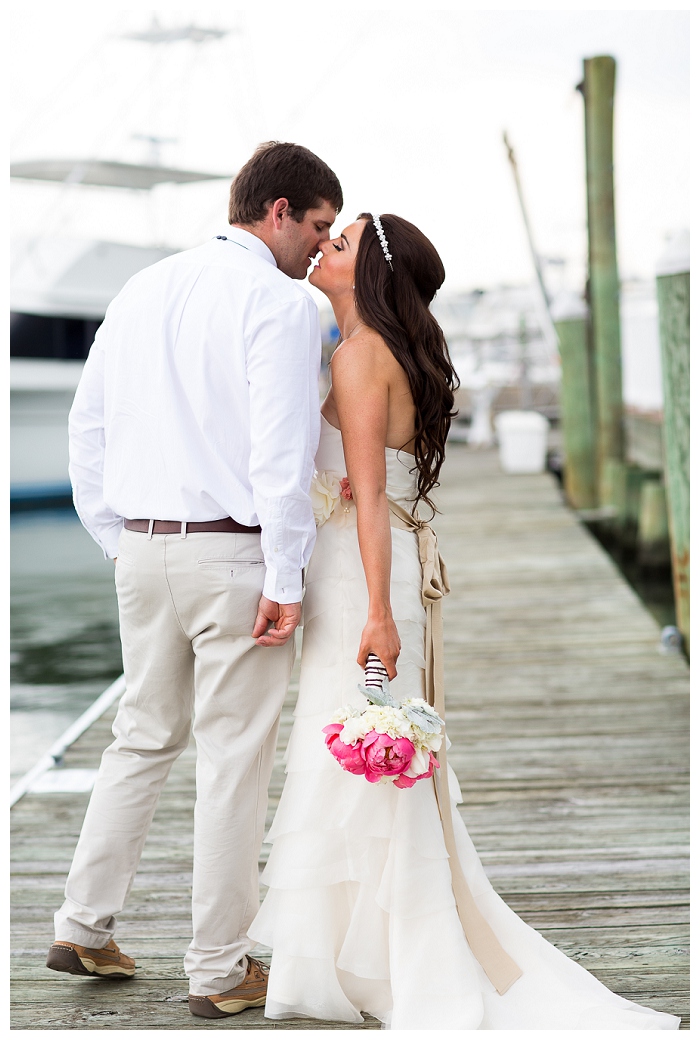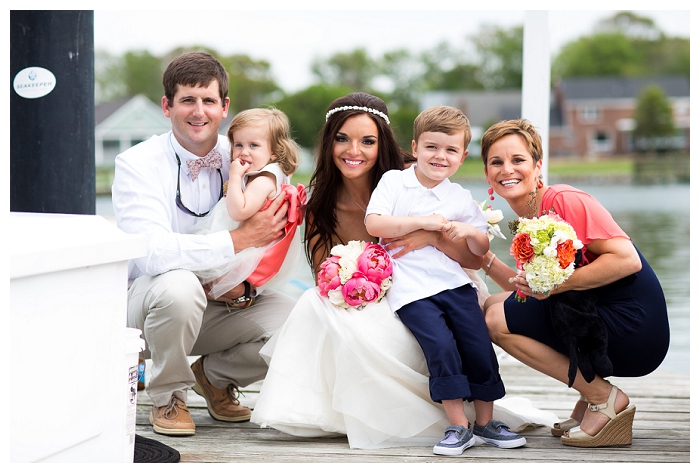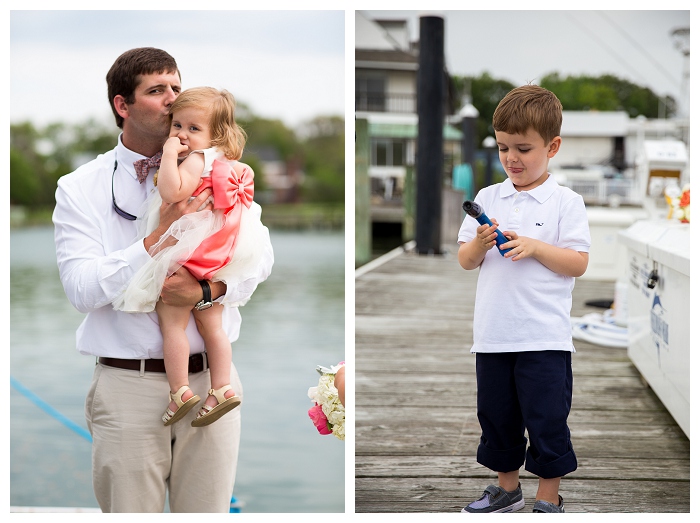 Ceremony Time!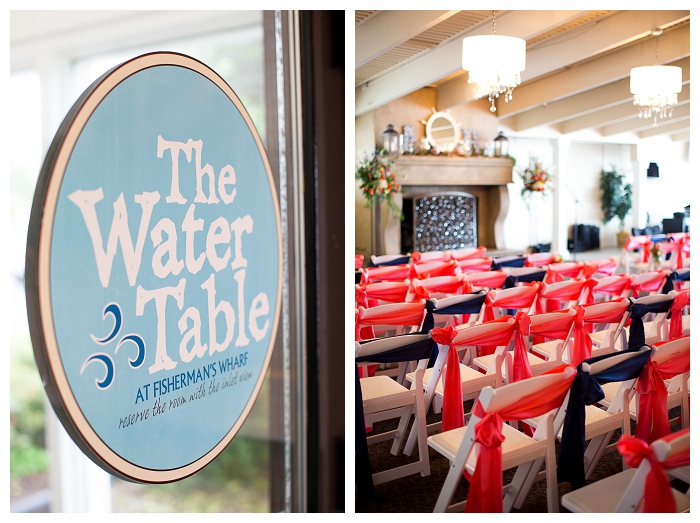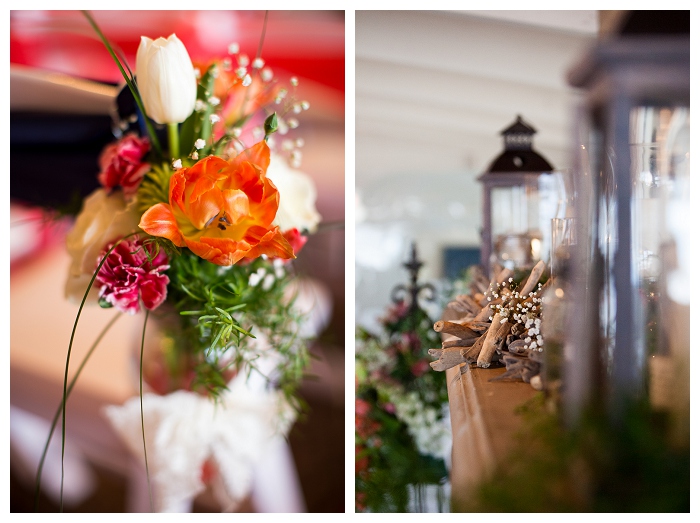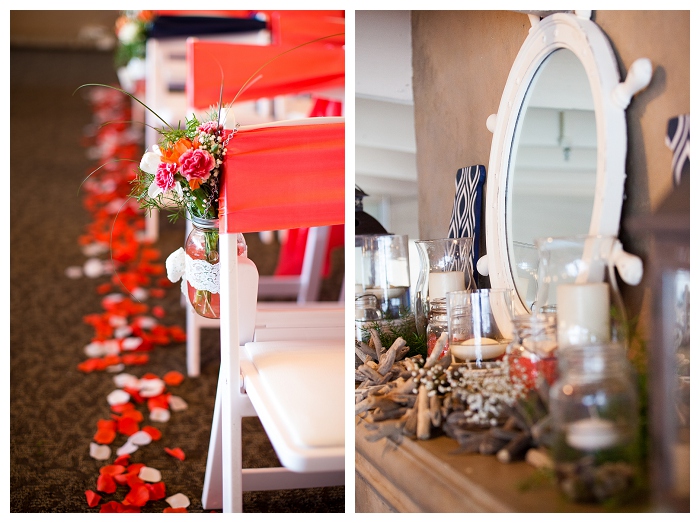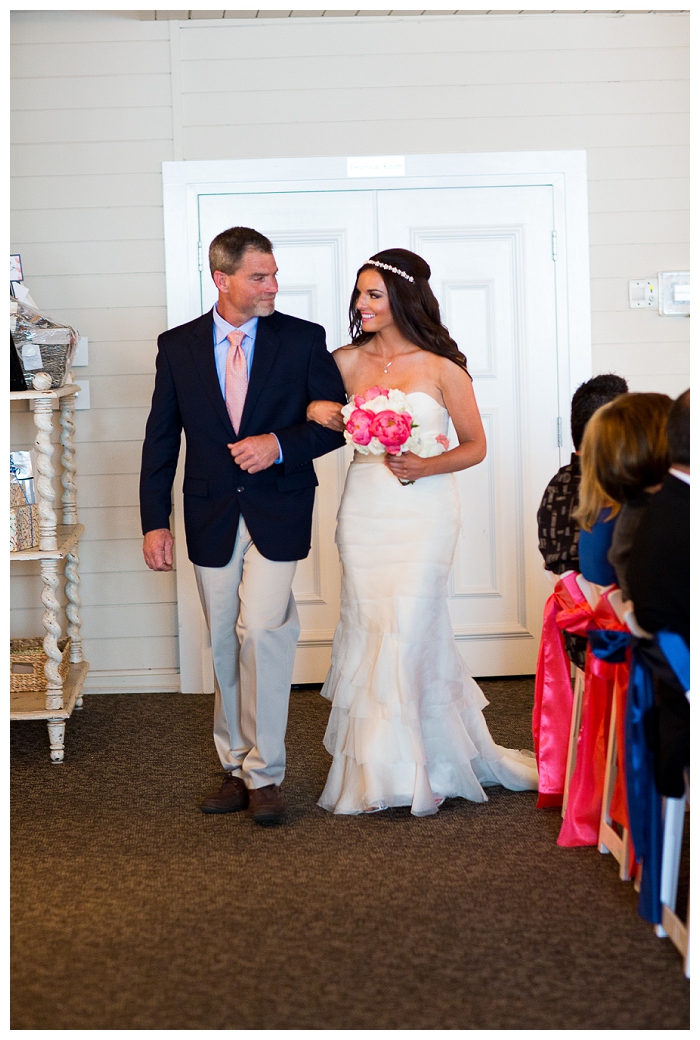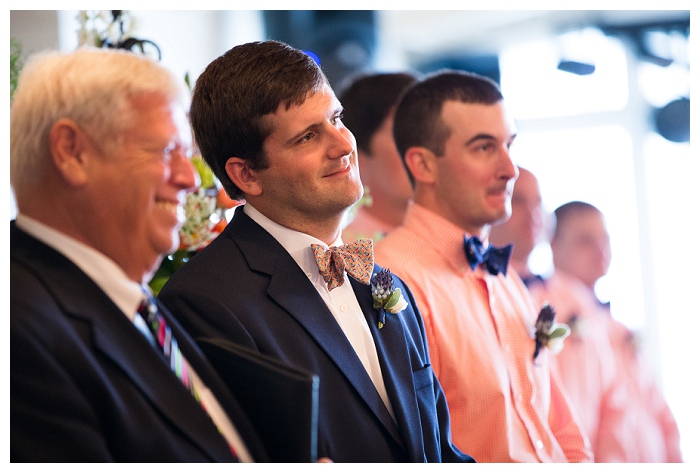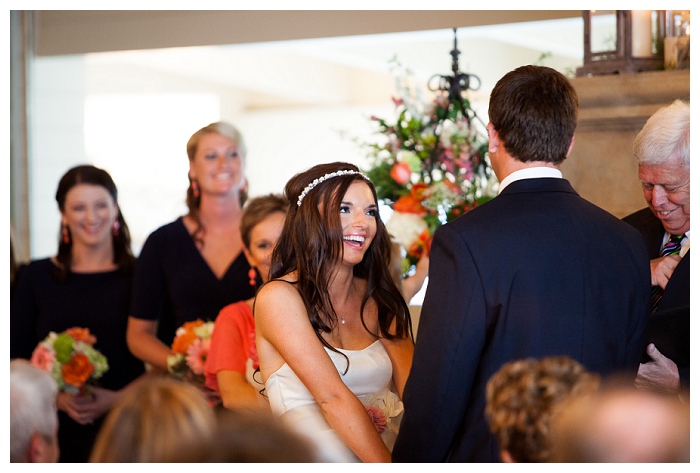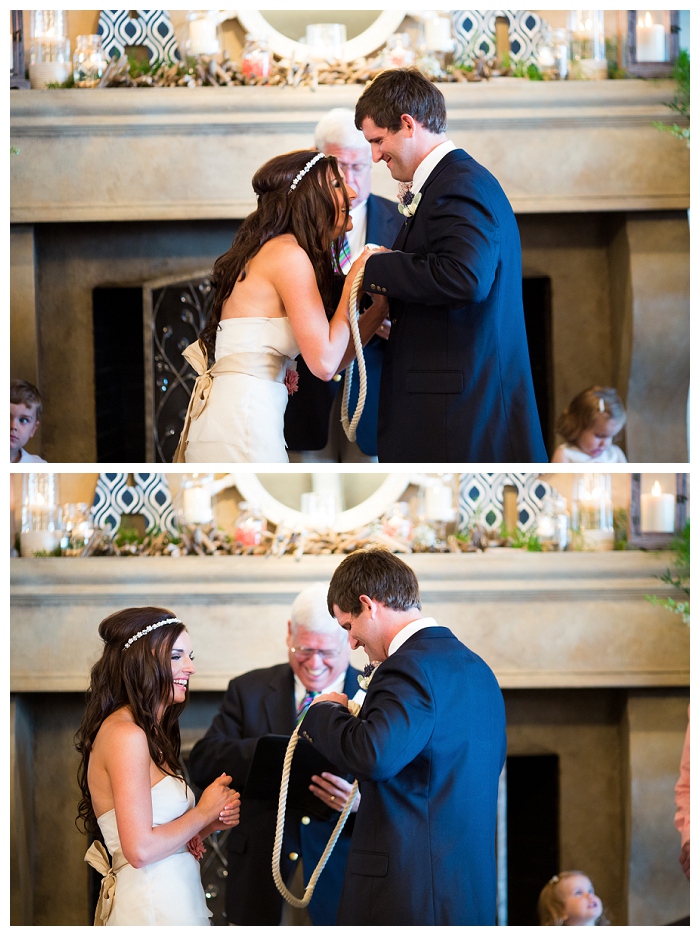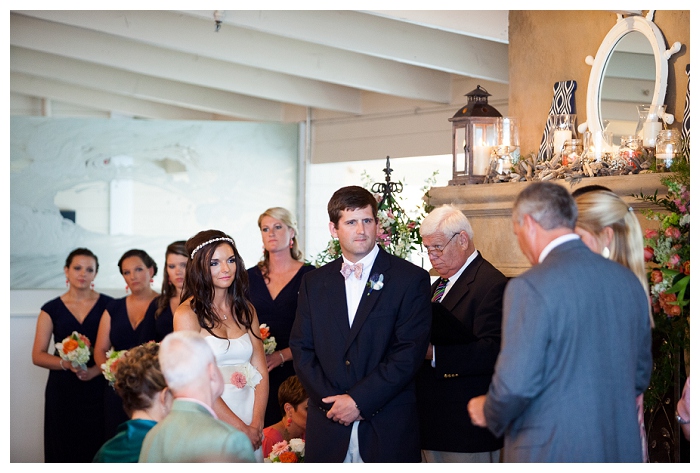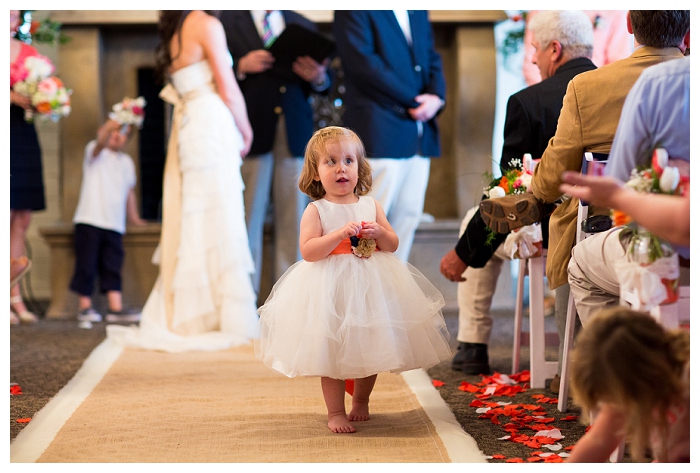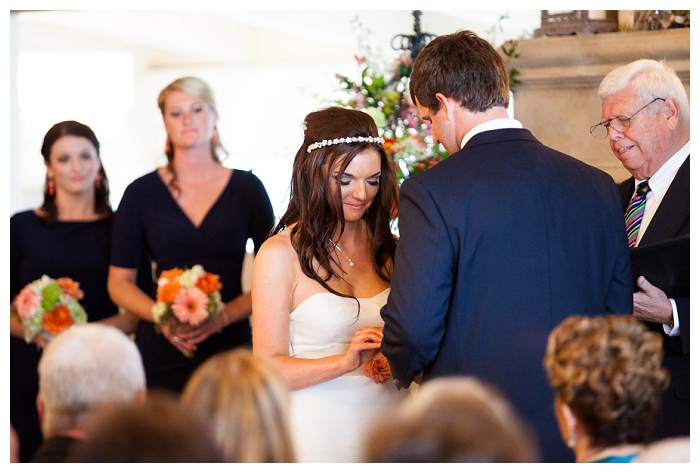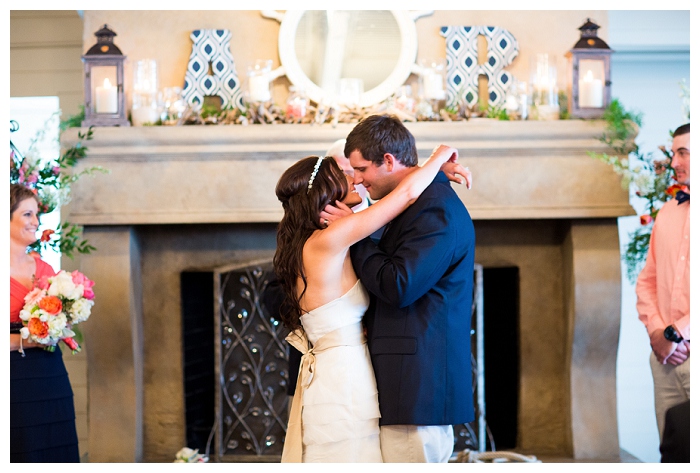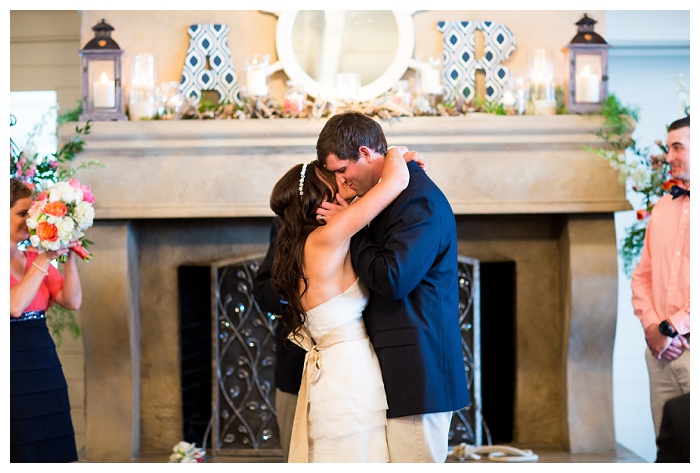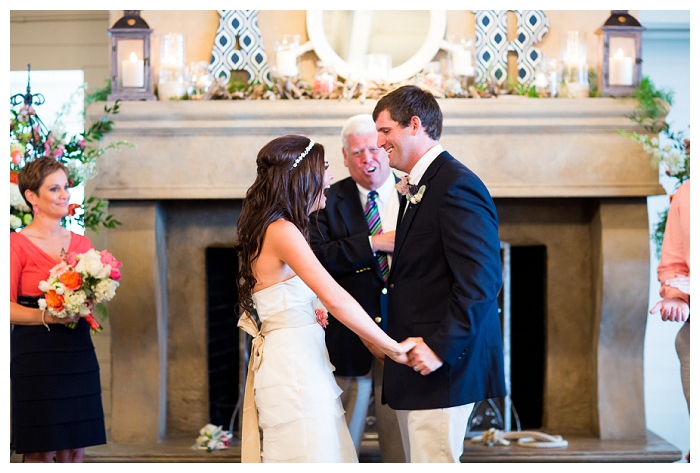 The Reception was beautiful!  I loved all the little details!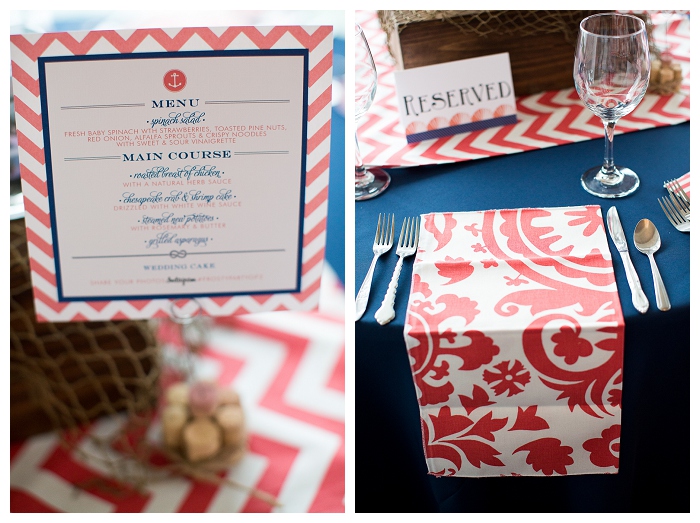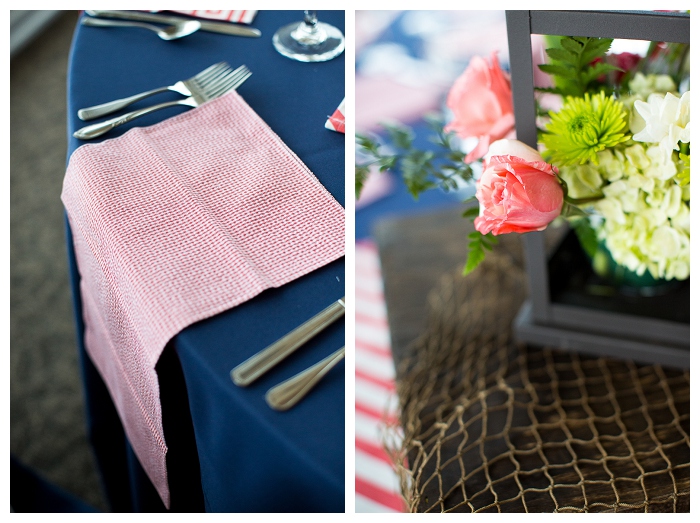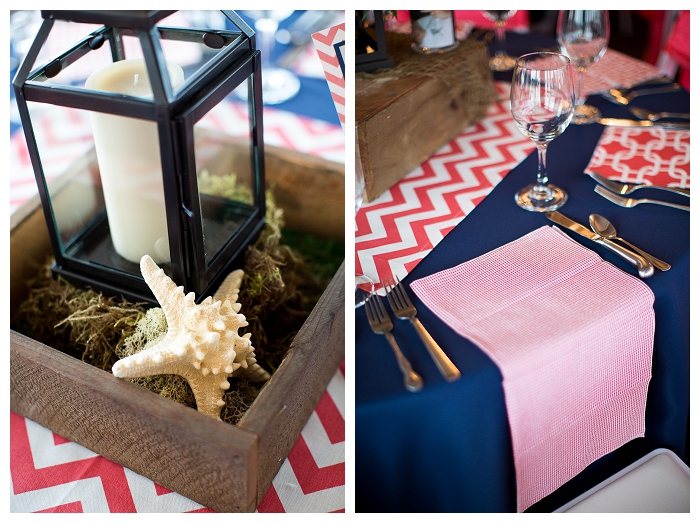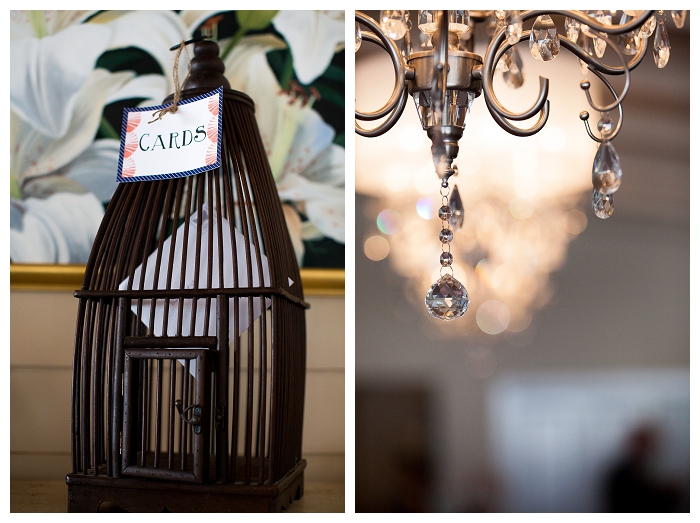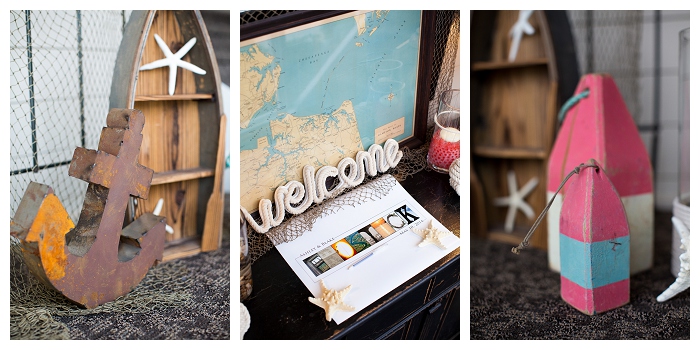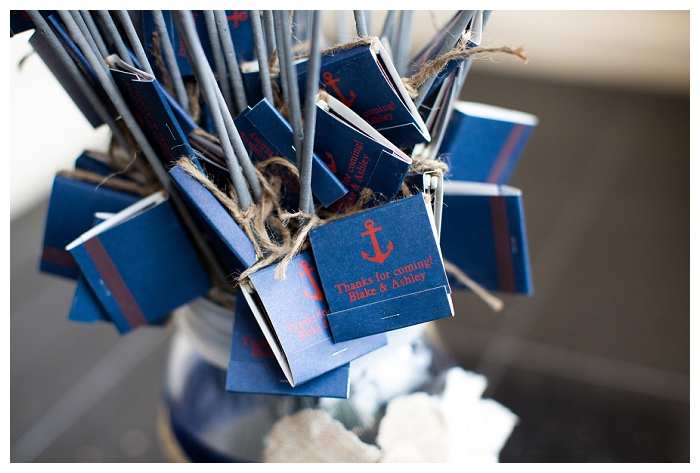 Since Ashley & Blake did a First look and most of their photos before the Ceremony, they were able to enjoy the Cocktail hour with their guests!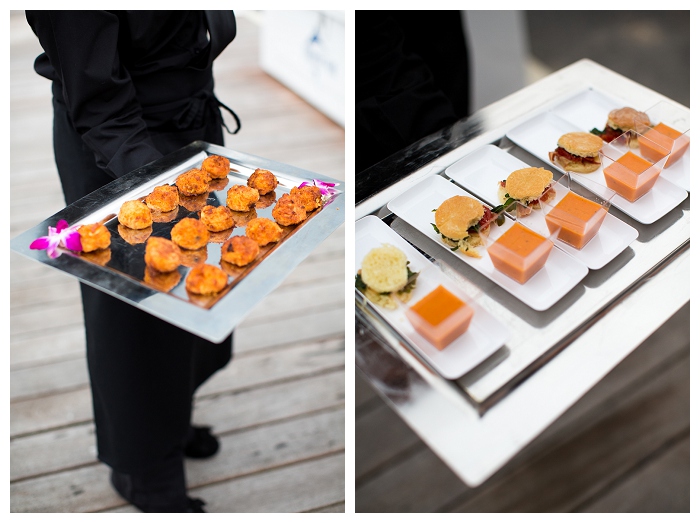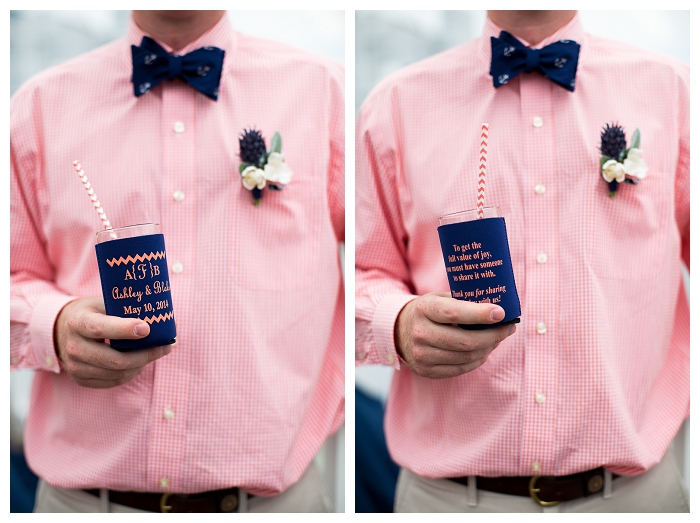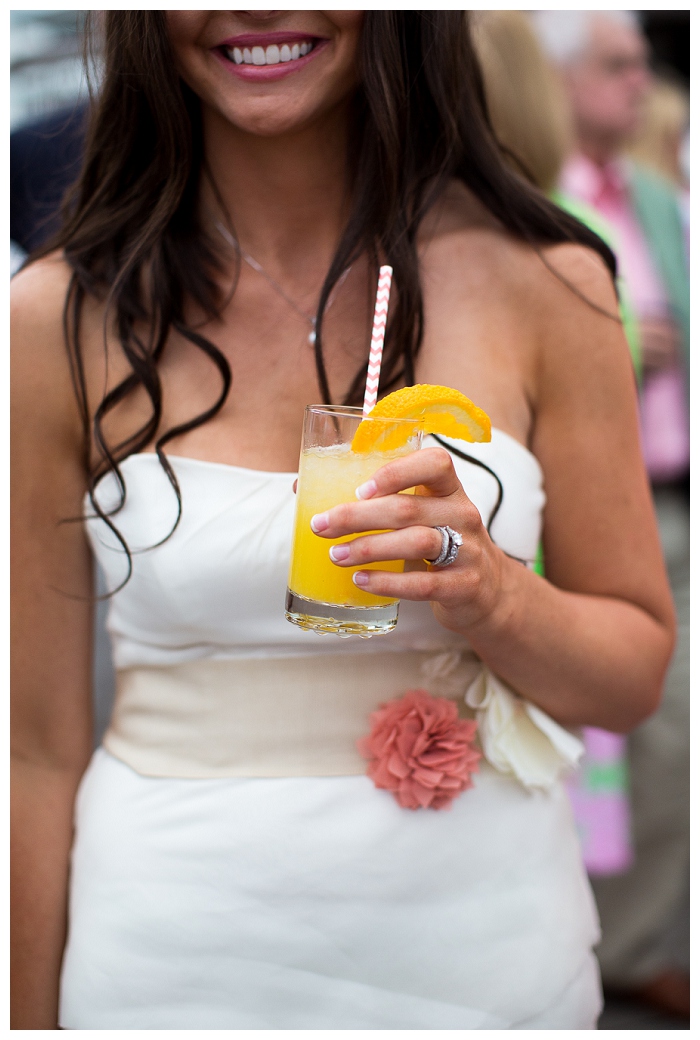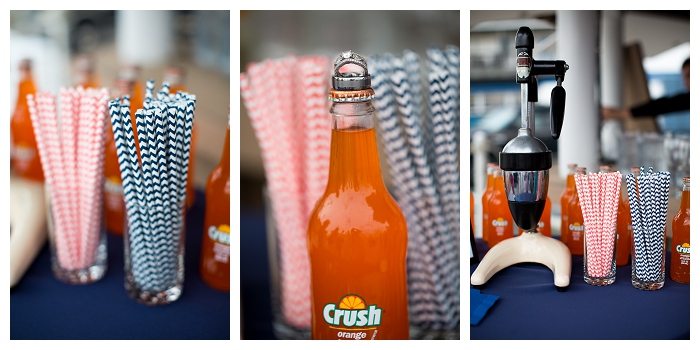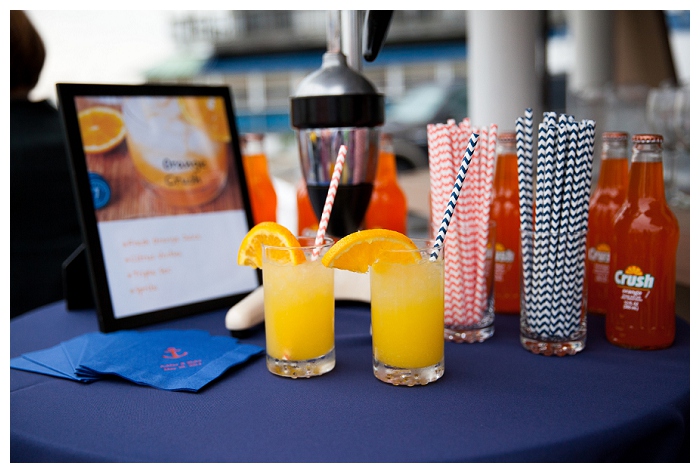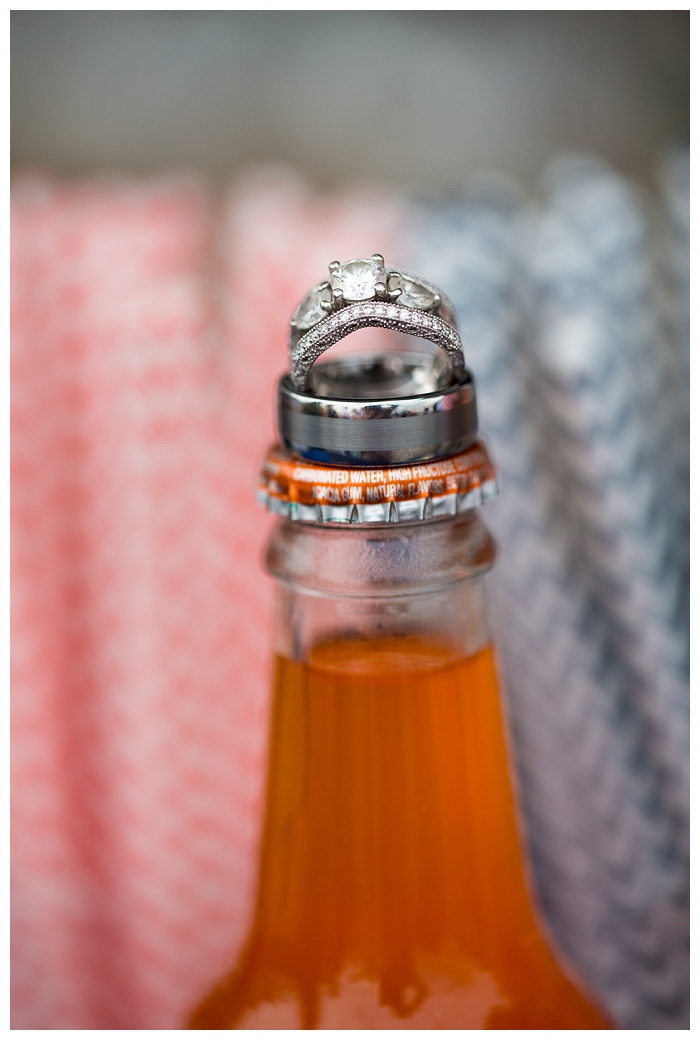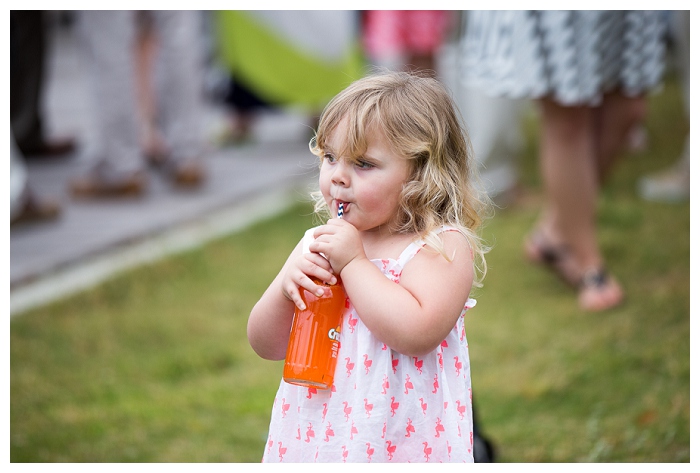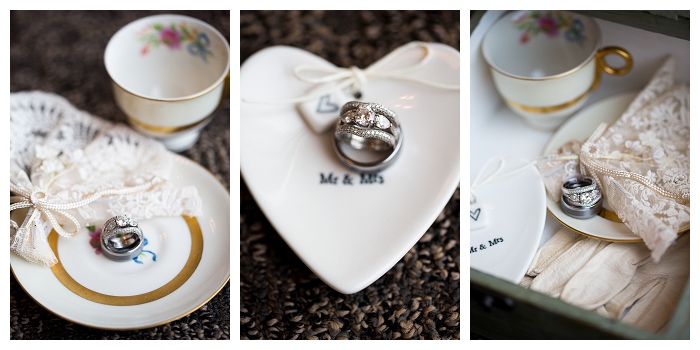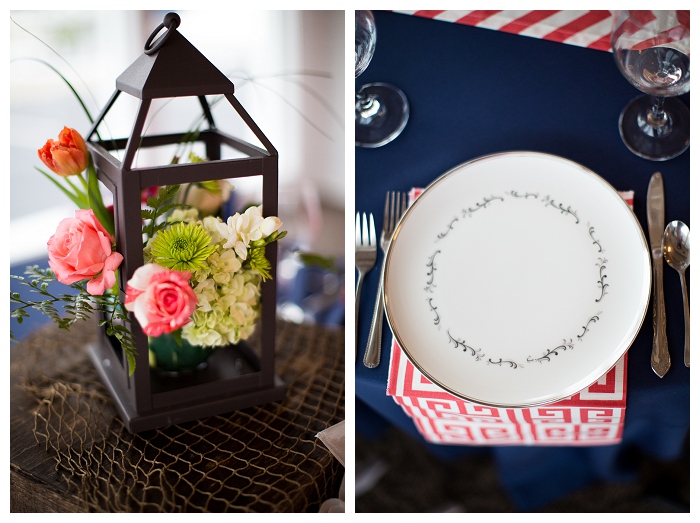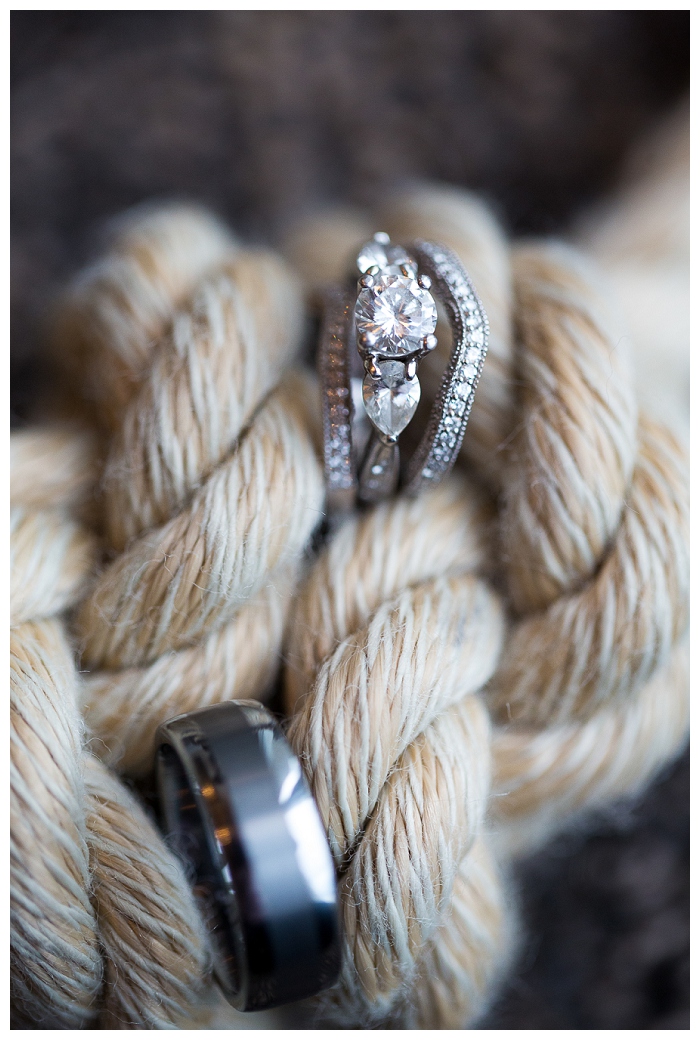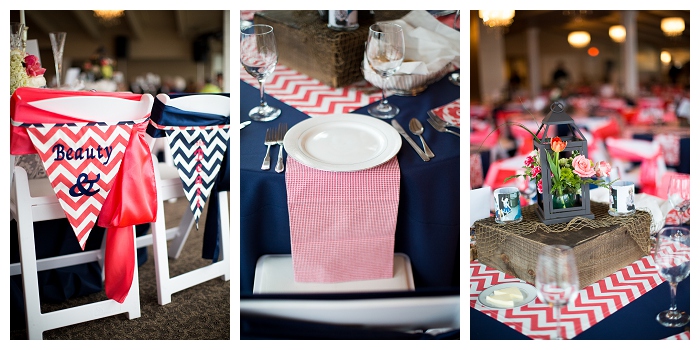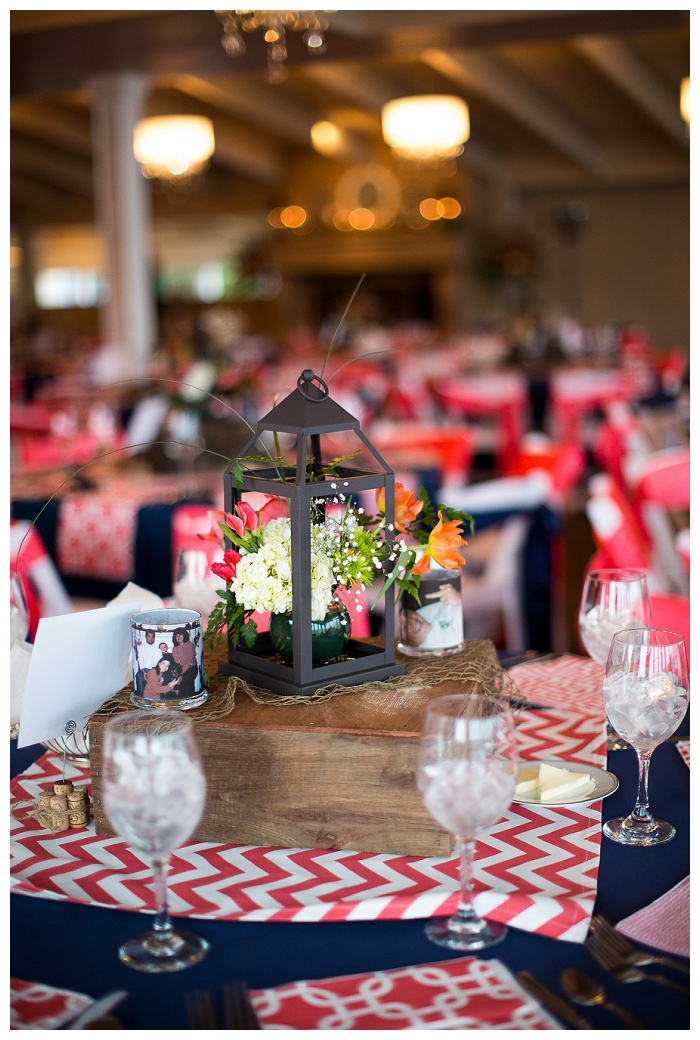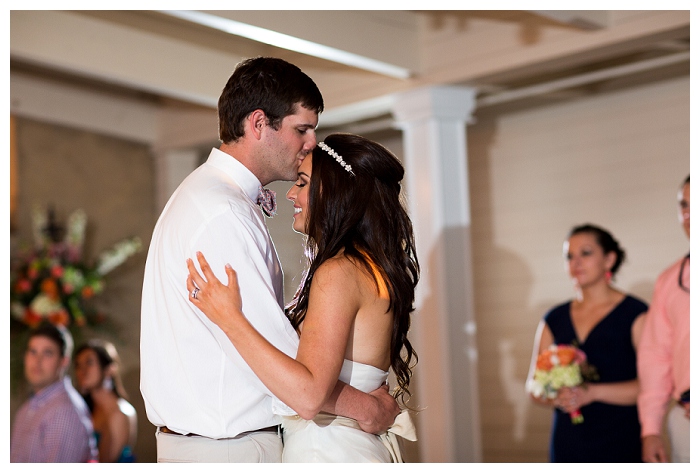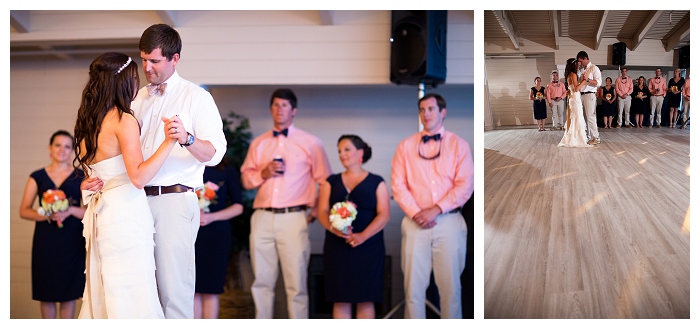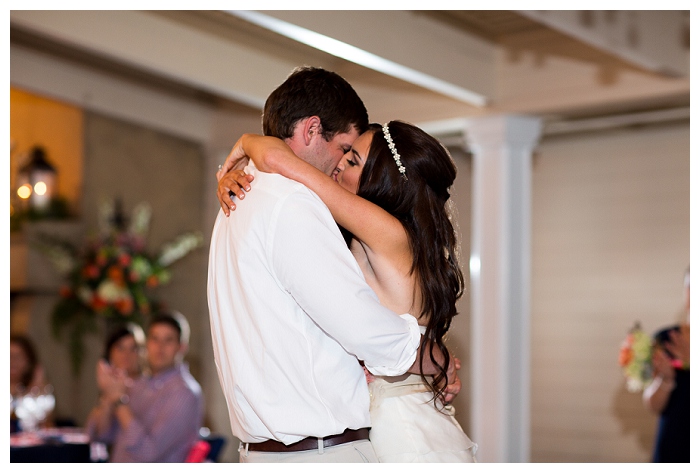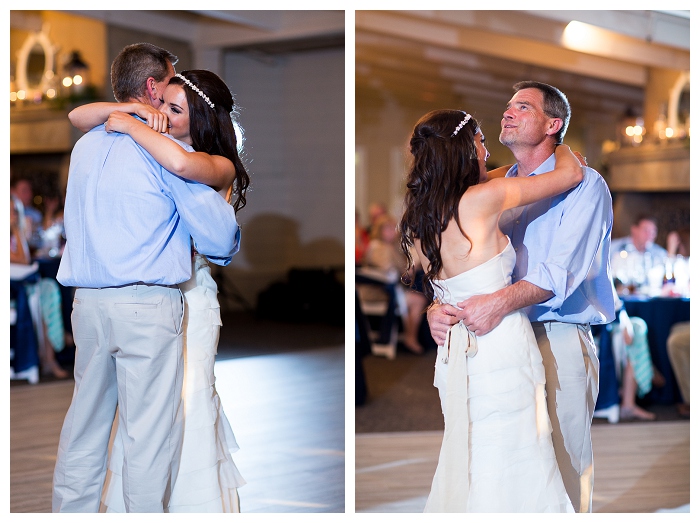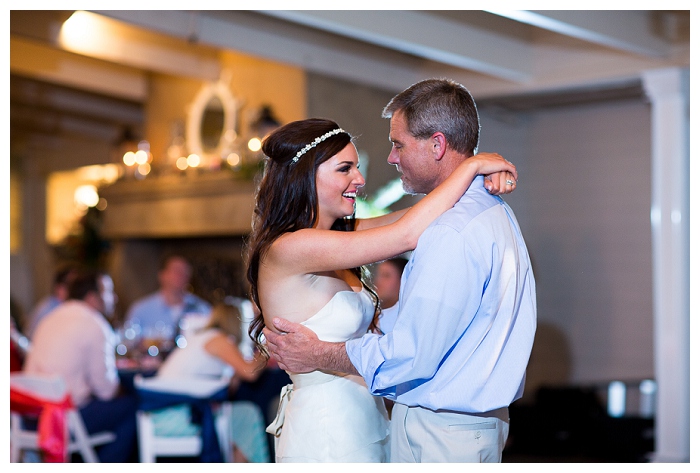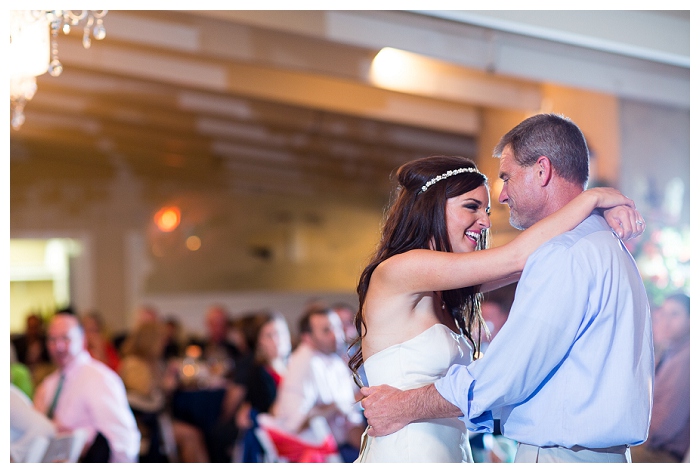 You know what a sucker I am for the Mother/Son dance!  Yea, I cried!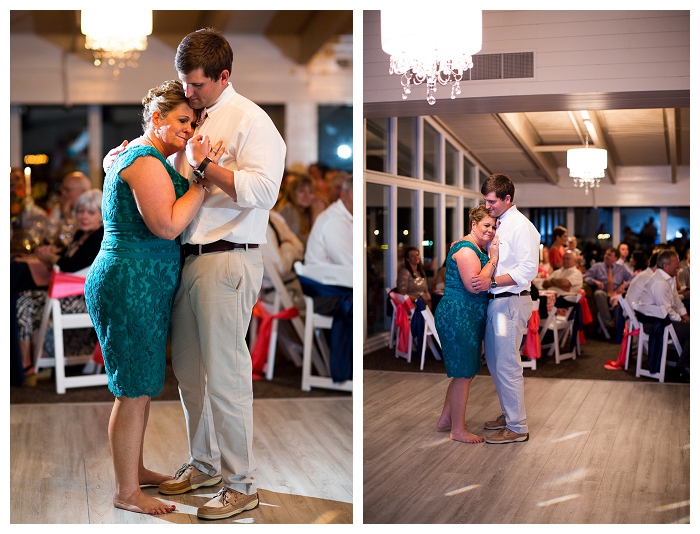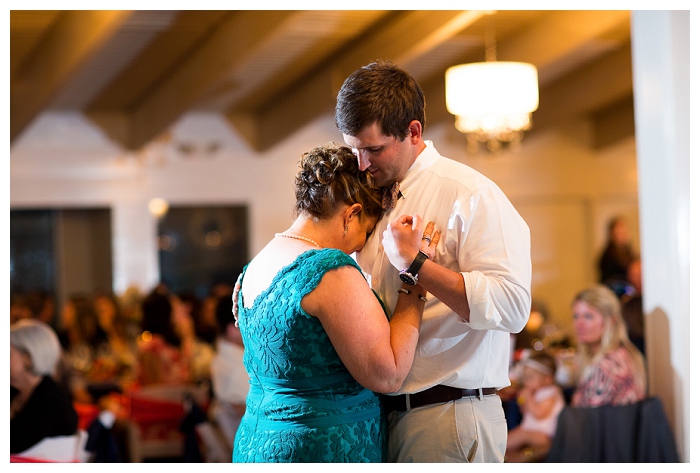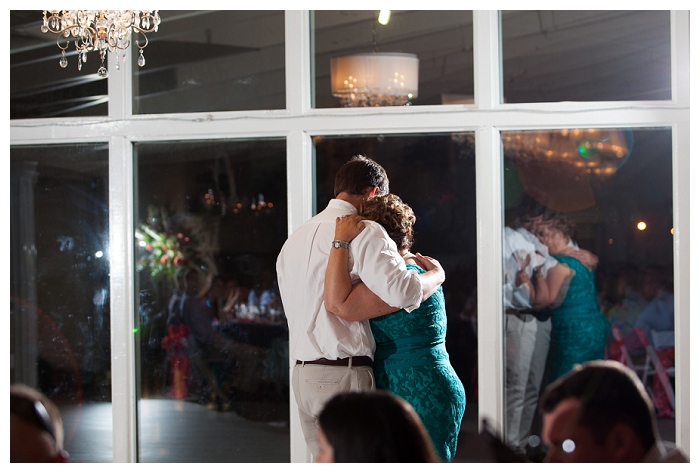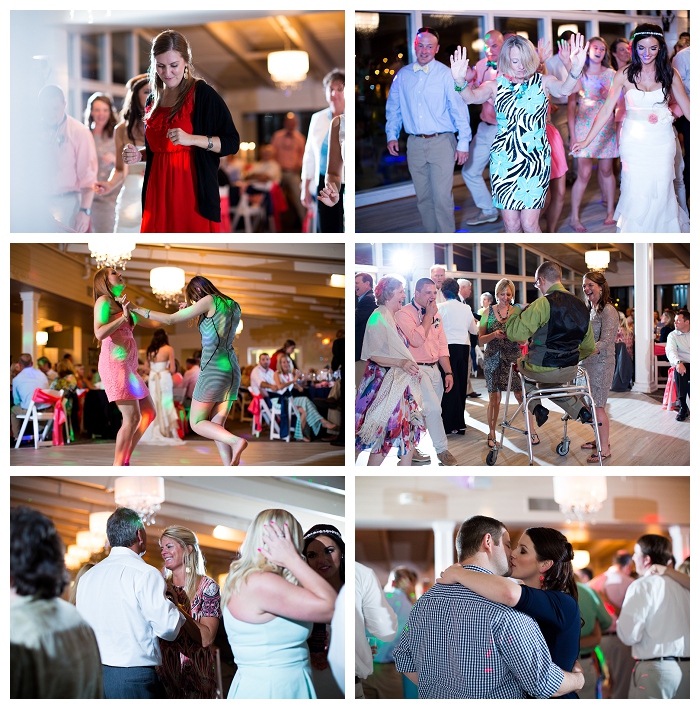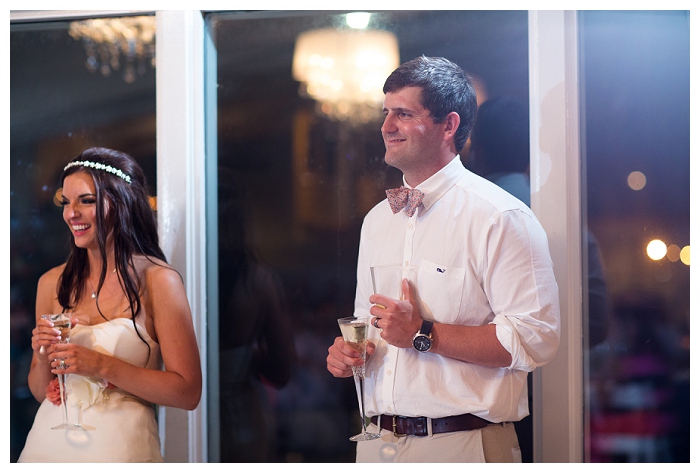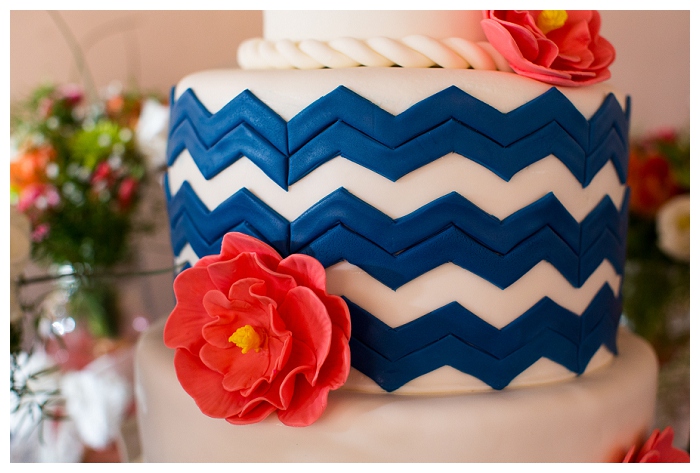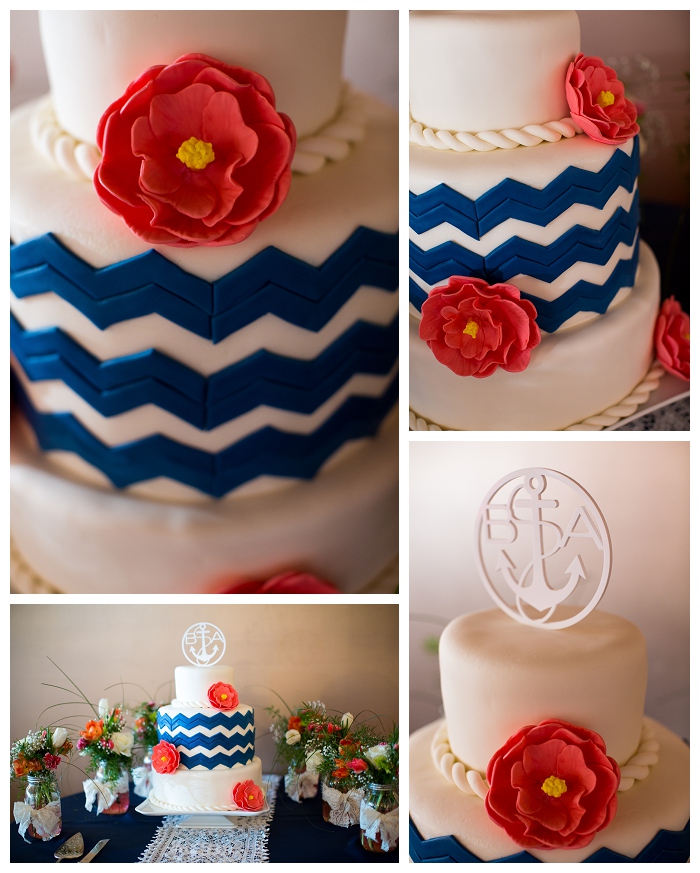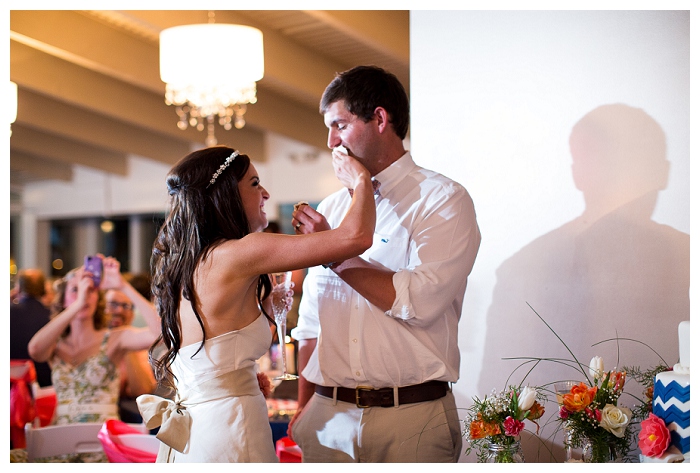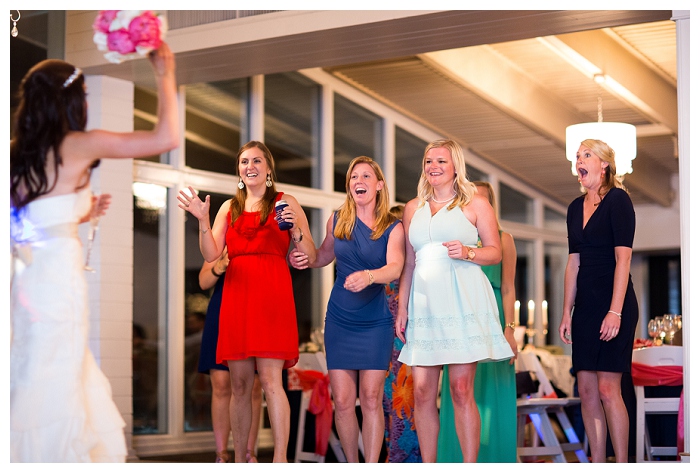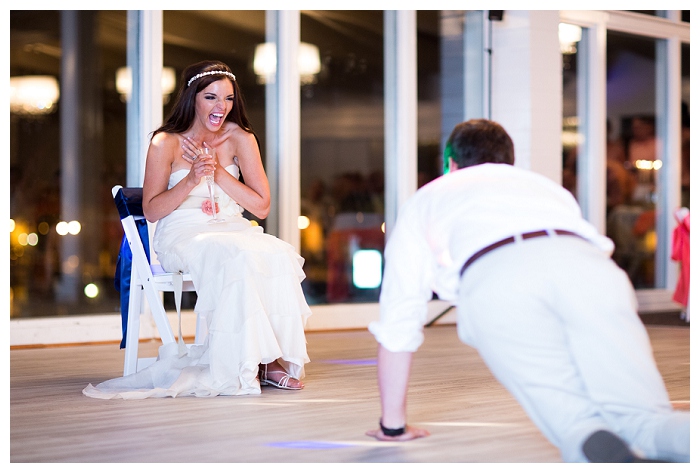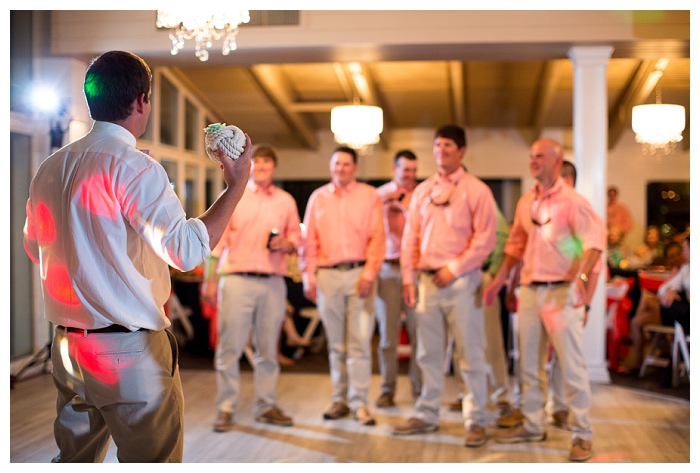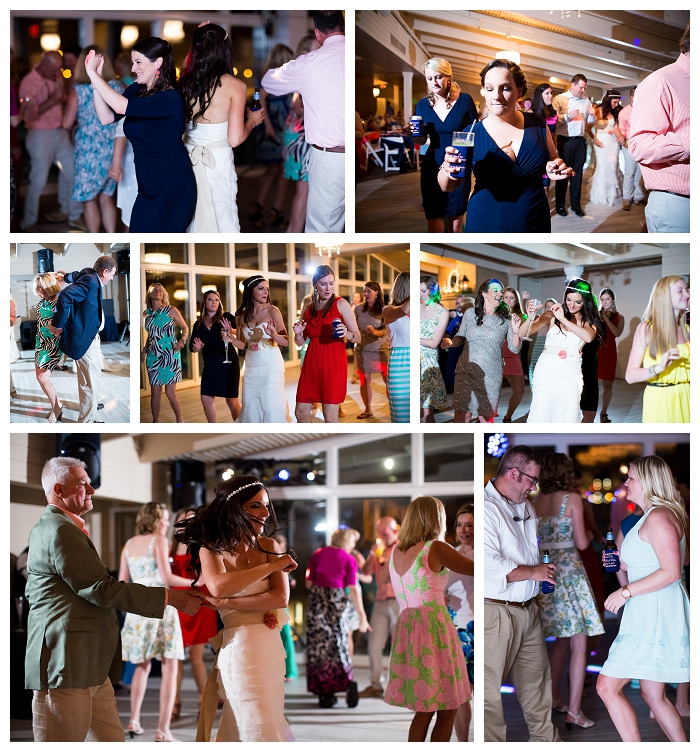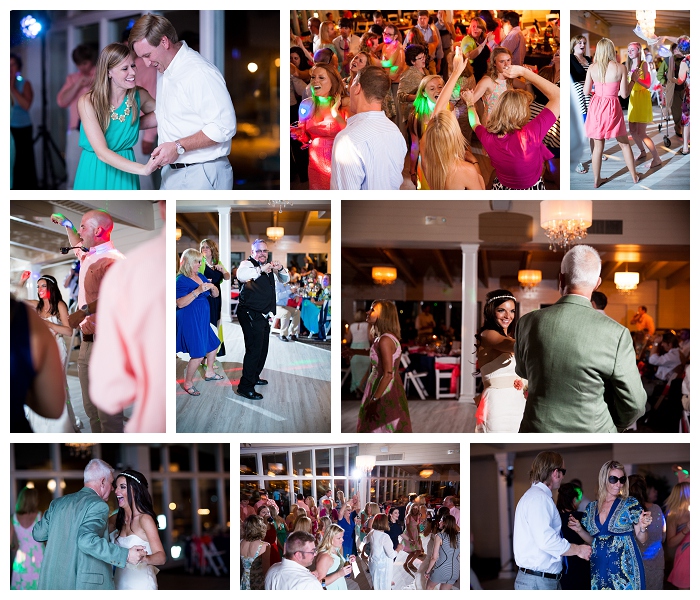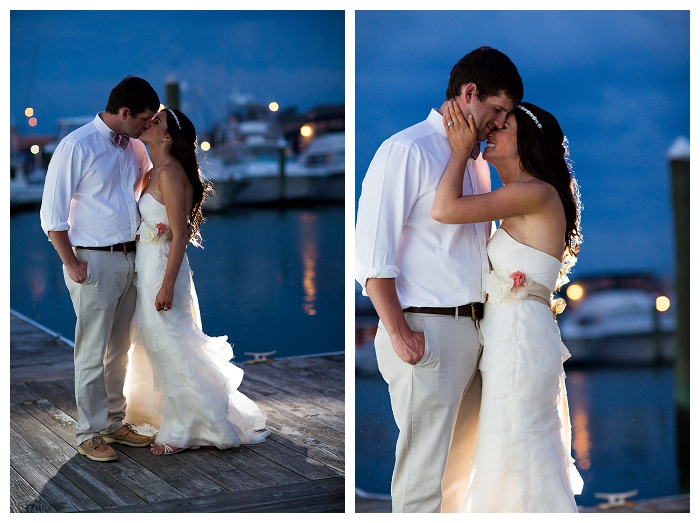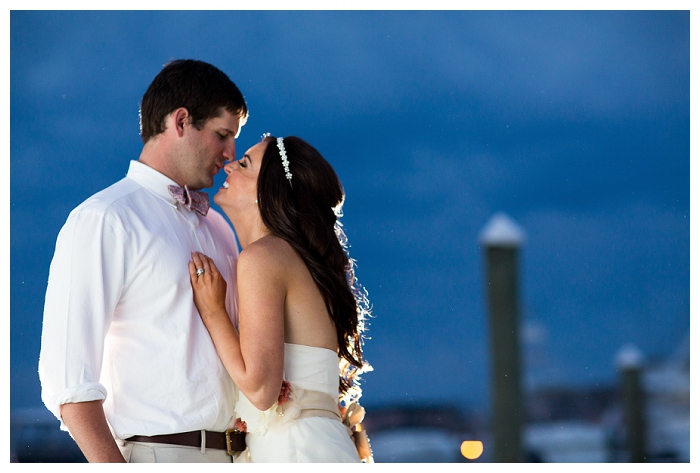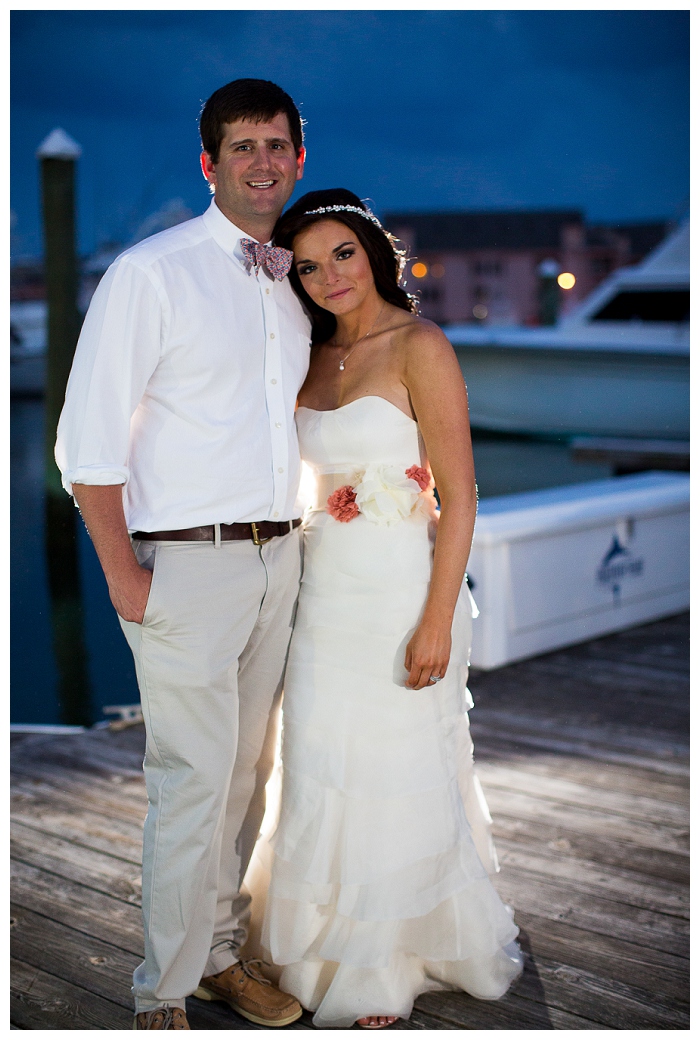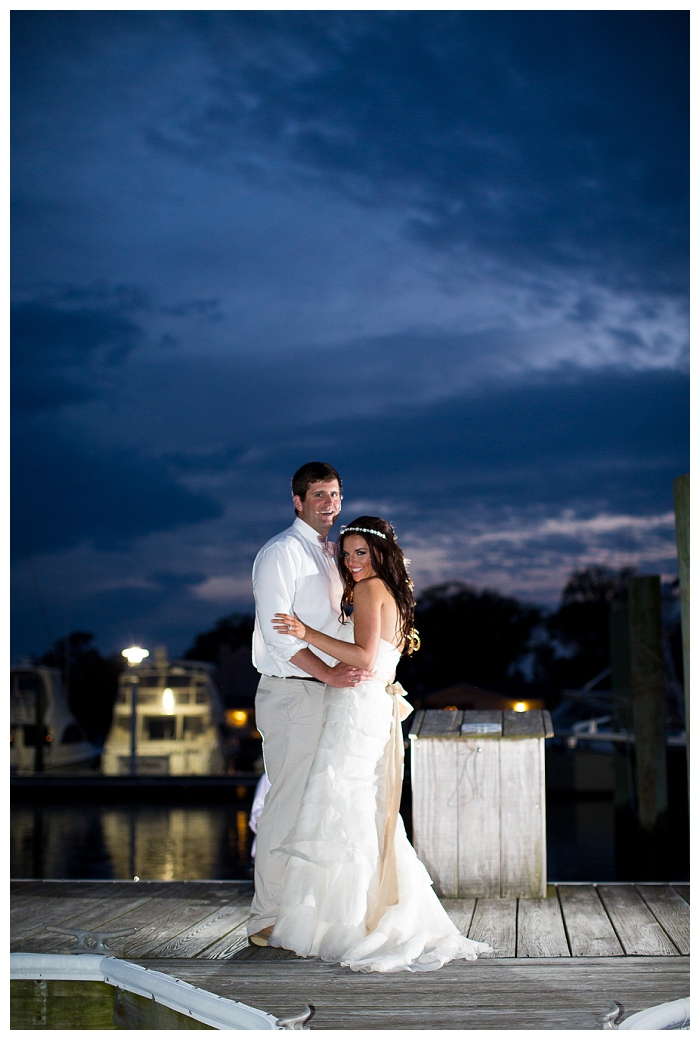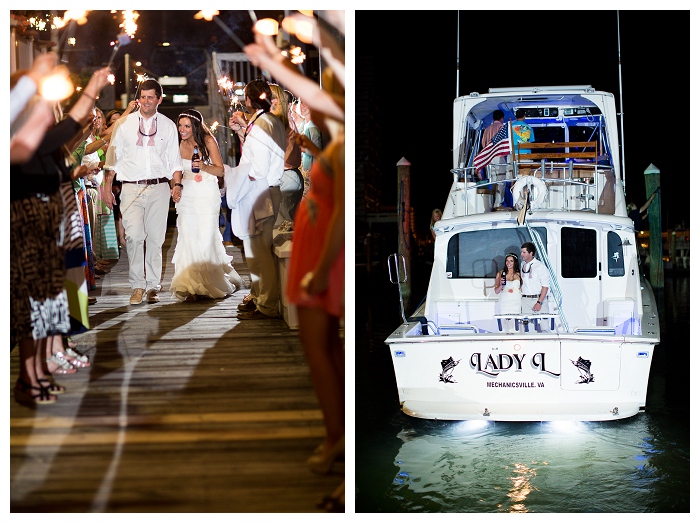 Special thanks to all the Vendors who made this day so special!
Ceremony & reception Venue:  The Water Table
Day of Coordinator & Vintage China & Glassware:  Piece of Mind-Bridal Services and Event Planning
Nautical Rentals:  Styled
Hair Stylist:  Nicholas  Carinci Major Tease Designs
Make-up Artist:  Theresa Little Make-up Artistry
Florist:  Heidi's Floral Designs by John
Caterer:  Chef by Design
Cake:  Jack & Jill Baking
Gown:  Keira by Modern Trousseau
Groom & Groomsmen Attire:  Vineyard Vines
Bowties:  Port Royal Outfitters
DJ:  Astro DJ's Jarrett
Also HUGE thanks to Jay and Megan of MDC Photography!  You two are the BEST!!!