Anna & Rob were Married at the United Methodist Church in Virginia Beach Virginia and held their reception at the Shifting Sands Beach Club on the Dam Neck Base.  They met in college, and were drawn to one another at a fraternity party.  Rob then followed in the footsteps of his Father and Brother and became a Naval Aviator.  They are re-locating to California to start their newlywed life together and we wish them lots of love, laughter, and happiness!  🙂
It turned out to be a beautiful day, despite starting out rainy, and both Families were full of fun!  I finally got to work with The Girl Tyler, and had a blast hanging out with her team.  We started out at Behind the Veil, where Liz Alfier made Anna look beautiful.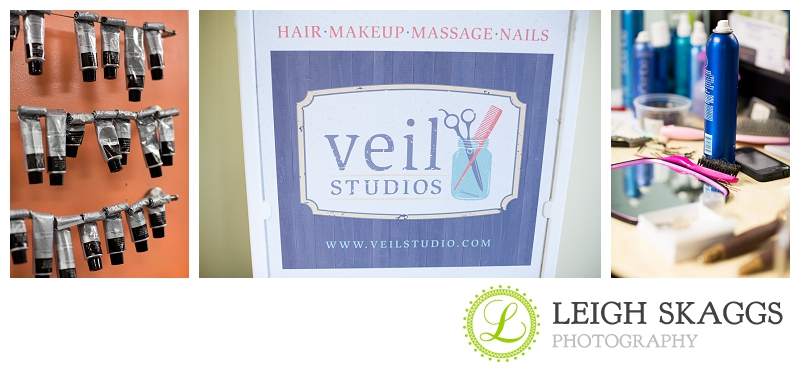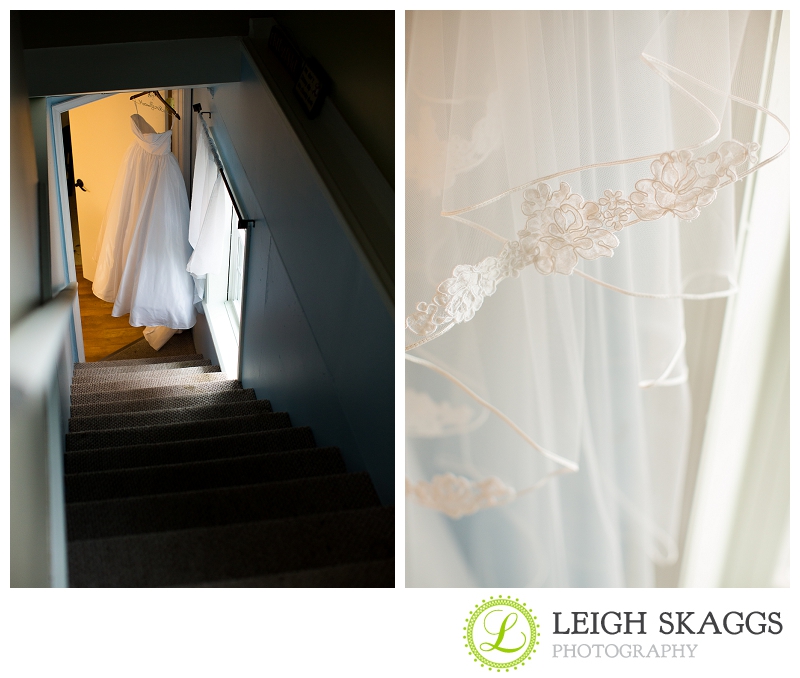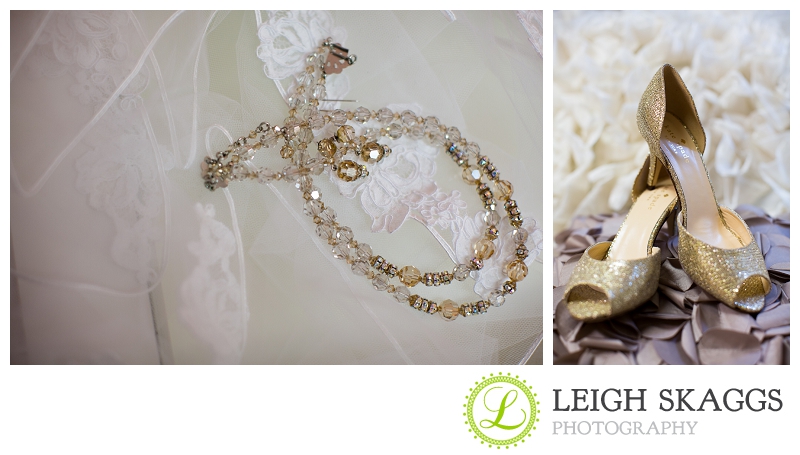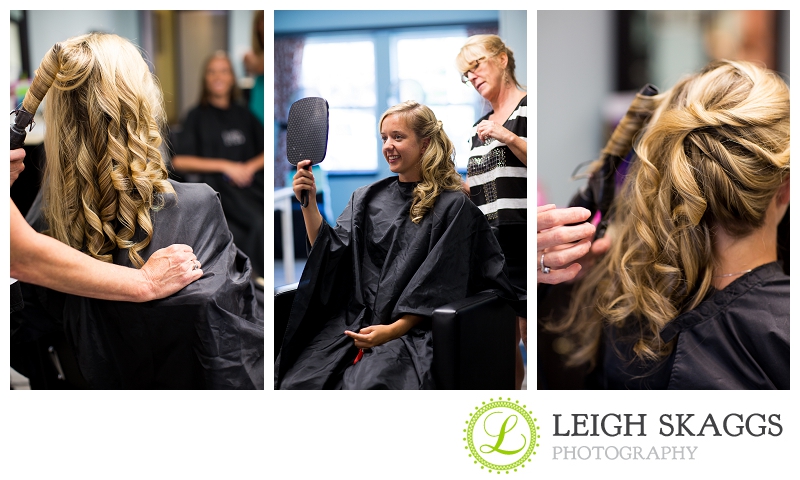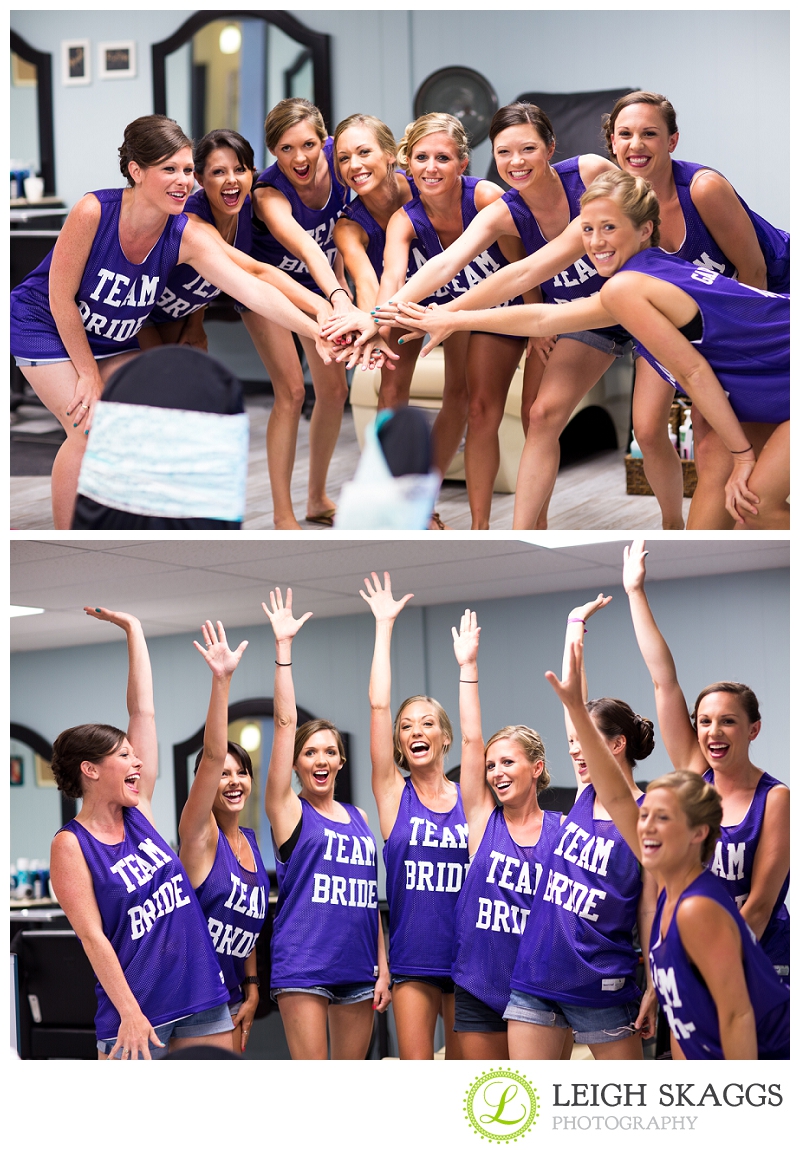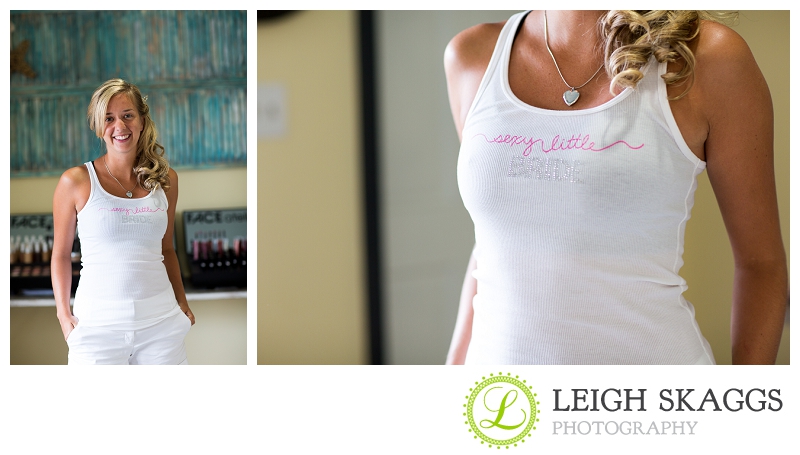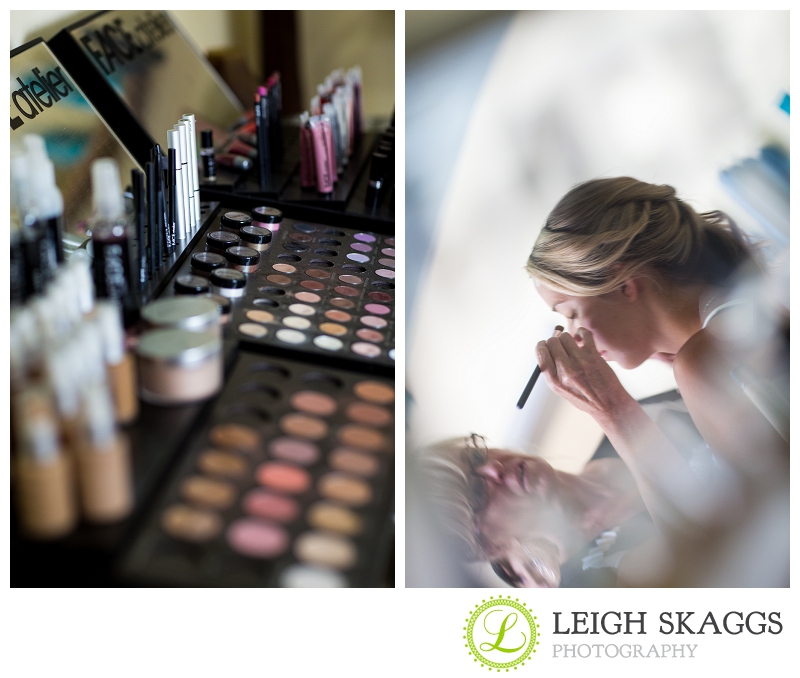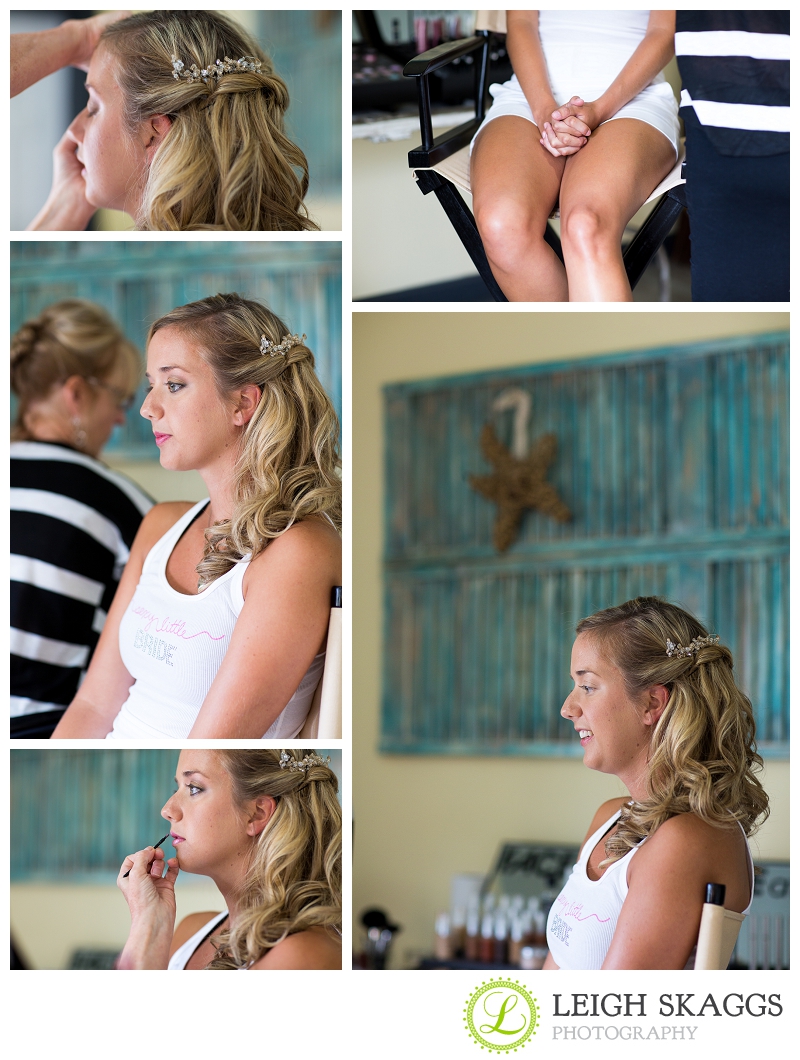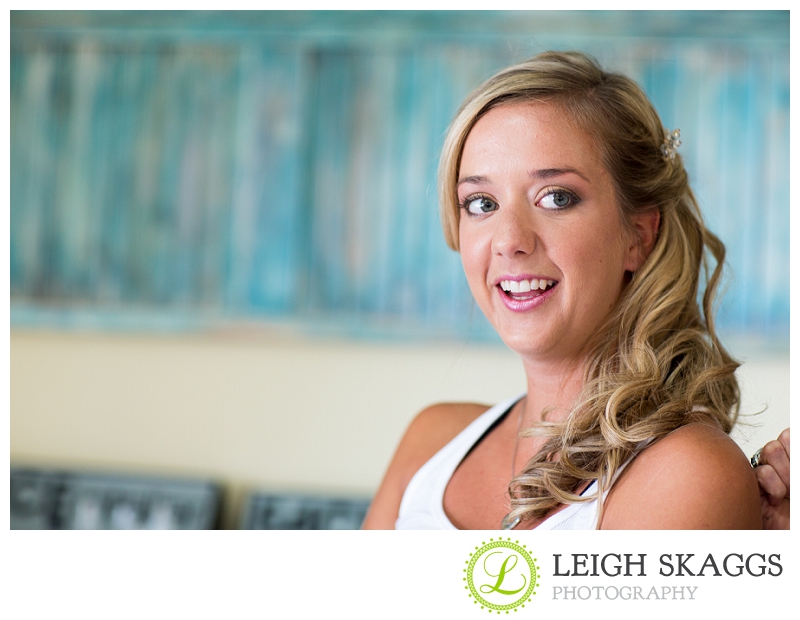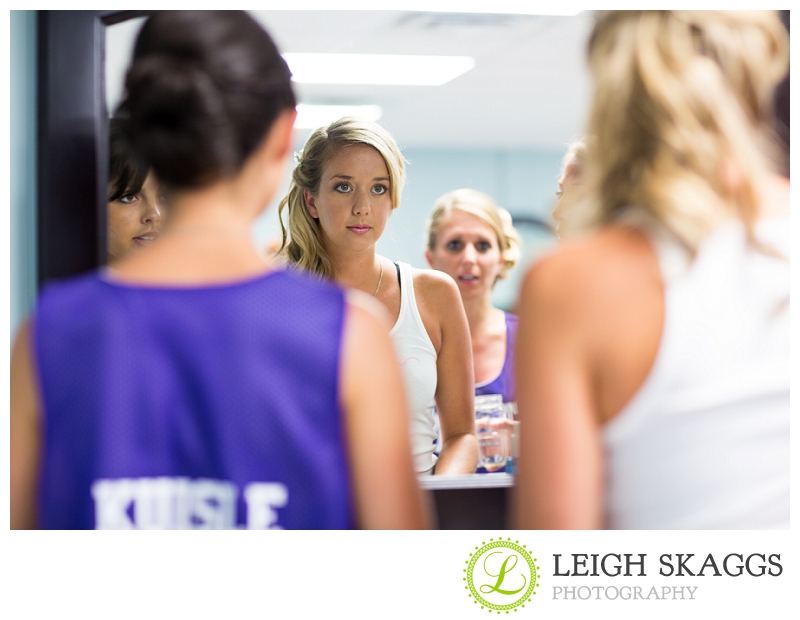 Then we went back to the Wyndham to get Anna into her gorgeous dress from Wtoo and Kate Spade Shoes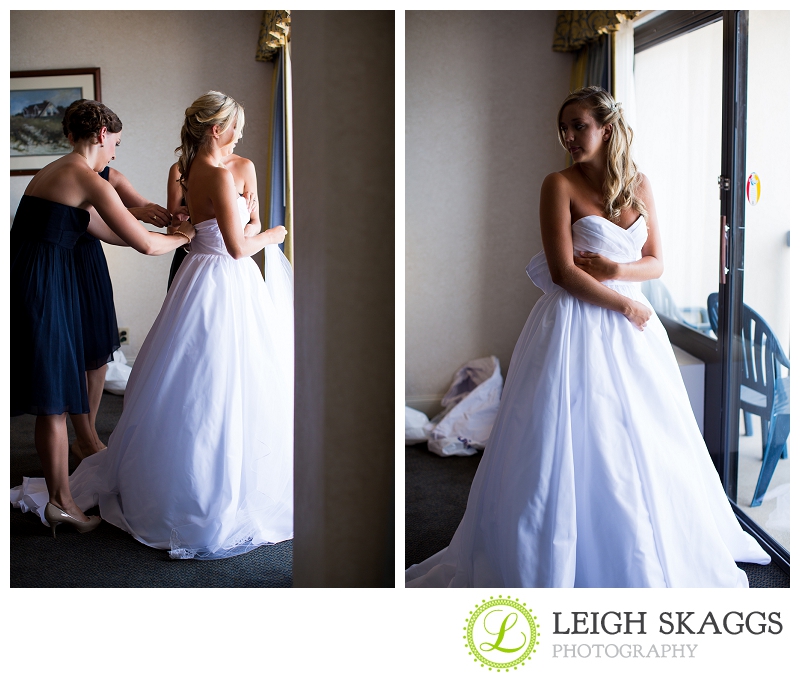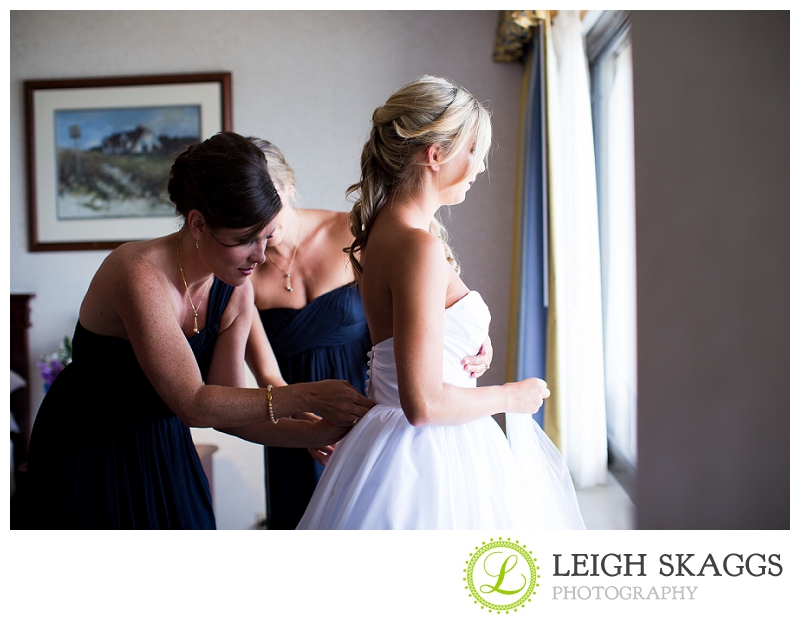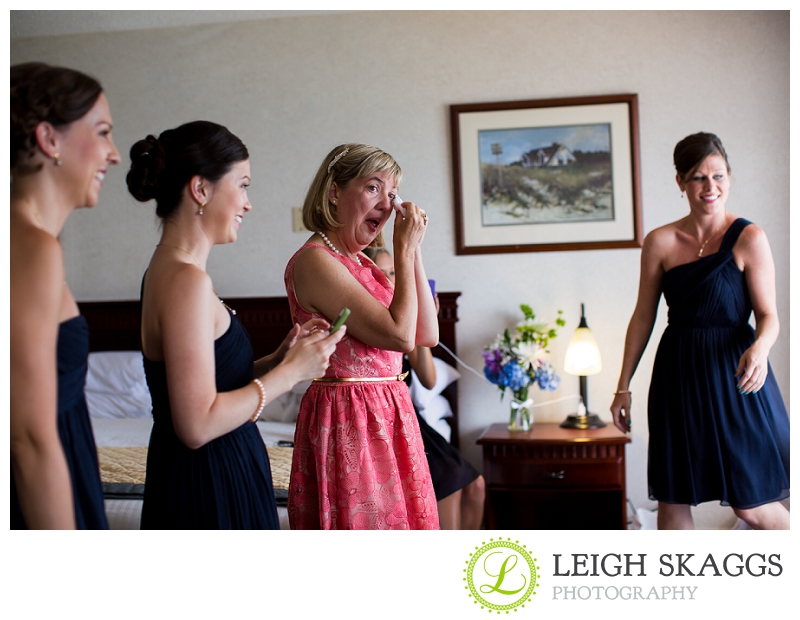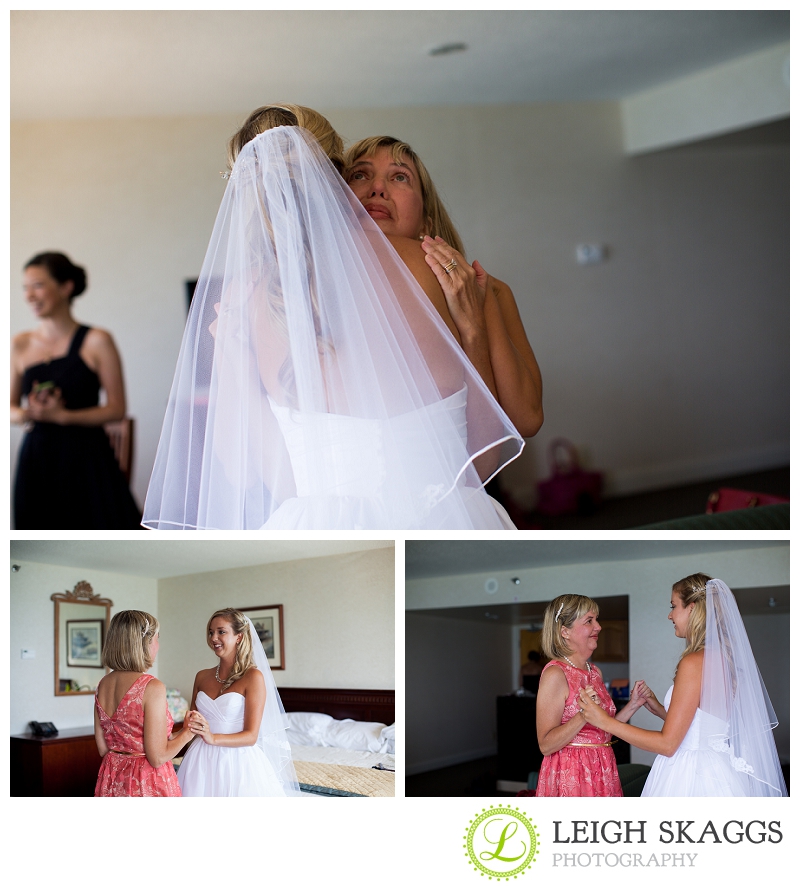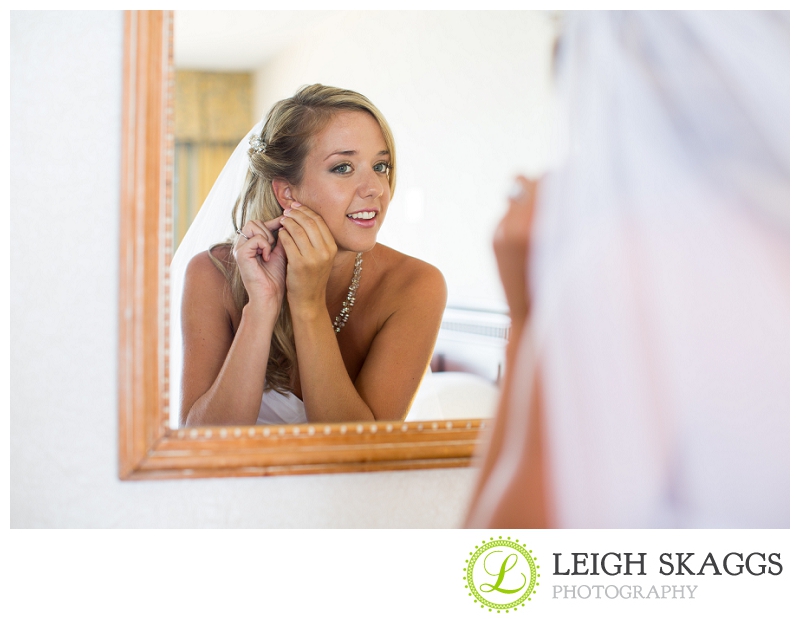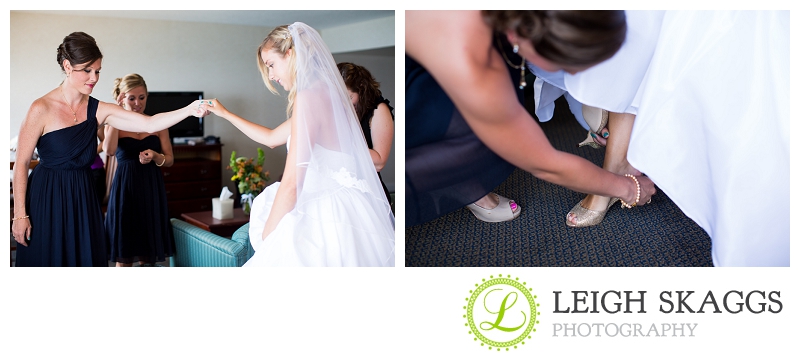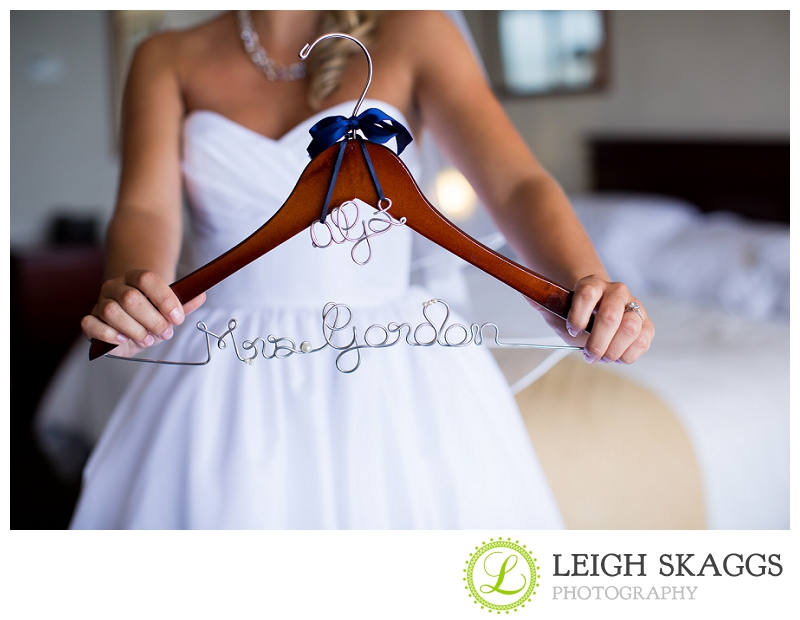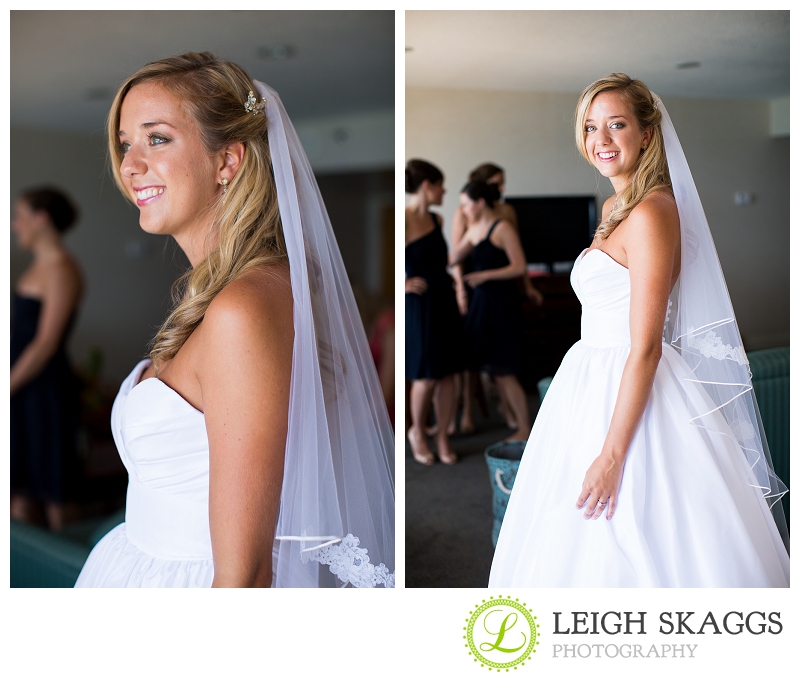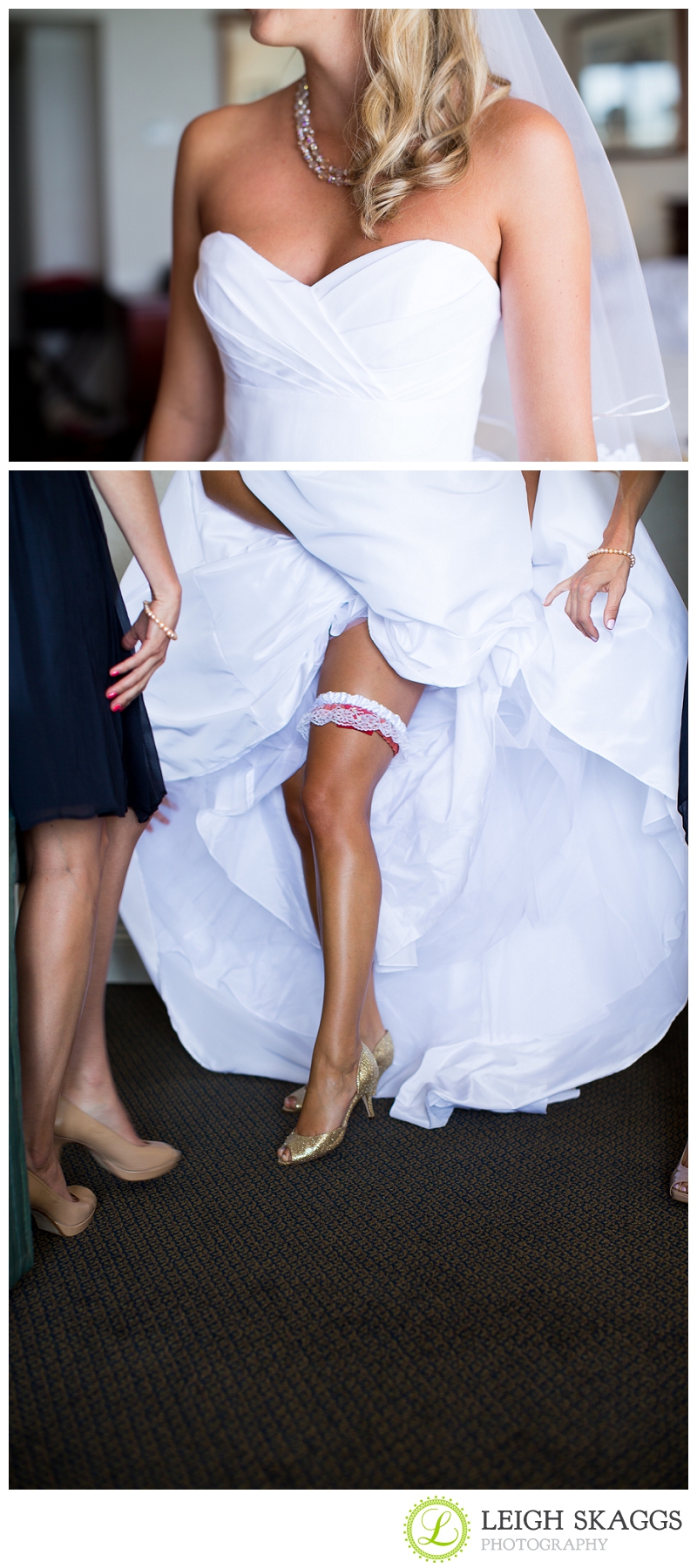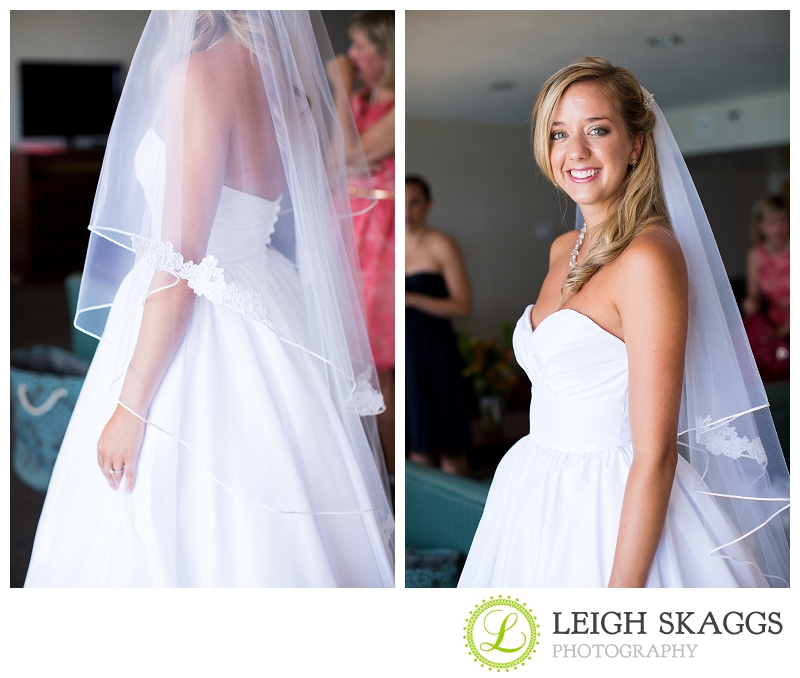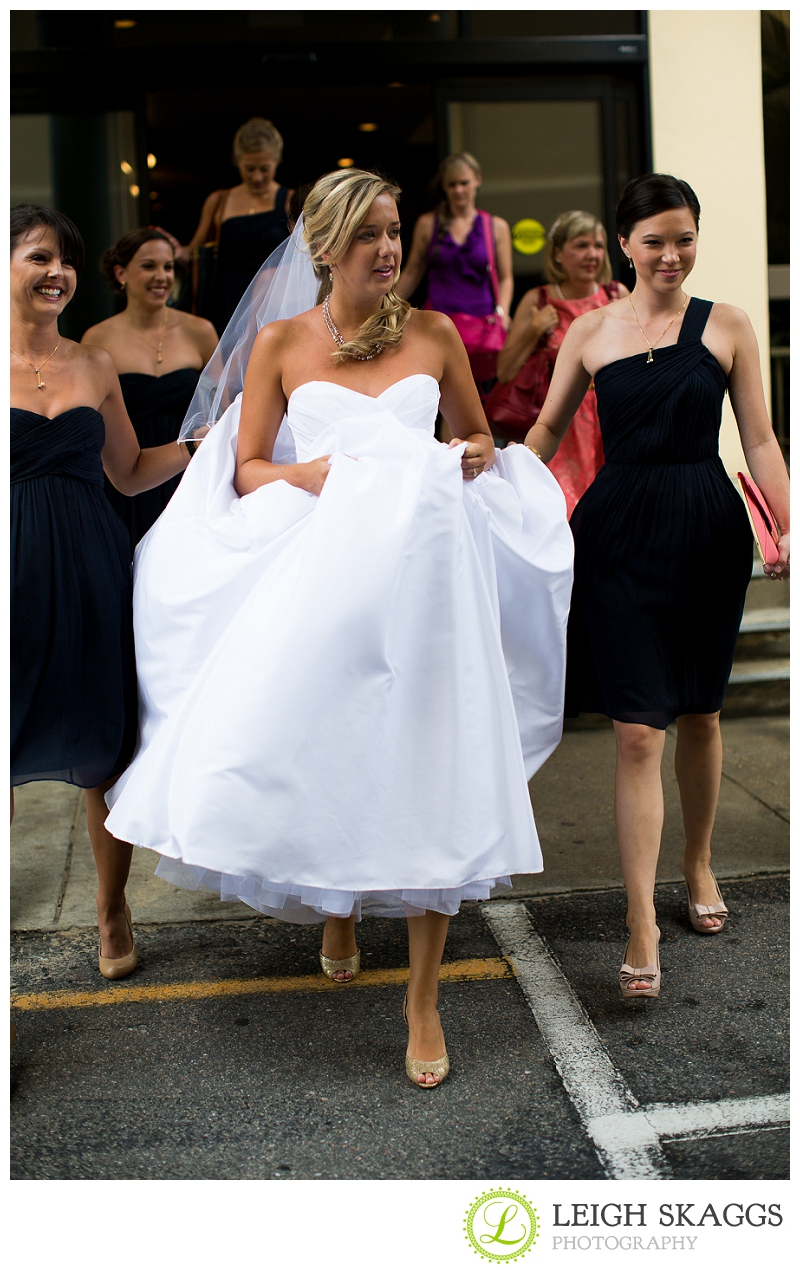 Meanwhile back at Rob's Parents house…the guys enjoyed a Family tradition of a good toast of Bourbon…then Rob got ready to go to the church…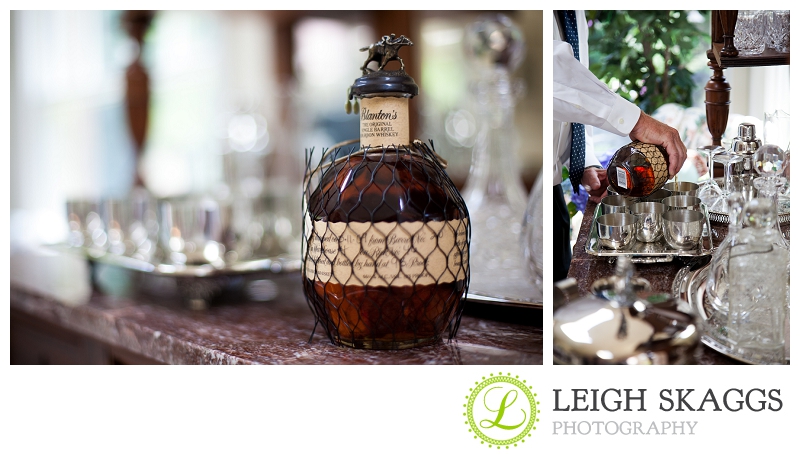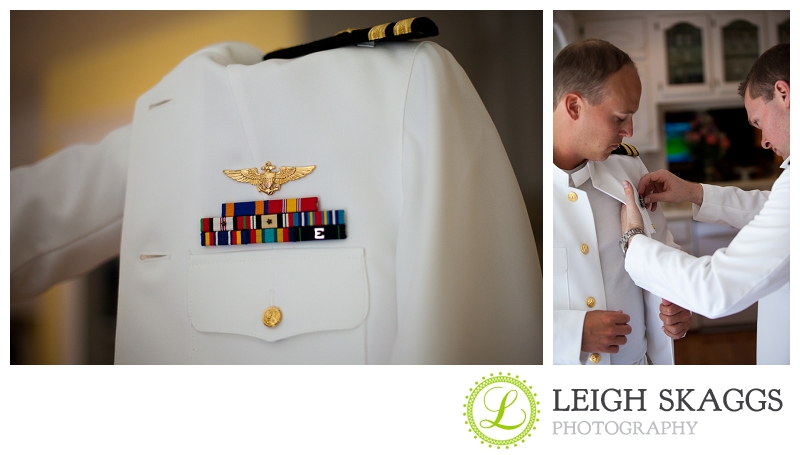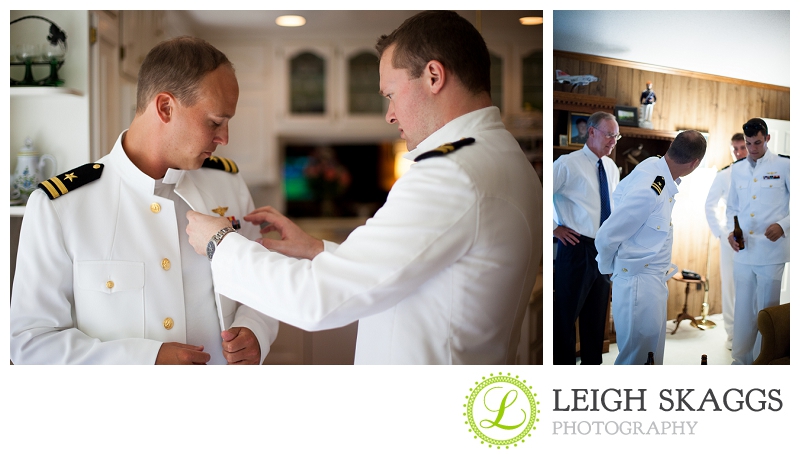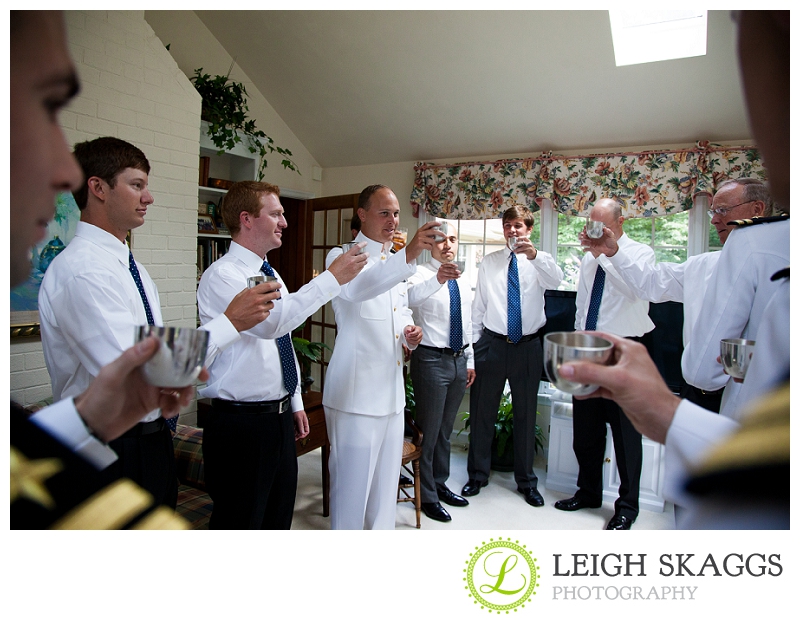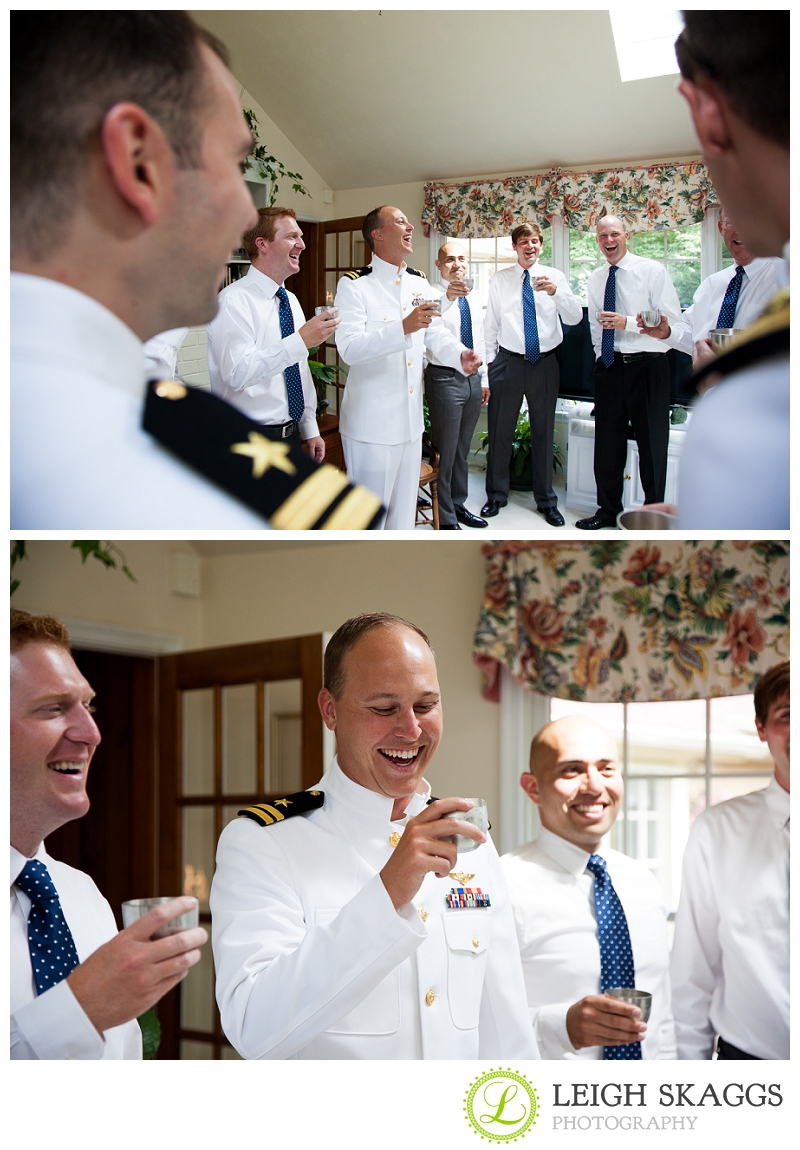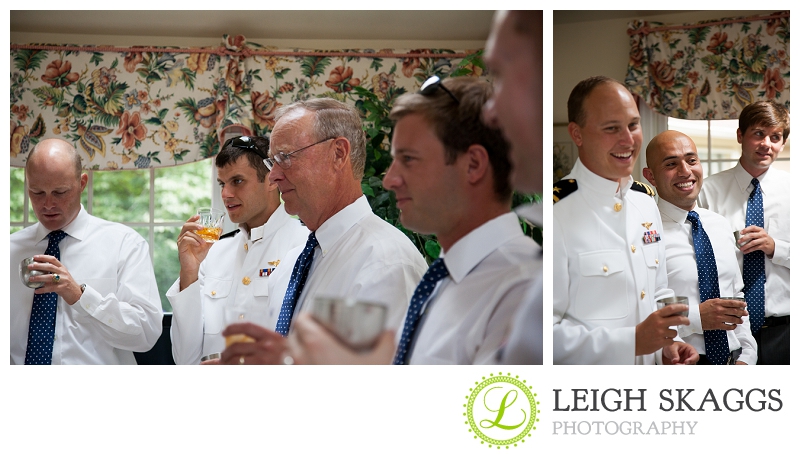 To the Church…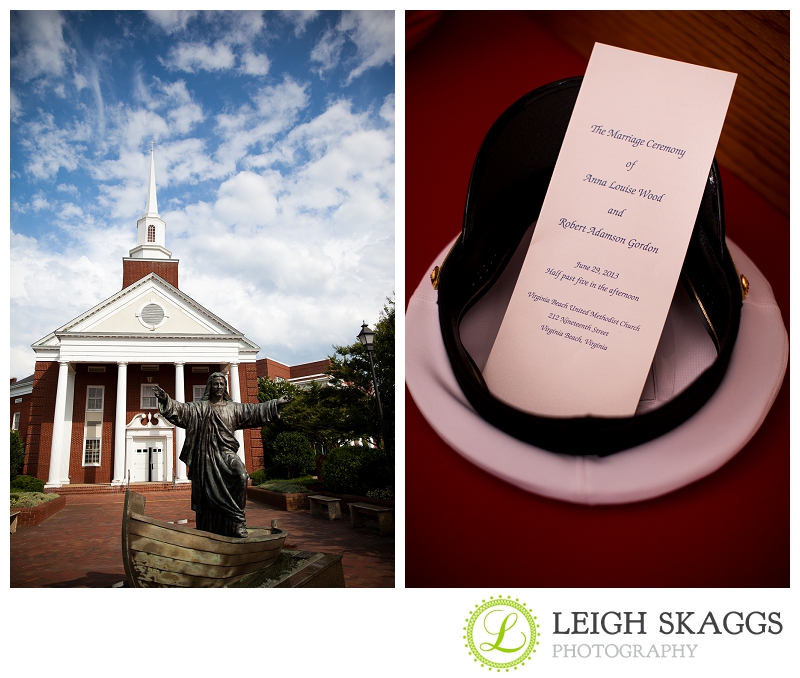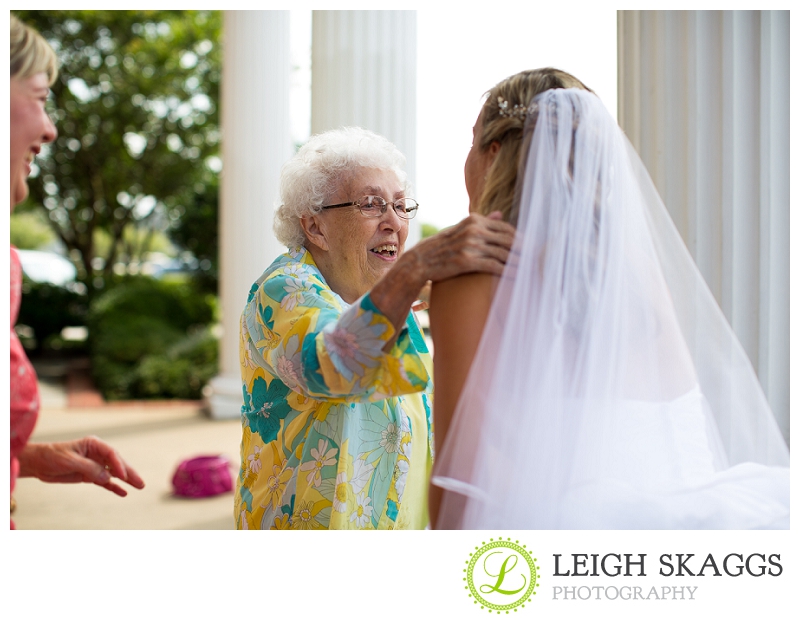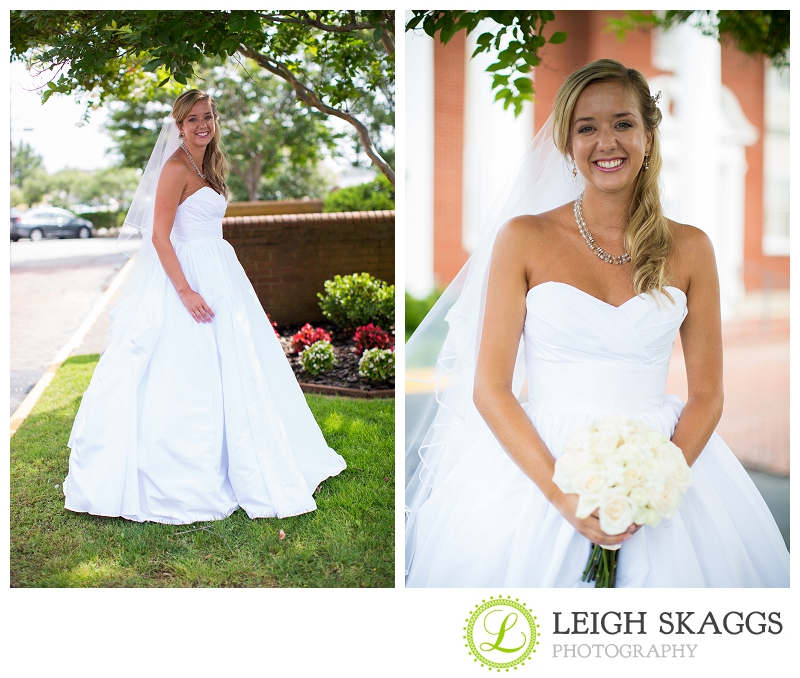 Love the Flowers by Leslie Hartig Floral Design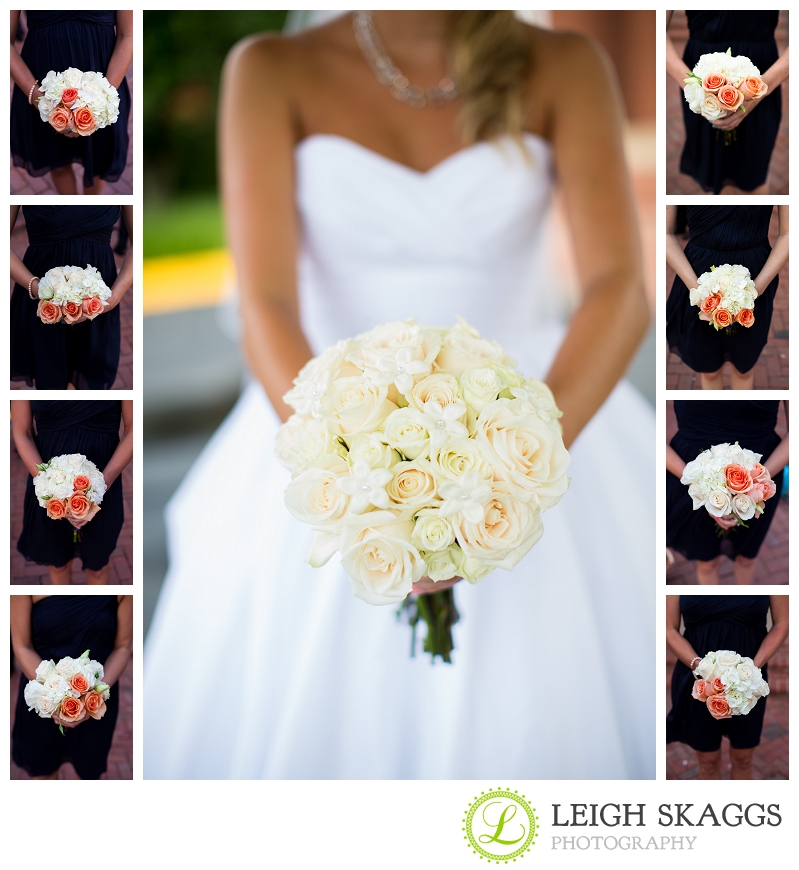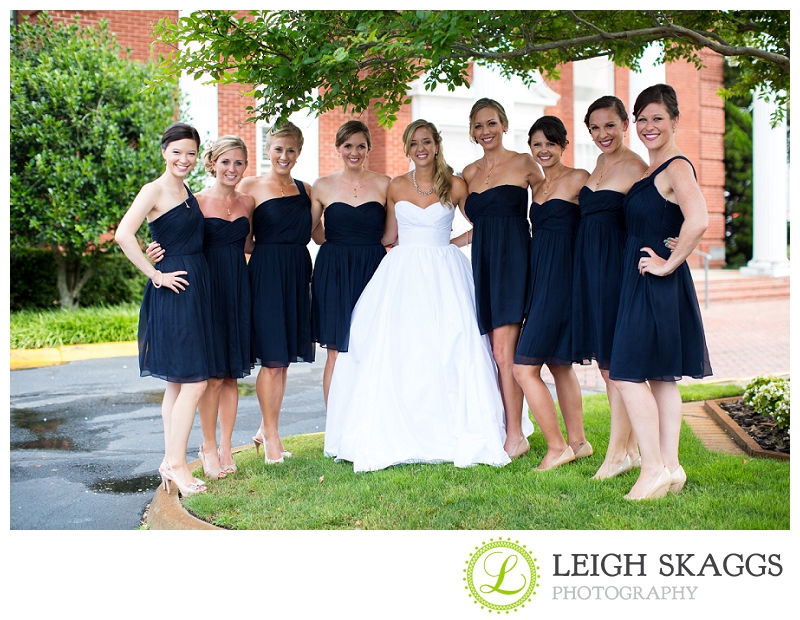 Anna and Rob, did not want to see each other before the Ceremony, but decided to Pass a Note to one another.  It was really sweet and I liked the idea.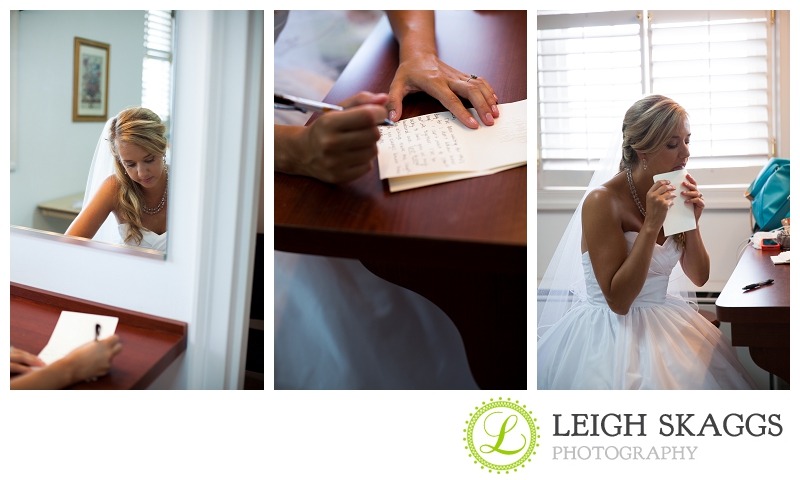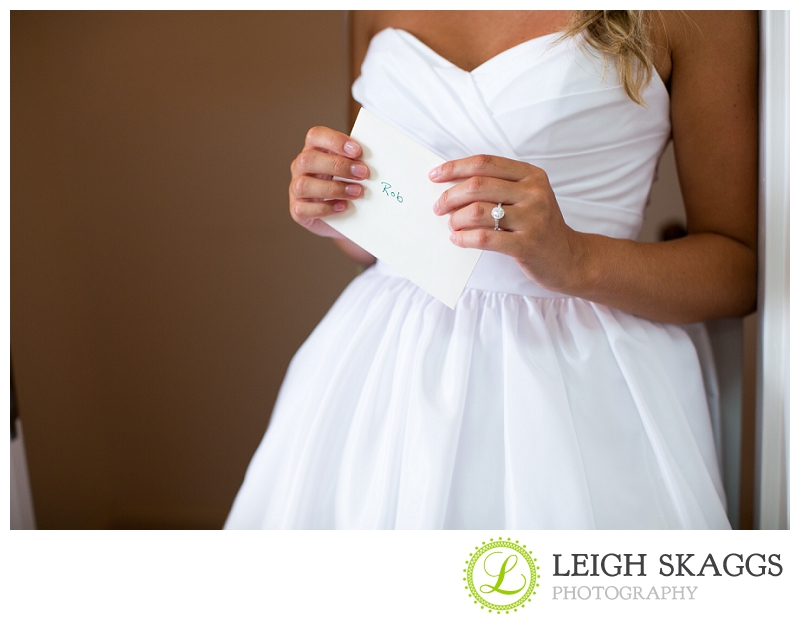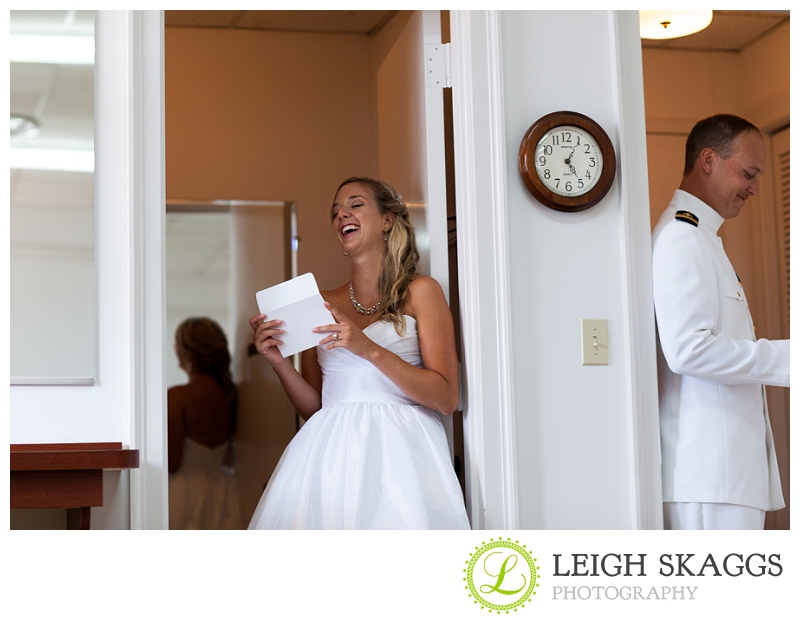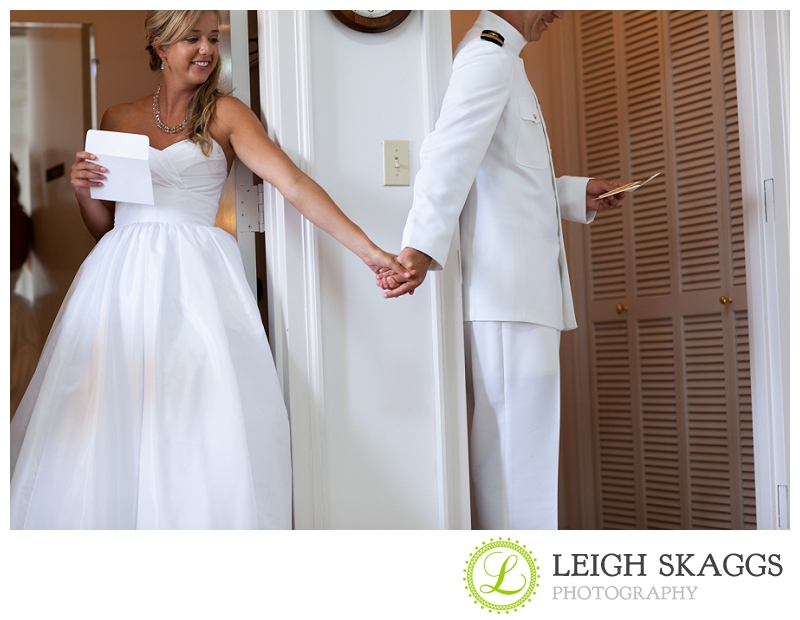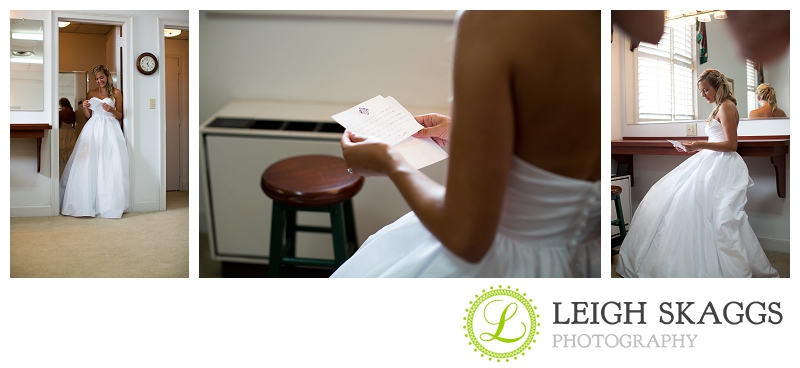 Then it was time for the Ceremony!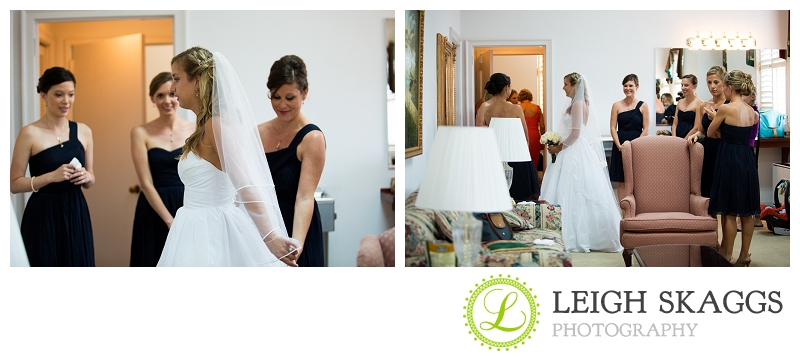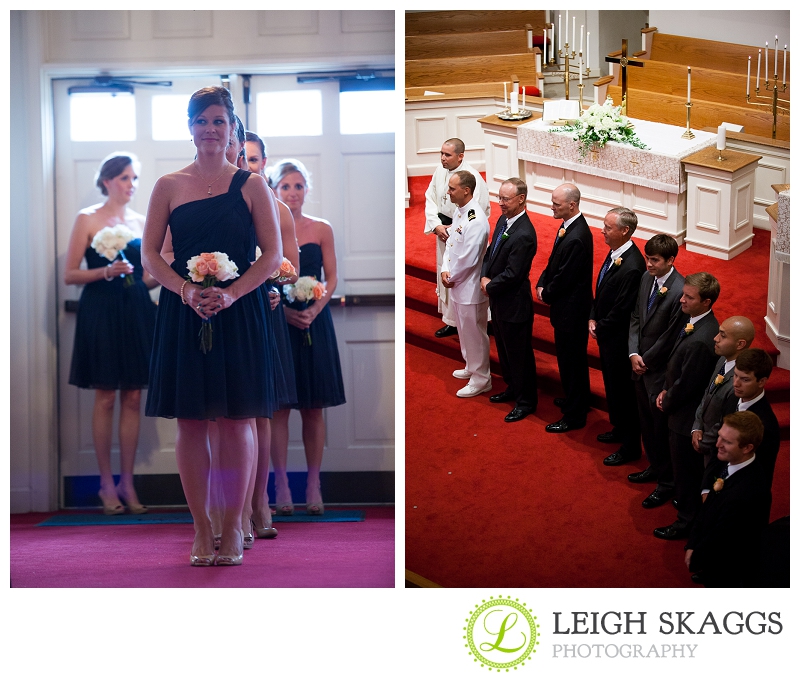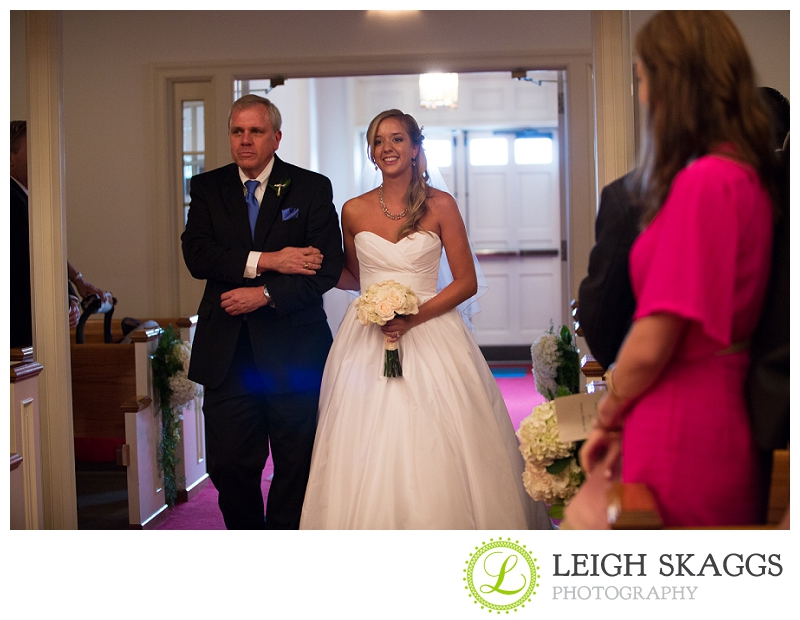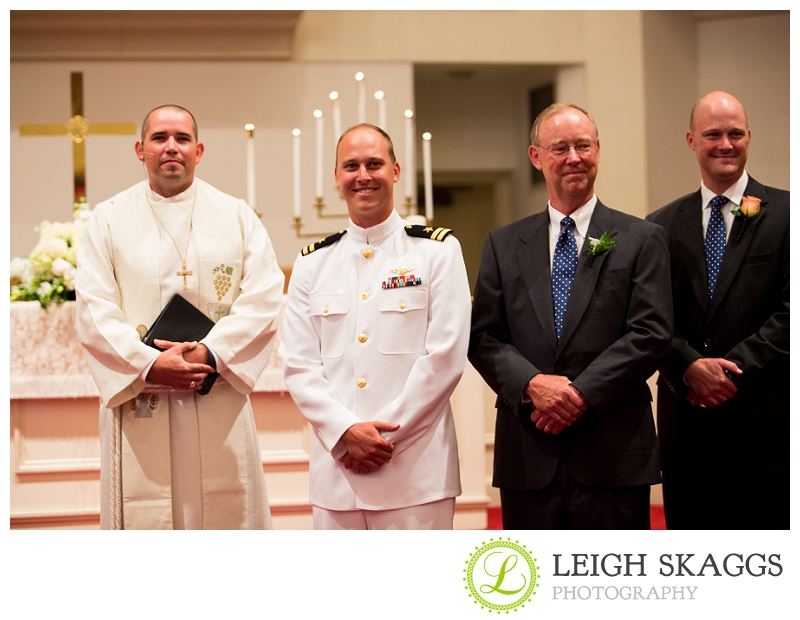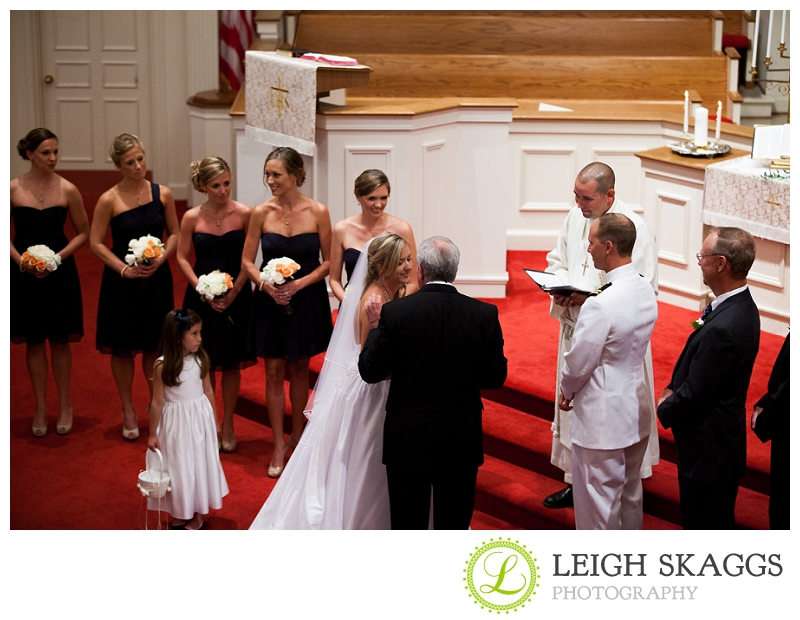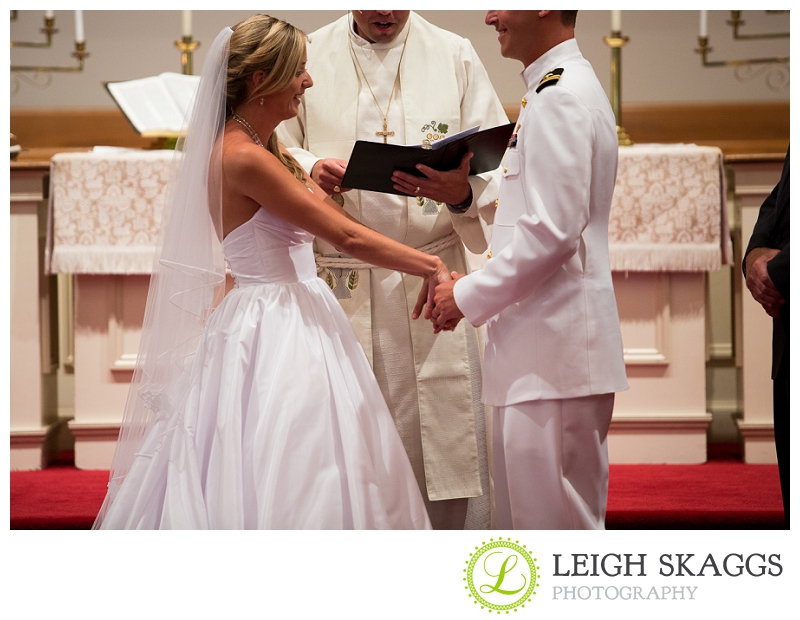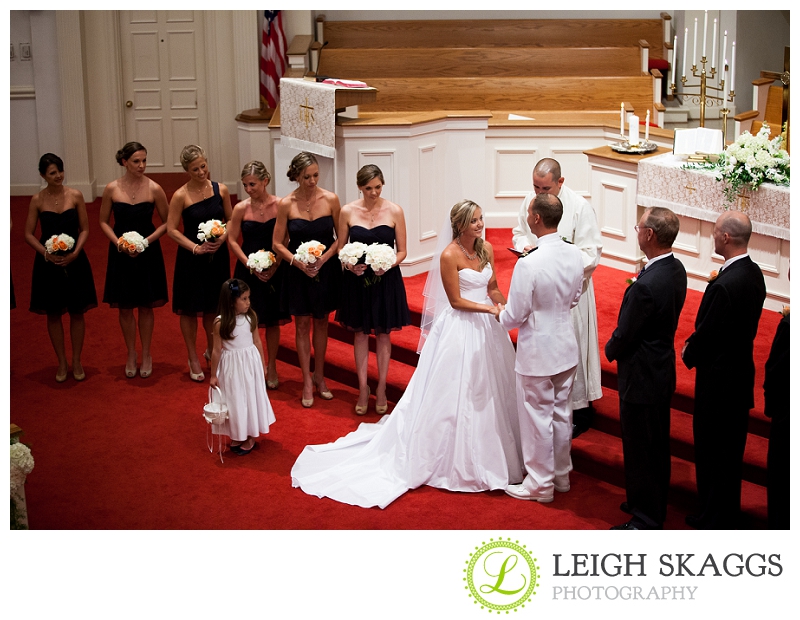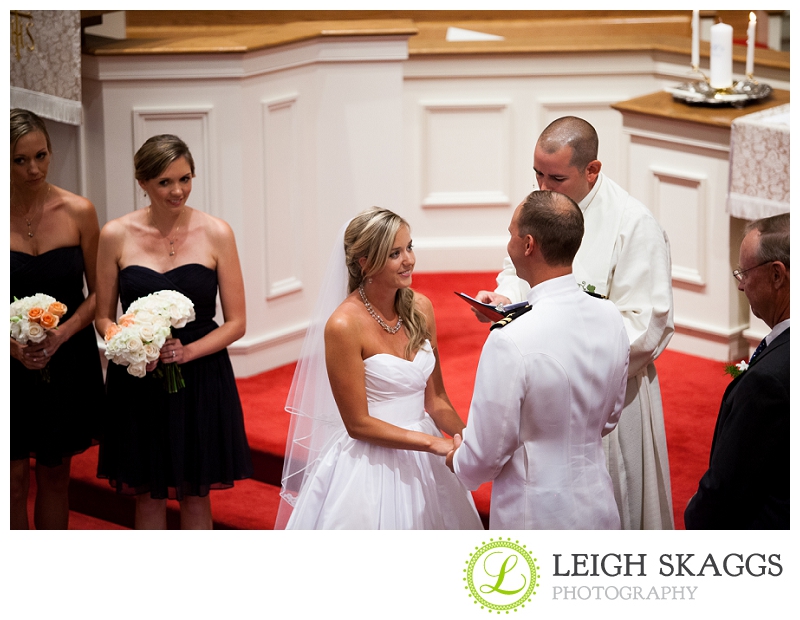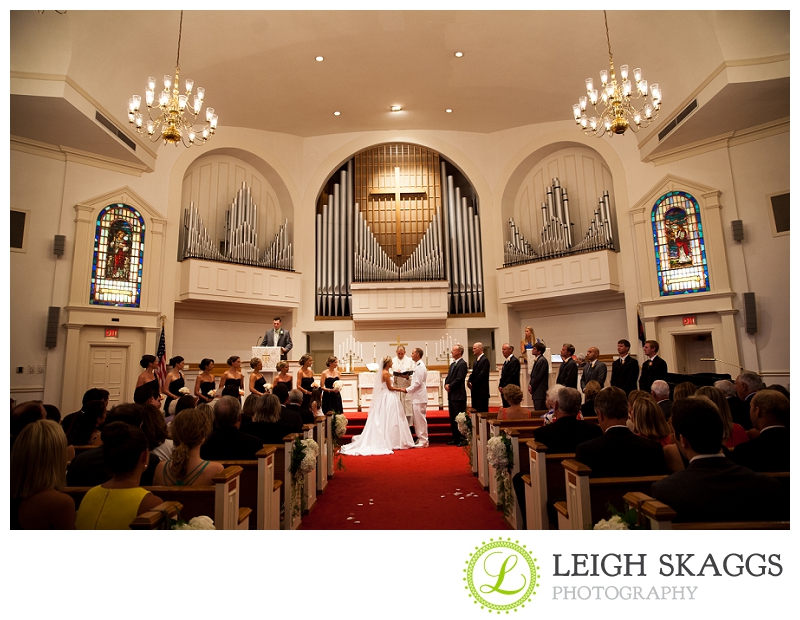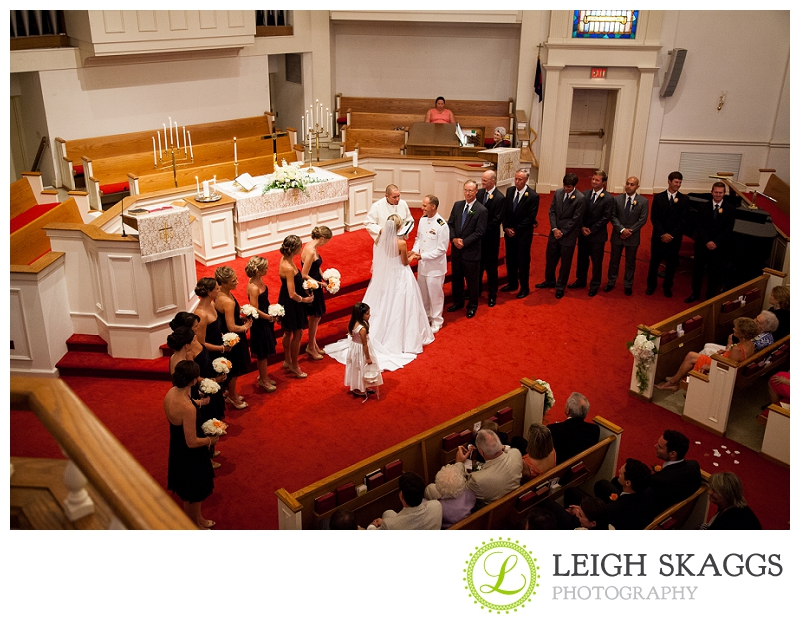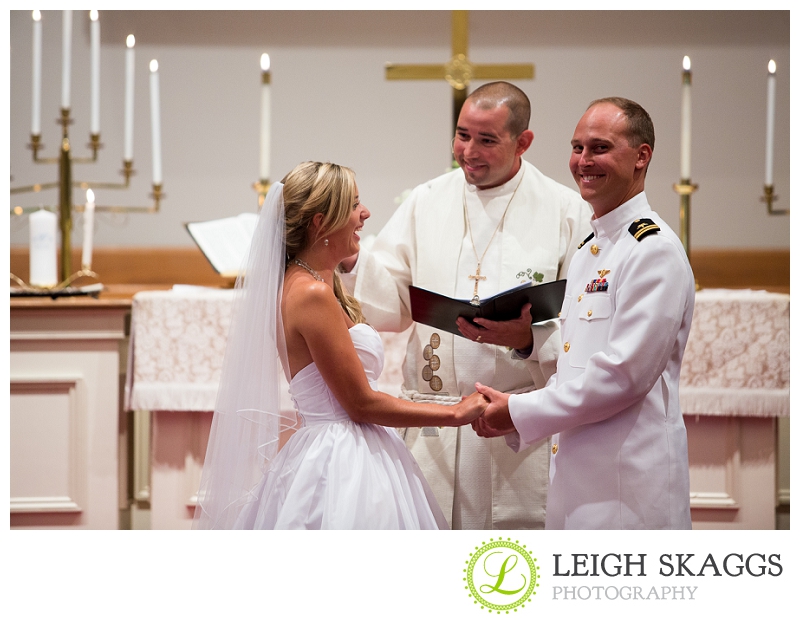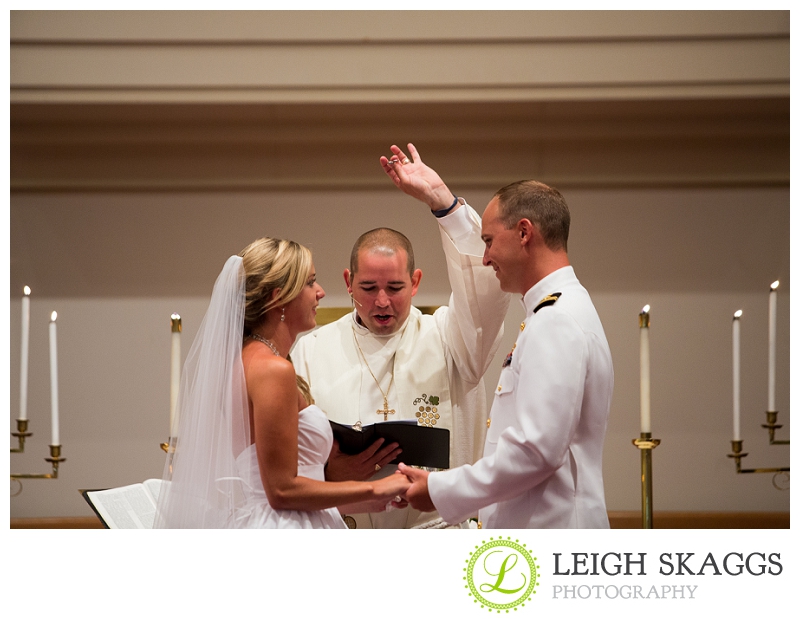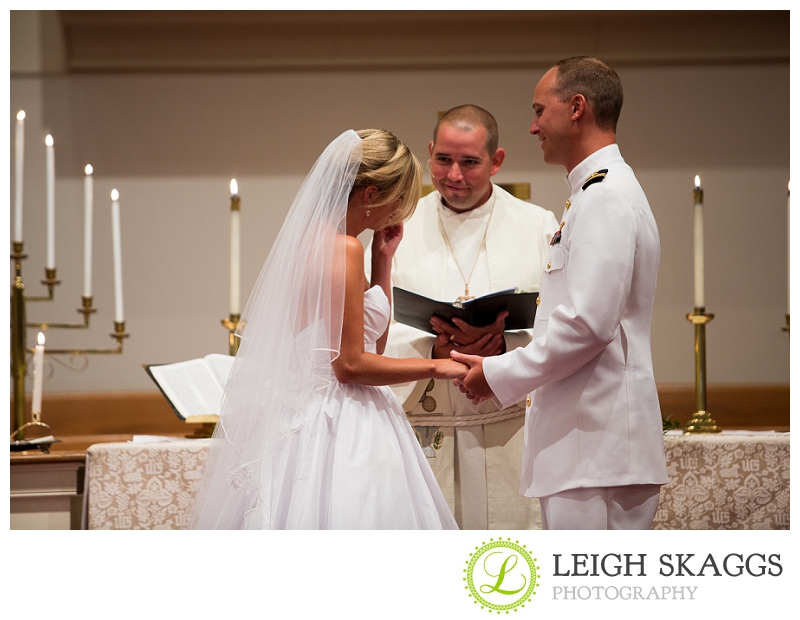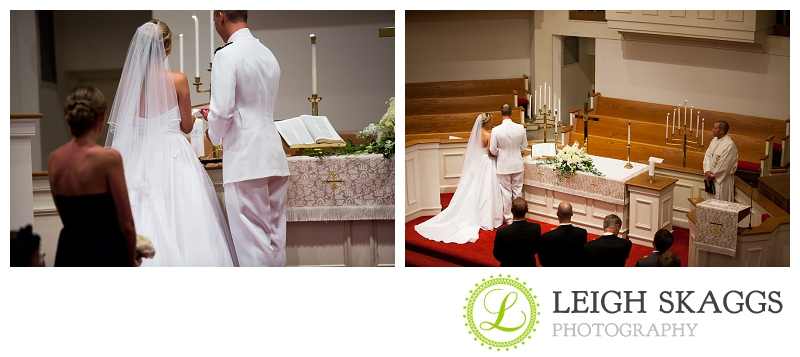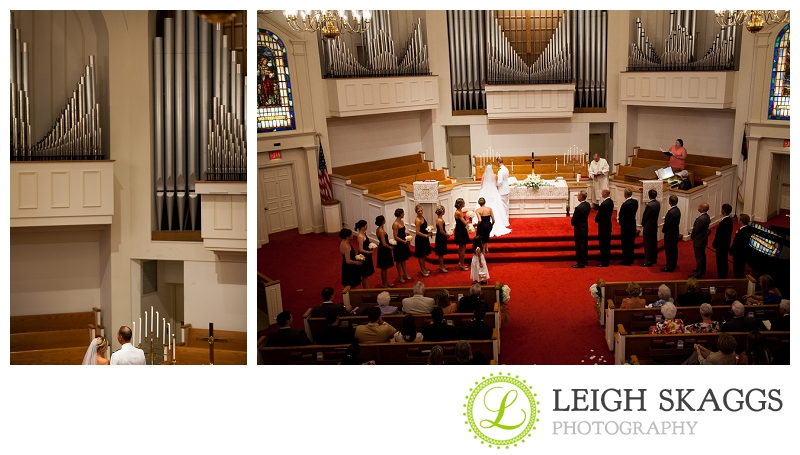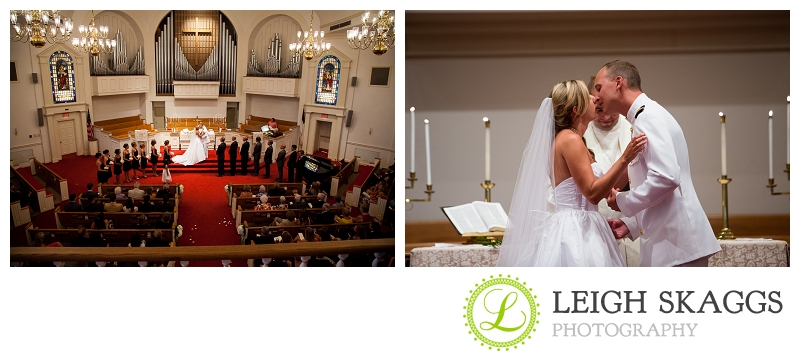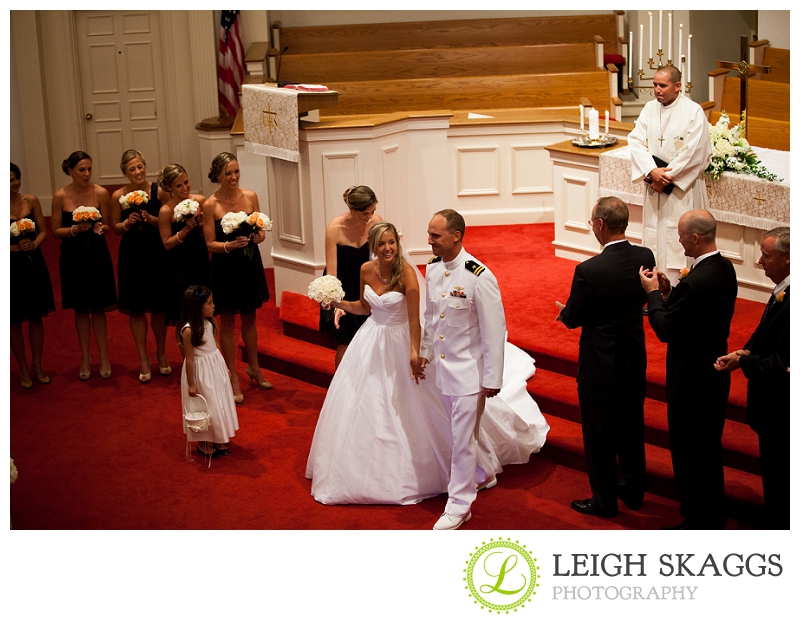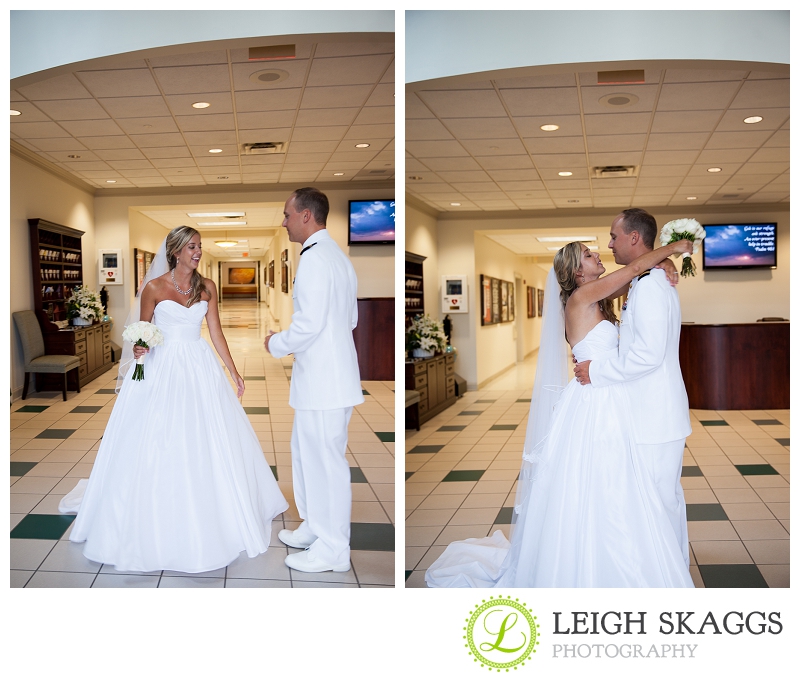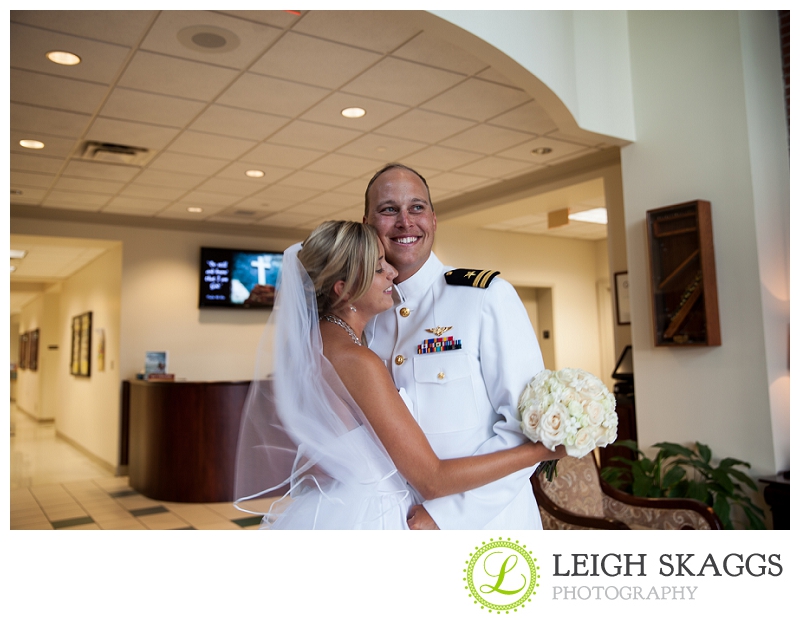 Then they did a Sword Ceremony…which was Awesome!!  And hysterical… 🙂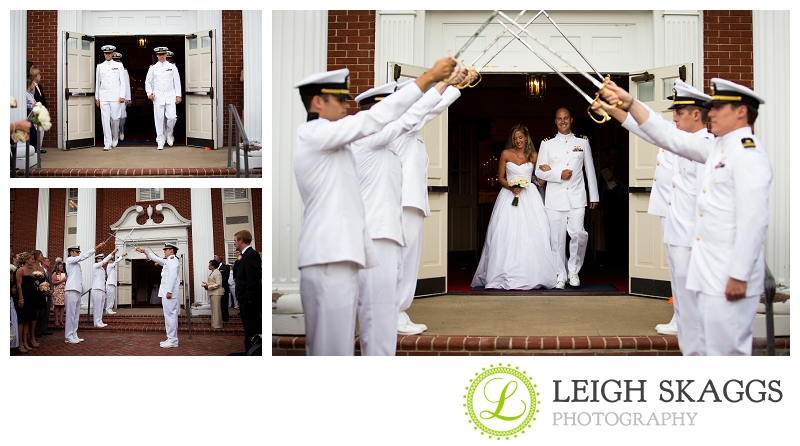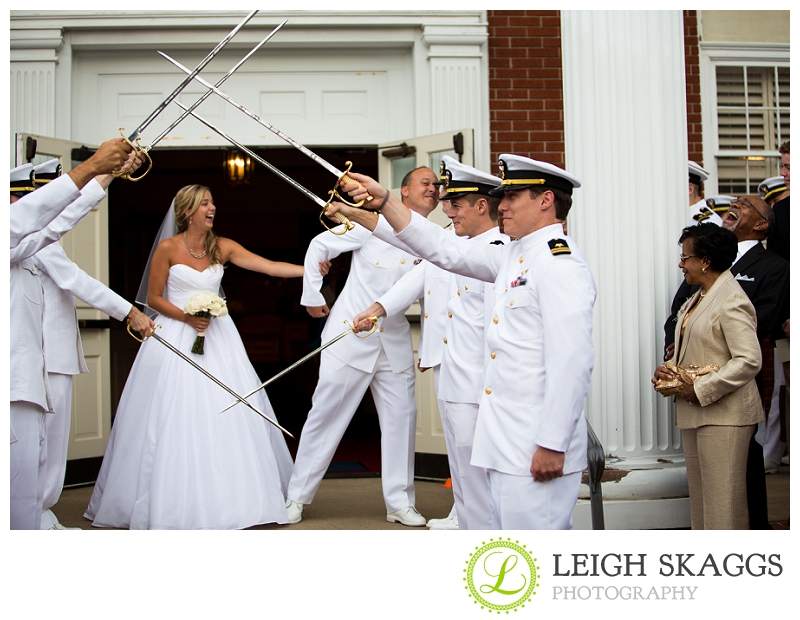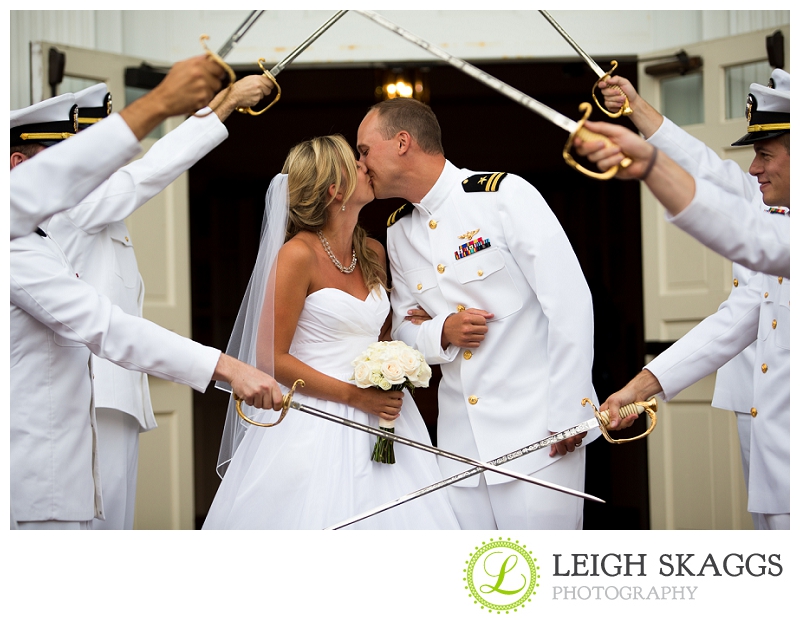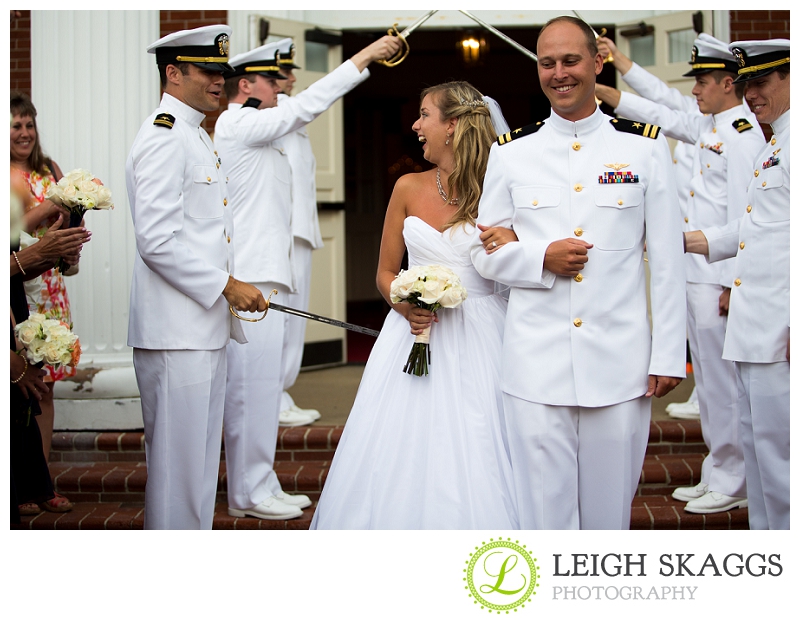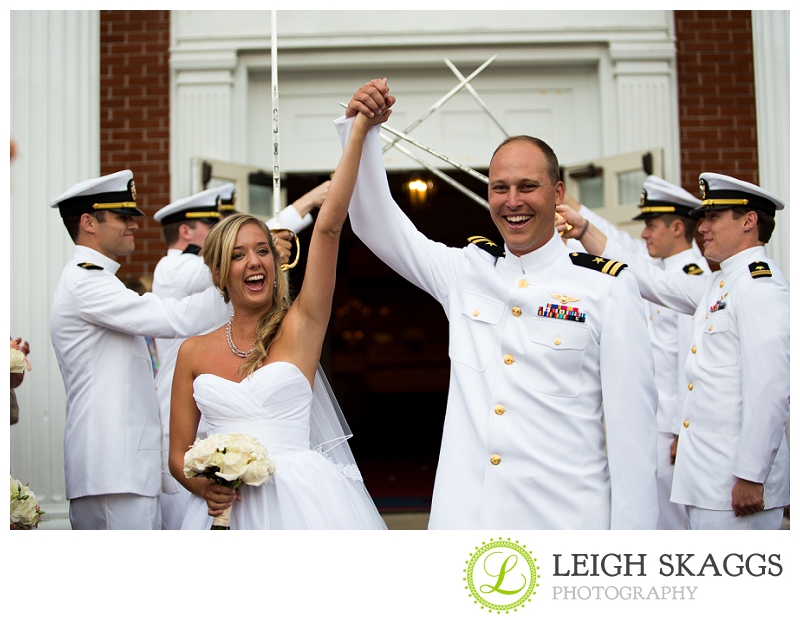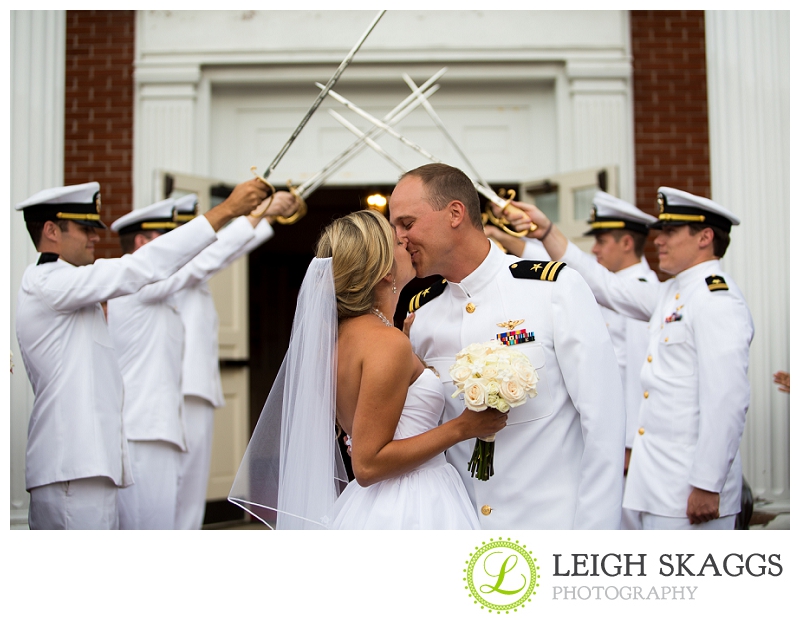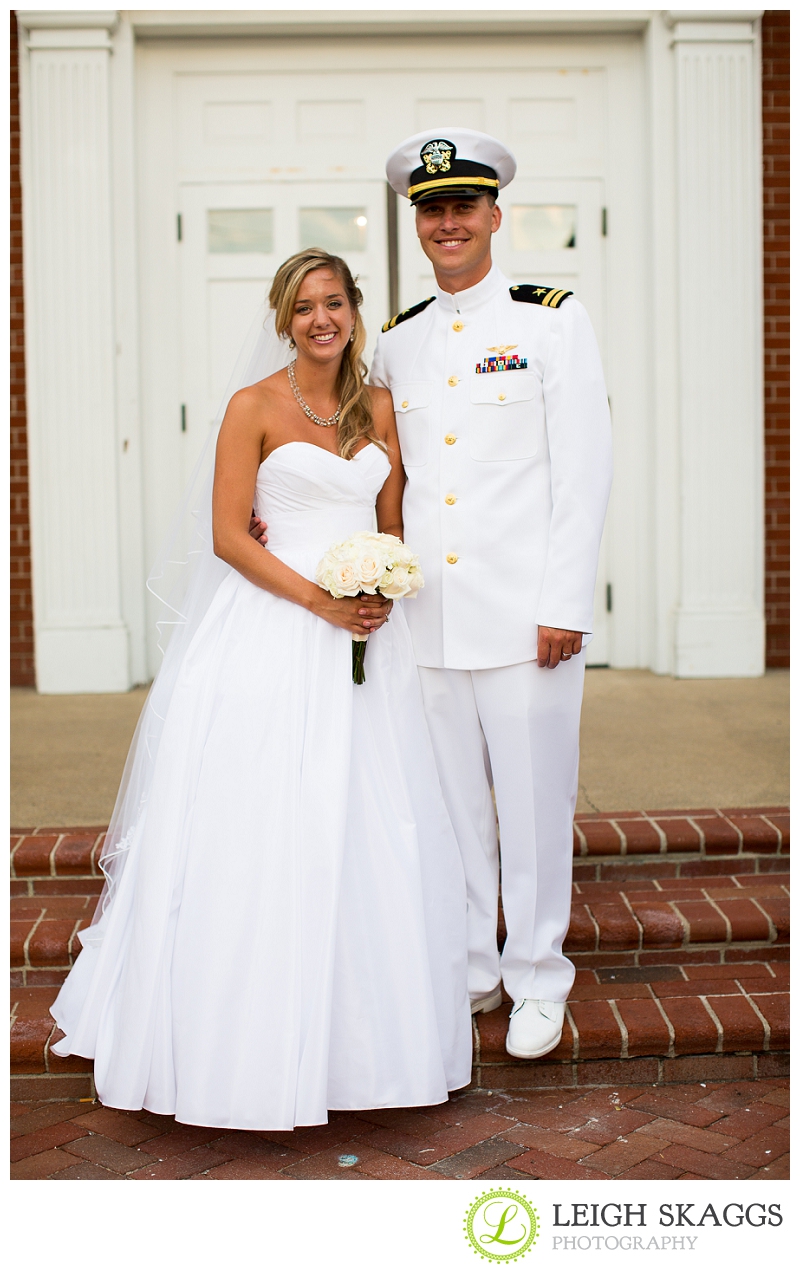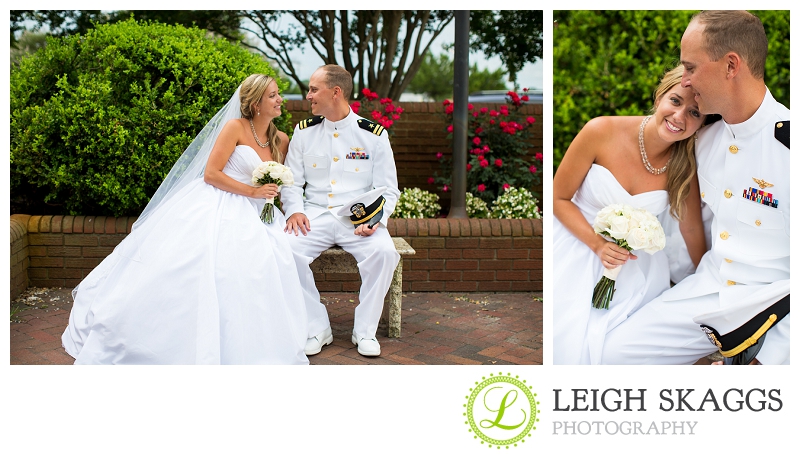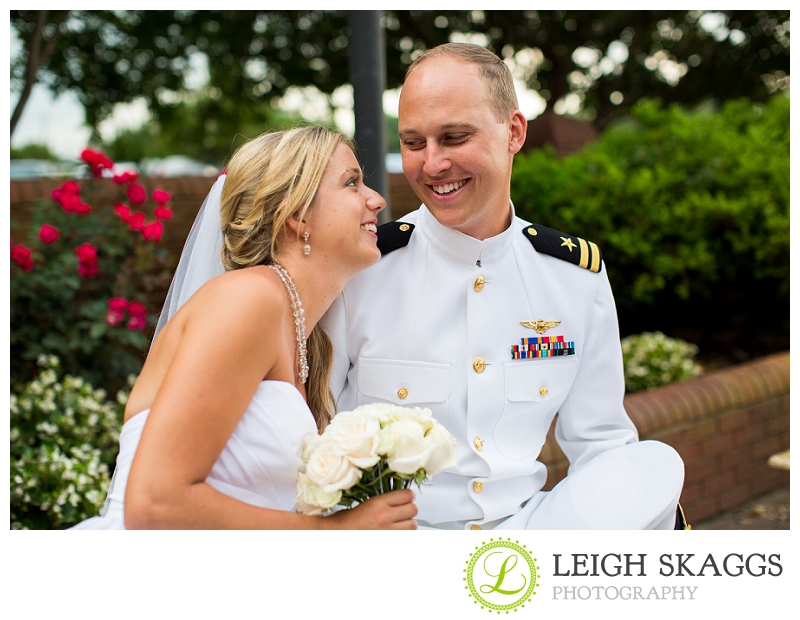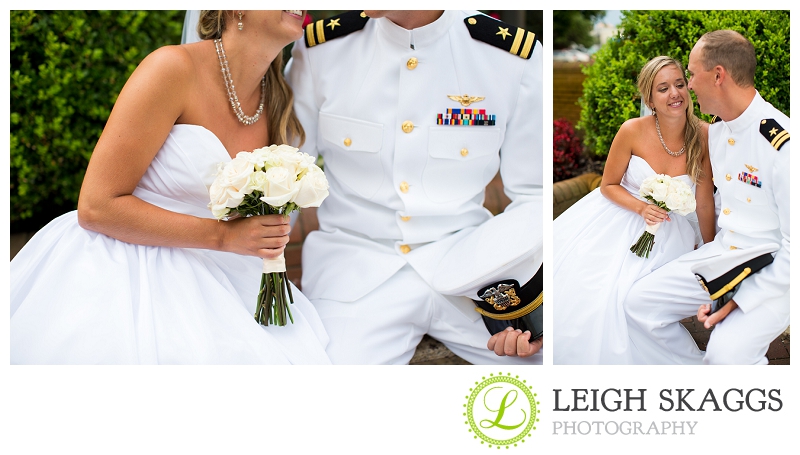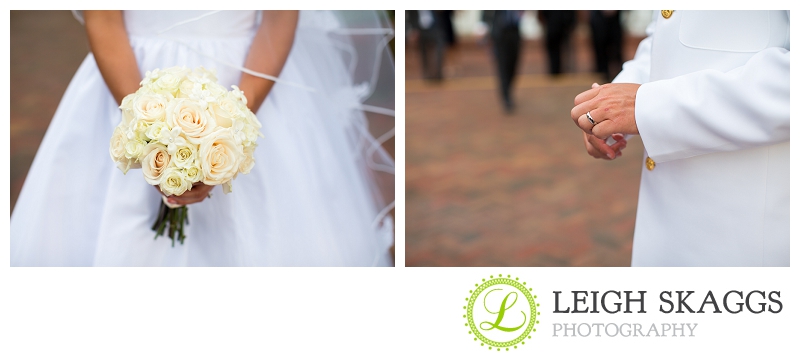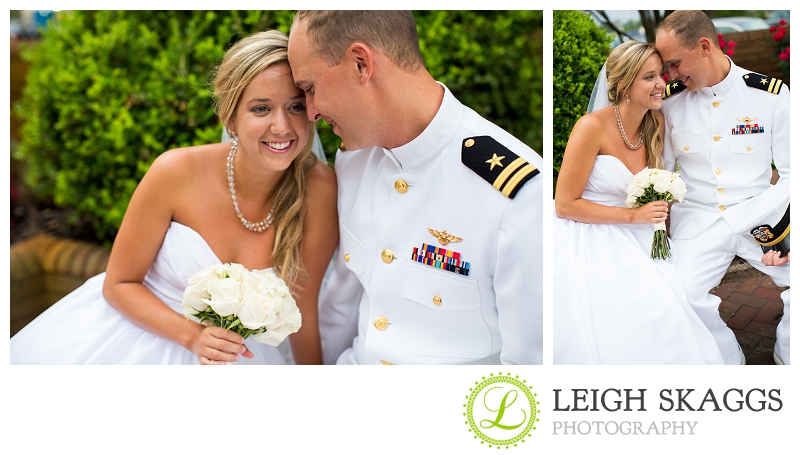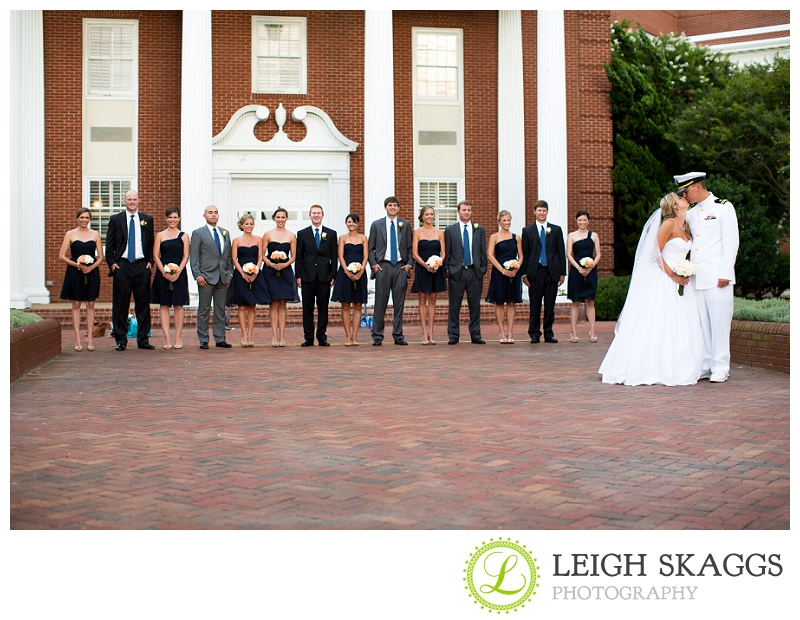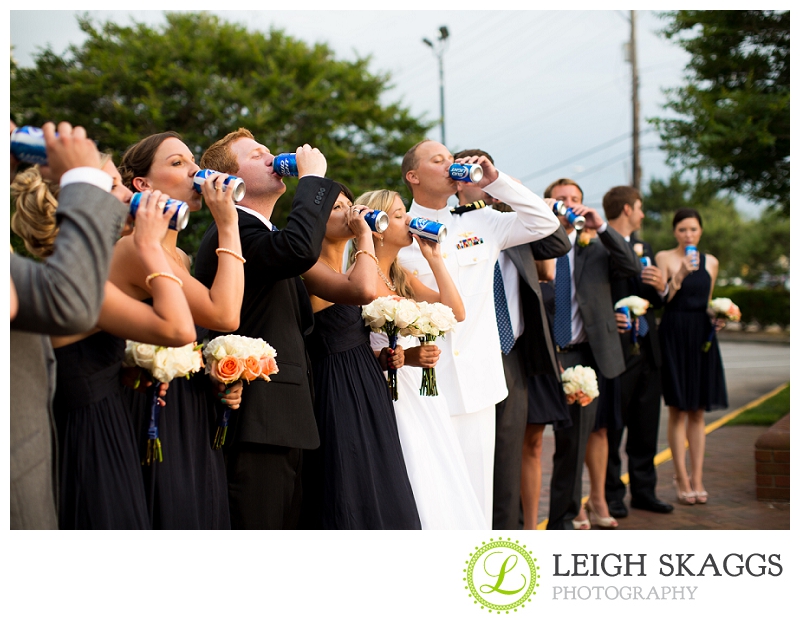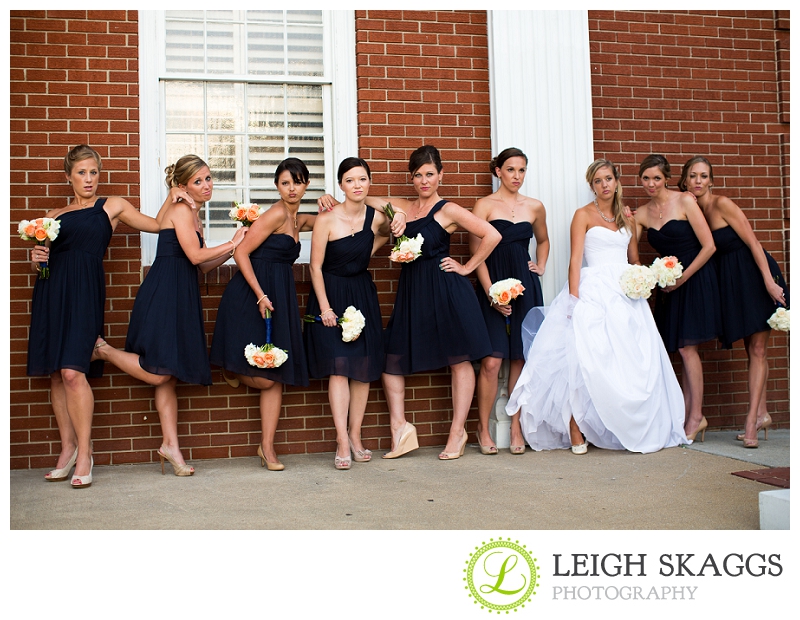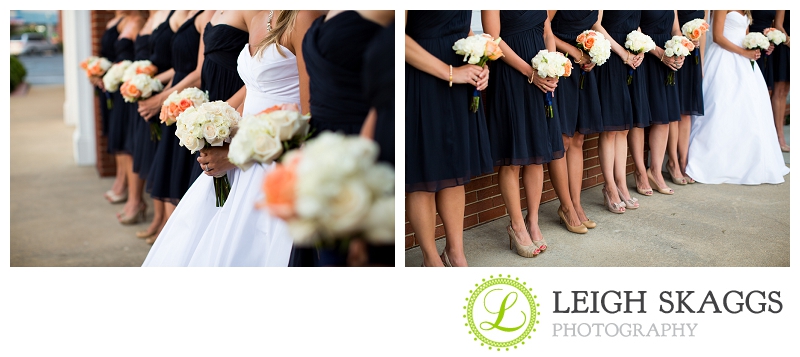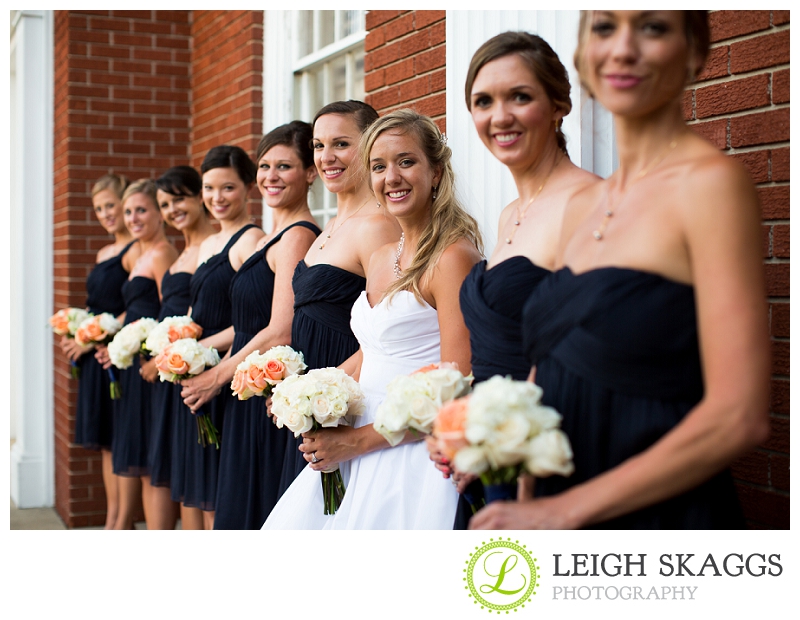 Then it was off to the Shifting Sands for the Reception…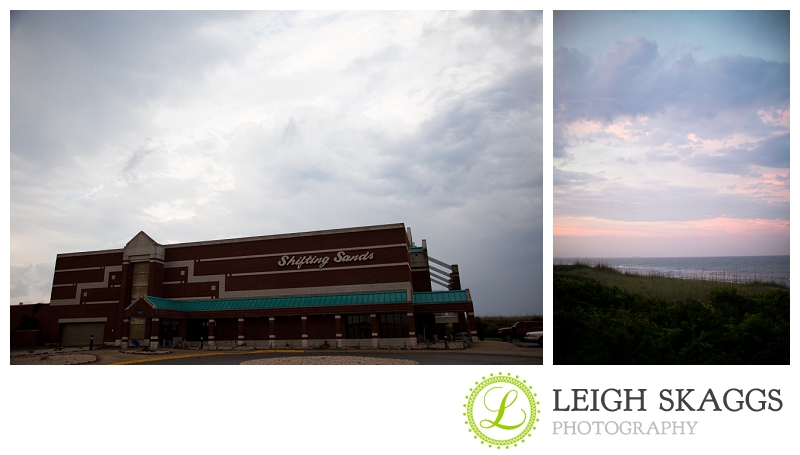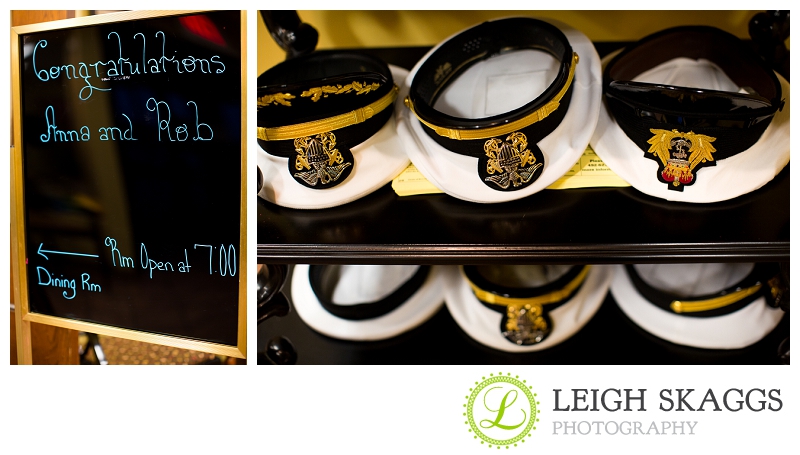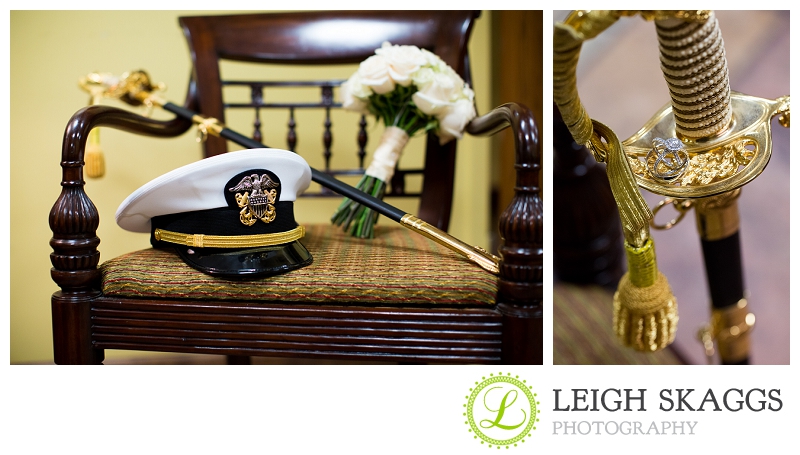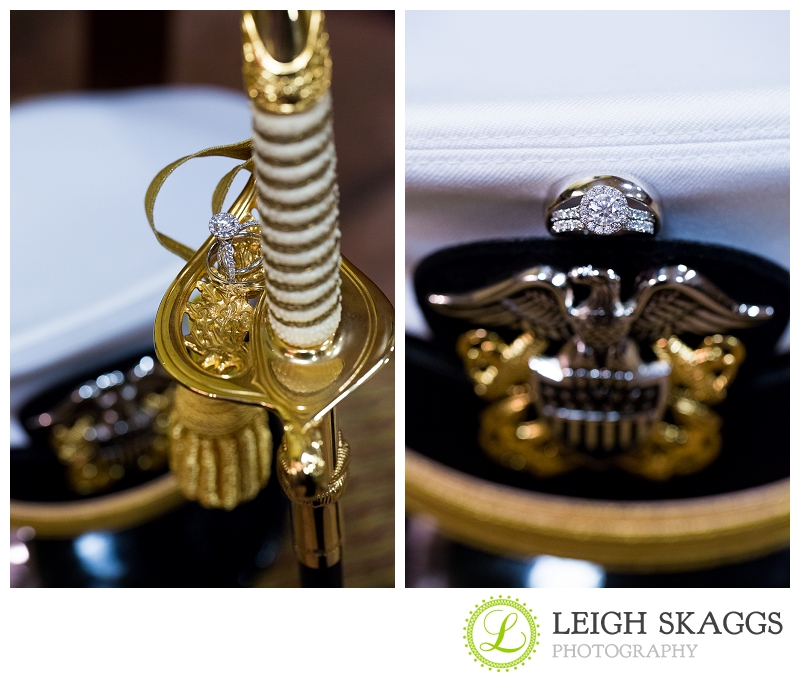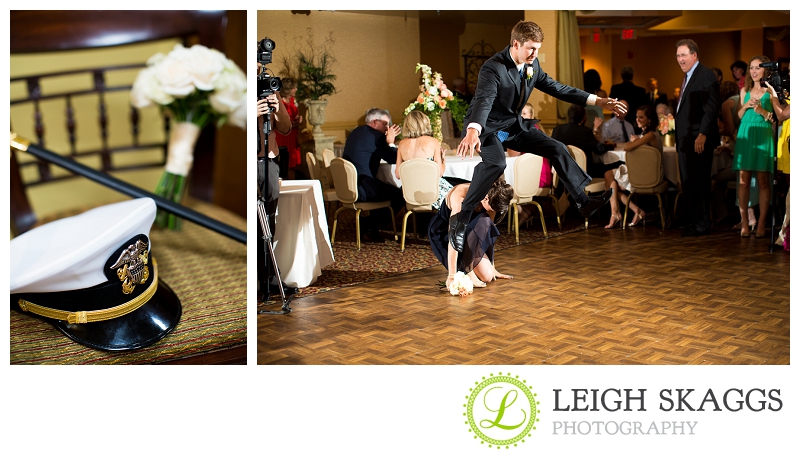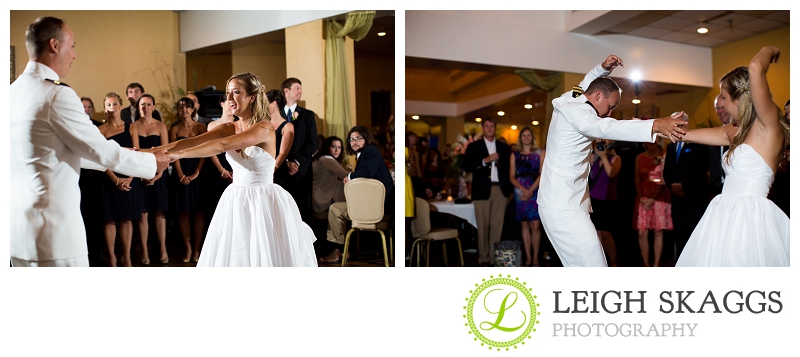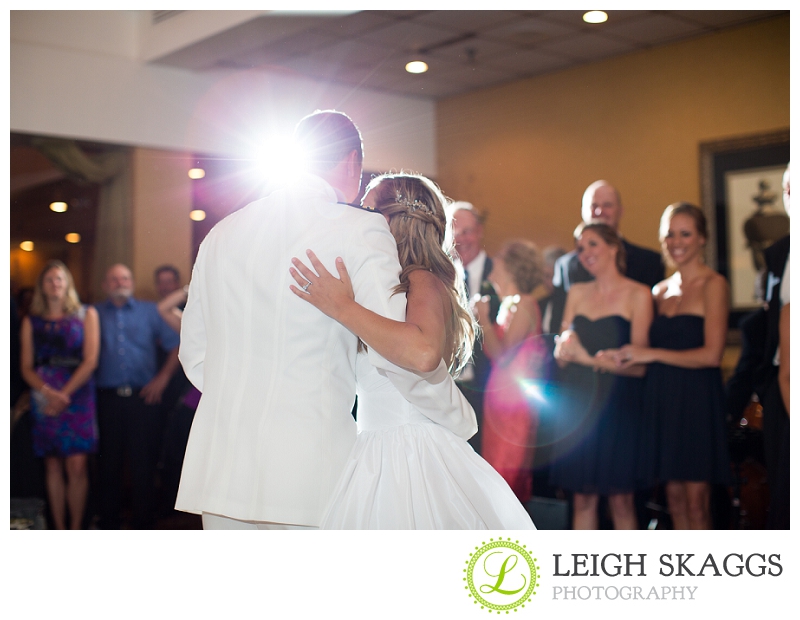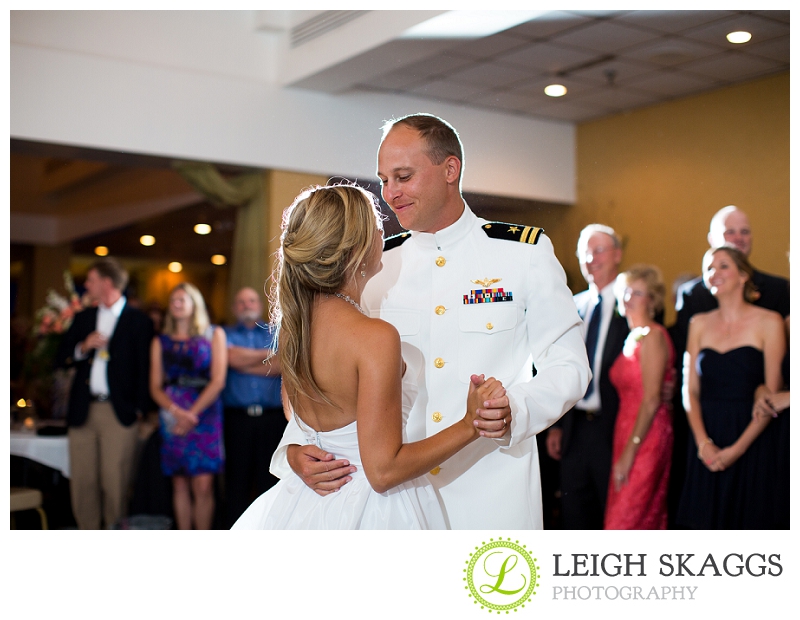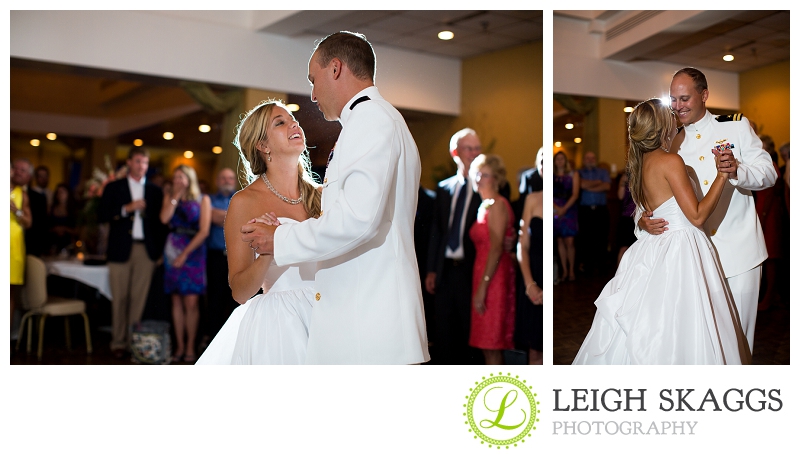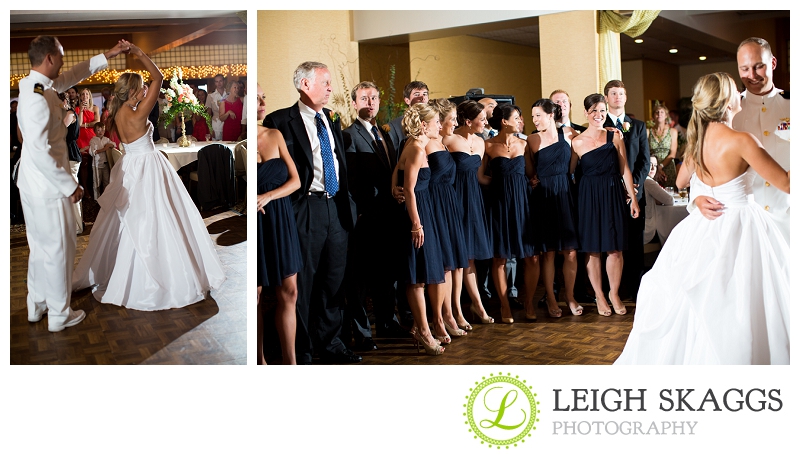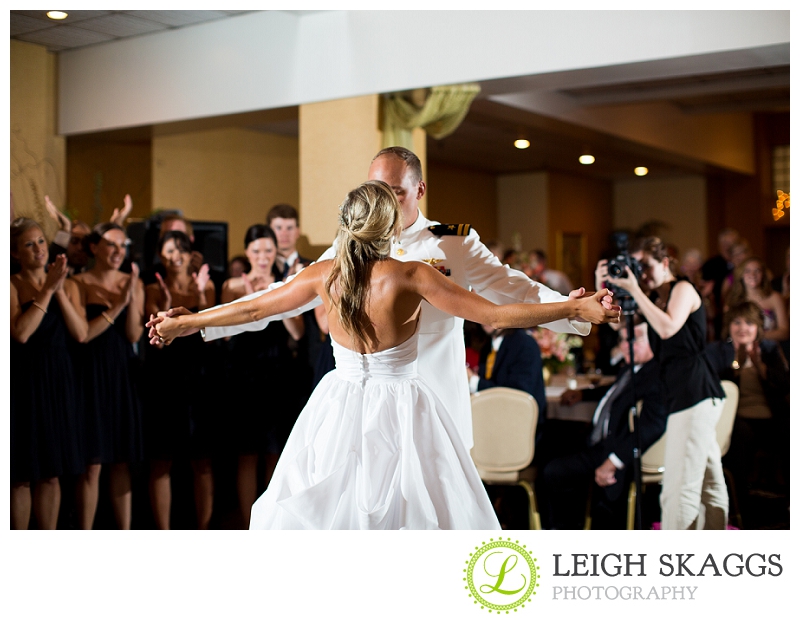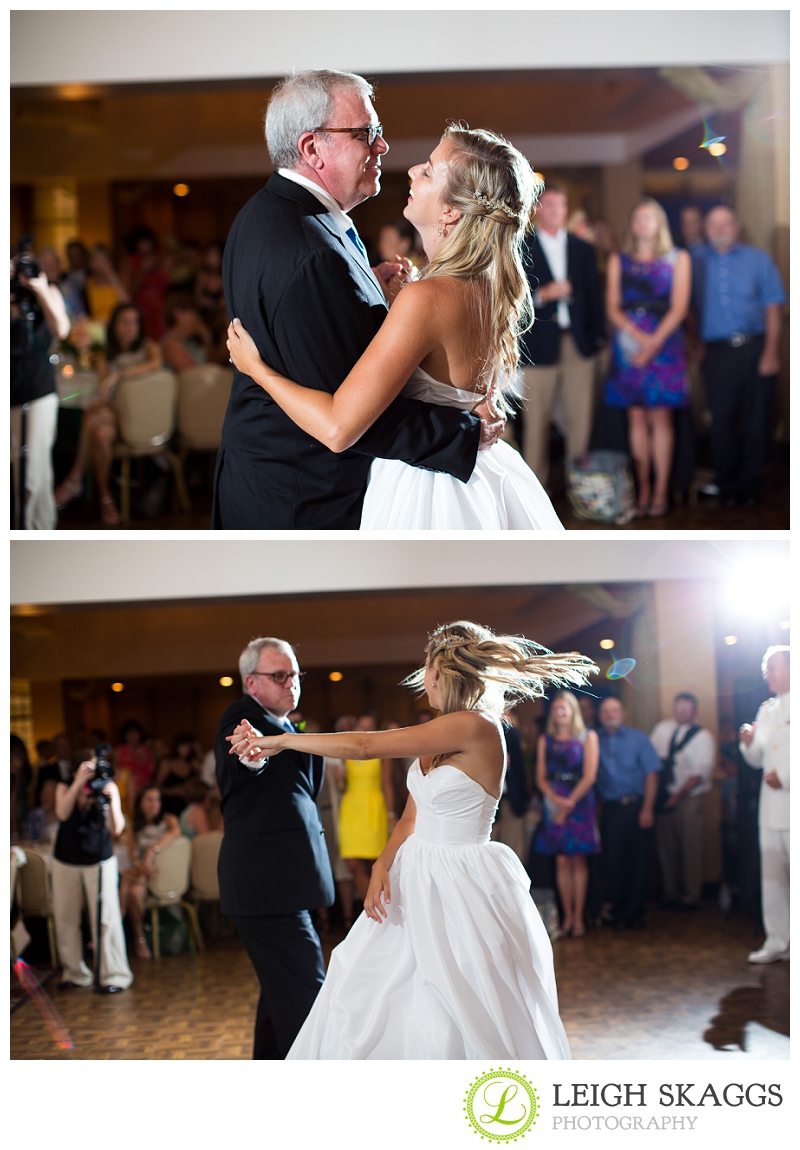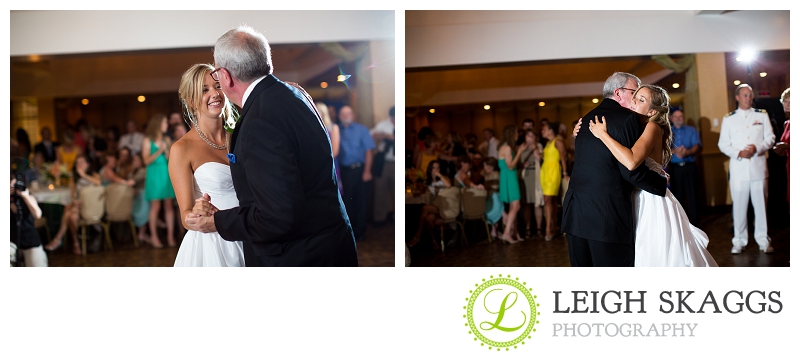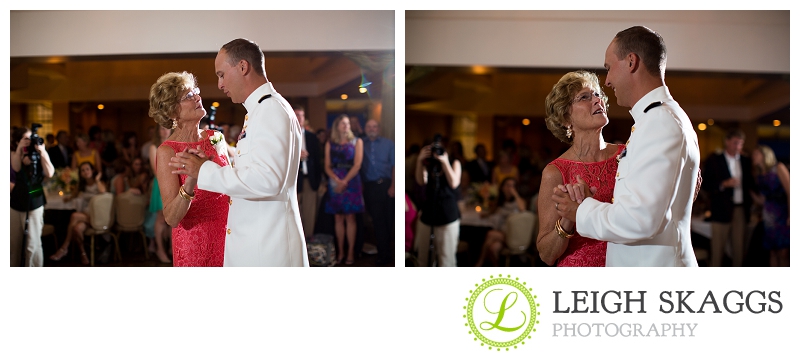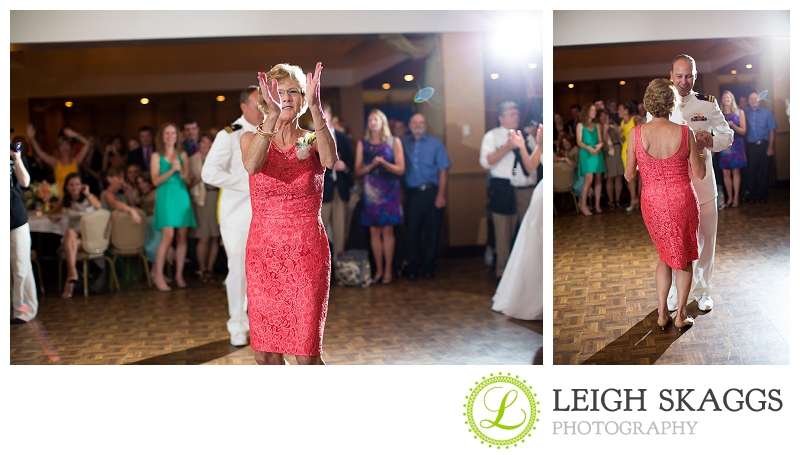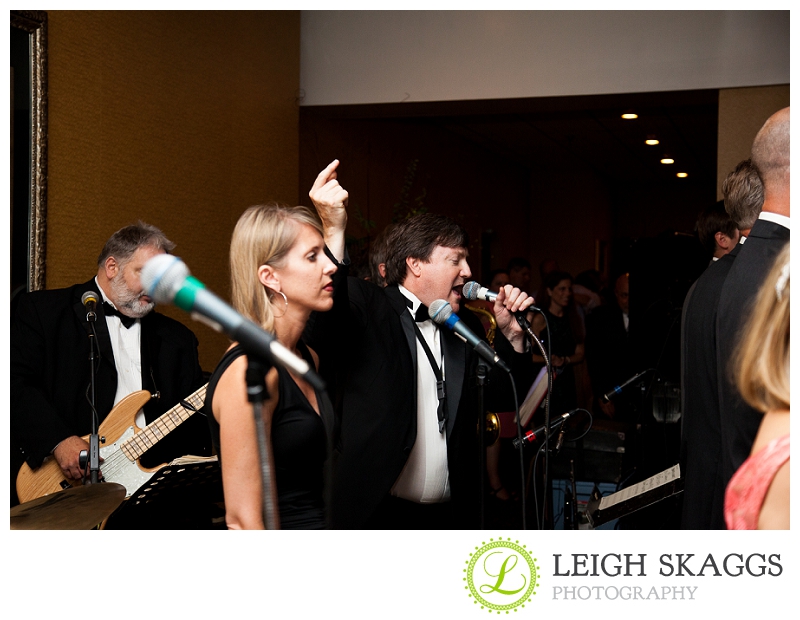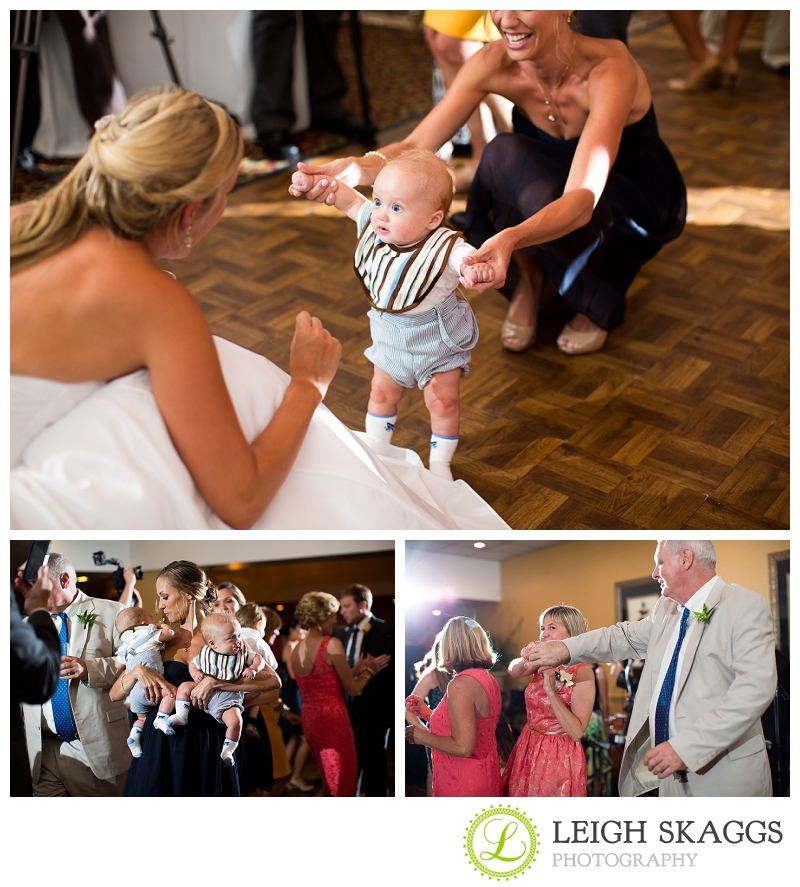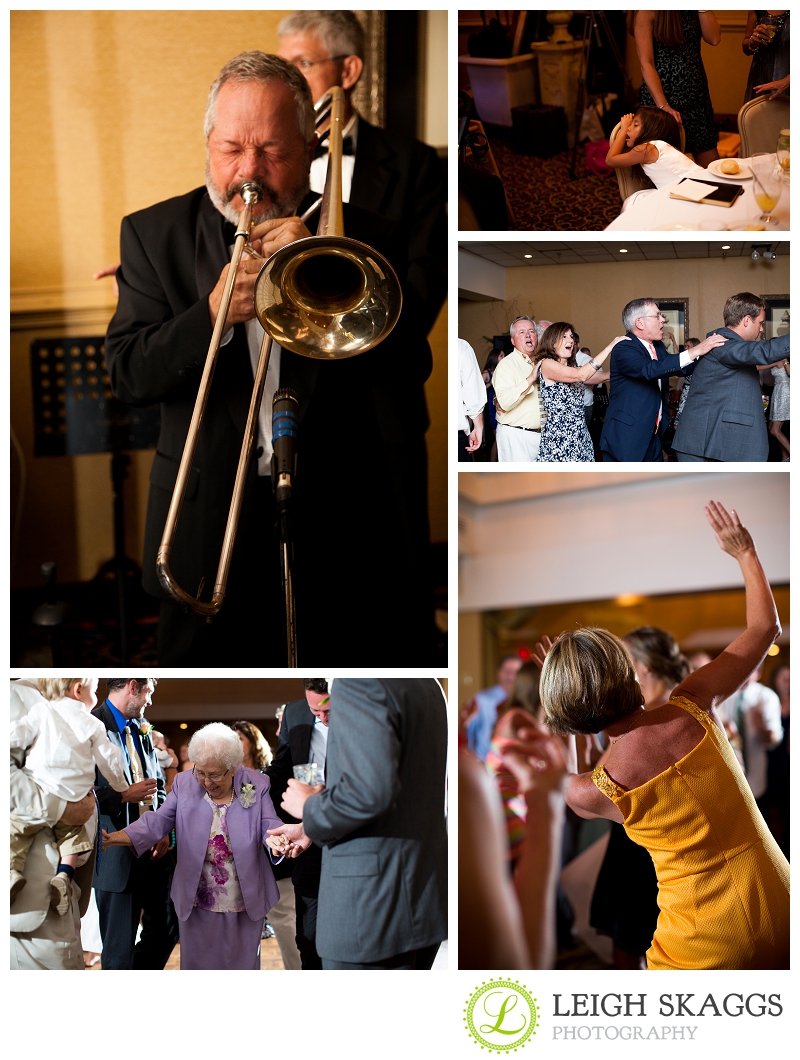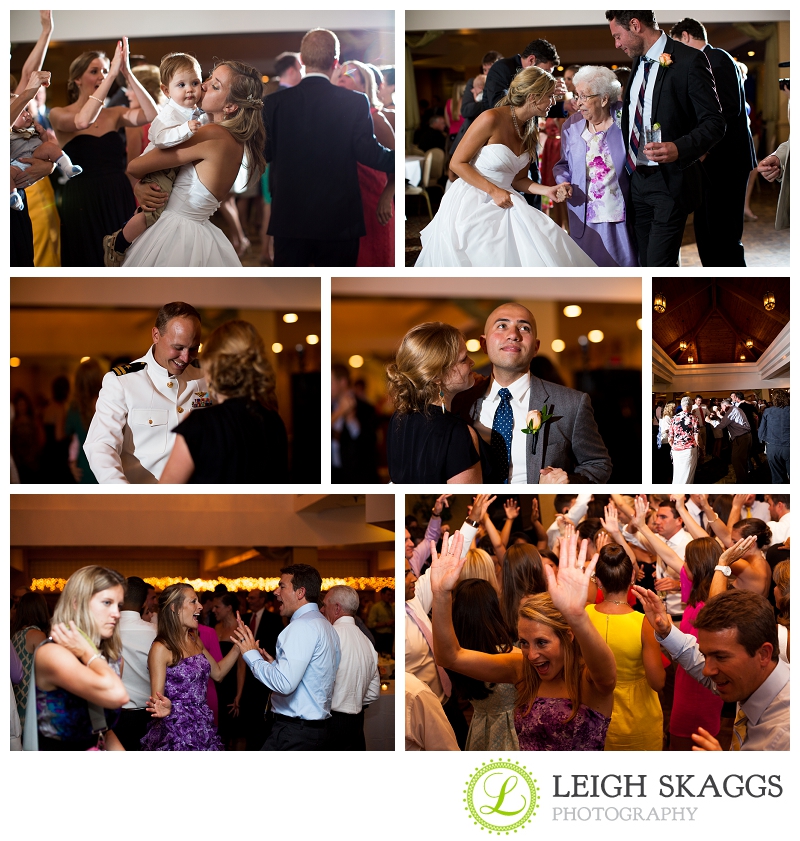 You know it is a good party when you dance your band-aids off!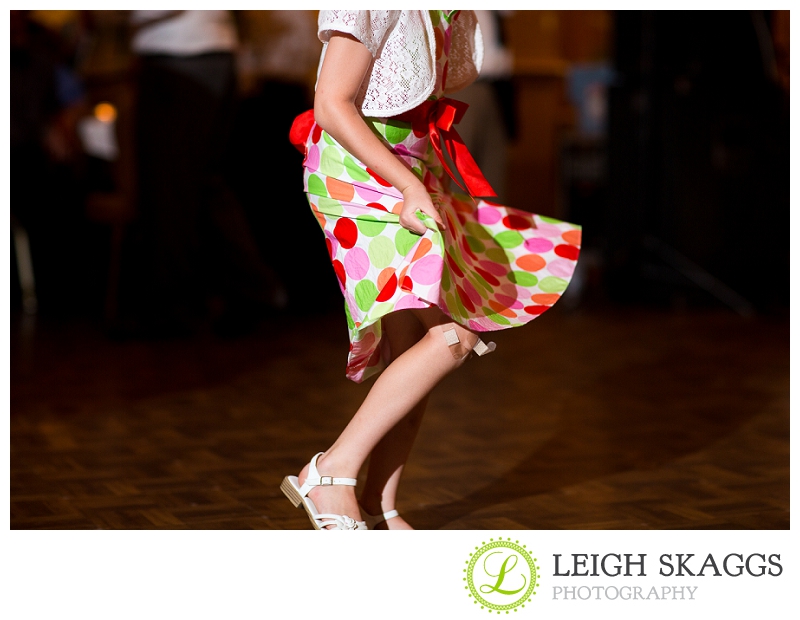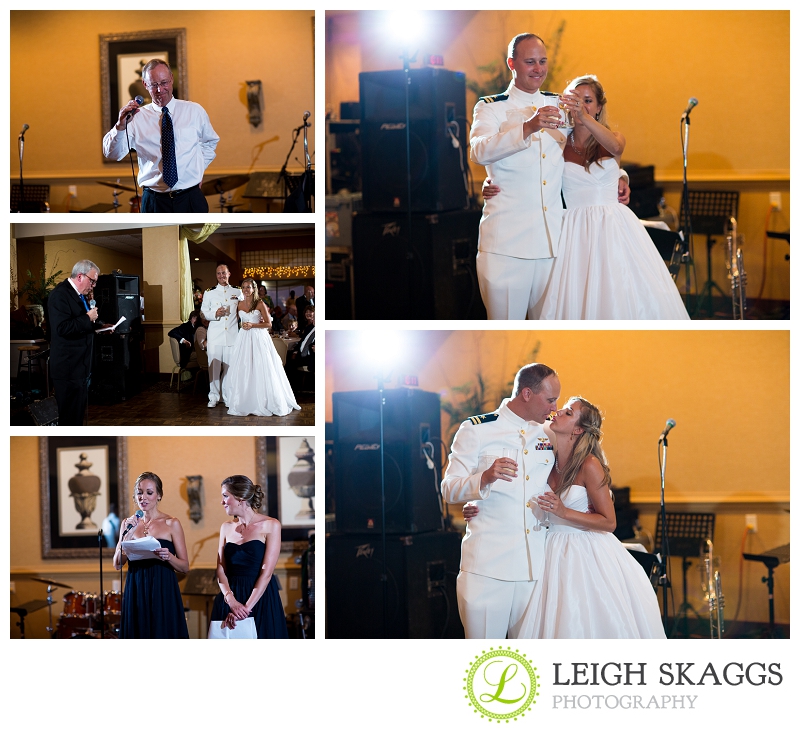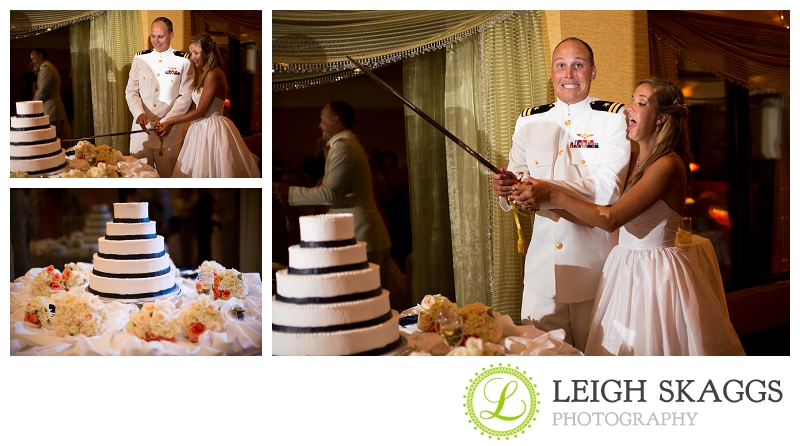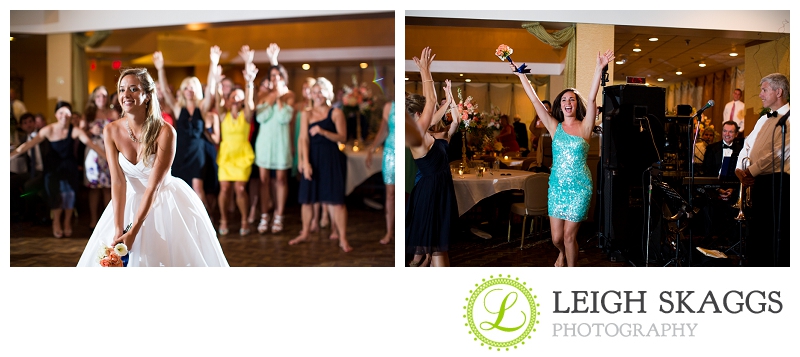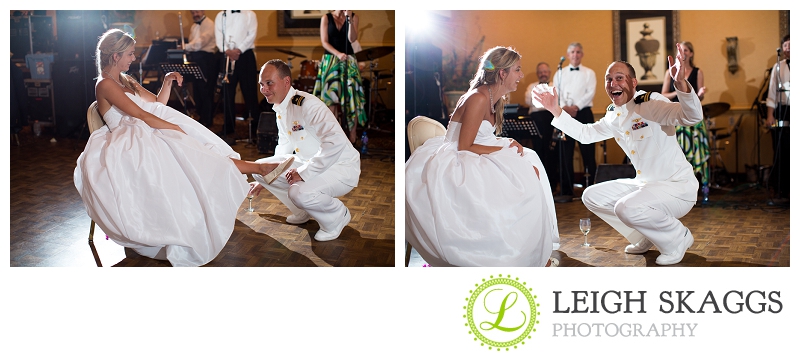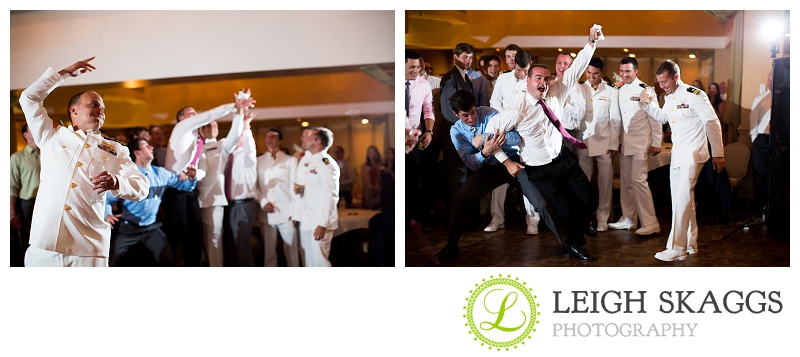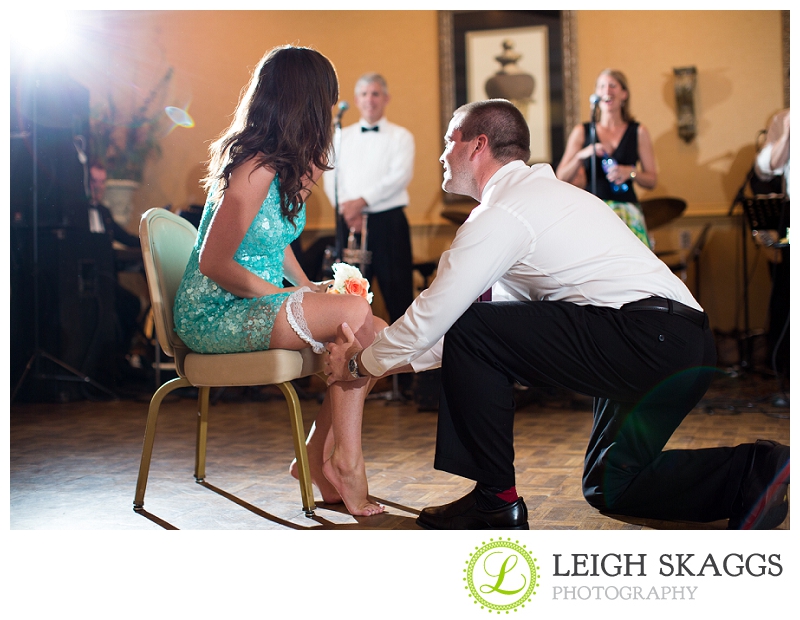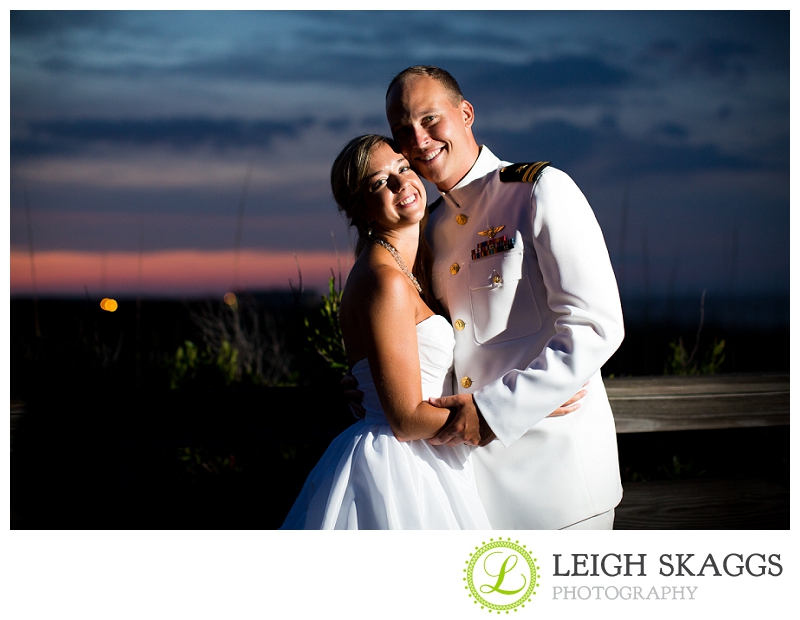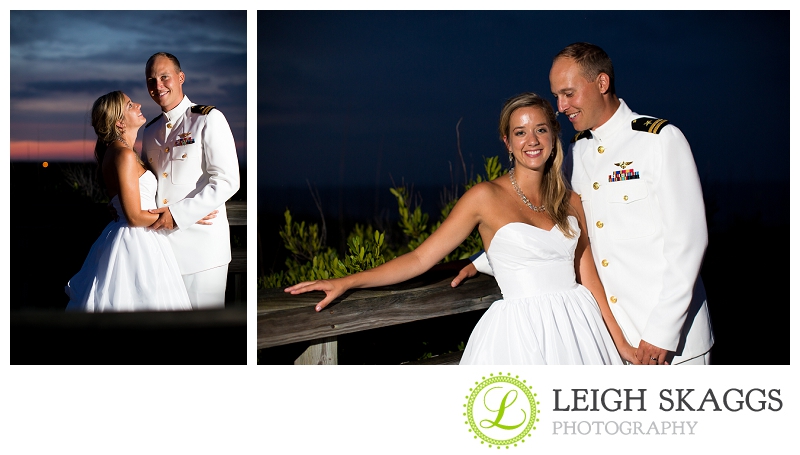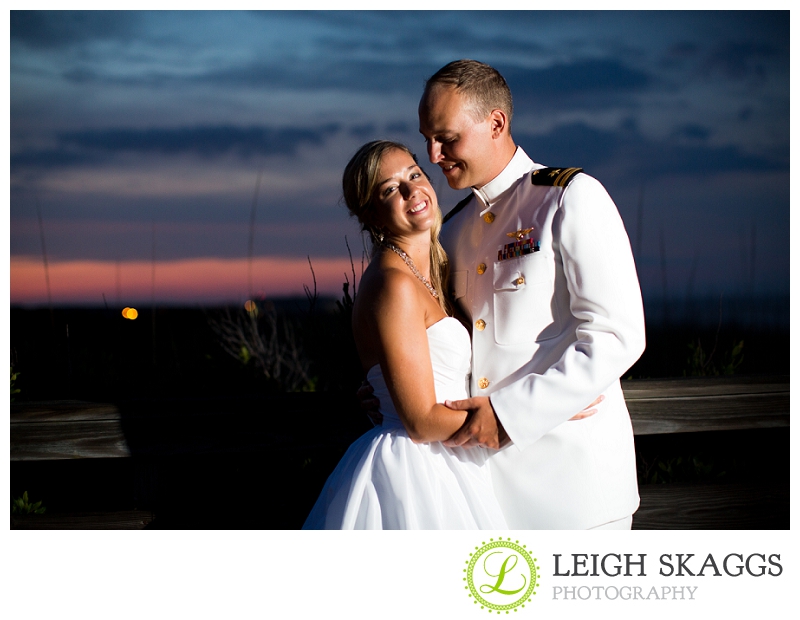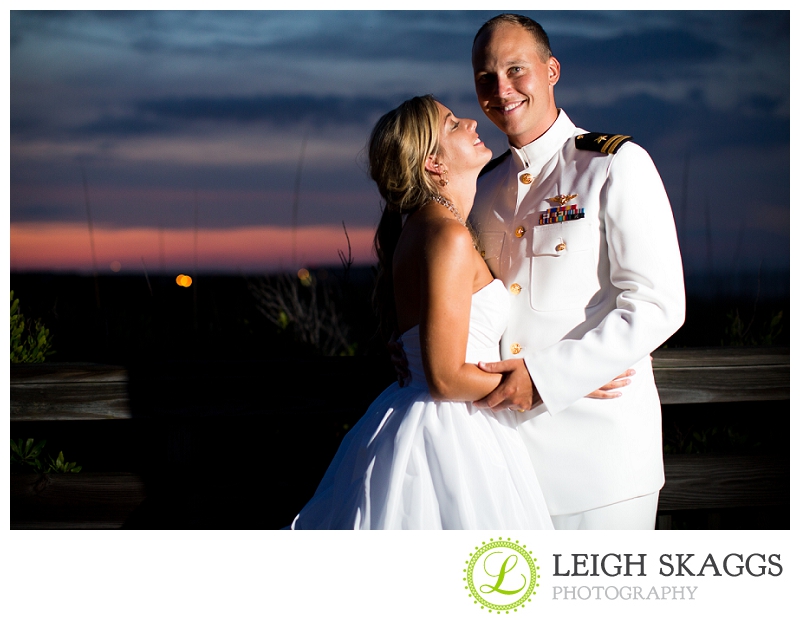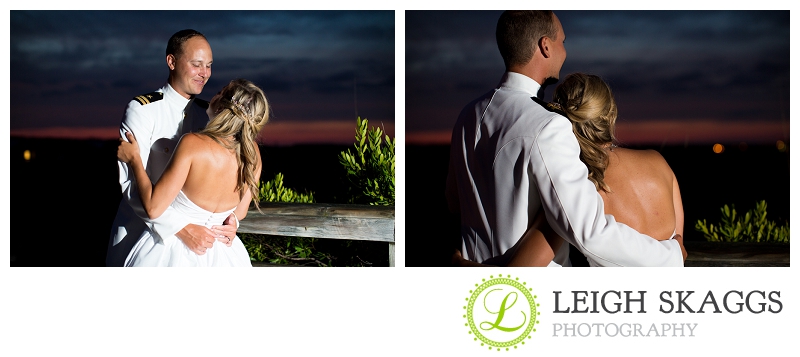 Hope you two enjoy California!  Thank you so much for the honor of being a part of your special day…Jay and I had so much fun!  And thanks to Danielle Cote for your Assistance.  Also a special thanks to all the vendor who made this day so wonderful!  The Girl Tyler, Virginia Beach United Methodist Church, Shifting Sands Beach Club, Behind the Veil, Leslie Hartig, Plaza Bakery, Wtoo, Kate Spade, Astro DJ Photobooth, and Music by Spectrum!  You all were great!