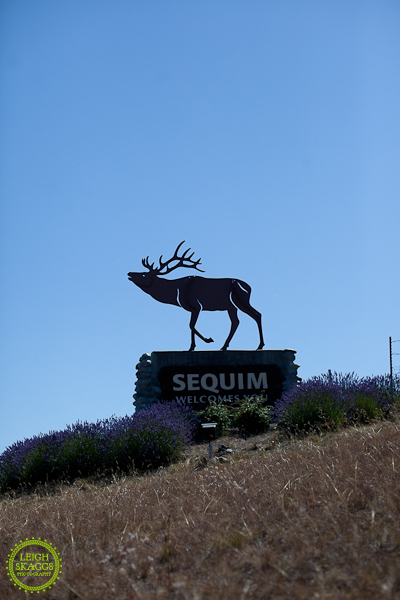 Dana & Steve's Destination Wedding Va Wedding Photography.  Dana and I have known each other since we were Freshmen in college.  We lived in the same dorm at West Virginia University, and quickly became friends.  She has always been the life of the party and full of fun.  I always looked up to her confidence, her fly by the seat of her pants attitude and ability to make anything more interesting.  After college, Dana moved to the West Coast.  Needless to say, we don't see each other as much as I would like anymore.  She met Steve,  several years ago, and they hit it off.  He is a great fit for Dana.  He is easy-going, full of smiles and hugs and a really huge heart!  I loved Documenting their Destination Wedding.
Dana and Steve were actually married last year in St John, Virgin Islands, while visiting Dana's Sister Jamie.  Jamie is an ordained minister, and when Steve unexpectedly popped the question on their vacation, Dana said Let's do it now!  Jamie was happy to marry her Sister and Steve on the beautiful island, but they didn't want their friends to miss out on the love they have to share.  If you have never been to the Northwest Coast of Washington, I highly recommend it.  Not only is the scenery spectacular, but the people are super friendly and the food is phenomenal.  Steve's Brother Joe and Sister-in-Law Kathy were so kind to open up their gorgeous Sequim, Washington farm to 100 guests to camp out and witness Dana and Steve's vow renewal.  Jay and I were honored to be invited and were so happy to see Dana again and to finally meet Steve.   Thanks you both for having us and to your Brother and Sister-in-Law for the hospitality.  We had an AMAZING time!
Sequim is known for its gorgeous views and lavender farms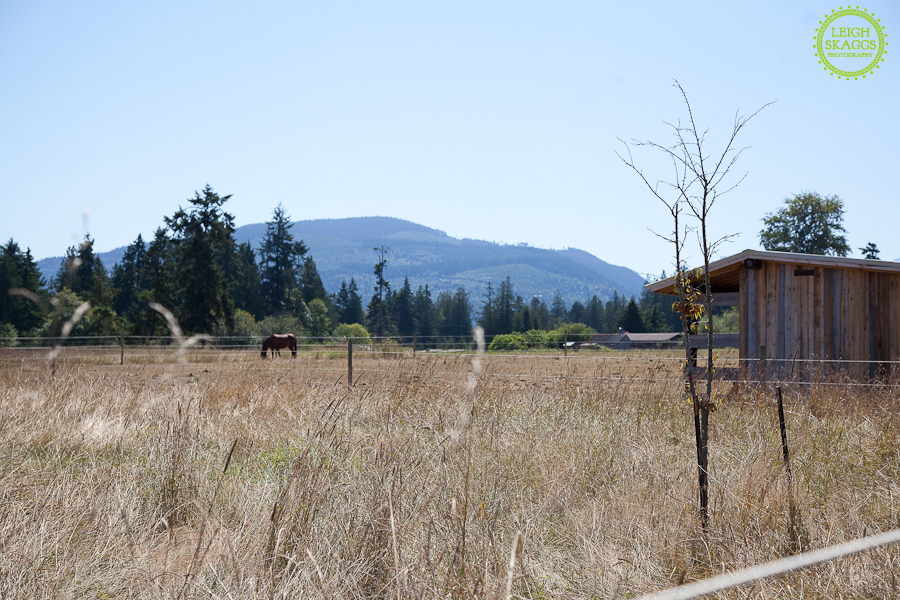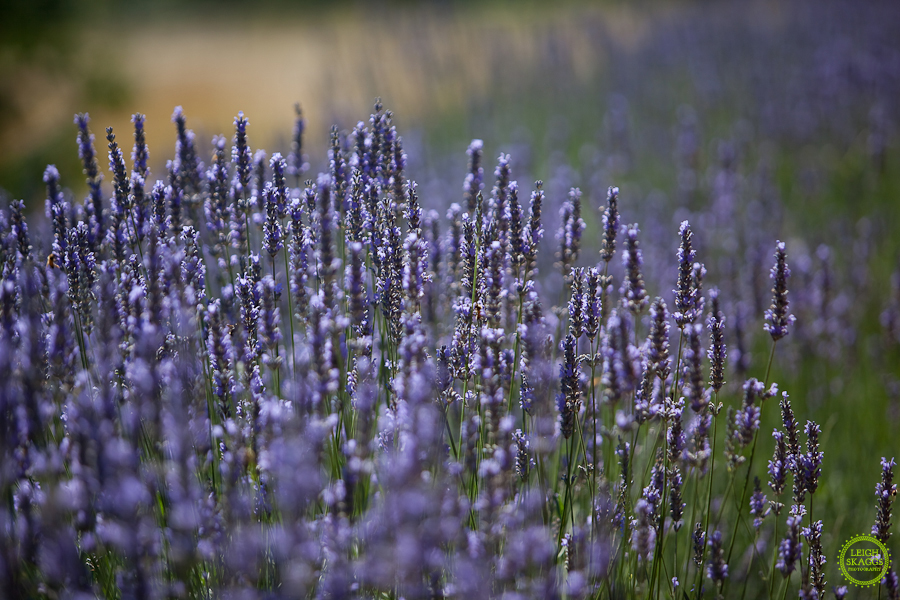 Steve and Dana's friend Lee, slow roasted a while pig for the party…it was DELICIOUS!!!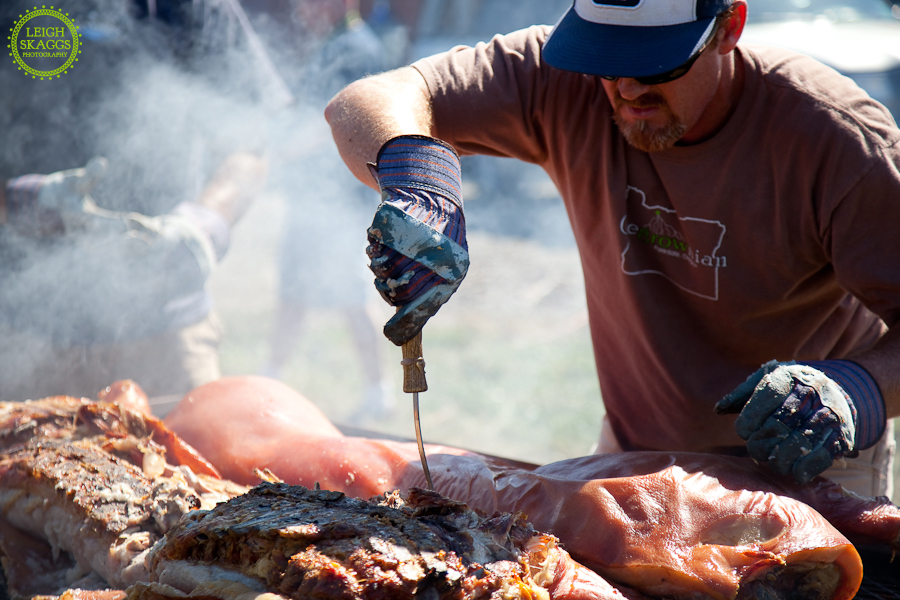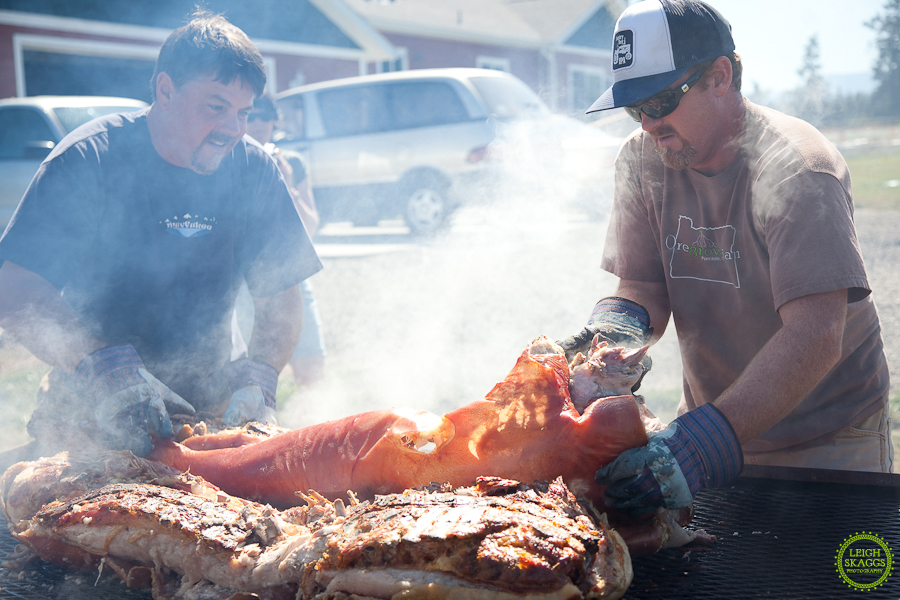 The flowers in Sequim were so pretty and they had a great big tent to provide some shade from the warm sunny day that we were happy to have.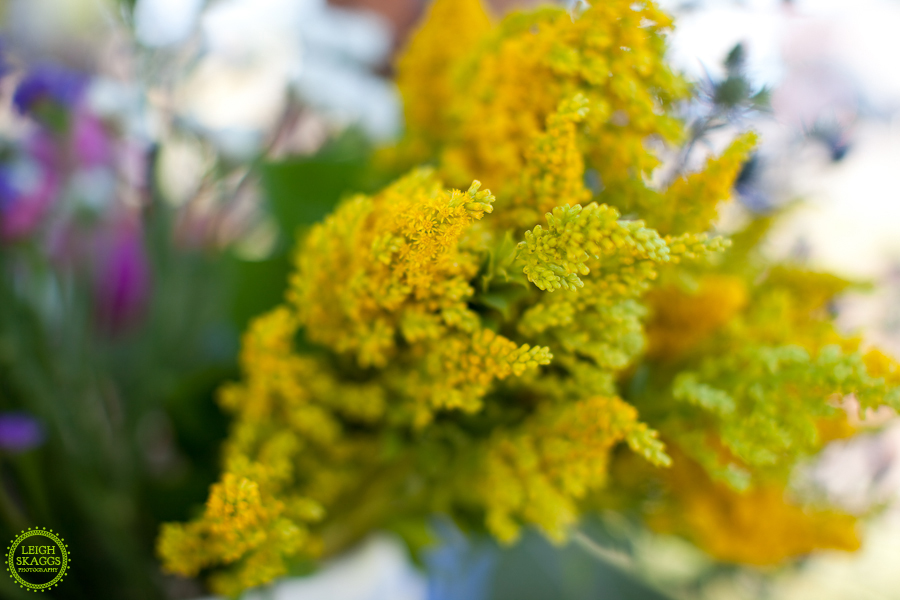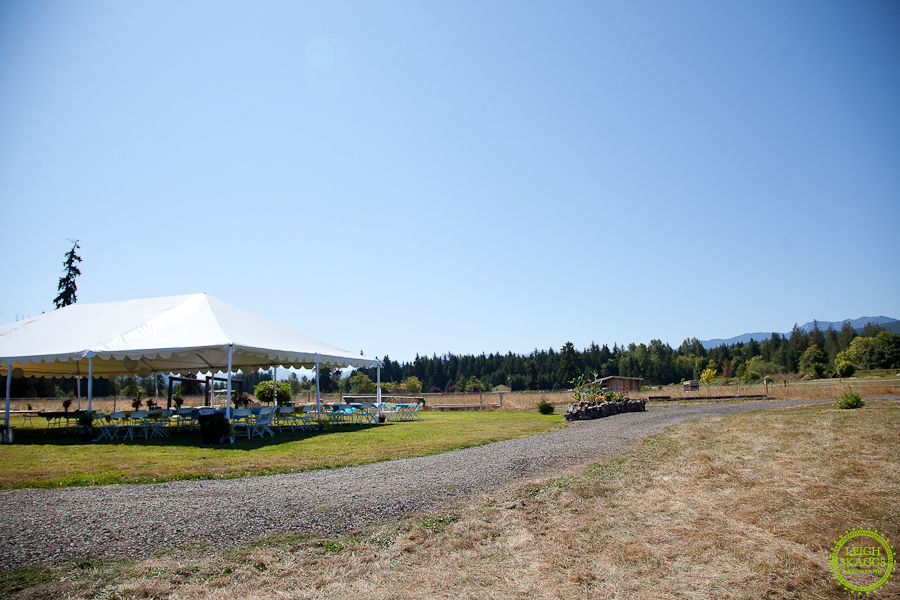 Dana Step-dad, Lou, walked her down to Steve, who was glowing throughout the ceremony…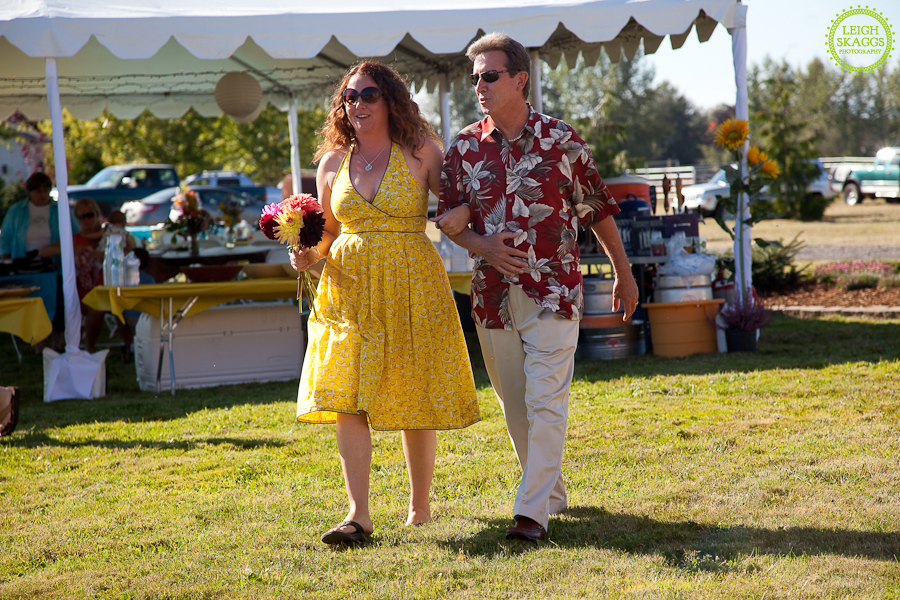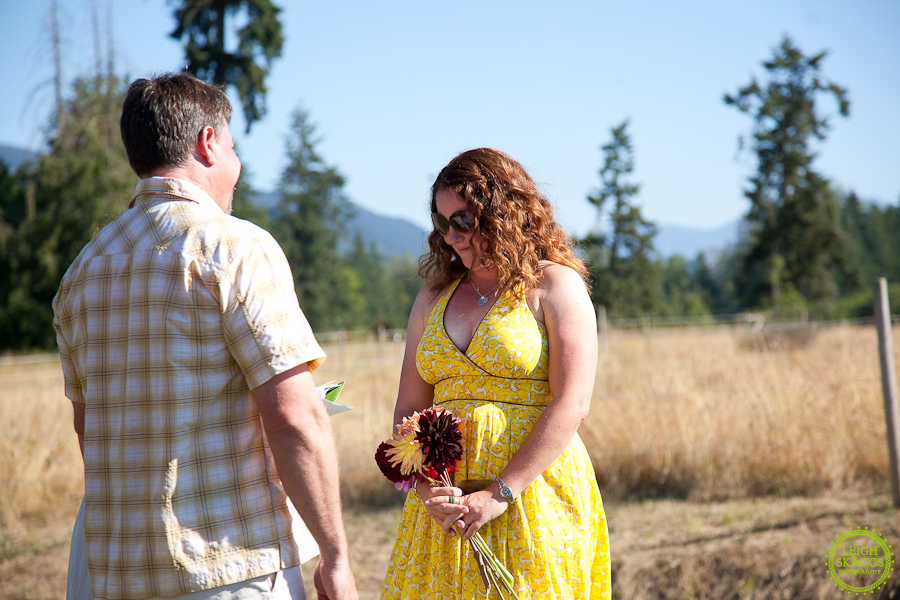 Kathy read a beautiful poem, I don't think there was a dry eye in the house!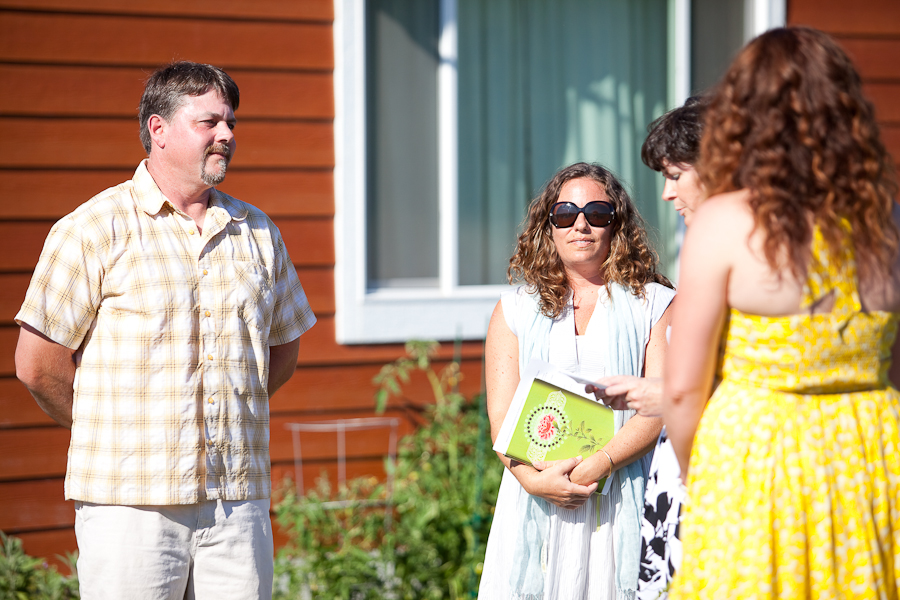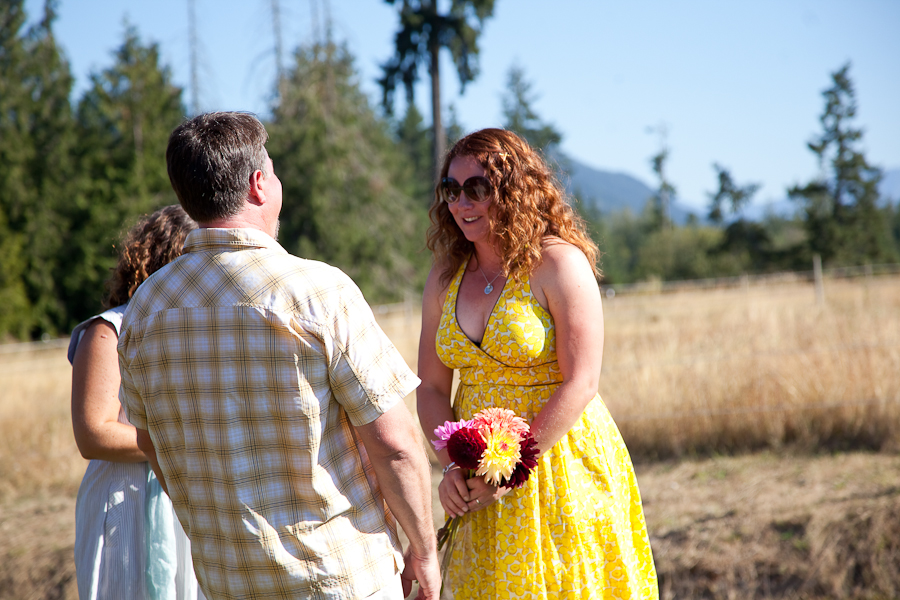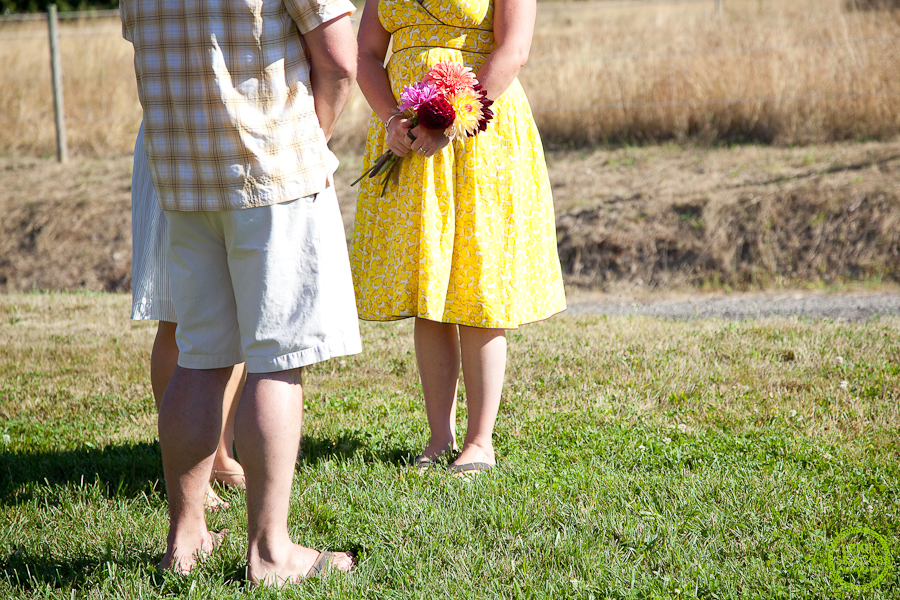 Jamie provided a beautiful ceremony, if Jay and I ever get around to renewing our vows, we want her!!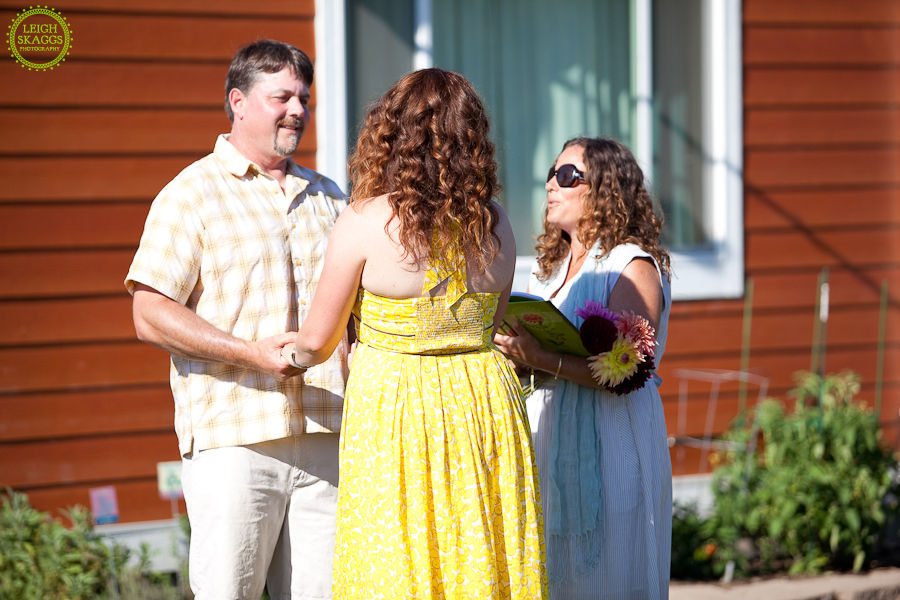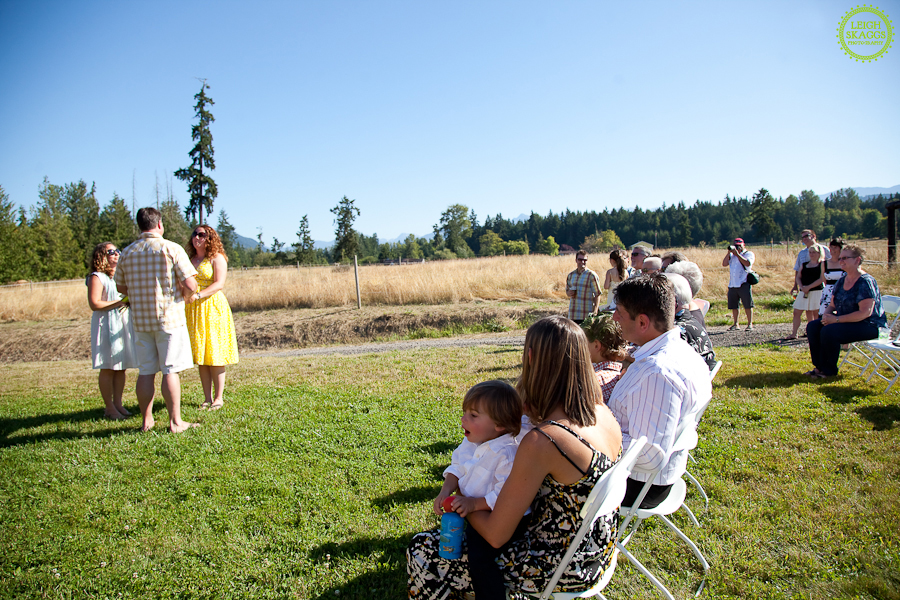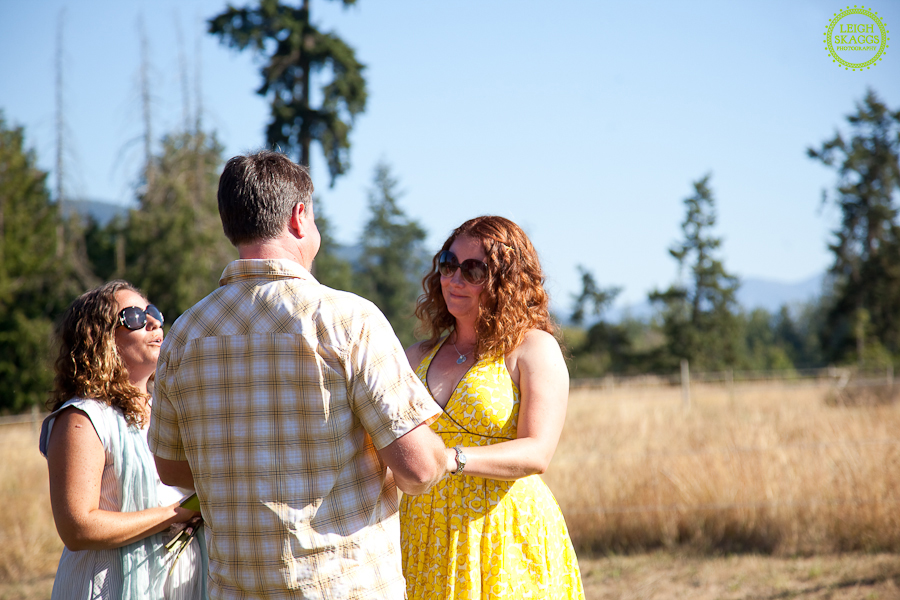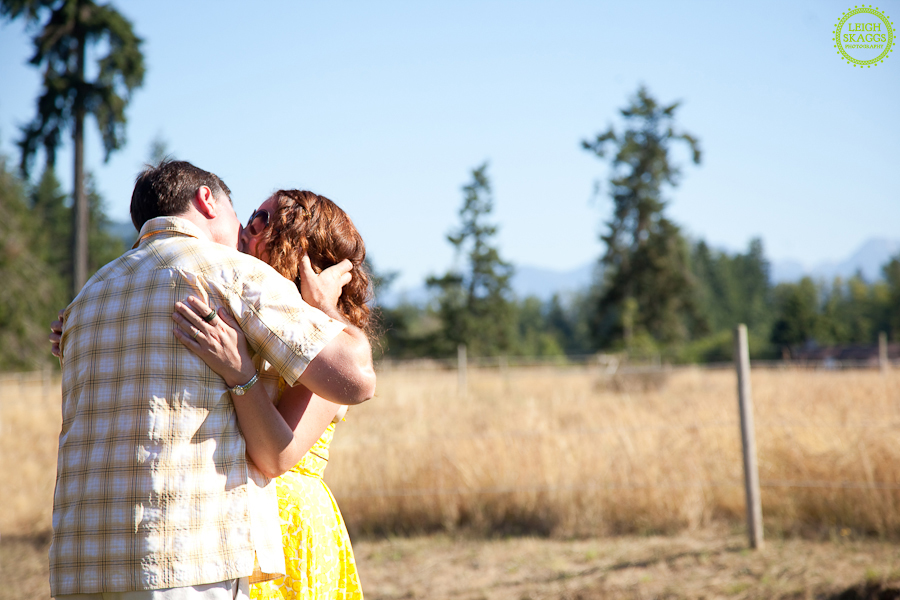 Then is was time to party!  Another one of our West Virgina friends, Christine McAleer, owns a brewery in Hood River Oregon with her Man, Doug Ellenberger.  If you are ever there, you MUST go to Everybody's Brewing.  It is absolutely the BEST beer I have EVER tasted!!!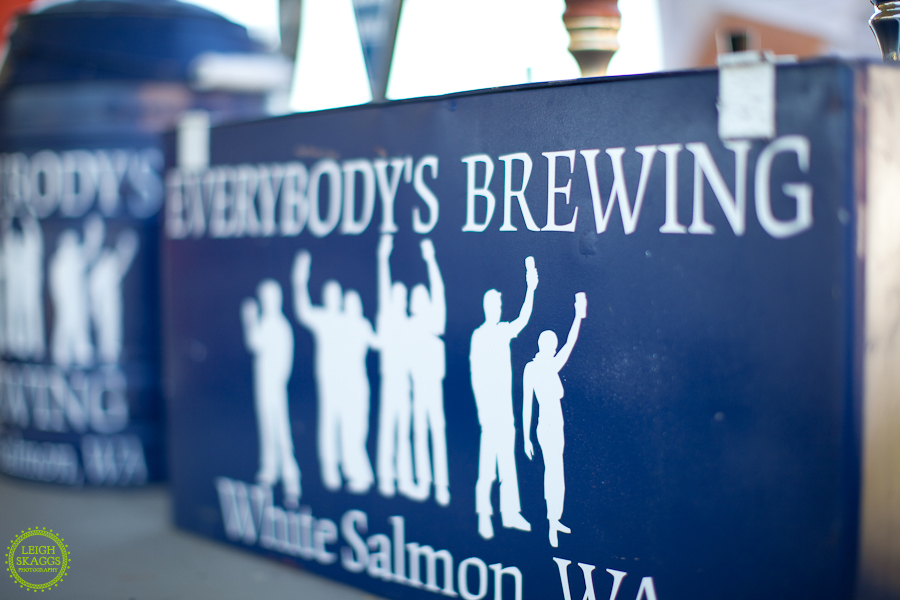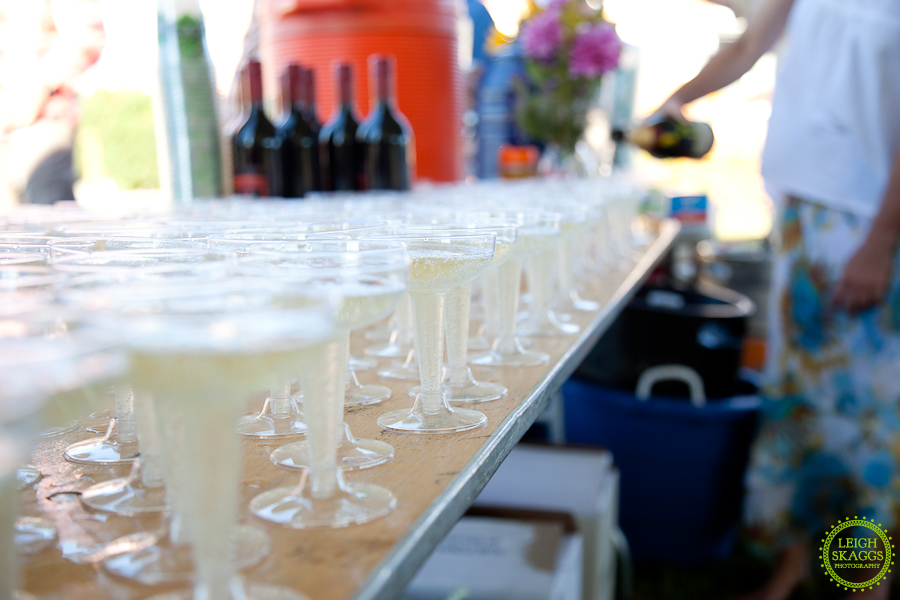 Dana and her Niece and Nephew's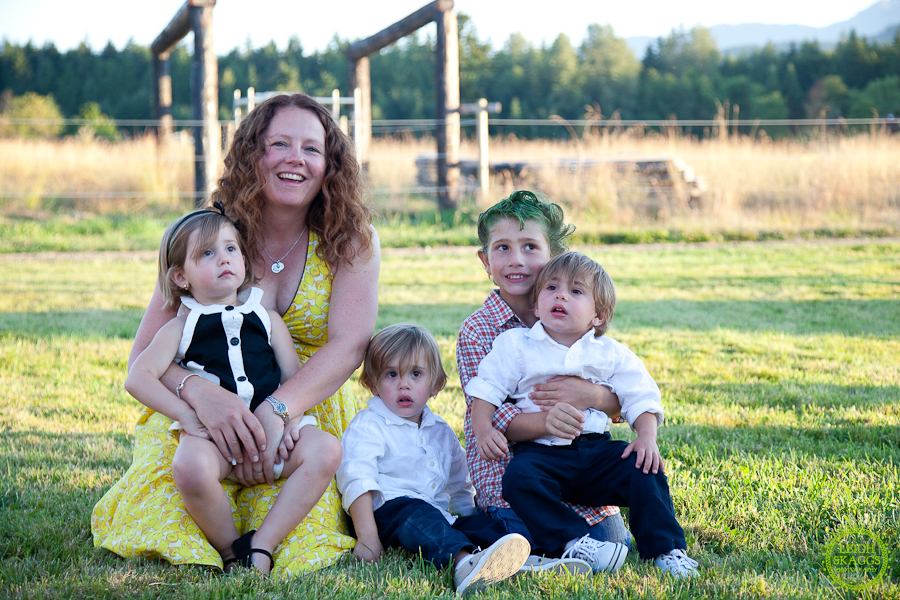 My Favorite Jersey Girls!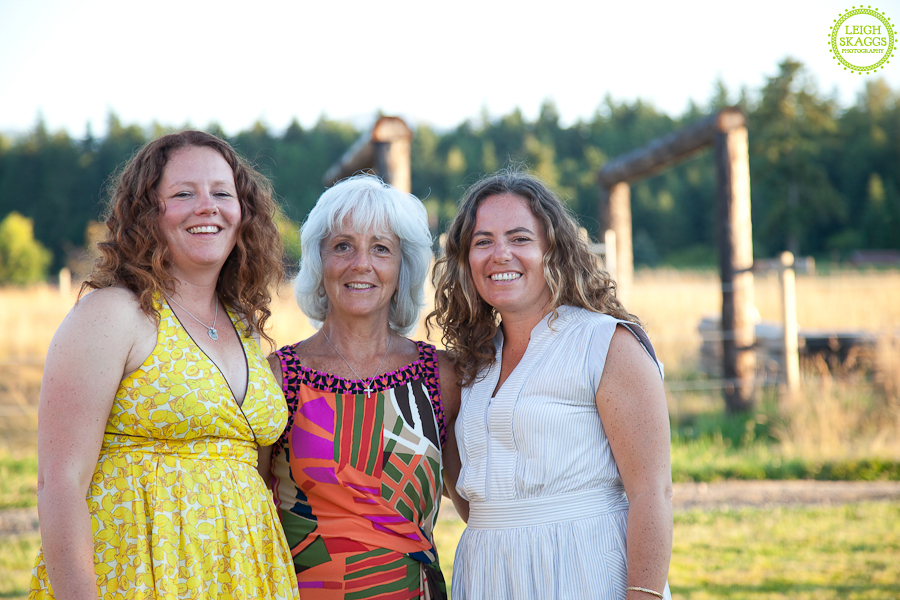 Love was in the Air!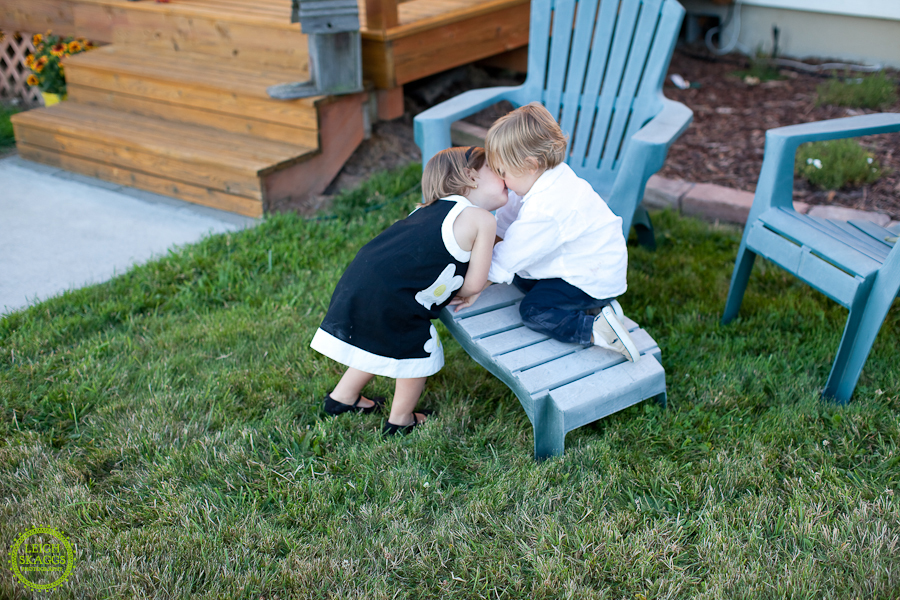 You are awesome!!!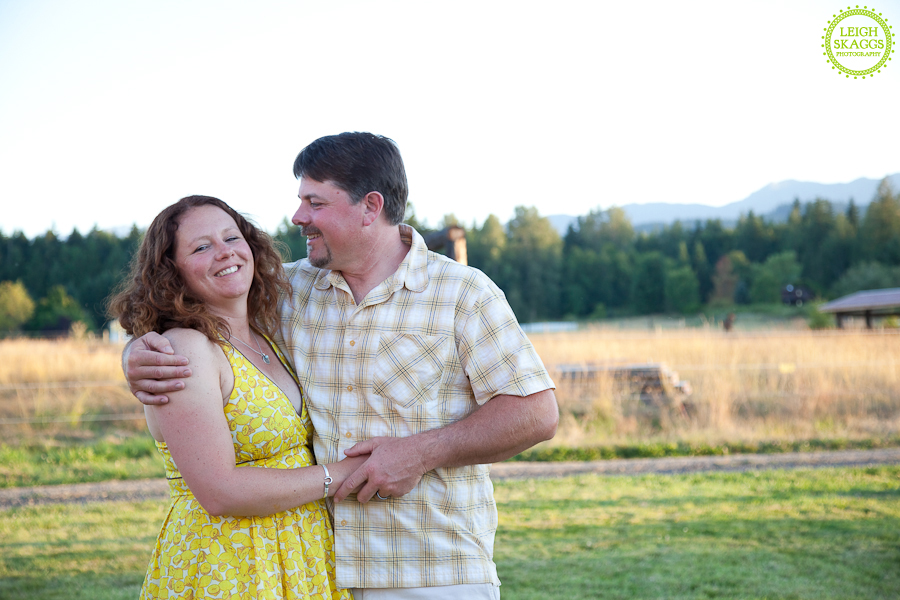 Steve and Dana really wanted a photo of all the guests that traveled far and wide to witness the love they have for one another!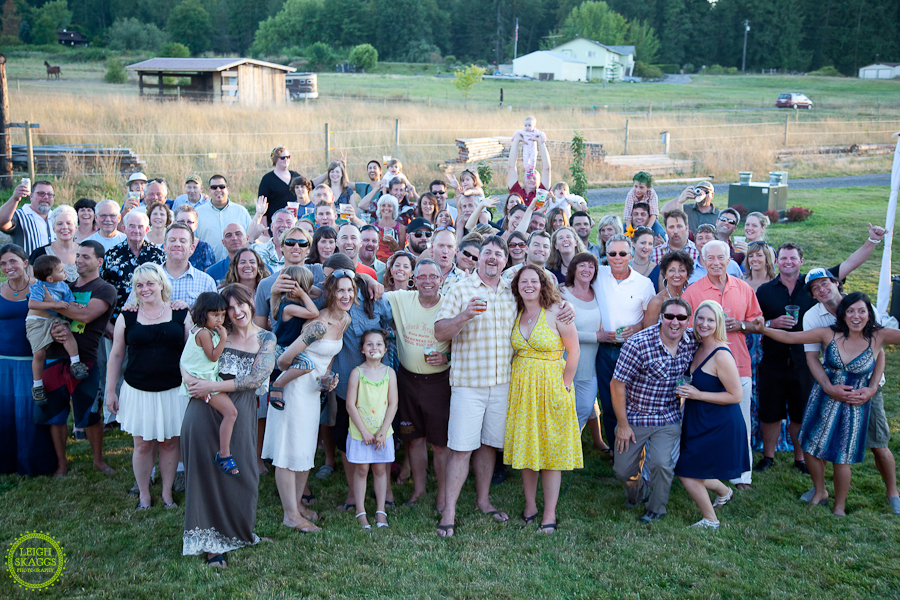 Thanks so much for asking us to be a part of such a wonderful expression of love that two people have for one another.  We had so much fun, meeting all of your friends, reconnecting with old ones and exploring your part of the world.  Jay and I love you, two!!!