Sara & Tom are an awesome couple and super laid-back.  When we pulled up to their Pungo Virginia backyard, Do-it-yourself, farm wedding Tom was furiously working on getting the Reception details together…through intermittent rain showers.  He  had so much to do.  But he just put his head down and worked until the yard went from a cool Pungo farm to an amazing hipster backyard wedding event.  When Sara arrived, her and the Bridesmaids made the bouquets and cut flowers for all the tables.  Then they helped to finish the last touches, while Tom showered in the coolest outdoor shower I have ever seen!  🙂  When they were both dressed, Sara in a beautiful J. Crew Wedding dress, and Tom in his coral suspenders and Chick Magnet bow tie, they enjoyed a first look.  Then the whole Bridal party headed out to the wheat field for some great photos.  The Ceremony was perfect, guests even sat on bales of hay.  It was full of laughs and love and everything a wedding ceremony should be!  Then Sara & Tom and their guests, enjoyed food from a local food truck, karaoke and dancing all night!  It was just the best!!!  And I am so glad that I was a part of this amazing wedding day!!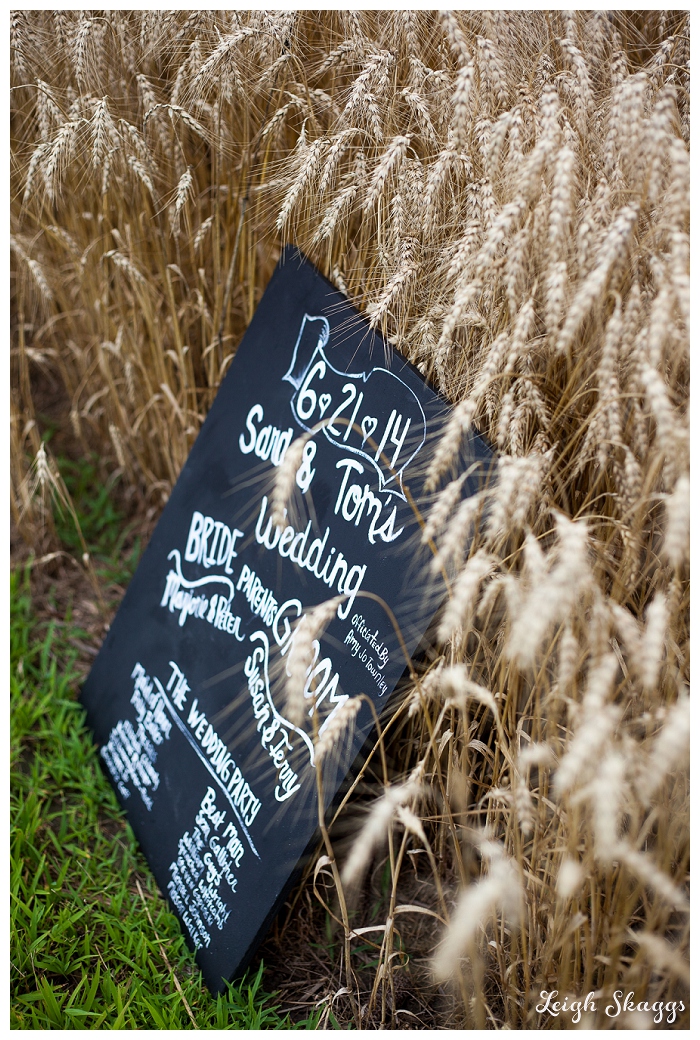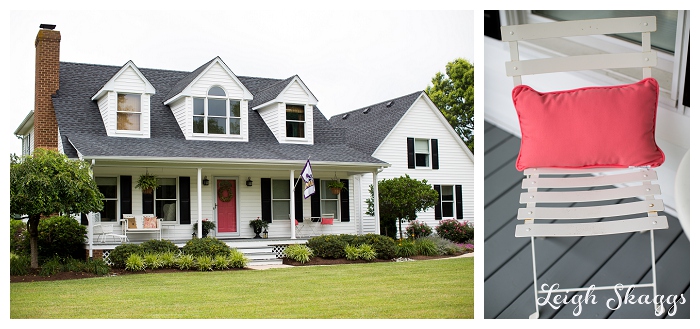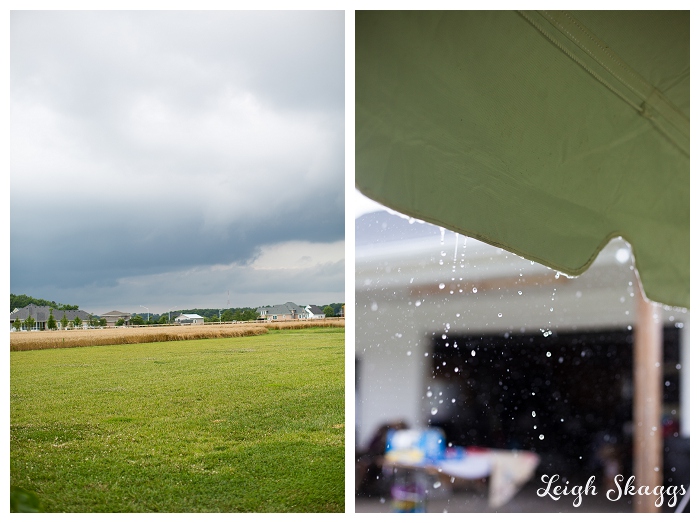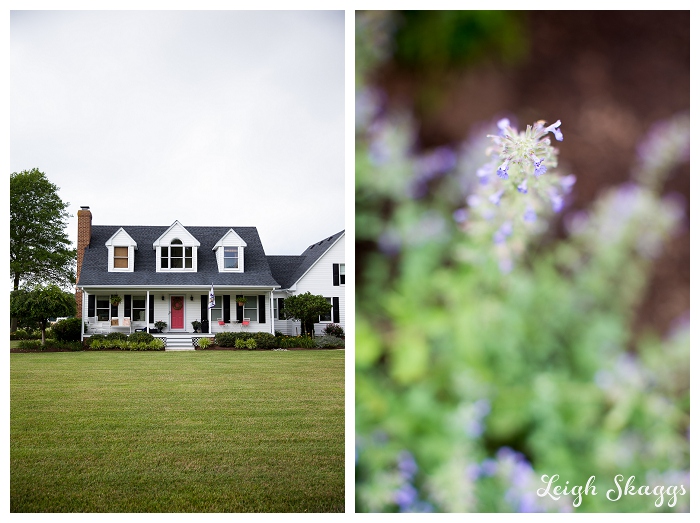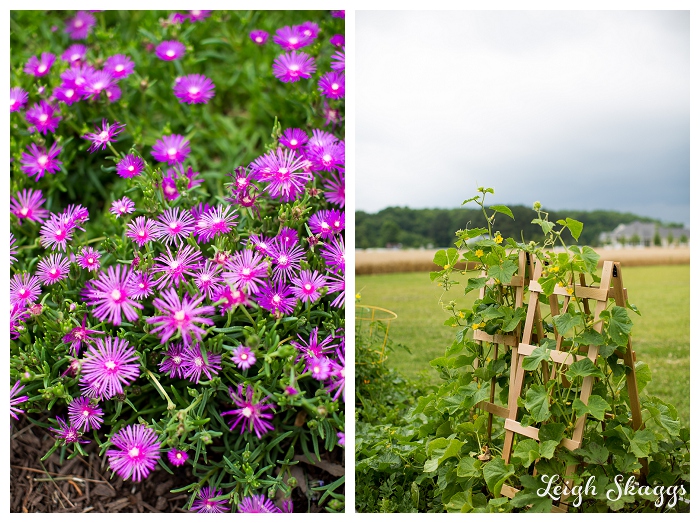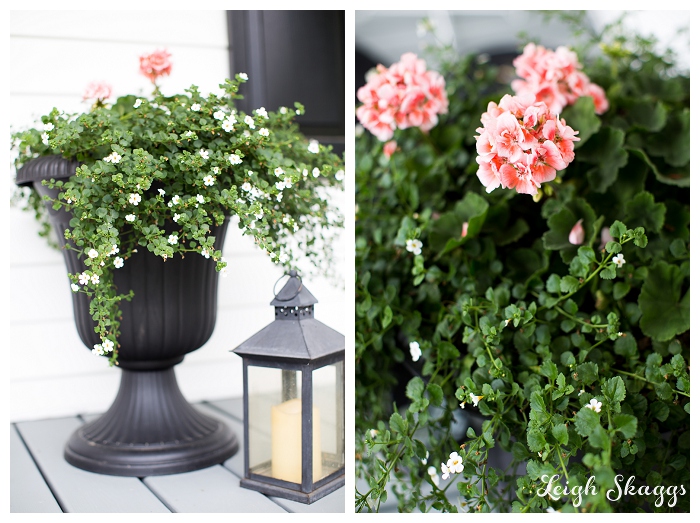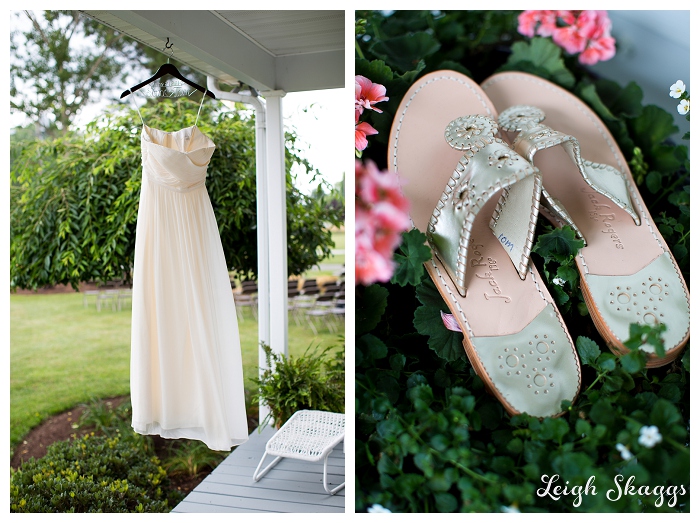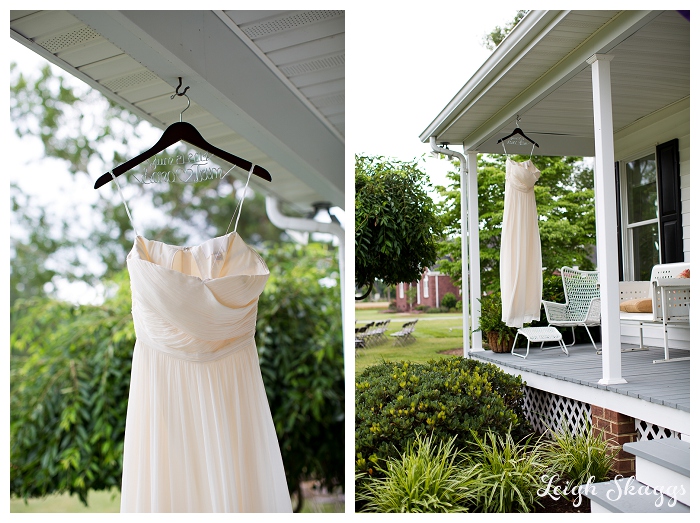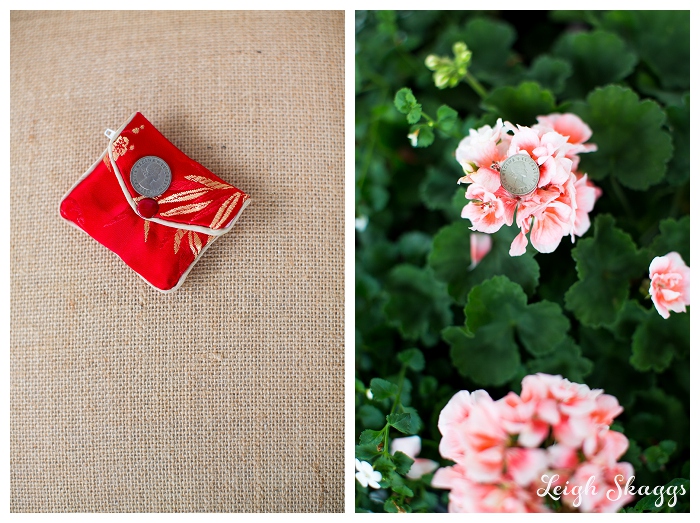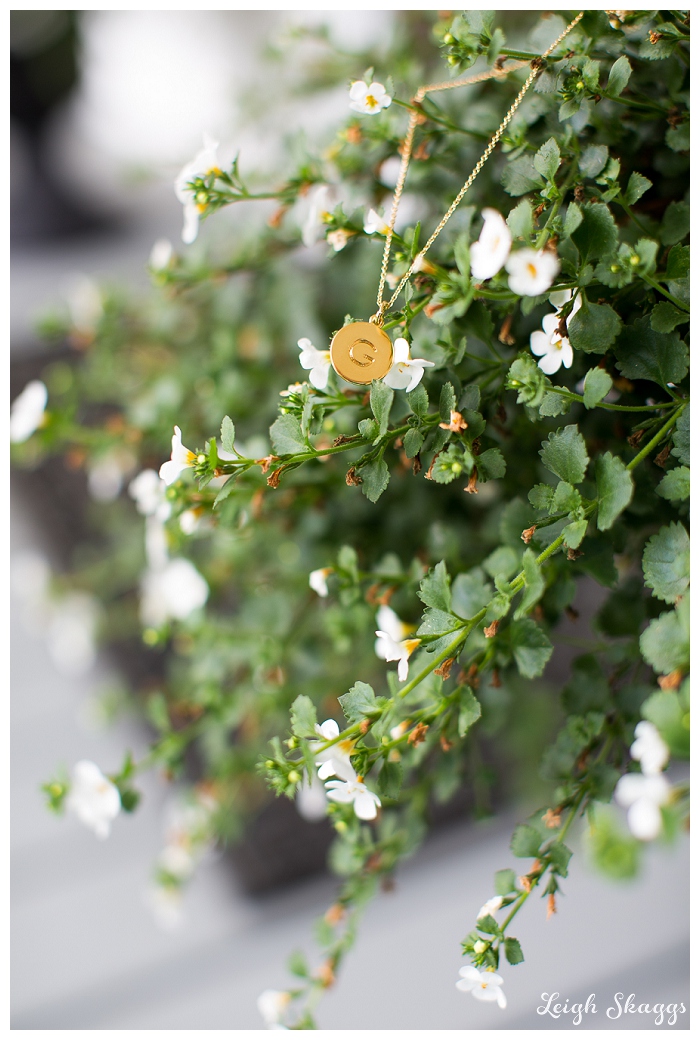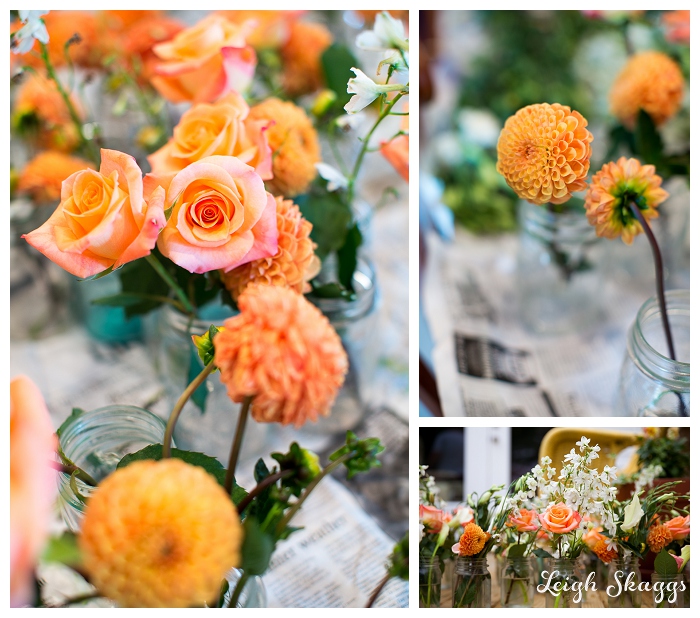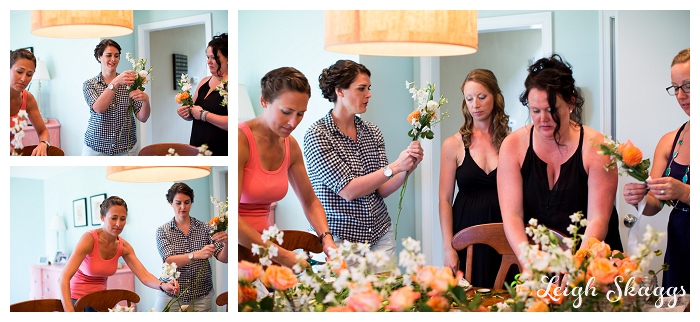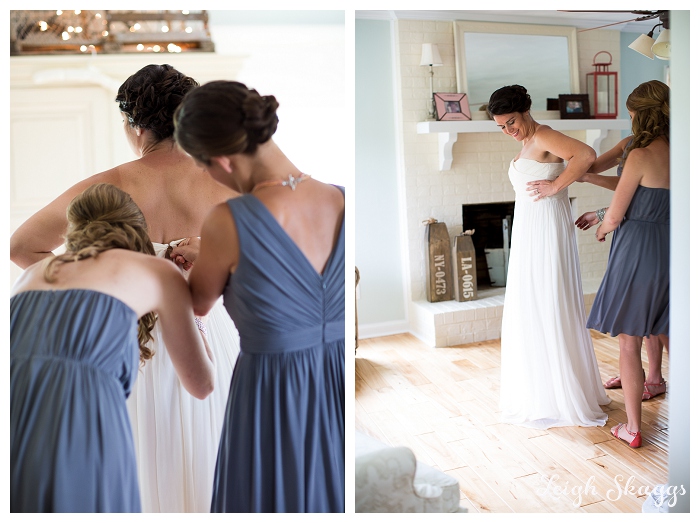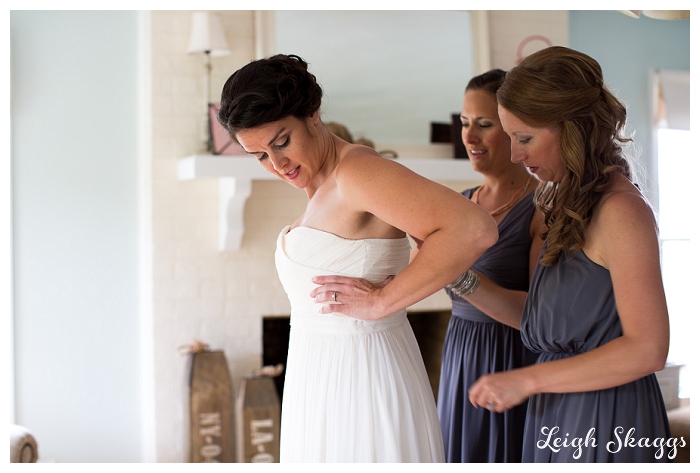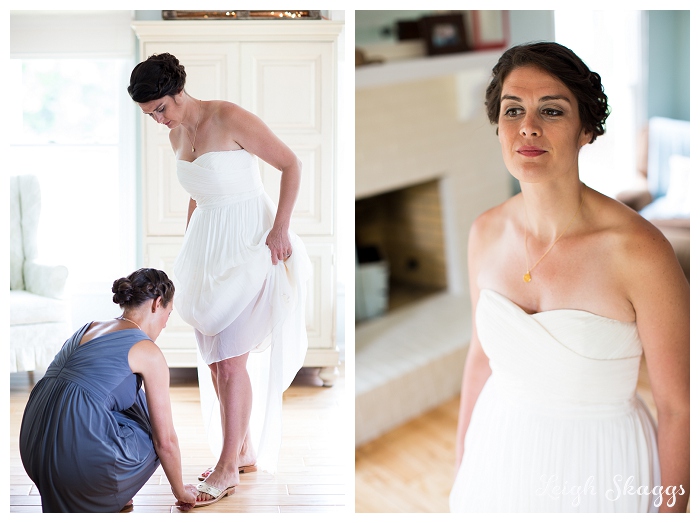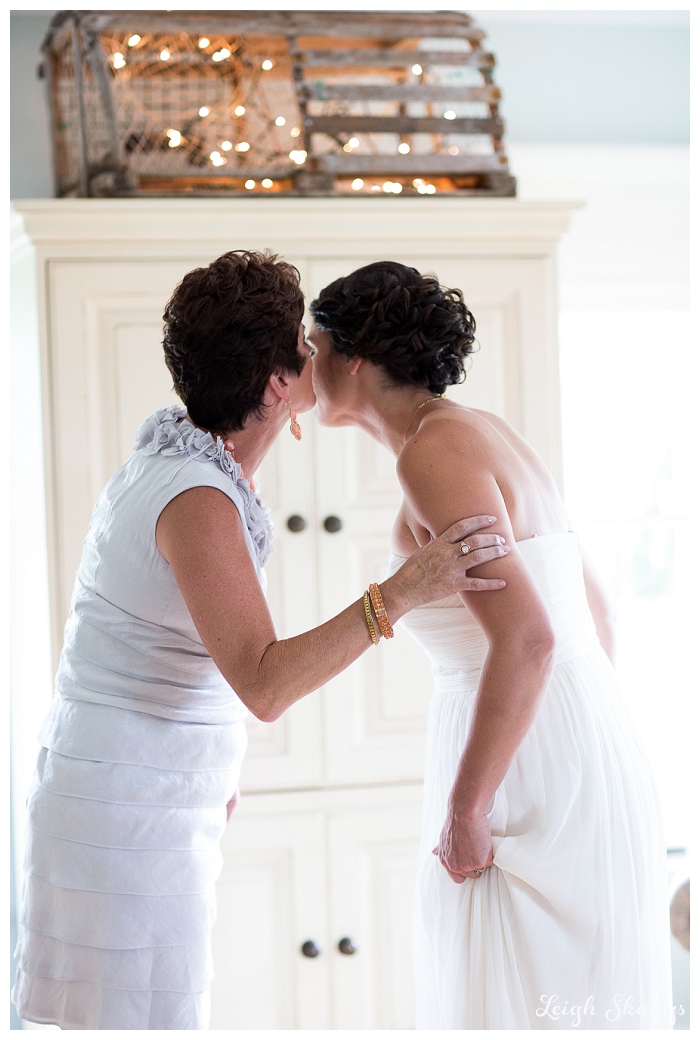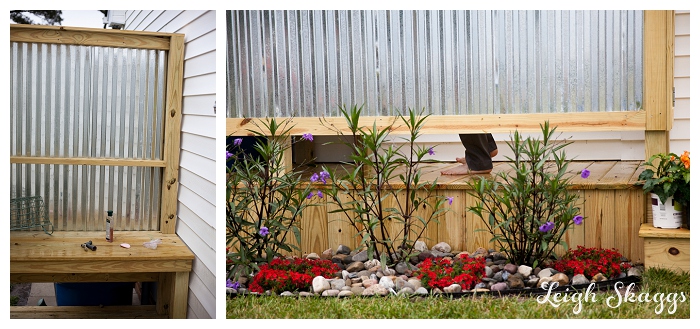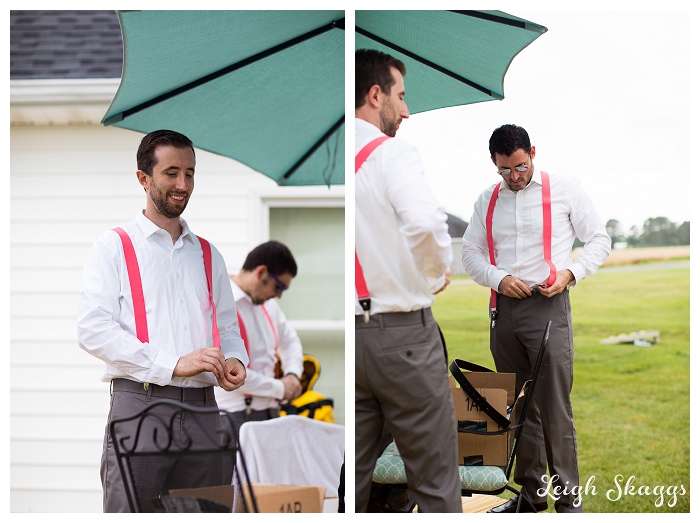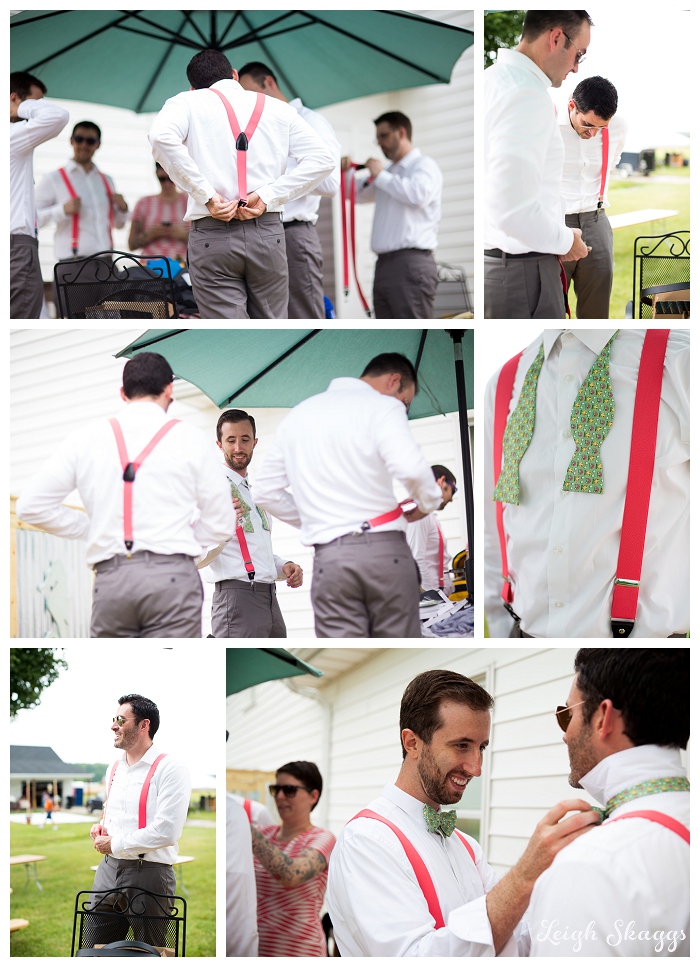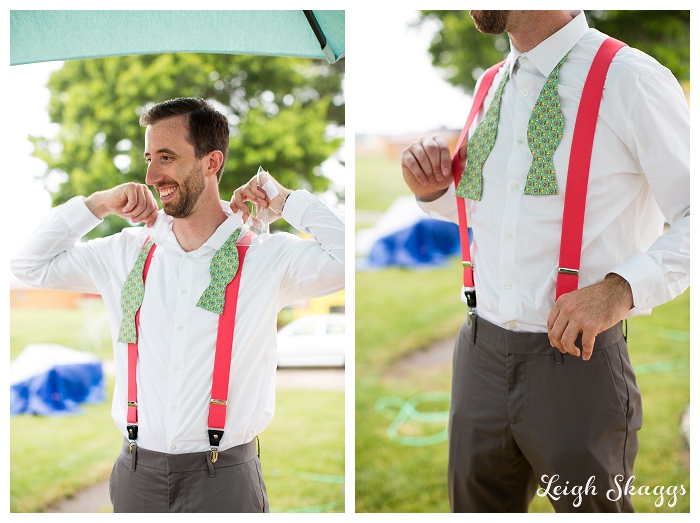 YouTube to the rescue…"How to tie a bow-tie!" 

It rained during the First Look…so we just moved it to the awesome porch!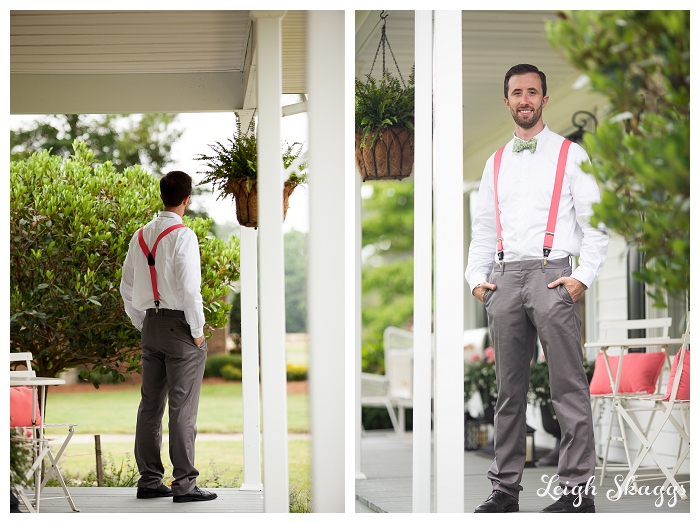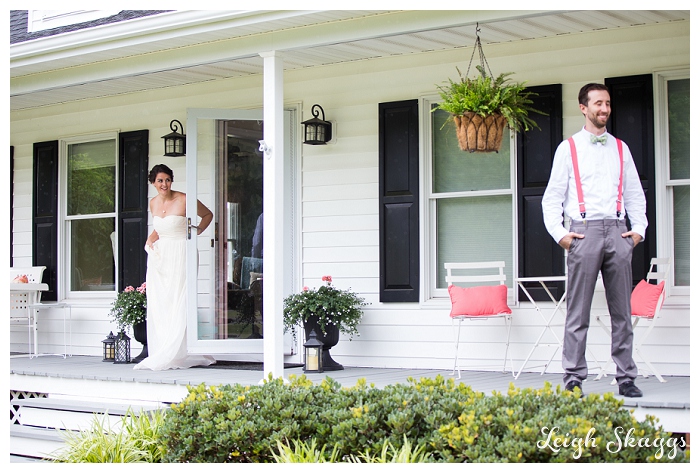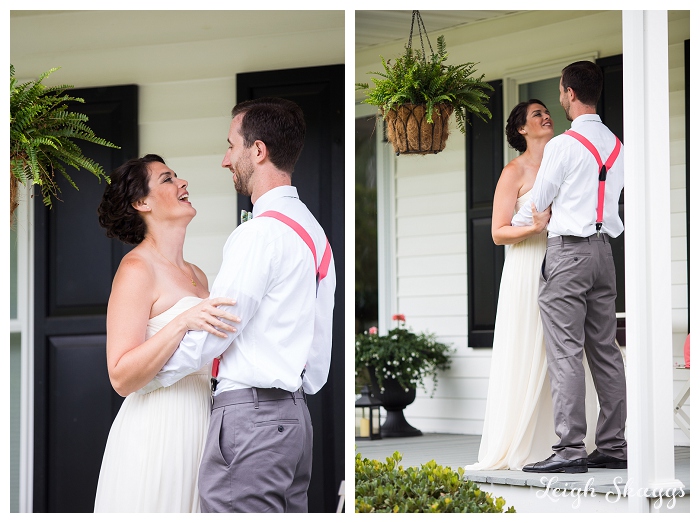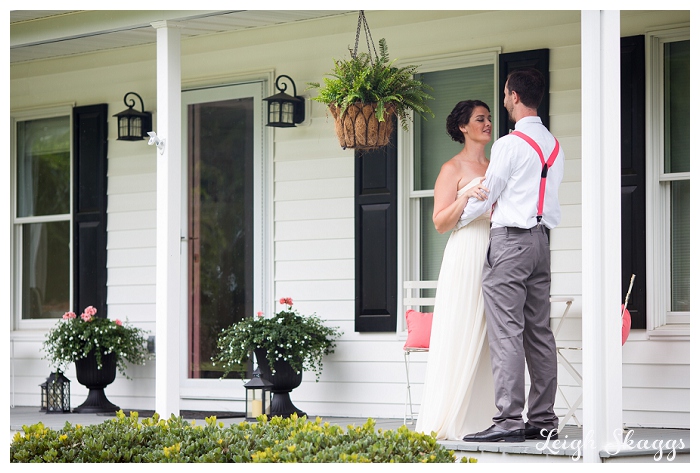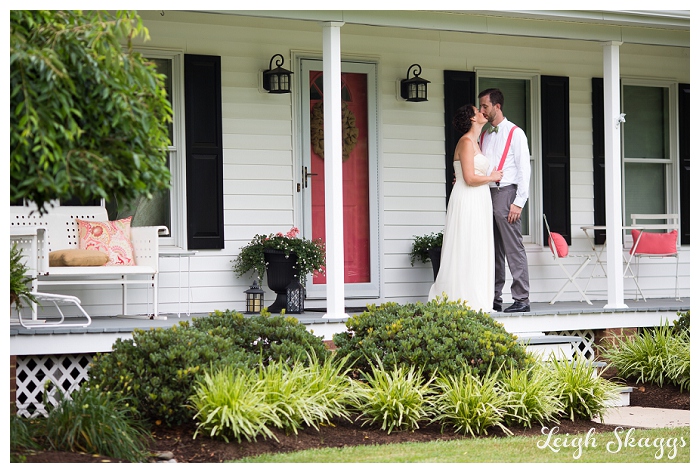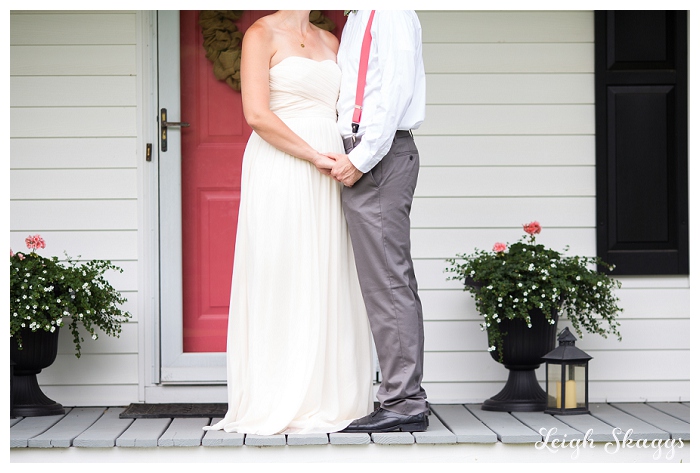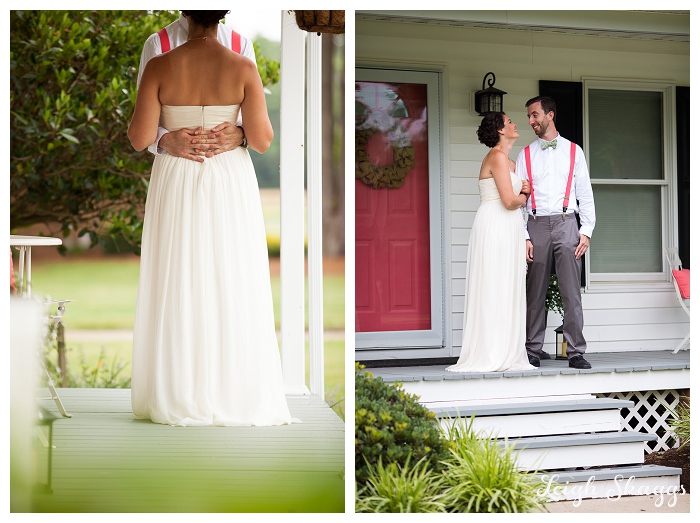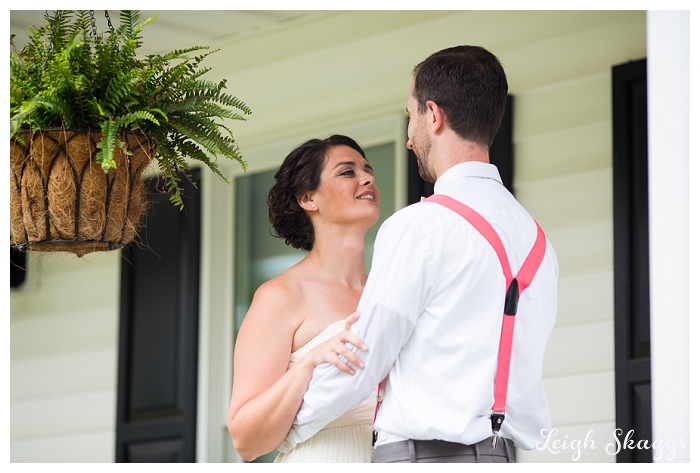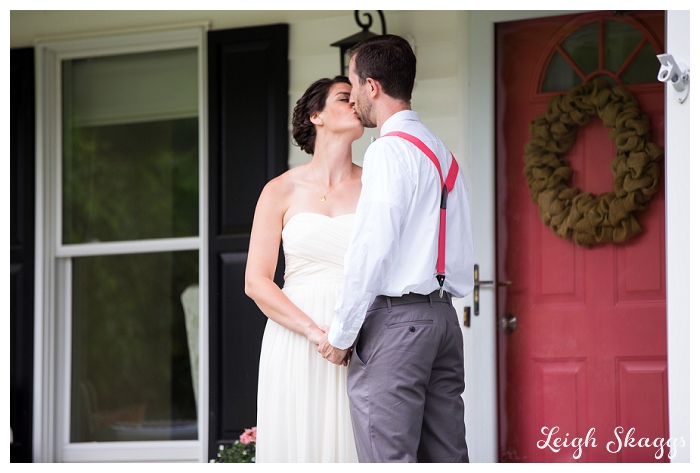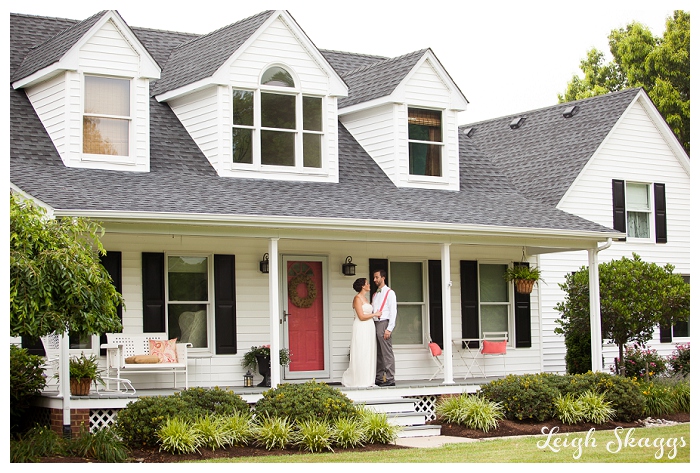 Then the sun came out…so we headed to the wheat fields!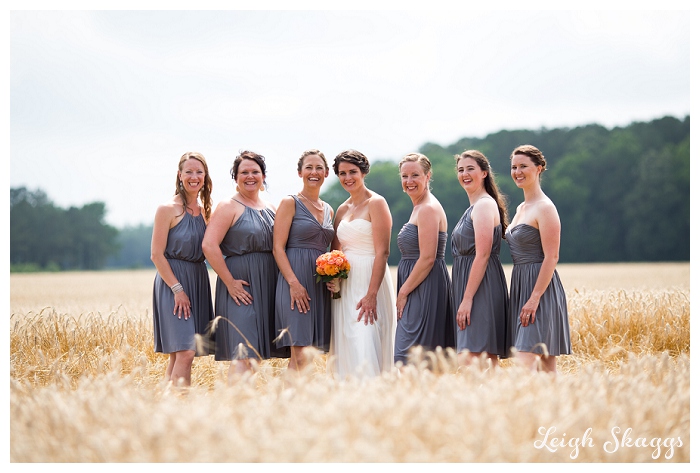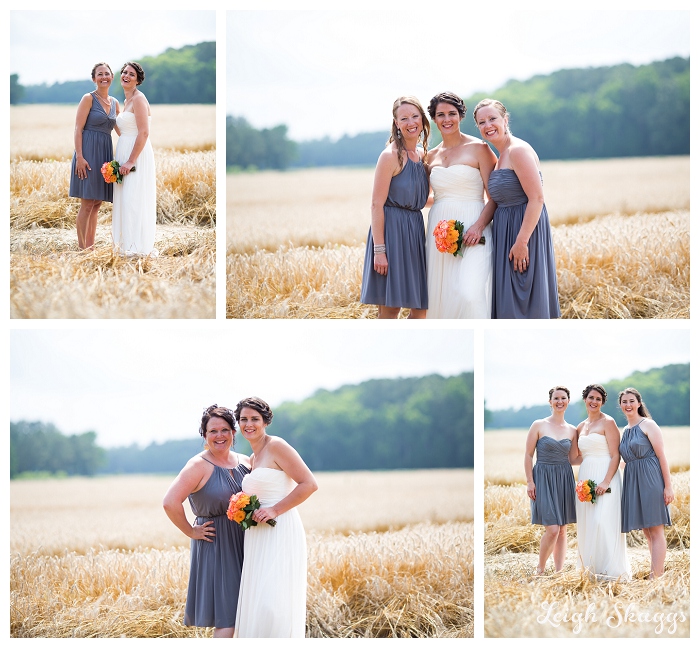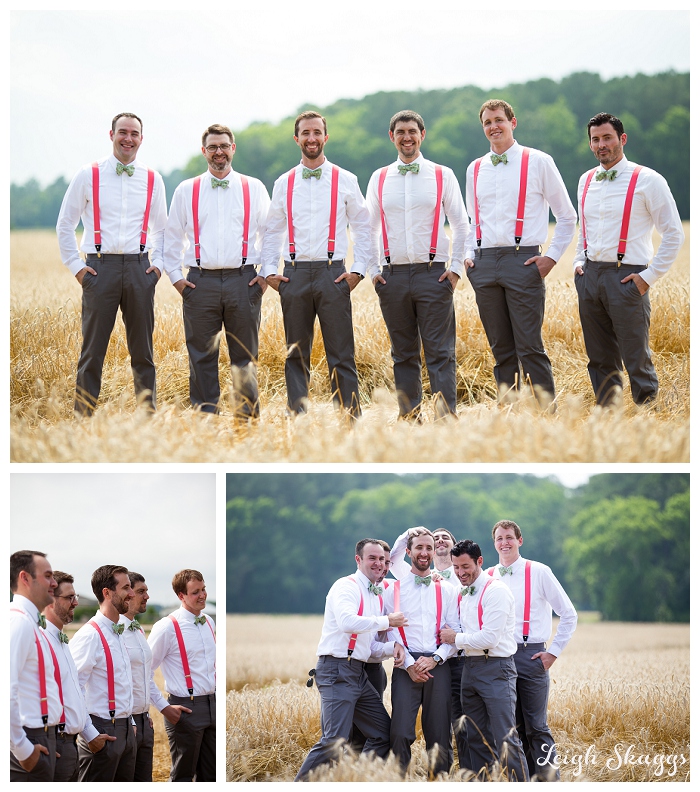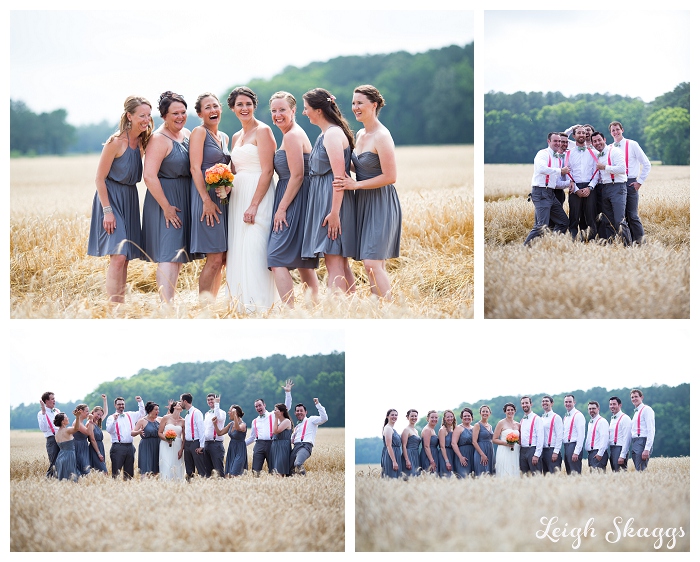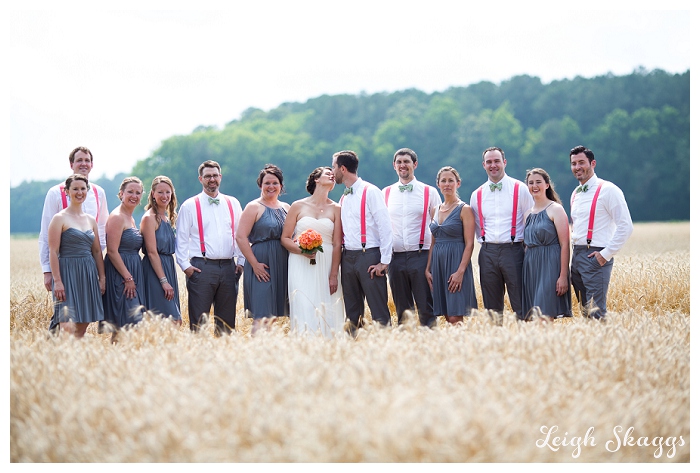 LOVE!!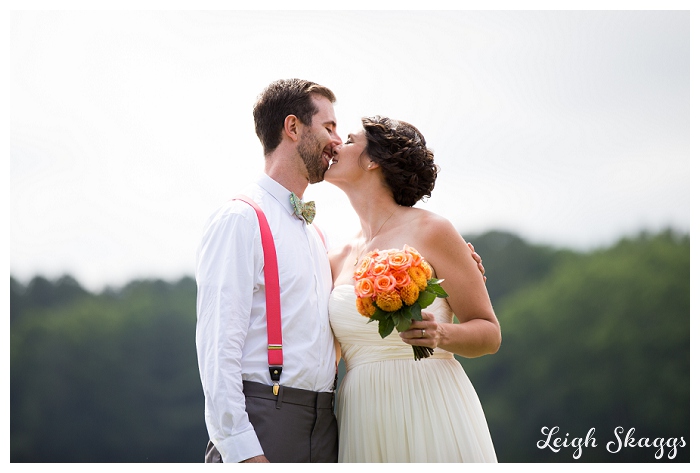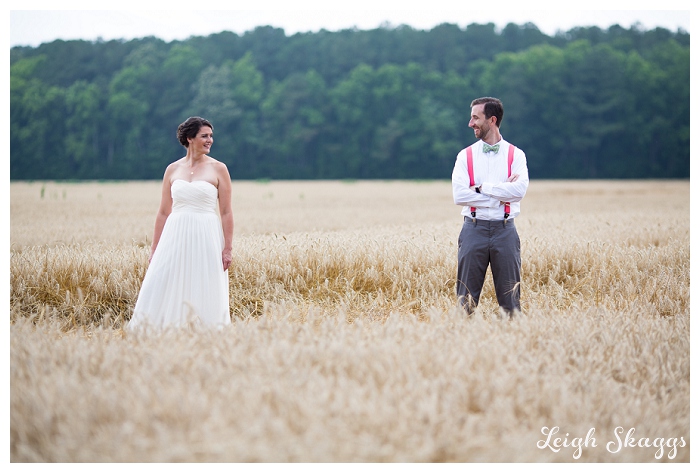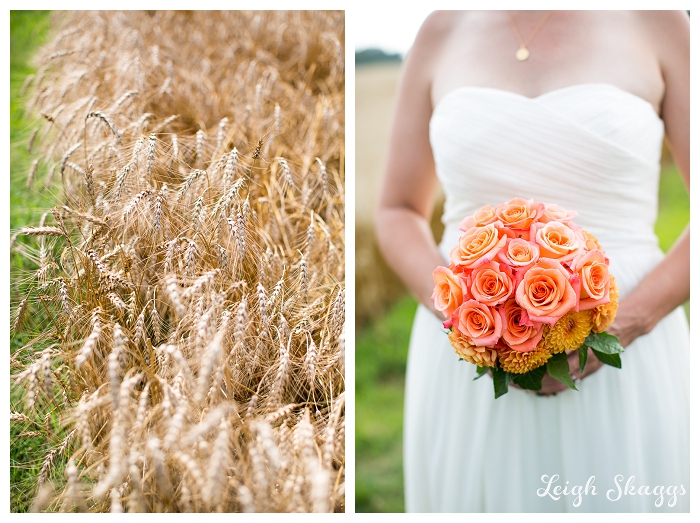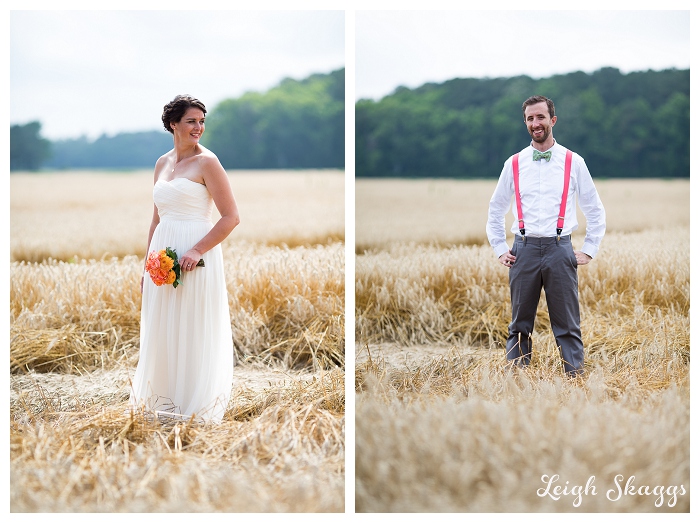 I LOVE Sara's smile!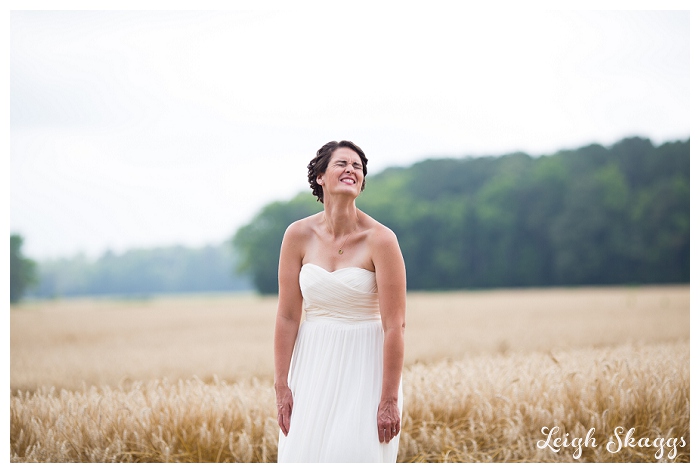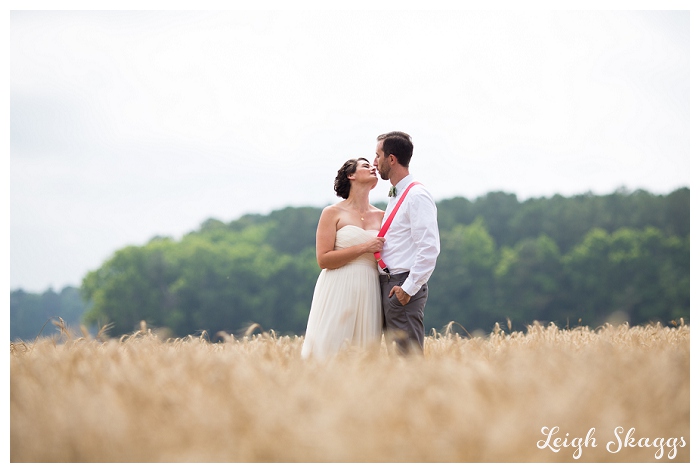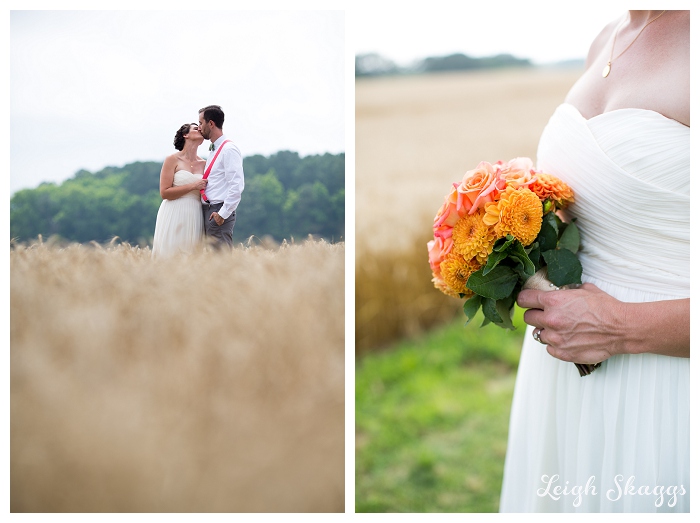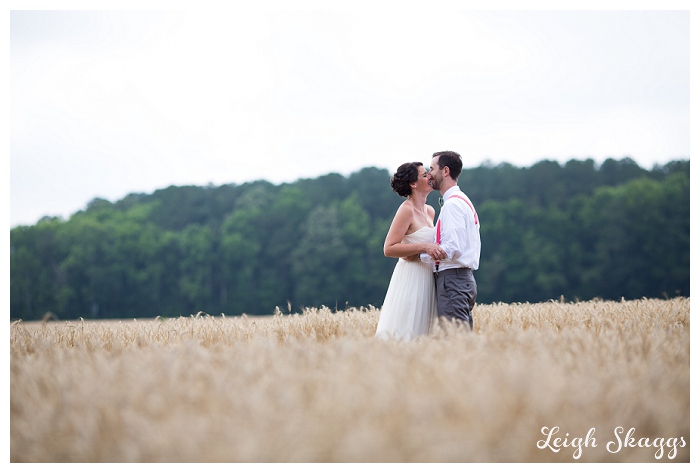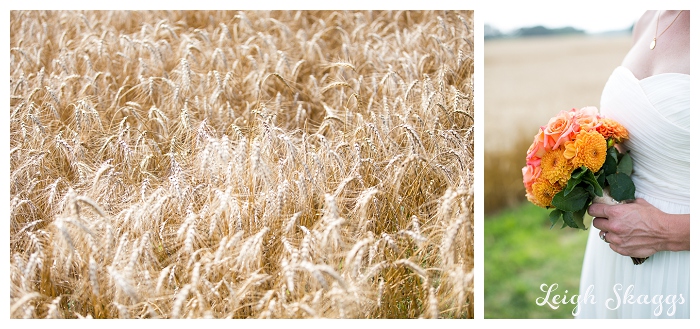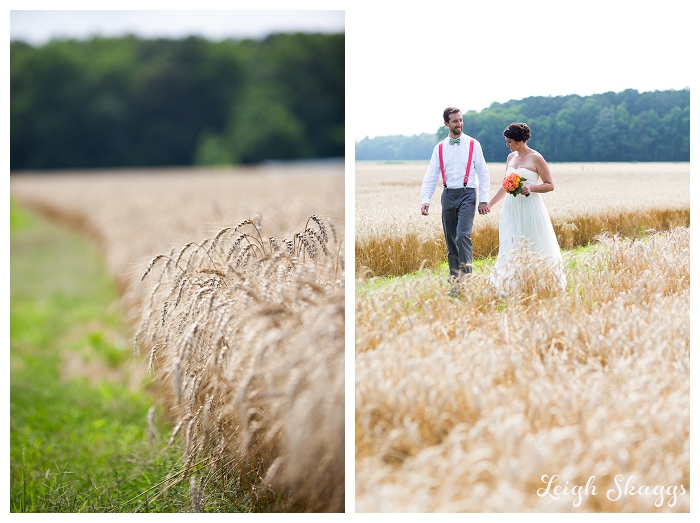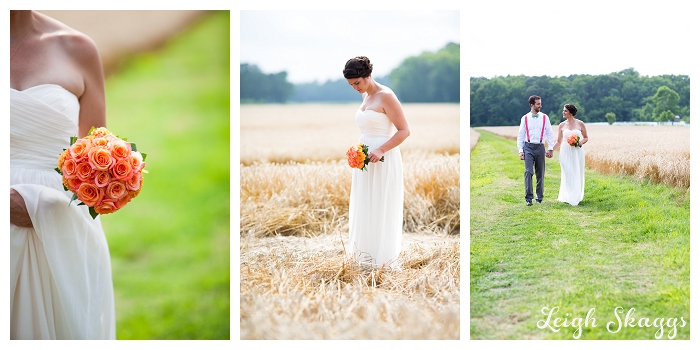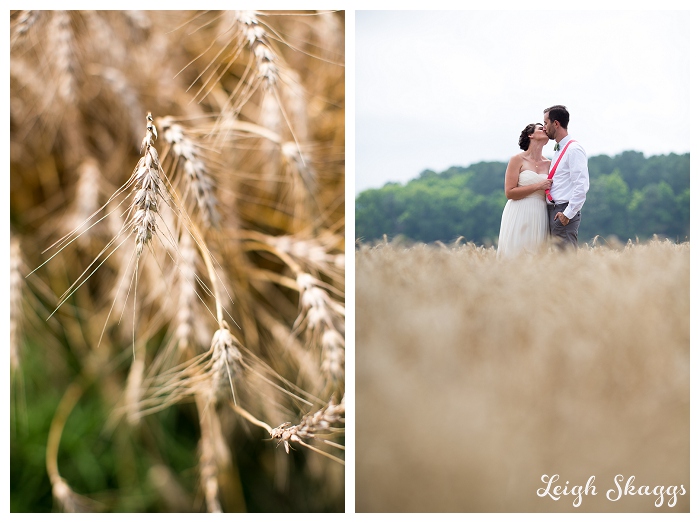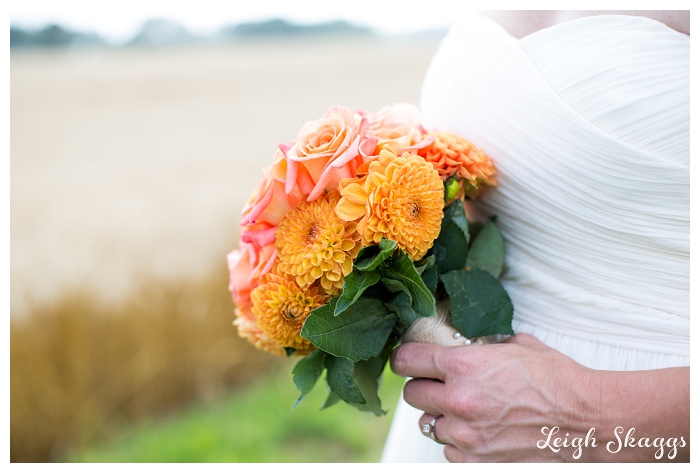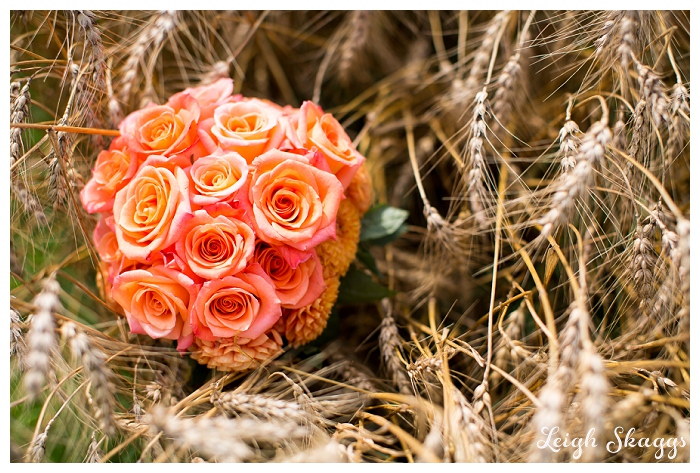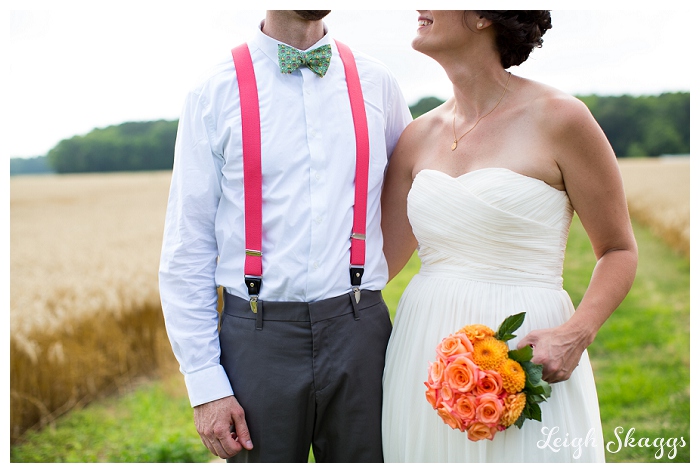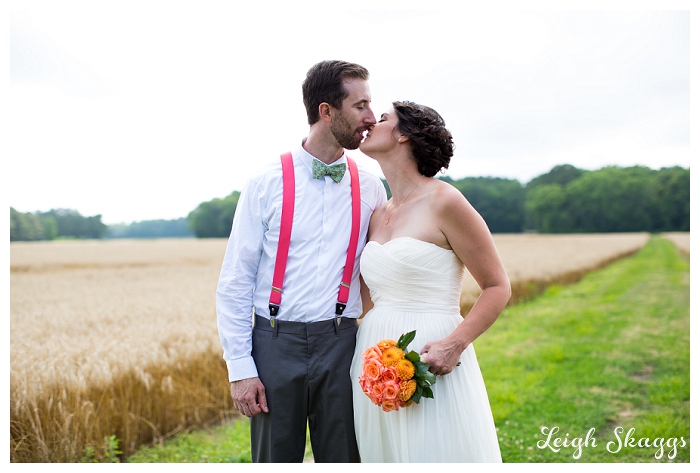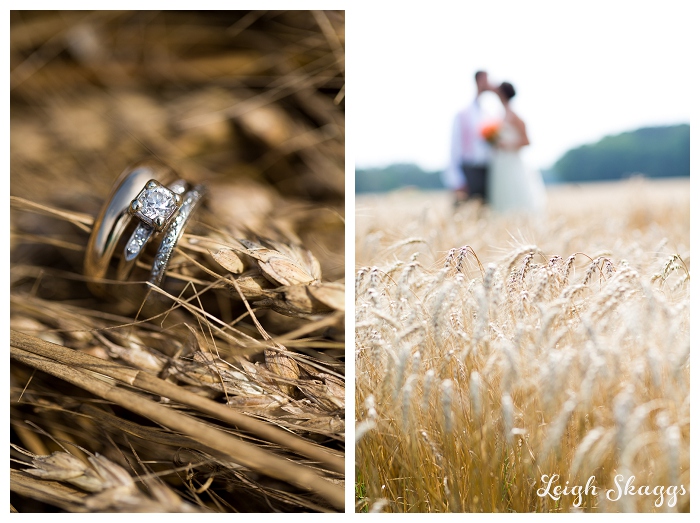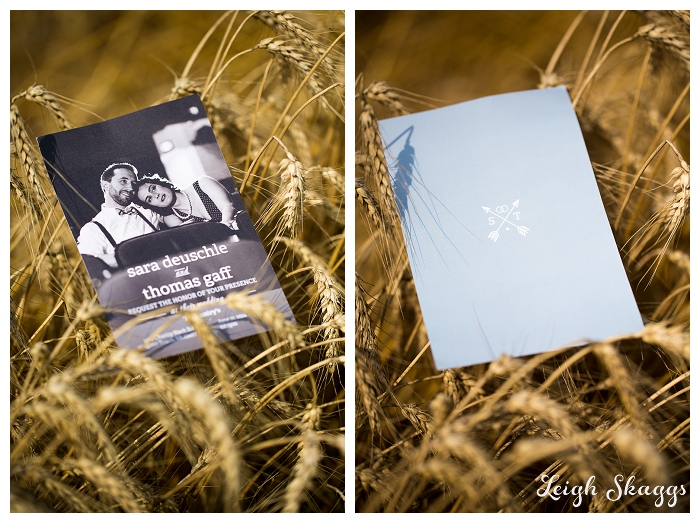 Sara's Son, Mason, is just THE most Adorable thing!!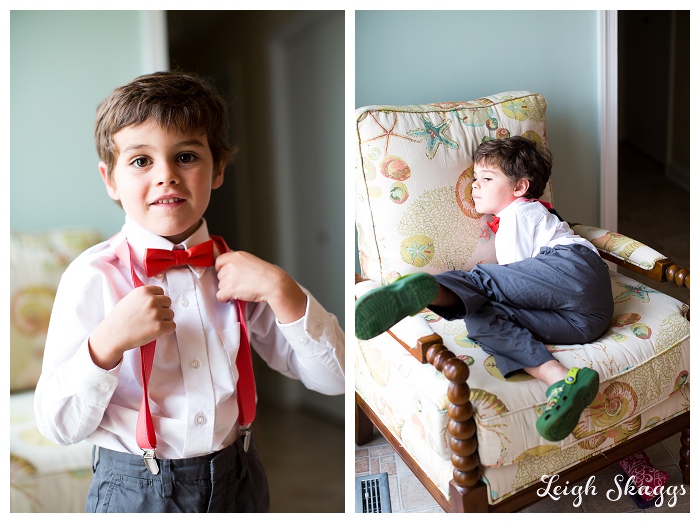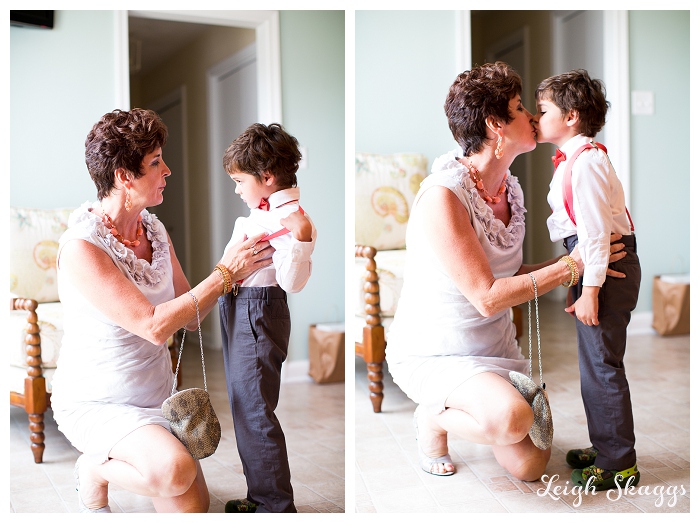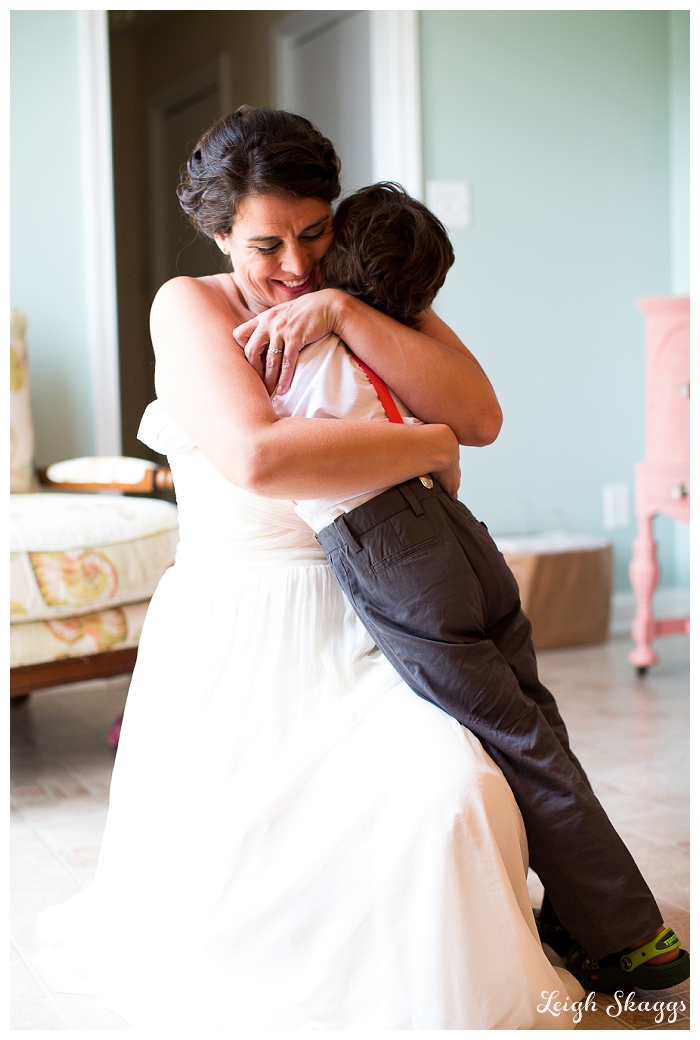 Loved the hay bale seating!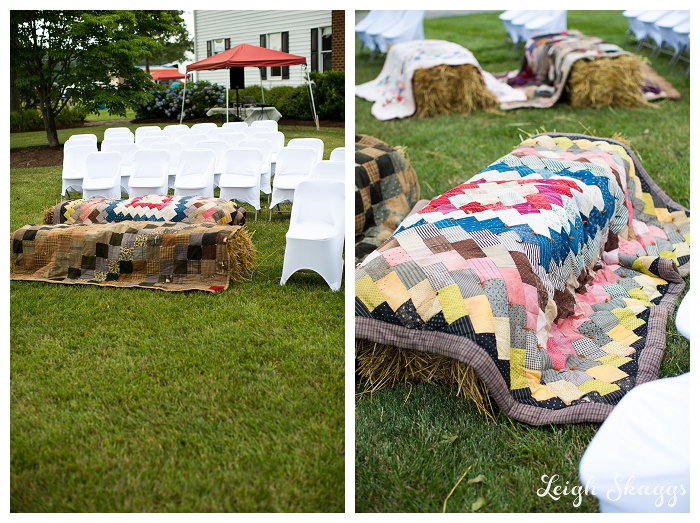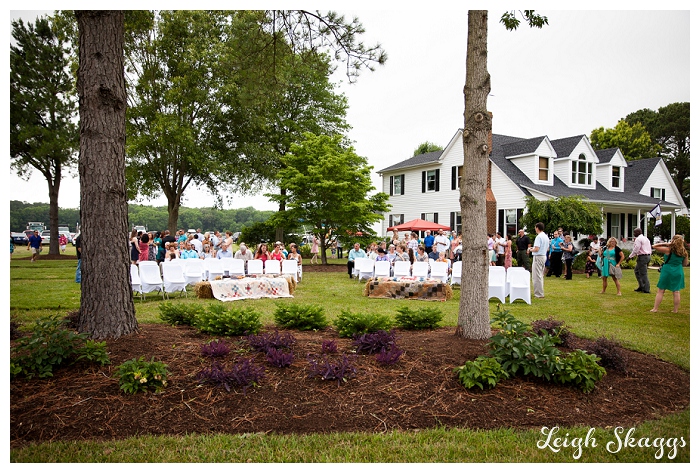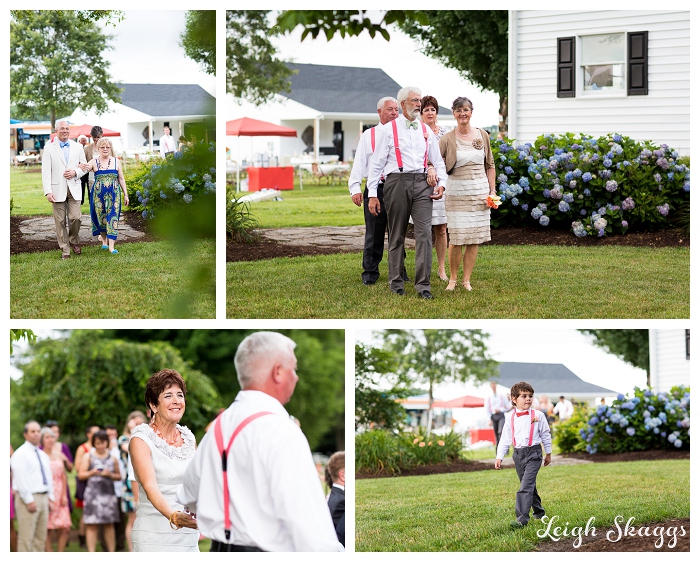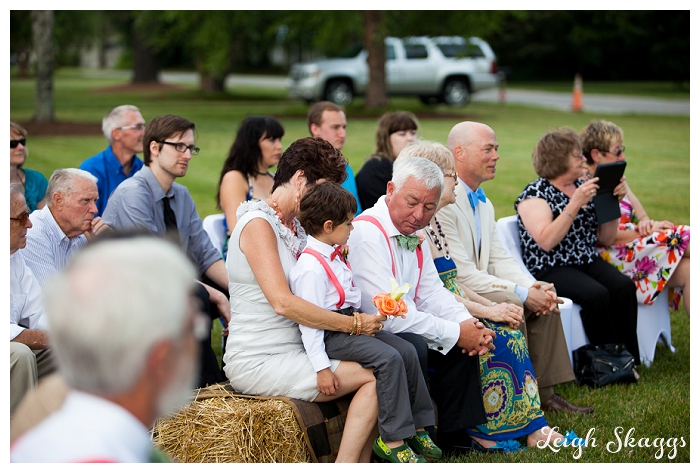 Tom walked Sara down the aisle to one of my favorite Fleetwood Mac Songs.  Perfection!!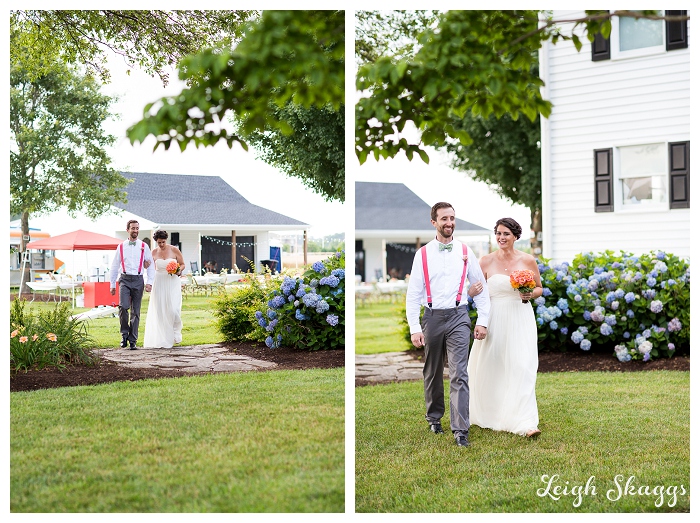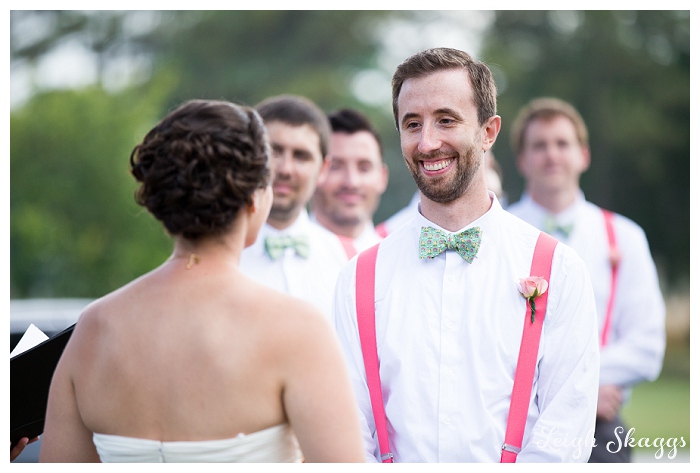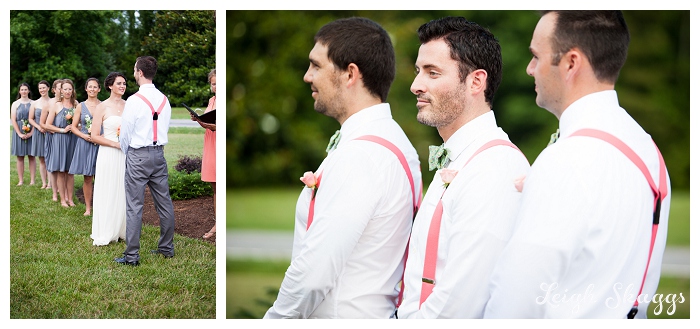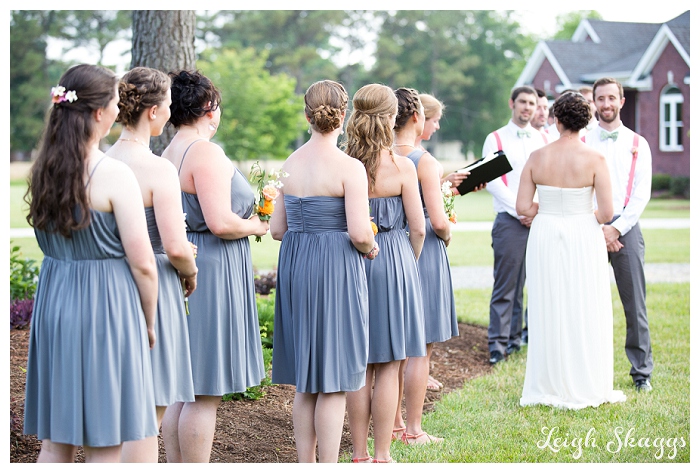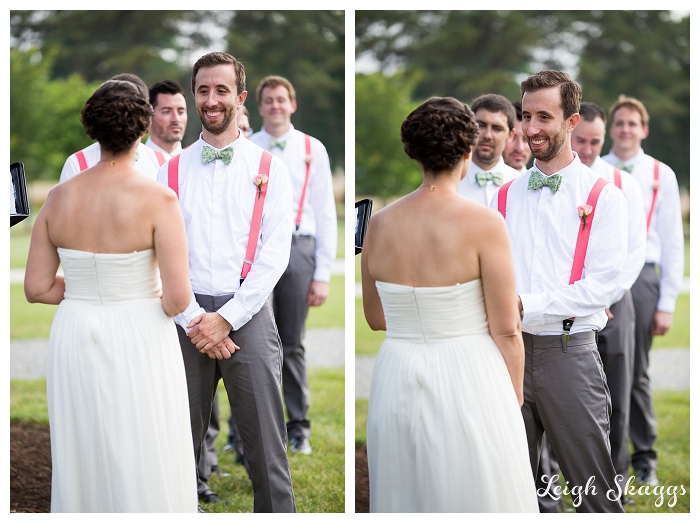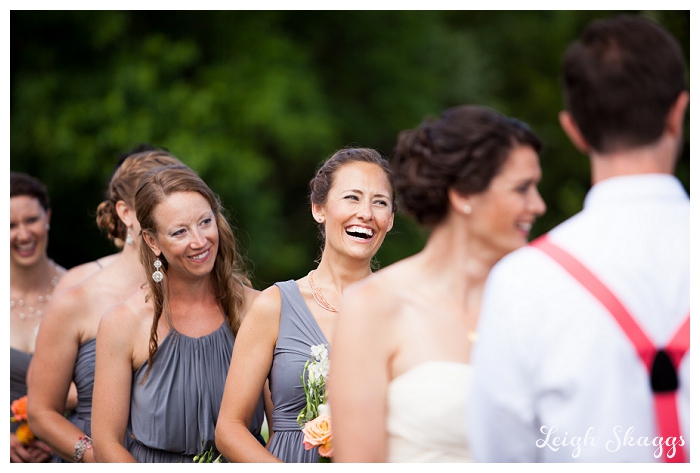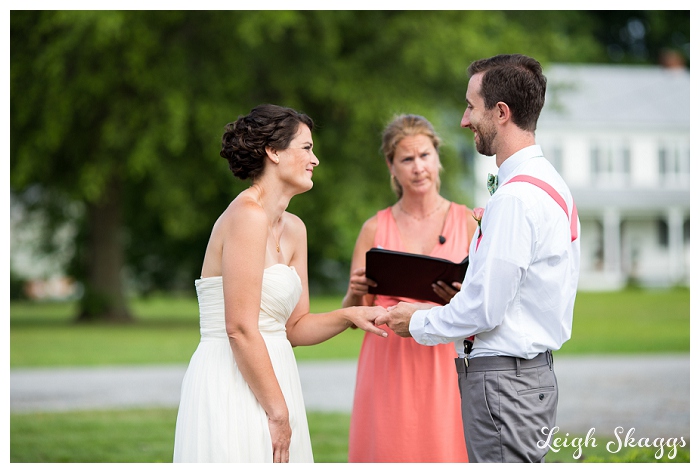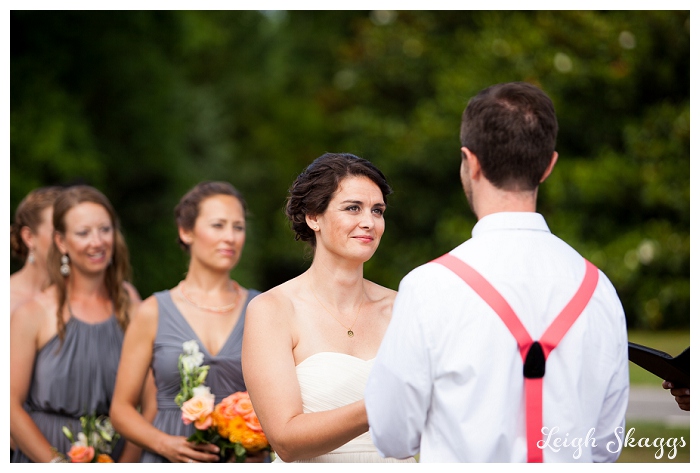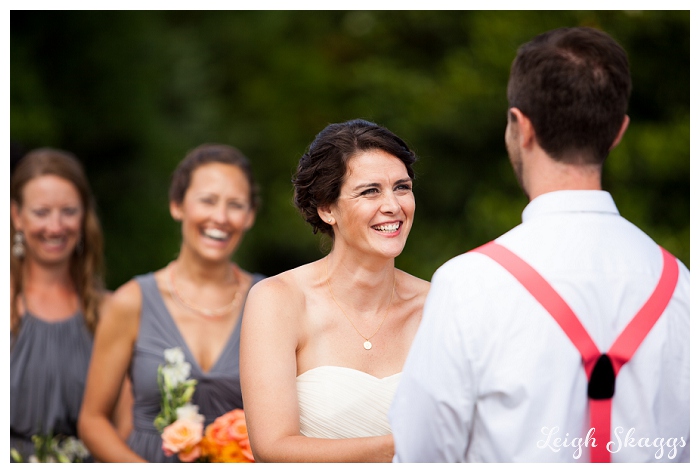 Amy Jo, their officiant, did a wonderful job on their Ceremony…it was full of love, laughs and "Friends" references!  Made my day!!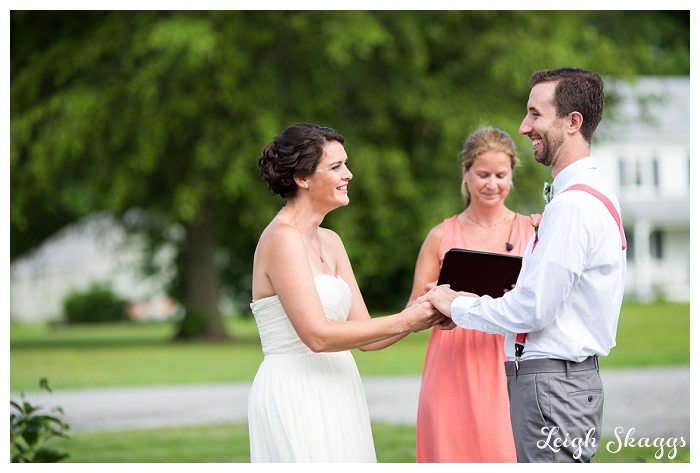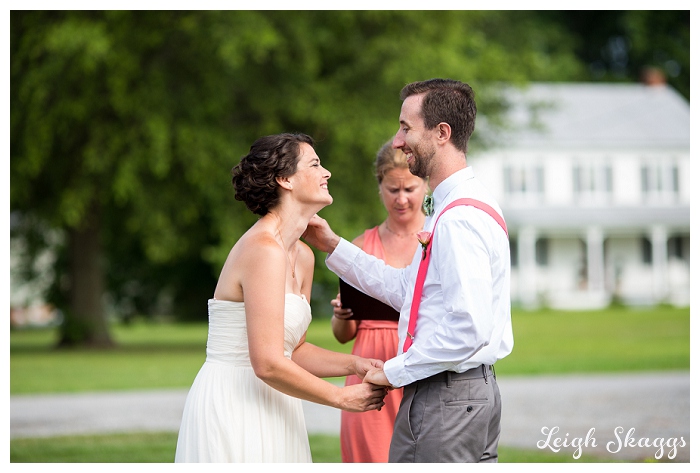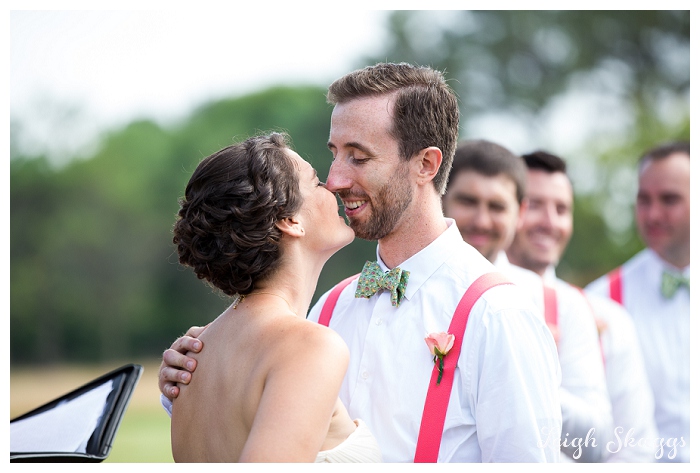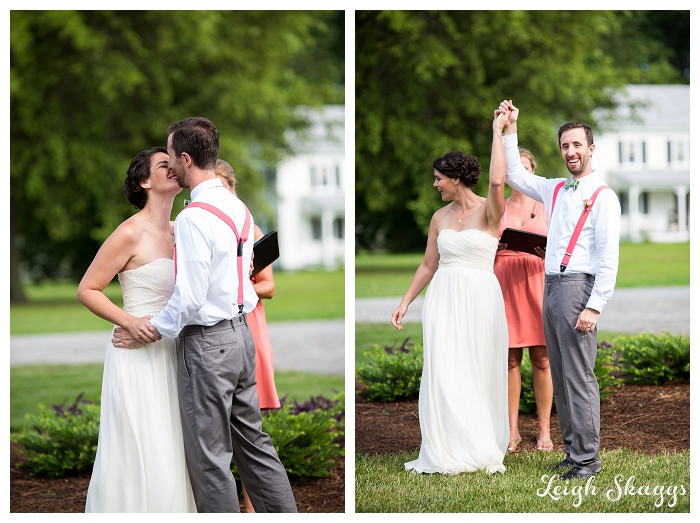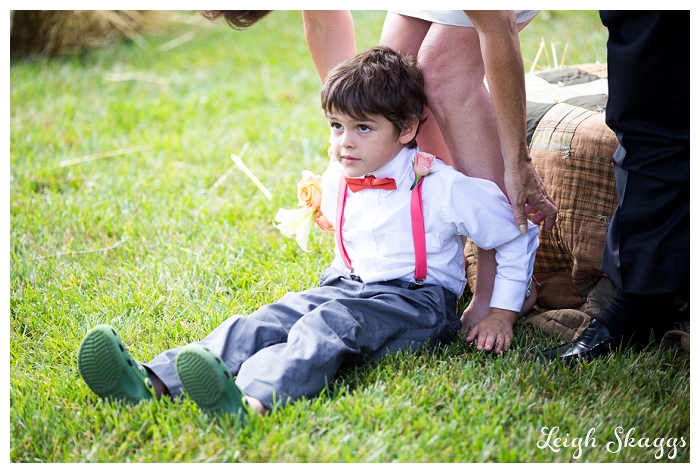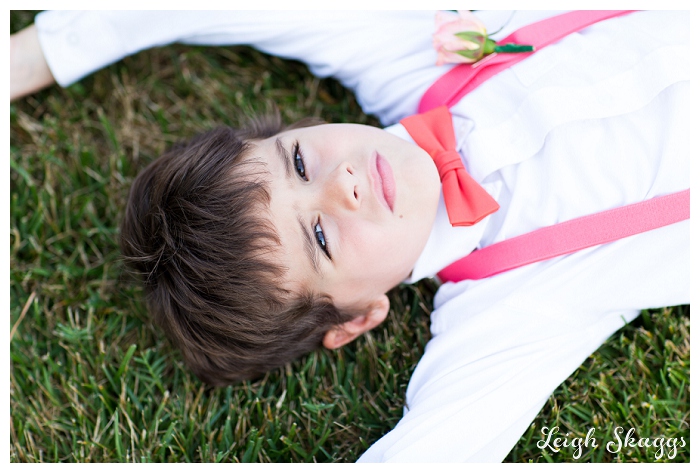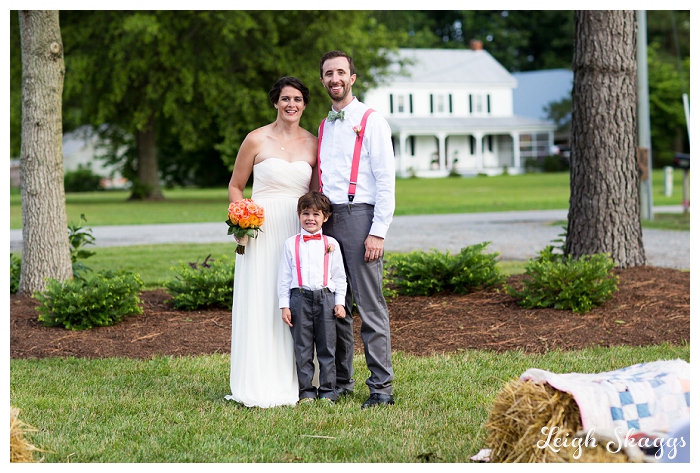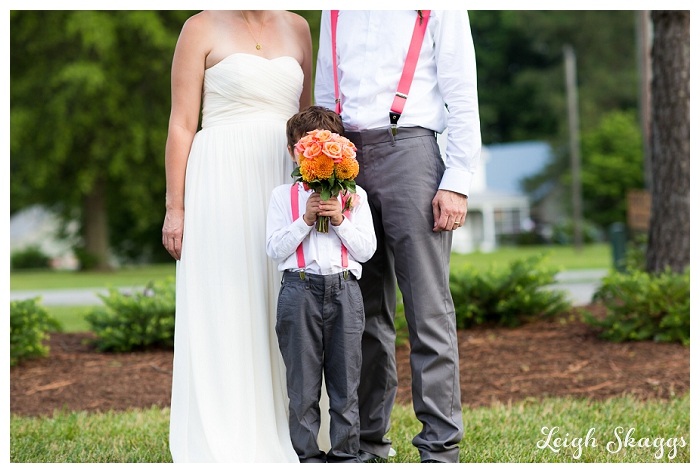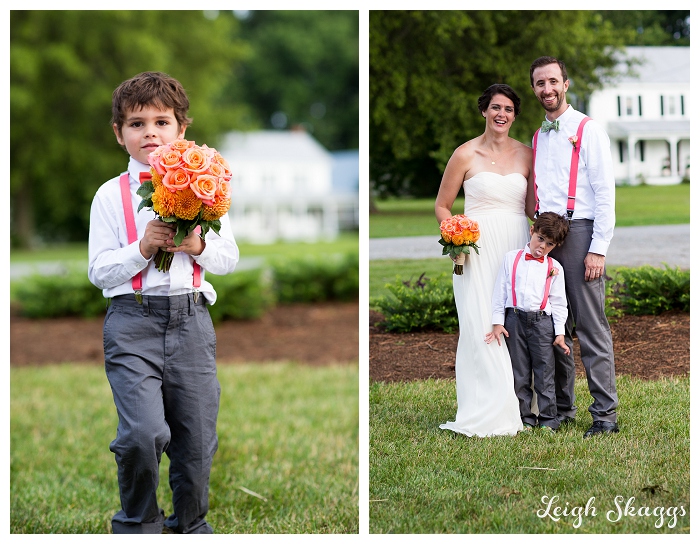 Loved the Mason jars, that you could write your name on for the Reception drinks!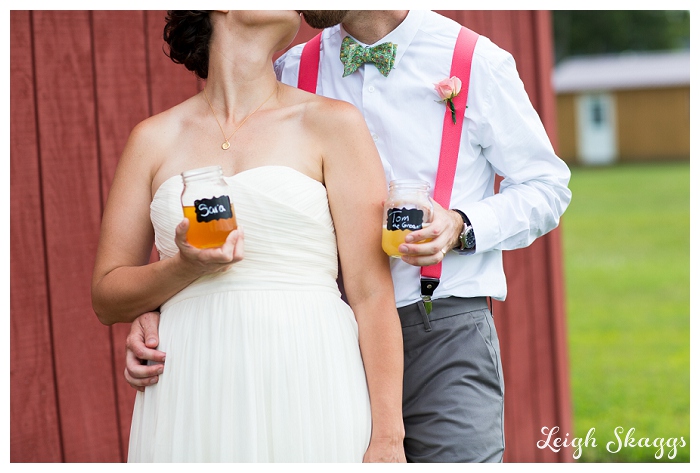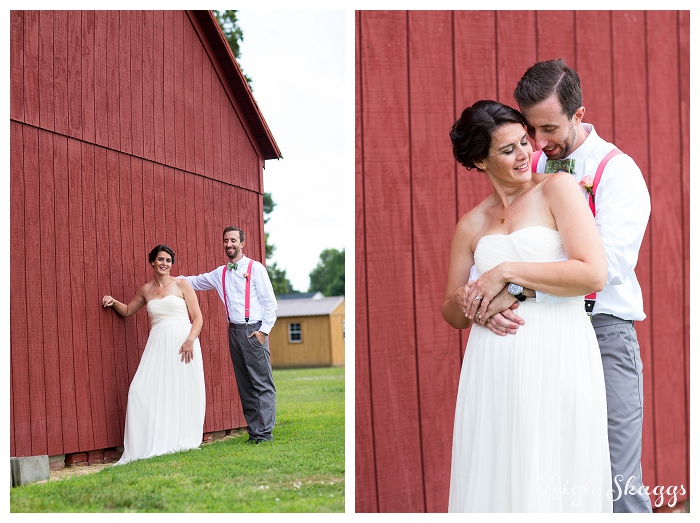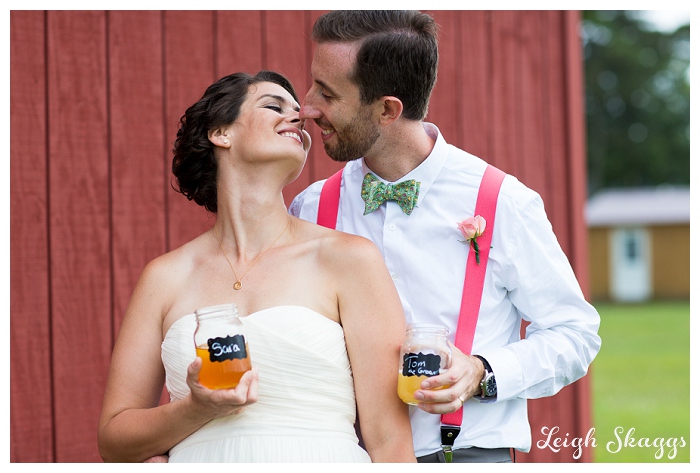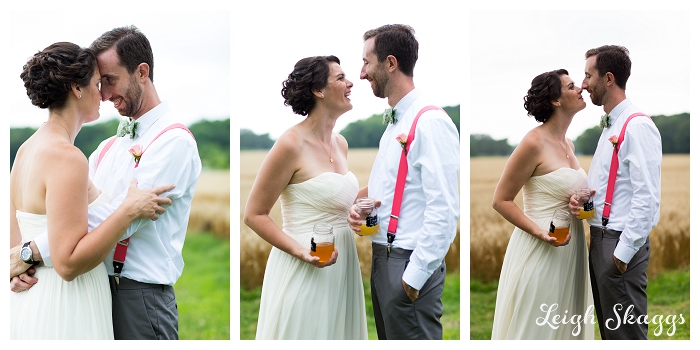 Your bartender this evening!!  🙂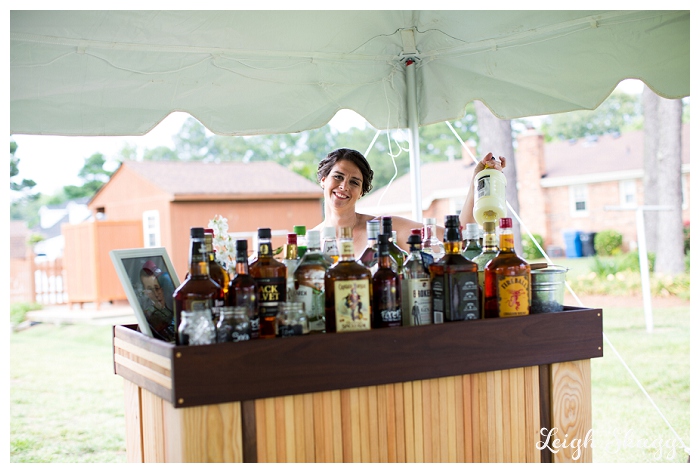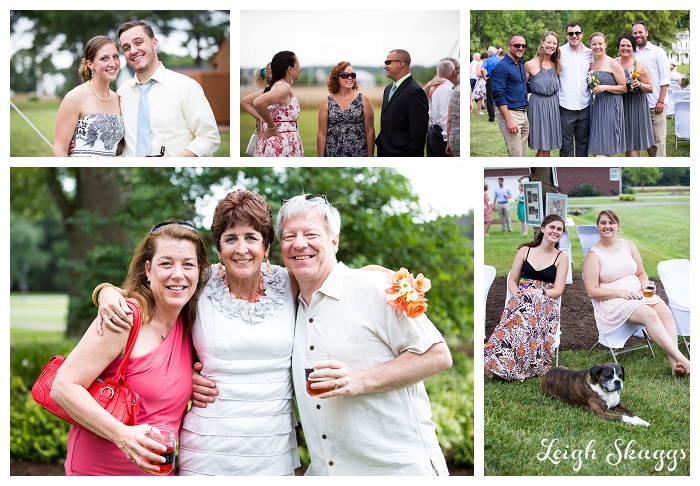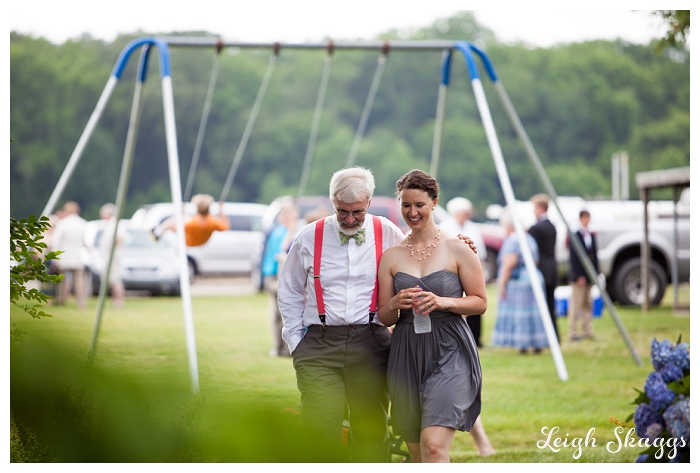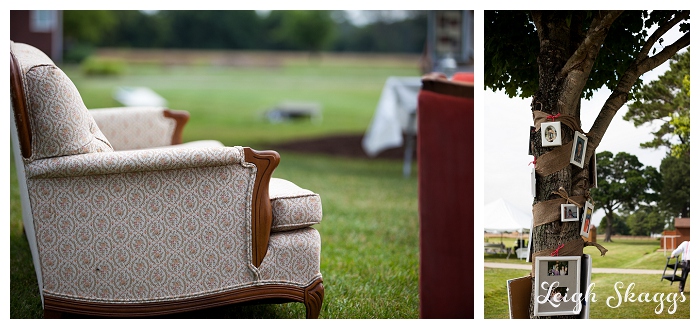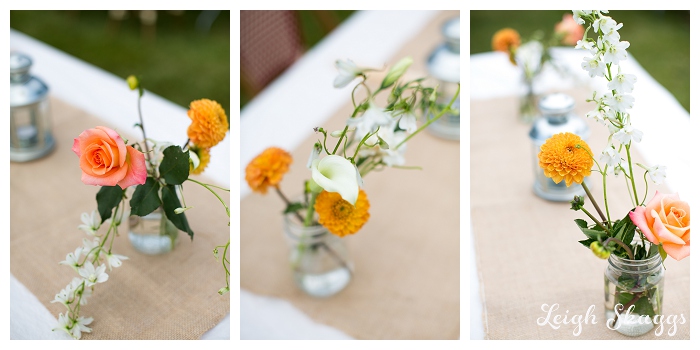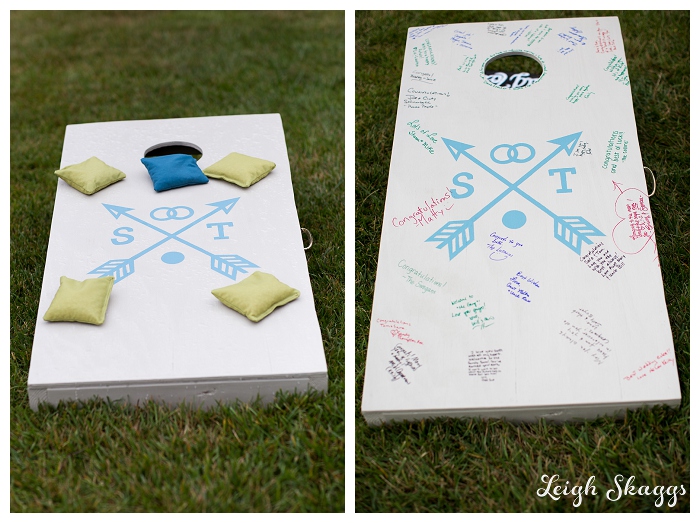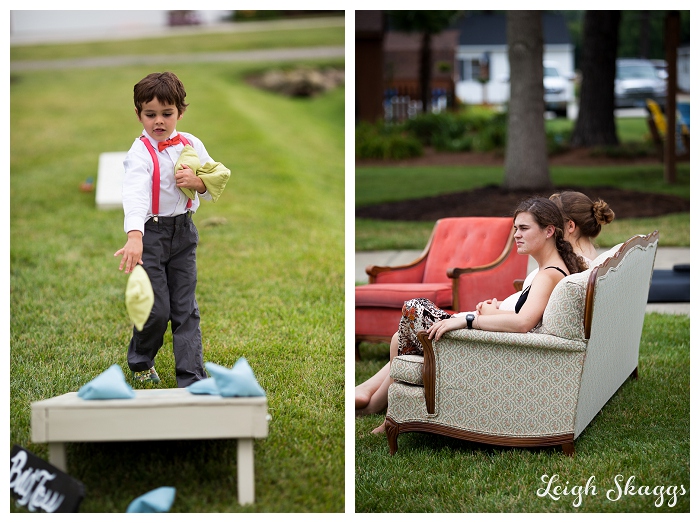 YUM!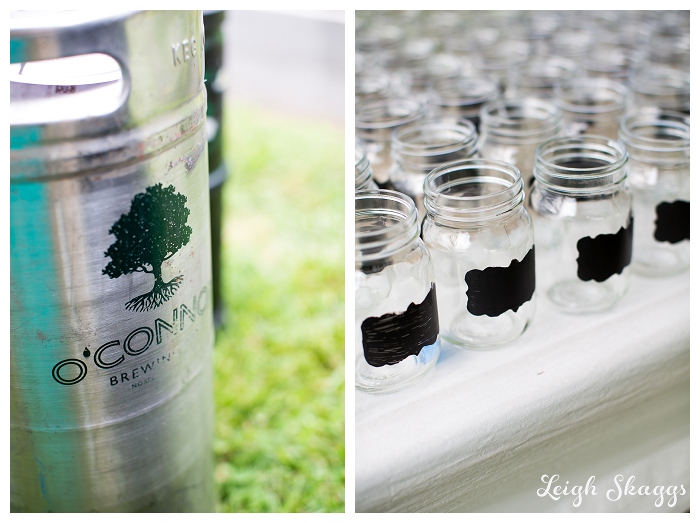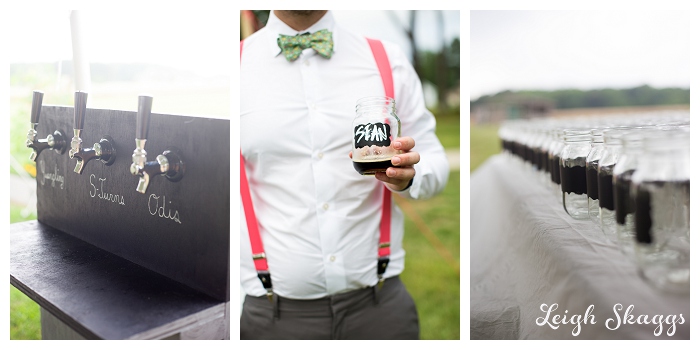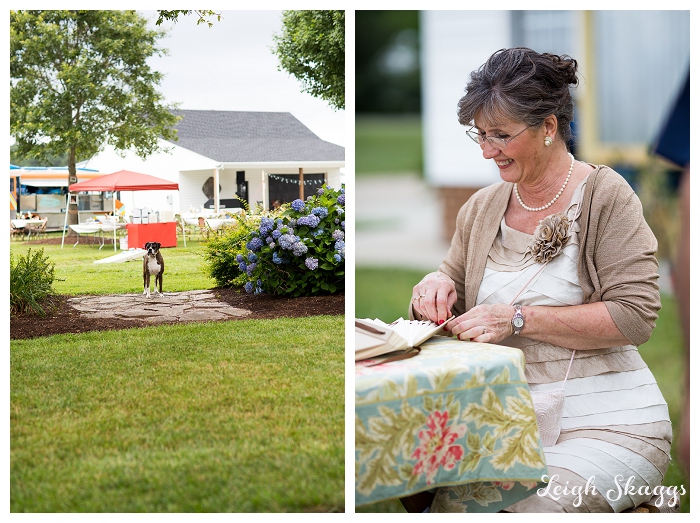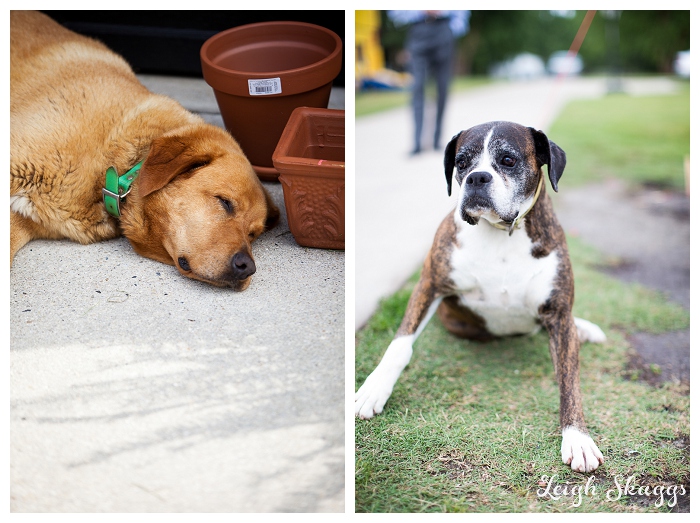 Panavoir Food served up delicious tacos to the hungry guests!  (I ate 2)  🙂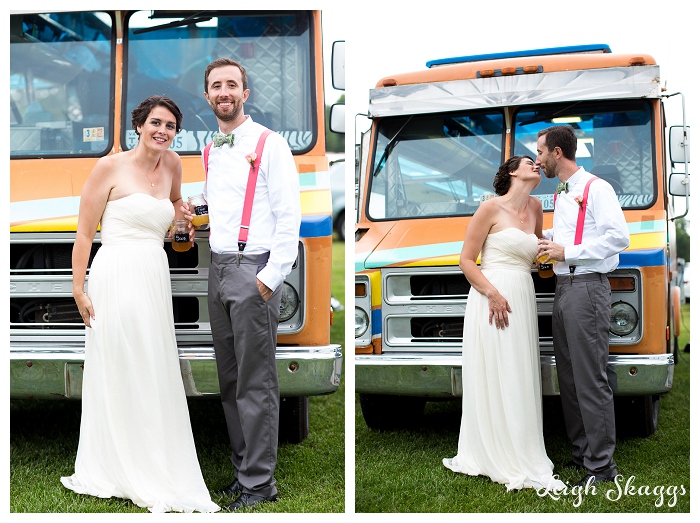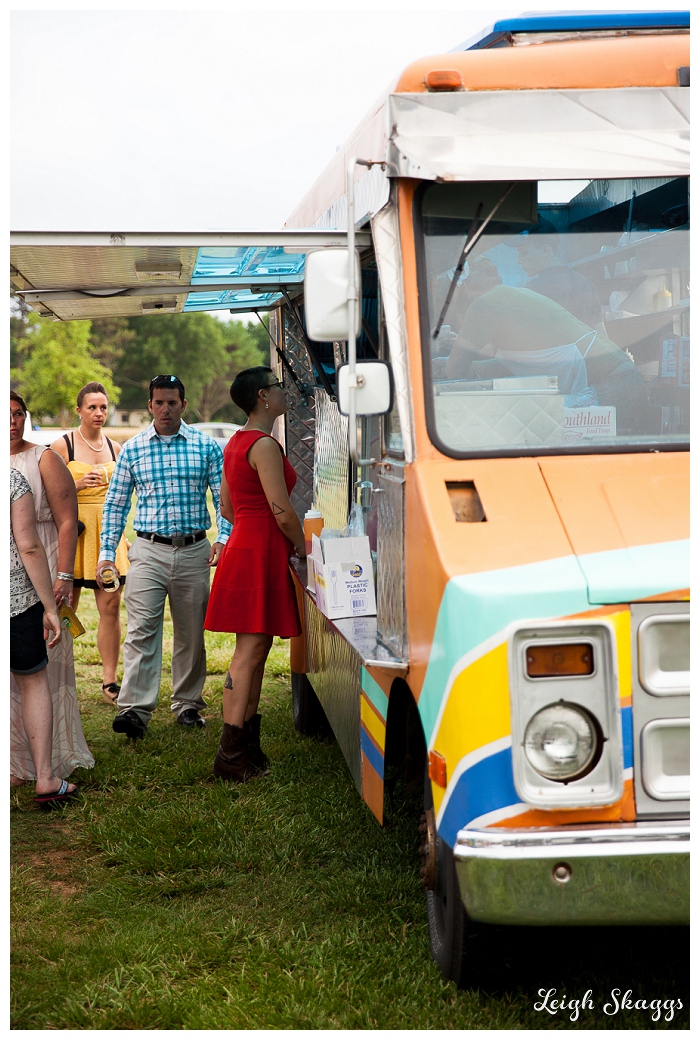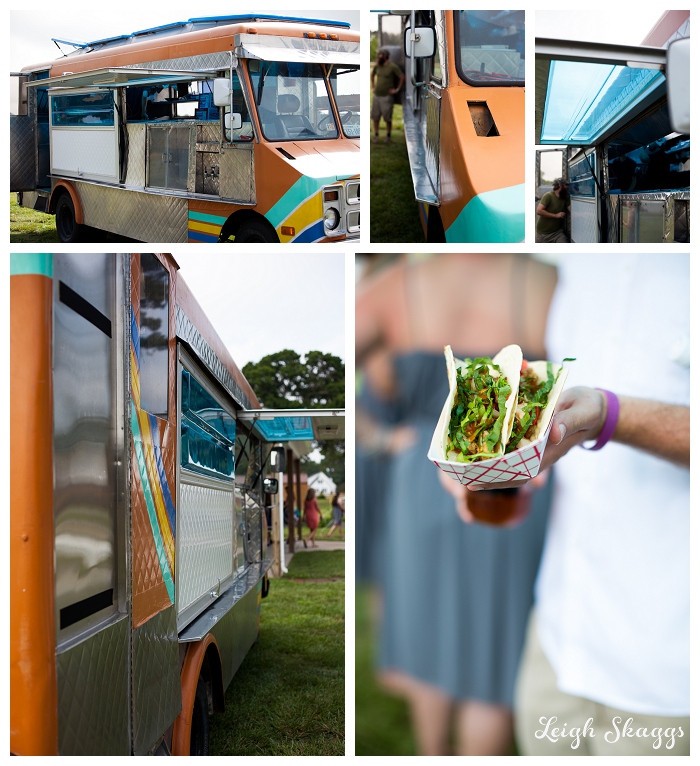 Time for Dancing and Karaoke!  Just awesome!!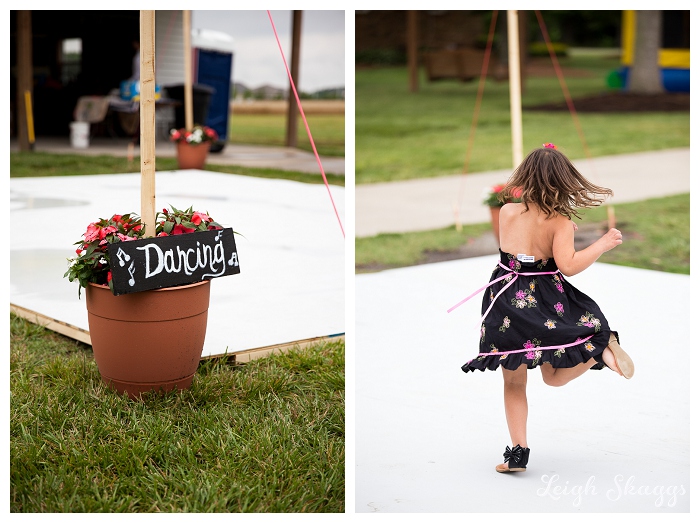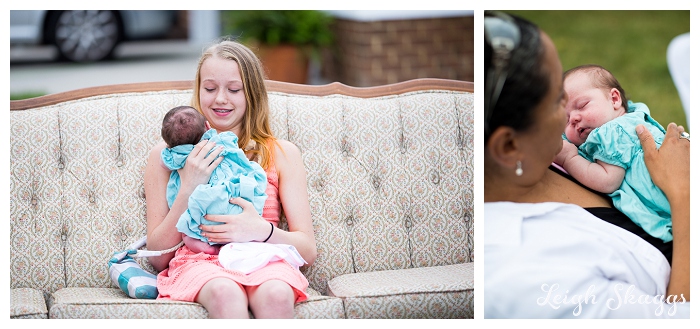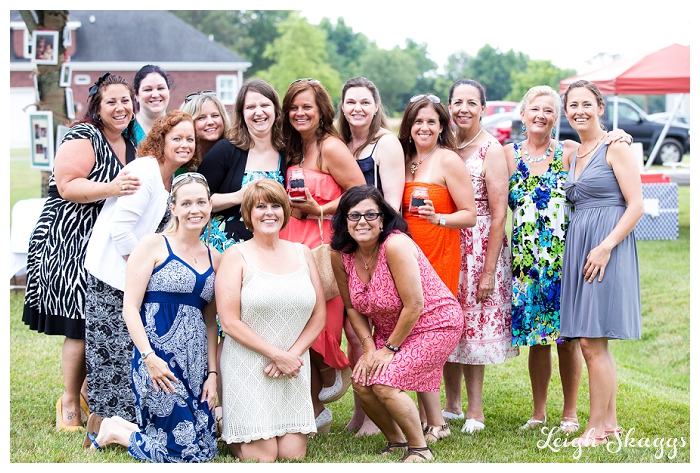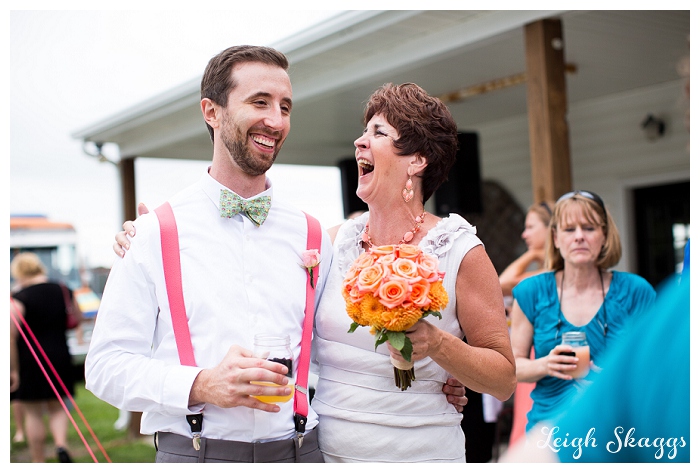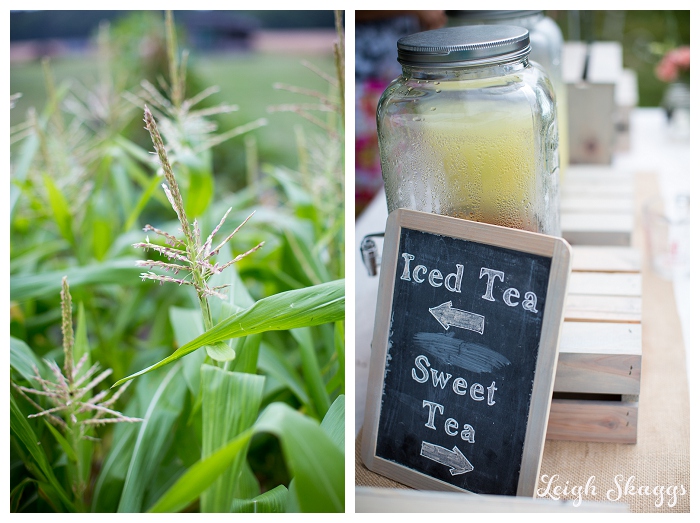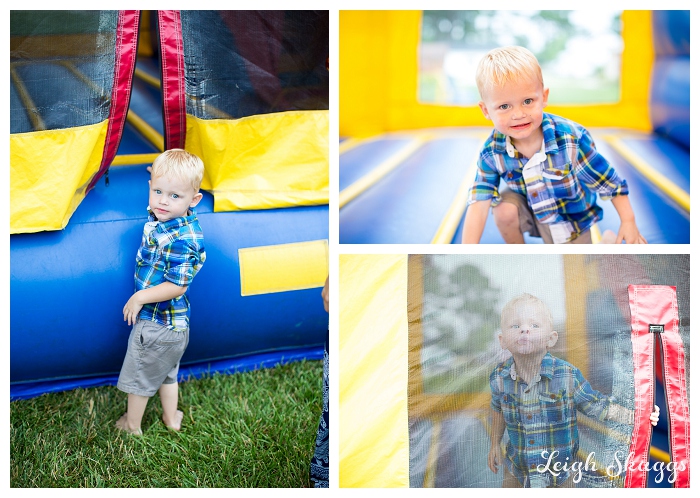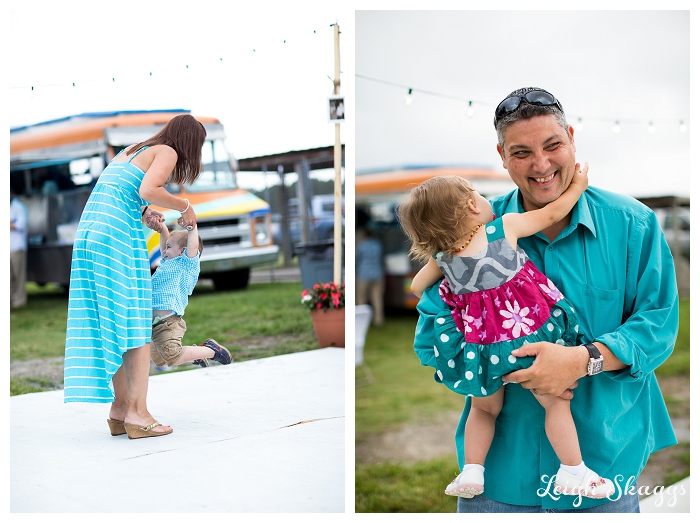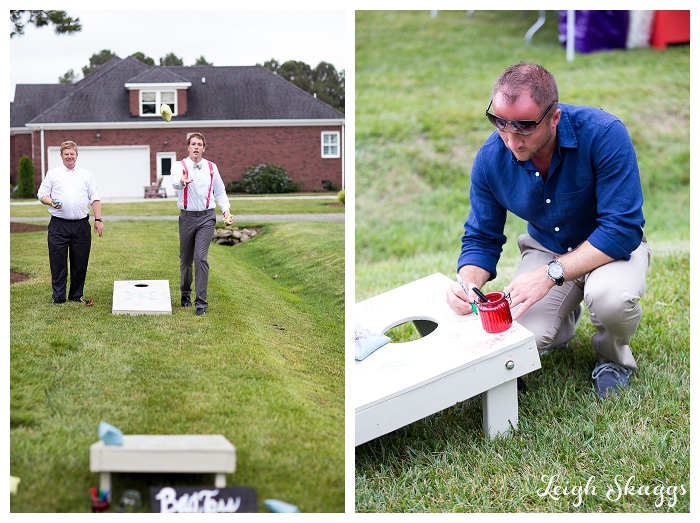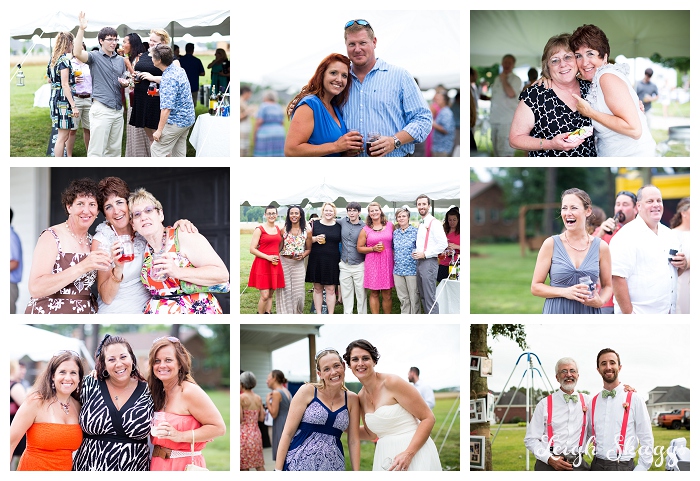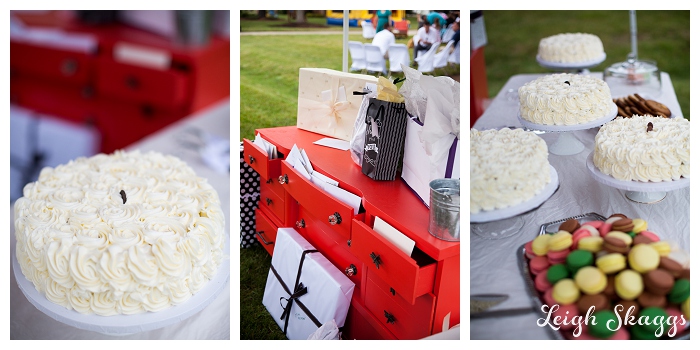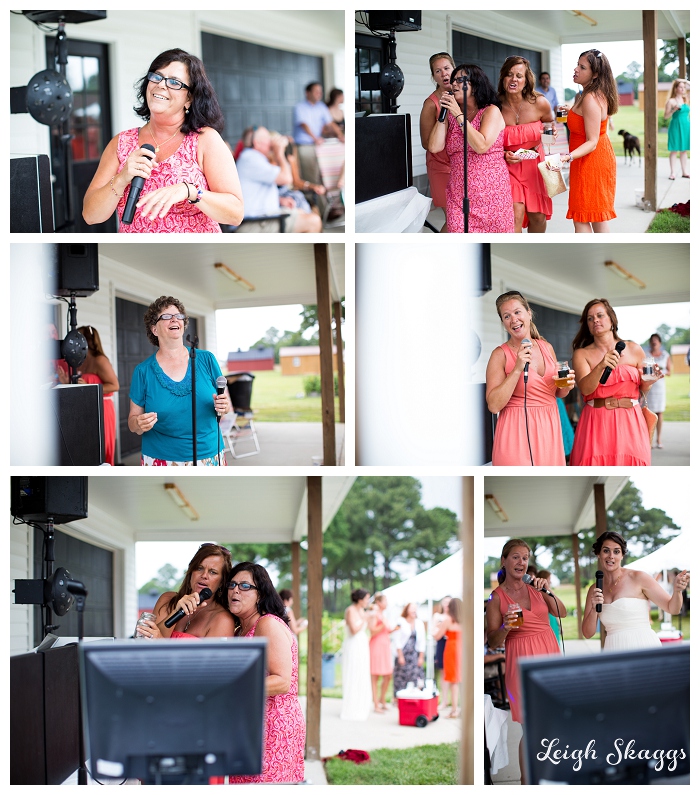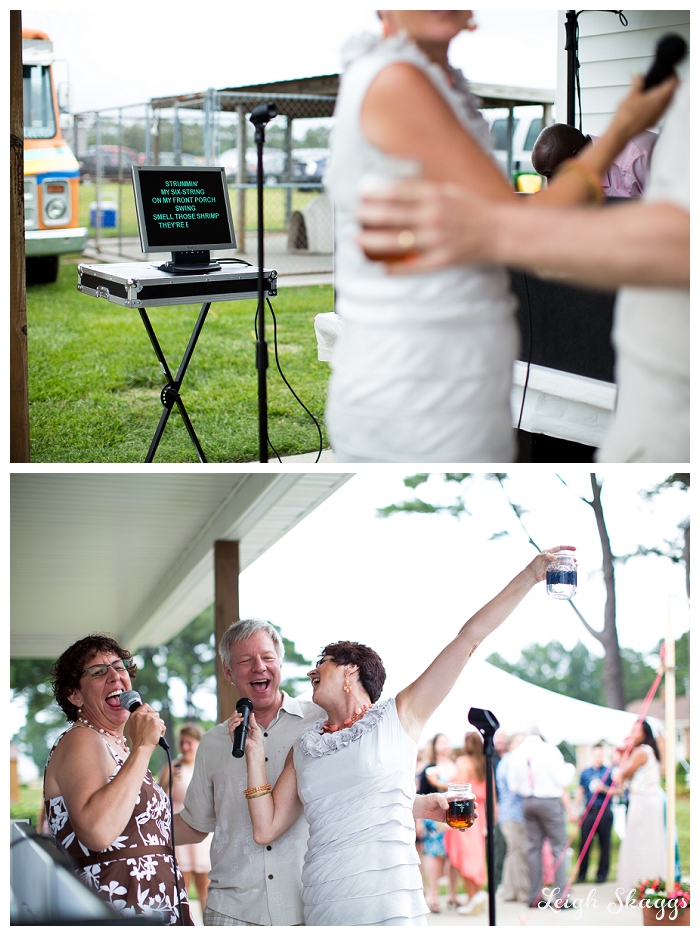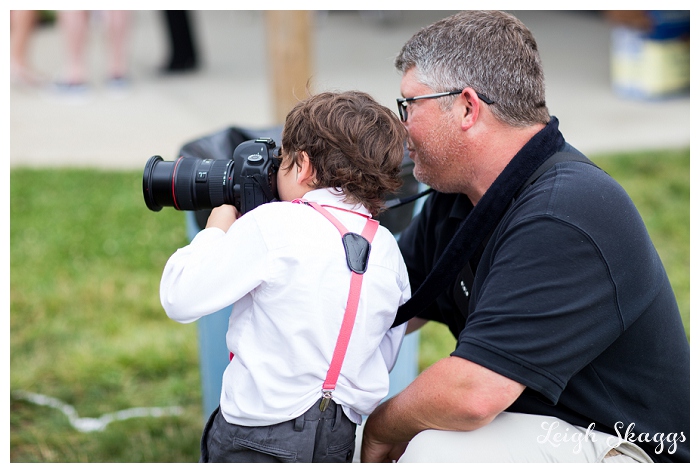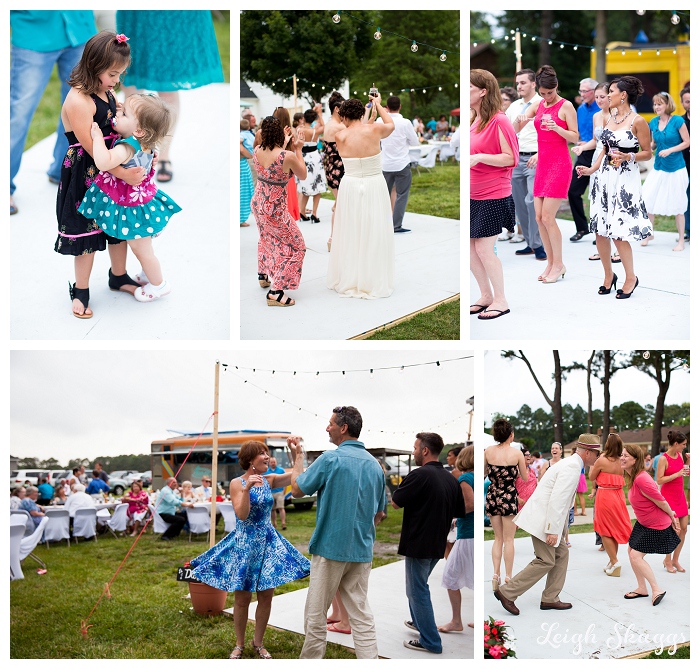 Father of the Groom catching a good swing!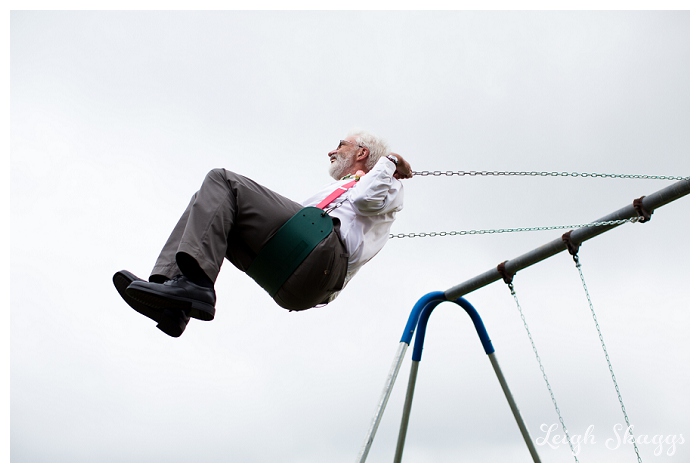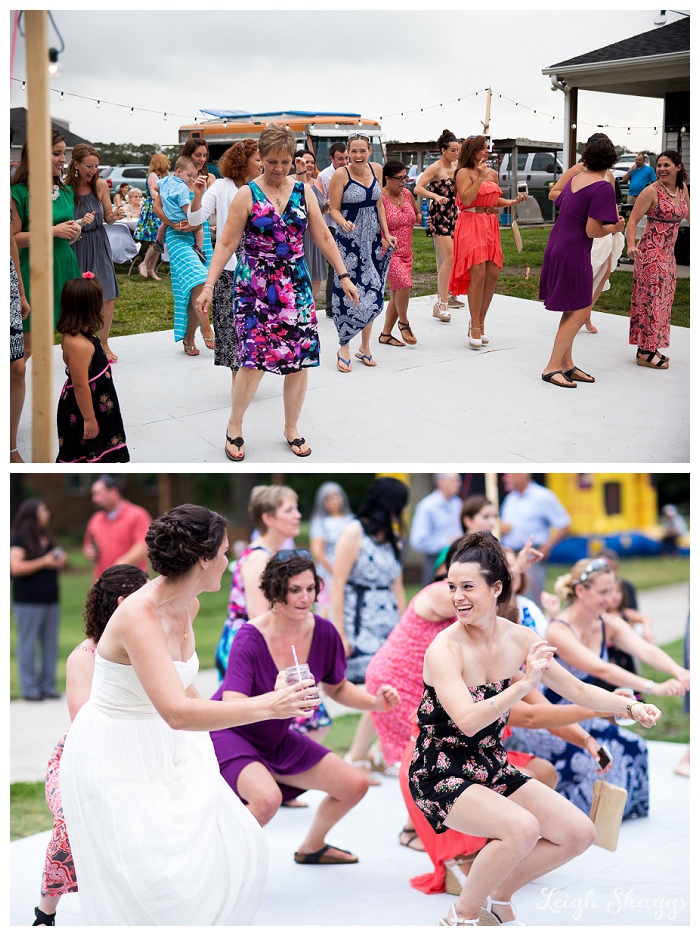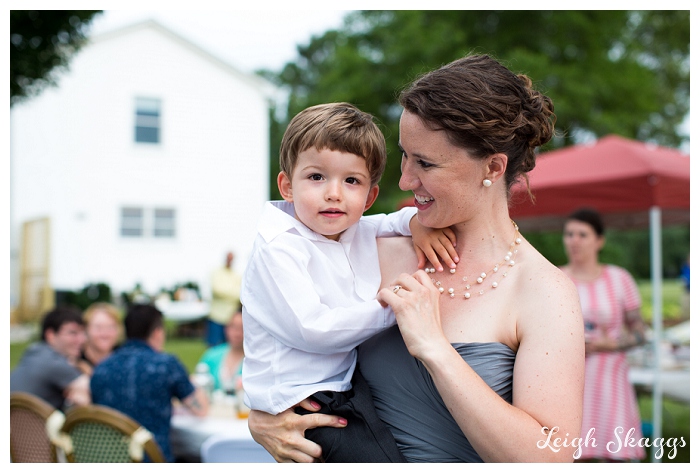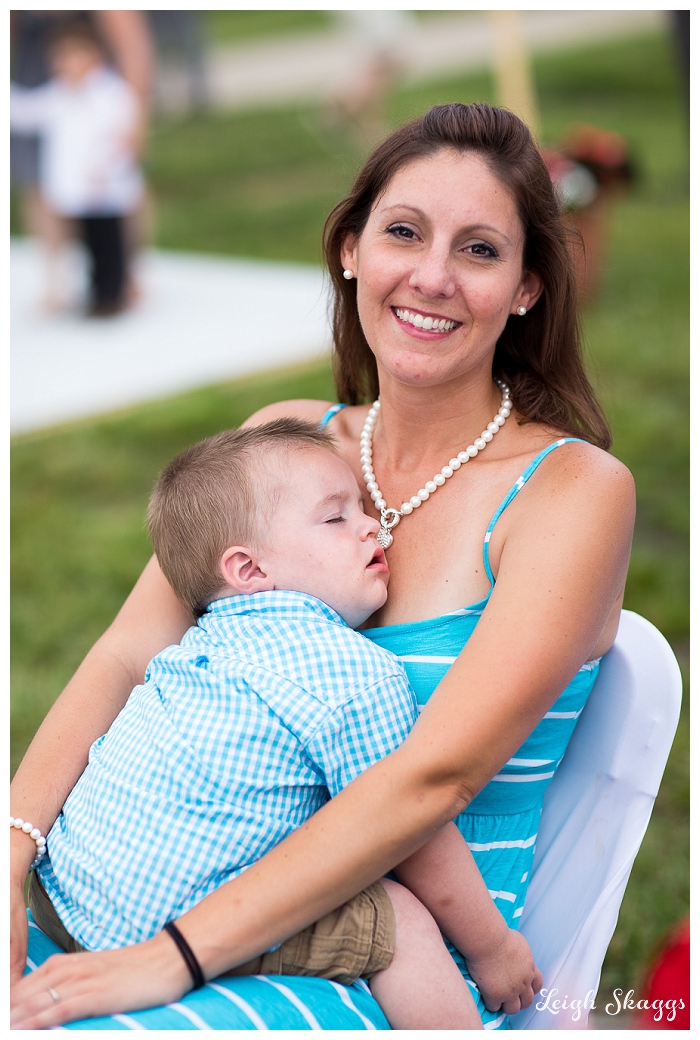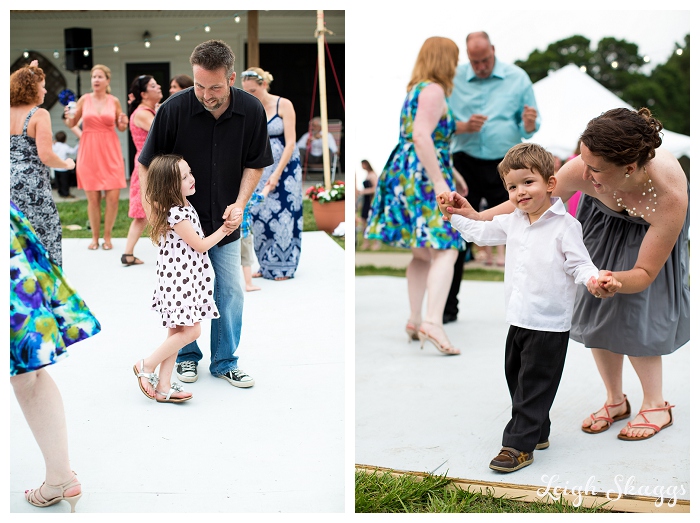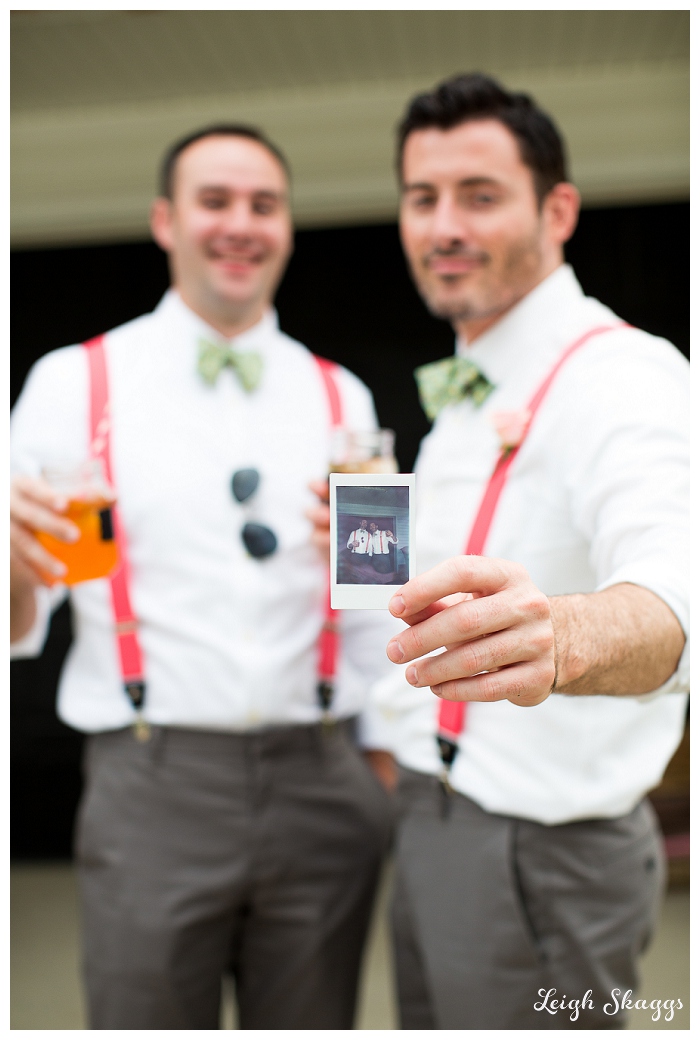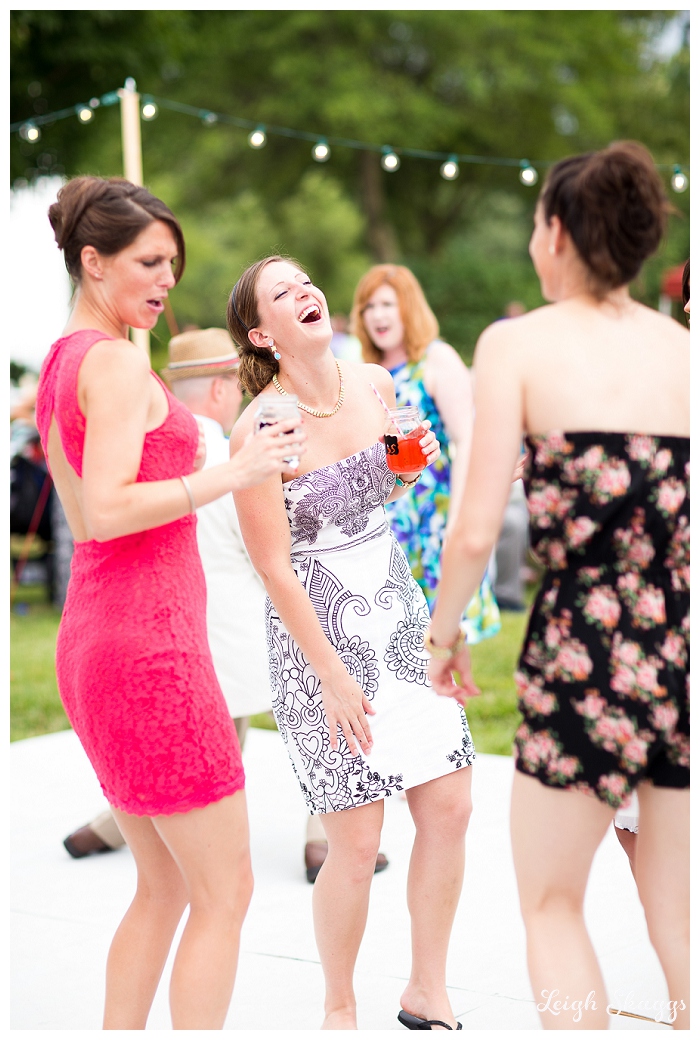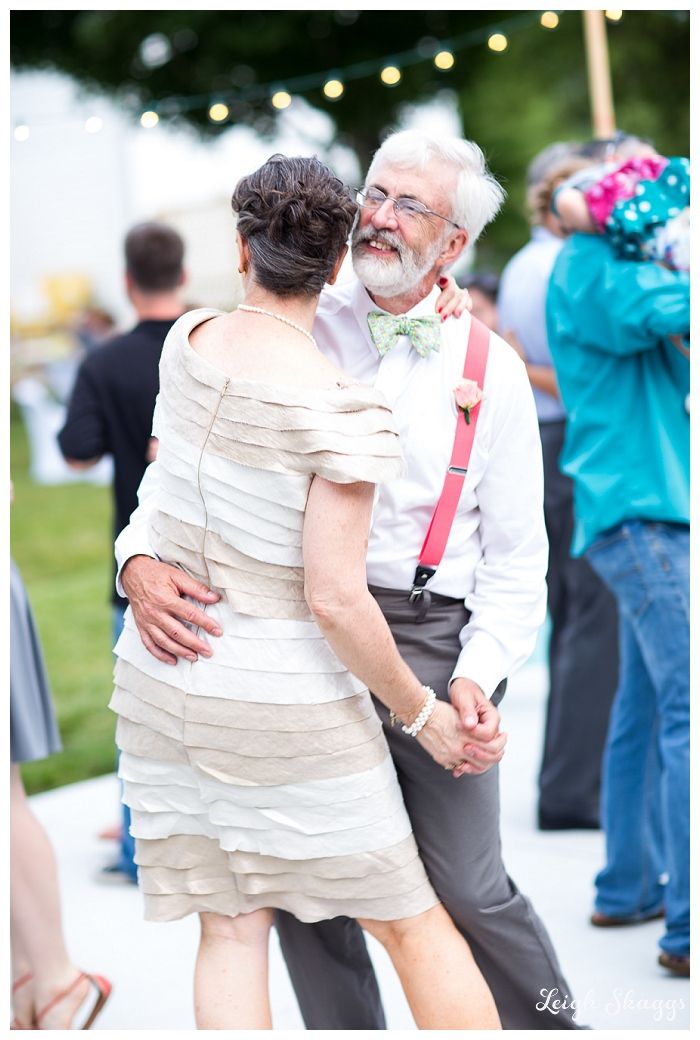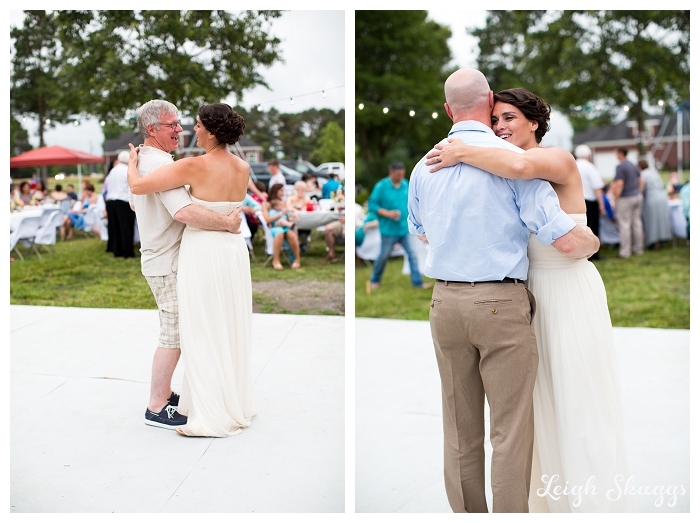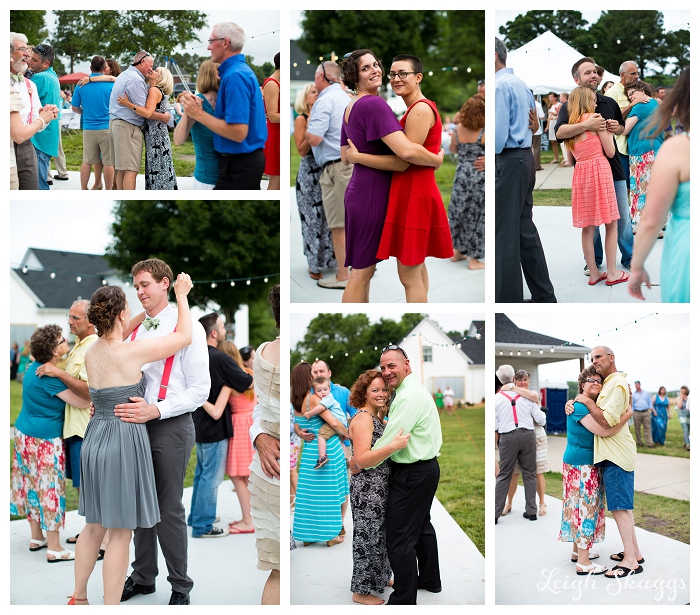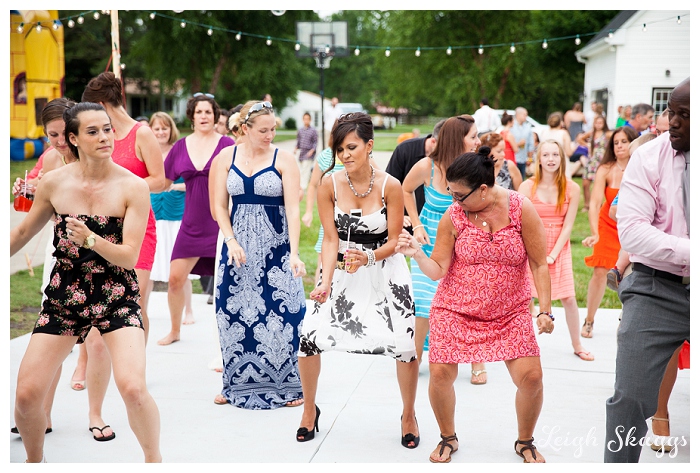 I loved all the personal touches at this awesome backyard wedding!  The word honor doesn't quite cover how much I loved being a part of Sara & Tom's wedding day!  Thank you two for allowing me to document this momentous occasion!!
Venue:  The Gentry Home in Pungo
HairStylist & Wedding Signs:  Tina Dalgleish
Caterer:  Panavoir Food Truck
Cakes:  Gateaux
Wedding Dress:  J. Crew
Shoes:  Jack Rogers
Jewelry:  Kate Spade
DJ:  Richard from Astro DJ's
Double & Triple thanks to Jay and Megan, who helped set up tables, googled how to steam dresses, and ran around, in this oven like heat to make sure this day went perfectly!!