Danielle and Randy were Married in Providence Forge Virginia at the Jasmine Plantation, on a beautiful October day.  Their day was full of love and hearty laughs and fun was had by all who attended.  I absolutely loved the colorful Bridesmaid dresses and matching Groomsmen ties.  And Randy and Danielle really did most of the details themselves.  Randy even made all the Groomsmen's boutonnieres.   If you would like to see Part I of their beautiful Ceremony please click here.  Thank you Danielle and Randy for choosing us to be a part of your special day!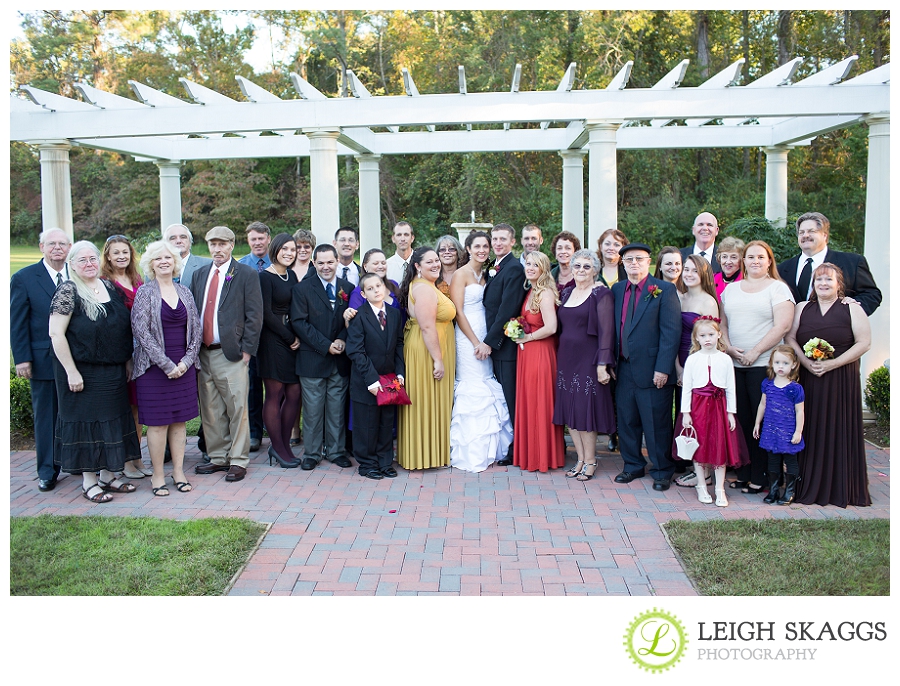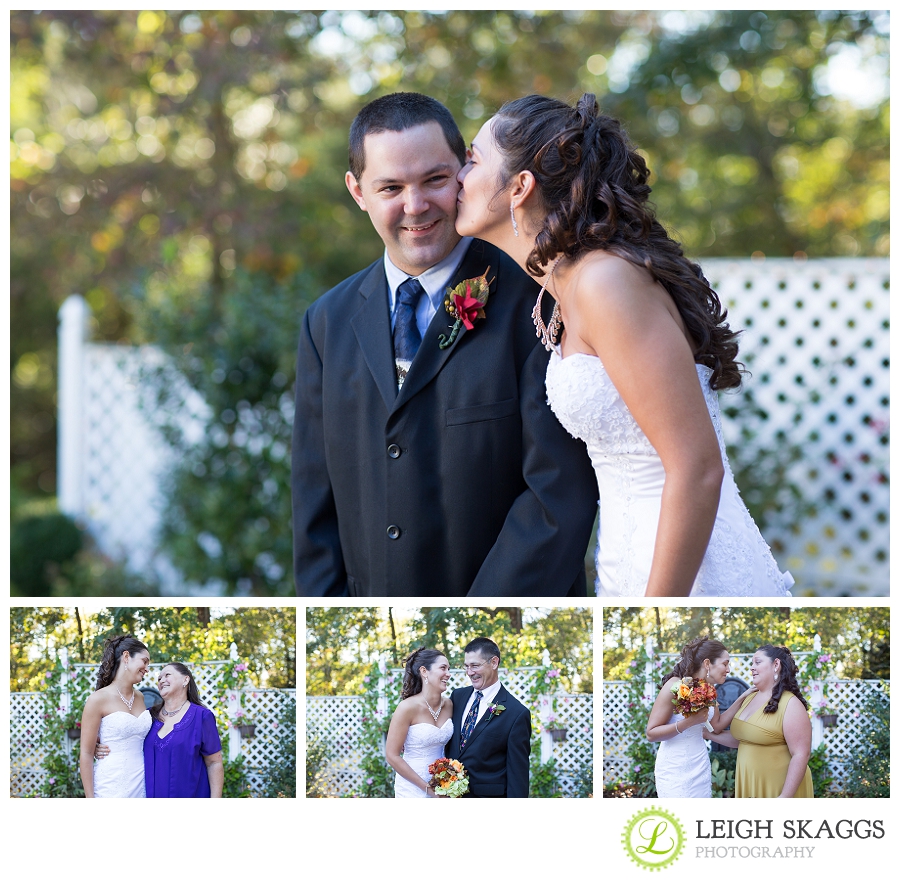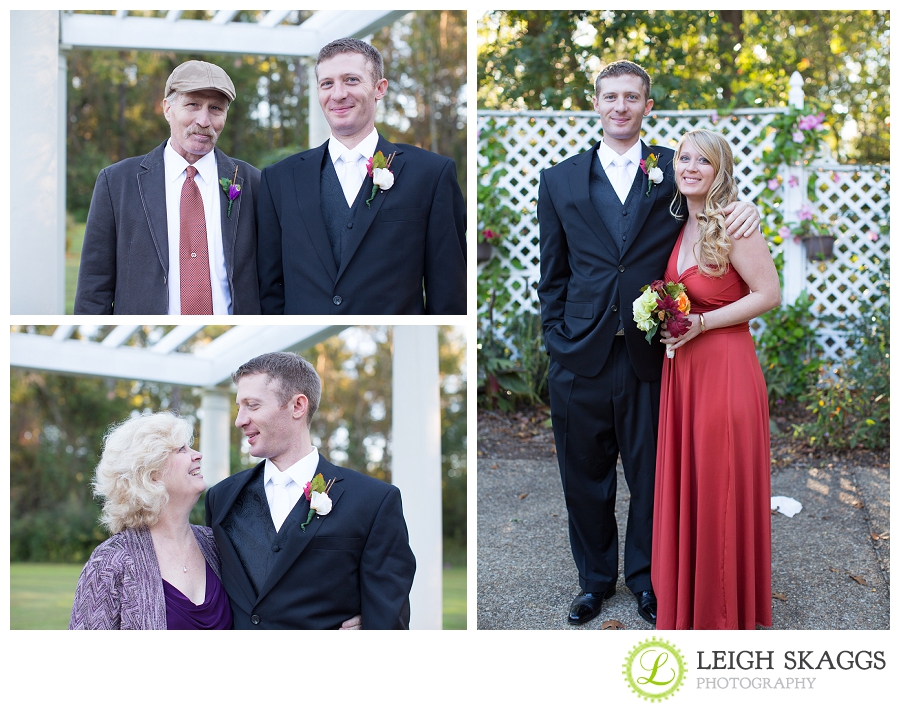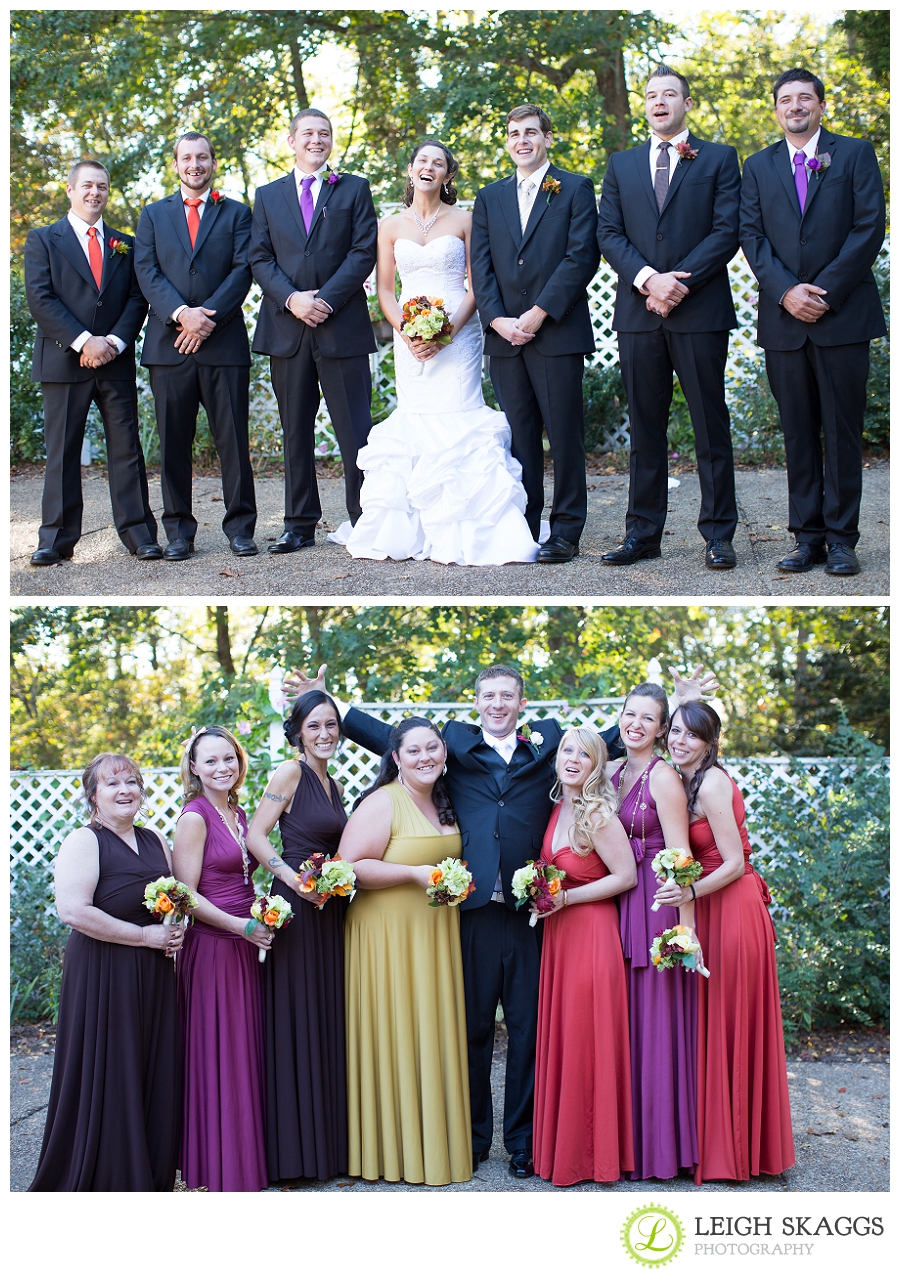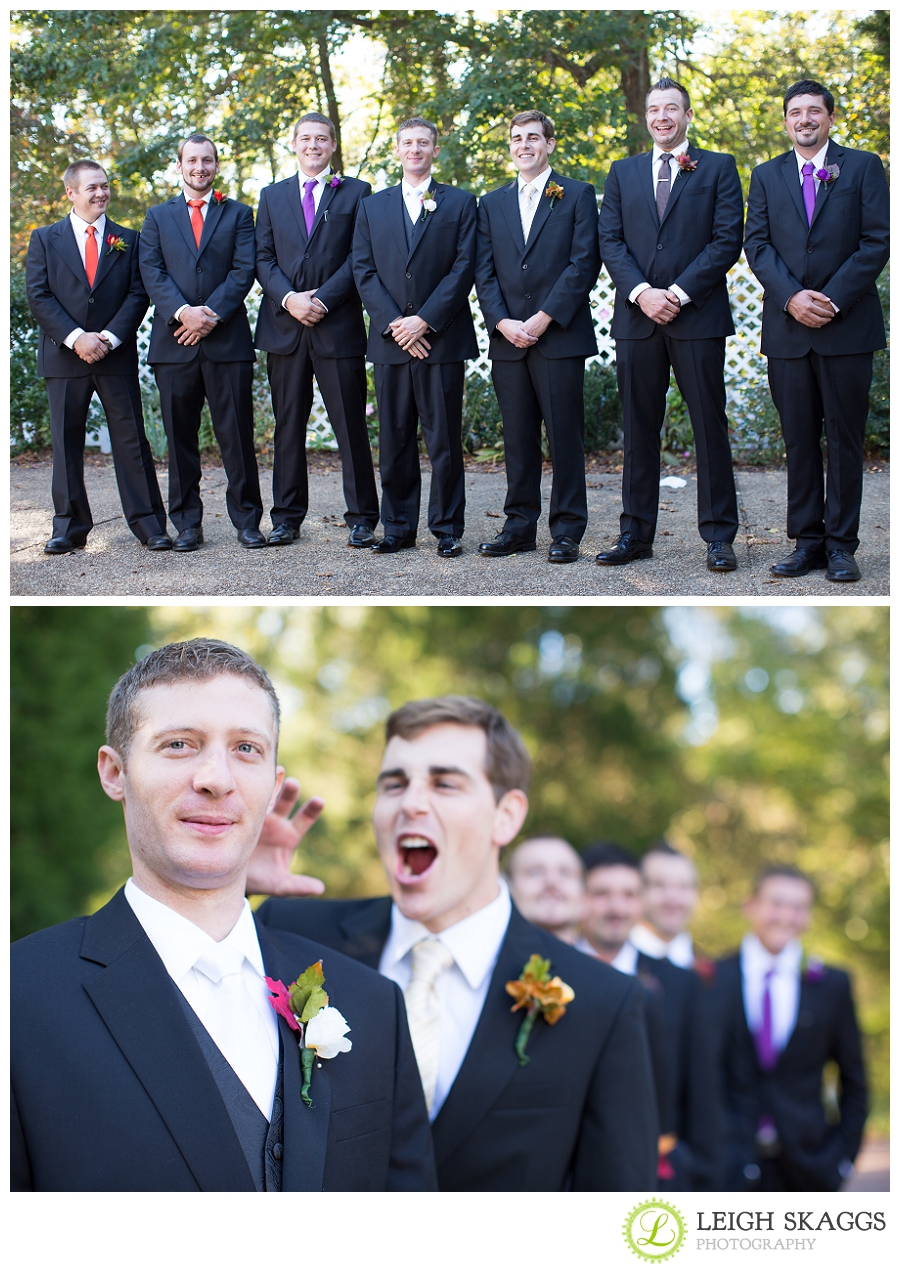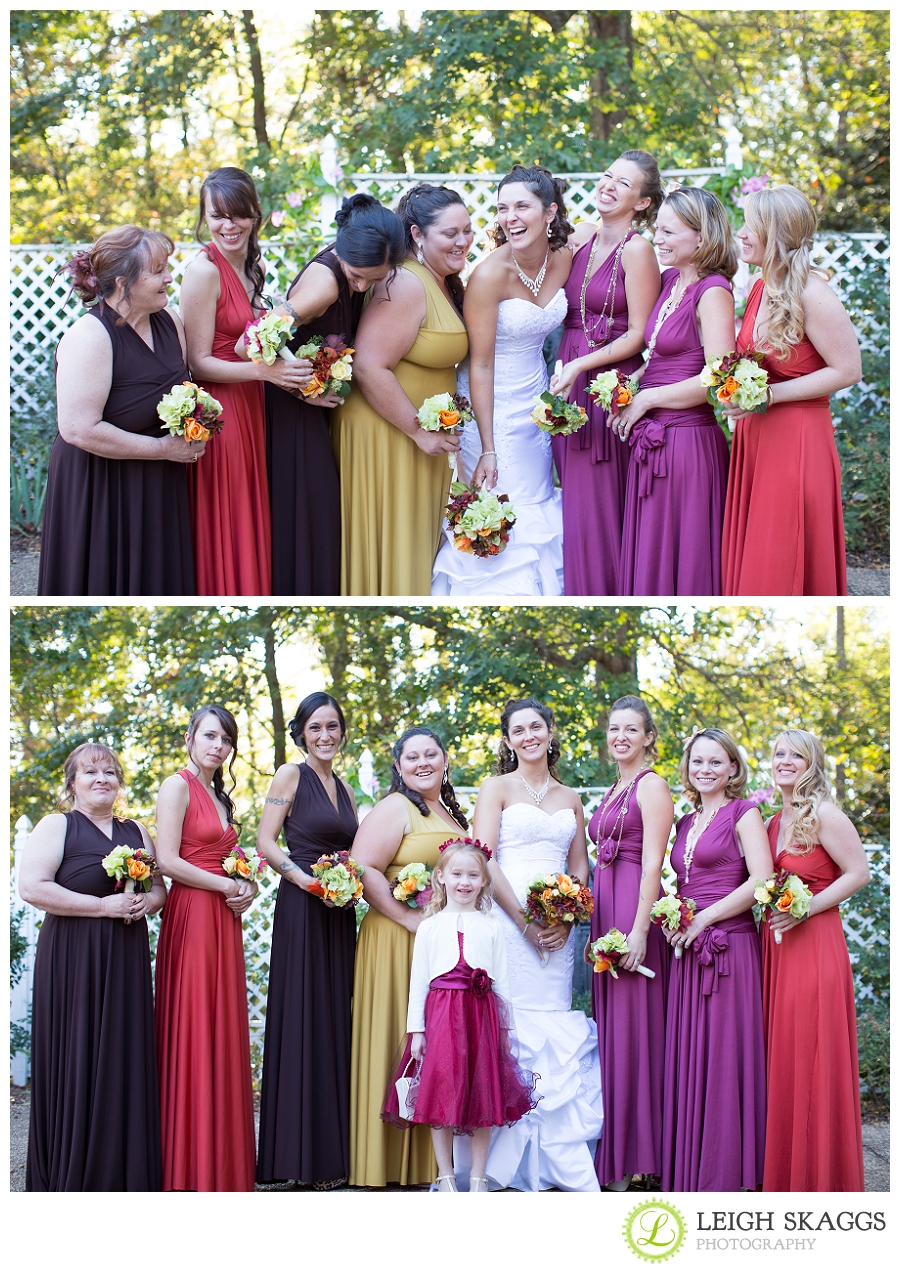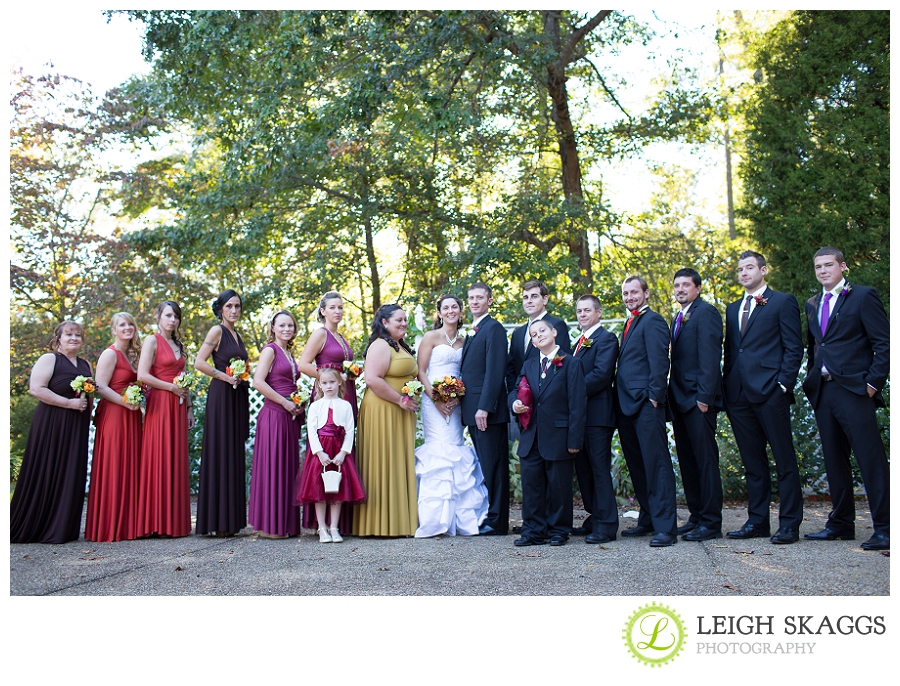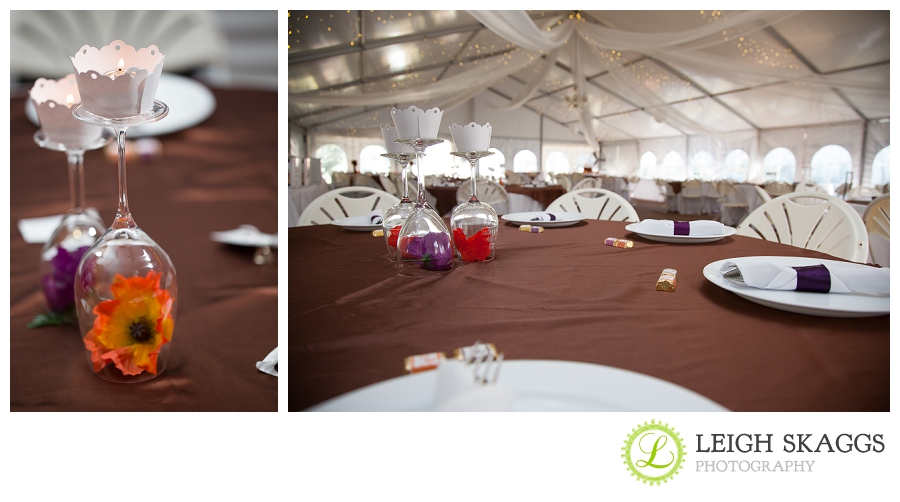 Gangham Style!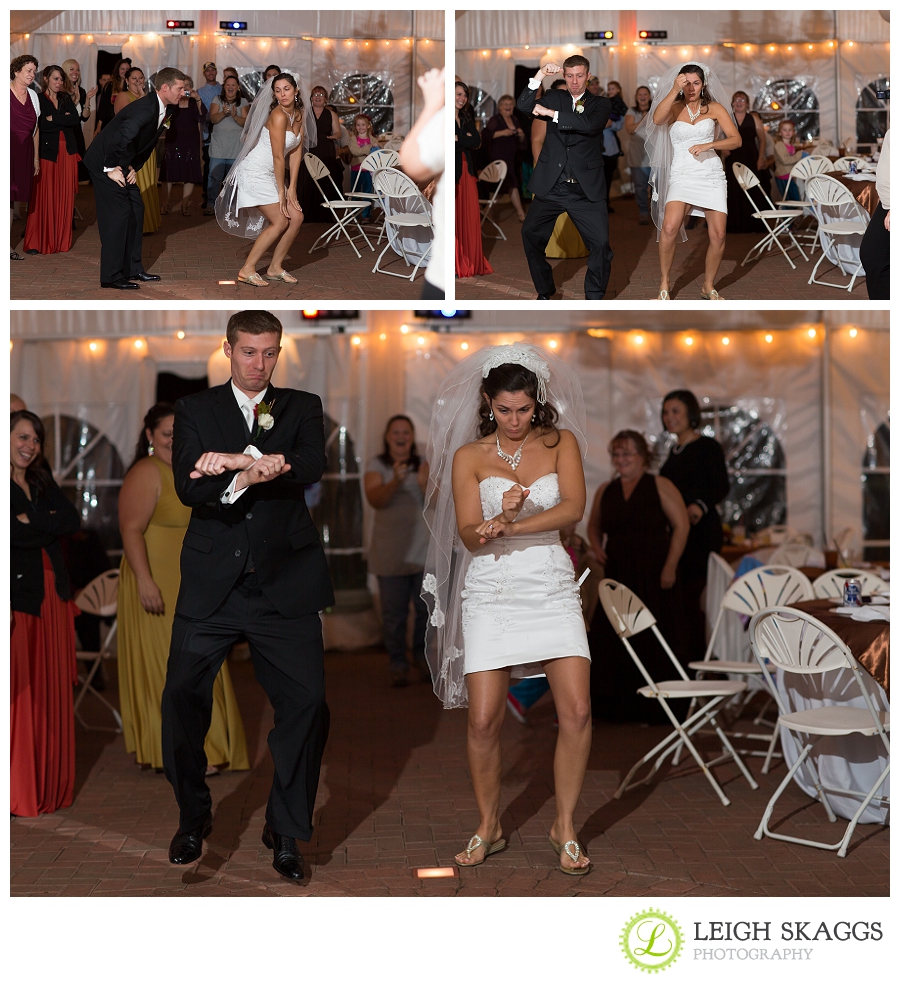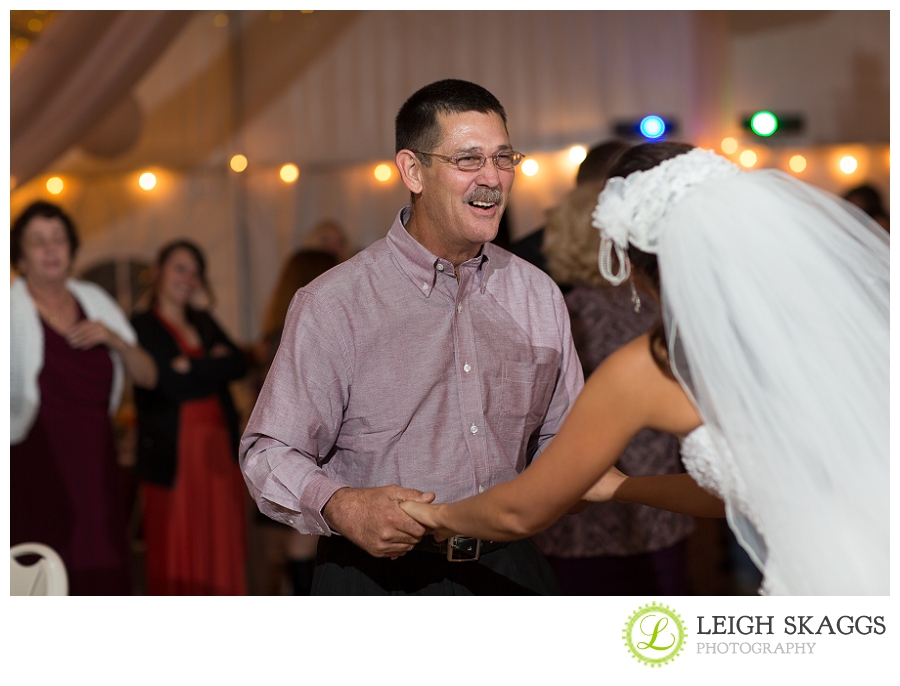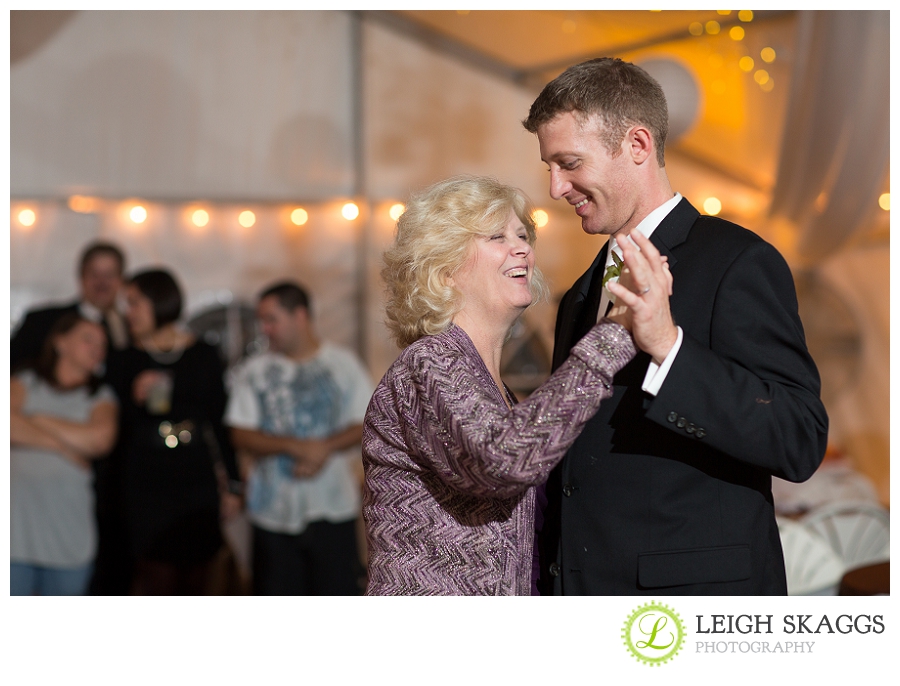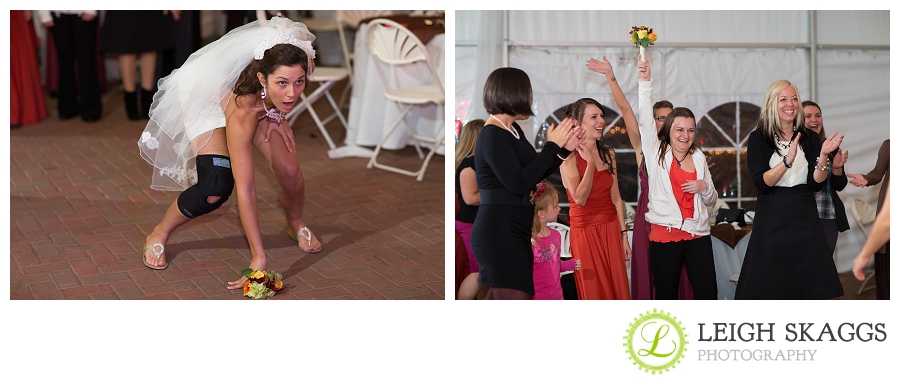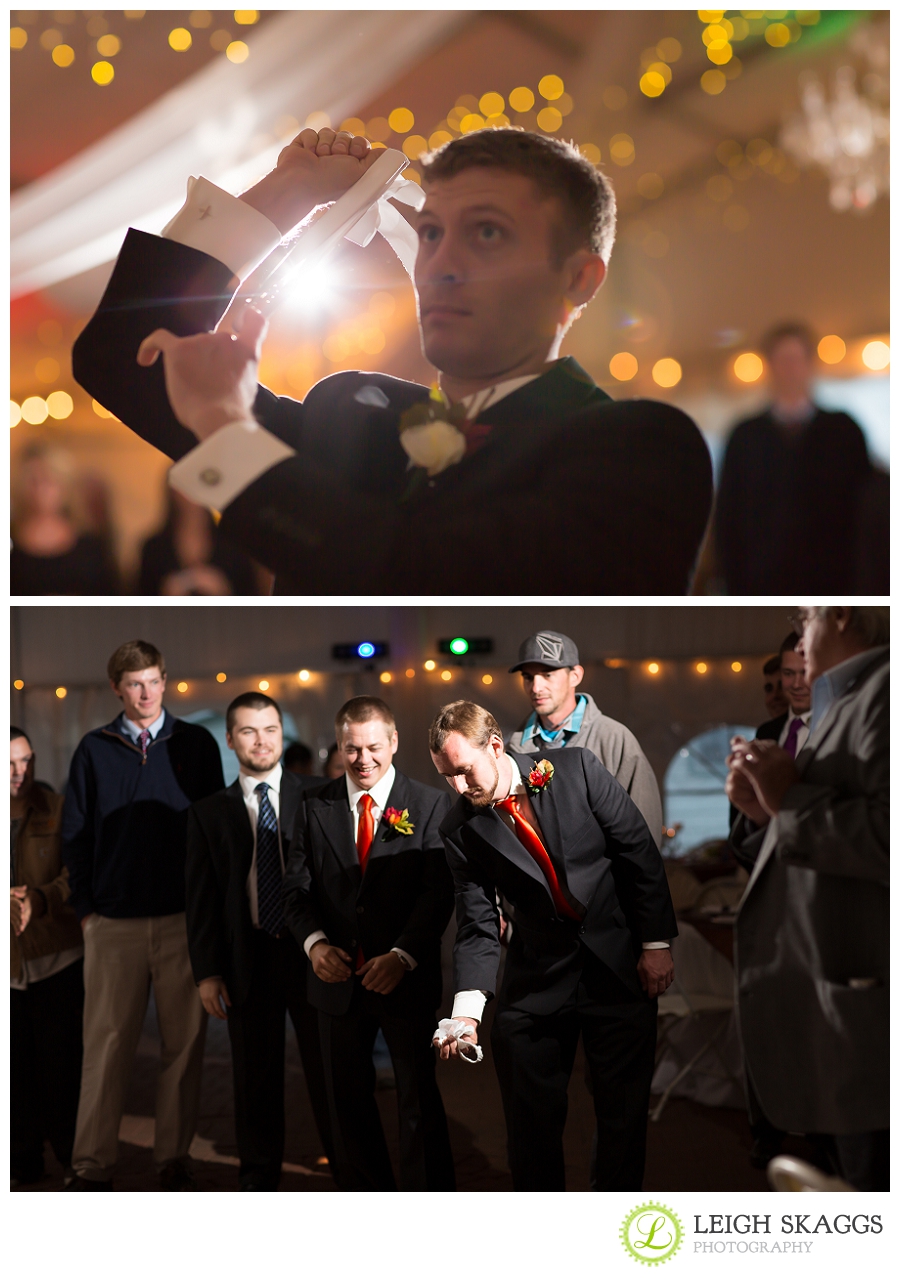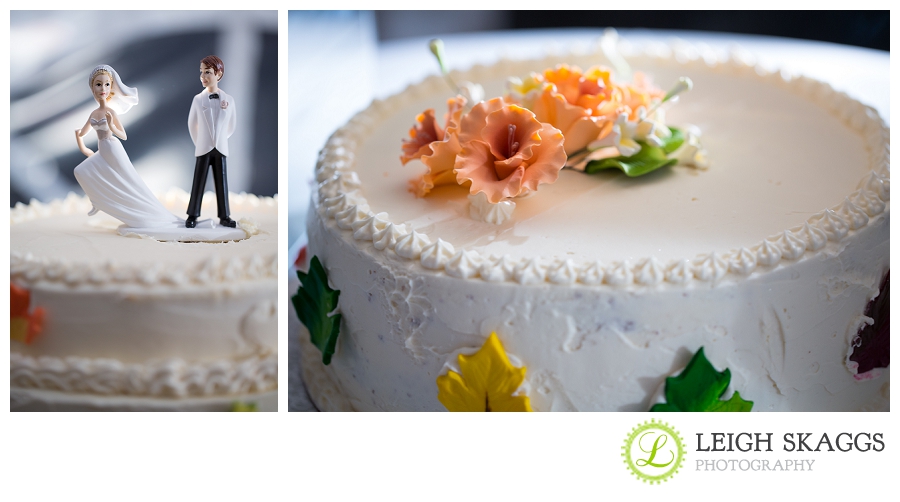 I knew she was in for it when I saw this look on his face. 🙂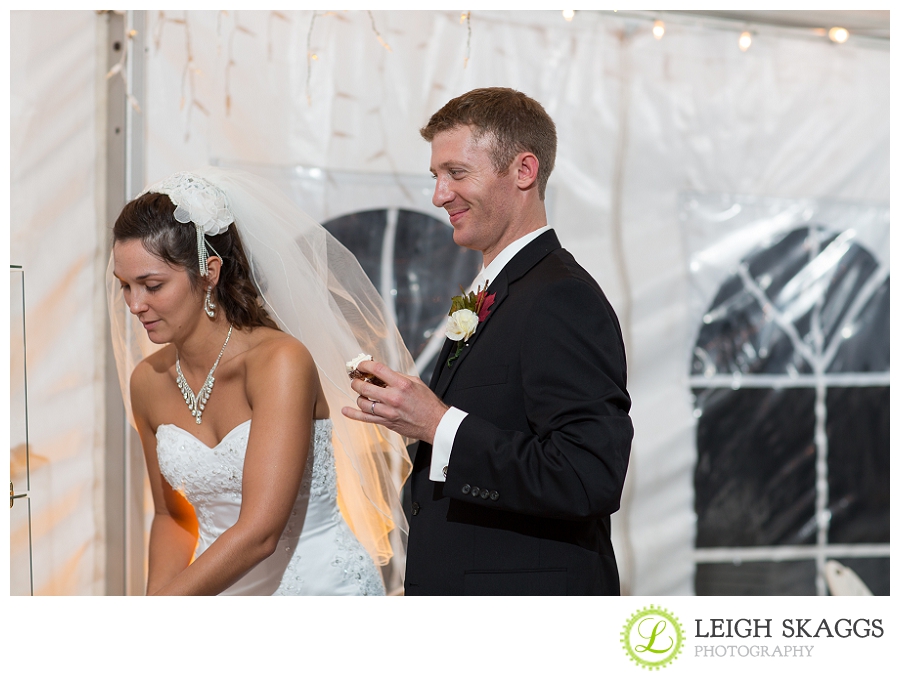 I also knew she would give as good as she got! 🙂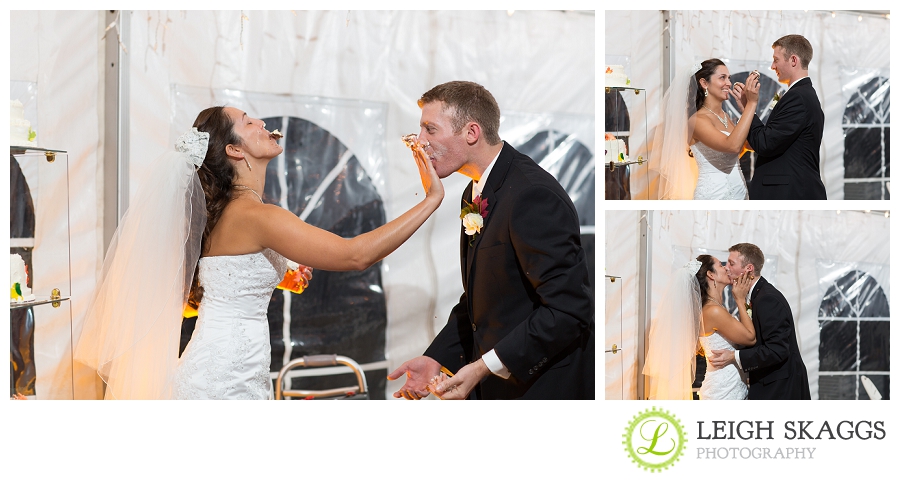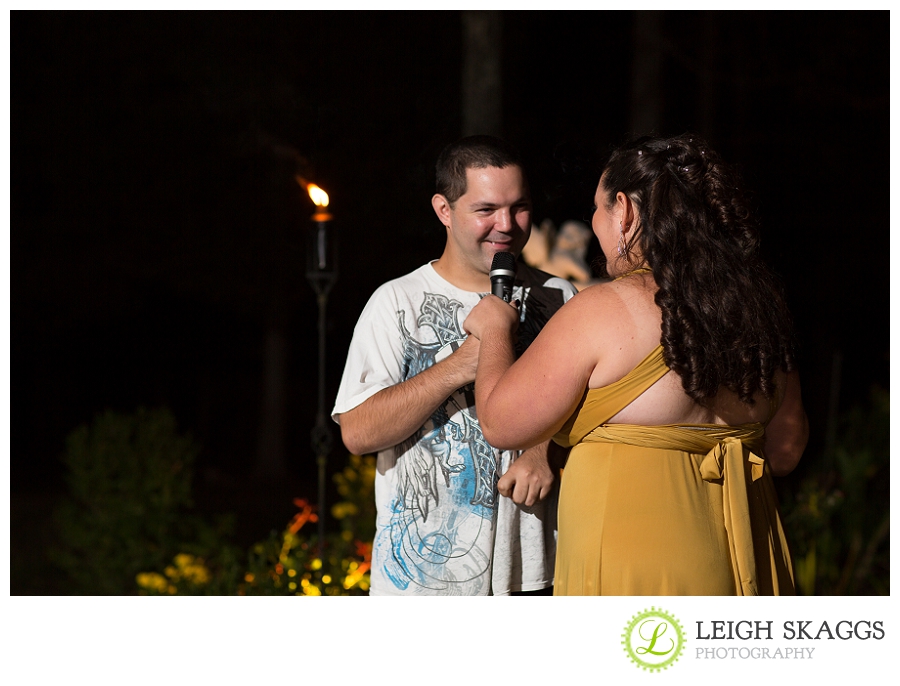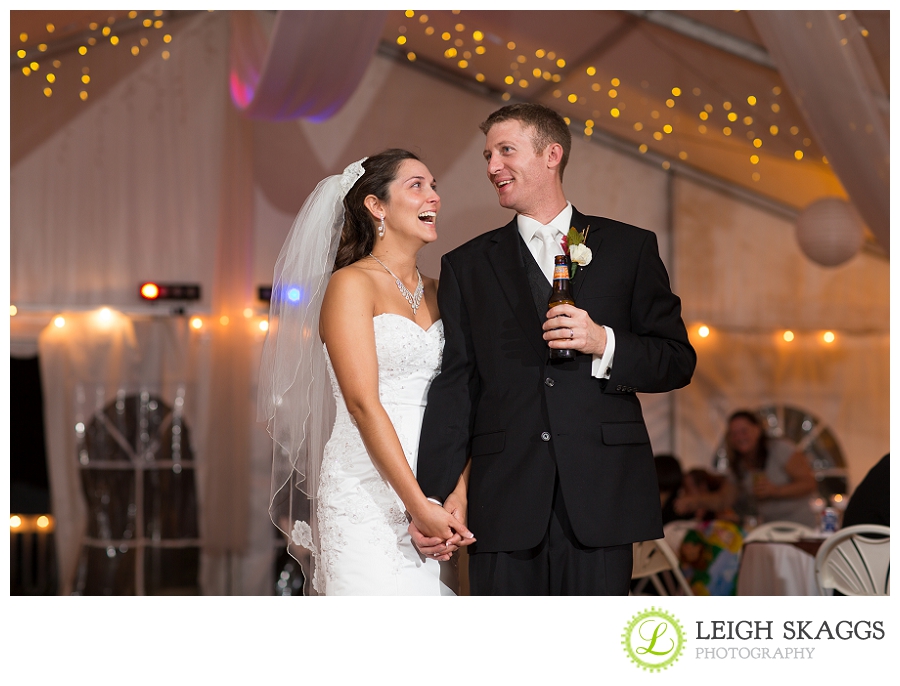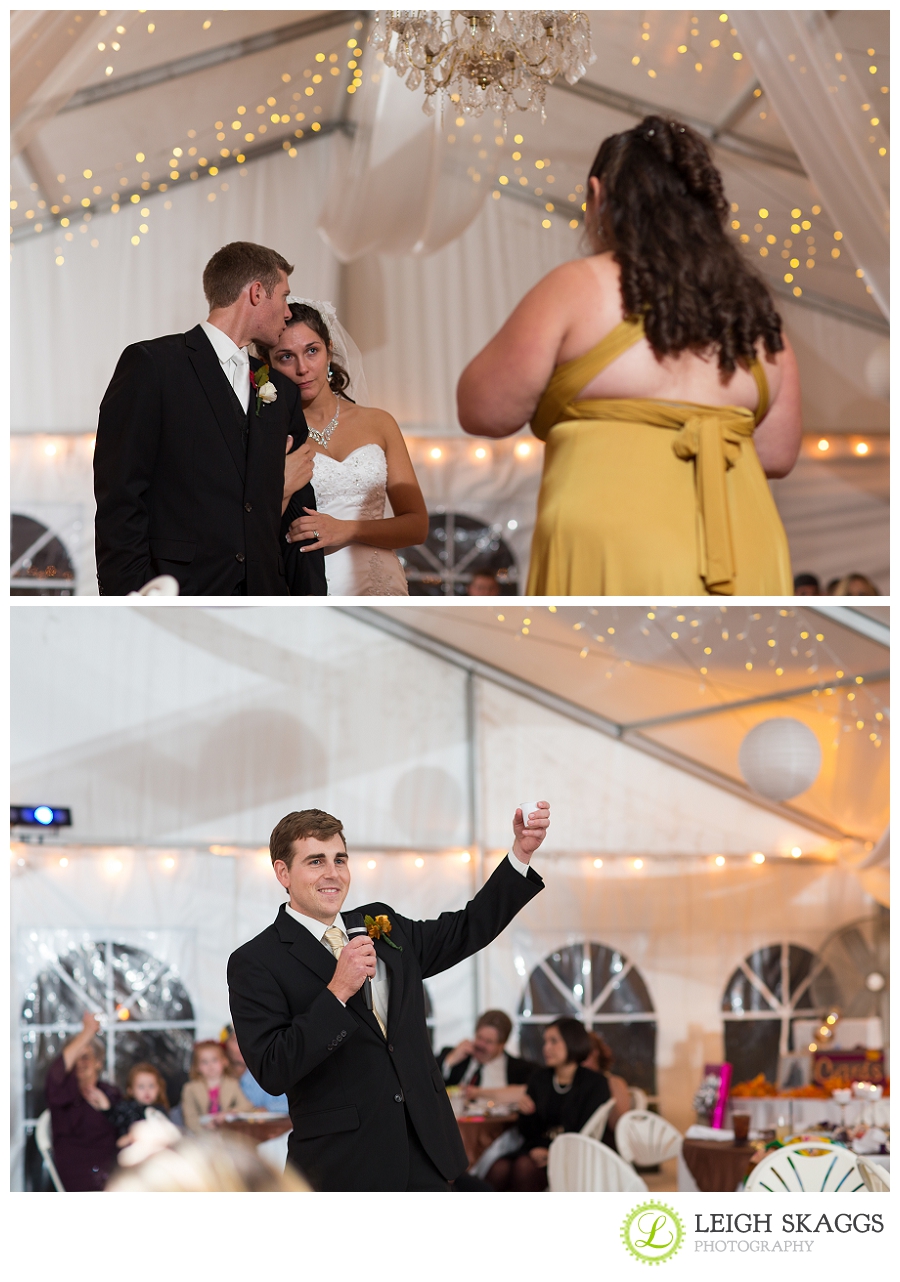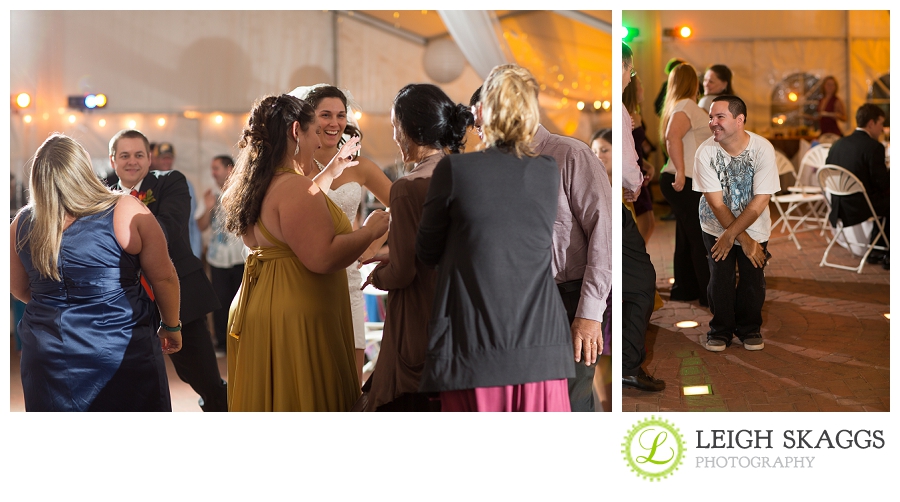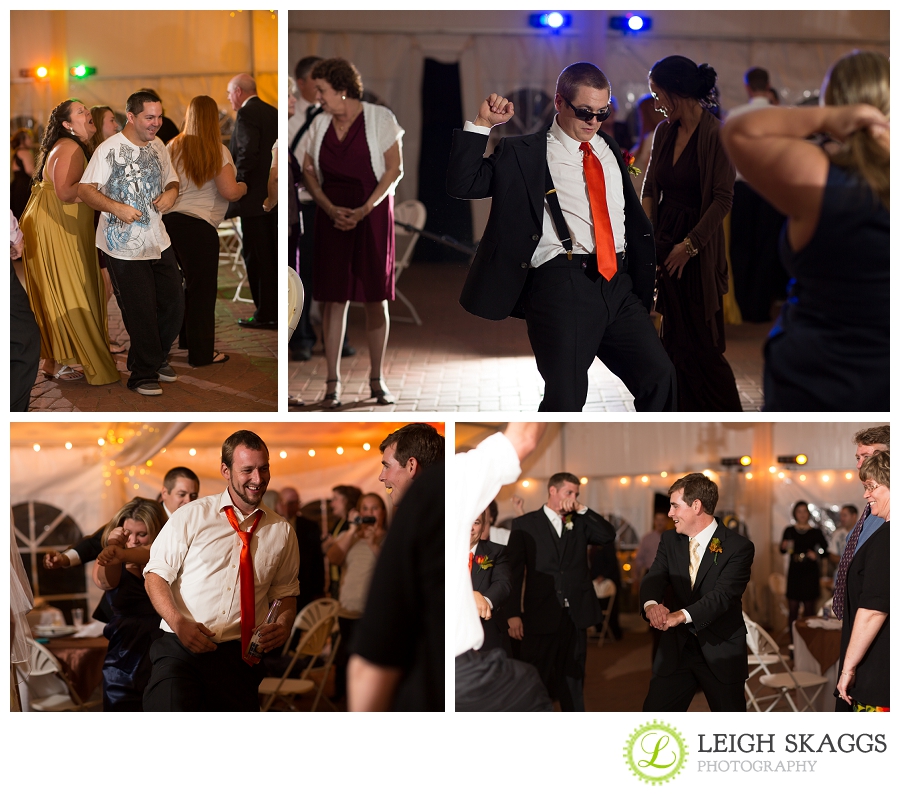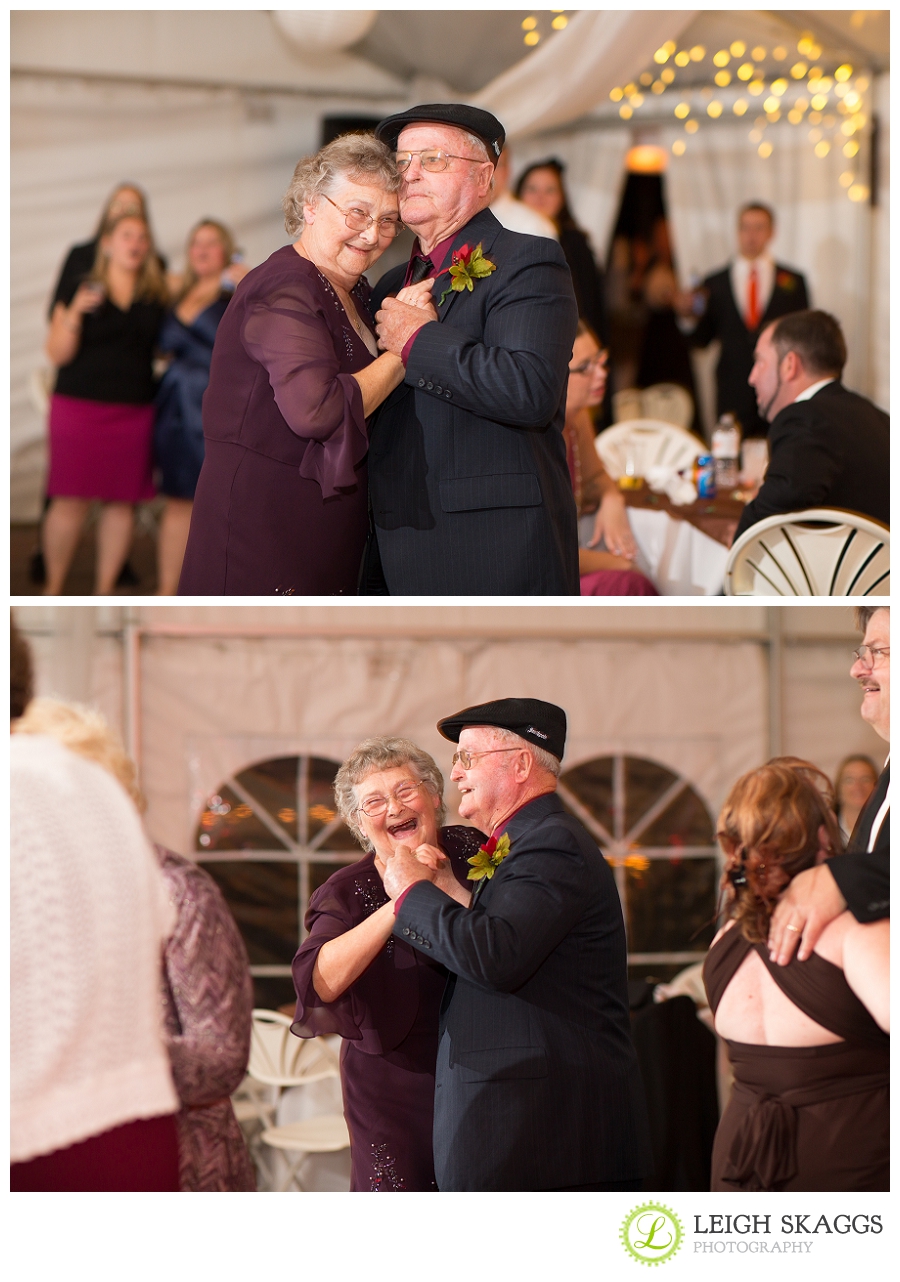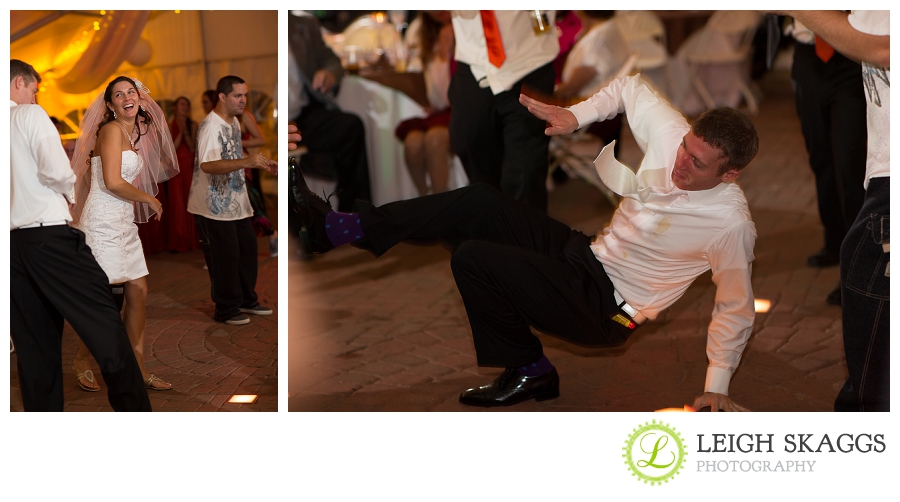 To see more of Danielle and Randy's wedding please visit the Client Viewing tab of my website at Leigh Skaggs Photography
Special thanks to the vendors who did a great job making this a perfect day!
Ceremony and Reception Venue: The Jasmine Plantation
Caterer: Troy Camacho Personal Chefs in a Box
Officiate: Melanie Barker
Cake: Troy Camacho
Tables/Centerpieces: Bride & Groom
Flowers: Bride & Groom
Bride's Attire: Made in China
Bridesmaid's Attire: Kay Konvertibles