Olivia & Ian packed up their bathing suits and their families and headed to Cancun Mexico, for their destination wedding at the Finest Playa Mujeres resort.  It was a week full of love and fun with their favorite people in a virtual paradise!  On our last day there, we got up early and headed to the beach to take some amazing photos of Liv wearing her Hayley Paige gown in the tropical blue Mexico water!  When we initially spoke about "trashing her dress" and decided we were going to have her wear another white dress so that we made sure to save her gown…but she texted me a few days before the wedding and said…"let's go for it!!"  I absolutely LOVED that she did because the images are AMAZING!!  I mean, come on!!  Liv & Ian are GORGEOUS…add blue water and that dress, and MAGIC was made!!  Thank you both so much for choosing us to document this special event!  It truly meant the world!  XOXO!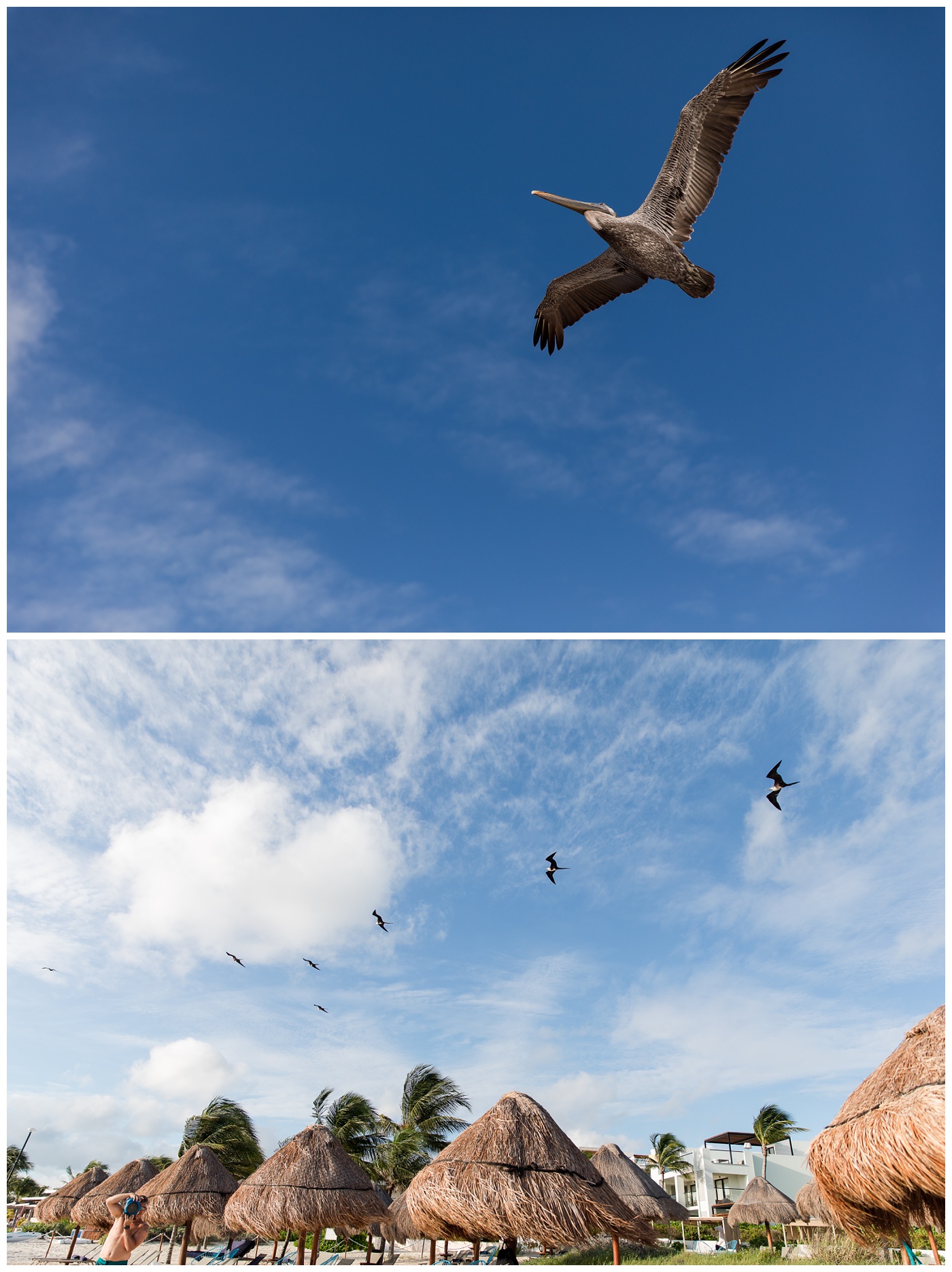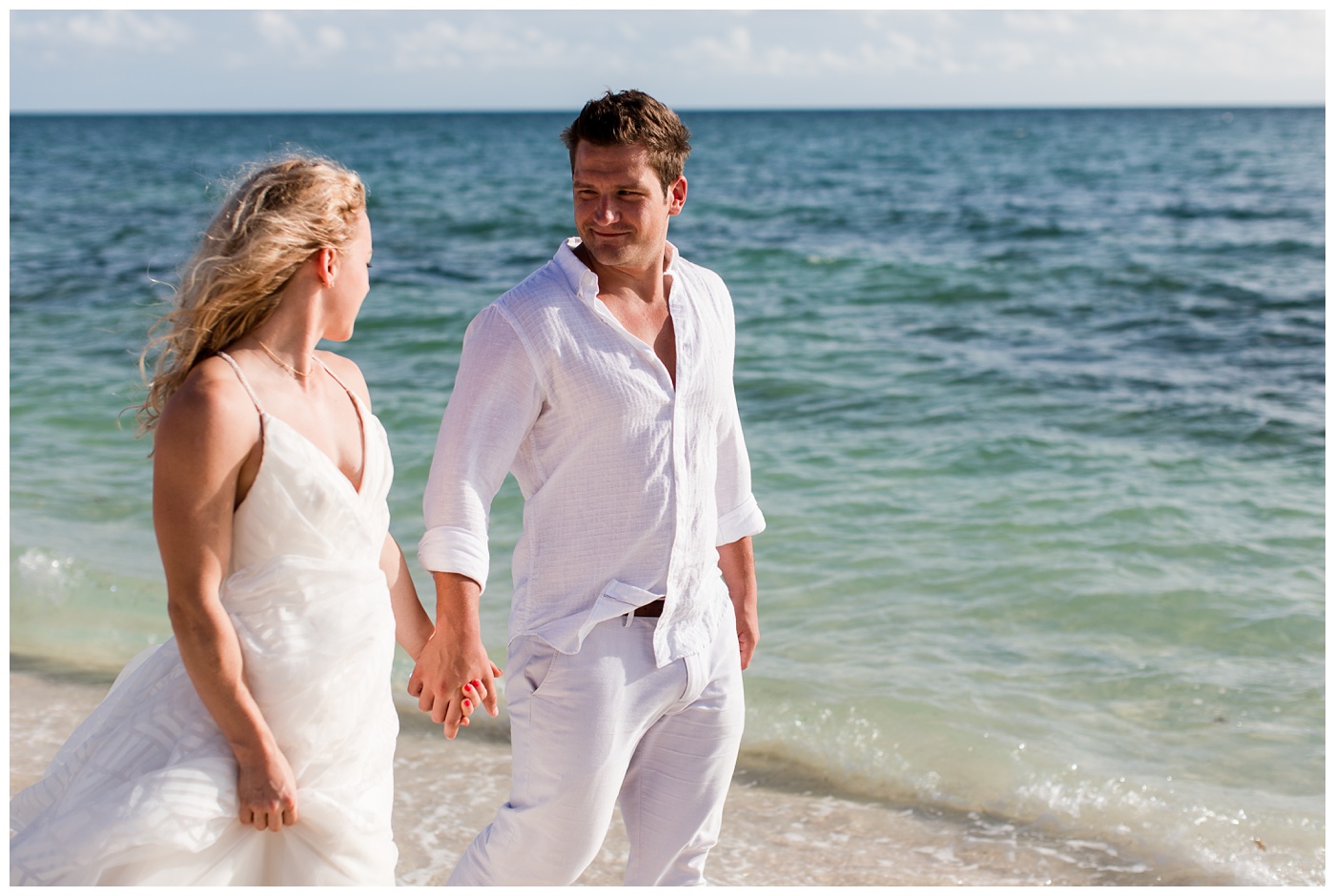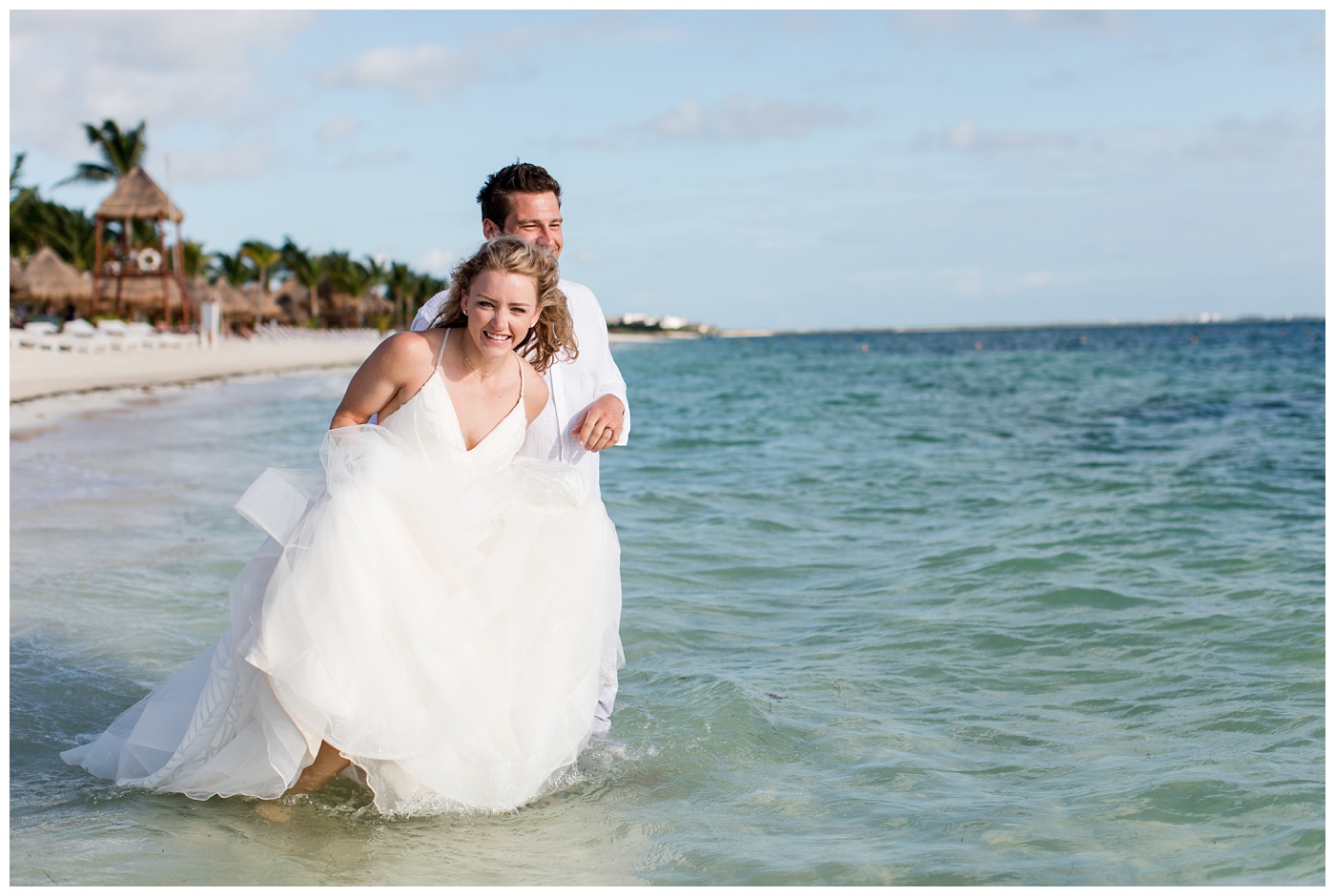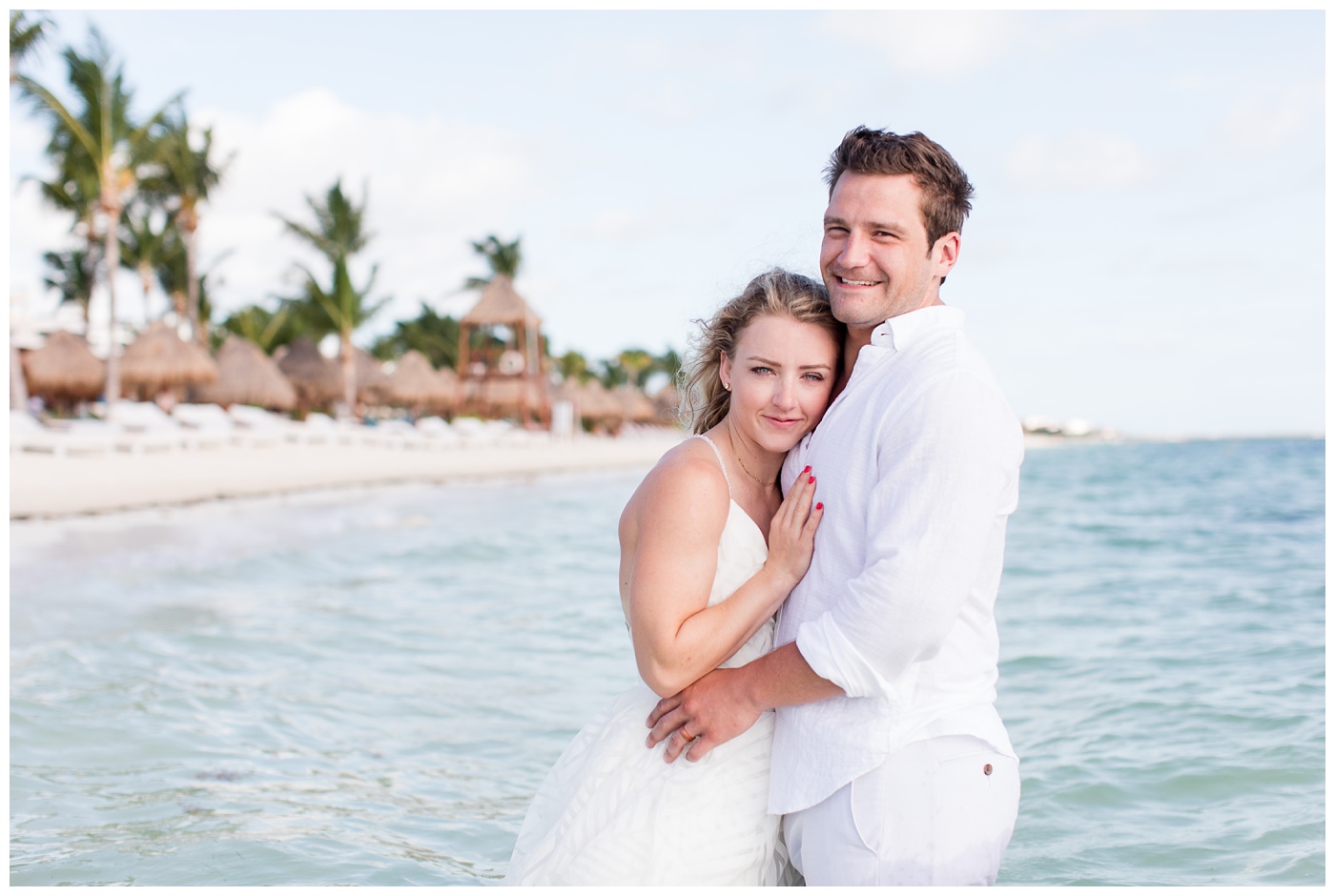 This shot looks super romantic…but they were actually laughing at me drowning!!  LOL!!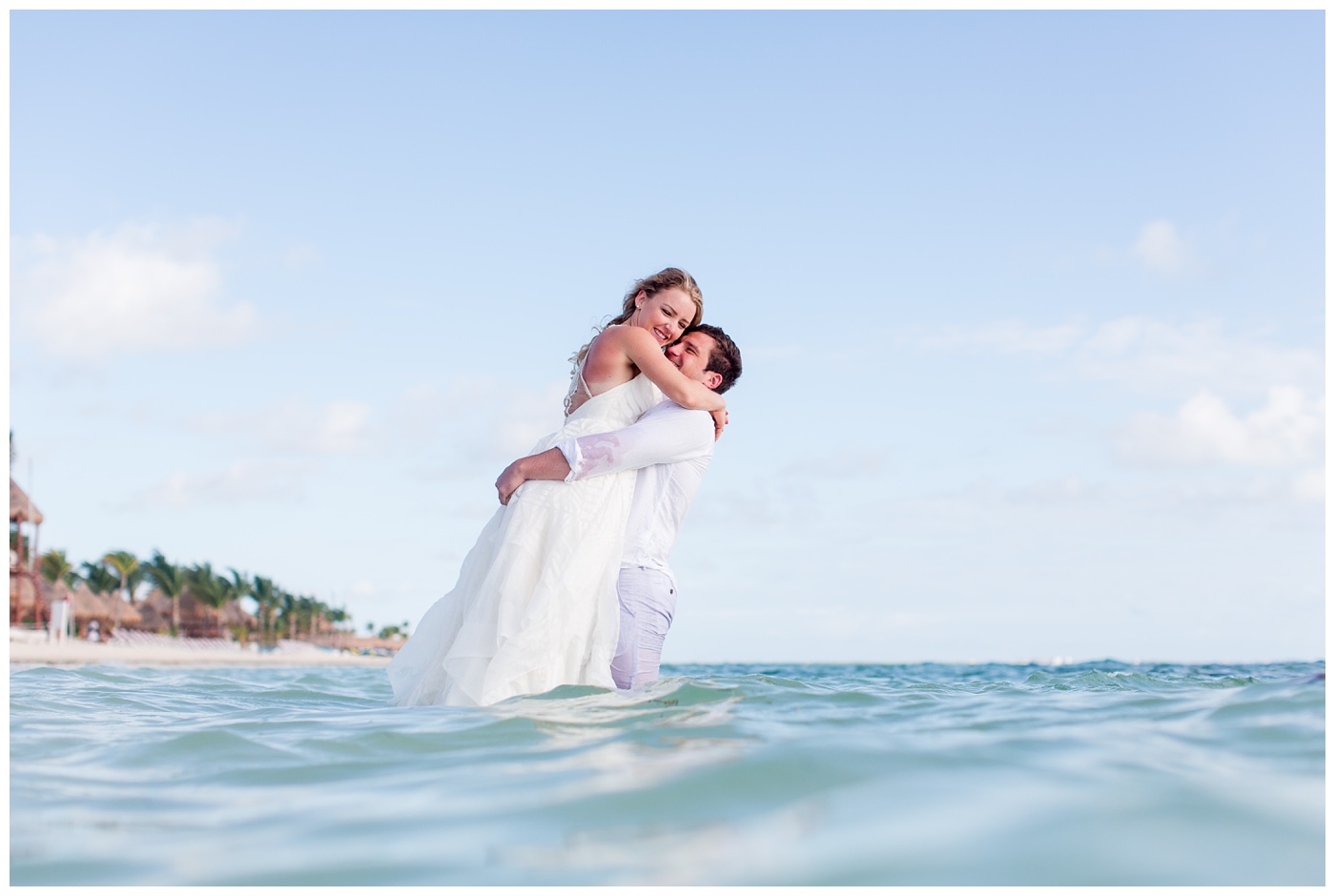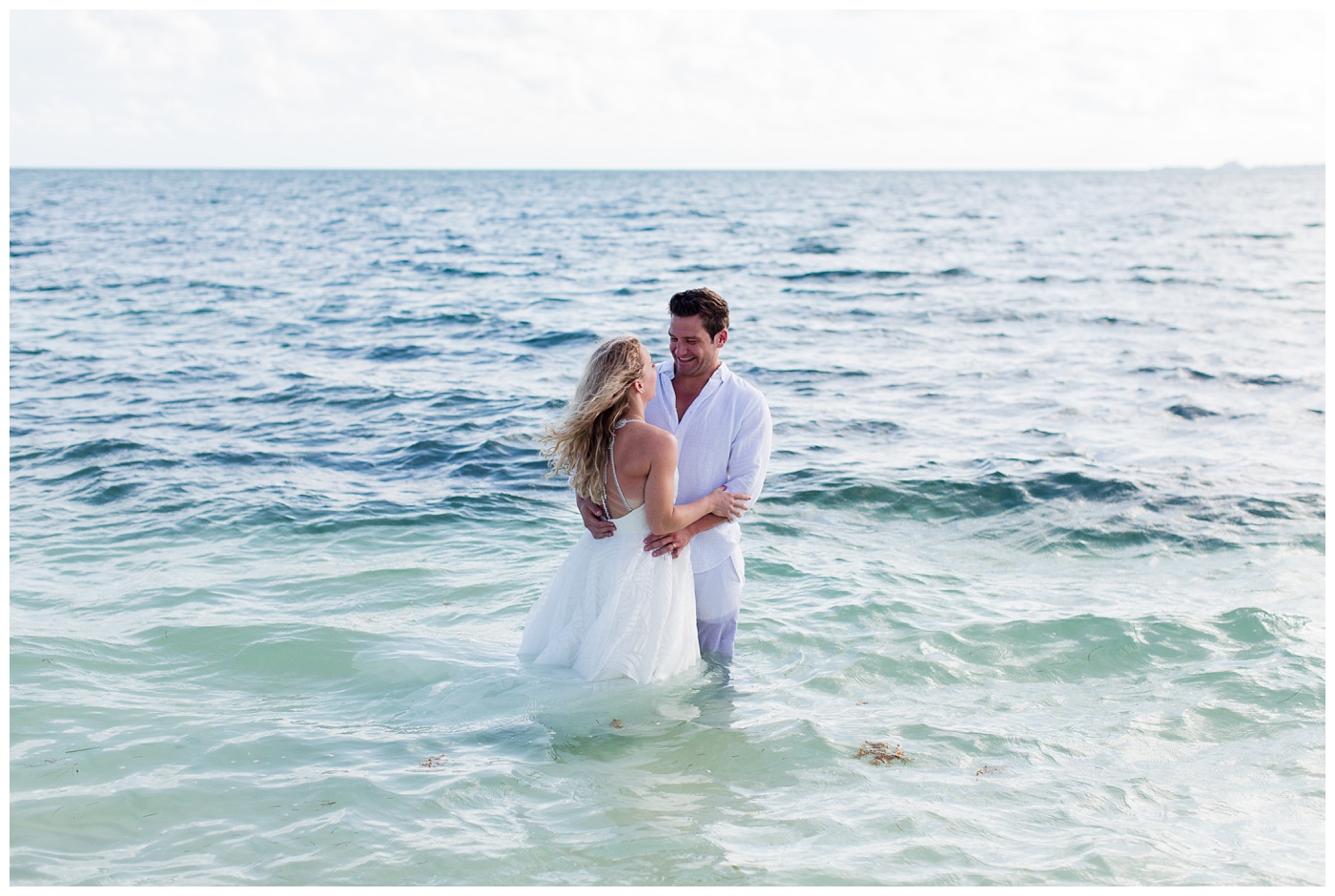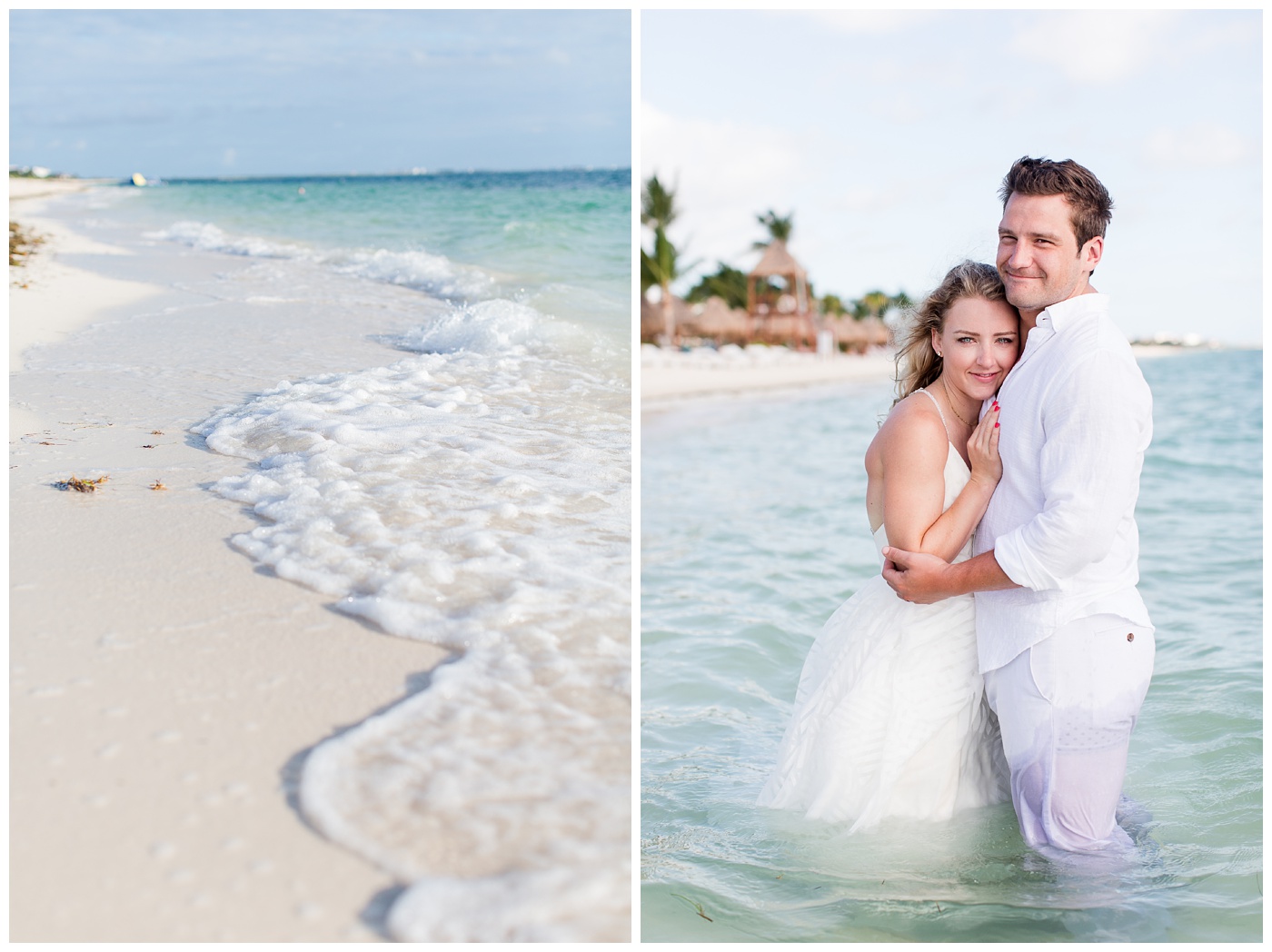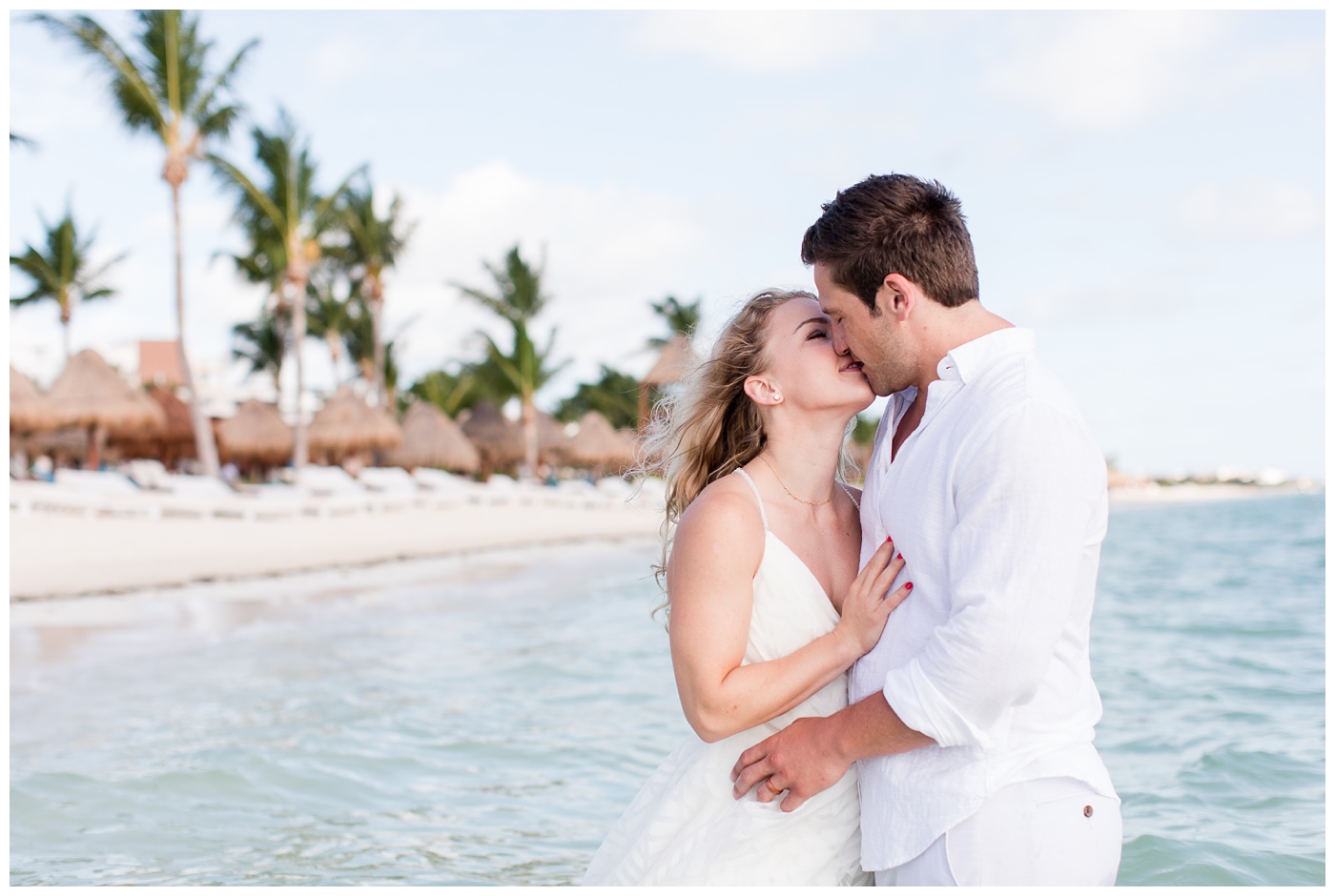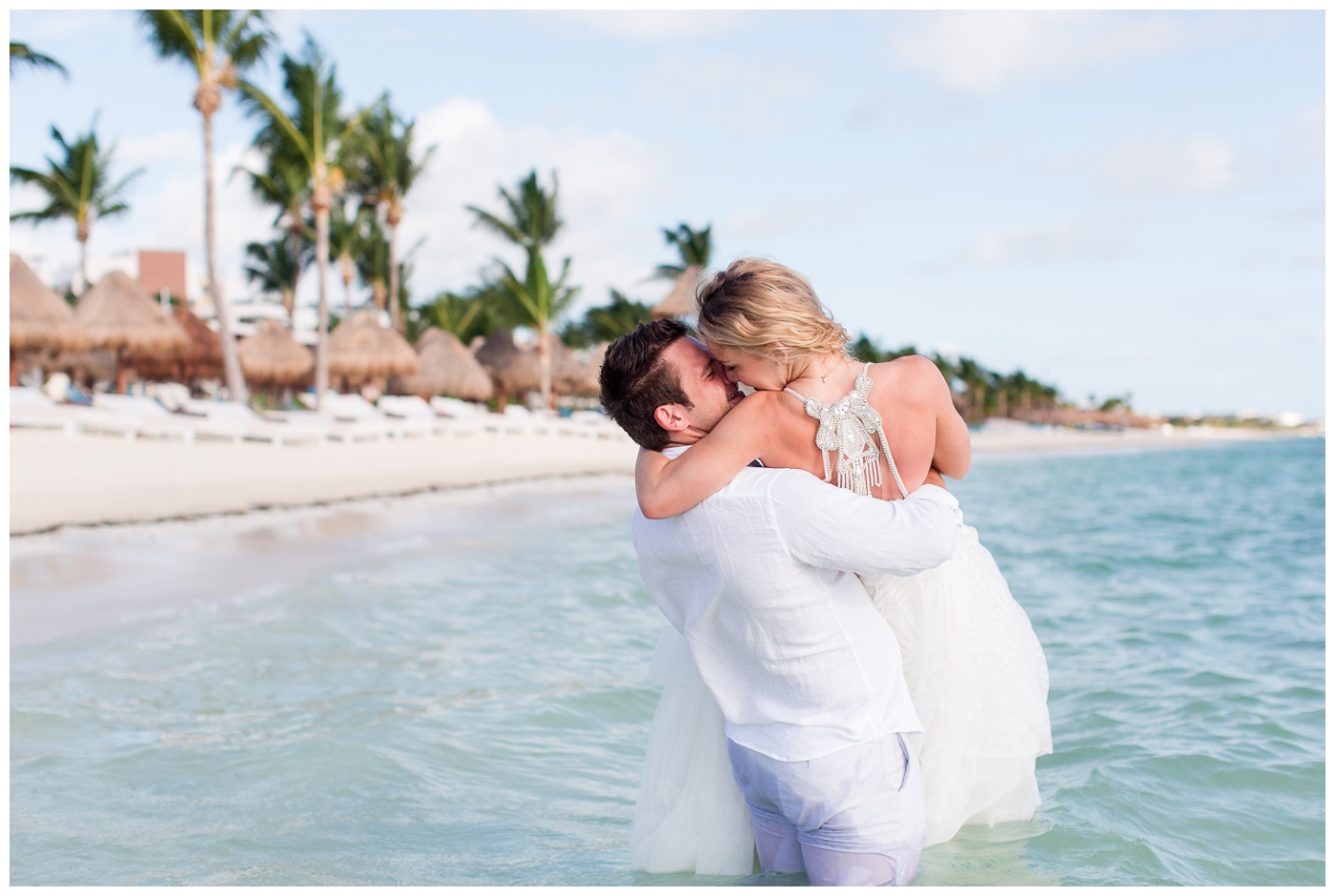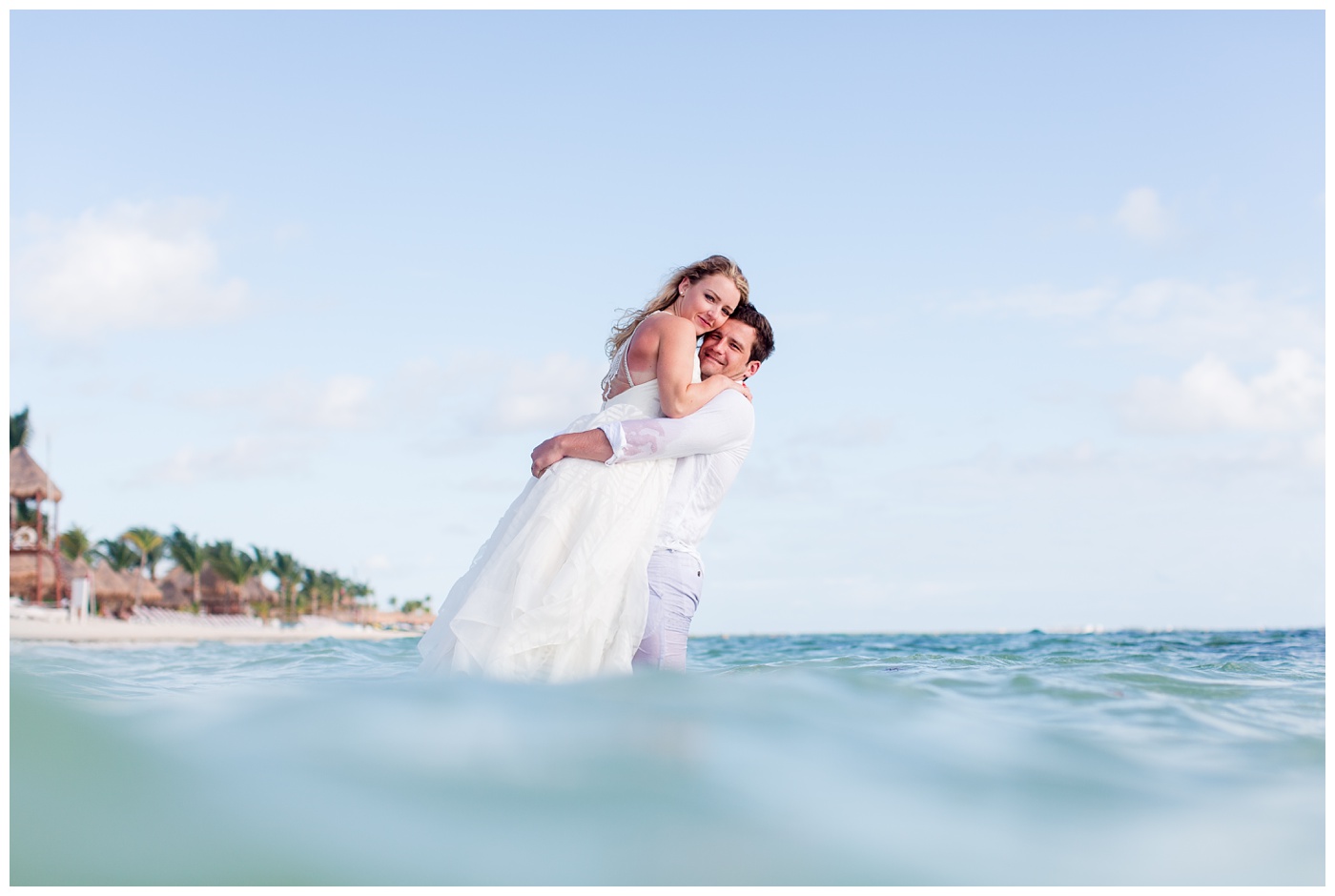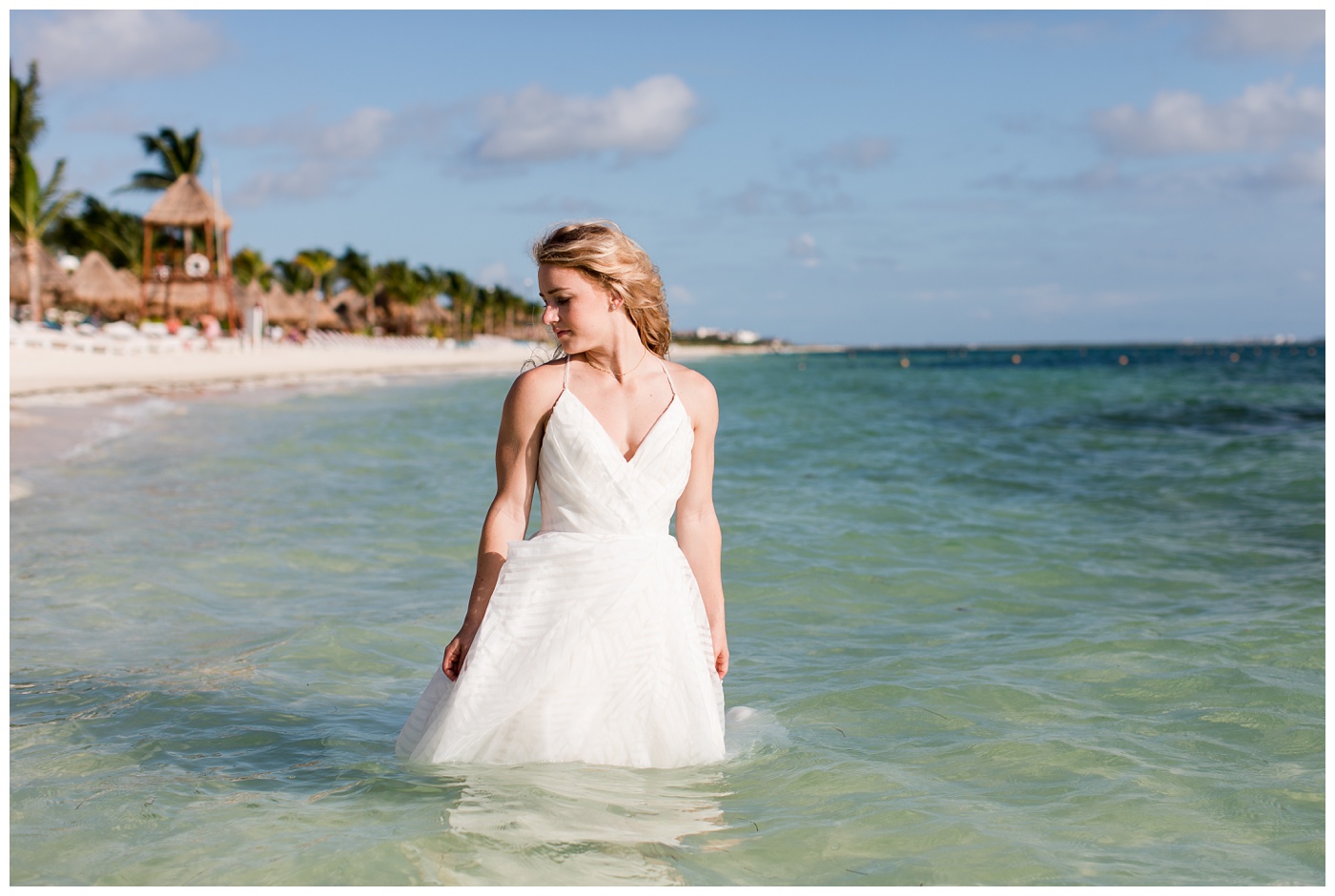 Liv, you are so beautiful!!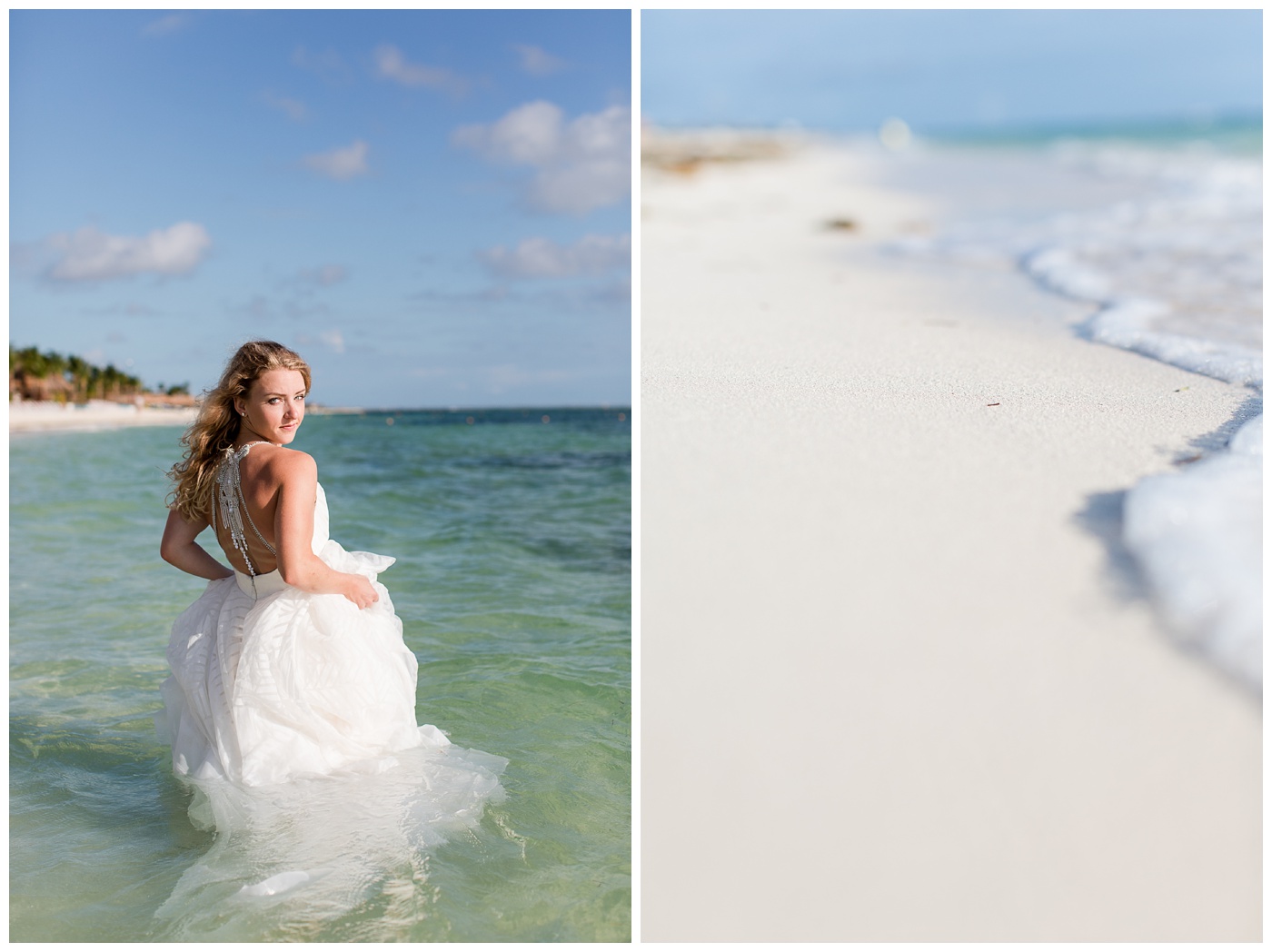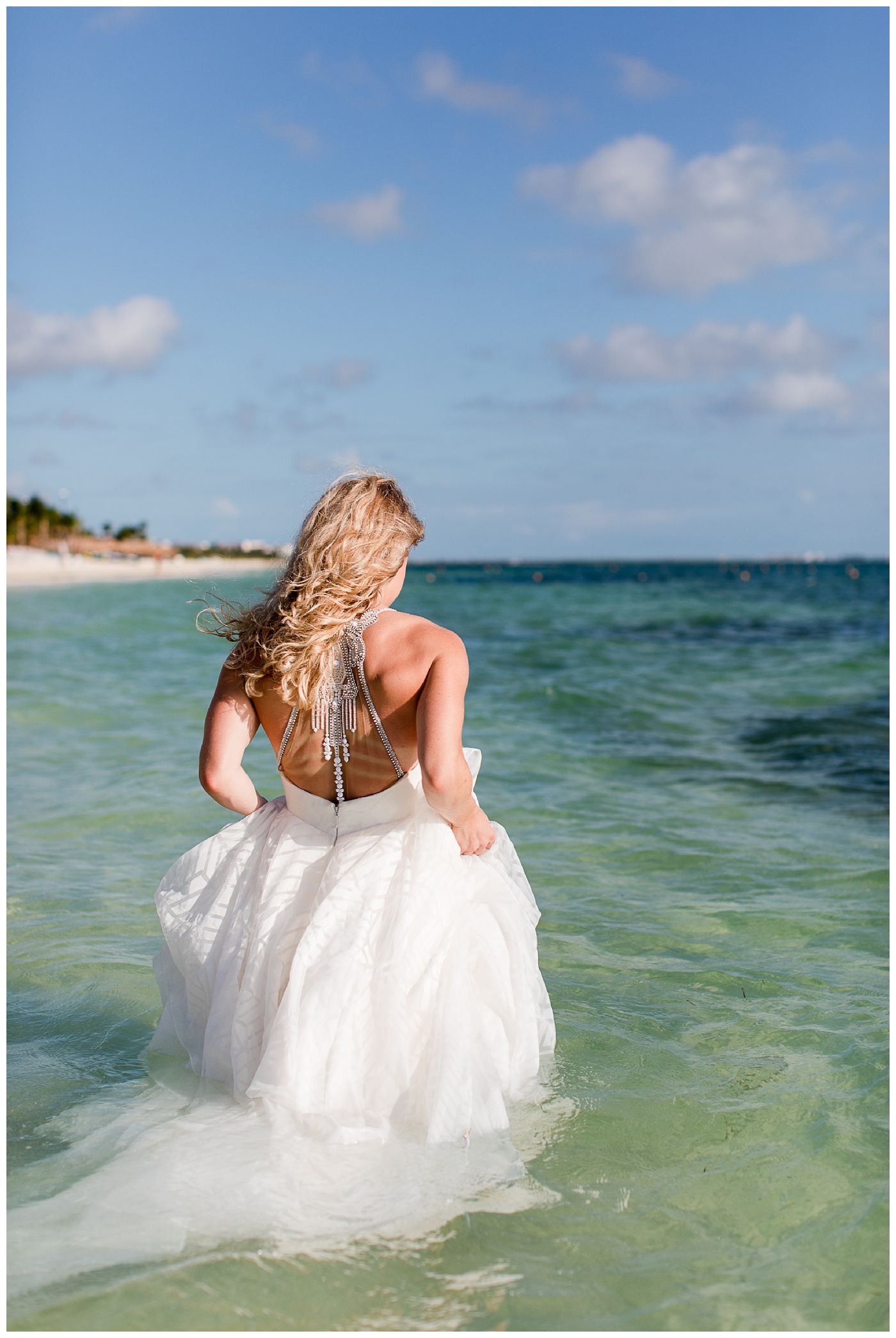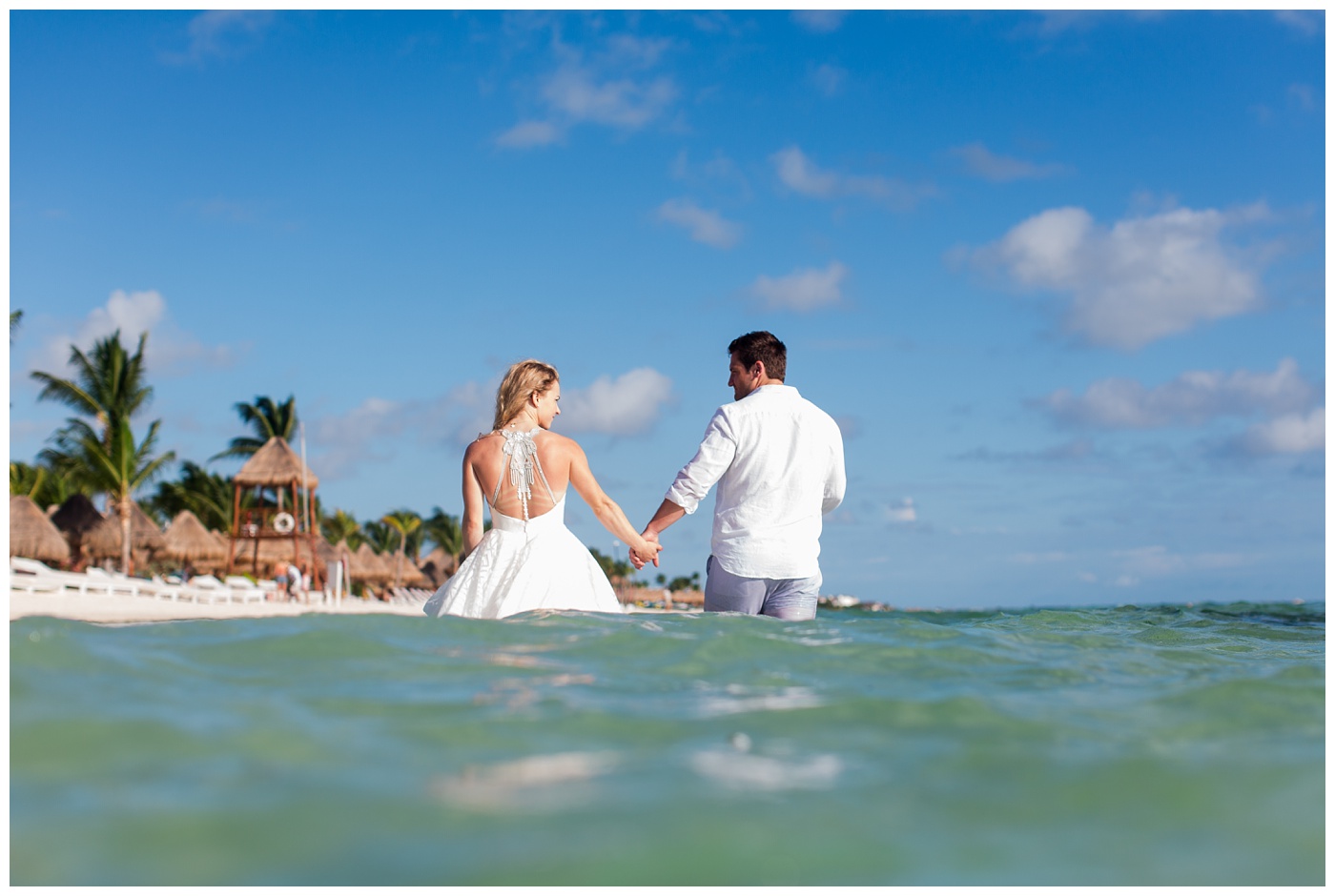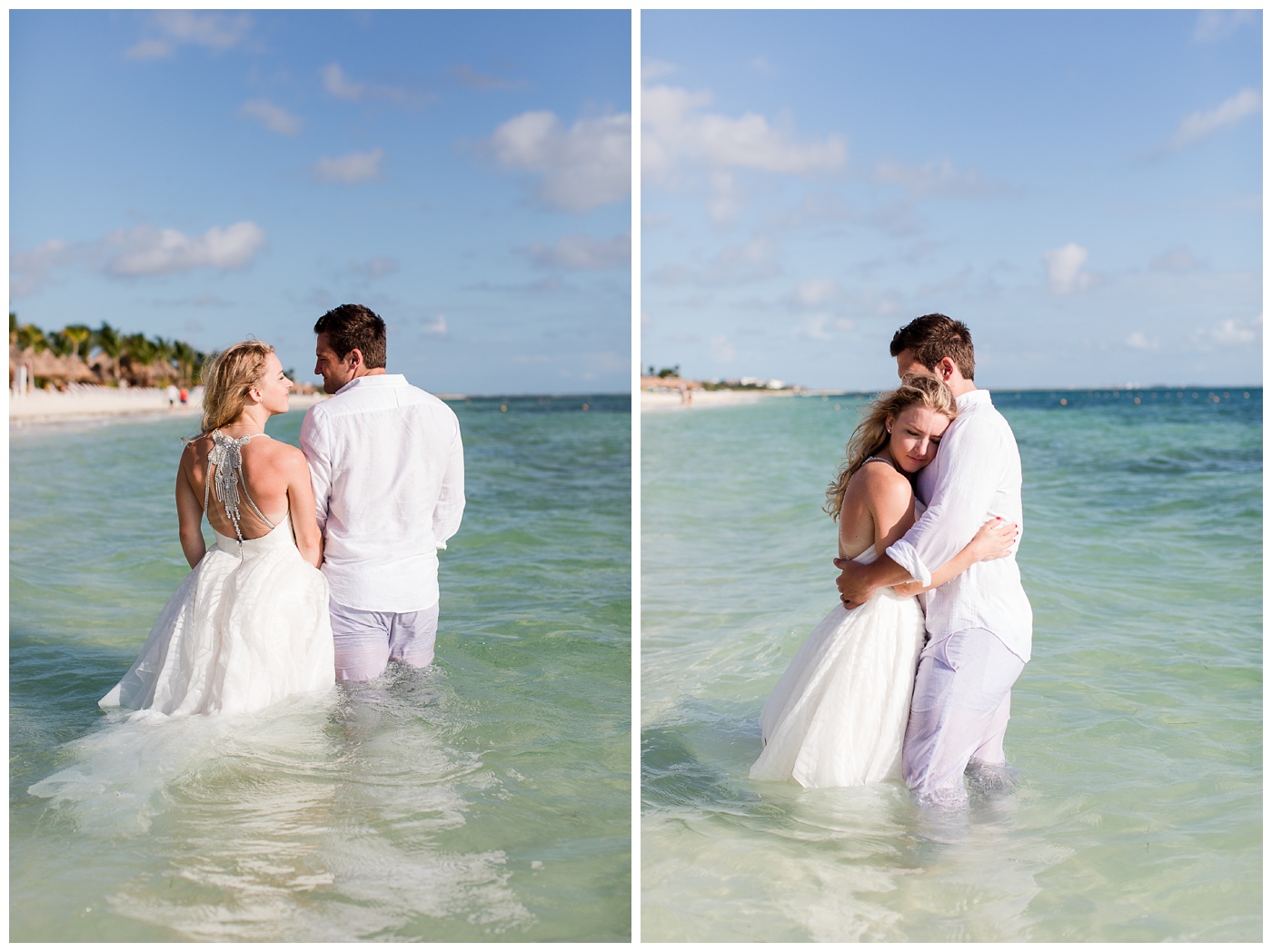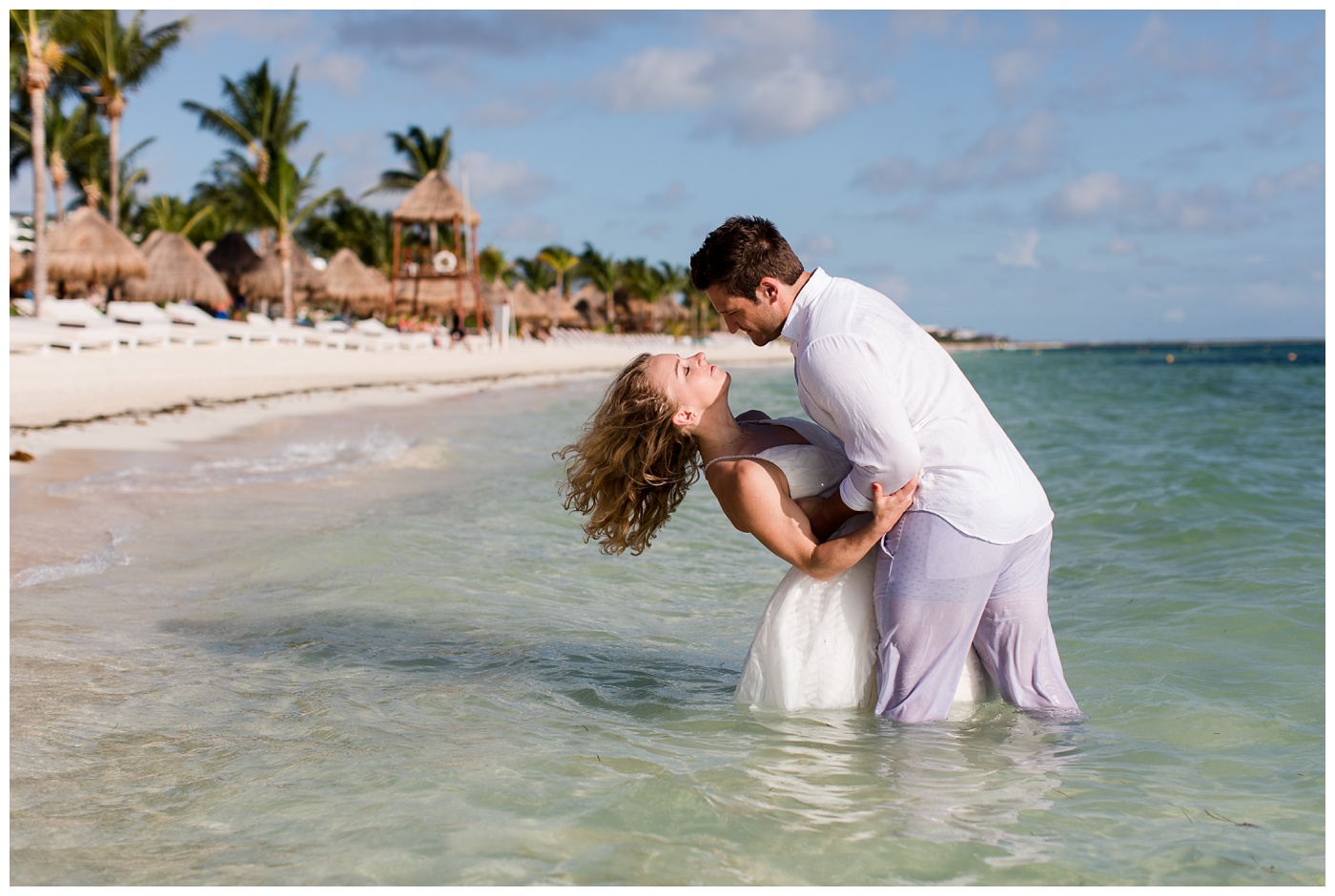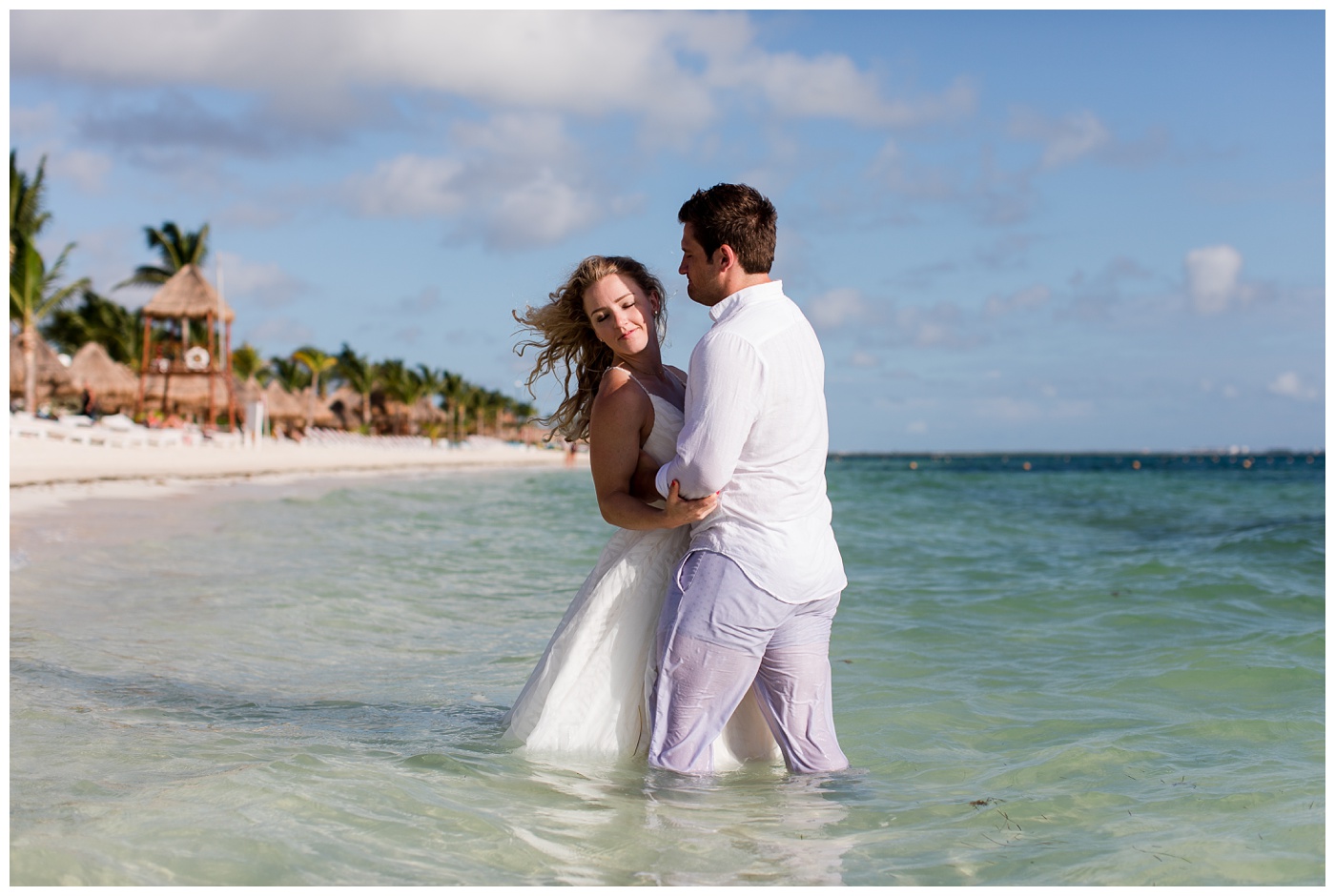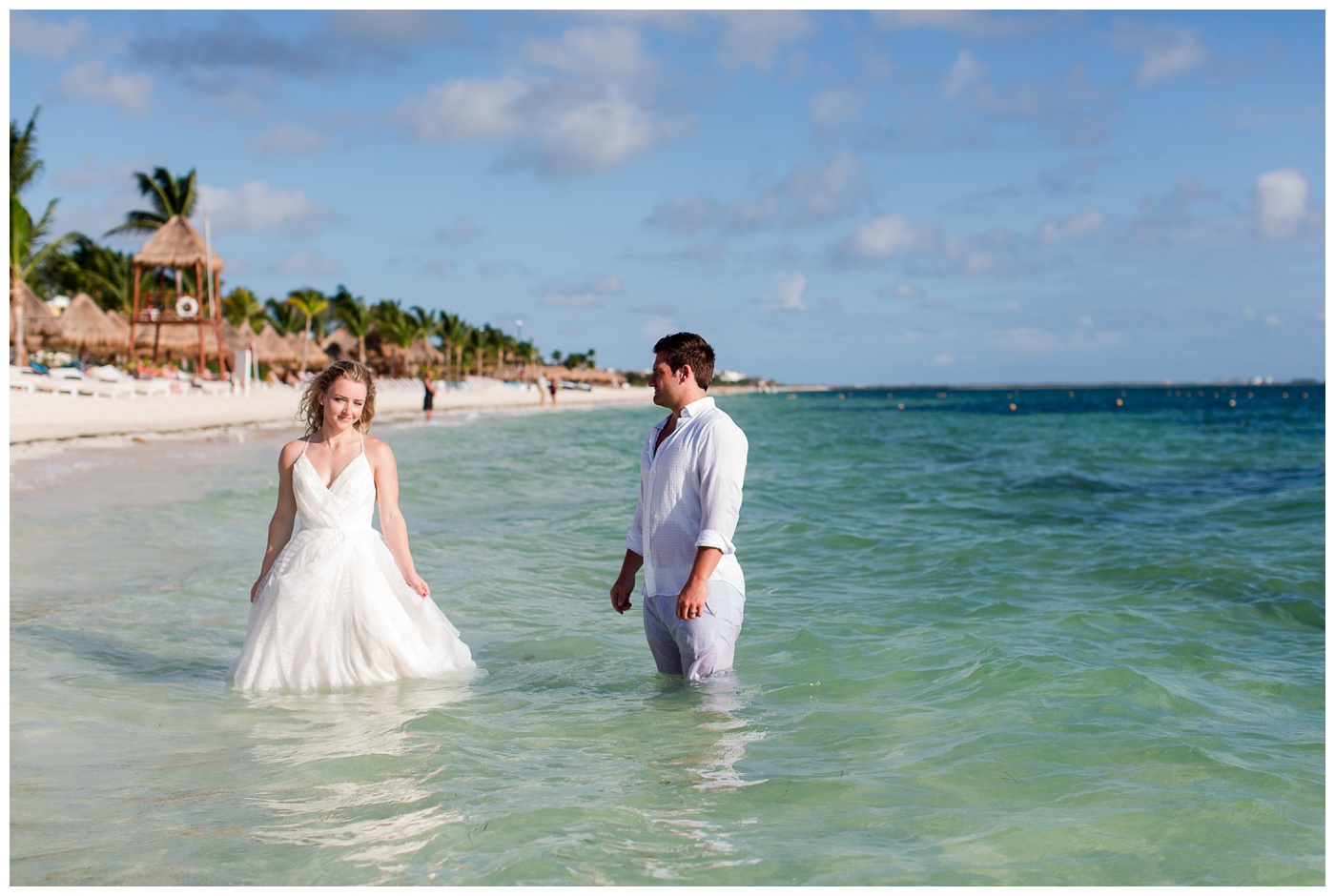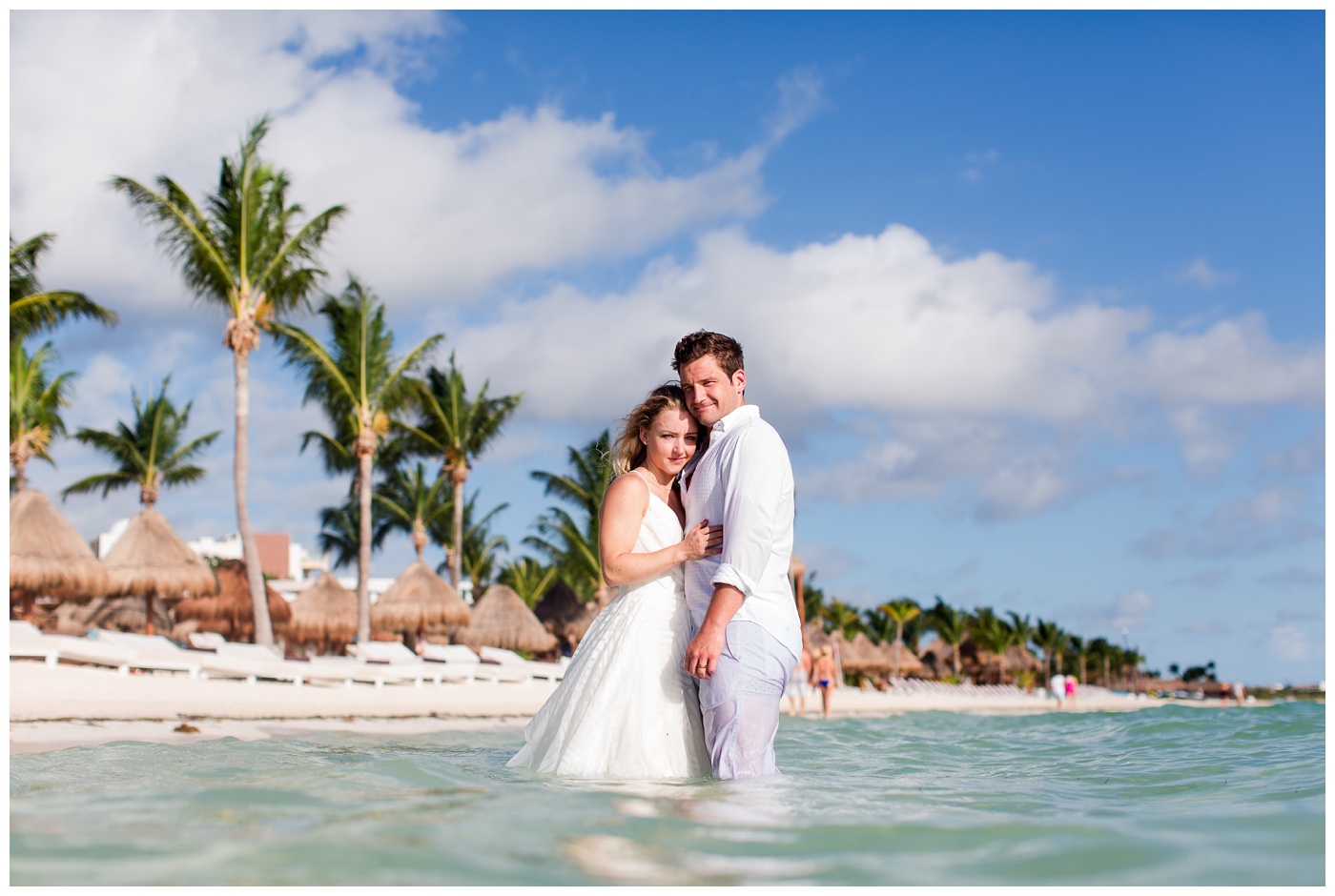 Bride's Dress:  Hayley Paige
Venue:  Finest Playa Mujeres
Want to see more of Liv & Ian!  Check out their wedding and engagement images!!