The Vintager Inn is a gorgeous venue in the rolling hills of New Kent Virginia.  Niki & Bryan were Married there, on a beautiful day in September.  Niki & Bryan are so much fun.  They have already started a Family and were surrounded by so many people that love them, including their gorgeous kids, Scarlett & Beau.  Bryan loves to play little jokes on Niki's Mom, and started the day by dressing all the Groomsmen in overall's…he did this during our Engagement session too…click HERE to see it!  But Niki's Mom, Kimberly, took it all in stride and even had a quick shot of moonshine with the boys.  🙂  Niki looked so beautiful in her wedding gown, and I loved the camouflaged bow ties and suspenders on the guys.  They even brought shotguns for a quick picture with the Bridal party.  We had so much fun with these two!!  Congratulations Niki and Bryan!!  XOXO!!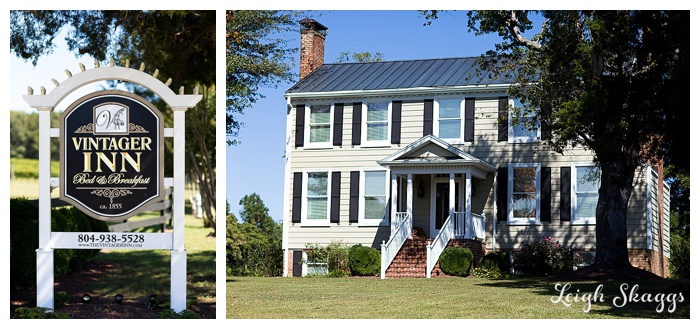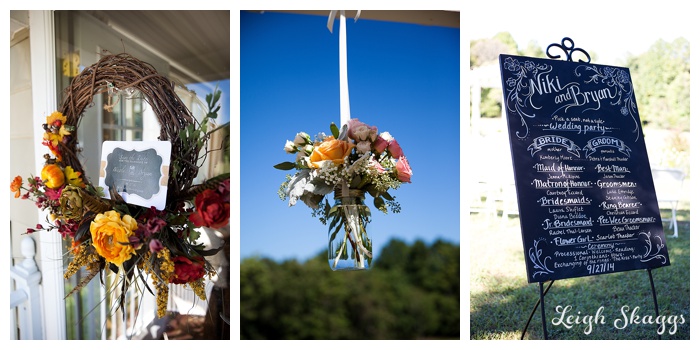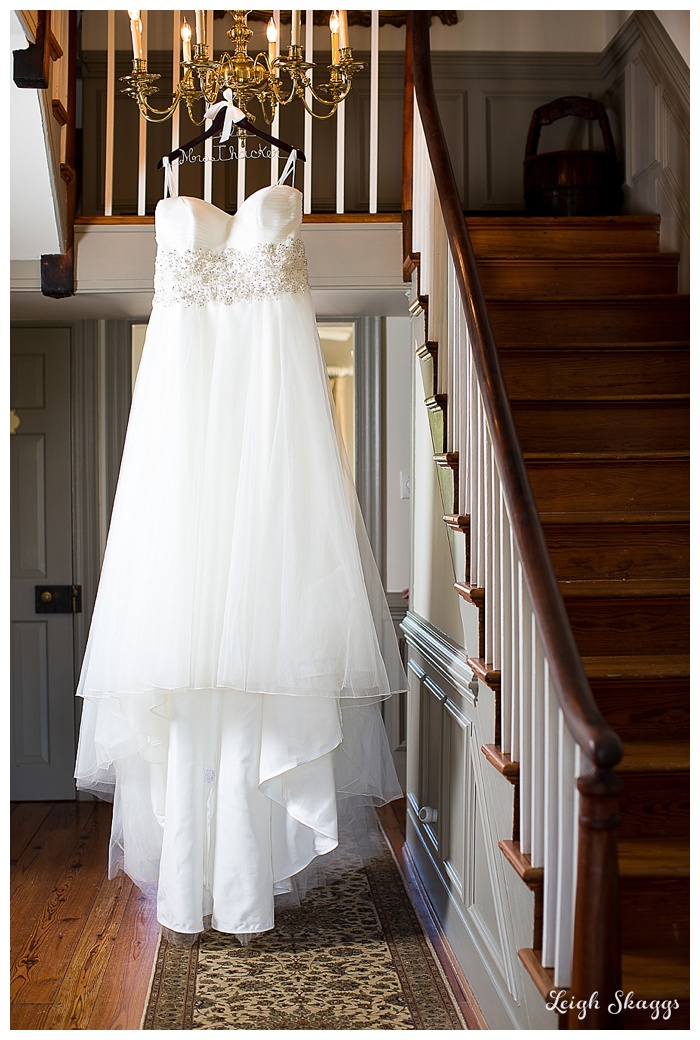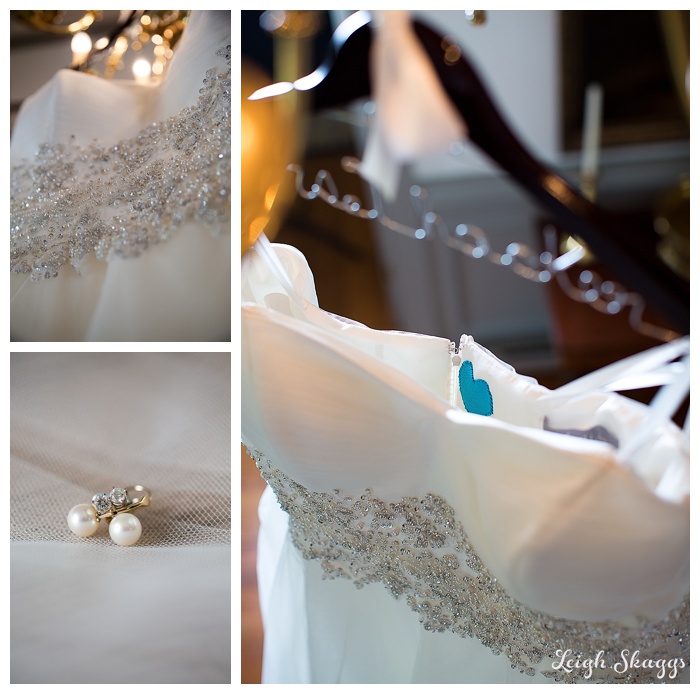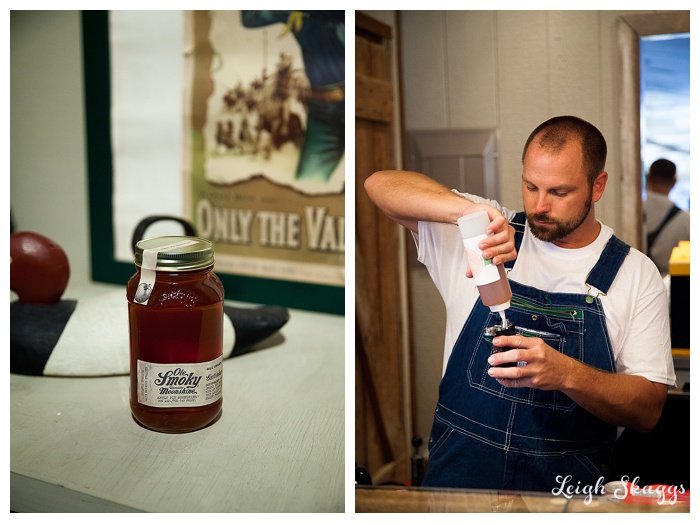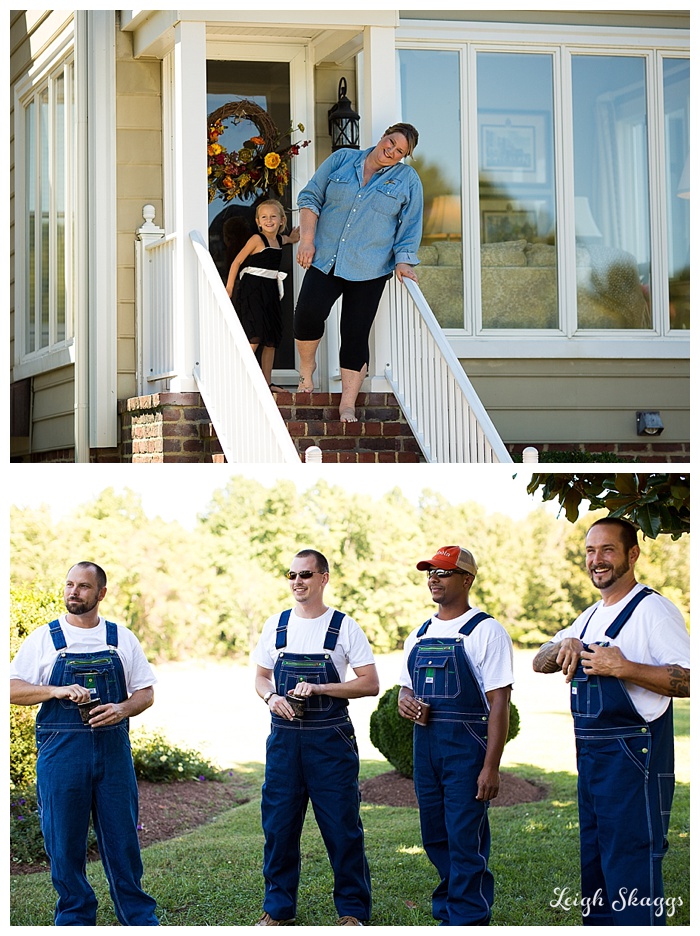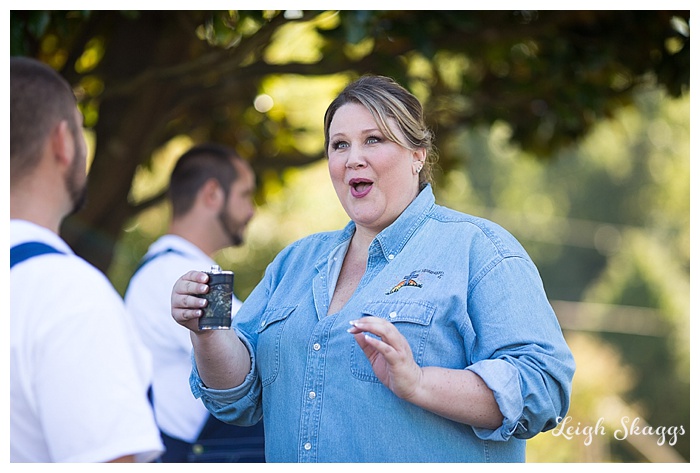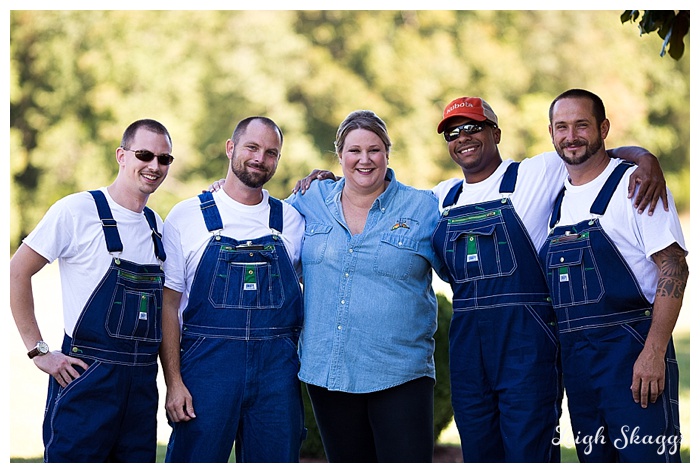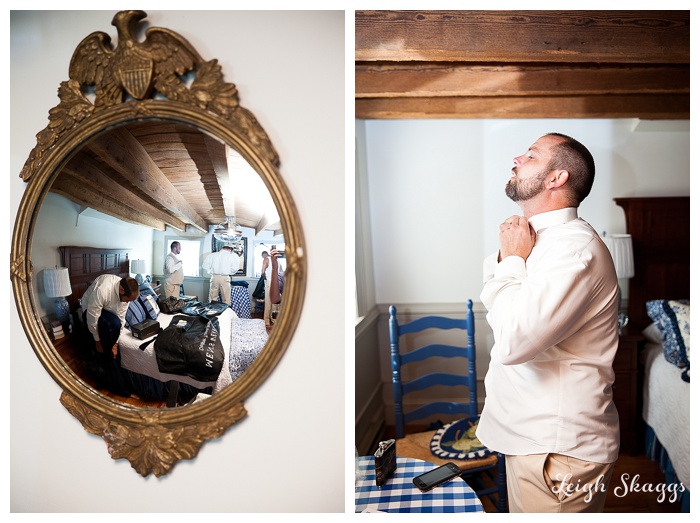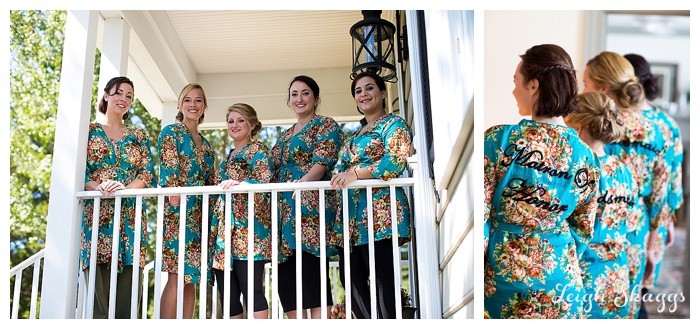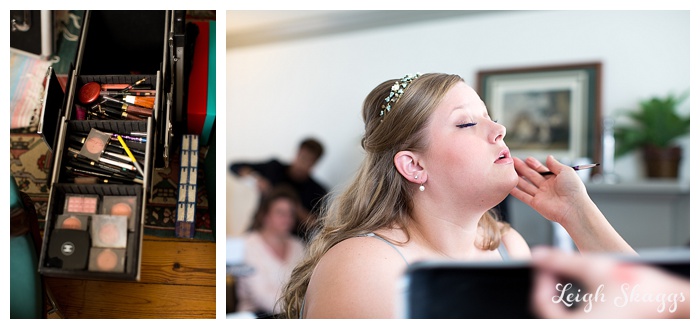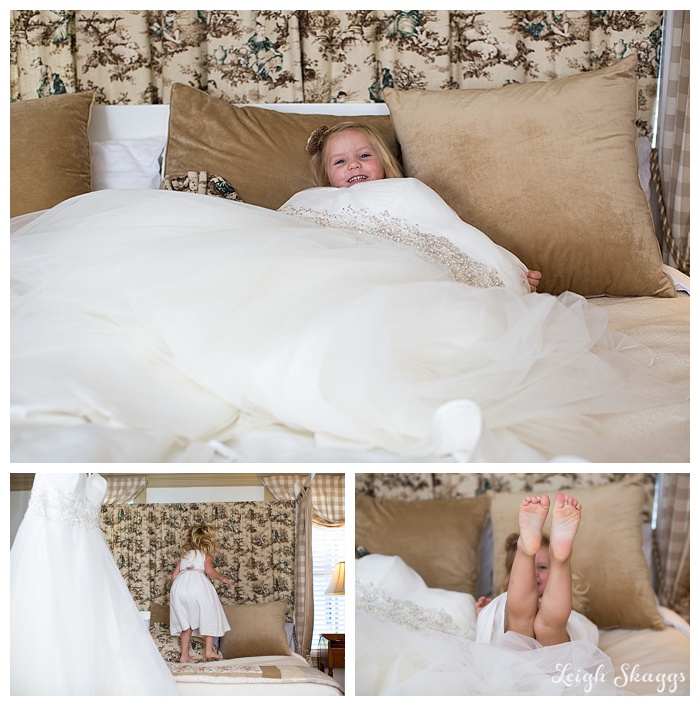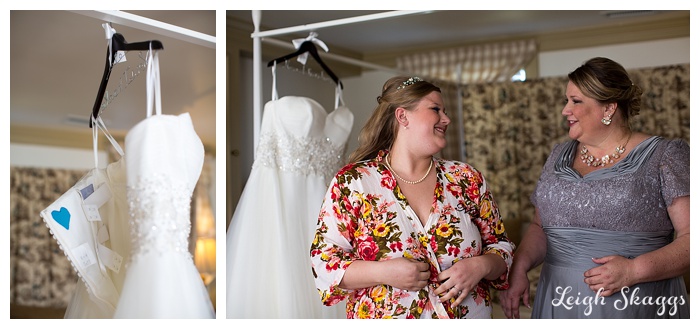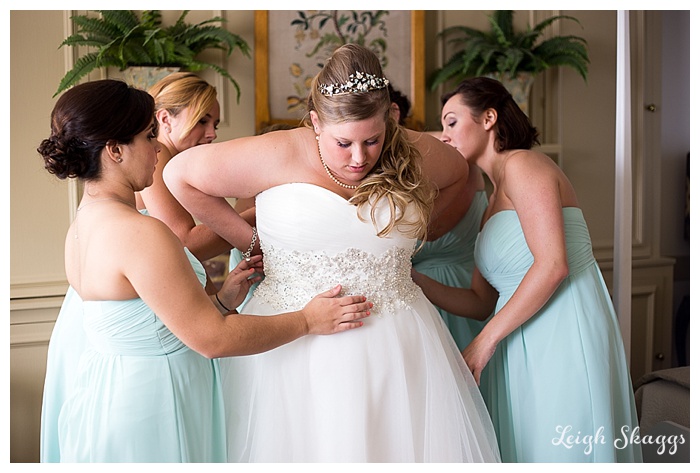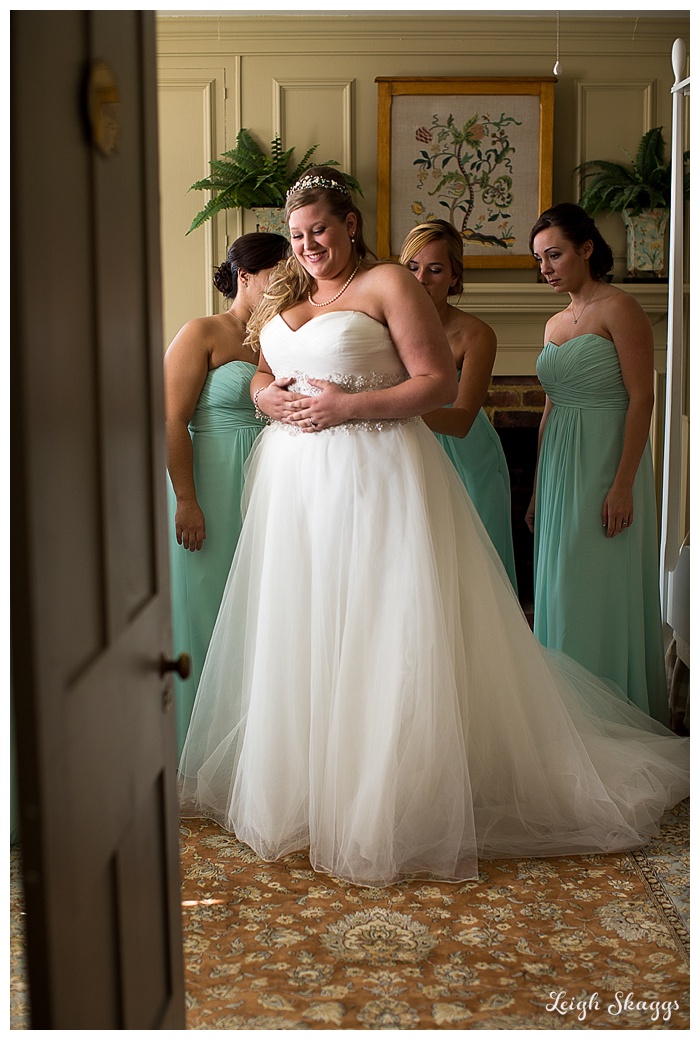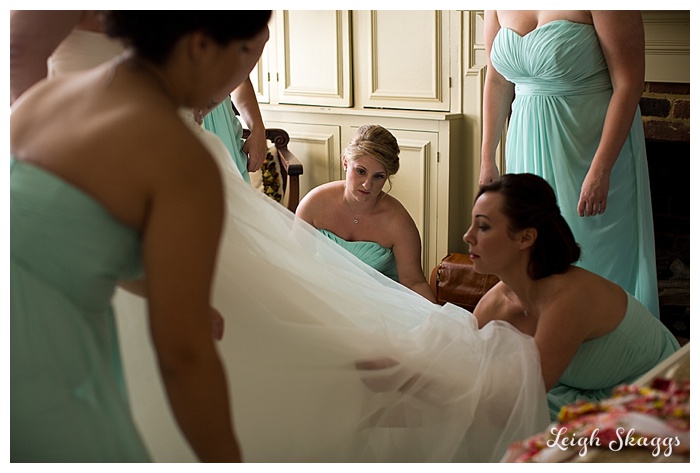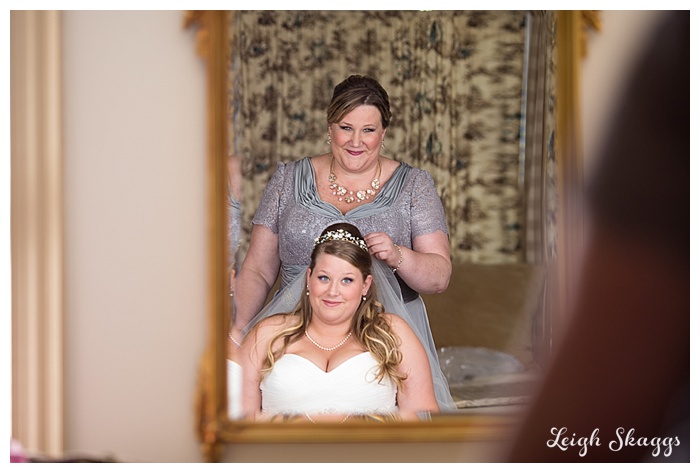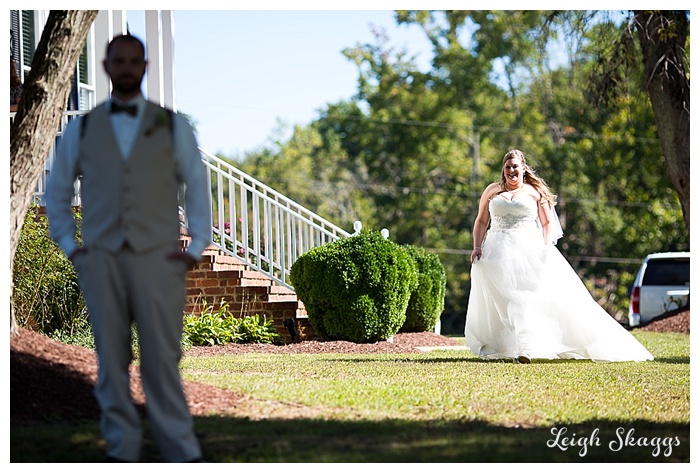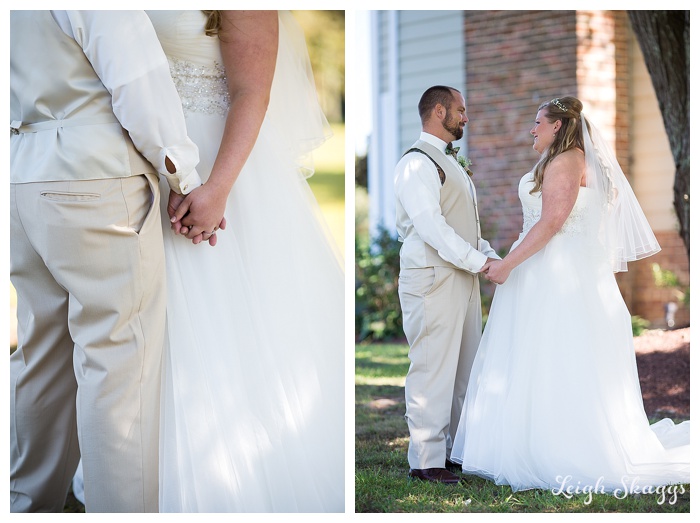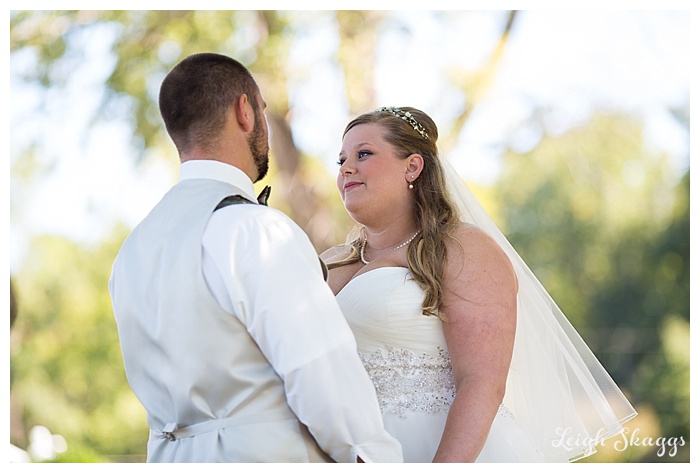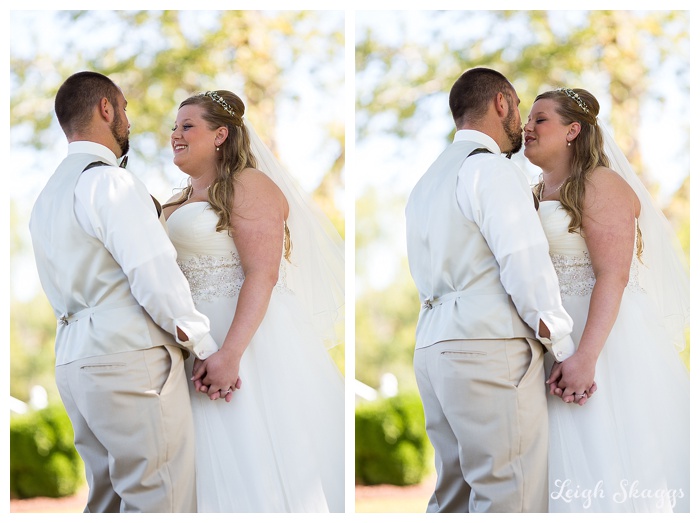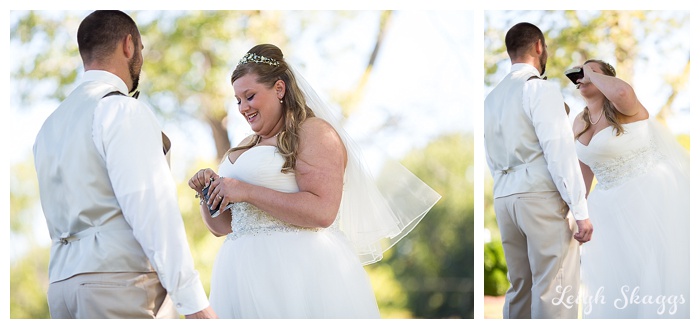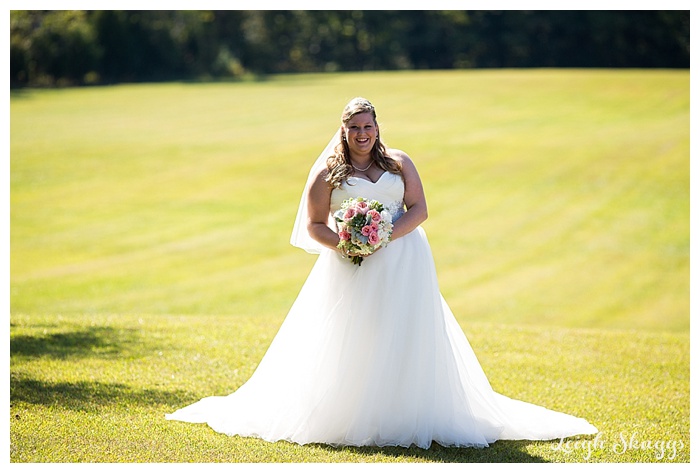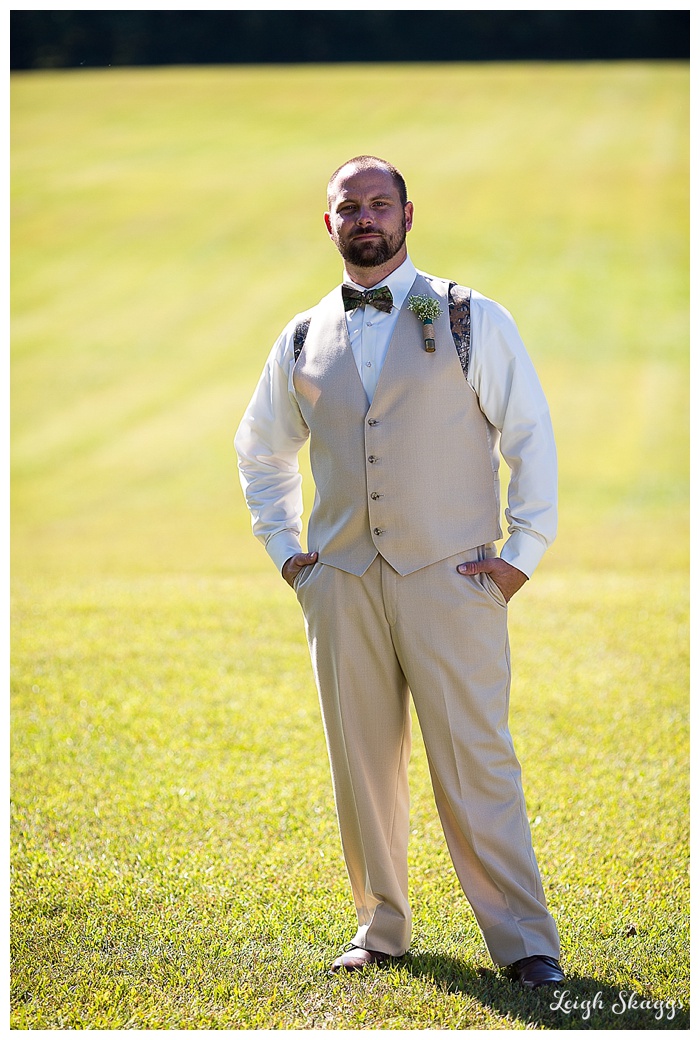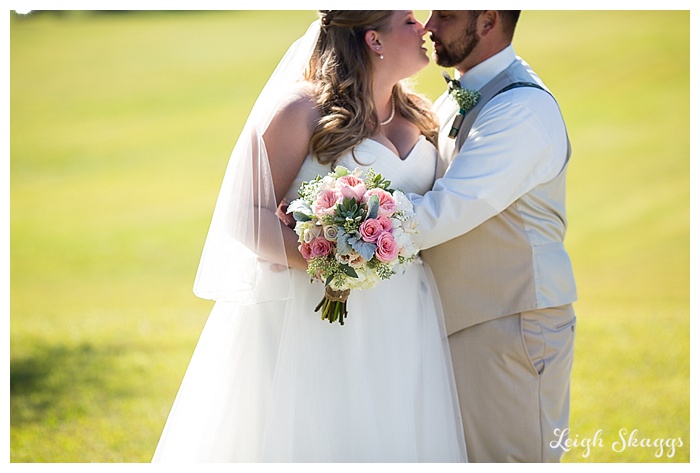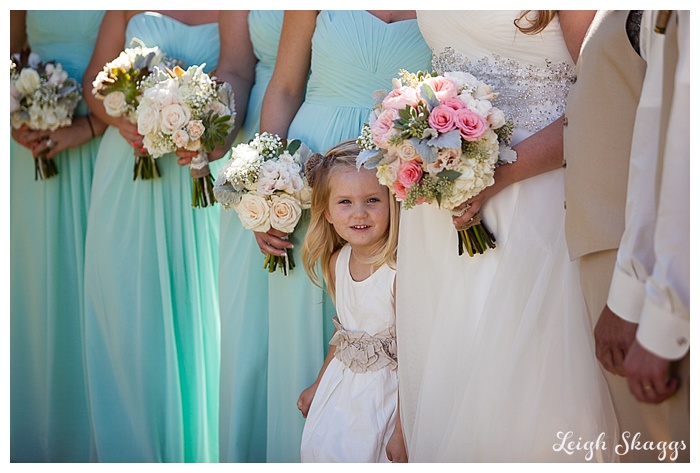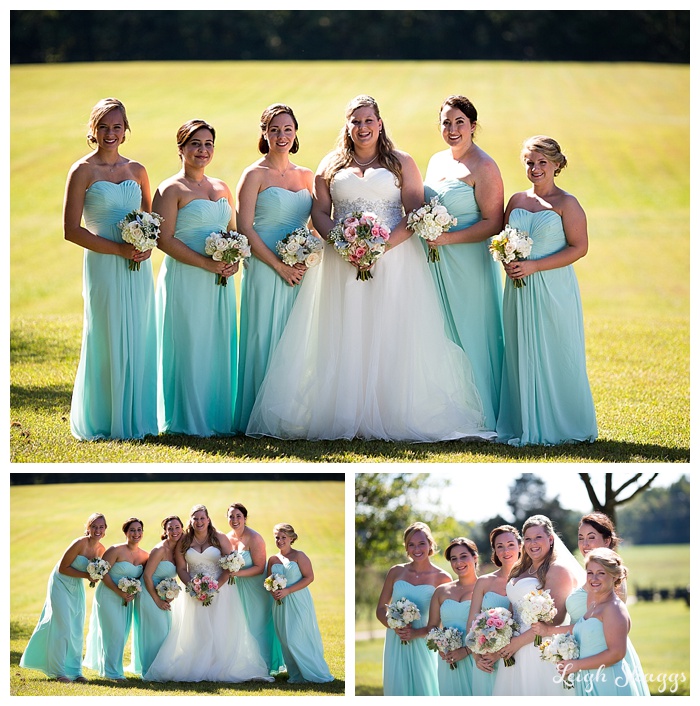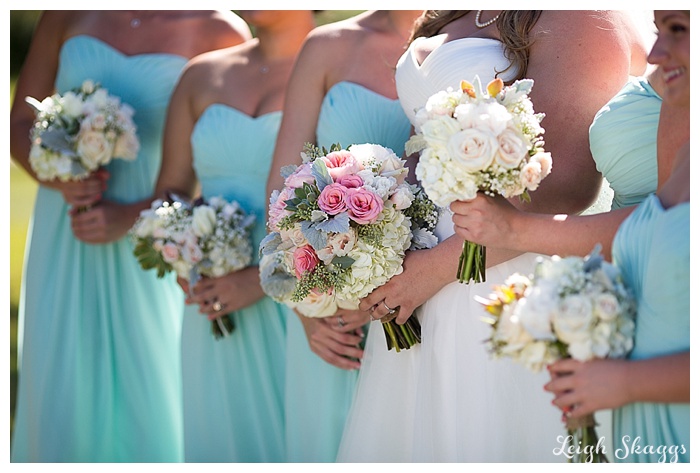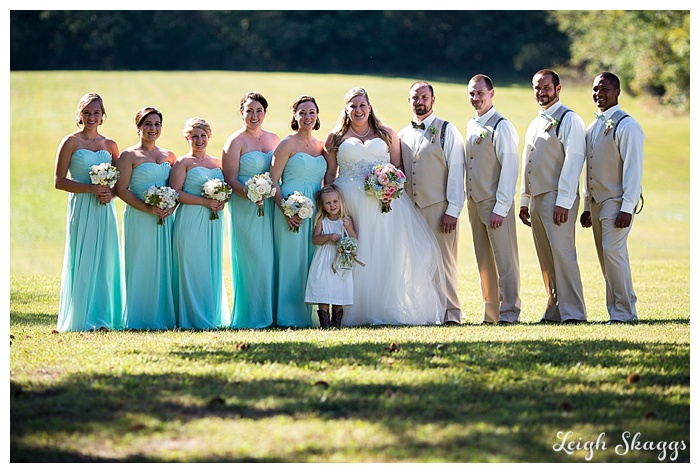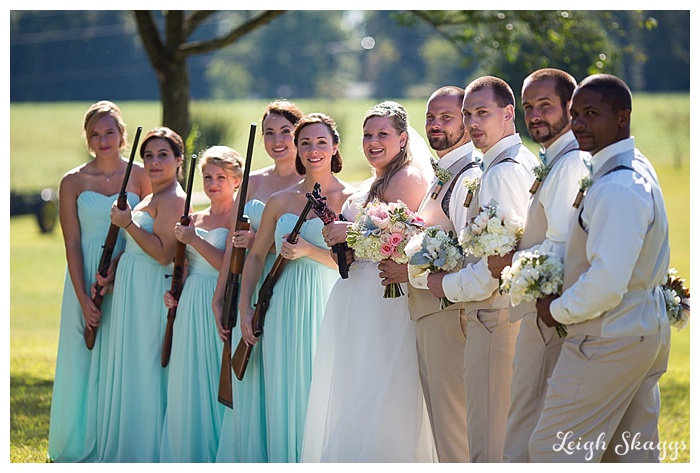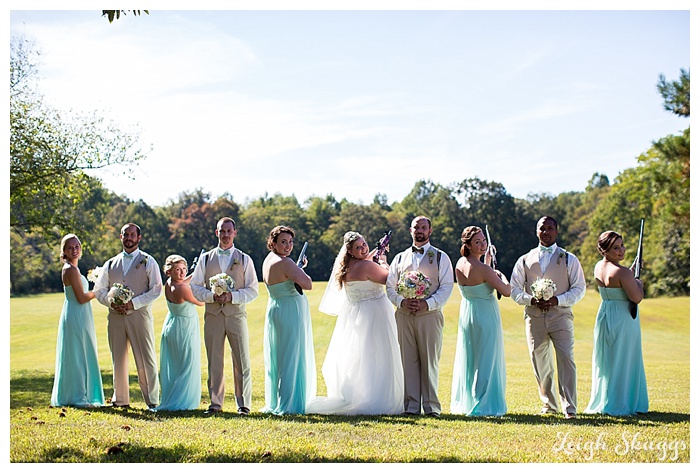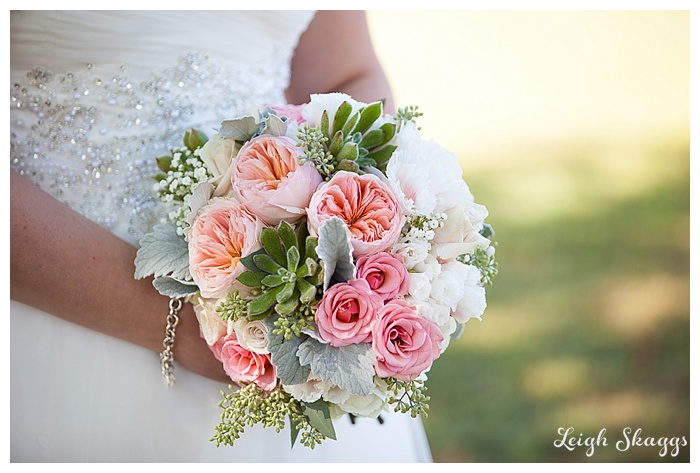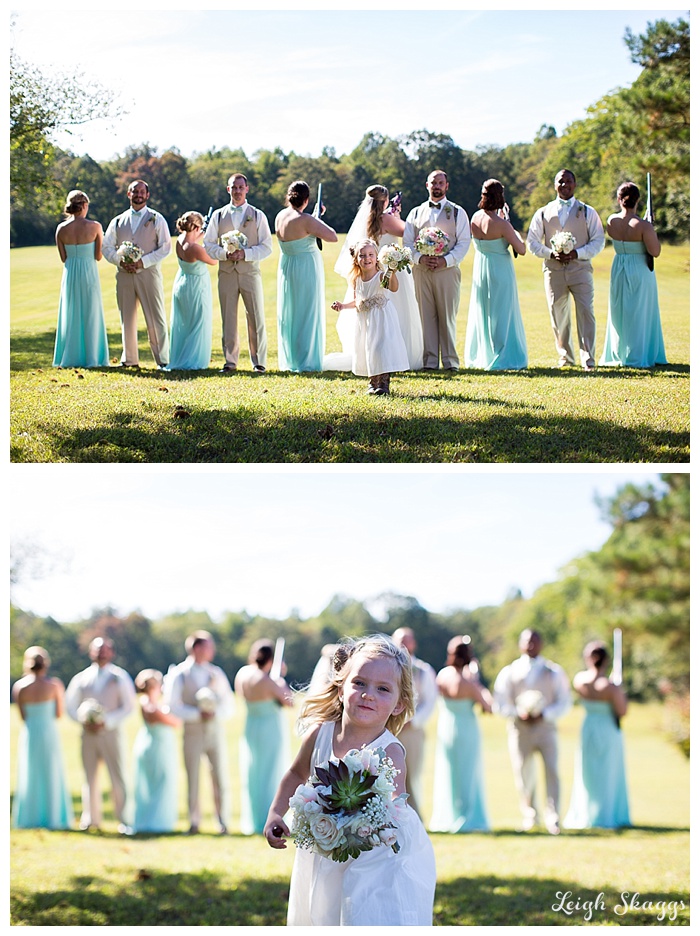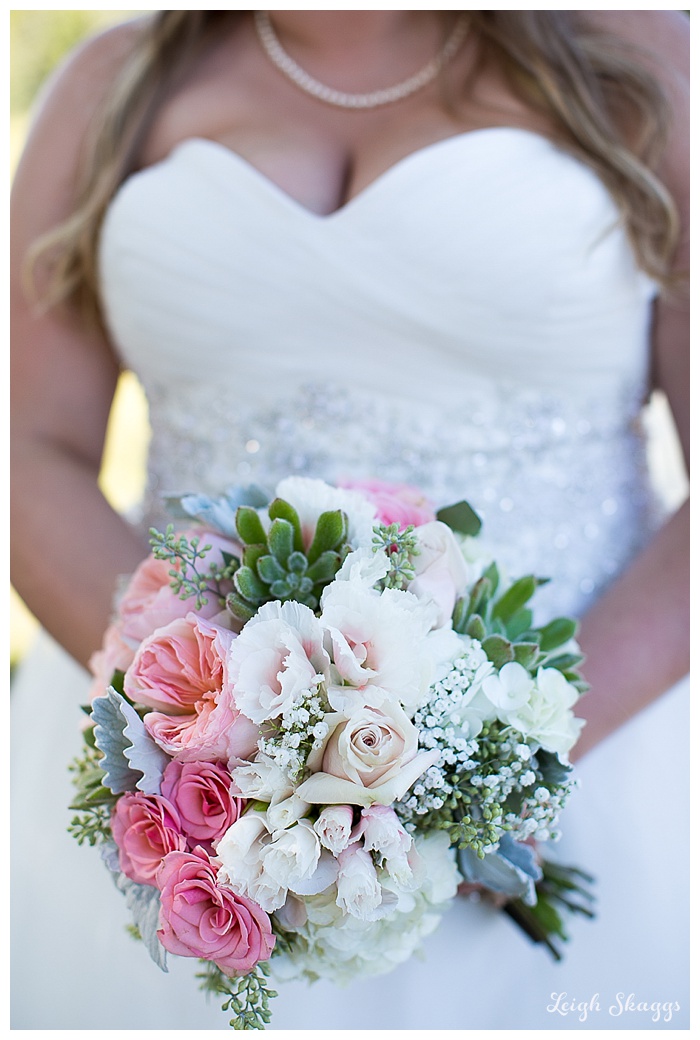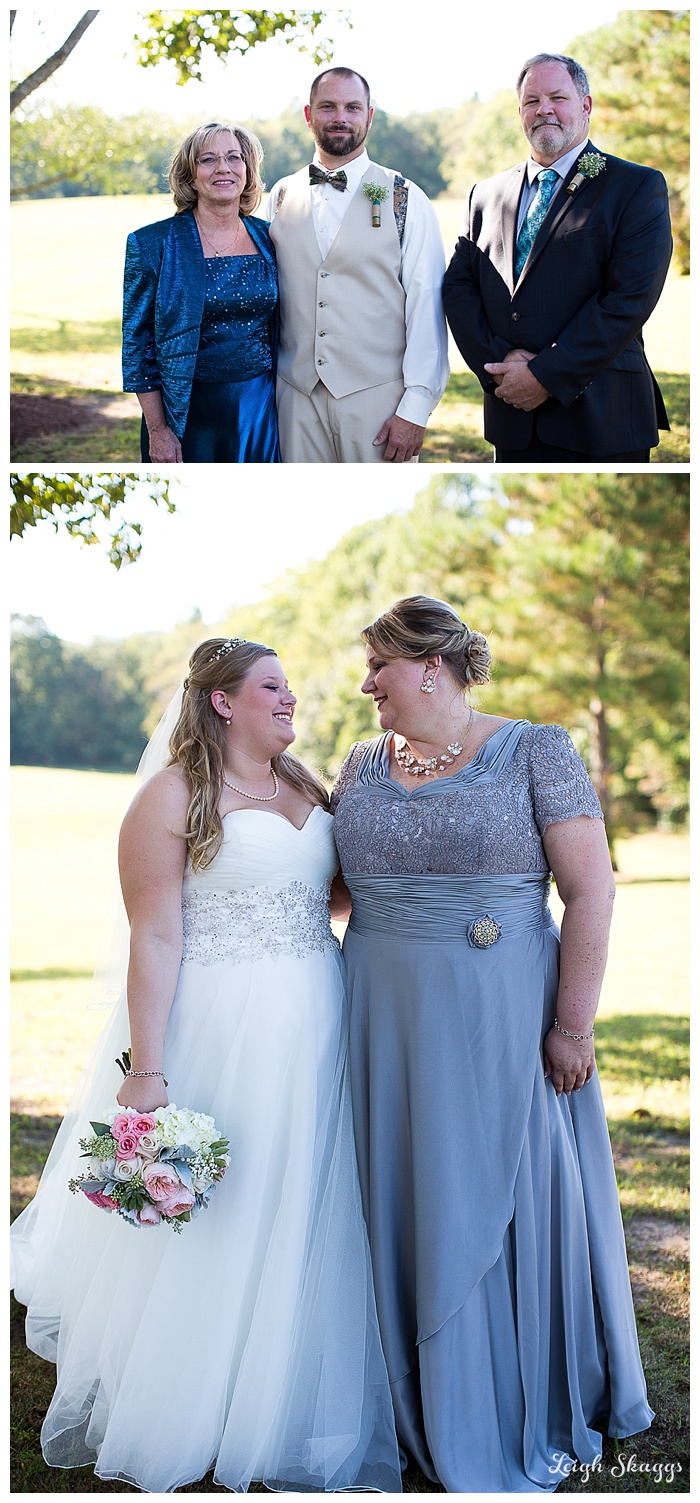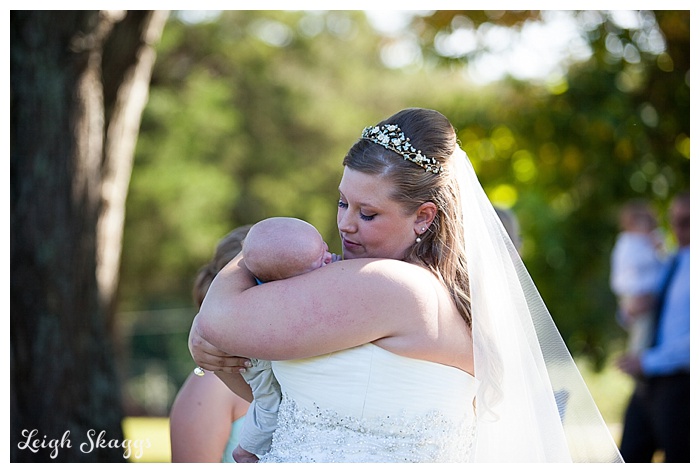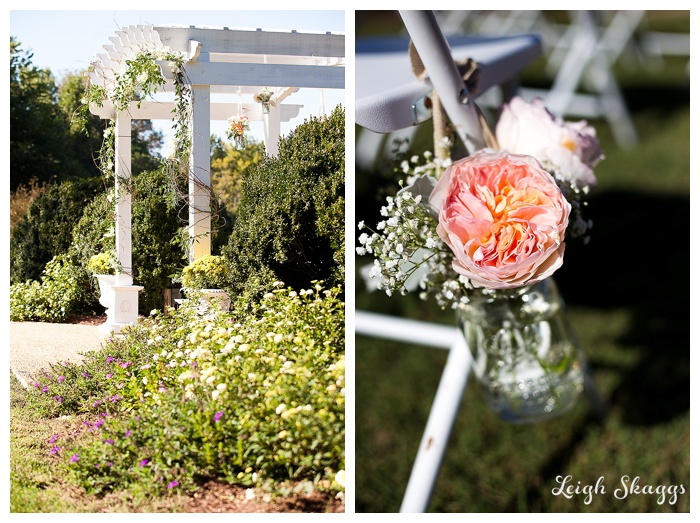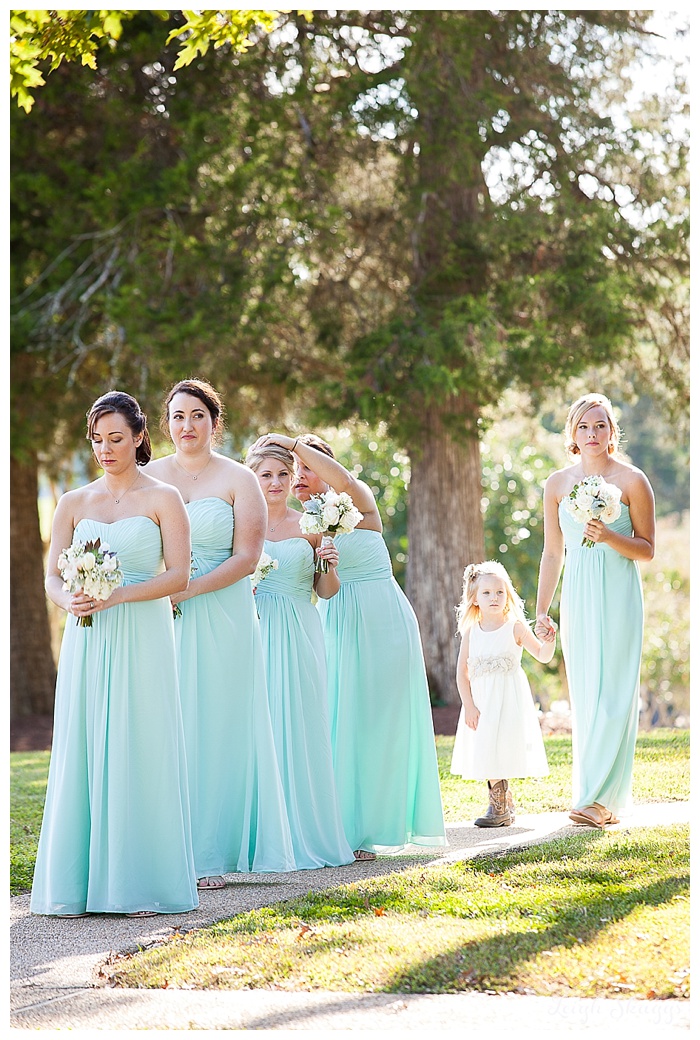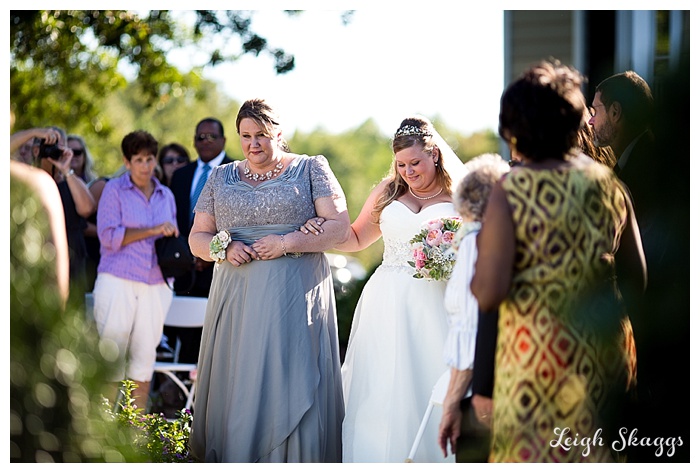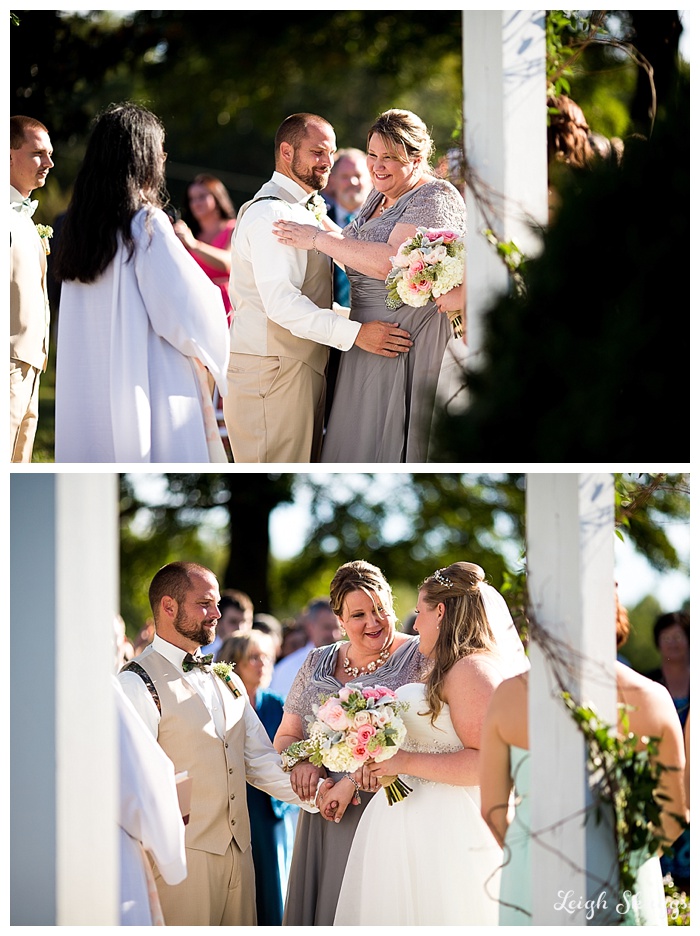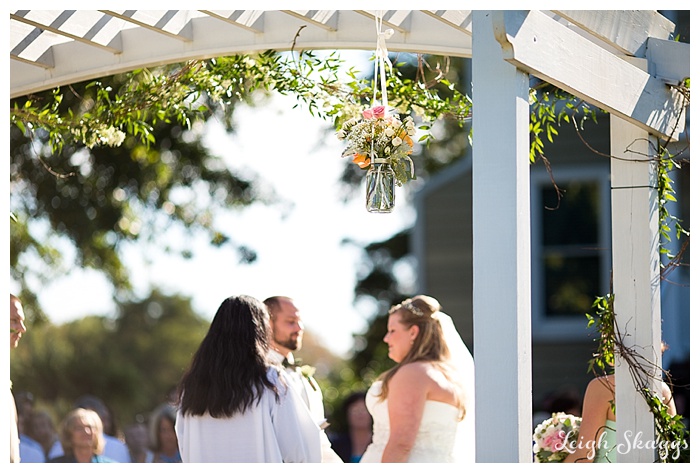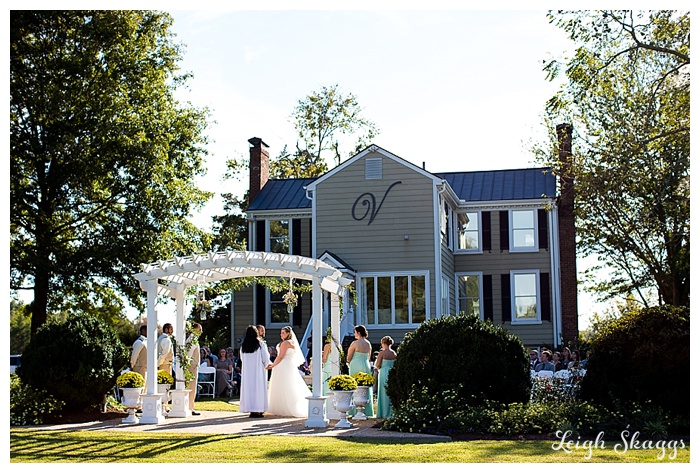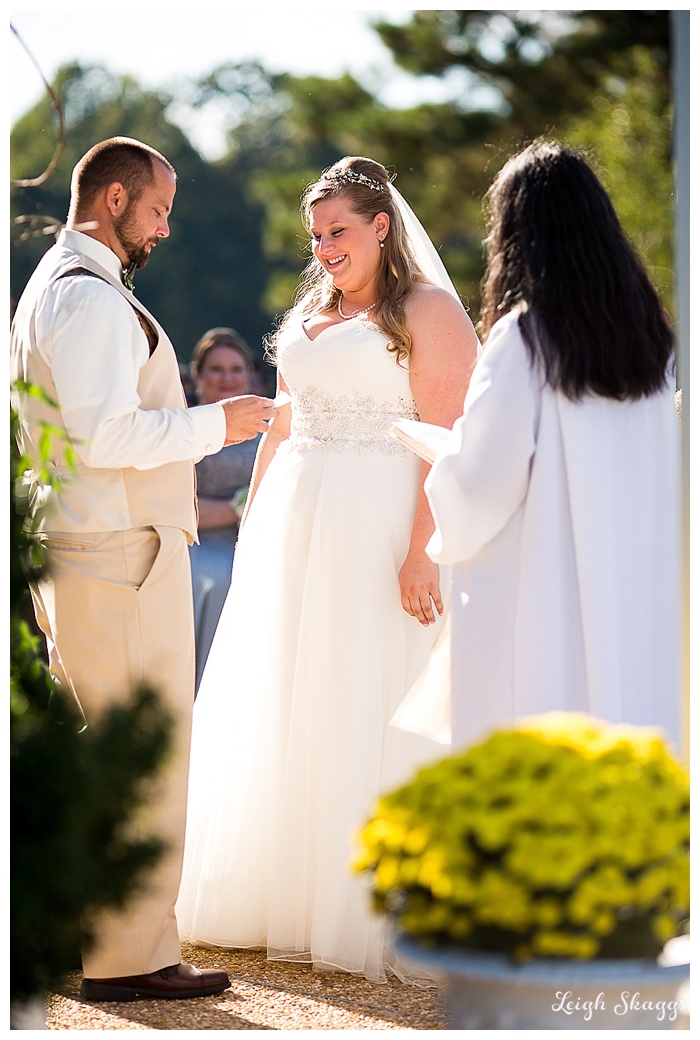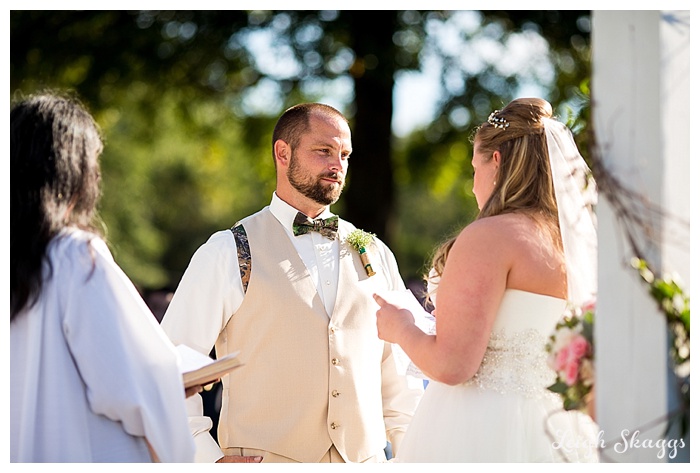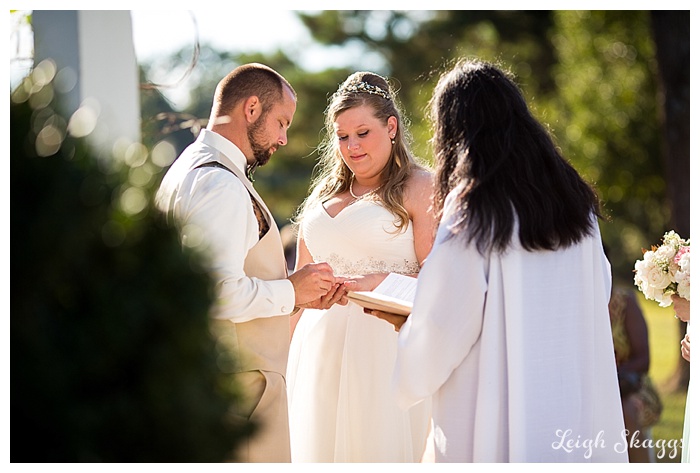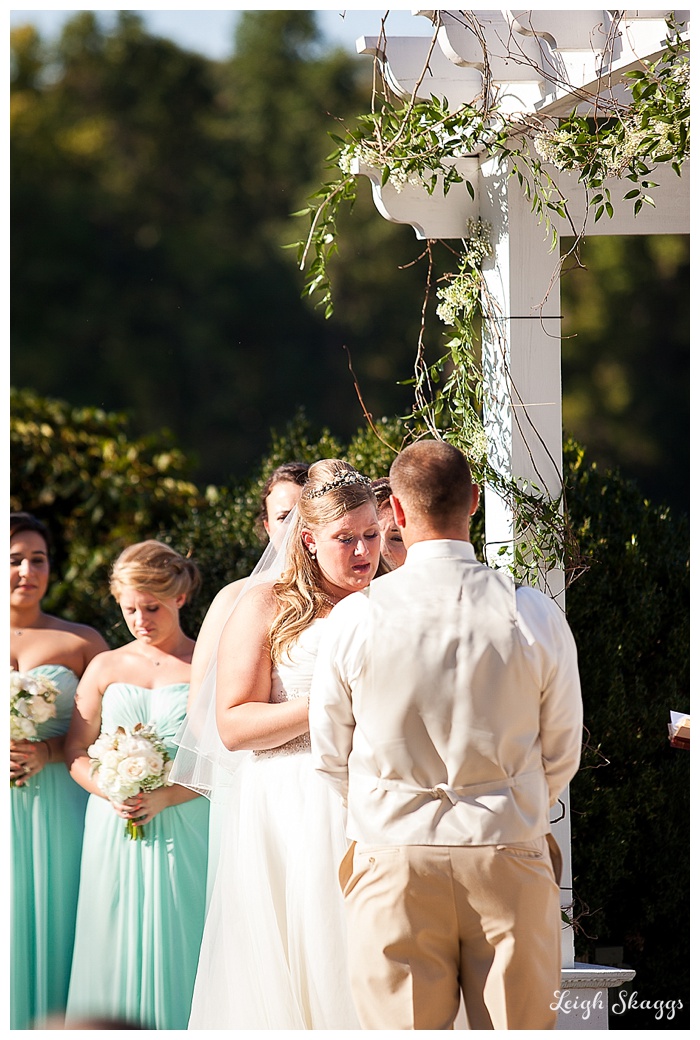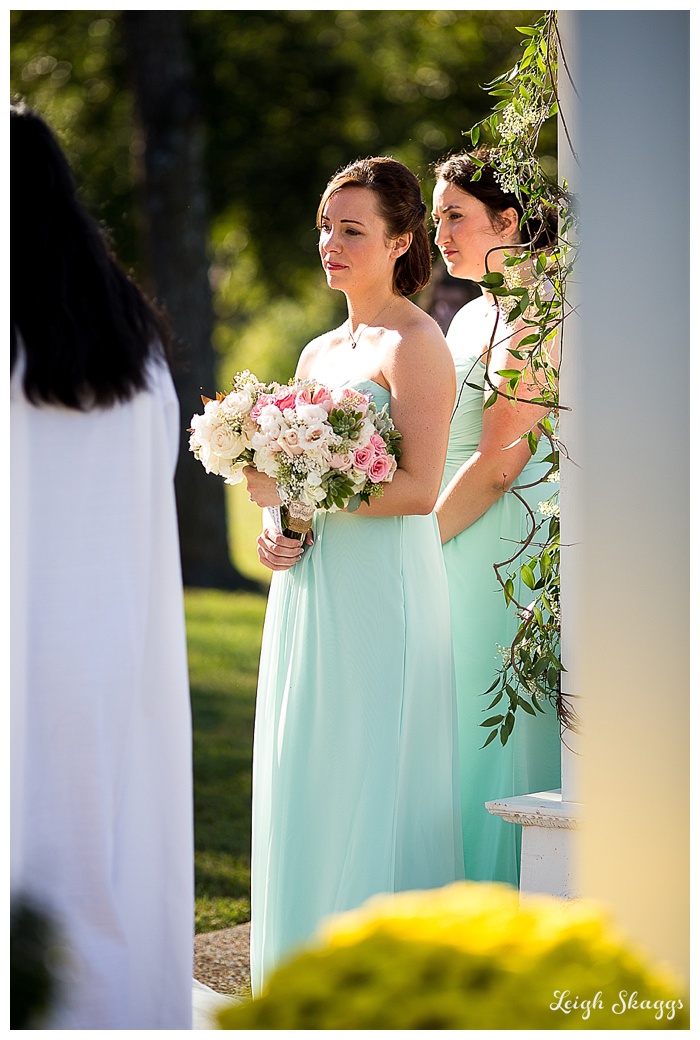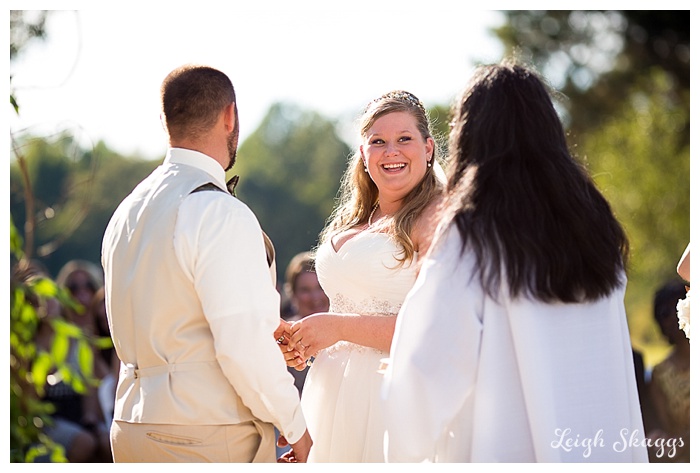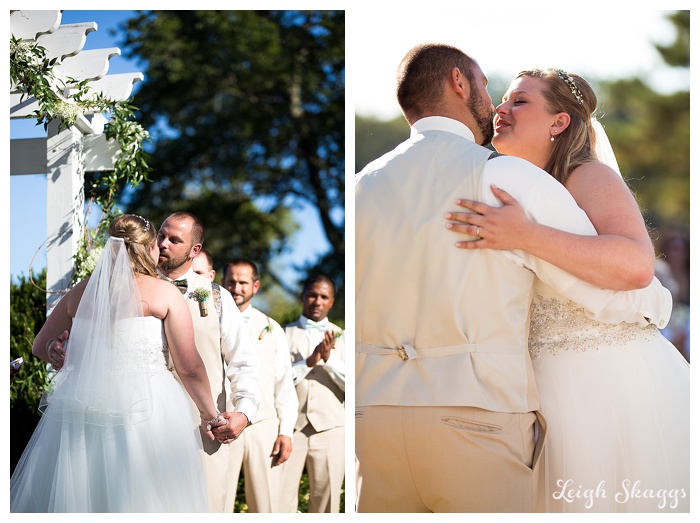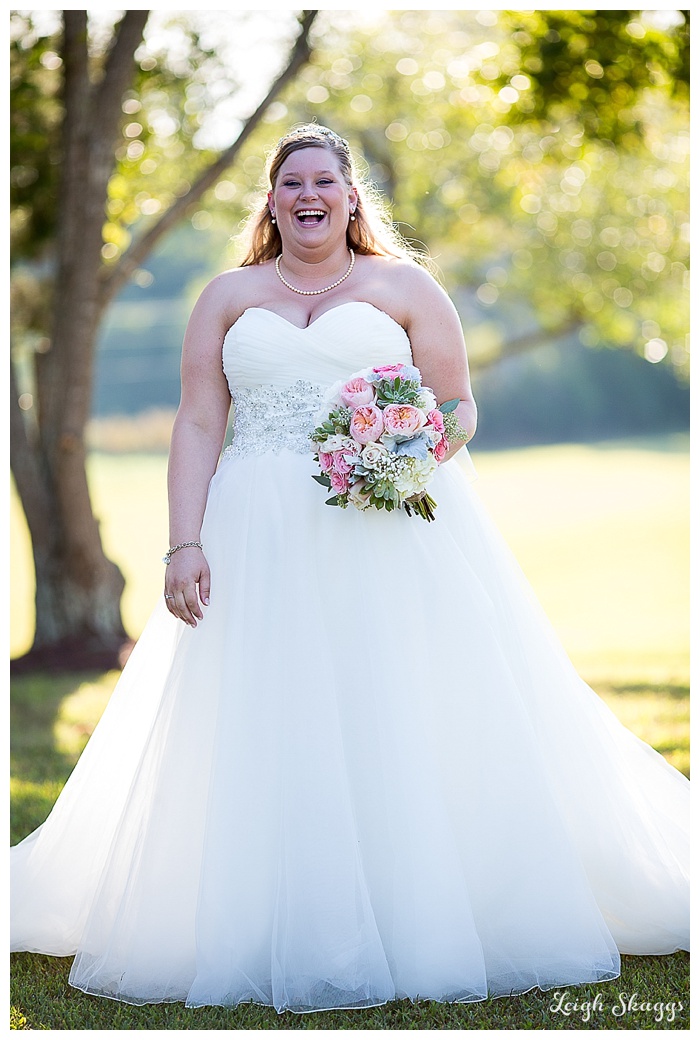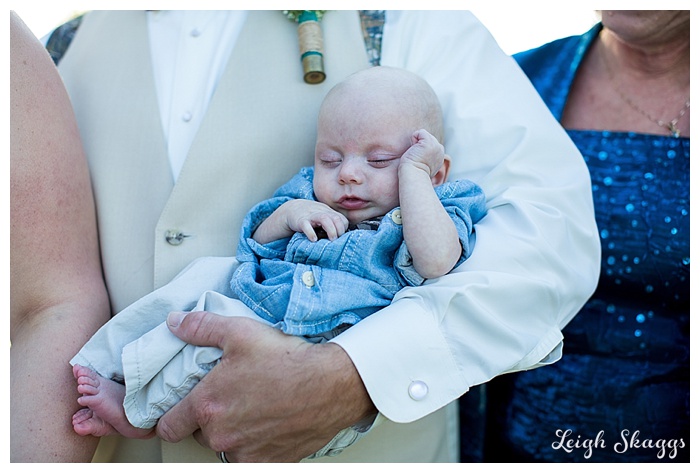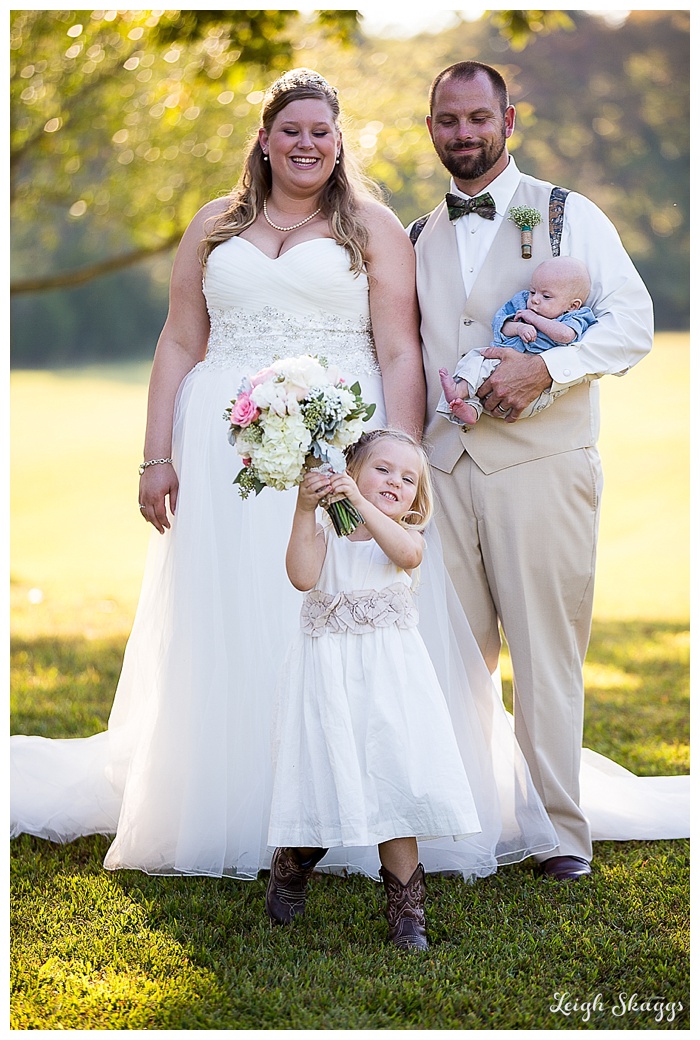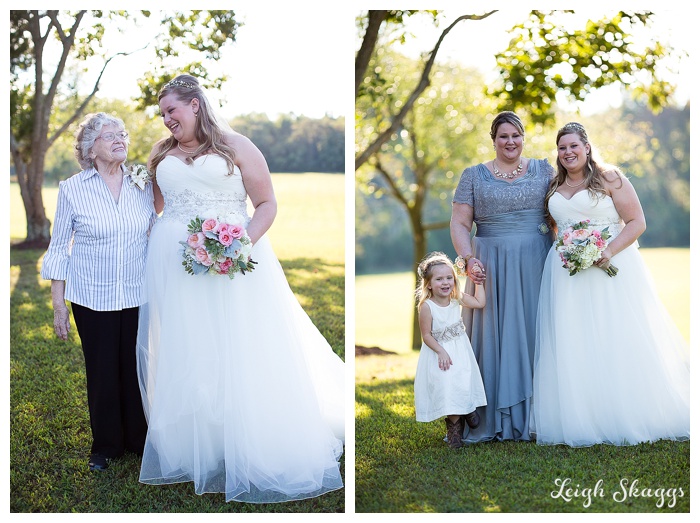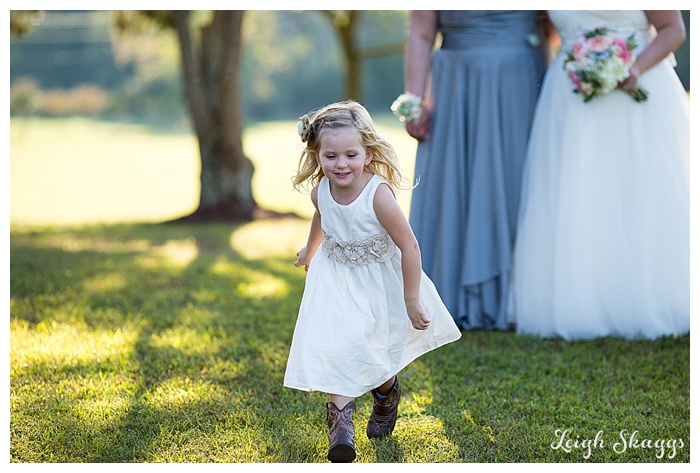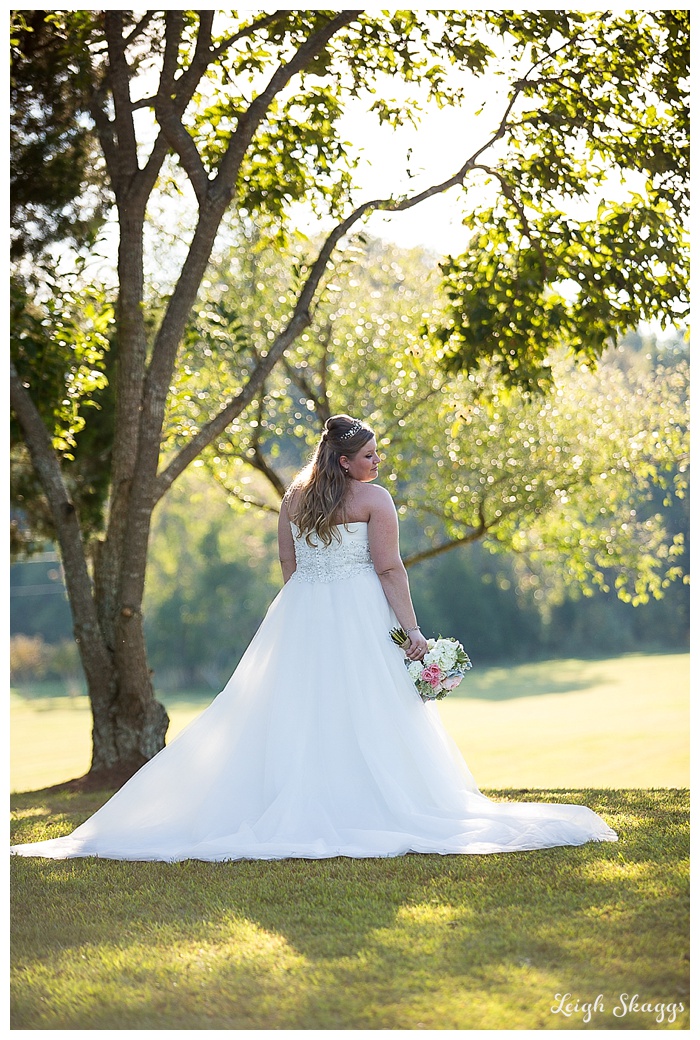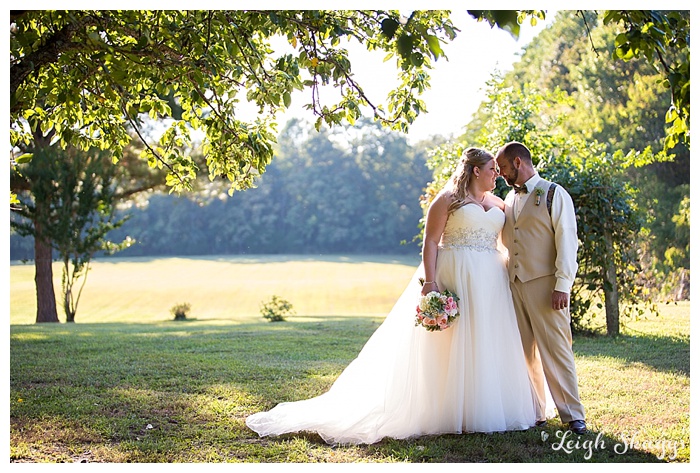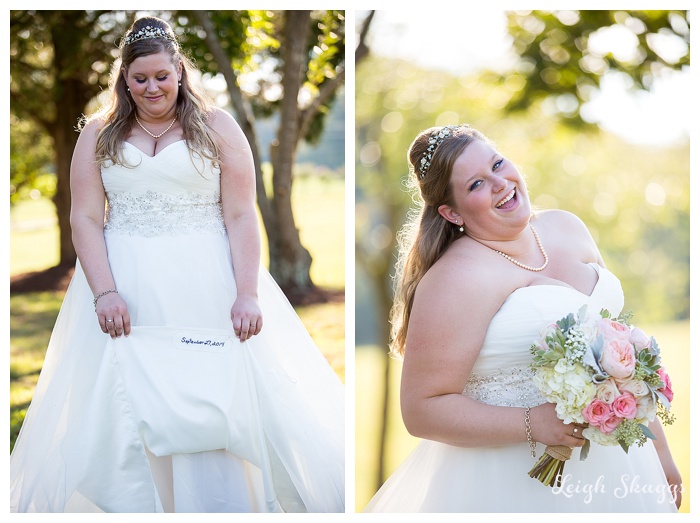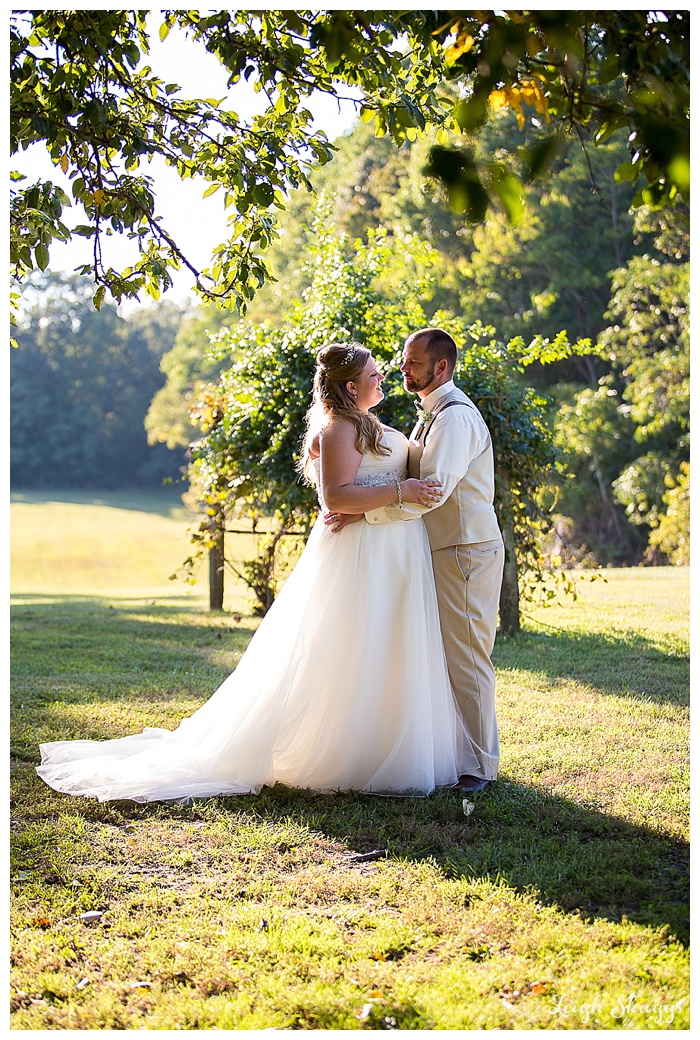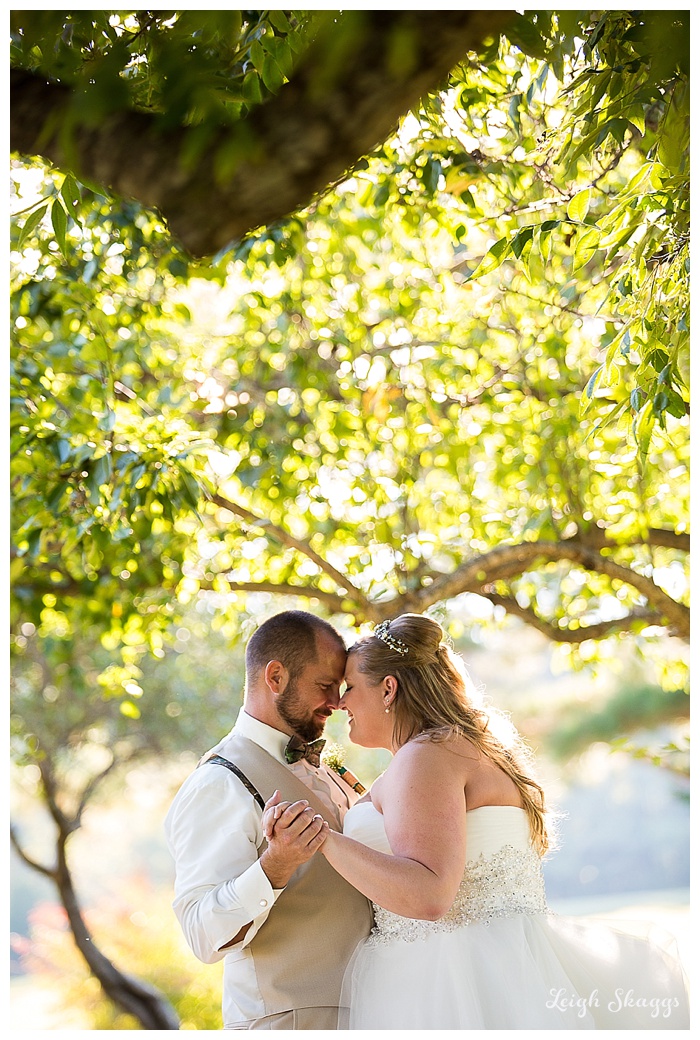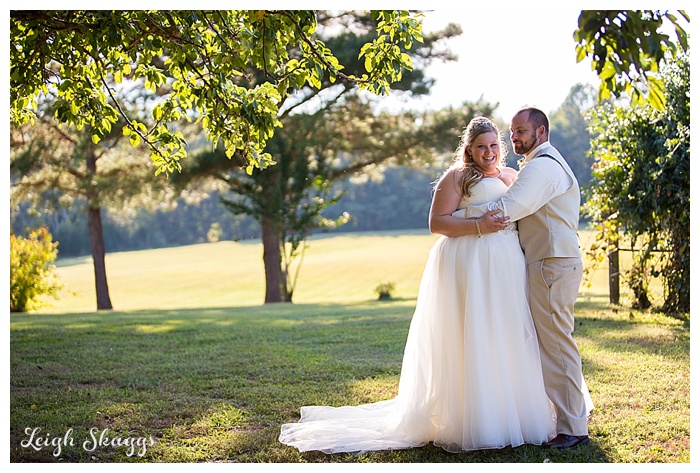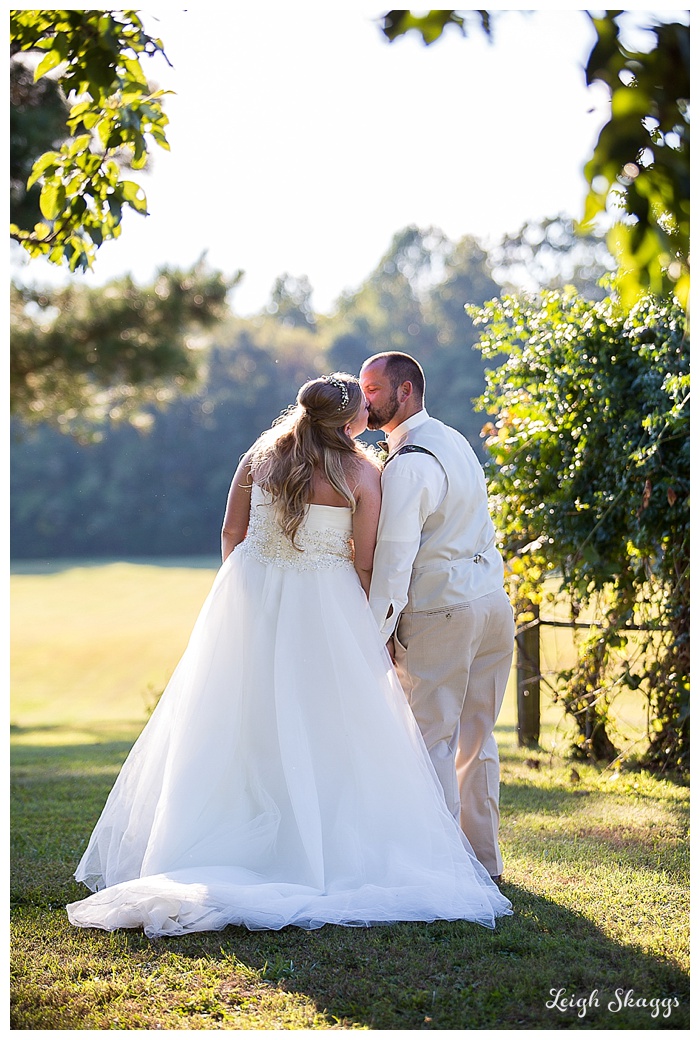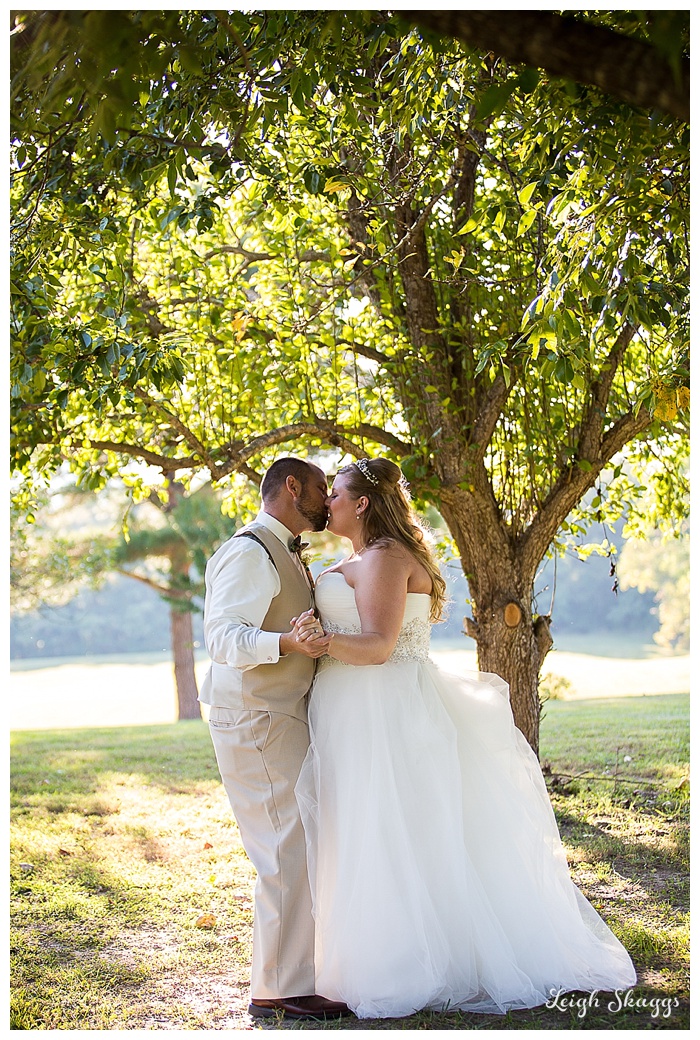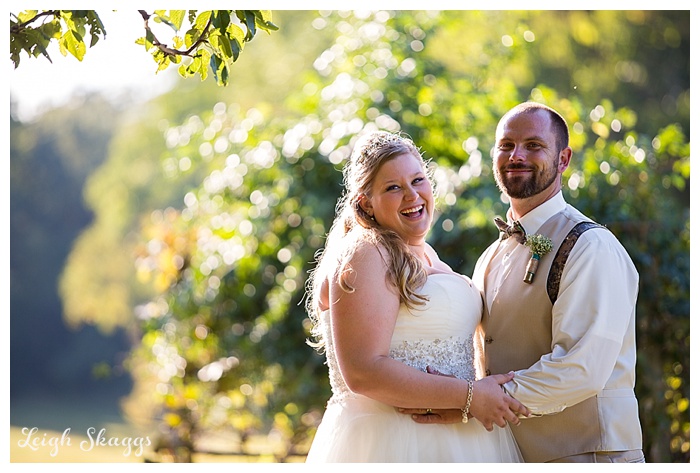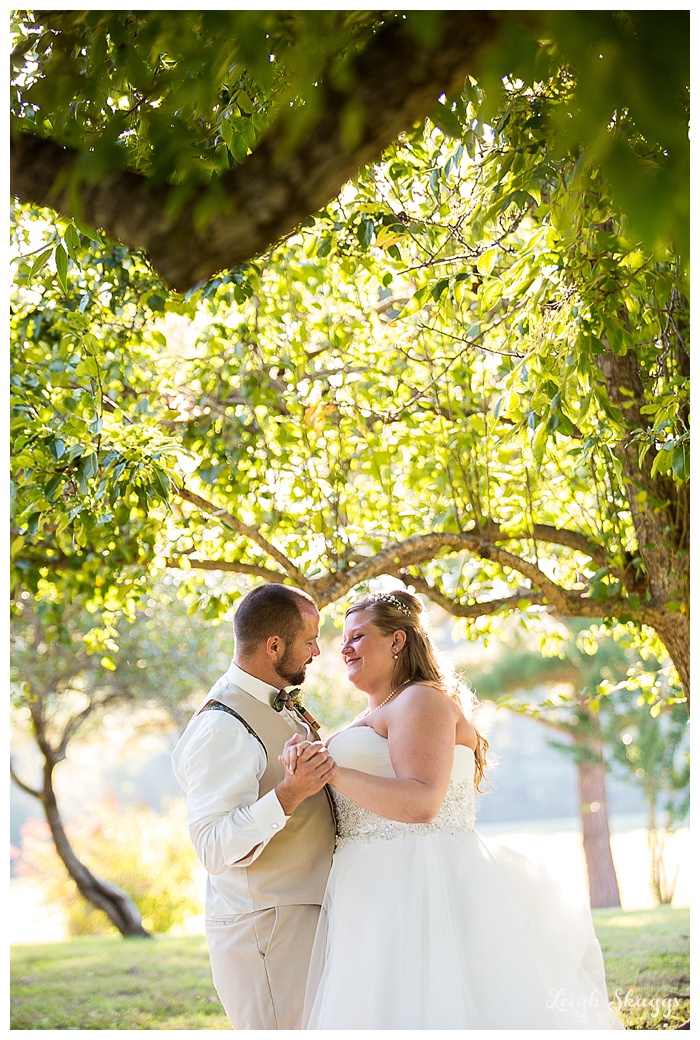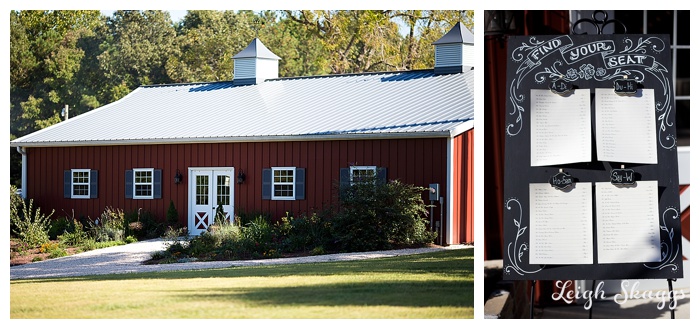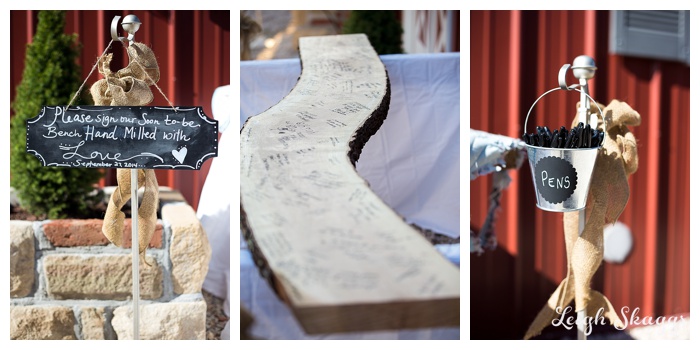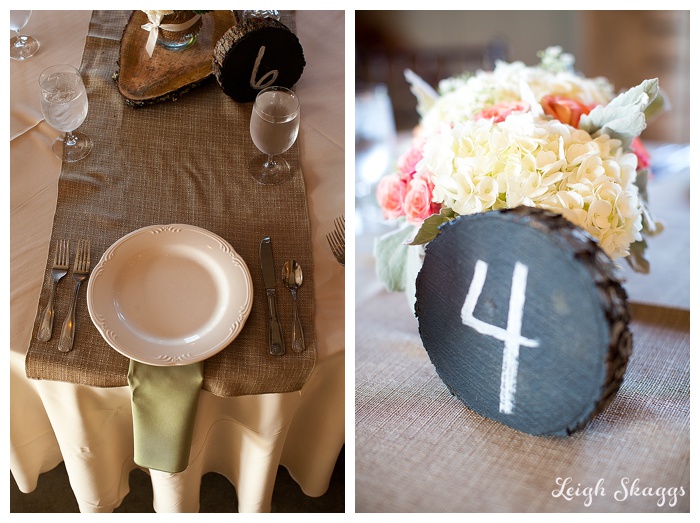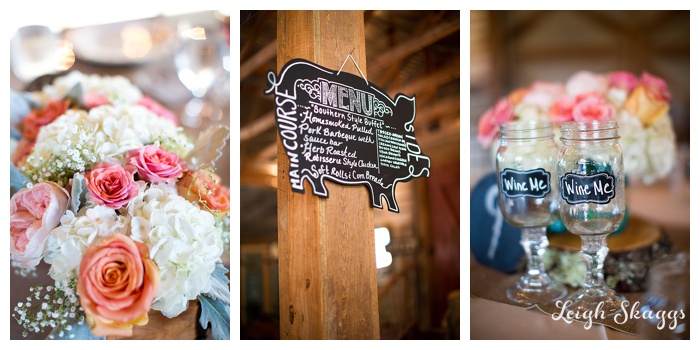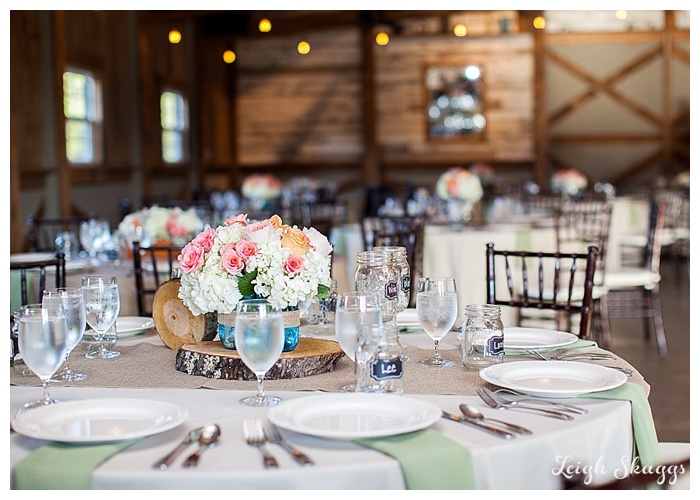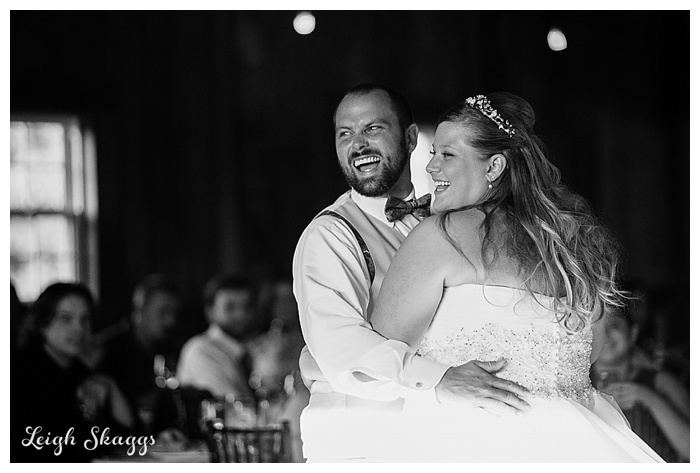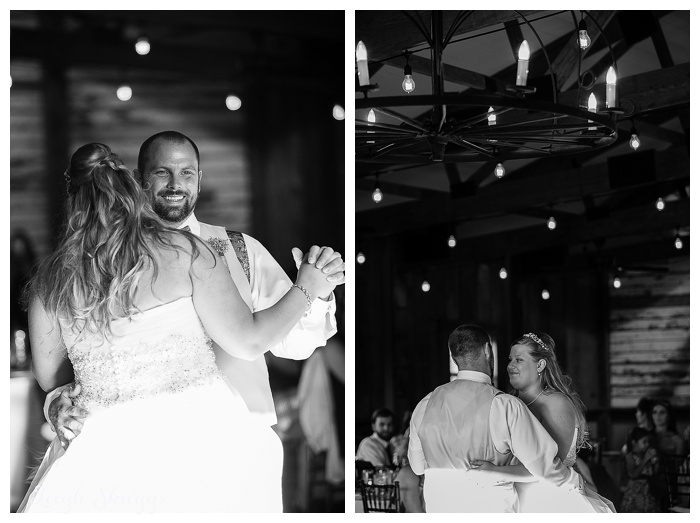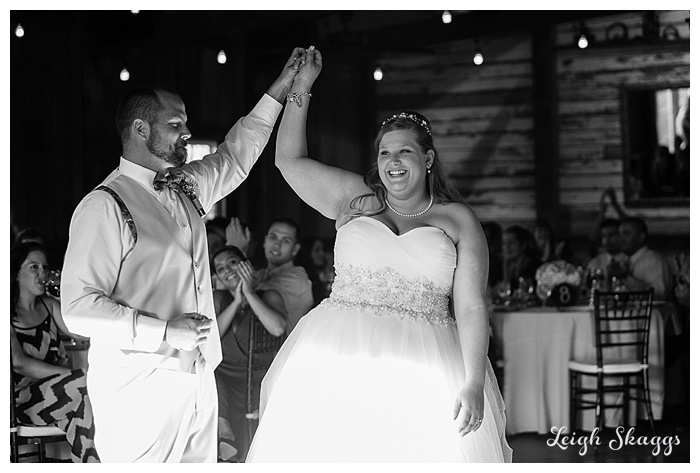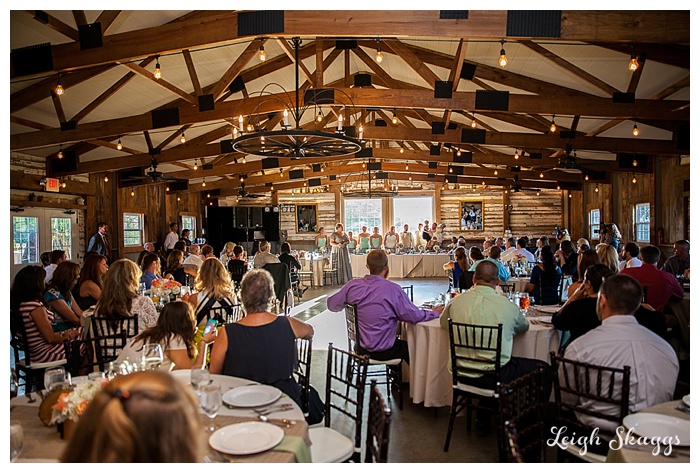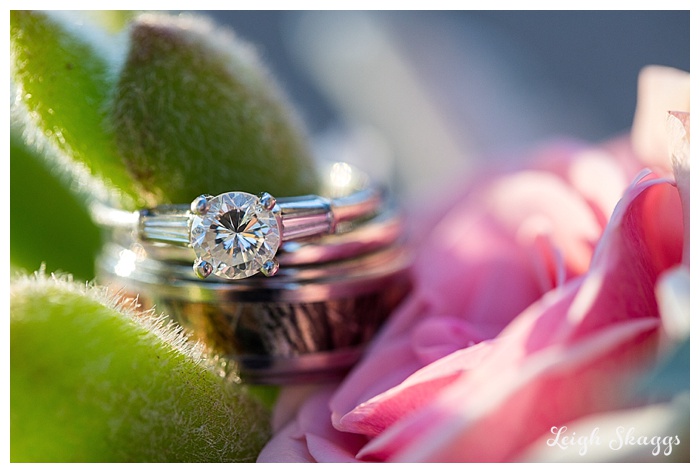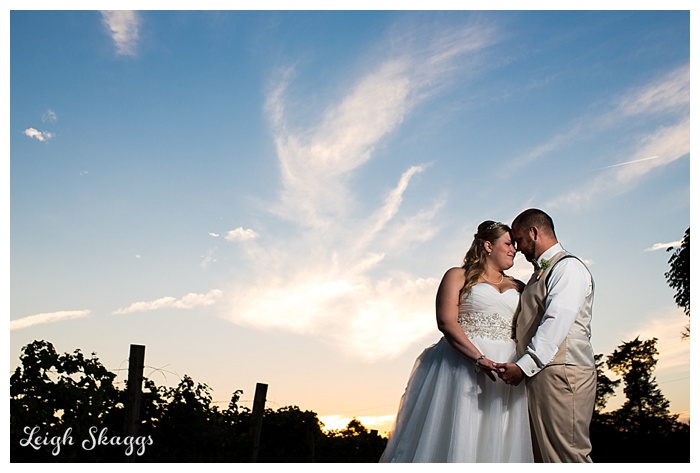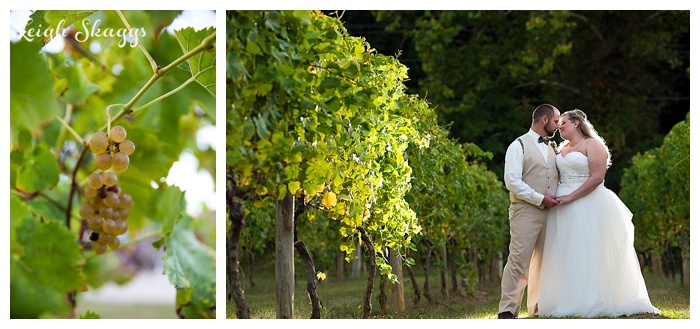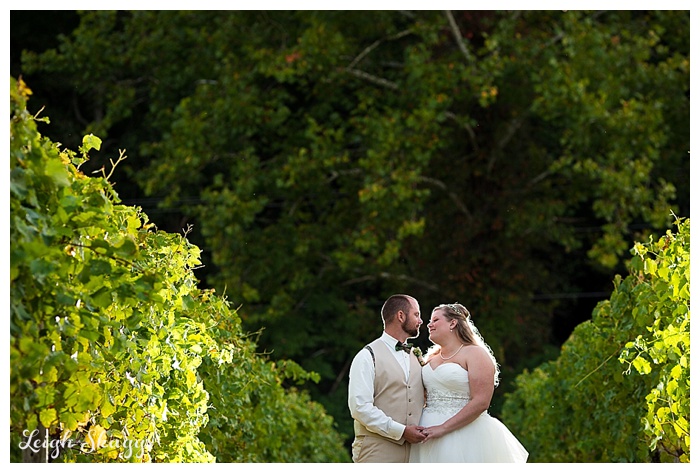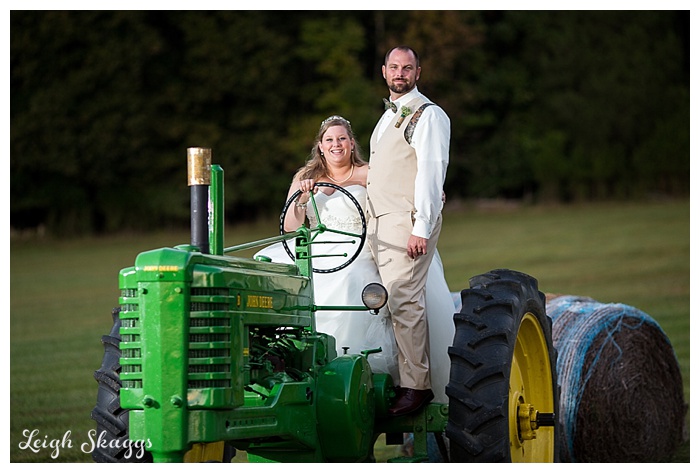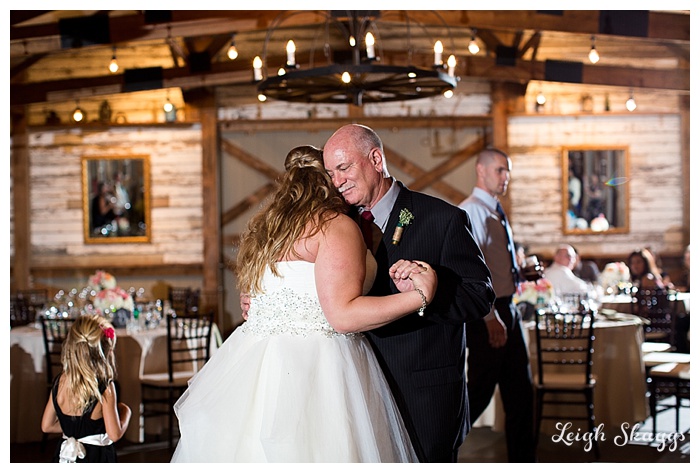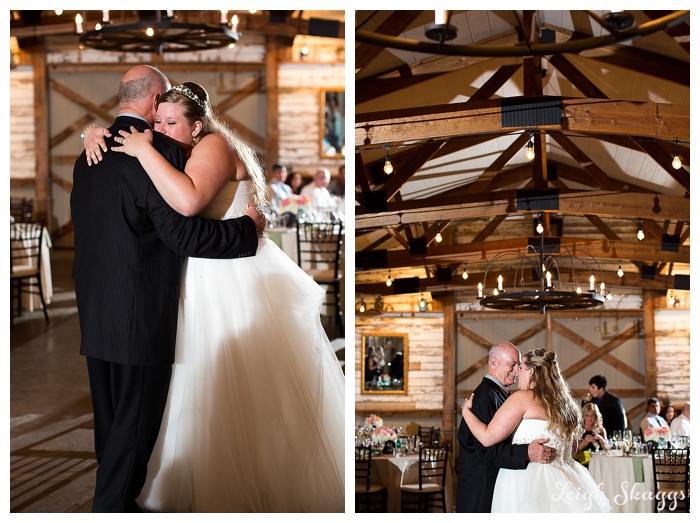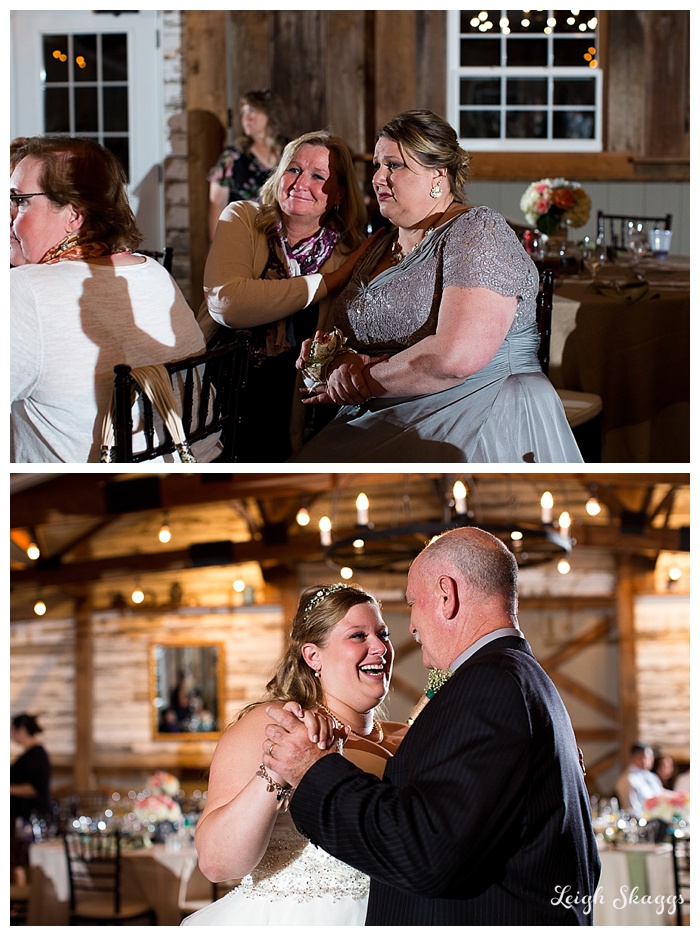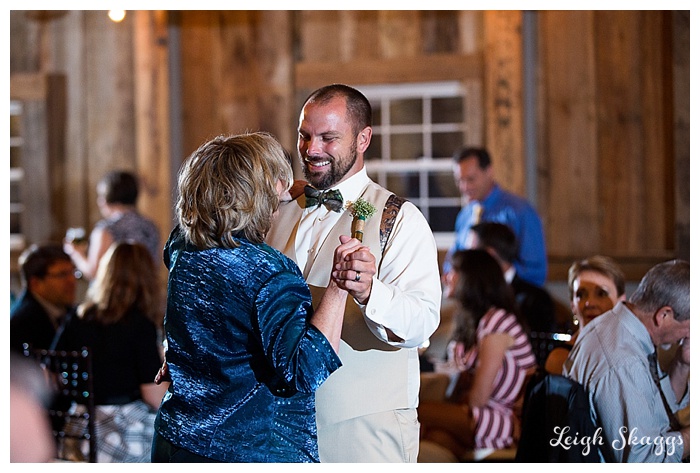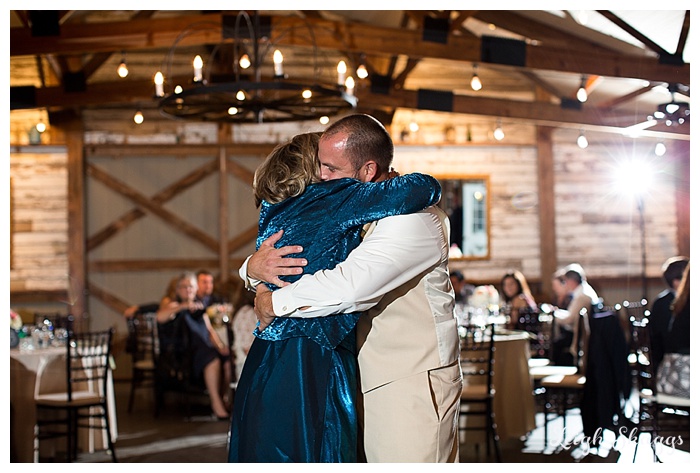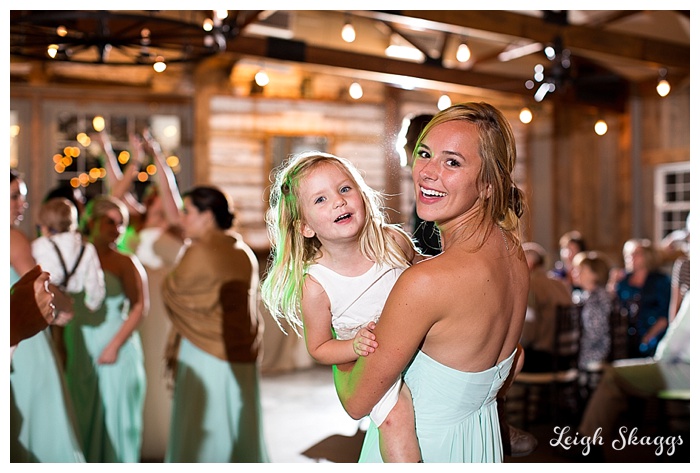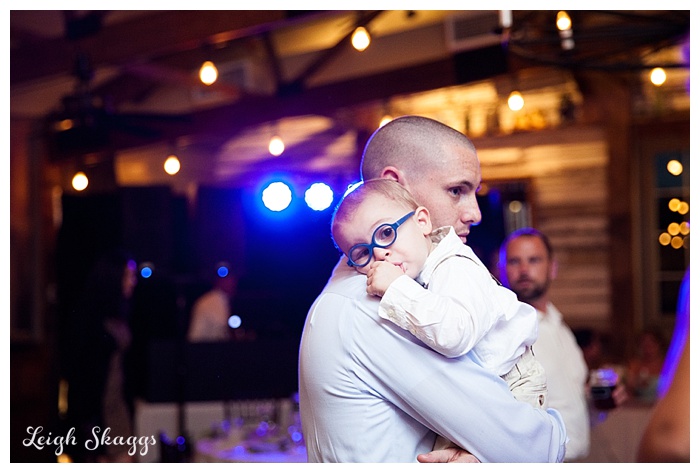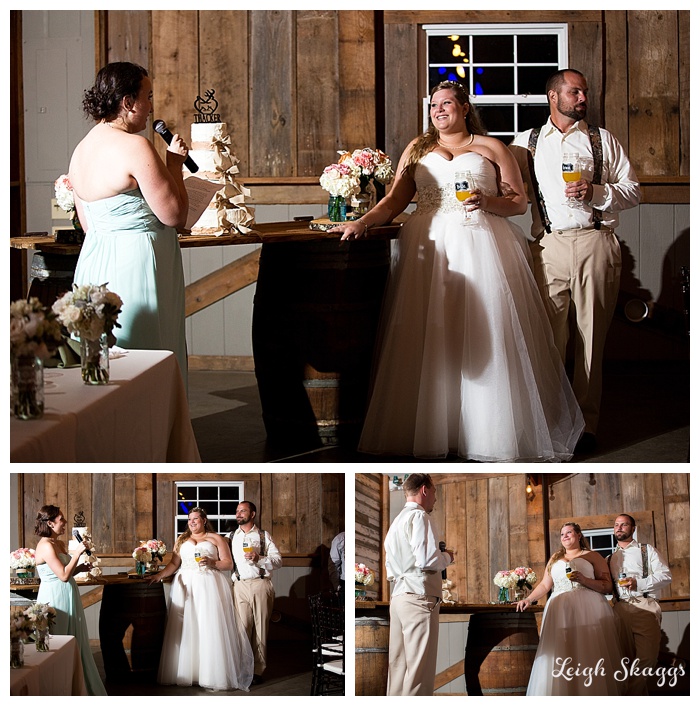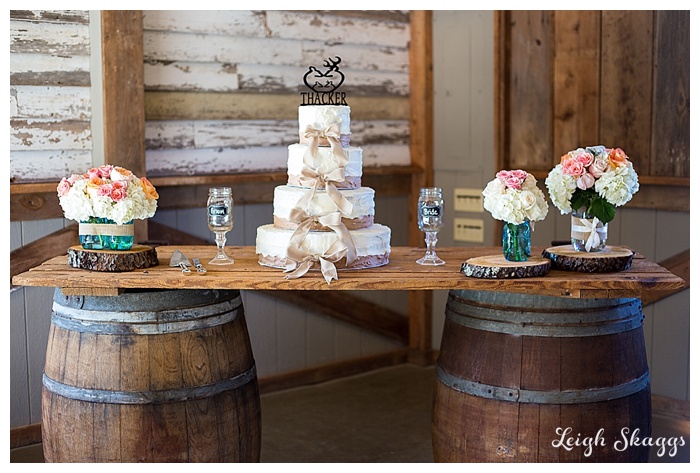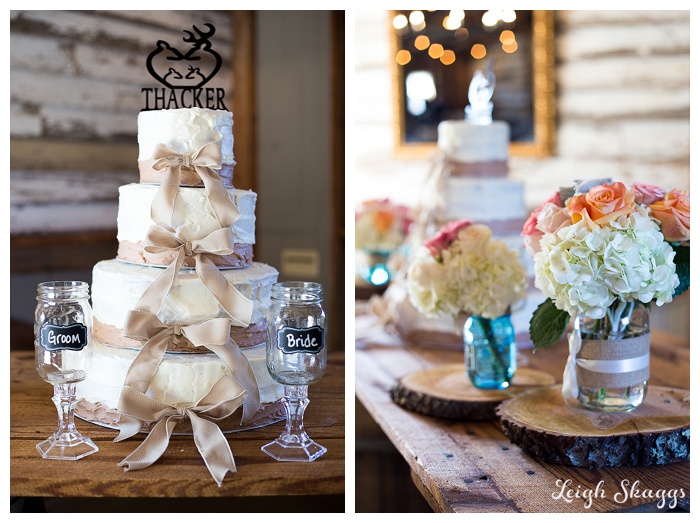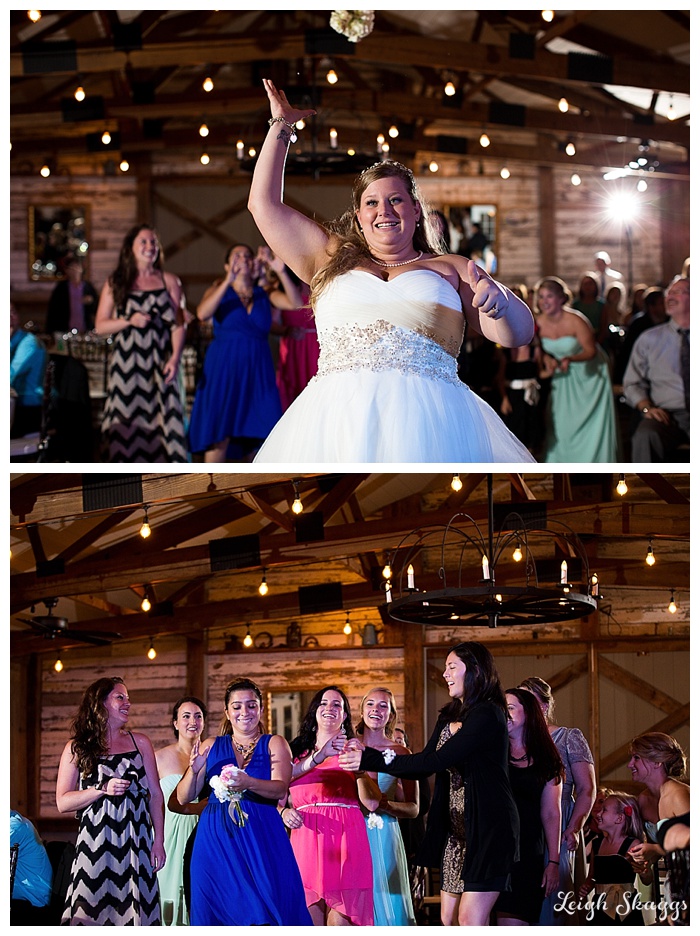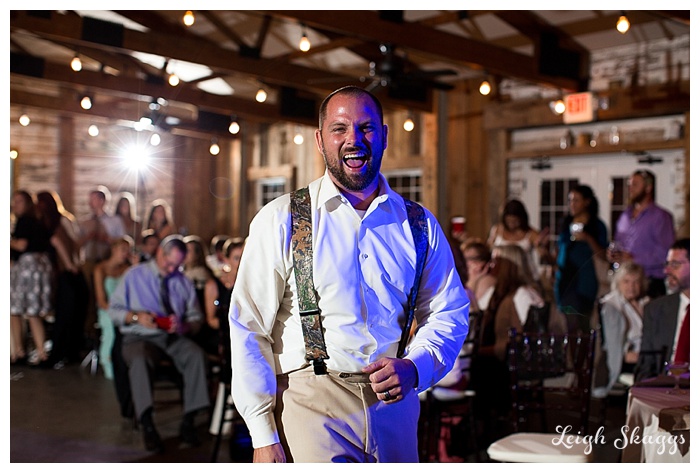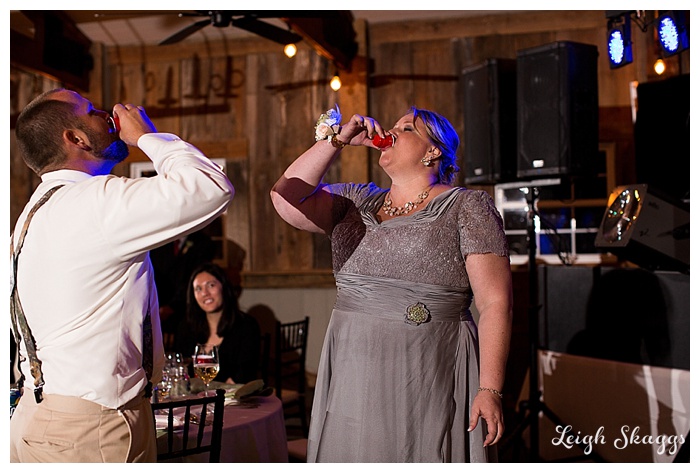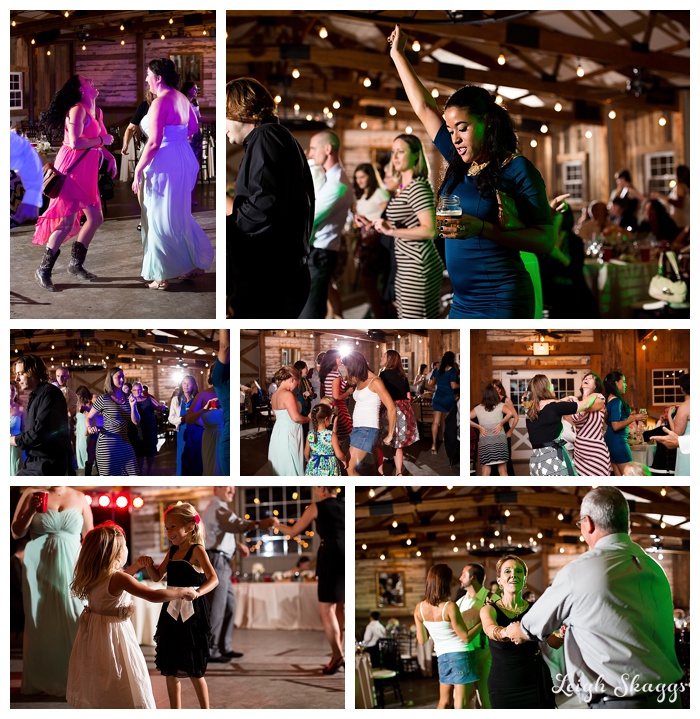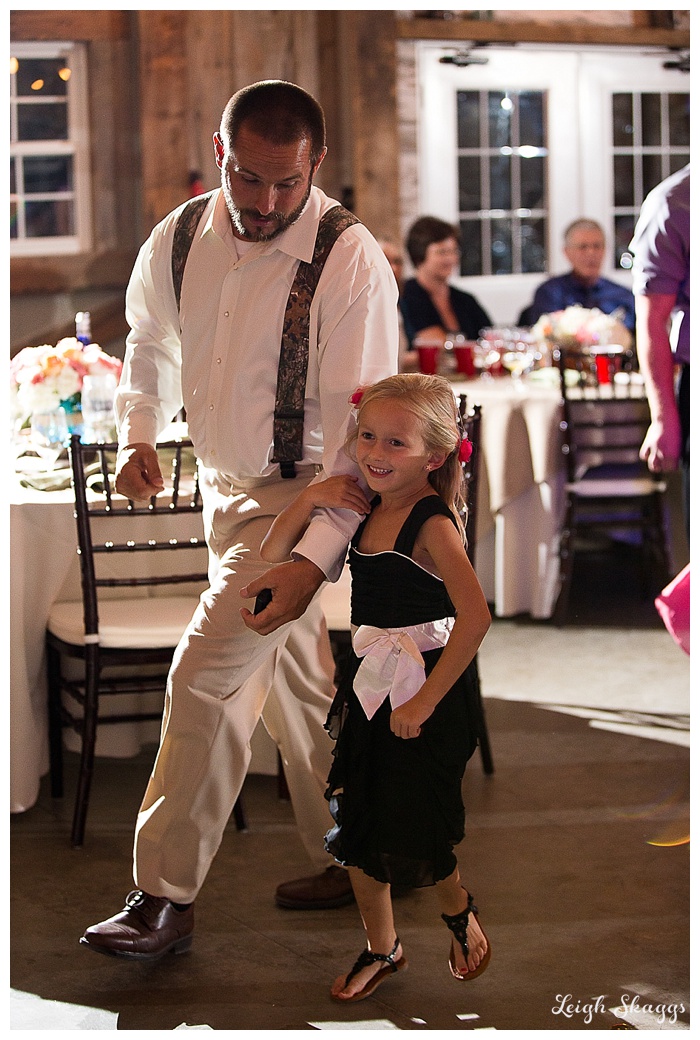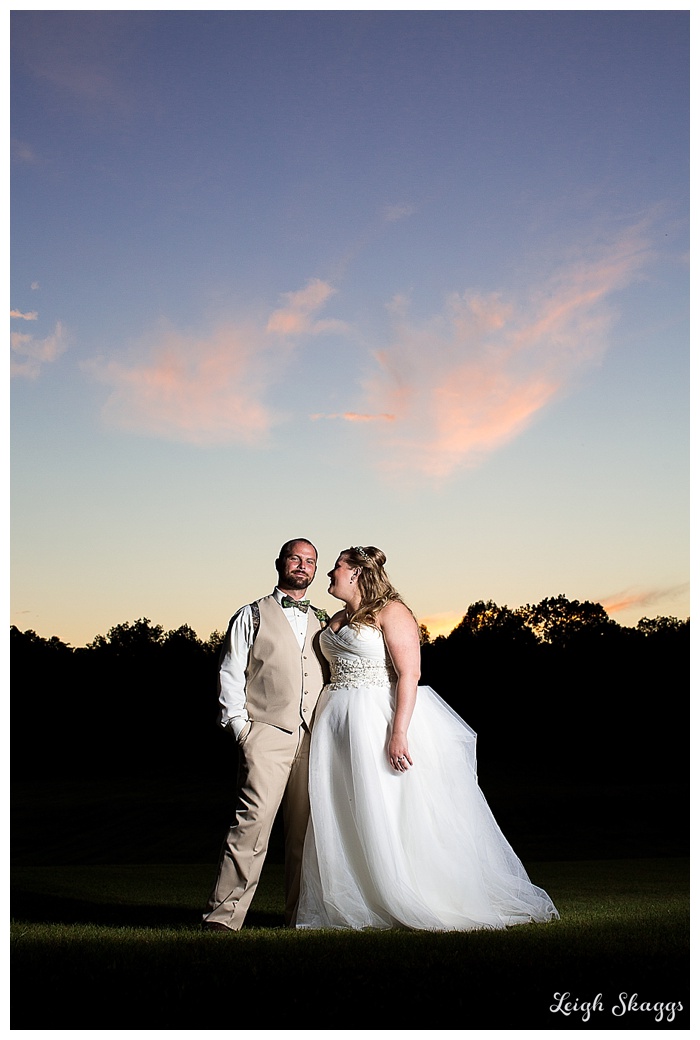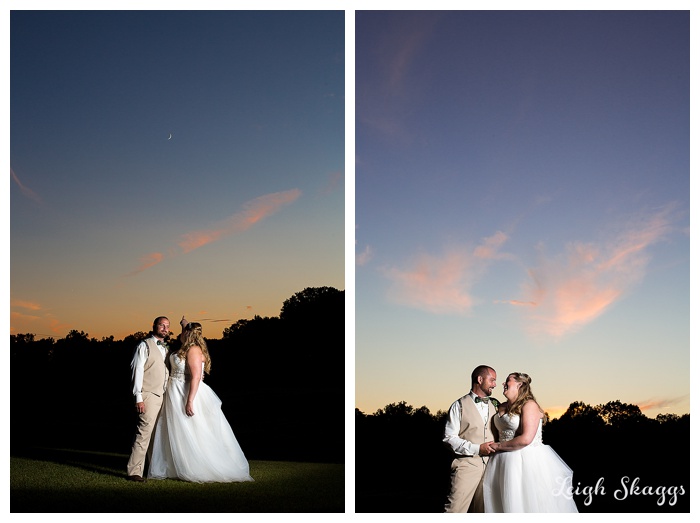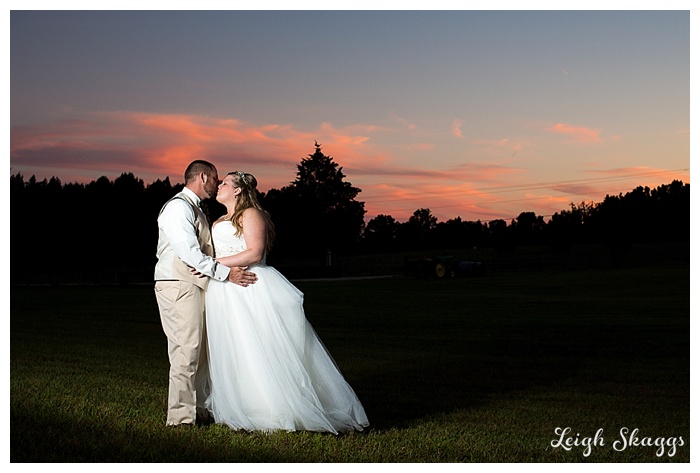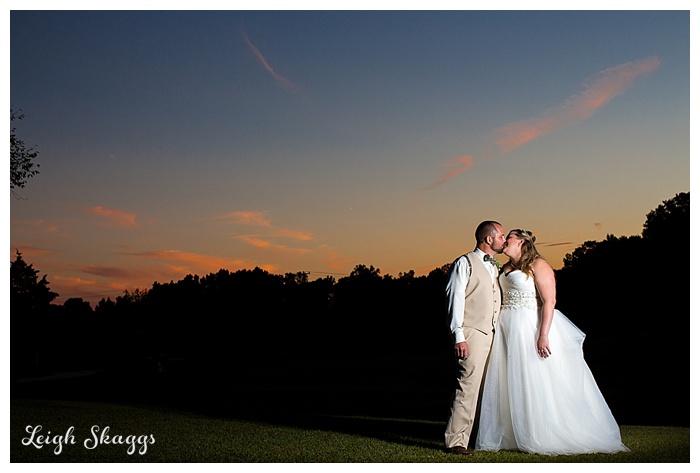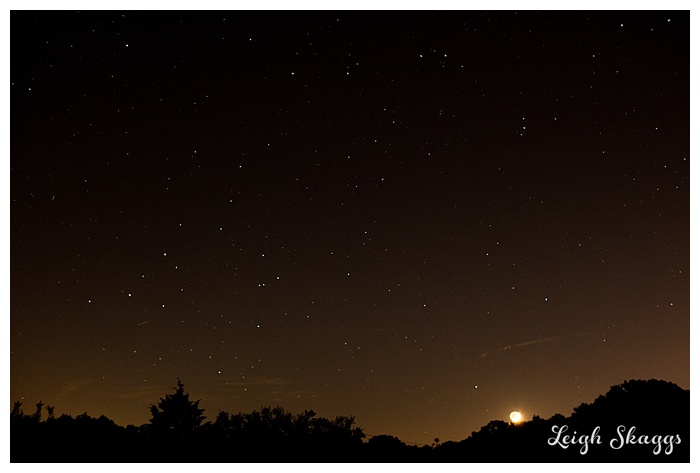 Thanks to the Vendors who did a great job making Niki & Bryan's wedding so special.
Venue:  The Vintager Inn
Make-up Artist: Jonye Jeanine from Brideface Richmond 
Florist:  Jennifer Litterst Events in Bloom
Cake Designer:  The Bride's Aunt!  Laura Dial
Dress Designer: Lillian West Style from Blush Bridal
Bride's Shoes:  Tiny Tulip
Grooms Attire:  Men's Wearhouse
Suspenders:  Bass Pro Shops
BowTie:  HoBo Ties
DJ & PhotoBooth:  Colonial DJ's Chris Hansin
Hand Etched Mason Jars:  The Bride!
Also a special shout out the Jay and Megan who were amazing, as ALWAYS!!  Thanks for everything you two do!!  XOXO!!