What a PERFECT day for a wedding!!  Honestly, it was like the first fall-like day, the light was beautiful, the temperature was perfect, the Nautical details, venue and vendors were awesome and the Bride and Groom were adorable!  It was an amazing day to shoot at the Half Moone Cruise Terminal in Norfolk, but we started out at the Waterside Marriott, where Kristen brought her Mother and Grandmother's wedding dresses along with her Grandmother's garter and pearls and a special bracelet worn by her Grandfather.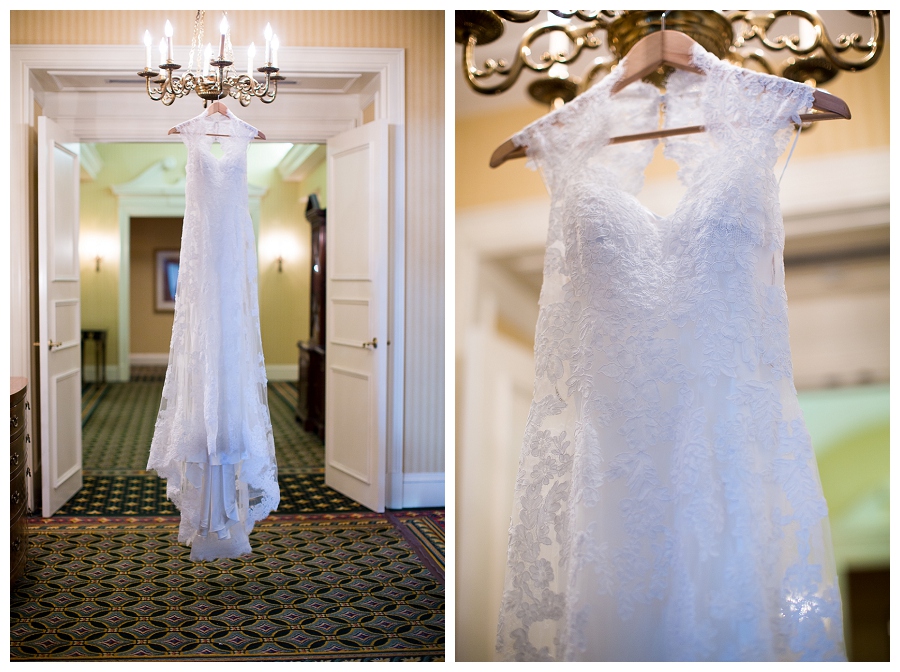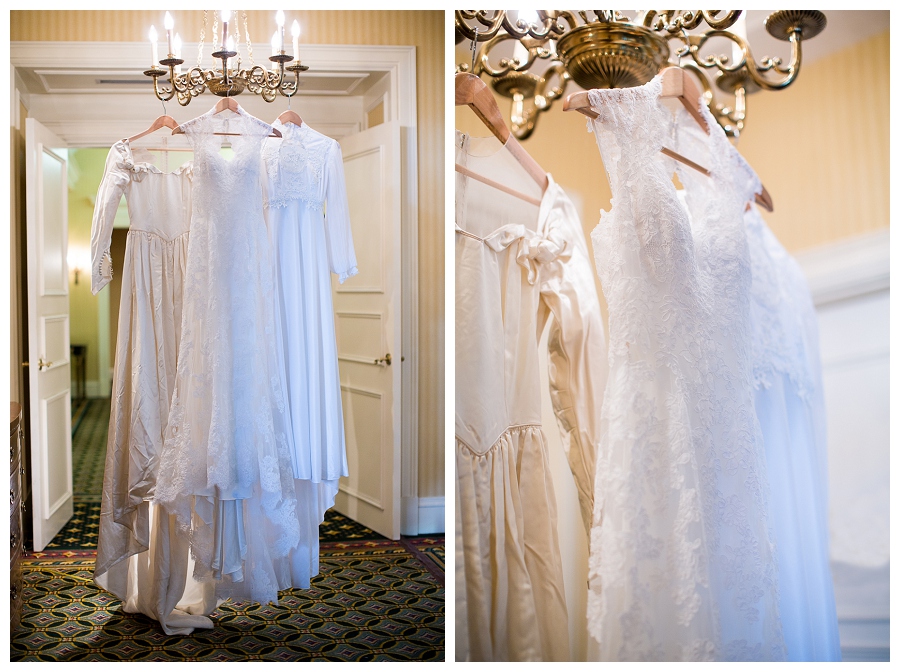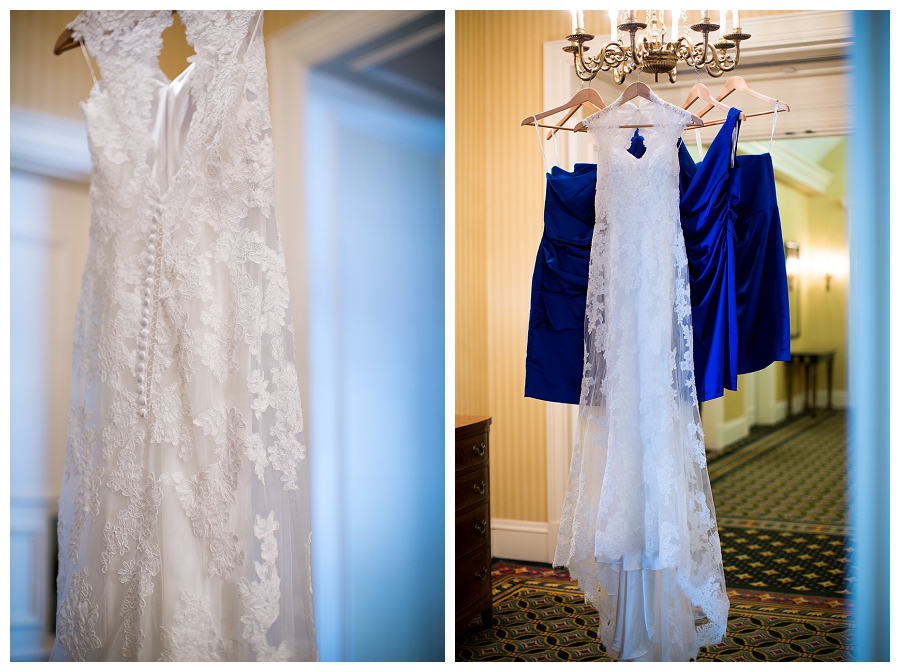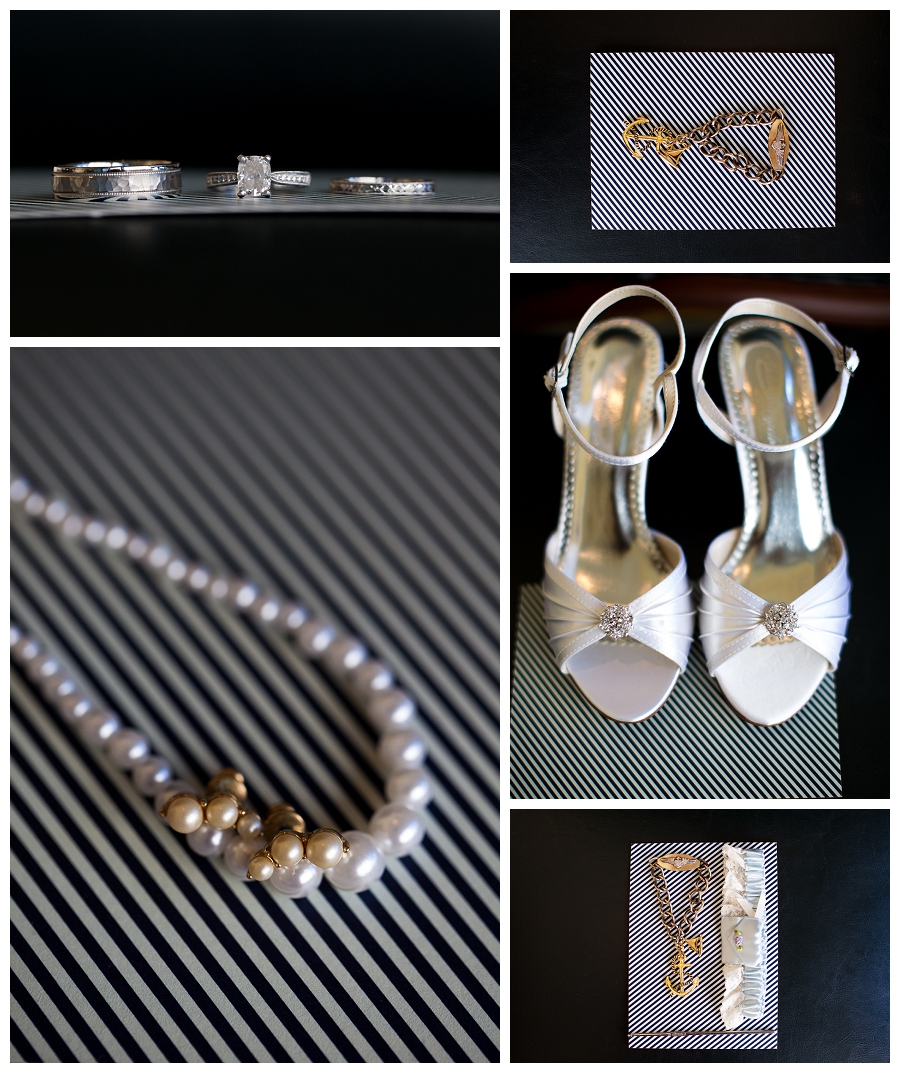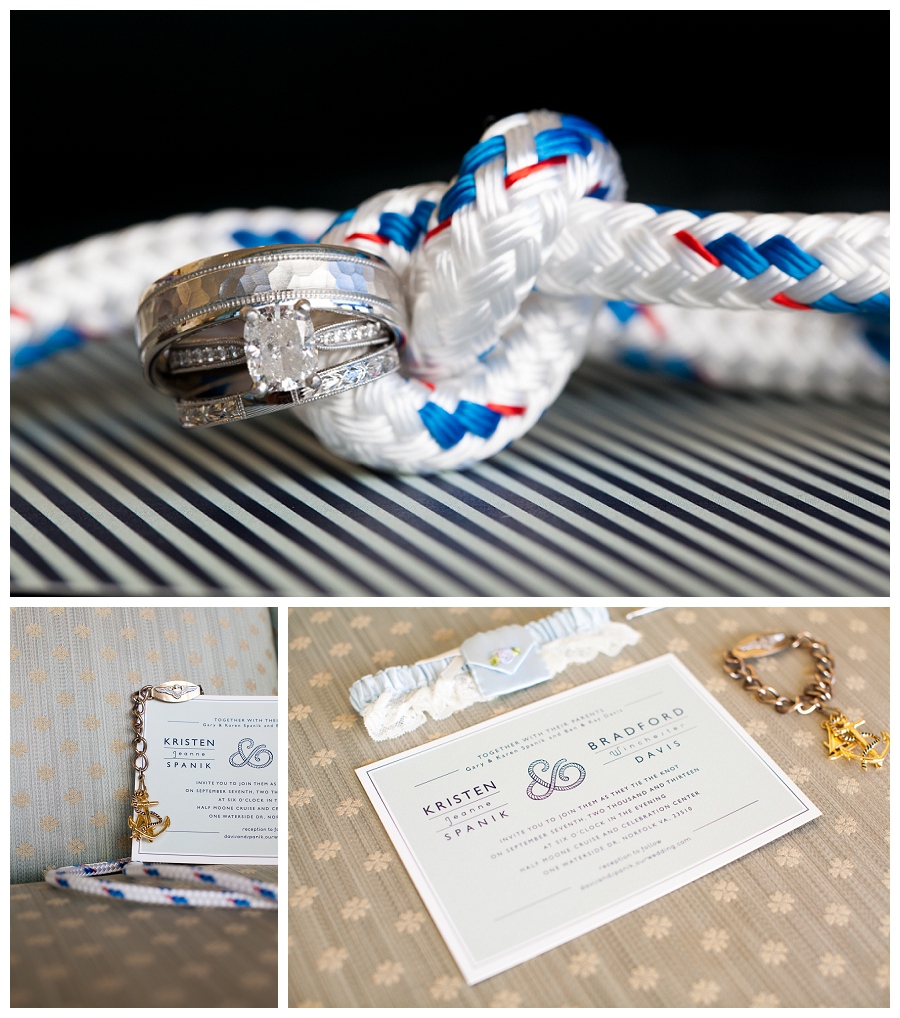 Norfolk Florist did a great job on the vibrant flowers and kept the nautical theme!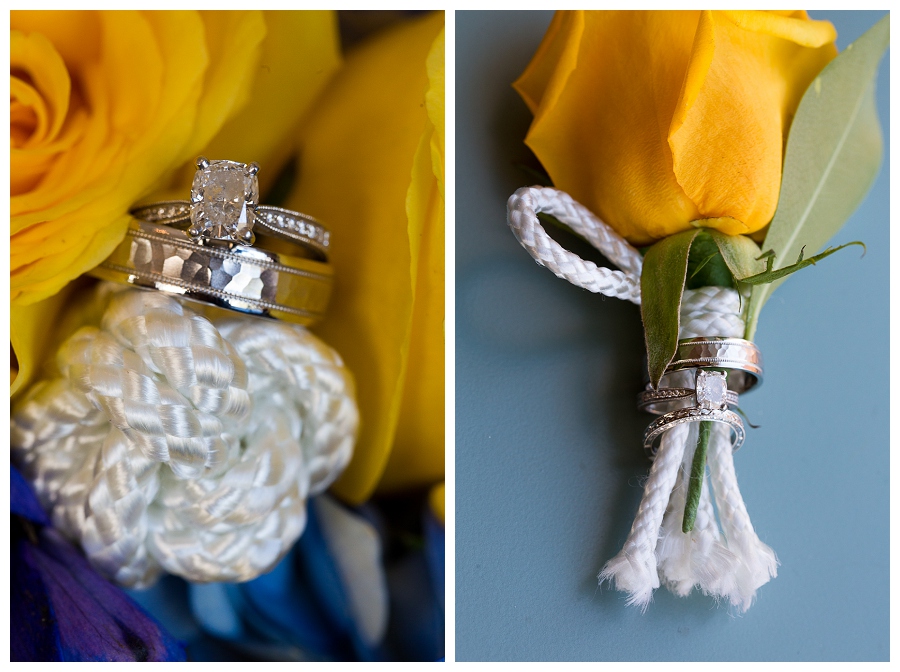 Kristen and her amazing Bridesmaids had their hair and make-up done by Beverly Sharkey & Rindi Carpenter and then they all helped Kristen get into her beautiful dress by Maggie Sottero from The Inspired Bride.  She looked so beautiful!  🙂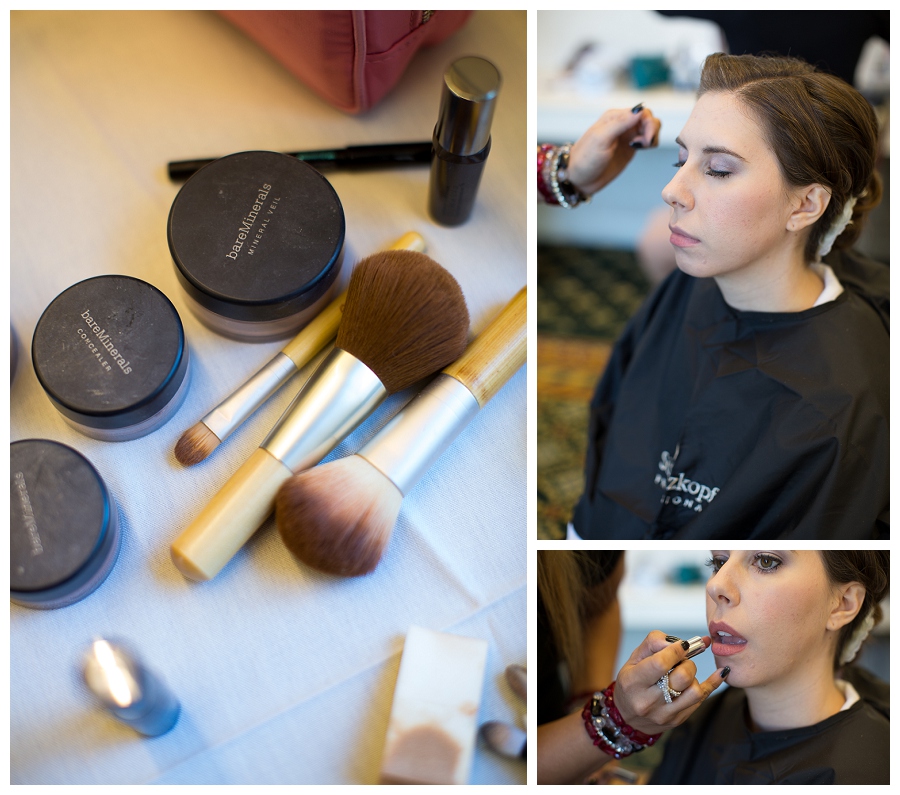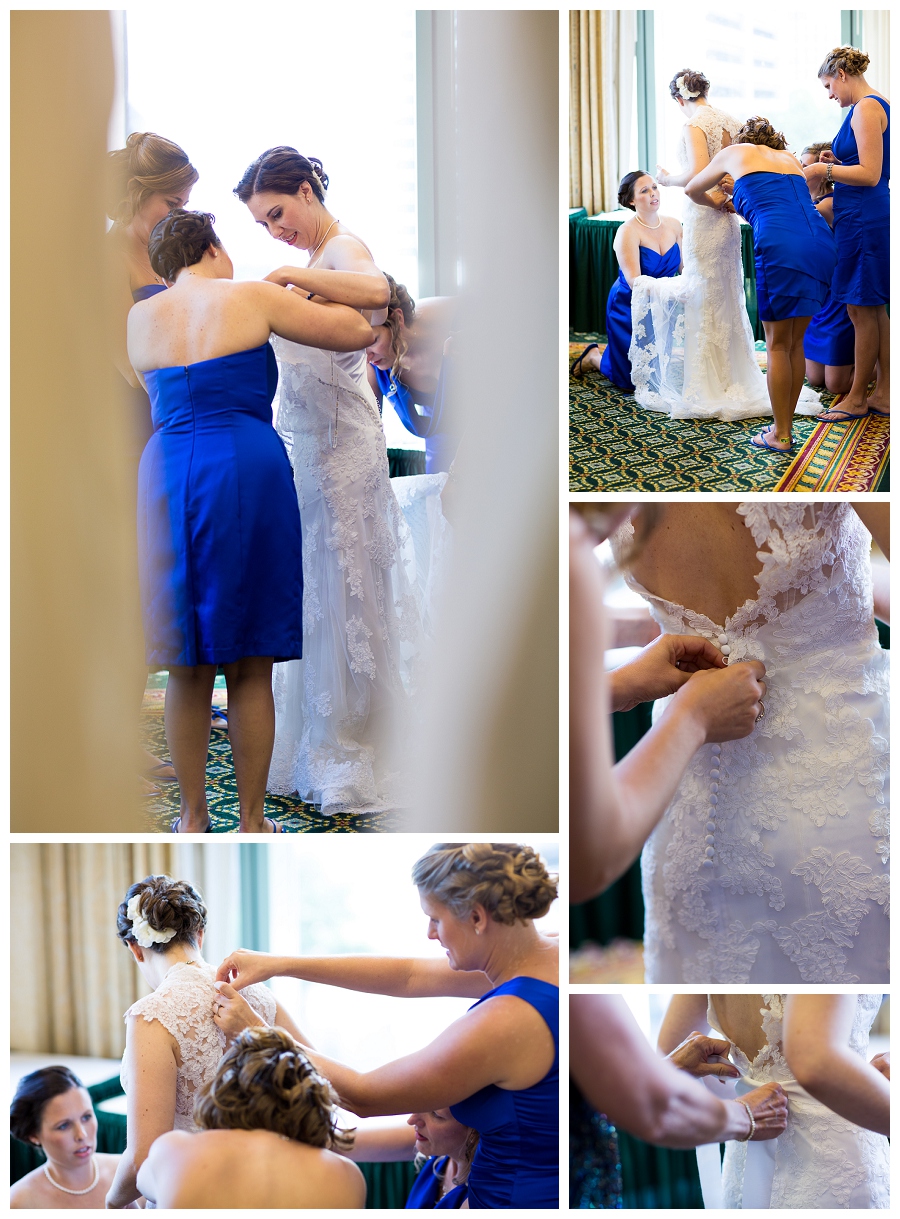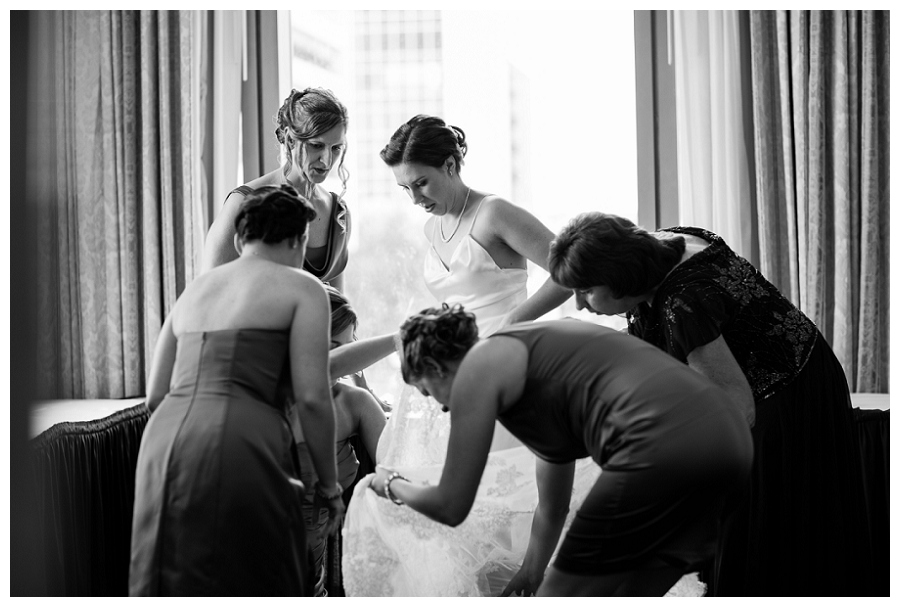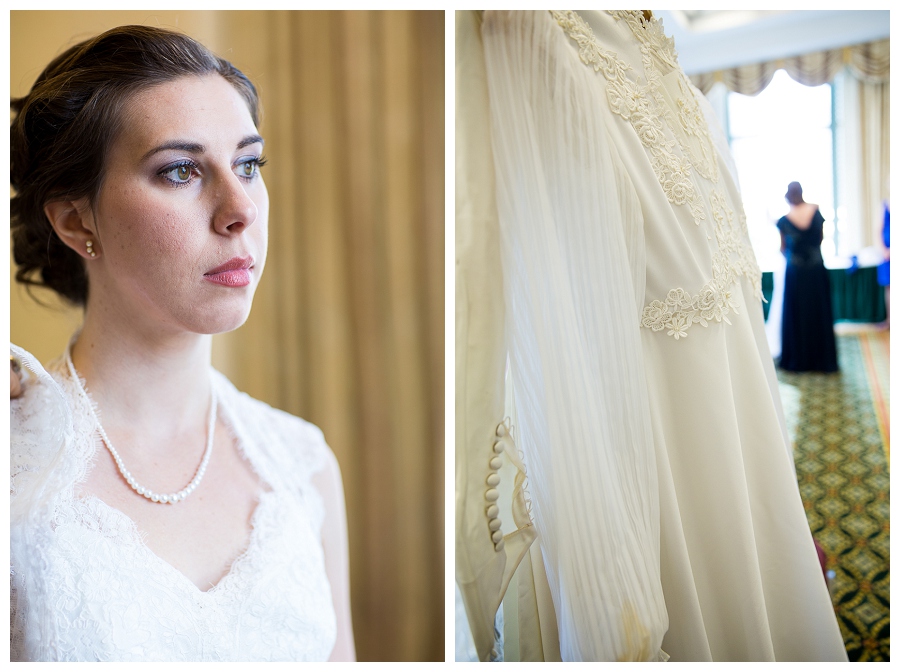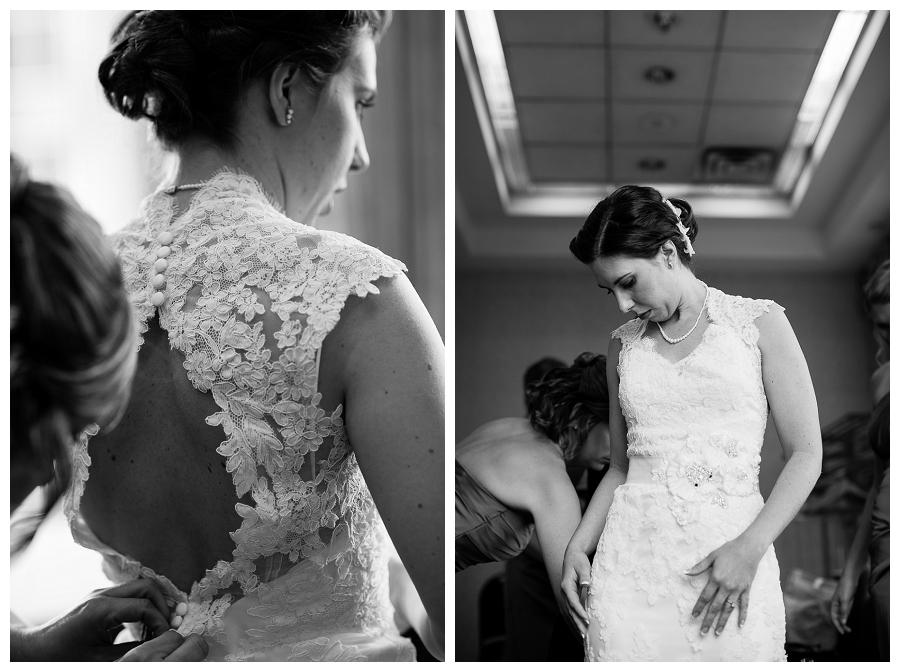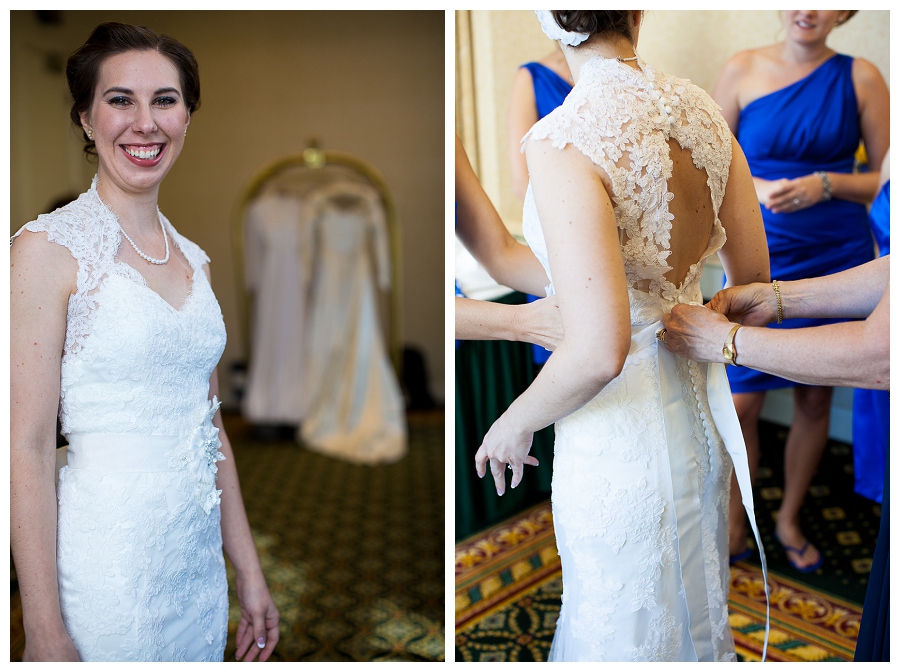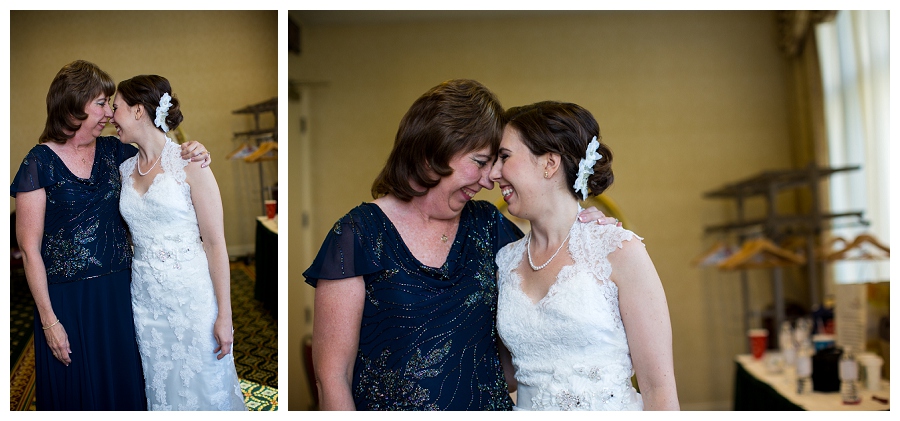 Brad had his Best Man help him get ready, then we headed downstairs to do a First Look!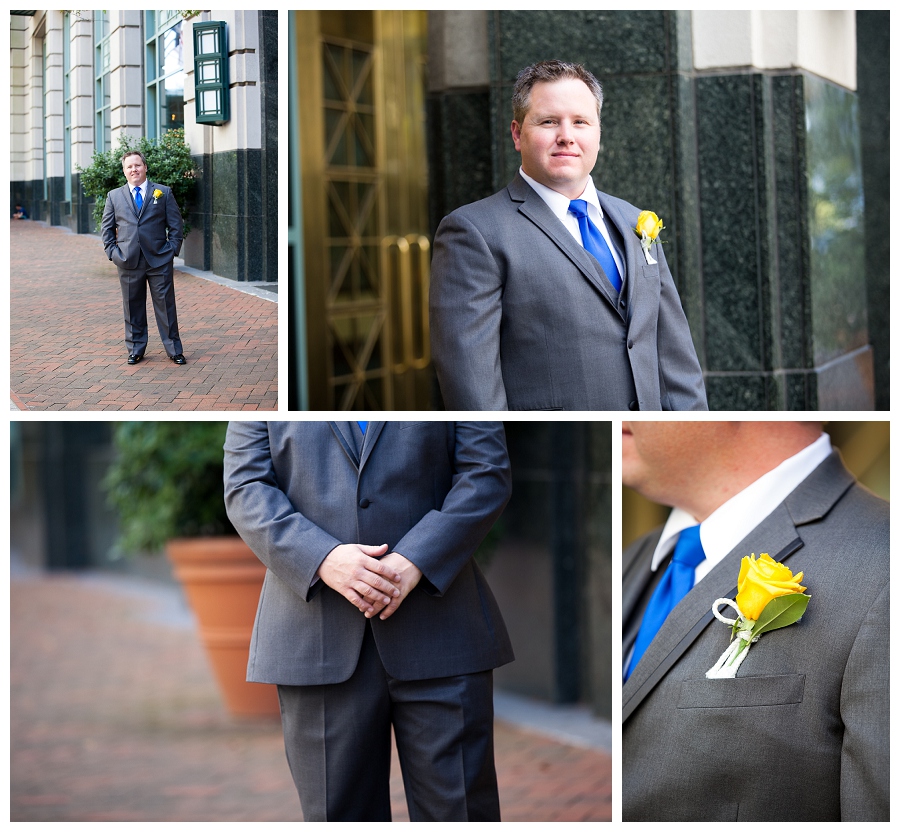 Oh how I LOVE the First Look!!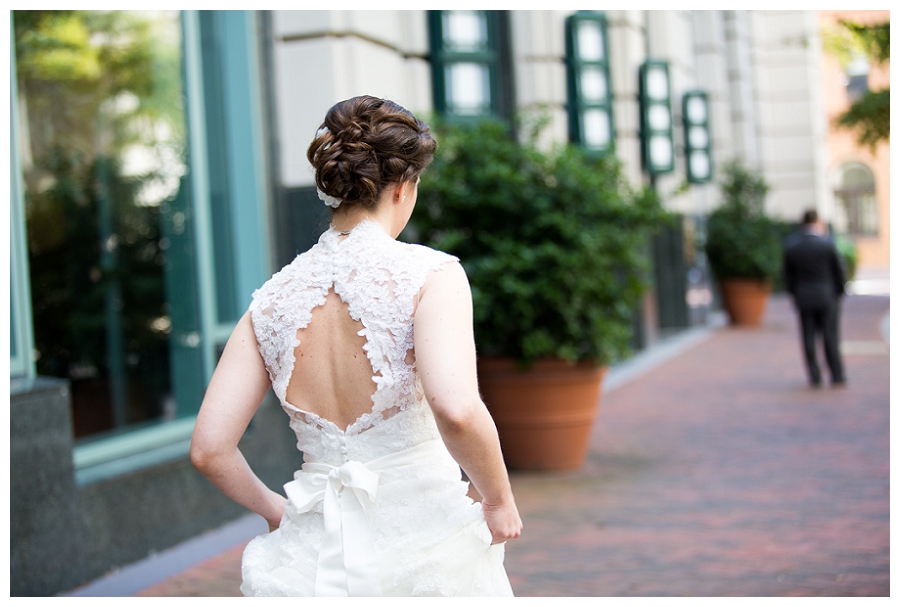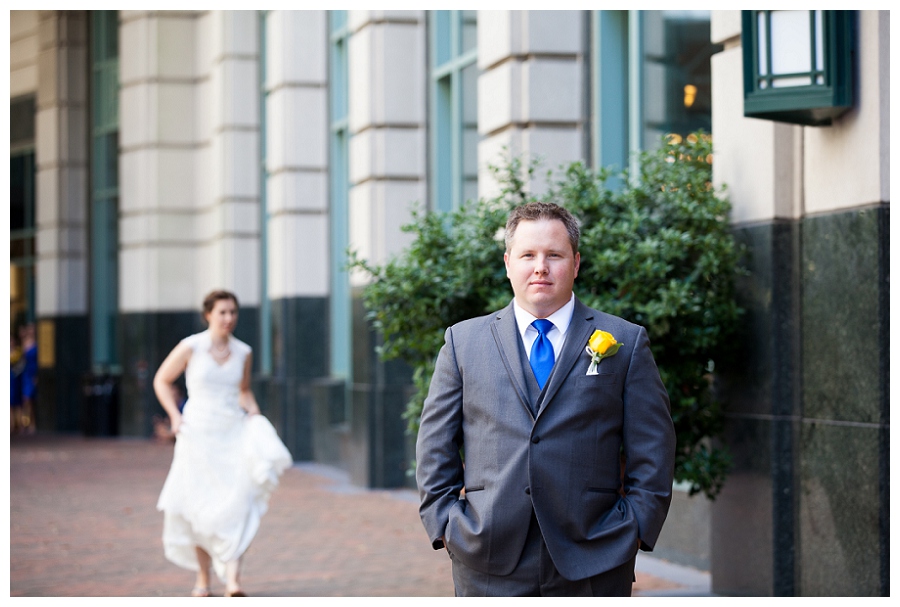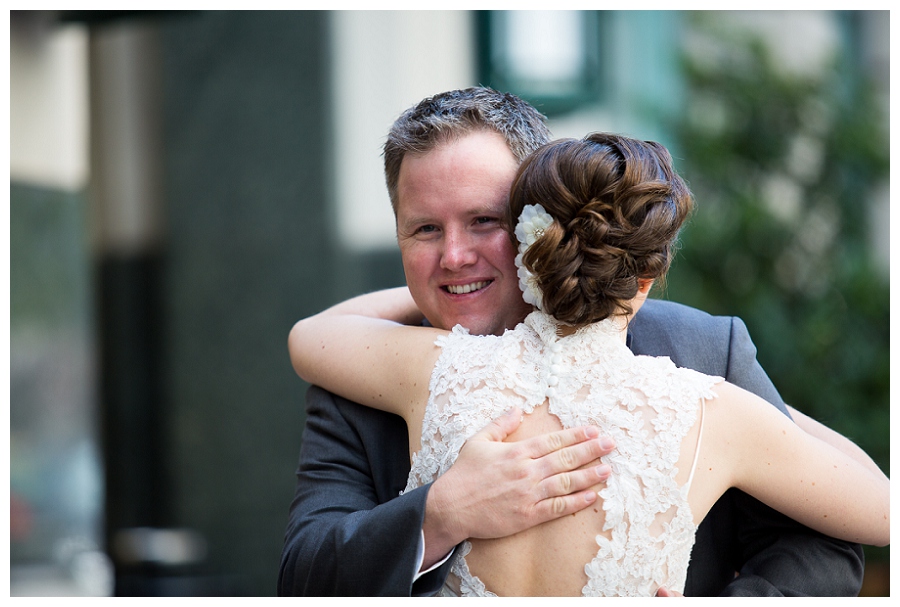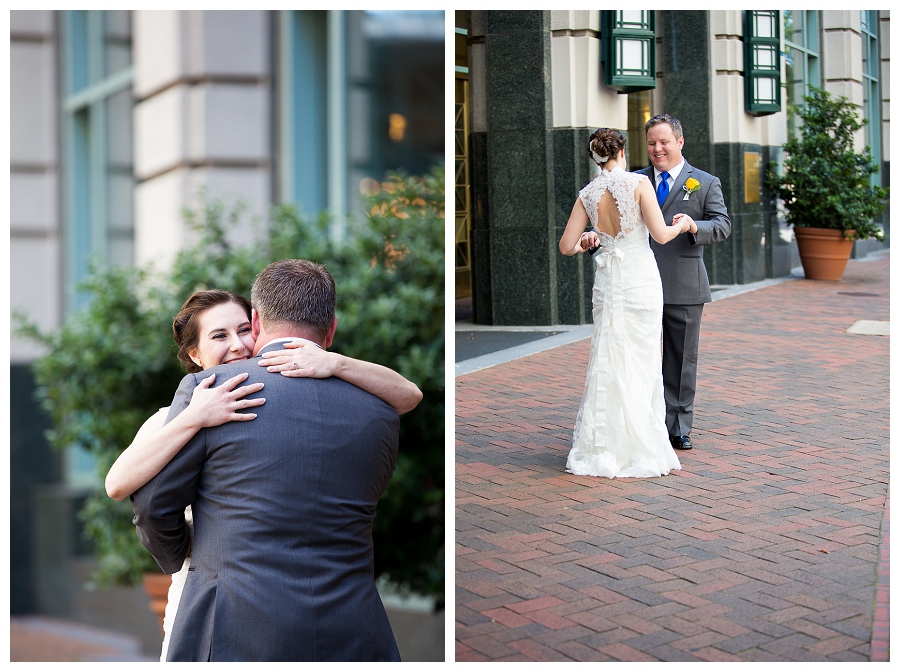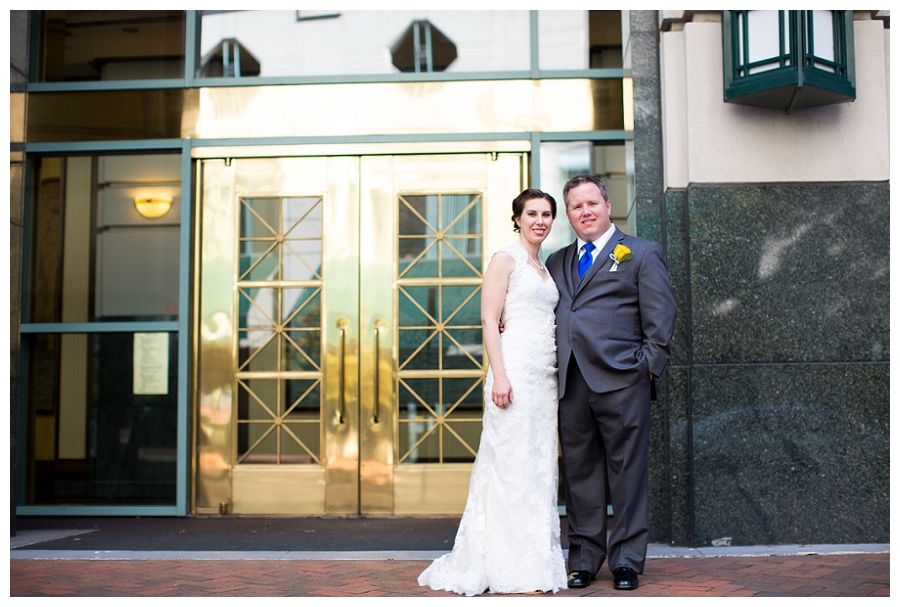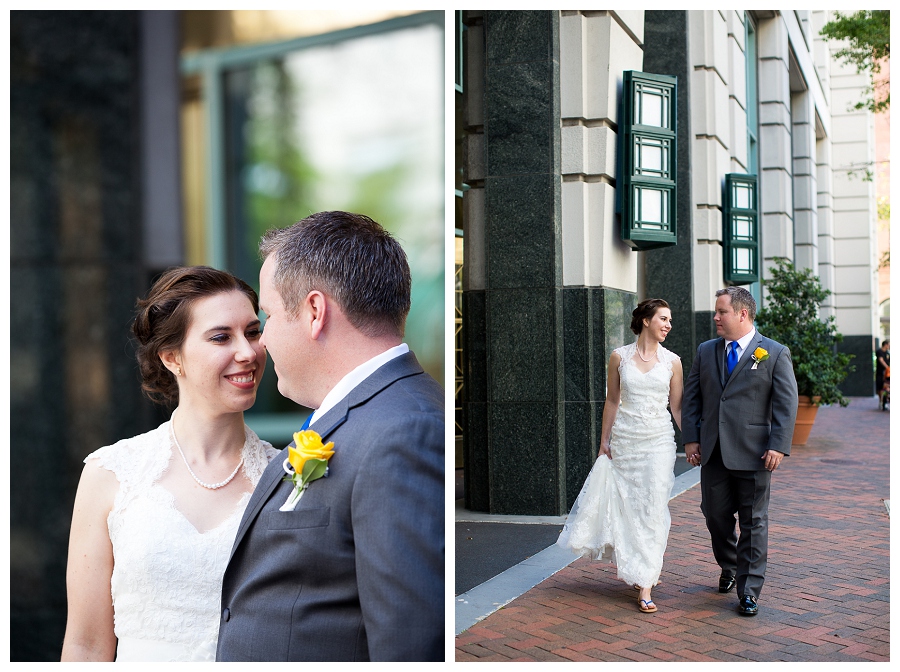 Then we headed back inside for some quick shots on the stairs (and Kristen was able to read a note from Brad)  🙂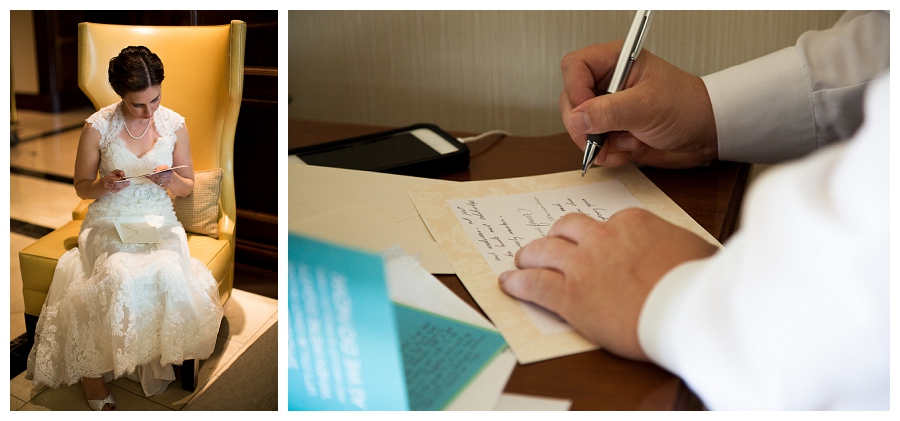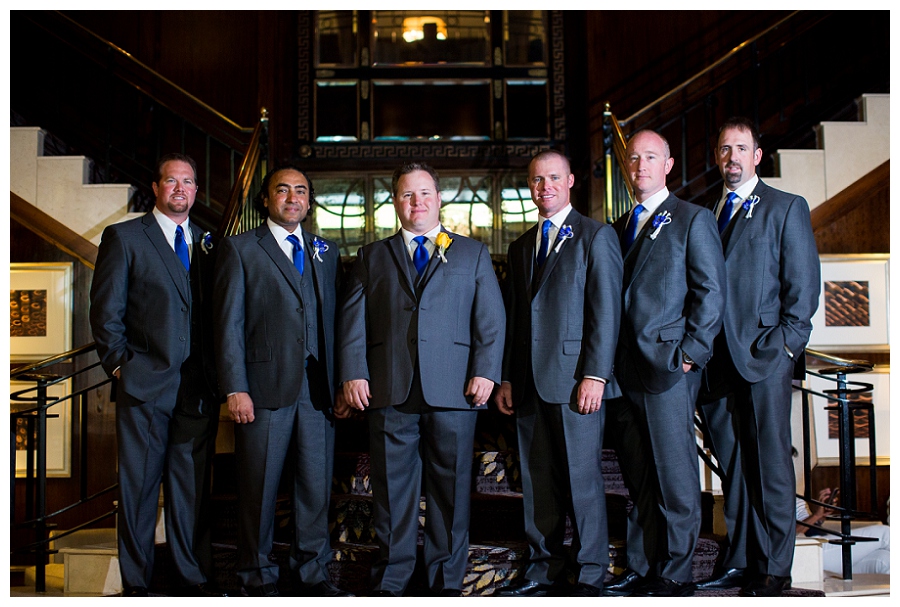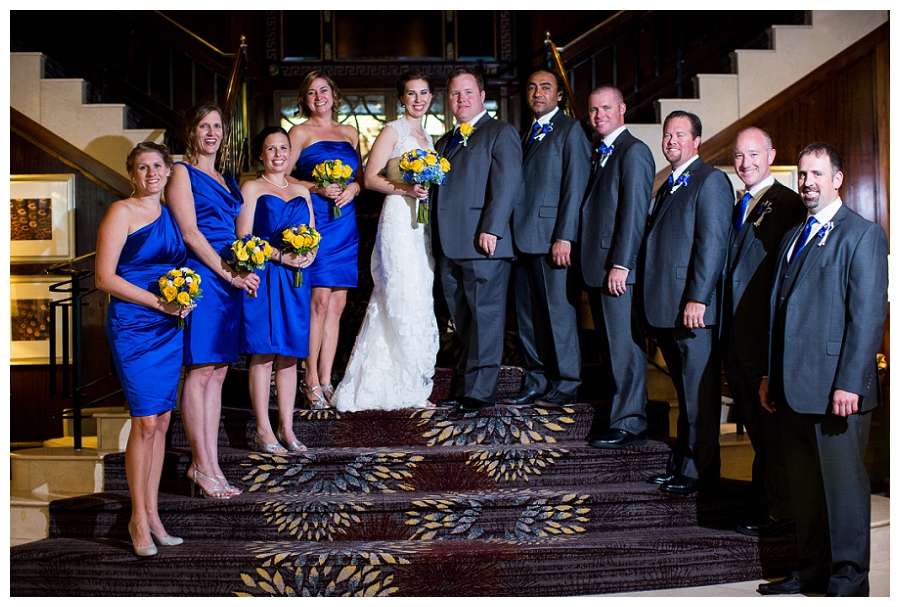 Kristen & Brad decided that they wanted to walk to the USS Wisconsin and the Norfolk Pagoda from the Marriott, so we did!!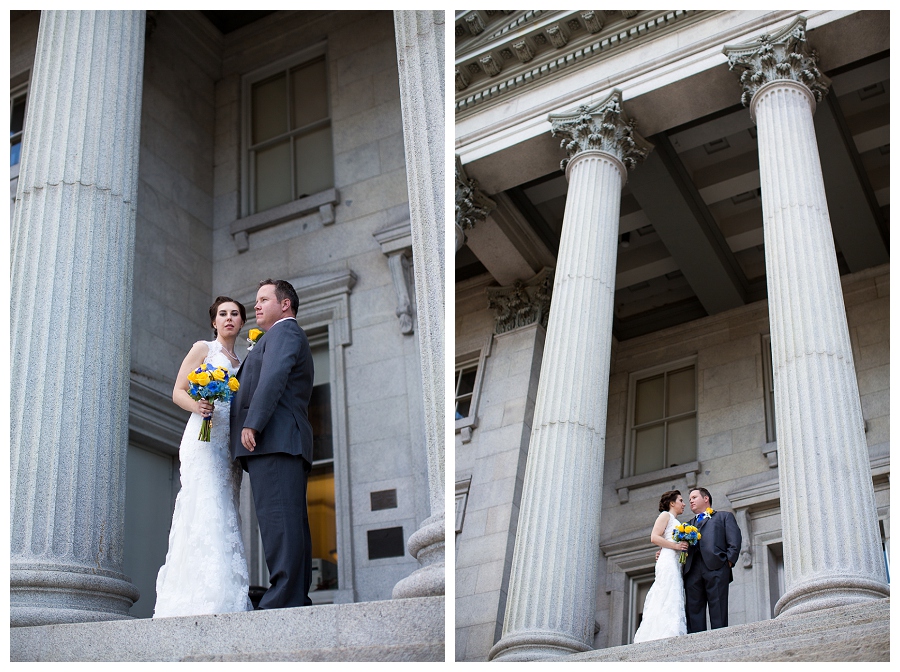 Looks like her secret service detail! 🙂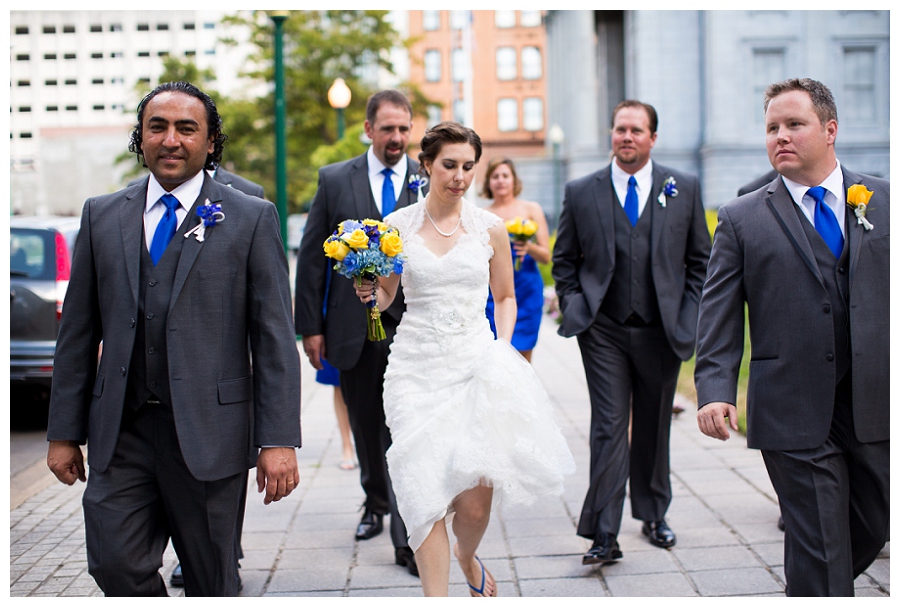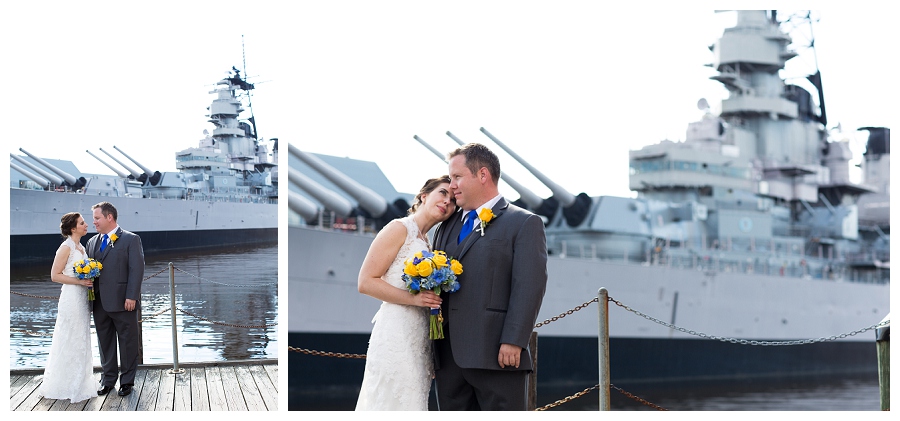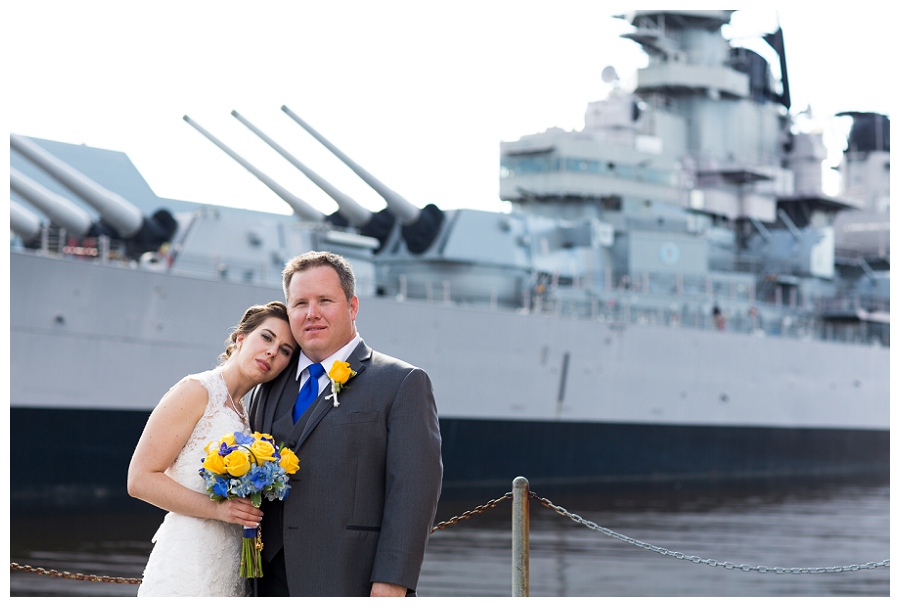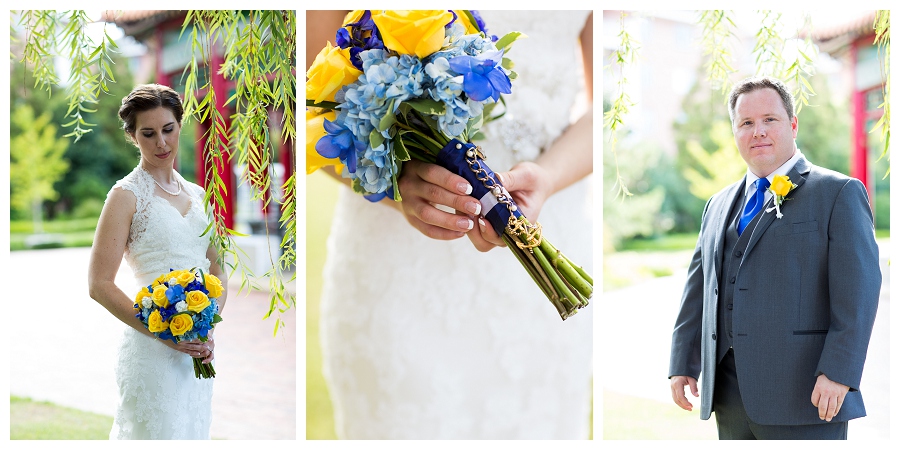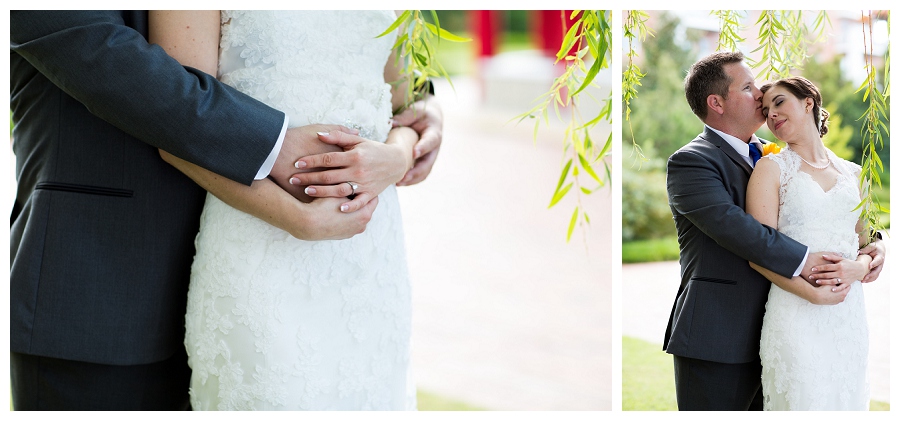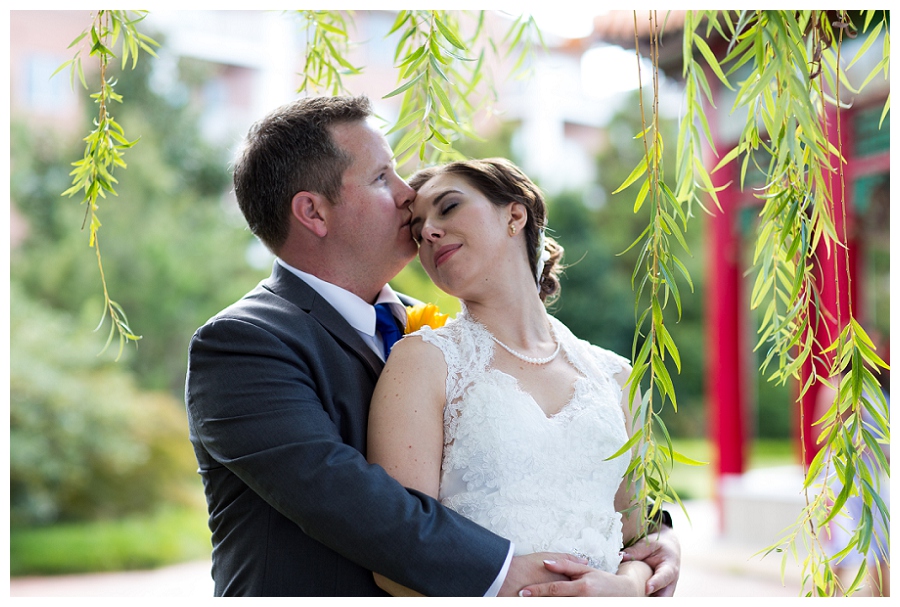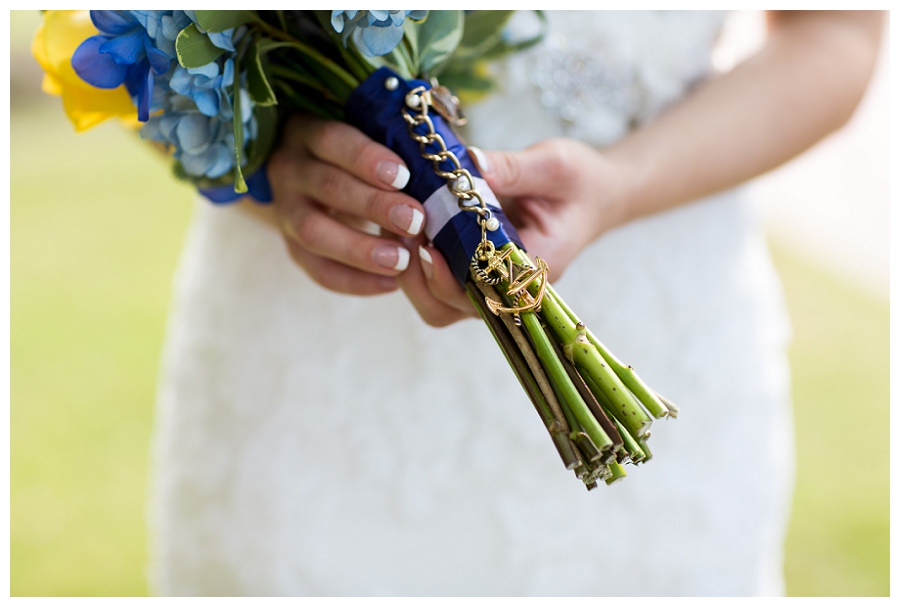 Kristen, you are beautiful!  And Brad, you look great, too!  🙂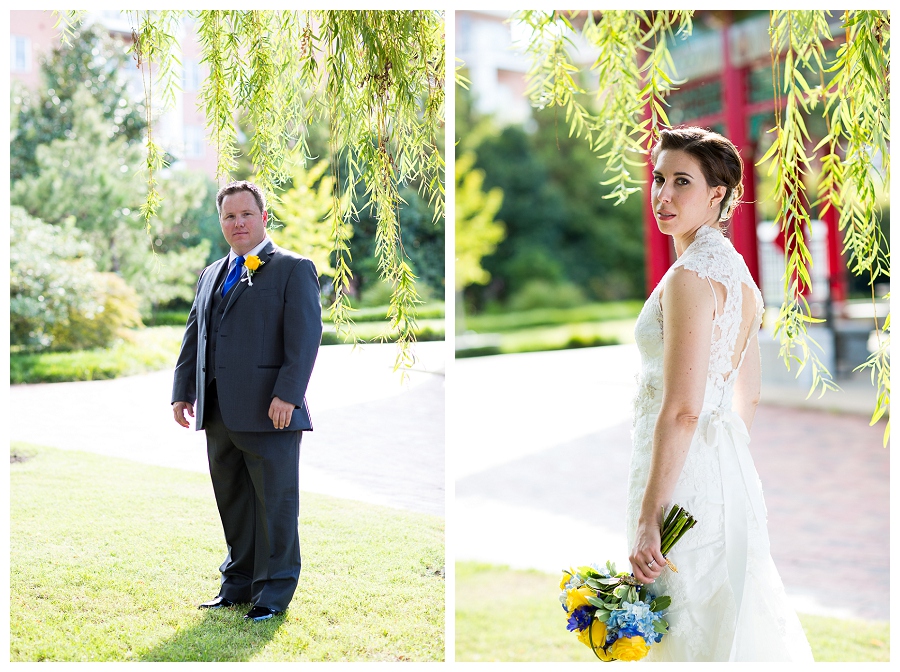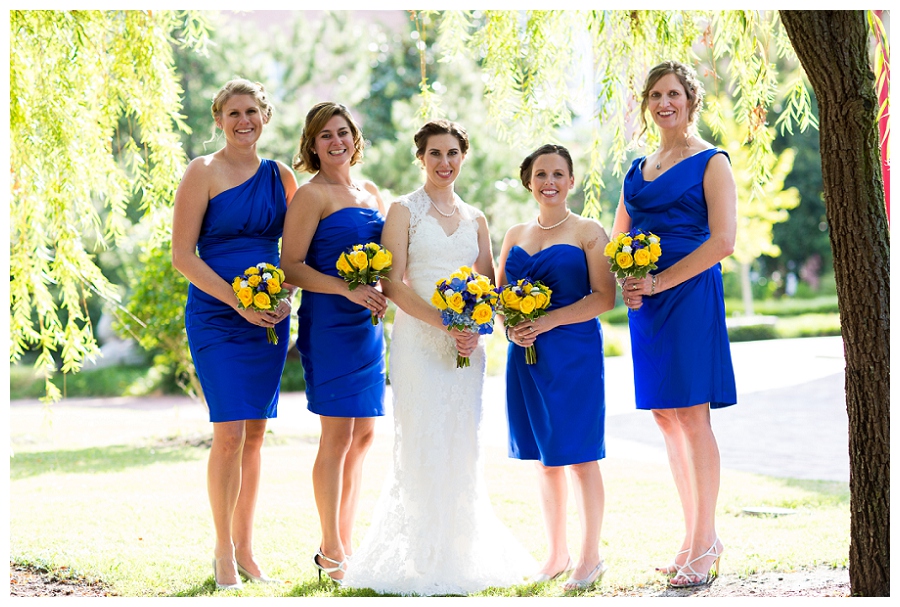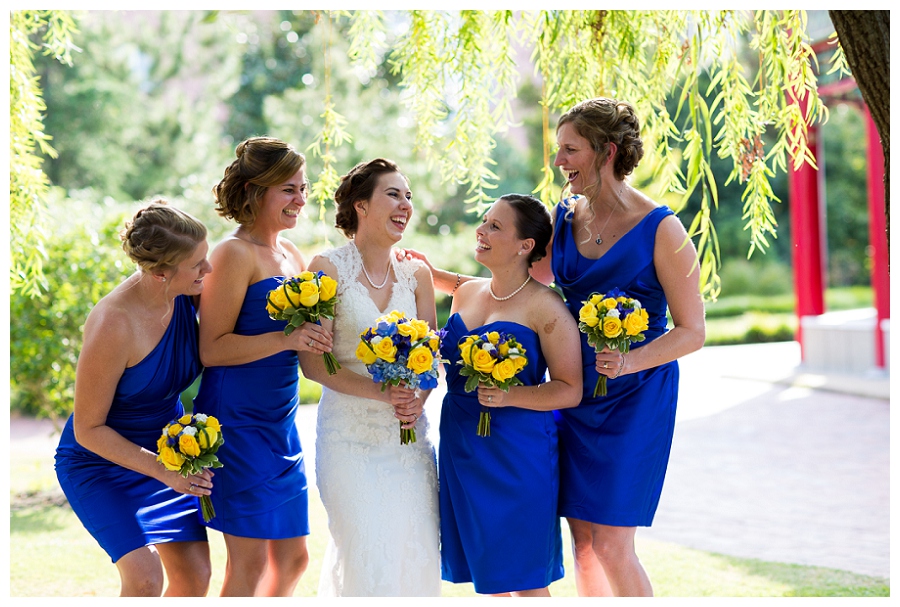 Making my job easy!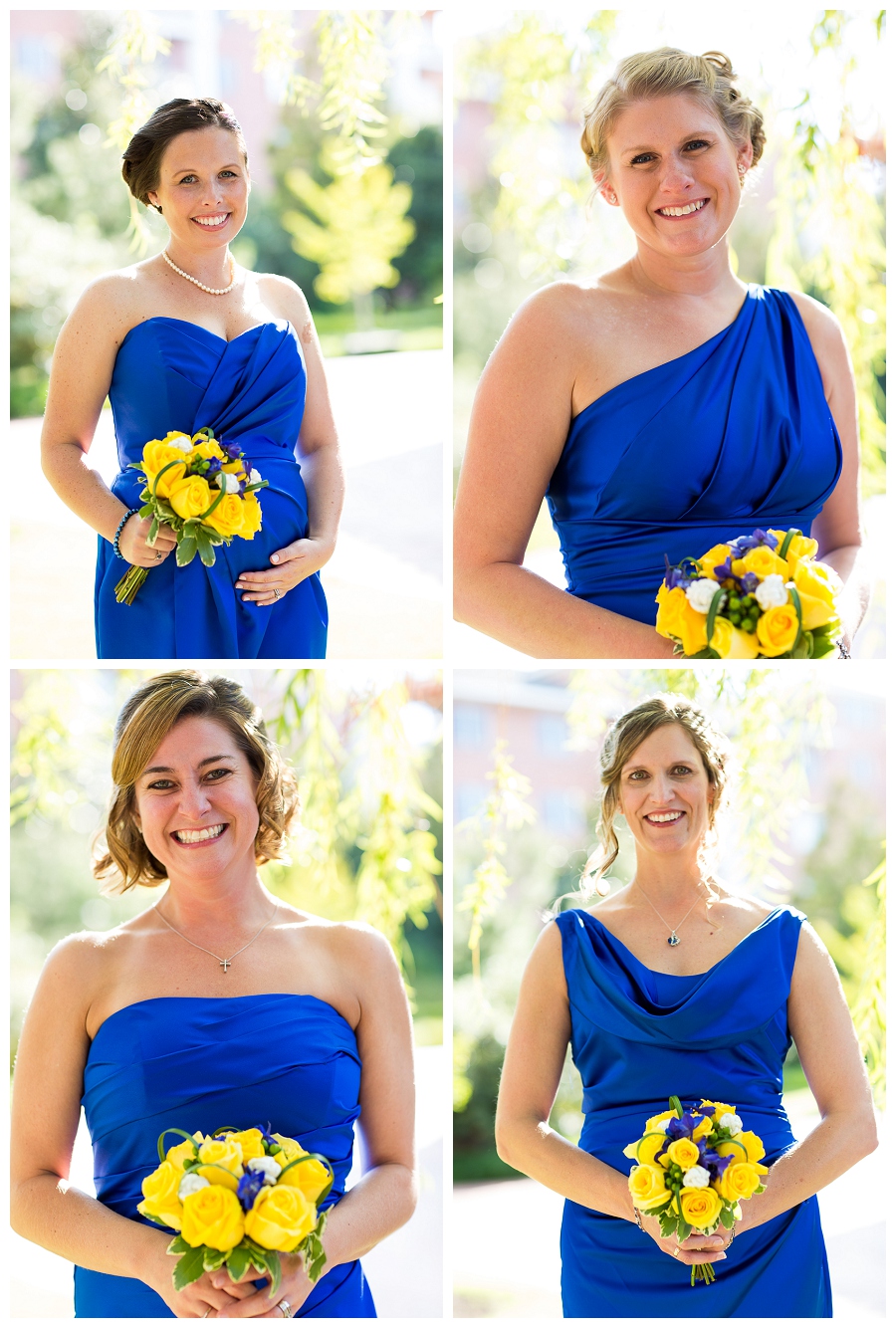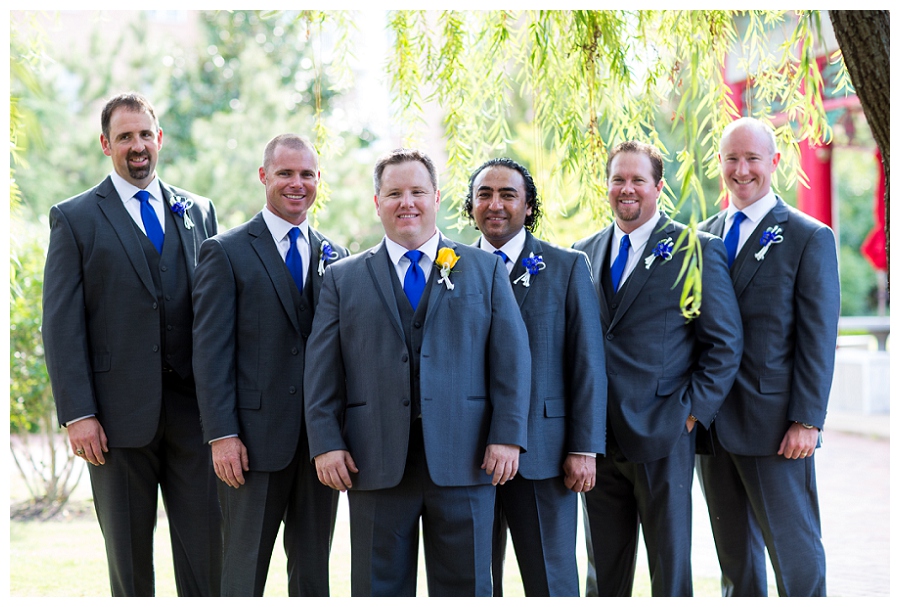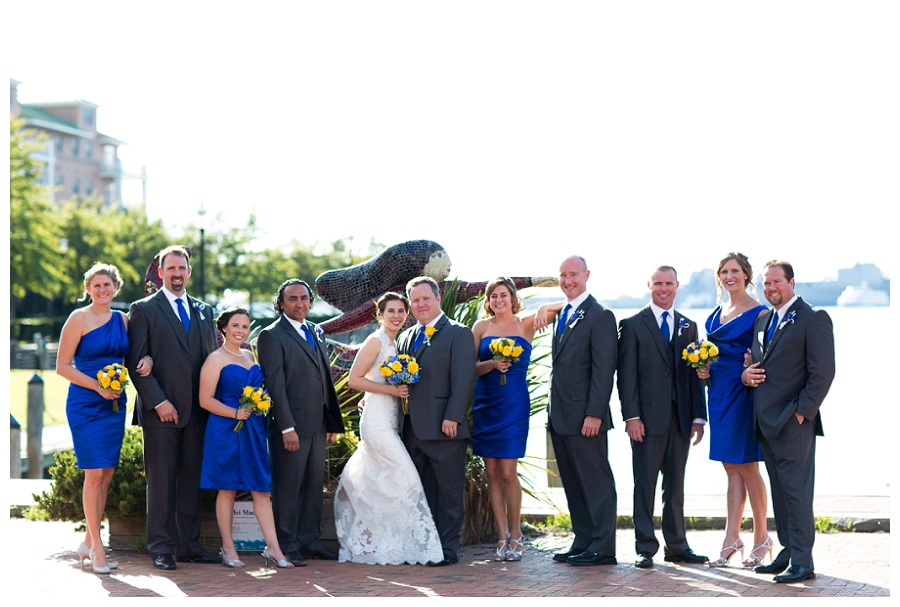 Then we went to the Half Moone, where we met up with the adorable Ring Bearer.  I loved this kid!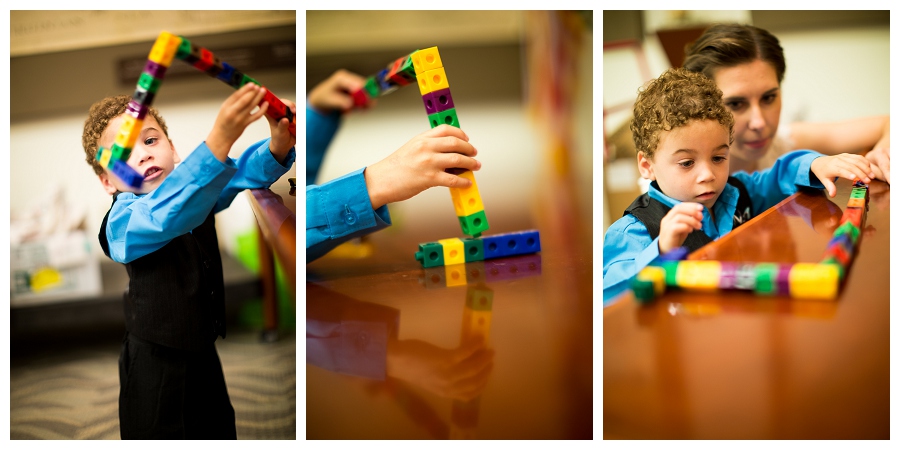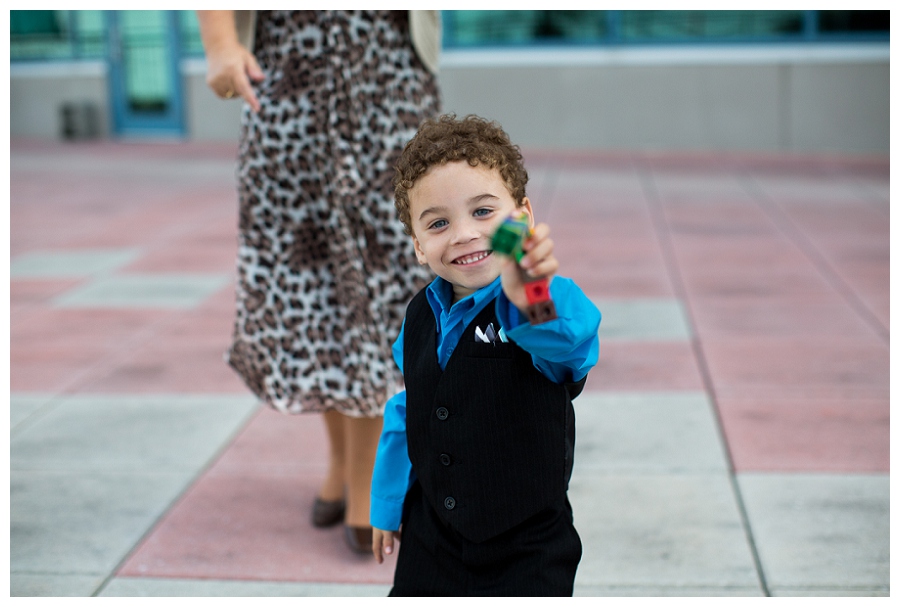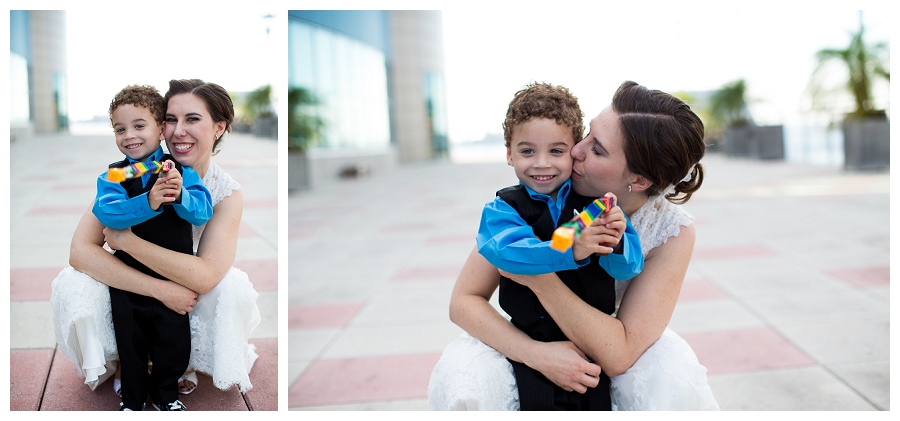 Then it was Ceremony time!!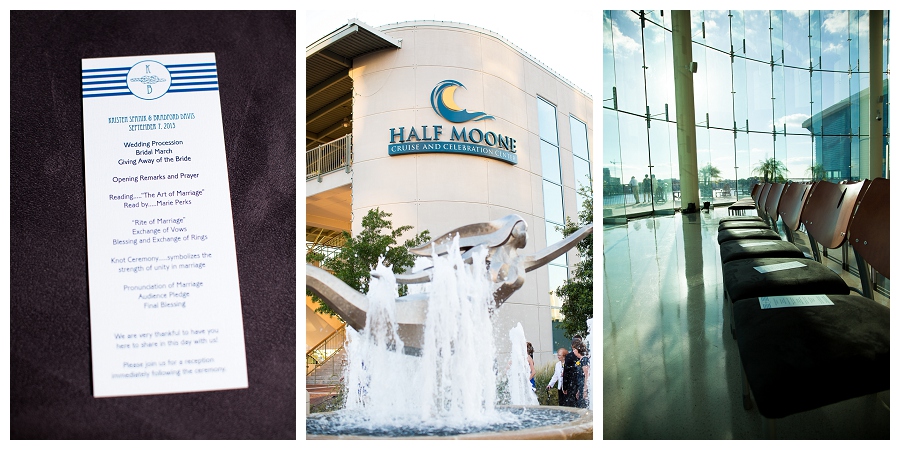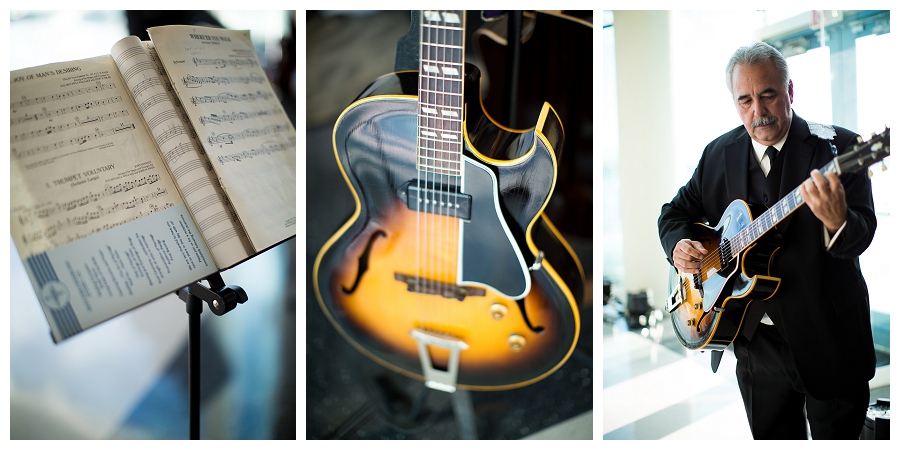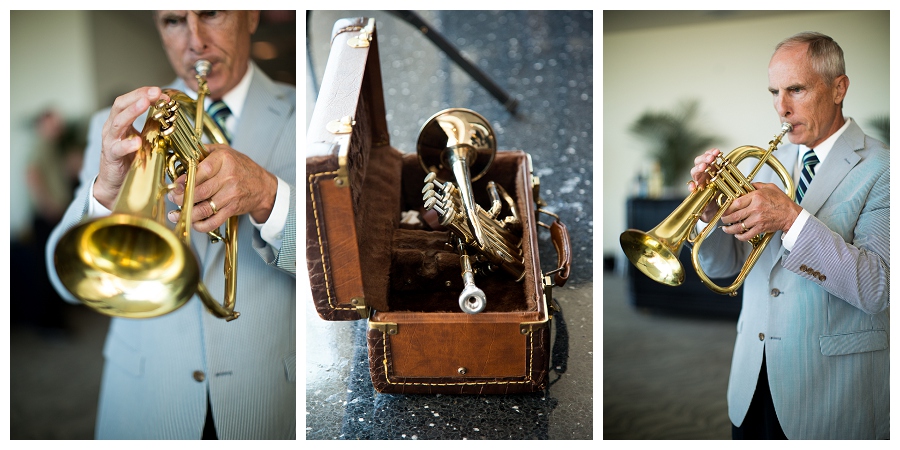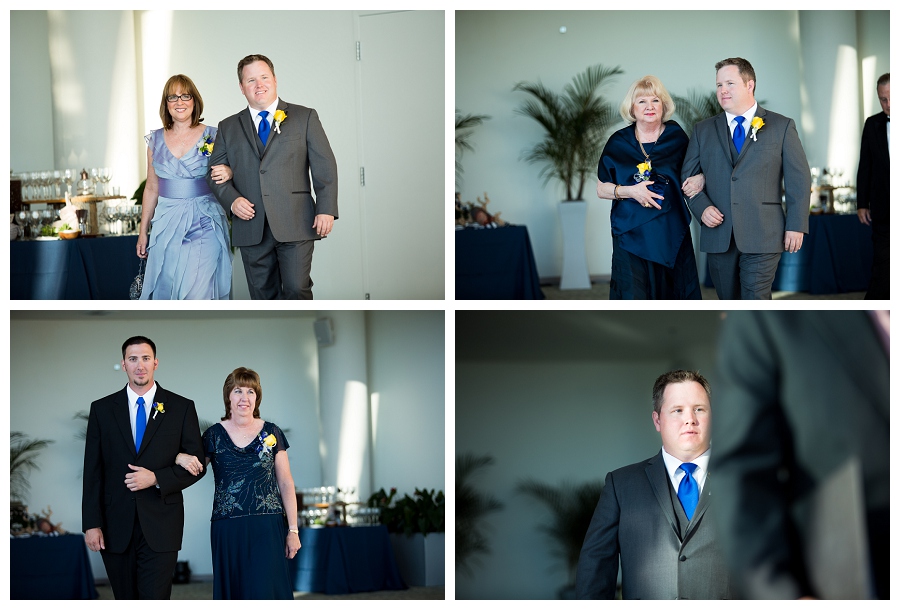 You know I LOVE his shoes!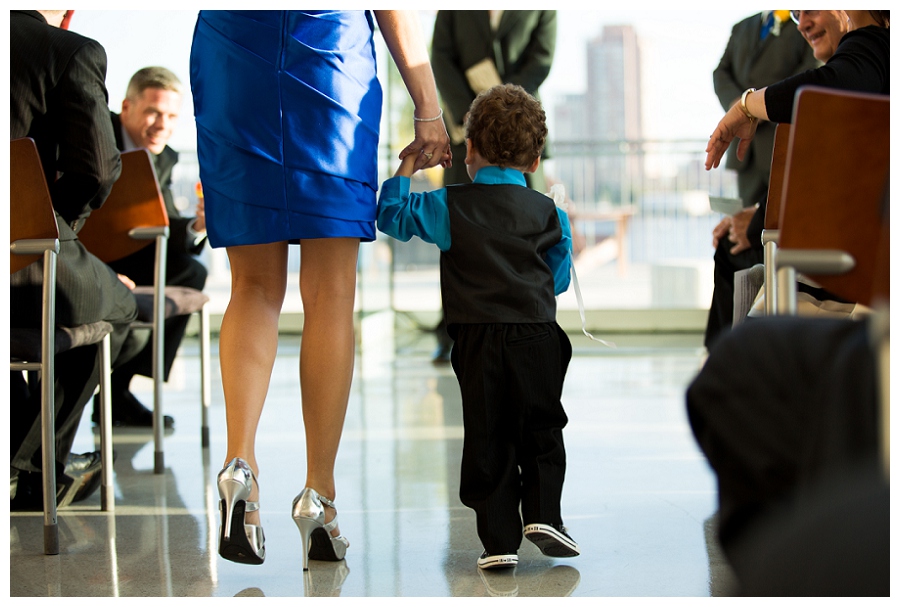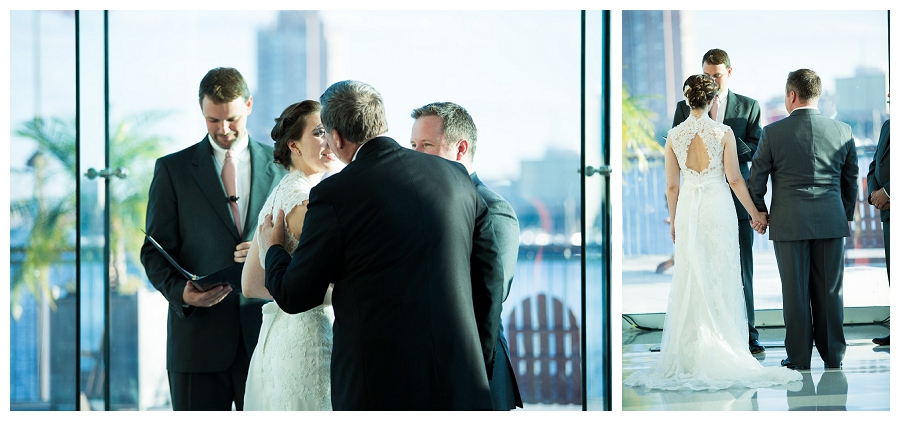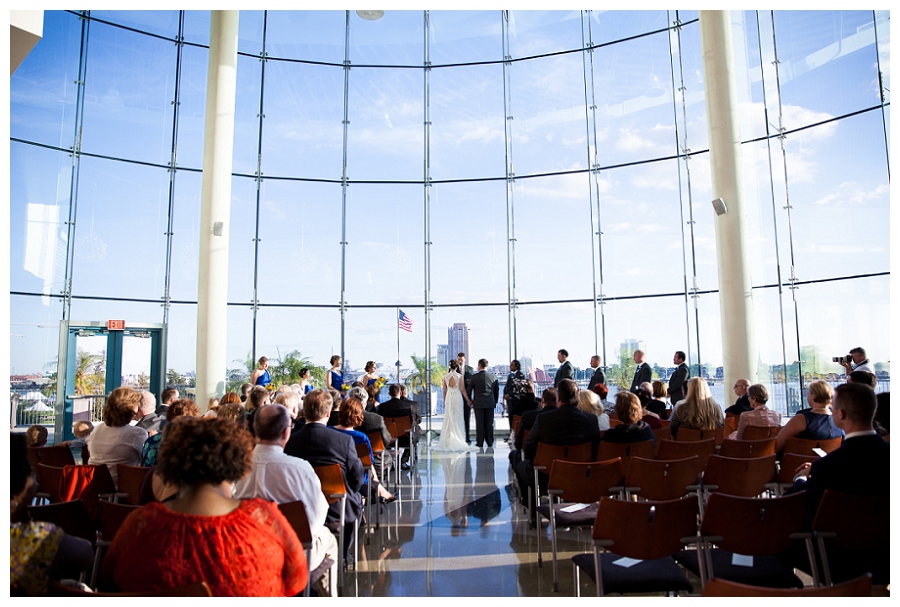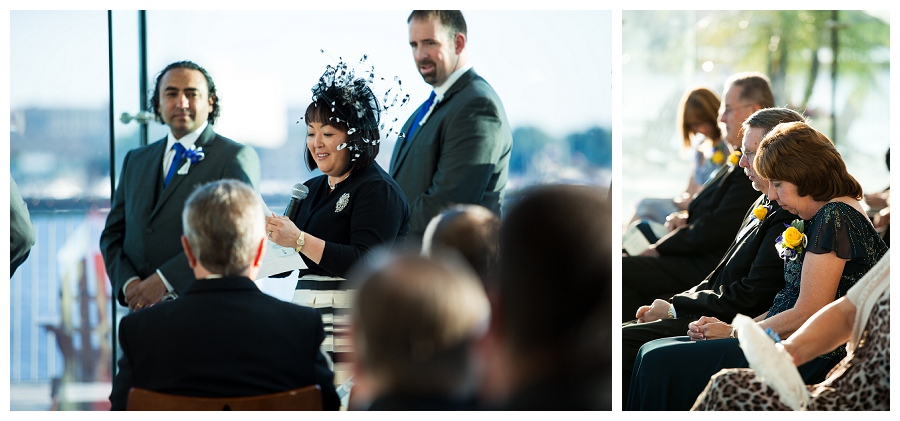 I loved this, they tied a Sailor's knot during the Ceremony. Very cool!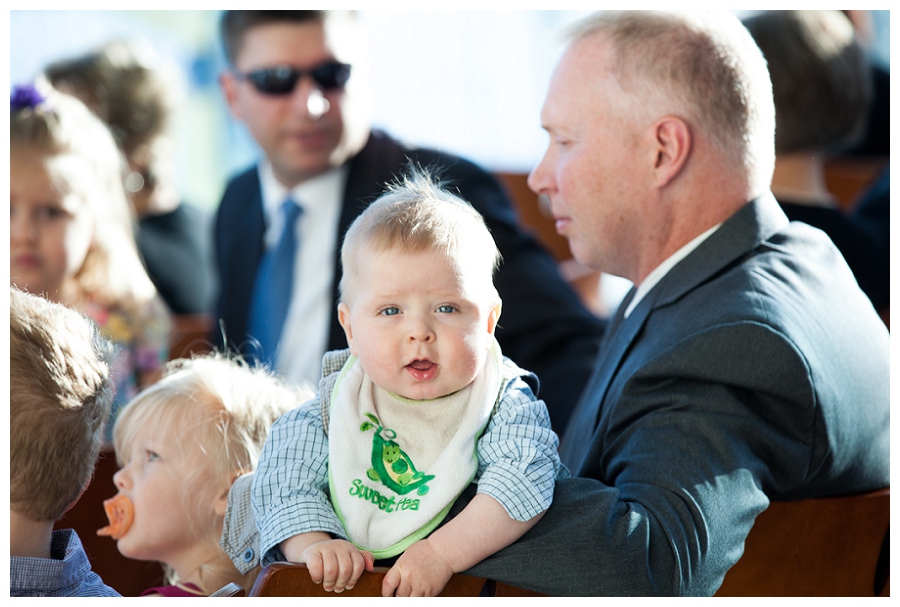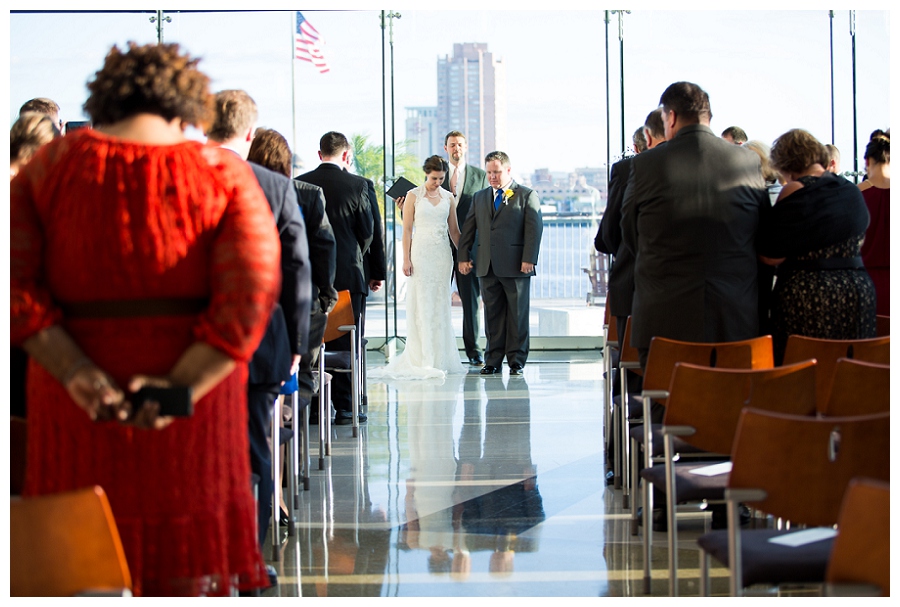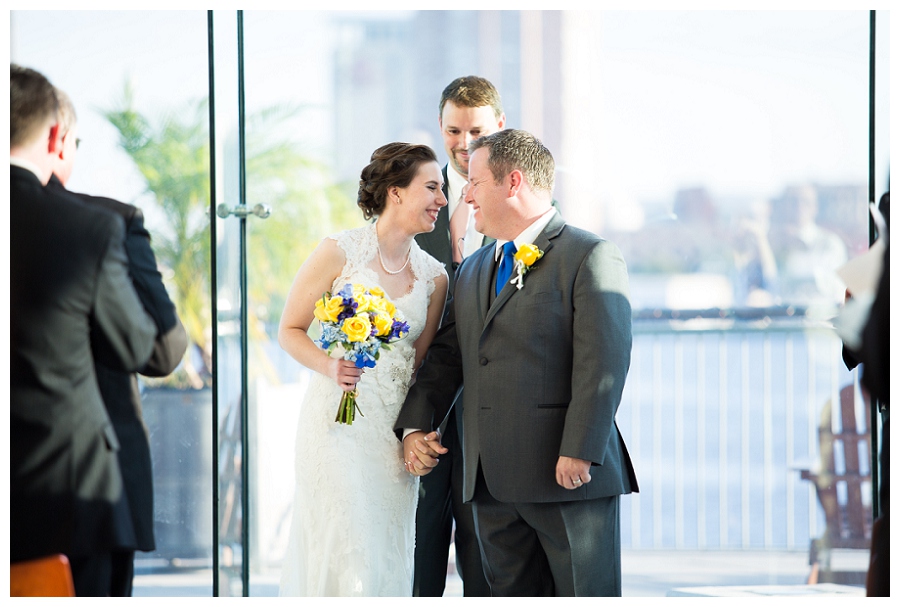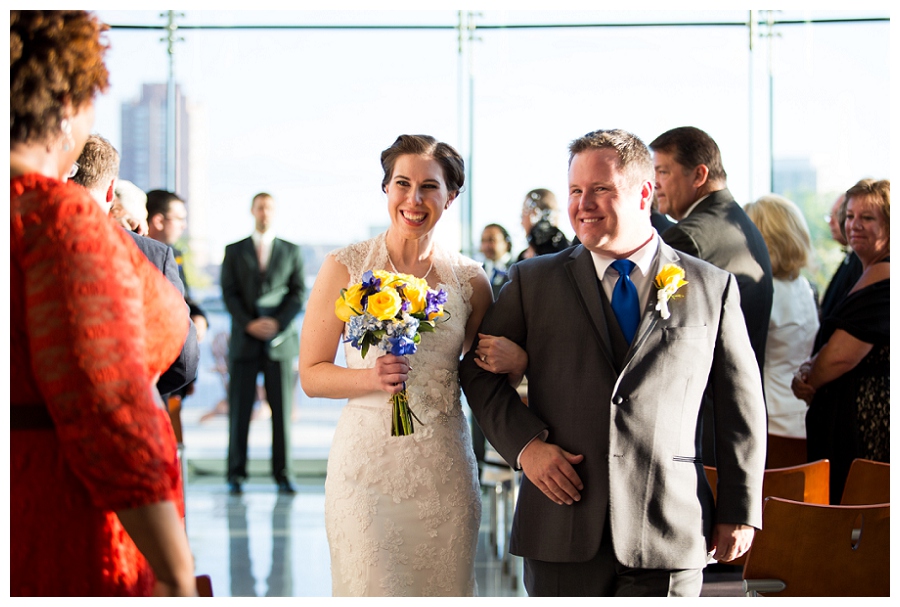 Then we went back outside for some Bride & Groom portraits!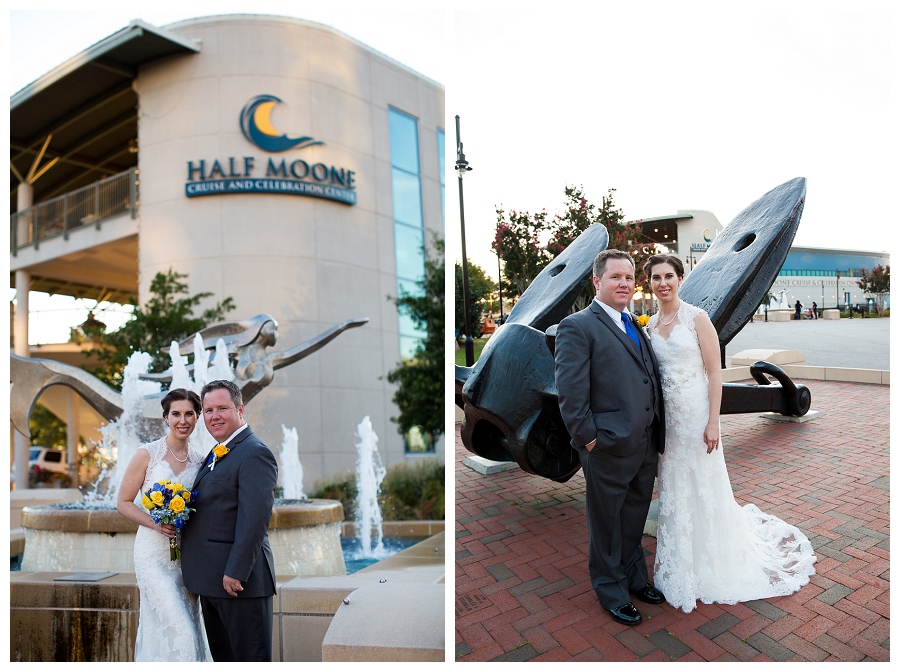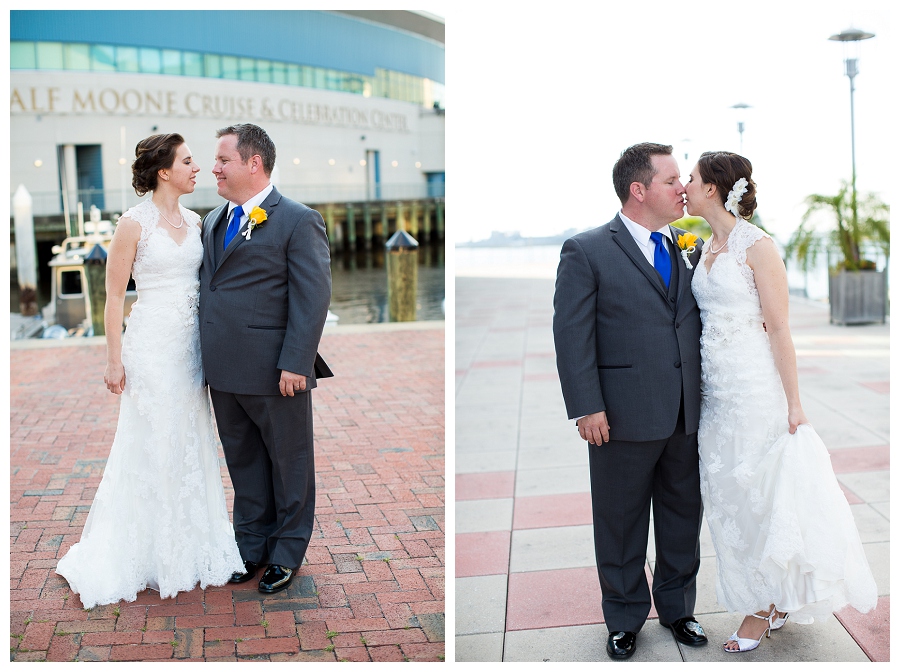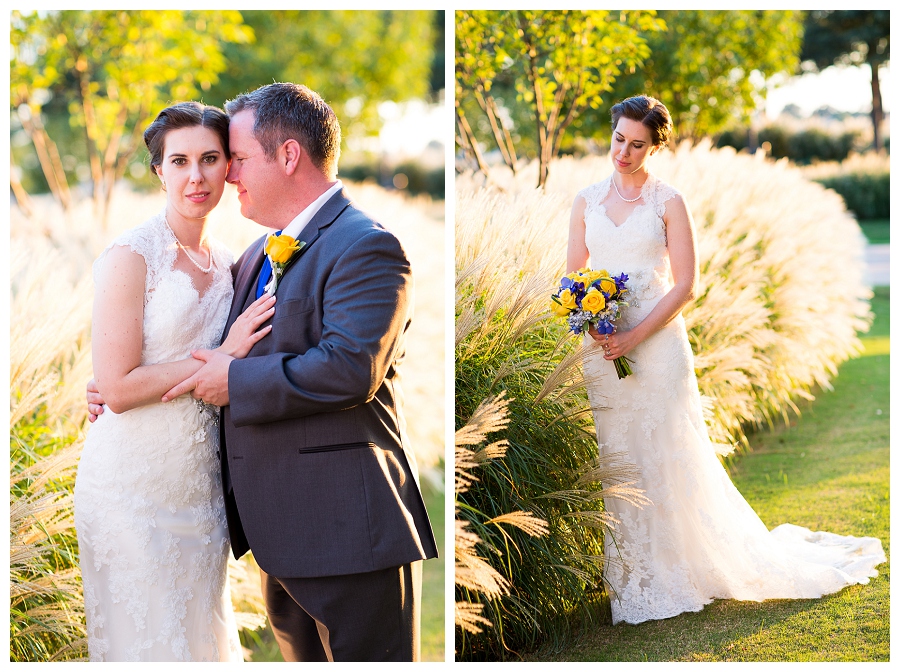 Party Time!!  And Sweetwater Cuisine made the most delicious sweet potato chicken pot pies.  (confession… I ate two…shhhhh!)  Blue Steel Lighting made the Half Moone look gorgeous and Cake Delights kept that Nautical theme going with the beautiful cake.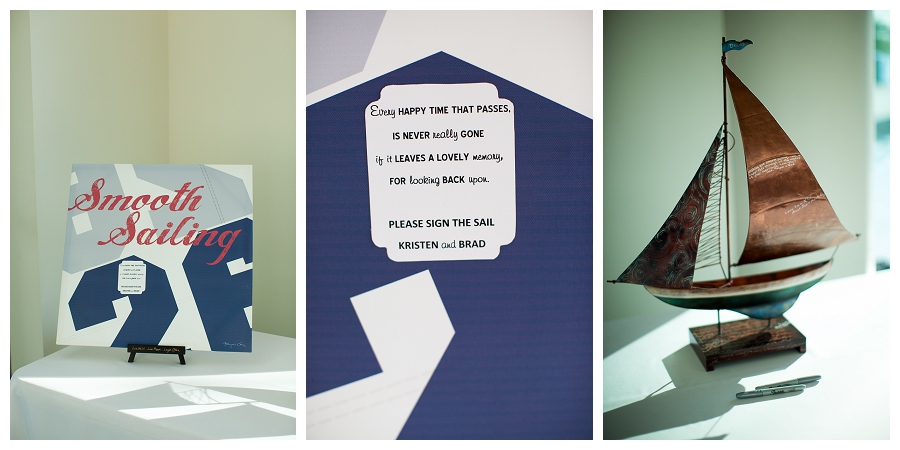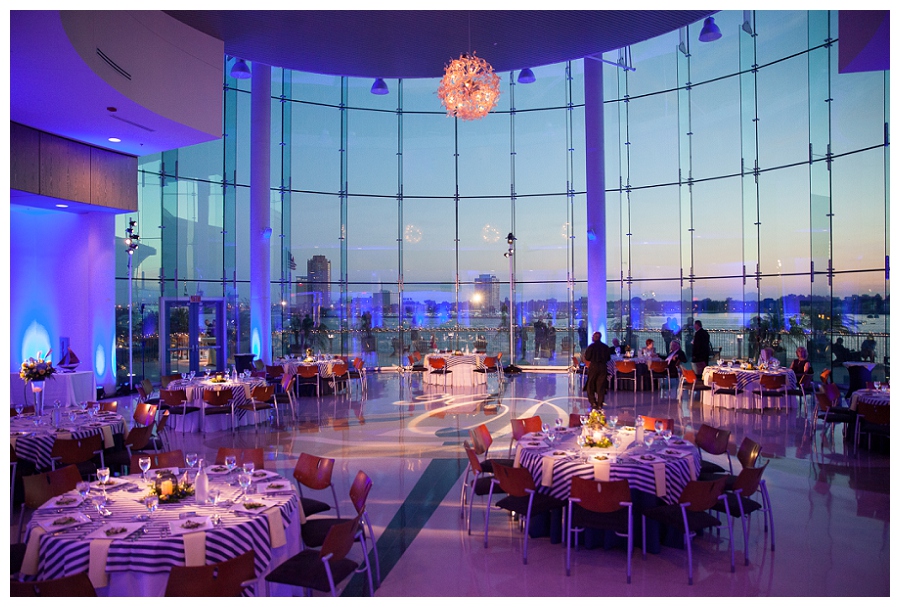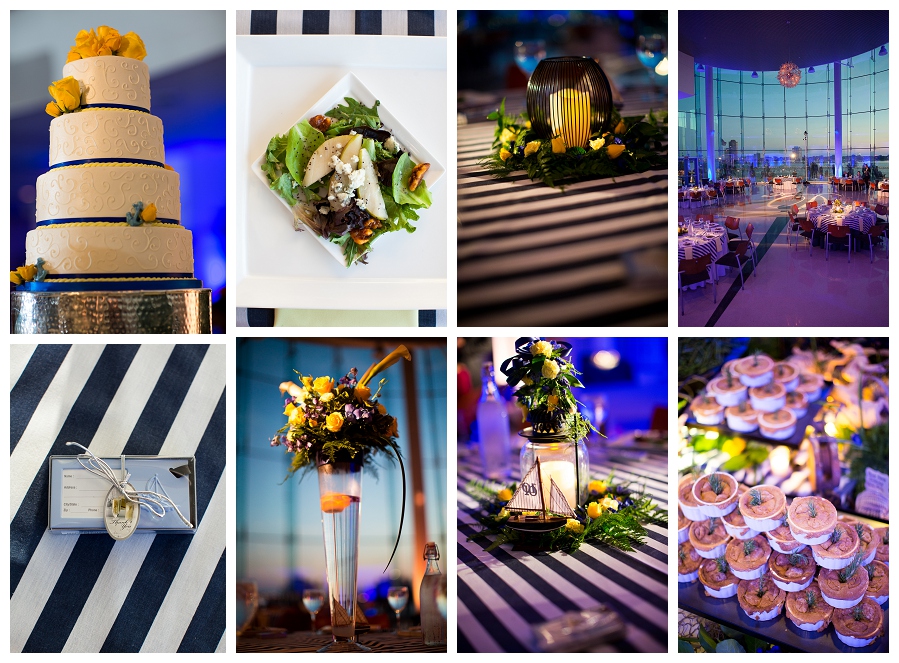 Kristen's Dad took care of the dinner music along with his friend Robert Zetts.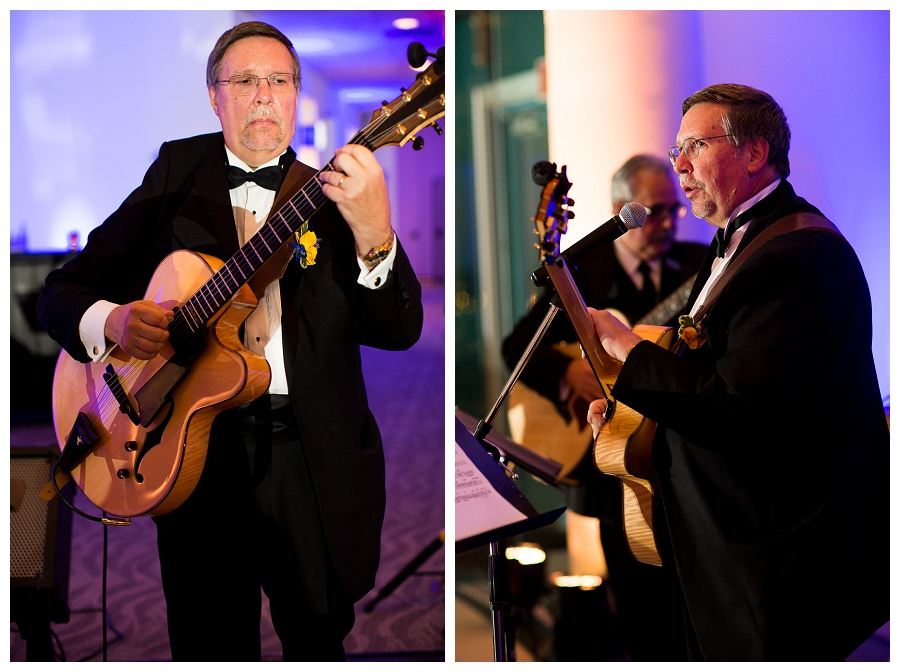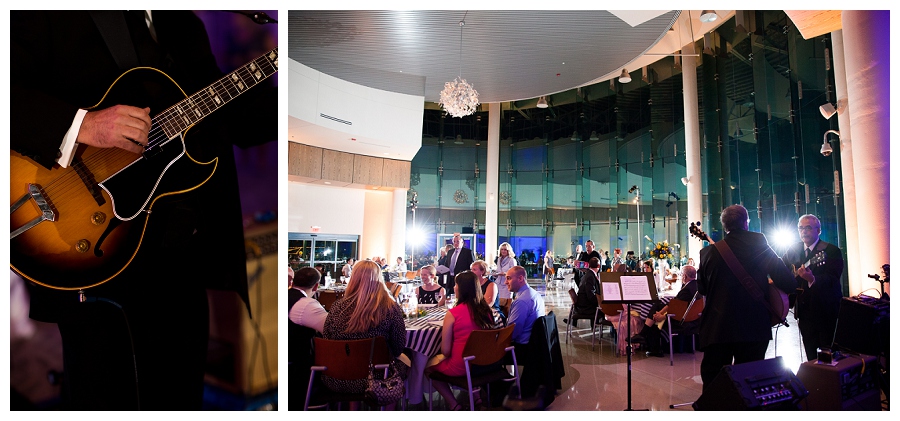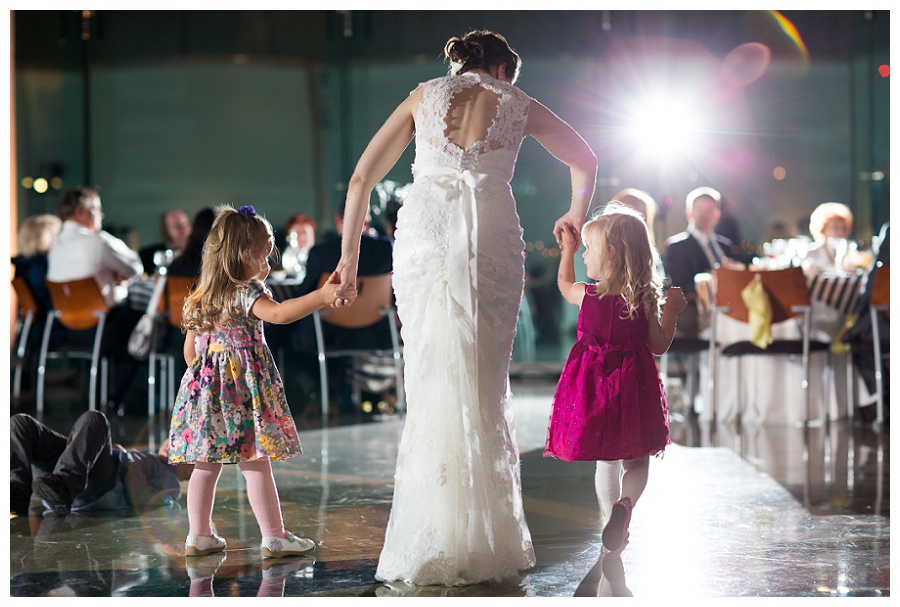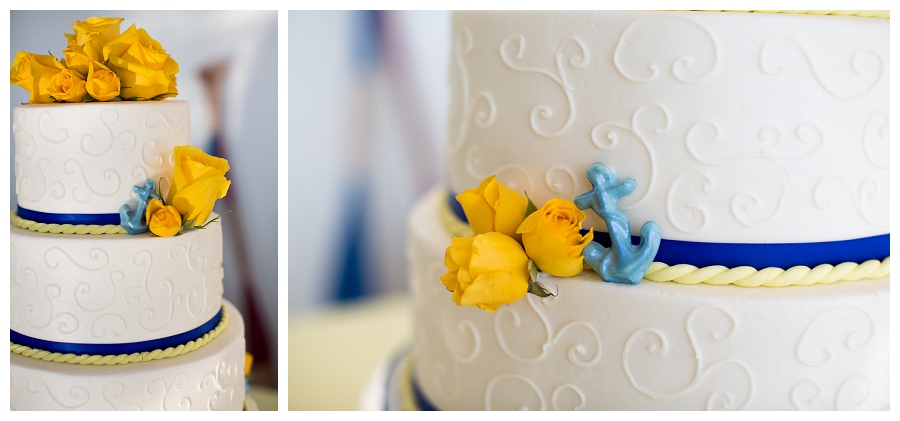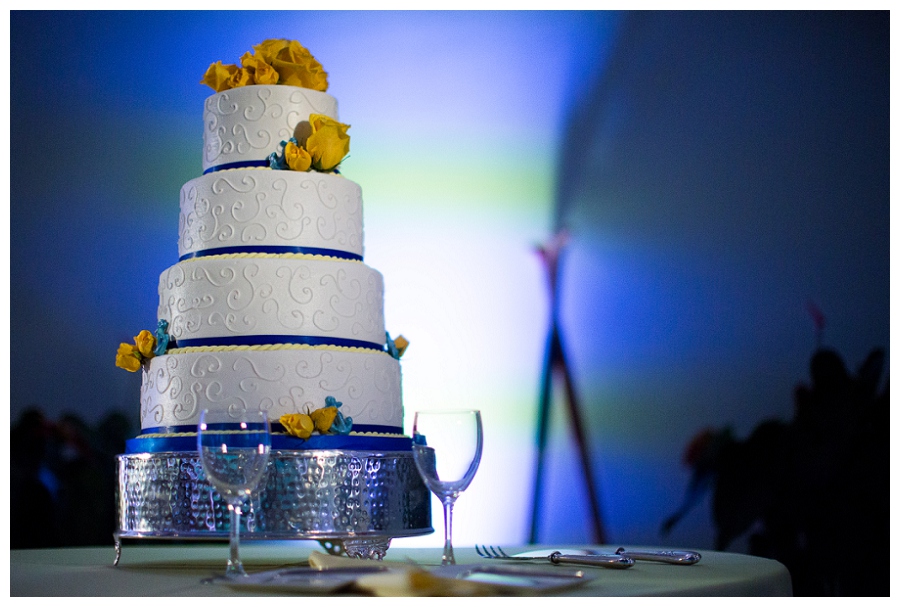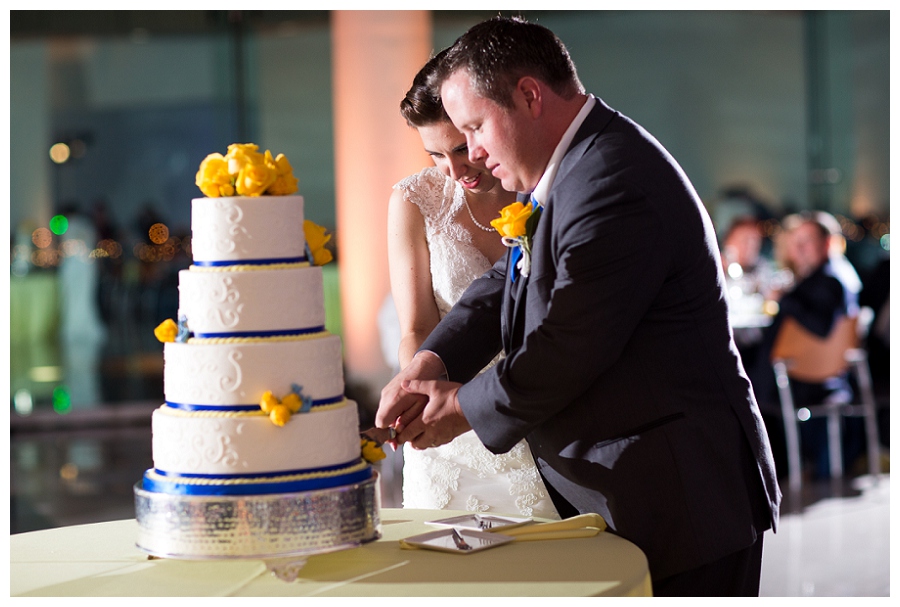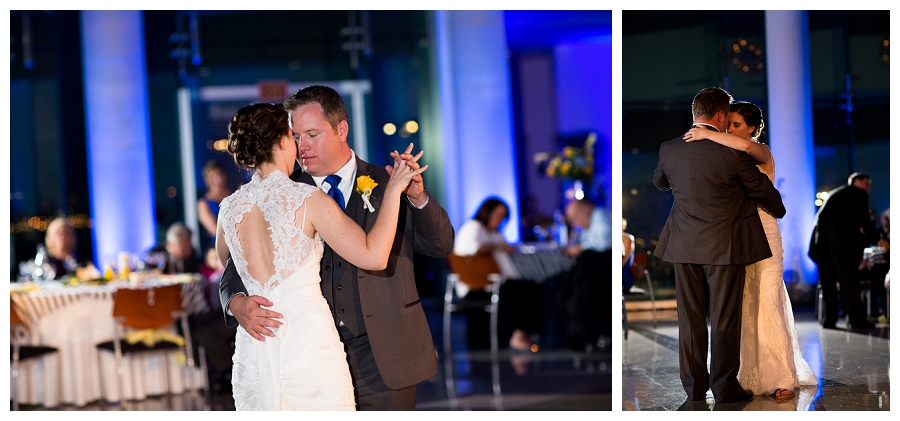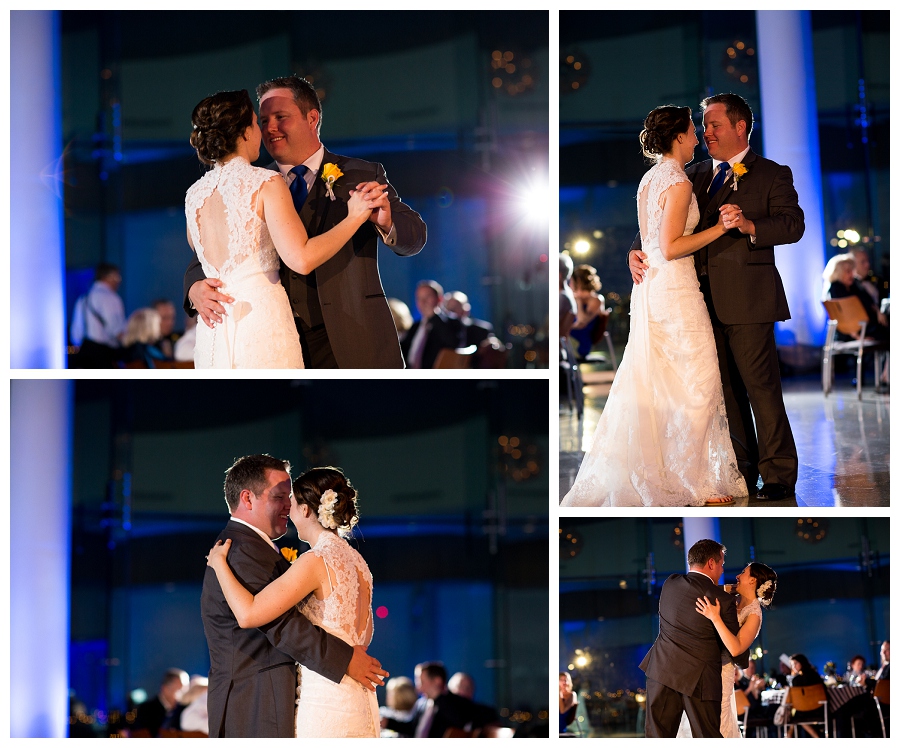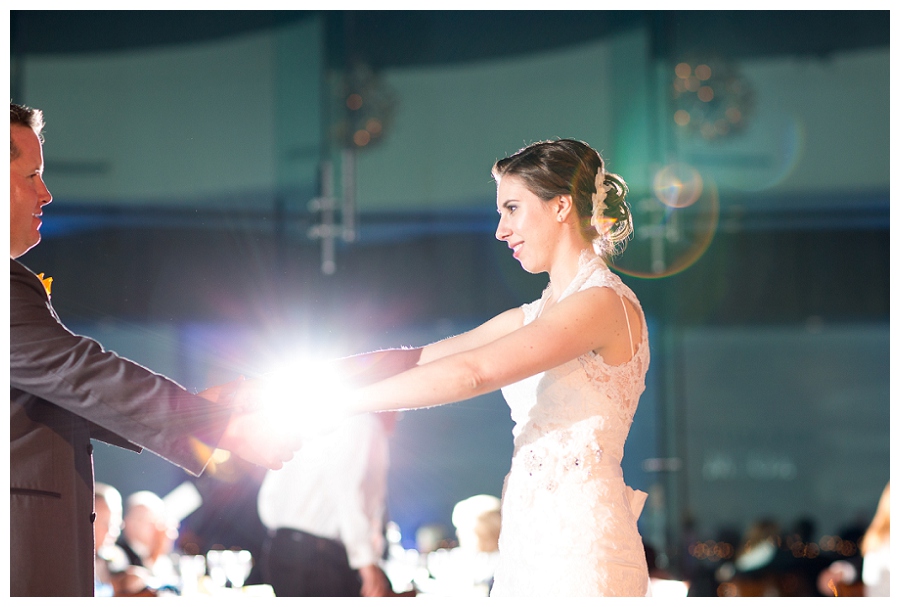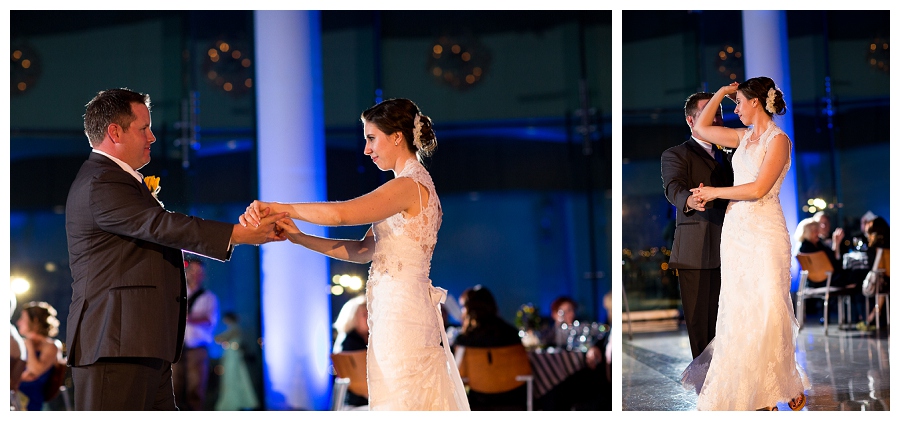 Kristen & her Dad danced to a Paul Simon song that Morgan and I used to dance to when she was a baby…I admit I shed a few tears! 🙂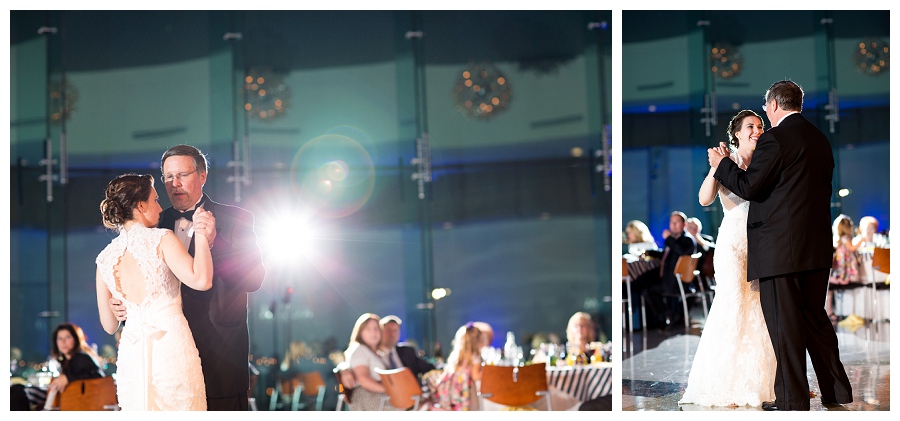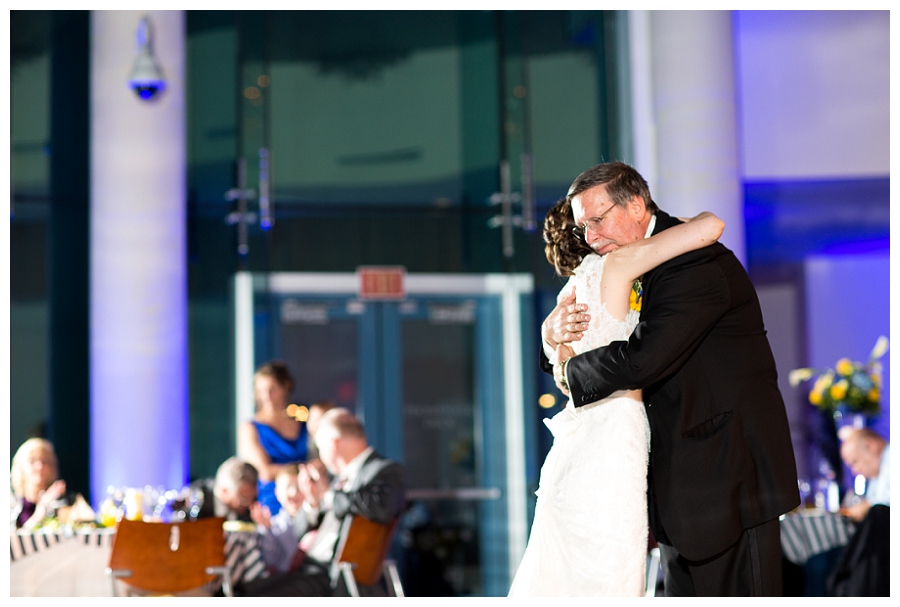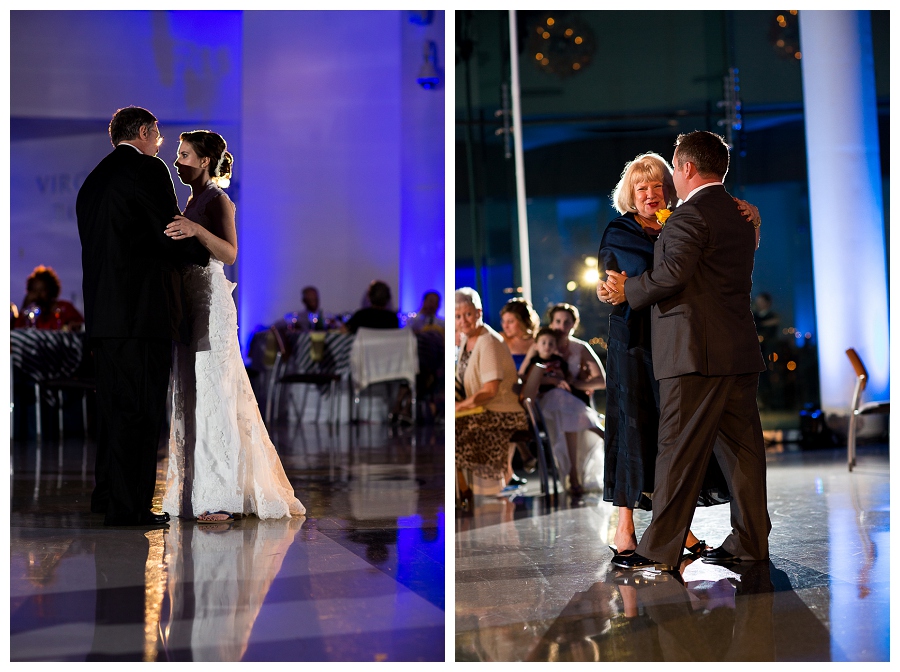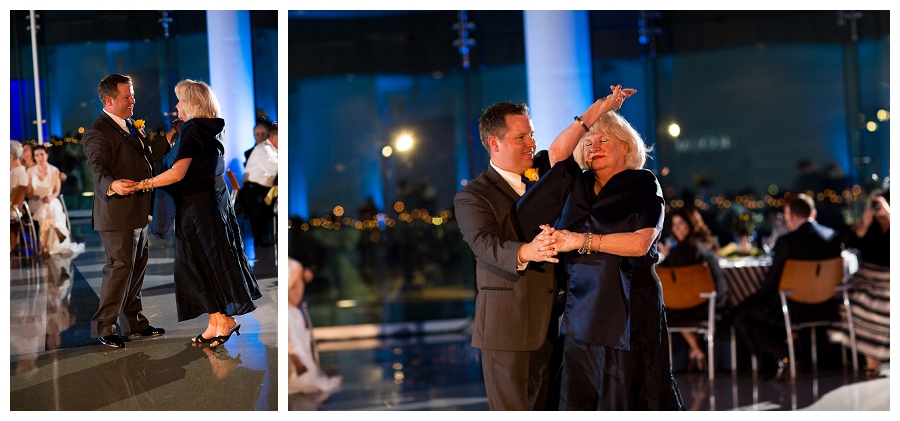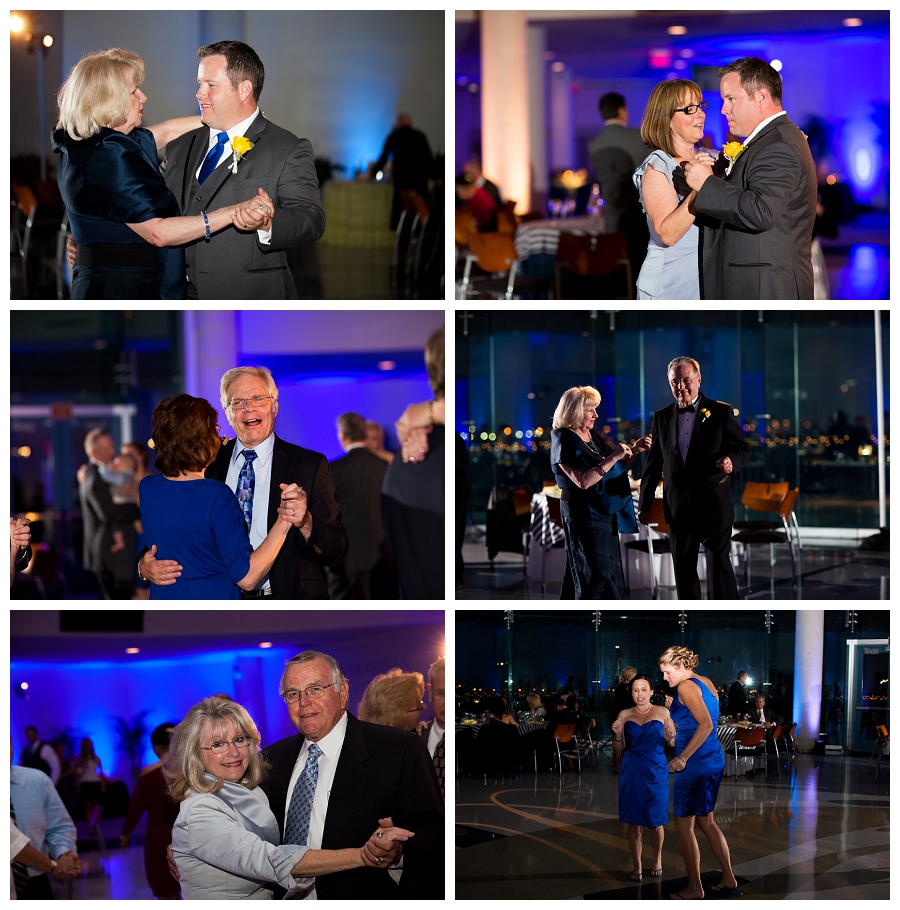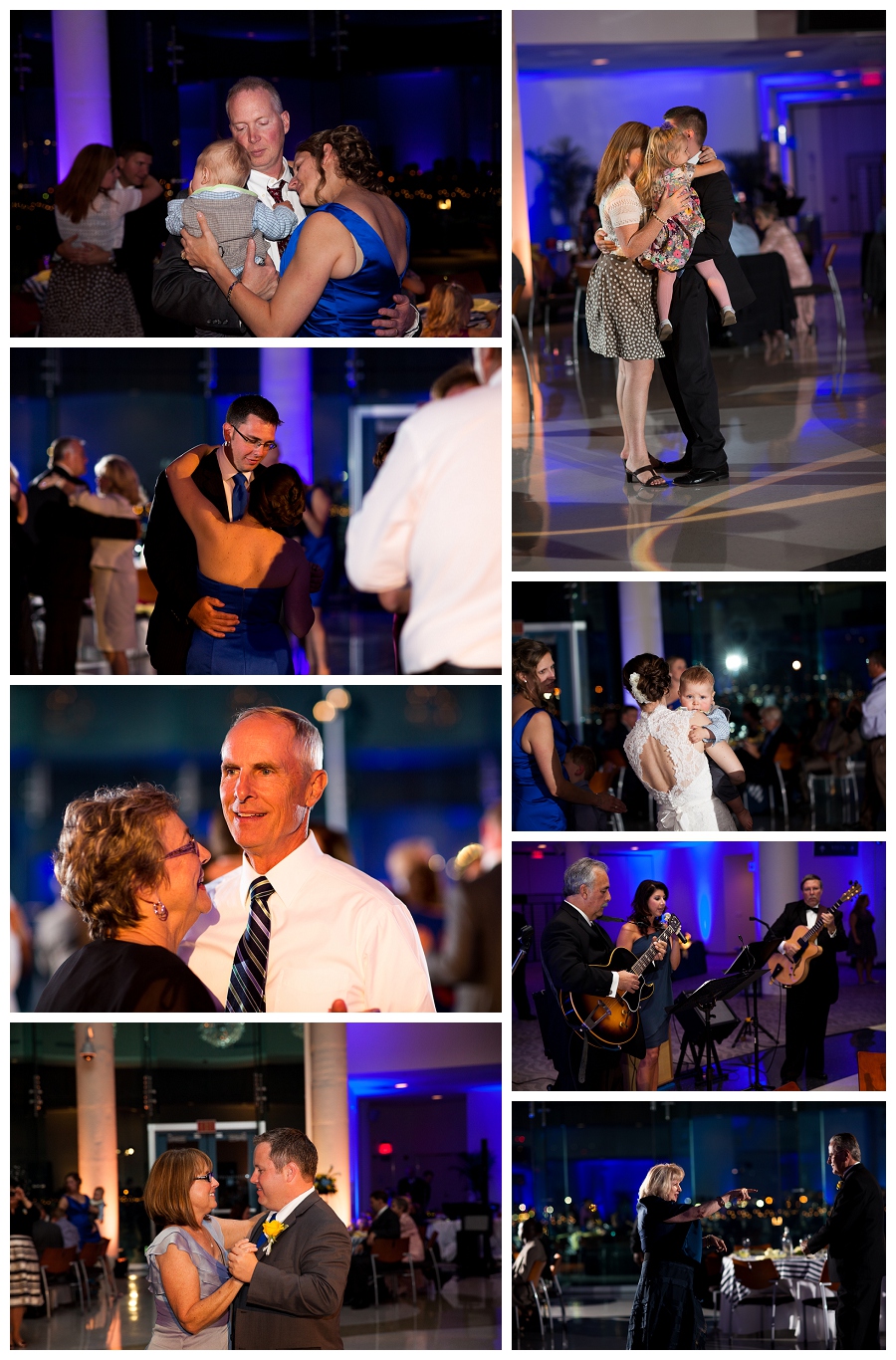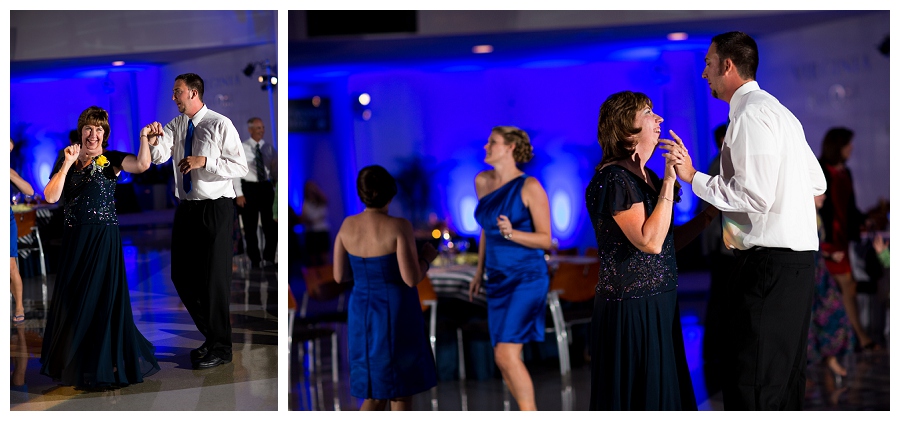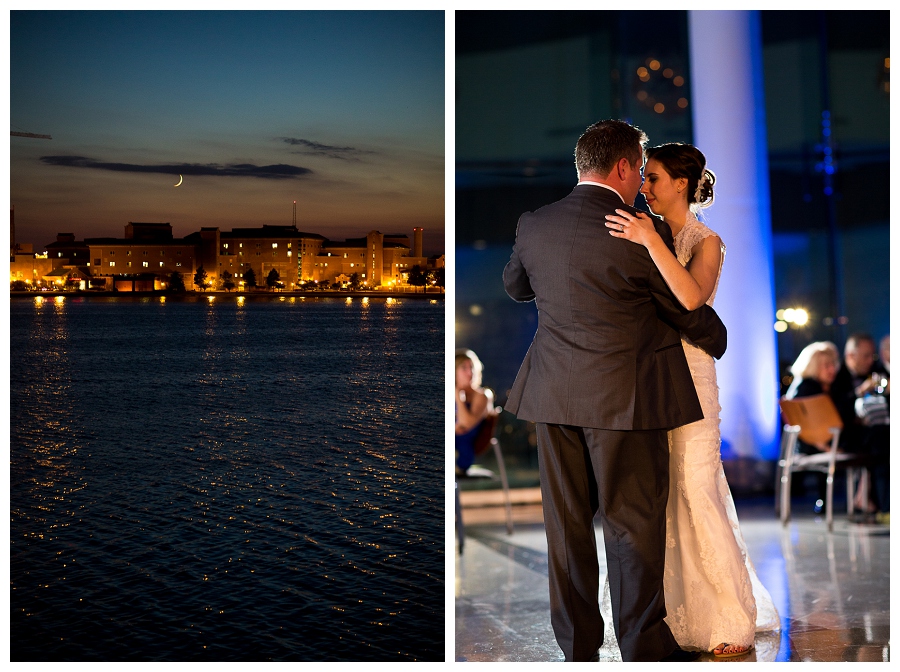 Special thanks to Jay and Erika Mills for all your hard work on this wedding and to Hannah Hildebrandt and her team for coordinating all the beautiful details at this event. It was Perfect!