Jenna and Bob are such a fun, smart, gorgeous and amazing couple!  They met in law school at Catholic University.  They met during class, and Bob will tell you that he tried to talk to Jenna, but she blew him off.  Jenna says she wasn't blowing him off at all…just trying to learn something!!  Check out their Engagement session Here to read more about how they met!  Jenna grew up on the Eastern Shore of Virginia and knew she wanted to have their wedding there.  If you have not been to the Eastern Shore…you are missing one of our Country's true gems!!  I absolutely LOVE it there.  The beauty, the wildlife, the smells of the salt and marsh air and the sounds make it one of my FAVORITE places to be.  Jenna and Bob chose the Oyster Farm at King's Creek which is an amazing restaurant and venue!  They got married at the end of a very long pier!  I think that when a bald eagle flies over your Ceremony right before you get married, that is a great indicator to how perfect the day is going to be!!  And perfect it was!!!  I loved all of Jenna and Bob's details showcasing the best of the Eastern Shore!  From their wedding brand that includes a map of the Eastern Shore to the tables named after the towns.  To the oyster shells that they collected and cleaned for their place settings, to the wedding gifts that were prints from a local artist, to the fireworks shot off at a home across the water.  Everything was just amazing!!  Thanks to all the spectacular vendors that made this day fantastic!!  It was a true pleasure working with you all!!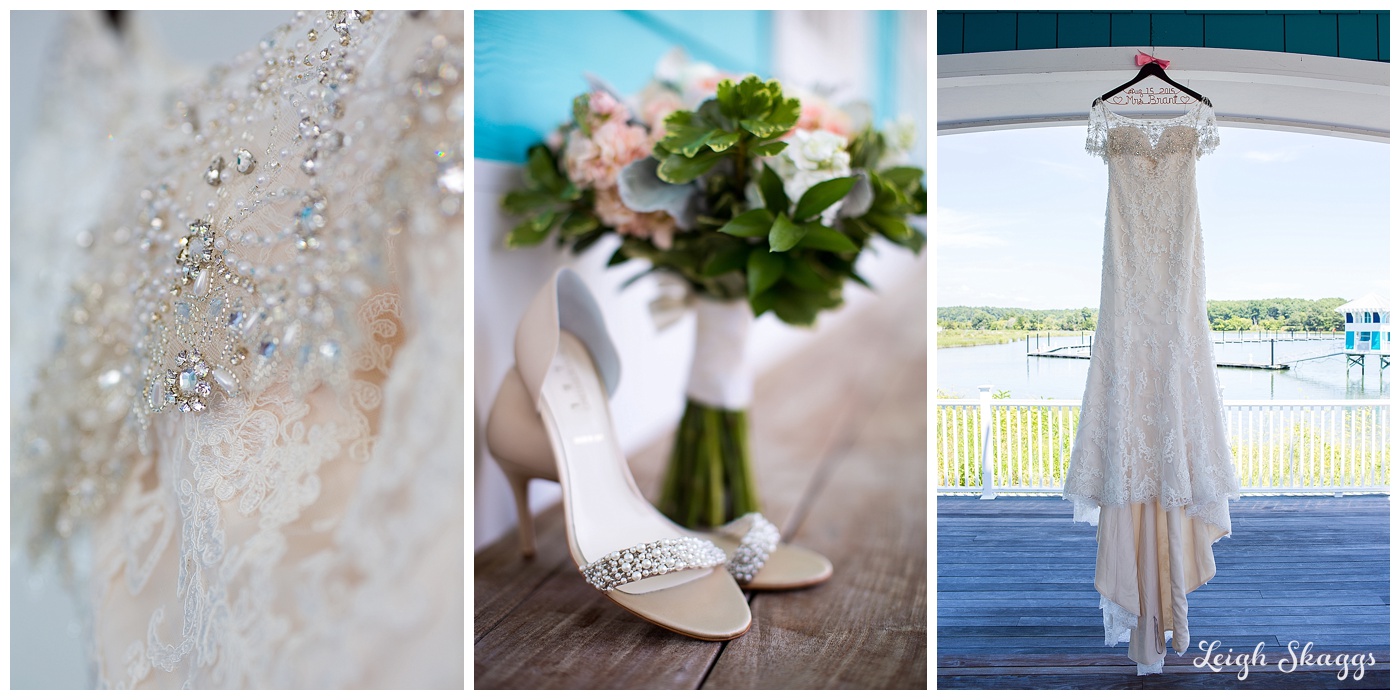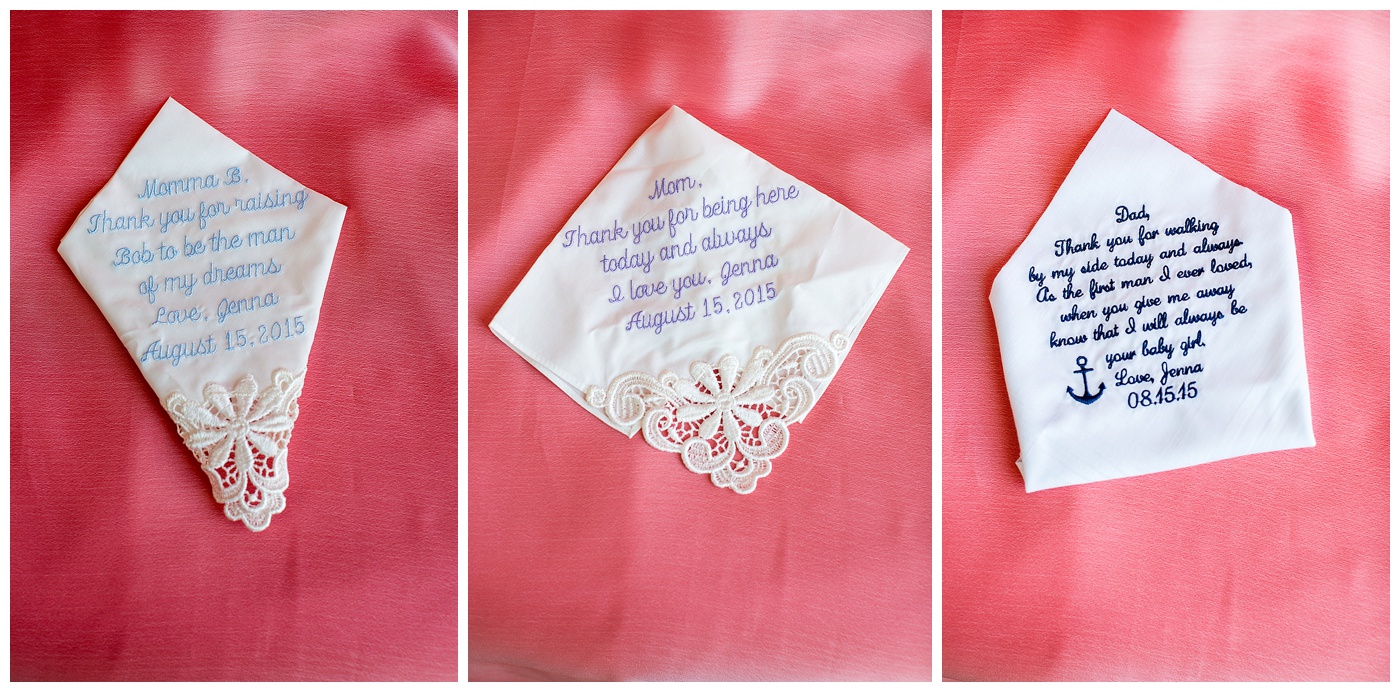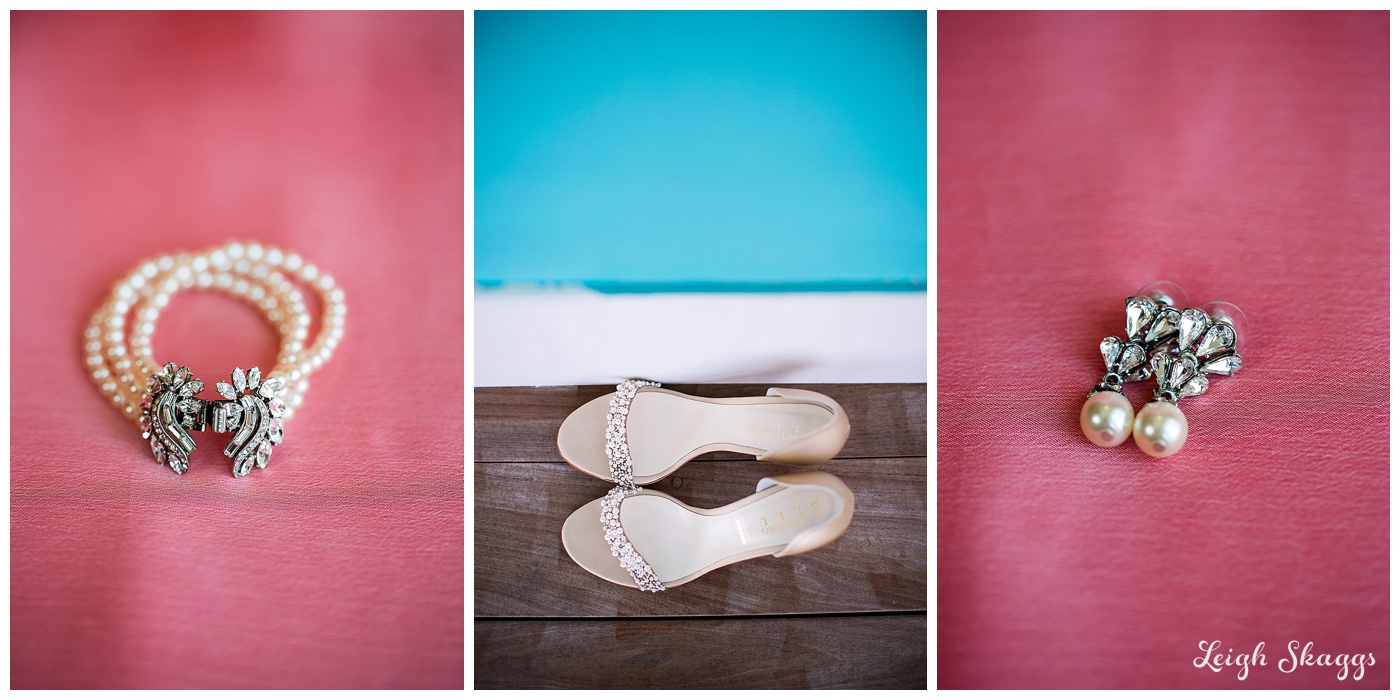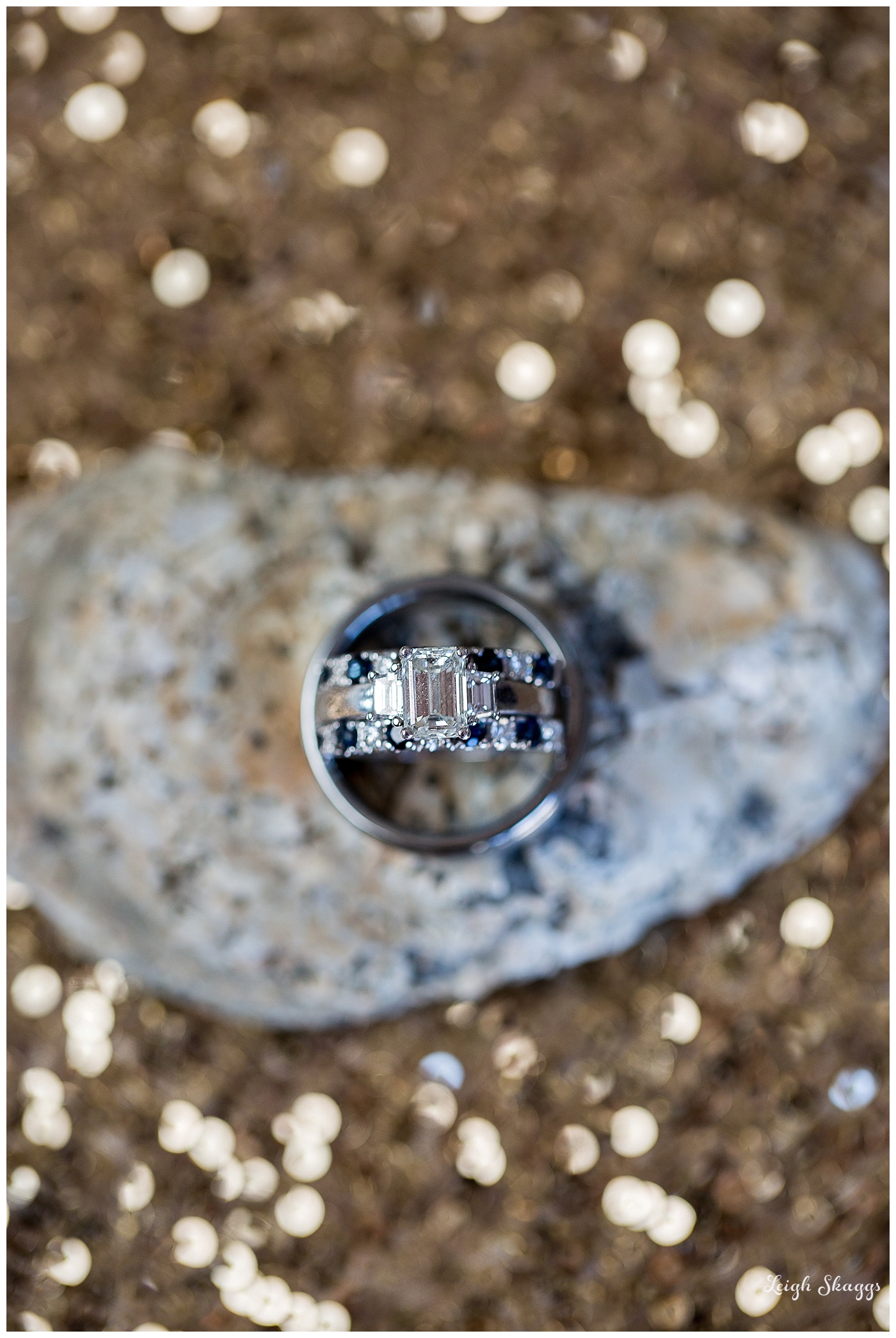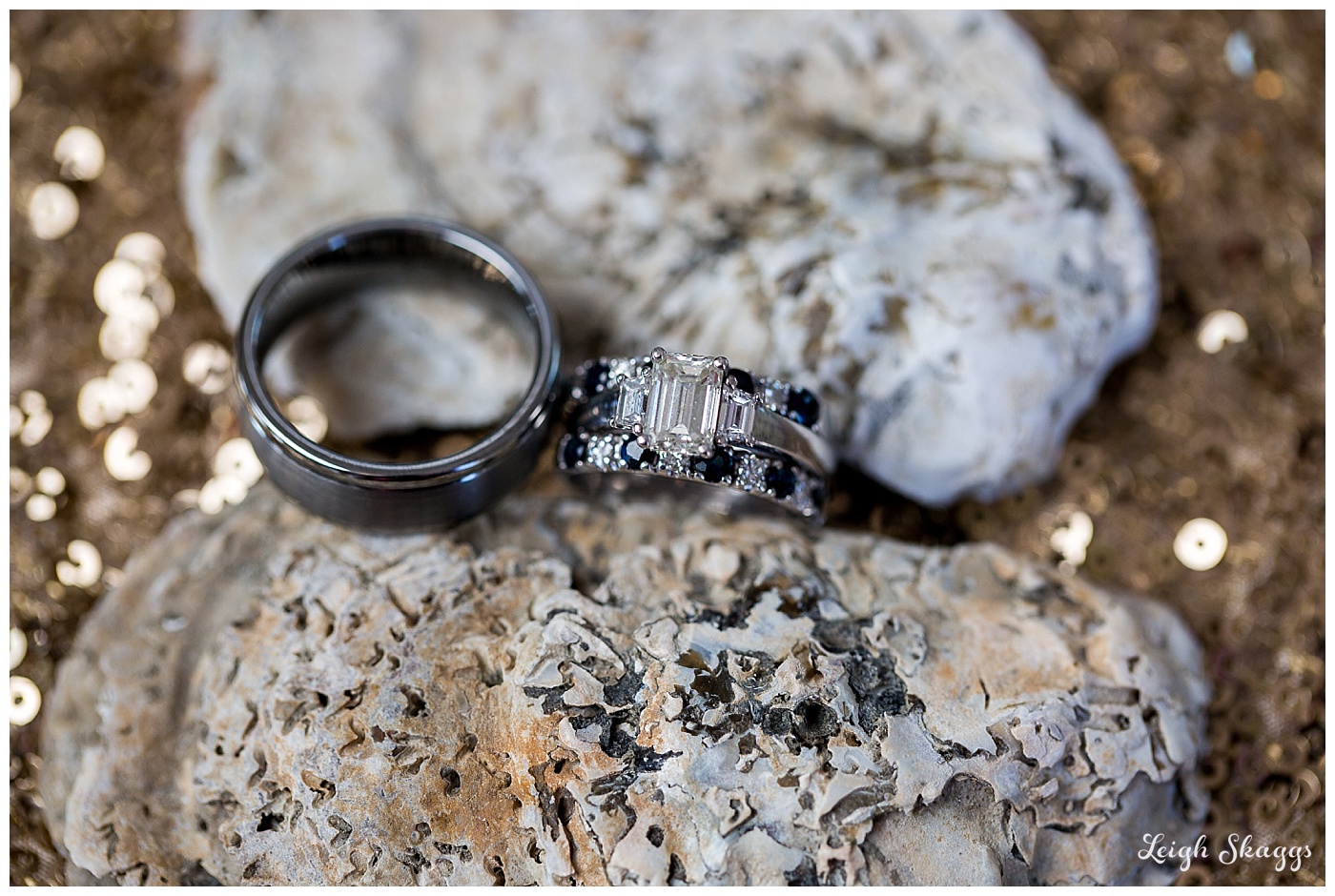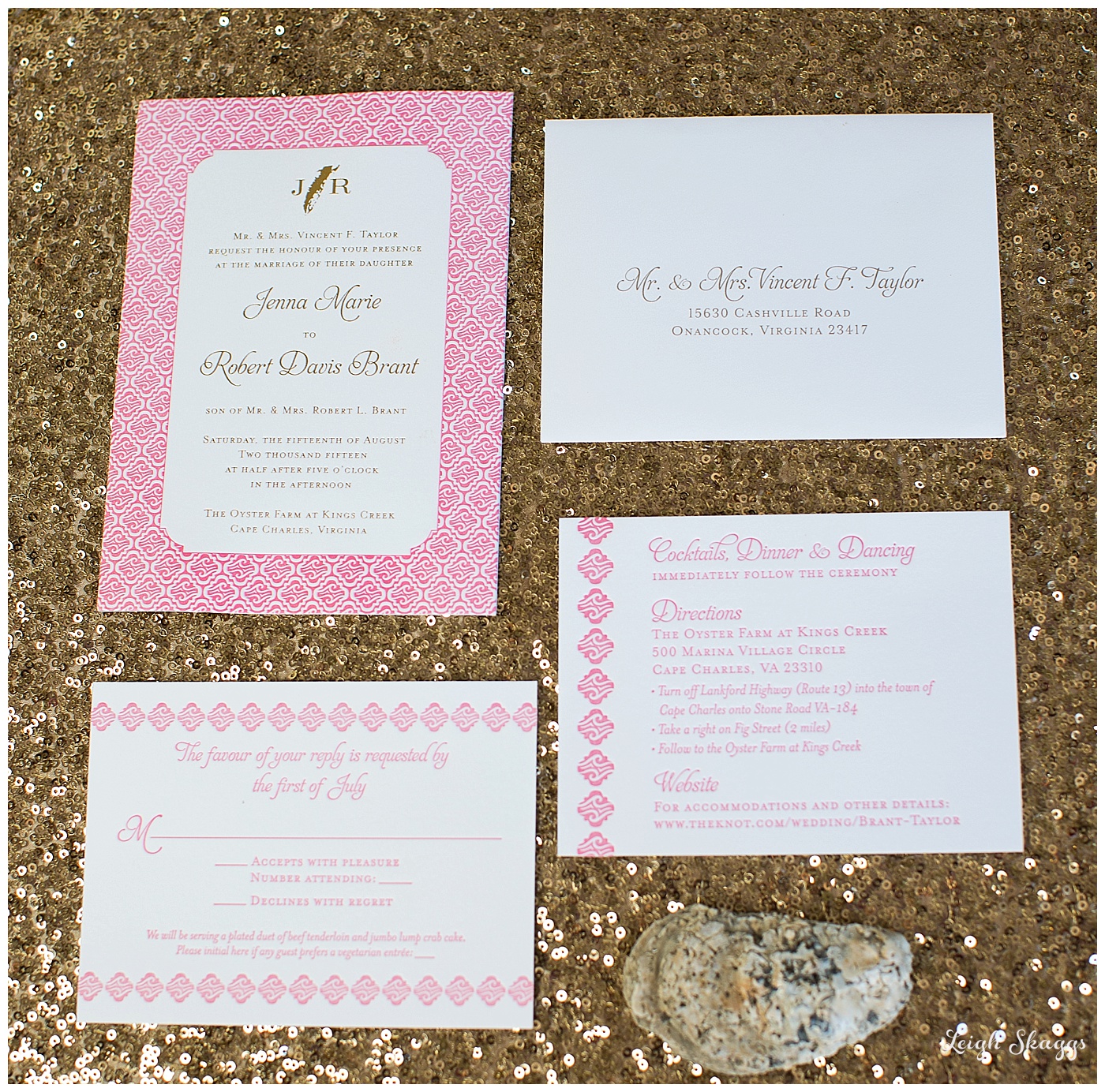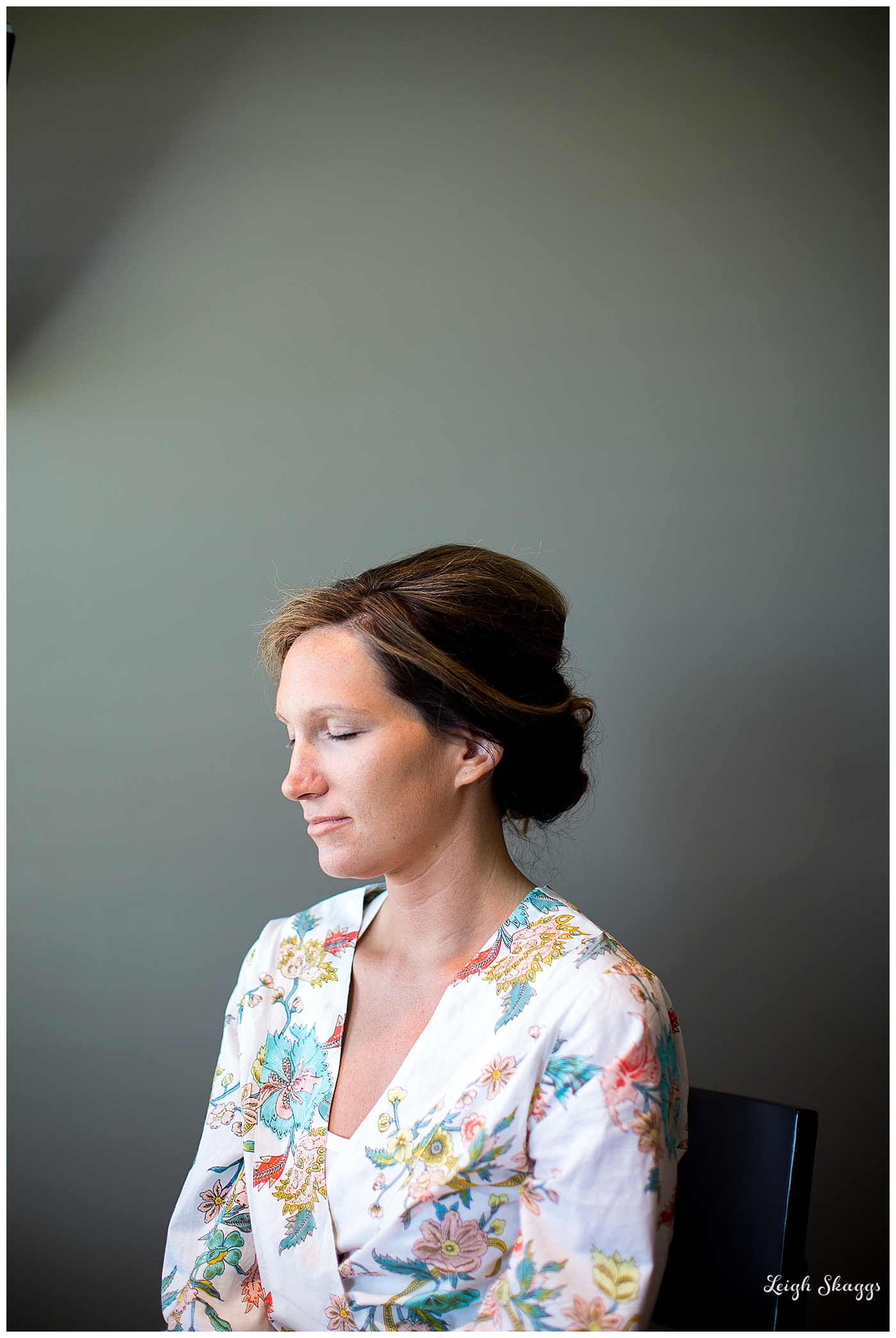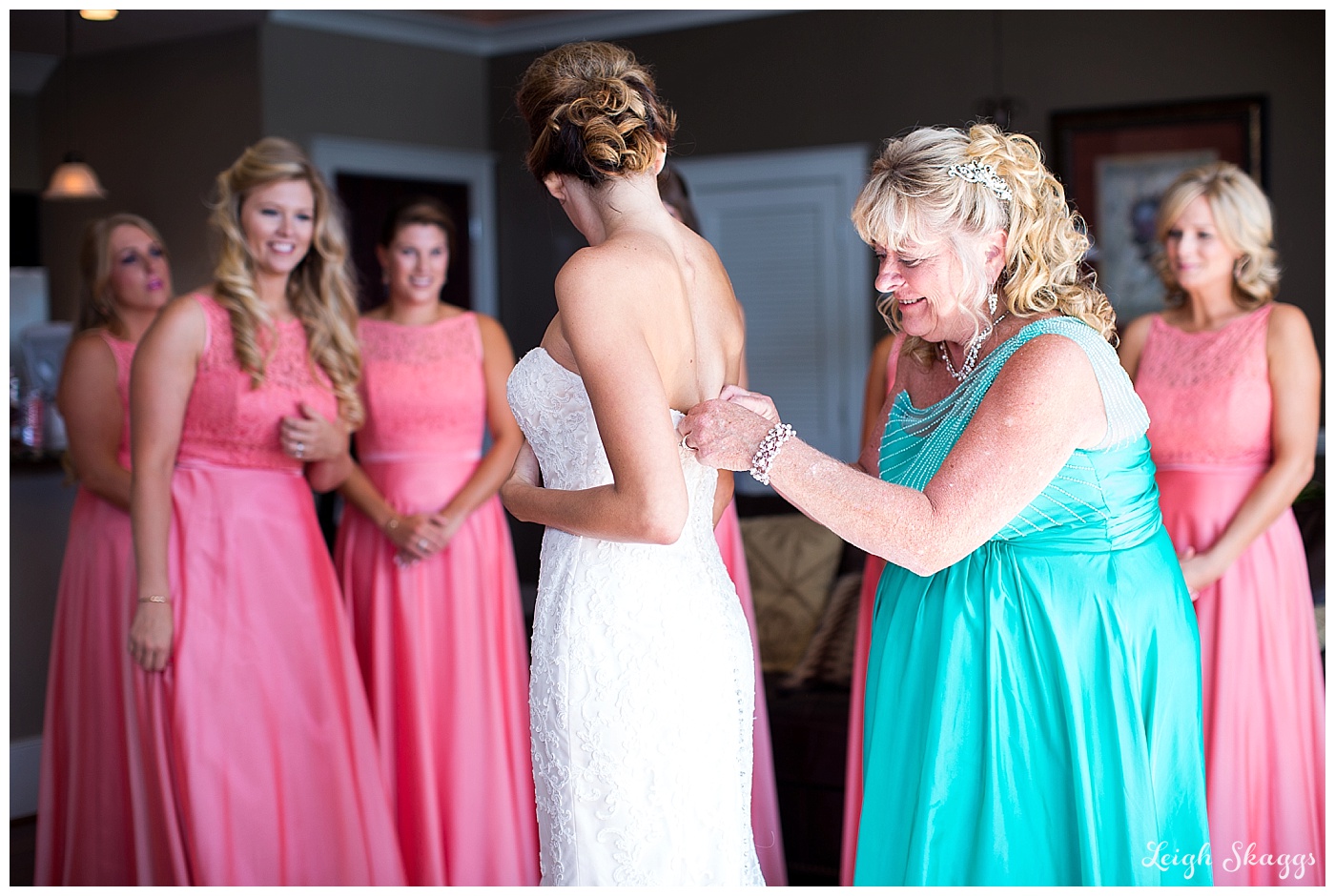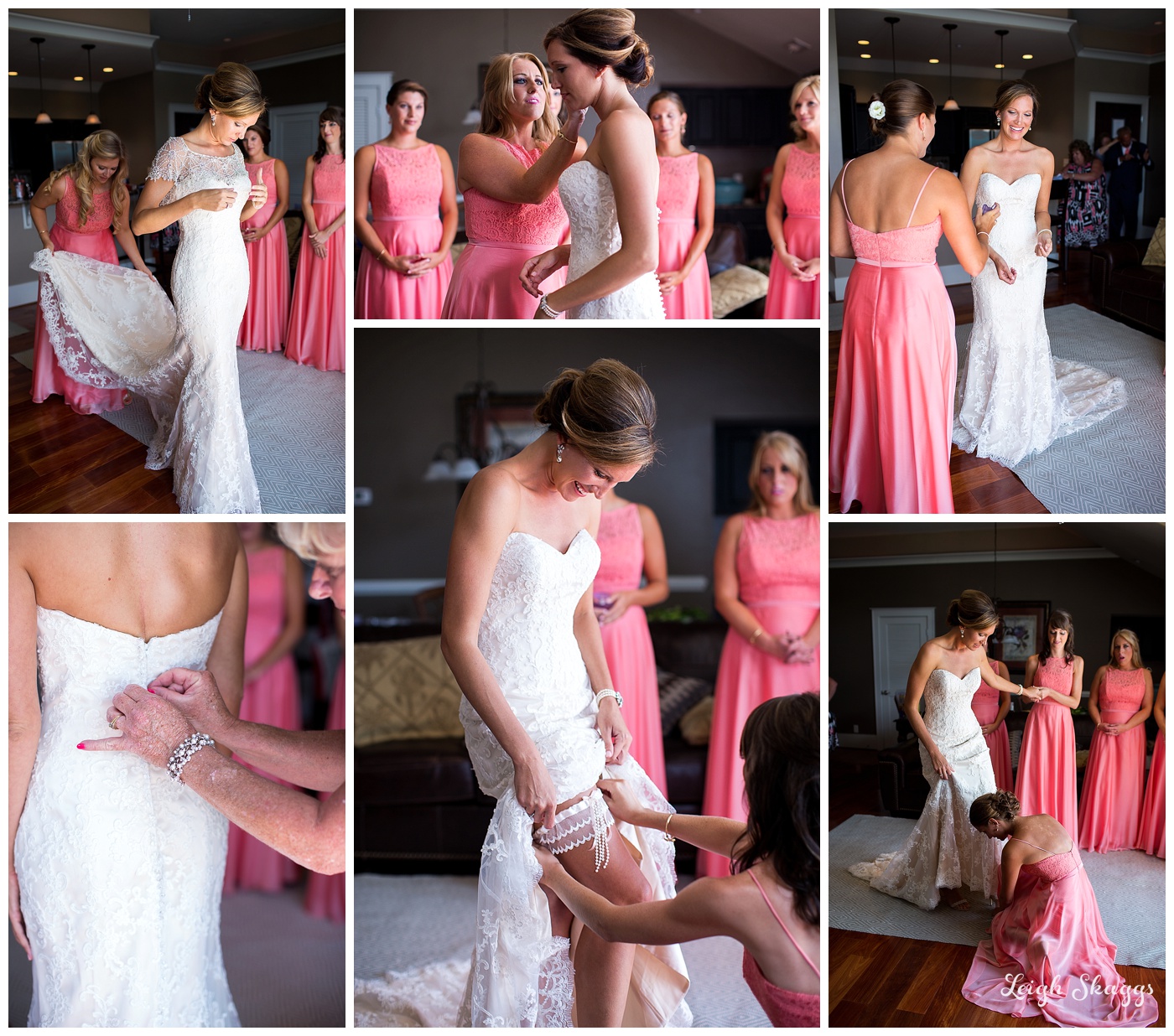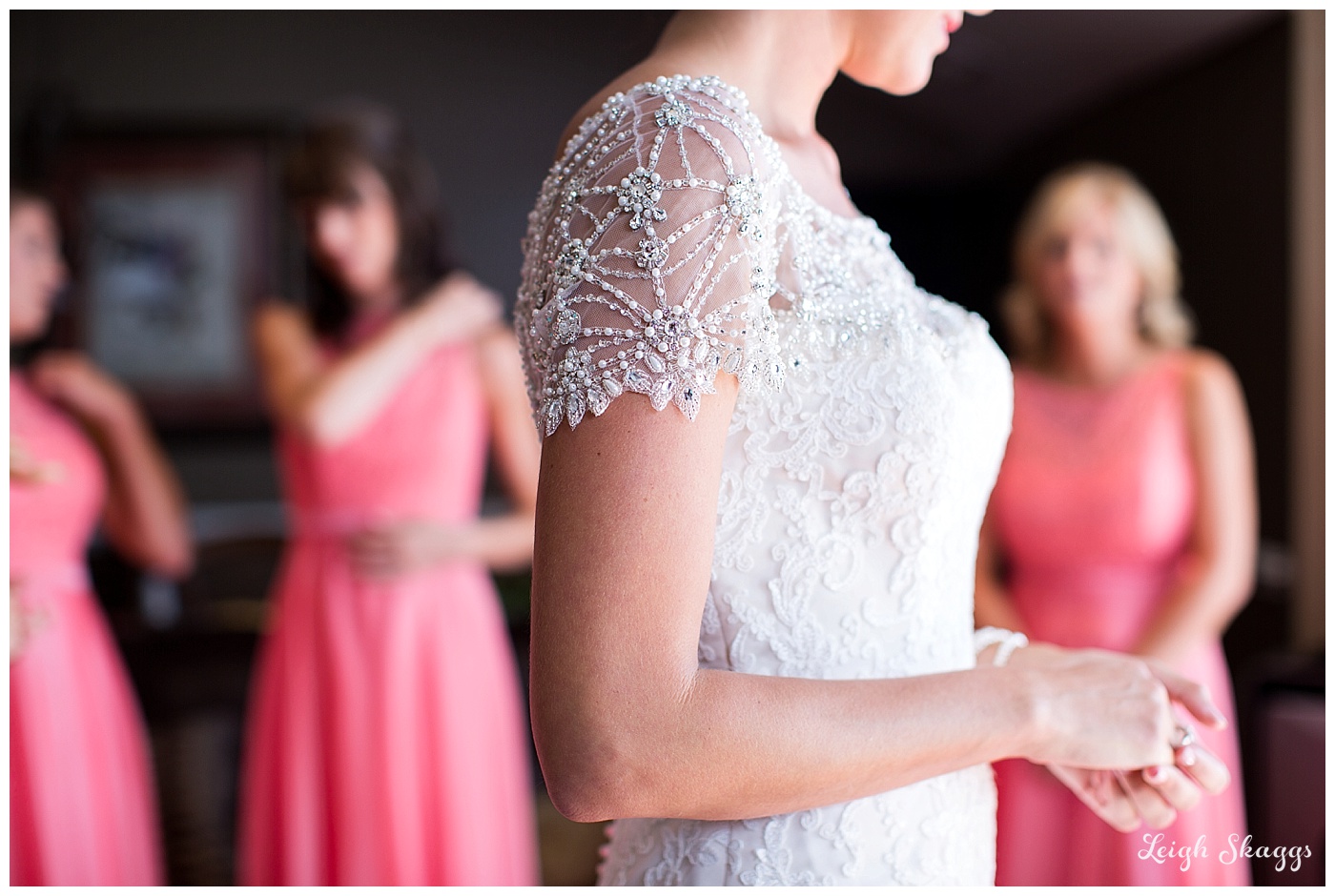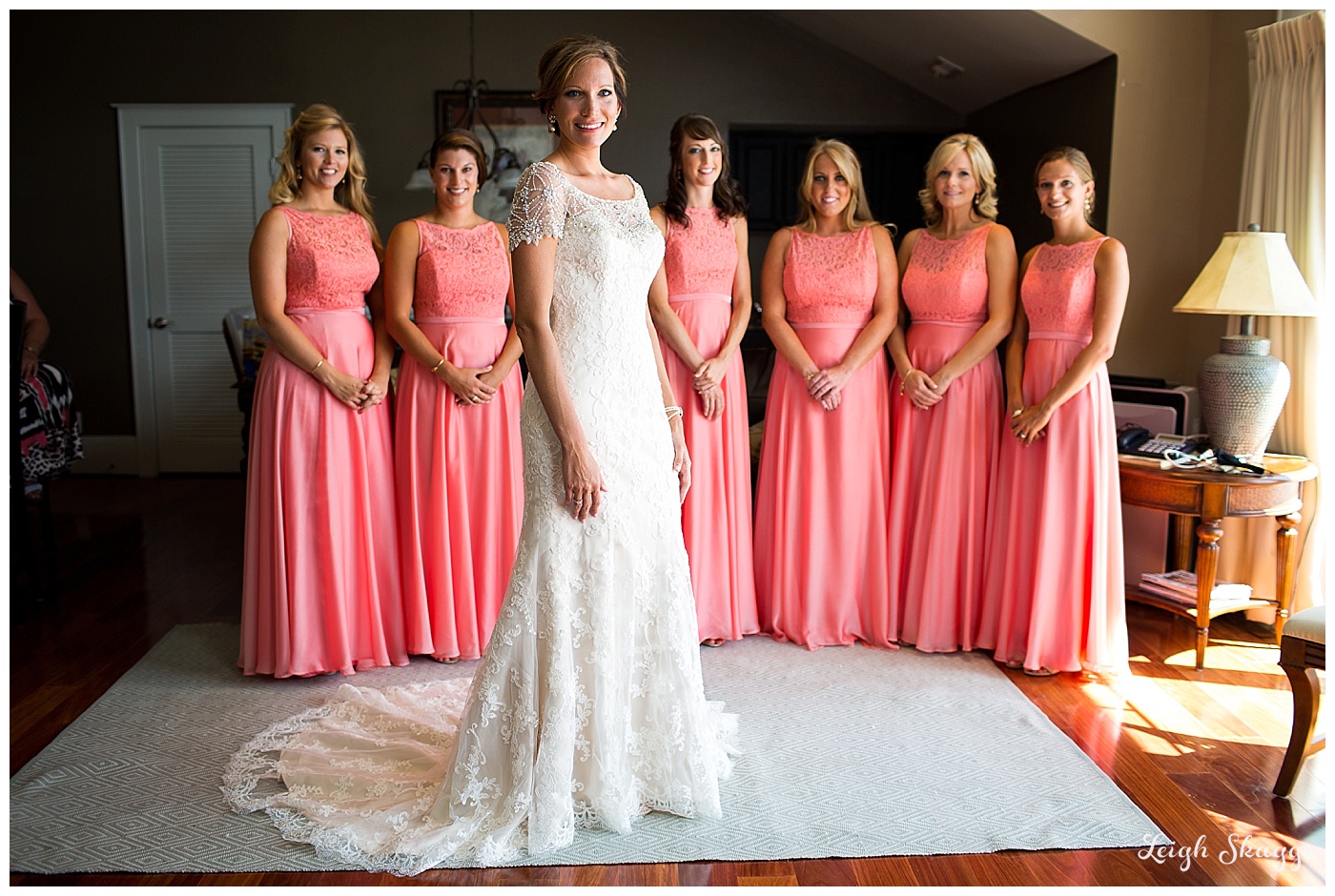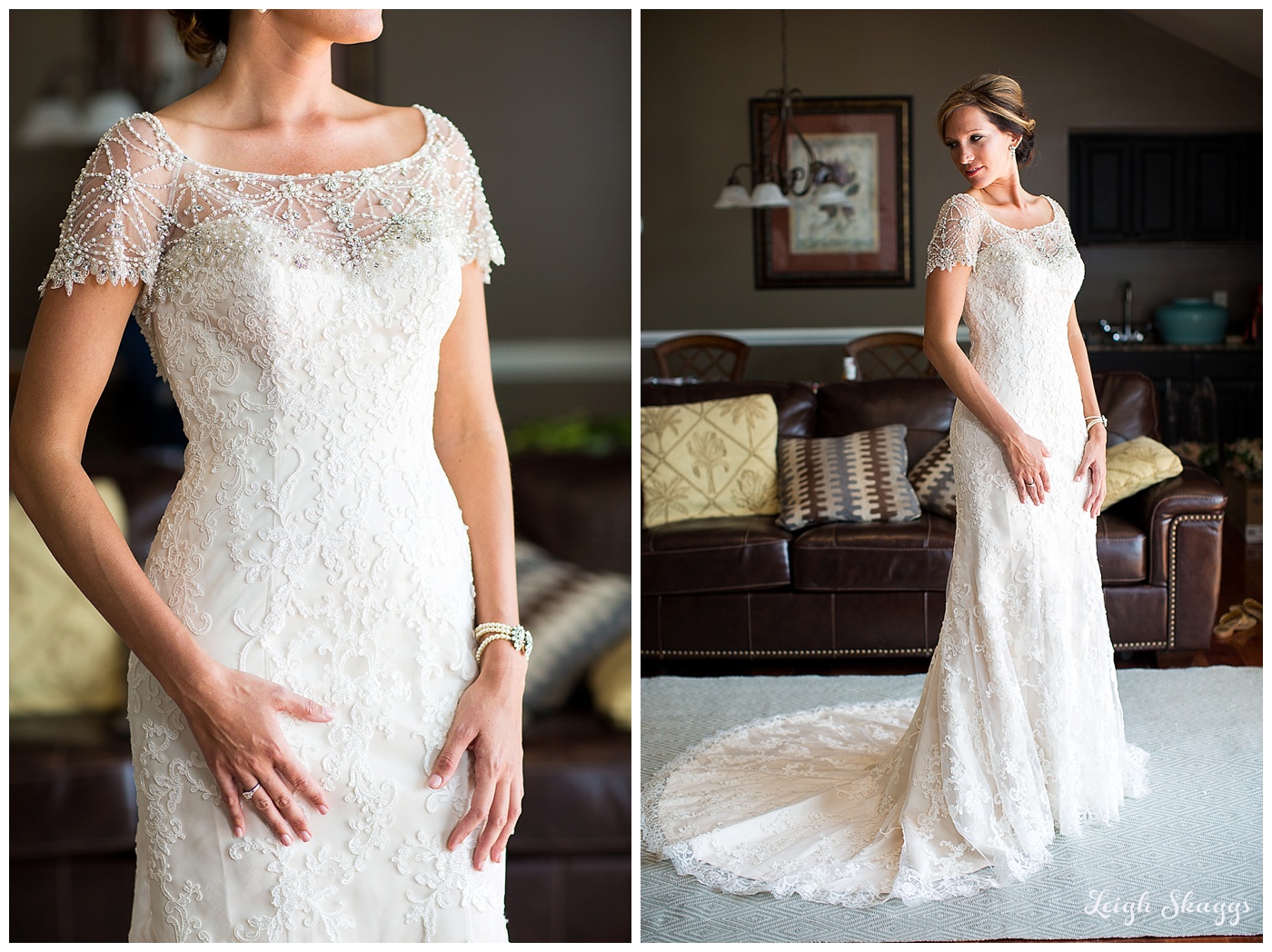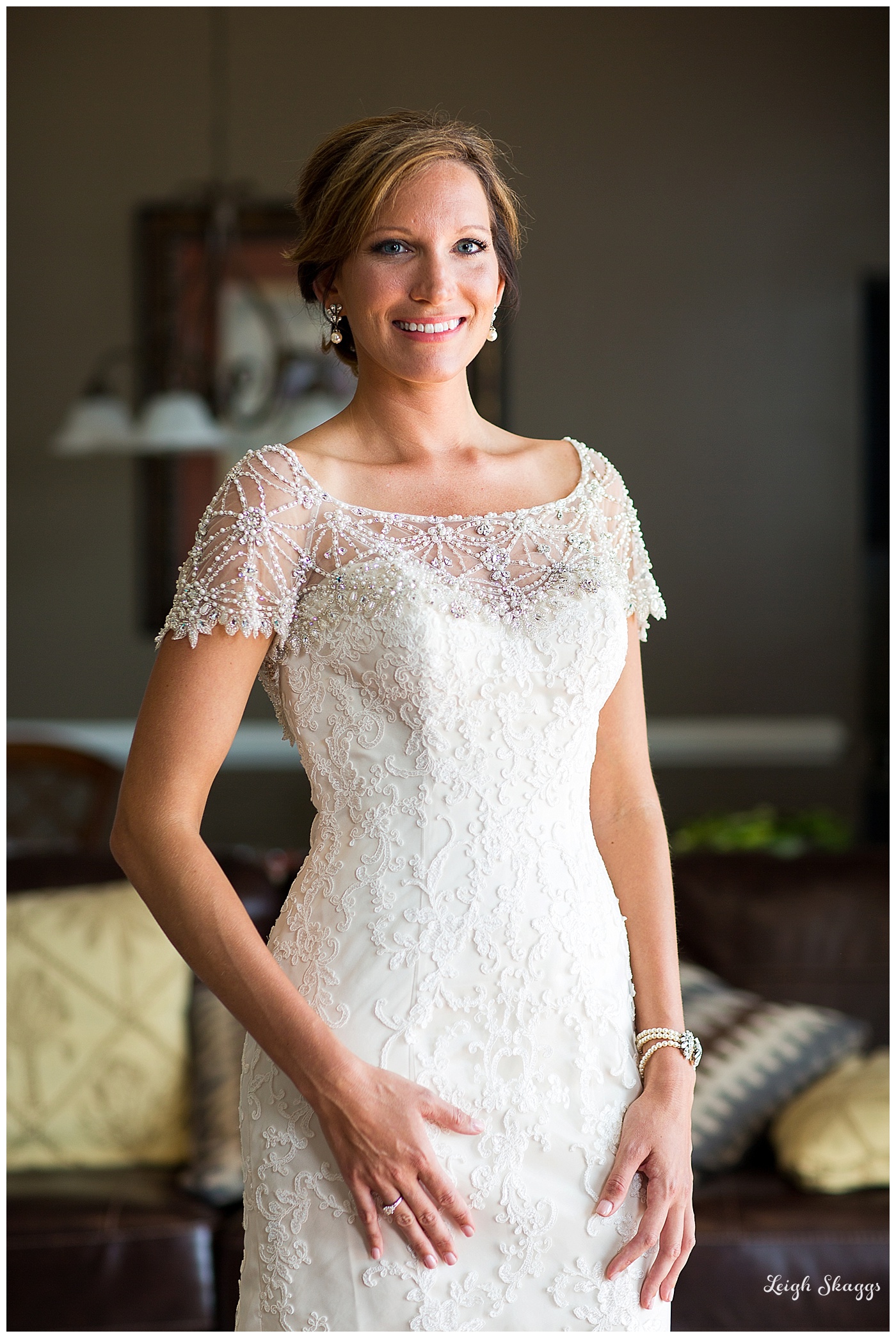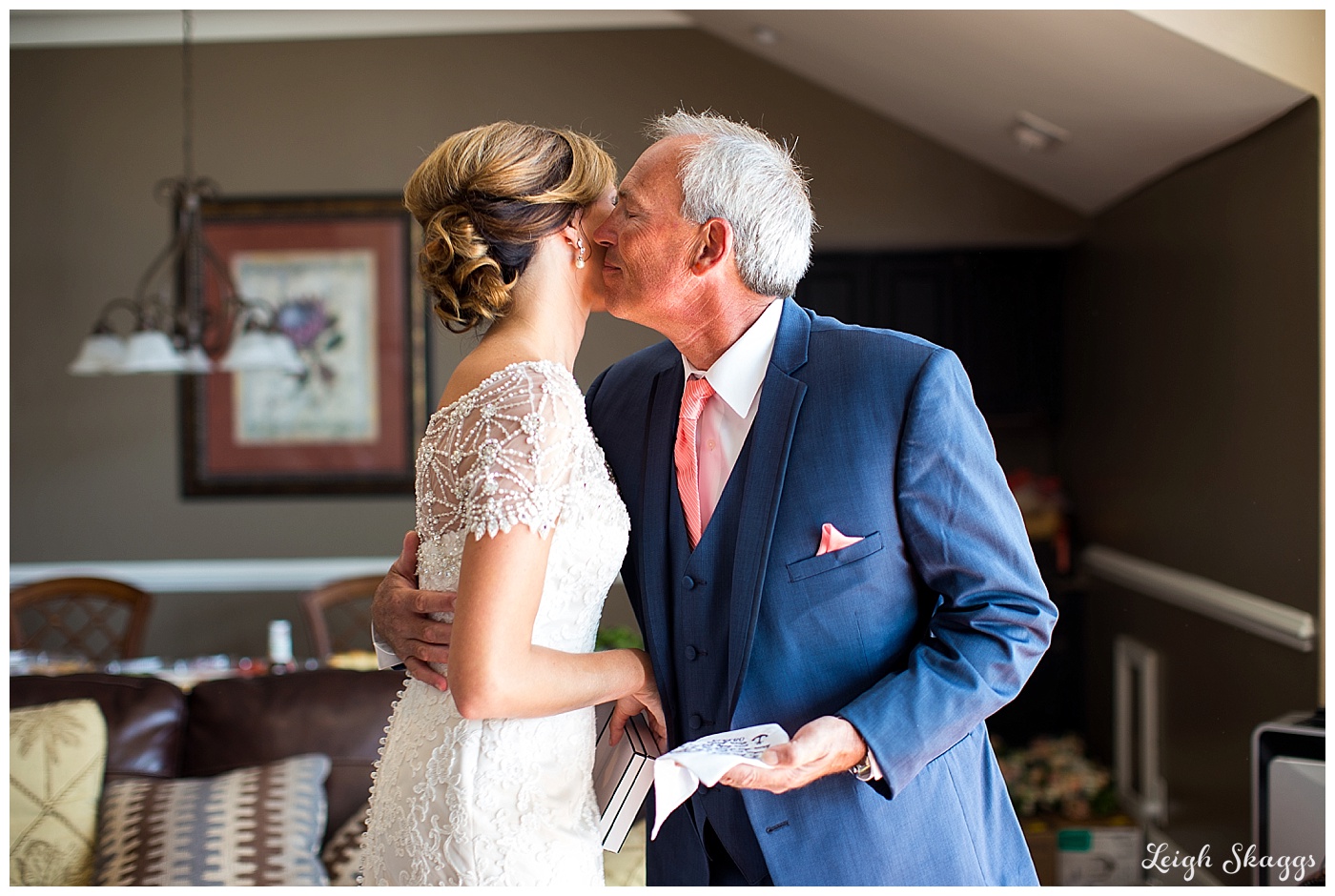 Jenna, you are a stunning Bride!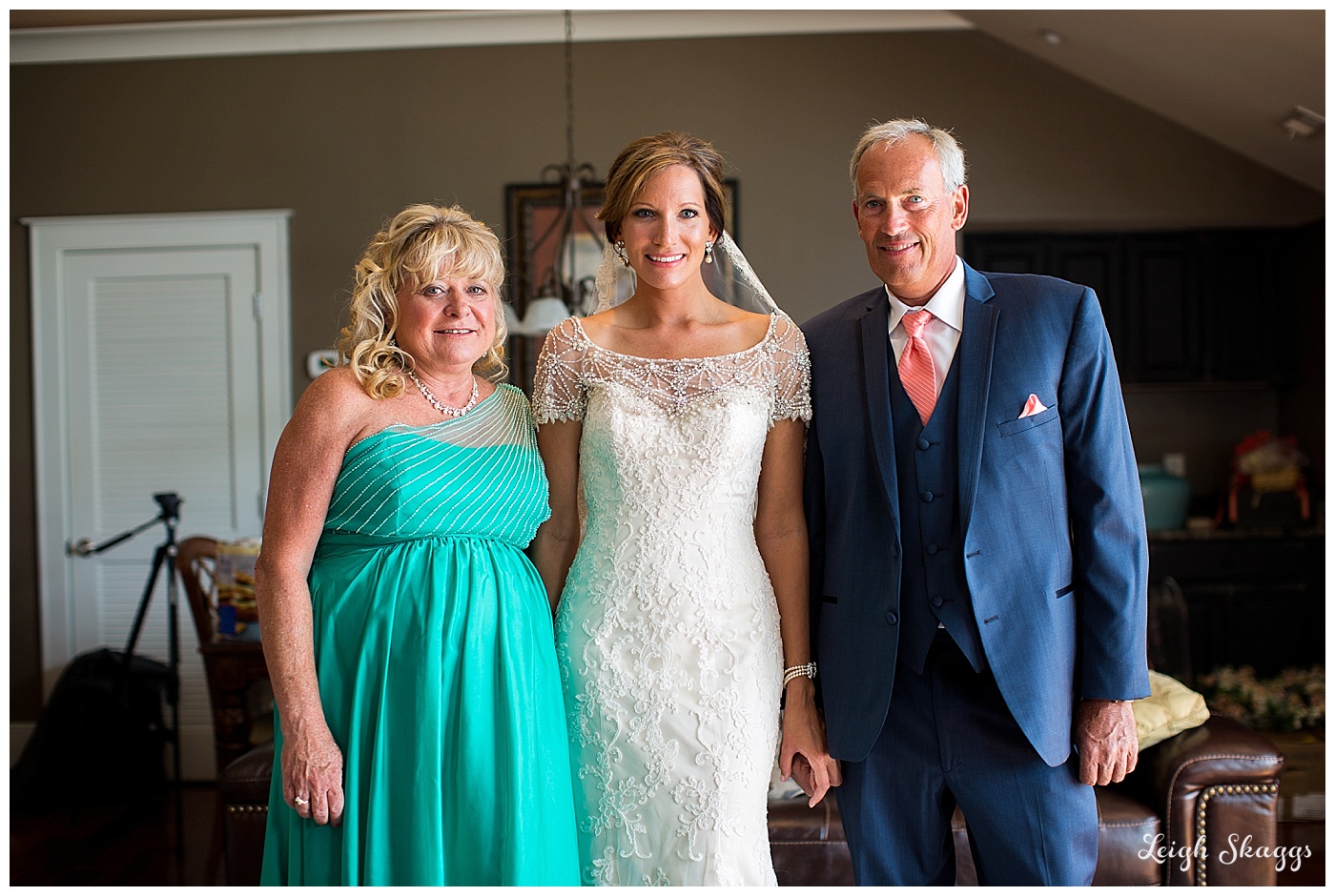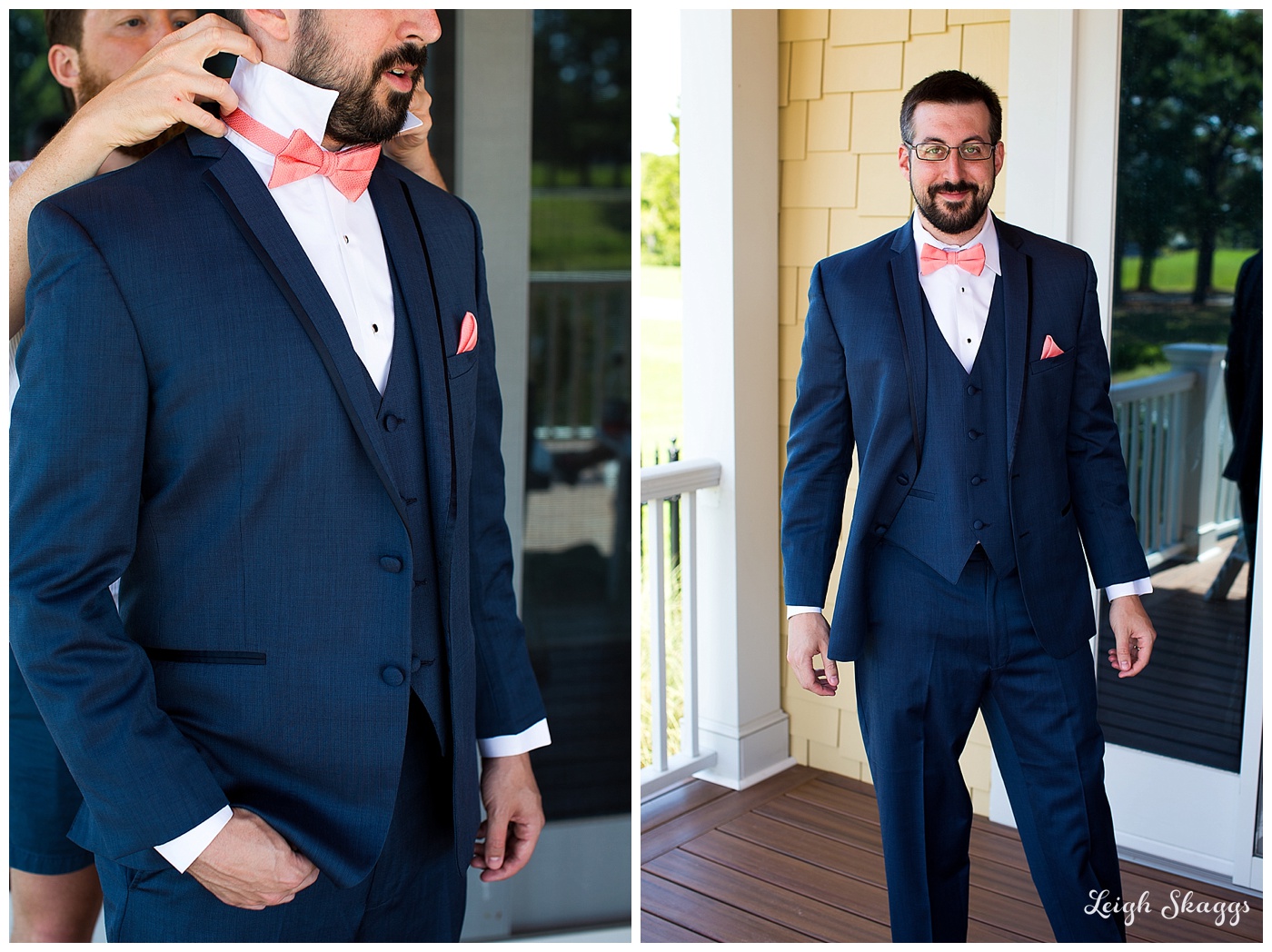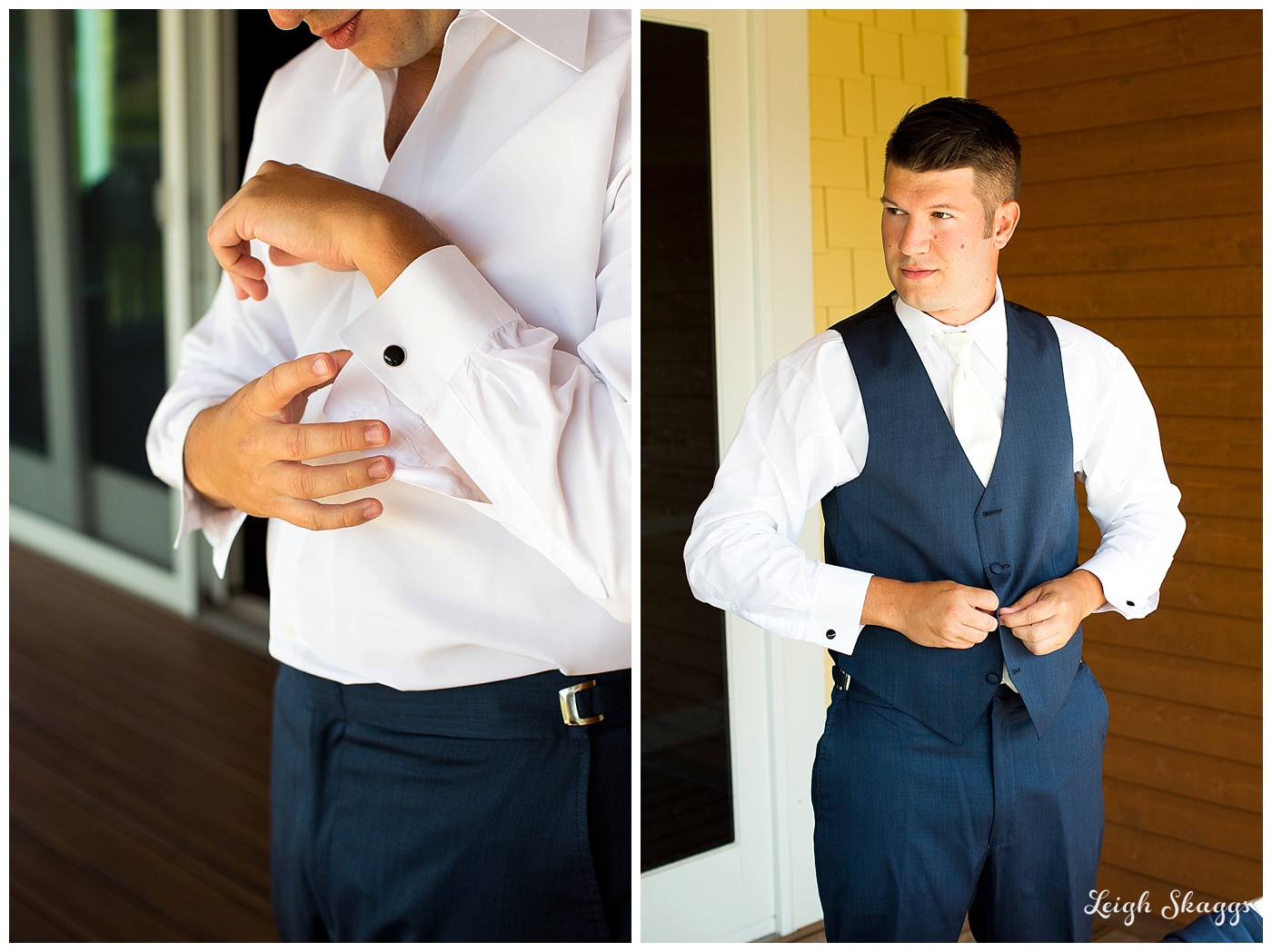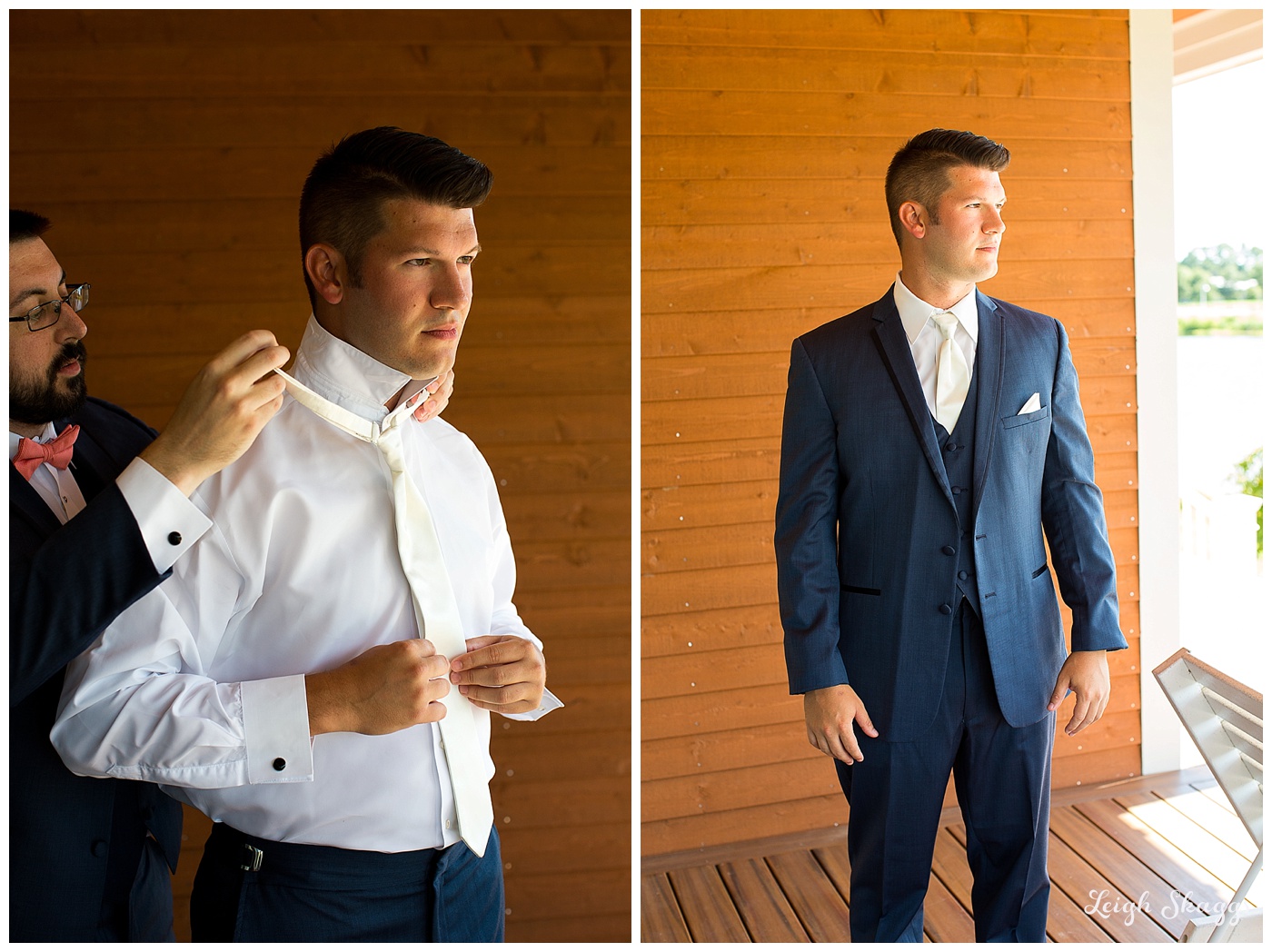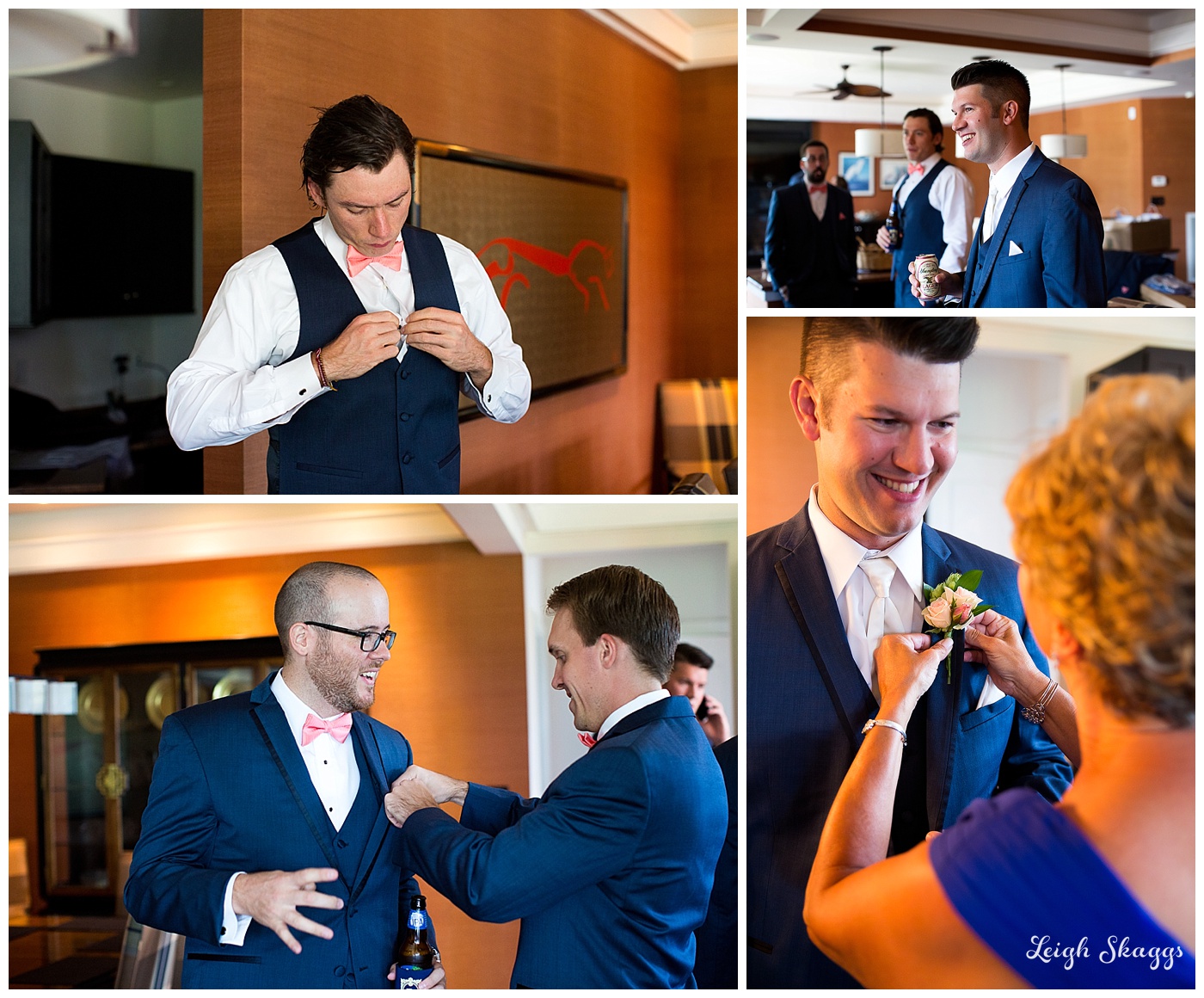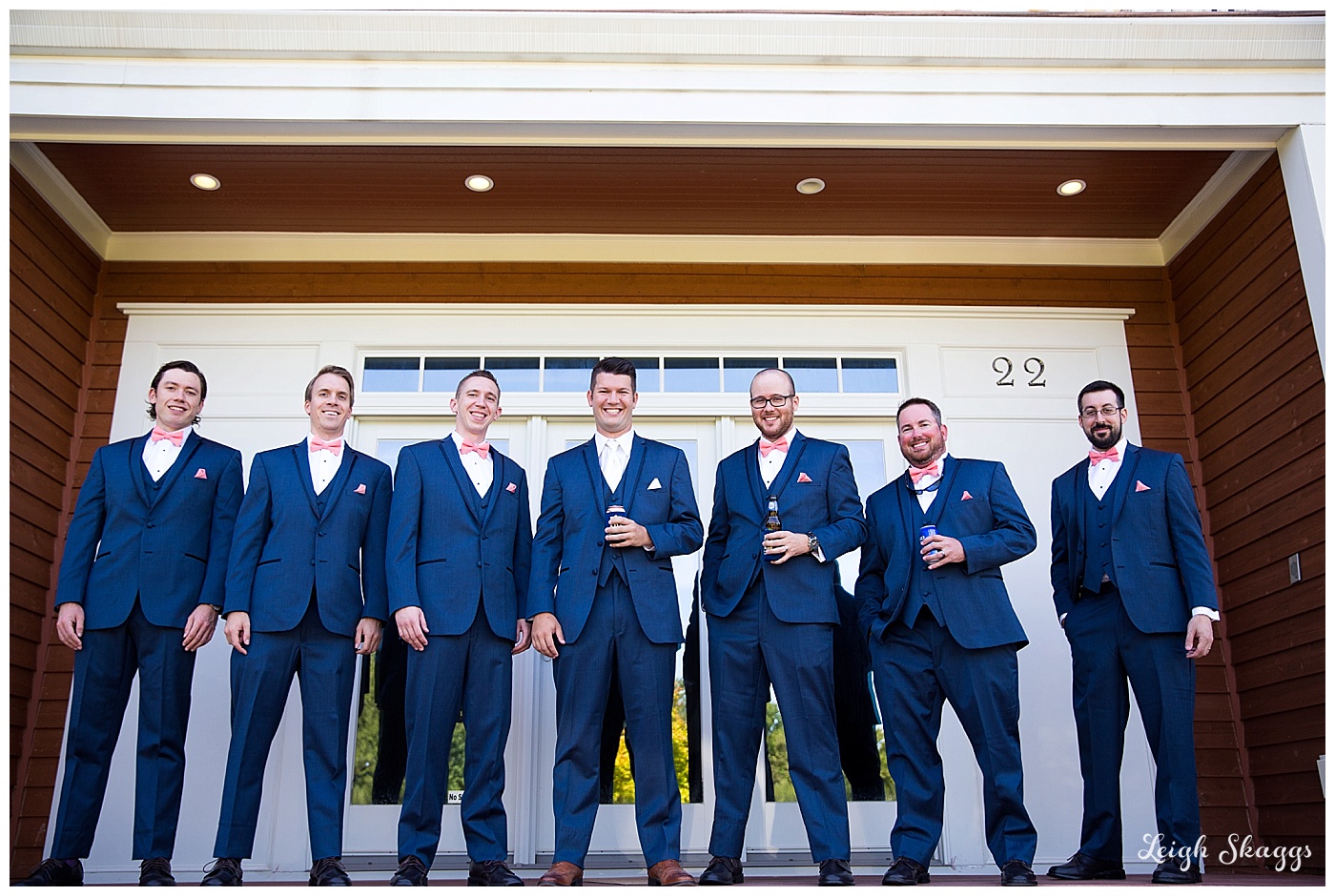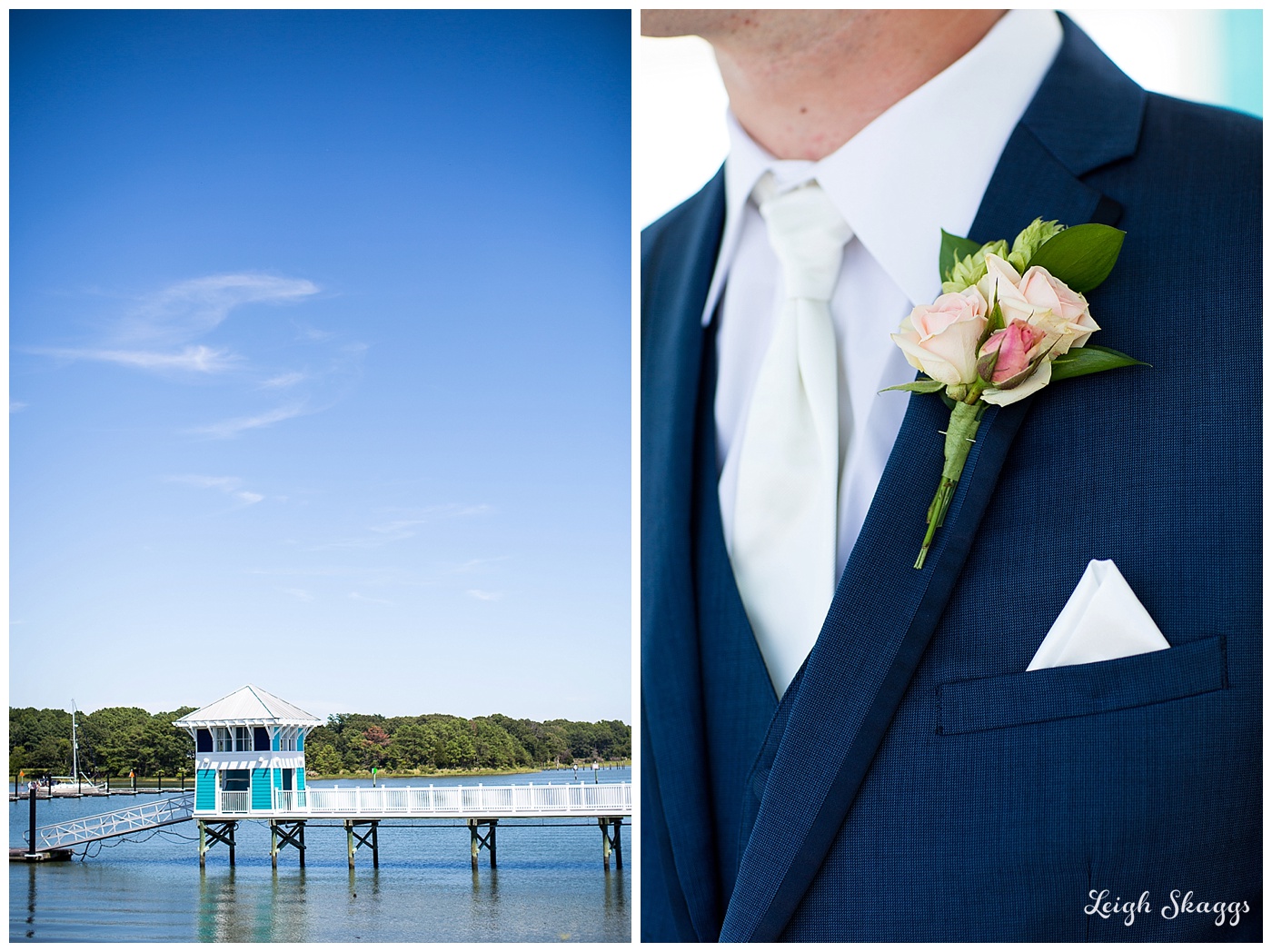 The First Look always a favorite of mine!!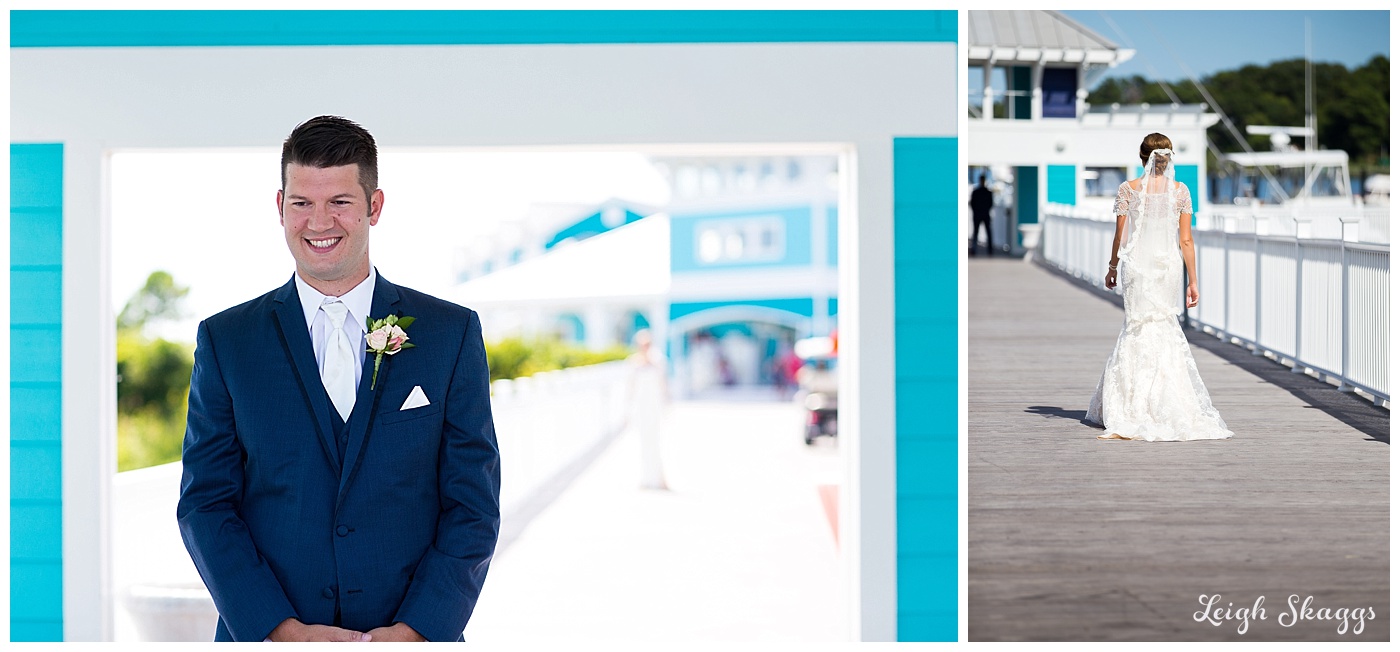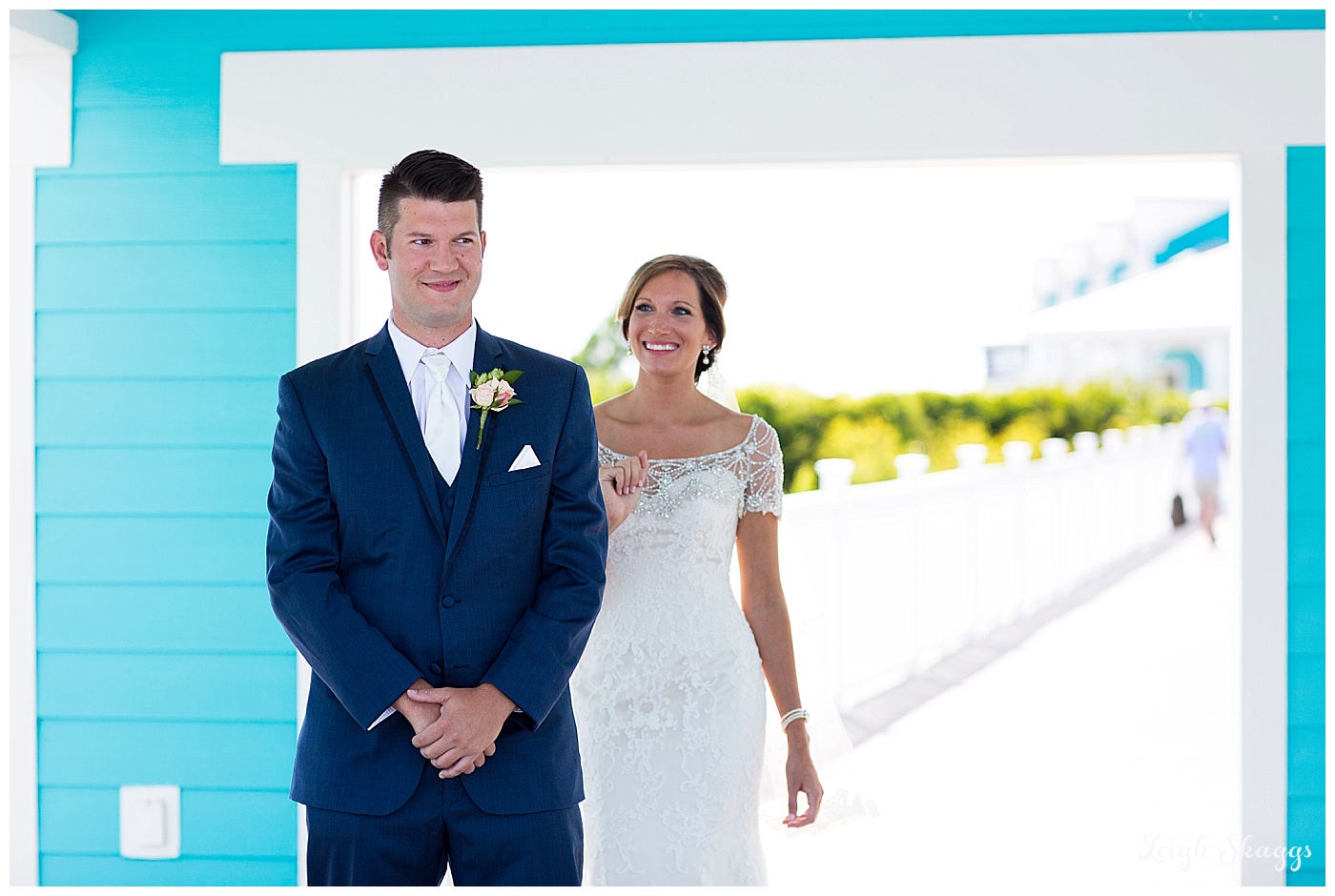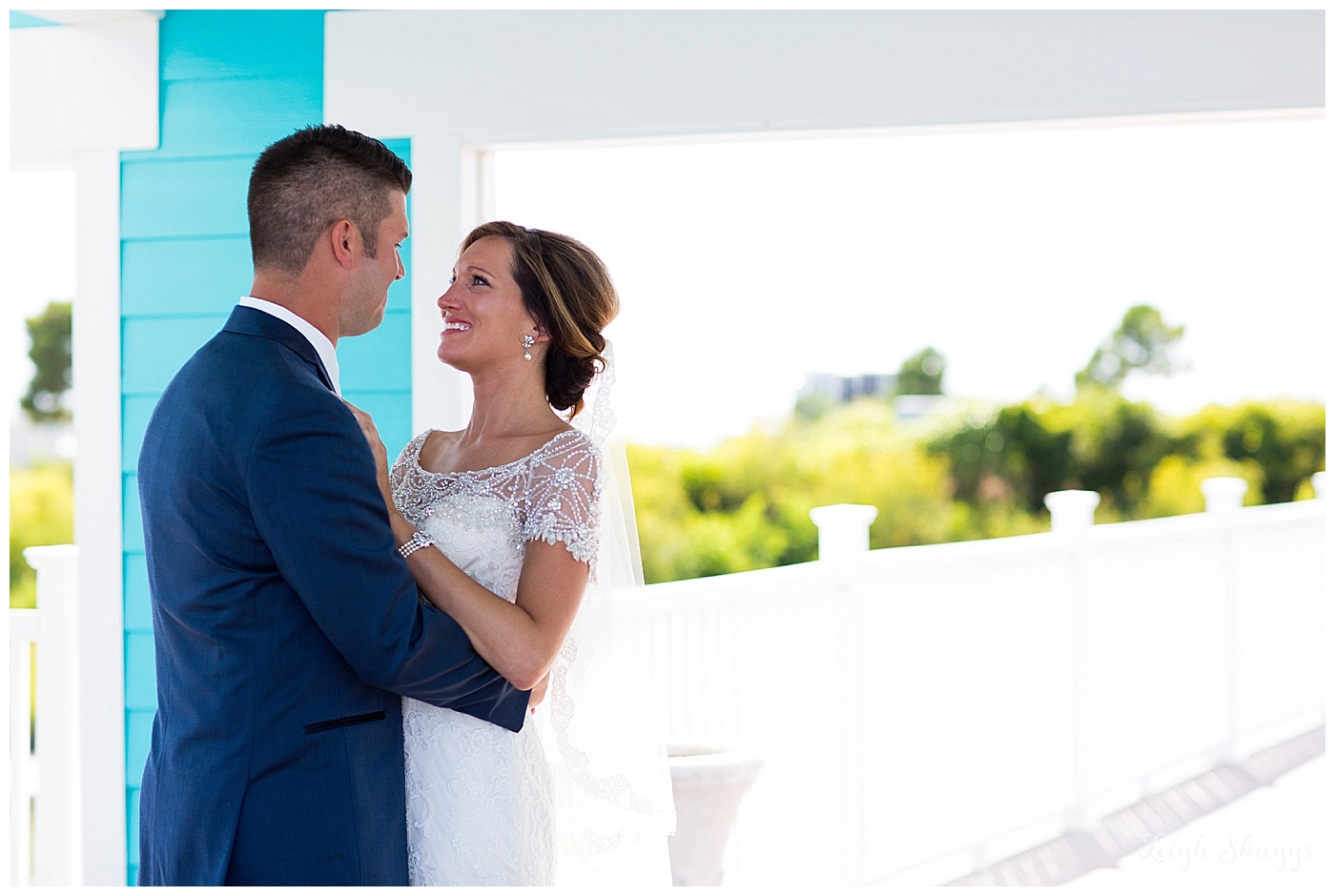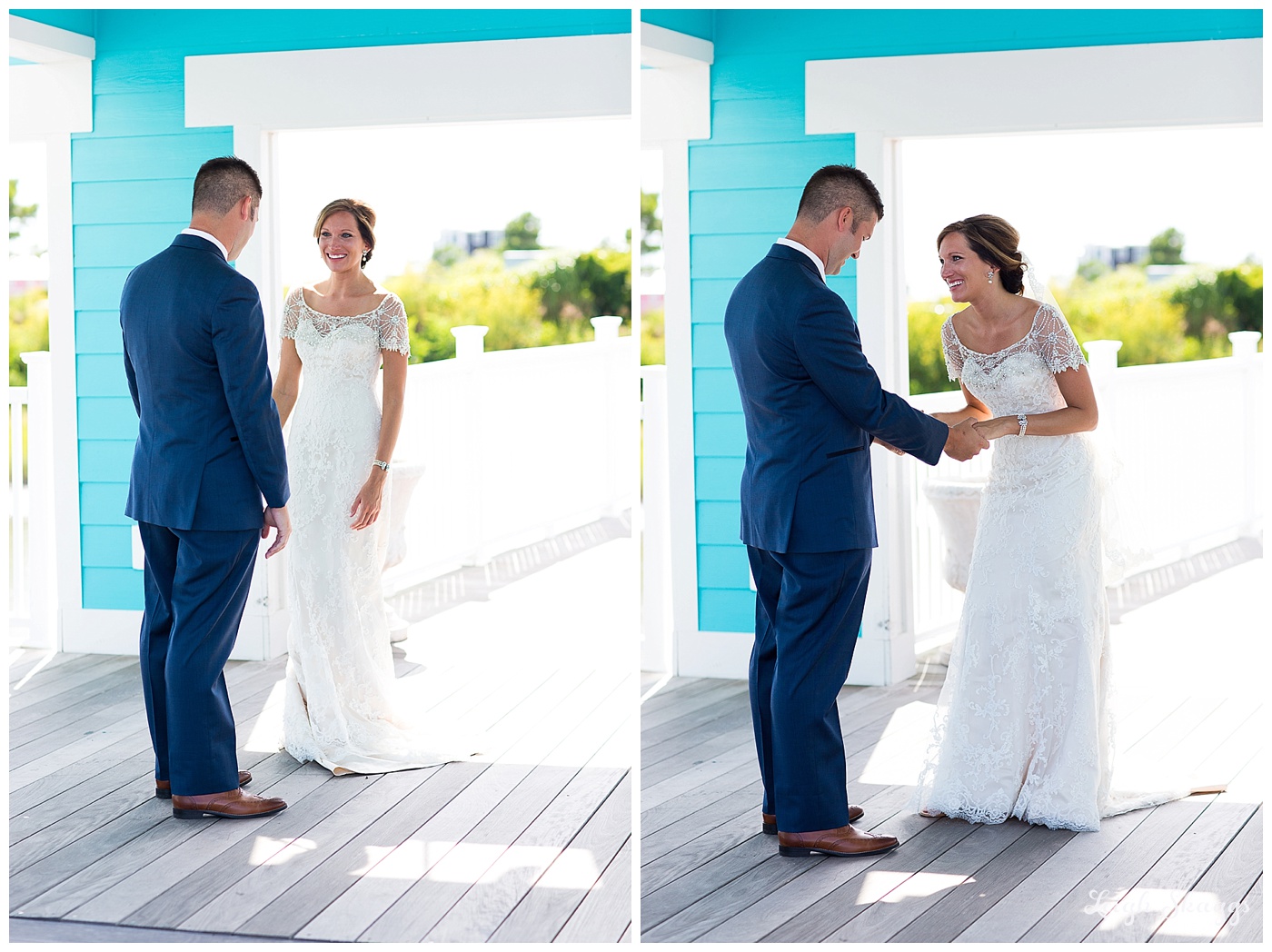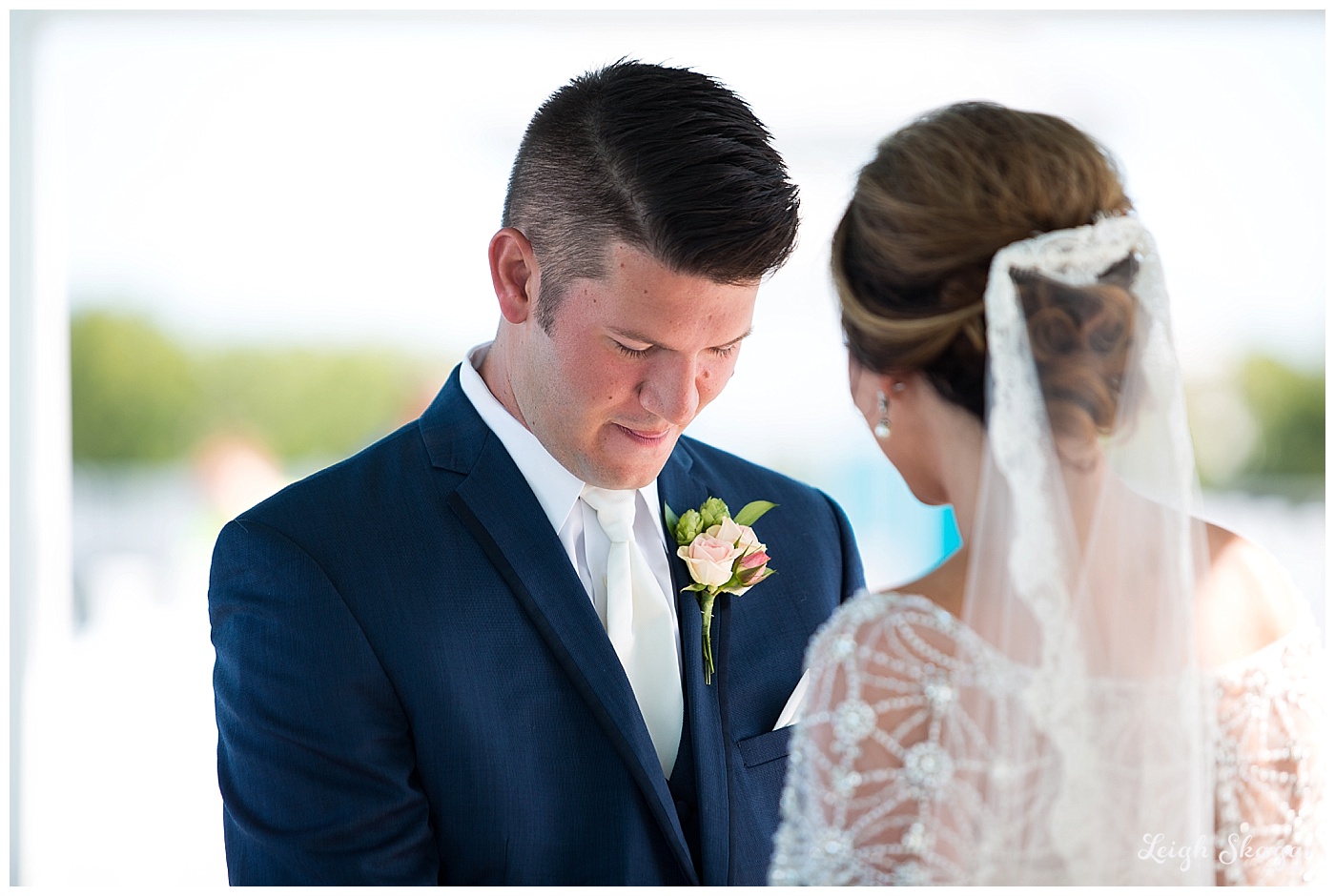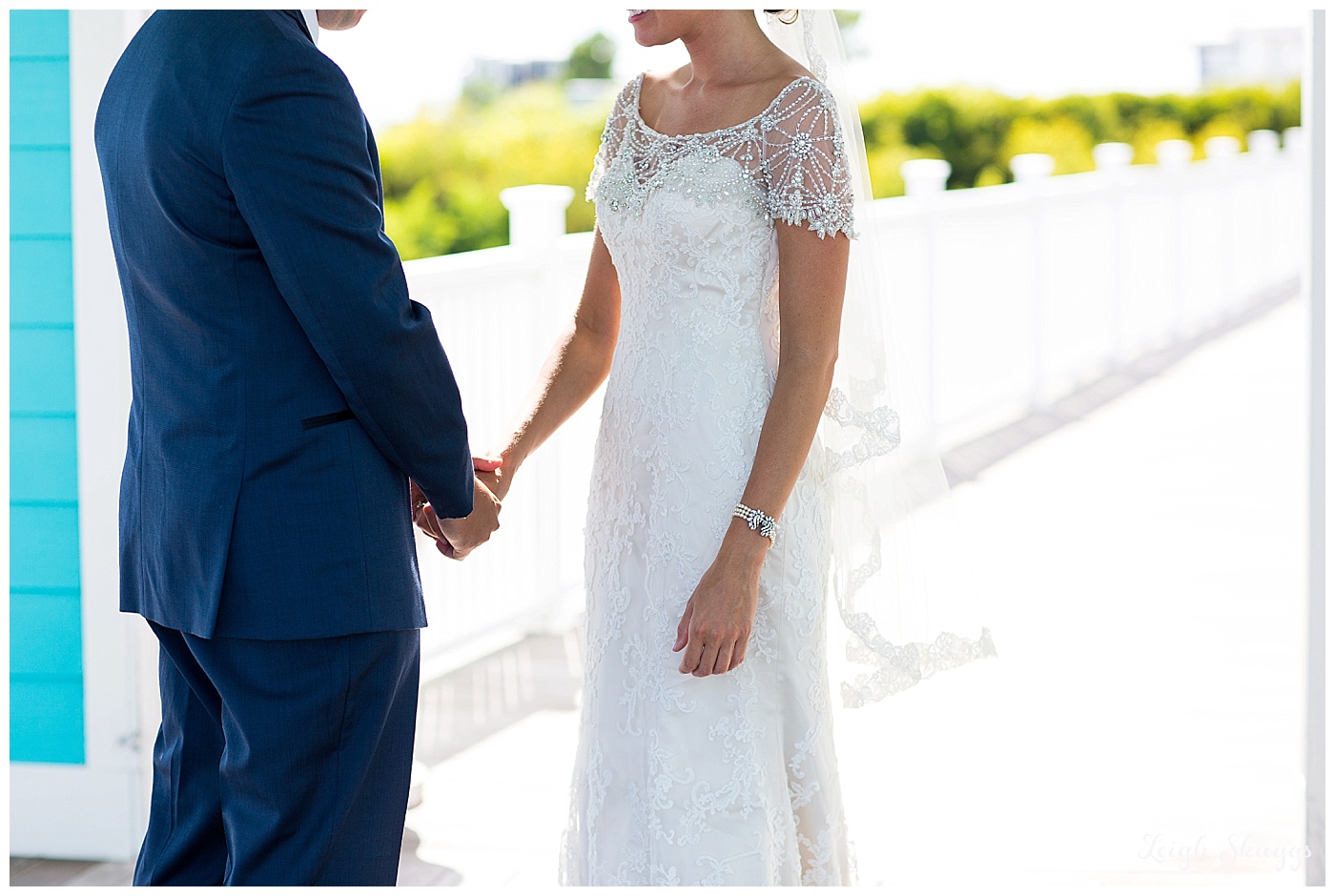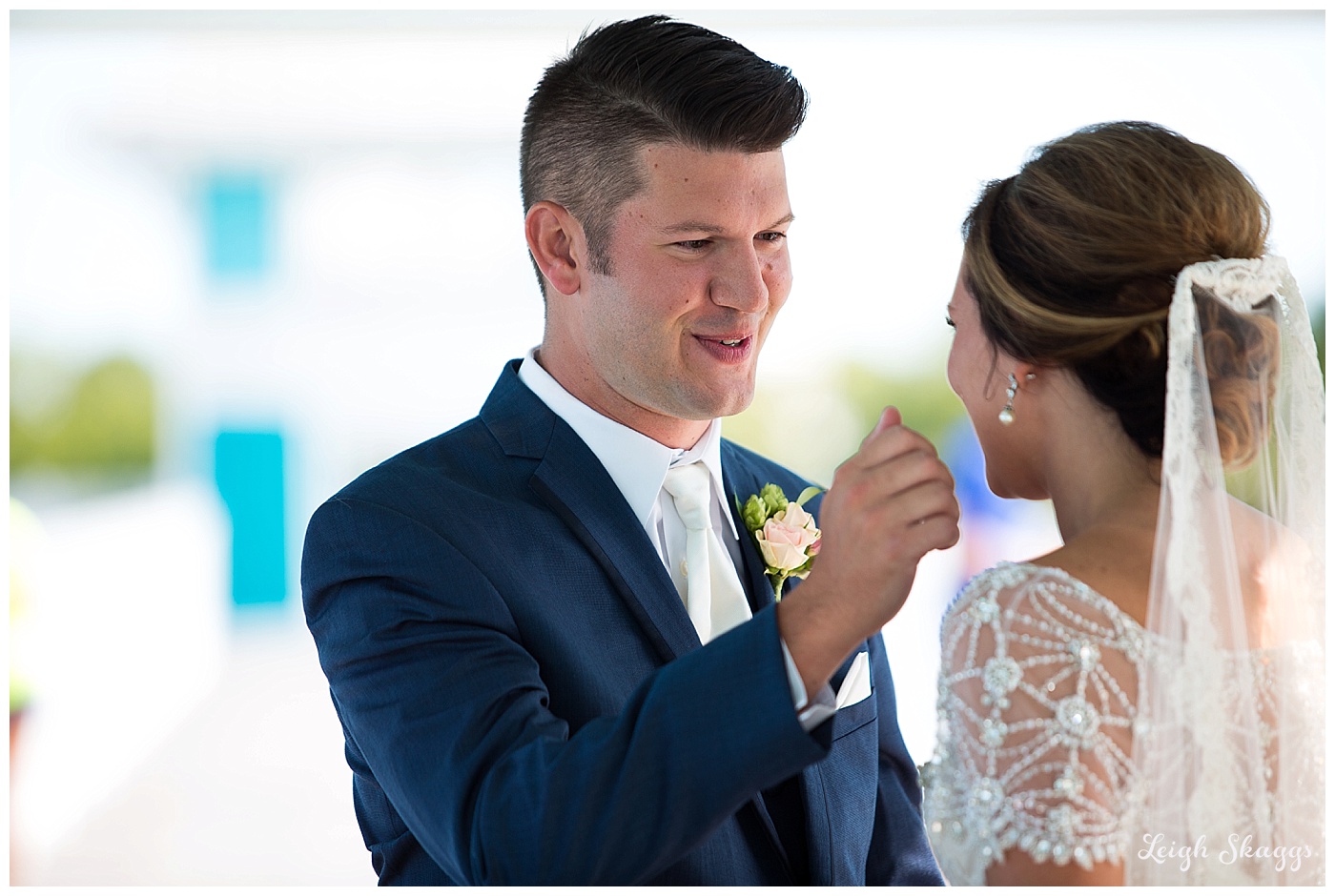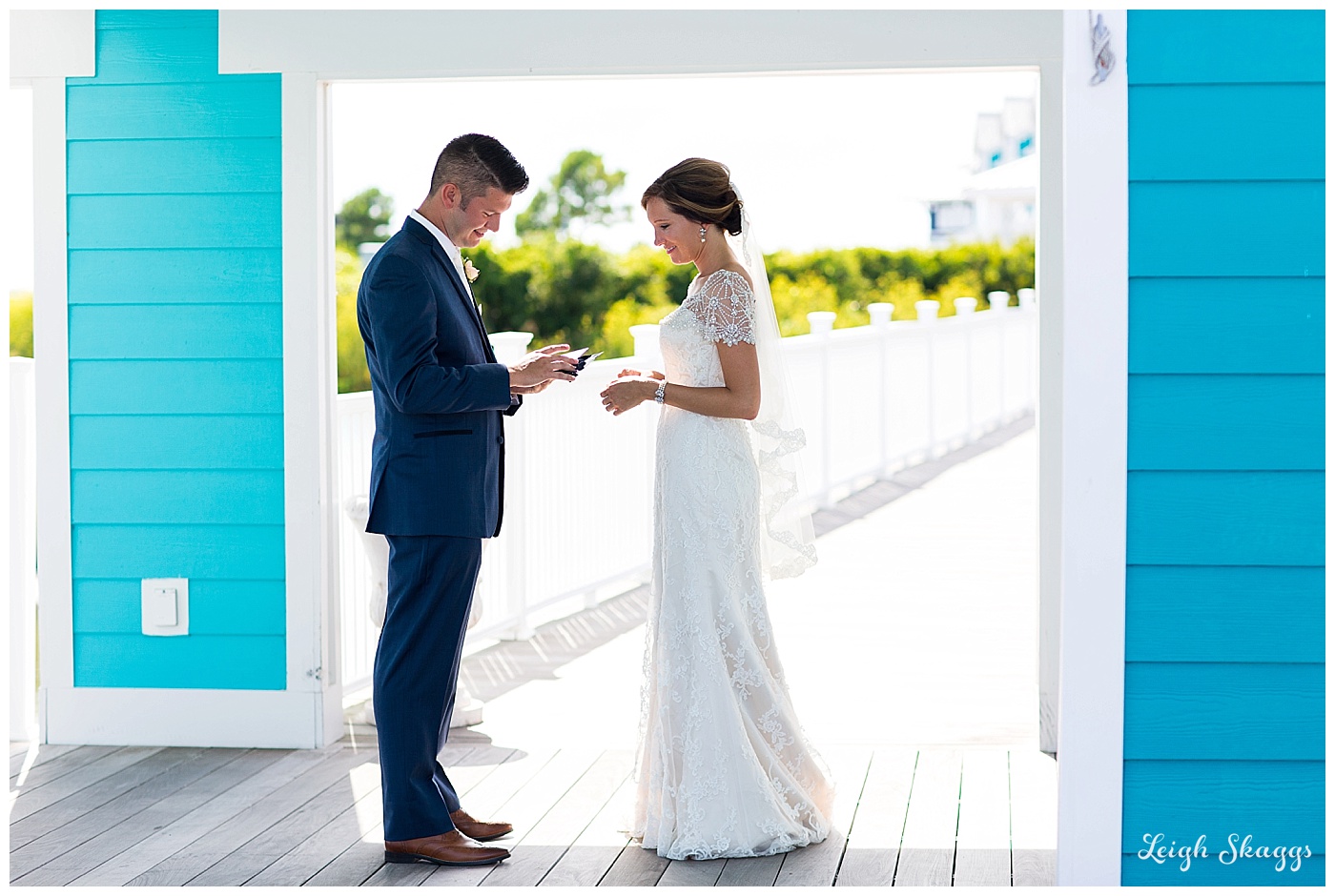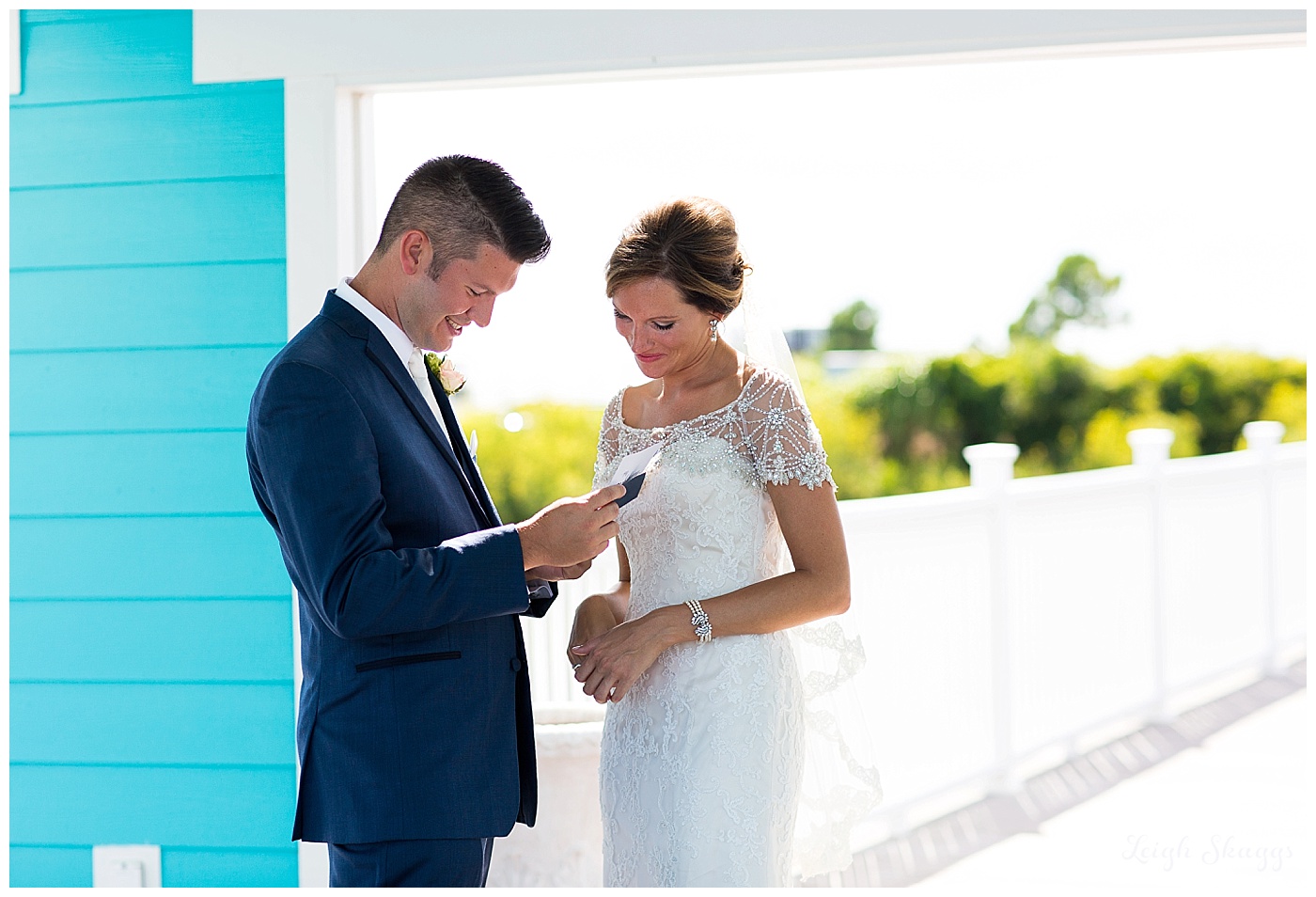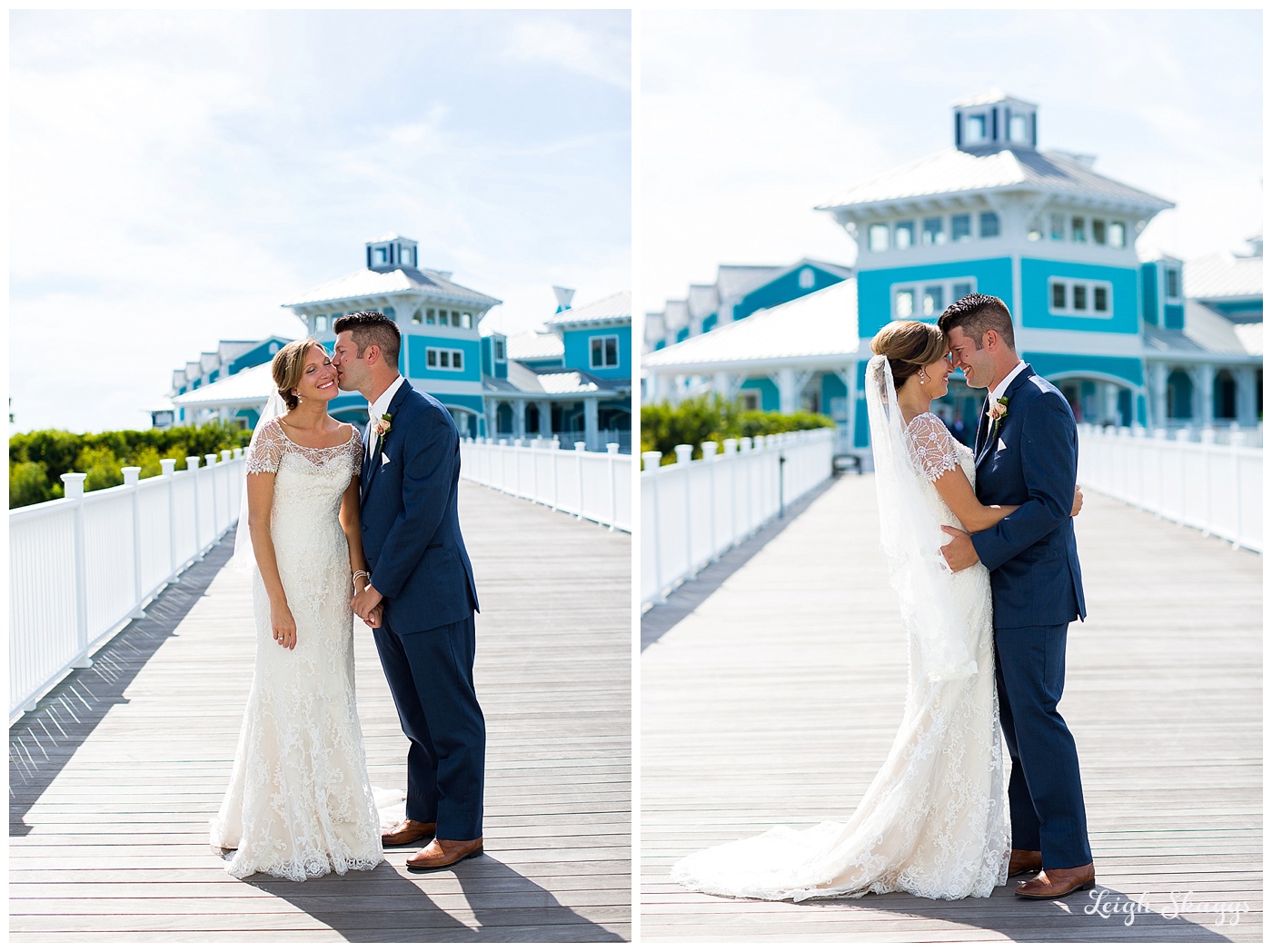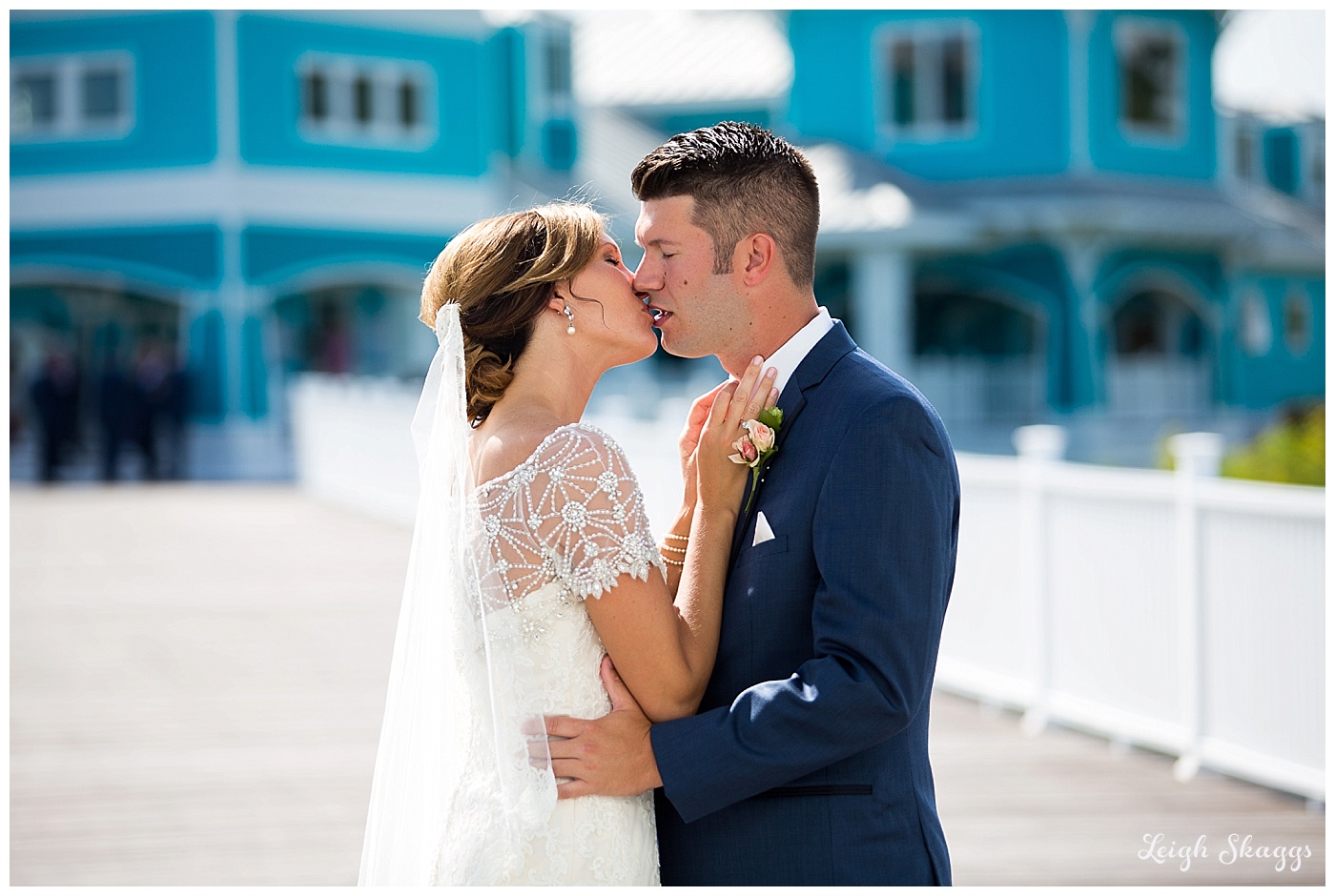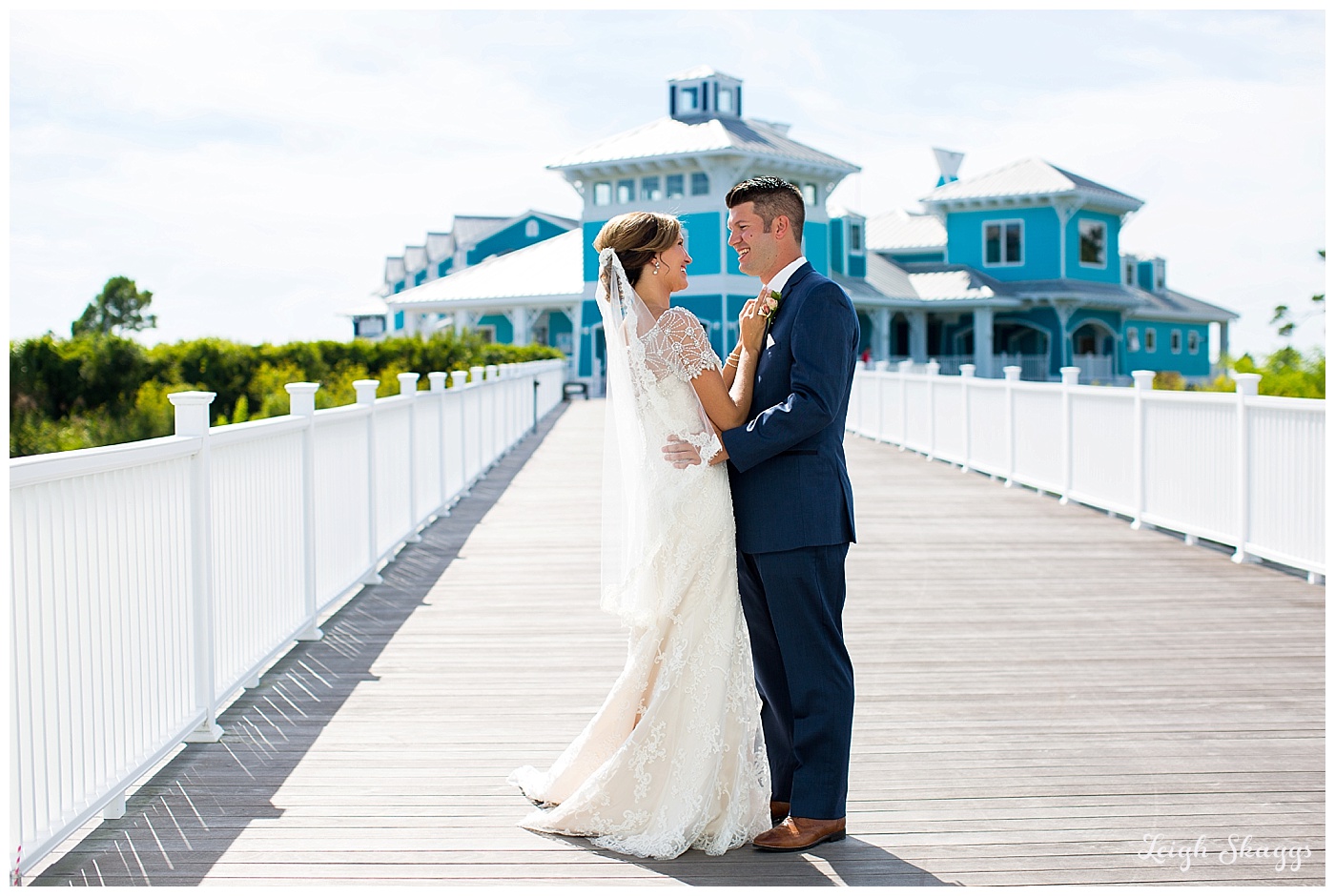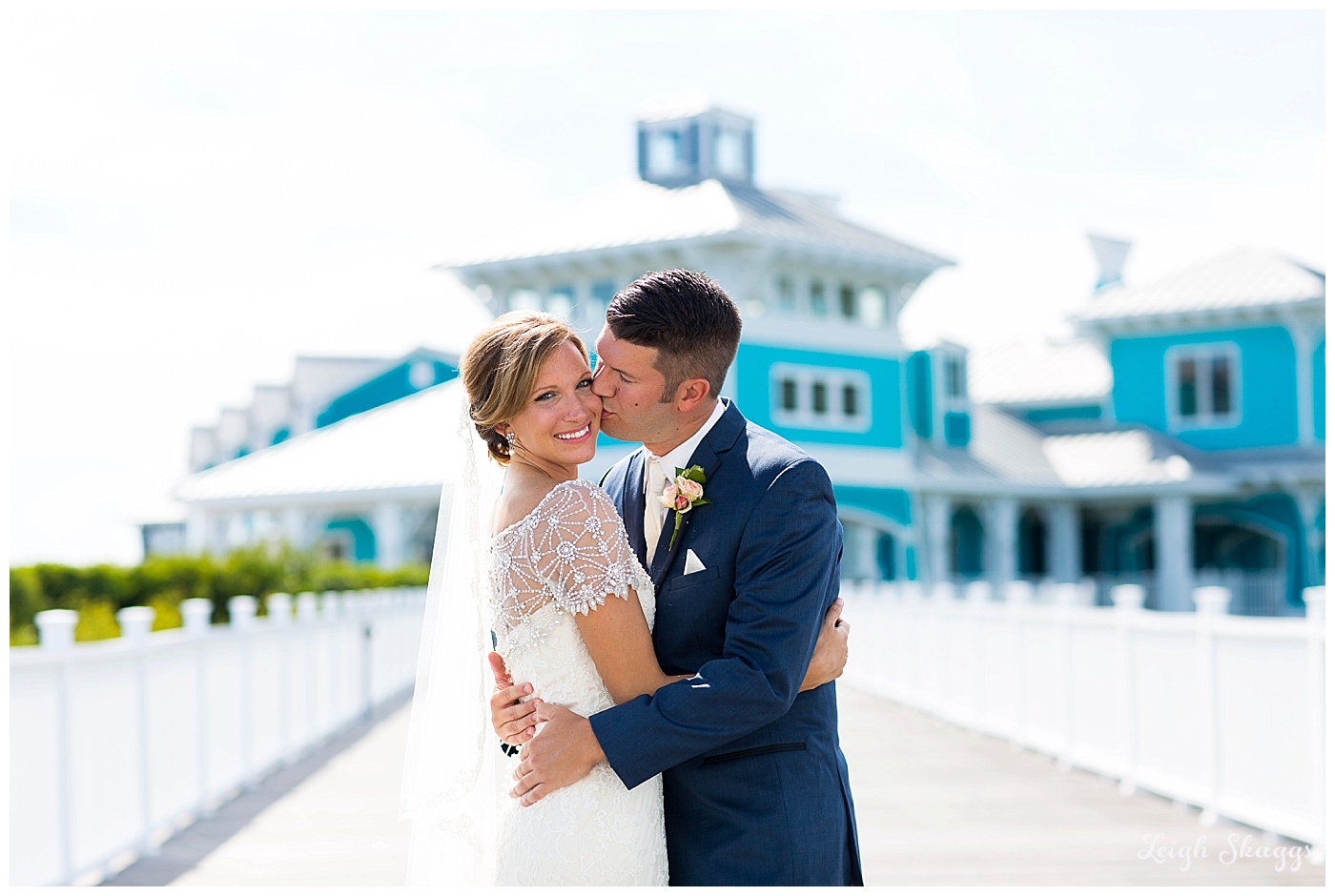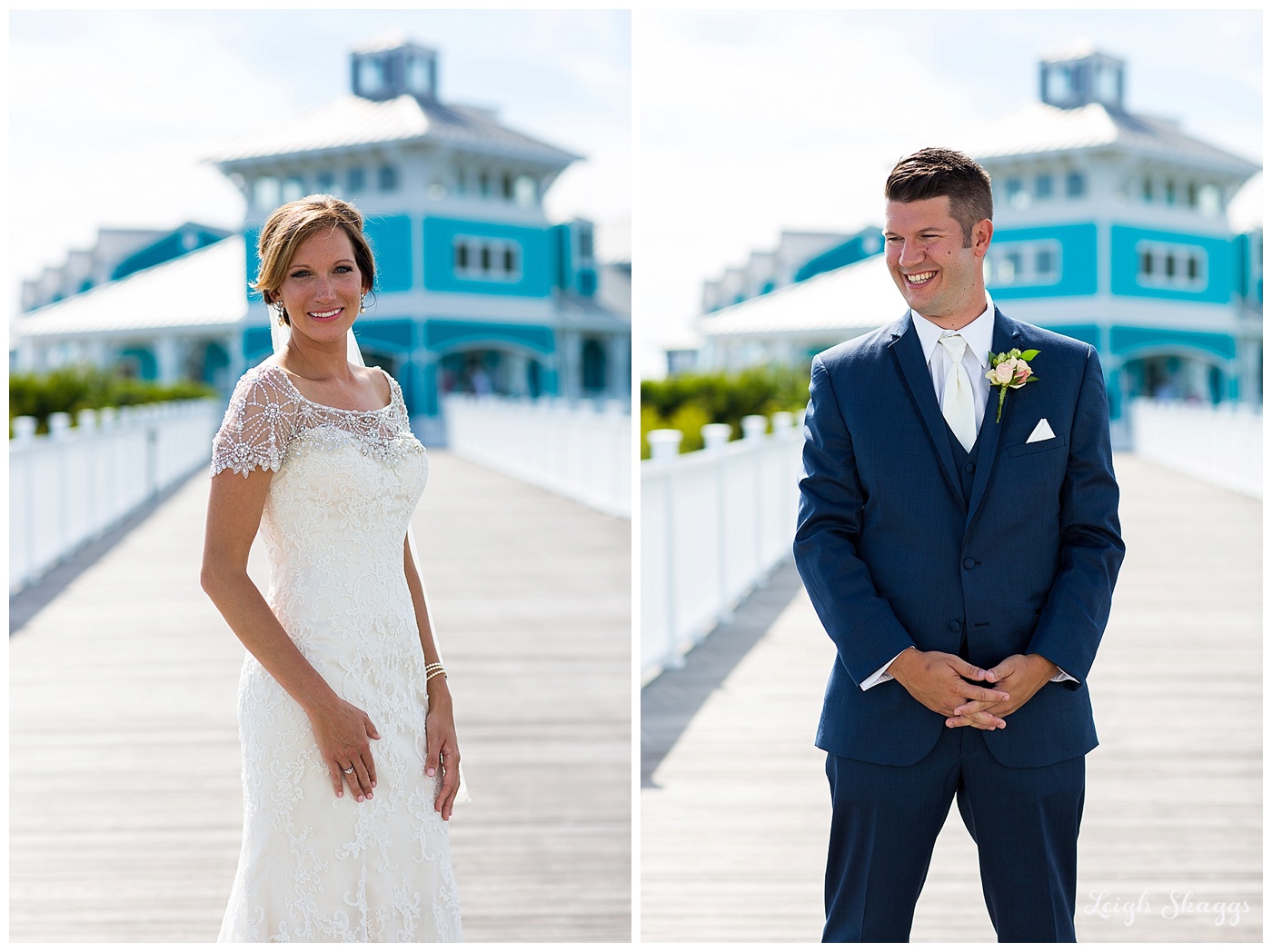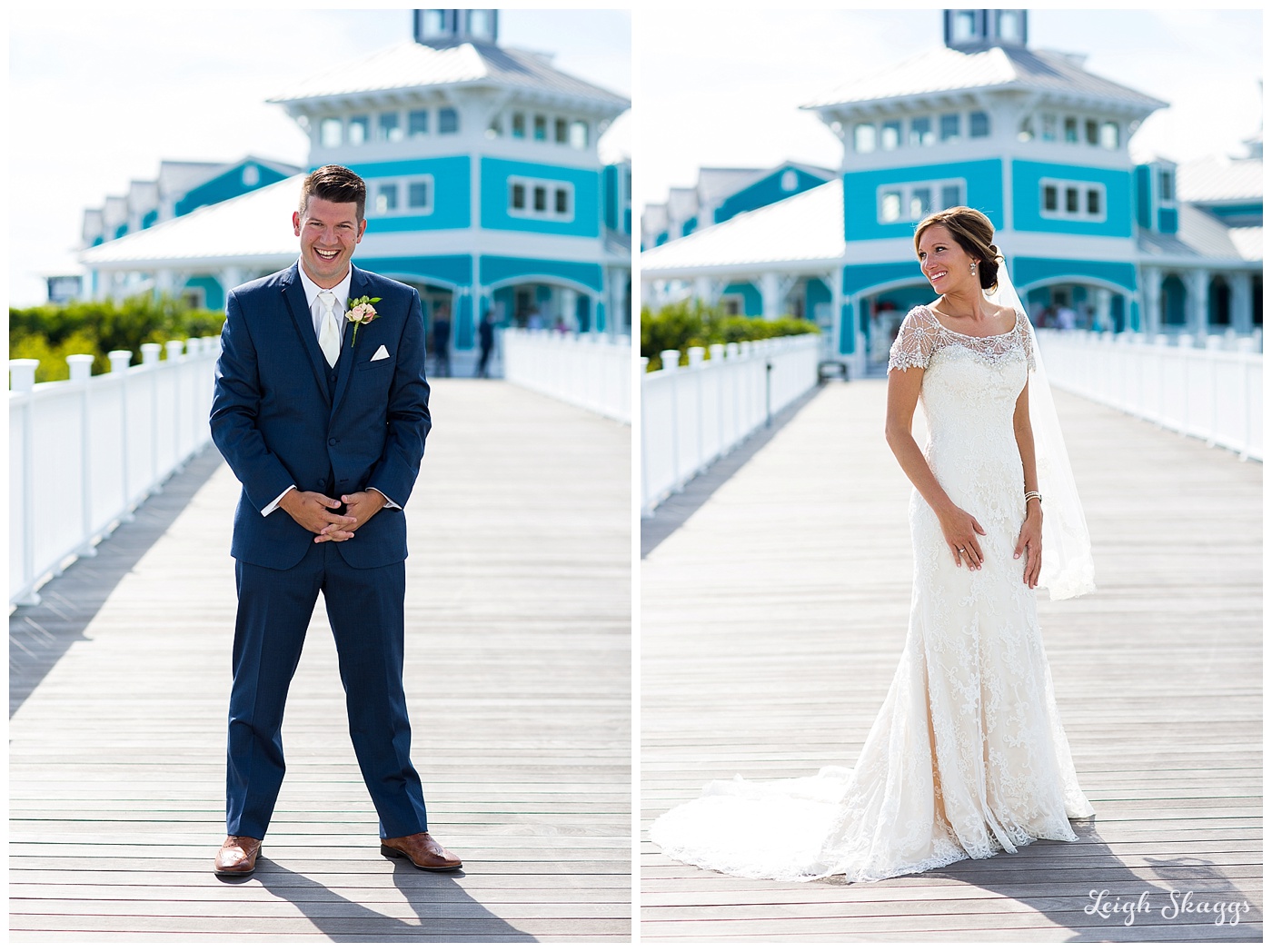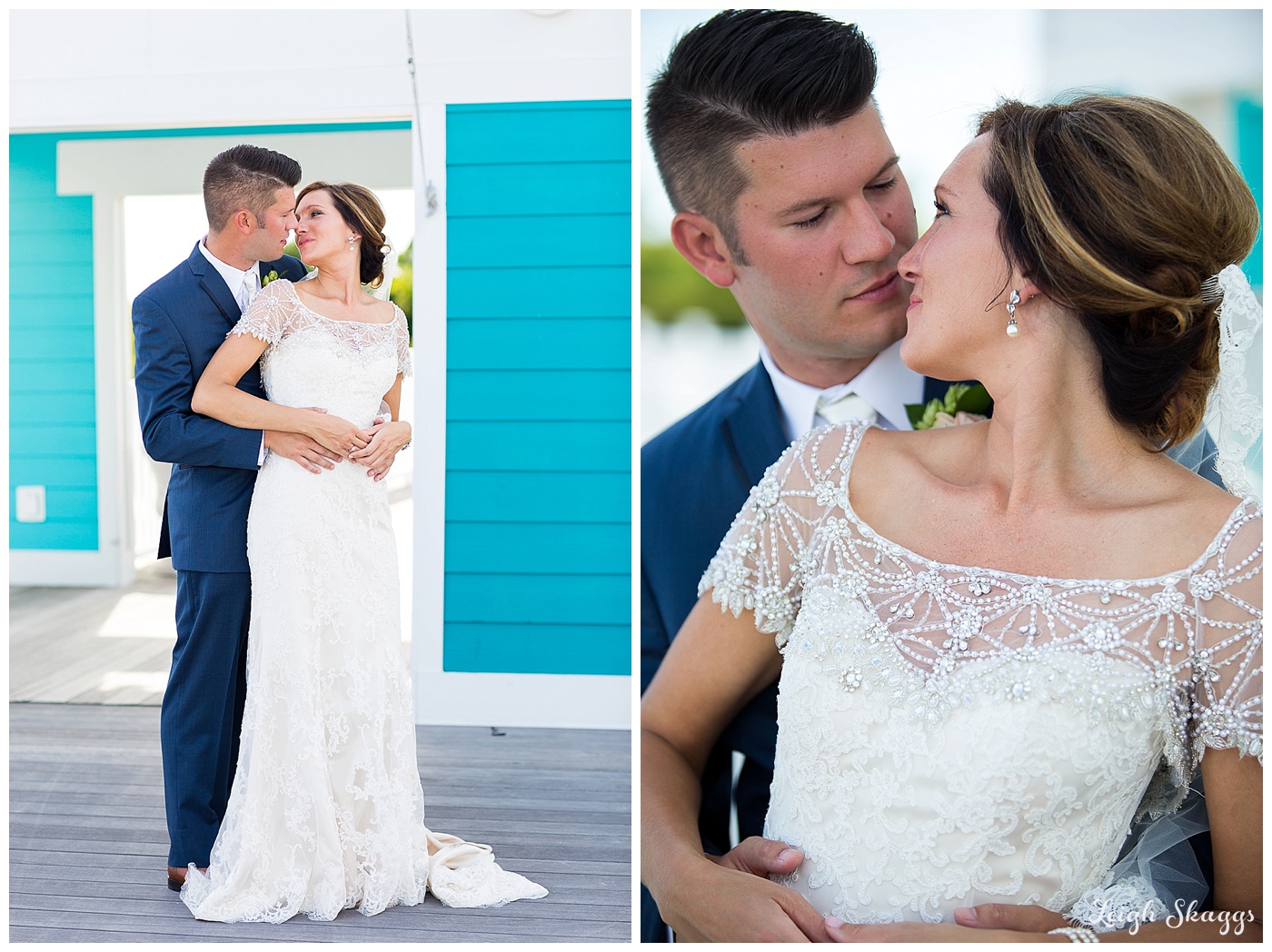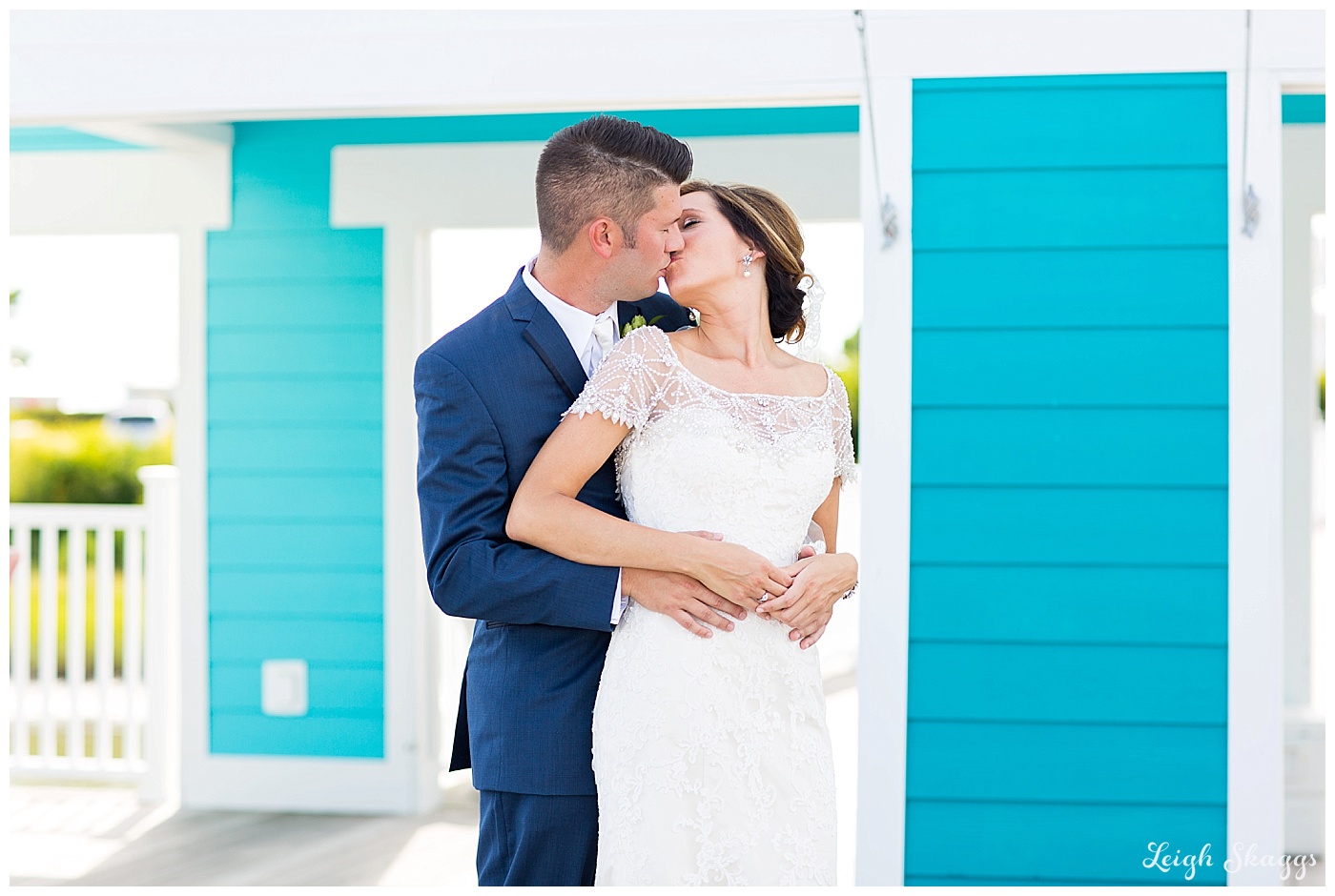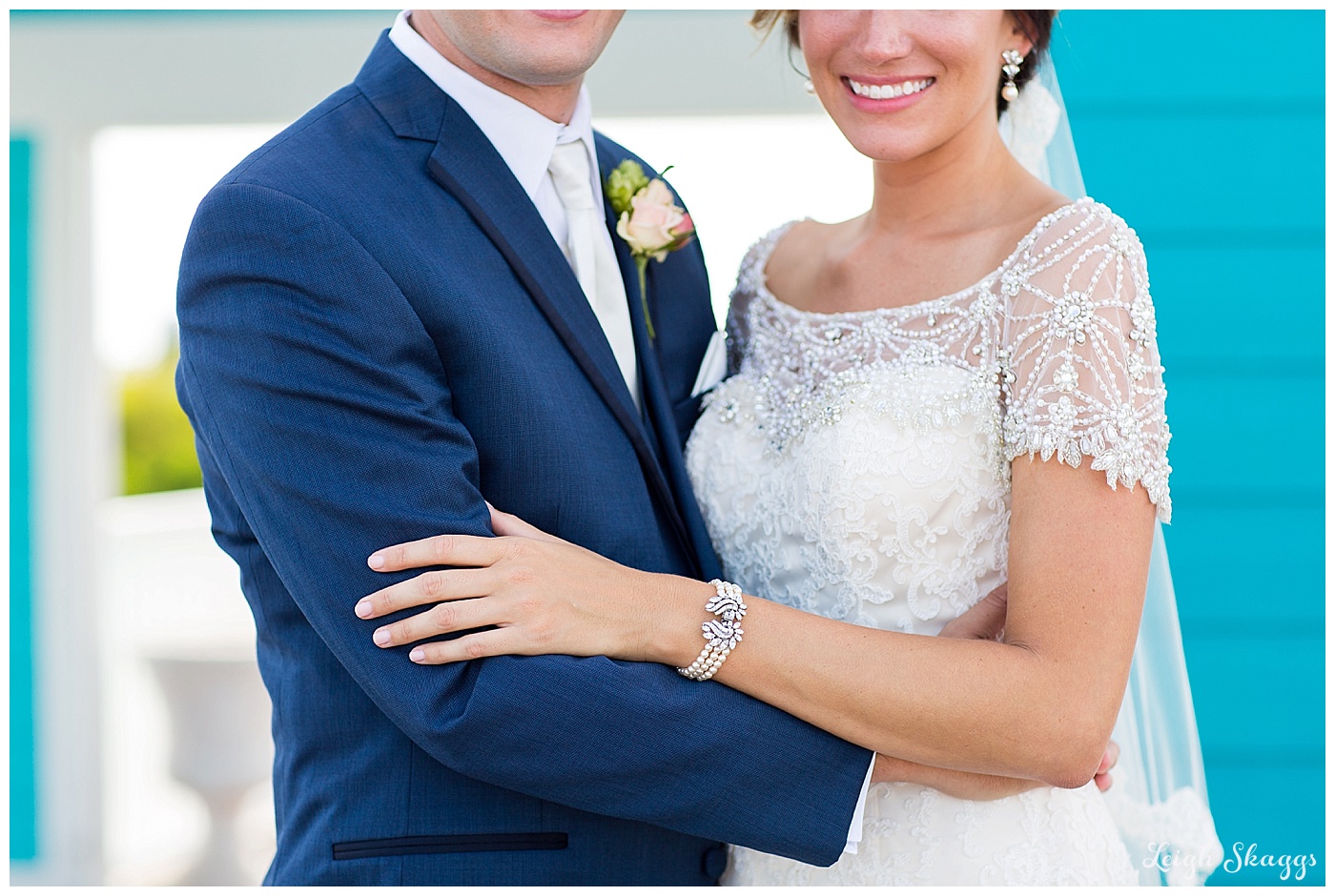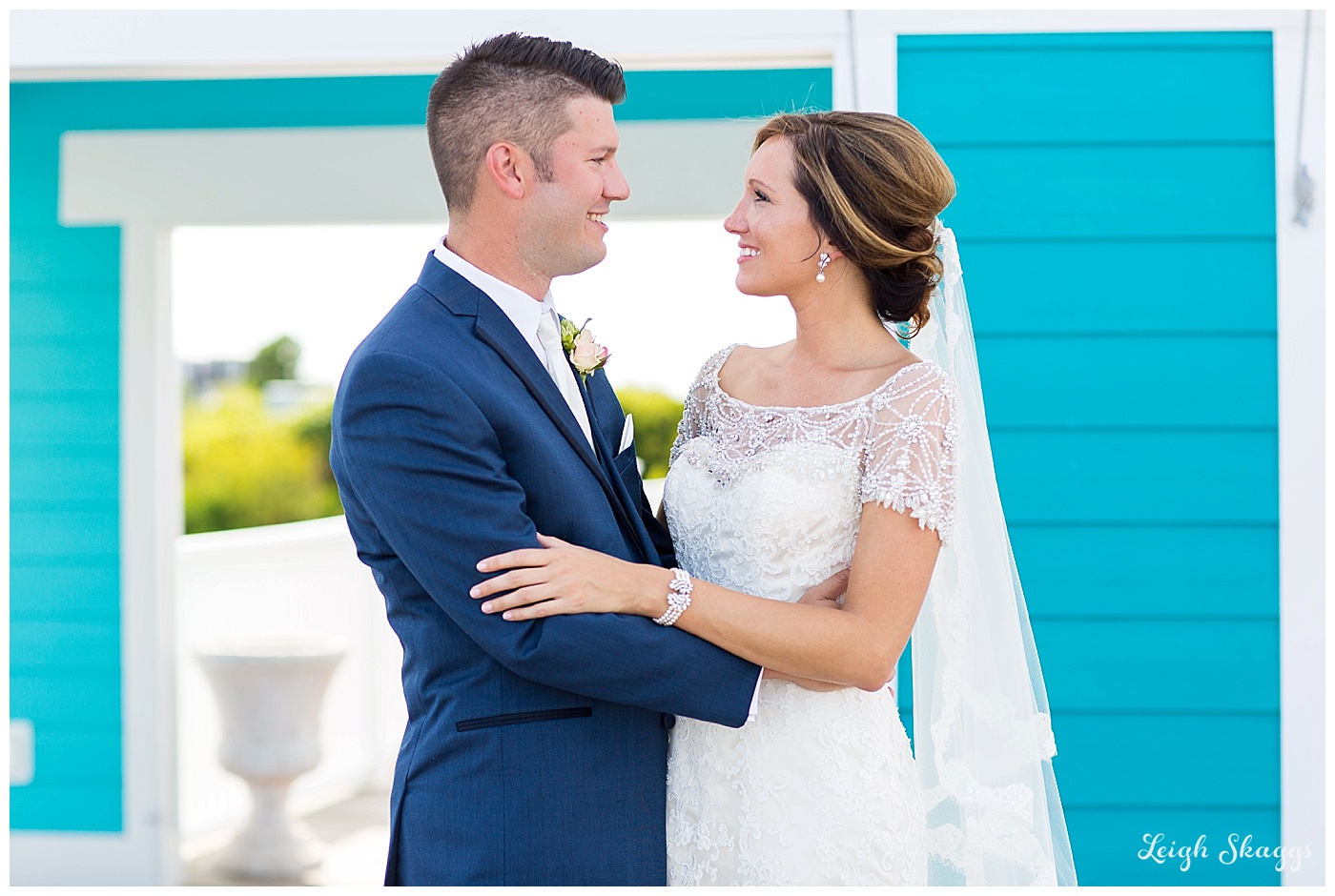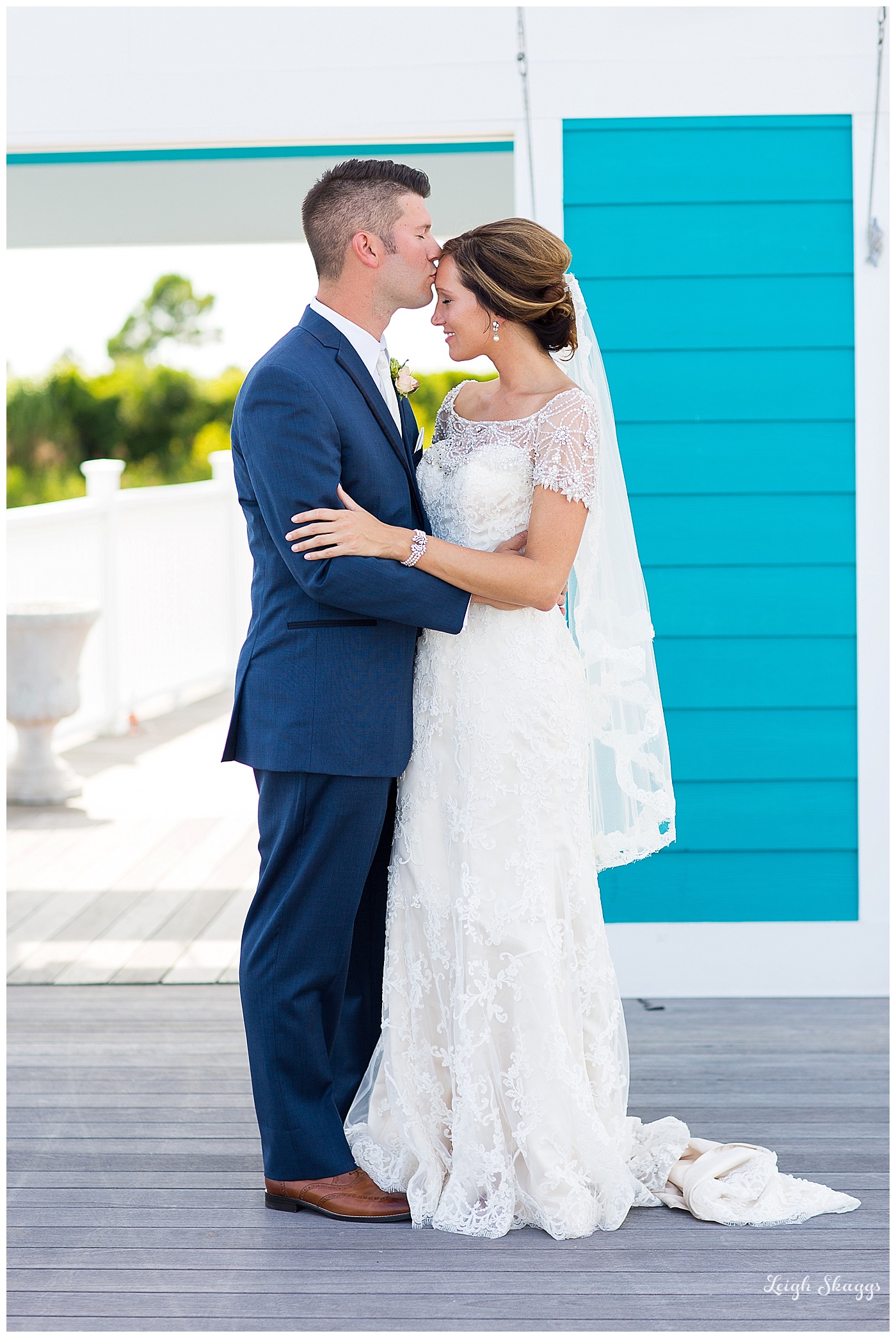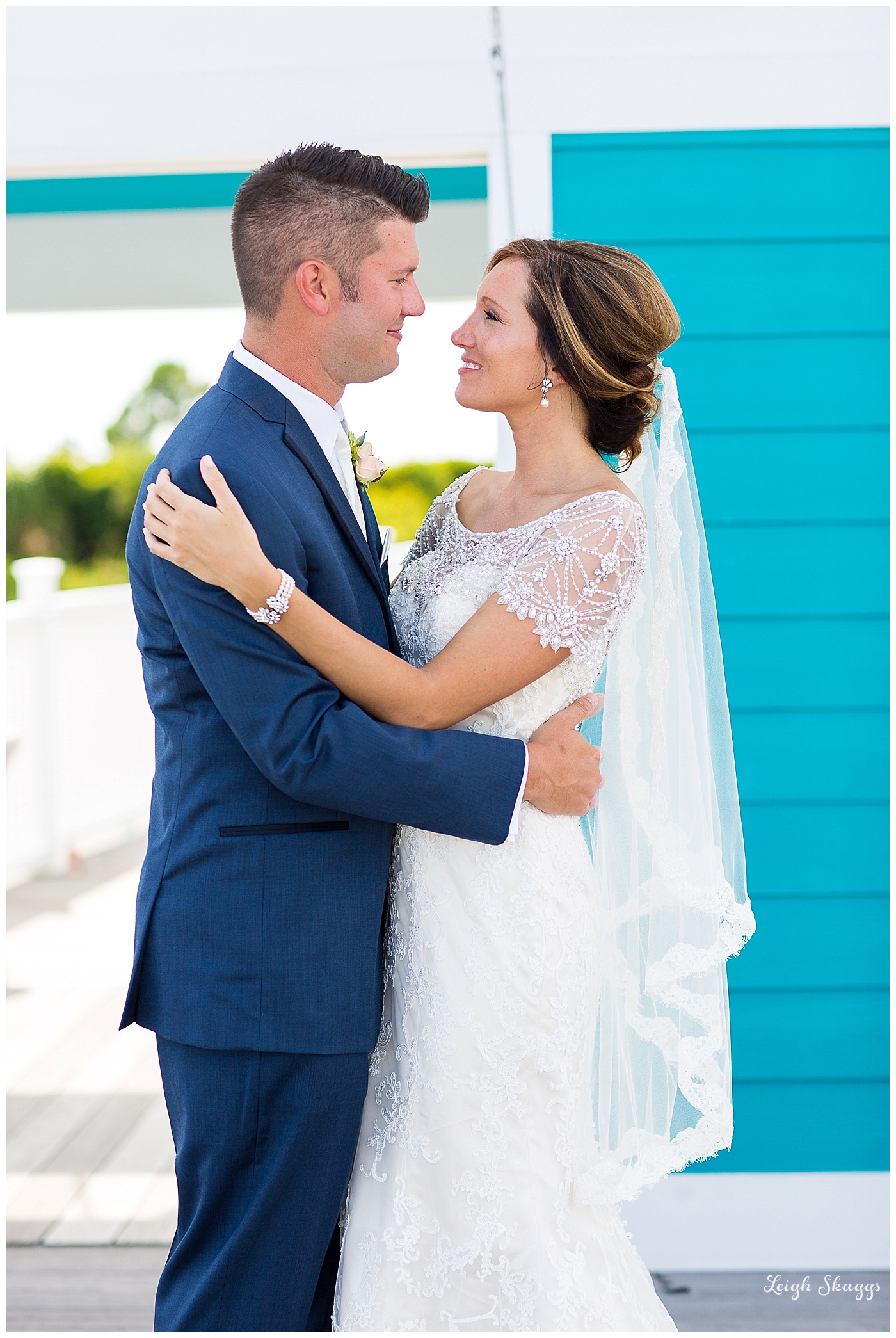 Loved the flowers and this serene spot for a Ceremony!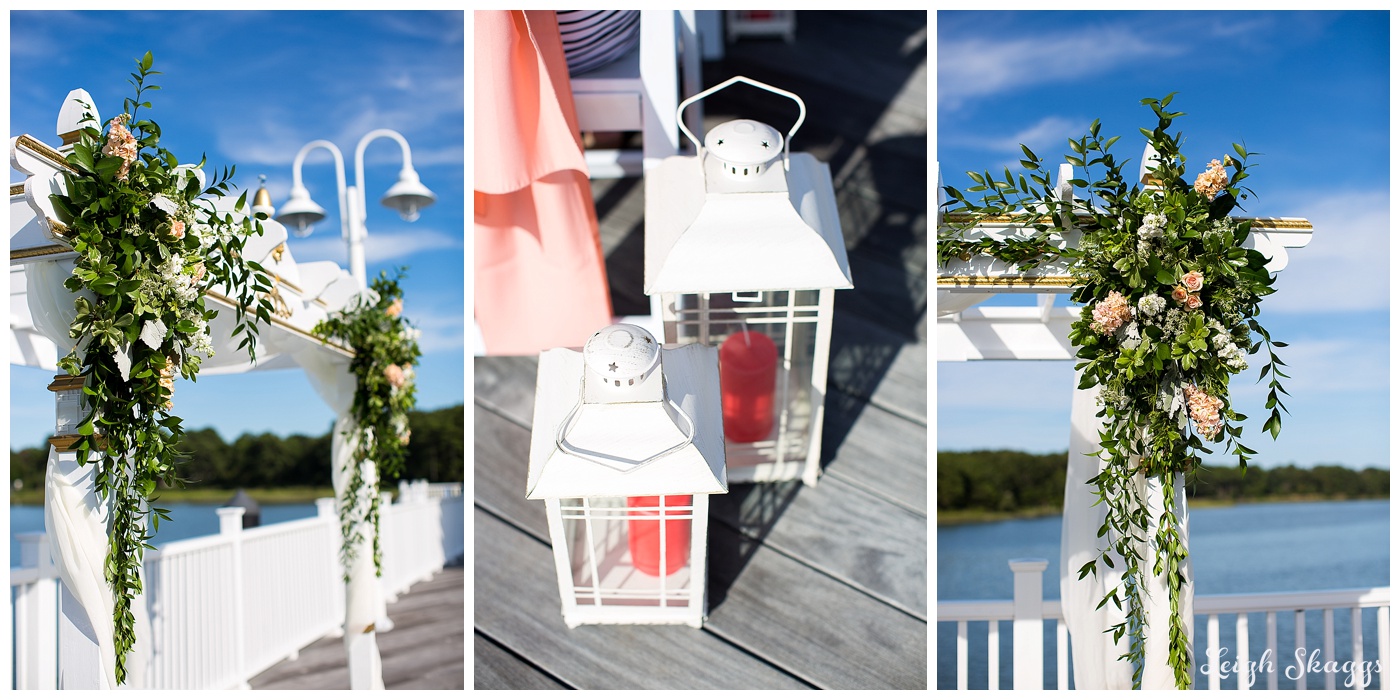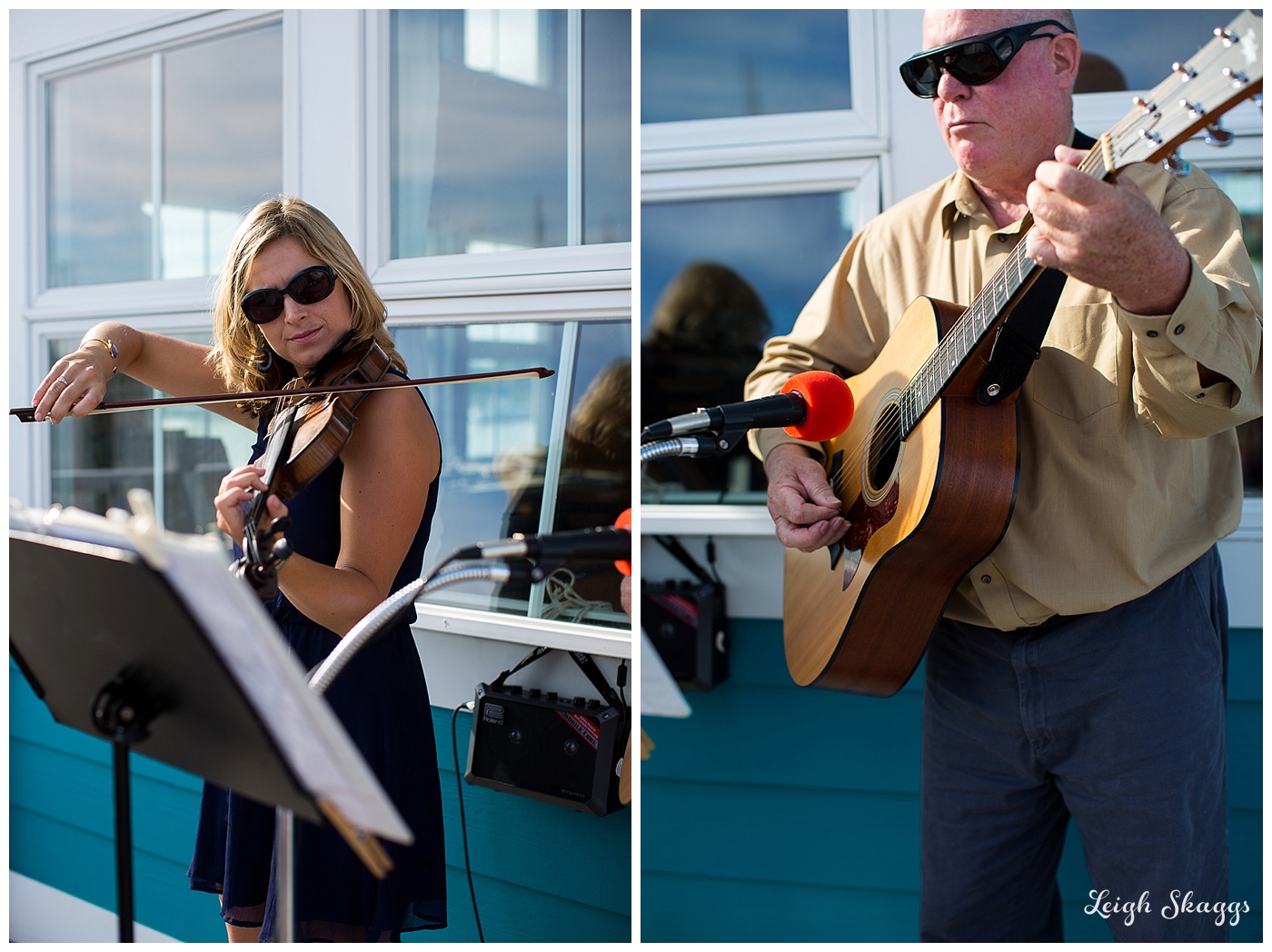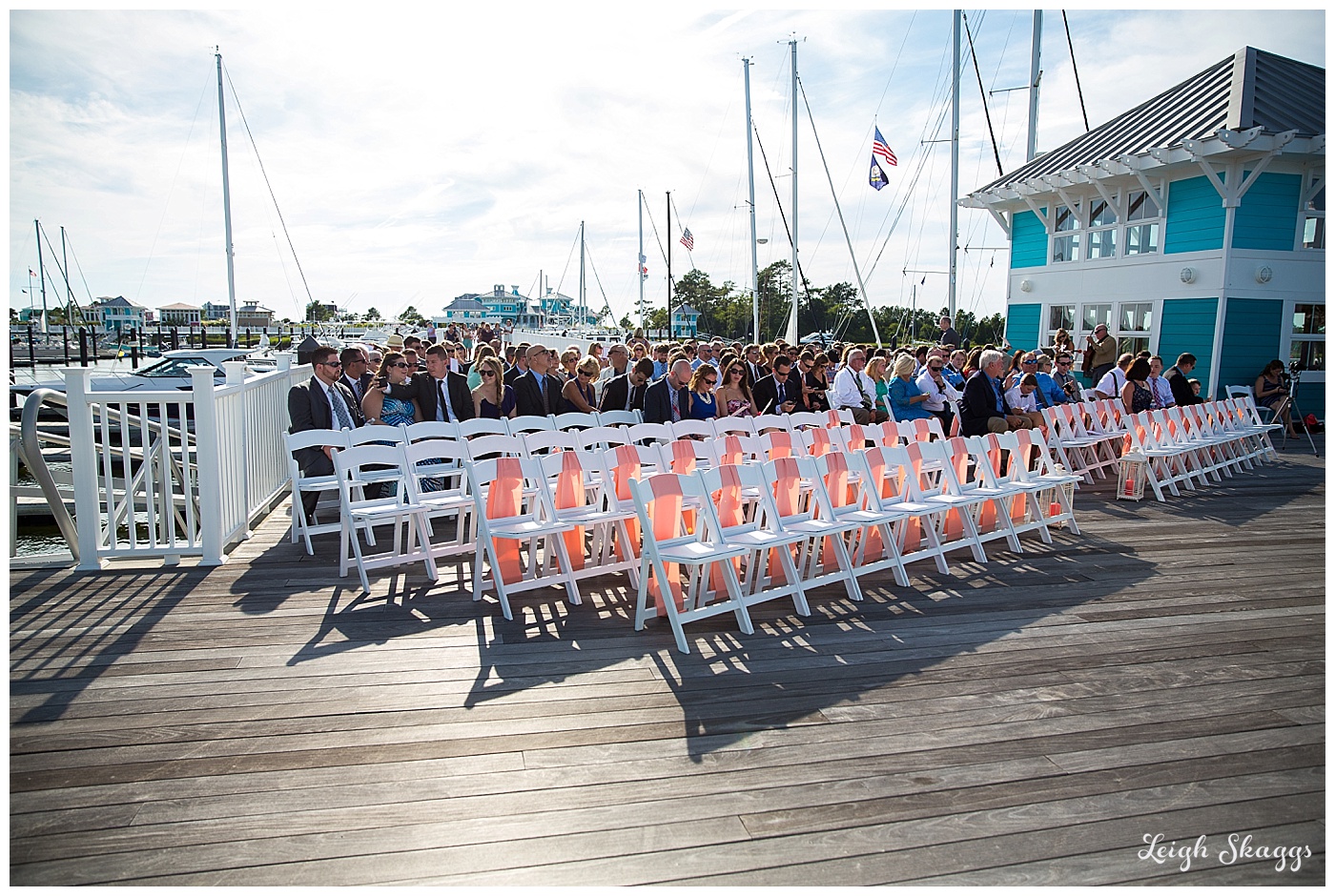 A blessing from an eagle!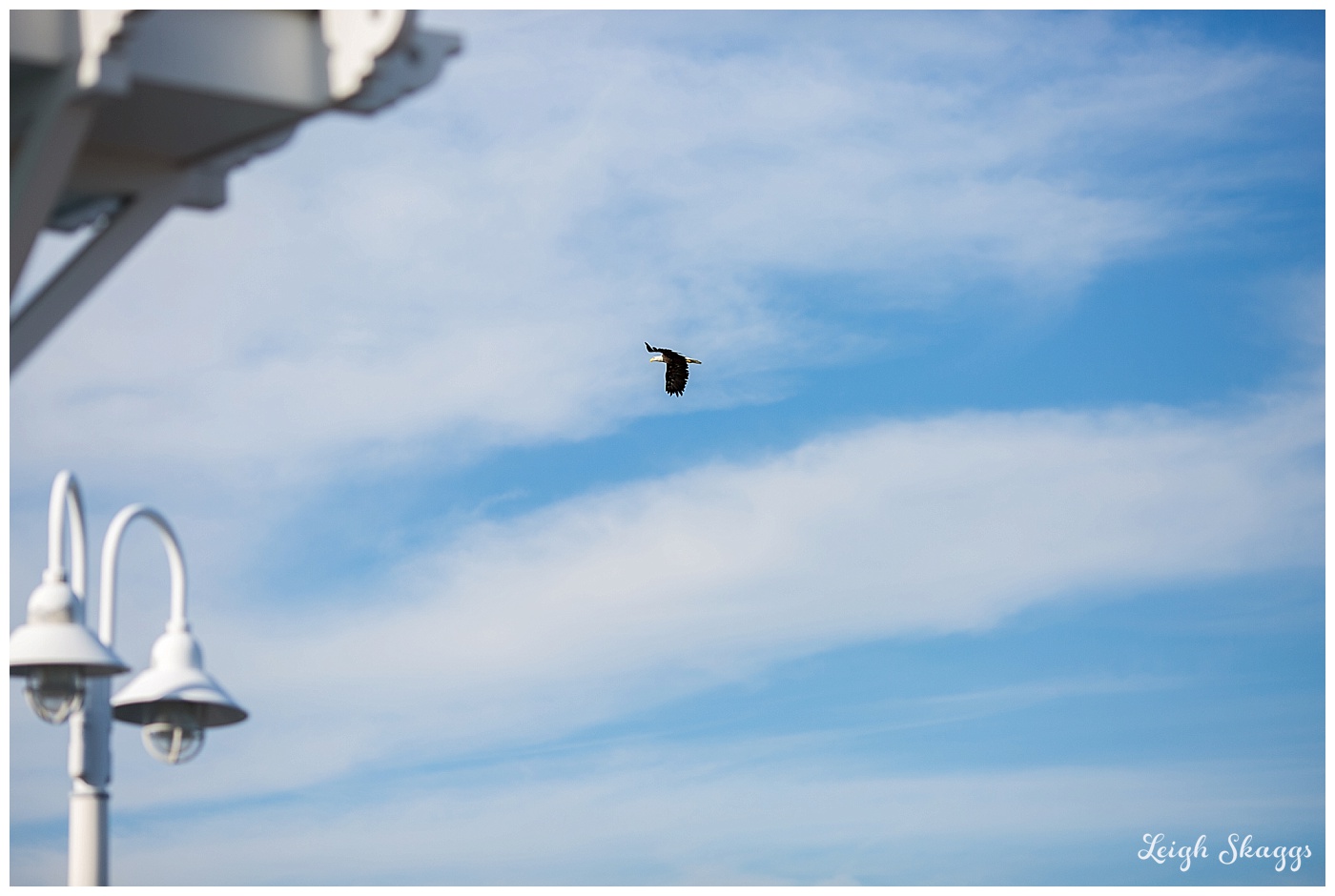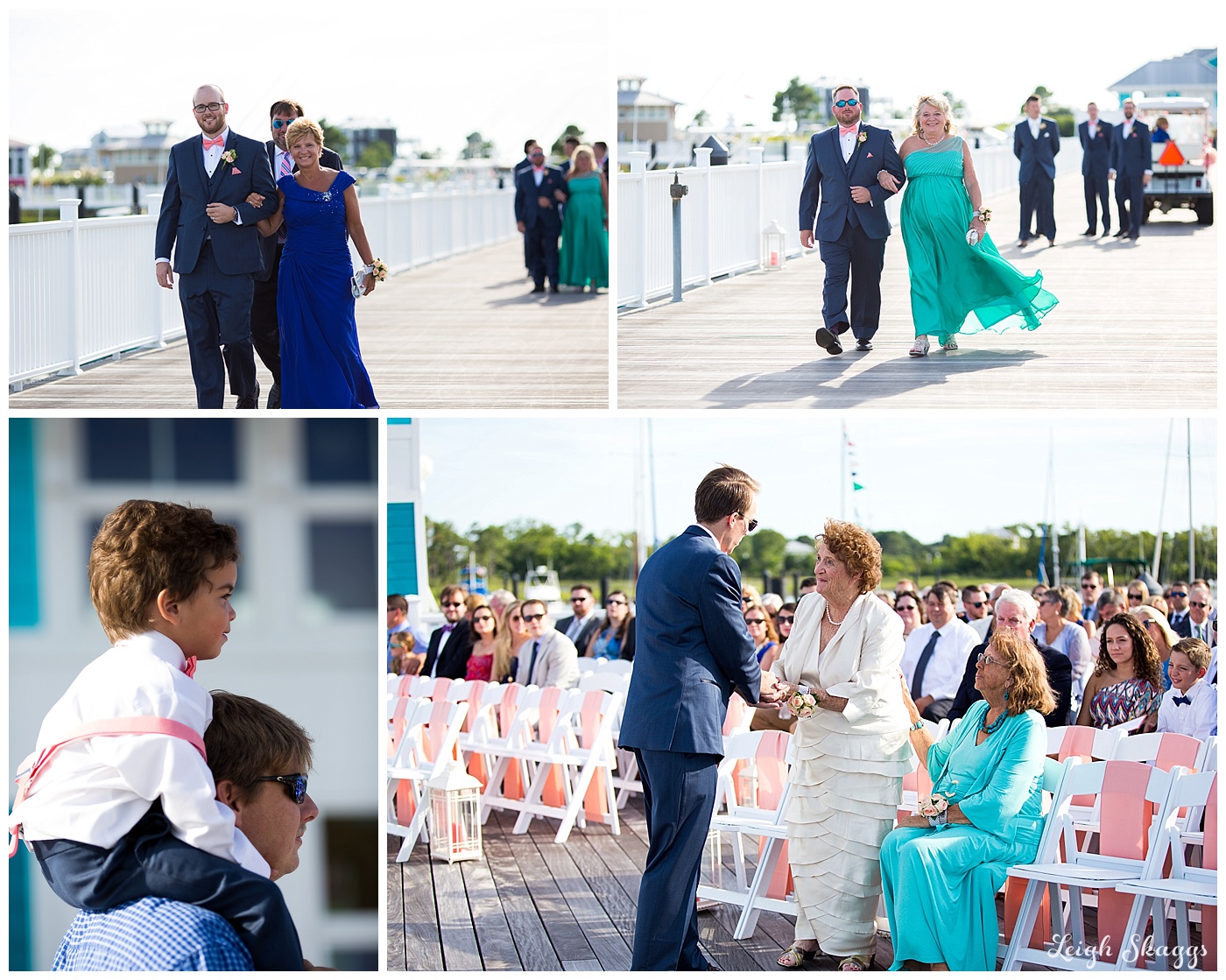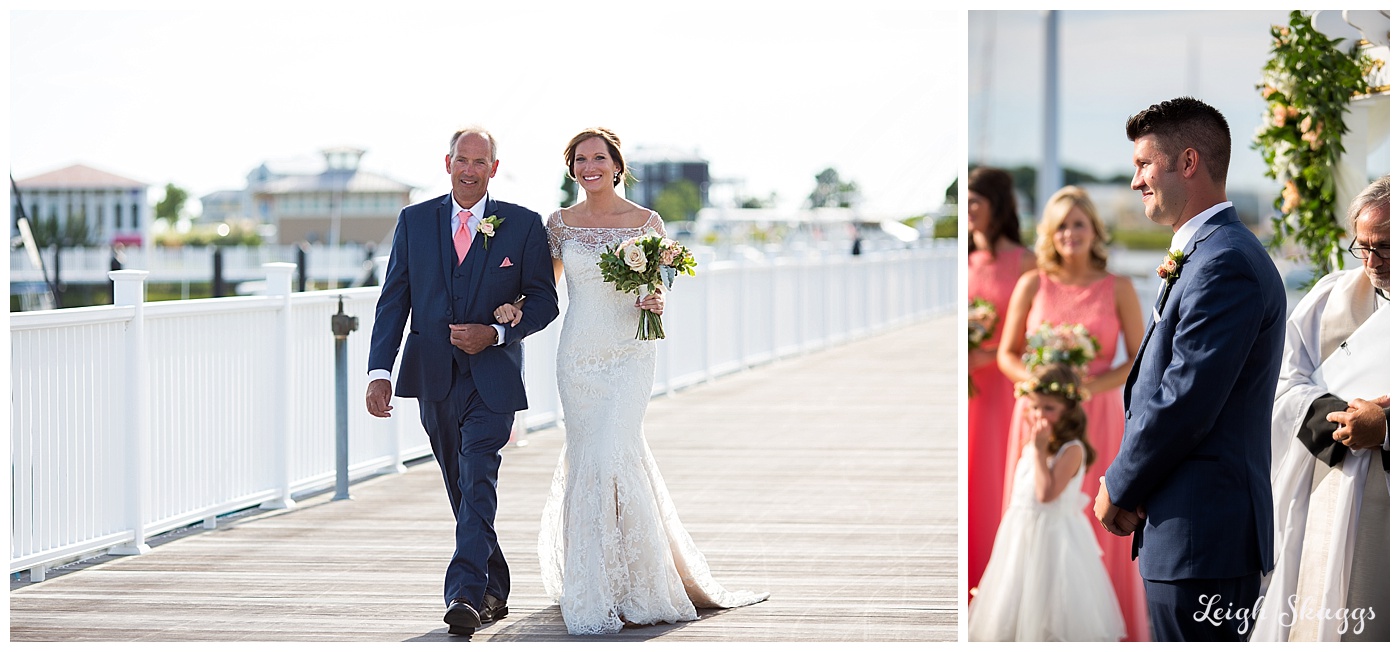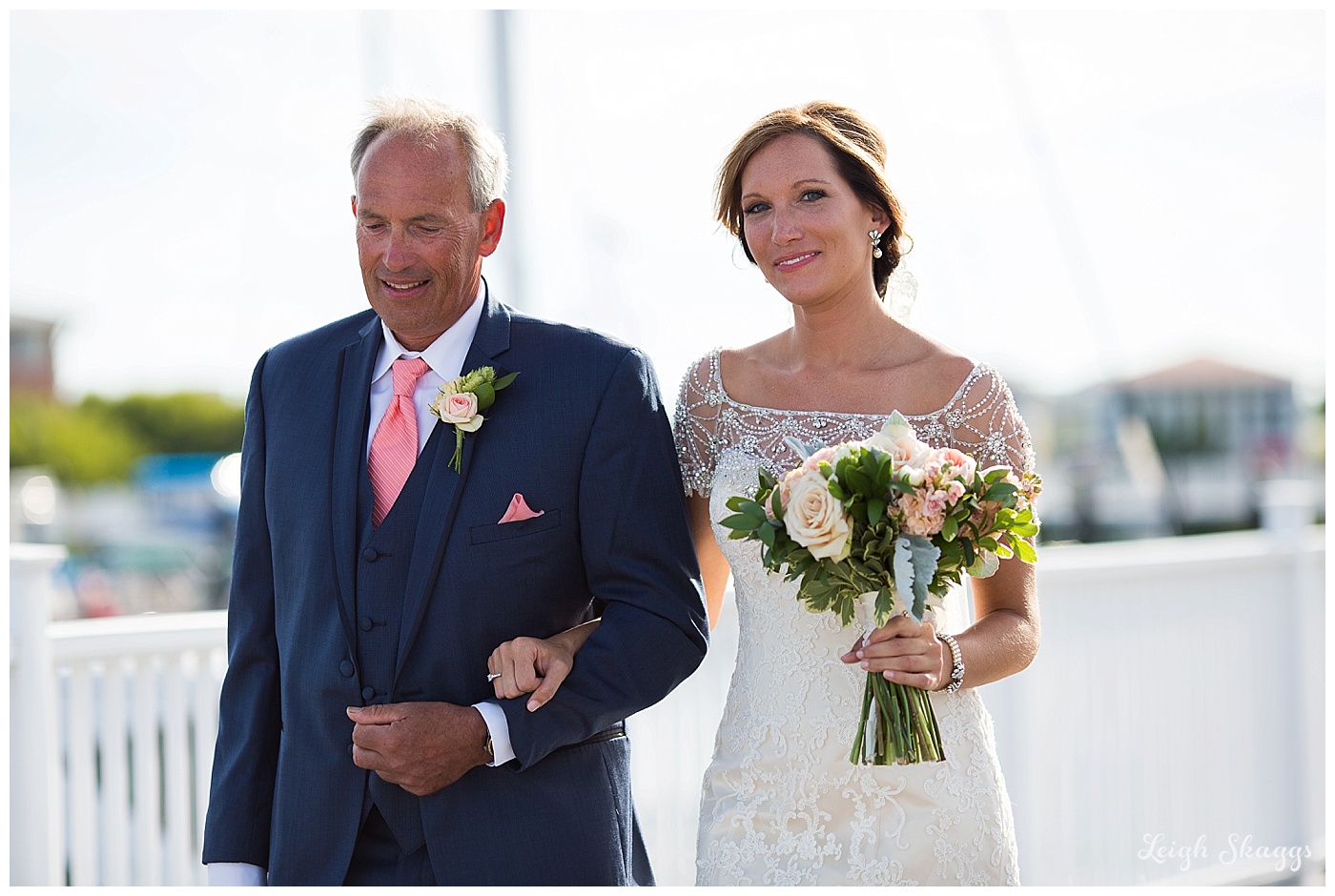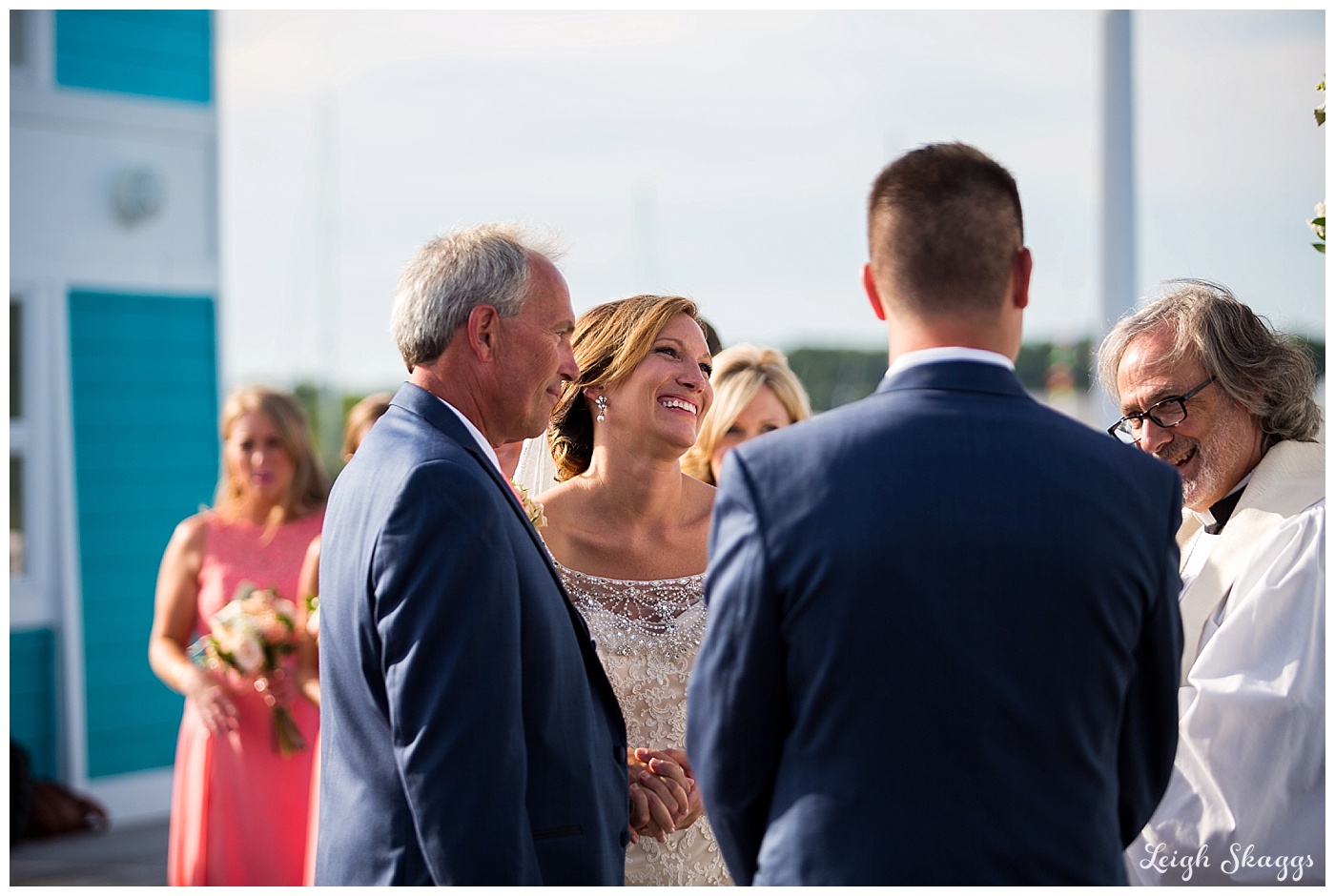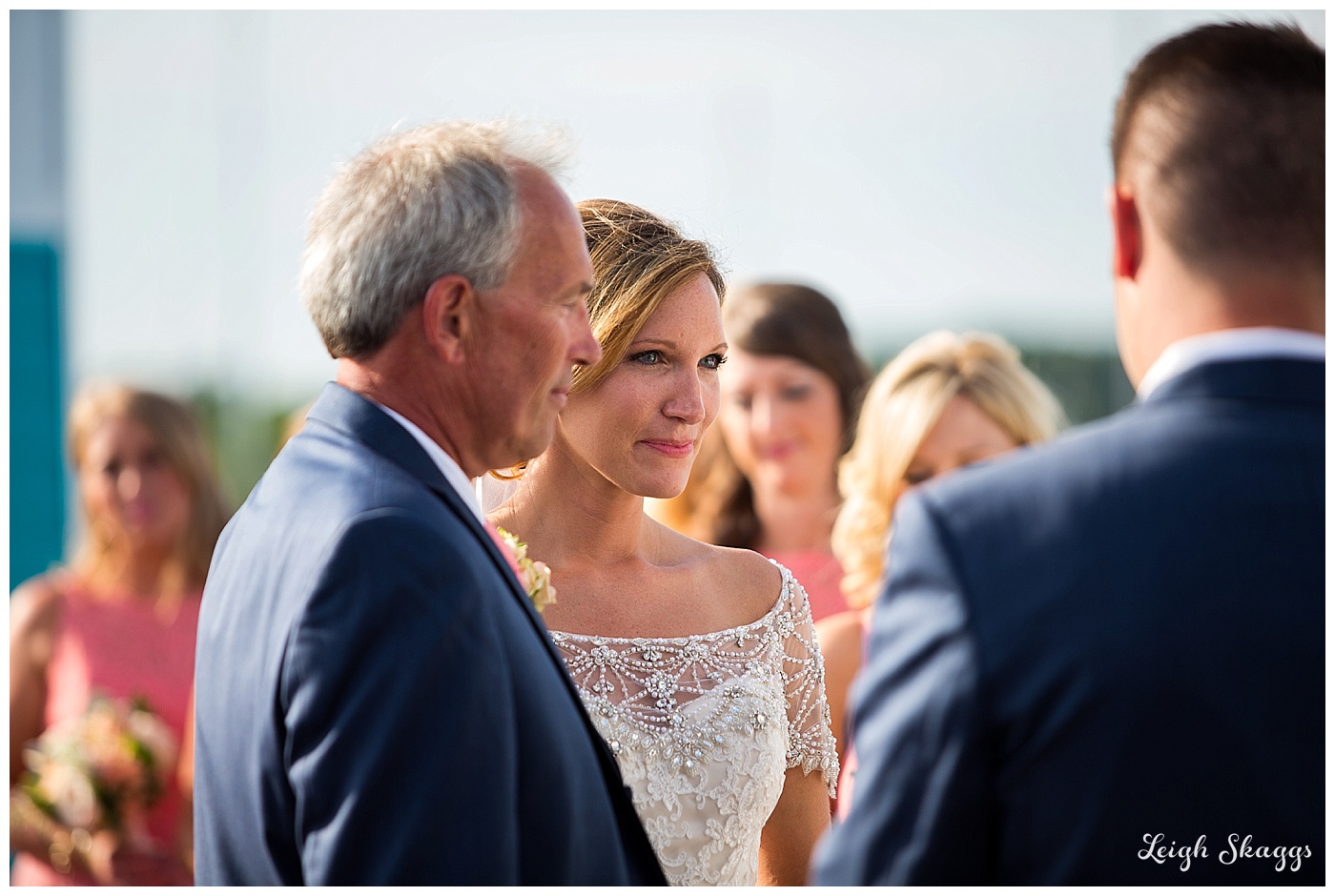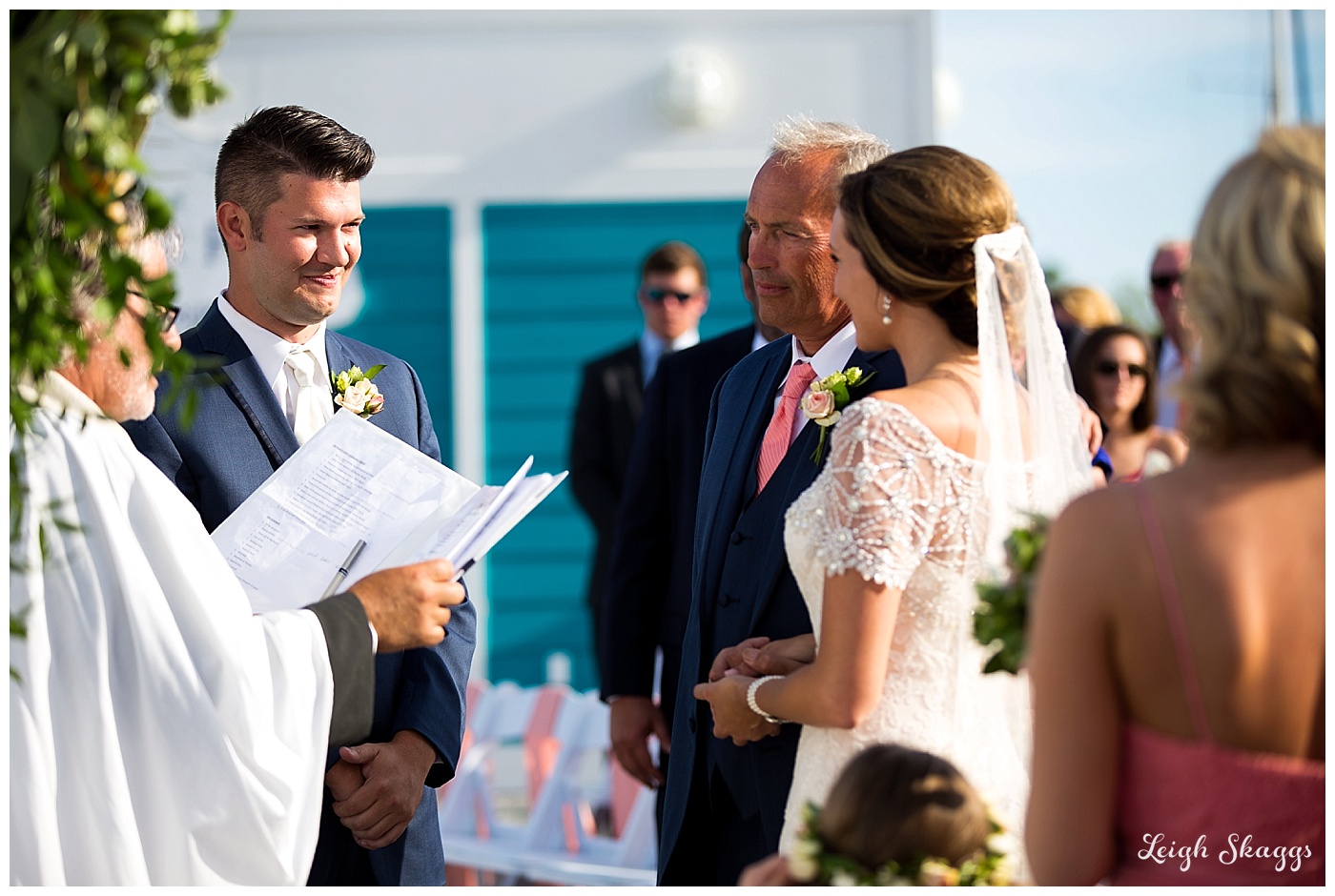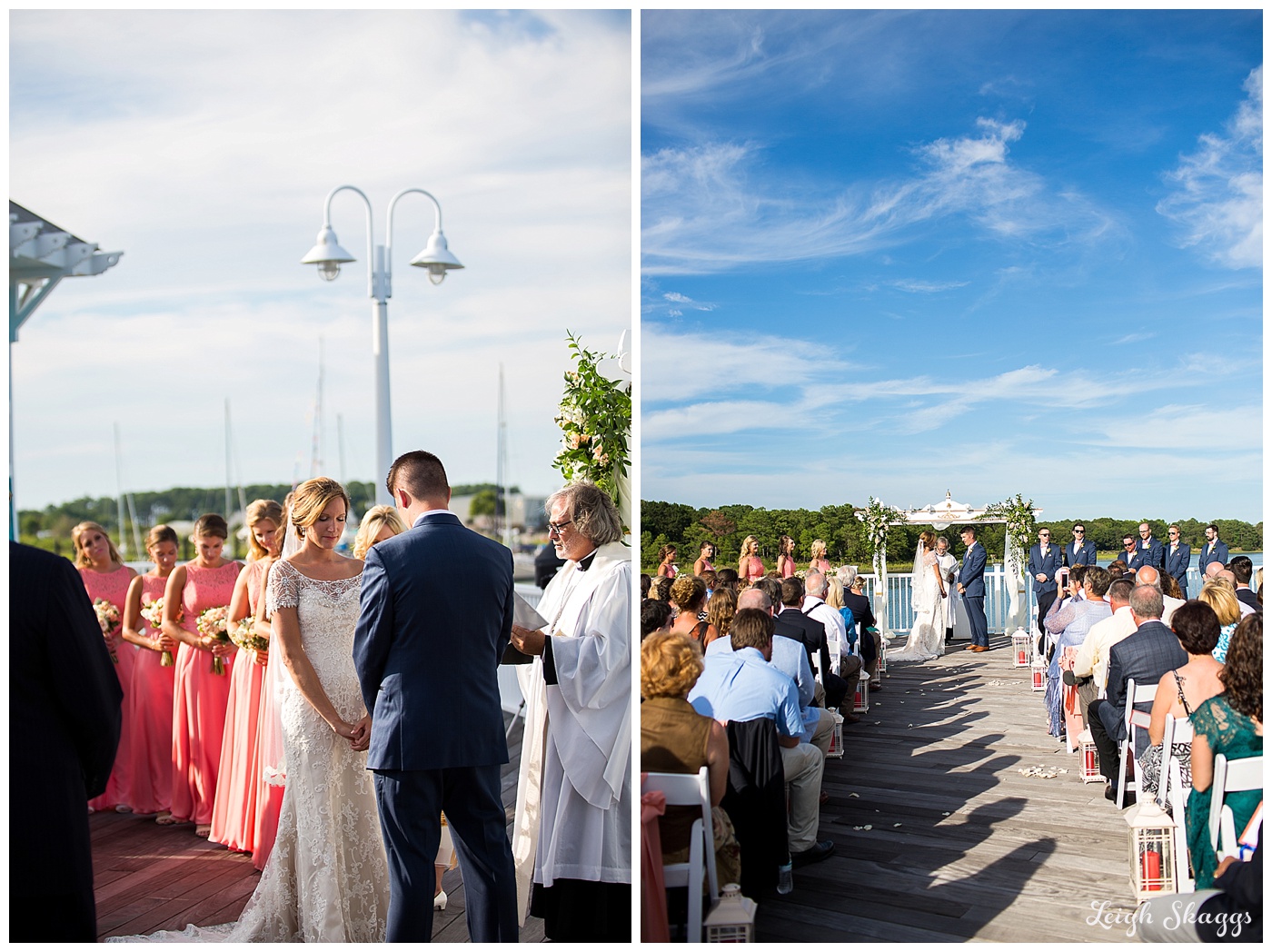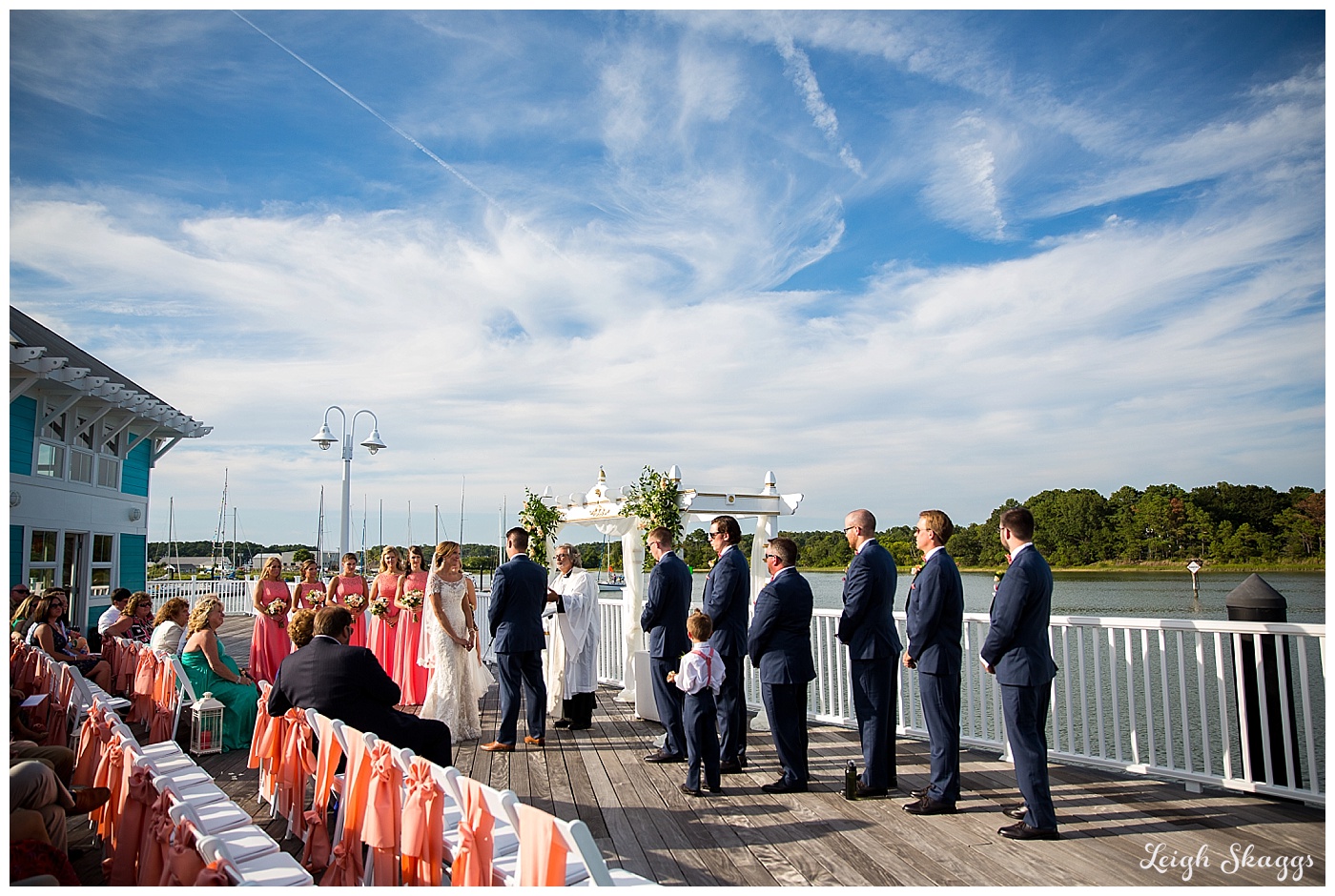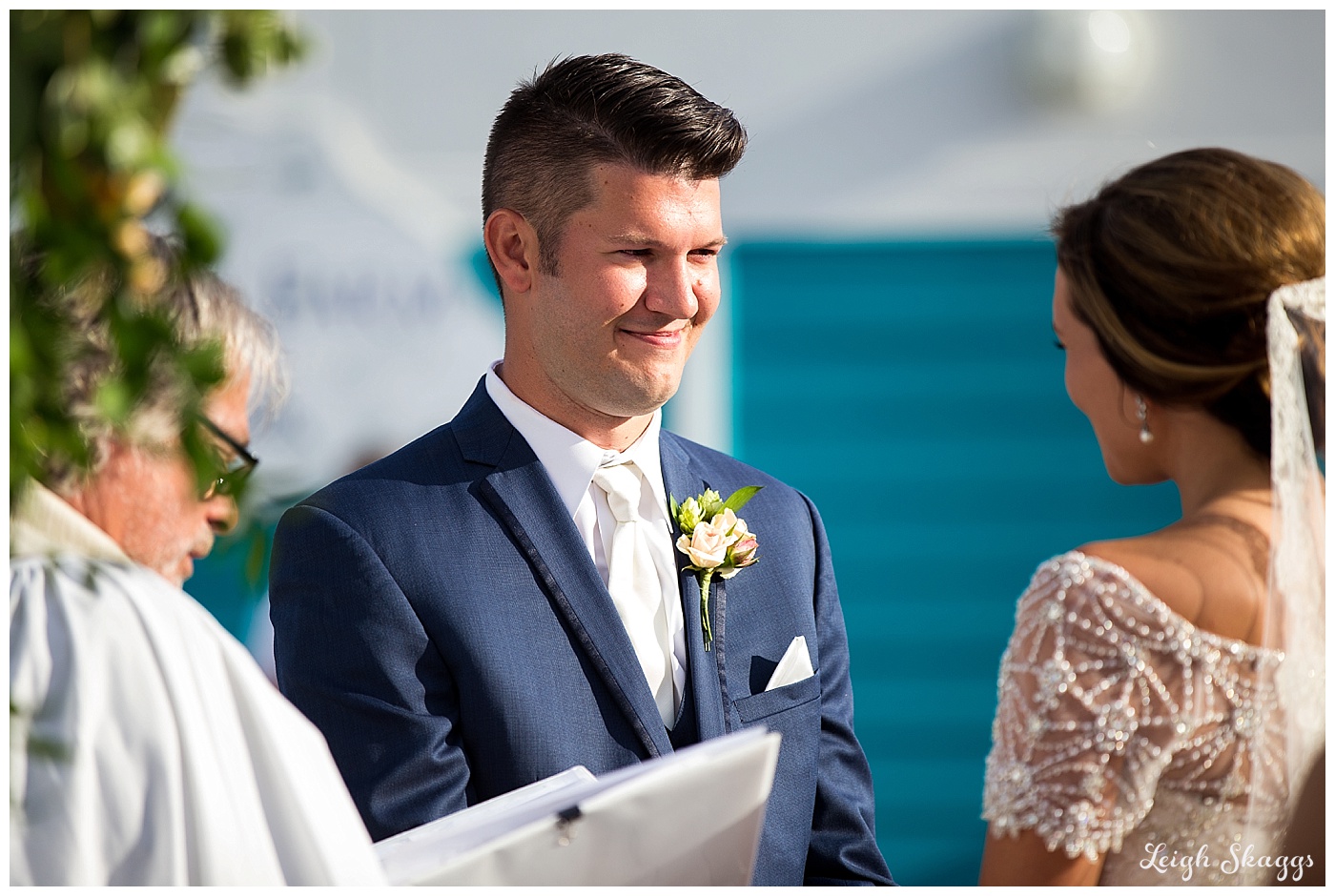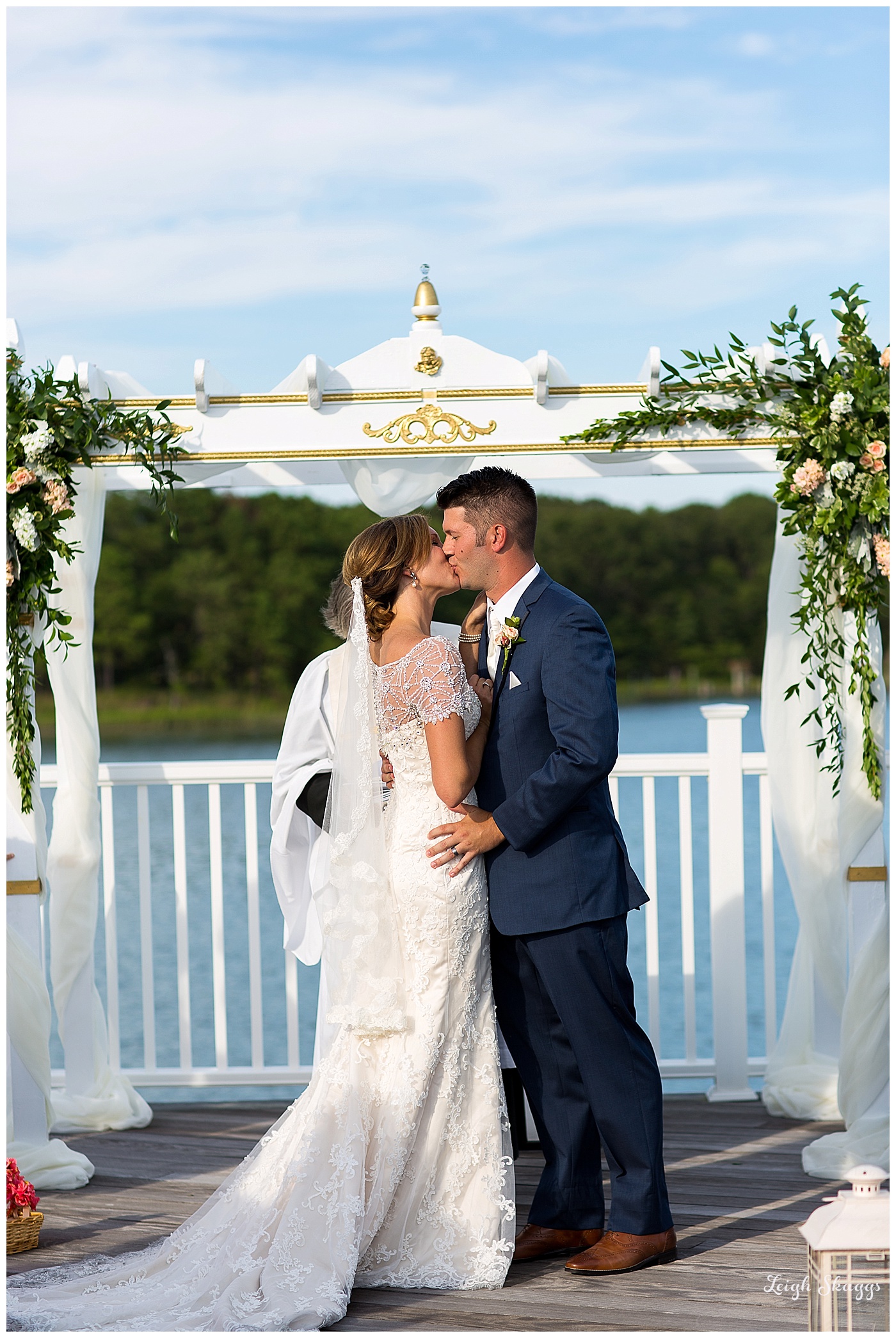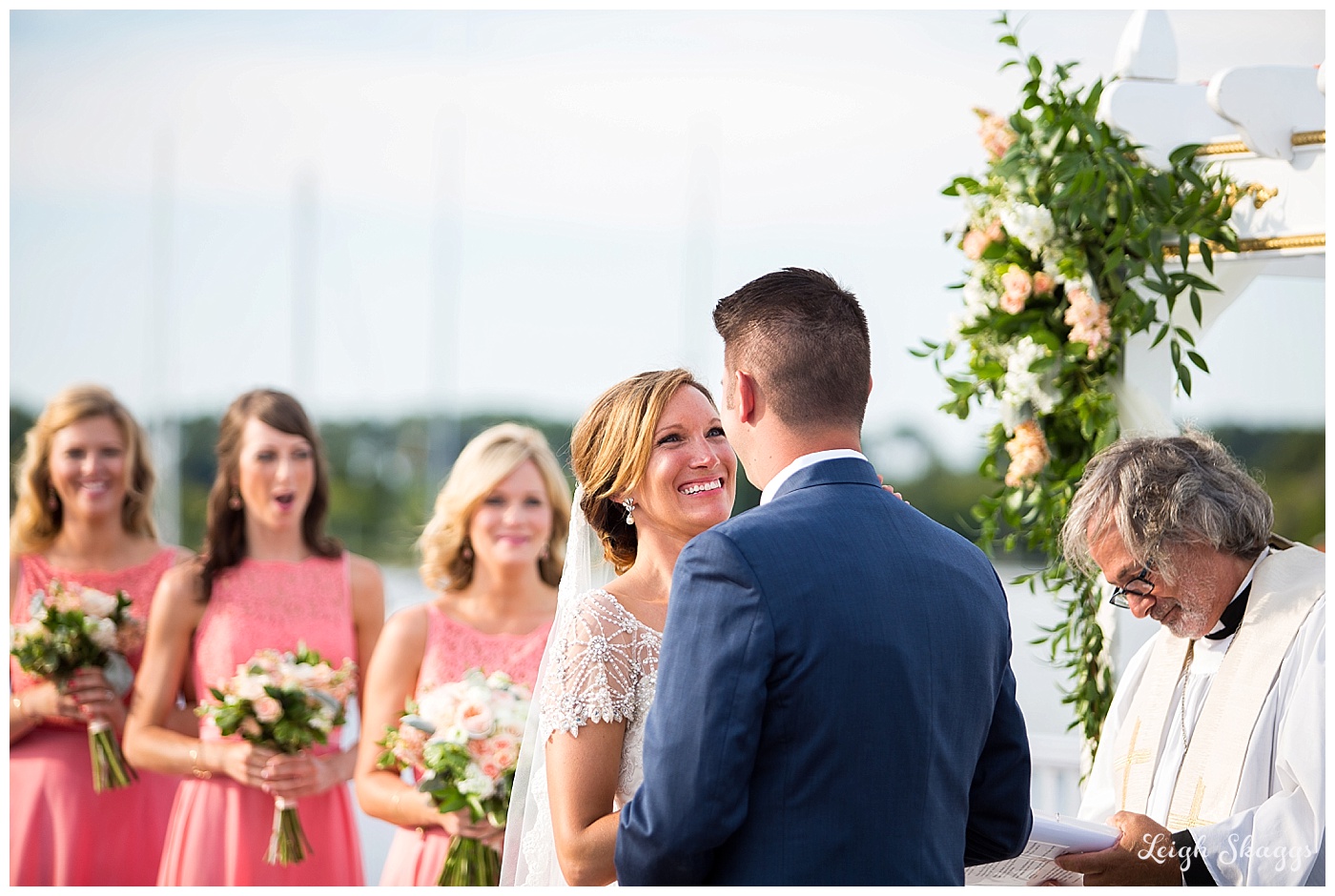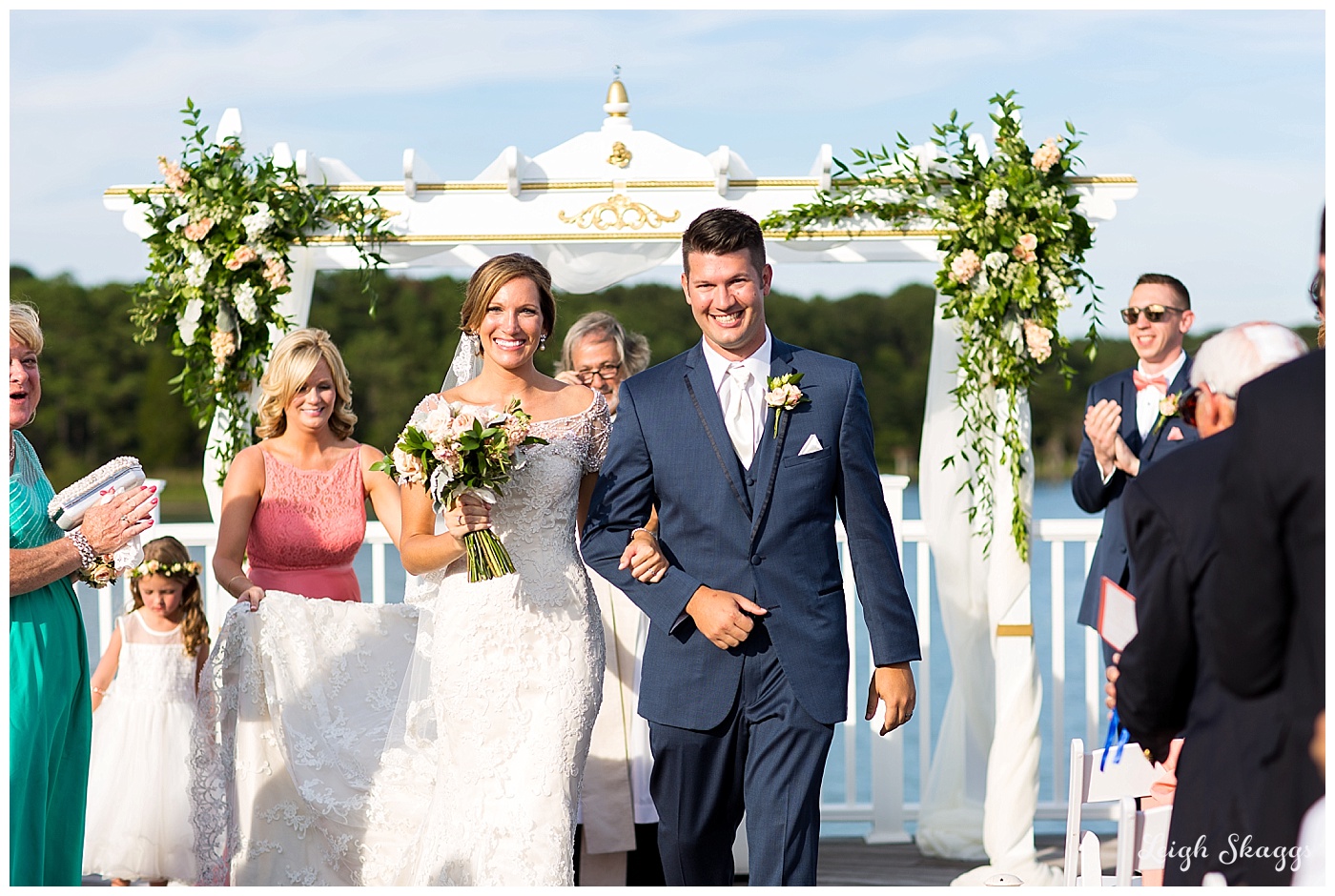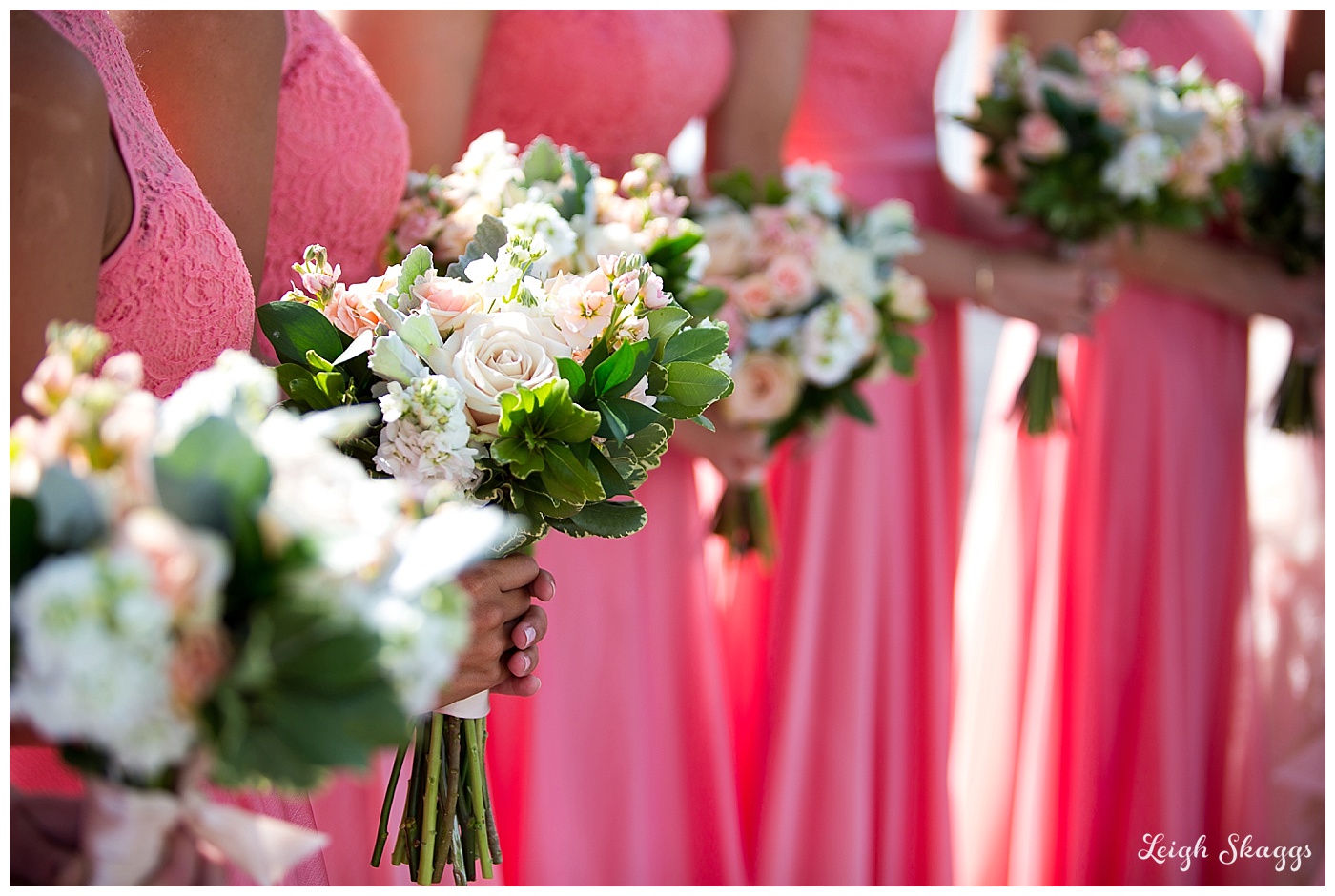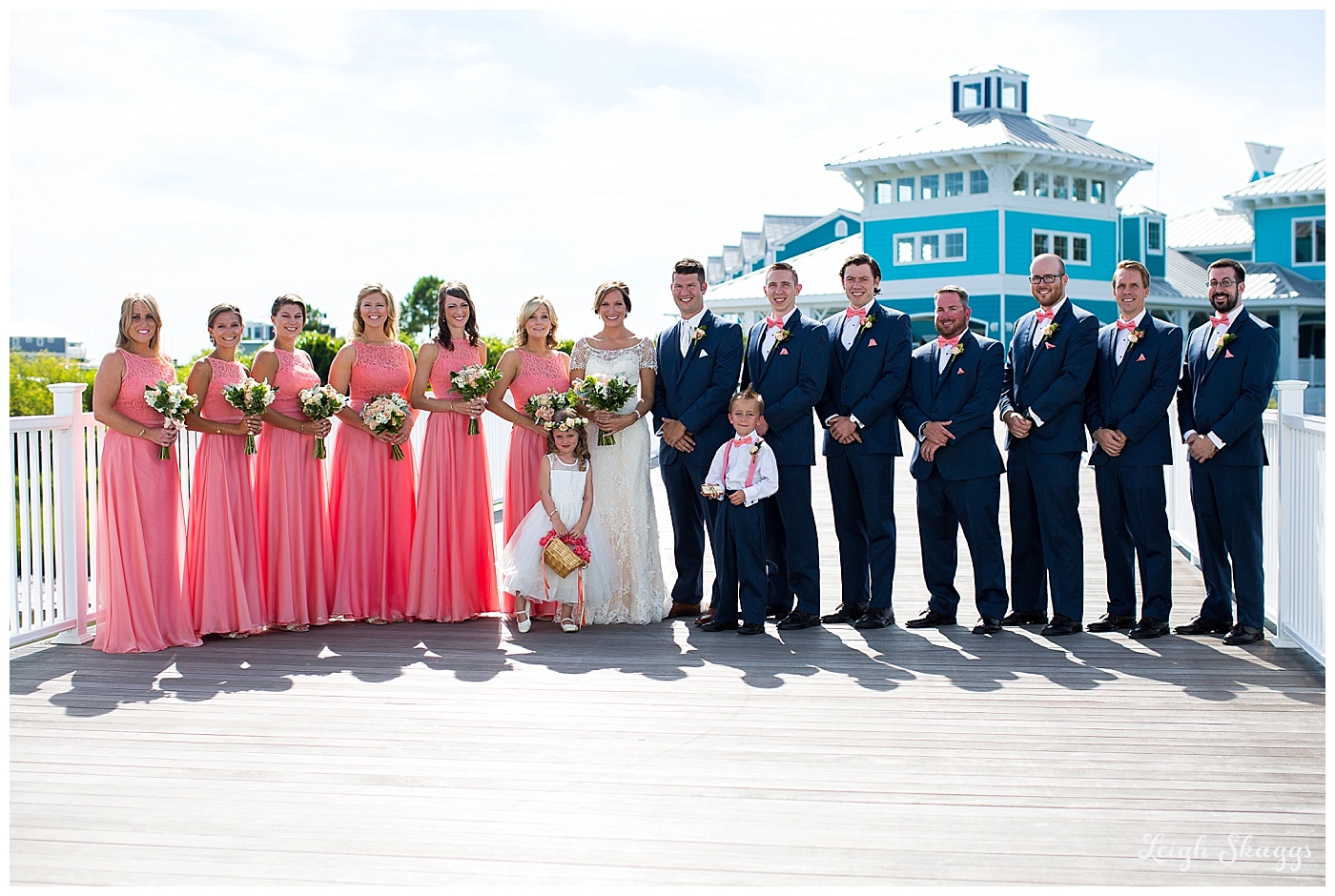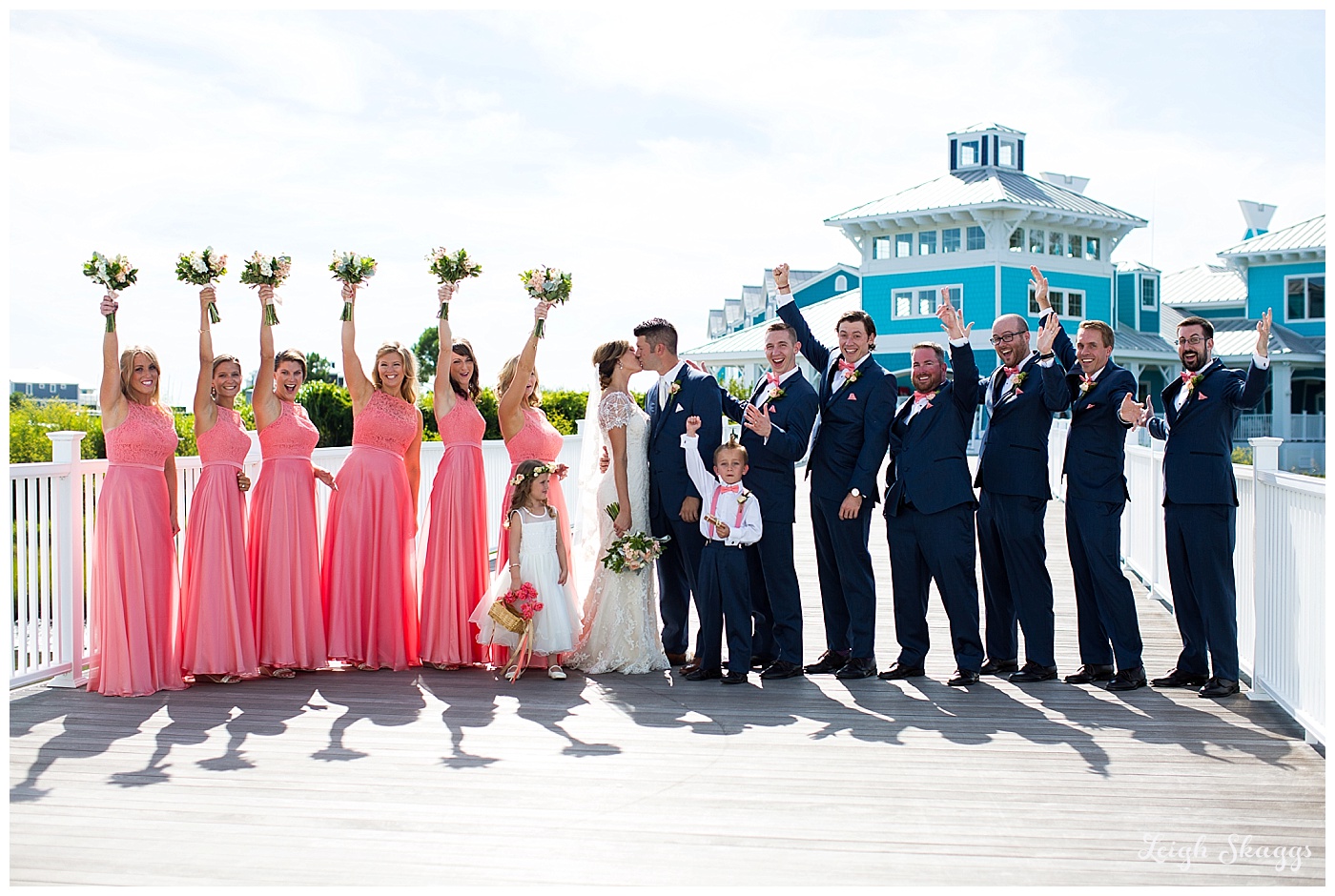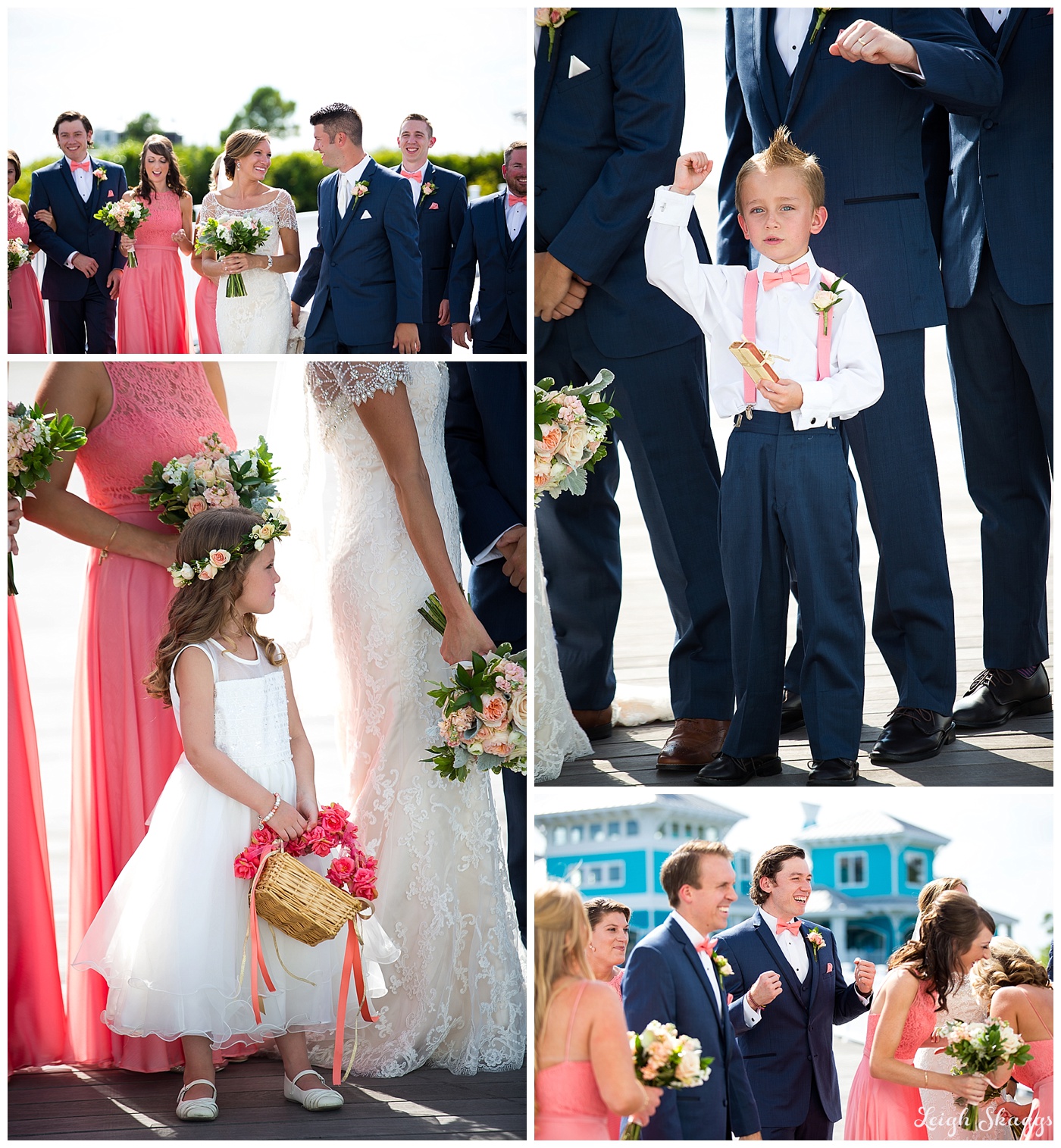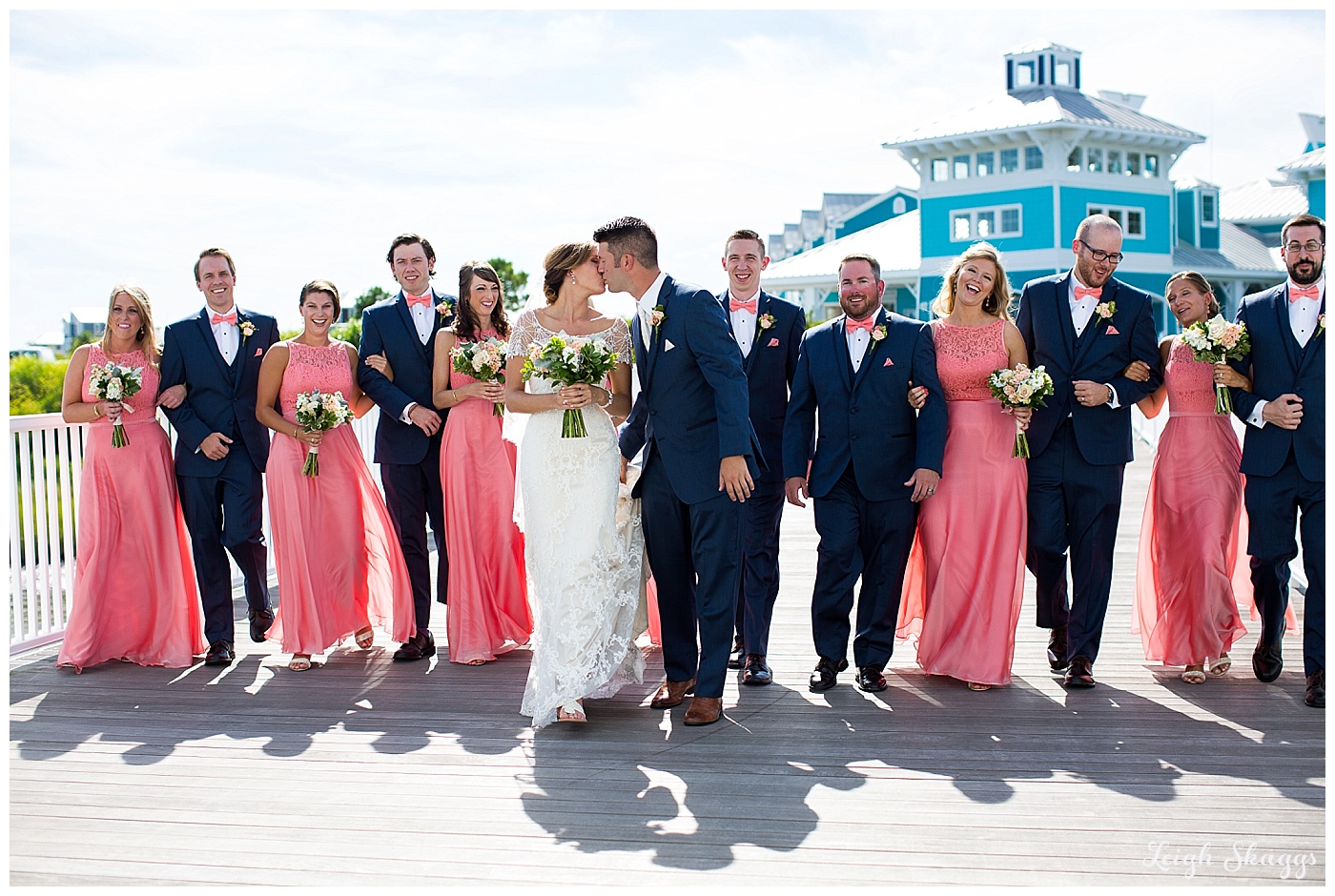 These kids ROCKED!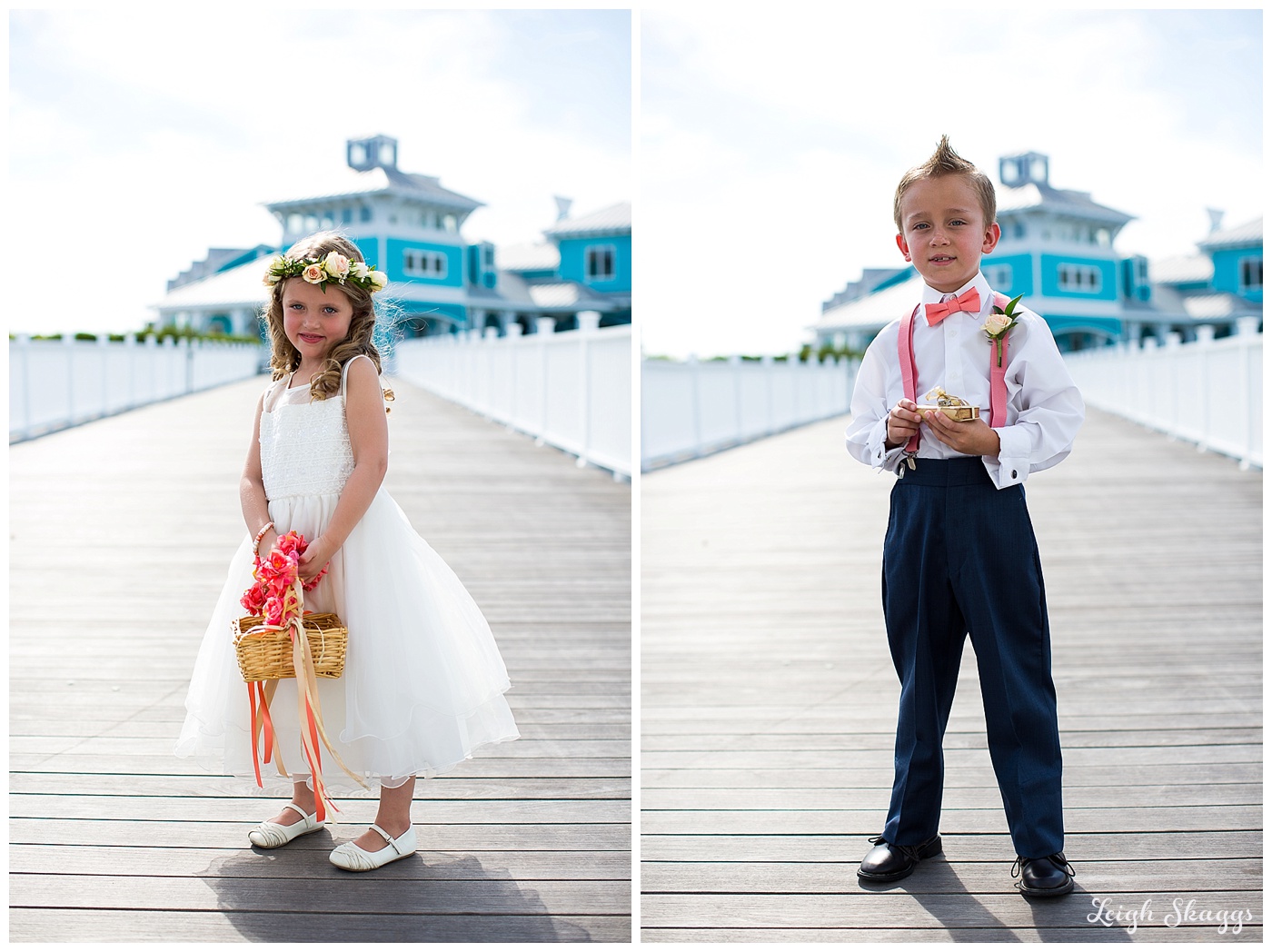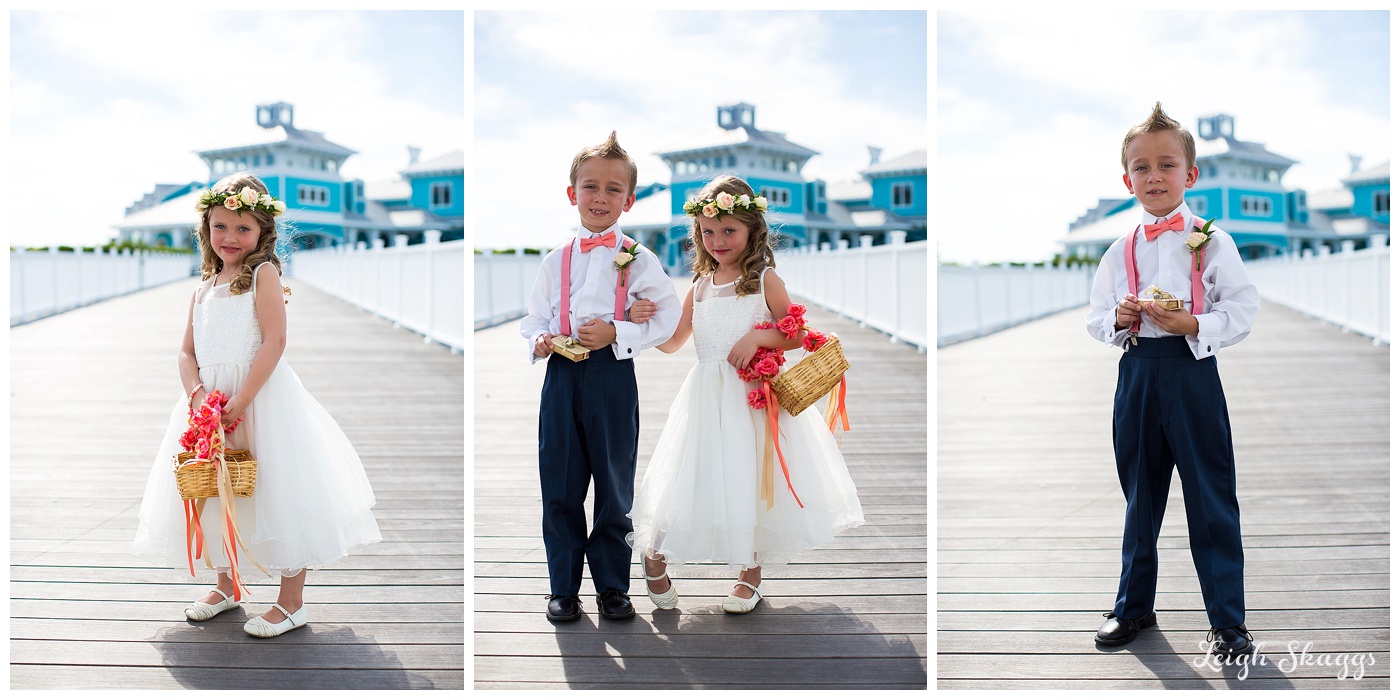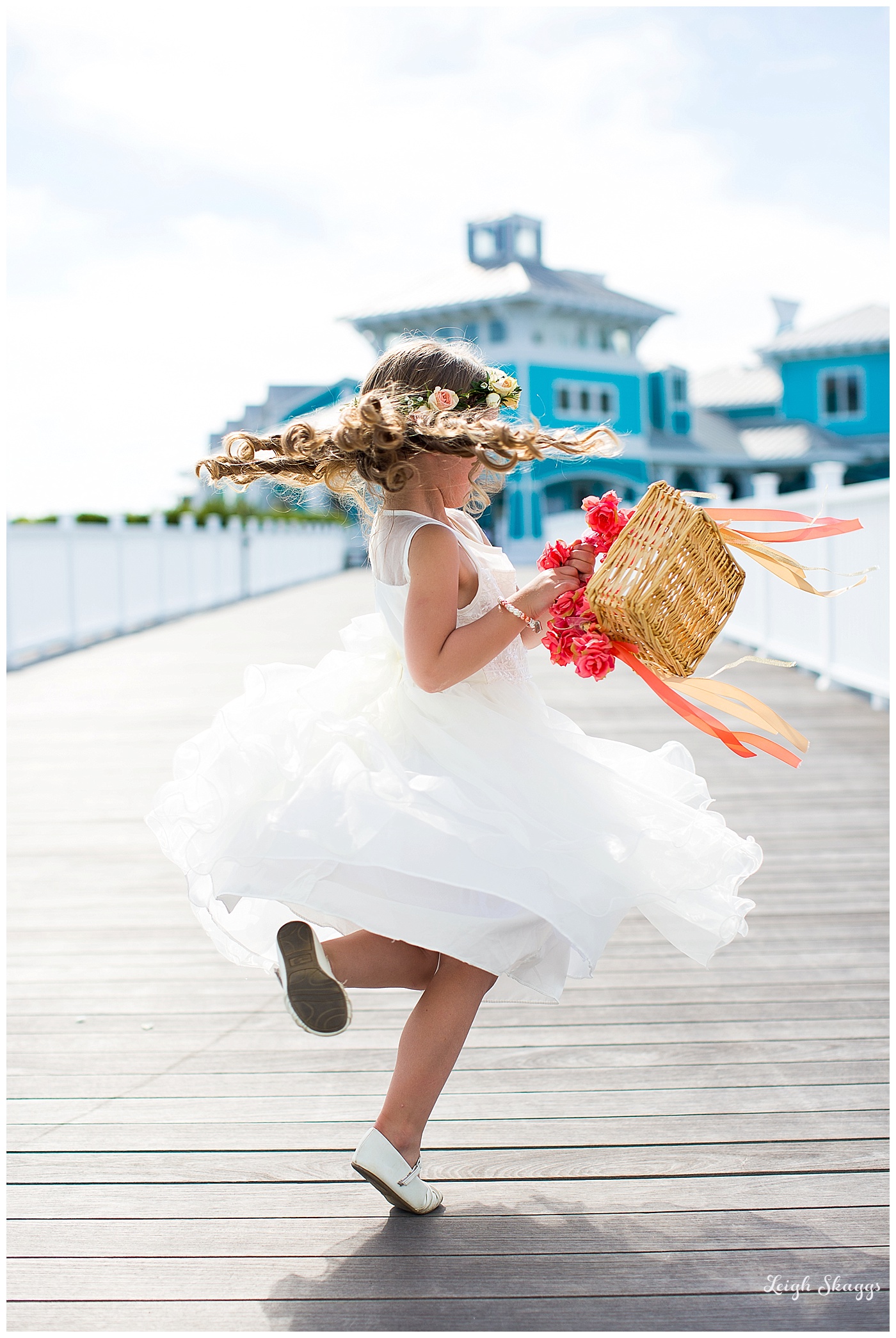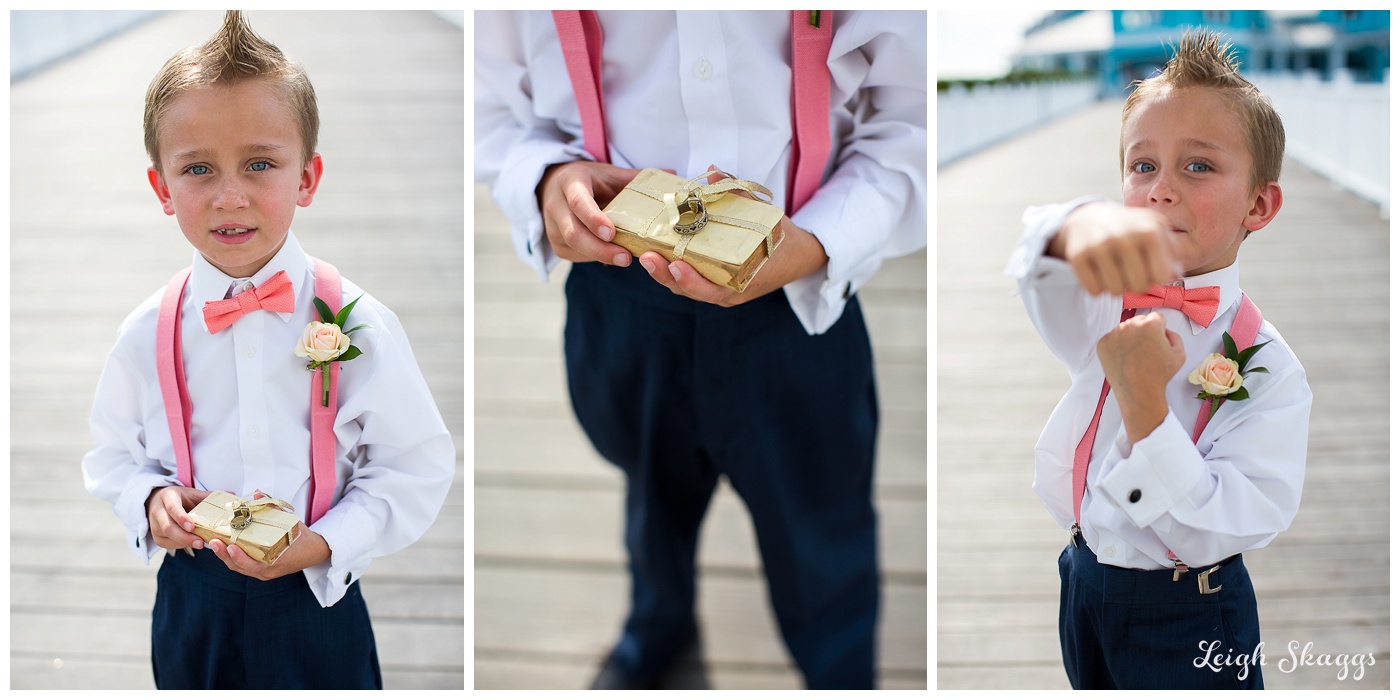 The colors were perfect!!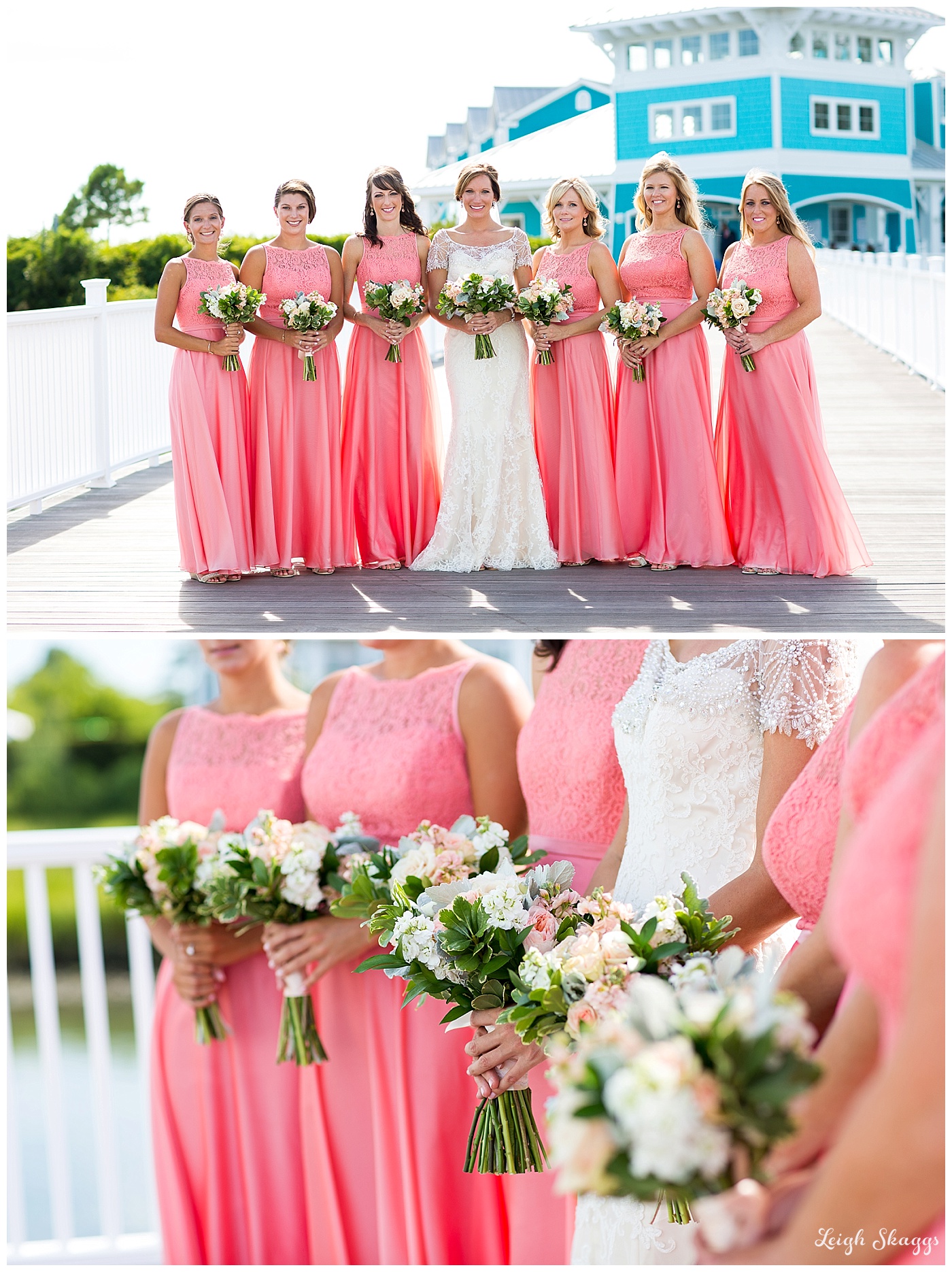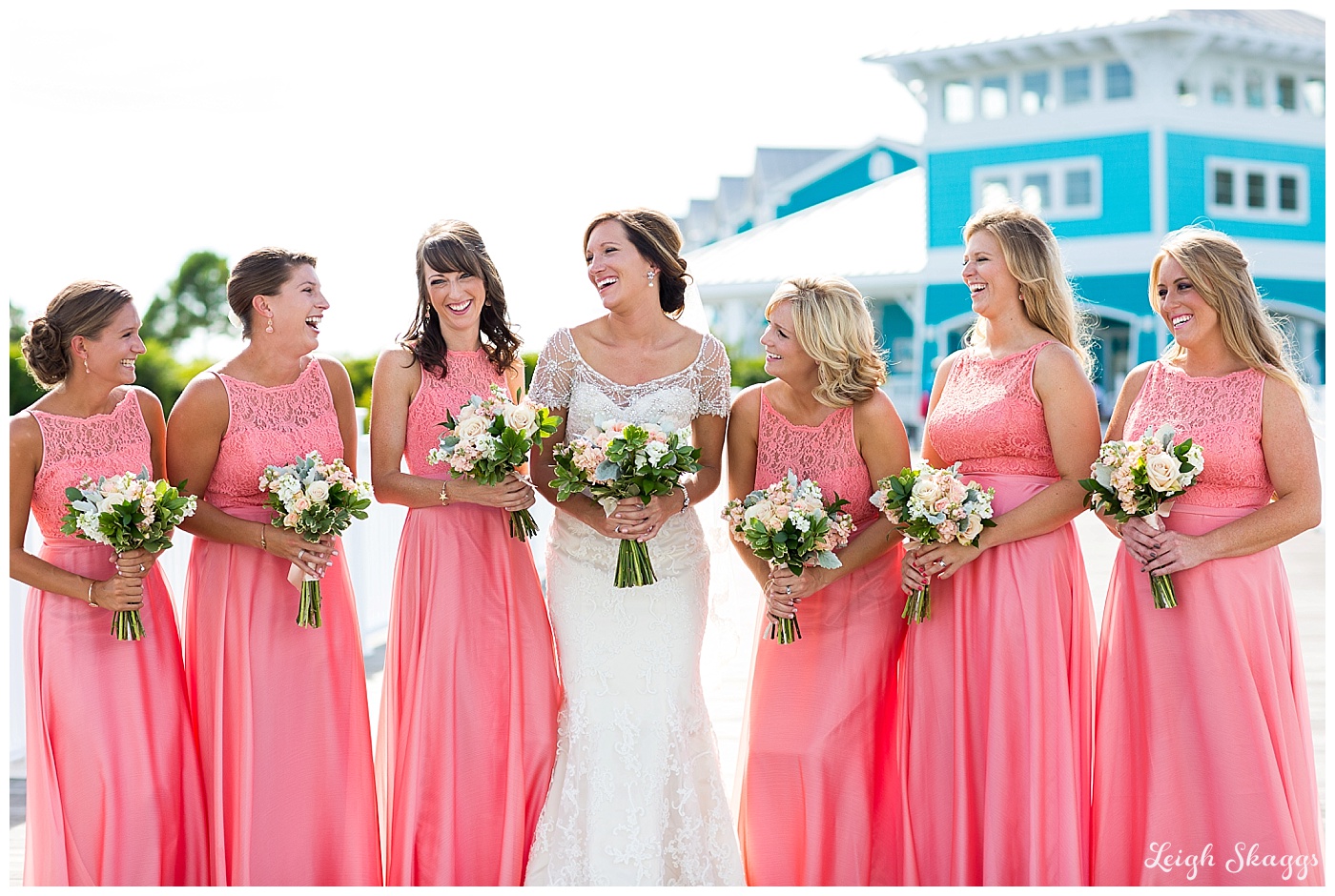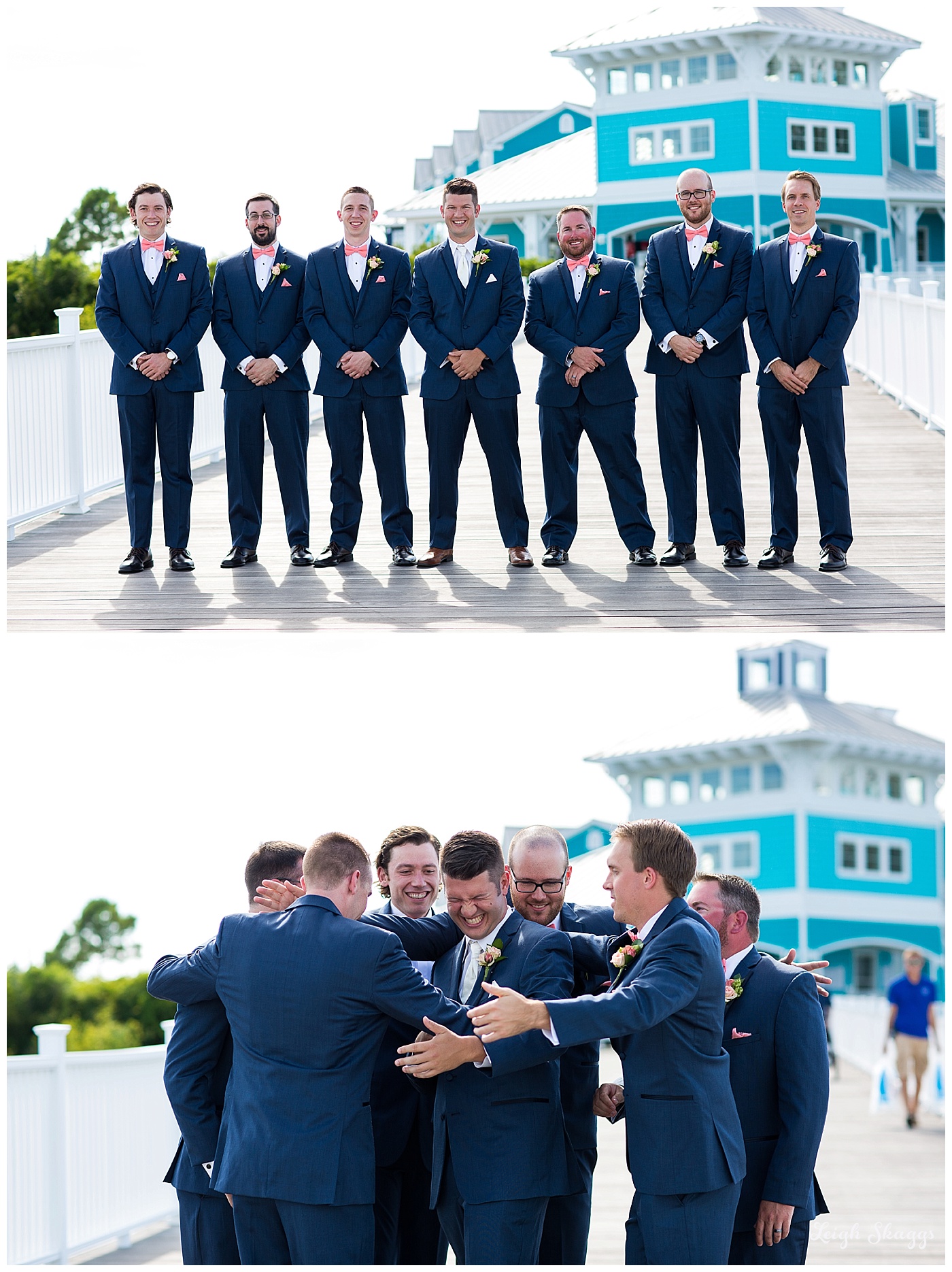 The guys had hops in their boutonnieres, because Bob loves craft beer!  Genius!!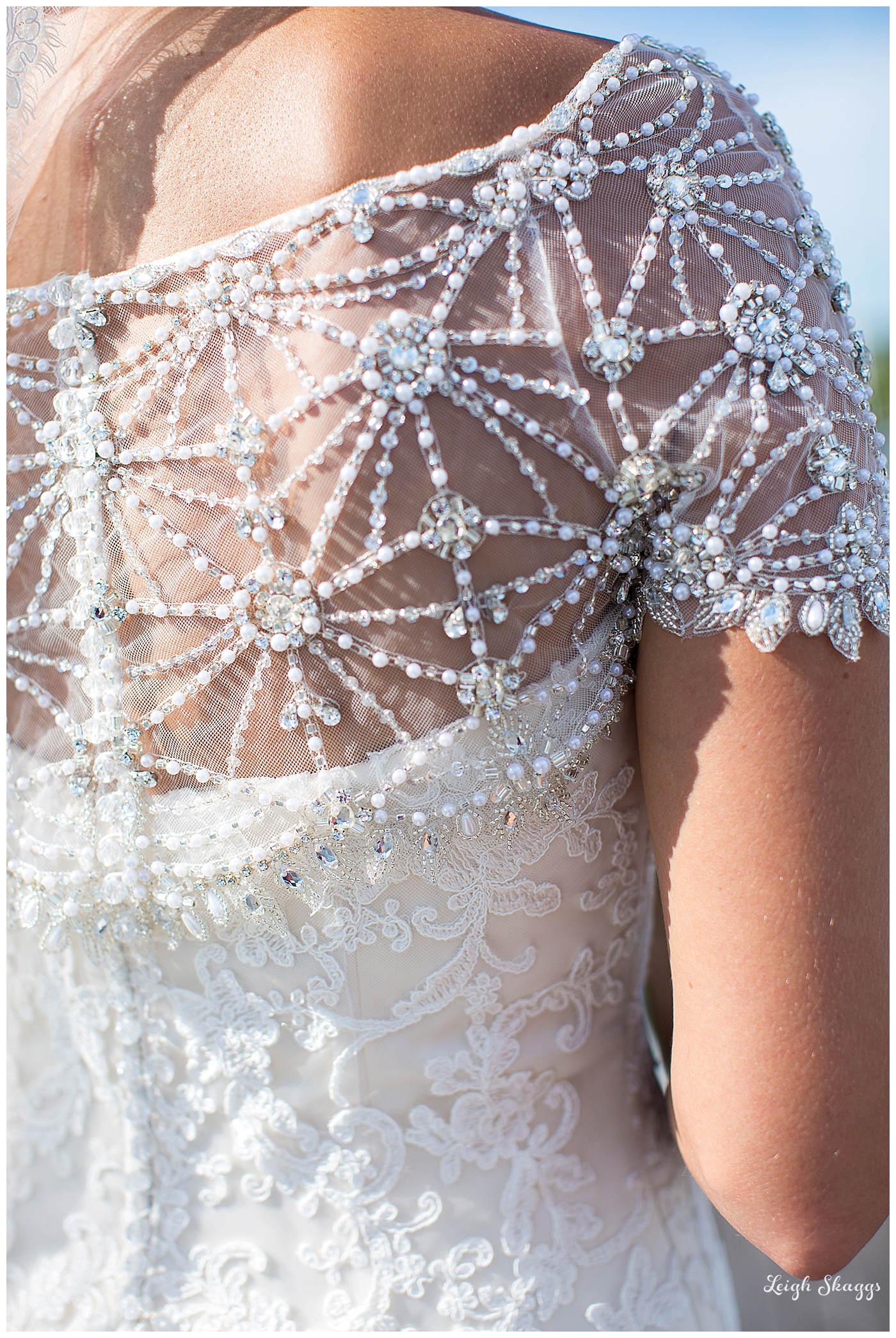 And this bouquet!!  Perfection!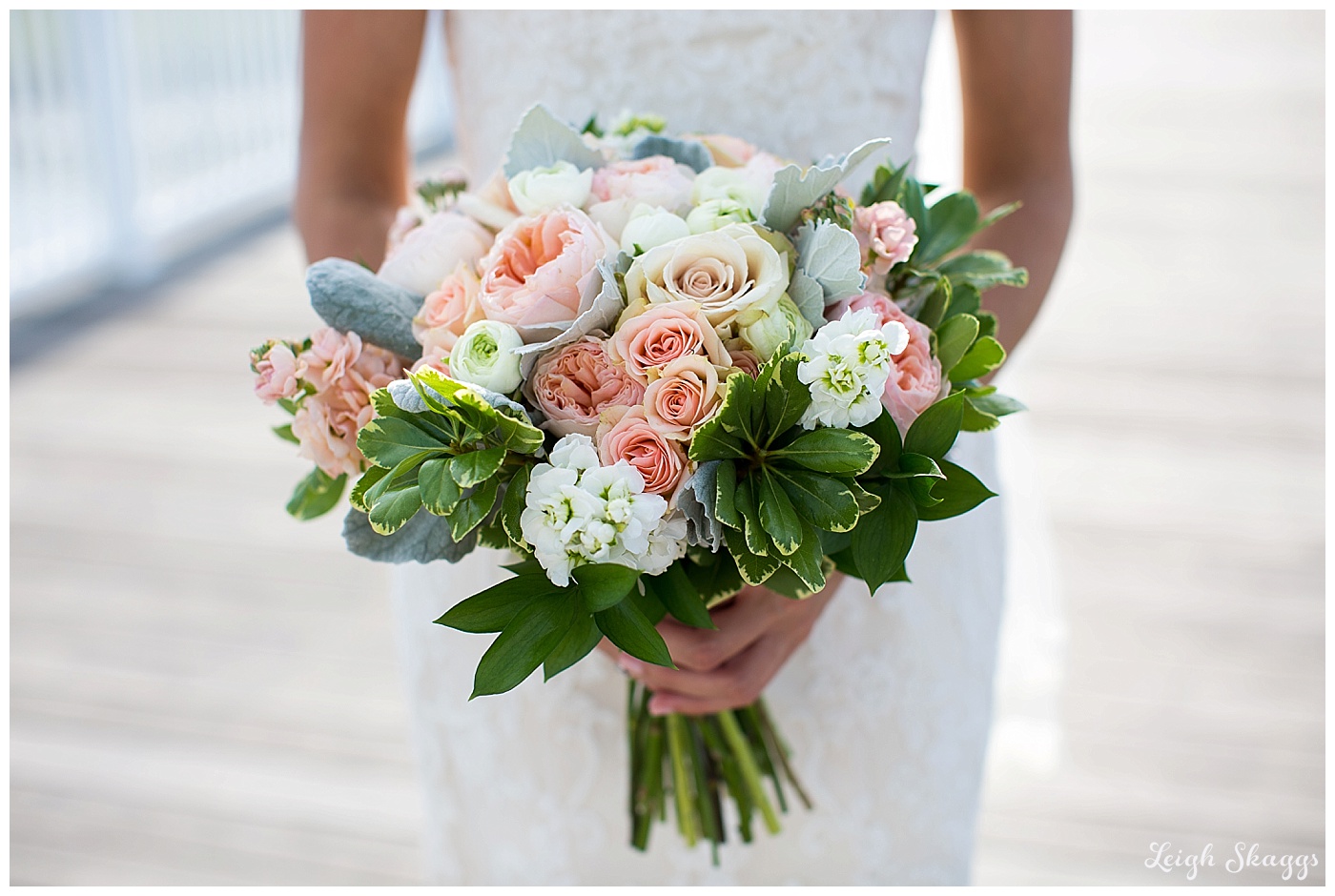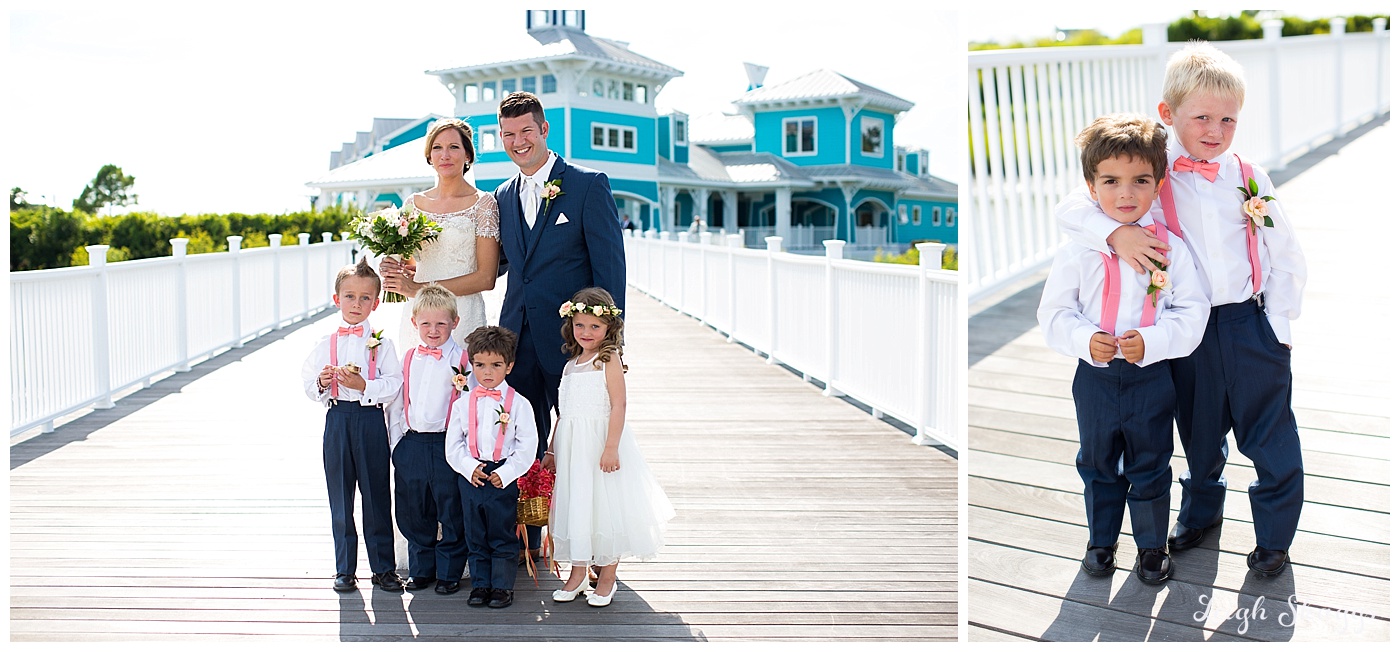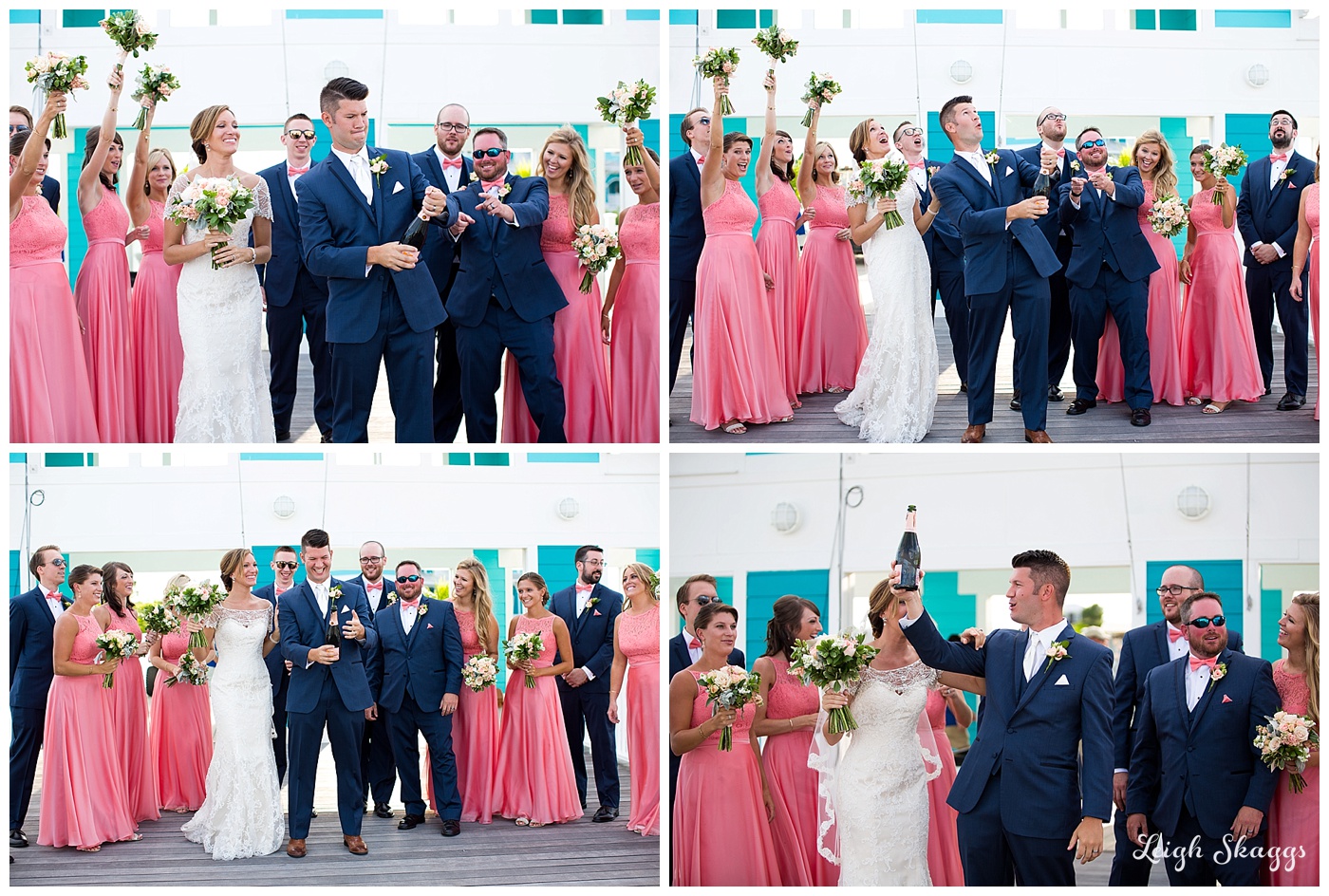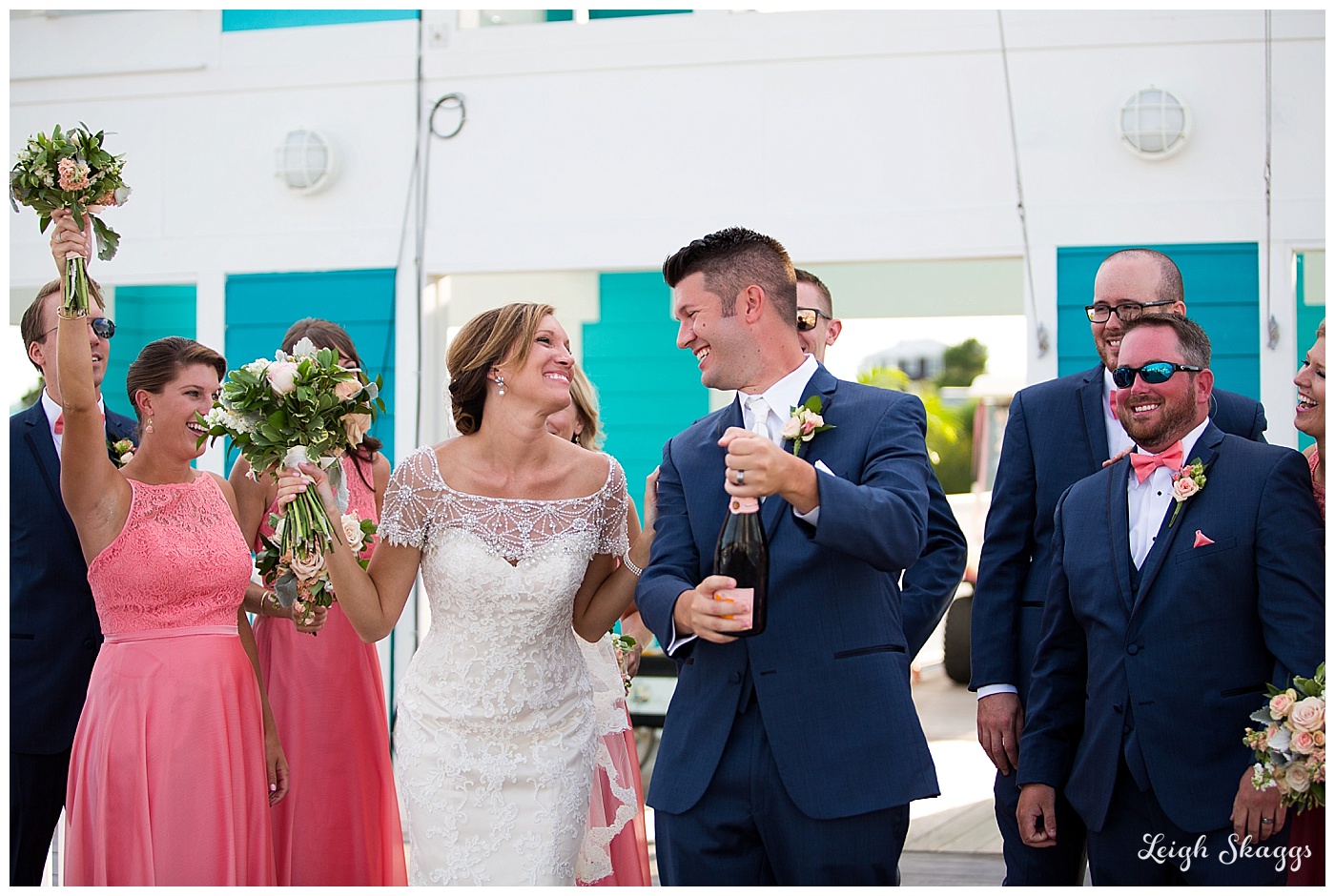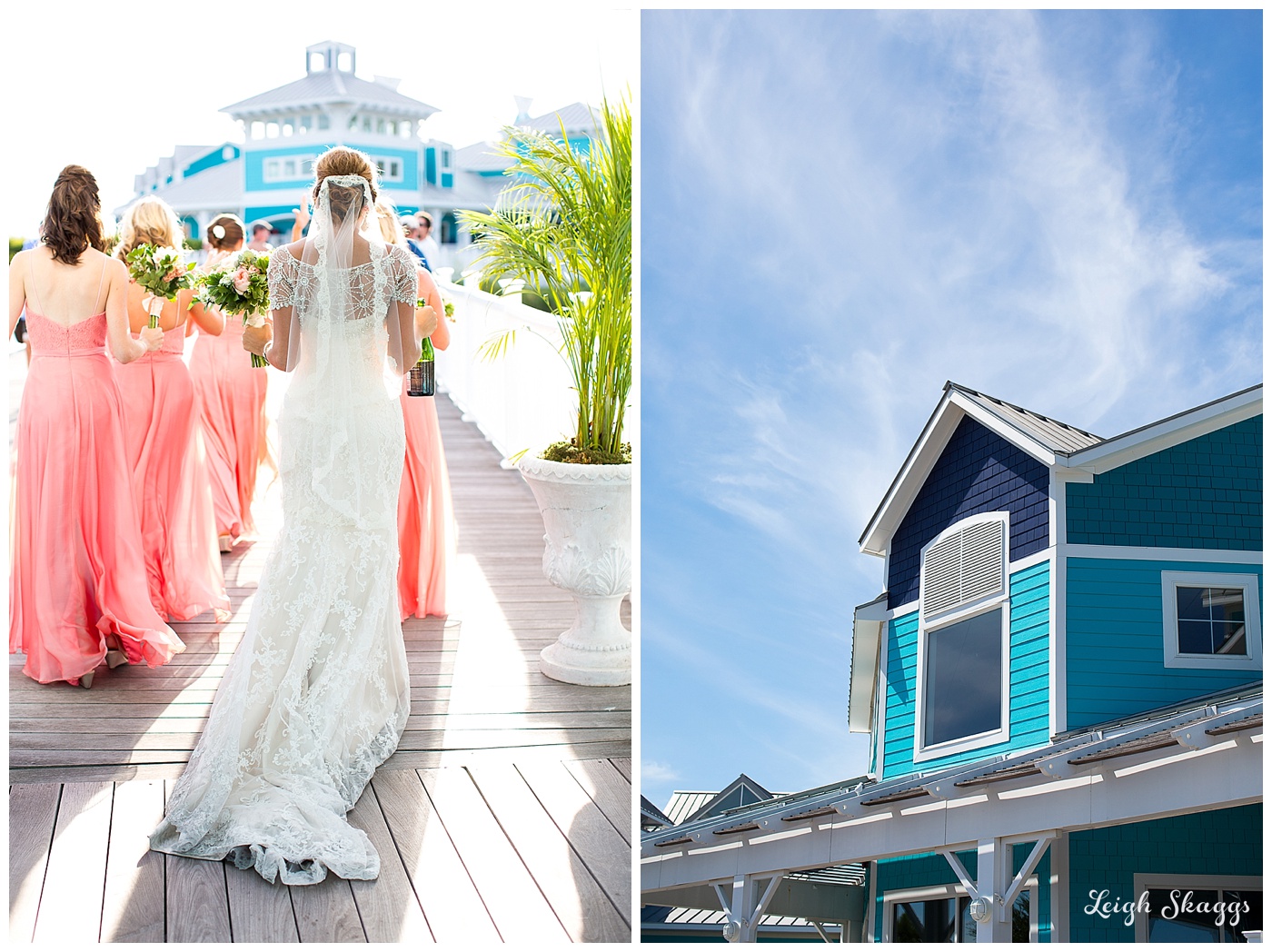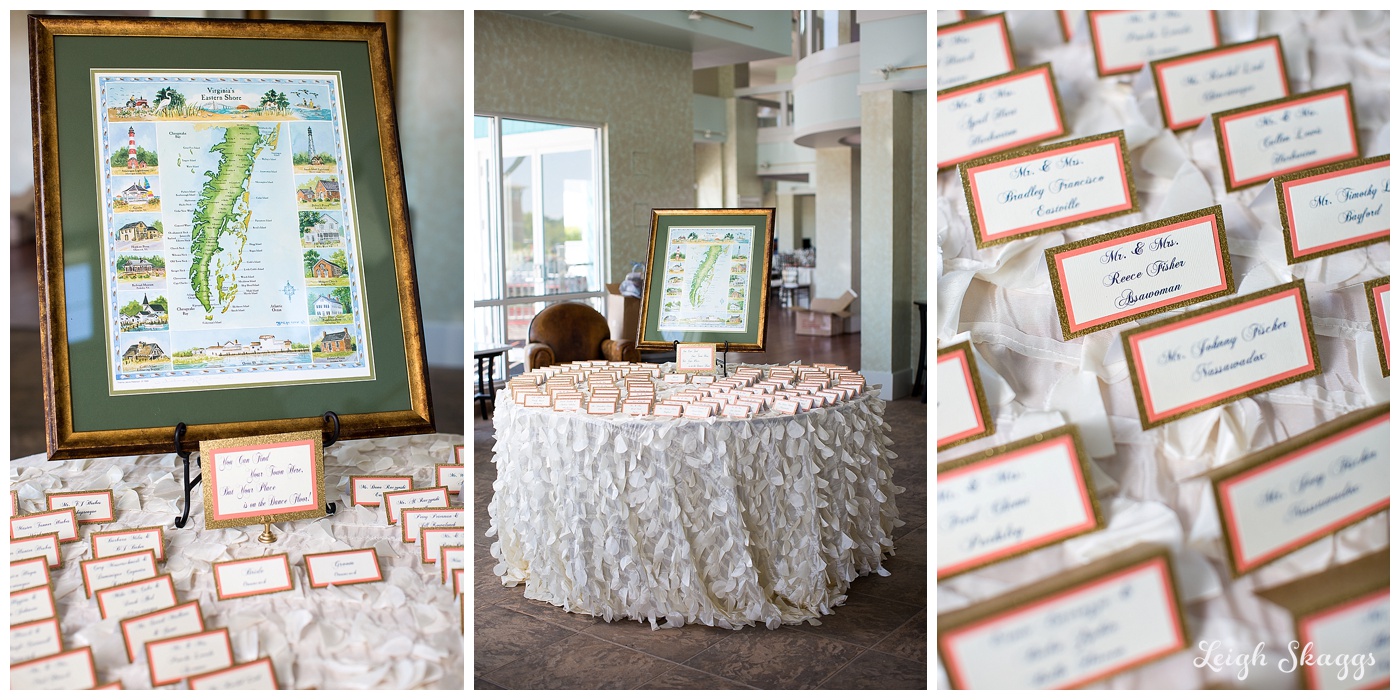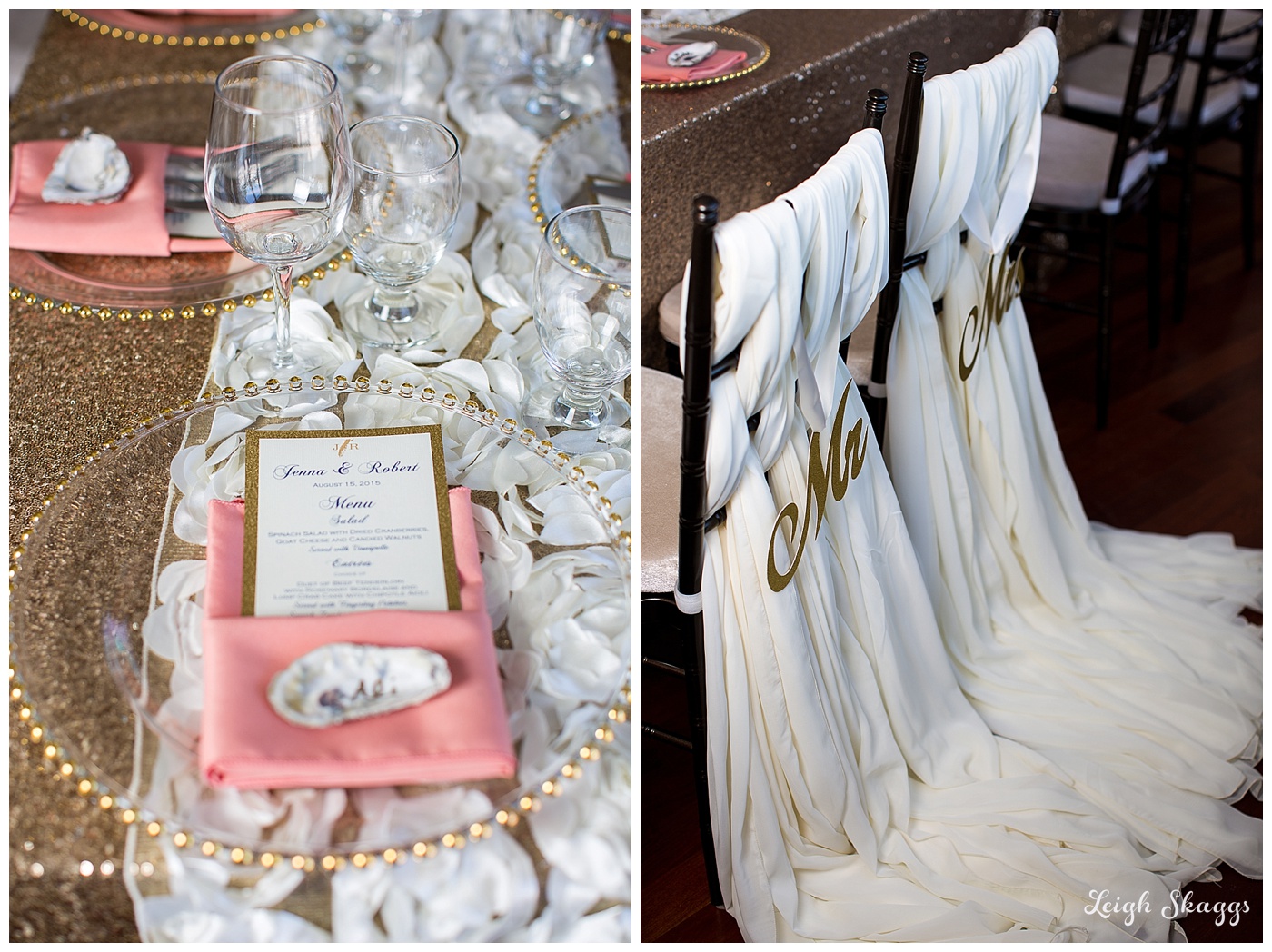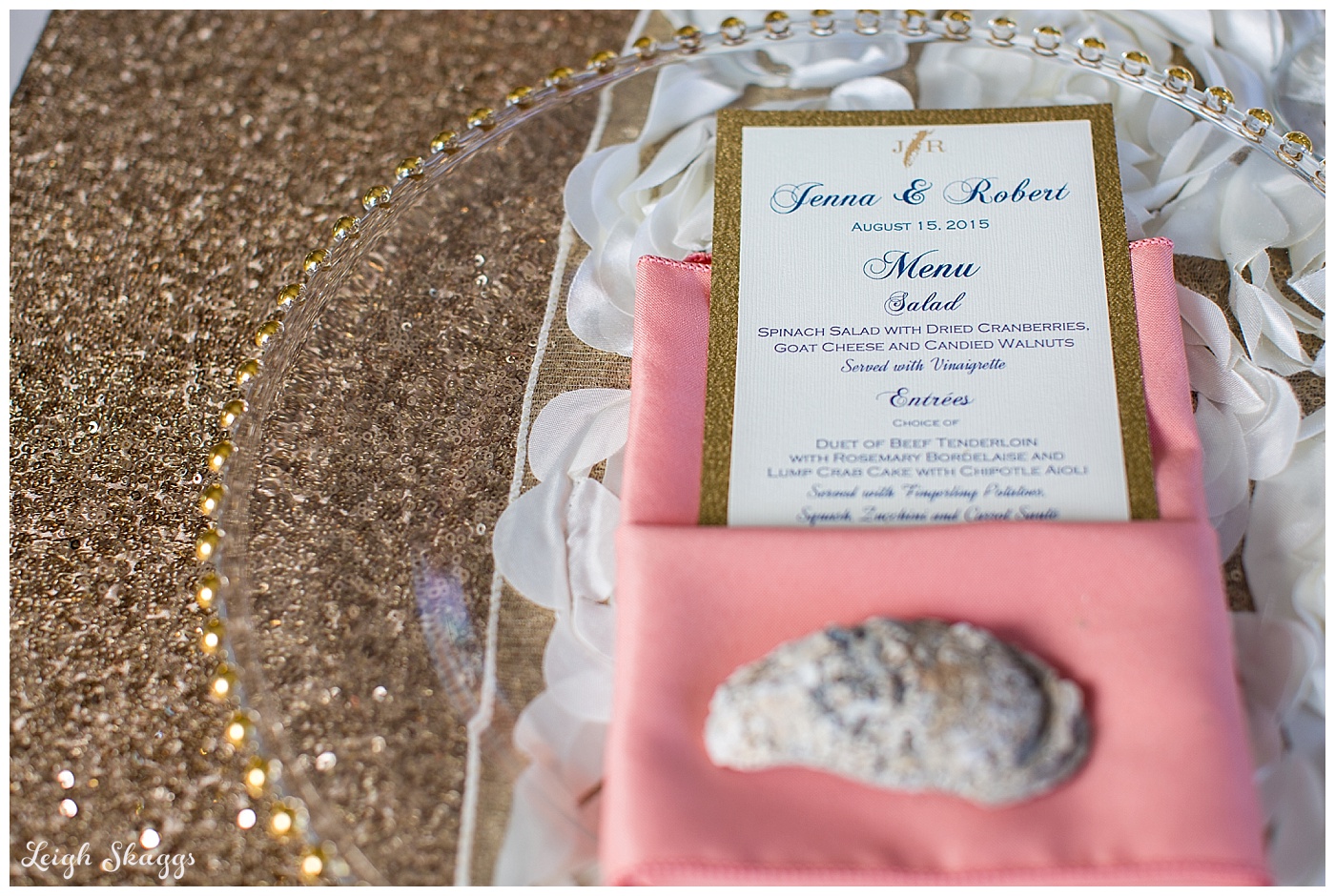 Jenna and Bob found and cleaned these oysters shells themselves!  Love this!!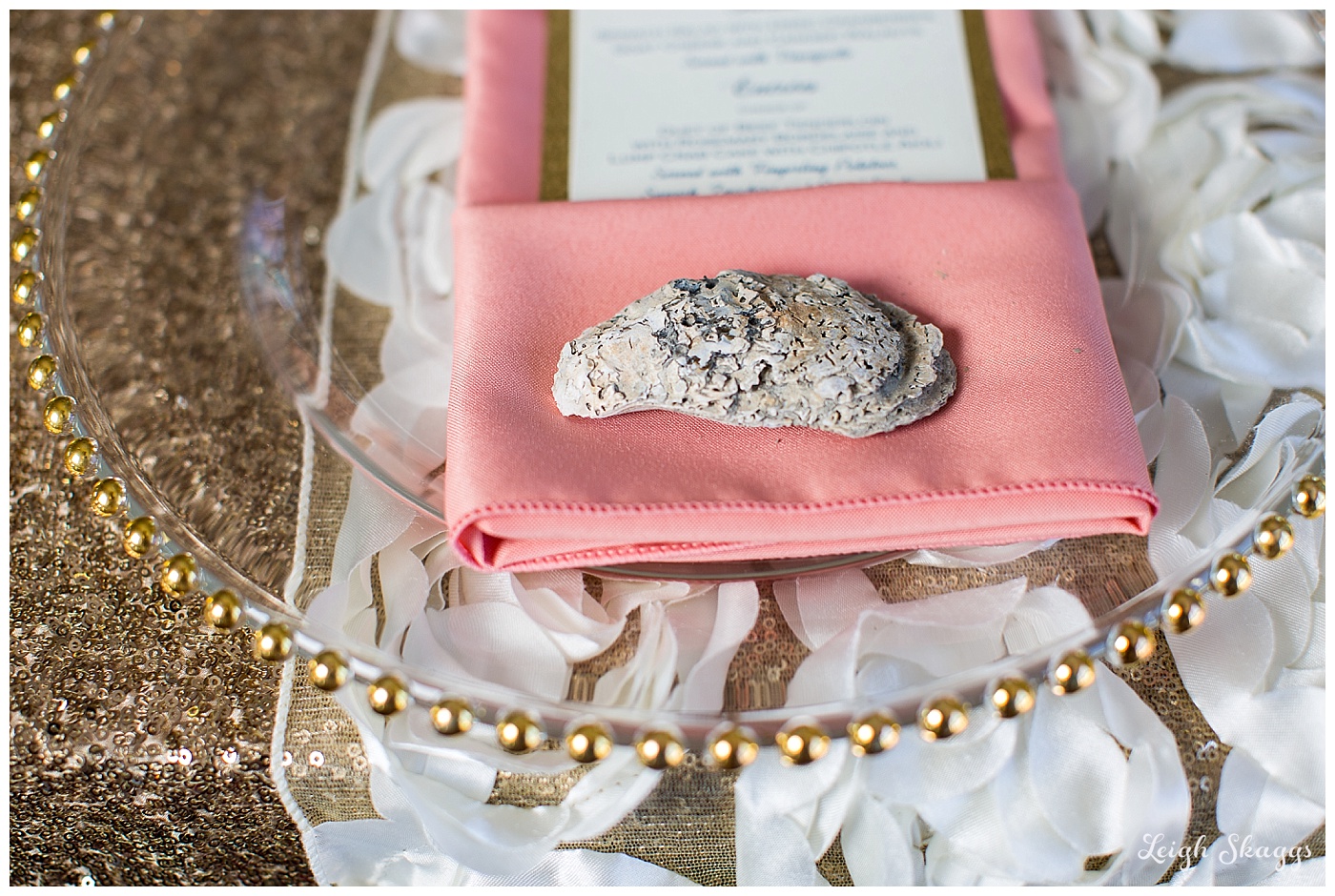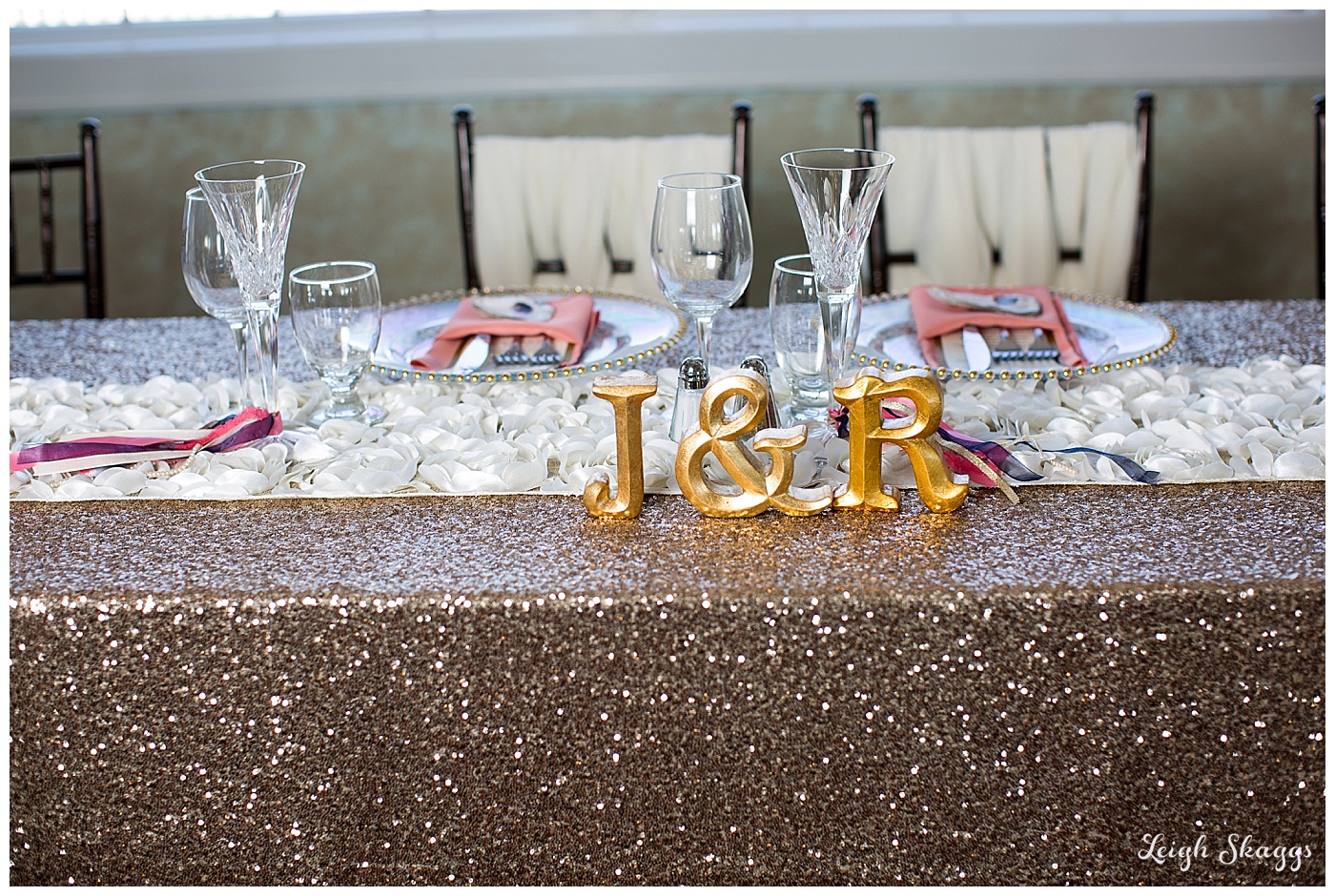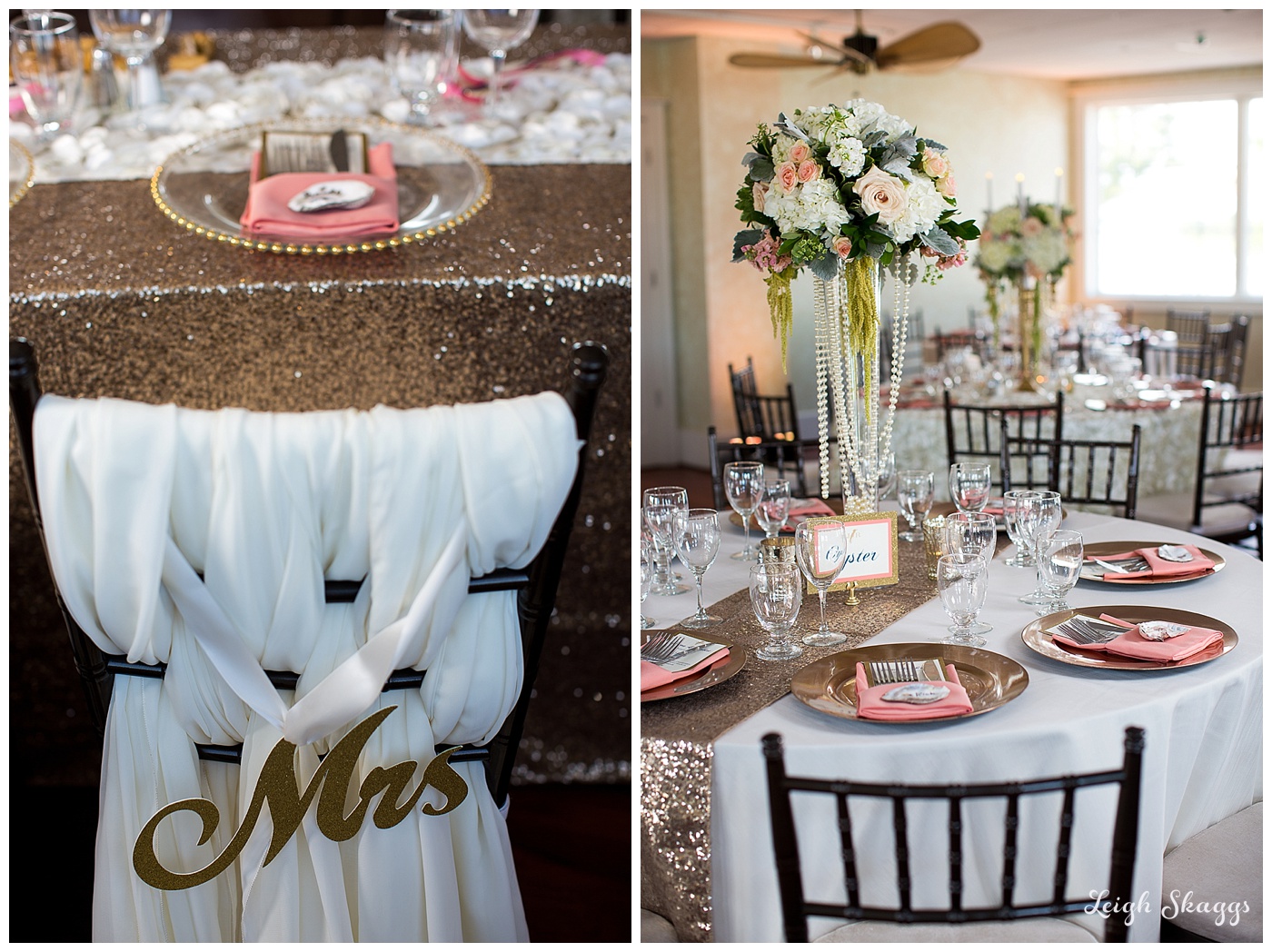 Everything looked so beautiful!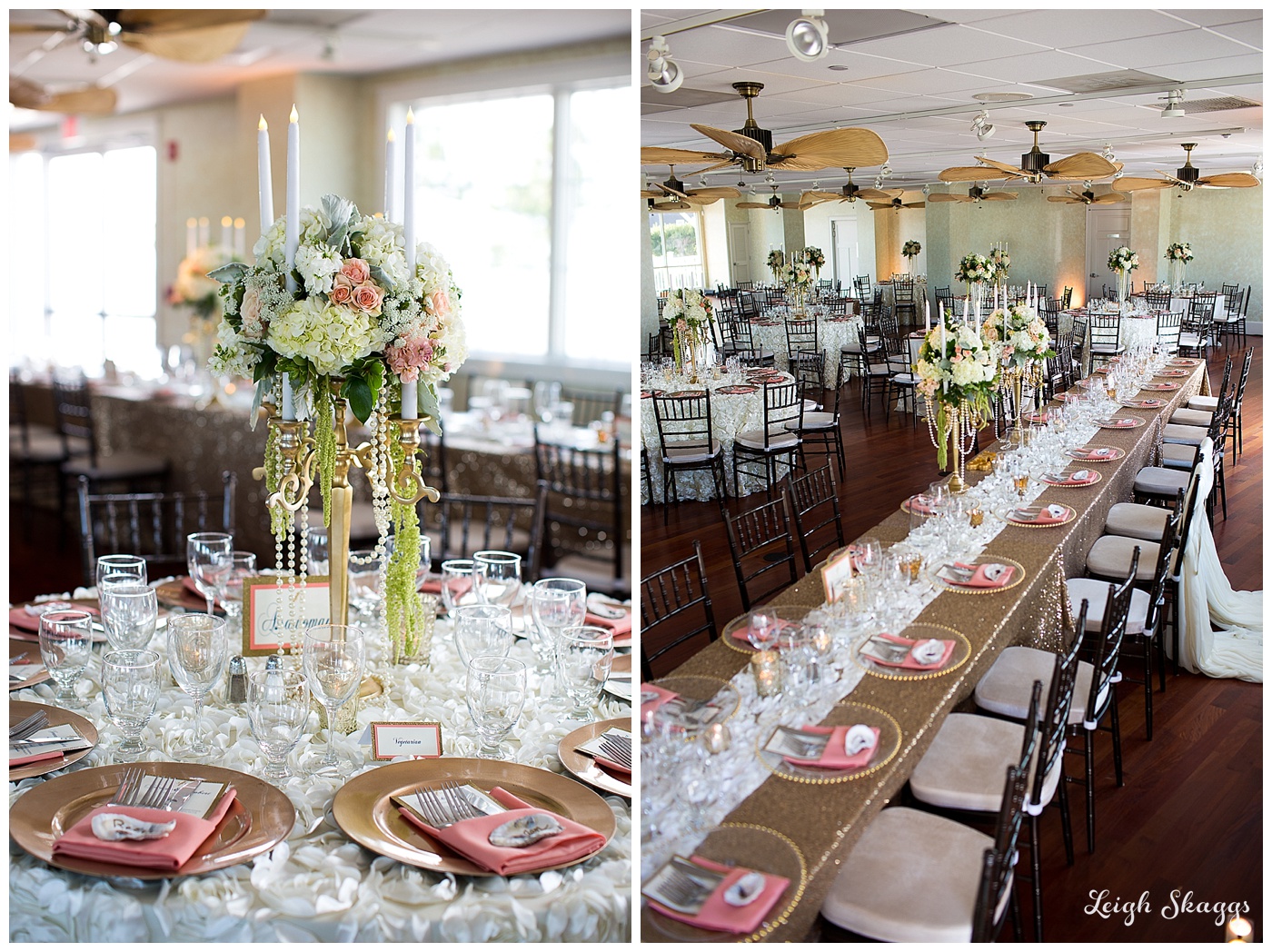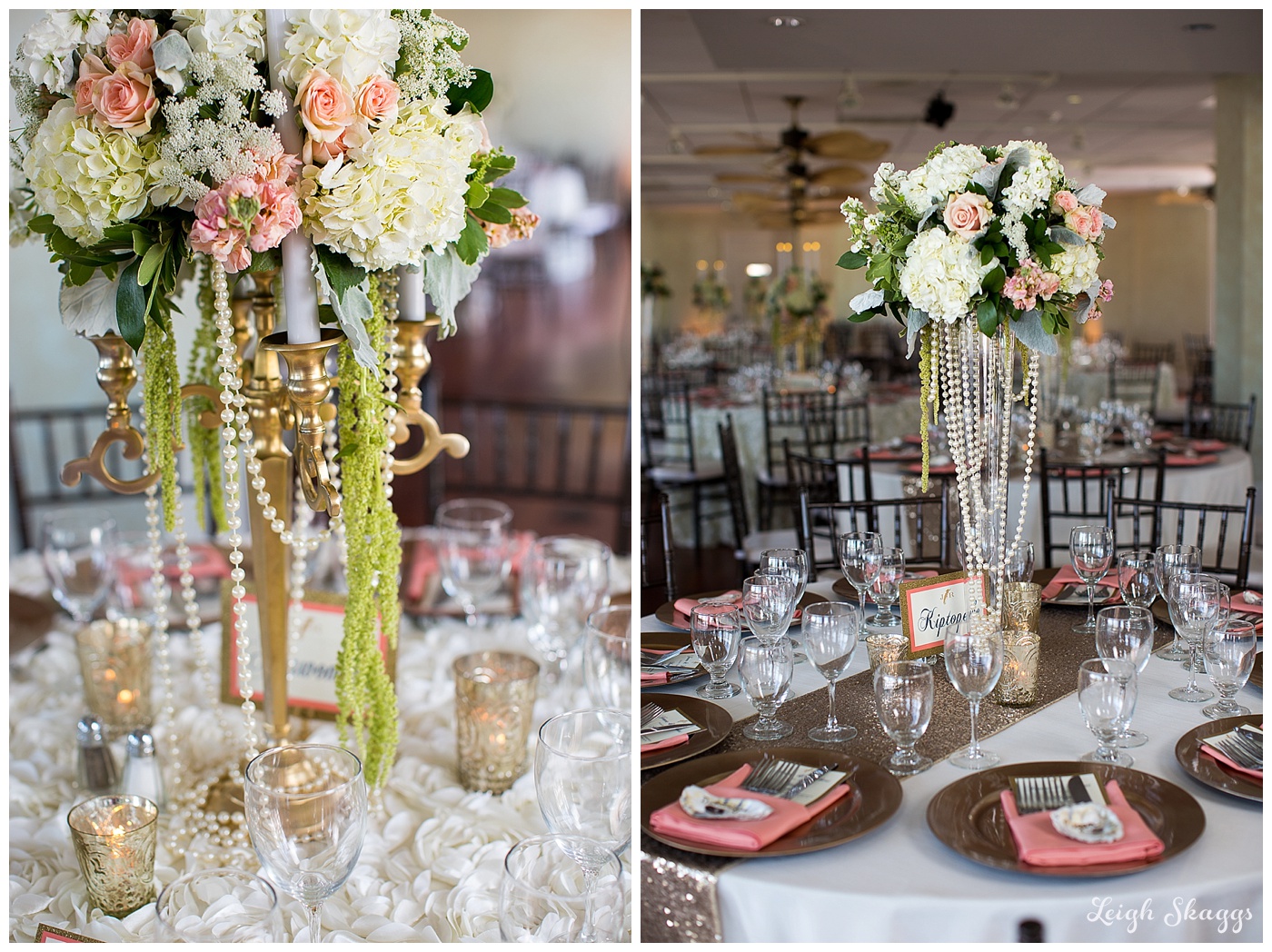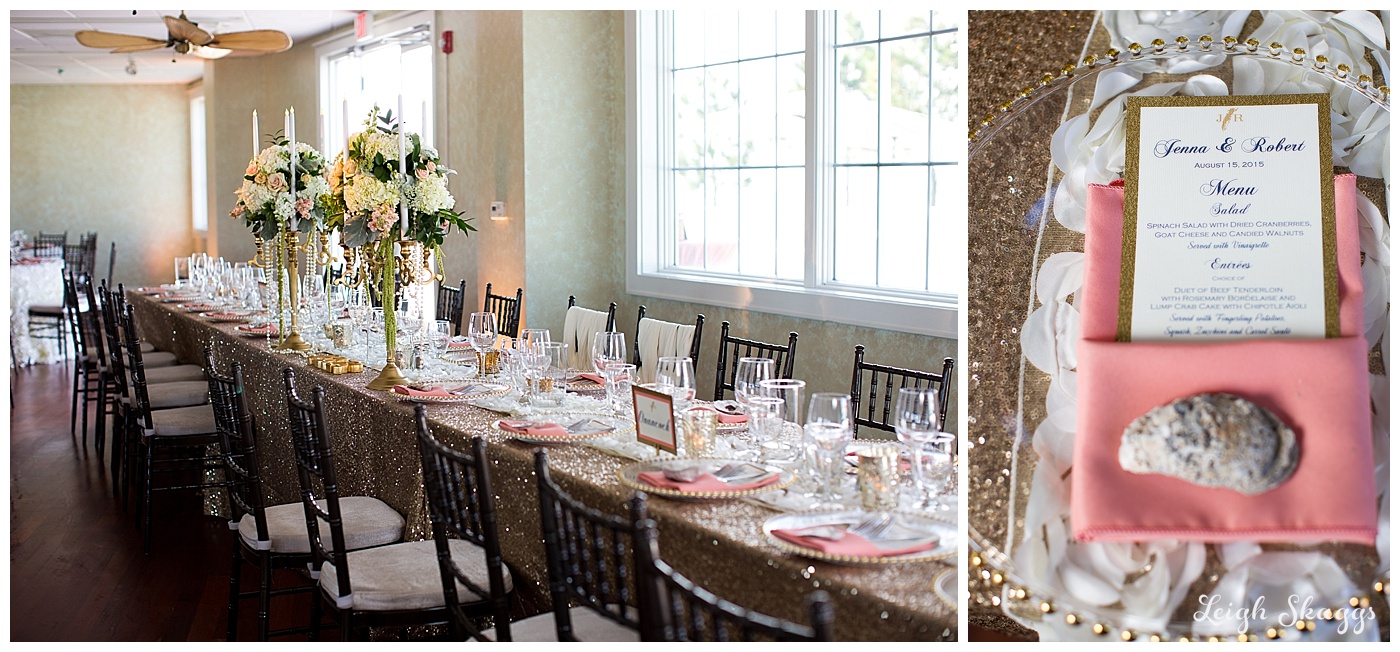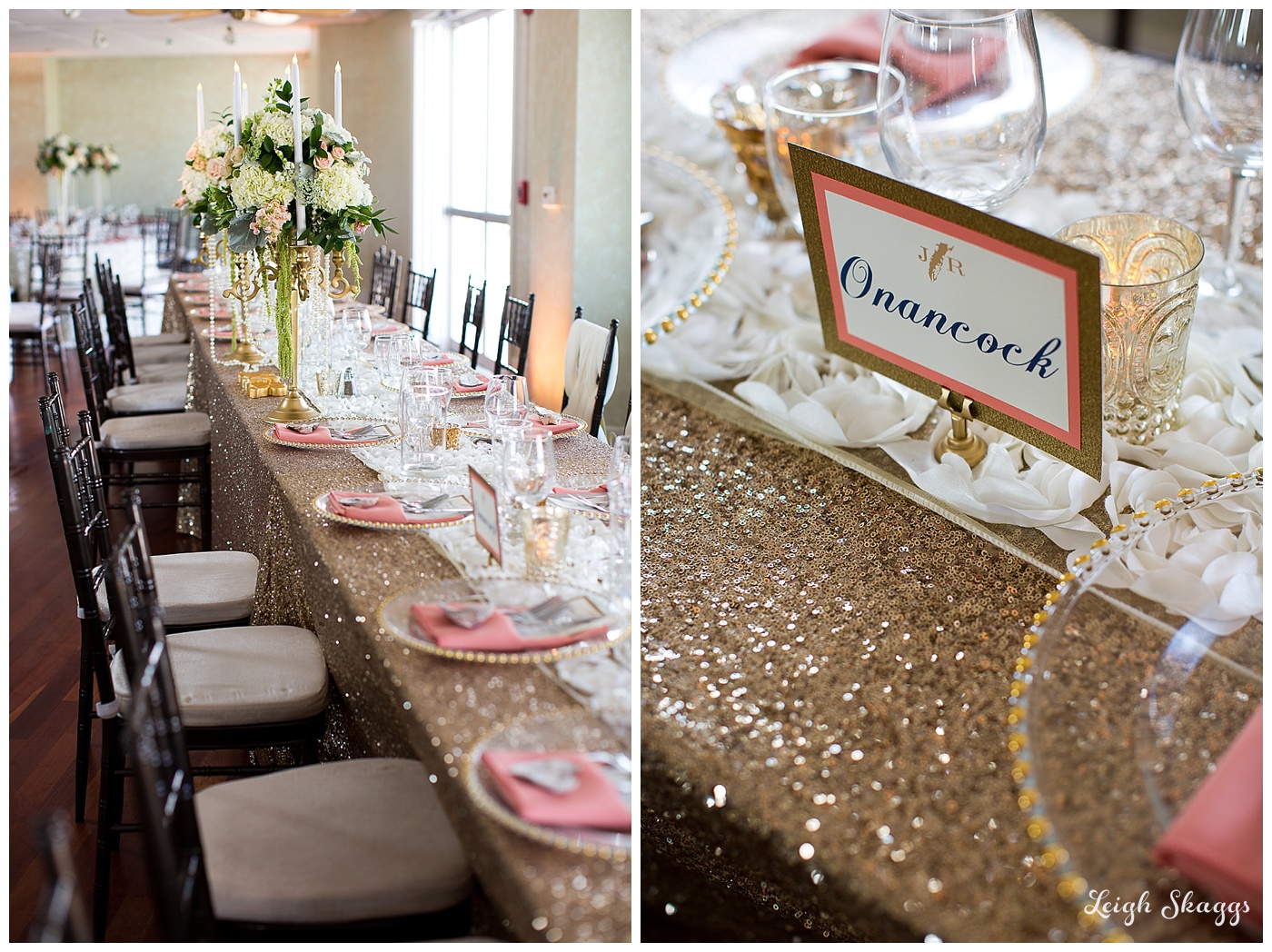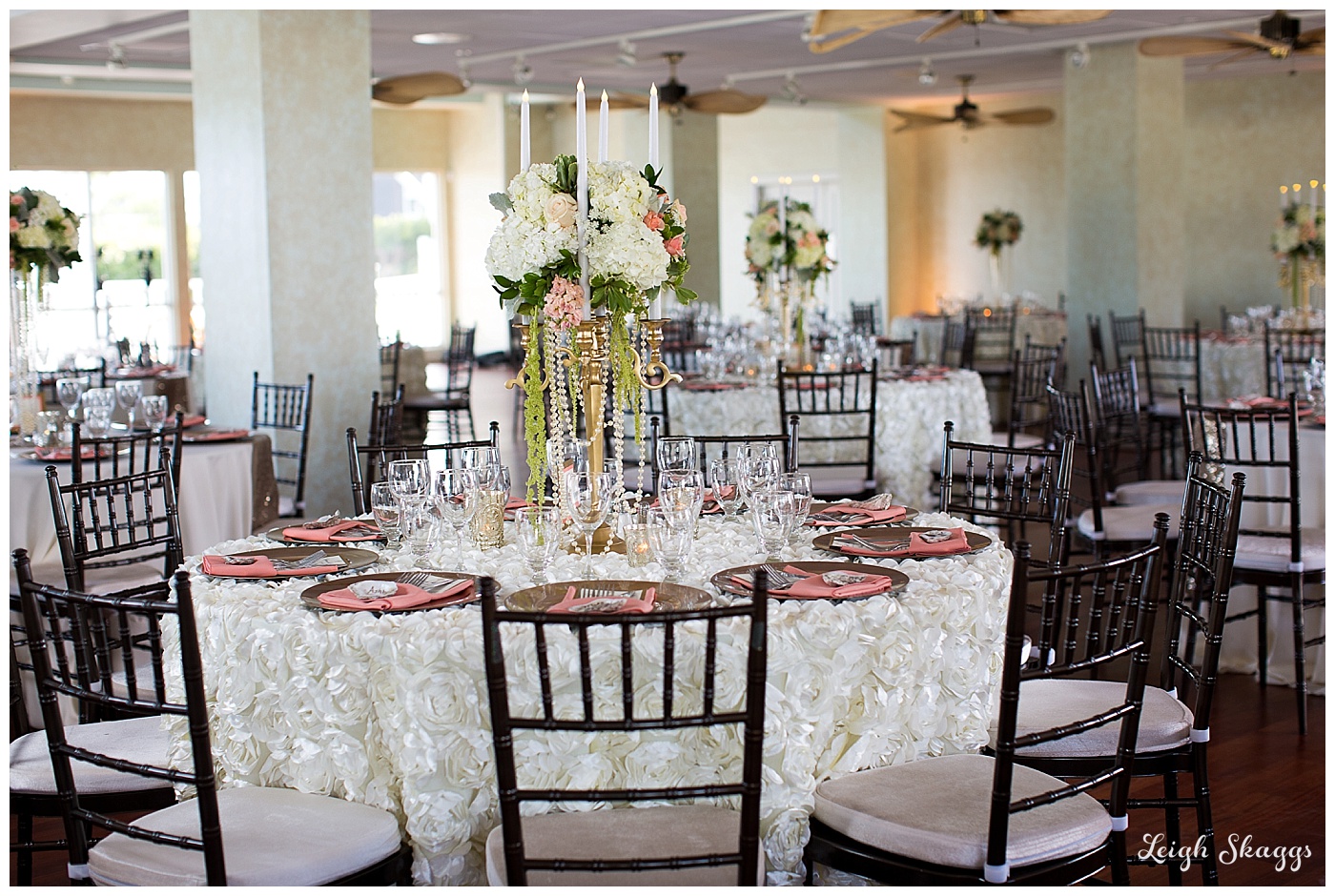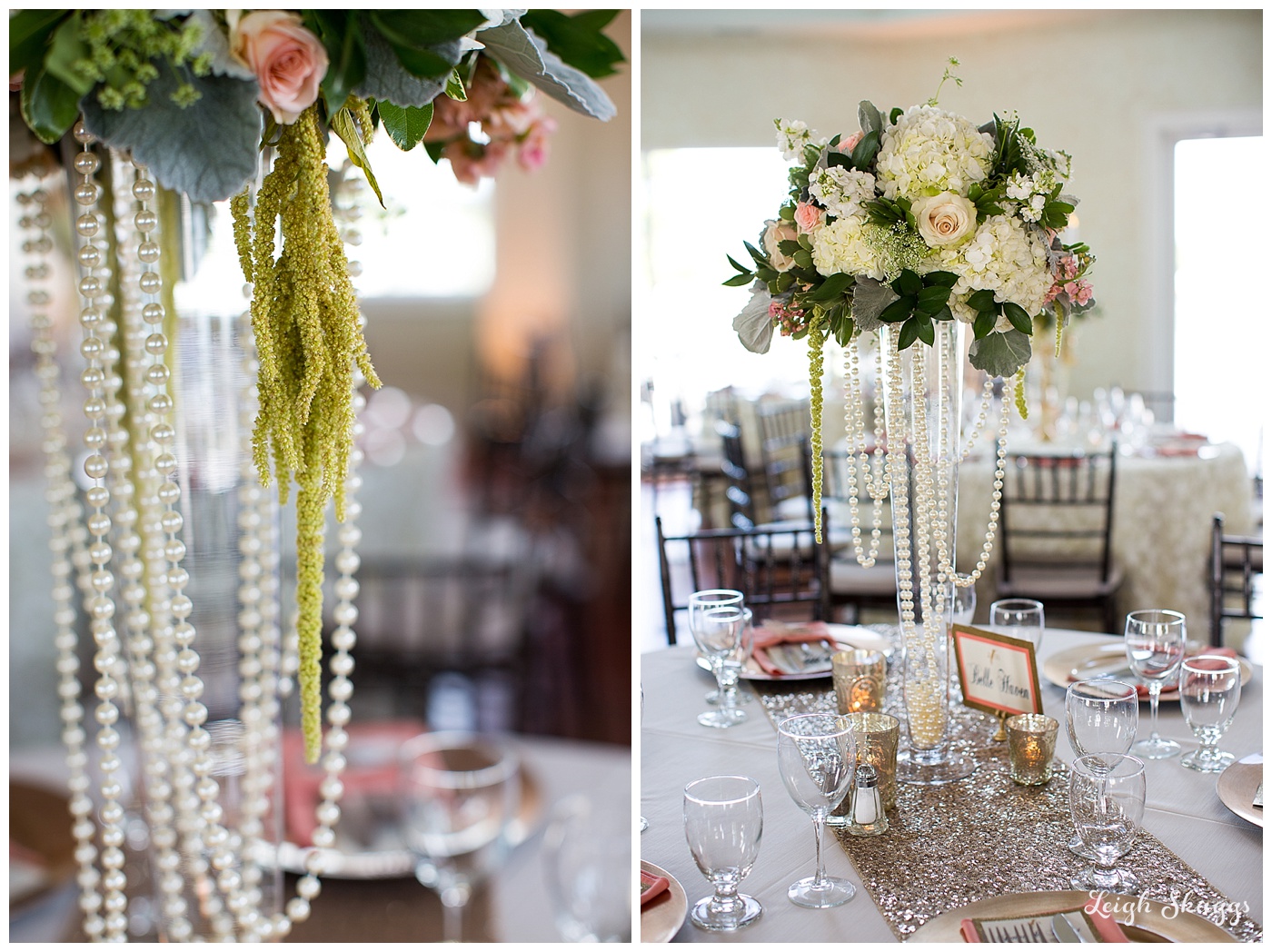 Fun for the cocktail party!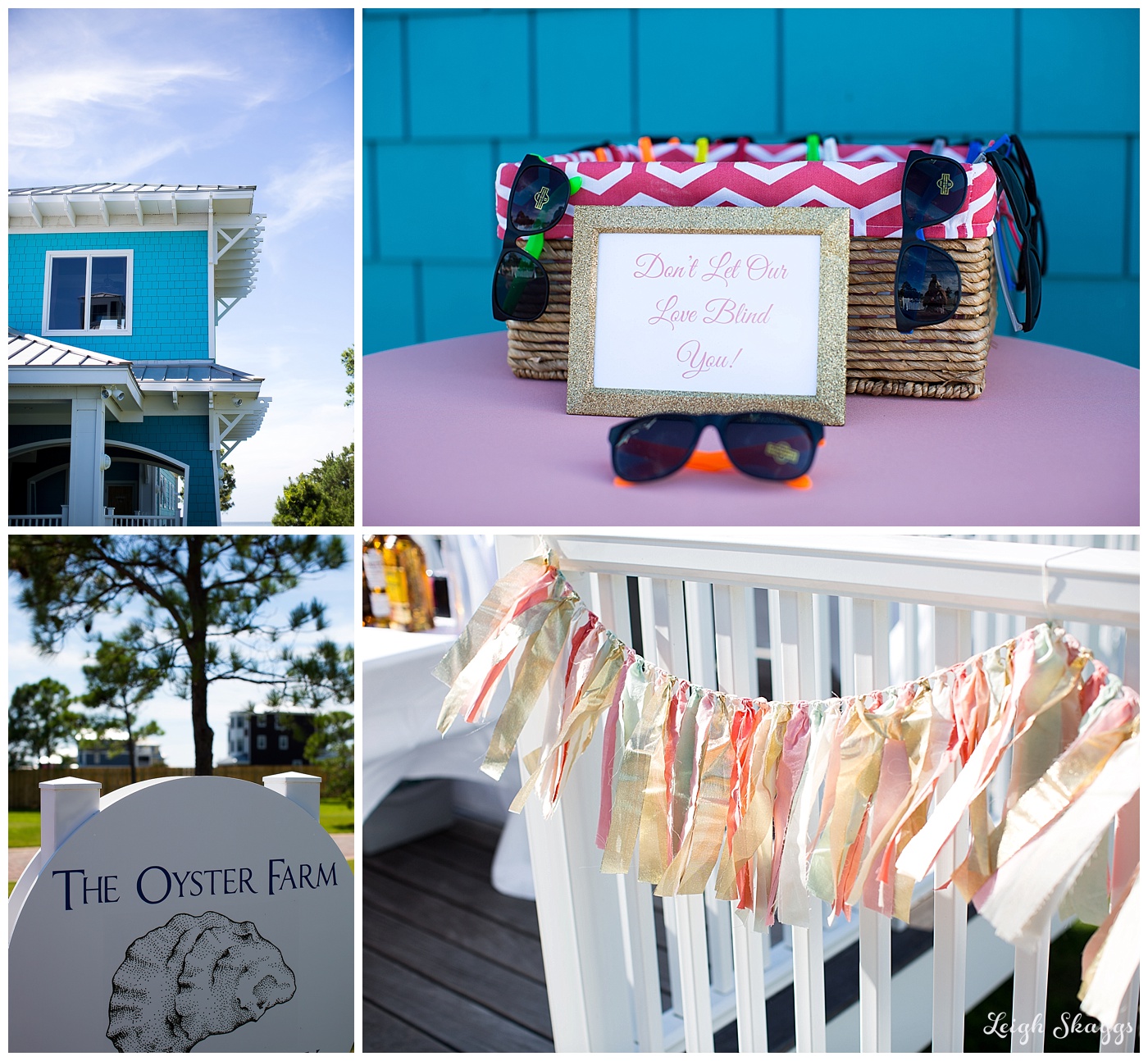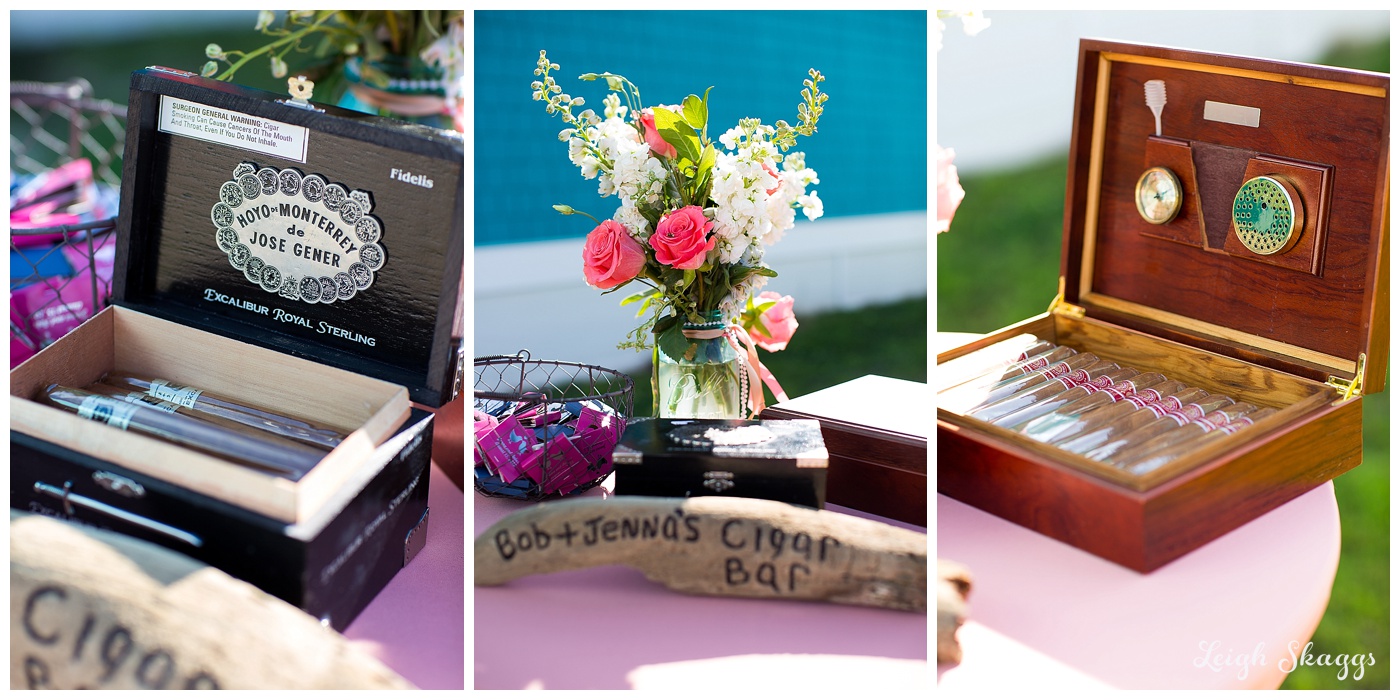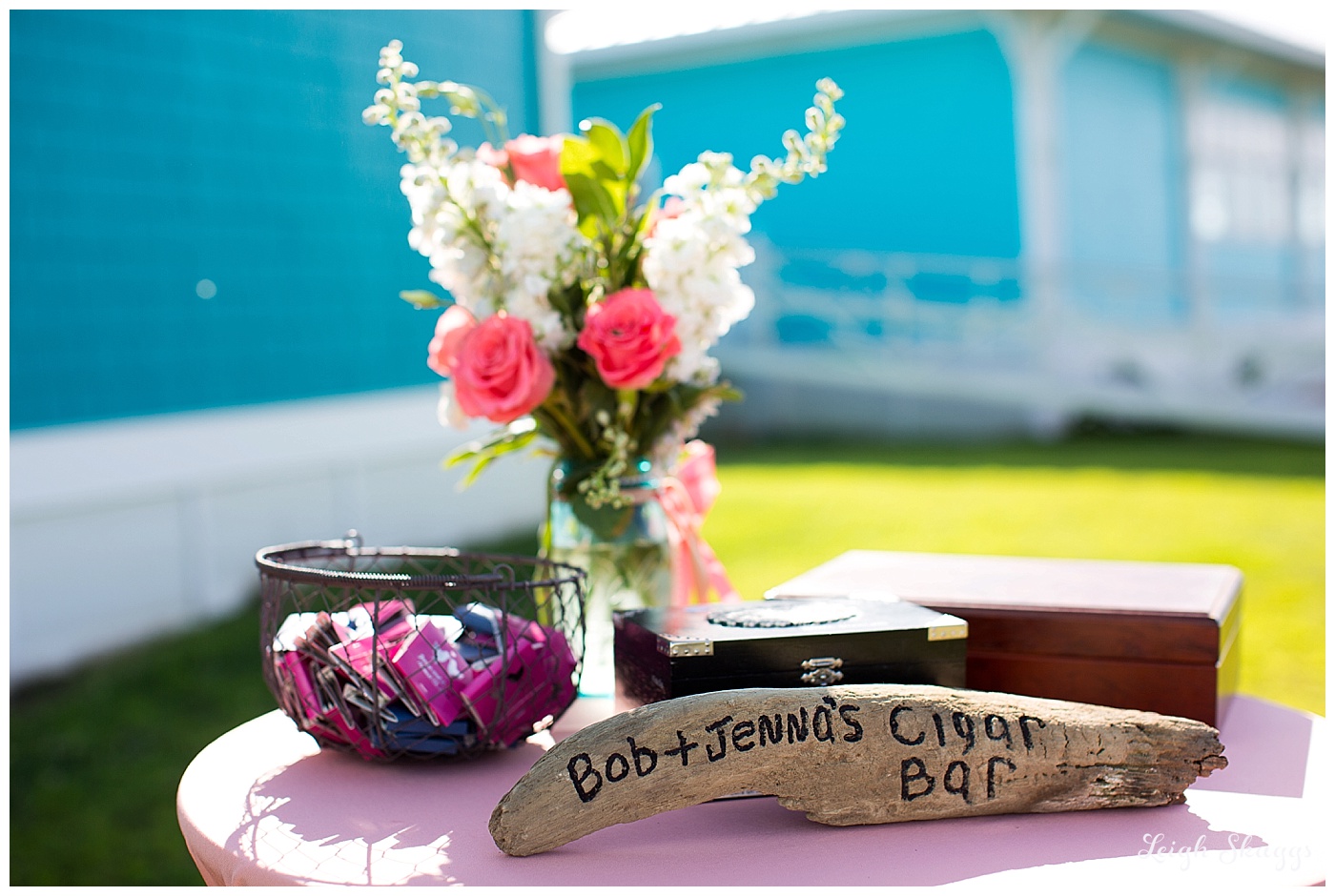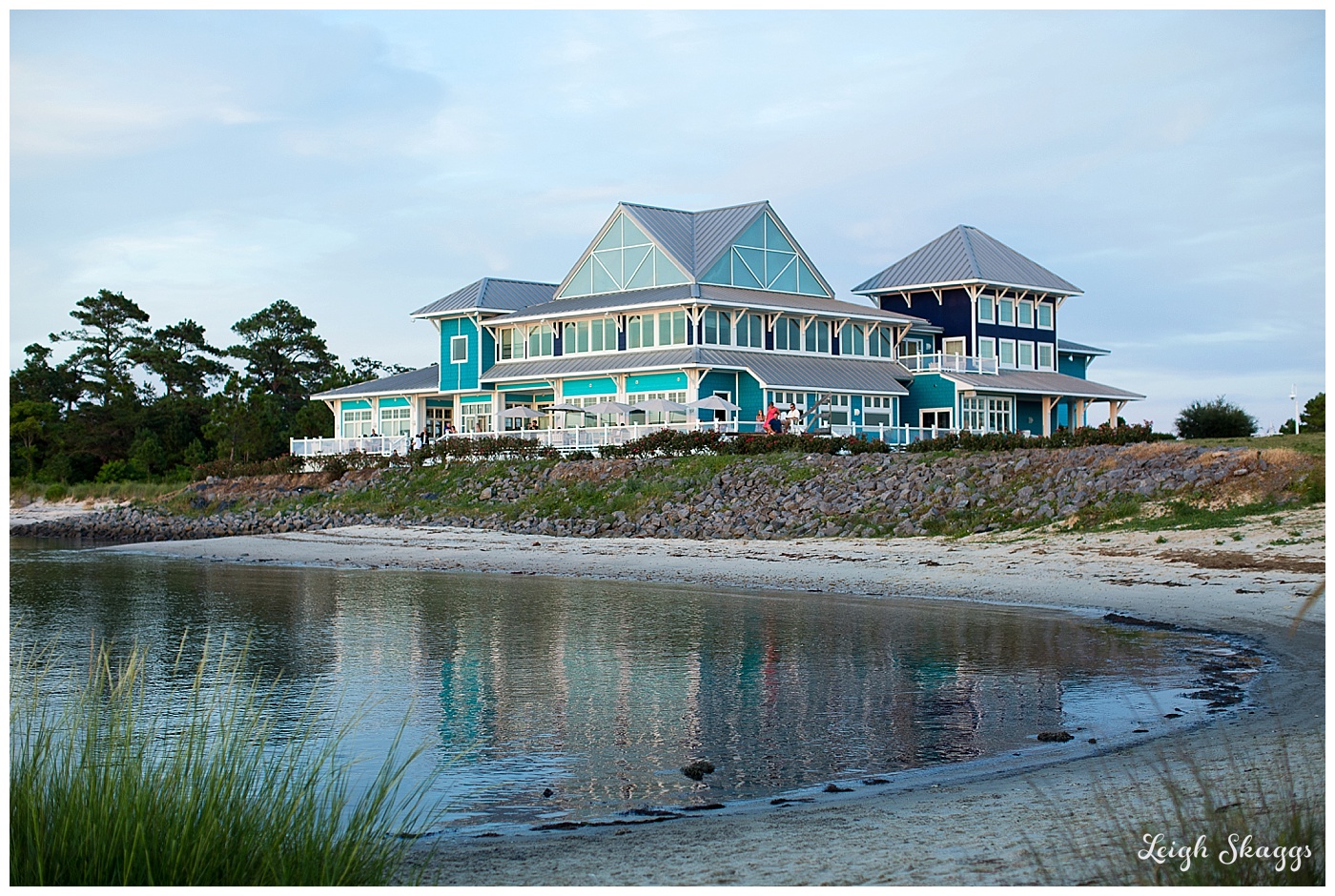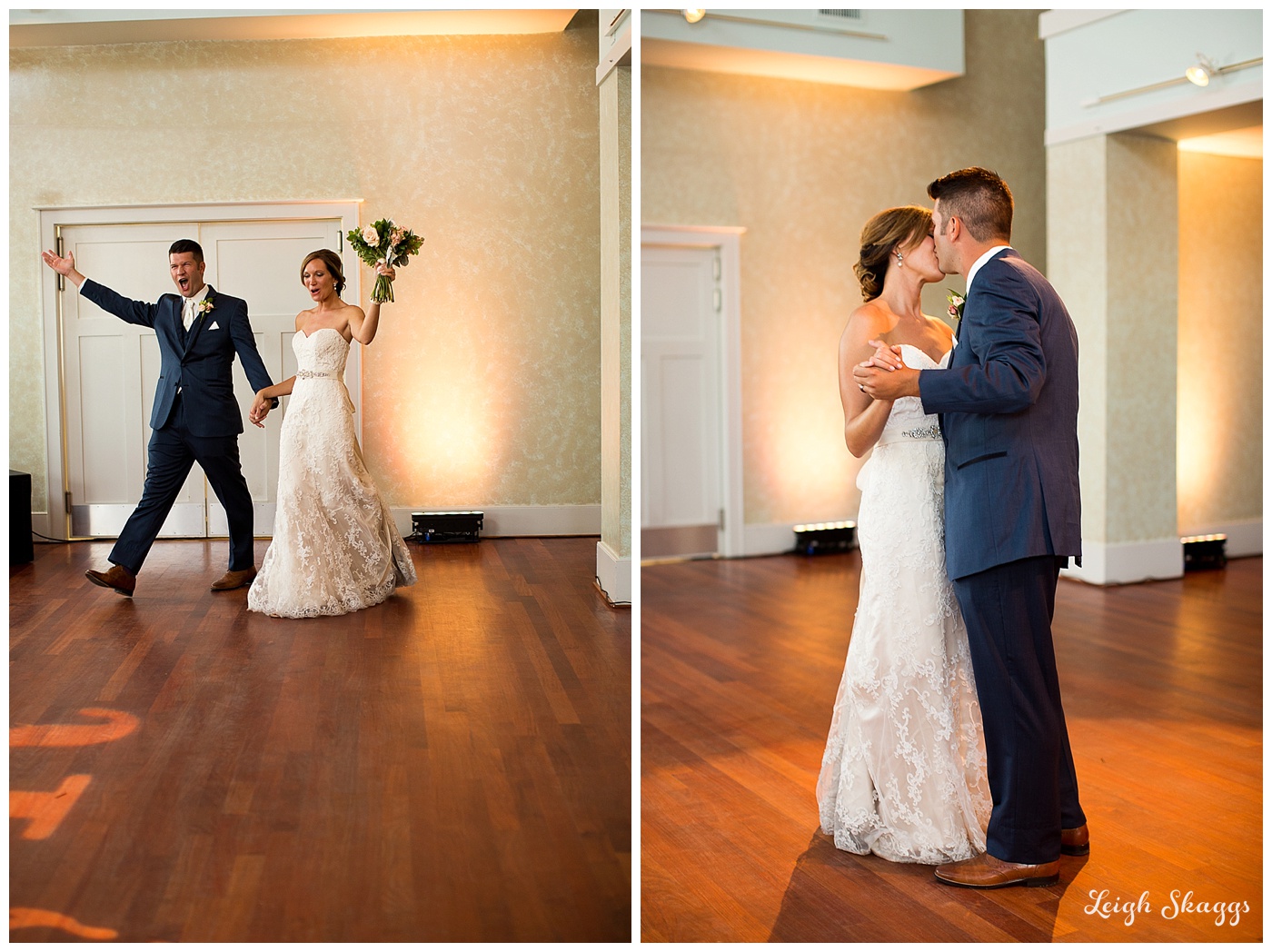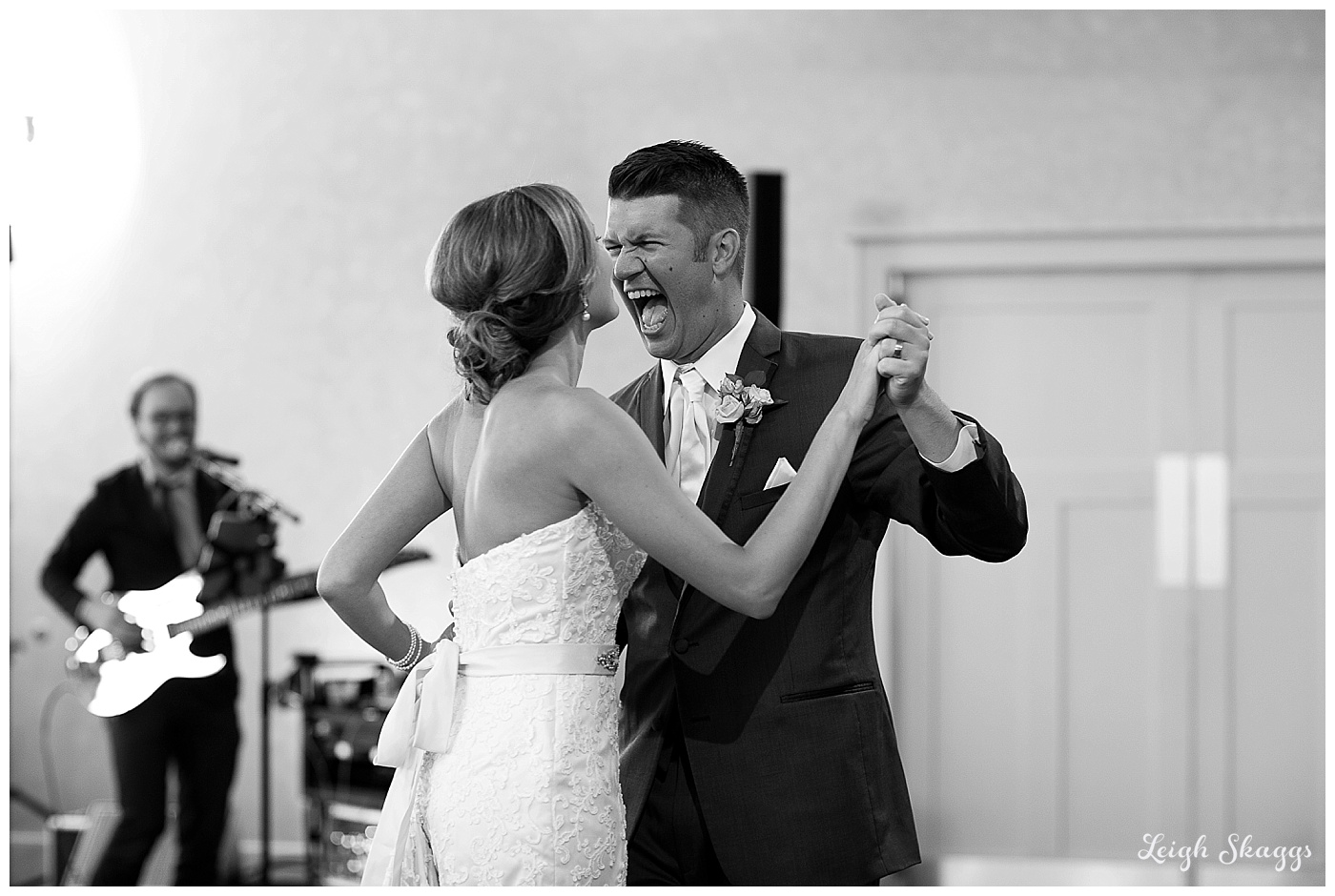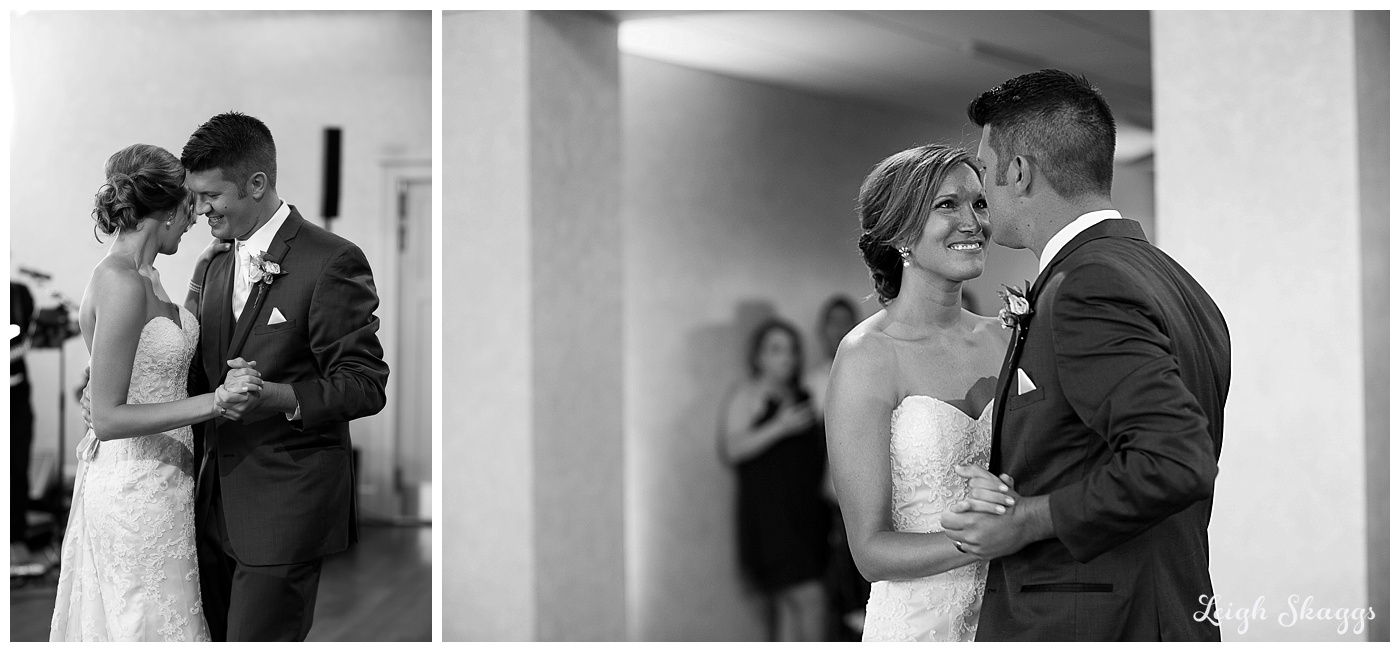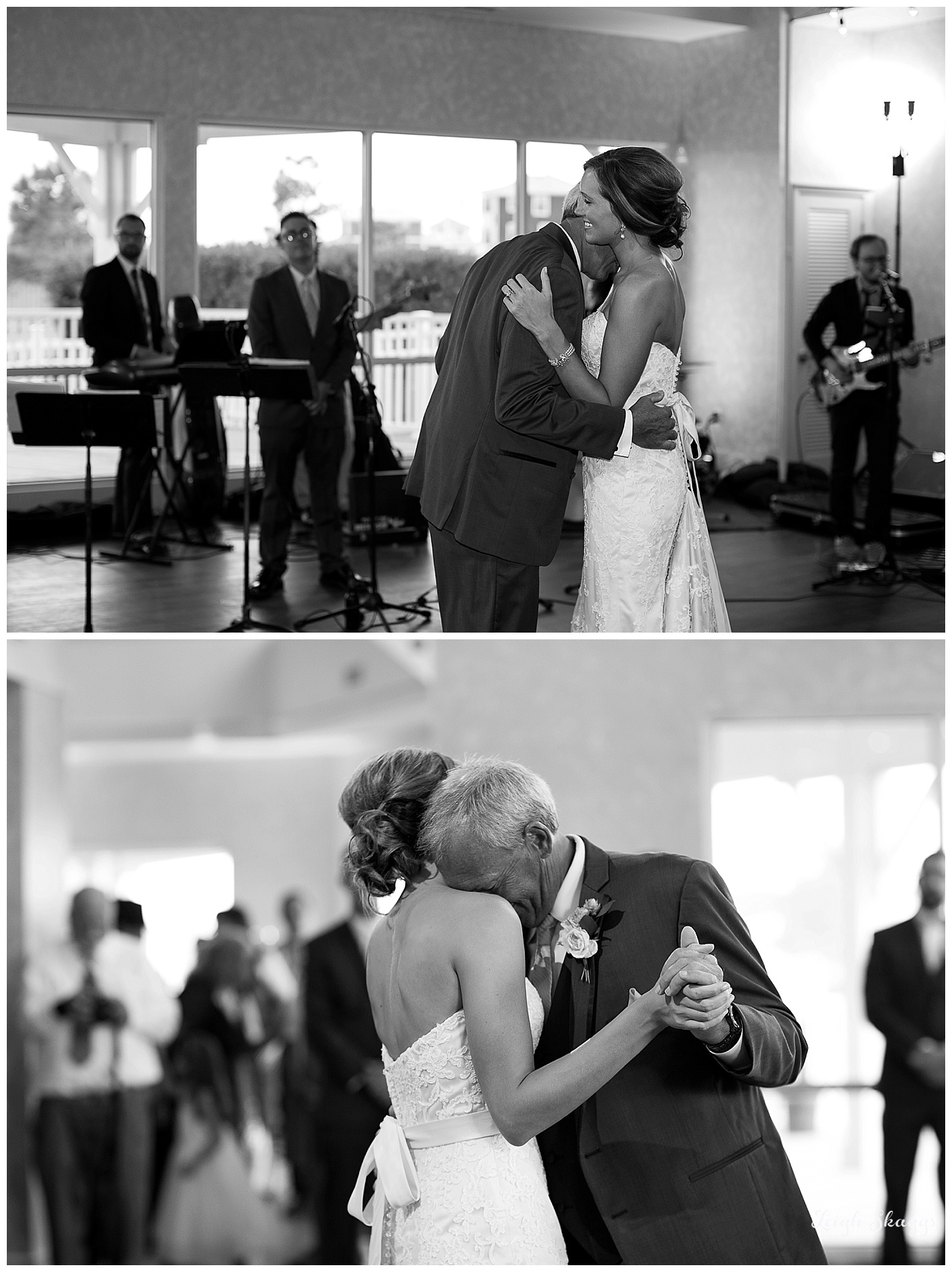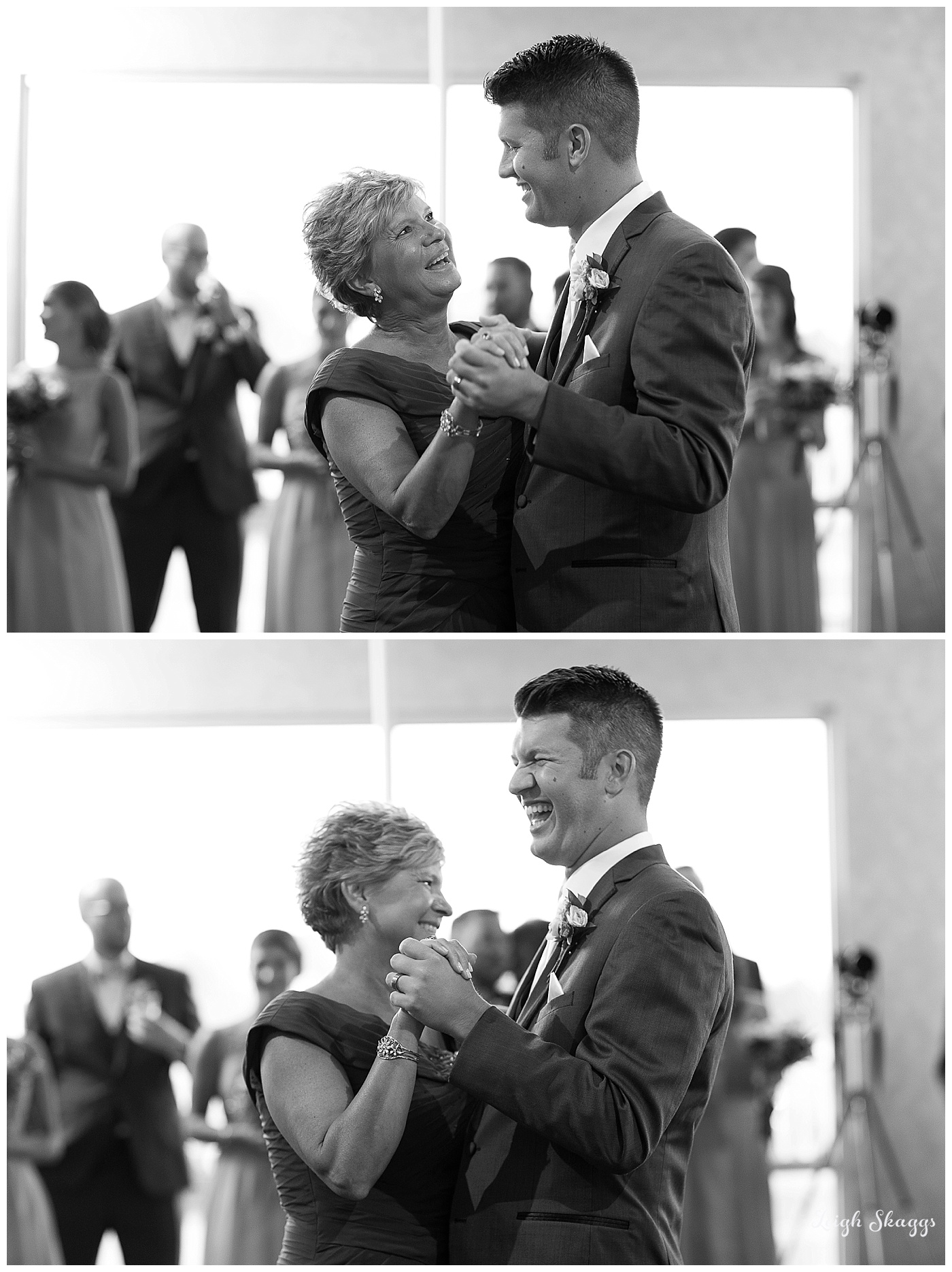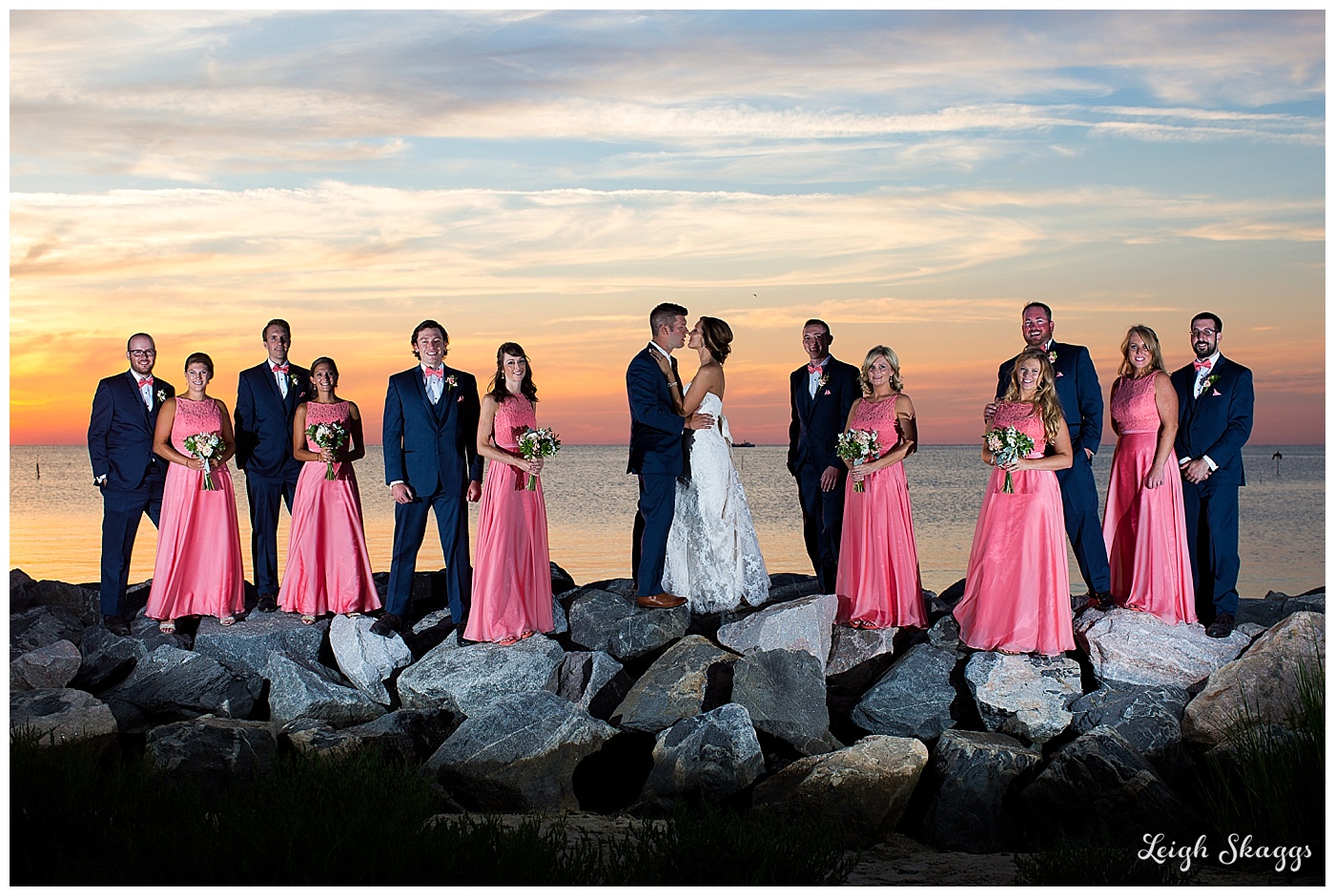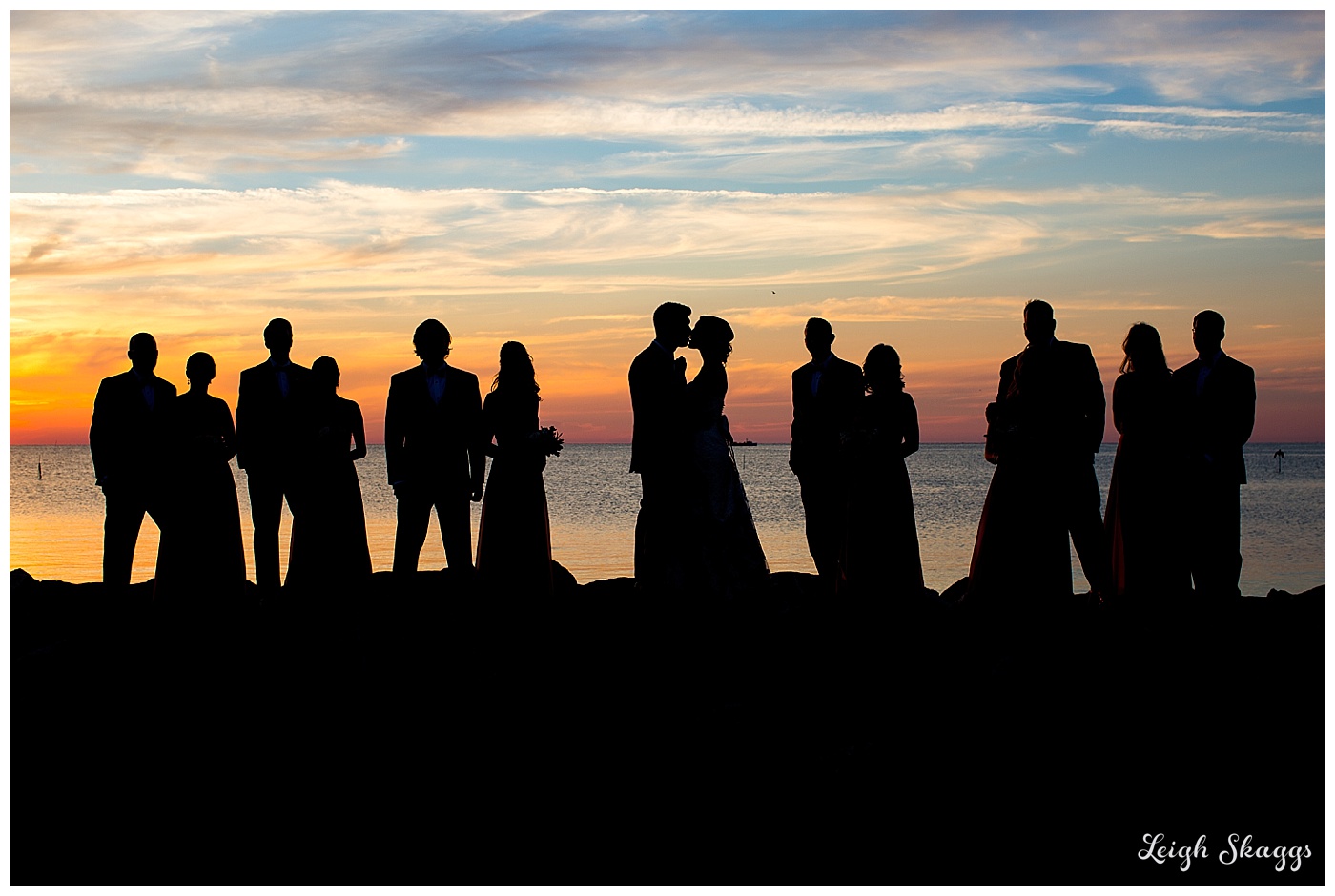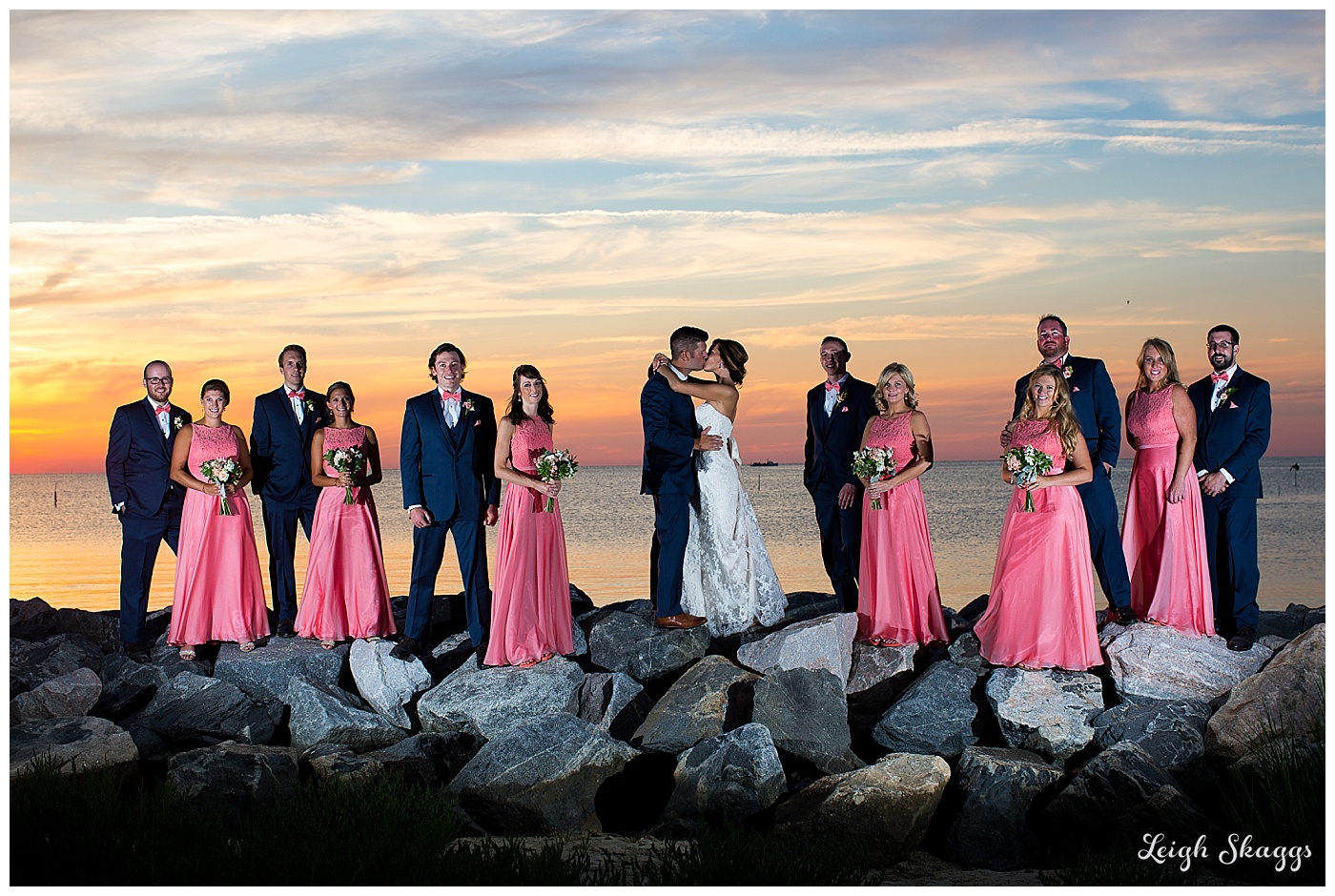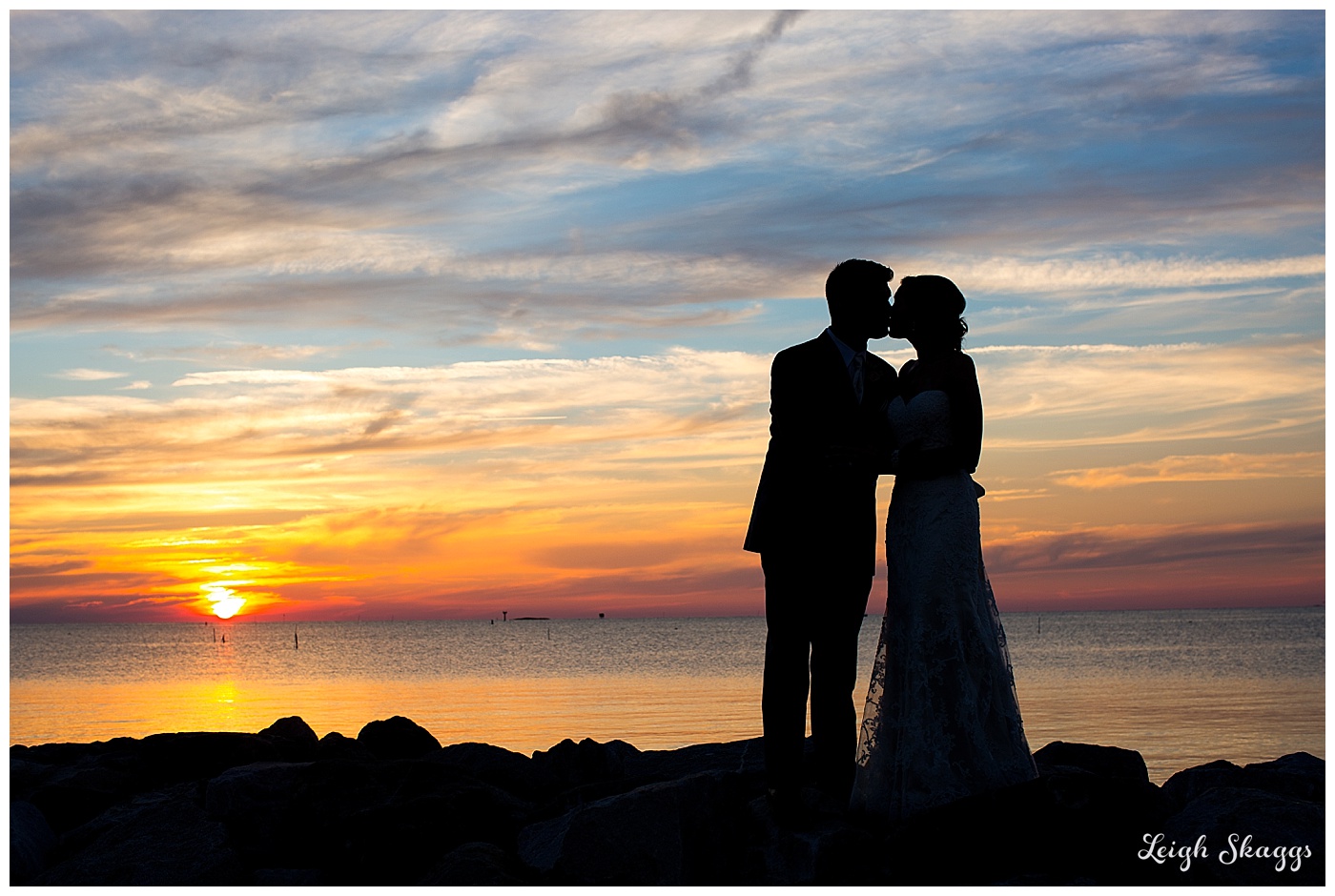 I swear that is exactly how the sky looked this evening!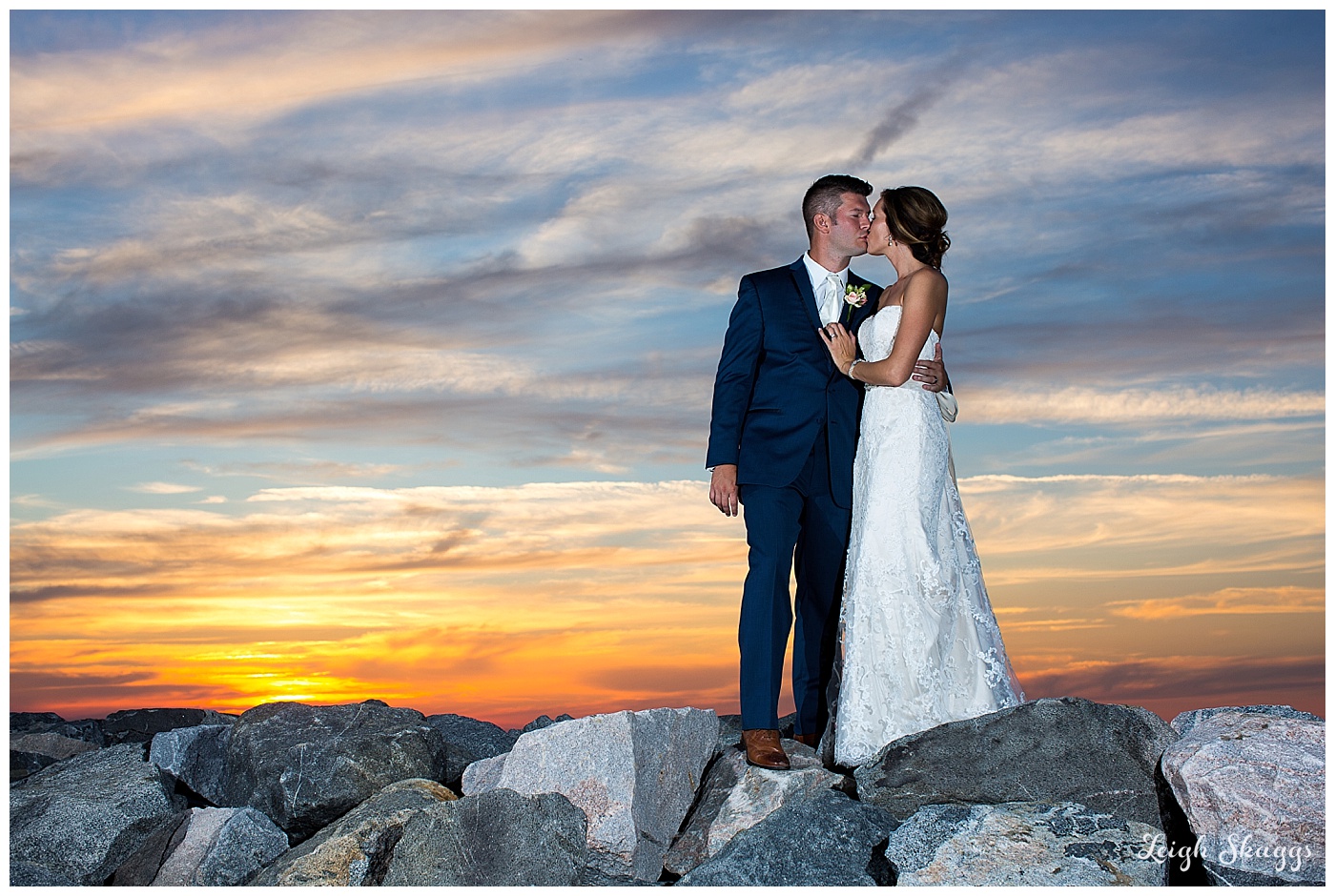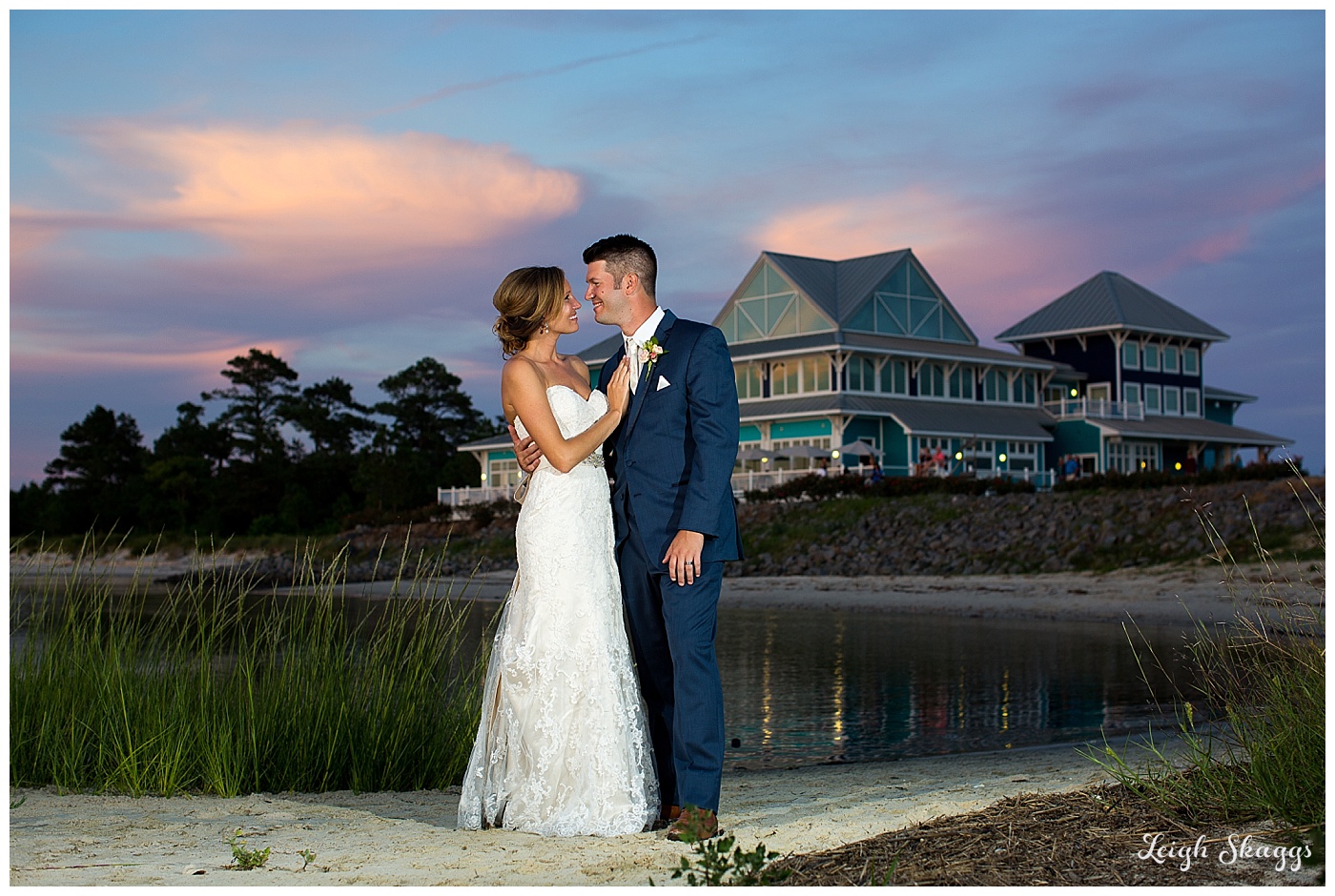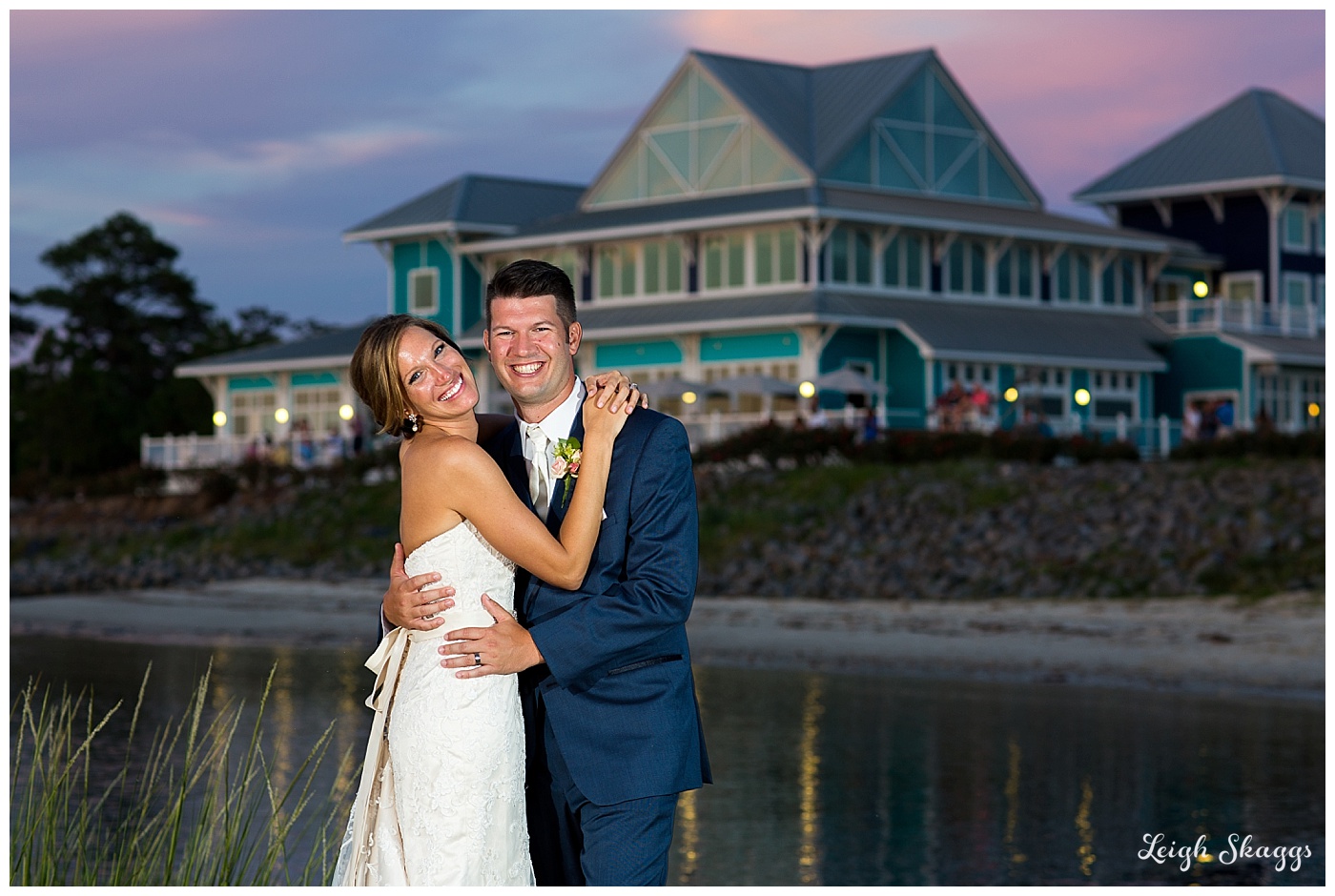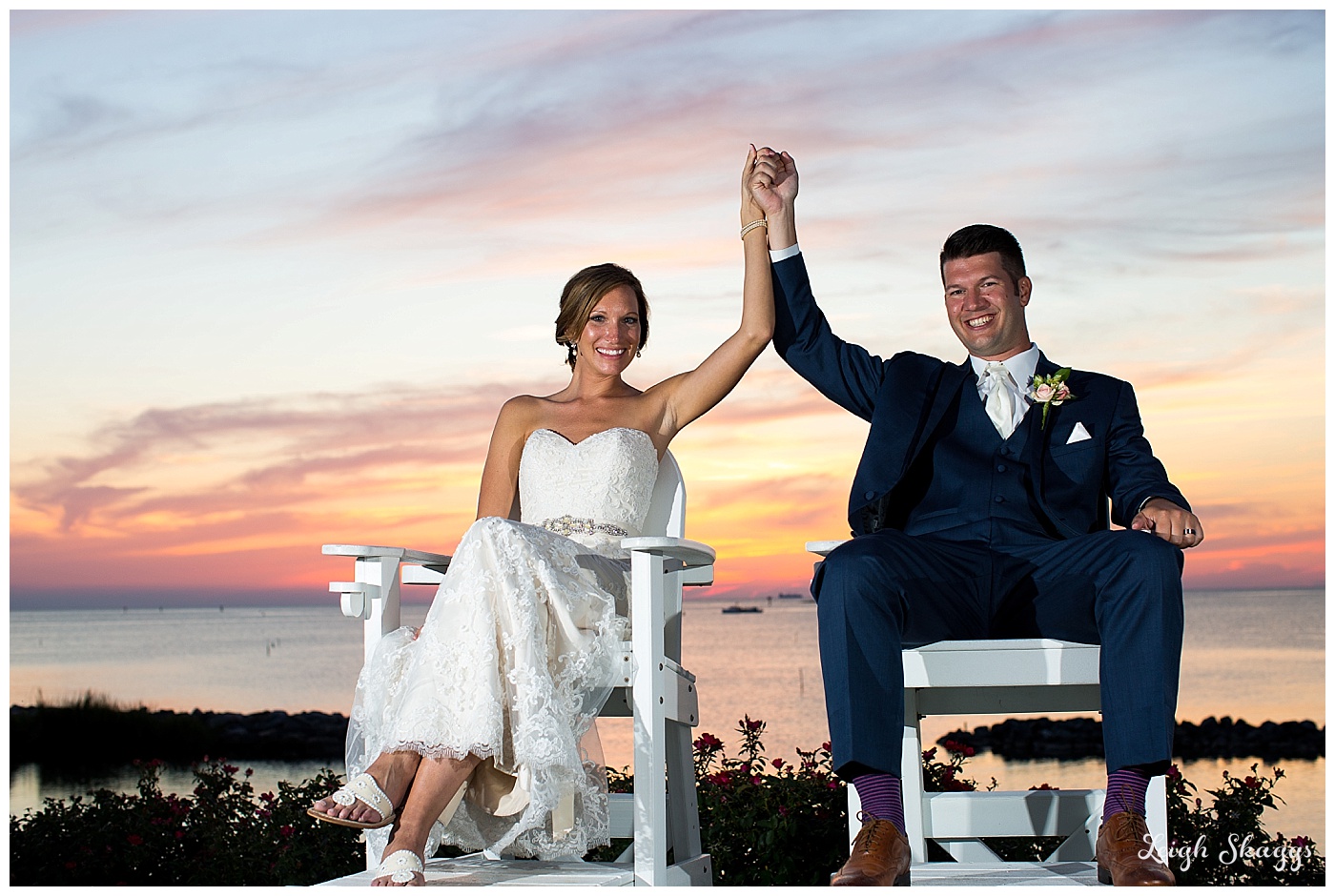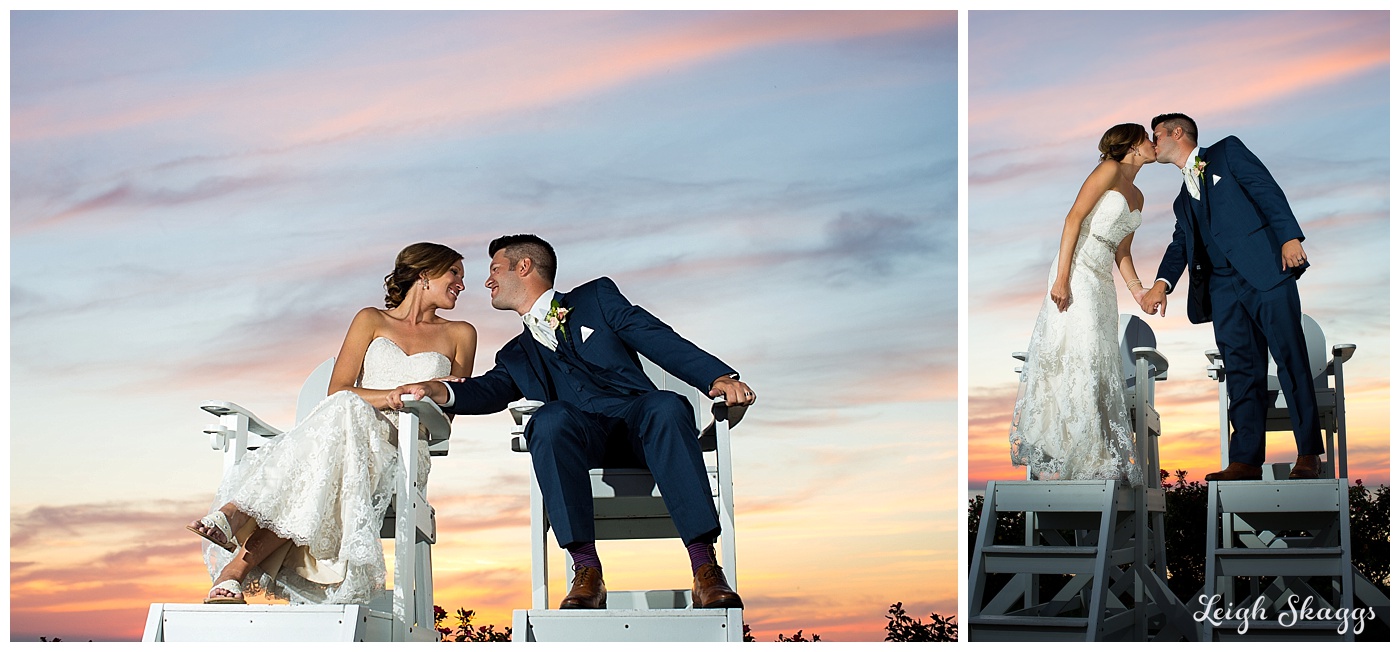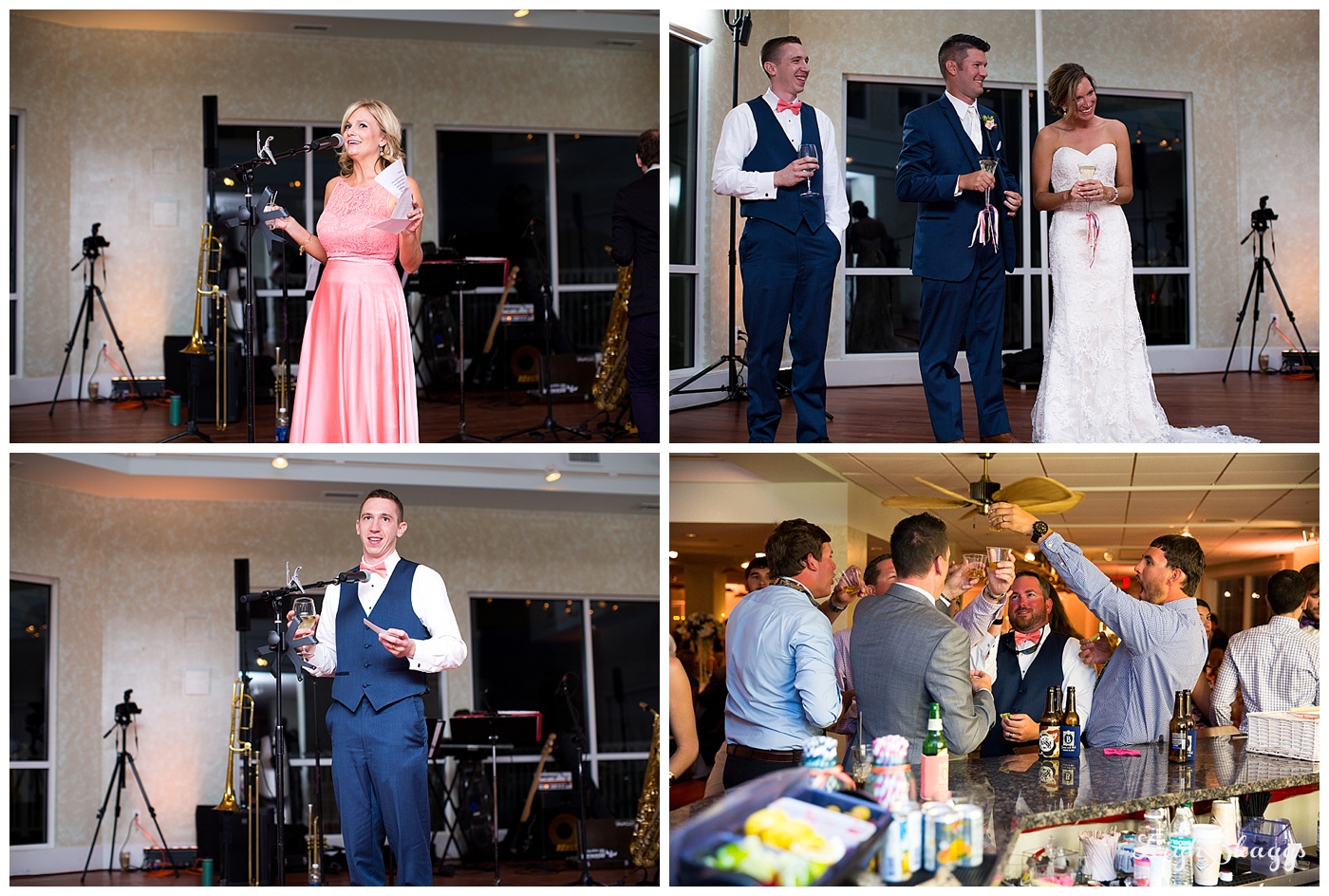 Can you say delicious!!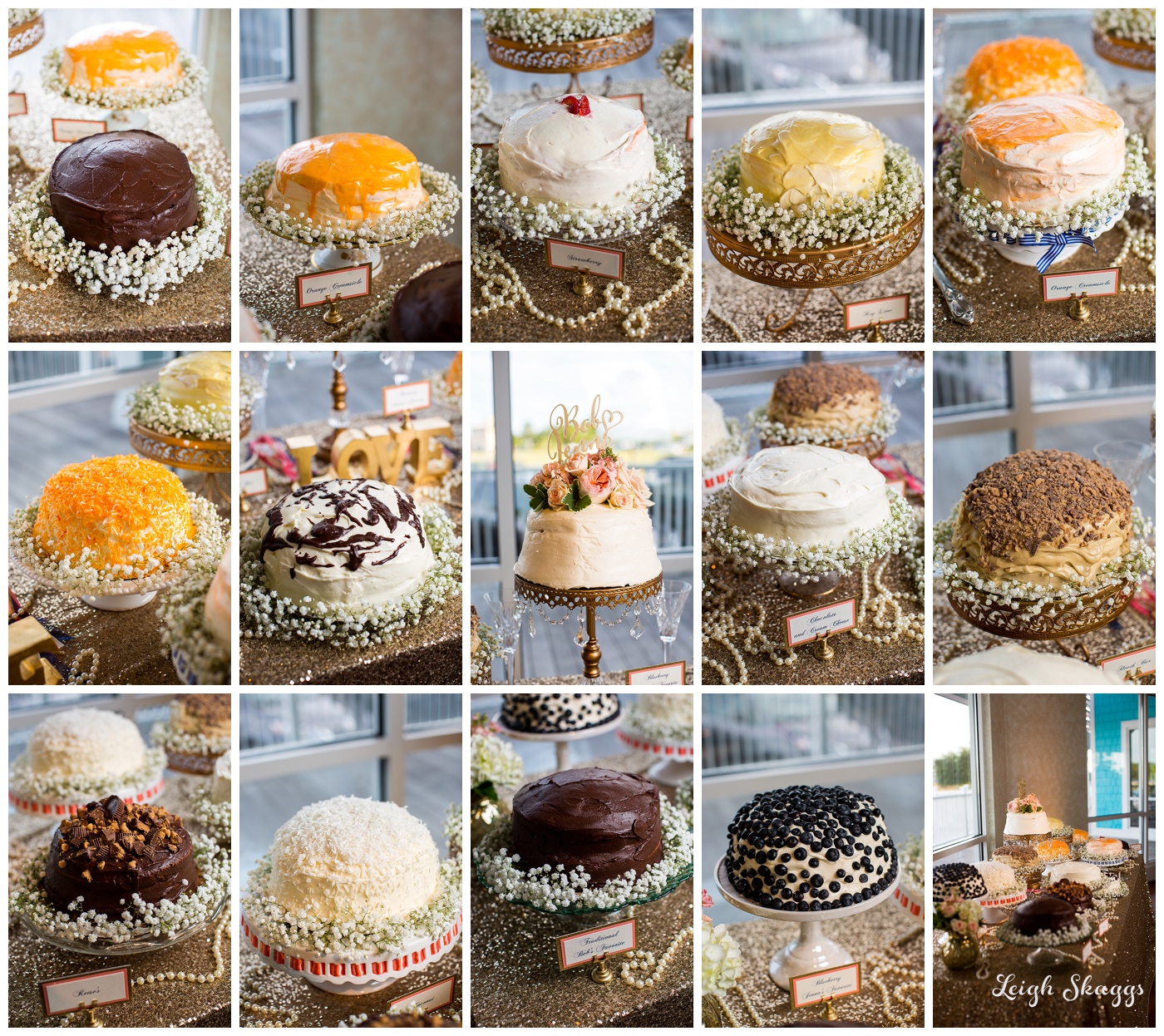 A surprise from Jenna's Mom!!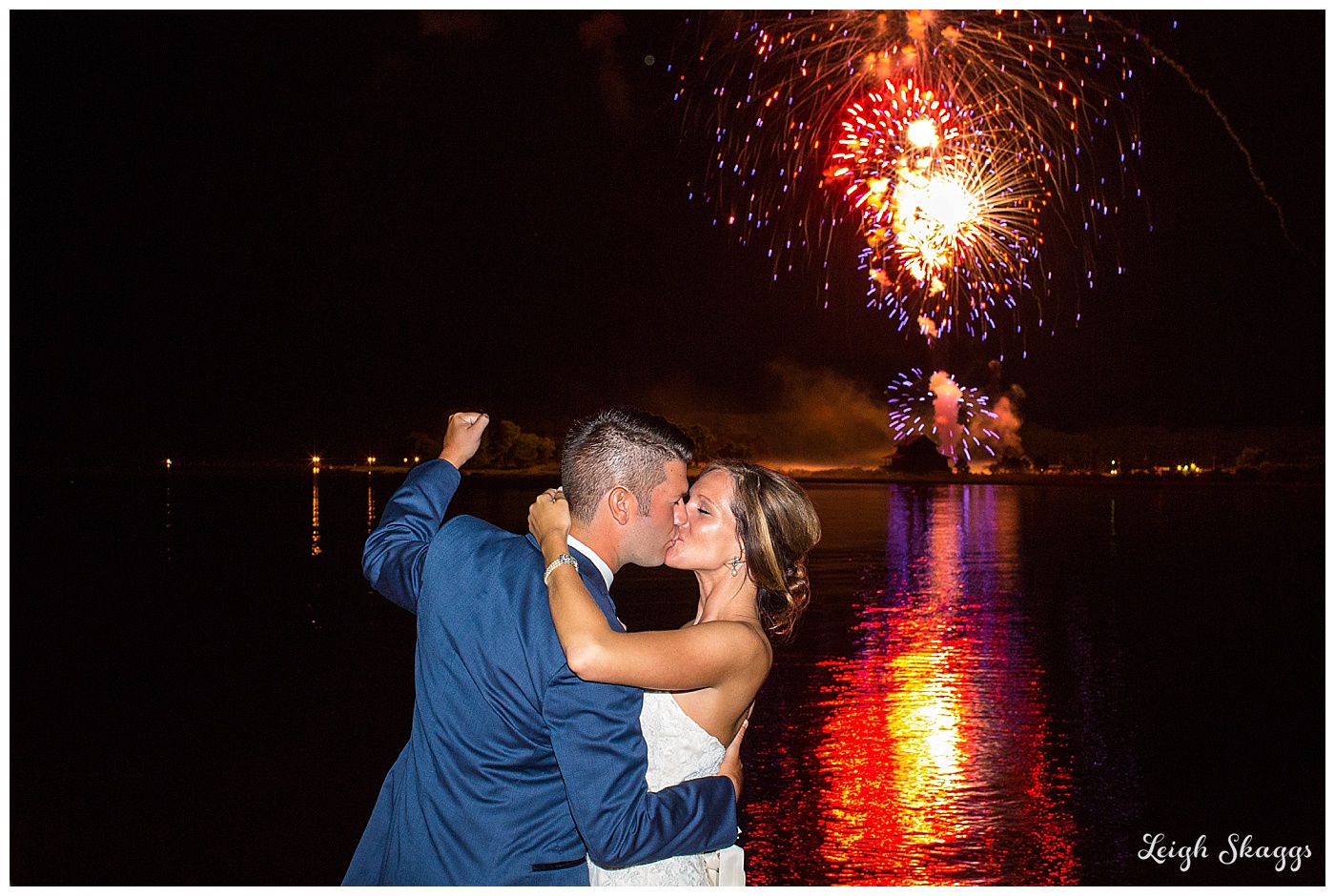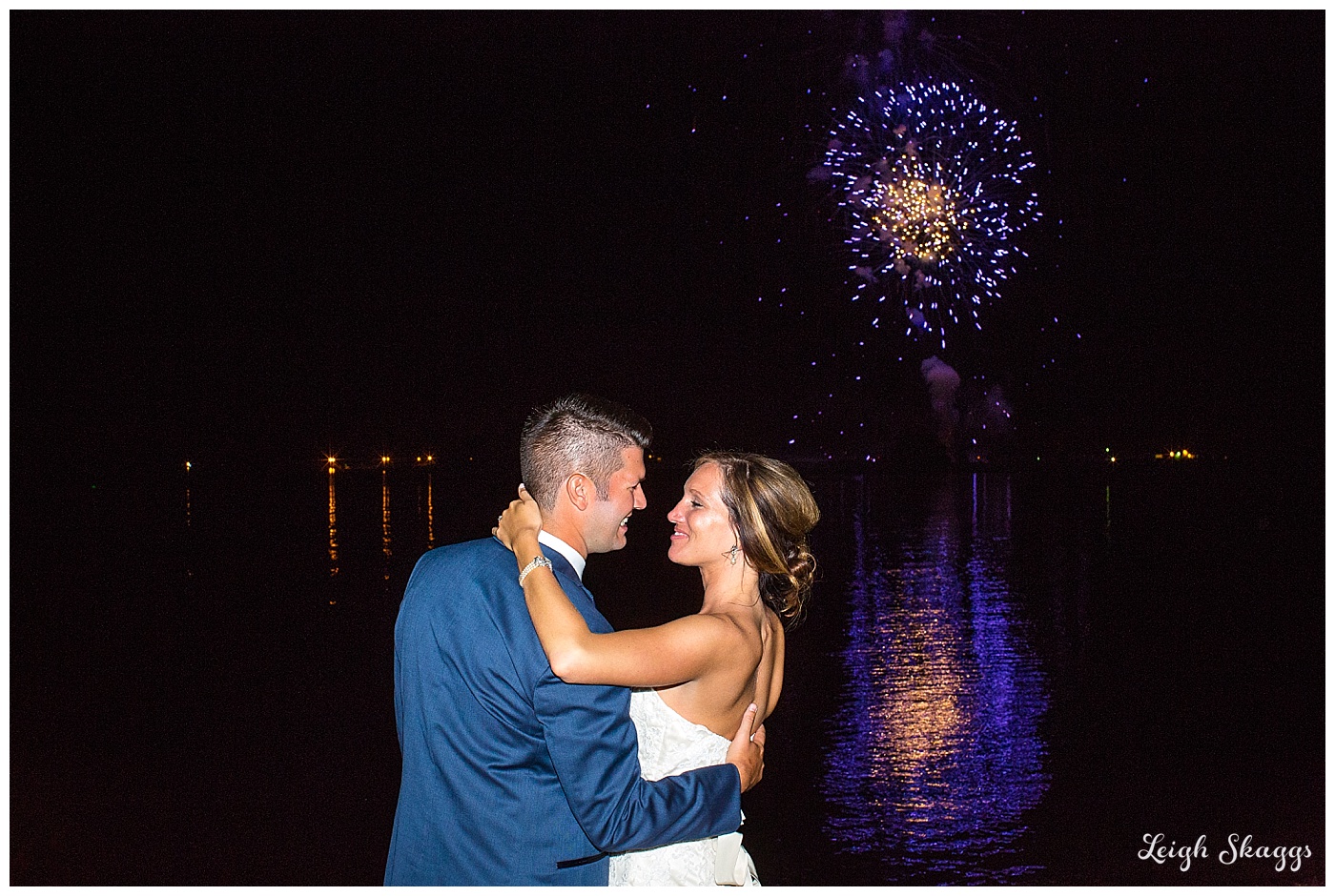 Such a great band and party!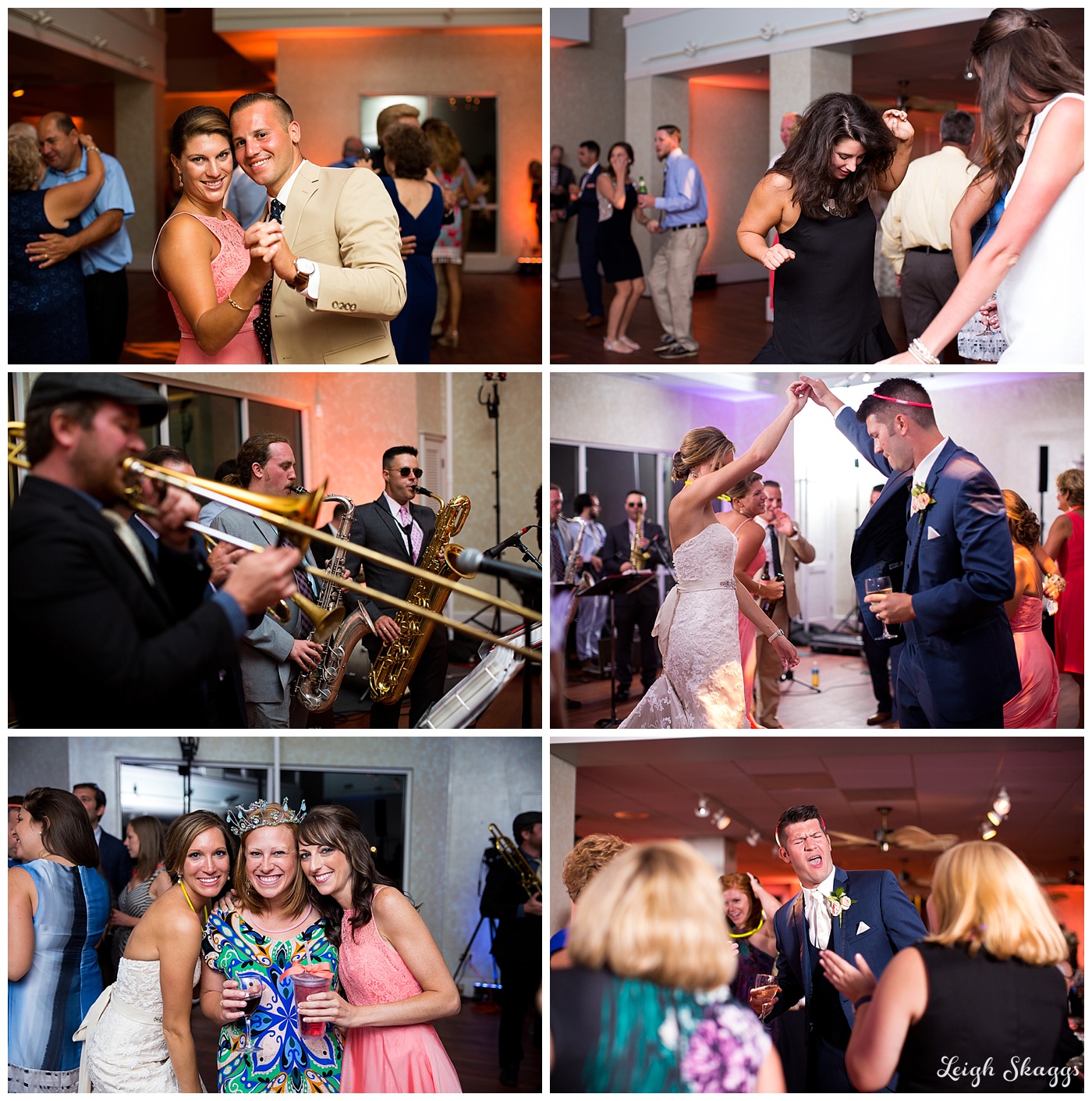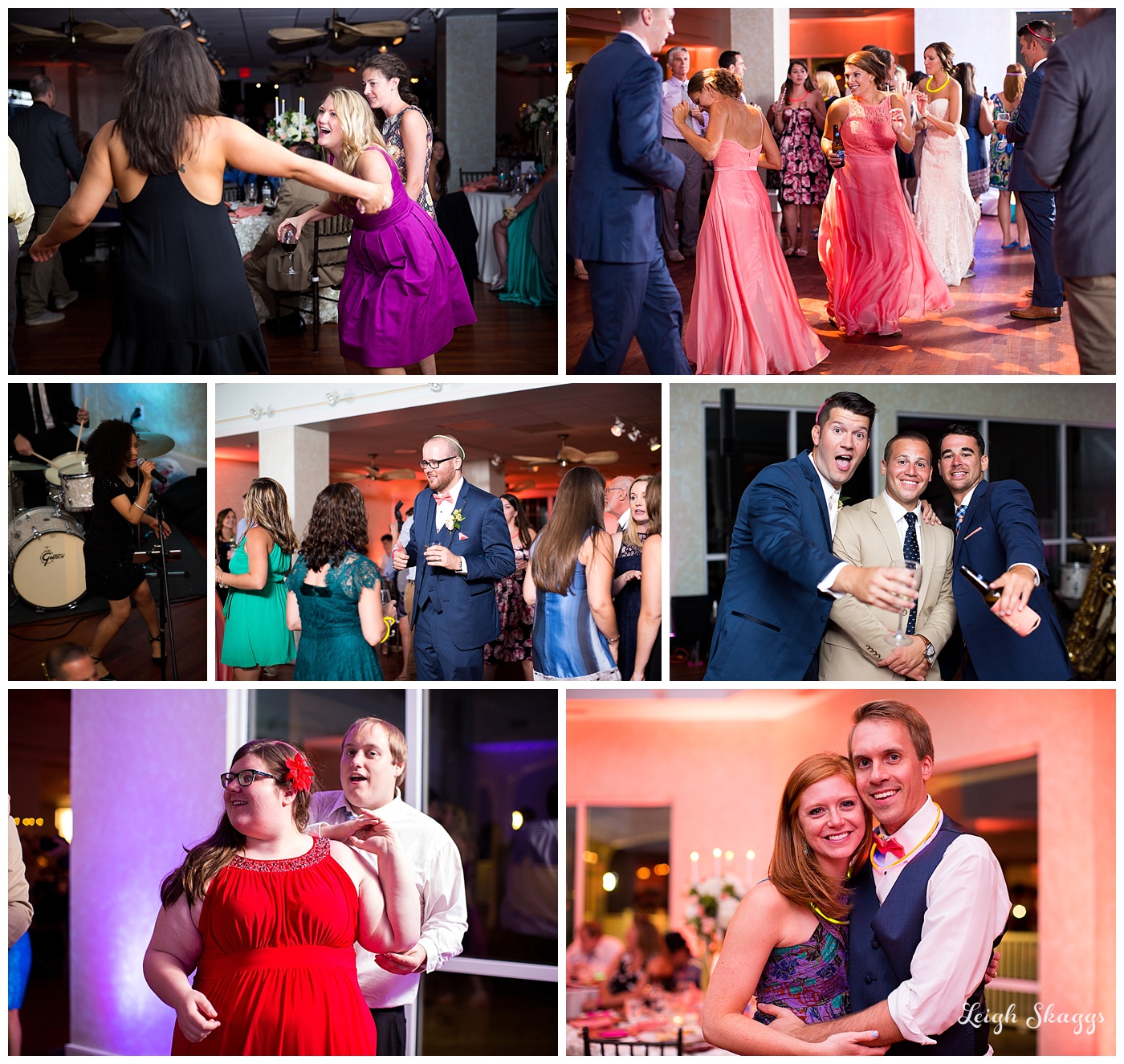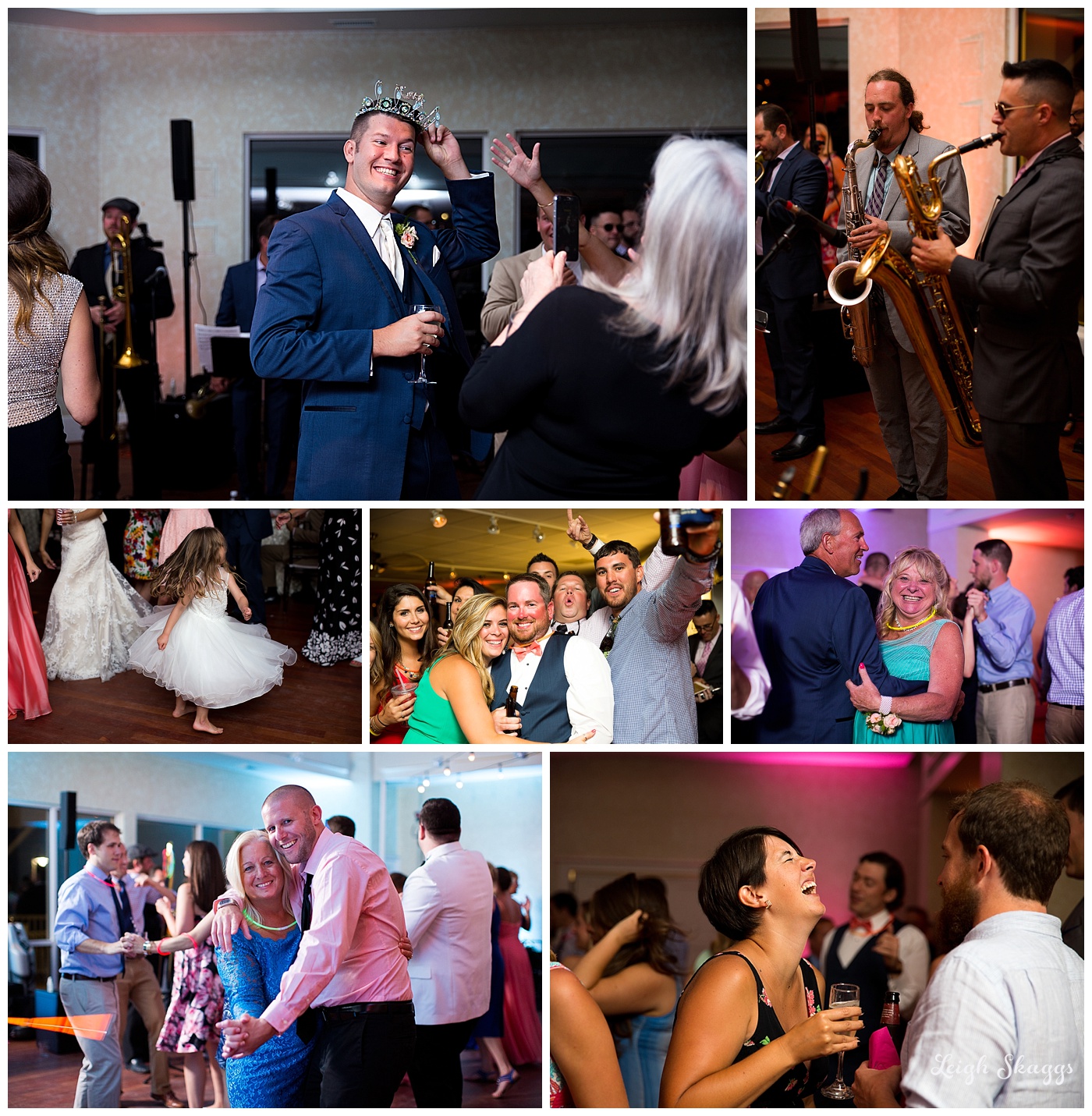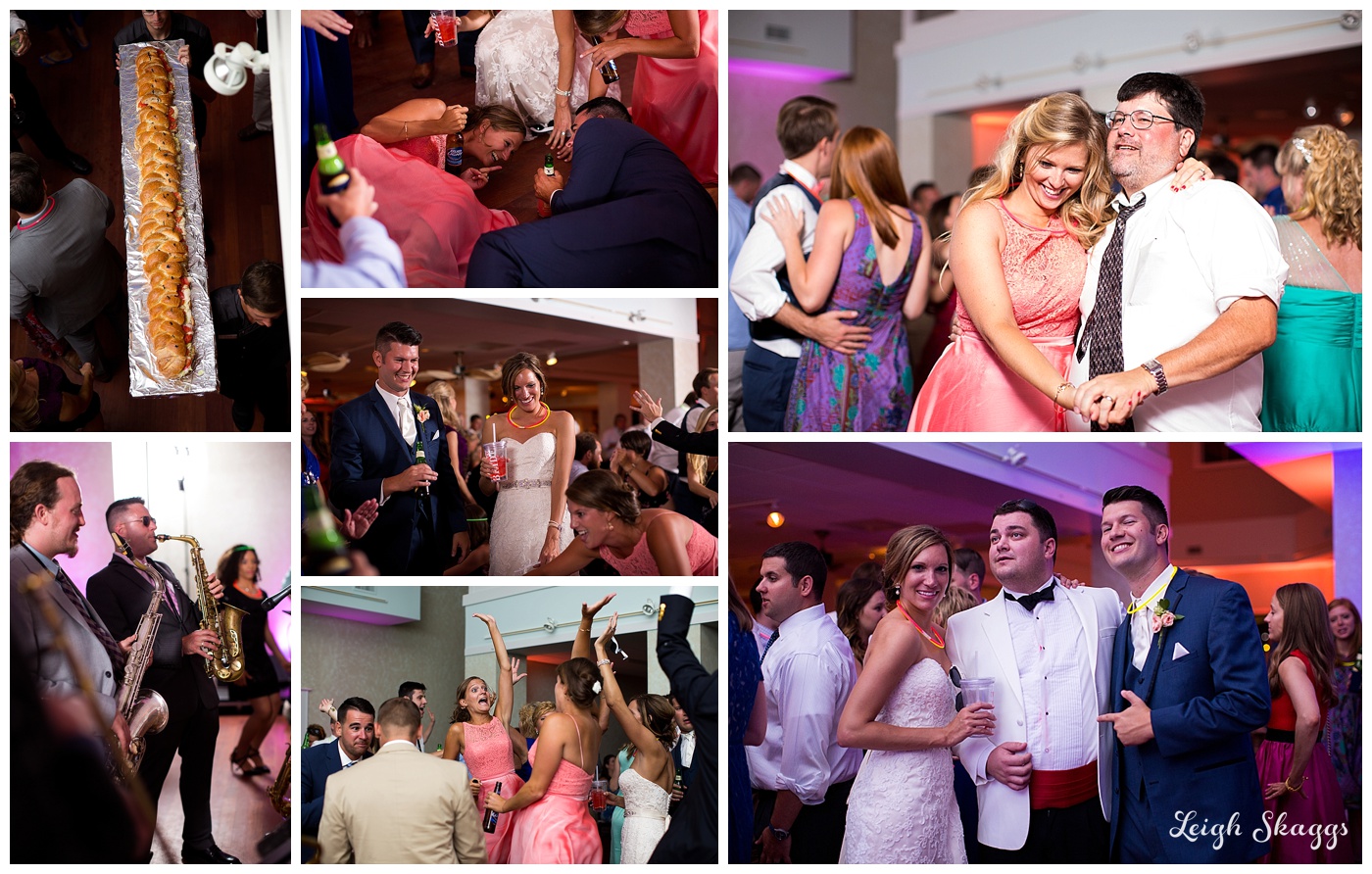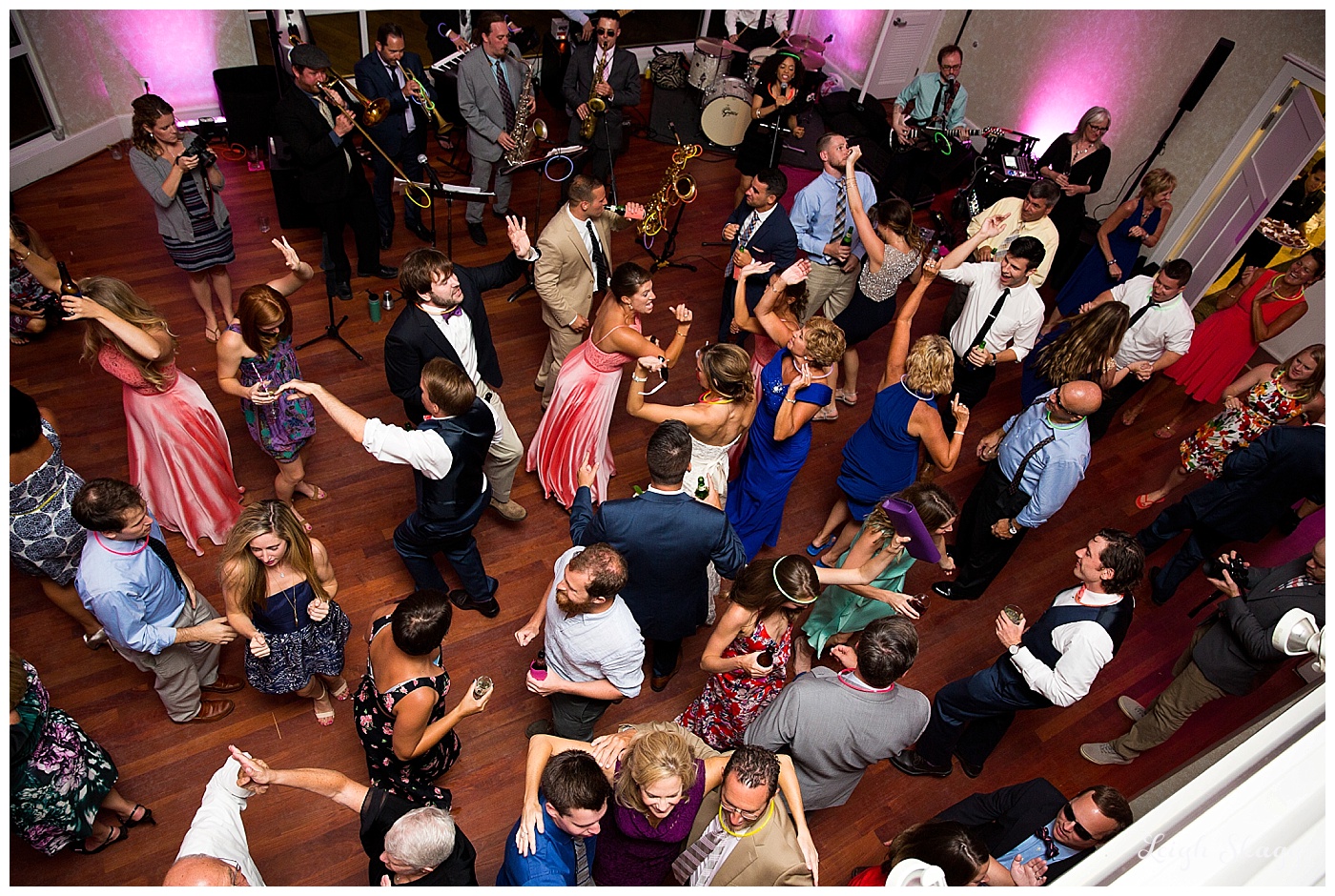 Bob's Mom is a master air guitar player!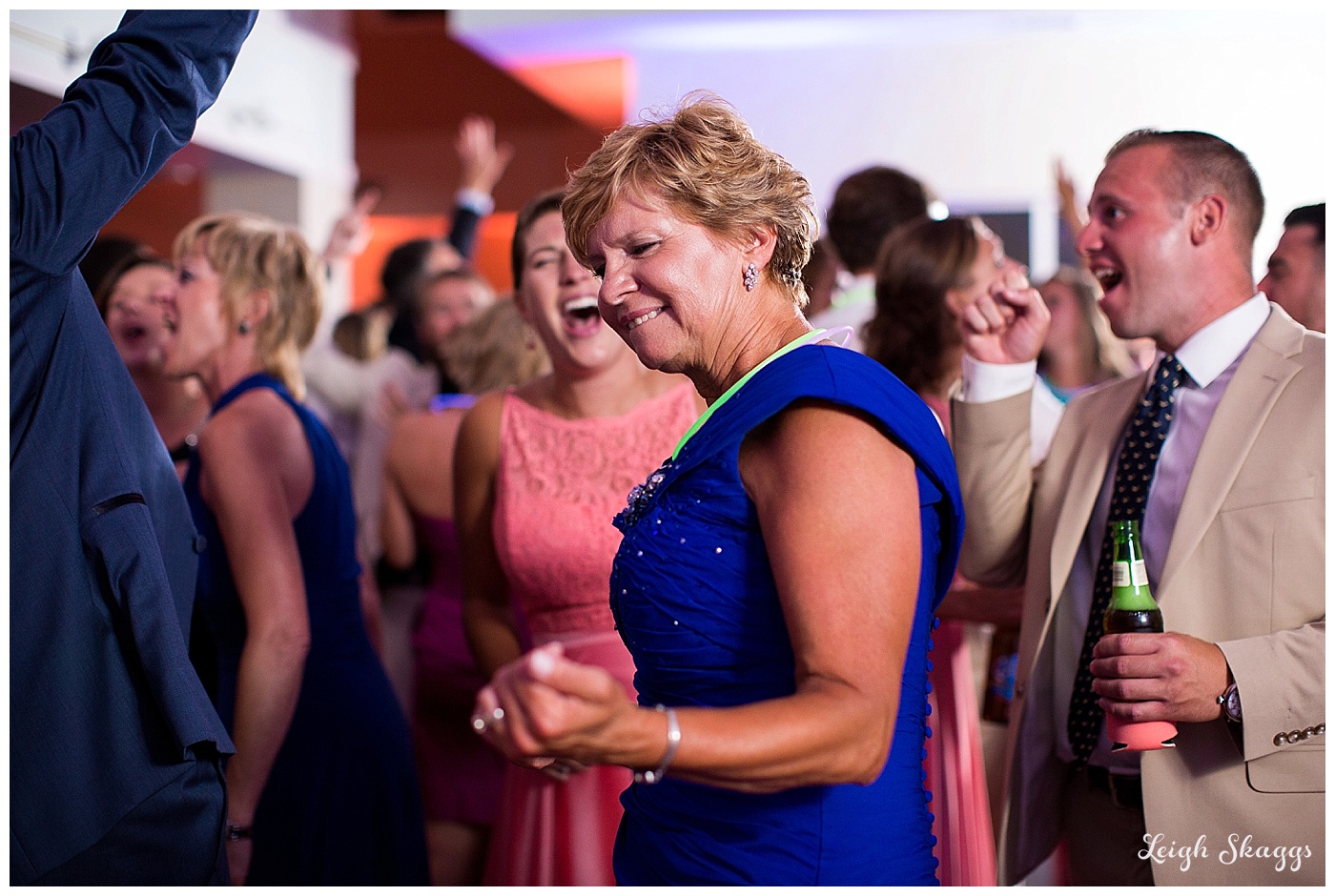 And these are from the rehearsal dinner.  This sauce has got the be the most delicious thing I have ever tasted.  Bob's Mom was nice enough to give Jay and I a bottle and I have eaten it on EVERYTHING since…in fact it is almost gone!!  🙁  It is from Philly, where Bob is from, and is called Hank Sauce!  And the Groom's cake, made by Miss Patti Cake, was an exact replica of Bob's record player!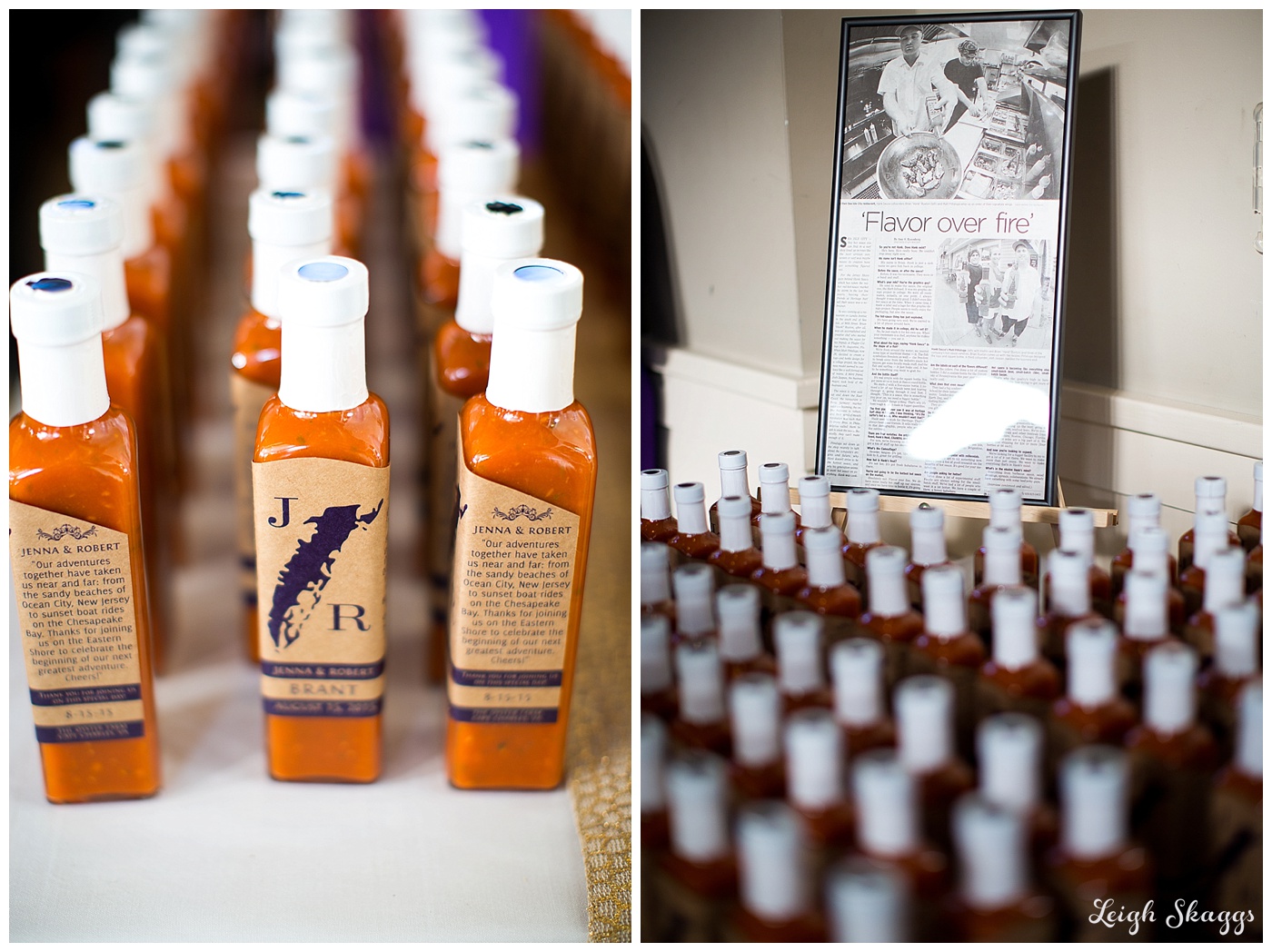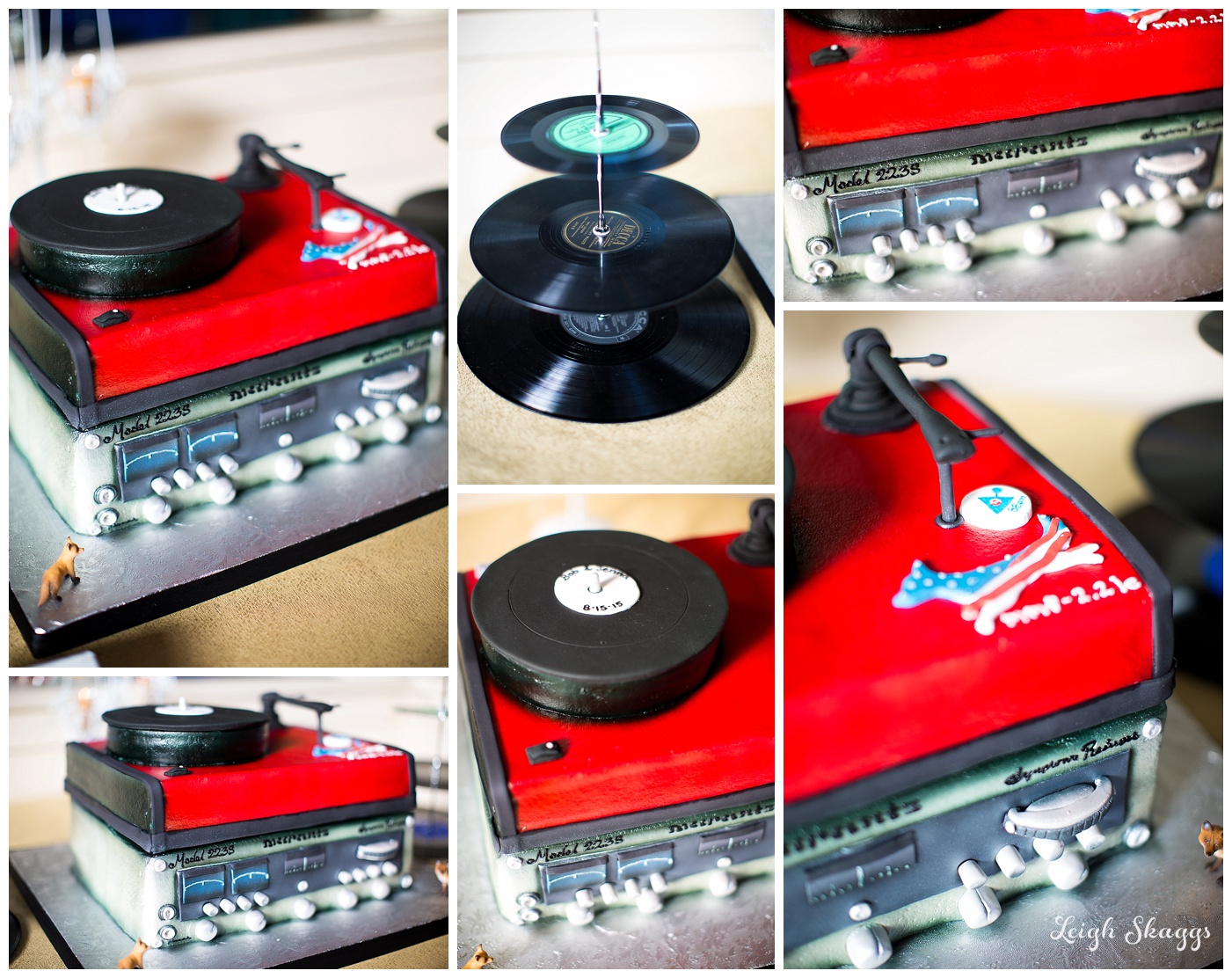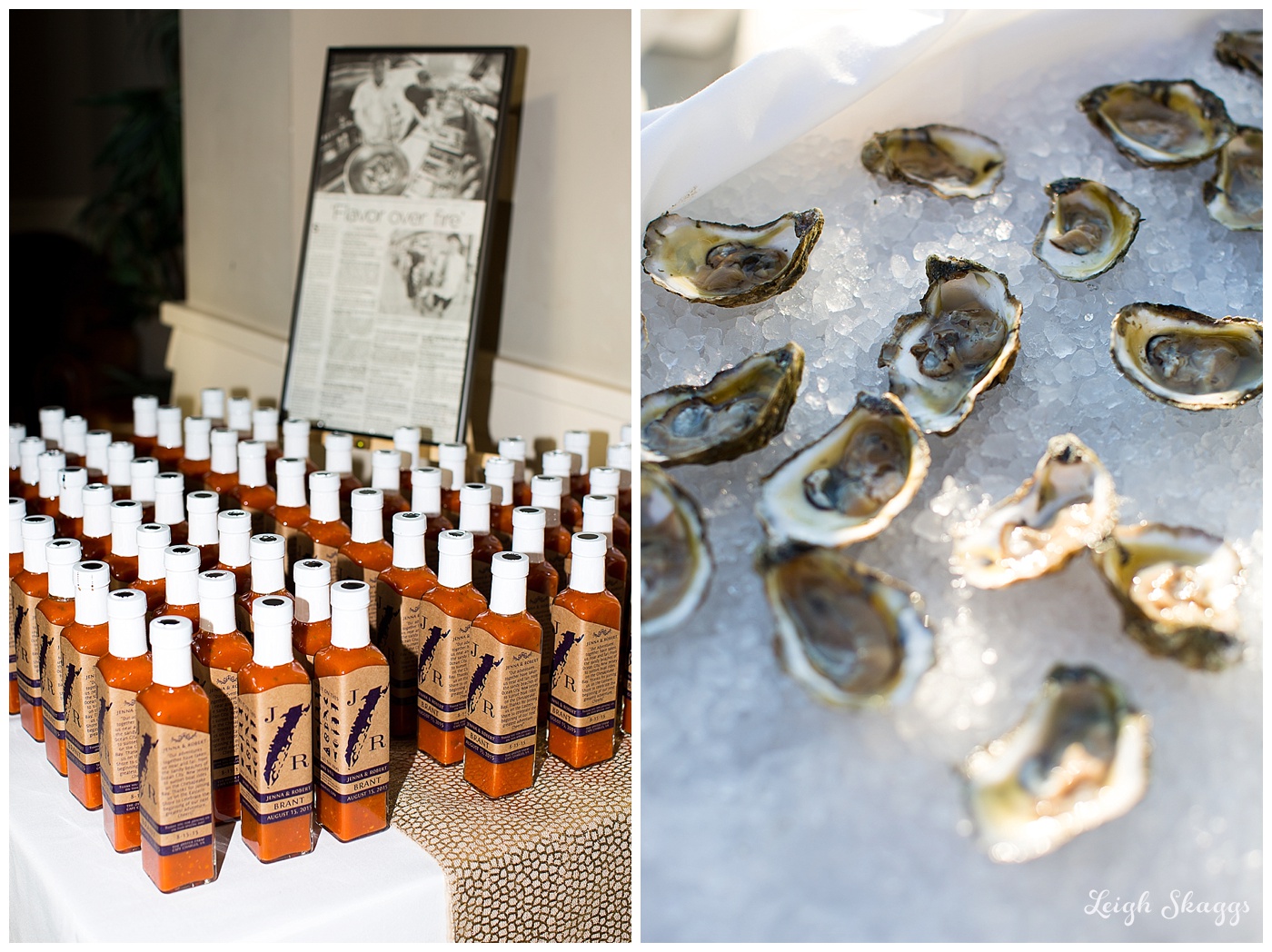 Thank you Jenna and Bob for choosing us to be a part of such an amazing day!!  We had a blast!!  Thanks Jay and Megan for being your usual awesome selves!!  And thanks to all the vendors who made this day so much fun!!  It was truly a pleasure to work with you all!!
Venue:  The Oyster Farm at Kings Creek
Wedding Coordinator:  Girl Friday Management
Videographer:  Forever Lucky Films
Hair Stylist:  Brittany & Wanda from Snips & Styles
Make-up Artist:  Sarah Beth Lewis
Florist:  Palette of Petals
Linens:  Waterford Event Rentals
Lighting:  Blue Steel Lighting Design
Catering:  The Oyster Farm at Kings Creek
Cake:  Becca's Cakes and More
Brides Dress & Groomsmen and Bridesmaids Attire:  Russell's Formal & Bridal
Shoes:  Something Bleu
Jewelry:  BHLDN
Band:  The Bachelor Boys Band
Wedding Favors:  Prints by Willie Crockett
Groom's Cake:  Miss Patti Cake
Jenna & Bobs Sauce:  Hank Sauce