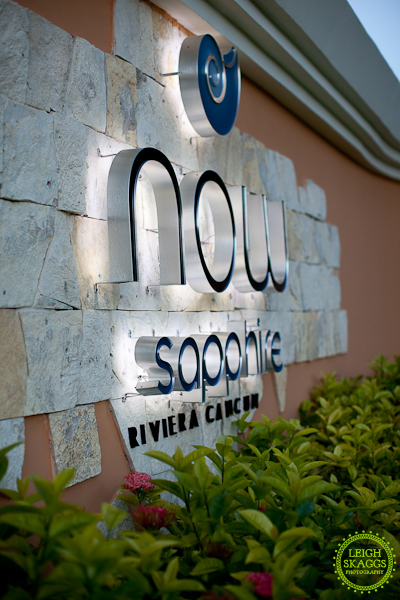 Virgina Beach, Va Wedding Photographer Destination Wedding Riviera Maya Mexico.  Where to start, where to start!  Natalie and Matt are seriously two of the nicest people who Jay and I have ever had the pleasure to meet and work for.  They compliment each other perfectly and even if they had gotten married in Virginia, I would have felt truly honored to be there the day they said "I do".  But the didn't get married in Virginia…they decided on the lovely Now Sapphire in  Riviera Maya, Mexico Destination Wedding.   So Jay and I excitedly packed our camera bags and flew from Norfolk, Va to Cancun.   Now, I must caution you…I have SO MANY favorites that this is going to have to be blogged over several days.  Today I am going to cover the ceremony (of which Natalie and Matt had 2). 
On the day of the wedding, Jay and I got up and met Natalie at the spa.  She was getting her hair and makeup done there.  First we went and took her dress and shoes to get some detail shots.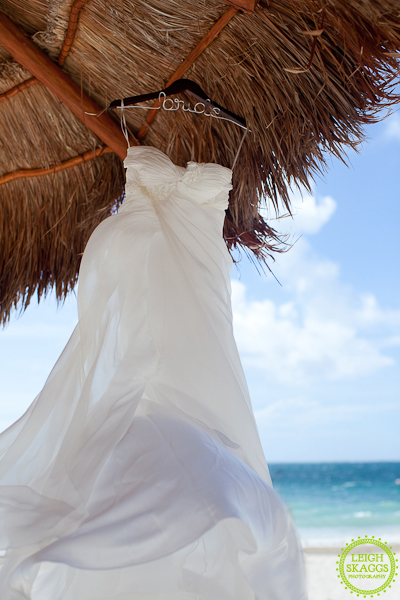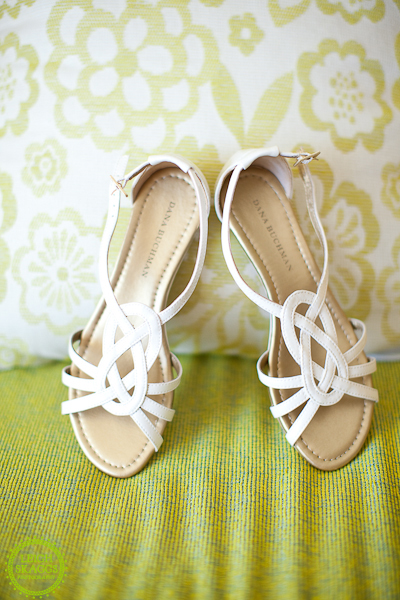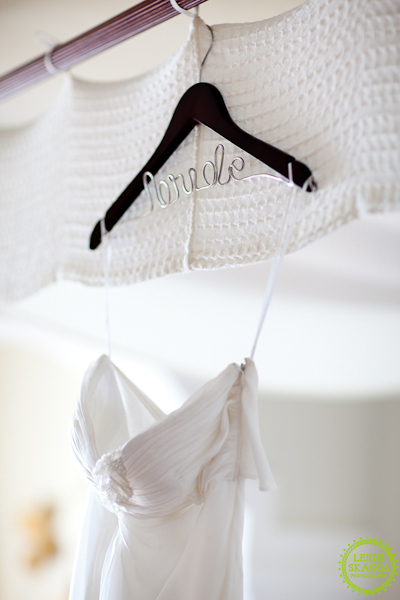 Then I went back to the Spa to take some photos of Natalie.  Her Mom, Valerie was sewing her veil as Natalie was attended to by Carmen.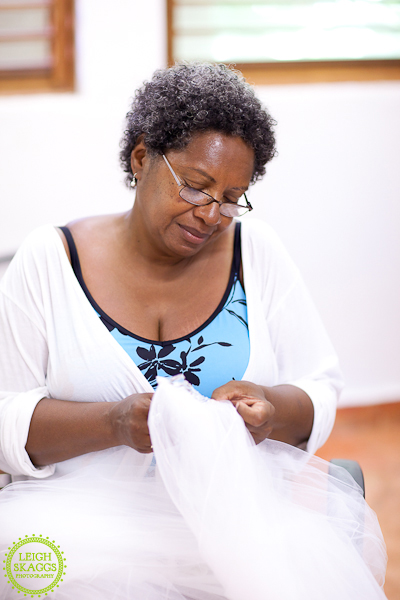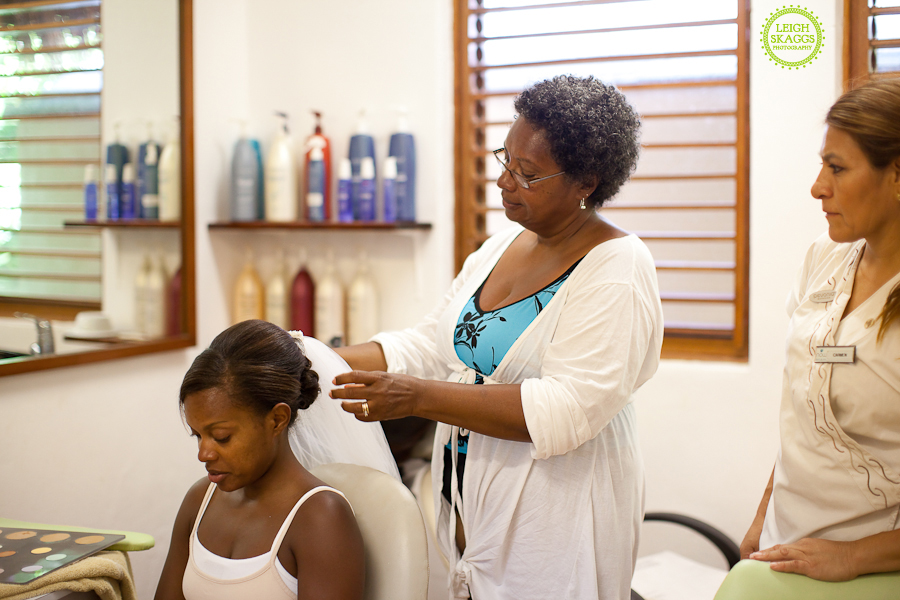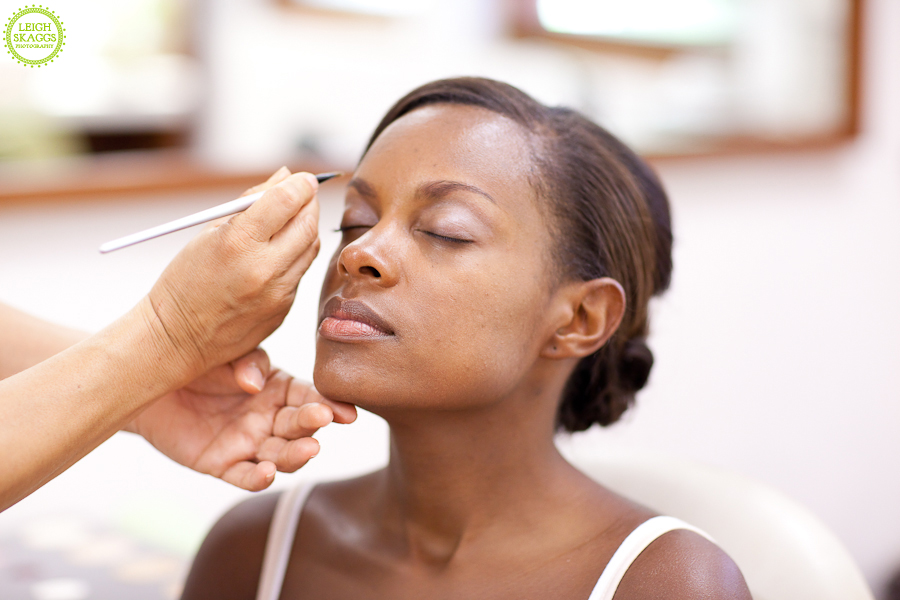 Carmen taught us a trick to curling eyelashes…with a spoon!  🙂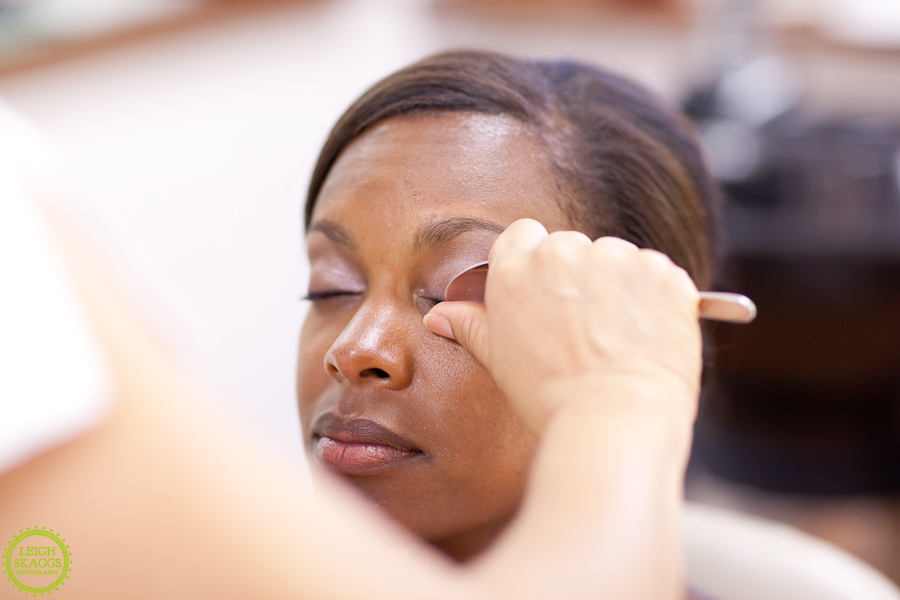 Isn't she absolutely glowing???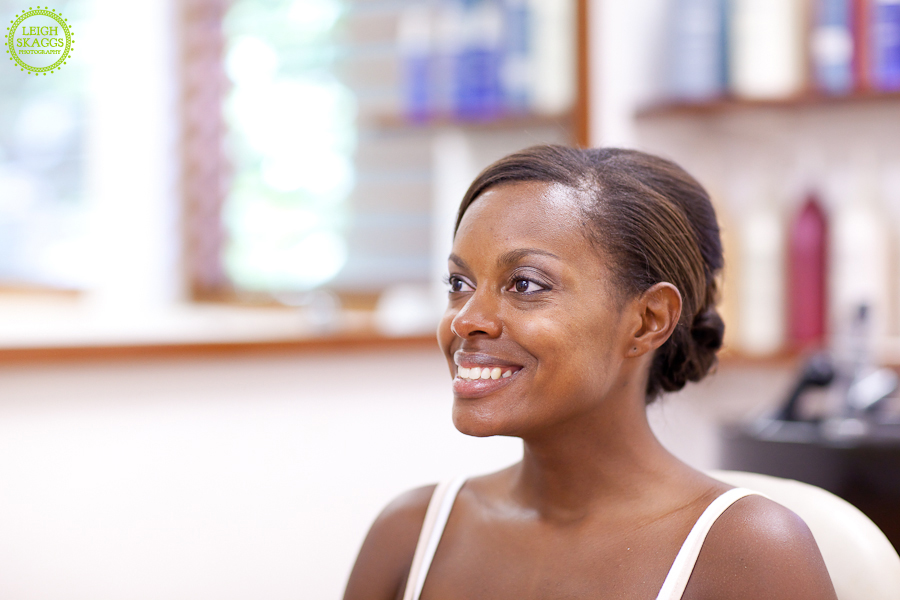 Then it was off to meet Natalie's AWESOME bridesmaids (more on them in tomorrow's post) to get her dressed.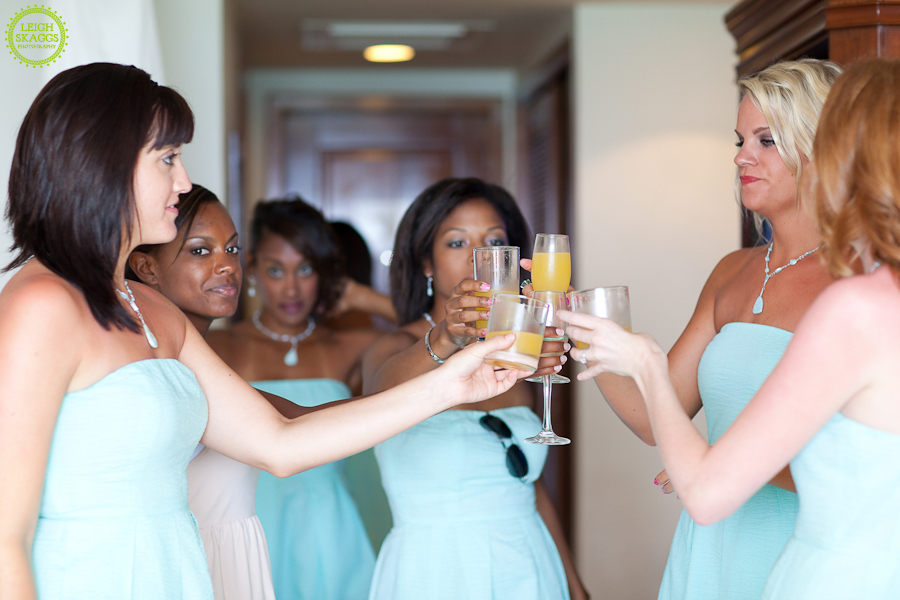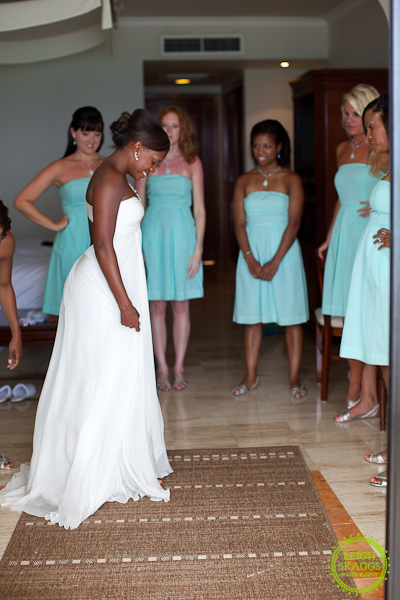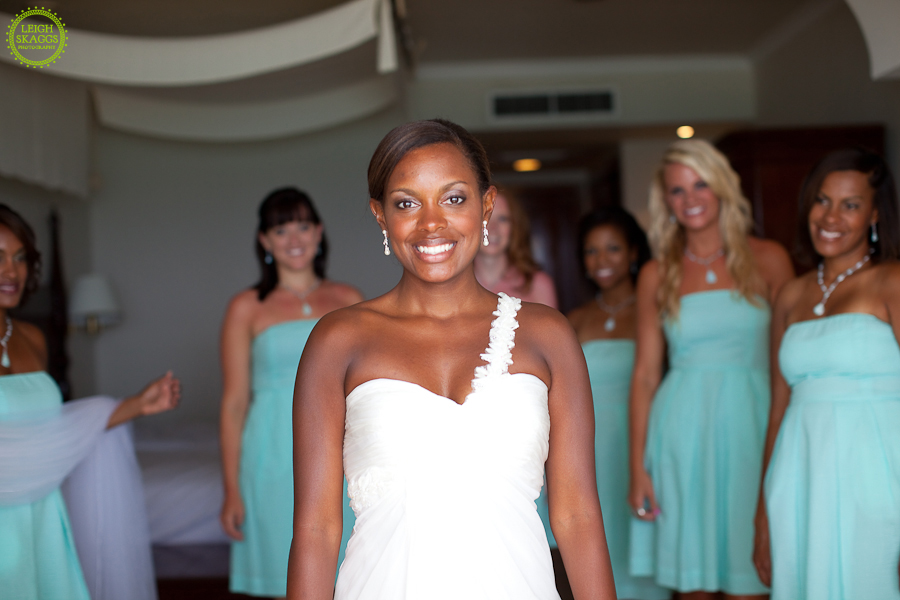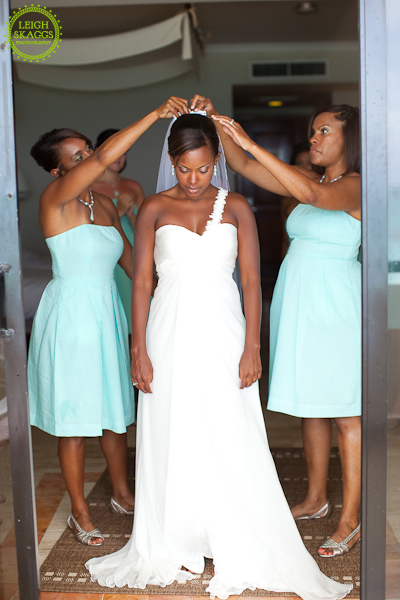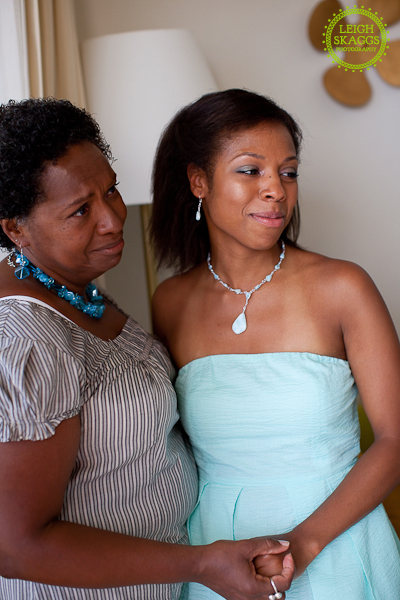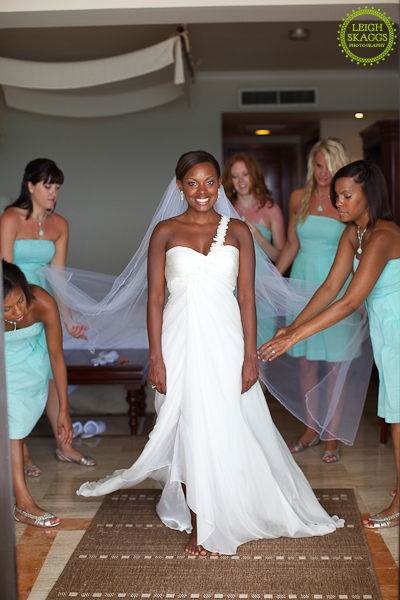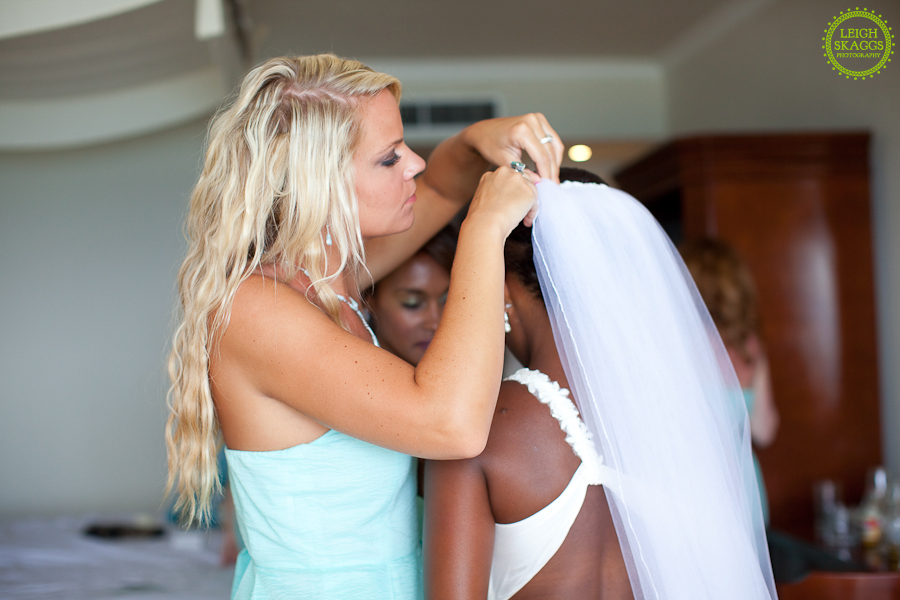 The Guys hitching a ride to the Ceremony…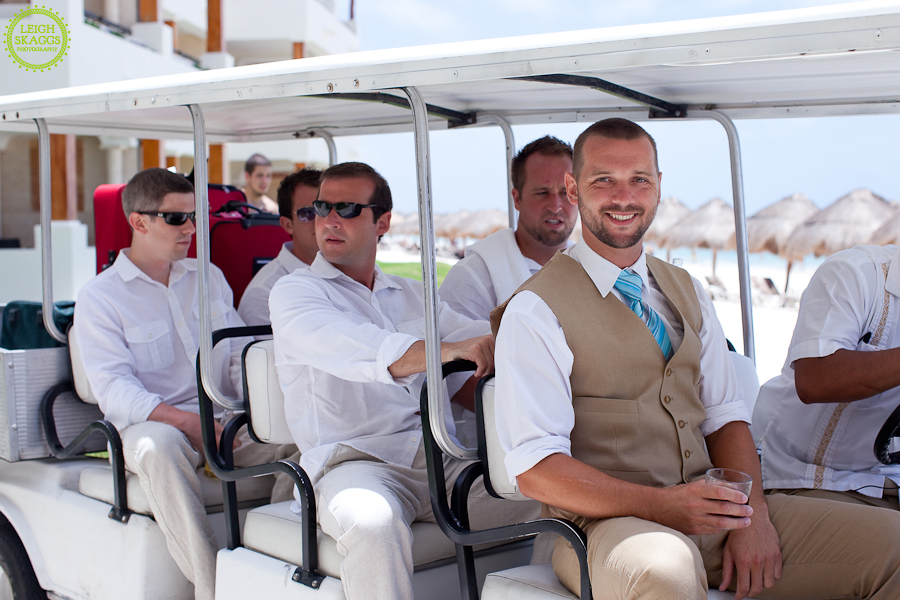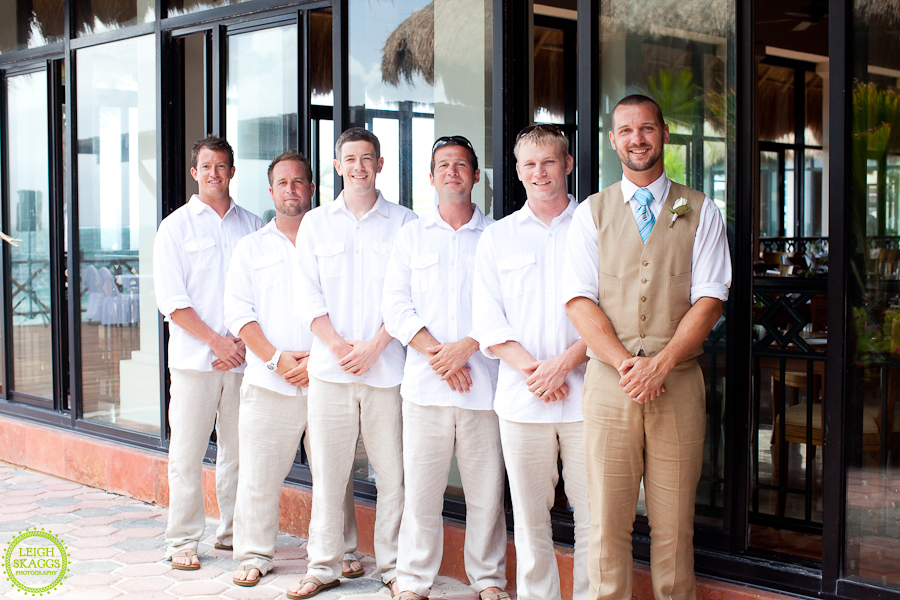 Okay, so this is what the sky looked like about 3 minutes before the Ceremony…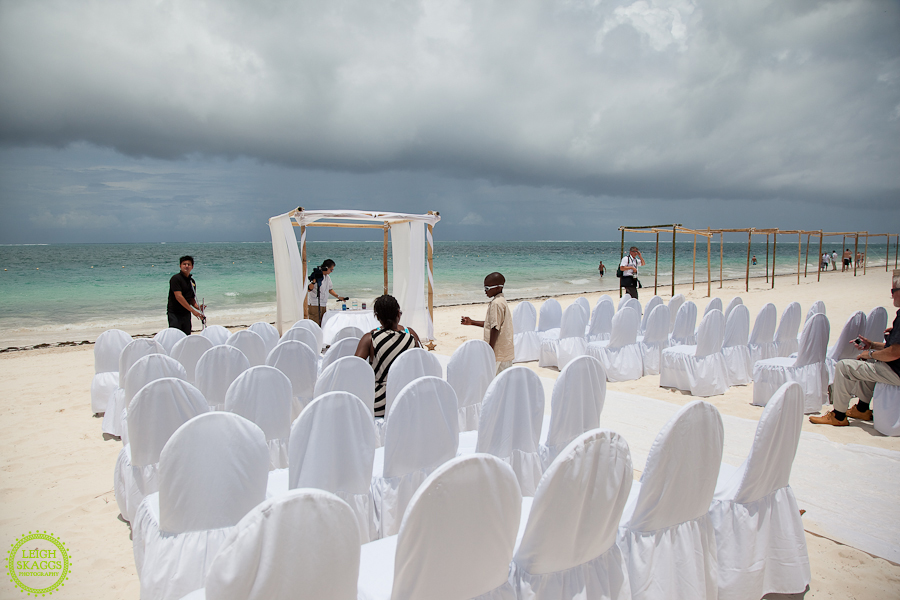 But we went for it anyway…those tropical storms can be very finicky and unpredictable.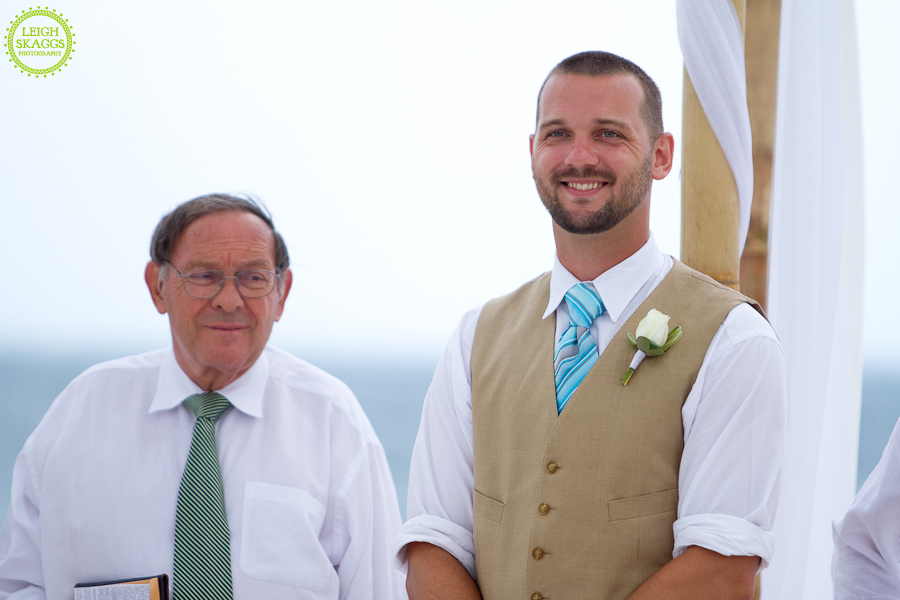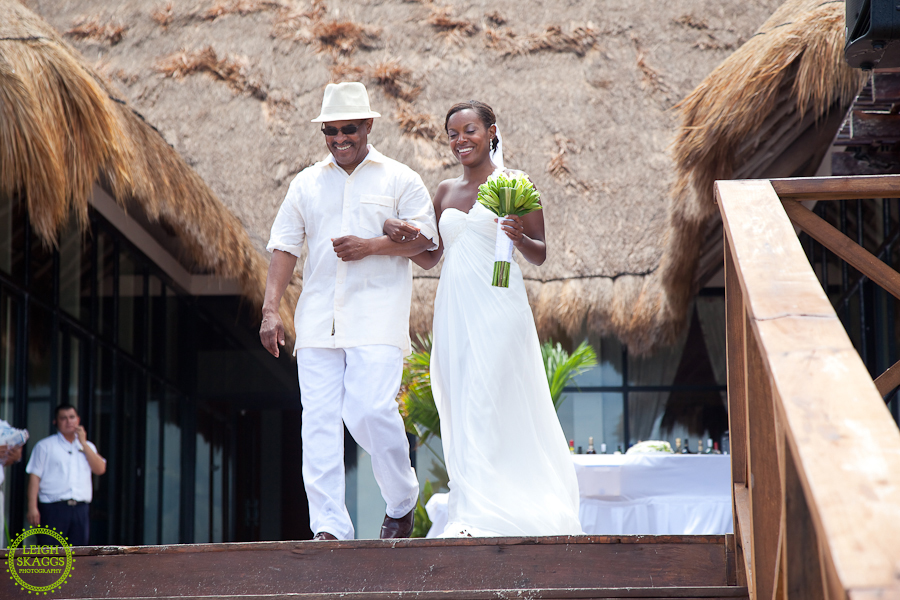 But right as Natalie got to the alter…the sky opened up and we all had to run for it!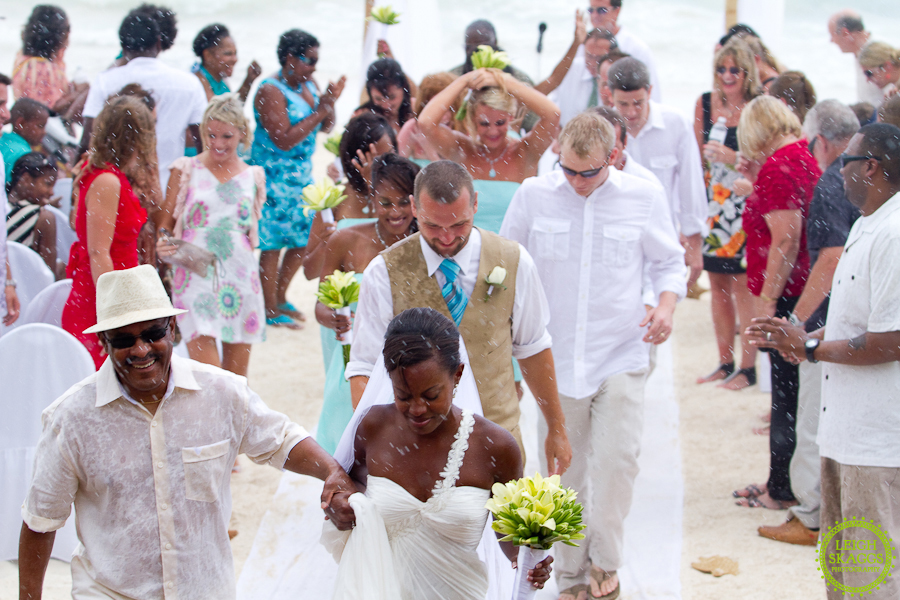 Believe me when I tell you that the rain did not dampen anyone's spirit about this wedding.  In fact, it just gave everyone a good laugh.  In five minutes, the showers had passed and we did it all over again…this time with a much different result!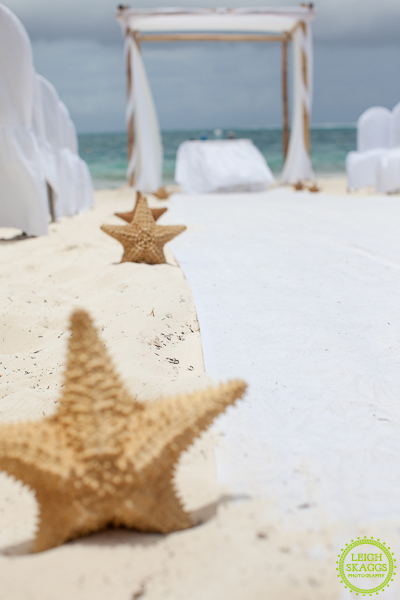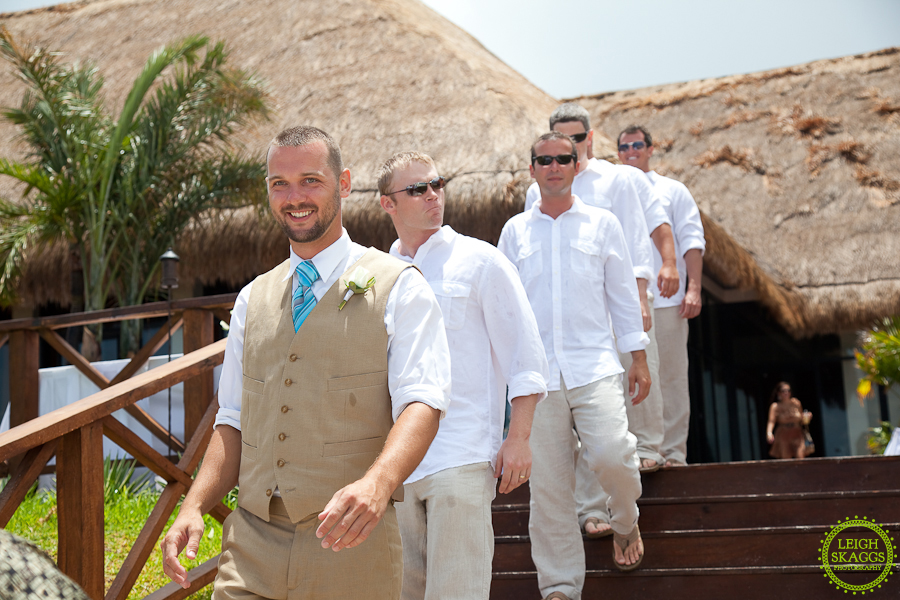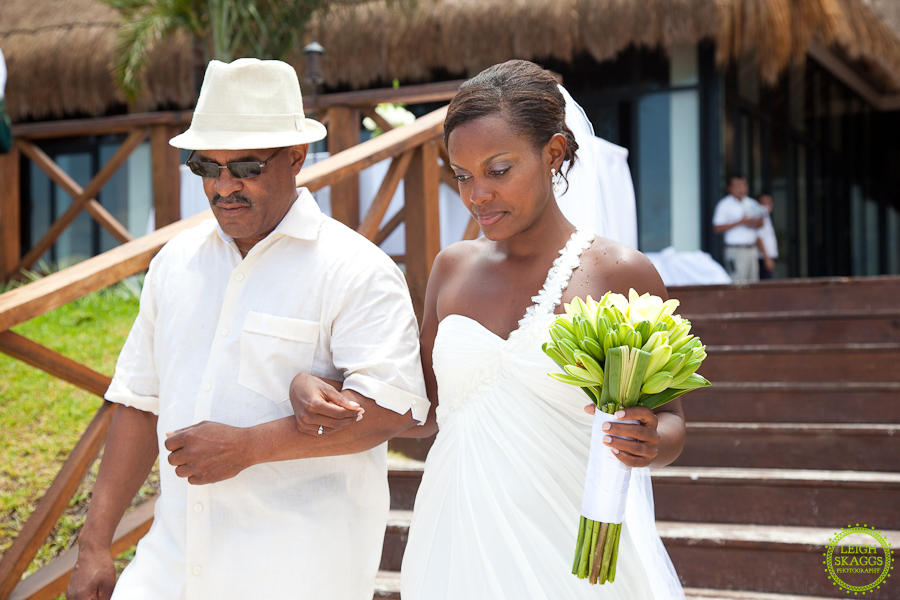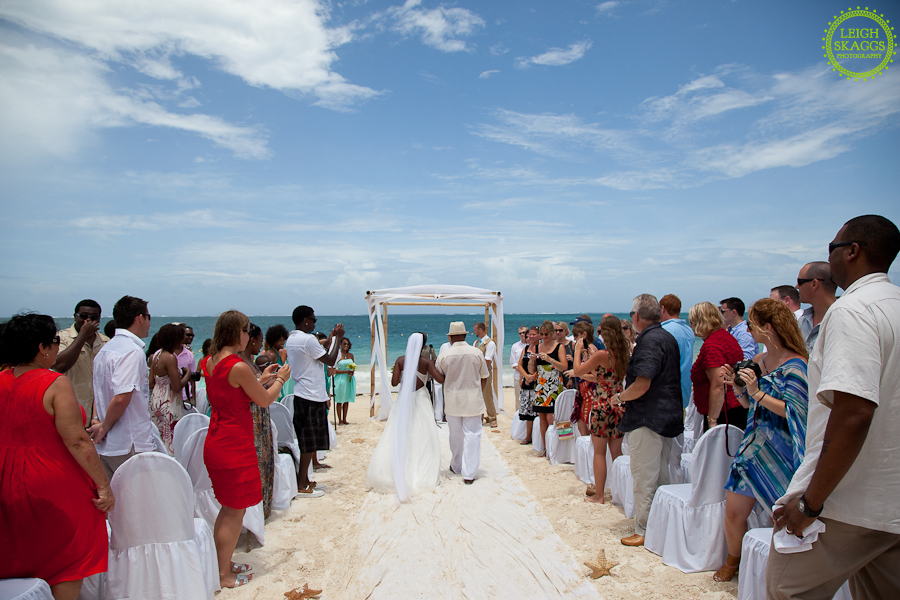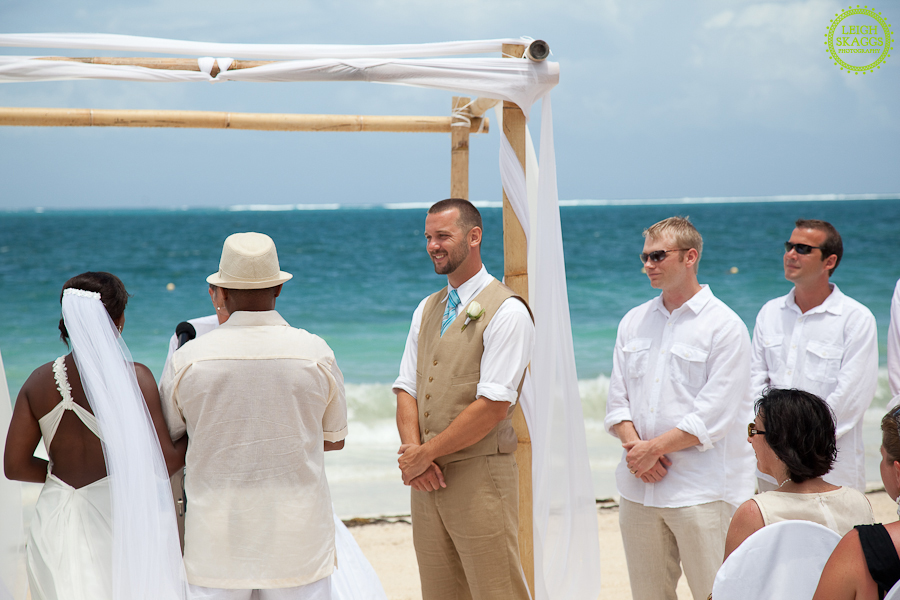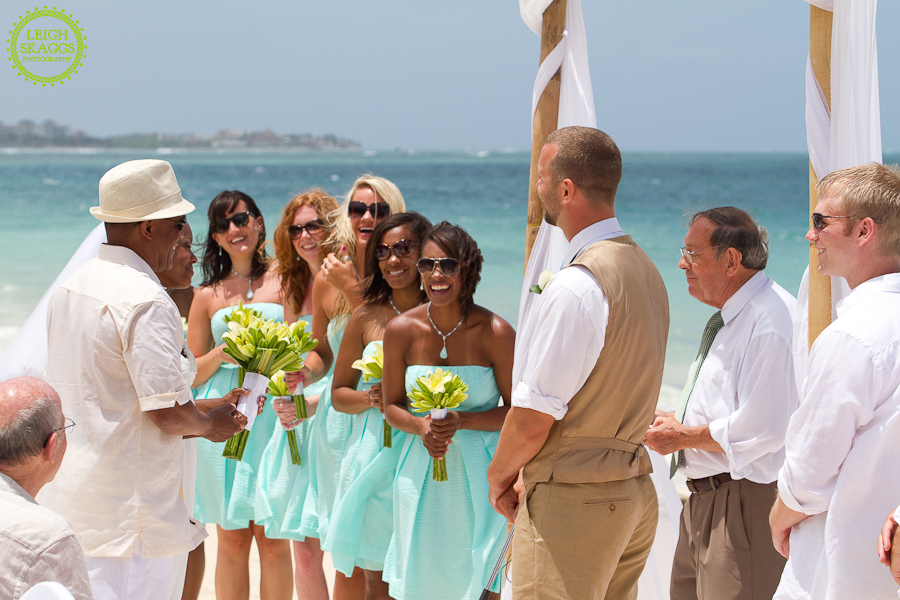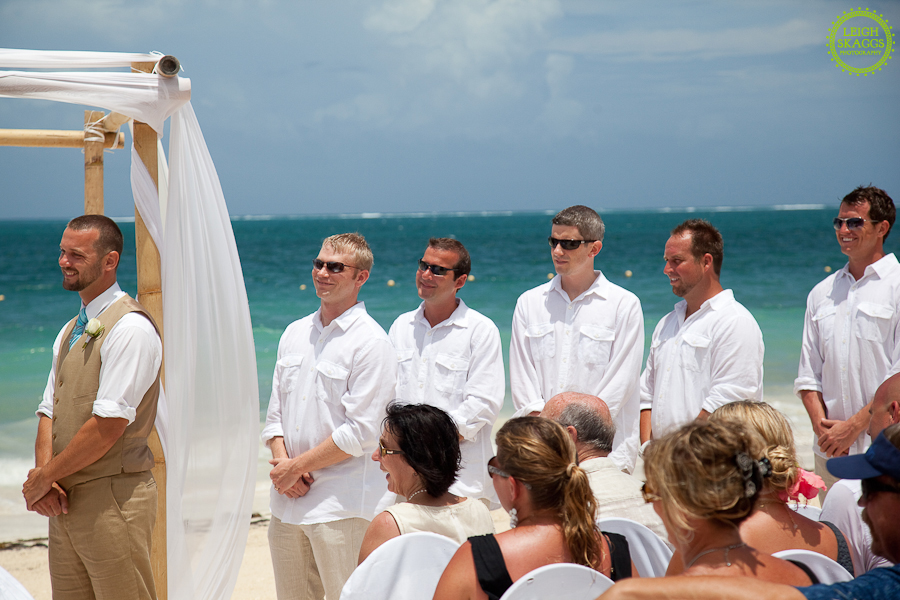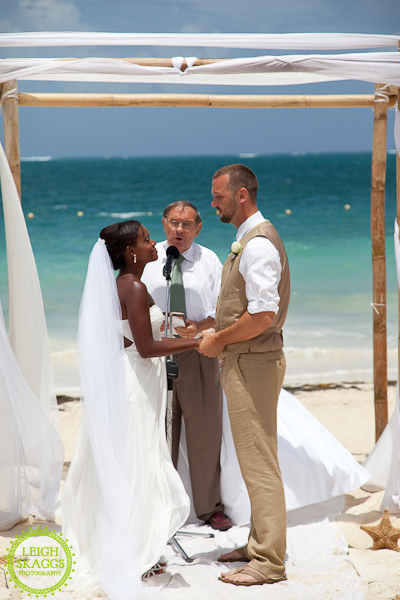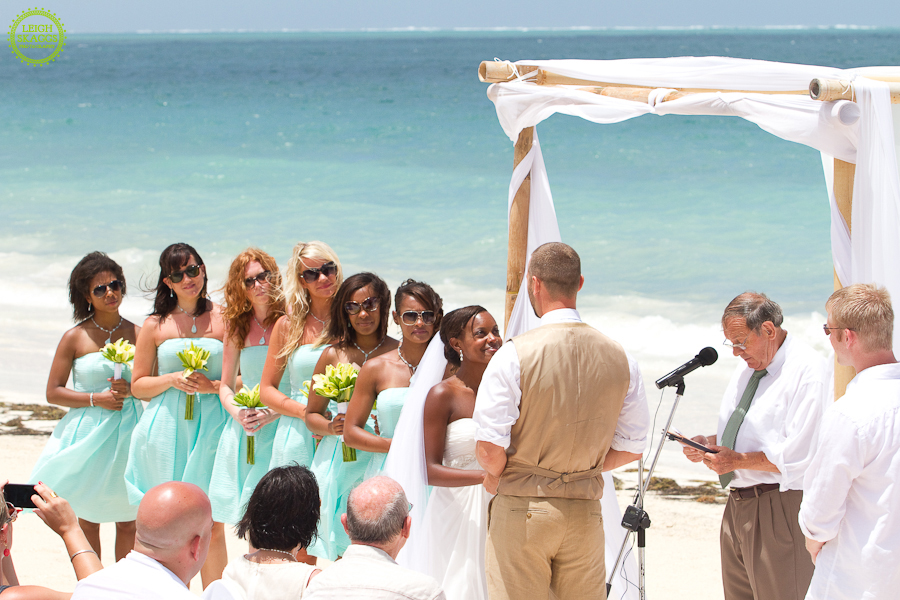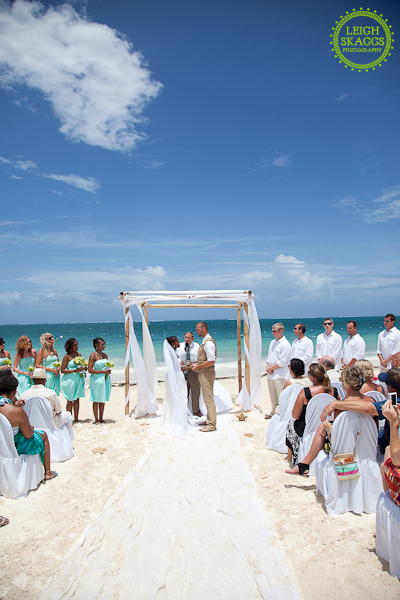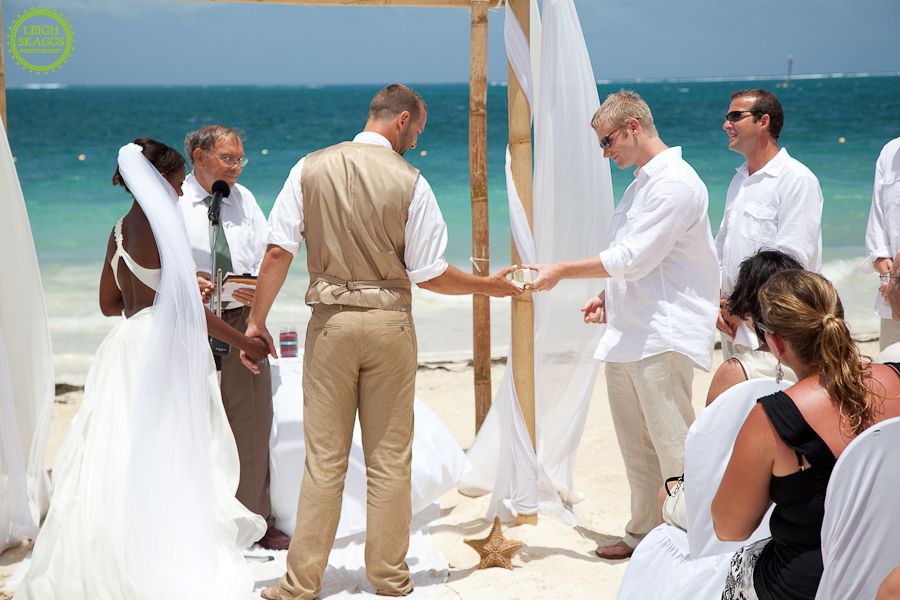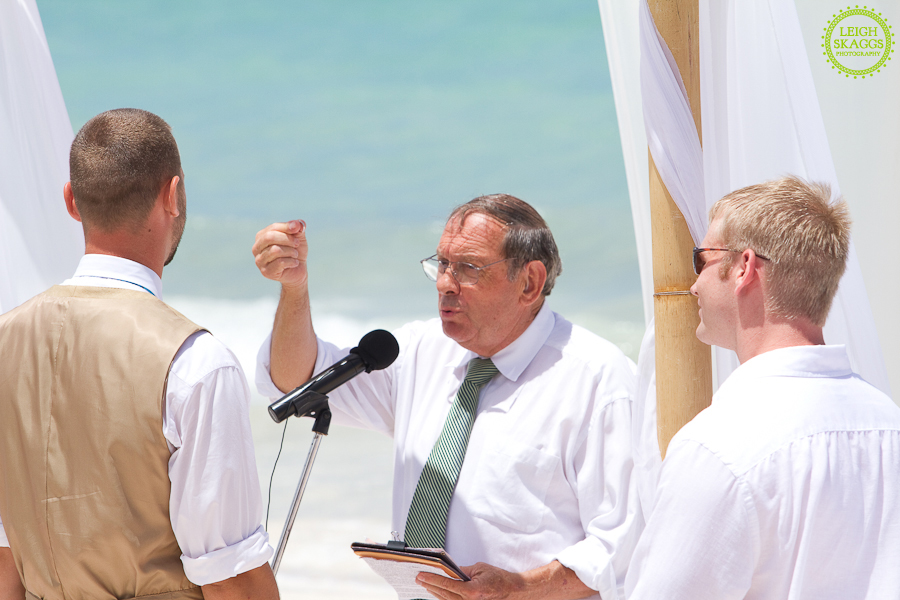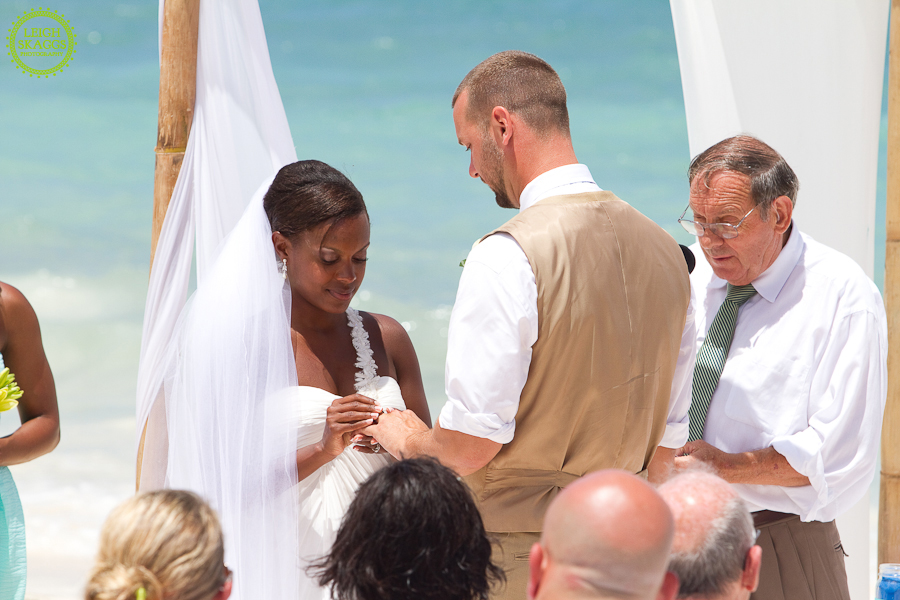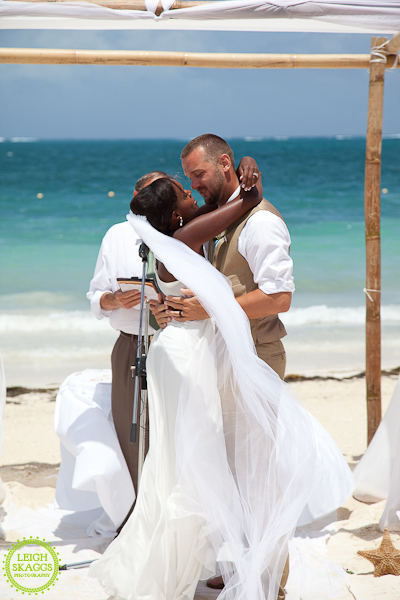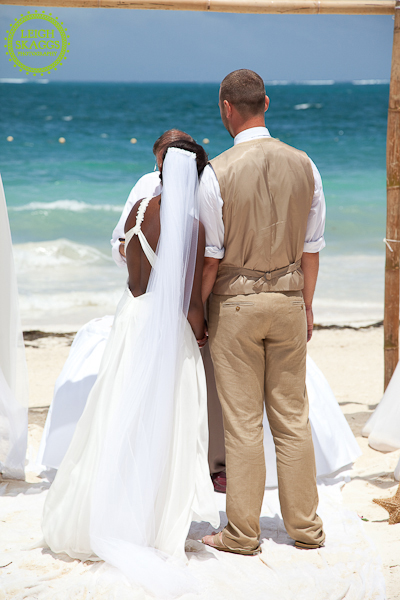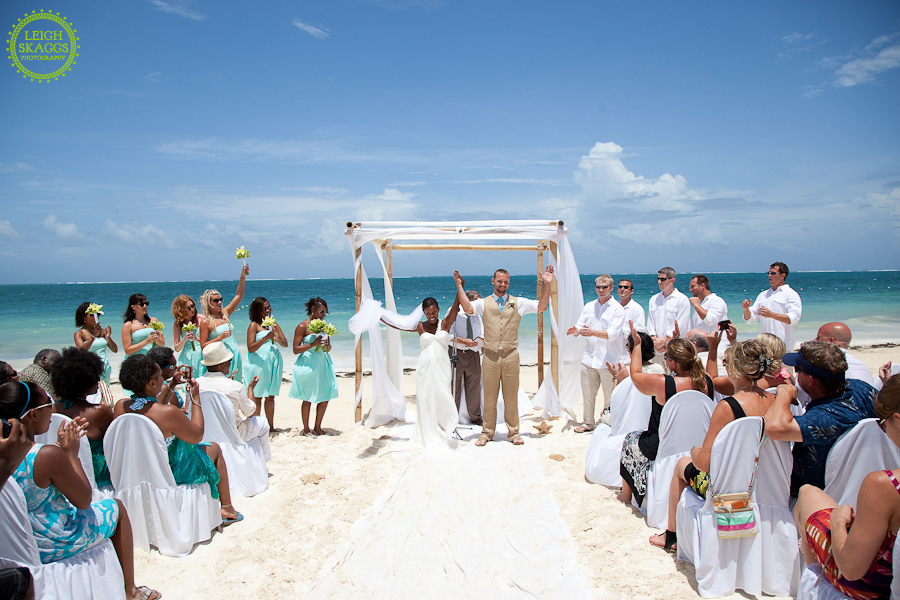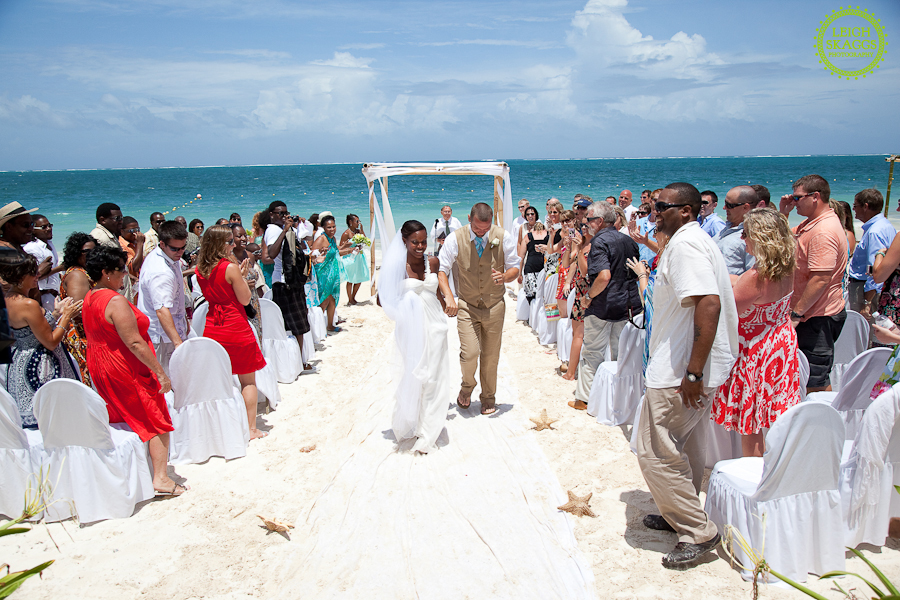 Congratulations Natalie and Matt.  Jay and I absolutely loved being a part of your wedding, and we appreciate everyone there that truly made us feel like a part of the Lee/MacDonald family.  Special thanks also to Donna Hawkins of Donne Avan Photography for recommending me to Natalie and Matt.  And of course to my Hubby, Jay, who I adore working with!  If you would like to see more of Natalie and Matt's Mexico wedding, check them out at my website under the client viewing tab at Leigh Skaggs Photography.  Now, I want to hear from you…what would you like to see tomorrow???  Reception or Trash the Dress???  It is your call!