Christa & Andy are such an amazing couple!!  (I know I say that all the time…and it is because I have the BEST clients!!)  They met while playing kickball!  🙂  They were on opposite teams.  Andy was pitching and when Christa got up to kick, he knew he had to meet her!!  I love how much he helped her to plan their beach wedding at the Shifting Sands in Virginia Beach, Virginia.  (He even picked out the robes the Ladies wore while getting ready!!)  We had the BEST time hanging out with this group!  They were all so much fun and I truly LOVED watching Christa and Andy look at each other all day.  Love literally radiated out of their faces!!  Hope you both had the best time on your honeymoon.  Thank you so much for choosing us to be part of this amazing day!! 
After what seemed like weeks of rain, the sun finally came out strong for Christa and Andy's big day!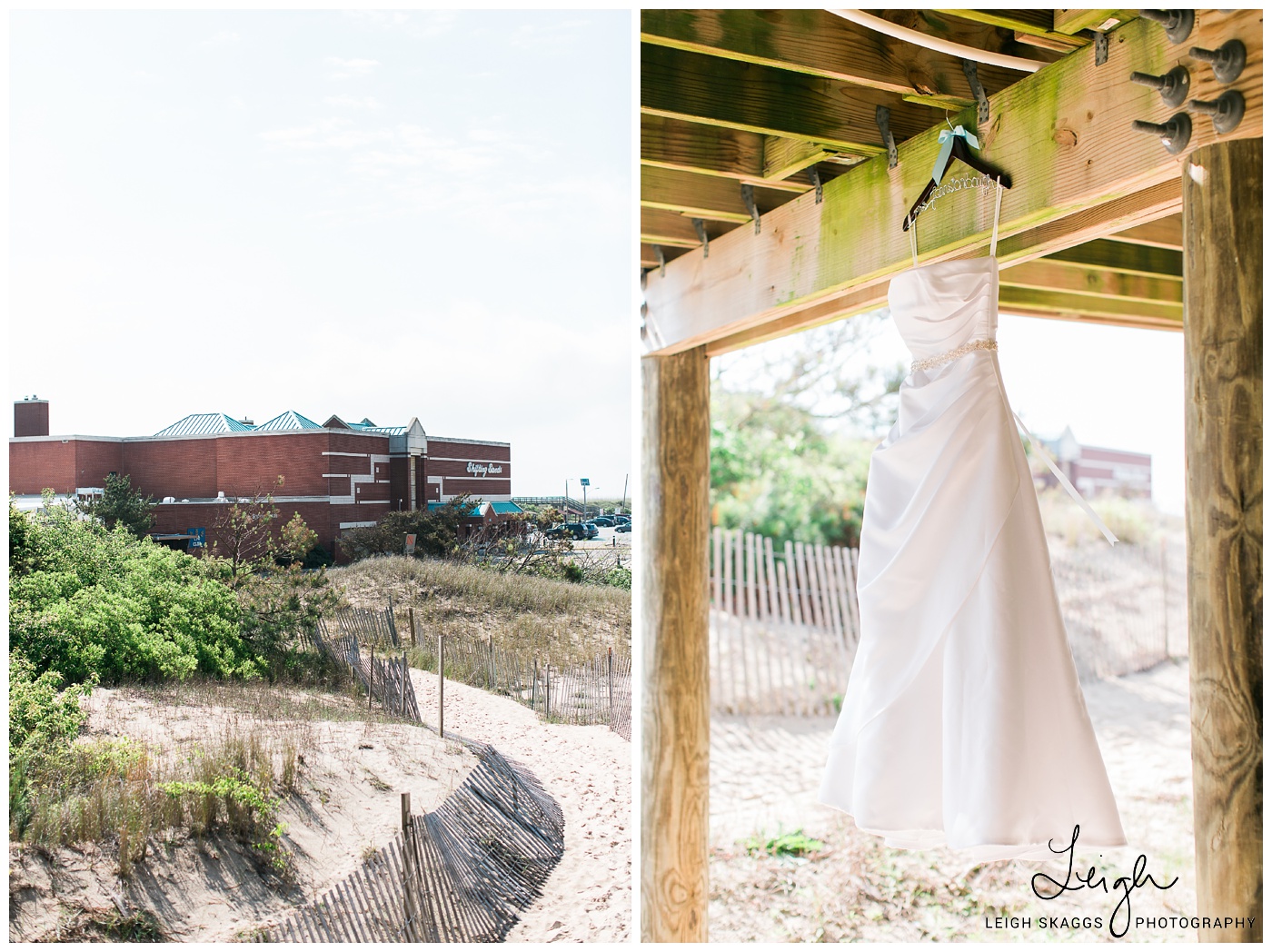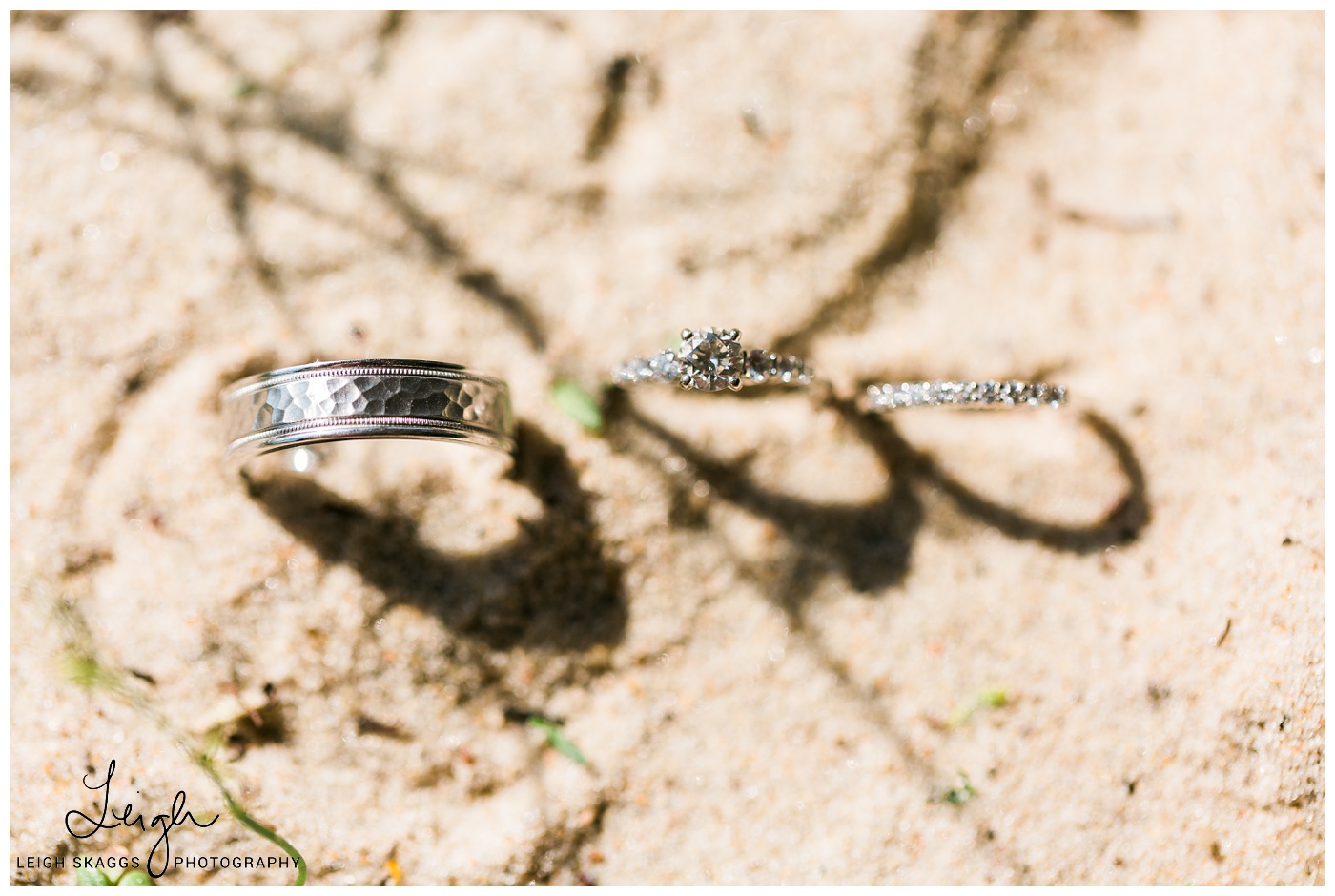 Here comes the Groom!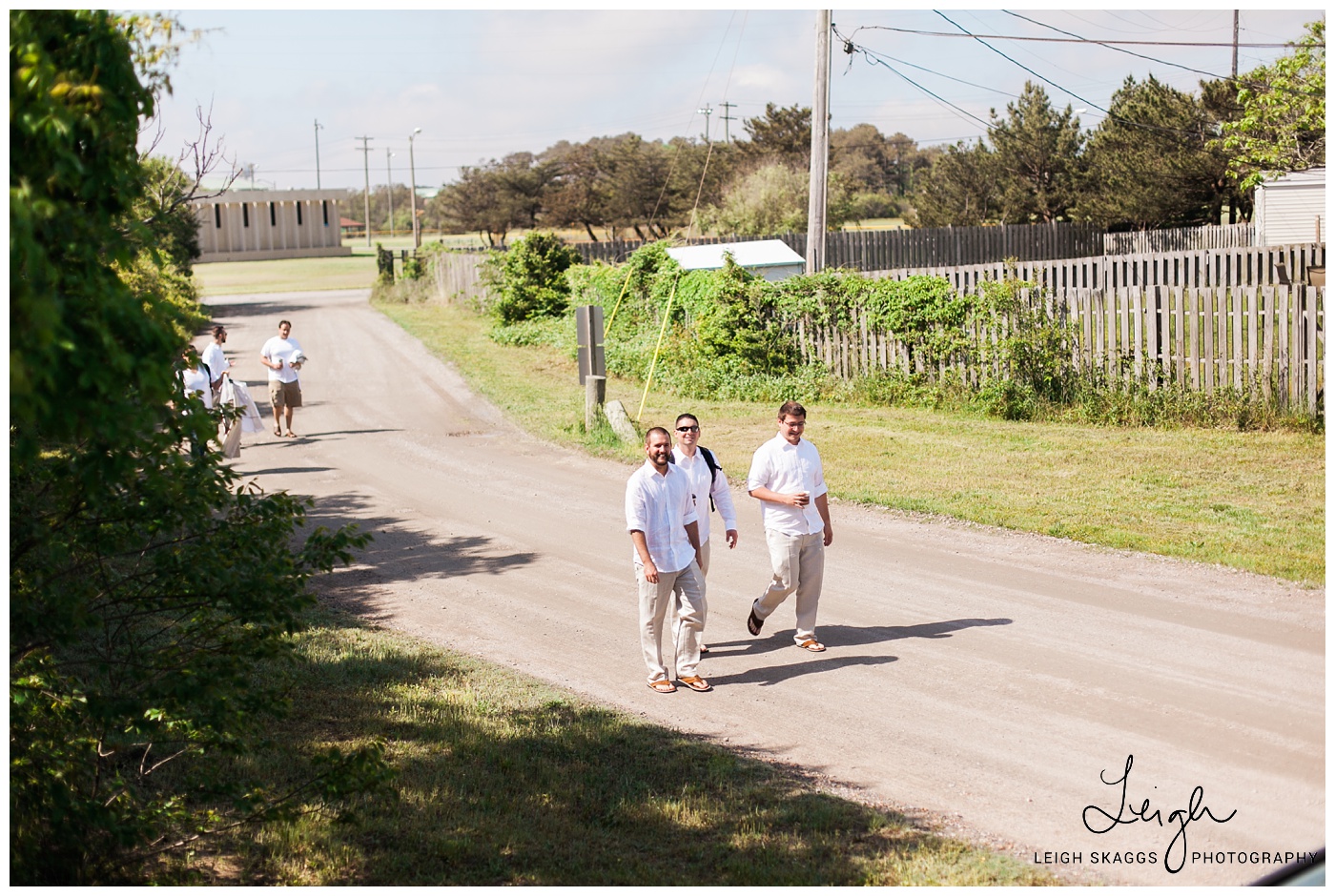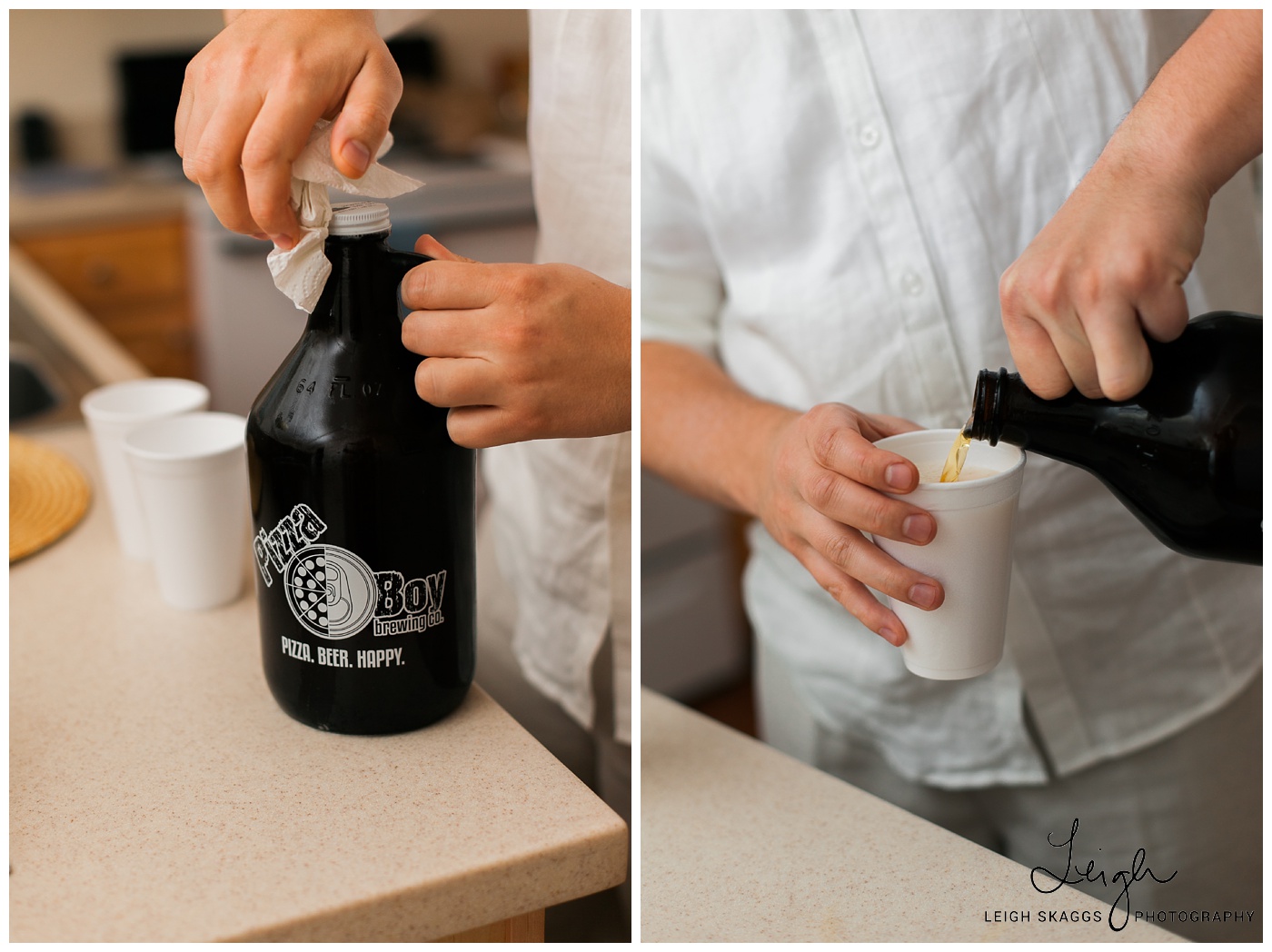 These guys were a blast!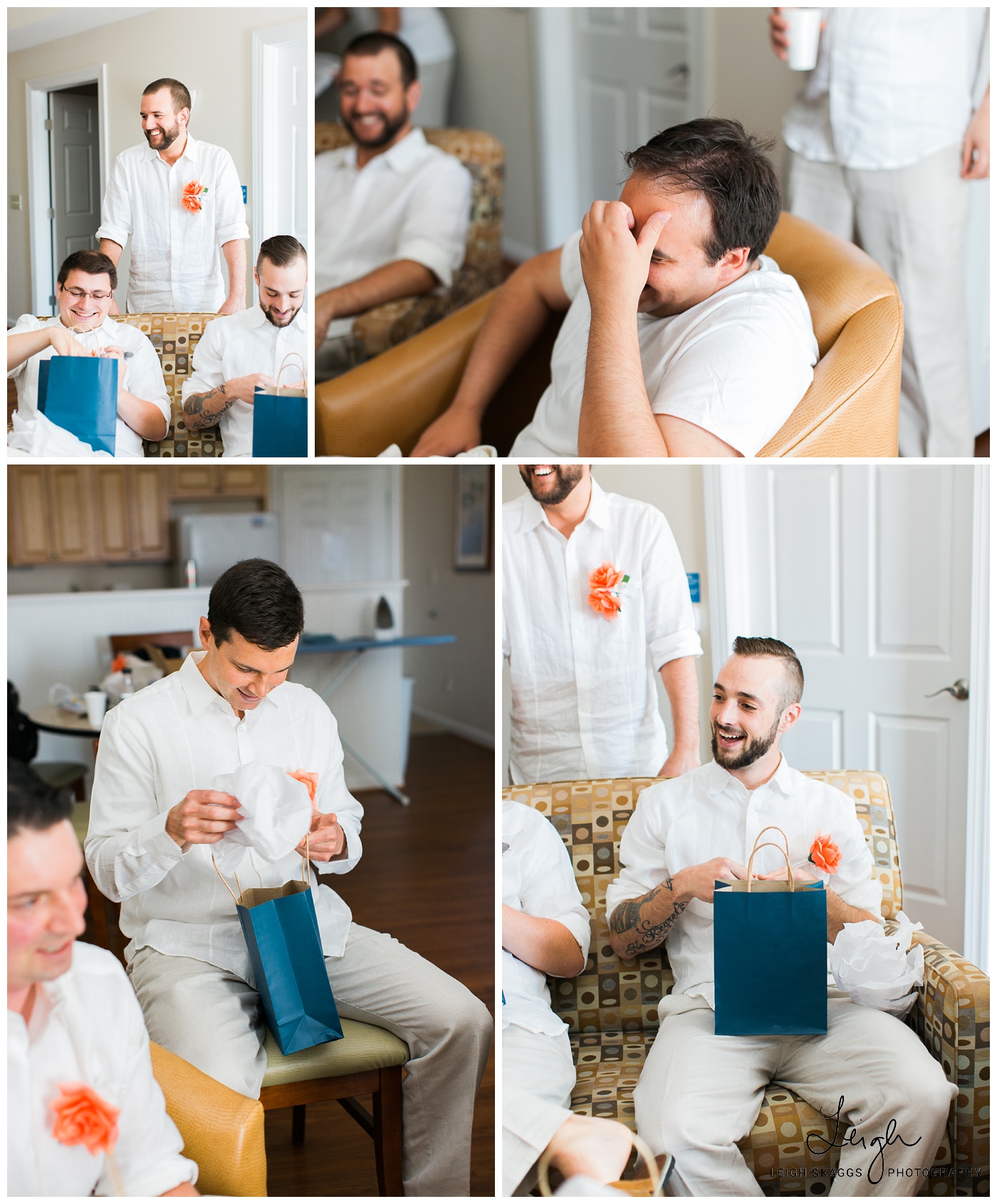 Awesome gifts!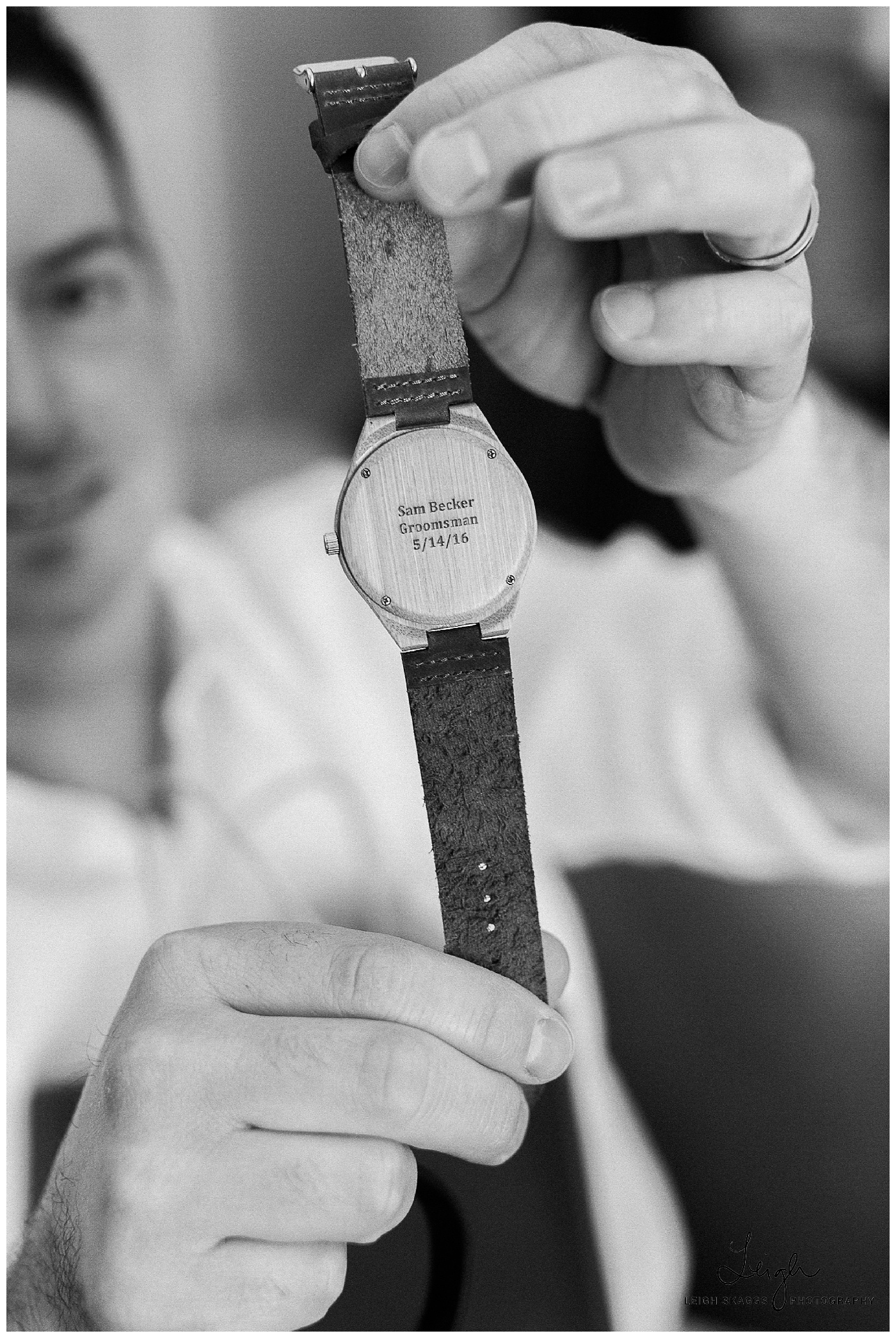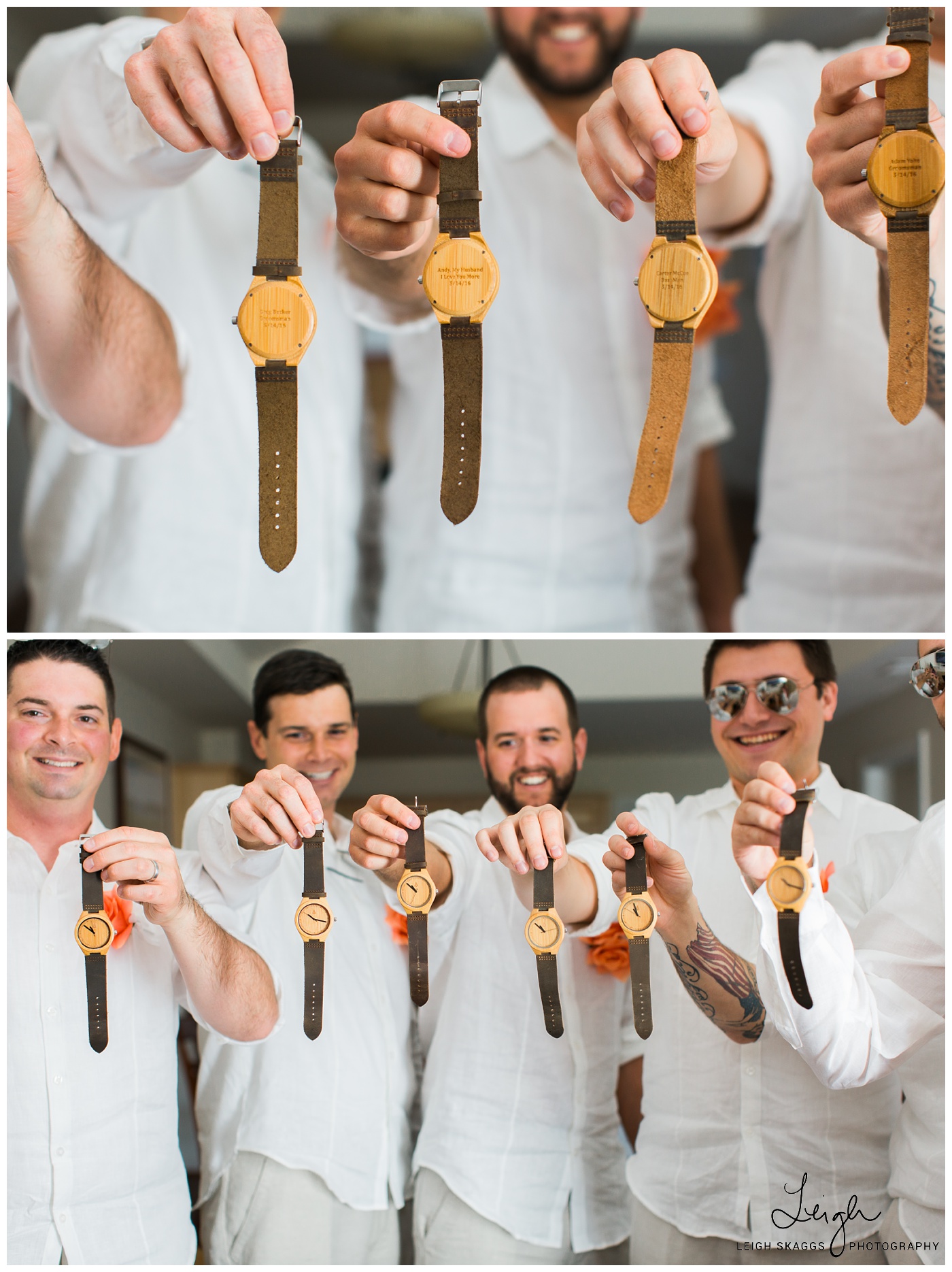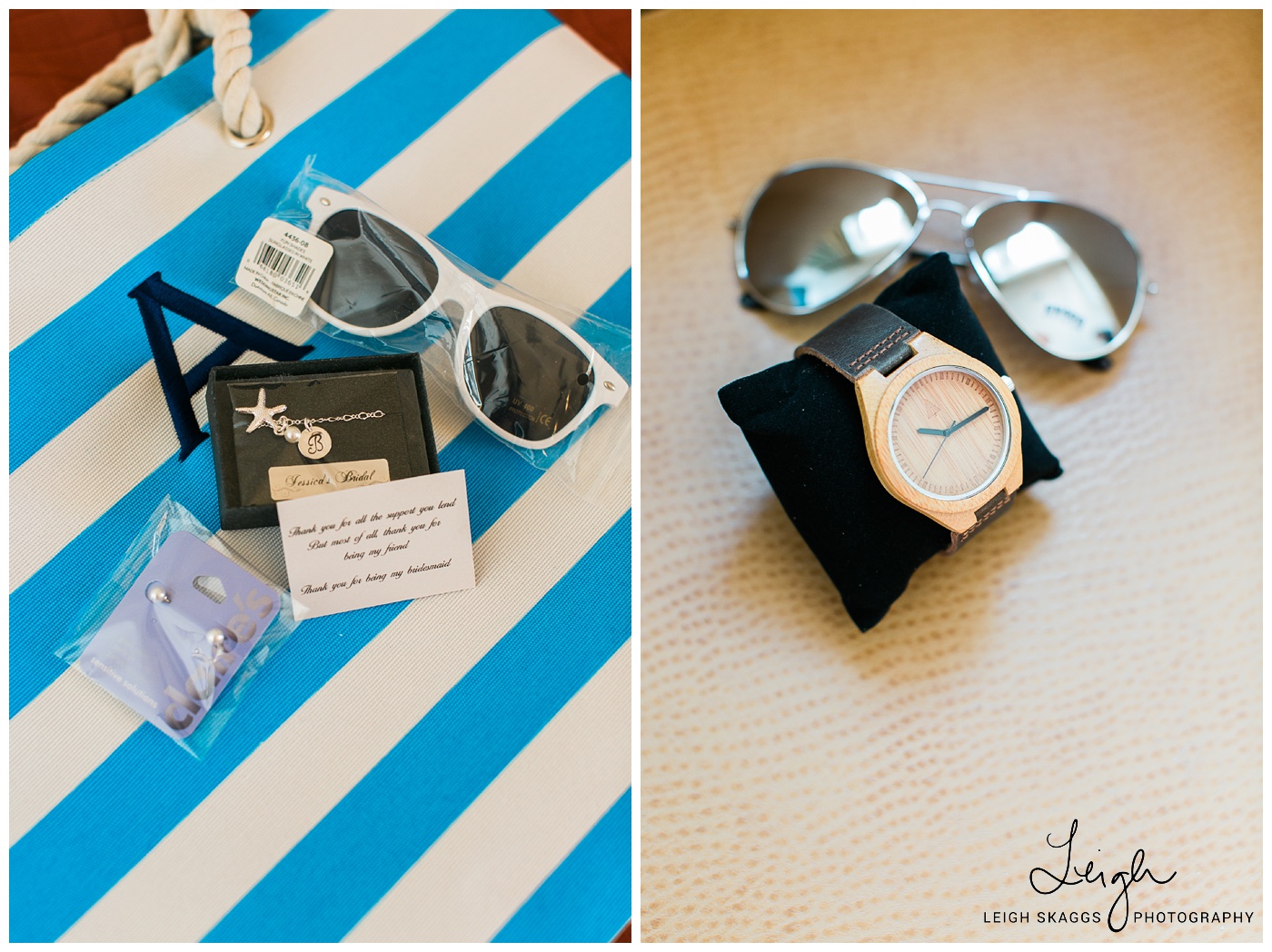 These Ladies rocked, too!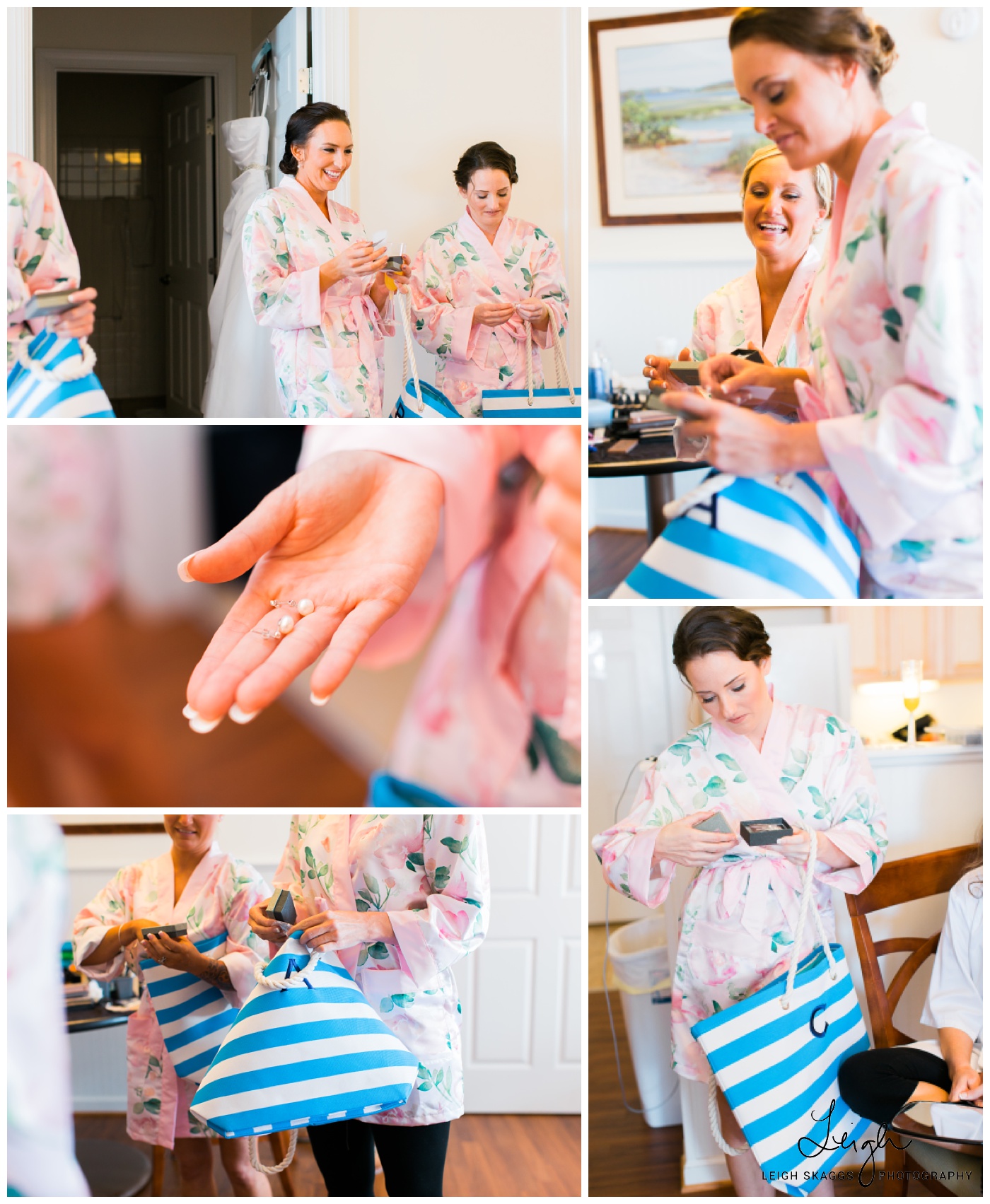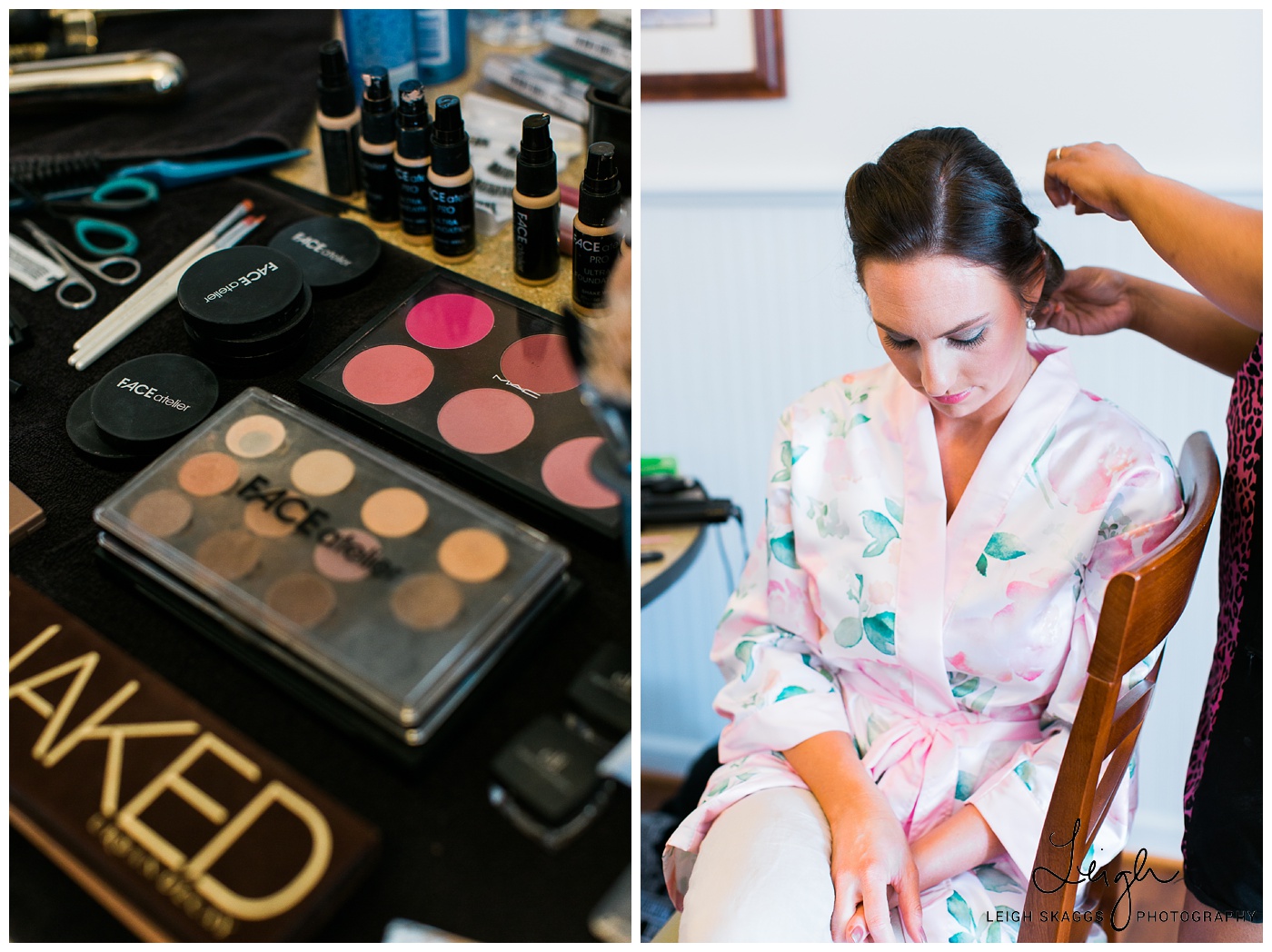 Liz made sure everyone looked amazing!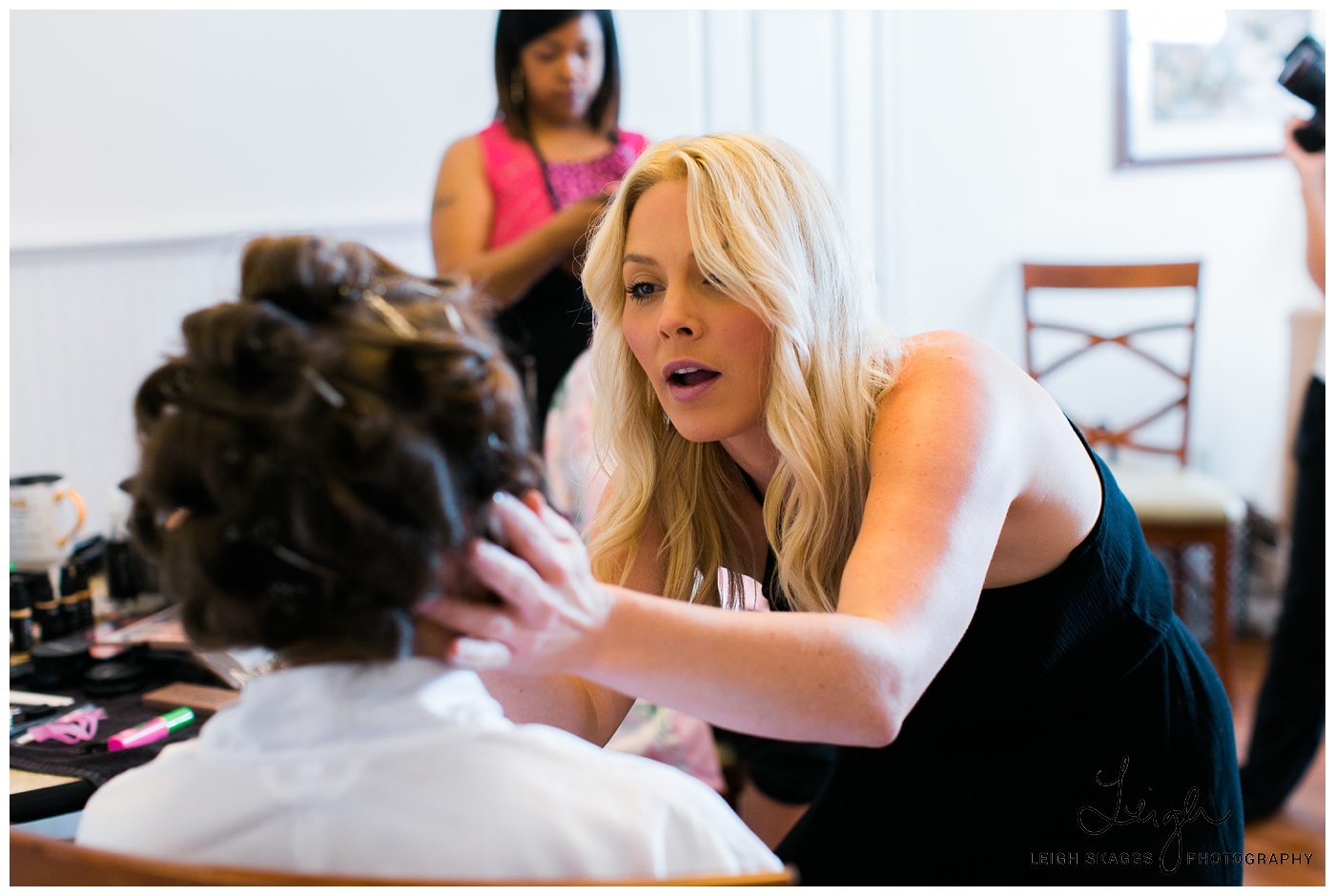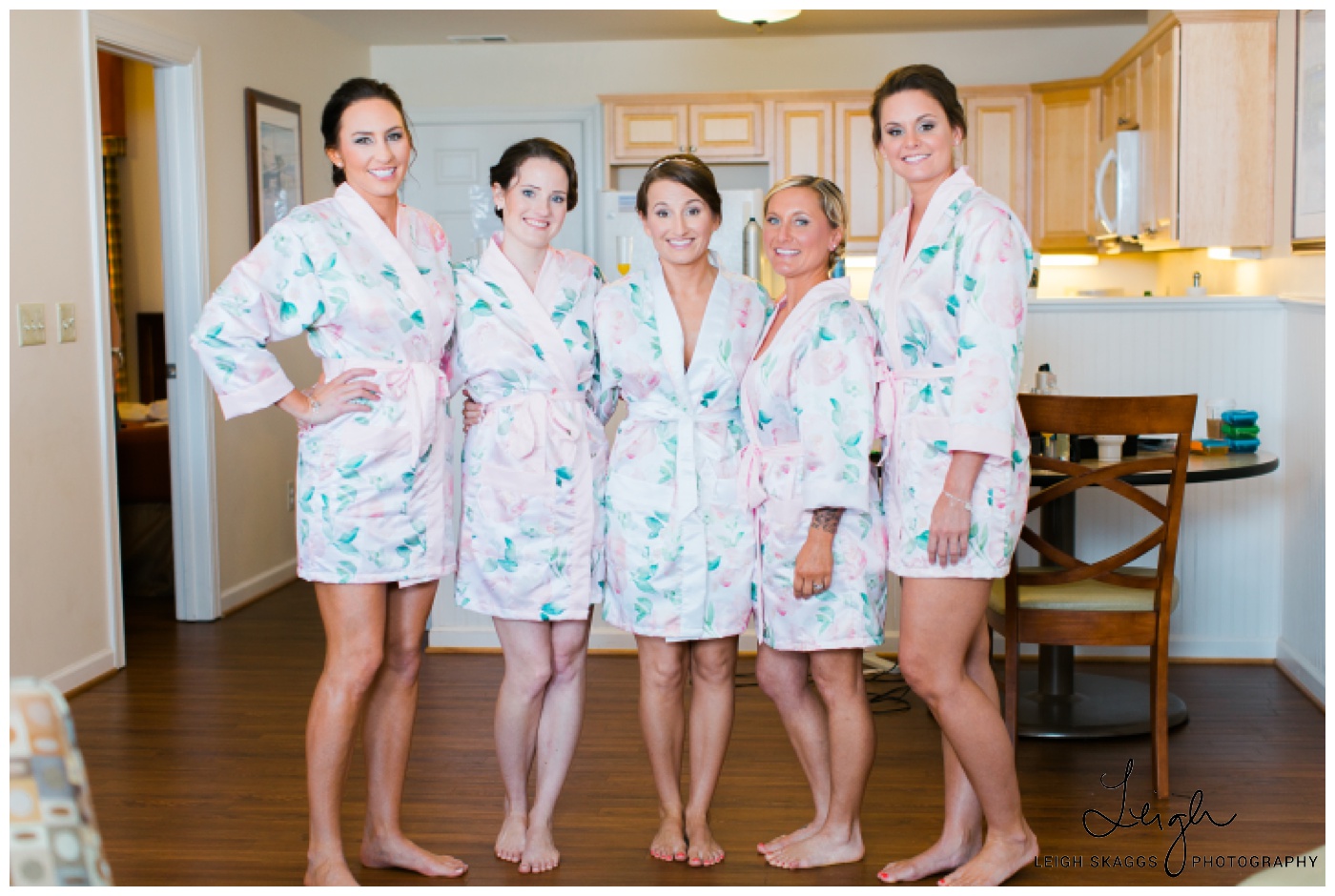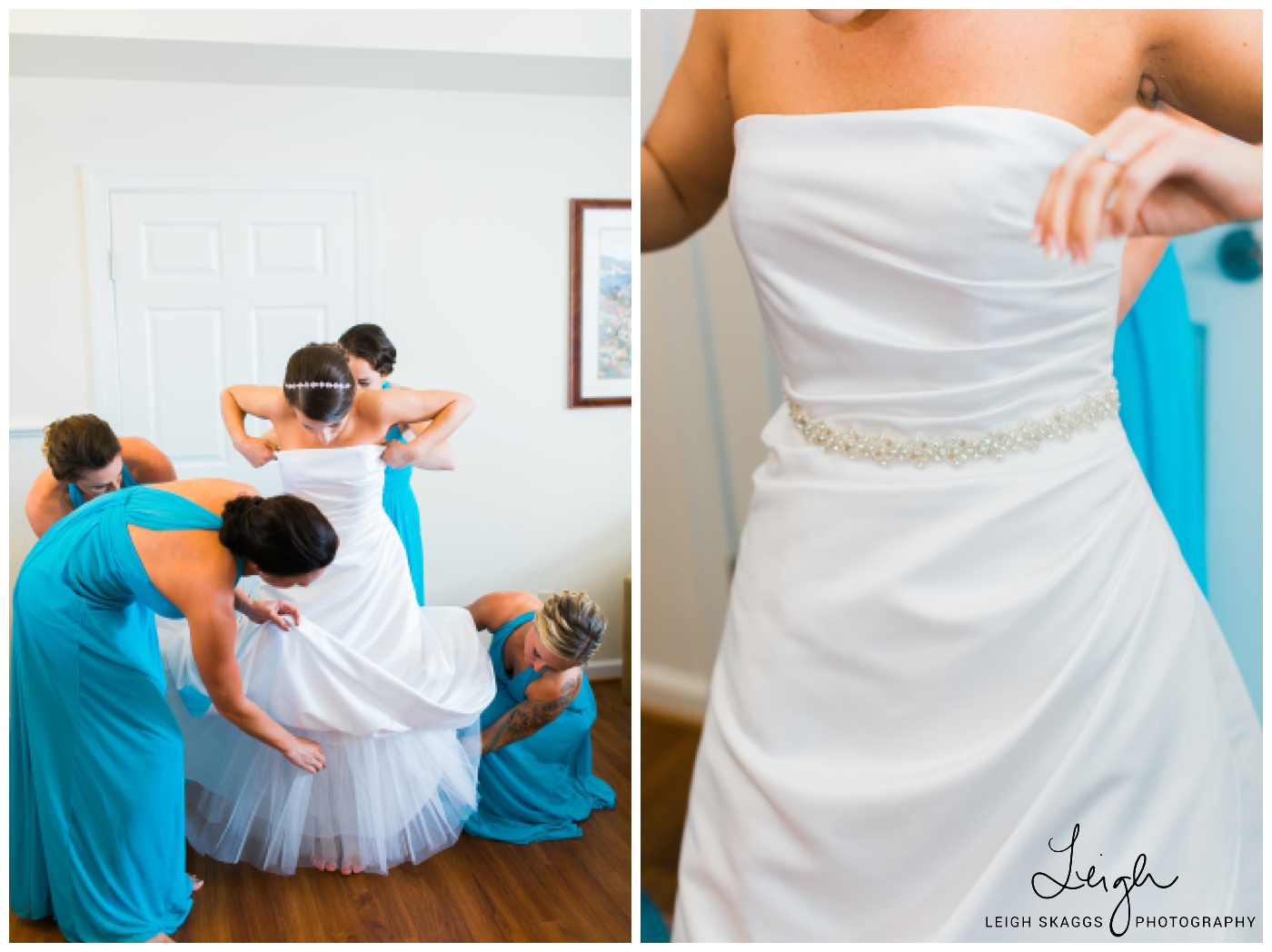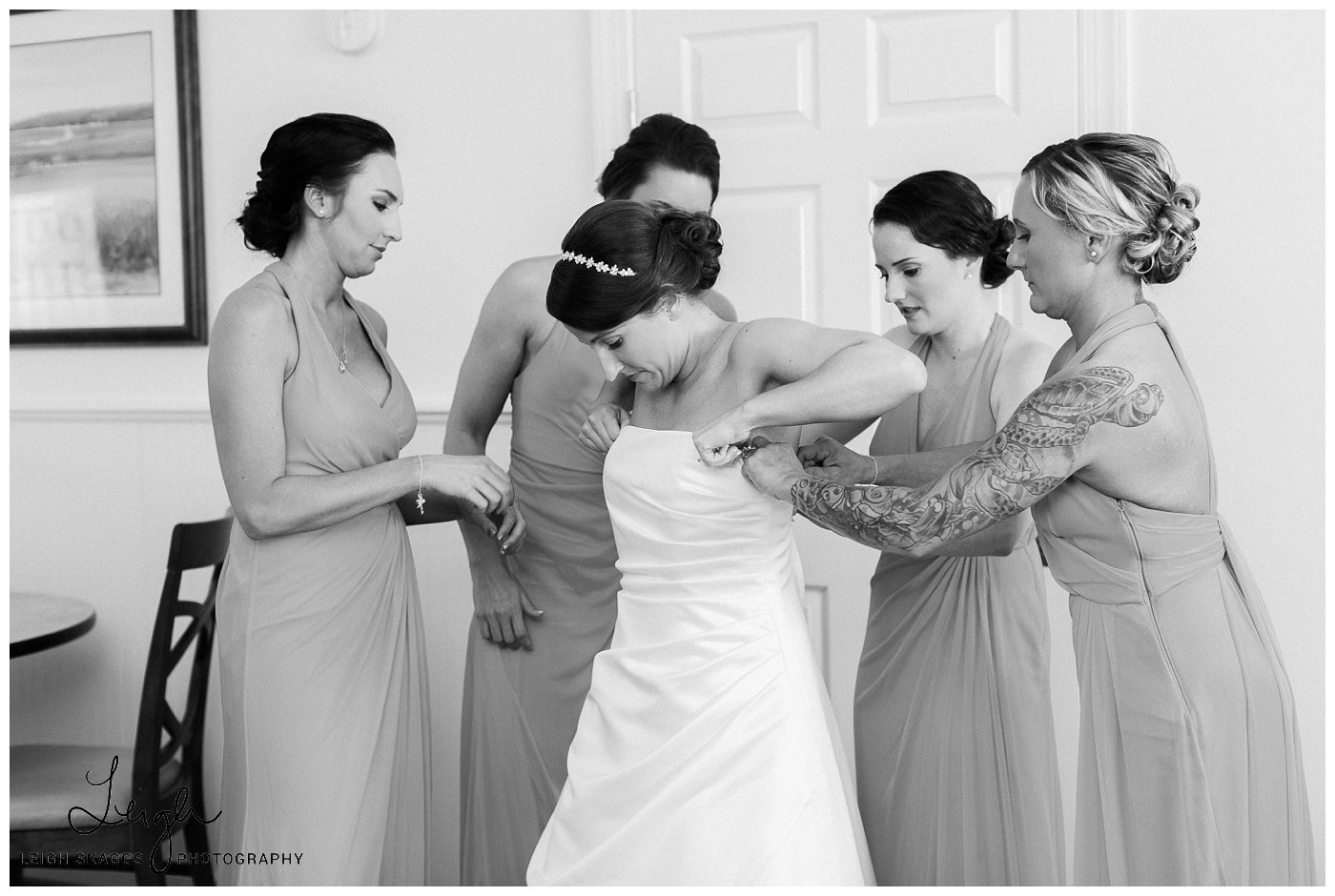 I LOVE your smile, Christa!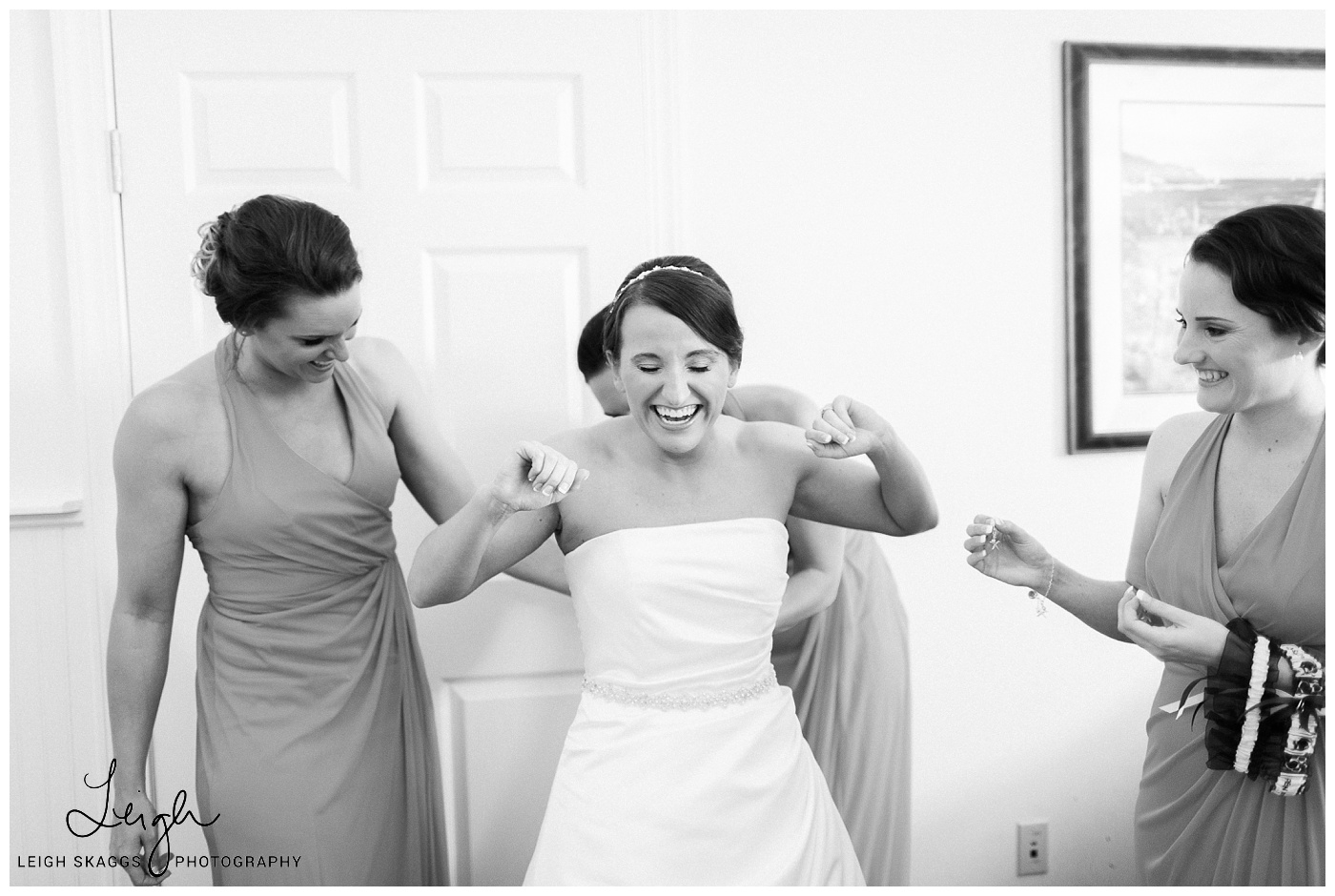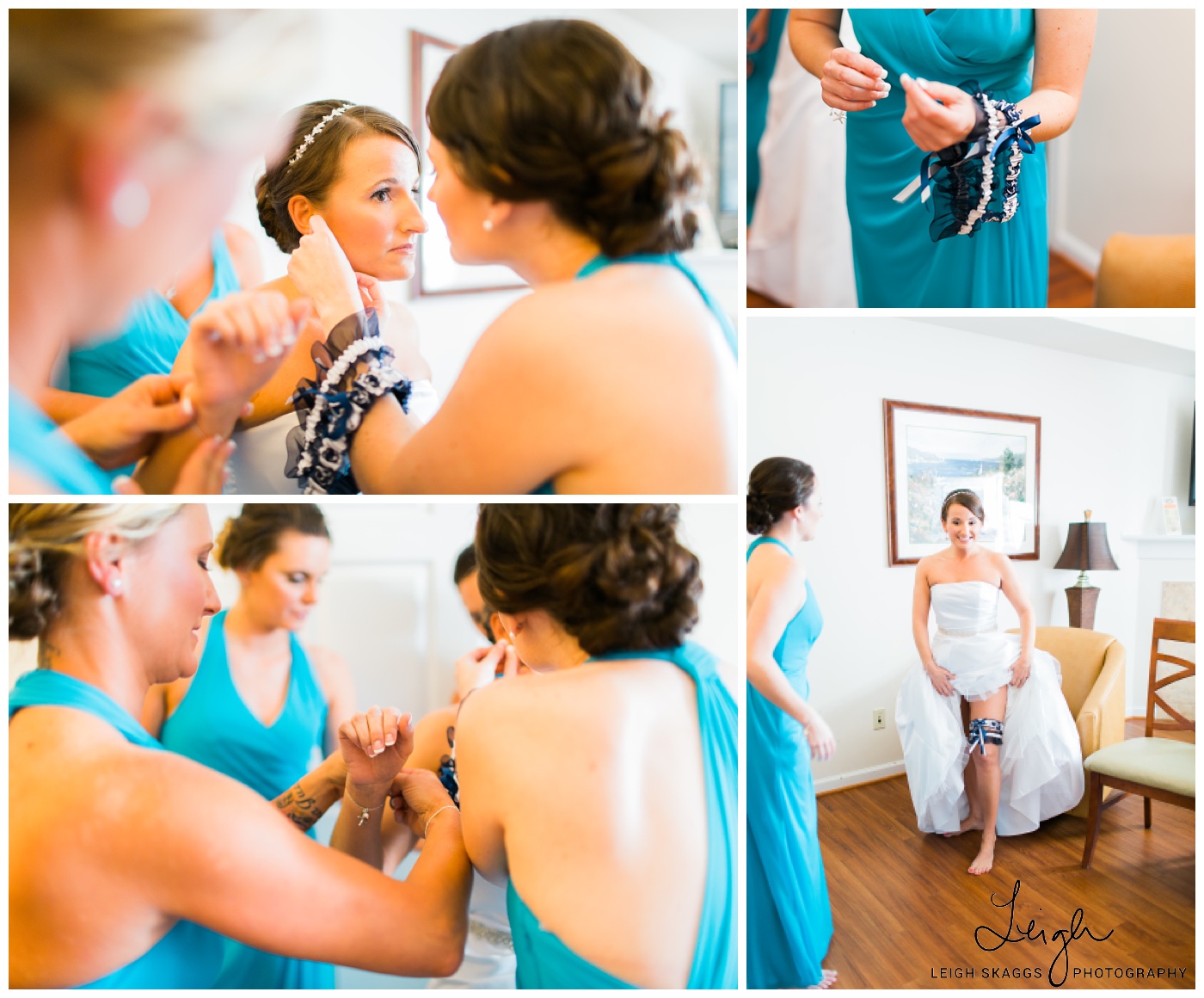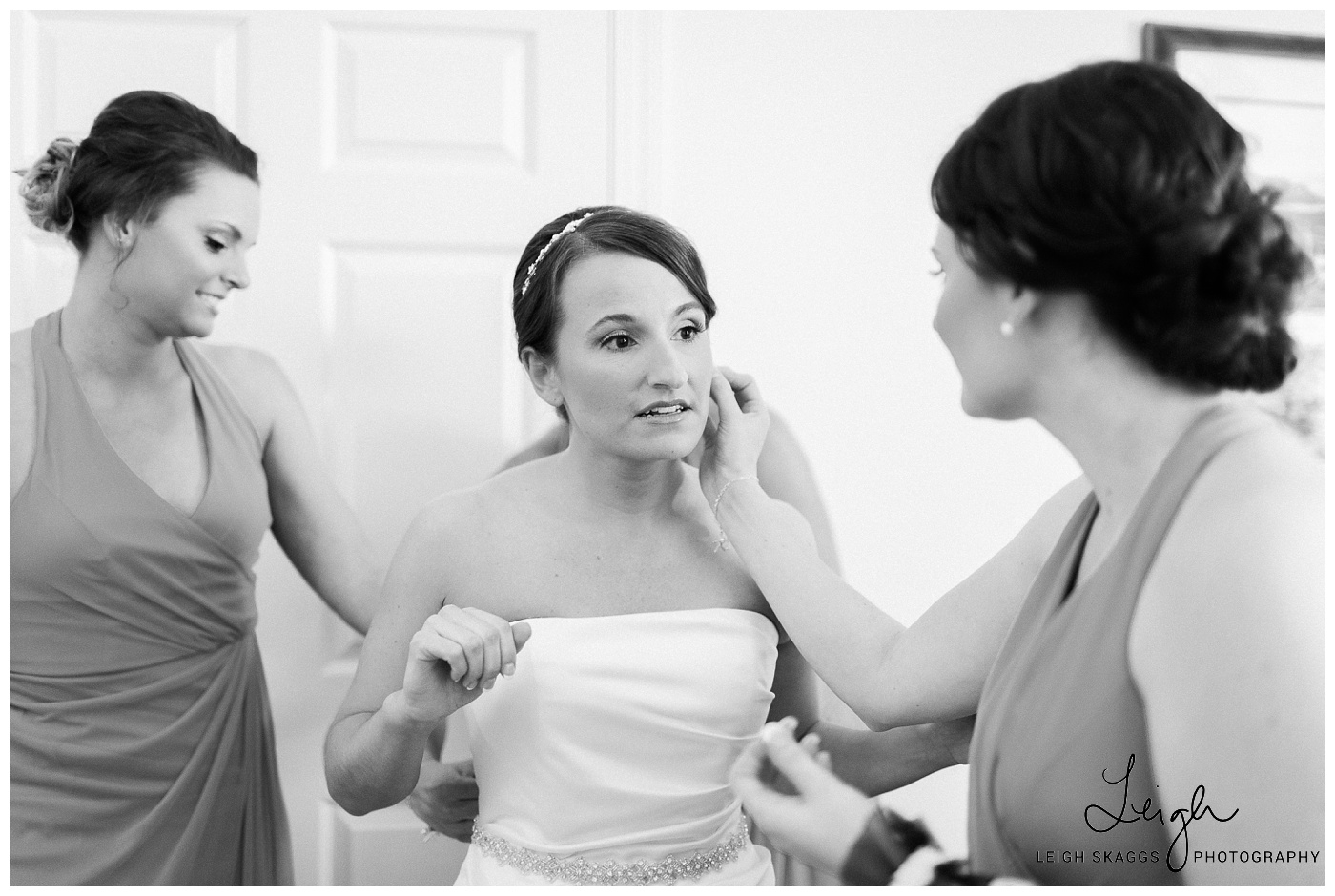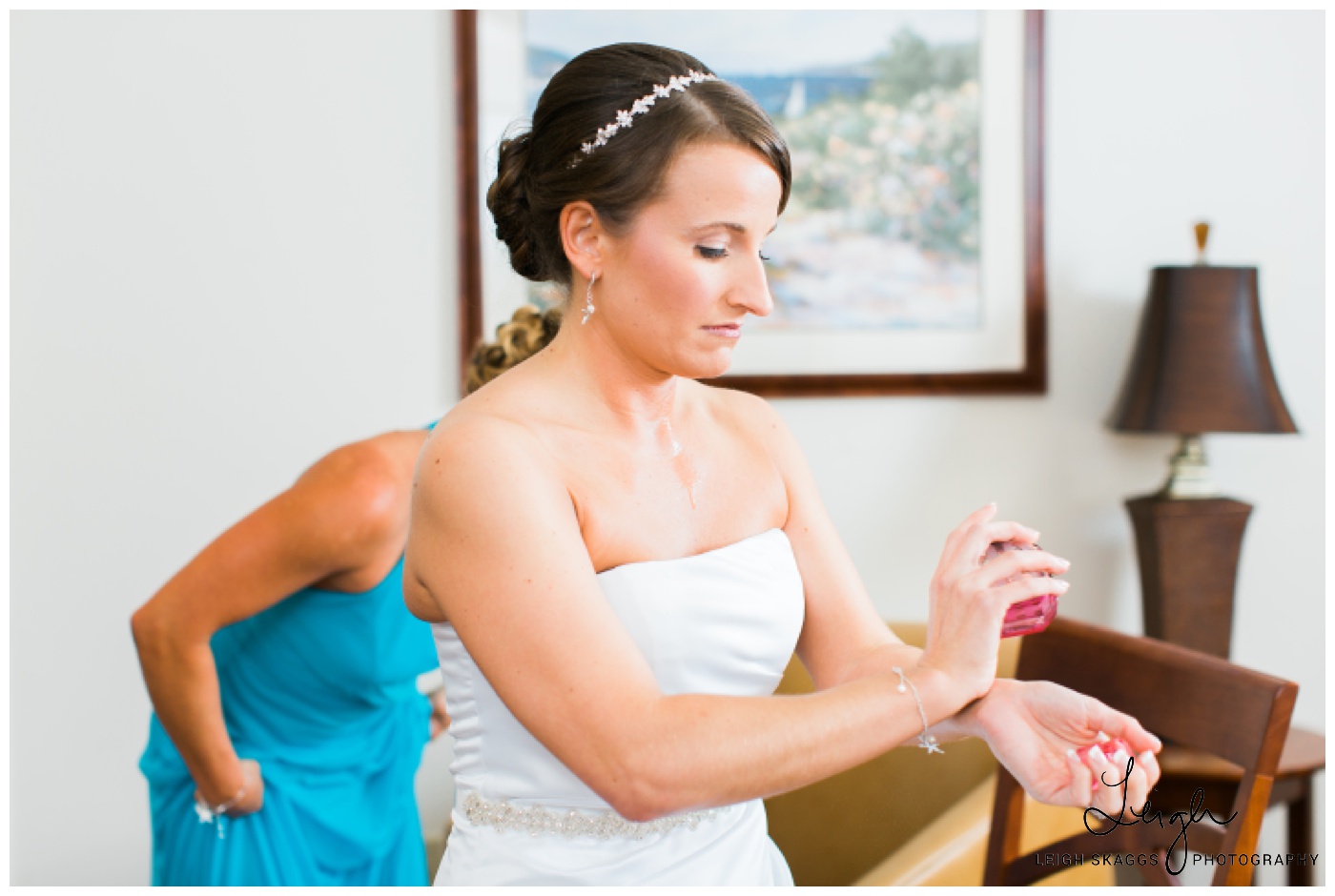 First Look!!!  My Fav!!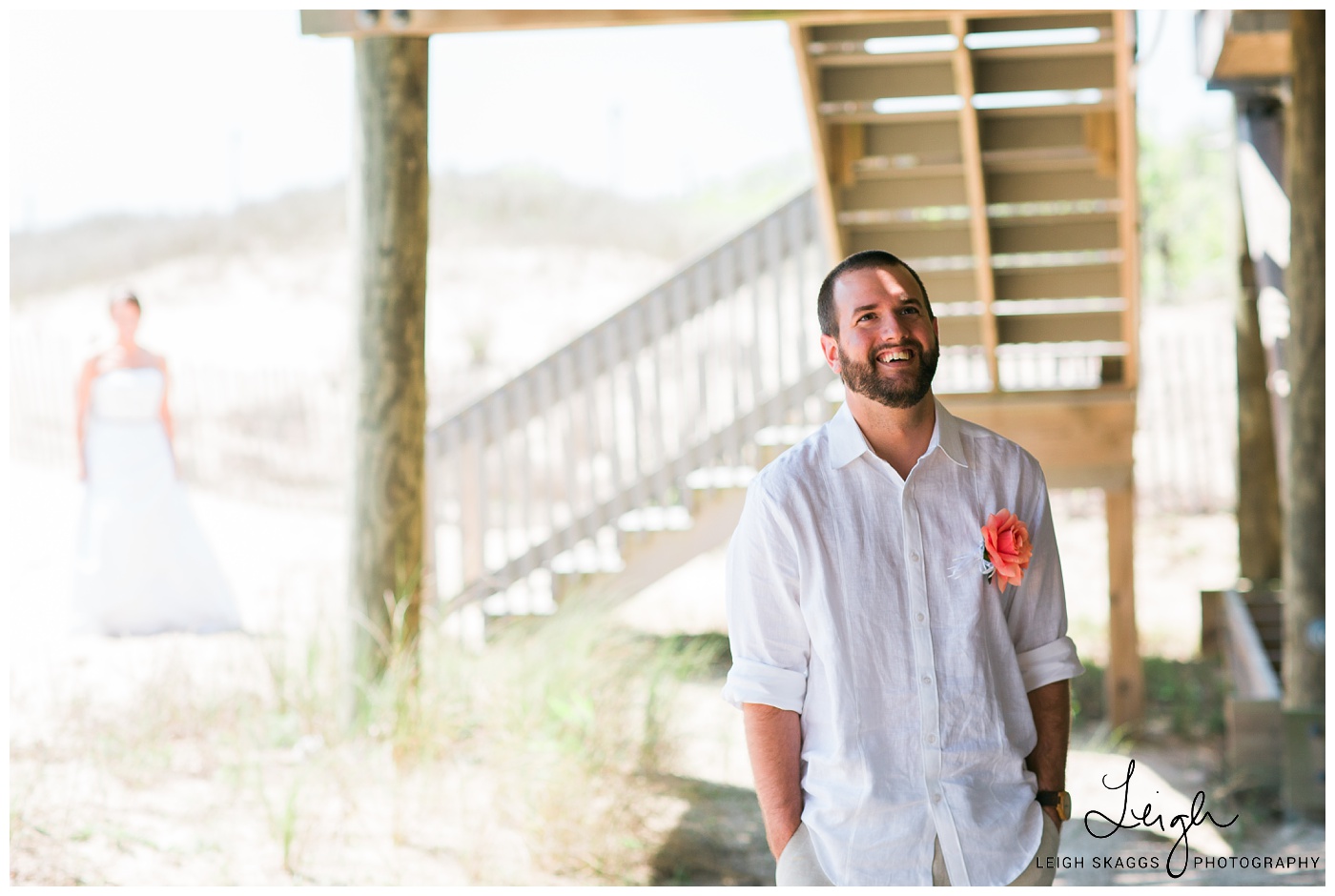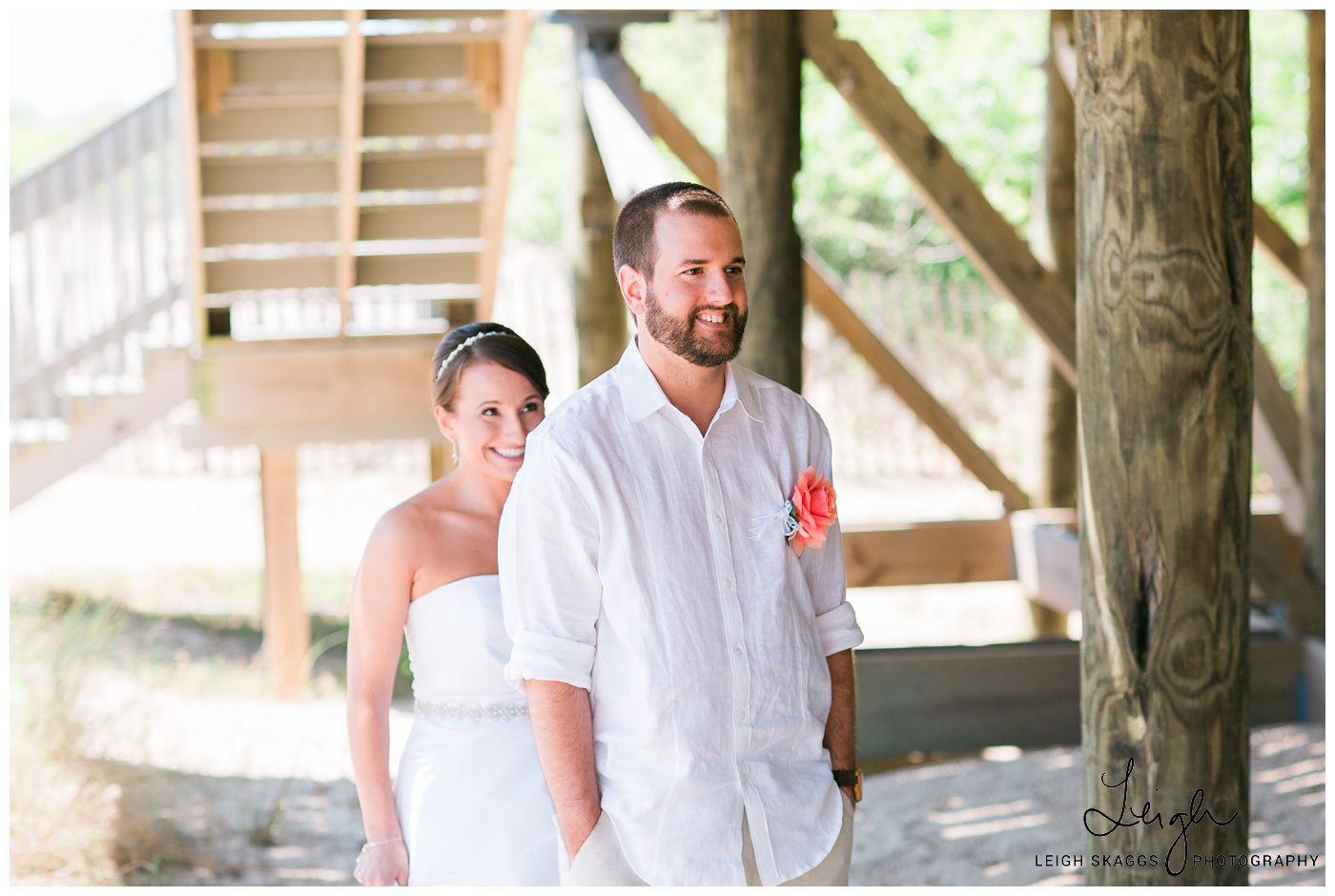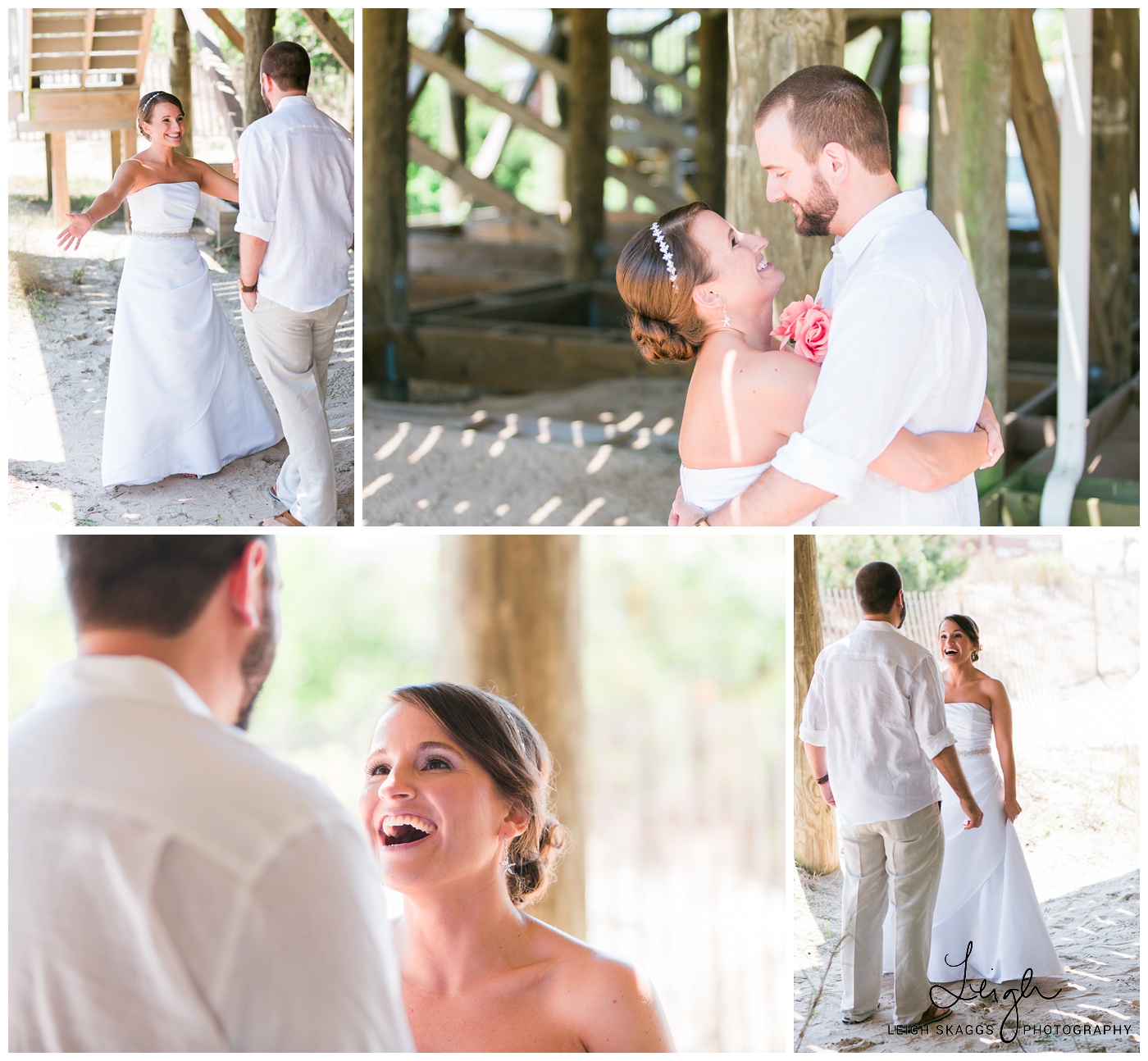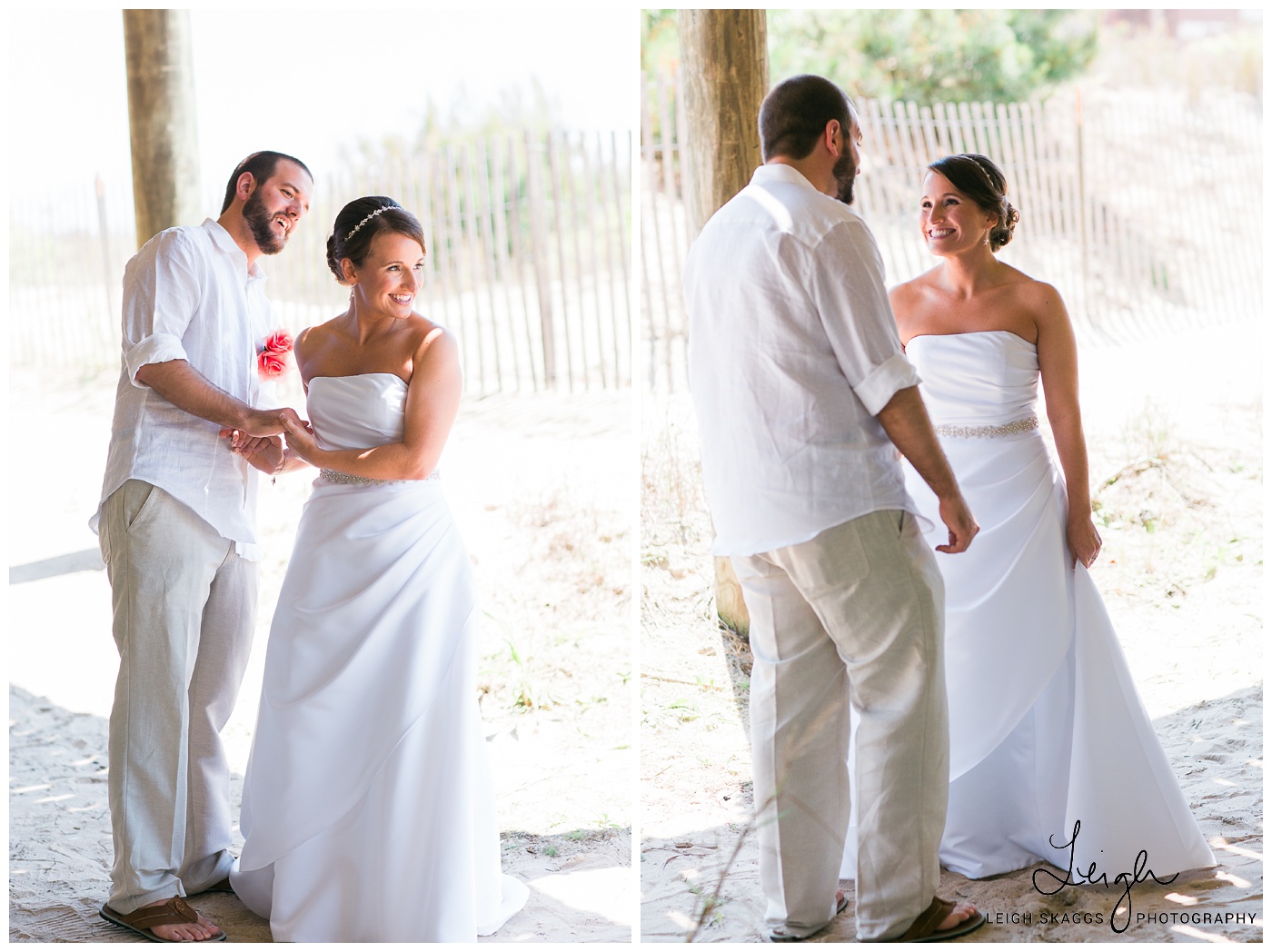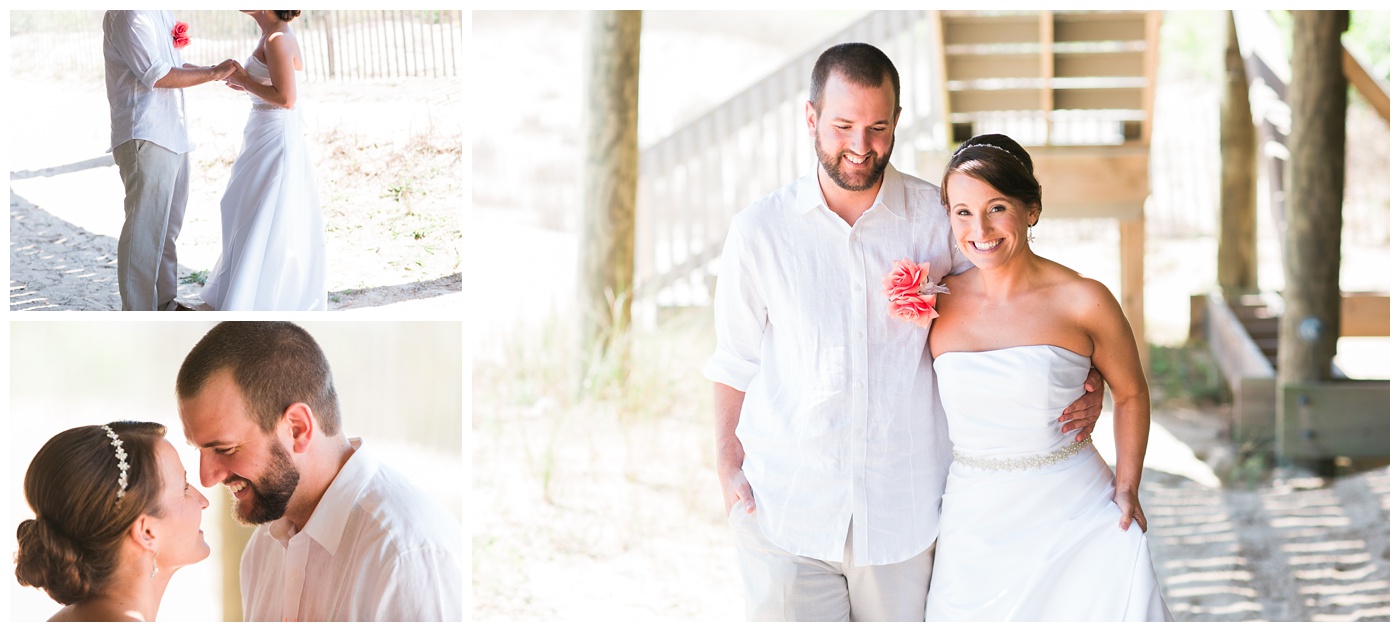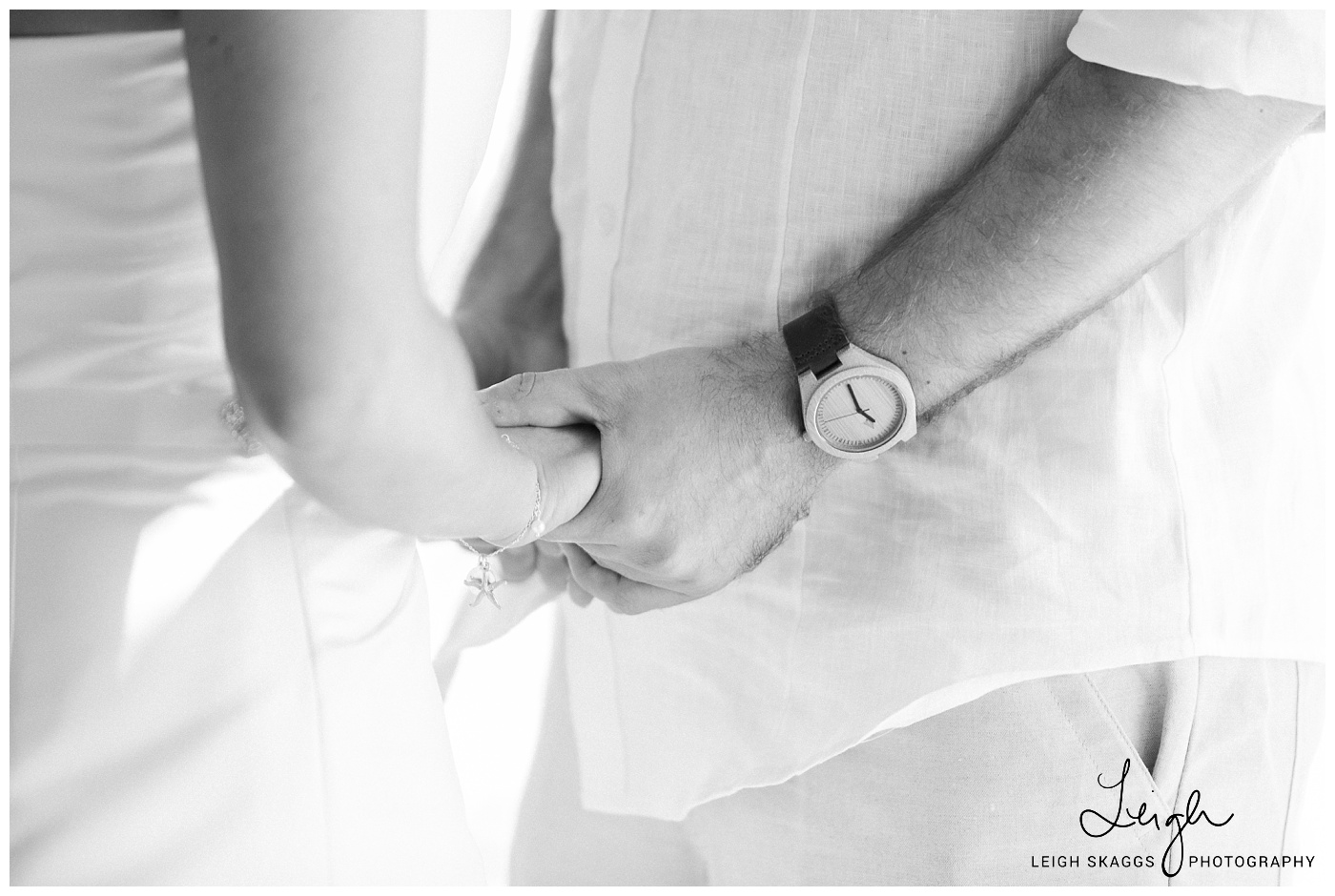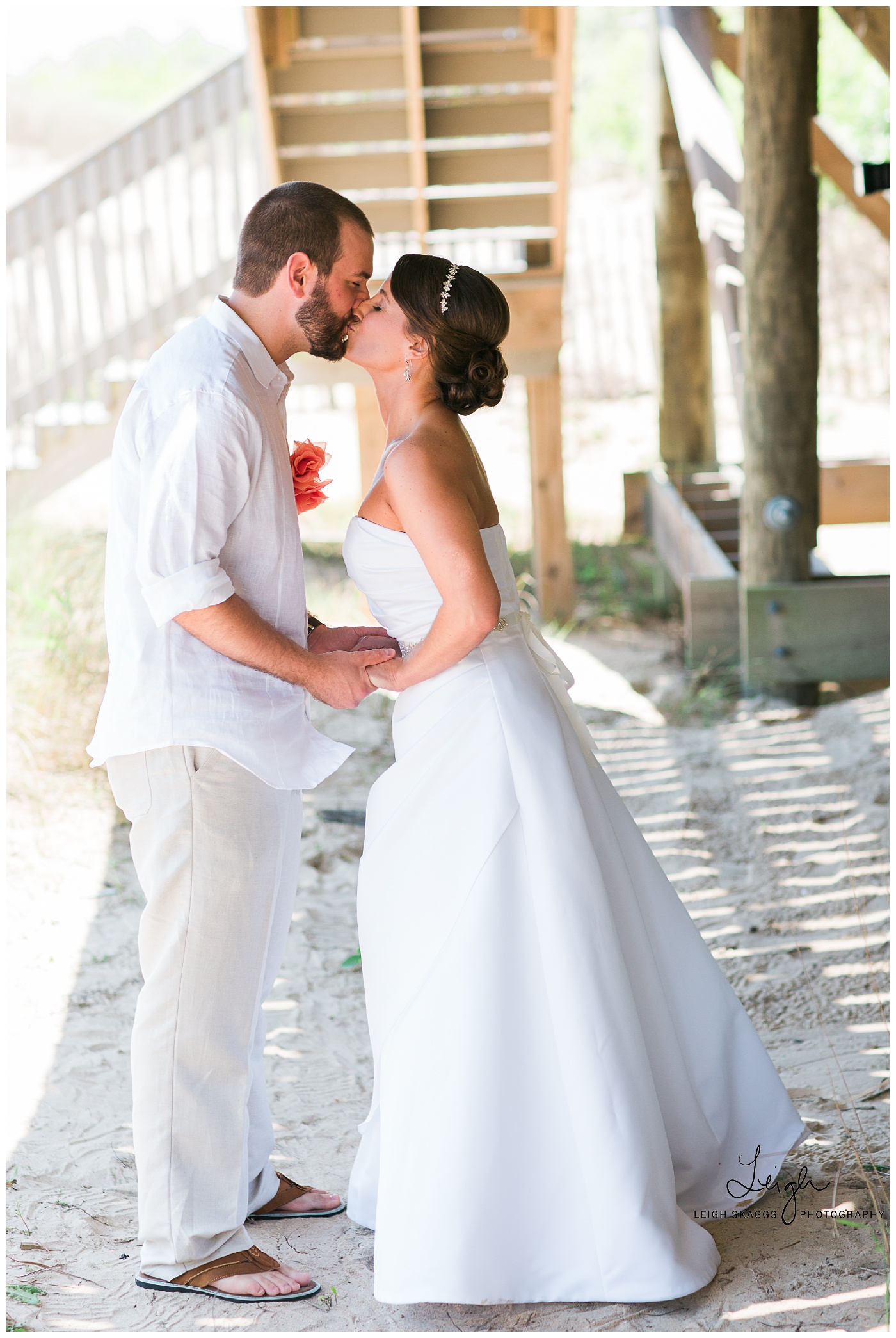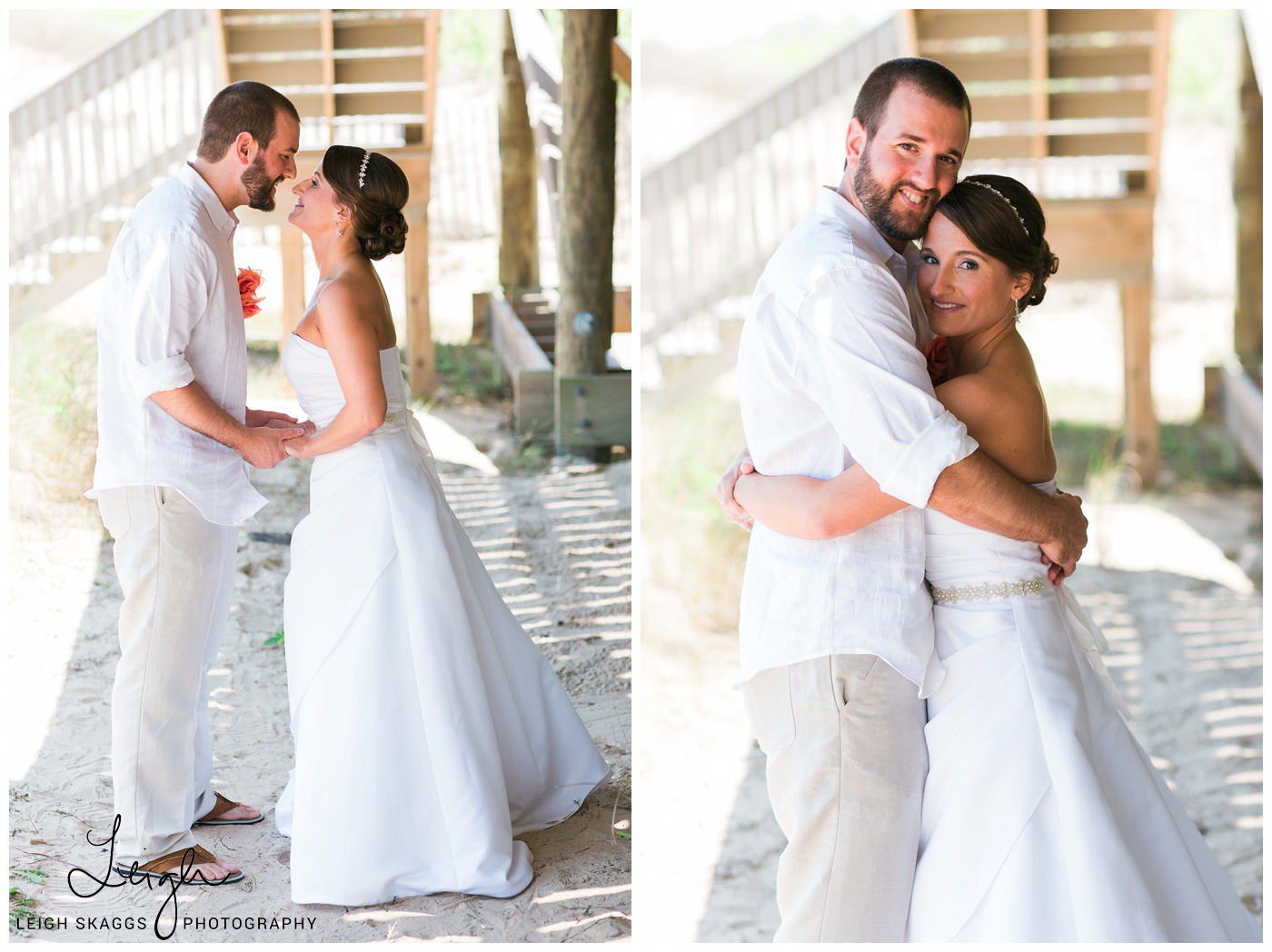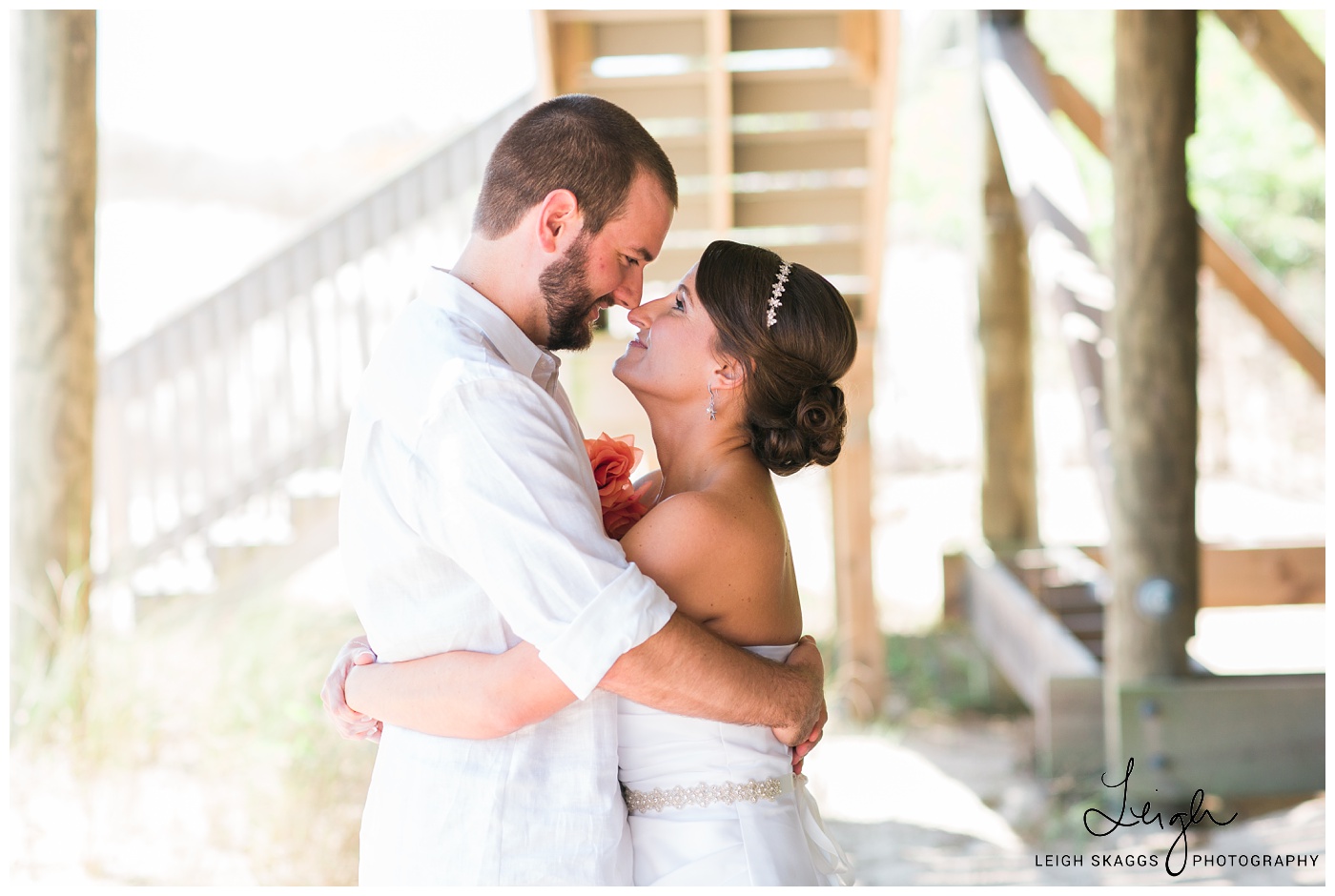 How adorable are these two!!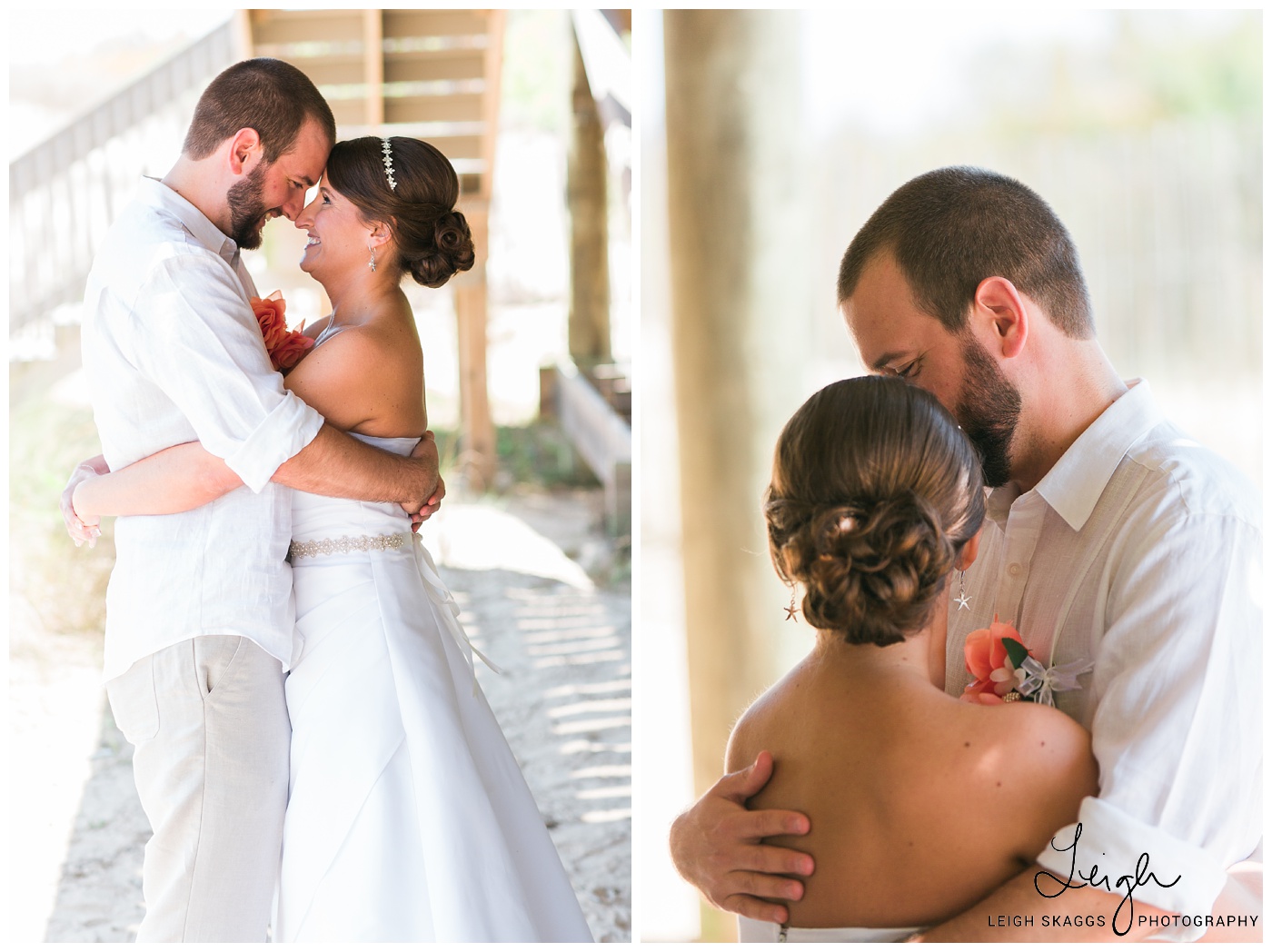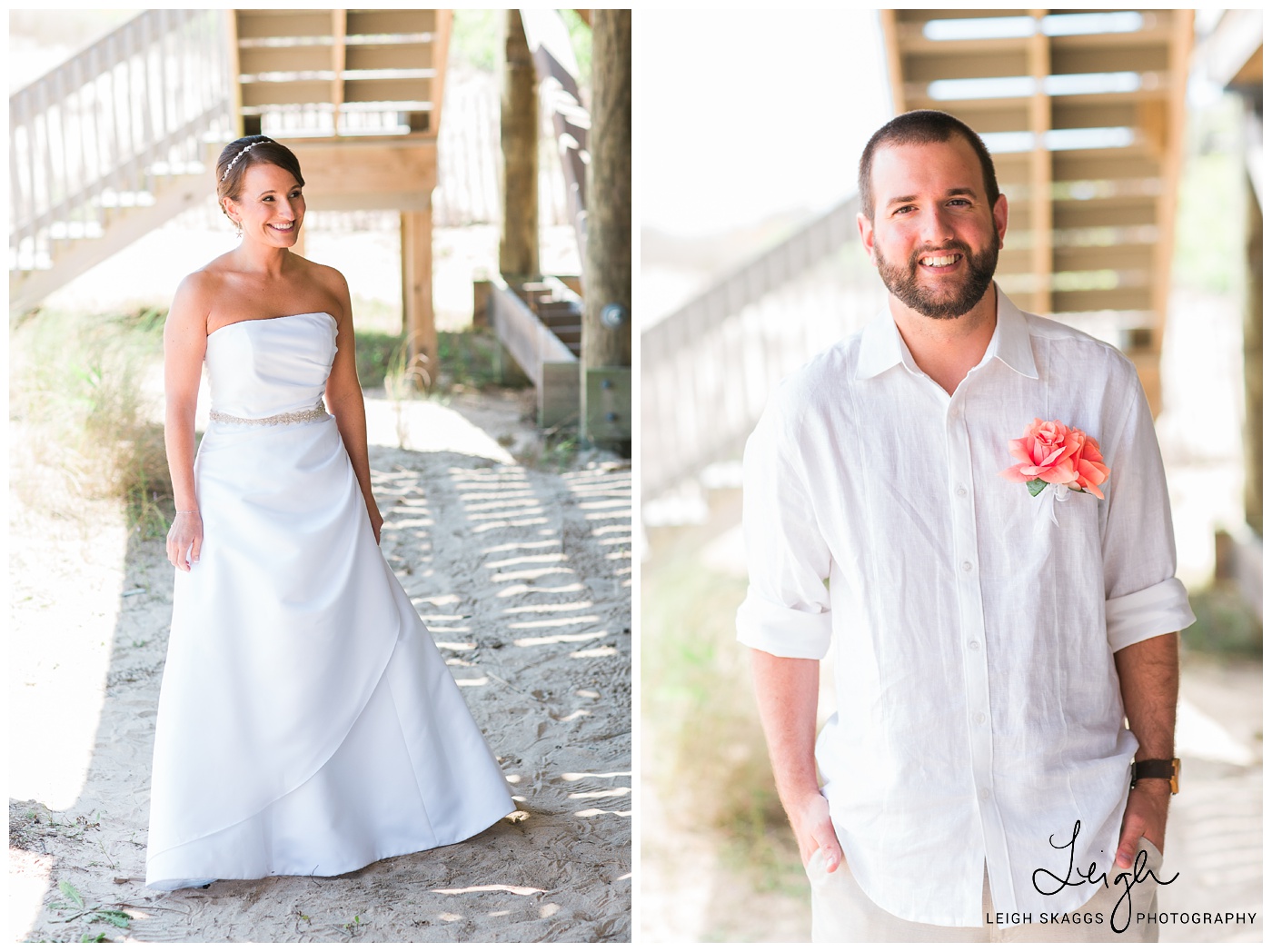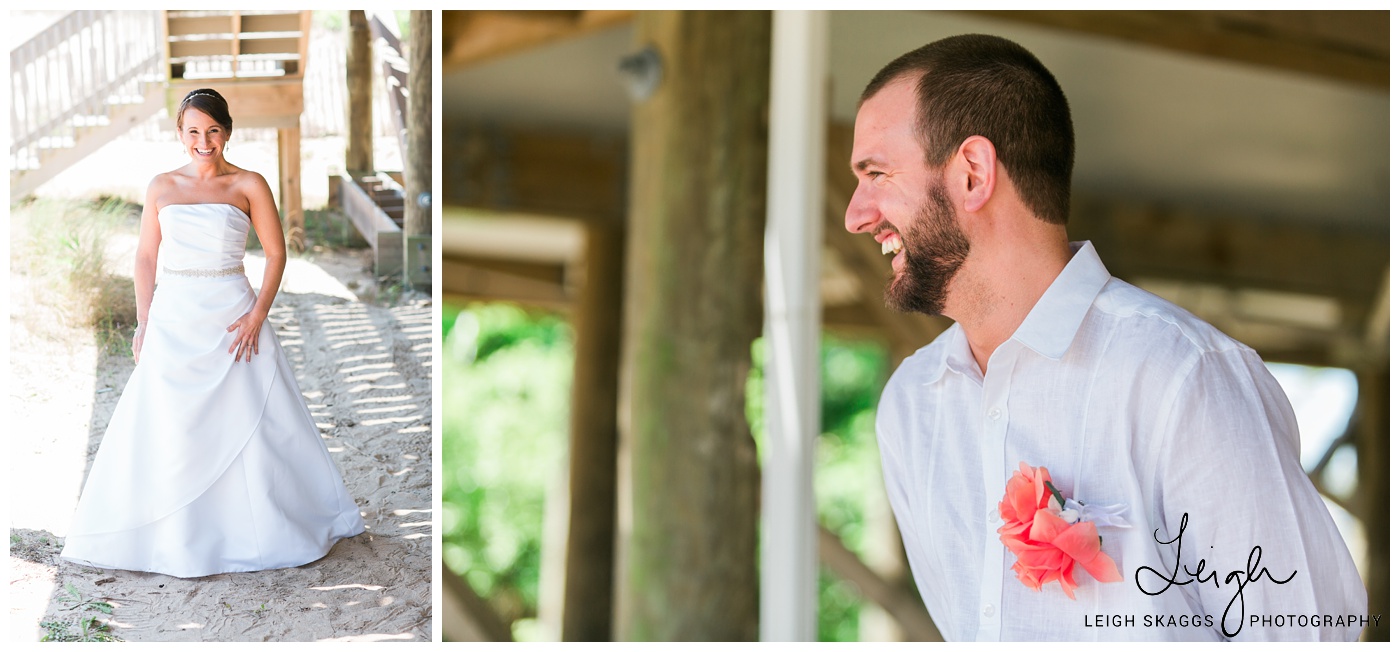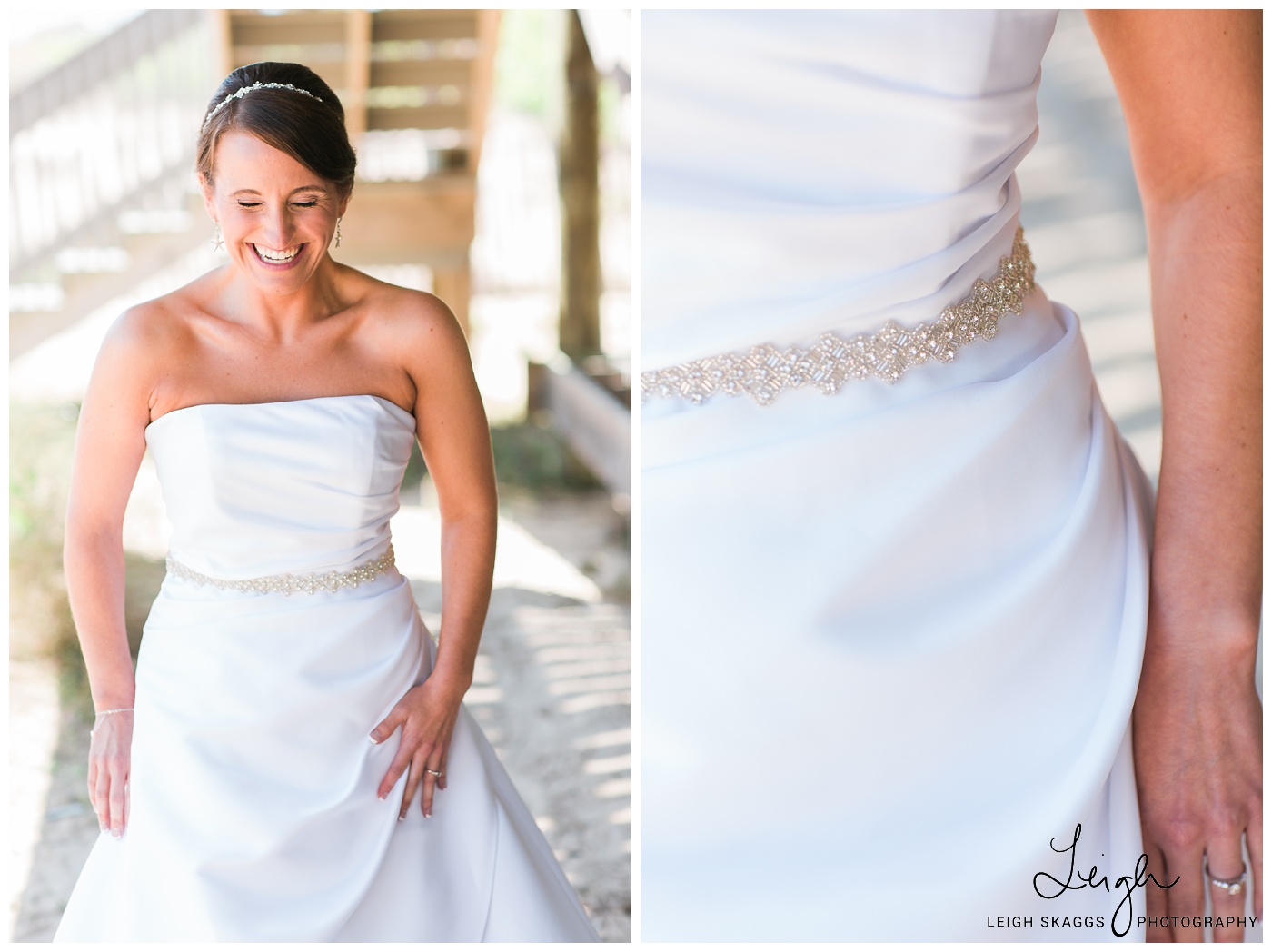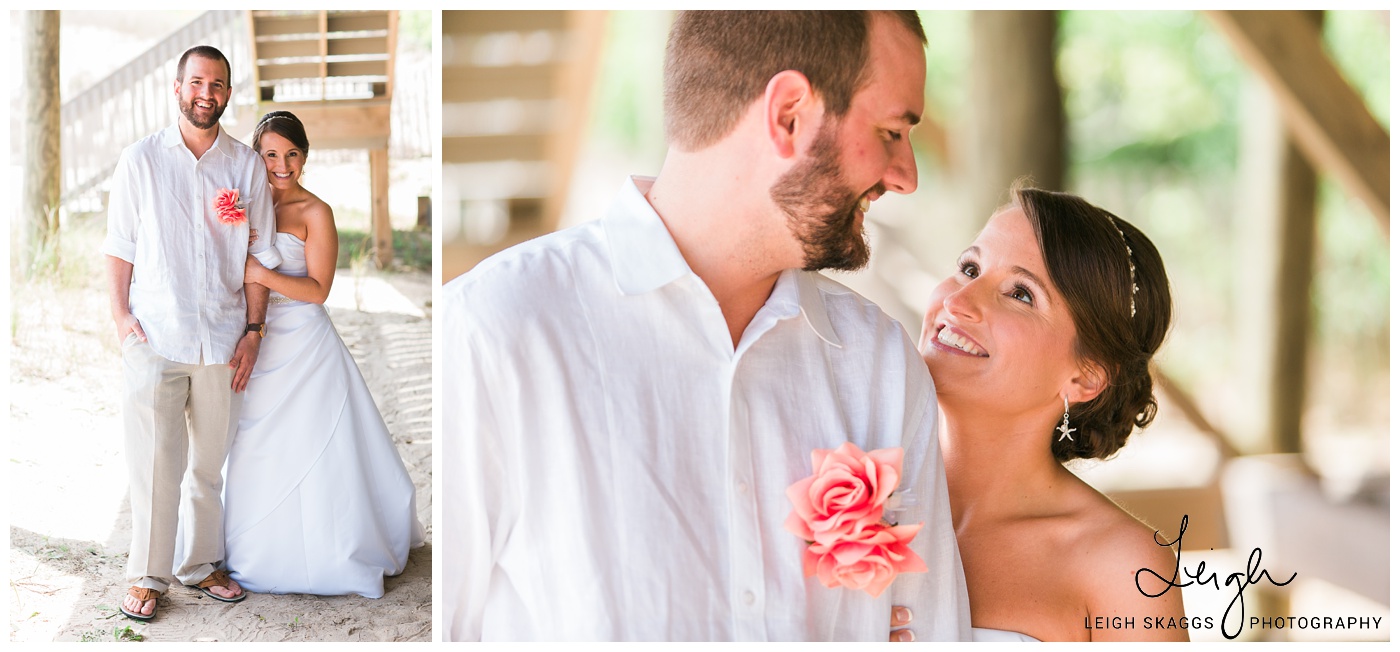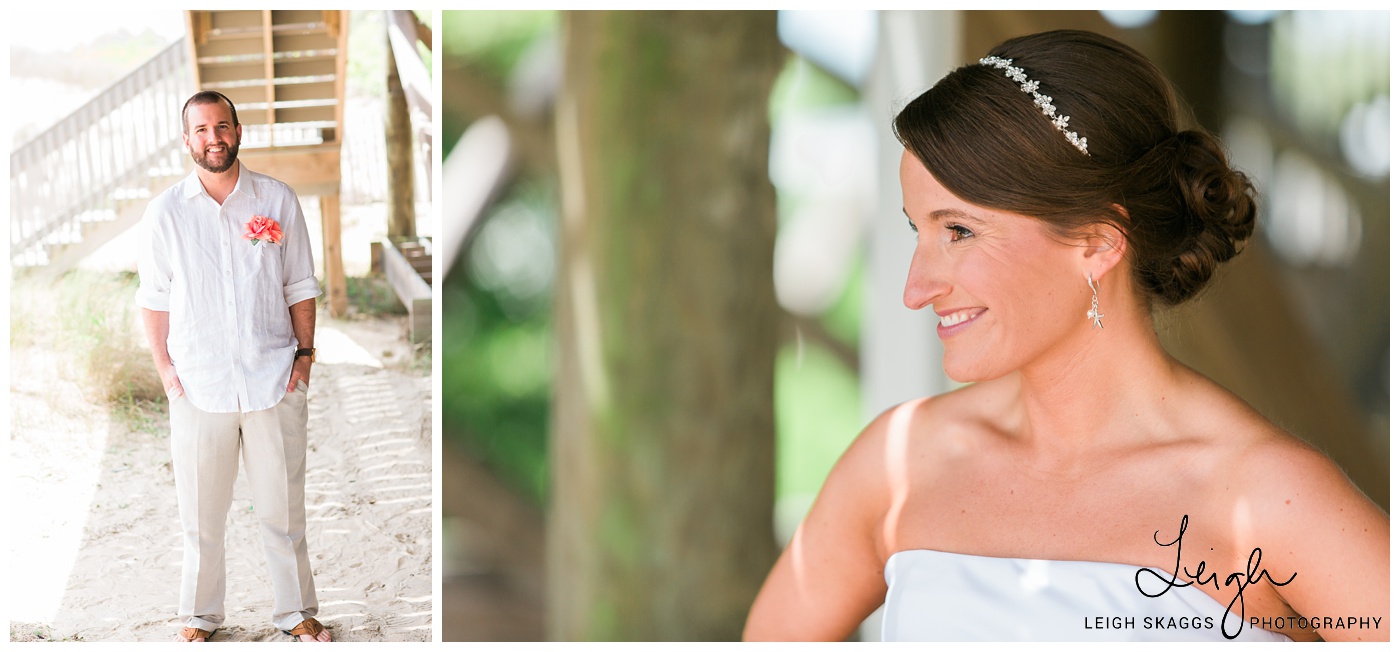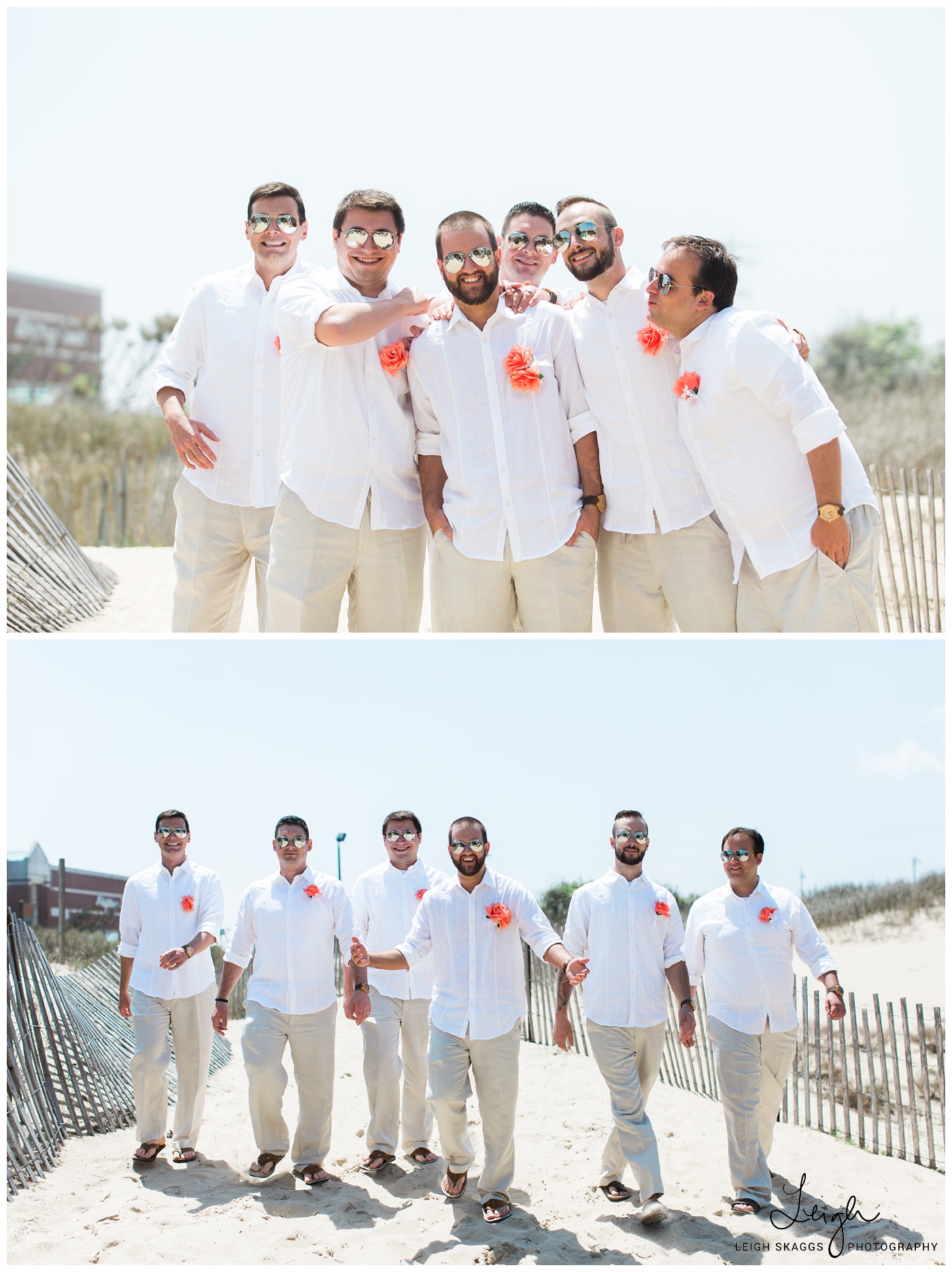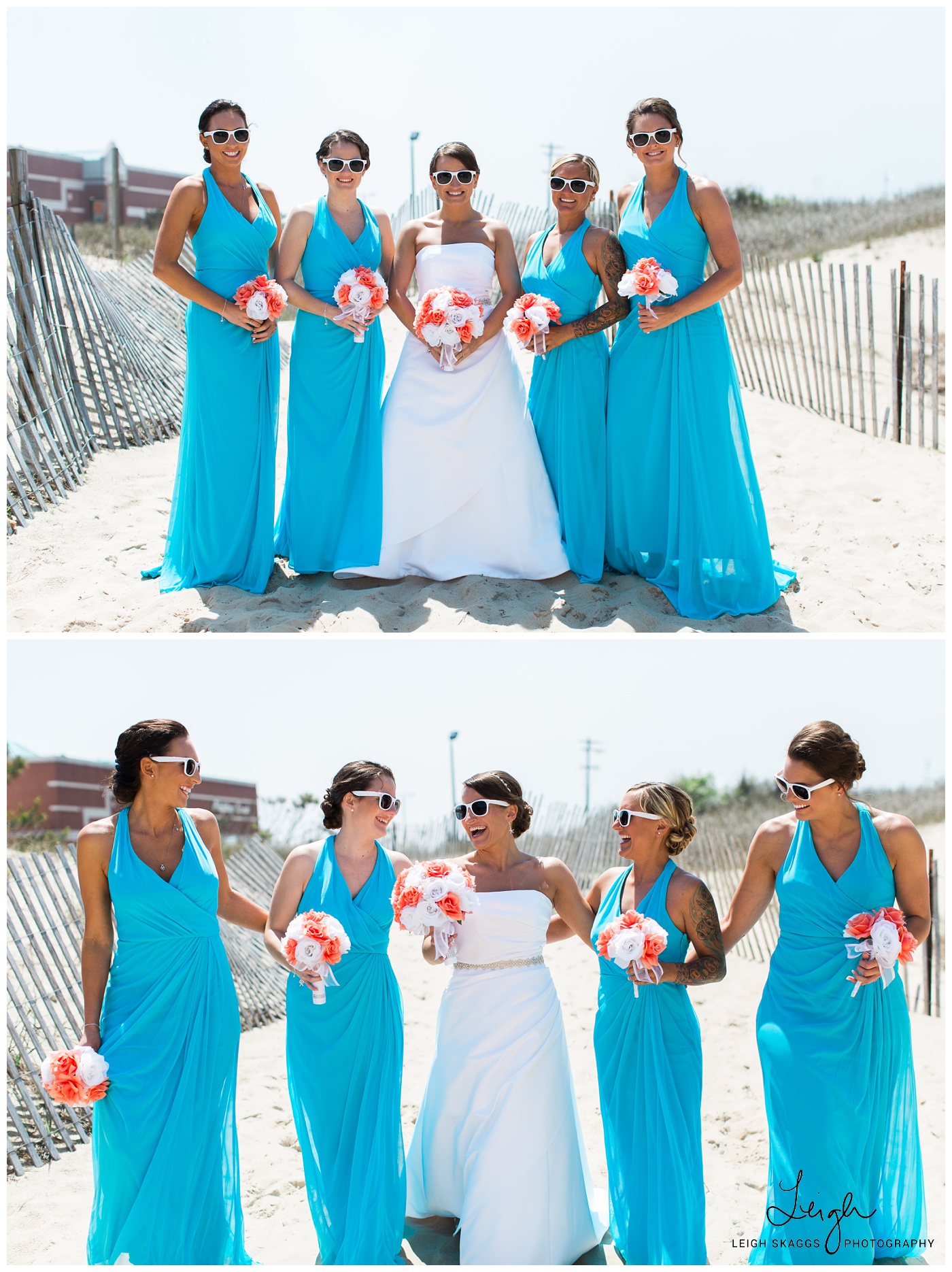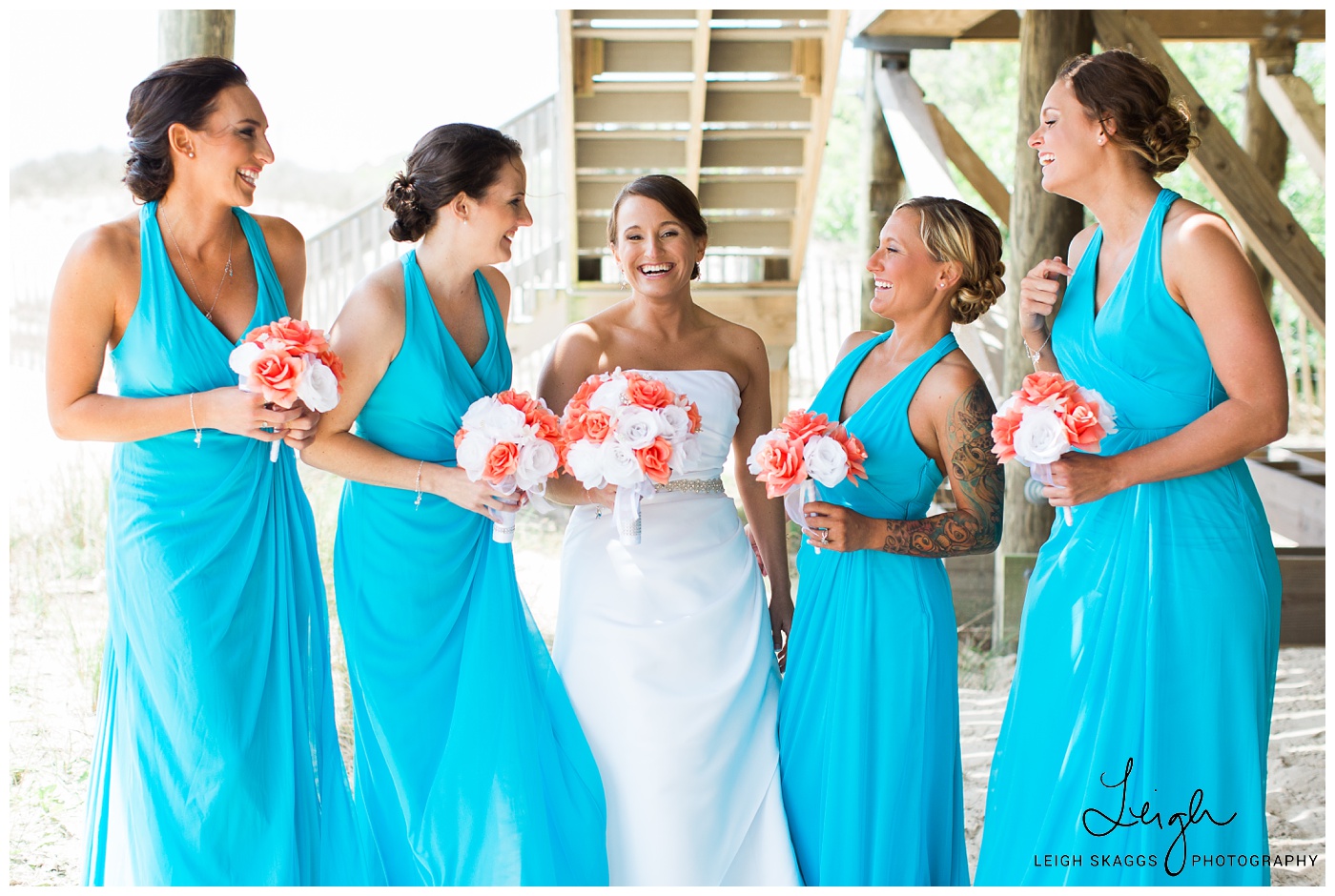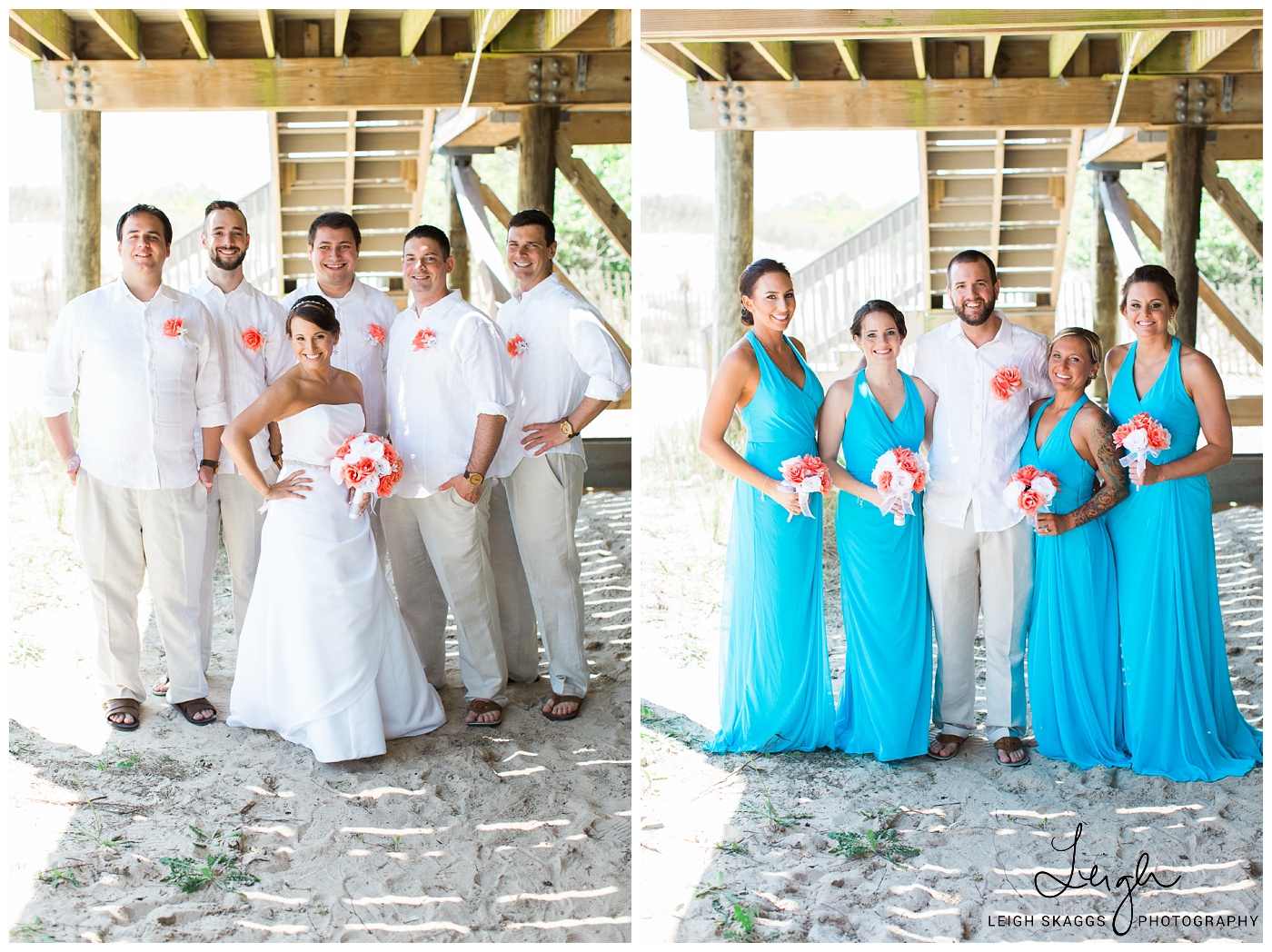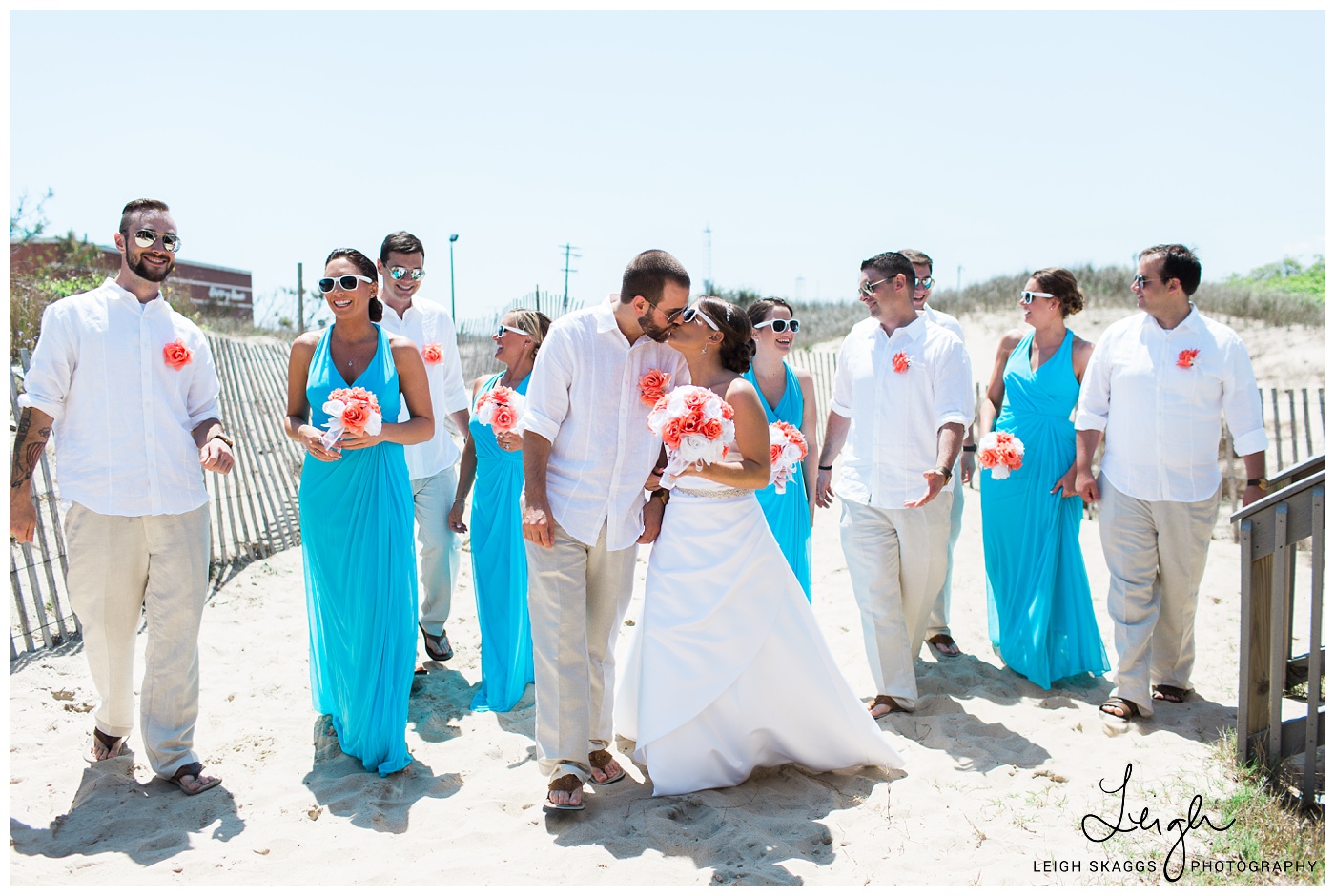 Ceremony time!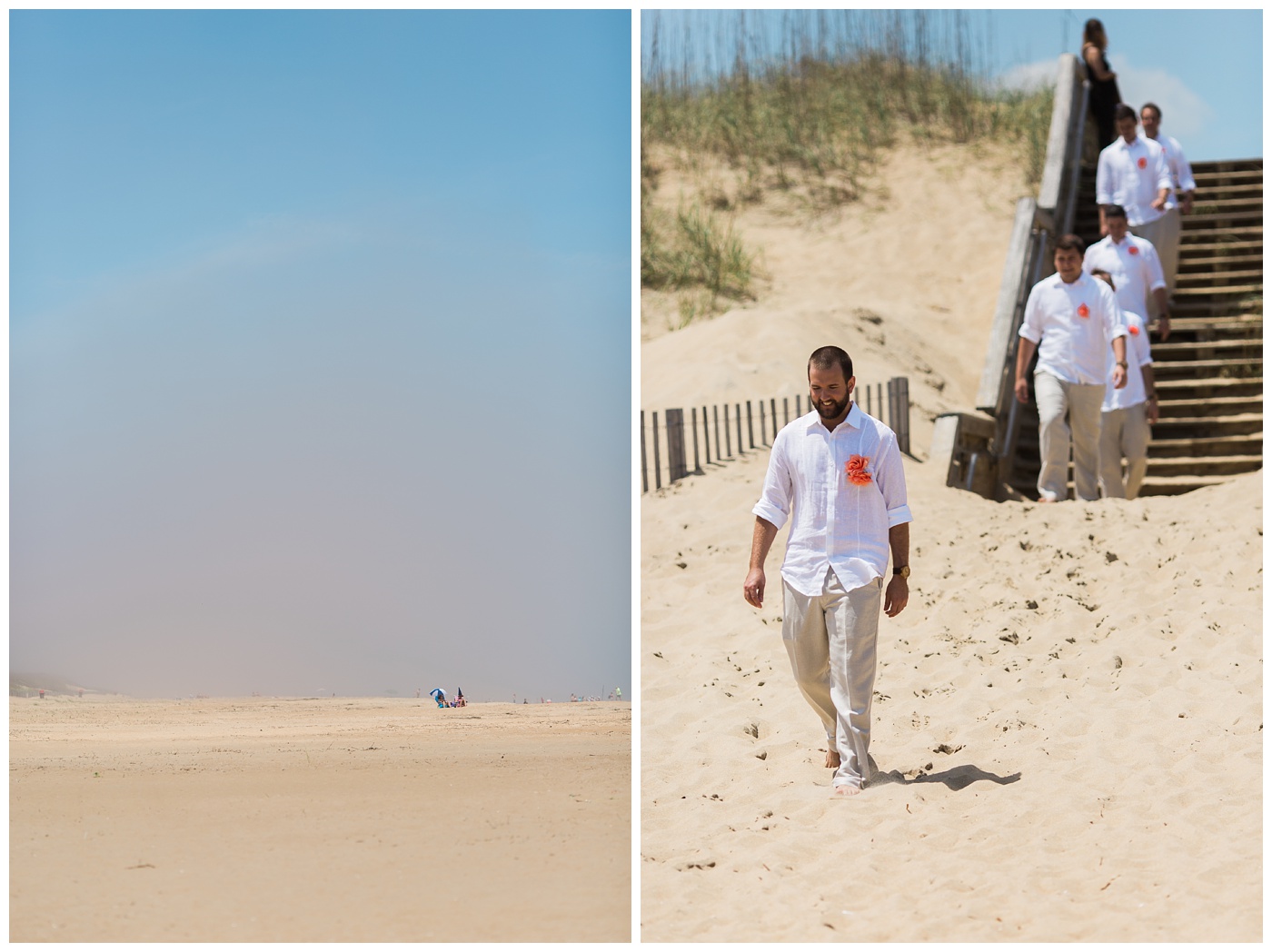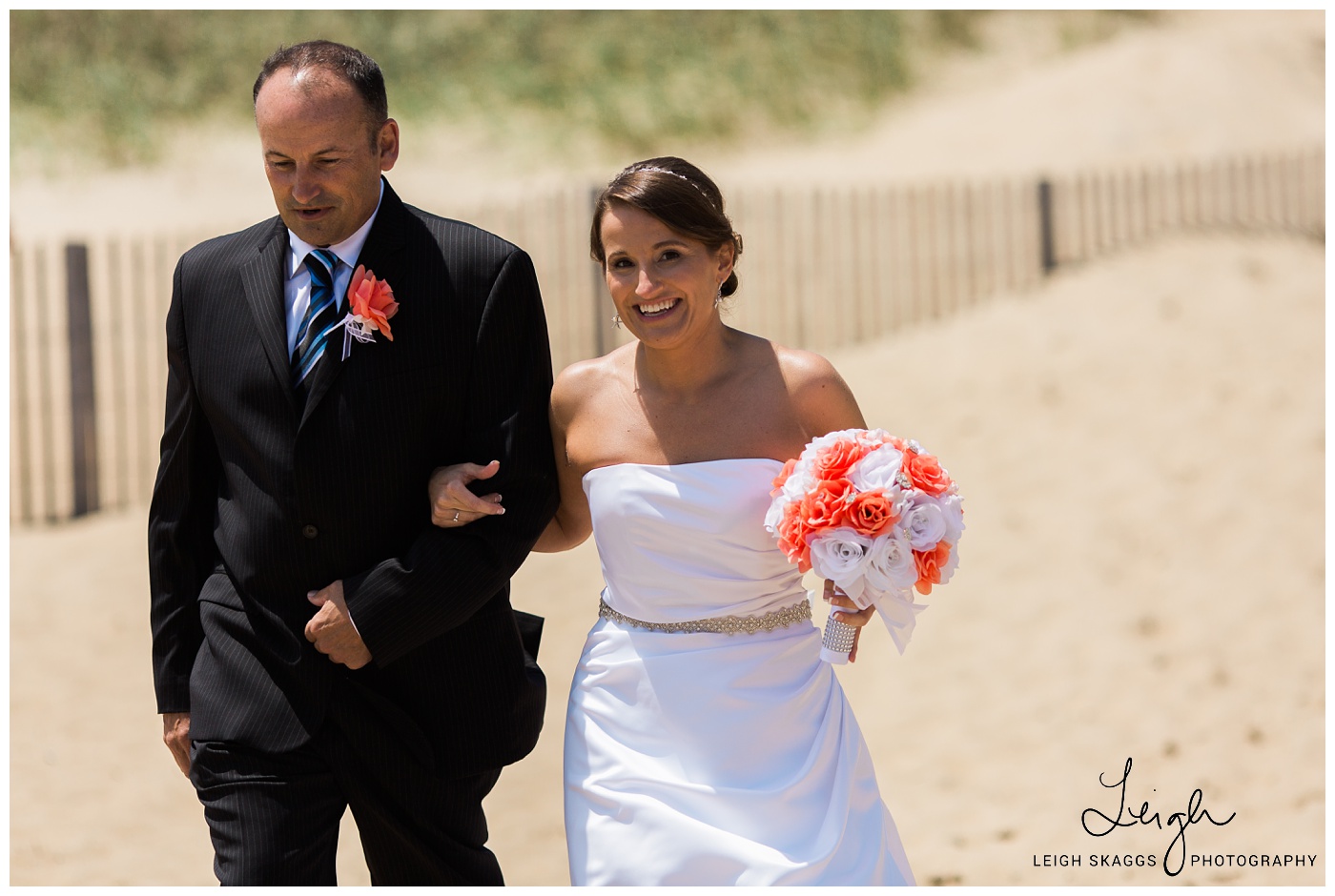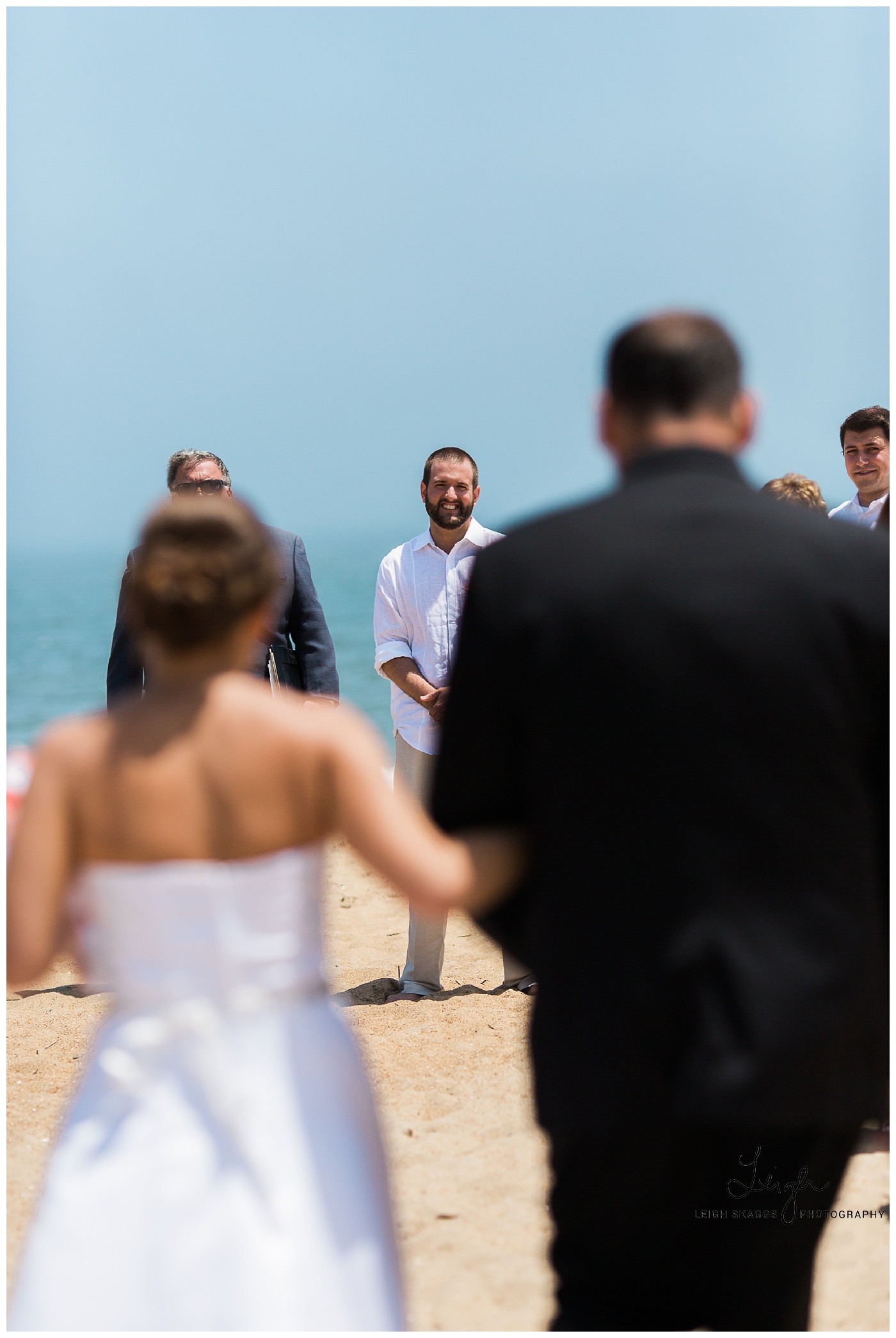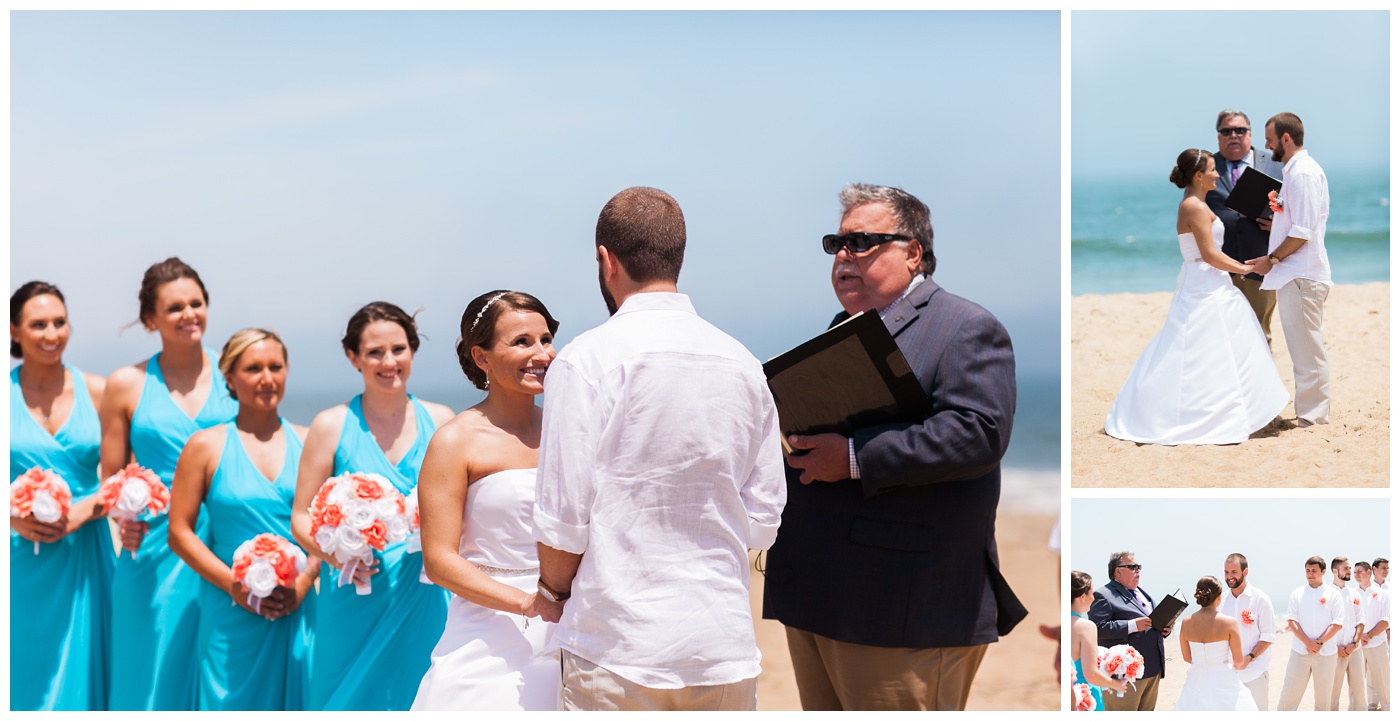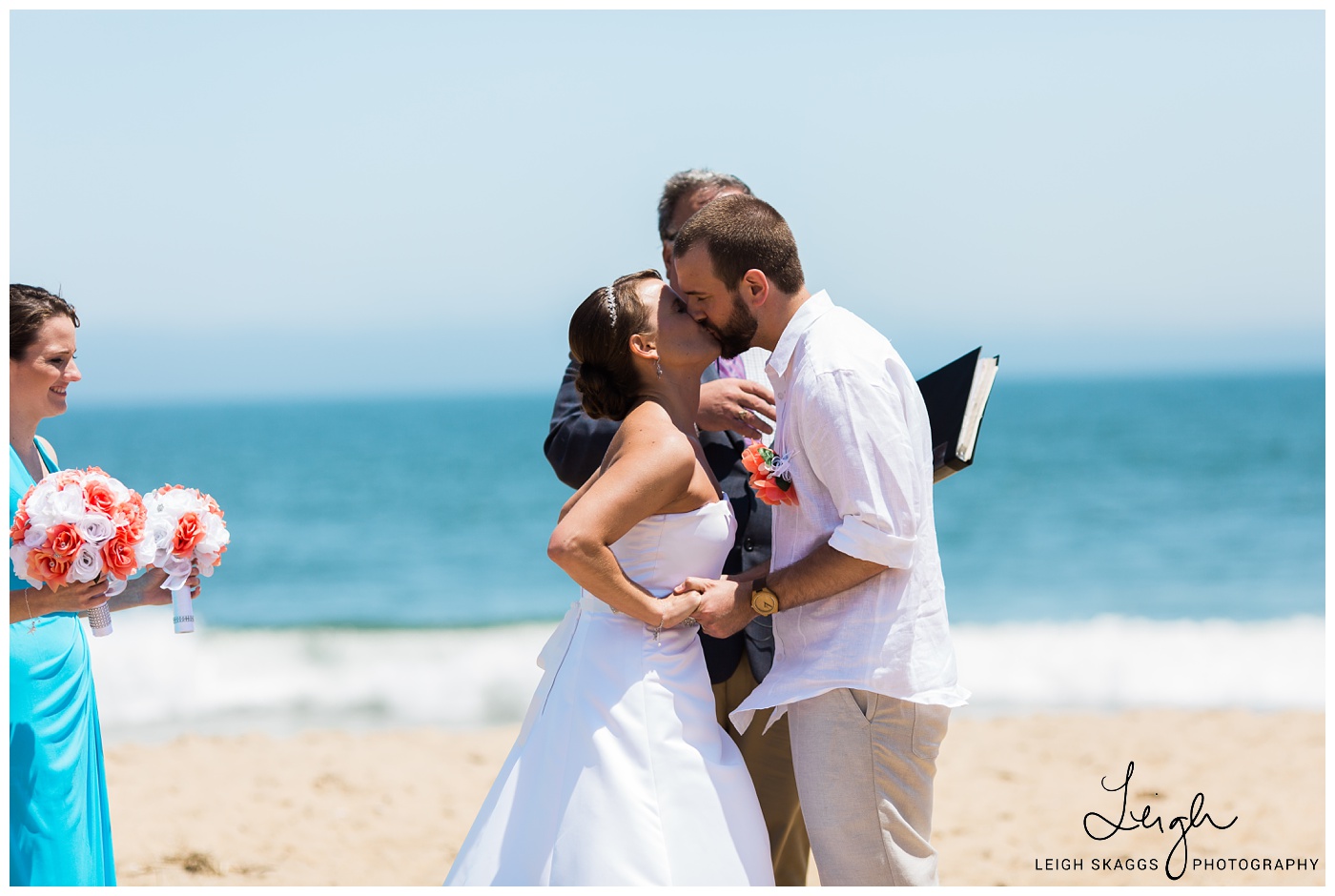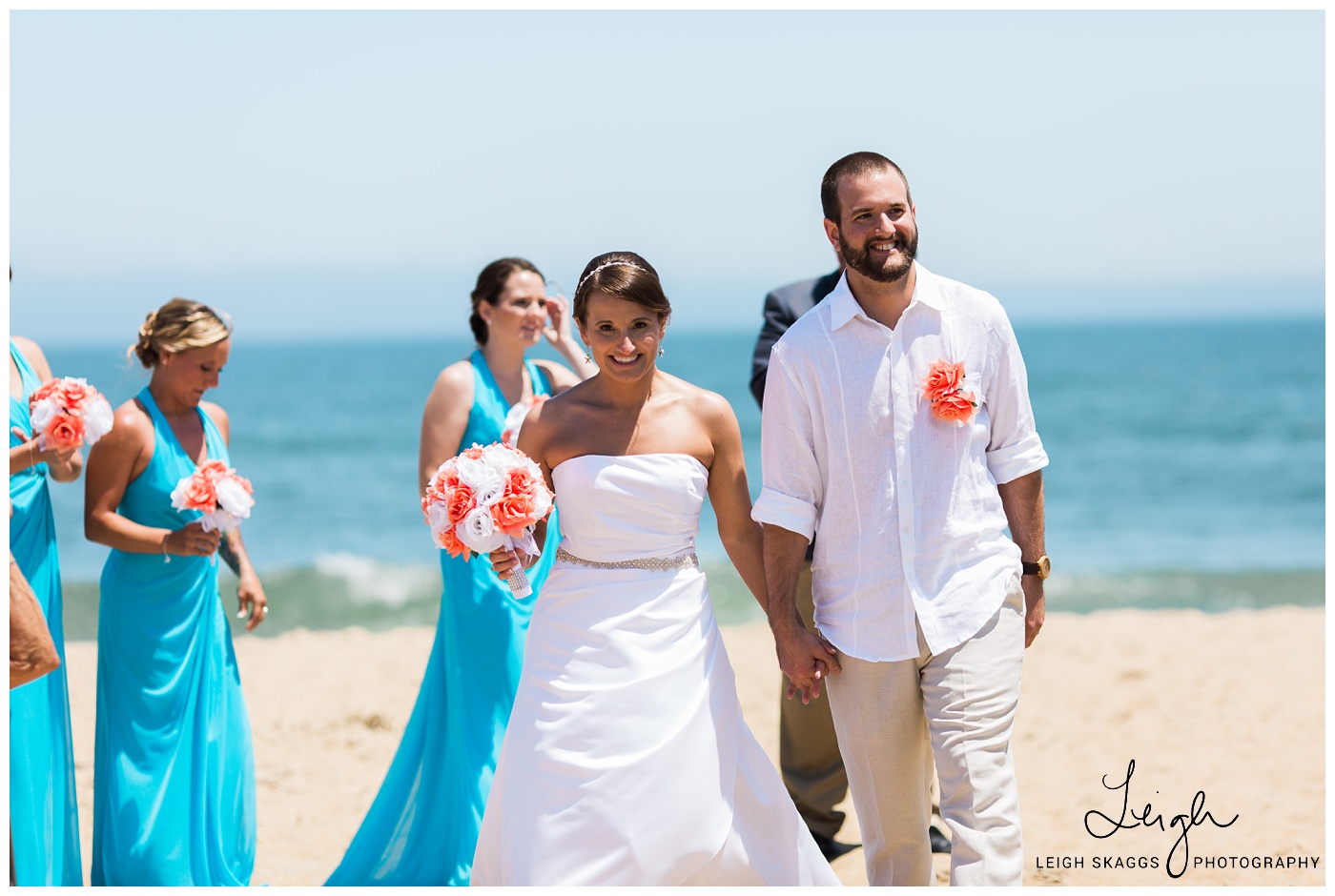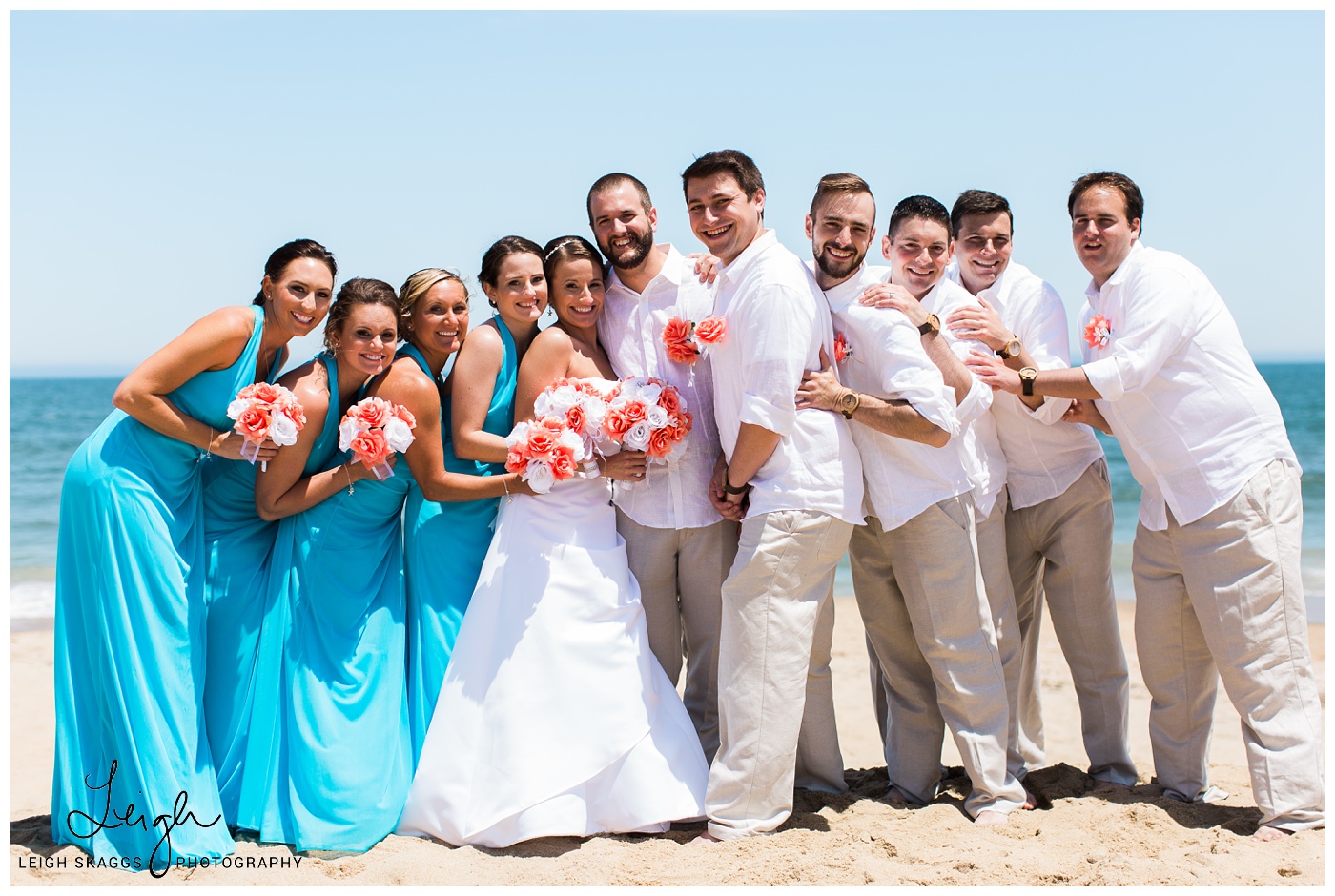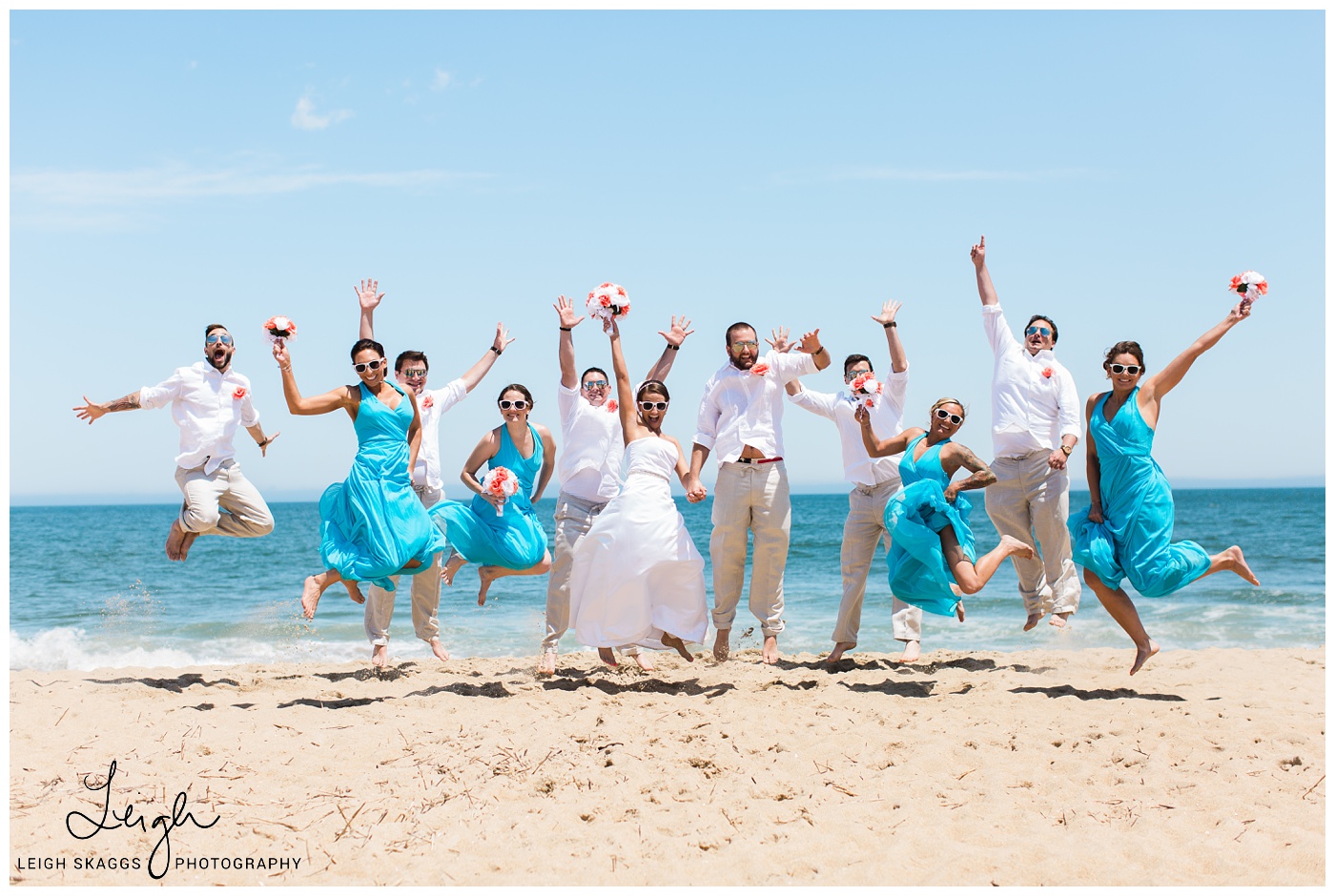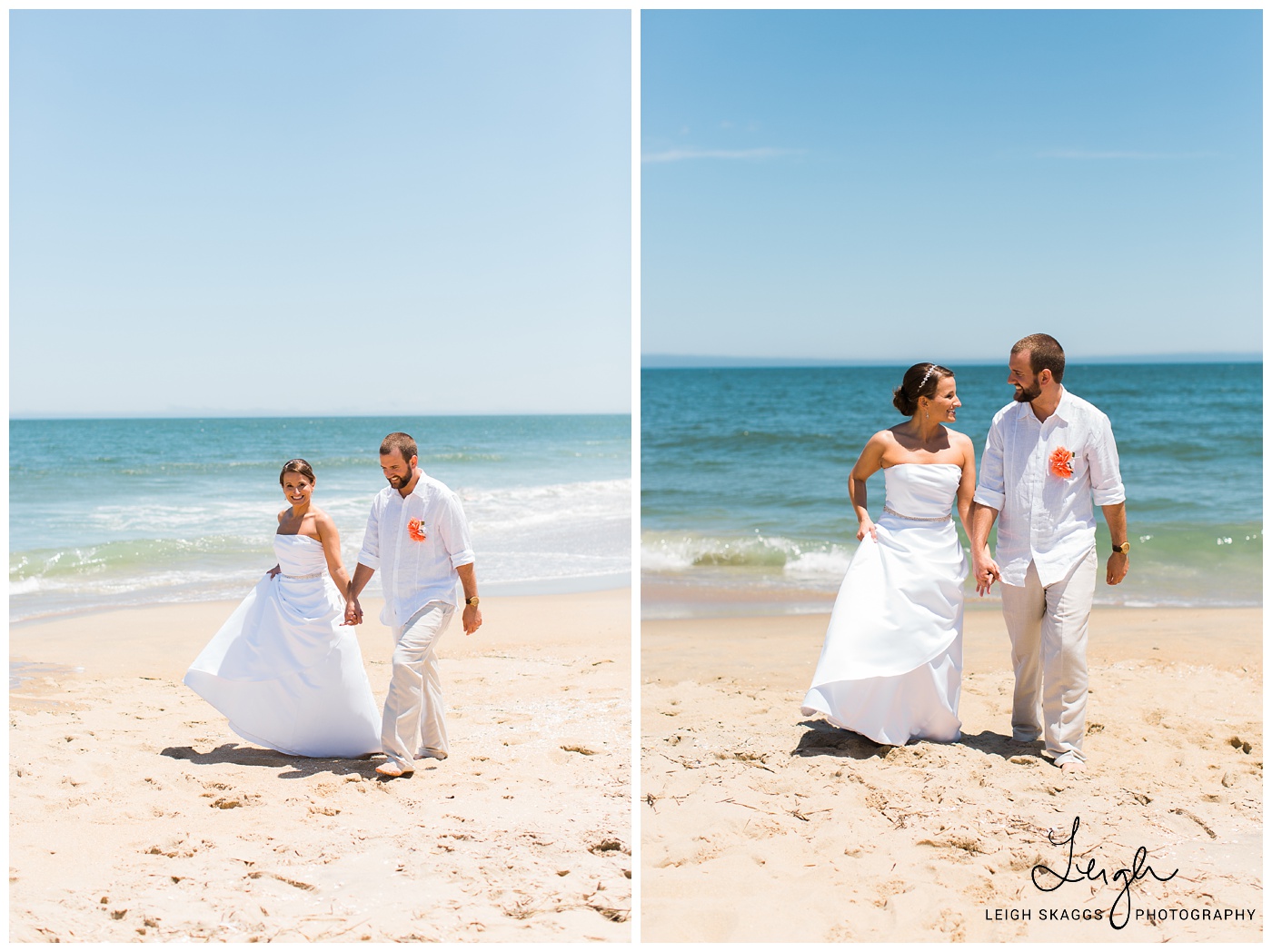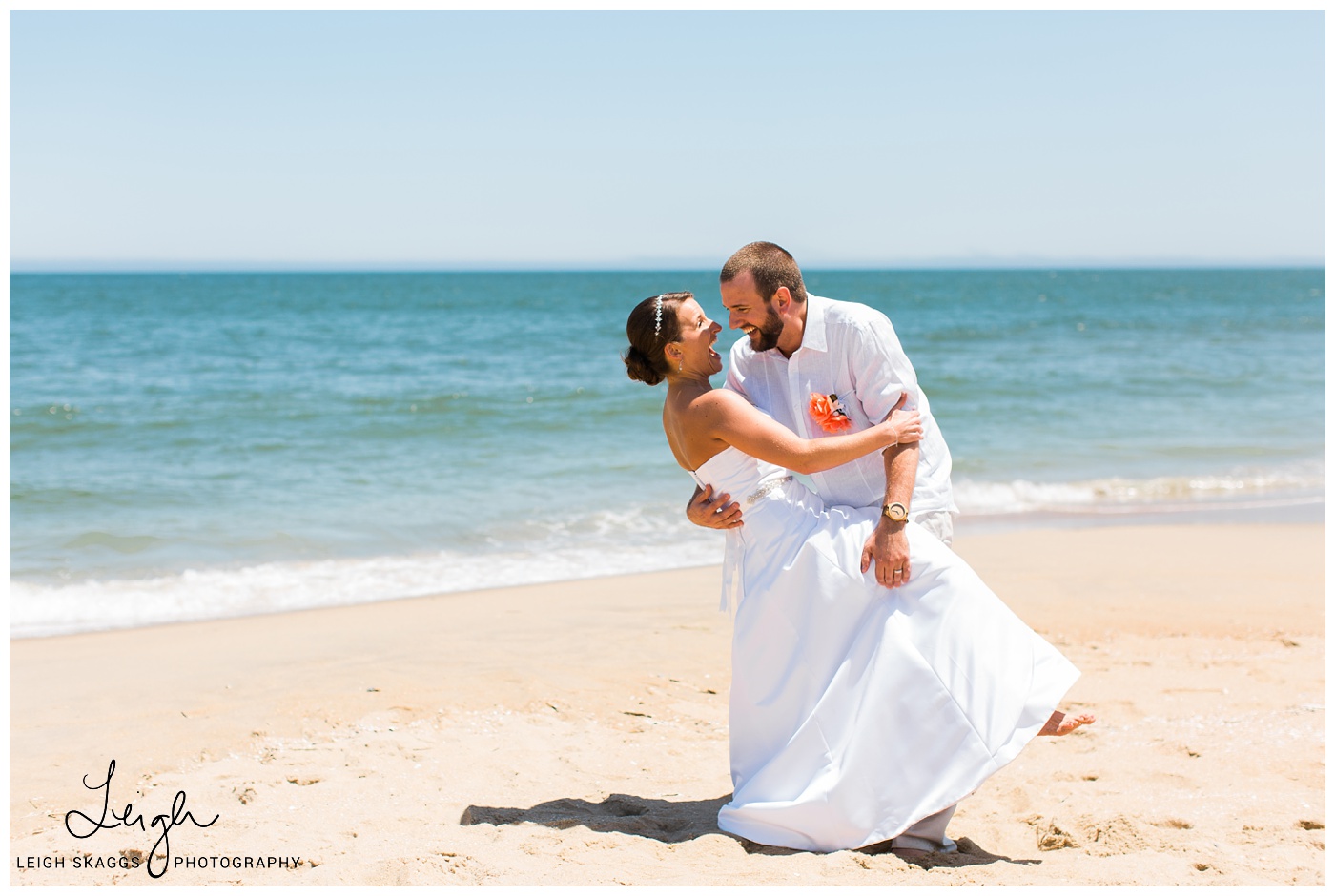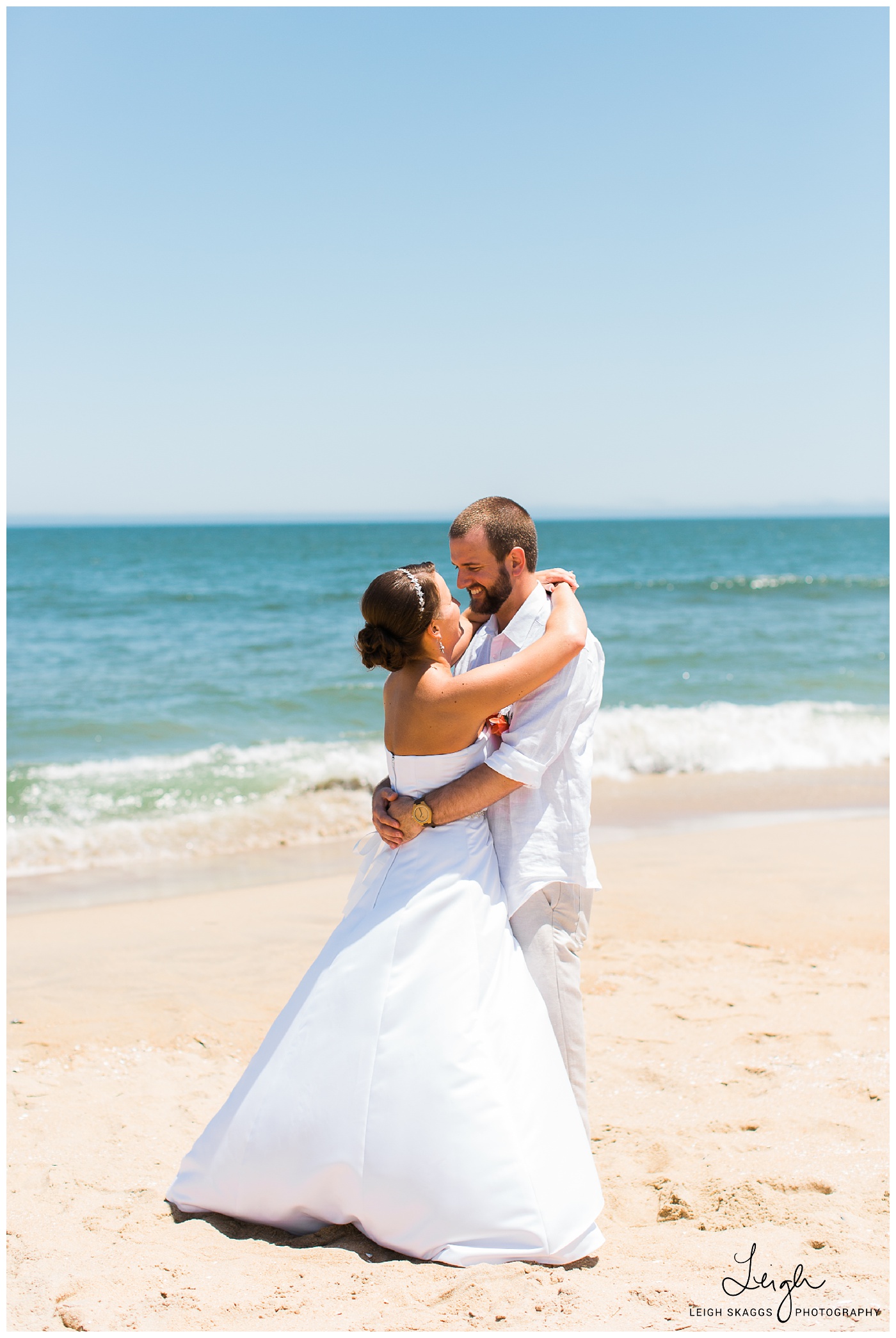 I am just going to leave this right here…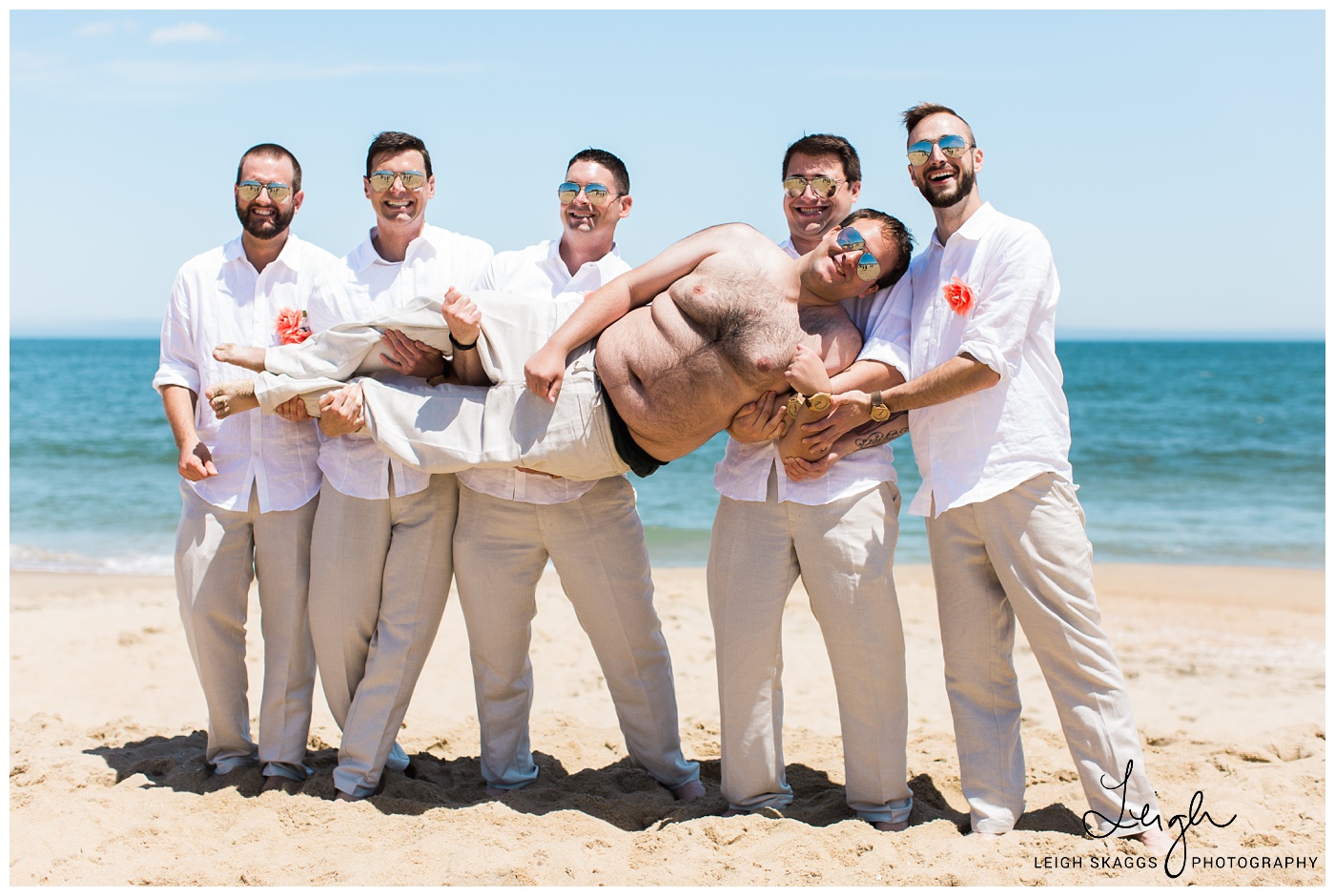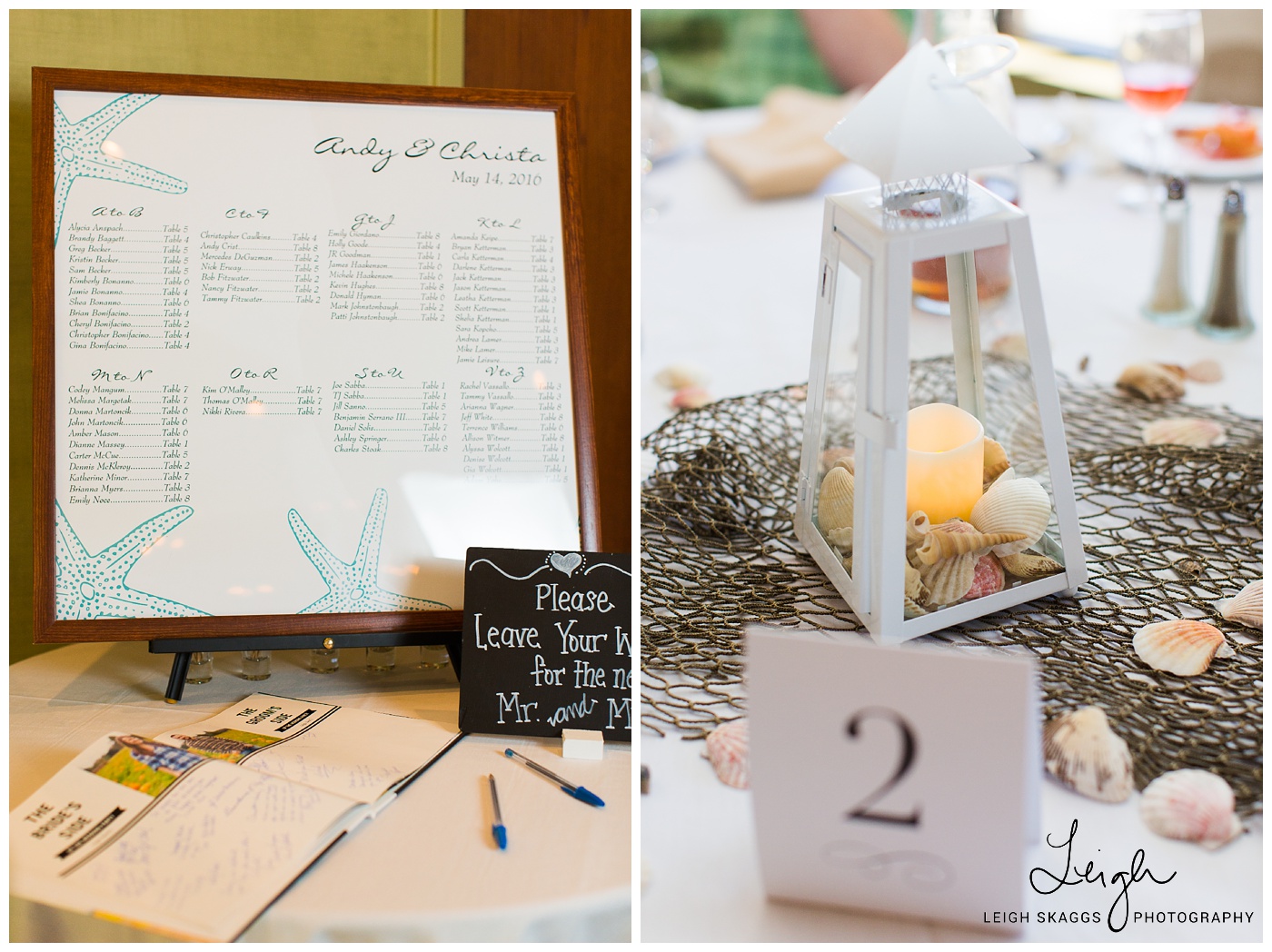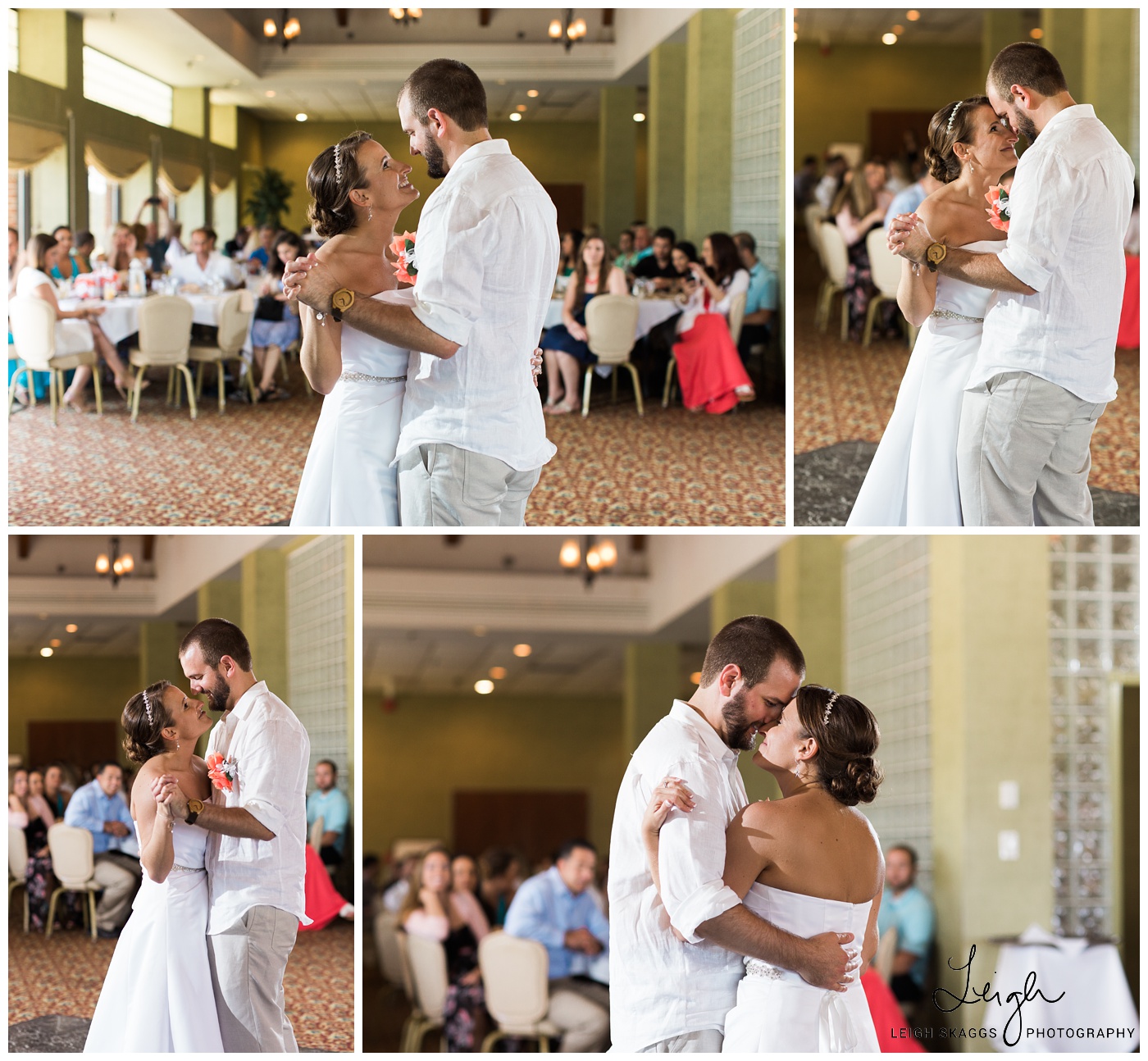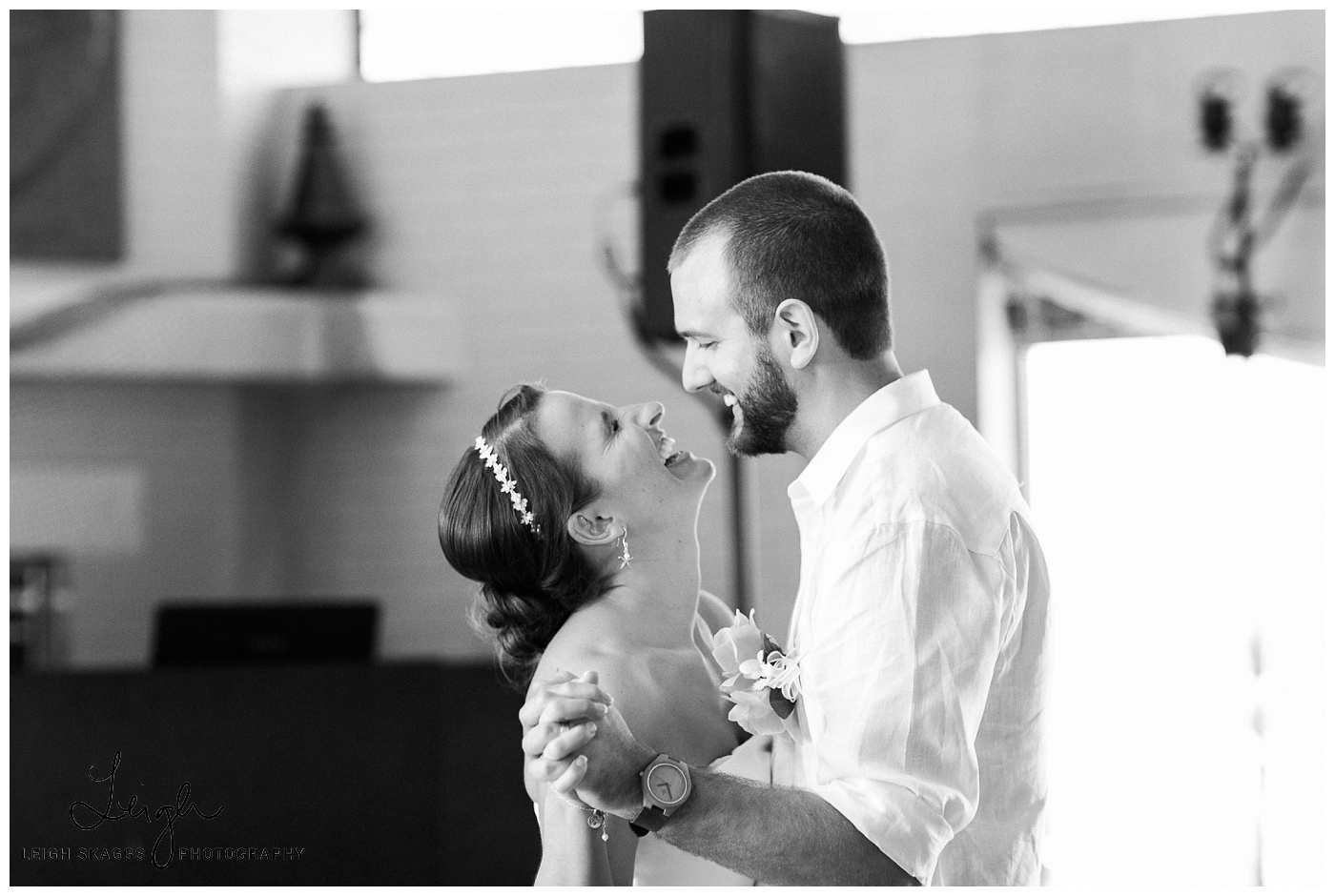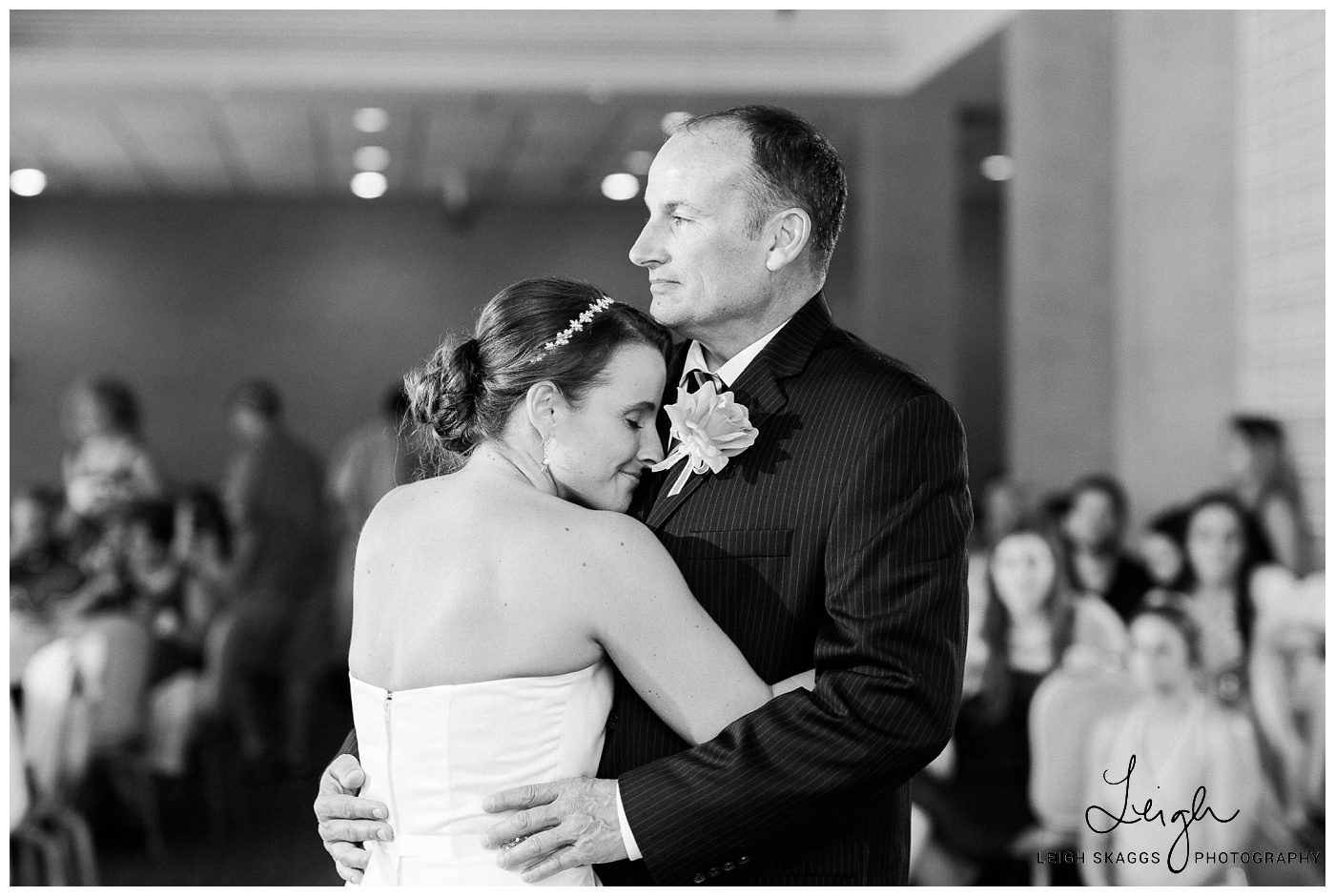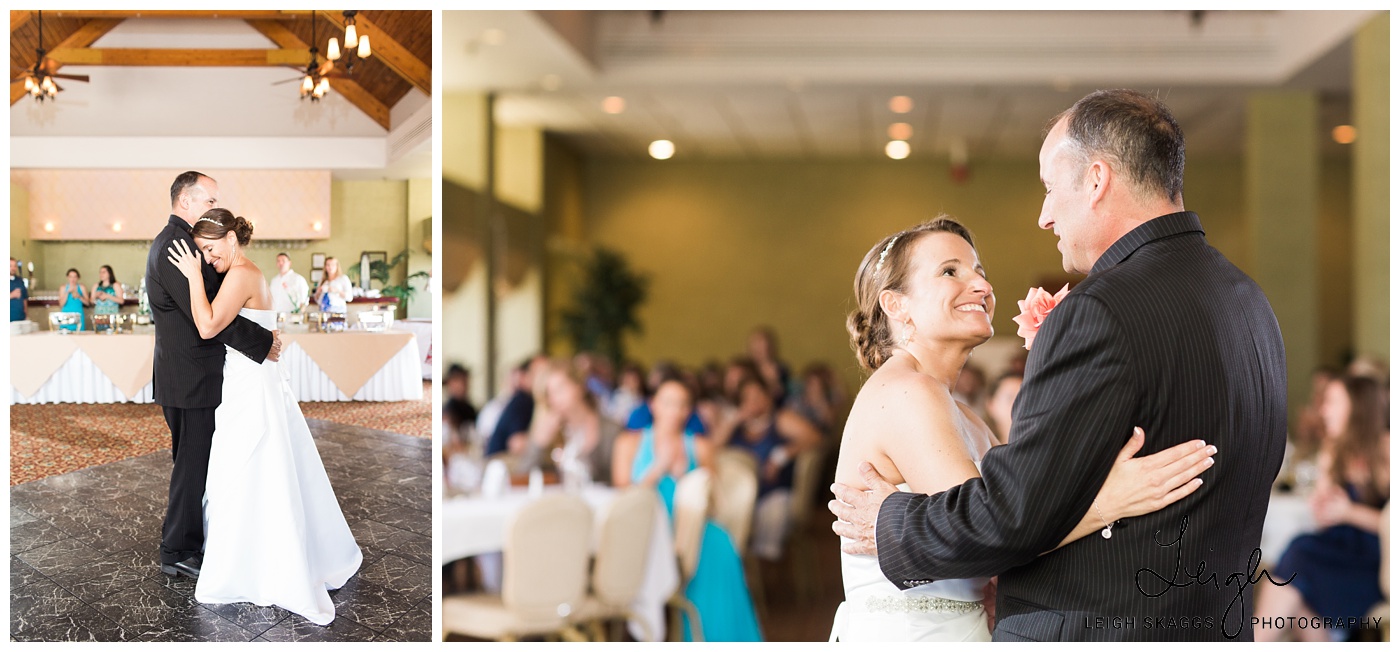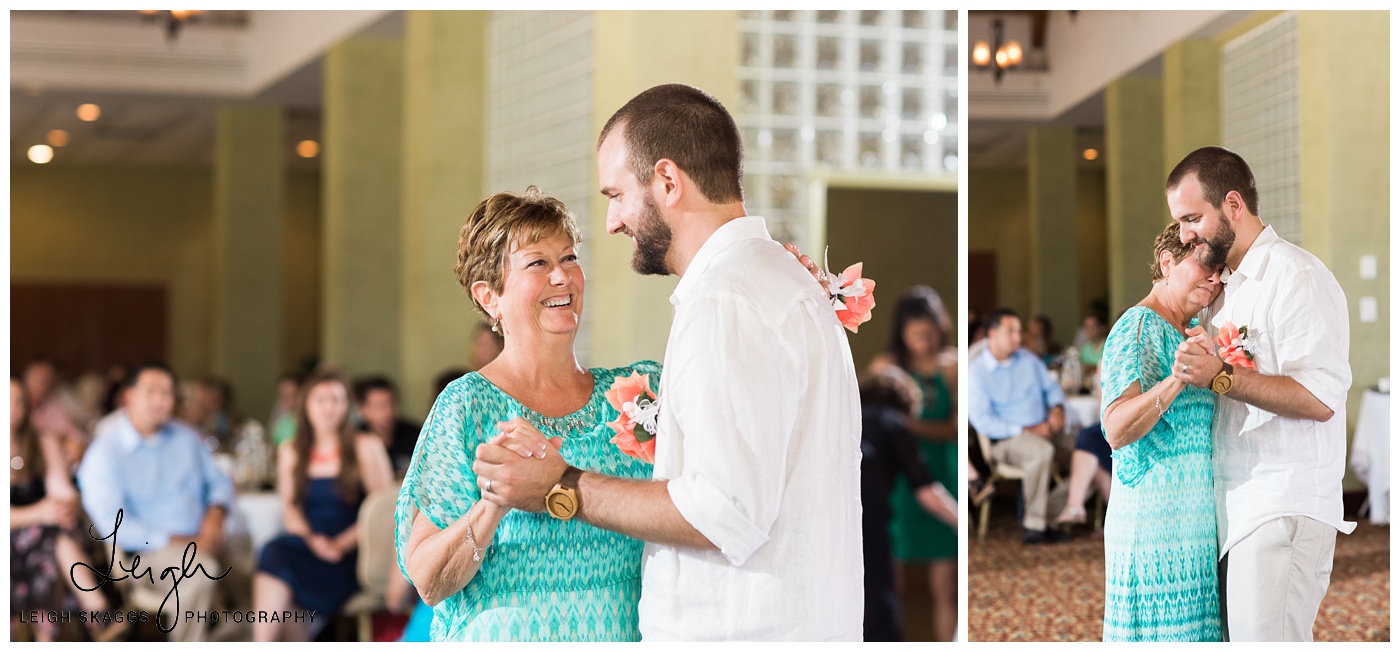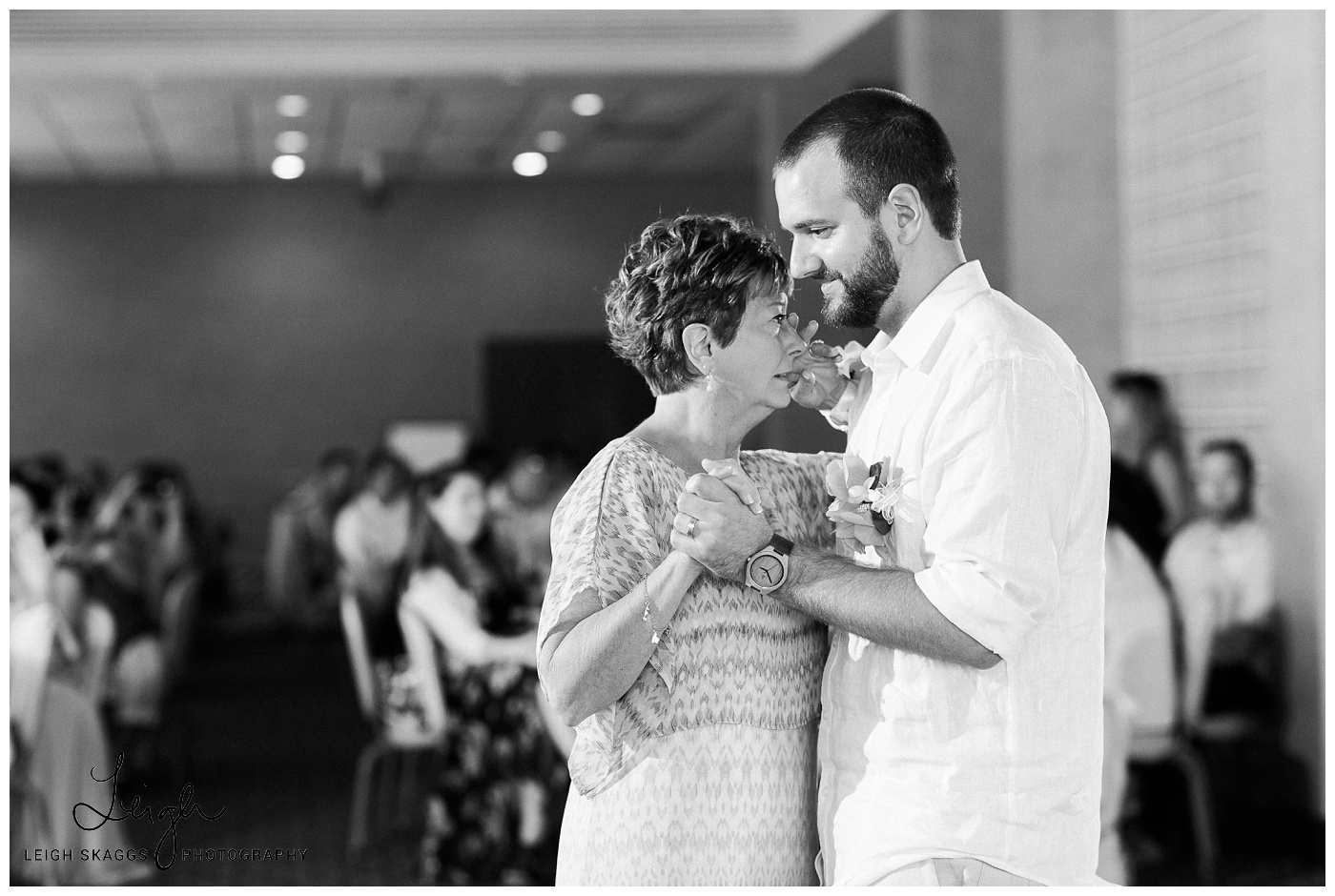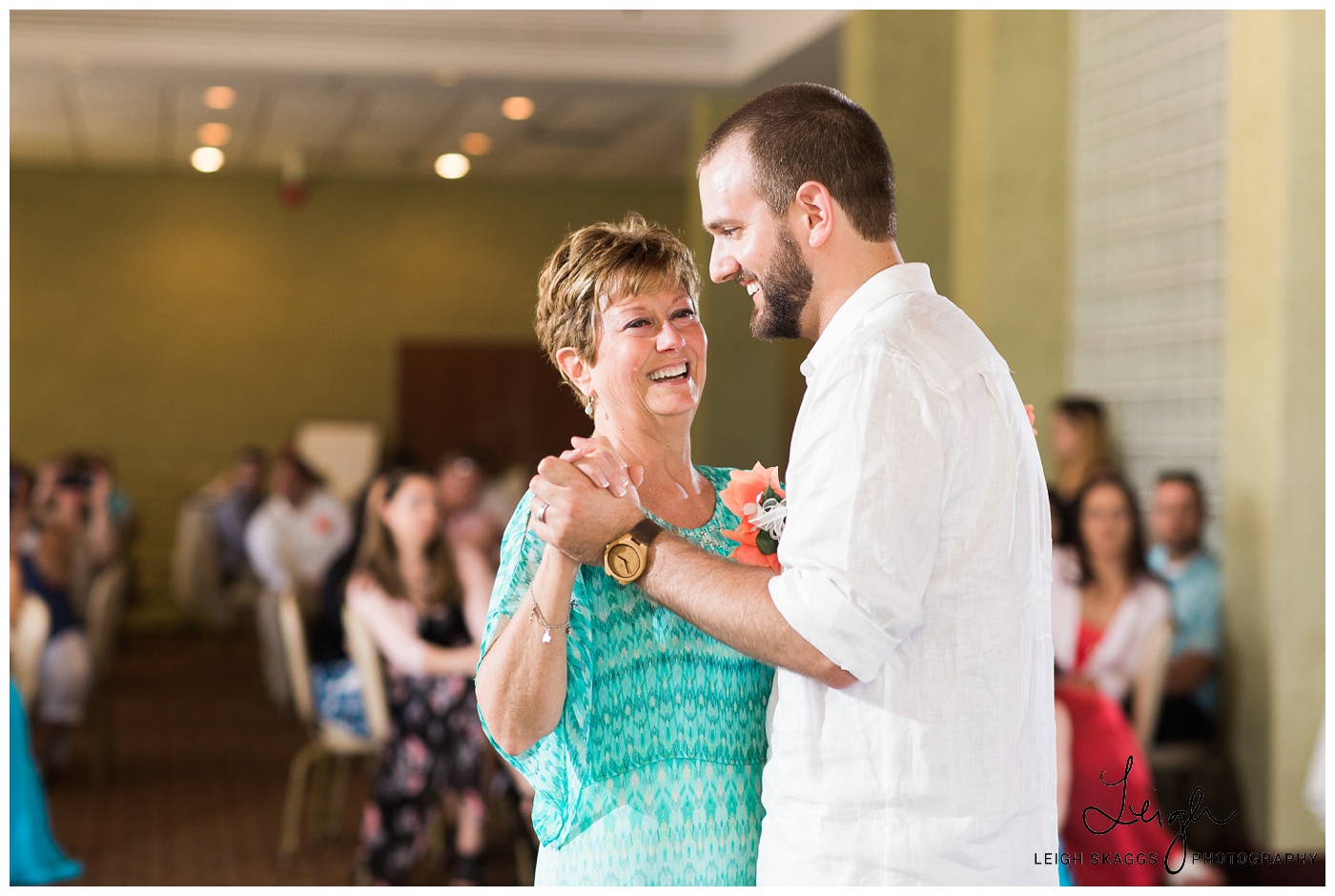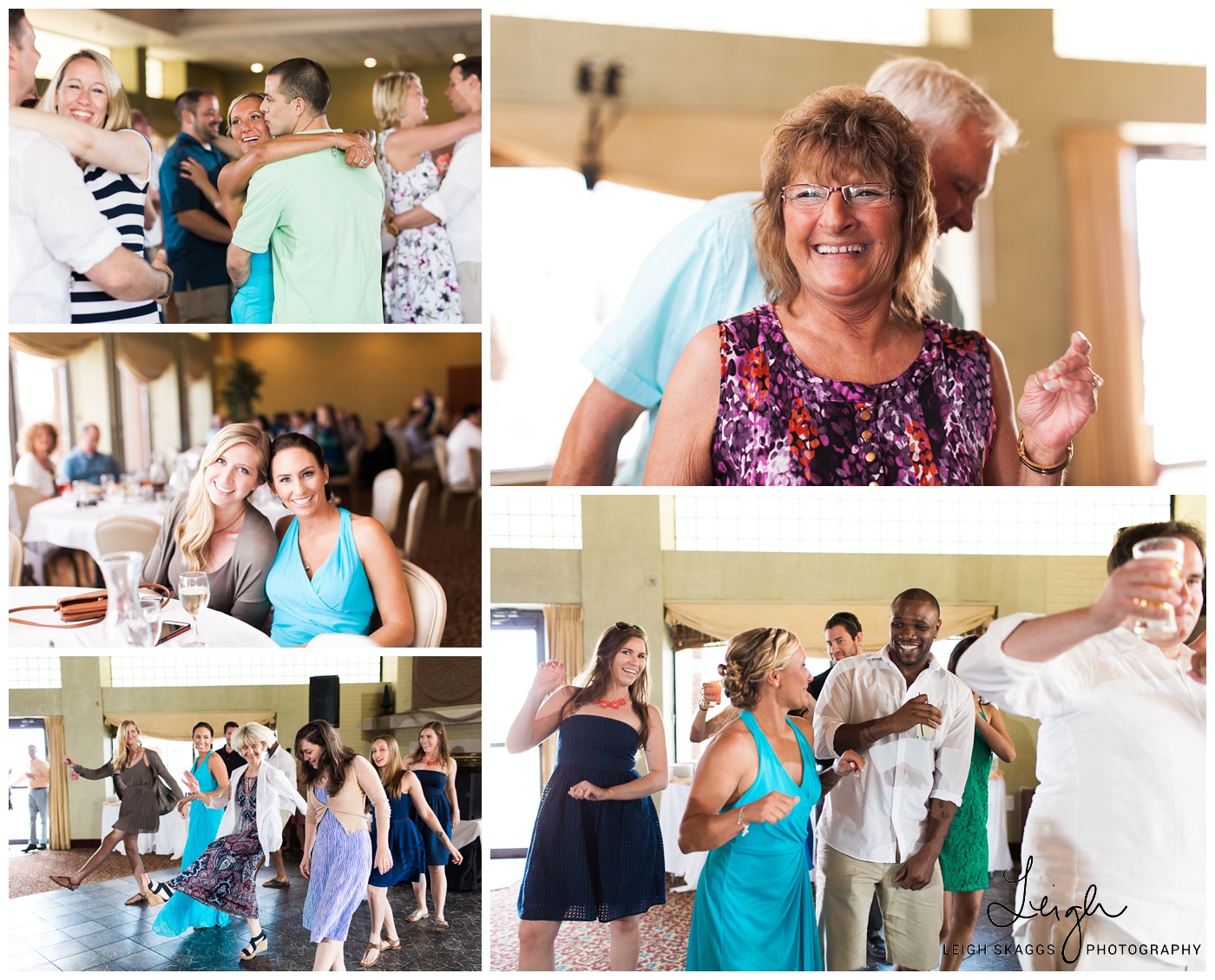 Christa's Grandma made her wedding cake!  YUM!!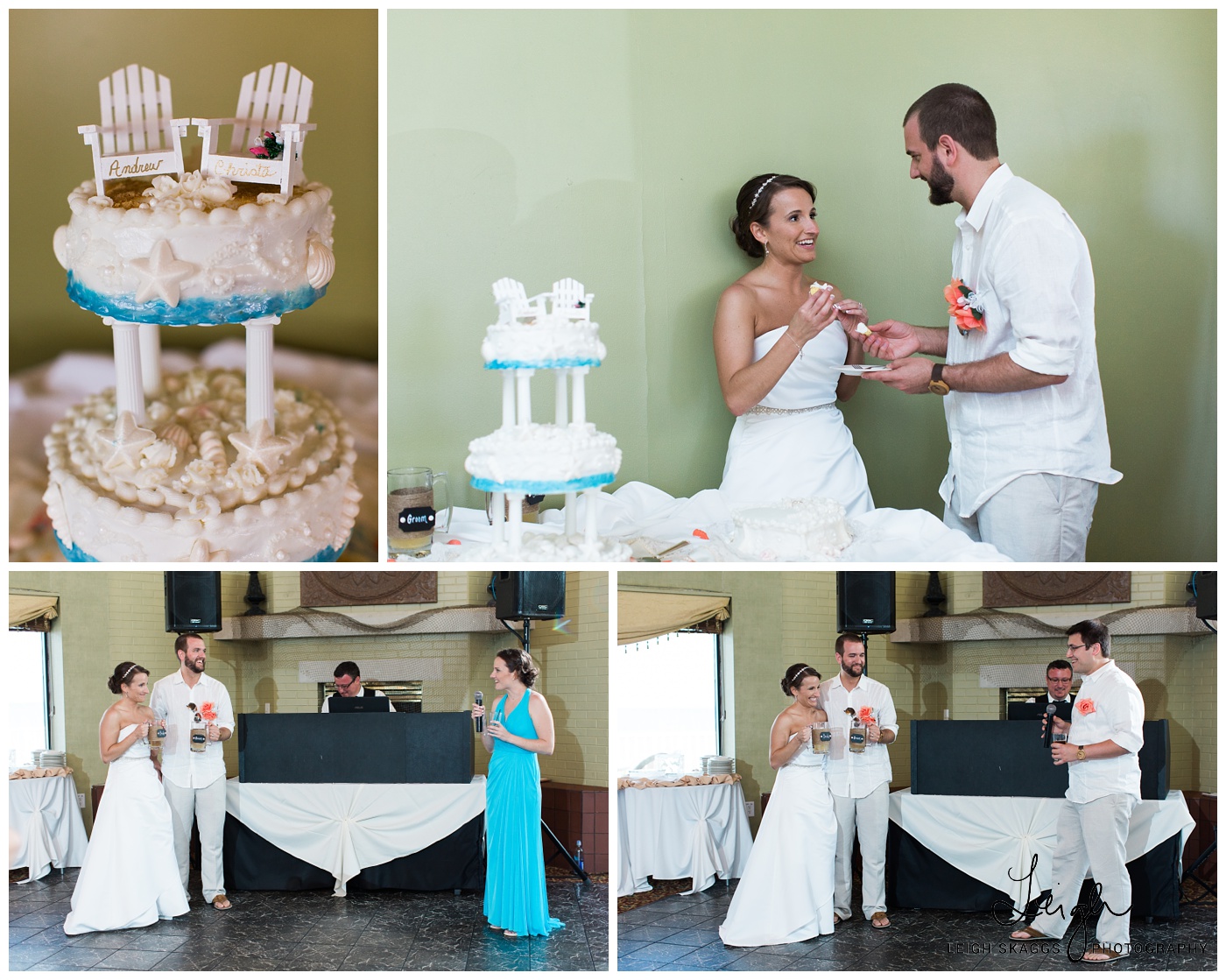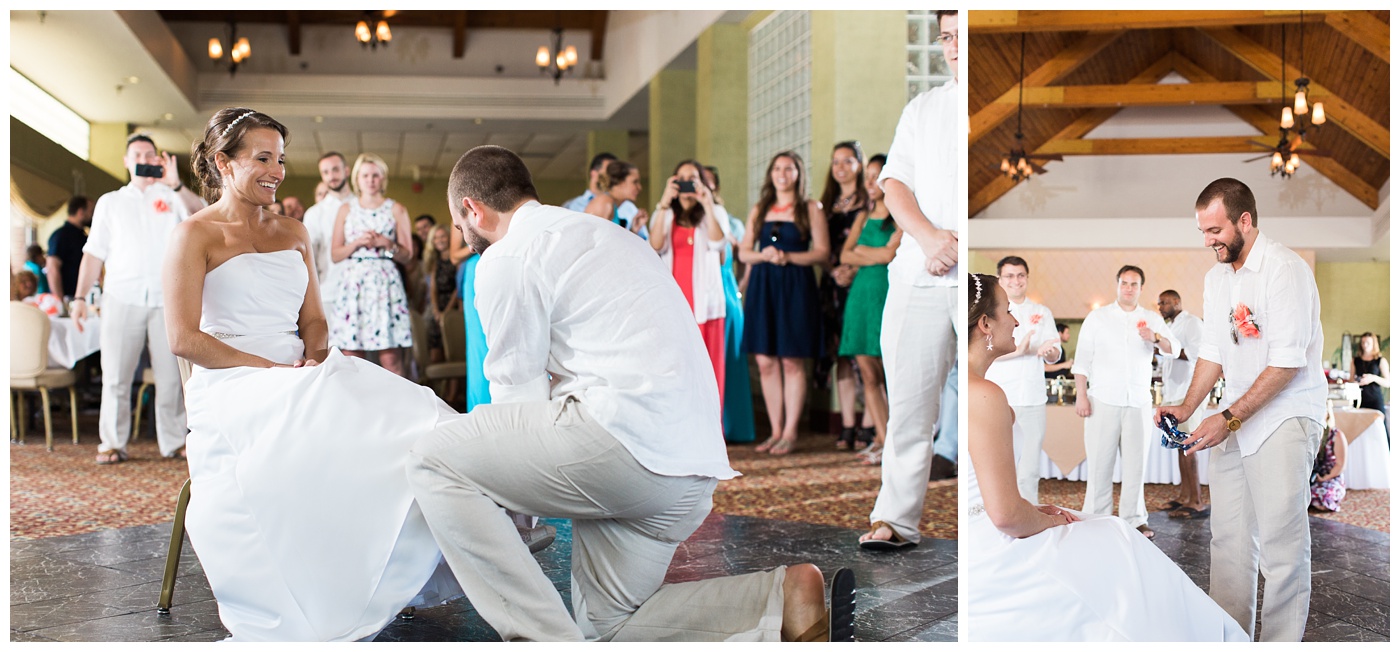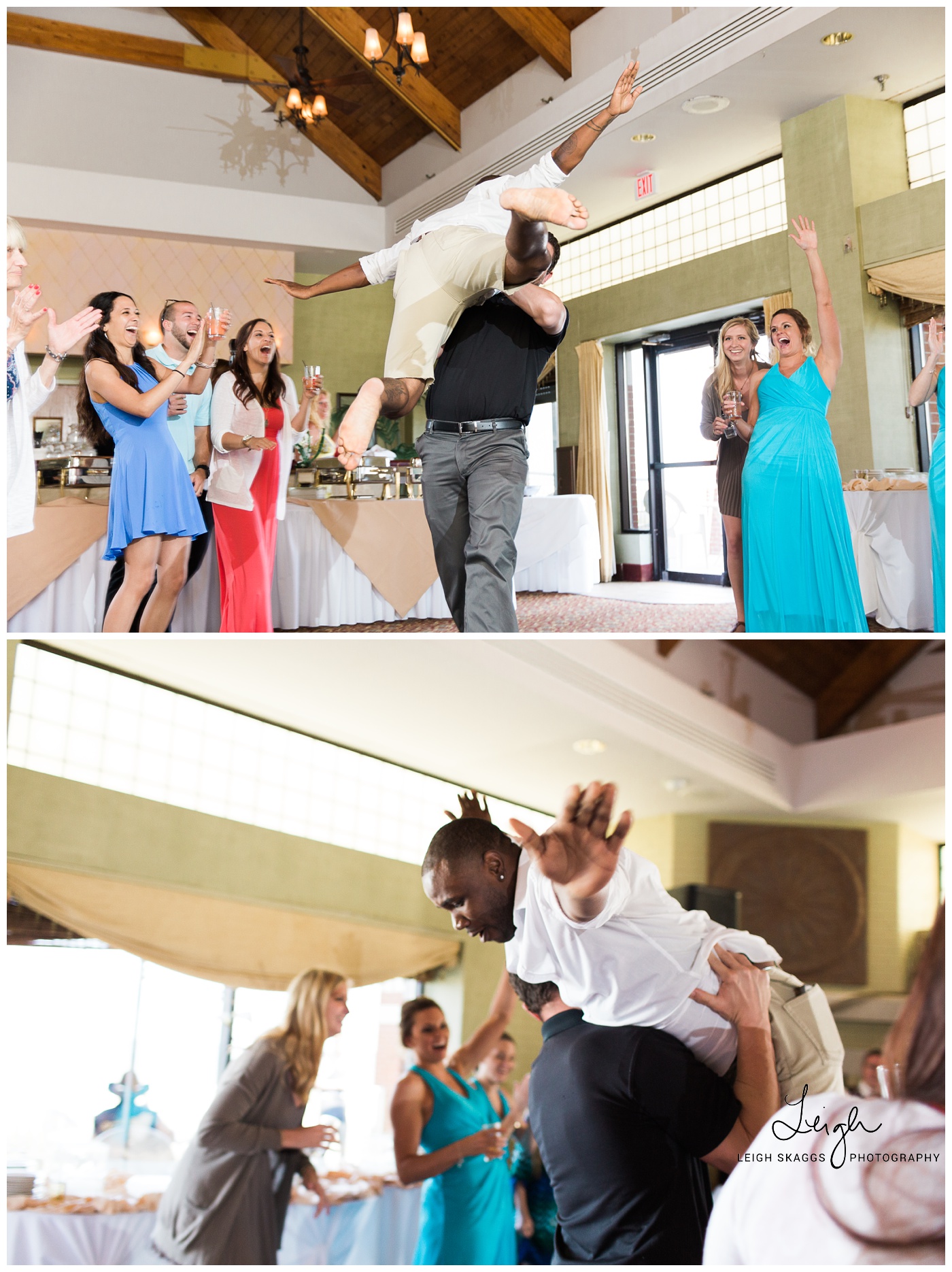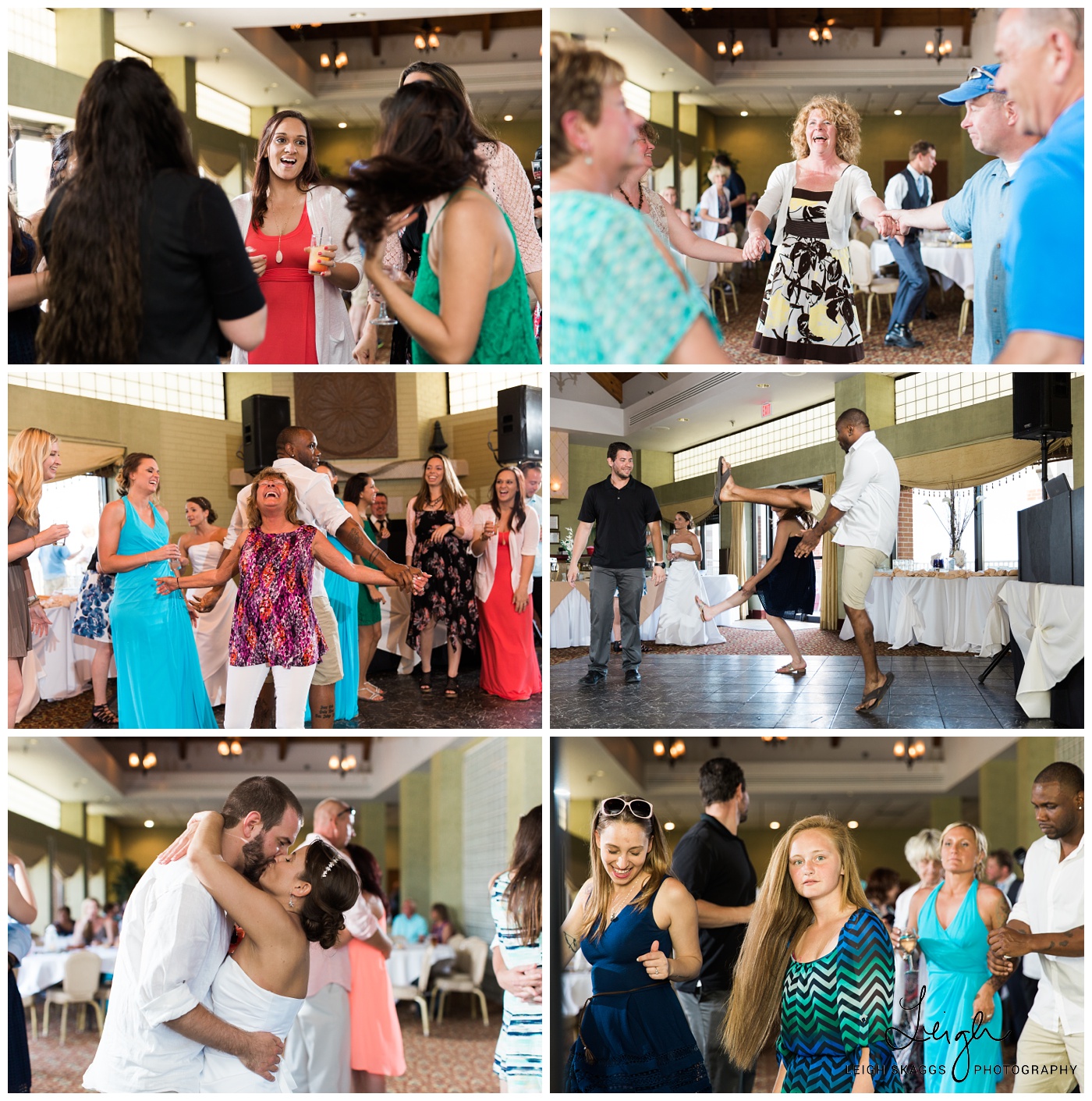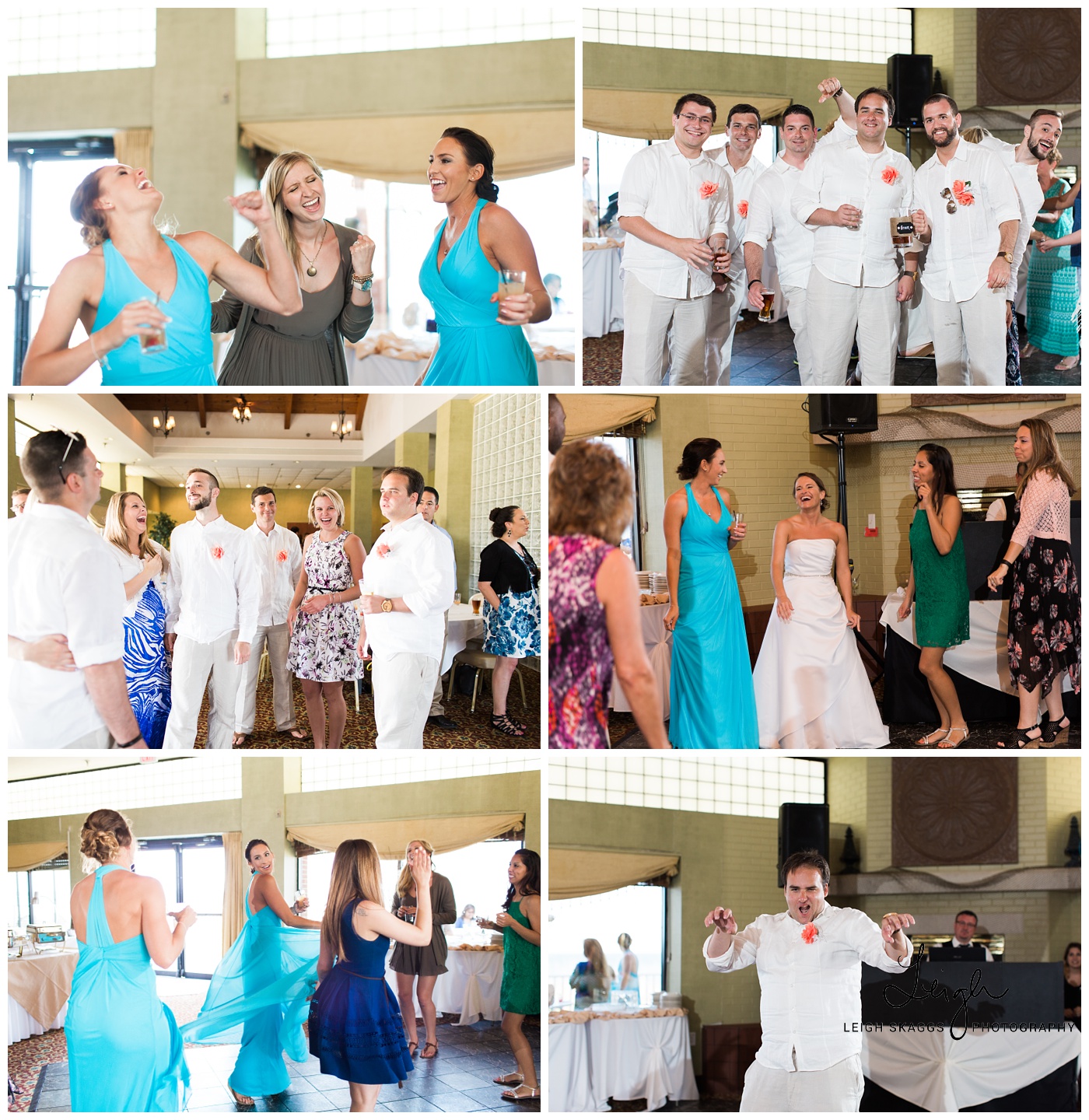 And I loved the beach ball exit!  So cute!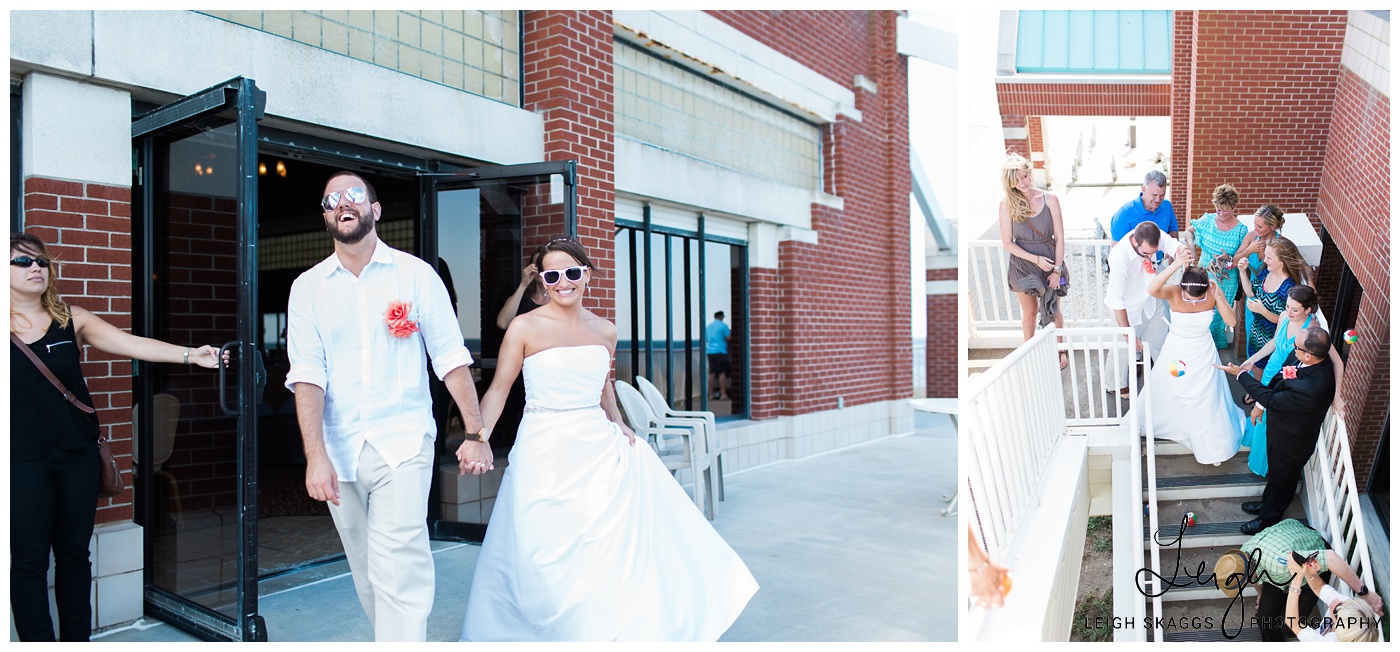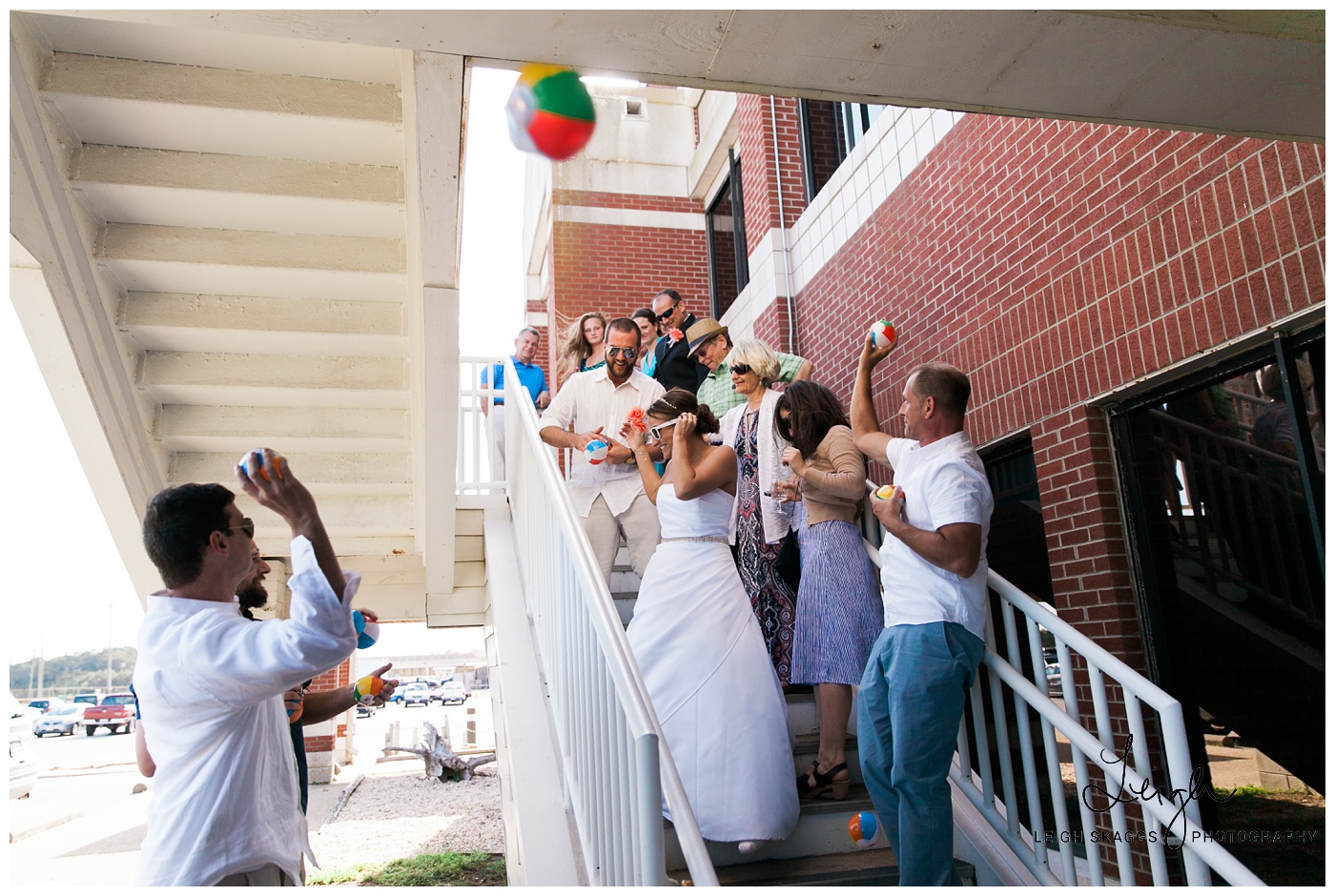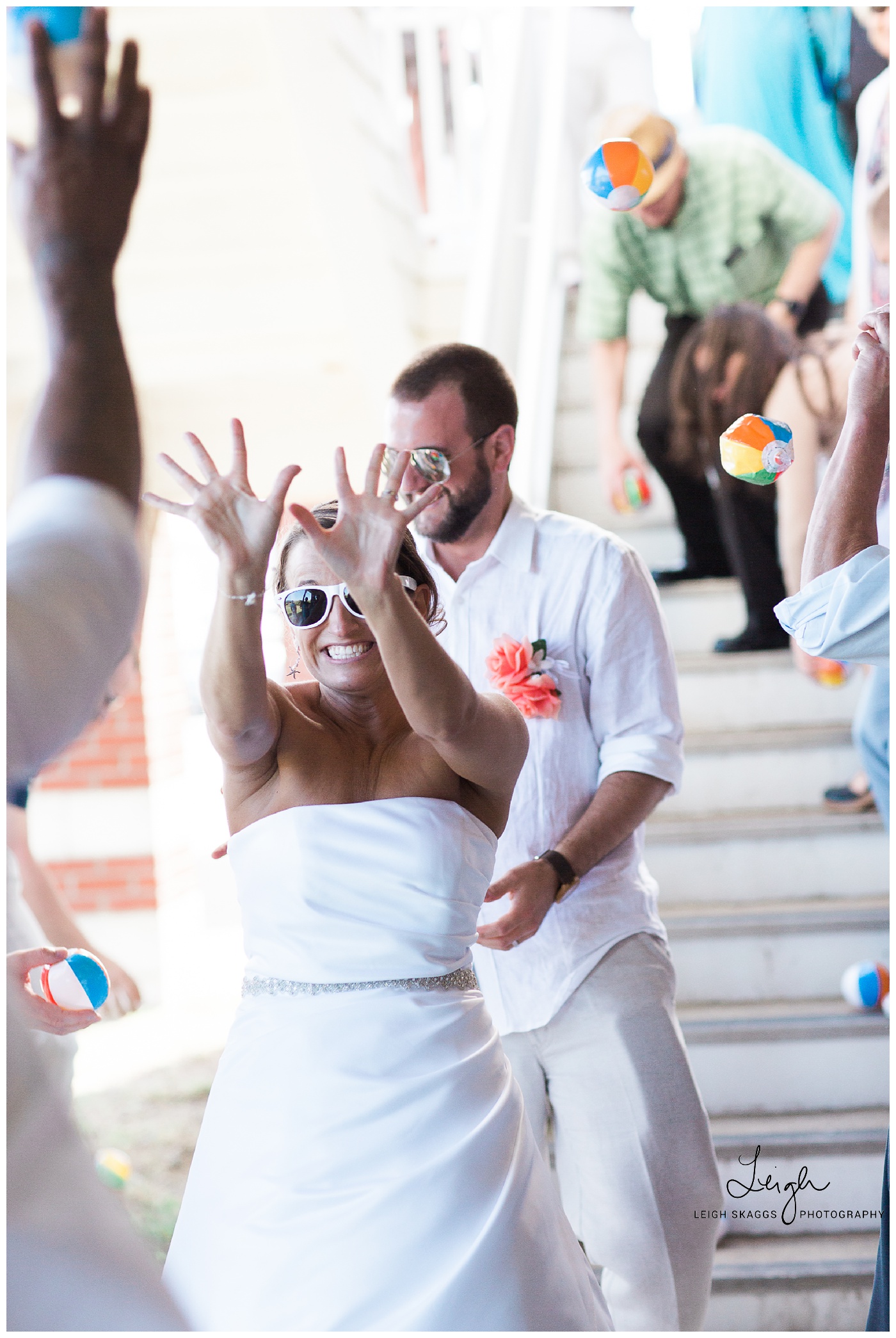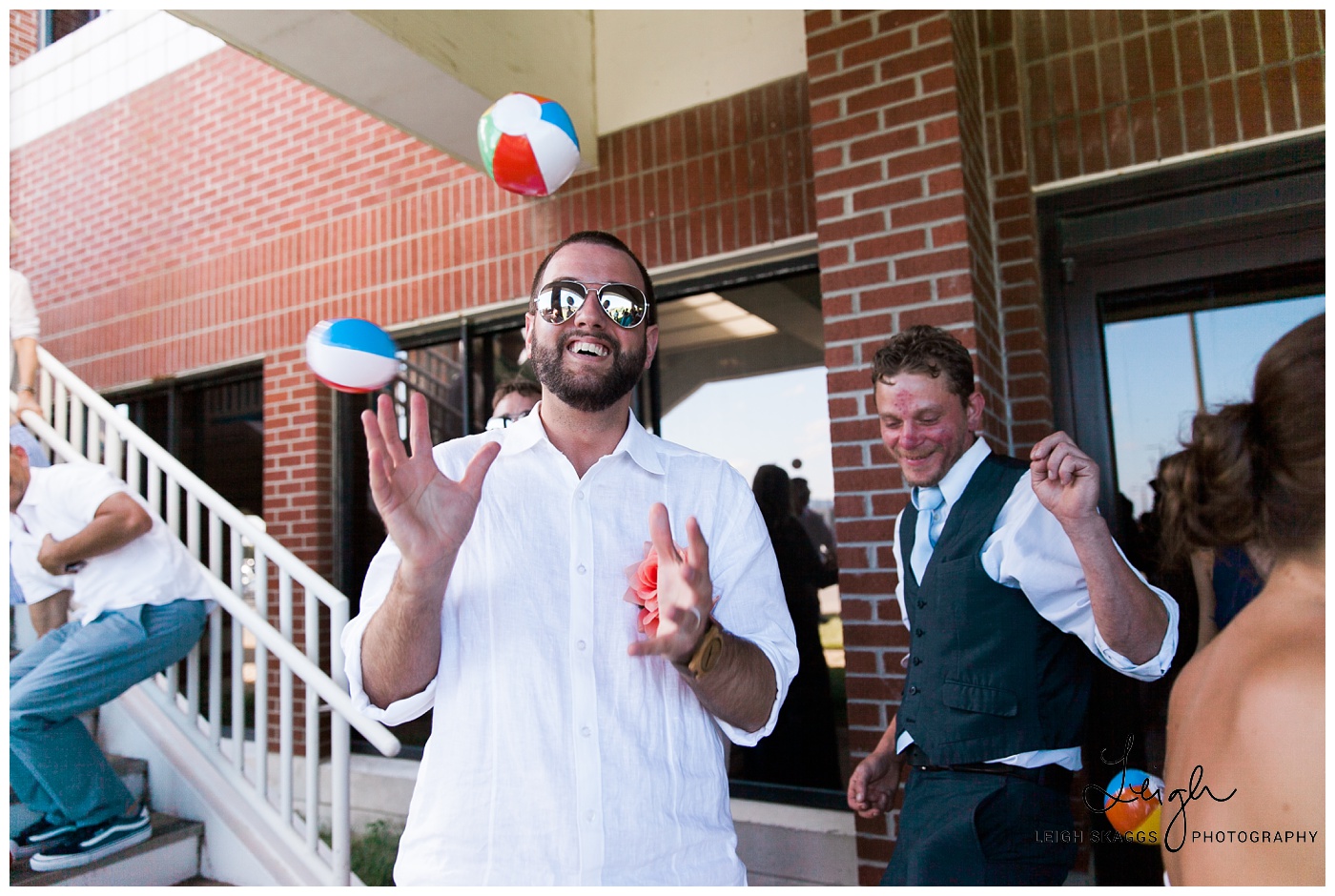 Thanks again for choosing us to be a part of your special day!  Click here to see Christa & Andy's Engagement session!  Also thanks to Mallory and Morgan who worked very hard to make sure this day was perfect and to all the amazing vendors…check out their information below! 
Venue:  Shifting Sands
Wedding Coordinator:  Antonia Christianson Events
Hair & Make up:  Behind the Veil Studios
DJ:  Rob Crump:  Astro Entertainment
Transportation:  Orange Peel Transportation
Centerpieces and Florals:  Christa
Cake:  Christa's Grandma
Bride's  & Bridesmaids Attire: David's Bridal
Groom and Groomsmen Attire: Cubavera
Bridesmaids Bags & Robes:  The Knot

Bridesmaids Jewelry:  Jessica's Bridal
Groomsmen Gifts:  Tree Hut