Okay, so if you read the last installment of my Education series, "why do we need an engagement session," you totally understand the need for an engagement session!  But now what?  "What should you bring to our session?"  "Where should we go to shoot it?"  "What should you wear?"  So many questions!!  Don't worry, I got you!! 
We have discussed my wedding collections and you decided to hire me (GREAT choice, by the way!) Now, it is time to book your engagement session!  I will be sending you a questionnaire so that I can learn all about your love story!  I love to read about how you two met, what you love about your partner, what you do on weekends for fun and how you got engaged!  Then we will start brainstorming places to shoot your engagement session!  We want to incorporate things you two love into your session!  If you love to go hiking, to picnic at the beach, to walk your dogs, then we should work this into your session!  Whatever speaks to you as a couple!  This session should be FUN and all about YOU as a couple!  There is no wrong answer here!  I have done engagement sessions in movie theaters, on boats, with your pets, and at your homes.  If you can dream it, we can do it!!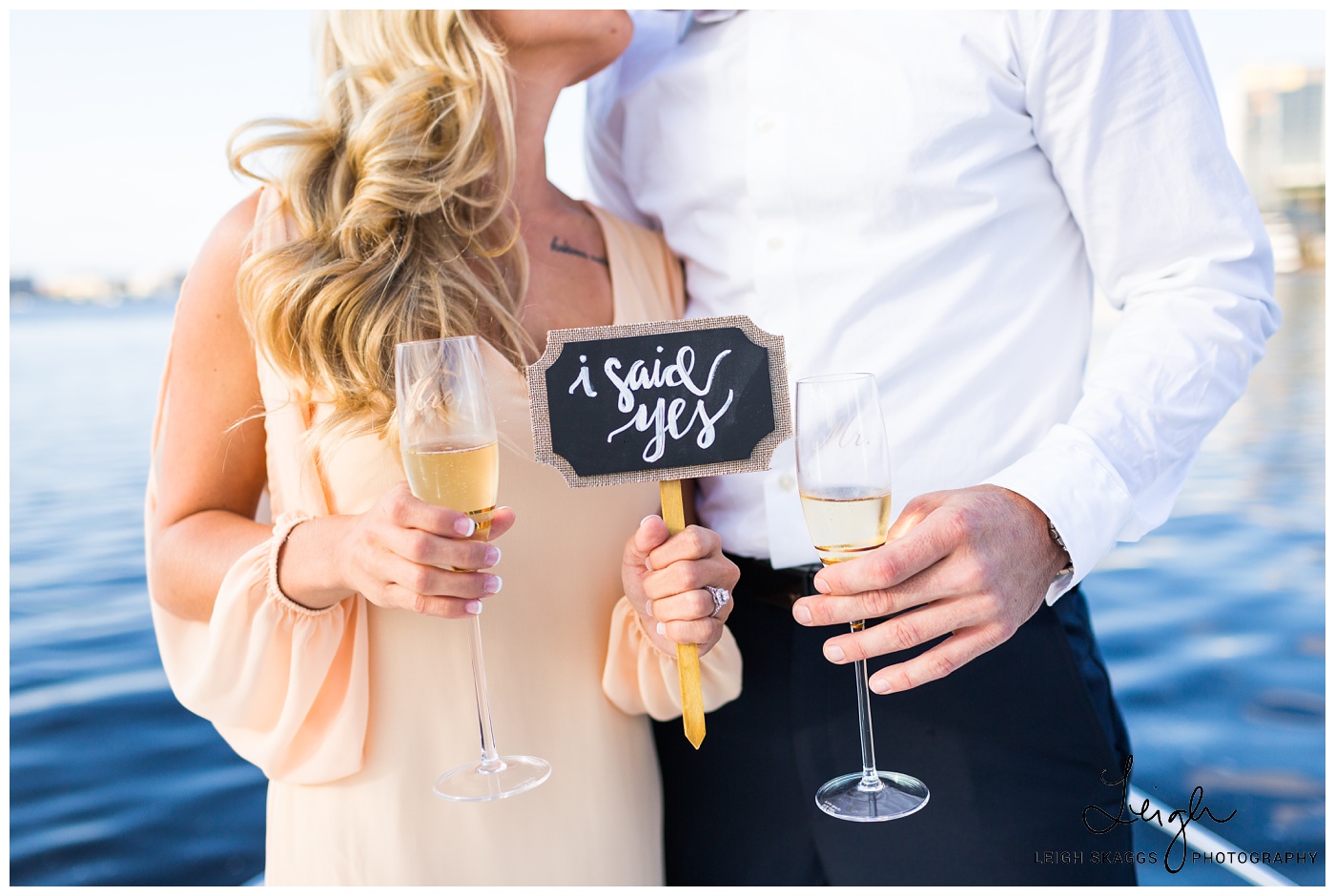 After we have chosen our location, the next piece of the puzzle is what to wear!!  My engagement sessions generally take about 1.5 hours.  I advise my couples to bring 2 outfits…one dressy and one casual!  Your outfits should reflect your personality!  Please consider that there will be some walking involved with our session, so if you aren't a high heels girl…but want to wear heels…choose wedges or bring some flip flops for the walking!  Personally, I like outfits that don't match but instead compliment one another!  I find lots of inspiration on Pinterest for this!  Try to stay away from logos on shirts and tiny stripes (they photograph weird!)   Don't forget about textures, layers and accessories!  These compliment a photo session so well!   Lastly, I think this is a good time to schedule your trial makeup session.  You want to check that off your list anyway…and you might as well put all that glam to great use!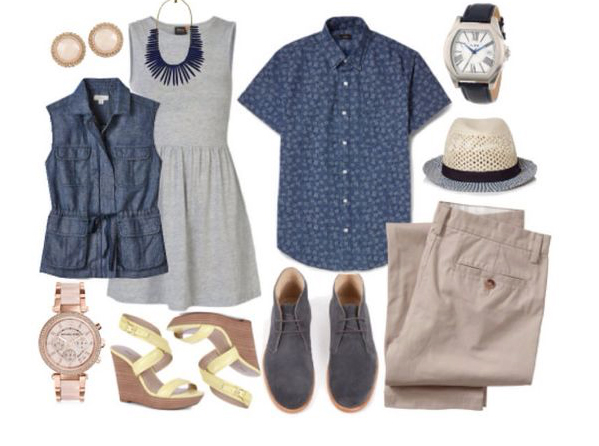 Okay, so we checked off where to shoot, and what to wear…what do you need to bring to our session??  Some couples like props, their pets, and some bring only themselves.  There is no right or wrong answer!  I would recommend bringing a brush, a small mirror, lipstick or gloss if you are wearing some and maybe some water (especially if it is a hot day!)   If you want to bring props…blankets, signs, paddle boards, etc…try to limit this to 1 for each outfit.  I want to make sure we have enough time to get through all the things we have to learn at our session.   One thing you do NOT want to forget…your engagement ring!!  You could even have it cleaned before our session so it is extra sparkly…if you remember!!  🙂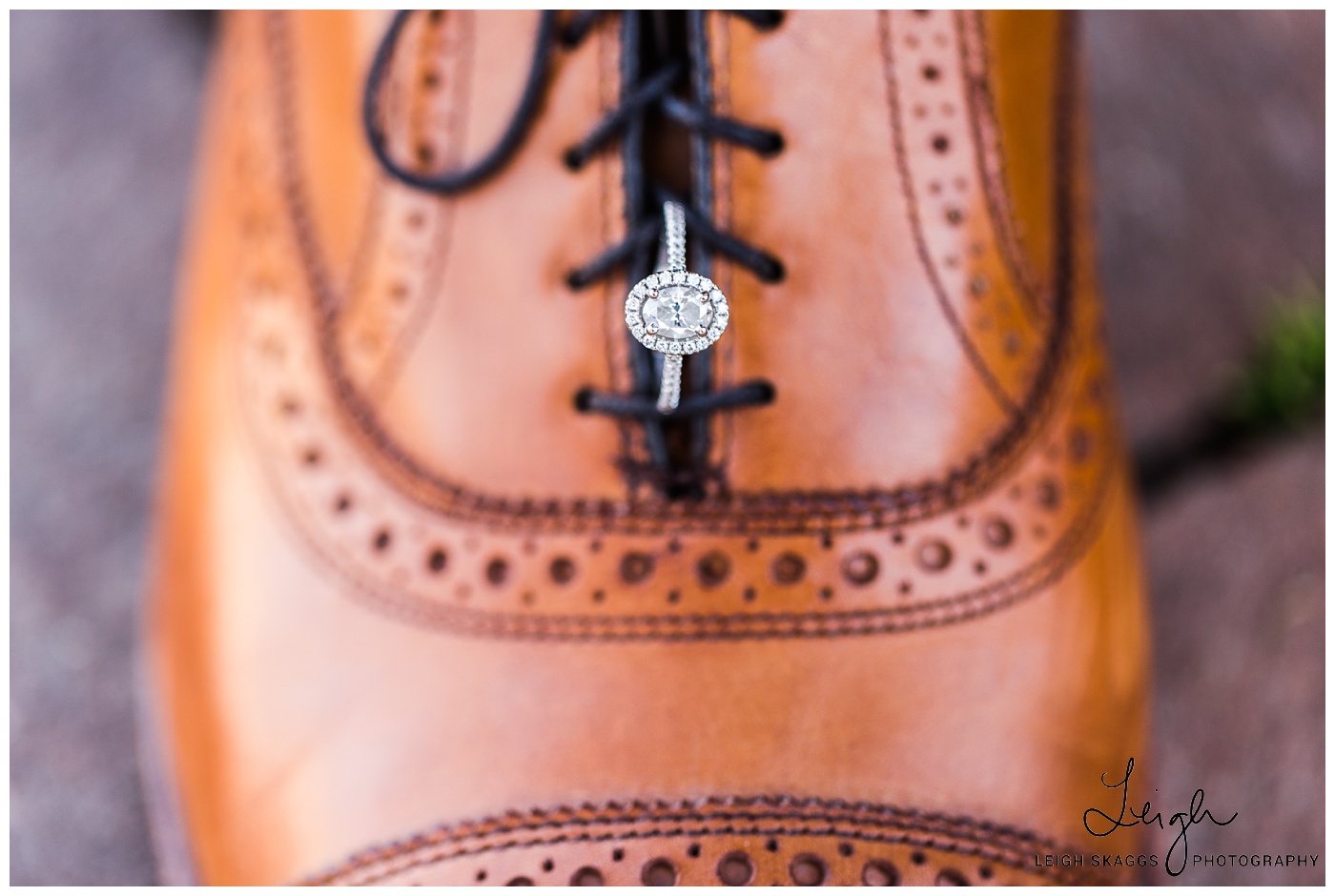 Pooch Tips:  If you want to bring your pooches to our engagement session (and please do!!!) a couple of tips…1. make sure they get a good walk before the session so they are a little worn out!  2. Bring water and some snacks for them!  3. Bring a friend who can hold on to them when they are not in the photos!  4.  Make sure we choose a pet friendly place!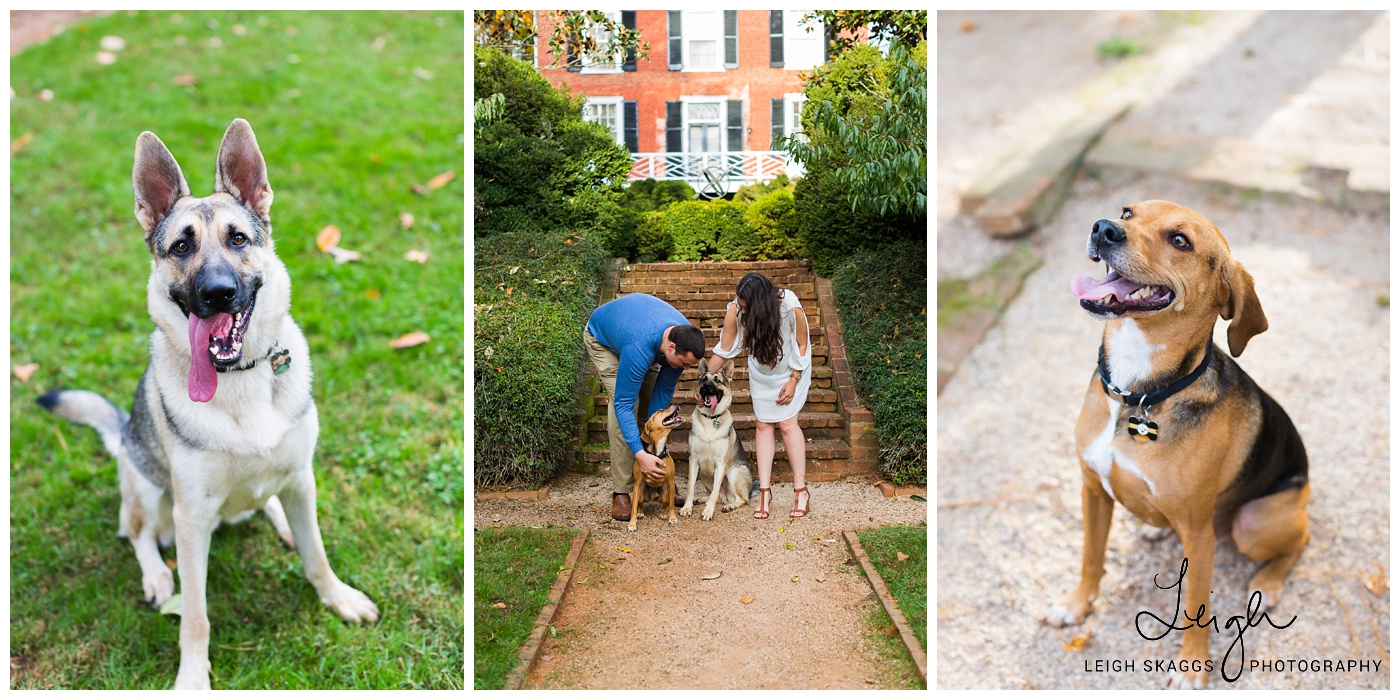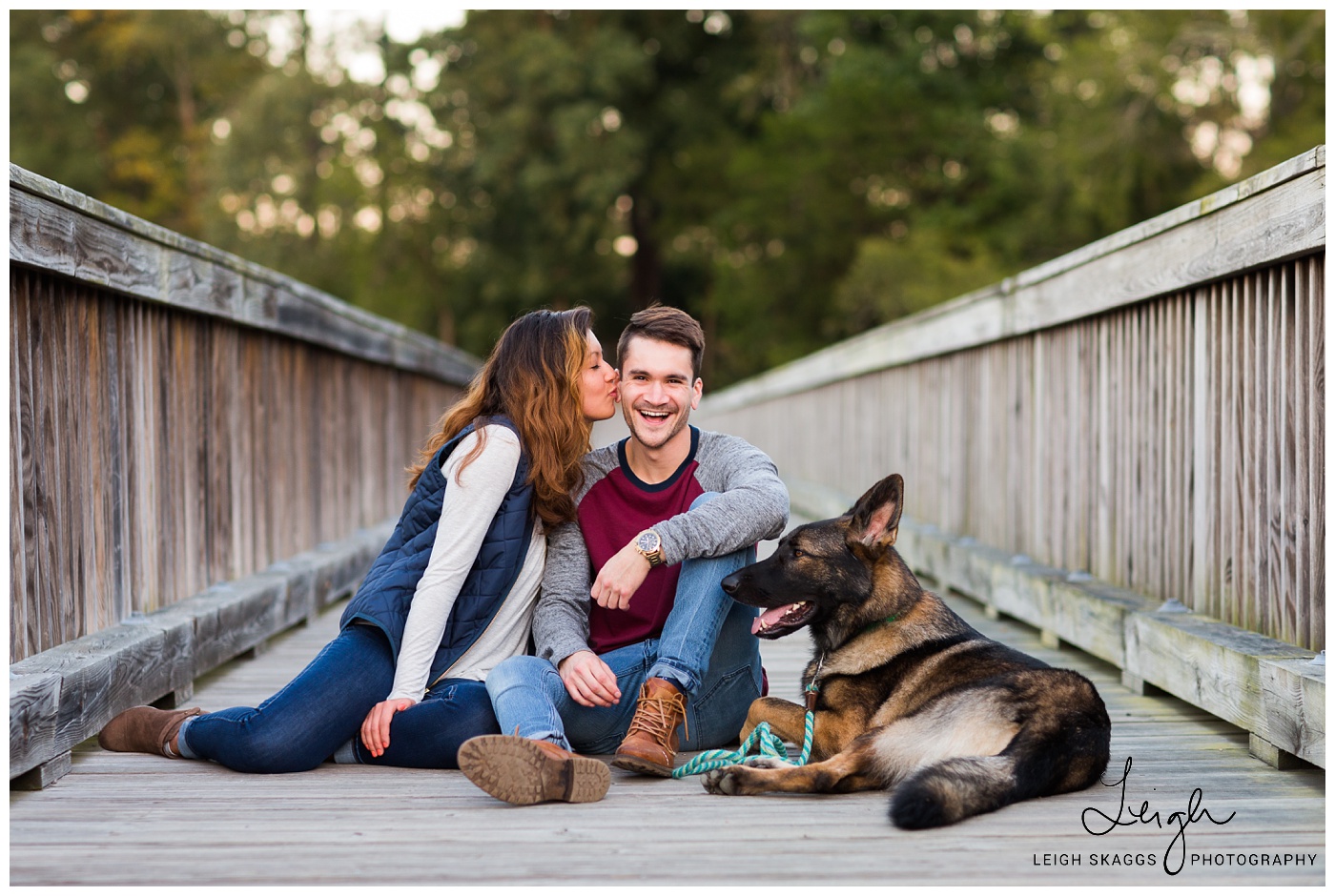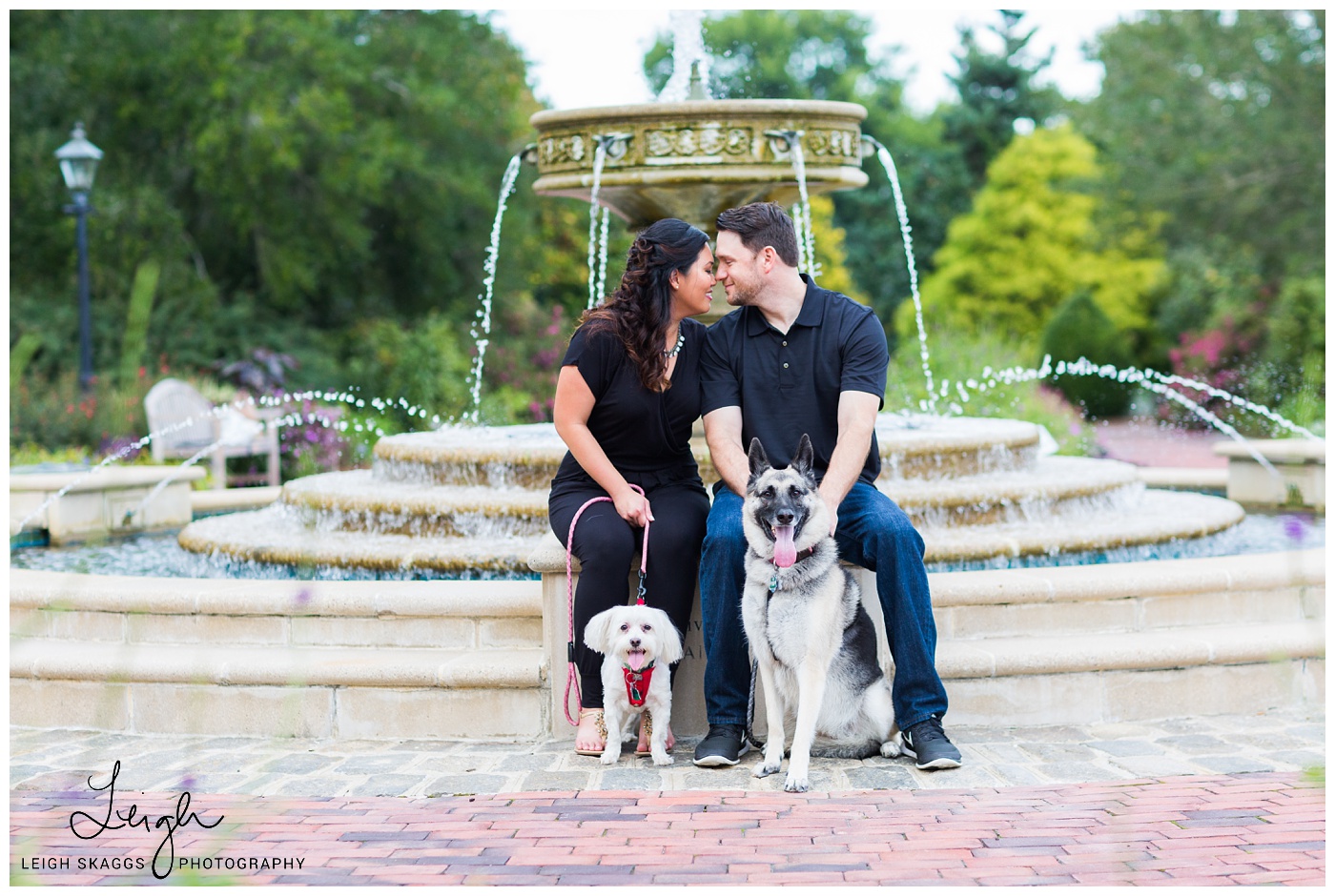 You are ready to tackle your engagement session armed with all this knowledge!  But if you still have questions…don't hesitate to email me at Leigh@leighskaggsphotography.net!  I am here for you 100% throughout this process.  And I promise, there are no bad questions!  XOXO!

Happy Planning!