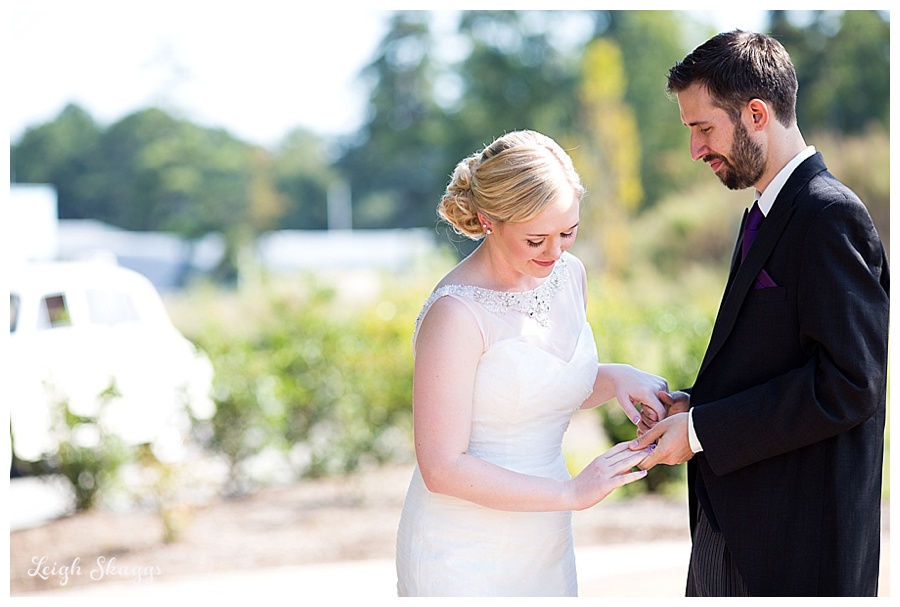 The First Look is a new take on an old tradition and I absolutely LOVE it!!  I wish that it was something that Jay and I had done on our wedding day…or just even hired a photographer for that matter…but that is another blog post entirely!  If you are not familiar, the First Look is a private moment before the hustle and bustle of the day begins, that you and your soon-to-be spouse are able to share together.  There are so many reasons that I think it is a great idea.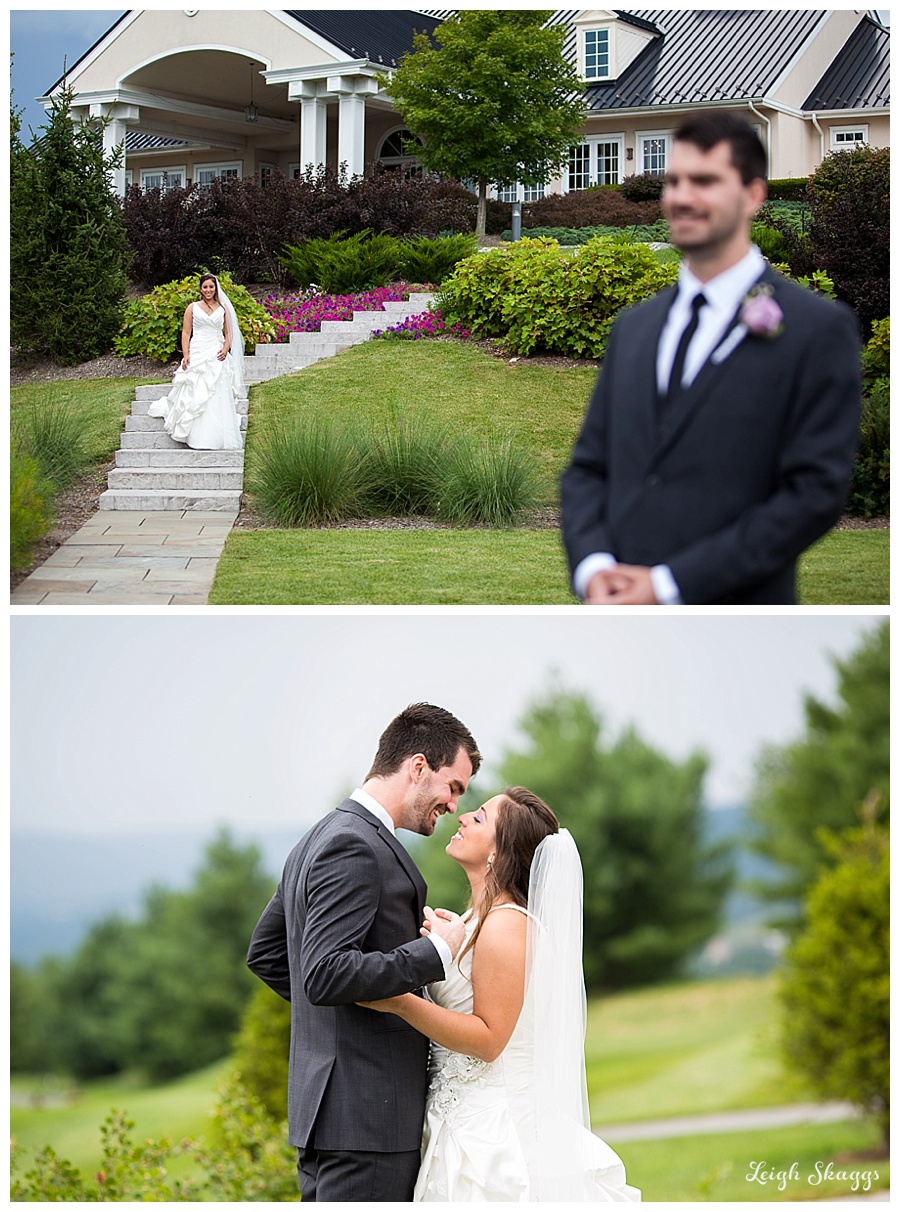 First, on your wedding day, you and your Groom literally spend NO time ALONE.  If you choose to do a First look before the wedding you will have a private (well mostly private because I am there to shoot it) moment for the two of you to just breathe and relax together before all the wild festivities take over.  Personally, I feel like this takes the pressure off the Groom to really enjoy all the emotions he is feeling about seeing you for the first time, as his Bride.  He isn't under the scrutinizing eyes of a 150 guests that are watching for his reaction.  It is just you and him and he can really let go and enjoy the moment.  Oh, and he gets to touch you and tell you how beautiful you are.  If you wait for the altar to be the first time he sees you…it may be another 30 or so minutes before he gets to really do those things.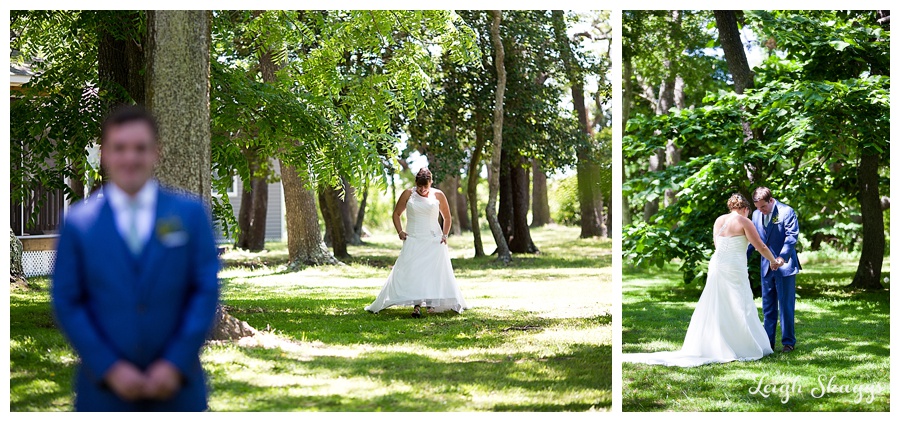 Second, a First Look will set the tone for the rest of your day.  And that tone will be relaxation!!  Seriously!!  Imagine these two scenarios.  You are hanging out with all your best friends, getting your hair and make-up done.  It's time to get dressed and everyone helps you get ready.  You are so excited because not only is your hair and make-up completely fresh and you look awesome, but you are about to go and see the love of your life.  There he is standing at the end of the path, not facing you.  Whenever you are ready, you tell him to turn around, and you get to see the face he makes when your eyes meet for the first time.  He is blown away by how gorgeous you are, and is even a little overcome with emotion.  You embrace, then twirl around a little for him.  He covers his mouth and is just awed by your beauty.  When you are done enjoying the quiet time together, we start taking some romantic photos of the two of you.  It isn't hurried, because we have plenty of time.  Your Bridal Party joins us and we take some fun Bridal party photos.  Then before guests start to arrive, we hide you away, where you get some quick touch-ups to your hair and make-up and get ready for the main event.  You are literally beaming and so excited to marry that gorgeous Man.  All the pressure that was building has simply melted away.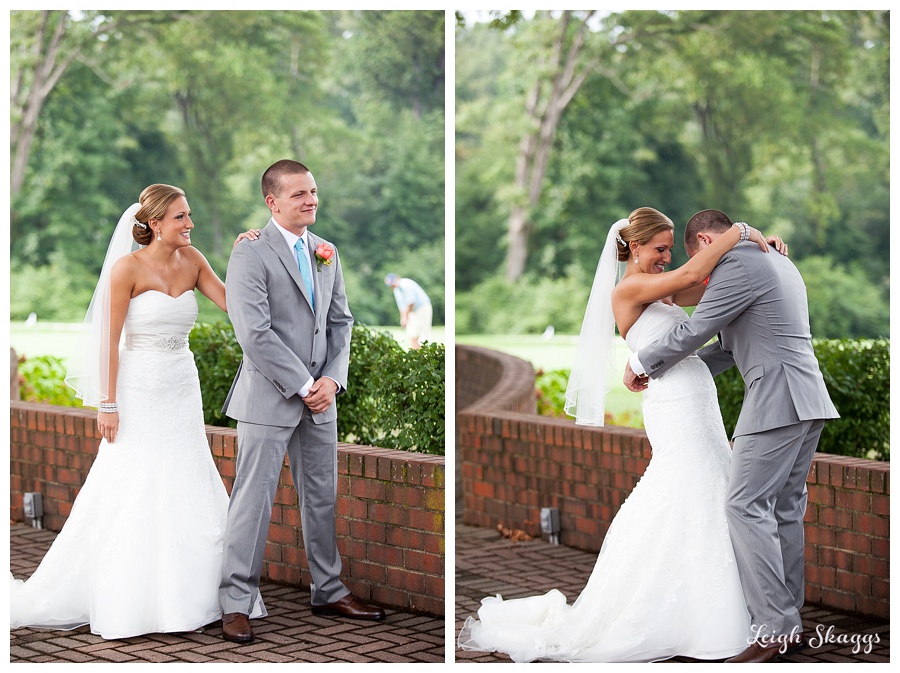 In the more traditional route, that gorgeous man is sitting in a church room.  His palms are sweating and he is really nervous.  It is almost time for the Ceremony.  When they come to get him he walks to his spot at the front of the church.  He is well aware that all eyes are on him.  When they open the doors to bring you in, he is so amazed by your beauty.  He is so excited to marry you , but has to wait to tell you how stunning you look.  He gets through the Ceremony, but now we are doing Family photos…then on to Bridal Party photos and by the time we get to the Romantic photos of the two of you…quite frankly, he is O-V-E-R taking photos and wants to just relax a bit.  And he still hasn't had any time alone with YOU.  By doing the First Look you break up some of the large group photos and this helps to not only make sure there are way more photos of your event, but also it takes some of the pressure off being constantly photographed.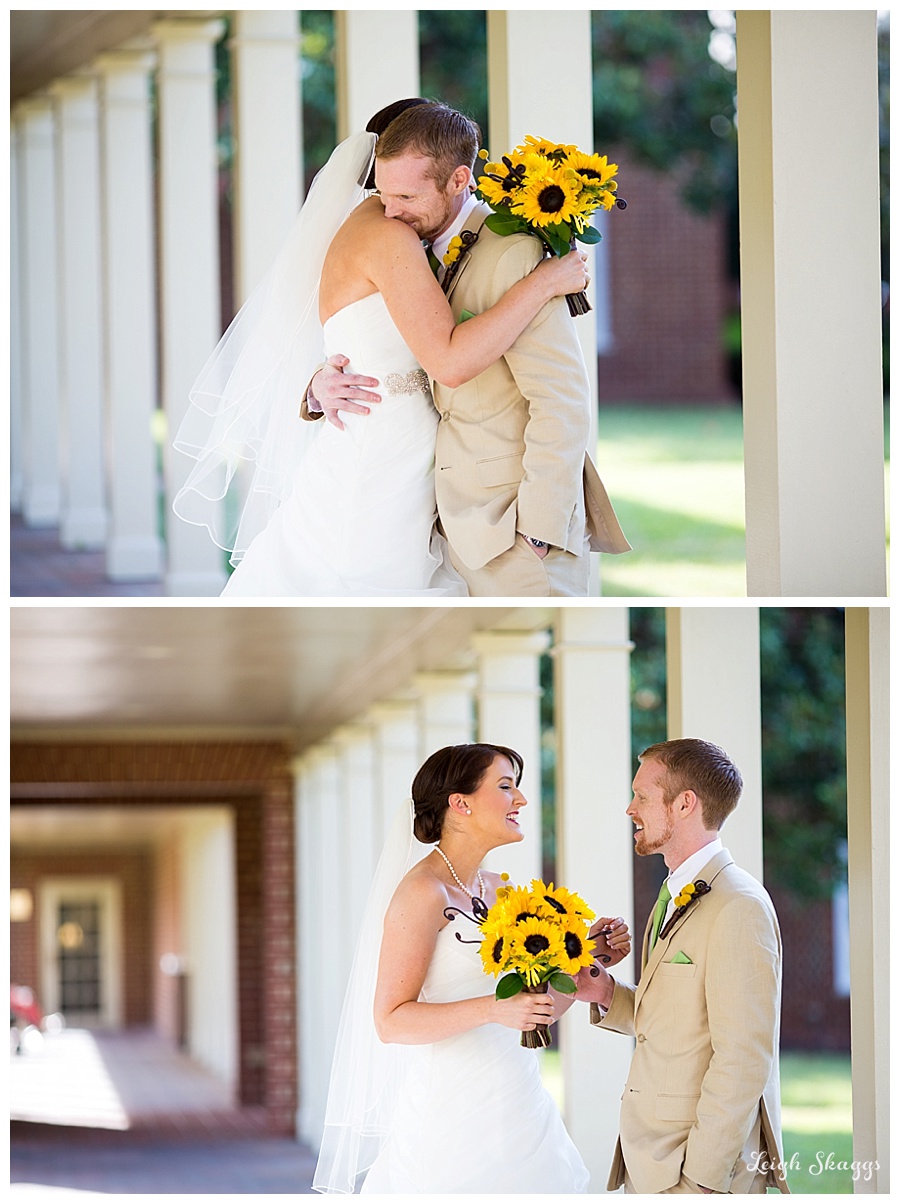 Another thing I love about the First Look is how it will give you more time to spend with your guests.  We have already finished the Bridal Party portraits and some of the Bride and Groom before the Ceremony.  After the Ceremony, we only really have to do Family photos and take some more of the Newlyweds!!  After that you get to go and enjoy your Cocktail hour.  And honestly, isn't that what you were looking forward to?  Celebrating with your Family and Friends?  By choosing to do a first look, you will spend more time enjoying your wedding day and less time rushing through wedding portraits.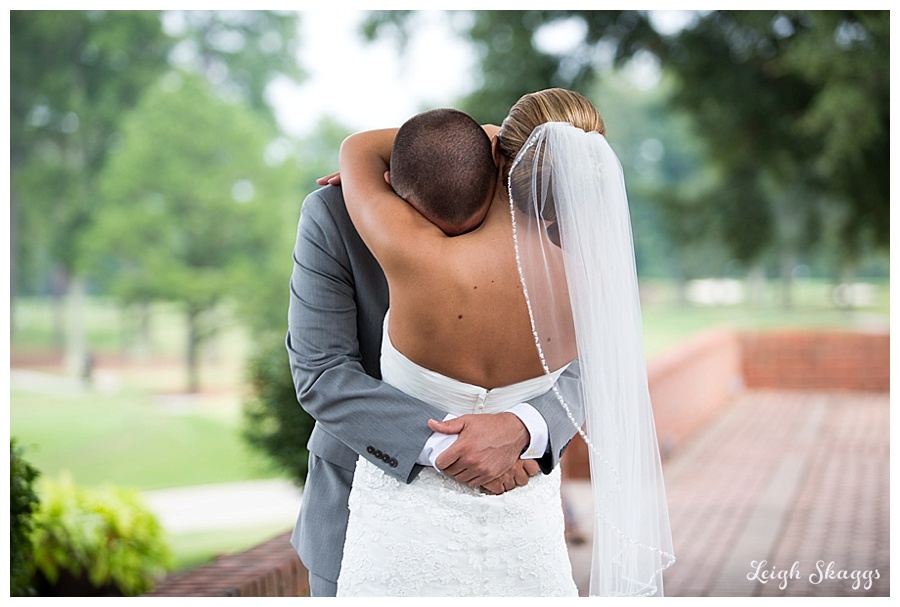 I want to make sure your wedding day is exactly how you have planned it.  But I also want to make sure that you get the most out of your investment in wedding photography.  So if you haven't considered a First look…just think about it.  If you decide it isn't right for you, then it isn't and we will make sure your timeline is the best it can be on your wedding day.  Either way, I promise, it is going to be an amazing day!! !