Last week we started my new series, "Ask the Experts," with Crystal Beng from Cherry Blossom Planning Factory.  She told you all about how to search for YOUR wedding planner!  She also said the next two things you should secure when planning your wedding are your venue and your caterer!  So this week, we will start there!  Up first, Deborah Davis from The Water Table, helps you figure out how to decide what is YOUR perfect venue! 
The Water Table is a beautiful wedding venue in Virginia Beach, Virginia with 2 rooms available to wedding parties, a grassy lawn for cocktail parties and gorgeous marina views!  If you haven't seen it, make sure to make an appointment, today!!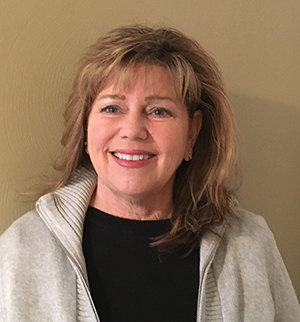 How did you become a Venue Coordinator?
We actually created the space primarily for a wedding venue because it is such a unique and beautiful location right on the water and marina. It has expansive water views that are spectacular during the day, and at night it's electrifying beauty really comes to life.
Let's pretend I am getting married, I am completely new to researching Venues…How far in advance do I need to book you?
Please do not ever hesitate to call us for our availability! We would love to talk to you. But generally, during the busy wedding months (May, June, September, and October) you should talk to us at least 12 months in advance.  
Planning a wedding is an overwhelming experience, there are SO MANY things that couples do not know about until they actually start planning the big day! What can they do to better navigate hiring a venue?
First, you need to just daydream about what "the perfect wedding" looks like to you. Is it Formal? Relaxed? Rustic? Is a ballroom the perfect setting for your big day or would you rather something different with a unique backdrop?  Then consider the scenery. Is it important to have amazing views while dining with your guests?  What does the space look like? Is the color palette neutral? Does it allow you to create the day of your dreams?  And last, what vibe do you feel when you are there. Does it make you feel happy and relaxed?
What sort of things and who should I bring to our first meeting?
Ideally, your Fiancé, Coordinator and maybe a parent should be at your venue meetings.   If there are too many people there the couple can lose sight of what is important to them the most.
Is there a contingency plan for outdoor spaces?
At The Water Table, we ALWAYS have a "plan B," just in case!
Is the bridal suite included in the price?
There is a Bridal suite included on each floor!
What type of tables do you have (shape, size, top table)? Are there different options?
We include tables in a variety of shapes and sizes. From large rectangular head tables to round sweetheart tables, we have got your table needs covered.
Are tables, linens, chairs, plates, silverware and glassware provided, or will I have to rent them myself or get them through my caterer?
Your caterer and coordinator will be able to help you obtain everything you need to make sure your complete wedding vision is achieved!
What time can my vendors start setting up on the day of the wedding? How much time will I have for décor setup?
When you choose The Water Table, it's available from set-ups to send offs! It is a 12-hour rental.
Is there a caterer that the venue prefers that I use, or can I choose my own?
The Water Table requires that only our pre-selected licensed and insured caterers operate in our facility. We offer several exceptional caterers from which to choose, so outside caterers, family and friends are not permitted to provide cooking or catering.  The caterers with whom we work offer a wide variety of food choices and menus that are personalized for each event. Our choice of approved caterers ensures that all parties have an event with the best possible experience and memories.
Can I bring my own wine, beer or champagne, and is there a corkage fee if I do? Can I bring in other alcohol?
Yes, The Water Table allows you to purchase your own alcohol and provide it to your caterer for serving. Our caterers provide the bartenders. The Water Table caterers are all licensed and also offer the option to provide you with full bar service needs, including alcohol purchases. Kegs are not permitted.
What sort of things do you see trending right now?
Special effect lighting, String or bistro lighting on our covered porch is huge! Blushes, peaches, melons and champagne colors!  Using unique chair styles really make a difference in the room.  And opting to have the Ceremony on site at our venue (which is included in the price!)
Is there anything else you think a couple should ask a venue coordinator that they are hiring and we haven't covered?
I would make sure you ask lots of questions of your venue coordinator. But also be sure that they will be there along the way to help answer any NEW questions that may arise. We are always here to help you plan and achieve your dream wedding.