If you have been following along with my new series, "Ask the Experts," you have met a Wedding Coordinator, a Venue Coordinator and a Caterer.  All three of these amazing Women have given you lots of insight into how wedding planning works, along with questions to ask YOUR experts.  Today, I would like to help you navigate the world of photography!  I have been photographing weddings in Hampton Roads Virginia and beyond for several years, (I have even been to Mexico to document a beautiful wedding.)  And I have learned much along the way that can make your day run smoothly. 
Making sure you have a skilled and experienced photographer is one of the most important aspects of your planning.  Wedding days actually NEVER go as planned!  There are just too many moving parts!  In fact, when I make a timeline for my couples, I know at some point, we will be behind and it will be my job to still get all the photos done in much less time that I had hoped for.  Your photographer must be able to think on their feet, change course on a dime, deliver an excellent product under stress, and make it all look like this is exactly how it is supposed to go down.  So let me help you navigate photography!  Here are some things you need to know!
What made you decide to become a Photographer?
I have always loved photography. One of my favorite things to do when I was young was pull out my Grandmother's photo albums and just look at the pictures of everyone. I loved the emotions captured, the feel of the paper, even the smell of the albums. As I got older, photography was something that I always wanted to do, but I went into nursing to pay the bills. After my second child was born, and the digital age happened, my Husband bought me a nice camera and encouraged me to try to make it into a business! I am so glad he did!
Planning a wedding is an overwhelming experience, there are SO MANY things that couples do not know about until they actually start planning the big day! What sort of things would you tell couples about searching for their Photographer?
I usually tell my couples that you will spend more time with me on your wedding day than you do with anyone else.  So you better like me! If you don't, we aren't a good fit and you should keep searching until you do feel that way about someone.
Let's pretend I am getting married, How far in advance should I start shopping for a photographer?
Typically for the busy wedding months…May, June, September and October…I book out about a year in advance. But it is always worth checking with me, because some dates are more popular than others!
What sort of questions should I ask to make sure you and I will be a good fit?
I feel like when you are talking to your wedding photographer, they should be asking questions about YOU! How did you meet? Give me details about your engagement! Tell me about your wedding? I want to know about your love story! If you meet with your photographer, whether at a coffee shop or on facetime, you should feel confident that you like that person, personally! And also feel like that will be able to handle the job!  Because let's be honest, you only get ONE shot to get wedding photography right!

What sort of things or who should I bring to our meeting?
Typically I meet with the couple and sometimes a mom, too! These are good people to have at the meeting. Please bring with you any questions you may have for me. I know sometimes once we start talking you might forget to ask me a question you meant to…so bring a list!
What information will you need from me before the big day?
Before the wedding, we will have met up a few times…either at our initial meeting or our complimentary Engagement session. There are a few other small pieces of information I will need from you before the big day. I like to know the names of everyone in your Wedding party and your immediate Family. This way I don't say "Hey you in the tux, move a little to the left," during photographs. I also use the names of the immediate family to work on a shot list for Family formals so that we can move through them as efficiently as possible. The other things I will need from you is a list of your vendors. I like to make sure I credit all the amazing people who work so hard to make your wedding vision come to life. And lastly, I want to help you work on your timeline (if you have a coordinator, I will contact them about this.) I know generally how long it takes for 5 Bridesmaids to get ready (longer than you think!) or when we need to start hair and make up if we are doing a first look. So we will be sure to go over that before the wedding day!
Why should I hire a professional and not just get my friend to shoot my wedding photos?
There are lots of obvious reasons that it is better to spend some money and hire a professional over a friend with a camera. The experience that I have shooting many weddings a year, helps me to anticipate when and where special moments will be happening. I know what to do if a hurricane changes your outdoor wedding plans, and I know how to use my camera in every foreseeable lighting situation. 
But more importantly than that, your wedding will be a BLUR! It takes so long to plan and is over in the blink of an eye! The only thing you have at the end of the day are your memories and your wedding photos. You want to make sure you are hiring someone you can completely trust to document your day from start to finish, so that you can relive it over and over for the rest of your lives!
What do I need to know about a First Look?
A First Look is a great way to get some time alone with your Fiancé before the festivities happen, to get a good portion of your photos done before the wedding starts, and maximizes your time spent with your guests. When we do a first look, we like to shoot with long lenses so we are giving you some time to yourselves. I feel like the Groom is able to have a very authentic emotional response to your appearance because he doesn't have 150 sets of eyes on him. After you get some time alone, we will start to shoot some romantic portraits of you two. Then we will bring in the Wedding Party and shoot all of their photos. After that, we will get you hidden away before guests start to arrive so you can freshen up! This means that after the Ceremony we only have to do Family formals and some more of the two of you. Generally this will even get you some time at the cocktail party enjoying your guests and let's be honest aren't you really there to enjoy spending time with your Family and Friends!! I know the First Look is not for everyone, and that is OKAY!! But please consider the possibility!
My friend did an Engagement session for us! Do we really need another one?
All of my Engagement sessions are a gift to my Couples because I truly feel that the first time we work together should not be on your wedding day. When we do an Engagement session, we are building a relationship. We will no doubt draw on some of the things we learn at the engagement session, but it is so much more important than that! We will have had an experience that was fun and relaxed and (*the Groom will realize that I am not going to torture him!*) Then on the wedding day, when I walk in, you will know, in your bones, that I am there for you! Because we are friends and I want nothing more than to make sure your wedding day is documented as if it were my very own Daughters wedding day. So yes, even if you have already had an engagement session, I truly feel that it is important!  
How do you handle guests that want to shoot the wedding with their iPhones, ipads and digital cameras?
I know that all of your guests want to have photos of your wedding to upload immediately to social media! In this day and age it is important. But I do feel like you lose your guests focus and attention if you don't consider an unplugged Ceremony. Instead of having them clamoring to get a shot of you coming down the aisle, let me do that! Encourage them to be present with you and your Fiancé in the moment!
At the reception, it is fine to snap away! But help your guests take a quick break from social media during your Ceremony!
How long after the wedding can I expect to see my photos?
I will usually have a sneak peek of your wedding up on my blog and social media with-in 2 days of the event. Your photos will be completely edited by 4 weeks.
Why is Wedding Photography so expensive? 
You are not only paying for AN experience you are paying for OUR experience.  It may seem like we just come on the big day, pull out our cameras and push a button, but in all honestly, we just make it look that easy!  A lot goes into wedding photography that you never see!  Wedding photography actually starts with our first meeting.  Whether that is in an email, at a coffee shop, a studio or on facetime, this is when our job starts.  After that, we typically spend several hours prepping for your wedding before it has even happened! Through engagement sessions, editing, emails, timeline building, and for me memorizing your family tree…all of this prep helps to ensure your day runs smoothly!  On your actual day, we typically show up about 30 minutes before our designated start time to set up equipment, scout locations and prepare to be creative.  Throughout your day, we are tweaking timelines, managing large groups of people, making split decisions to make sure your day runs as planned, and also documenting everything that happens.  Afterwards, we spend days/weeks backing up, culling, editing, uploading and making sure your photographs are perfect before you get them back.  Then we are educating you on how to download your photos, making albums, printing, and making sure you and your Family are happy with our services.  So when you hire your photographer, consider that their pricing is not only to show up on your day for 8-10 hours and shoot the wedding.  We work very hard to make it look as easy as it does…but there are many, MANY hours that go into every wedding that we do behind the scenes.   
 Is there anything you would like to tell clients about the process that they don't know or something they should be asking during the process?
Wedding planning is overwhelming! Let's face it; you probably haven't done this before! All of your professionals are here to help guide you along the way. Make sure you ask lots of questions and make lots of notes. And don't feel like you can't reach out and ask for help when you feel overwhelmed! We all know at some point you may feel that way and we are all here to get you through it!! Happy Planning!!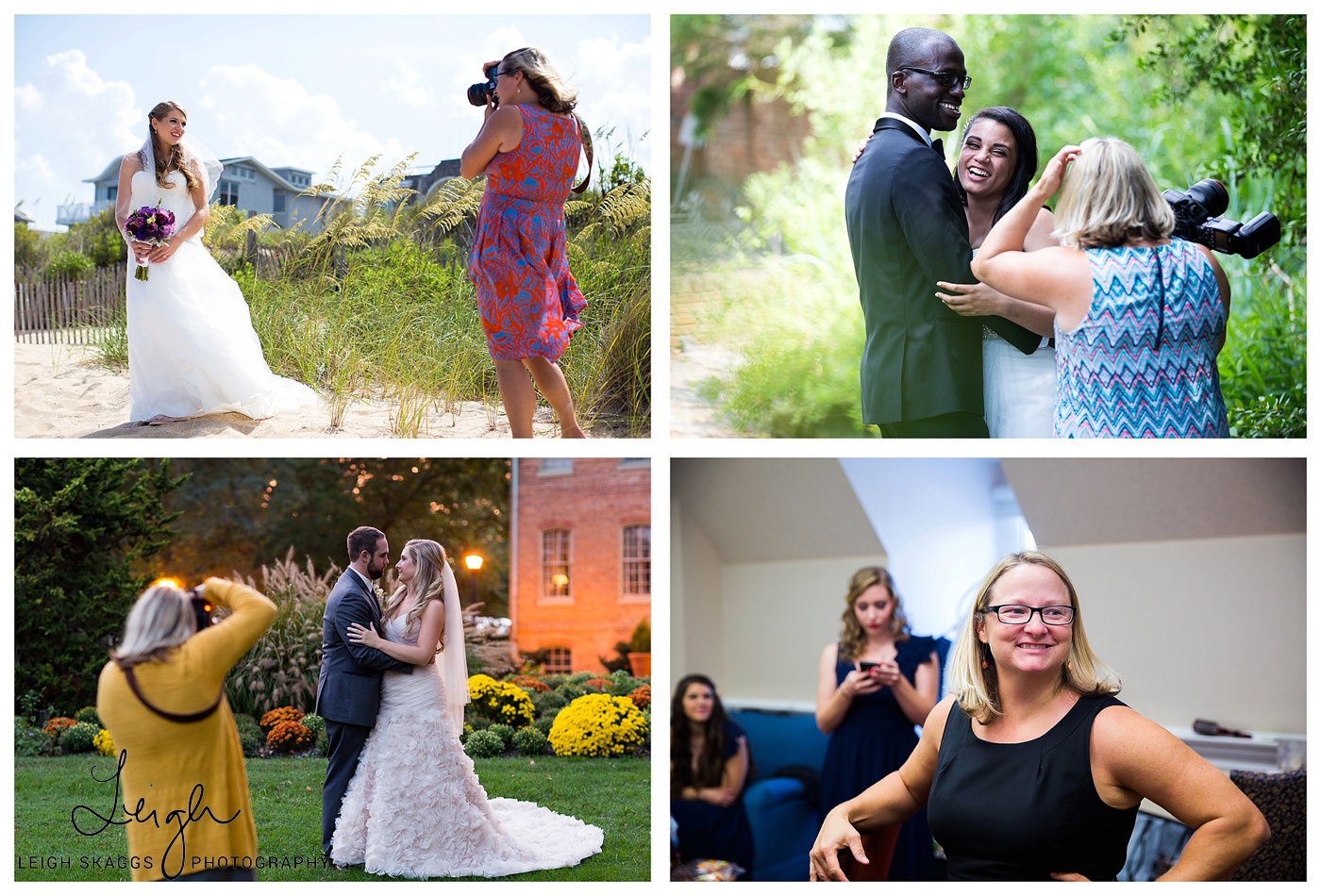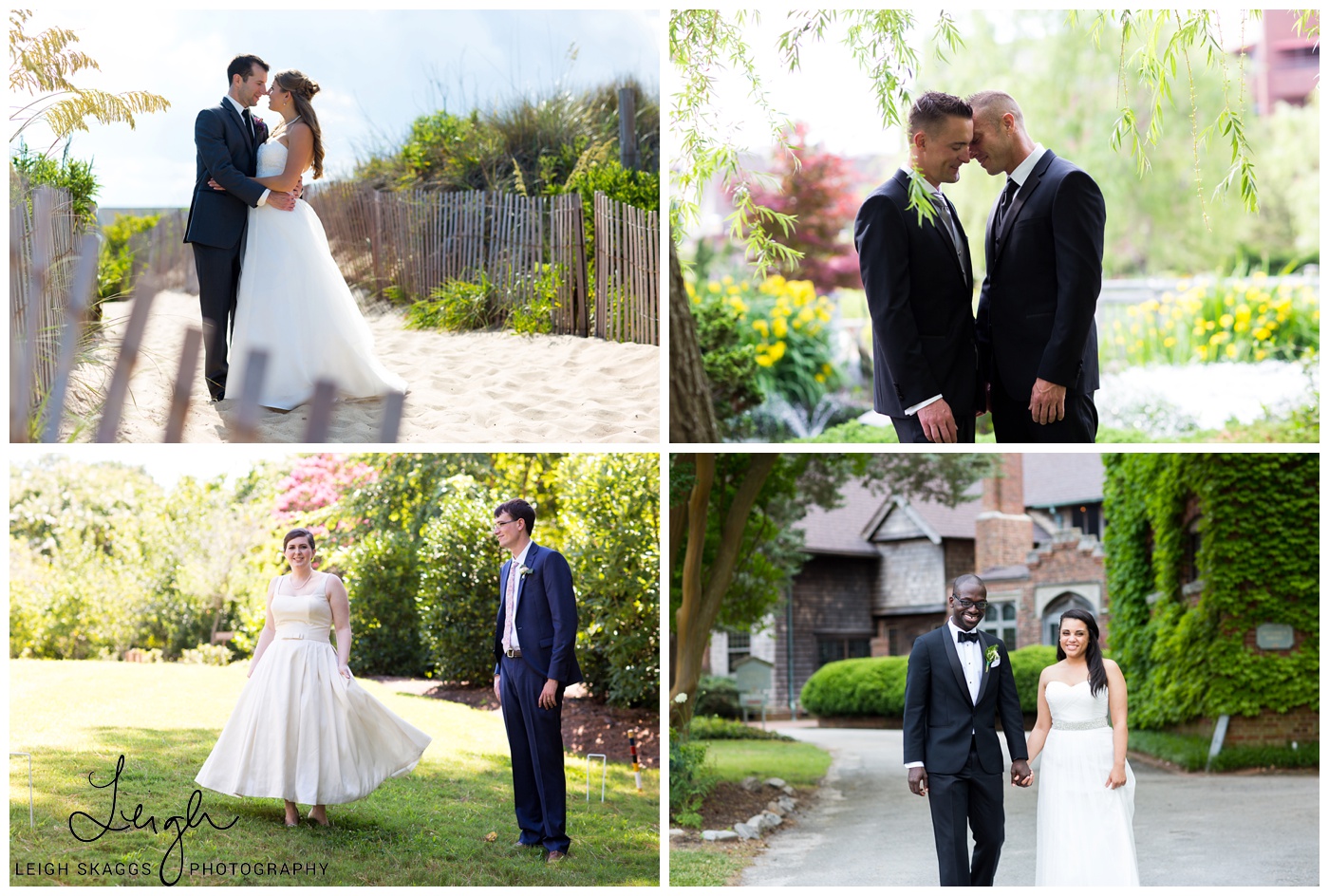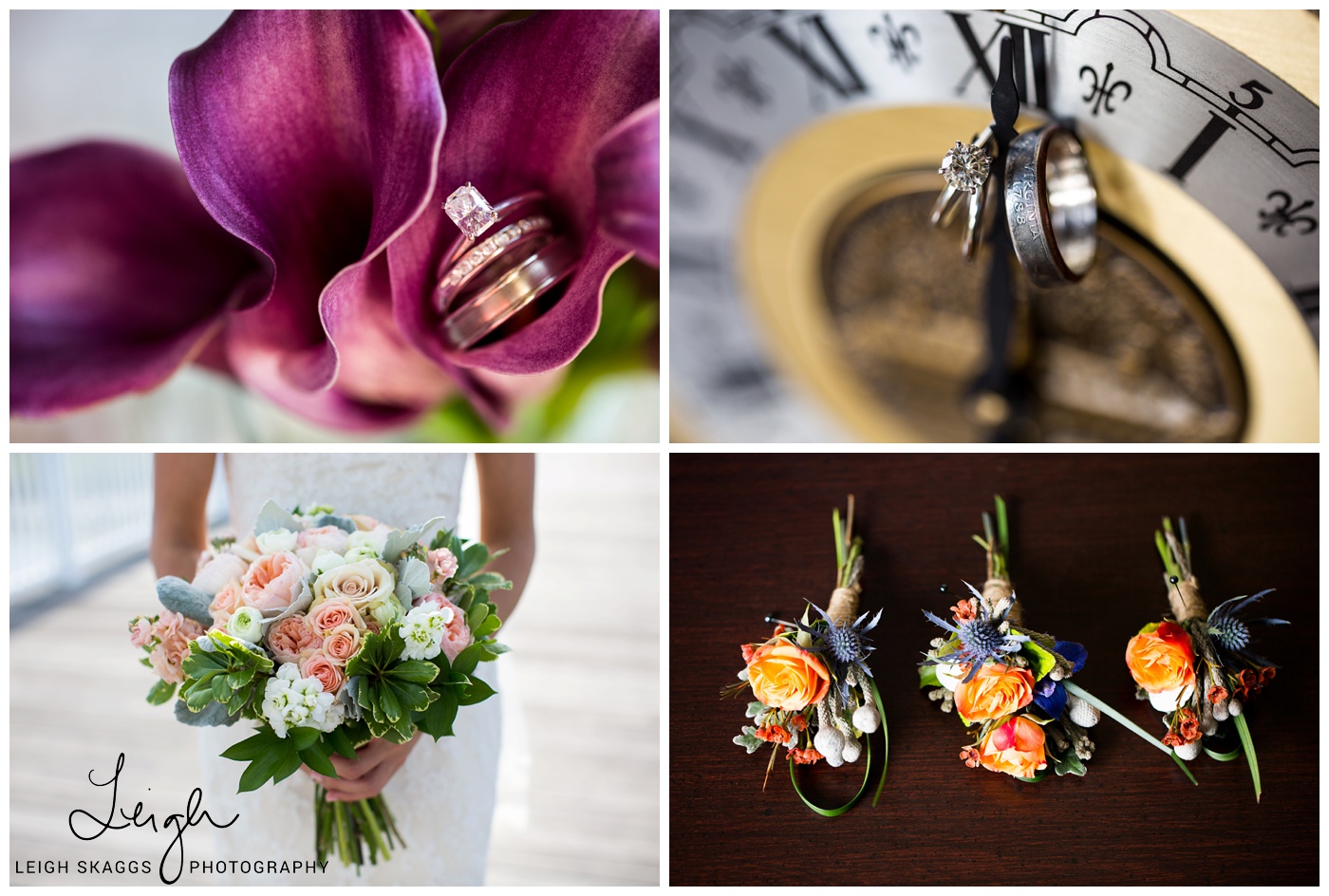 Missed any of my other "Ask the Experts" series?  Check out Crystal Beng, from Cherry Blossom Planning Factory, guiding you through Wedding Coordinators.  Deborah Davis, from The Water Table, helps you navigate venues.  And Cathy Carter, from East Beach Catering will make sure you and your guest know what  to ask your Caterer.  XOXO!