Jessica Steadman is the master baker behind Cake Delights…and not only are her creations beautiful but also DELICIOUS!!  She taught me so many things about cake design.  I had NO IDEA all the ins and outs of being a professional cake baker.  I really felt so informed after speaking with her…and can't wait to share all of the GREAT tips and tricks she let me in on!!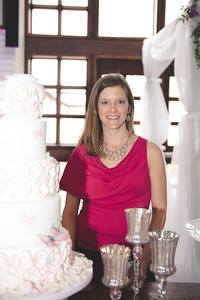 What made you want to become a cake designer?
I used to be a schoolteacher! After my middle child was born I became a Stay at Home Mom. I always loved baking with my Mom as a child and I started baking cakes as a side business. My first year, I did 3 weddings and I was HOOKED!!
Let's pretend I am getting married, I am completely new to researching cake designers…How far in advance do I need to book you?
During the busy wedding months (May, June, September and October) I am usually booked about 9 months to a year in advance. For non-prime wedding months, typically 3-6 months are needed.  
Planning a wedding is an overwhelming experience, there are SO MANY things that couples do not know about until they actually start planning the big day! What can they do to better navigate hiring a cake designer?
It is important that a couple be honest about their budget and their wedding priorities. To some clients the cake is VERY important and they spend a good portion of their budget on this reception centerpiece. To some it is less important and they are more interested in Dummy and Kitchen cakes.  Also, how much cake will be needed for your guests? Usually everyone does not eat cake. So you don't have to have enough for everyone attending the wedding.  Another thing, having lots of different flavors for the caterer to serve may not be the most realistic choice. One option is to have two different flavors in each slice so that each guest can sample both.
Dummy cake? Kitchen cake? What is that??
A Kitchen cake is a cake that is baked and iced in your same flavors as your wedding cake but it isn't decorated. It is only given to the caterer so that they can cut it when it is time.   When cut, it looks exactly the same as the other cake and you can feed a lot of guests with it and it is less expensive than an ornate cake.
A Dummy cake is a faux cake that is iced and decorated exactly the same as your wedding cake, but not edible. This would be good if you wanted several tiers but didn't need them all to be cake. Because it takes the same amount of time and supplies to decorate a dummy cake, the cost difference isn't huge. The best cost saver is to get the extravagant design you want but in a smaller tiered cake, then opt for a kitchen cake for additional coverage.
What sort of things or who should I bring to our first meeting?
To our first meeting bring your Fiancé and anyone else who you want to involve in the planning process. Try to have a good idea of the guest count so I can quote cake size…a round 3-tier can range from 55 servings to over 100, so we adjust sized accordingly based on guest count.
Also, please bring pictures of cakes you like. We will talk about what elements you like from the photos and be able to make a sketch of YOUR wedding cake from your ideas. If you have swatches of your colors, pictures of your theme, tables, or linens, these will also help me get a feel for your wedding.
When do we schedule a tasting?
Tastings are done during the initial cake consultation. I do NOT charge for this because I believe you wouldn't buy a car without test-driving one, and you shouldn't buy a cake before tasting one. I will pull flavors that you like (if you don't like chocolate I won't give you that) and we can tweak the taste to make sure it is what you are looking for. We will talk about Buttercream vs Fondant. Buttercream is more of a frosting spread and it tastes delicious! Fondant is more of a doughy, chewy texture. It is found on lots of ornate cake decorations because it looks great and holds up well in the elements.
How far in advance of my wedding will my cake be prepared?
About 1 to 3 days, depending on the flavor and complexity of the design. I do not freeze my cakes, I make everything from scratch and use fresh ingredients in all my cakes.
Who serves my wedding cake? Do you? The caterer? Is there a fee for you or the caterer to do this?
The caterer will serve the cake. Make sure you talk to them about any fees that may be involved in this.
Do you set up and break down my cake table?
I will set up the cake table when I bring the cake. Anything you leave on the table for me I will also set up. This includes cake toppers, slicing tools, champagne flutes, etc. I do not break it down. Typically the caterer does this.
If I want flowers on my cake does the florist do this or you?
If you want sugar flowers, I have these custom made. They hold up great and are beautiful.
If you want fresh flowers the florist will leave them for me and I will put them on the cake.
What about a Groom's cake?
These are so fun! They are becoming more traditional at rehearsal dinners!
What sort of things do you see trending right now?
Flowers as a focal point, buttercream over fondant, several cakes of varying heights, and gold accents.
Is there anything else you think a couple should ask a cake designer that they are hiring and we haven't covered?
Make sure that you aren't afraid to ask about your cake designer's process. Do they use fresh ingredients? Do they bake cakes from scratch? Are they homemade? Also, make sure that about 2 weeks before the wedding I have a very accurate guest head count. That way we can finalize our plans, adjust designs, cake size or pricing as needed.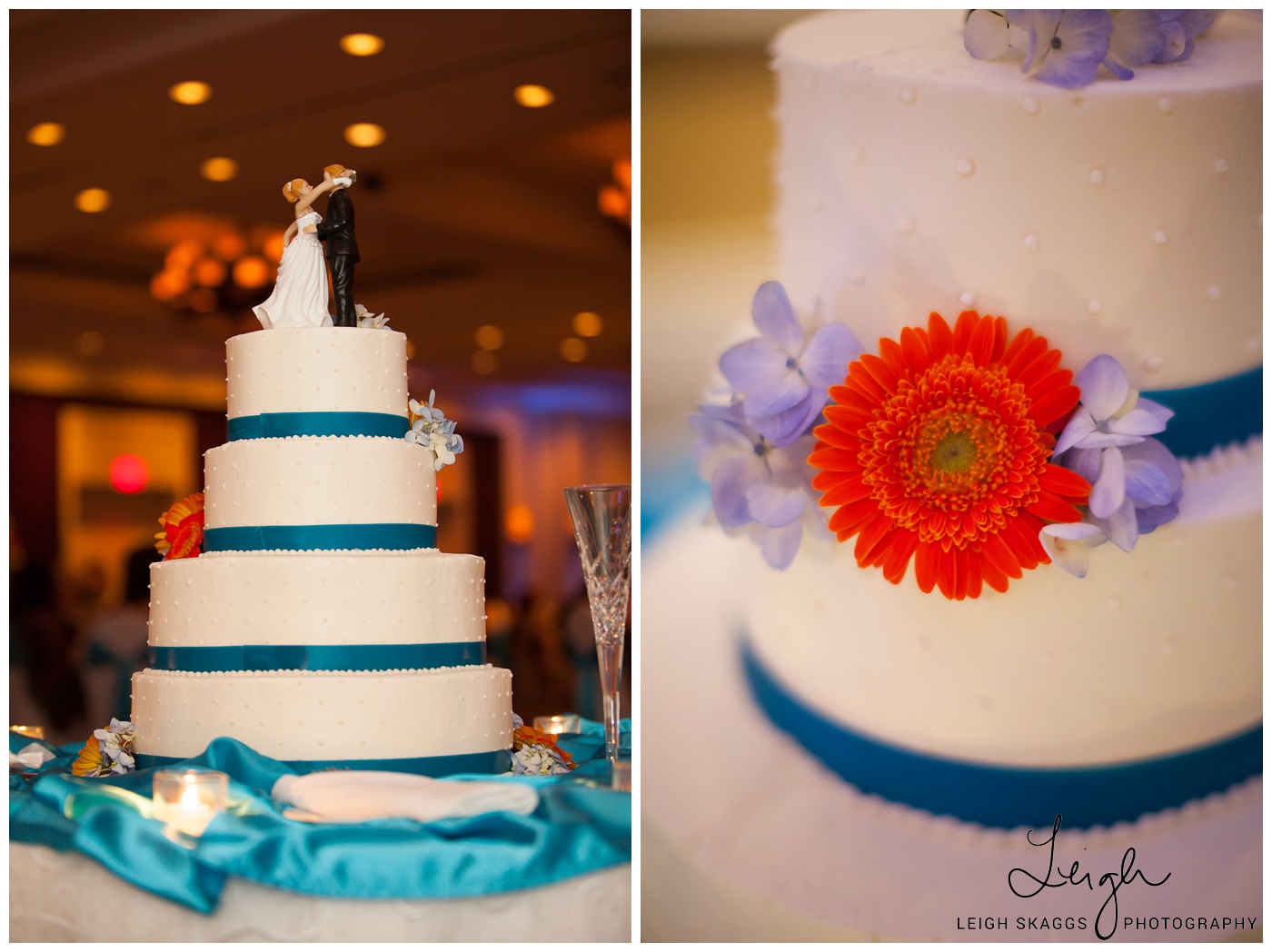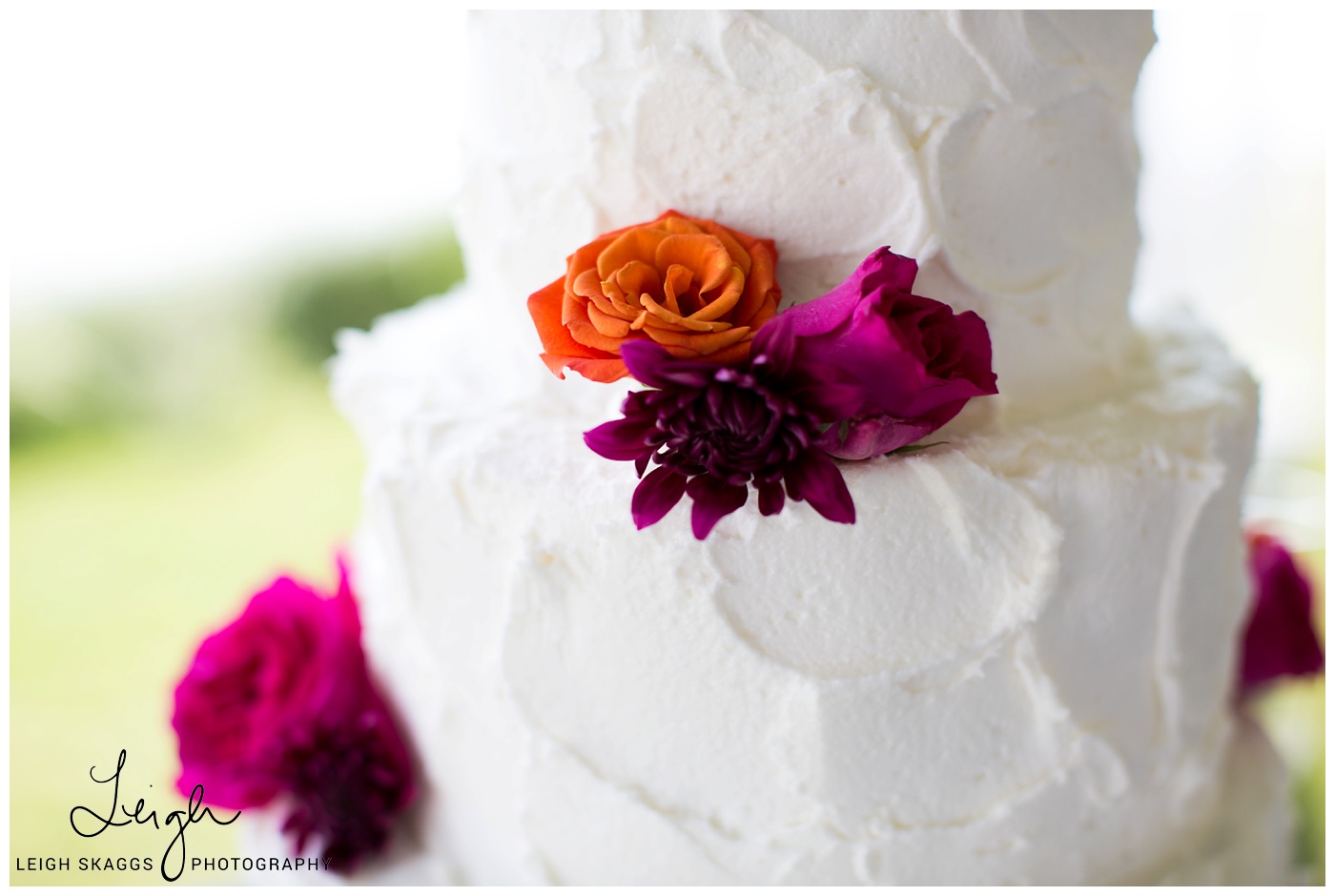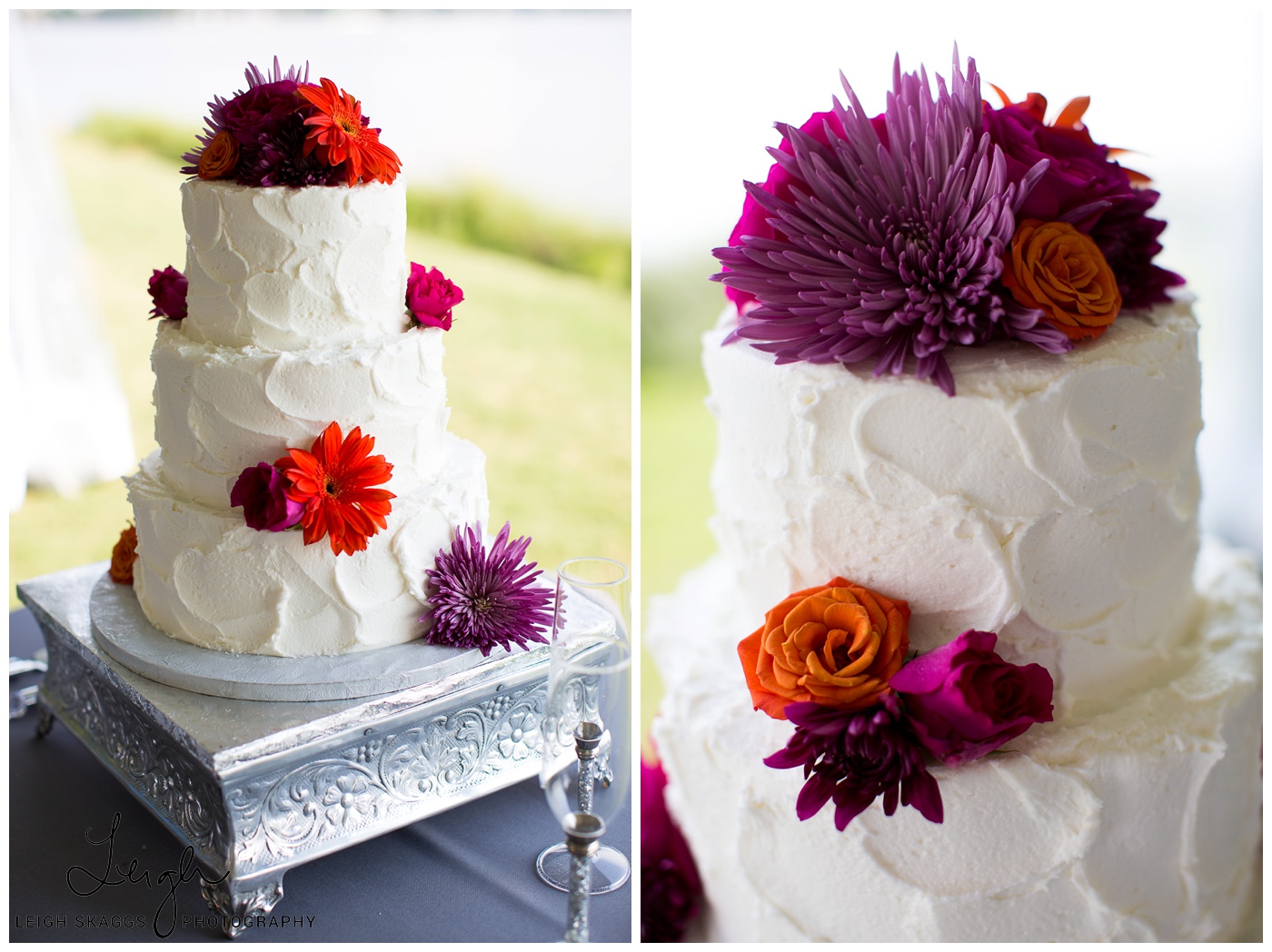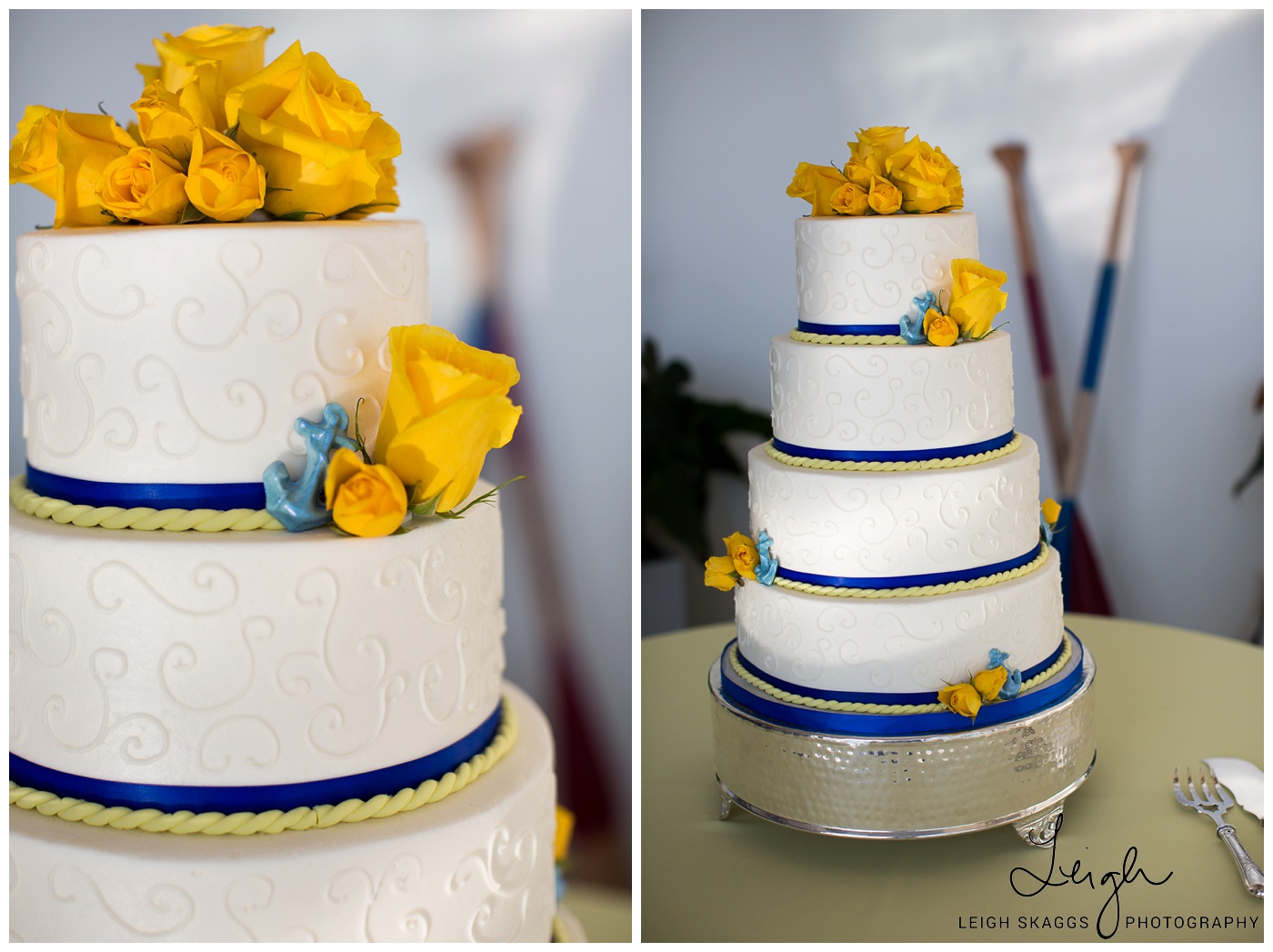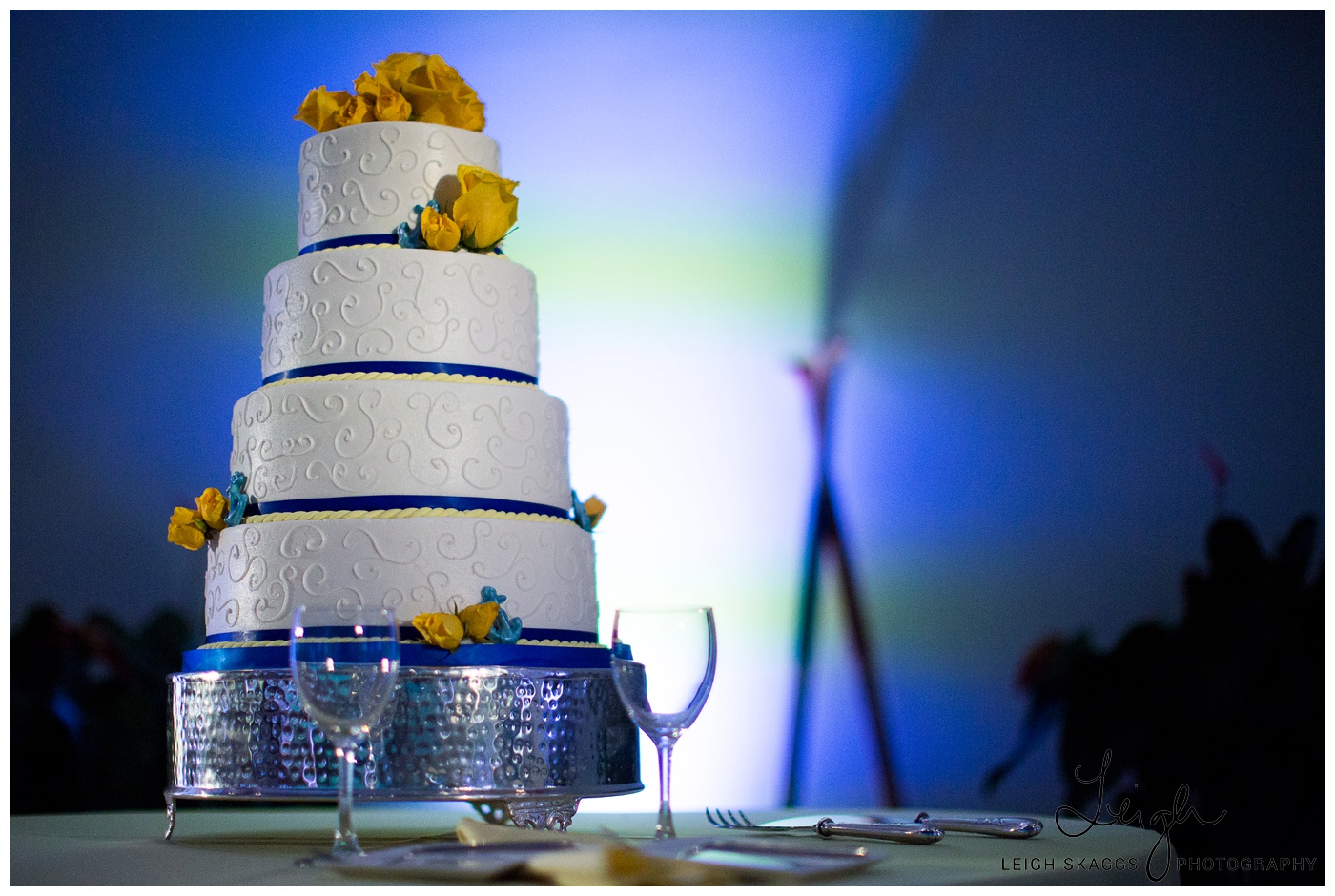 And if you are just tuning in to Ask the Experts…catch up with all the AMAZING advice here!!    Wedding Coordinator, Venue Coordinator, Caterer, Photographer, DJ, Floral Design, Videography and Hair and Makeup Artist!