Several years ago, when I was just starting out, I was lucky enough to have the opportunity to photograph this wonderful family.  So when Carol contacted me about meeting them all again to update their family photo I was thrilled.  When she mentioned that Christian, their youngest Son needed some casual Senior photos, I was floored.  I couldn't believe he was a Senior already.   Thanks for making me feel old Christian!  🙂 
The last time we got together on the Ocean View beach in Norfolk Virginia, it was so windy, it was almost impossible to get a good photo.  This time we were very lucky to get a beautiful, semi-cool (for July) evening.  The wind was mostly cooperative and we had a lot of fun taking family portraits.  Christian was a true sport…even with a bruised toe he managed to launch himself in the air several times to get some great volleyball pictures.  Jaimeson, not to be outdone, is always showing great smiles.  And of course Jamie and Carol were gorgeous as usual!  Thanks Reyes Family for the fun evening!   It was a pleasure working with you all again!
First some Family Portraits!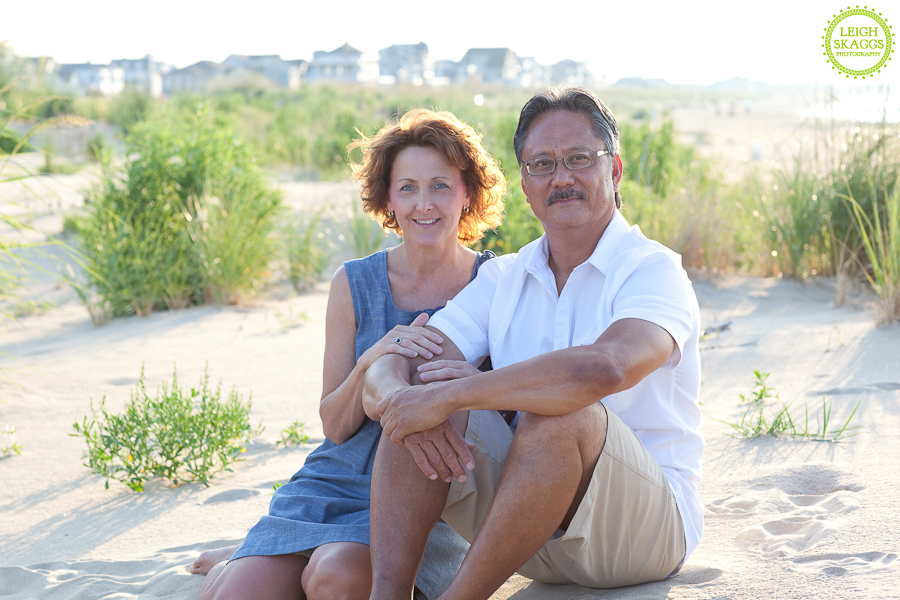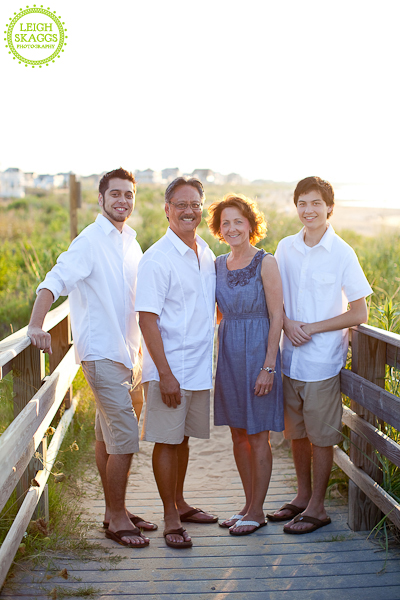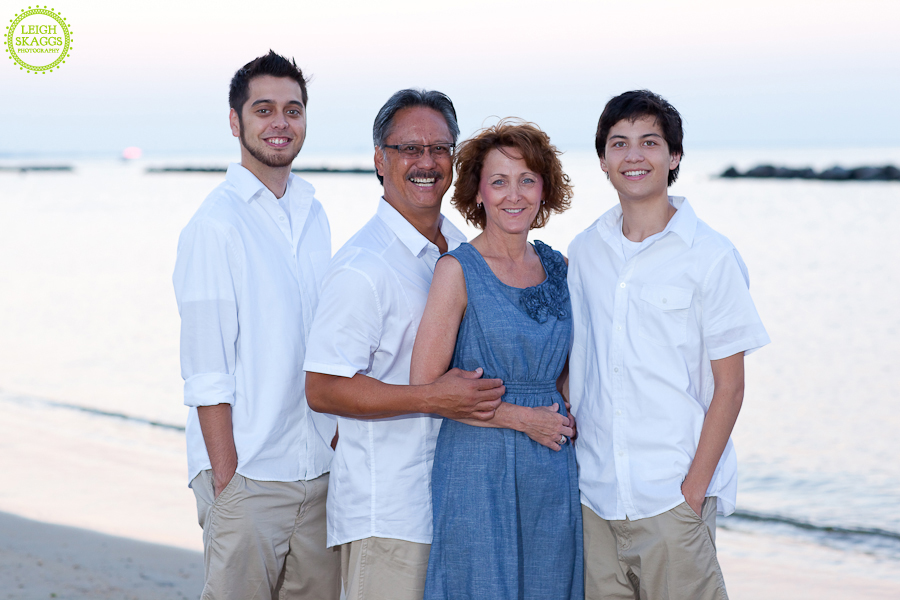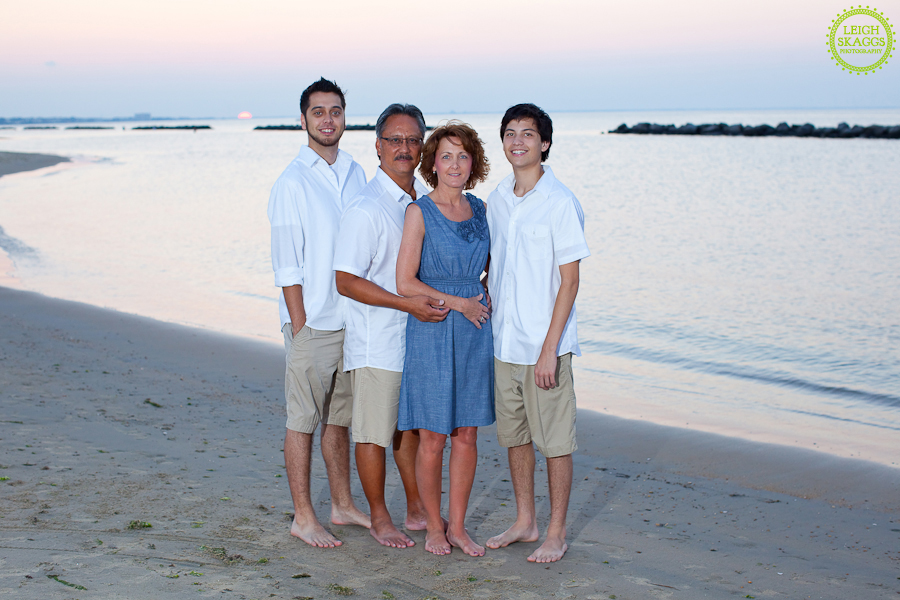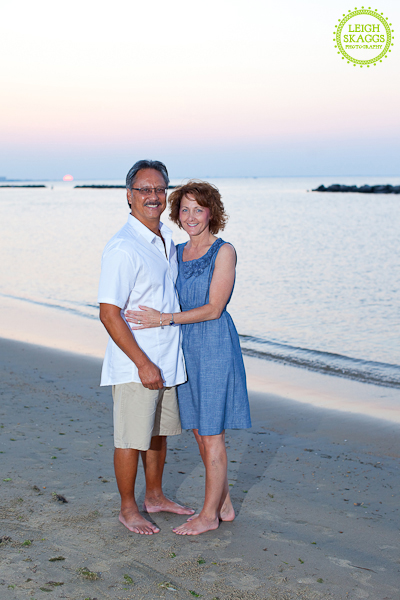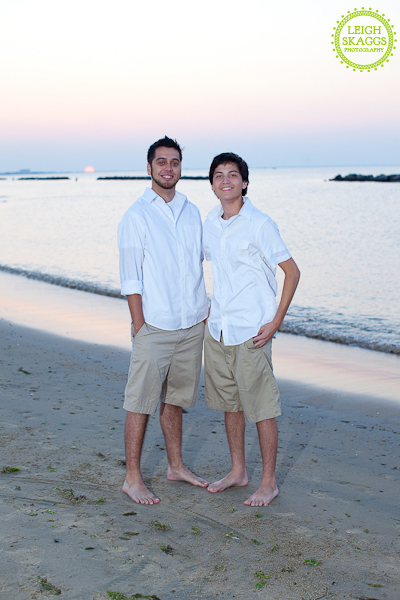 Christian's with his Volleyball and Violin!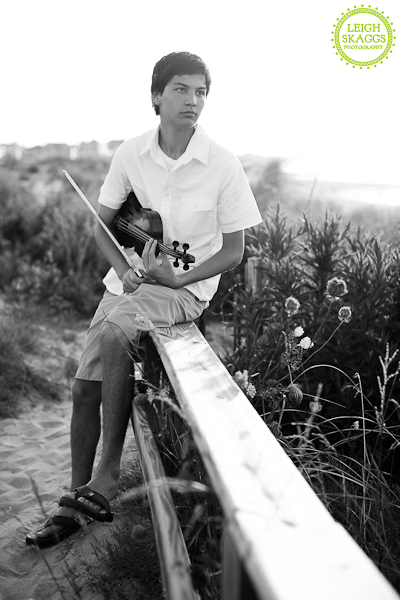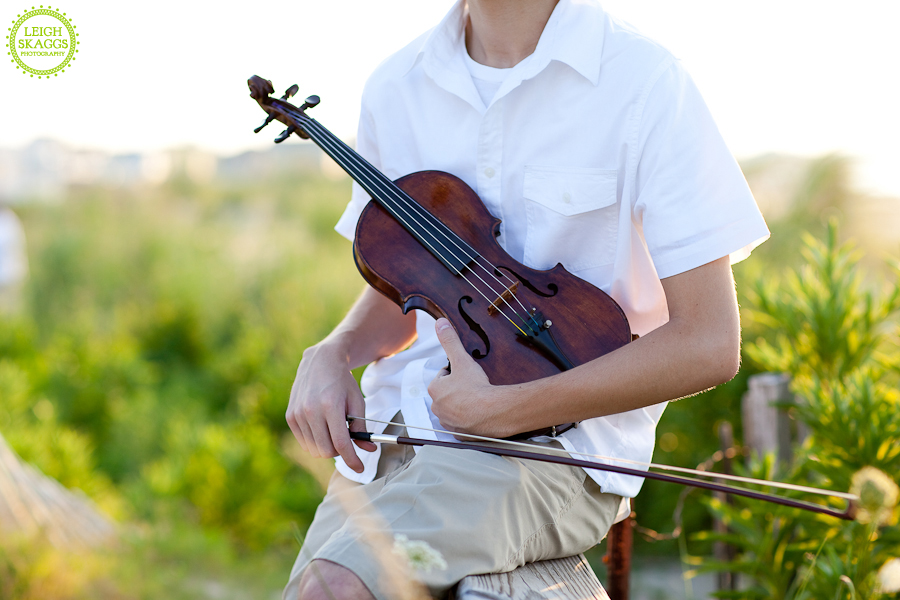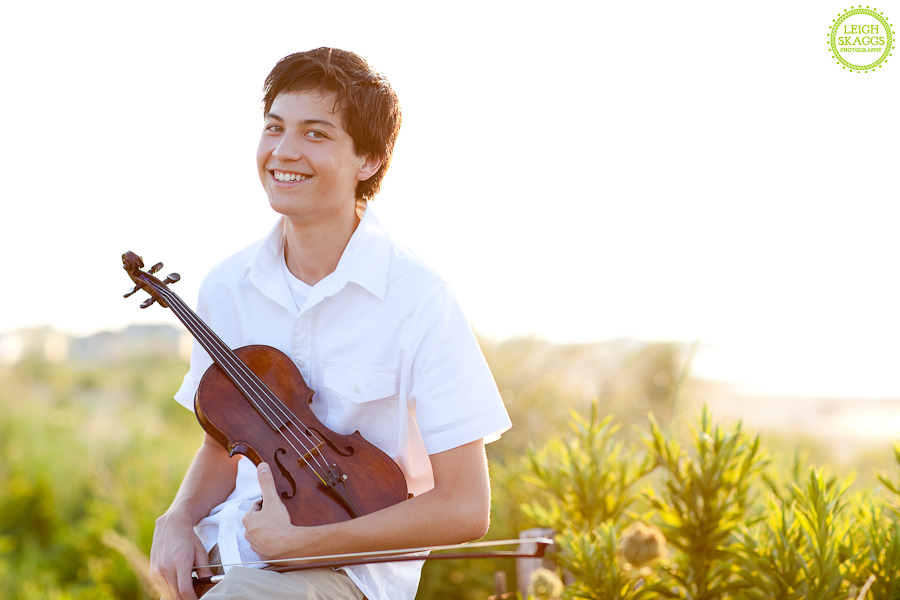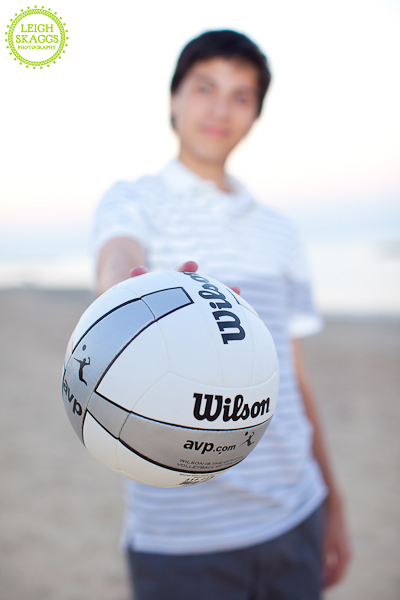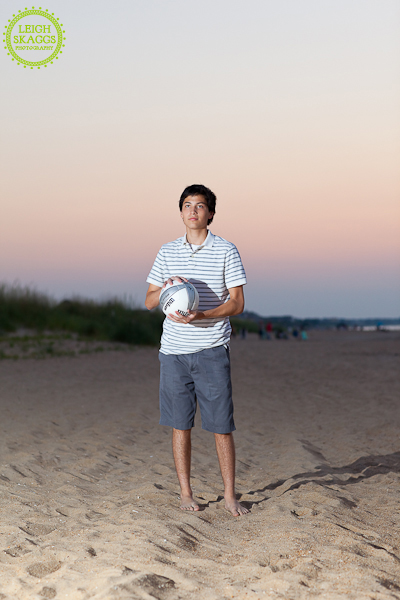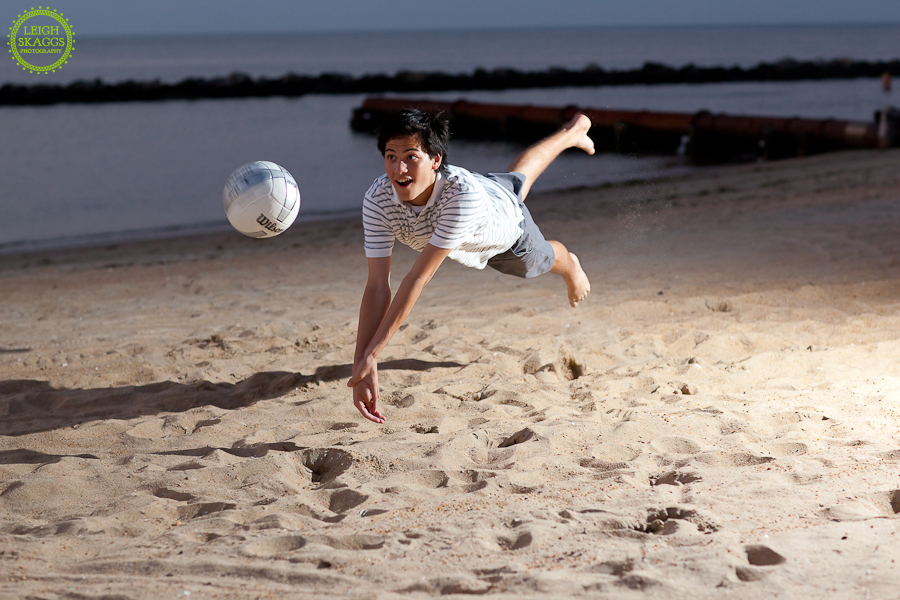 Love this one because he looks like a puppy going for that ball!  🙂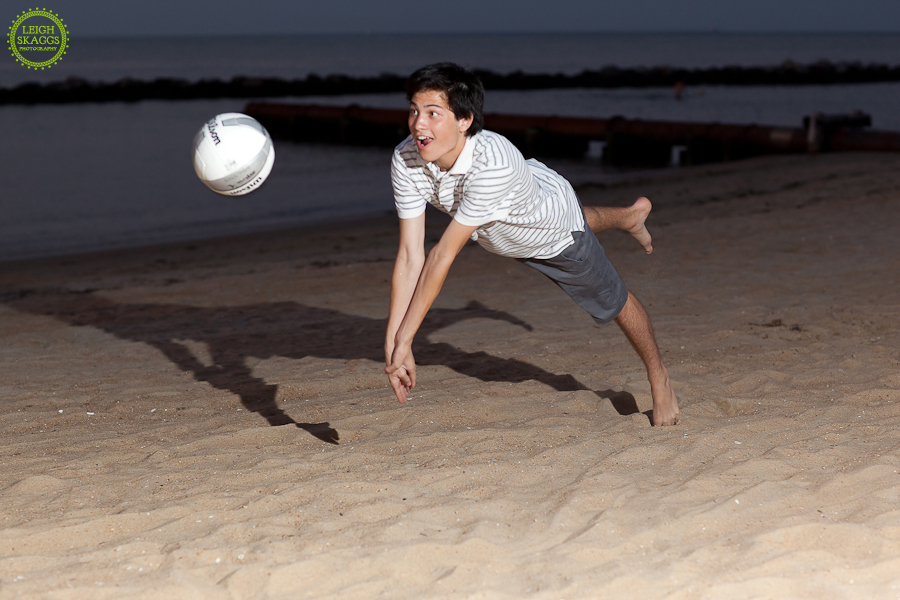 If you would like to see more of the Reyes Family Portrait session please check out the client viewing tab at my website at Leigh Skaggs Photography