My baby girl turned 16 the other day…see HERE…and for weeks our Family has been keeping a very BIG secret from her!  We all pitched in (my Mom and Step-dad, Dad, and her Dad and I) to make sure that she got a GREAT and SAFE first car!
When I turned 16, I was not given the keys to a car.  I was instead told to save up as much money as I could and my Parents would help match me so I could buy a car.  I worked as much as I could and saved all I could…and at $4.25/hour that was not as easy as it sounds!  But I did it and my Uncle found me my first true love…my Chevy Citation.  Now if you don't know what a Chevy Citation is…it looks like a TANK!  No really!  It was old, it always smelled like oil, there were NO airbags, the seats and roof had holes in it, it had a permanent film of dirt on the floor, and I had to constantly put transmission fluid in it….but it was mine and to me it meant FREEDOM!!  I LOVED that car…still do!  You never forget your first car because it changes everything in your life!  I was free!  Free to go where I could, to learn what I was made of!  And I worked hard for that!  So I will be honest, when my Step-dad and Husband started talking about getting Morgan a car, I was a little hesitant to GIVE her something that I worked so hard for.
But, Morgan has a different life than I did.  She takes AP classes and classes I didn't take until I was a Senior, and she is a Sophomore.  She works pretty hard at school, she is a great kid!  And to be honest I don't want her to work as hard as I did at such a young age…there is PLENTY of time for that!  And as long as she keeps working hard at school so she can get into college, then I will be happy.  And I love that her car is little (like her), reliable and safe!  Also, we have lots of time to teach her how to drive her adorable little "June Bug" before we set her free into the world in a few months.  So while I wasn't initially on board because it wasn't the way it happened for me, I am excited for her.  Excited for this new stage in her life, excited to watch her take on more responsibilities, and excited to watch her grow up even more.  Happy Birthday Morgan!!  P.S.  Don't EVER let me catch you texting and driving…or I will be driving that cute little bug!  XOXO!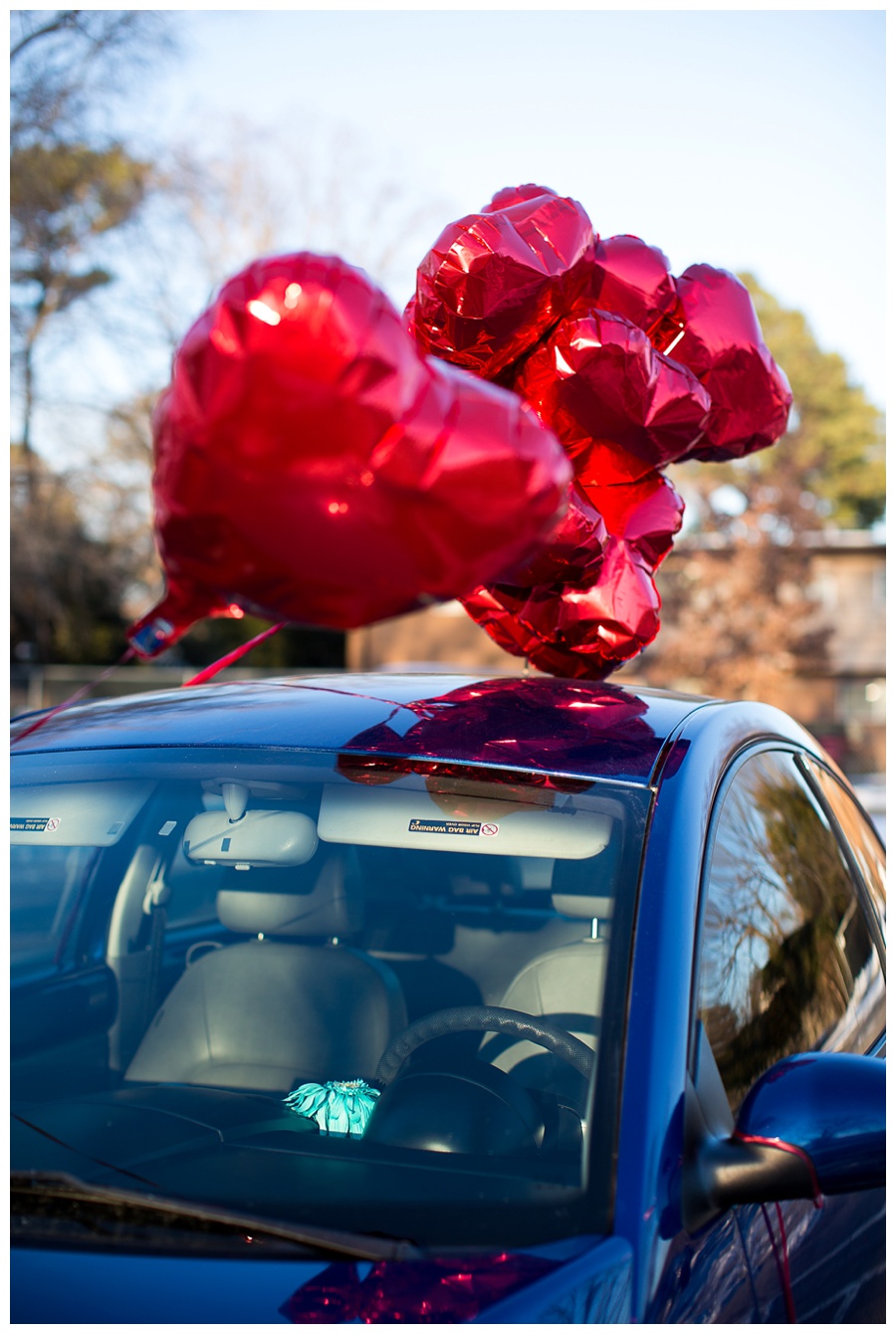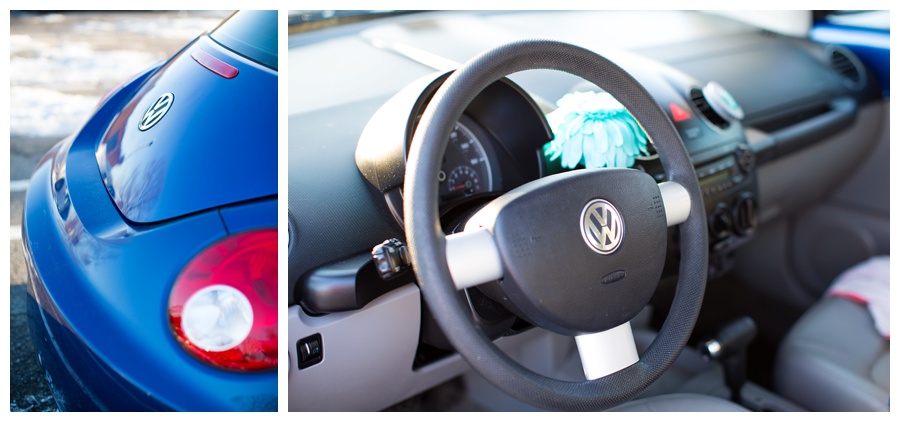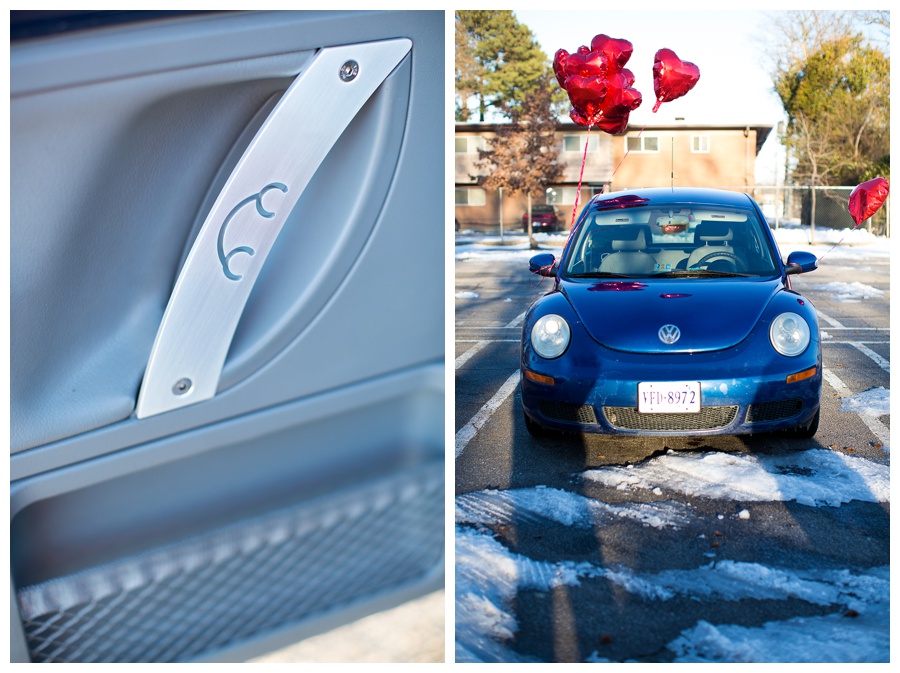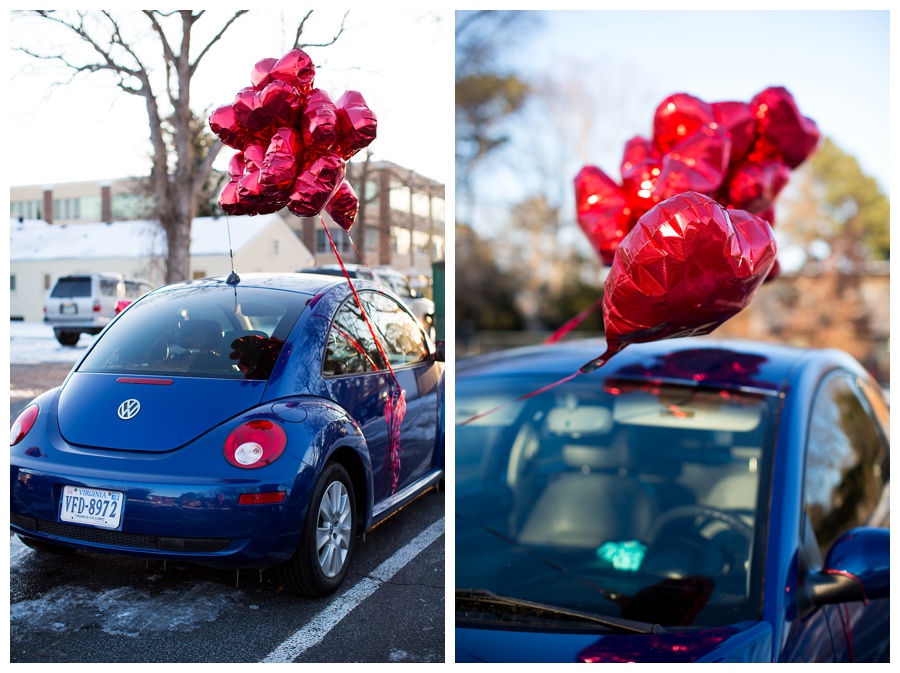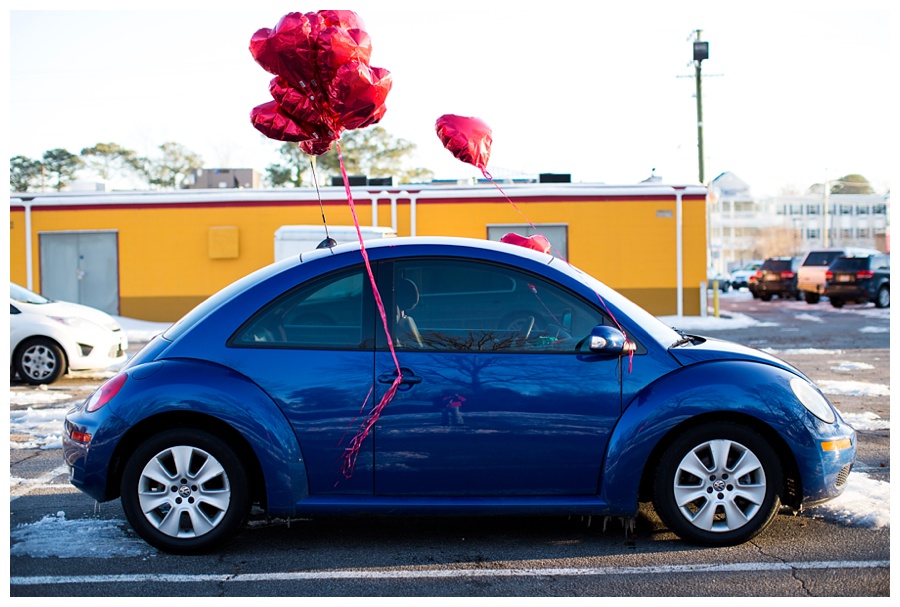 My Dad!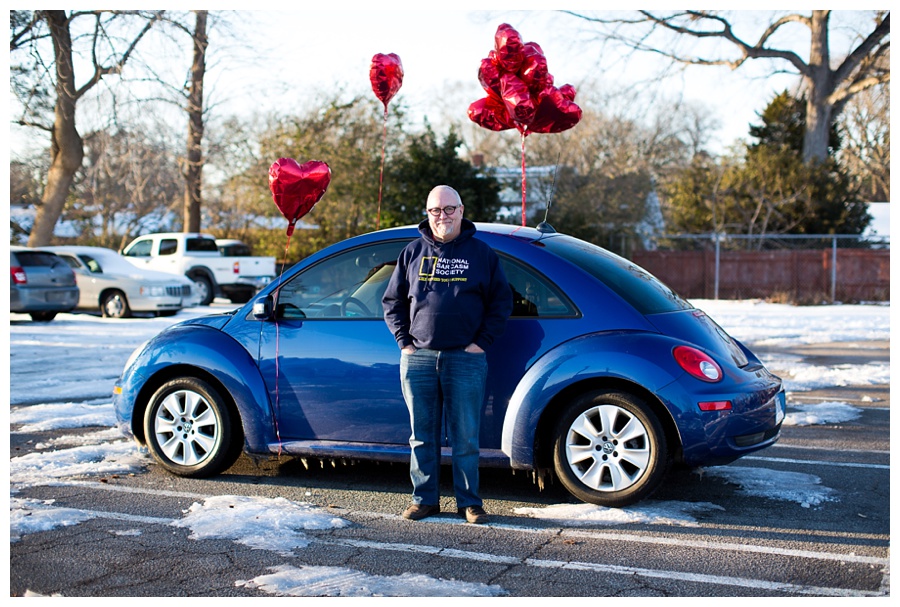 Freezing while we wait!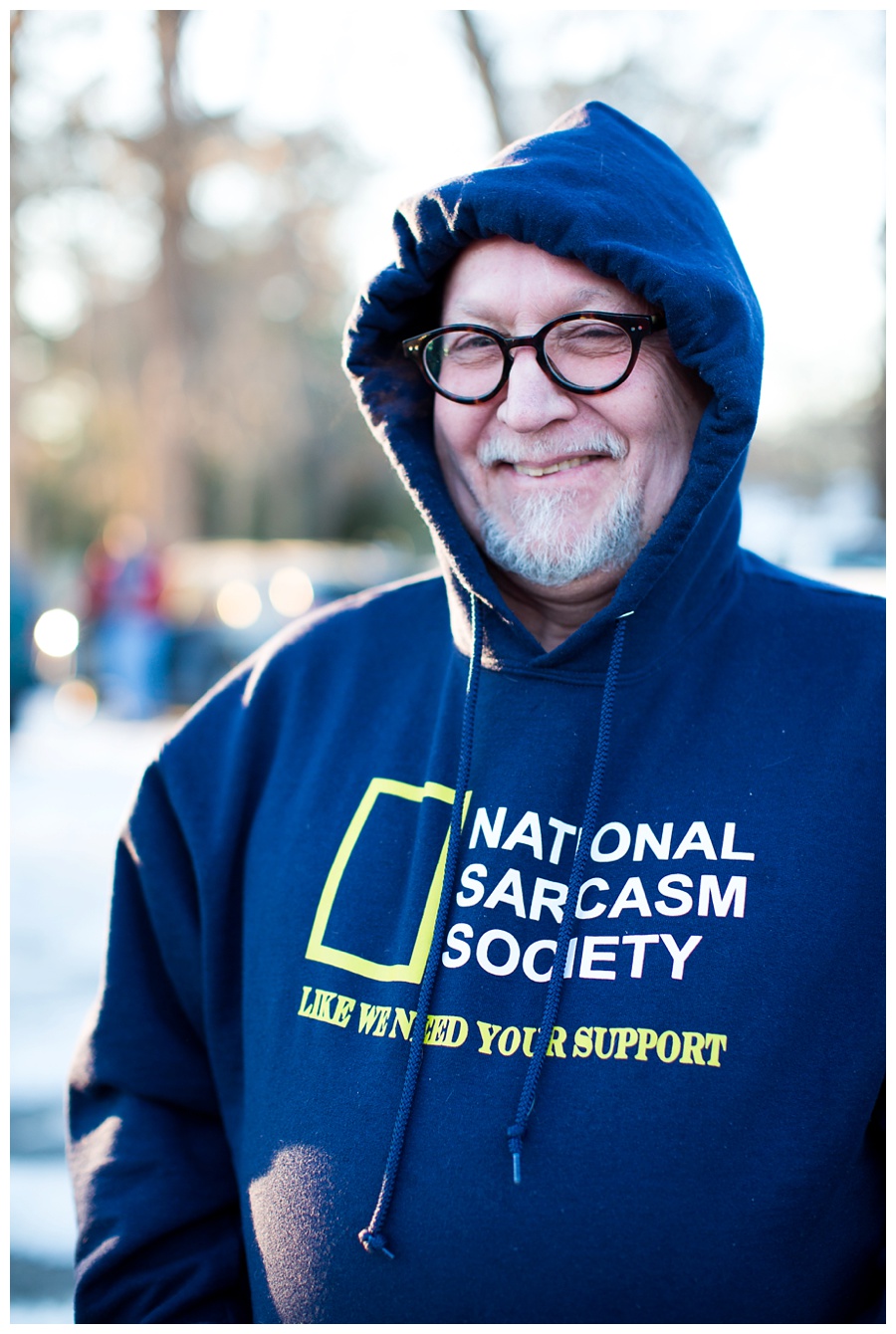 🙂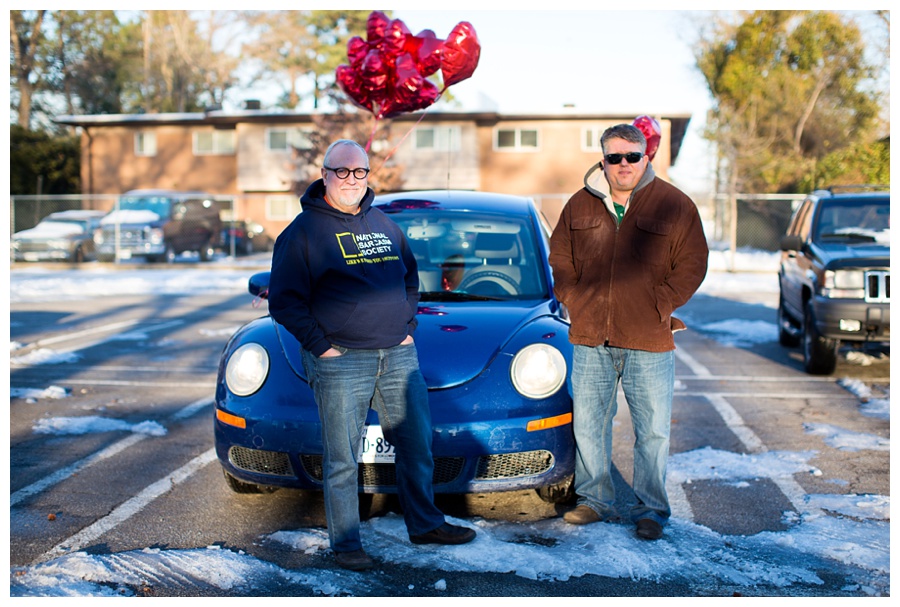 Here she comes!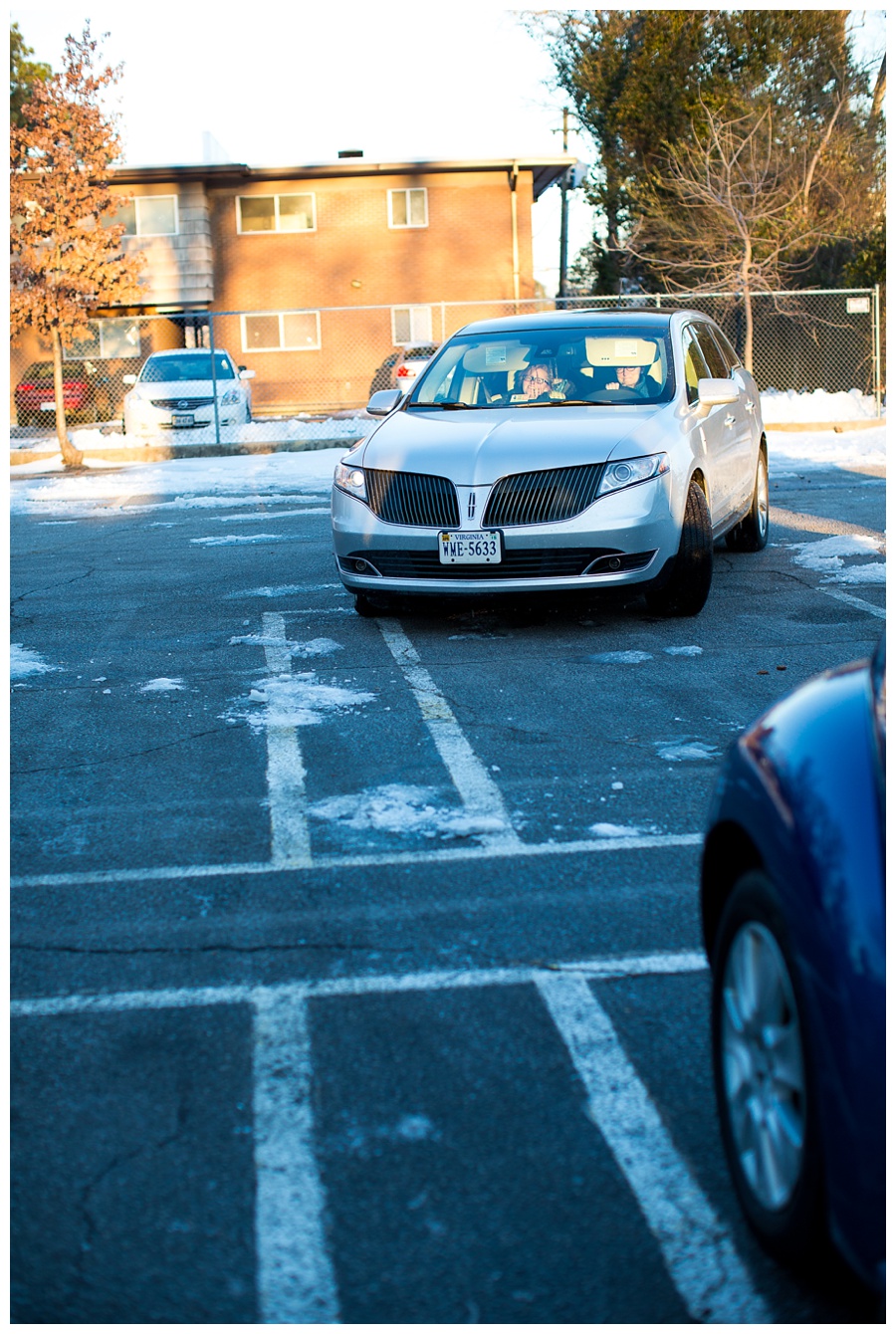 I am about to be hug attacked!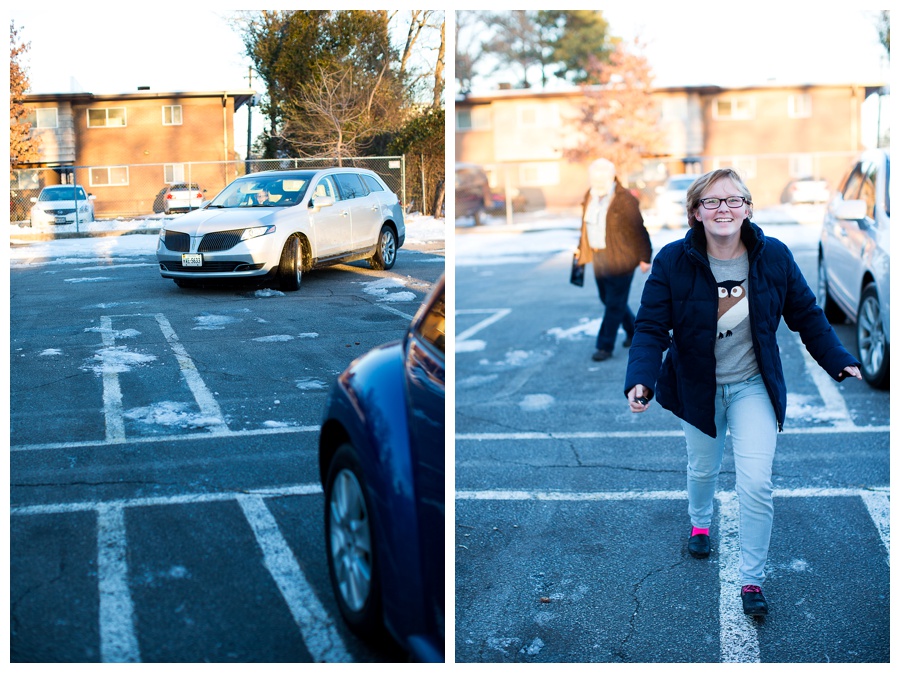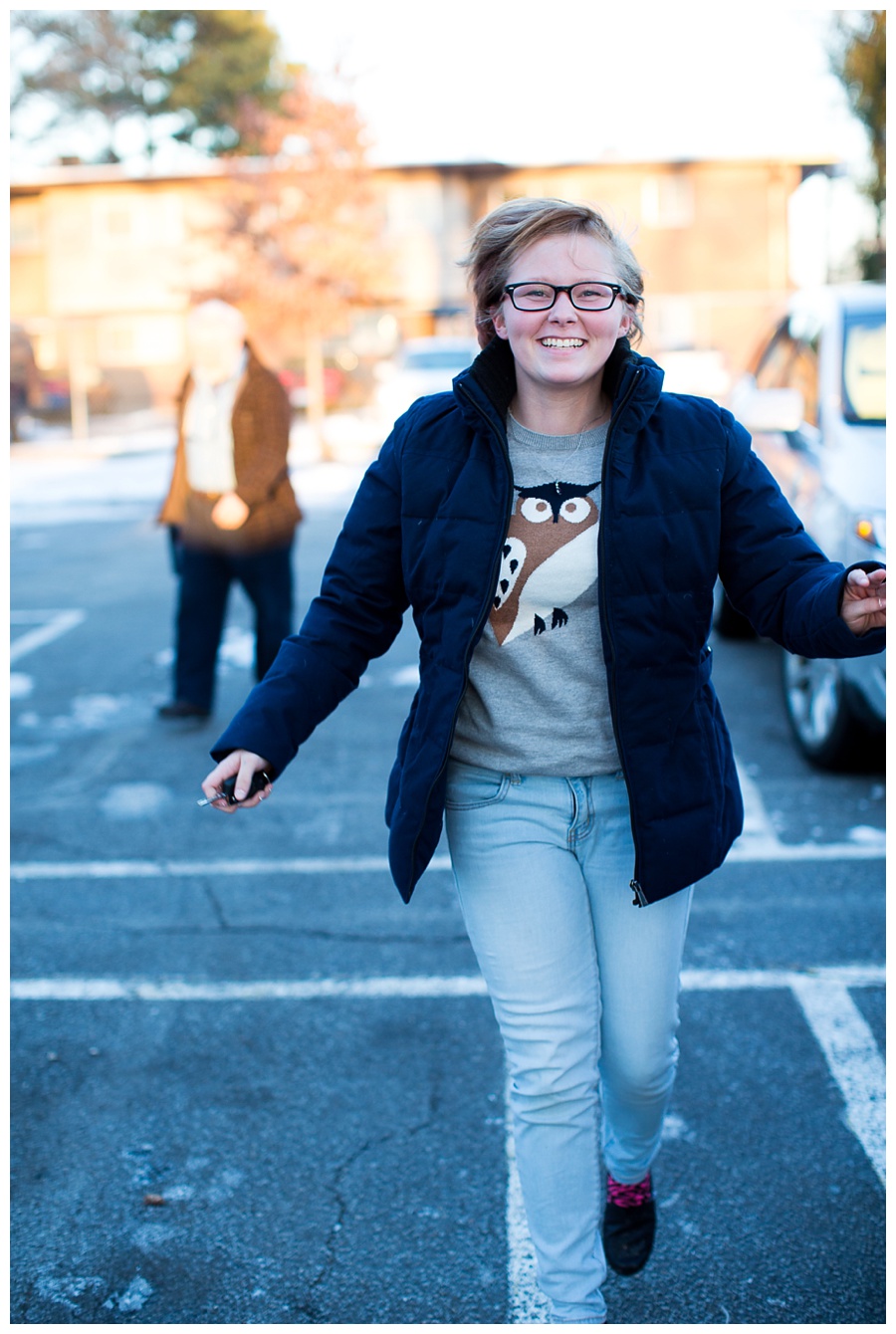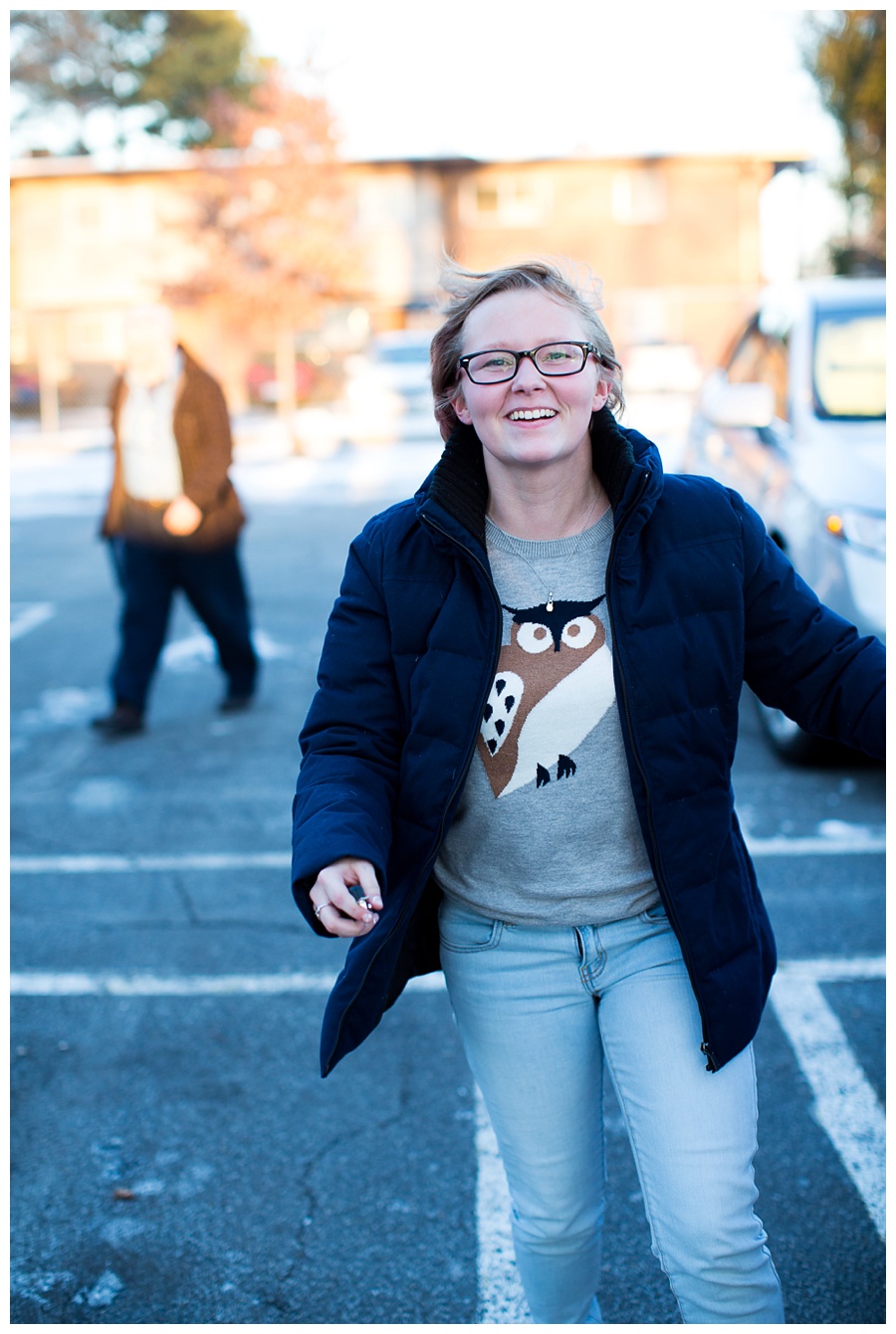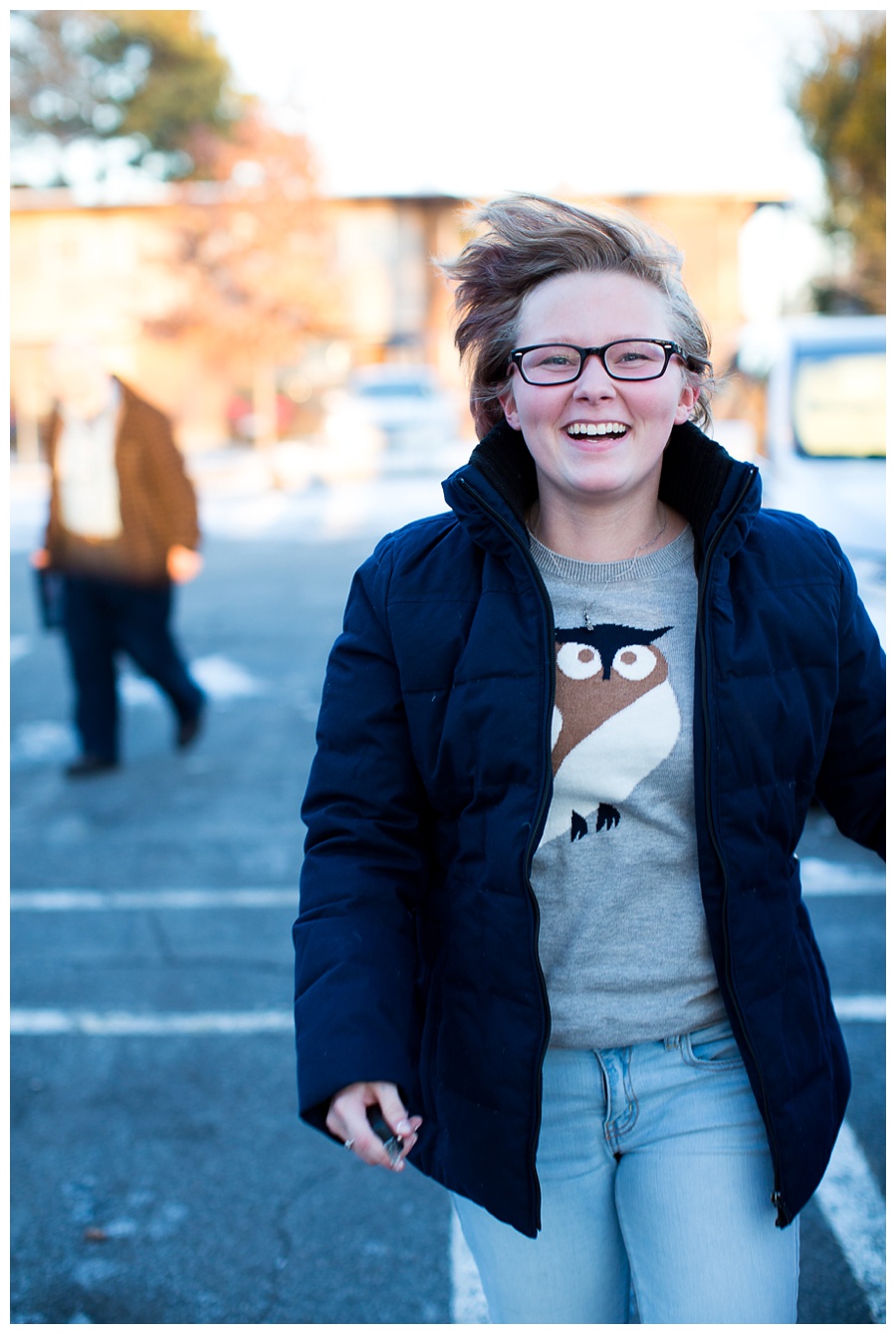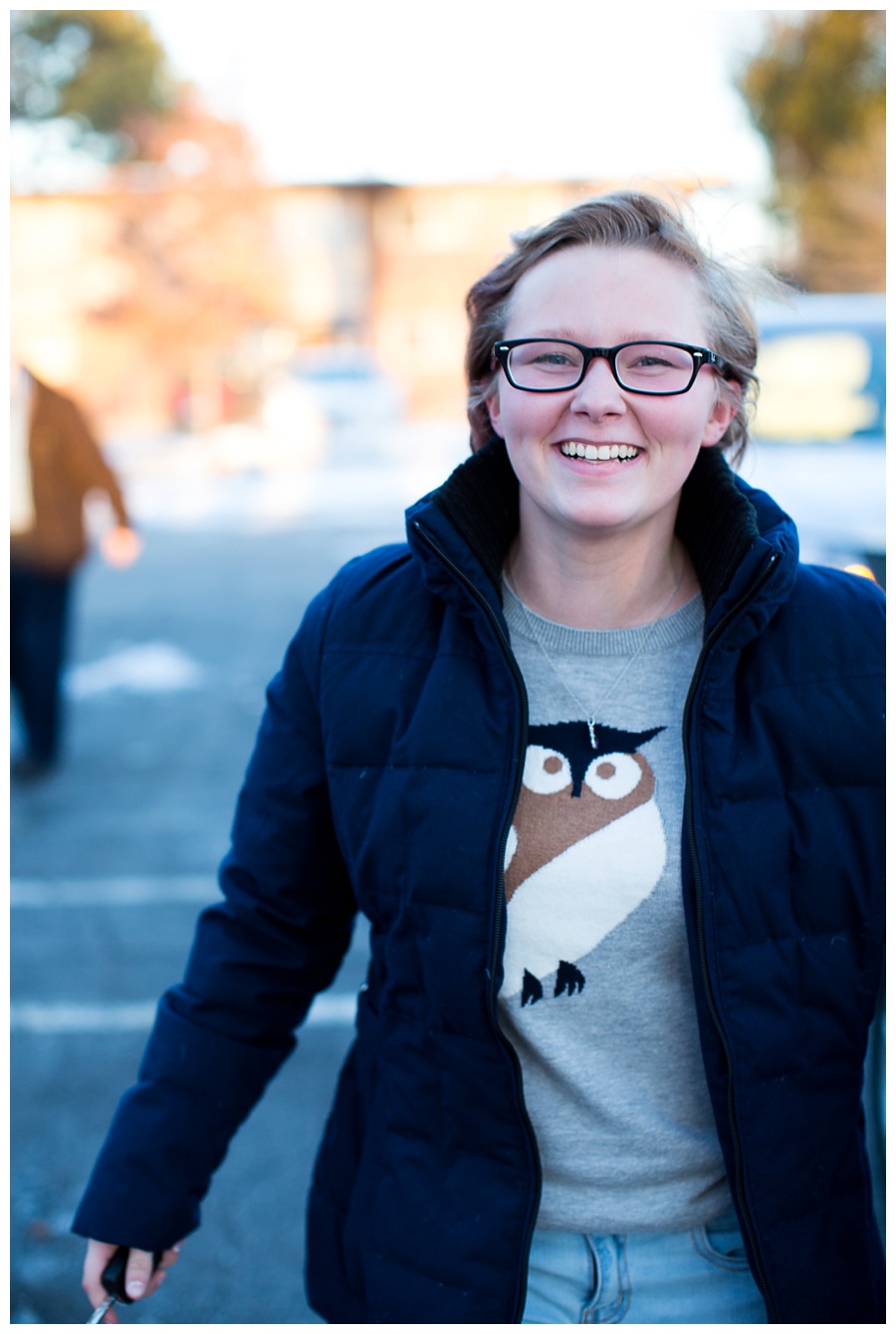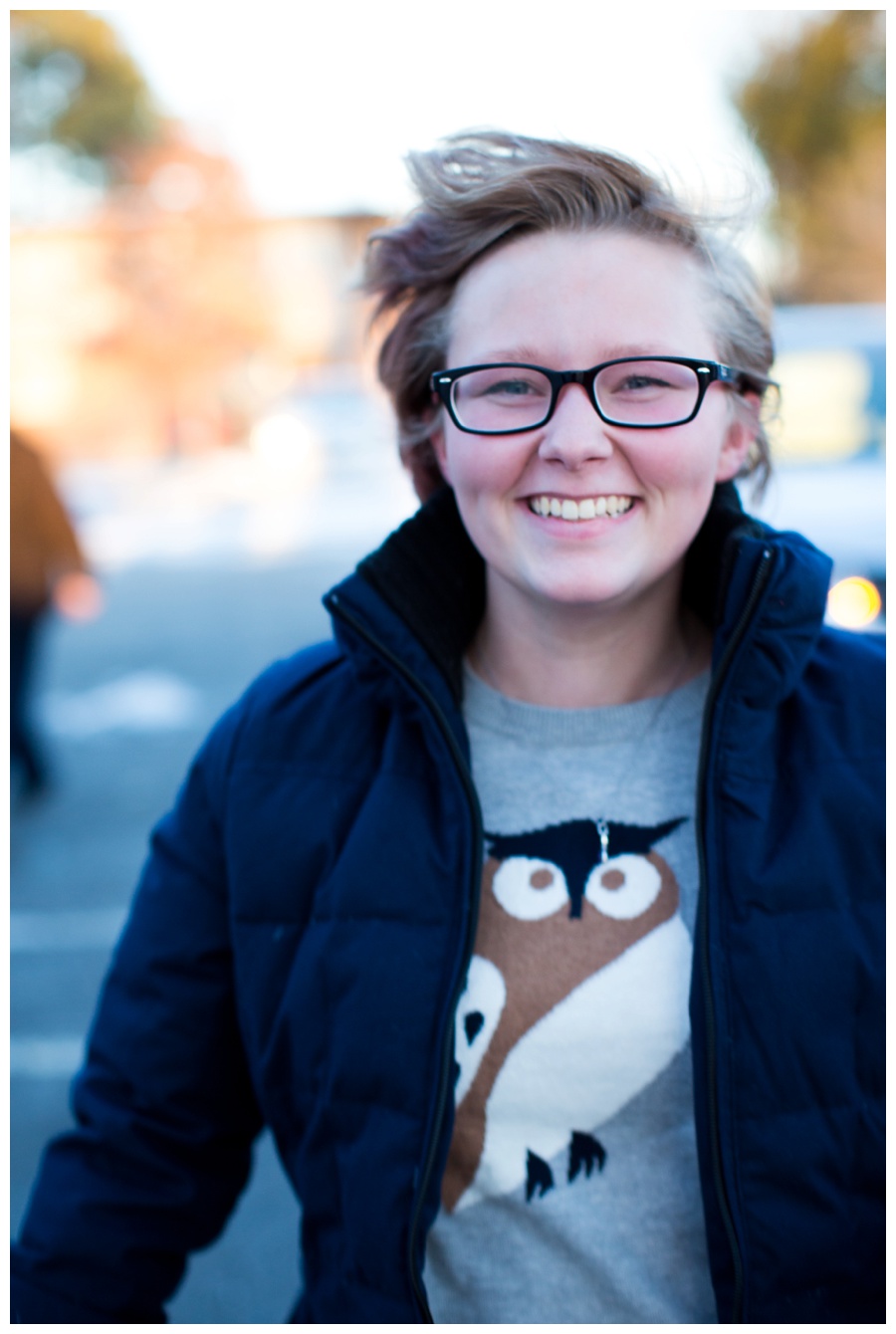 Hugs for everyone!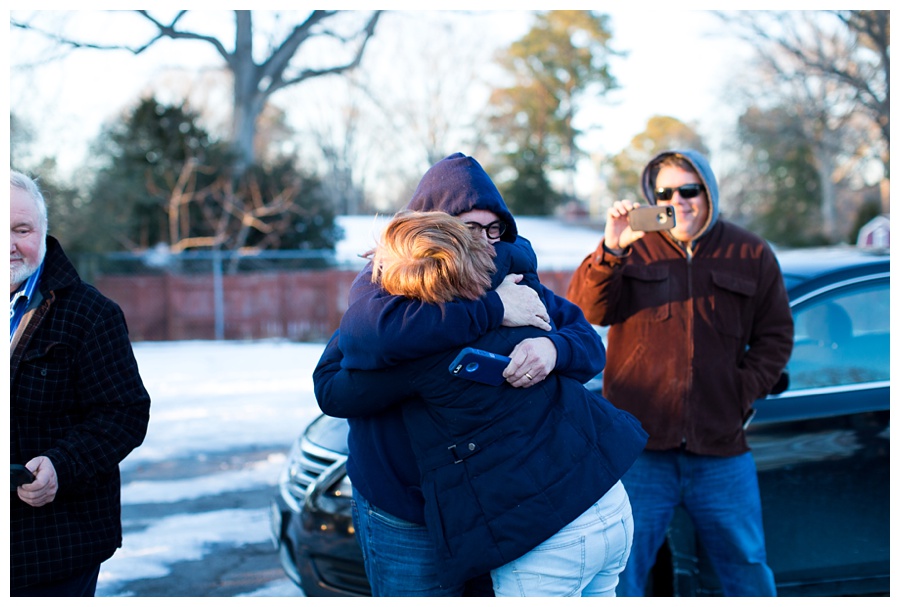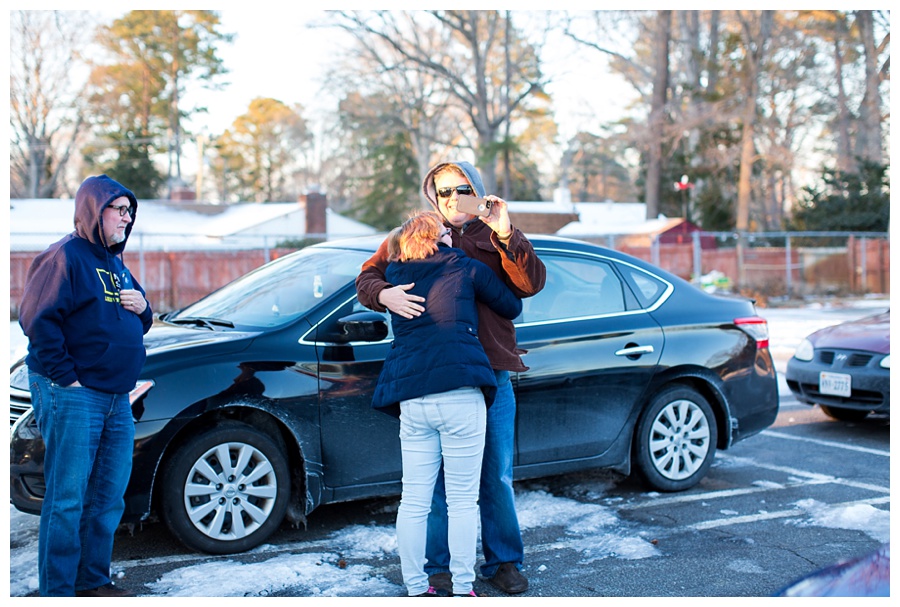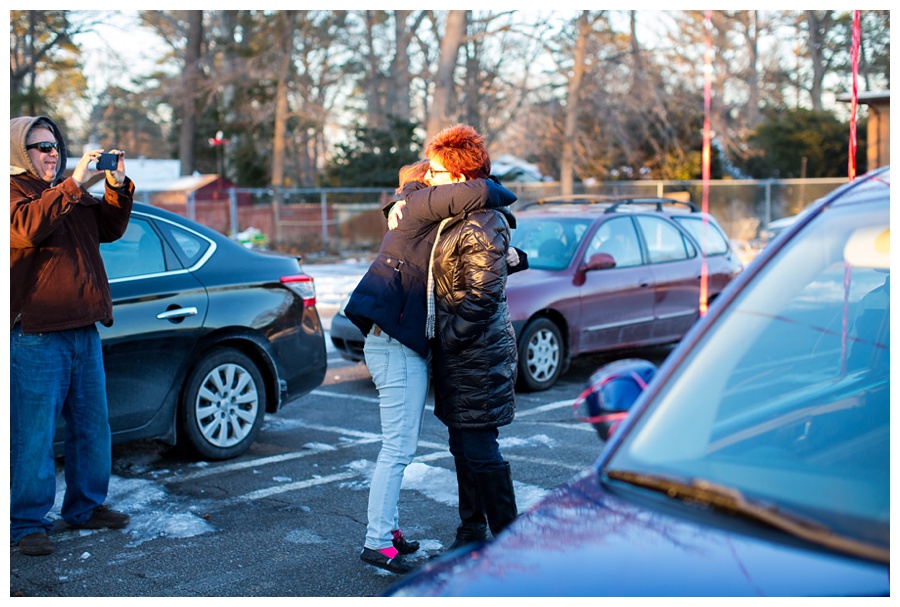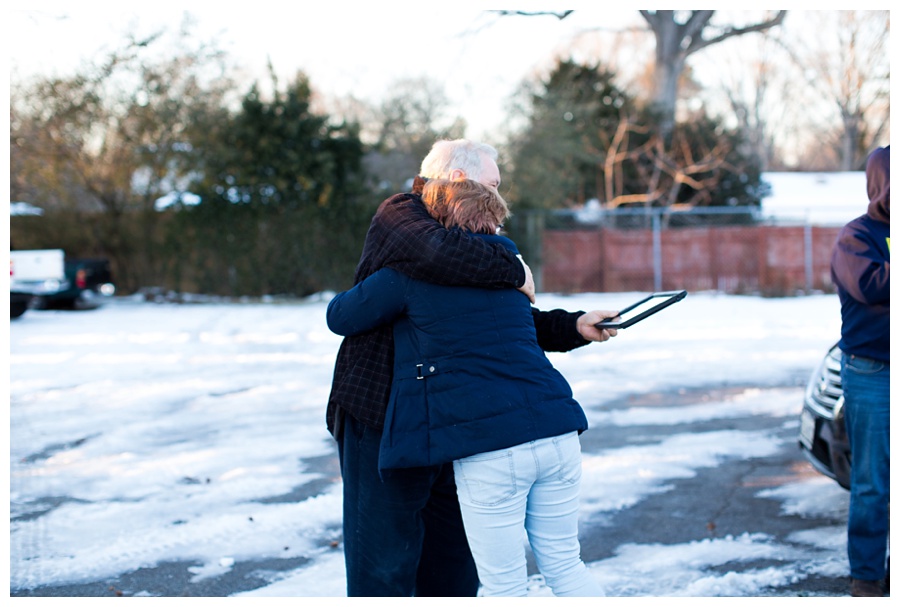 Even Truman, who kept a secret for a very LONG time!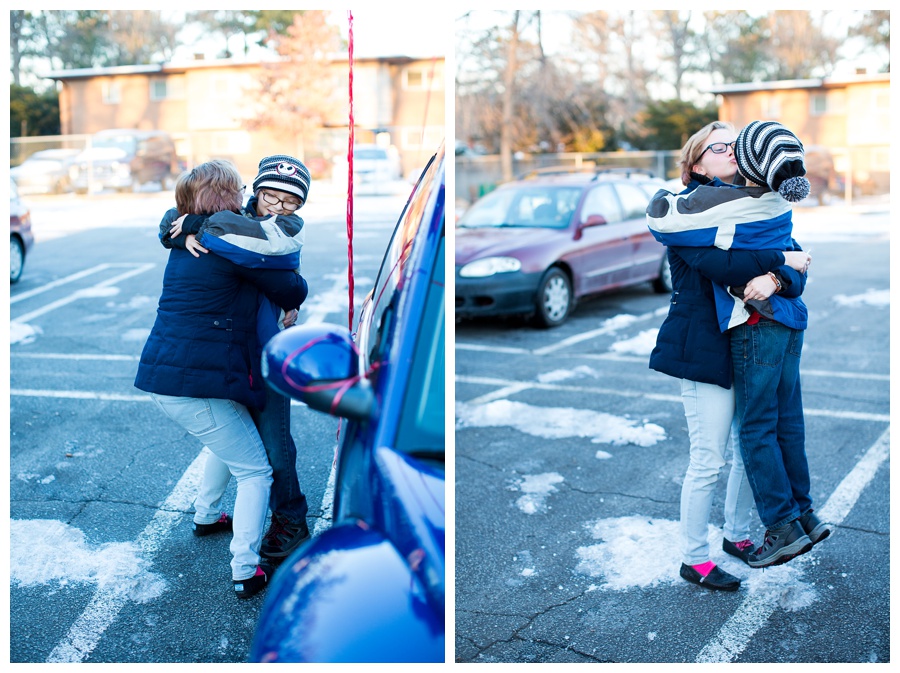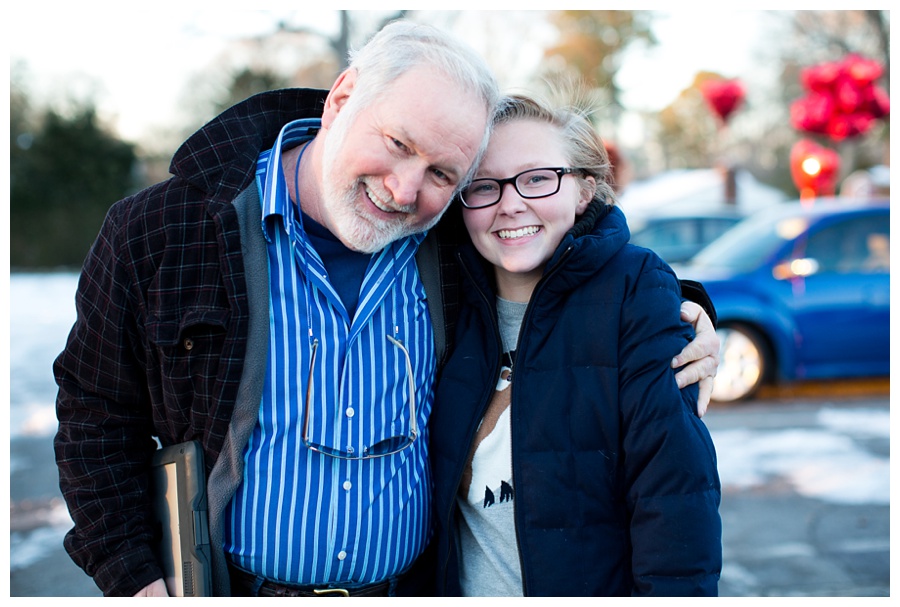 Cute car for my adorable girl!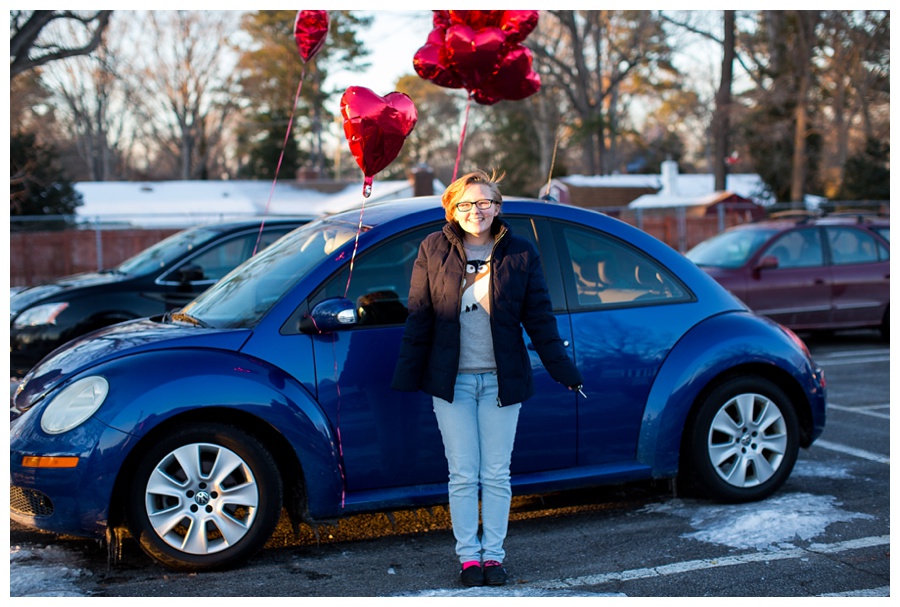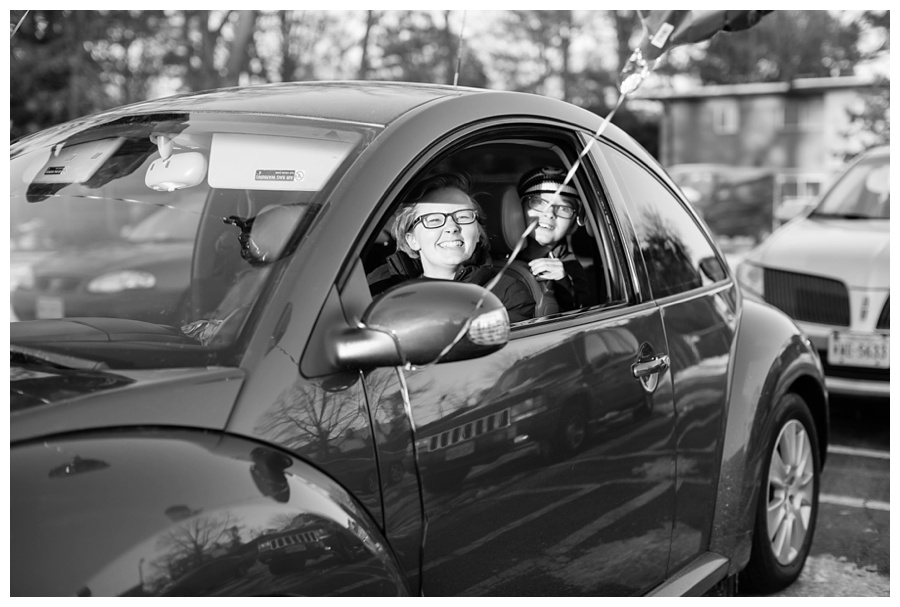 I think she likes it!