We are a Disney Family.  We LOVE that place.  There is nowhere on Earth that does customer service better than Disney…but they don't have the Harry Potter park with Diagon Alley and the Hogwarts Express, so this year, we headed to Universal Studios in Orlando Florida, to check out Harry, the roller coasters and the Hardrock Hotel.  A vacation with my Mother is not for the weak!  One must be able to go until you are ready to drop, and then go several hours longer.  She may be in her 60's but she will run circles around you!!  In fact, on day one, I had to ask her to slow down several times, so I could keep up!  First up, Islands of Adventure to hit up the big roller coasters and the water rides!  It was a blast!  And staying on property at Universal gives you a Fast Pass, which is worth it's weight in GOLD!  You literally walk onto EVERY ride.  60 minutes wait at the Hulk??  Not for us!!  10 minutes and DONE! It was awesome and made the experience that much sweeter!  The first night we had dinner at Emeril's on City Walk.  Morgan looked so cute in her romper, we had to stop for a quick photo shoot!  Then we headed to Diagon Alley because I really wanted to see it at night!  Spectacular!!  When you come under the brick wall and it opens up…it is exactly what I envisioned!  Just AWESOME!!!  The next morning, we got up SUPER EARLY to head to Harry Potter World.  The only place Fast Passes don't work is Harry Potter wold, but if you are staying at the hotels, you can get in 1 hour early…so that helps to keep some of the crowds at bay.  We rode all the rides then took the train at Hogwart's between the two parks!  It was fun running through the wall at 9 & 3/4!  Truman made us ride the Mummy about 400 times and Morgan liked the Rip Ride Rocket.  It was a wonderful trip!  Thanks Mom and Bob for all the FUN!!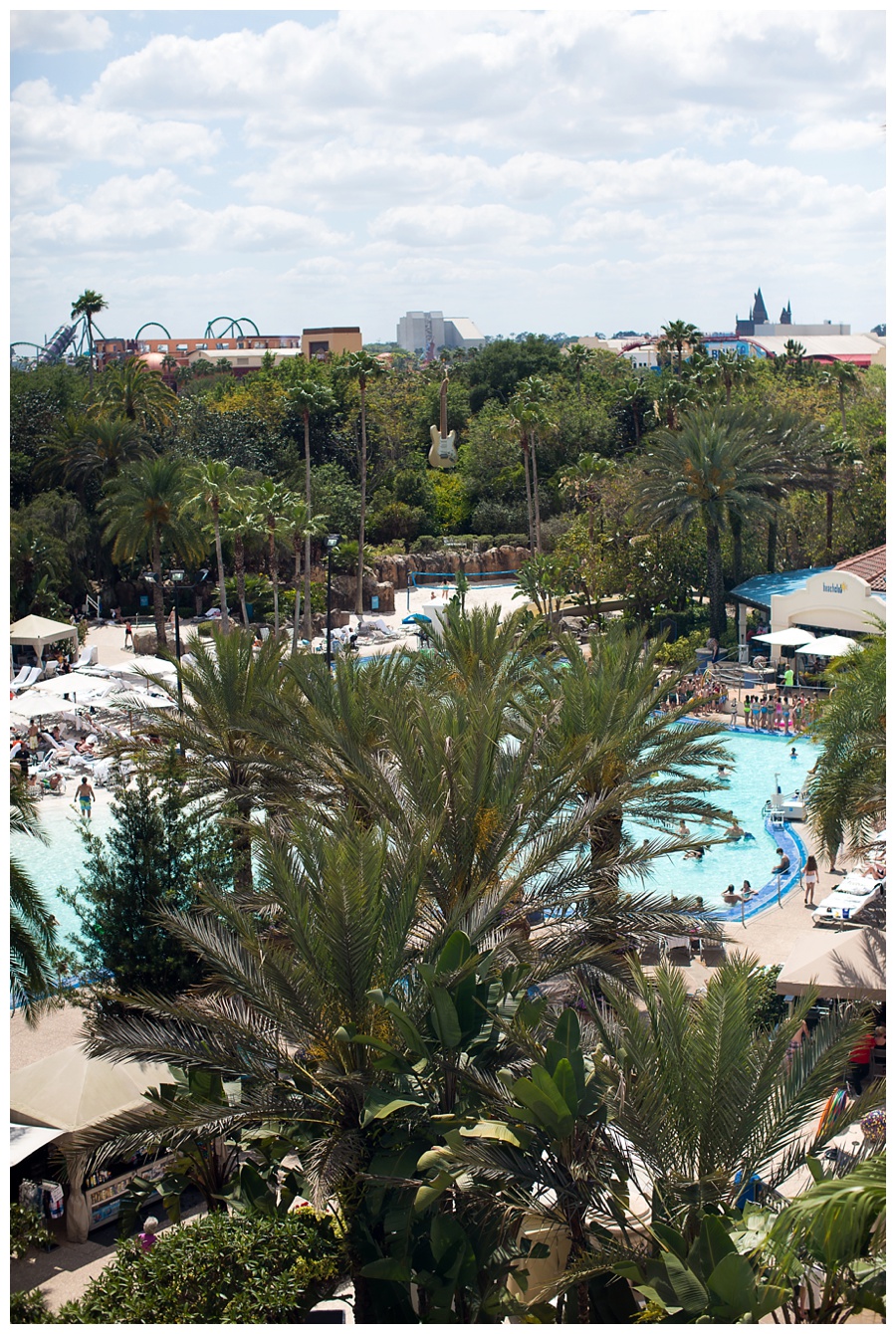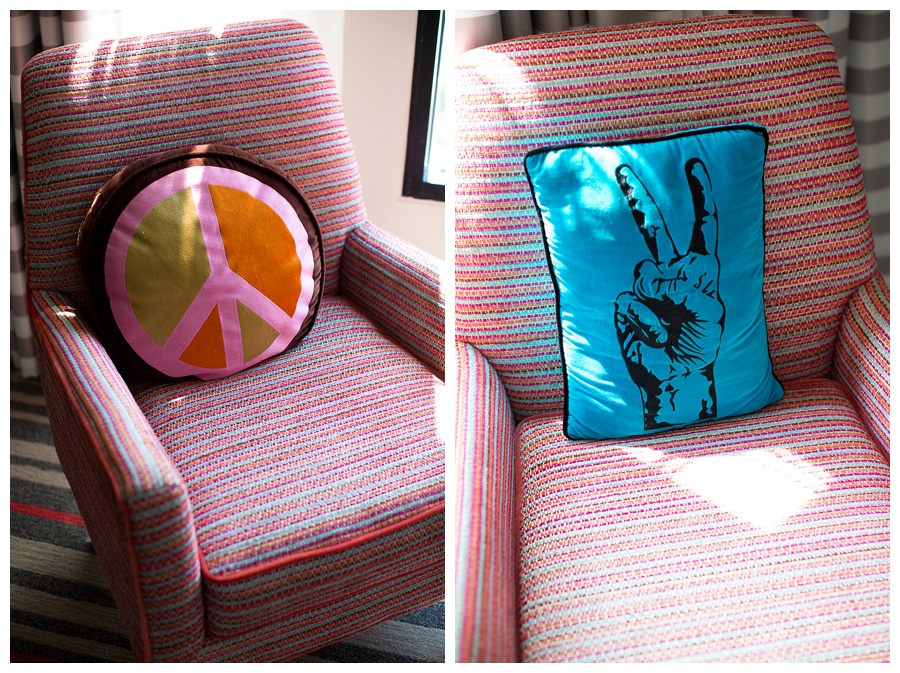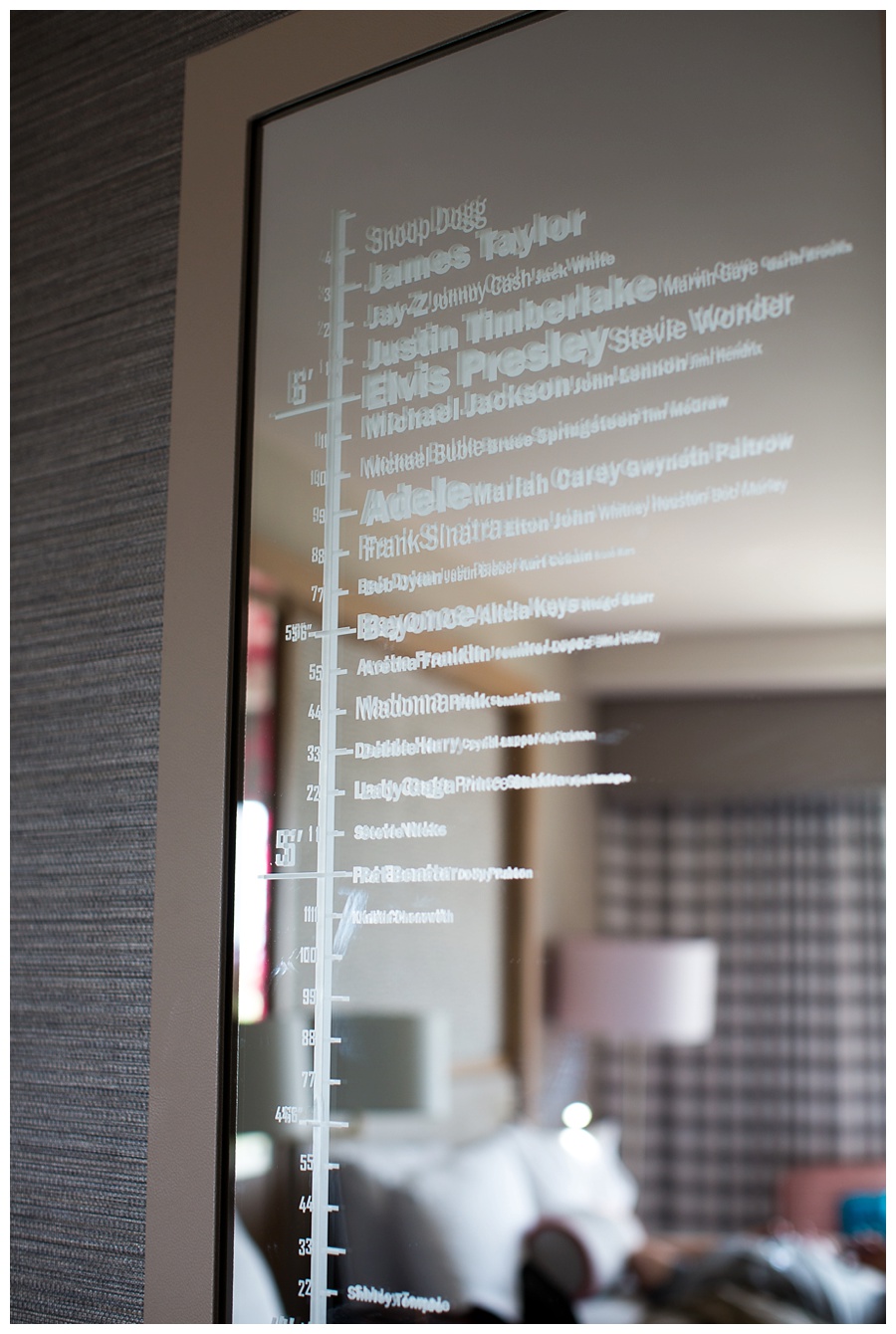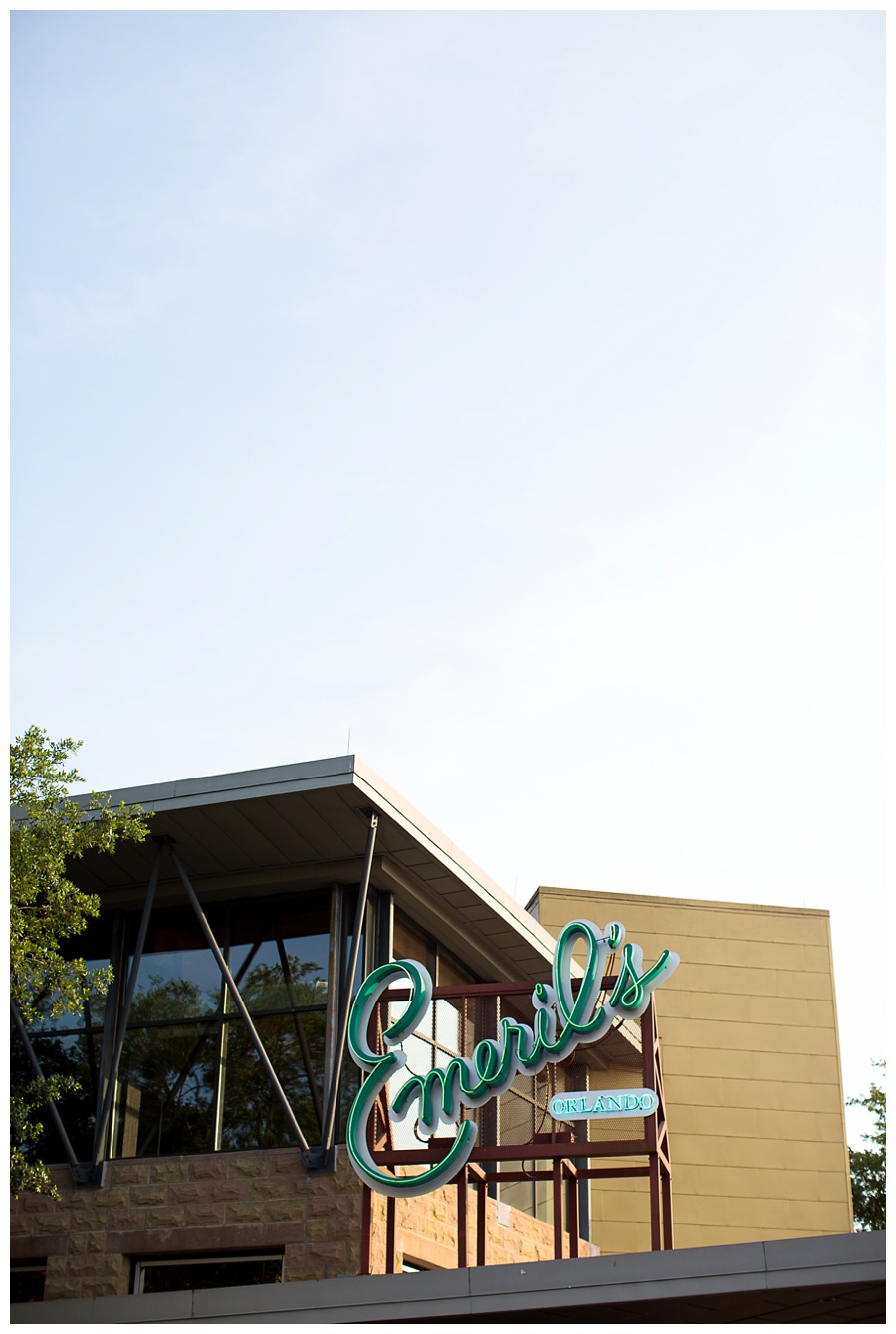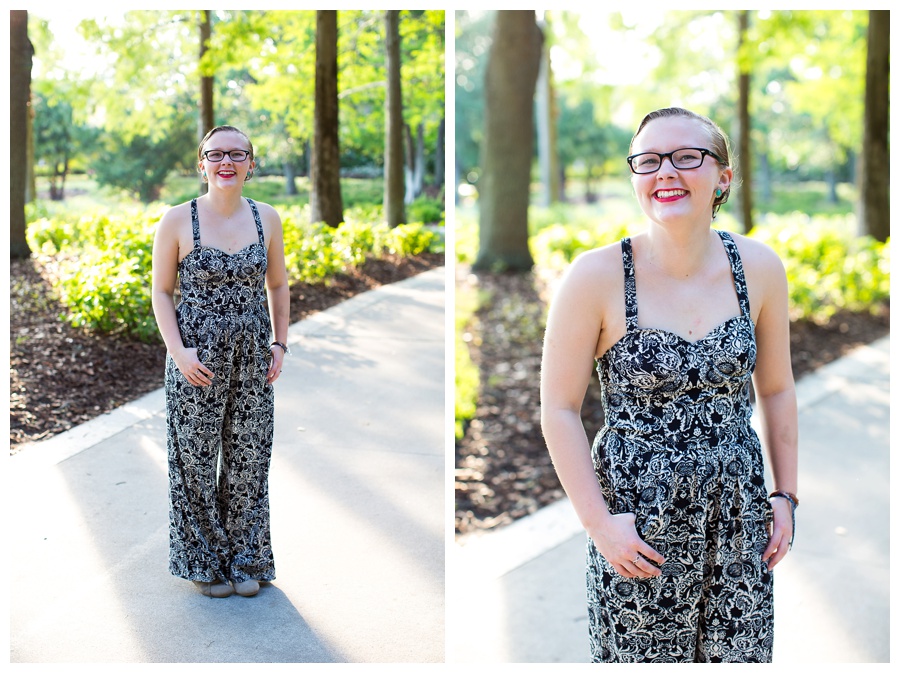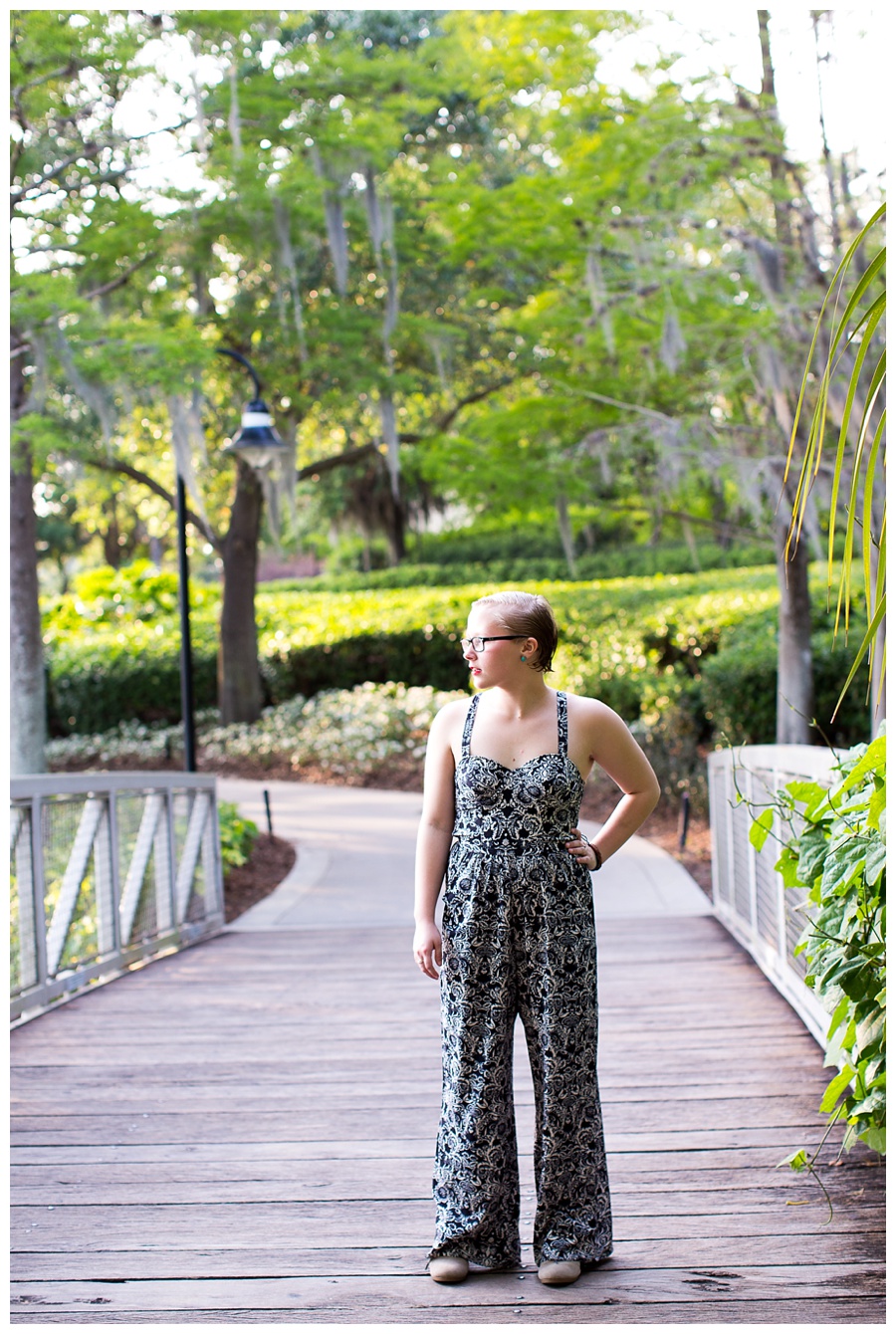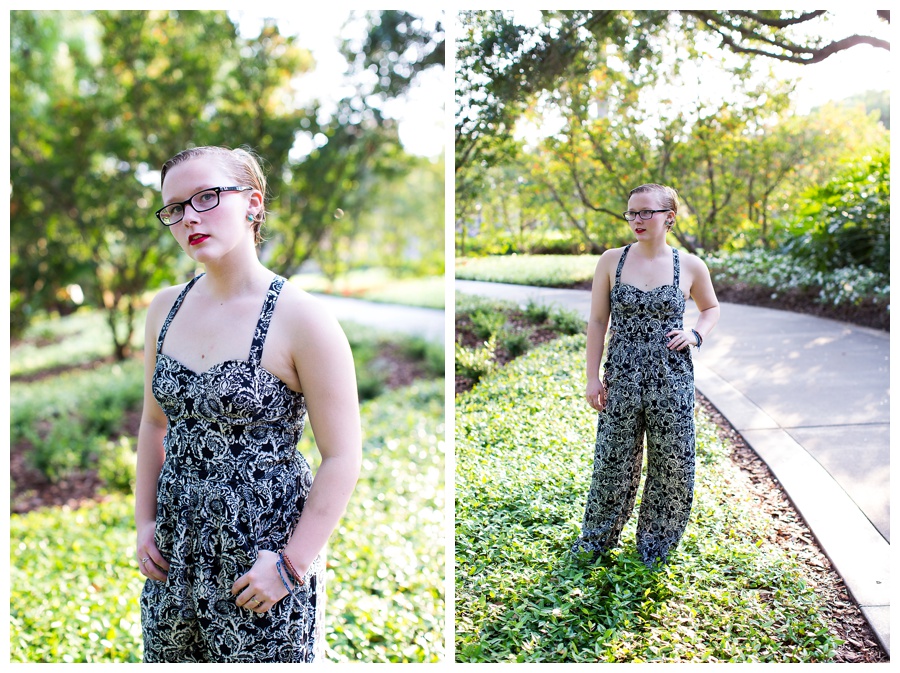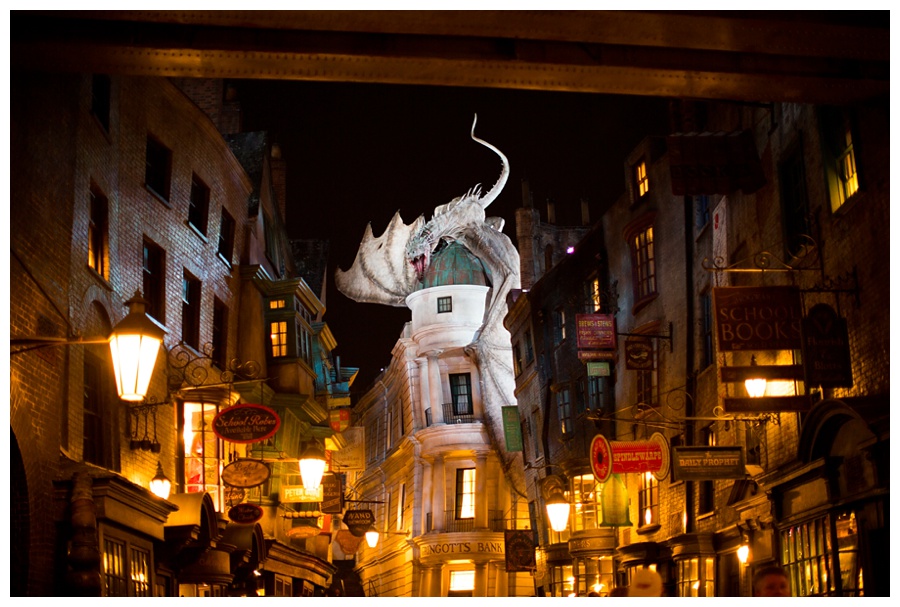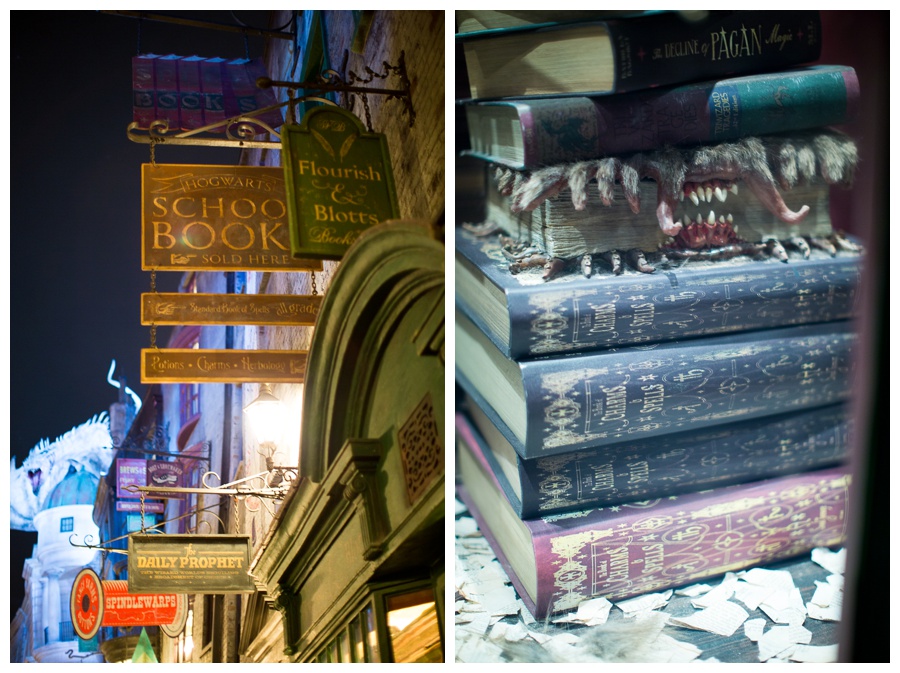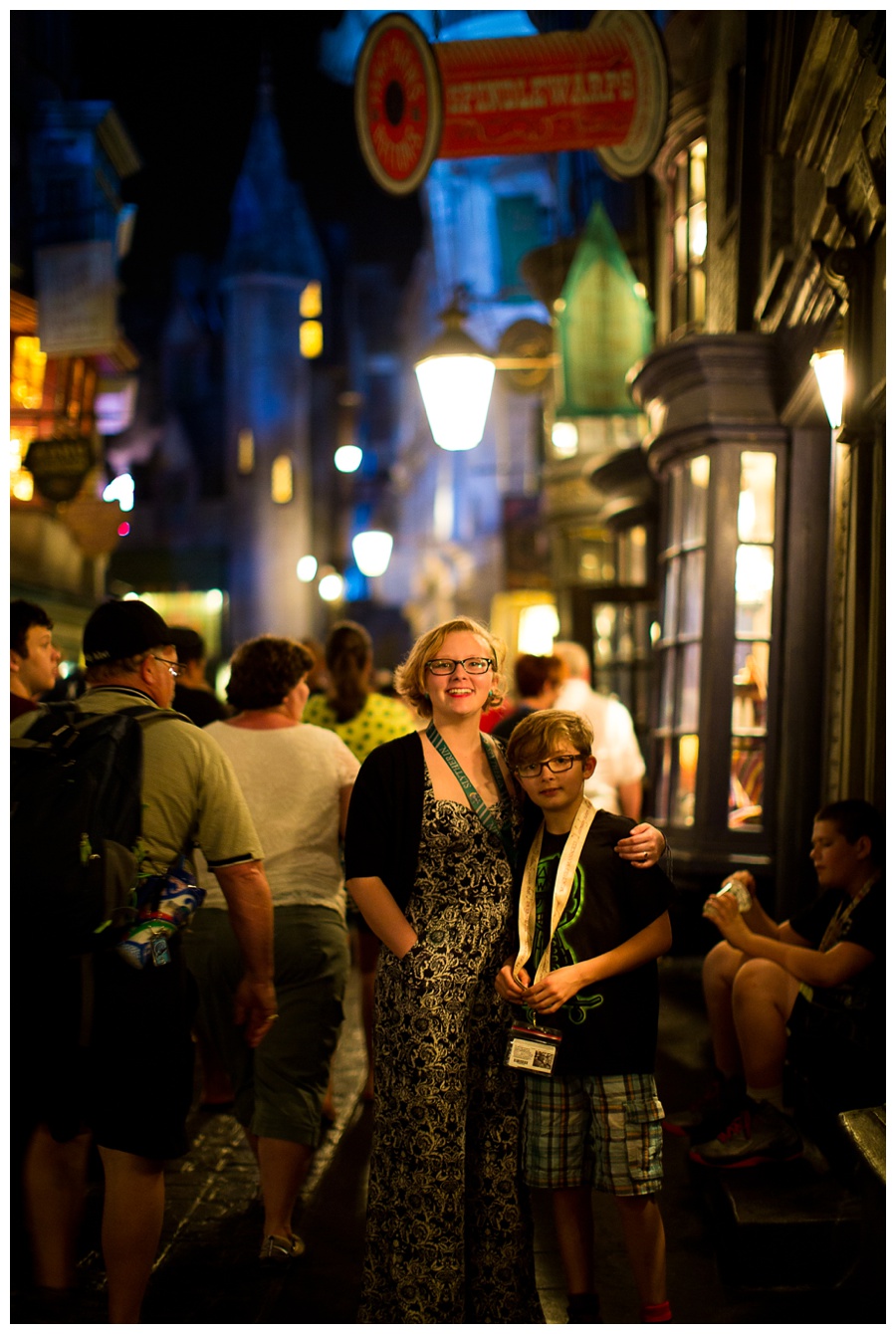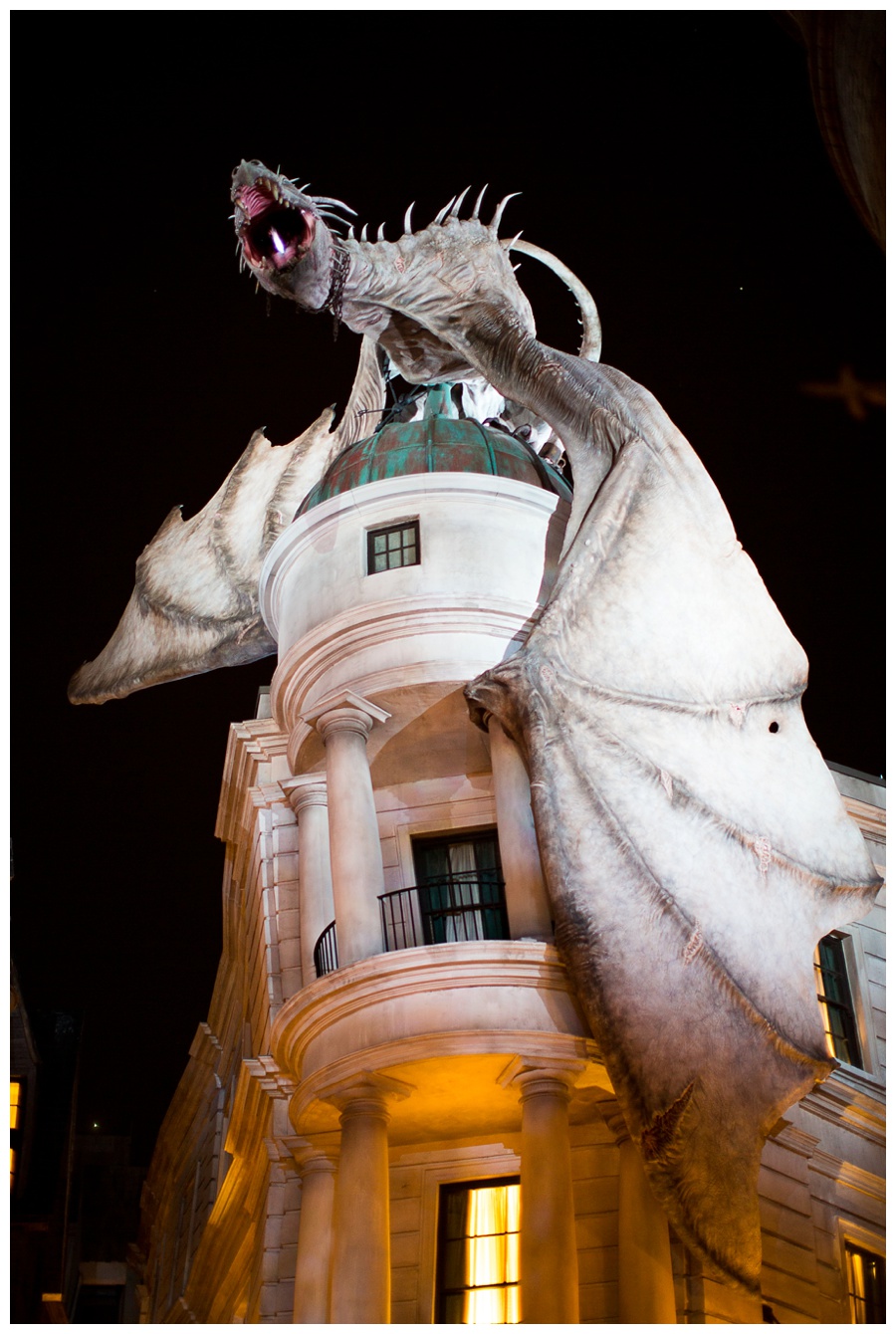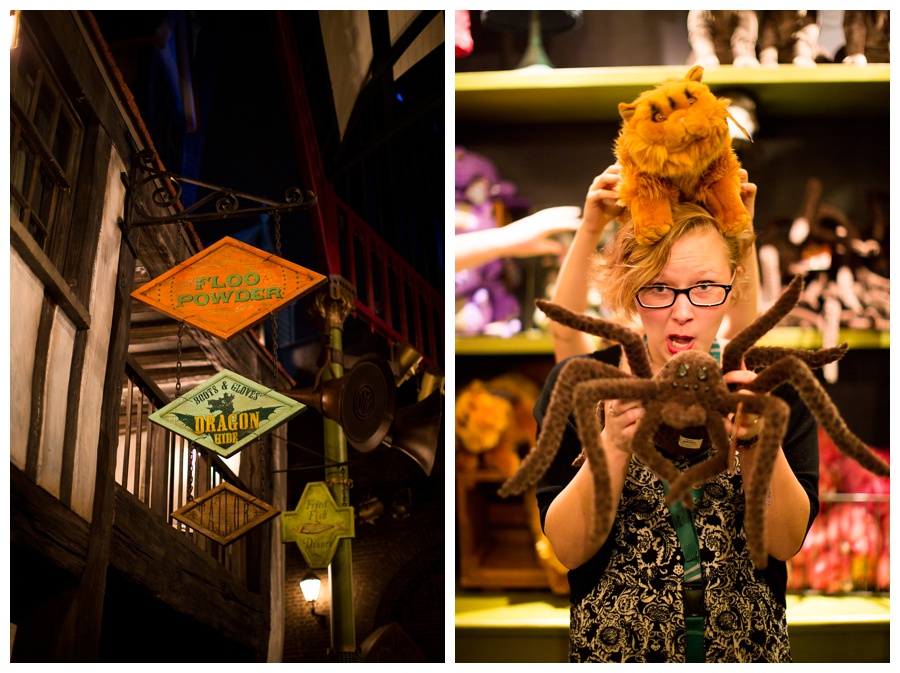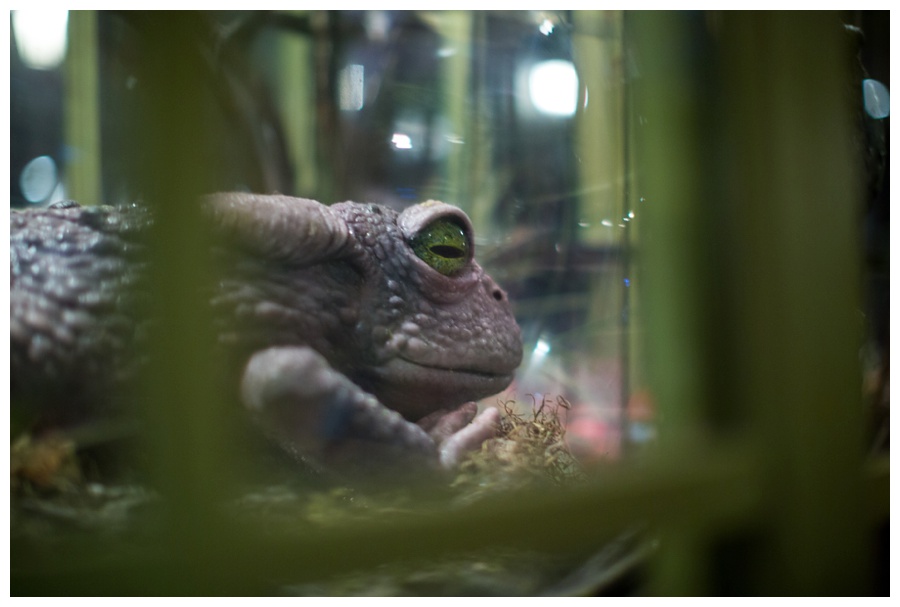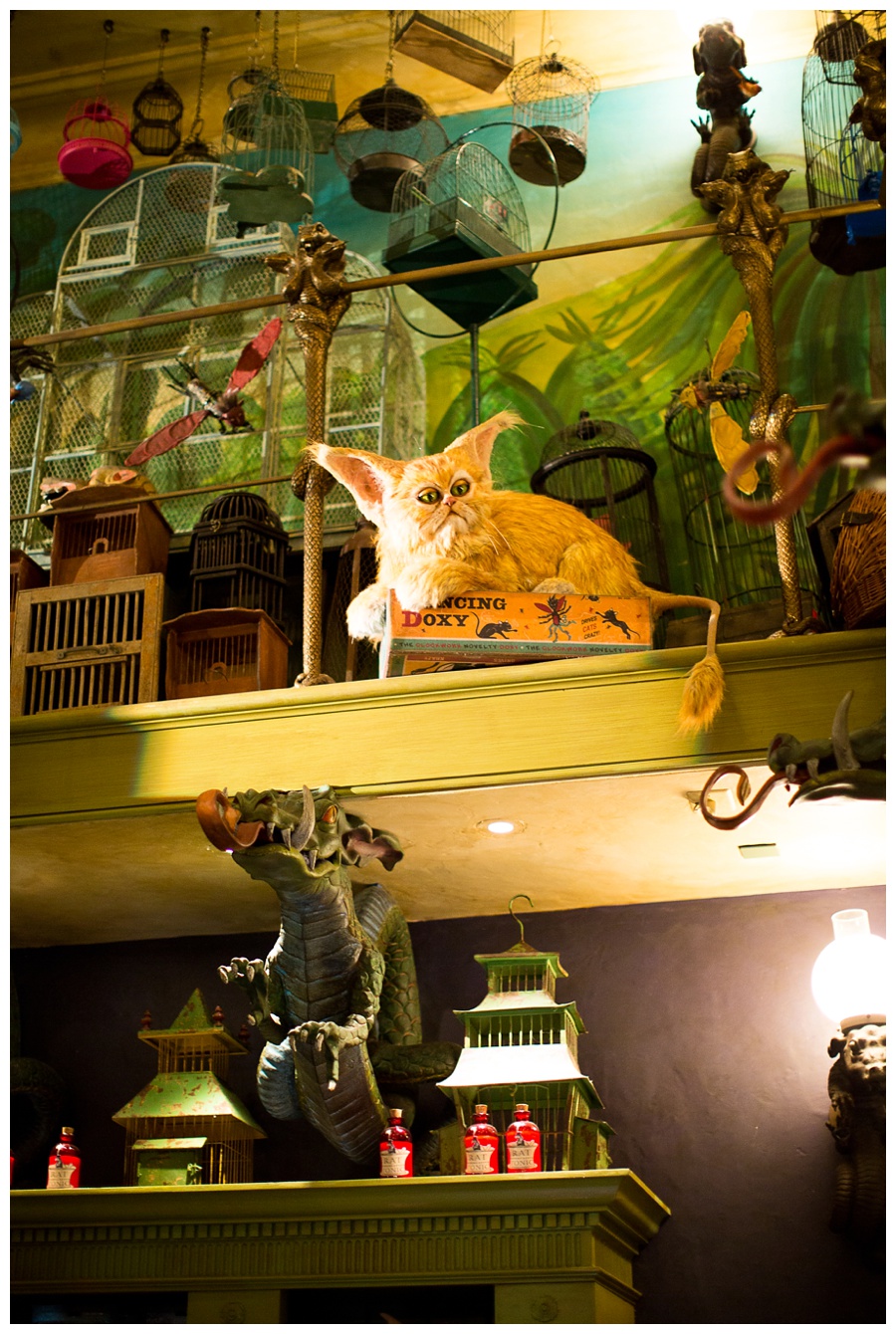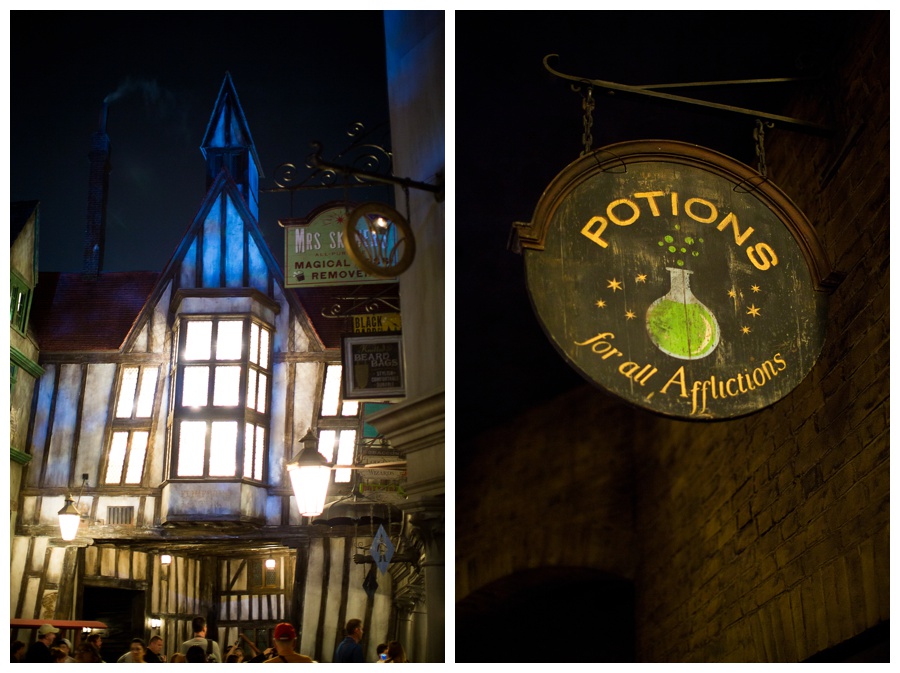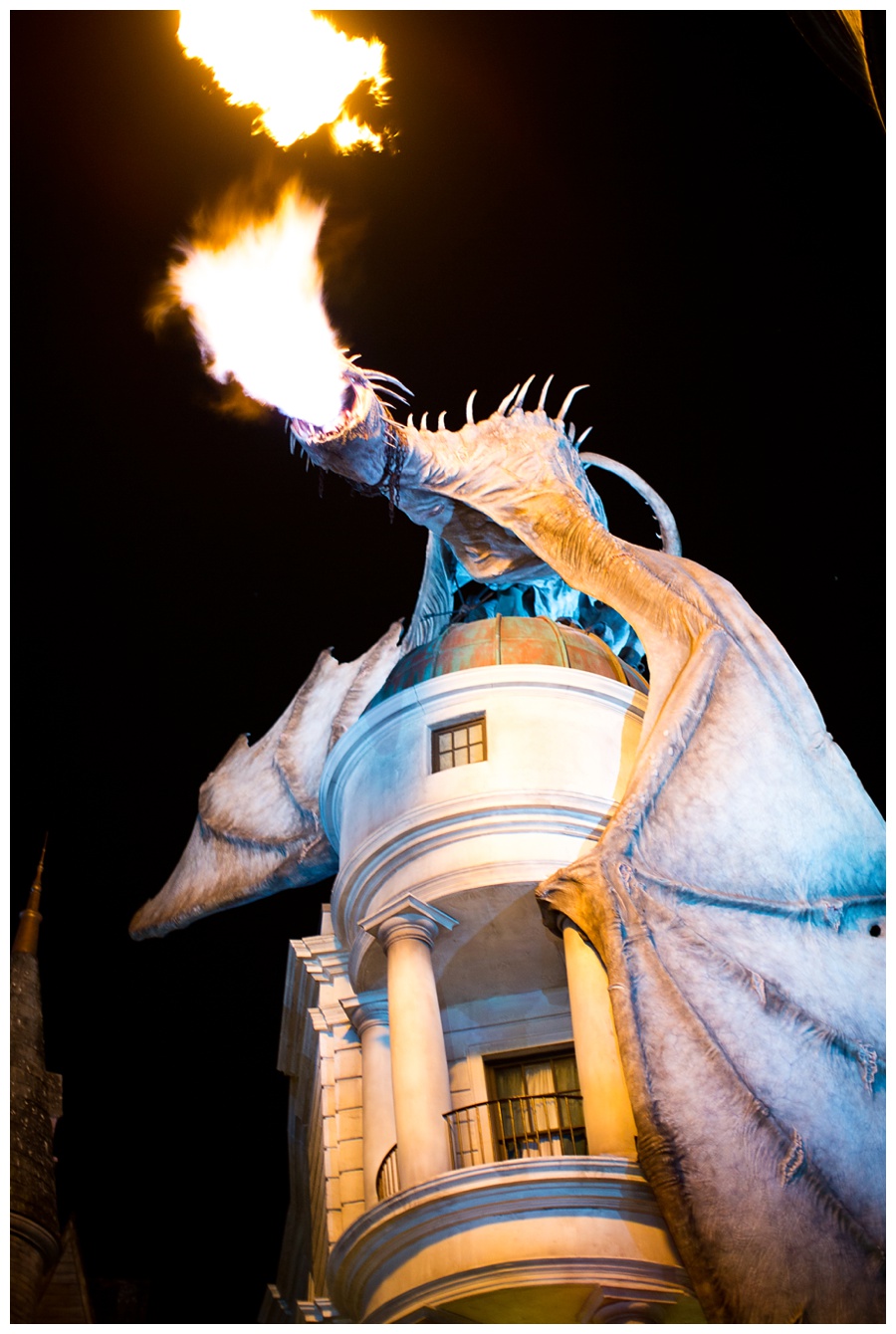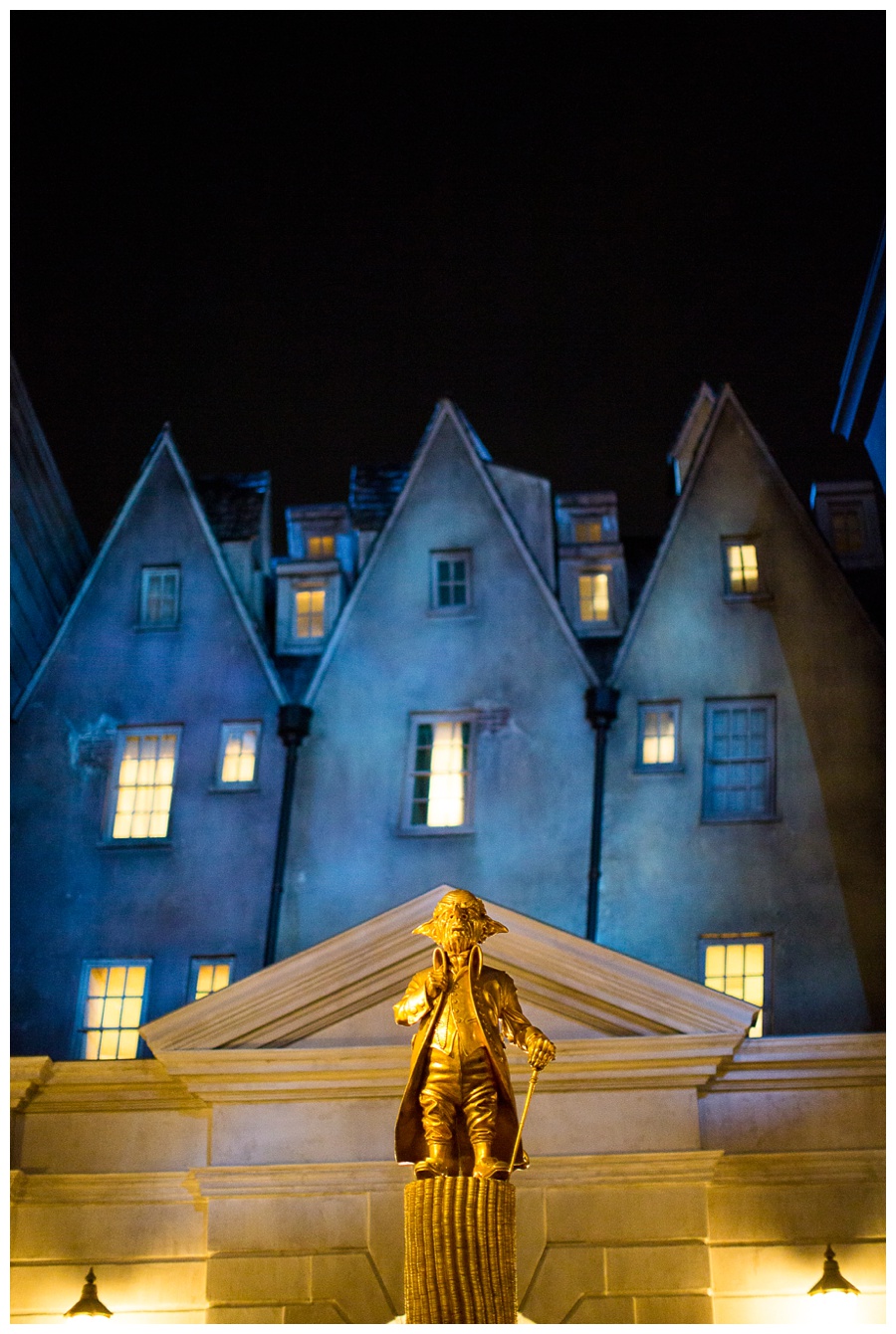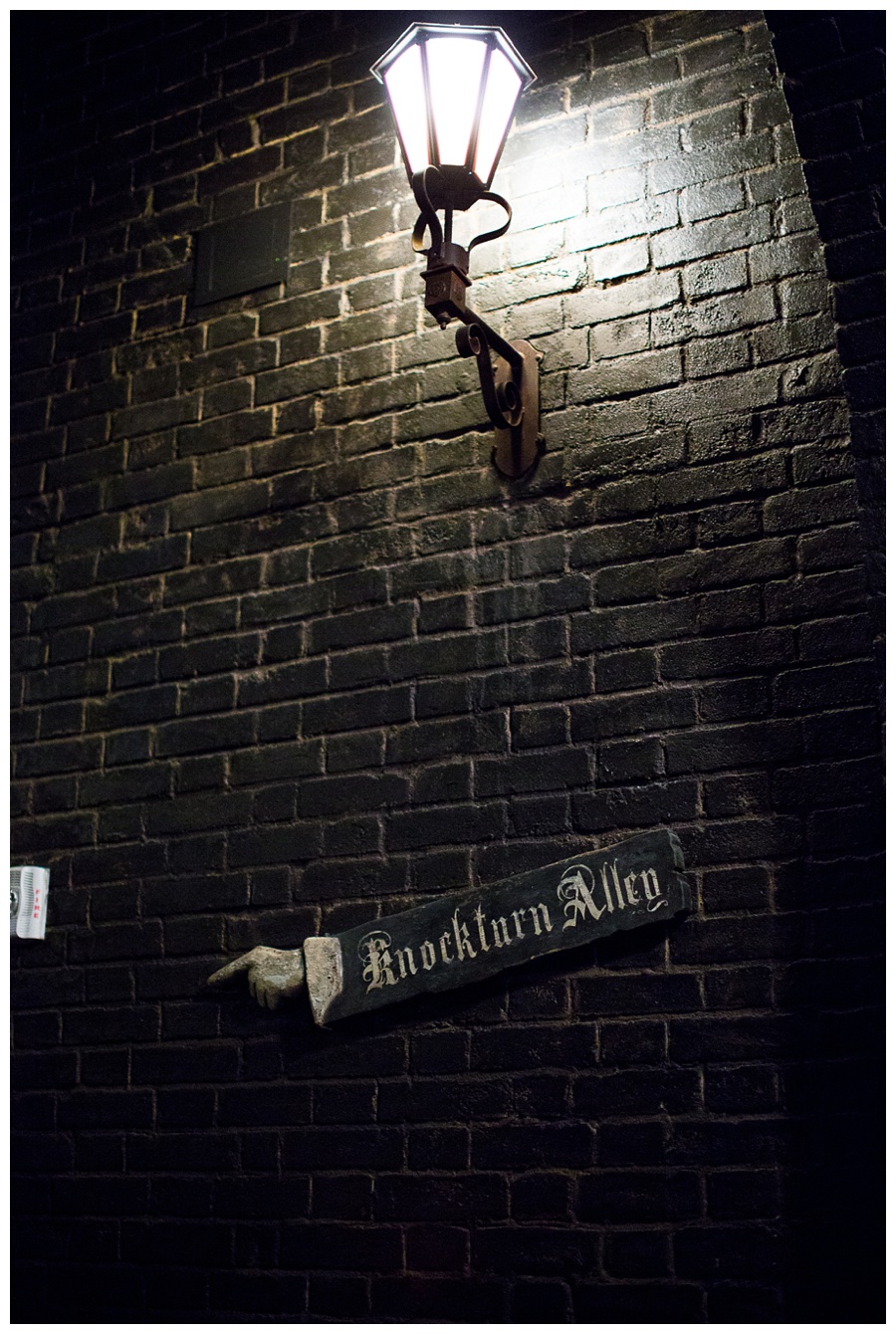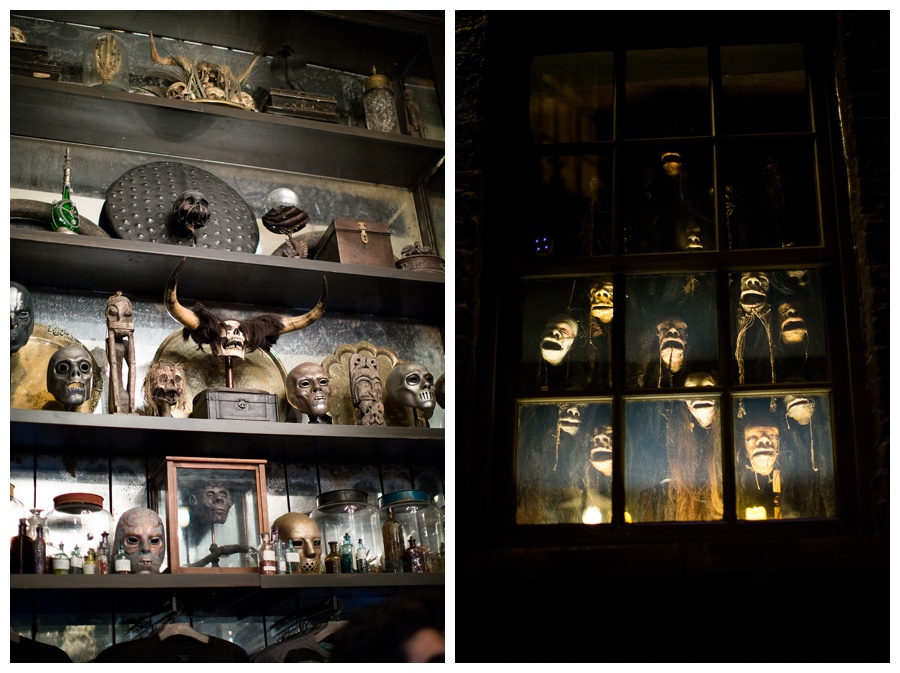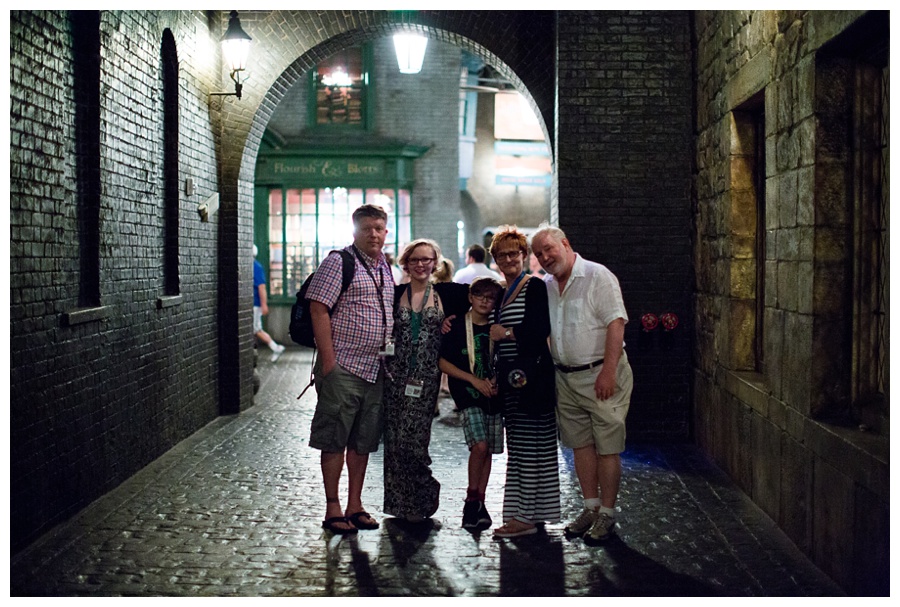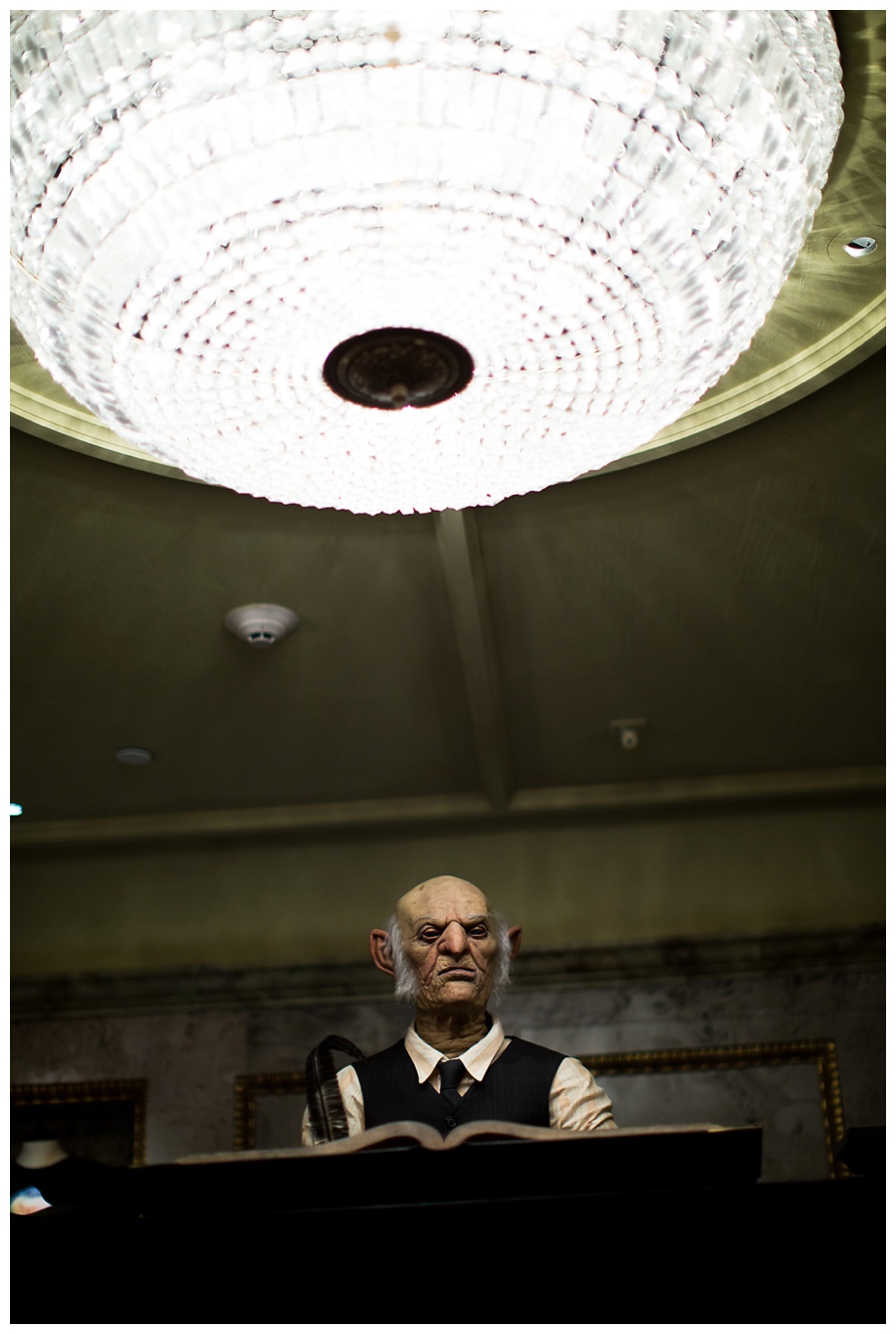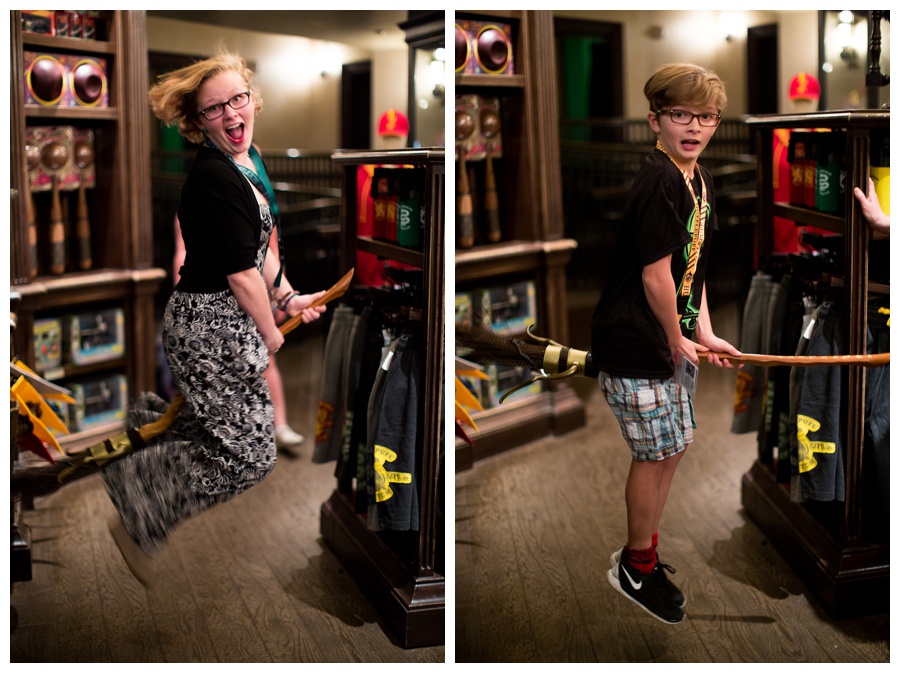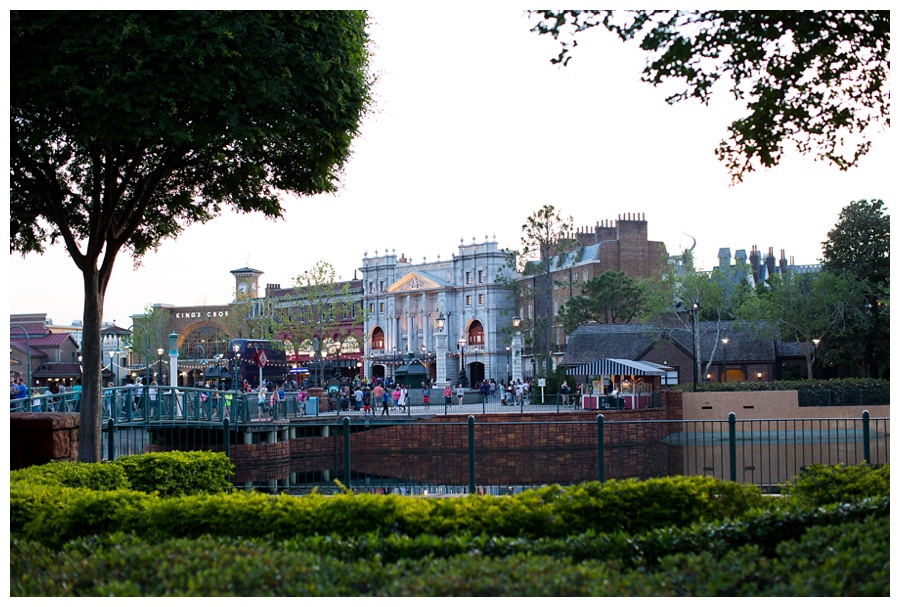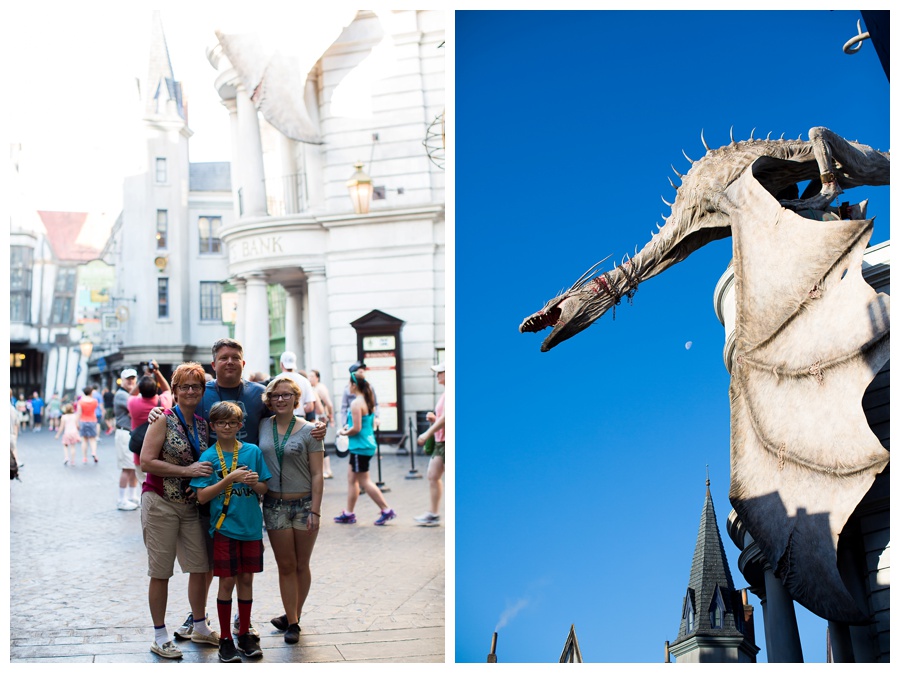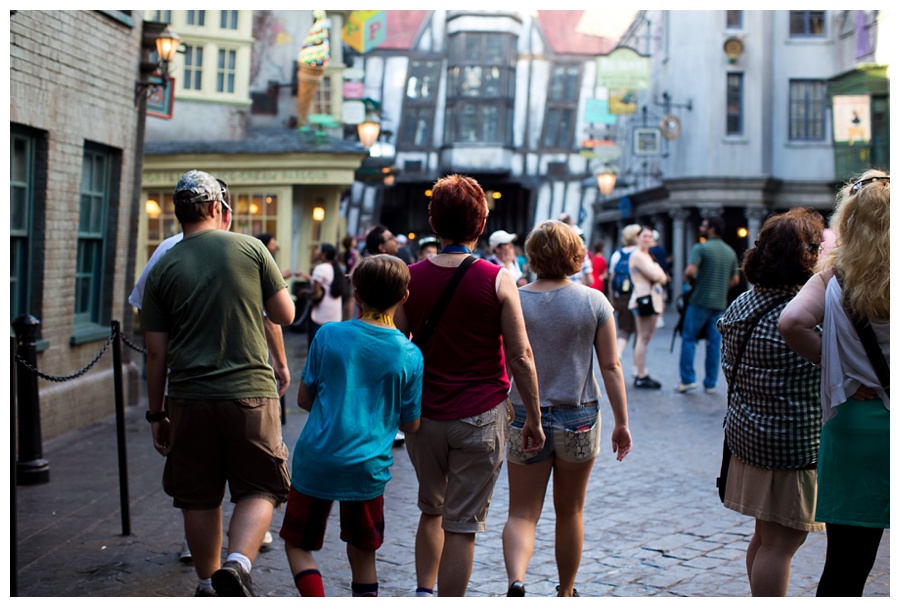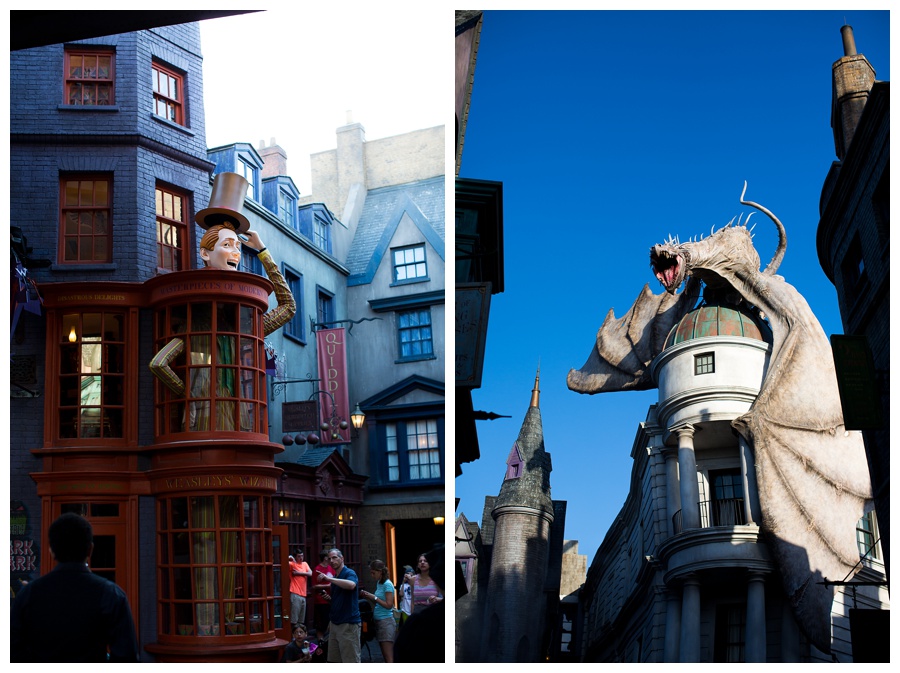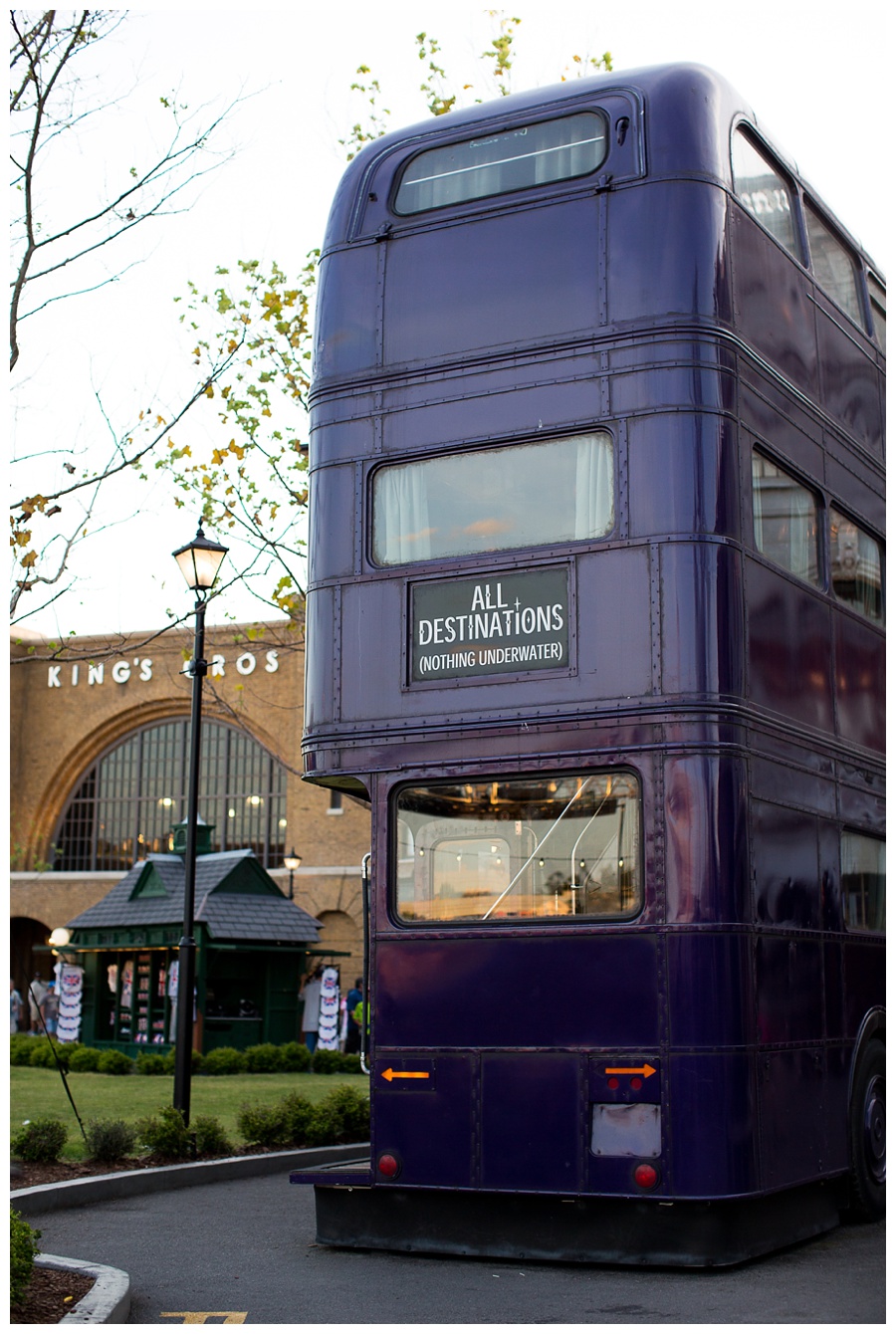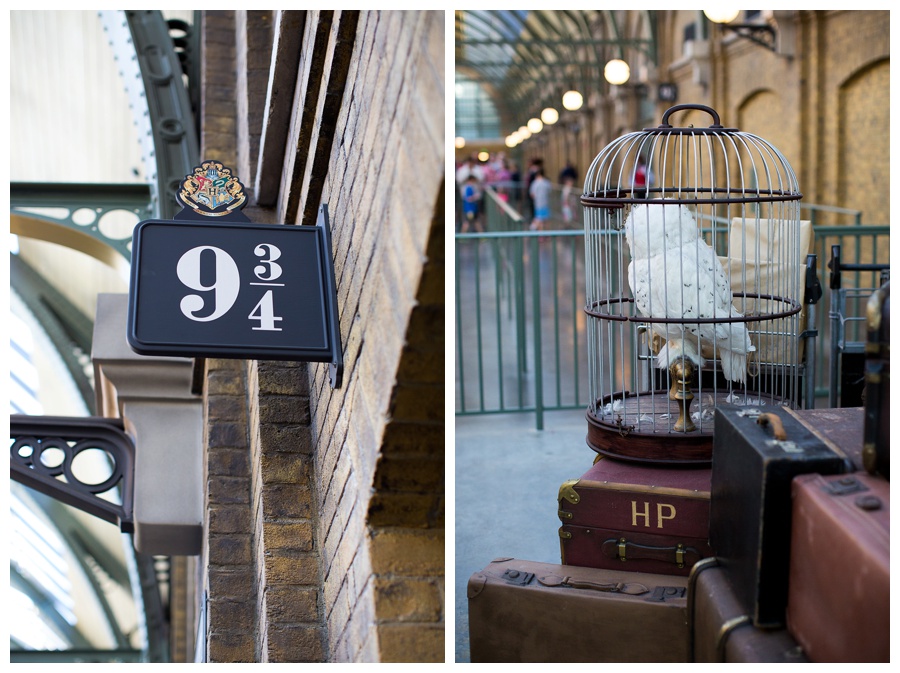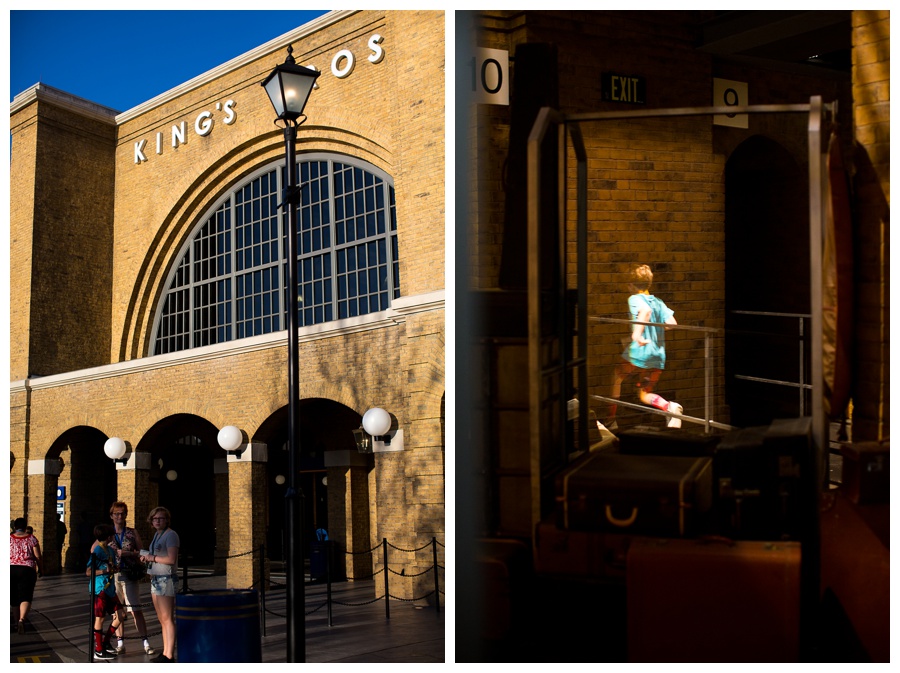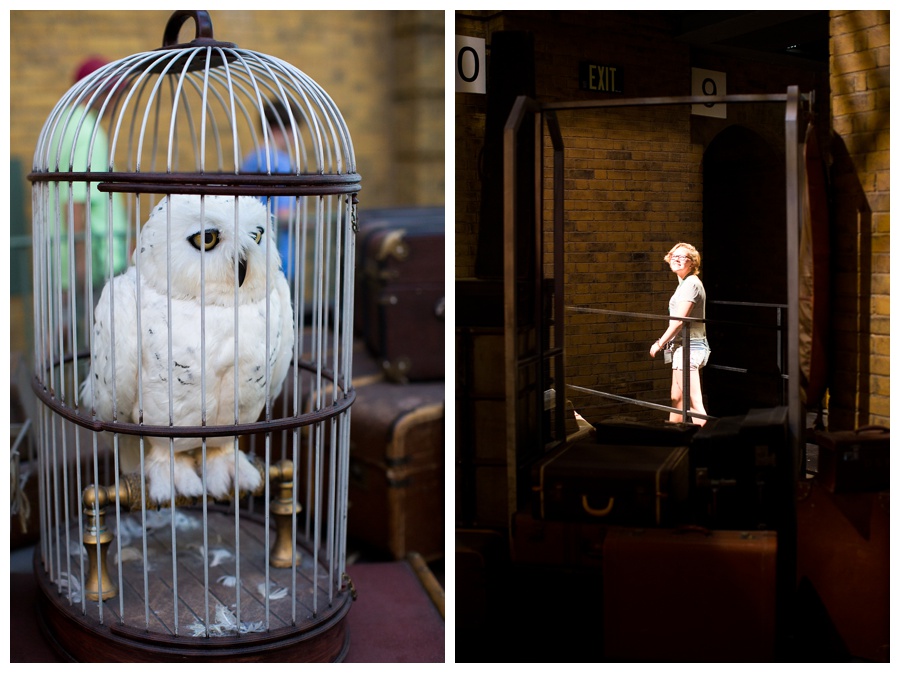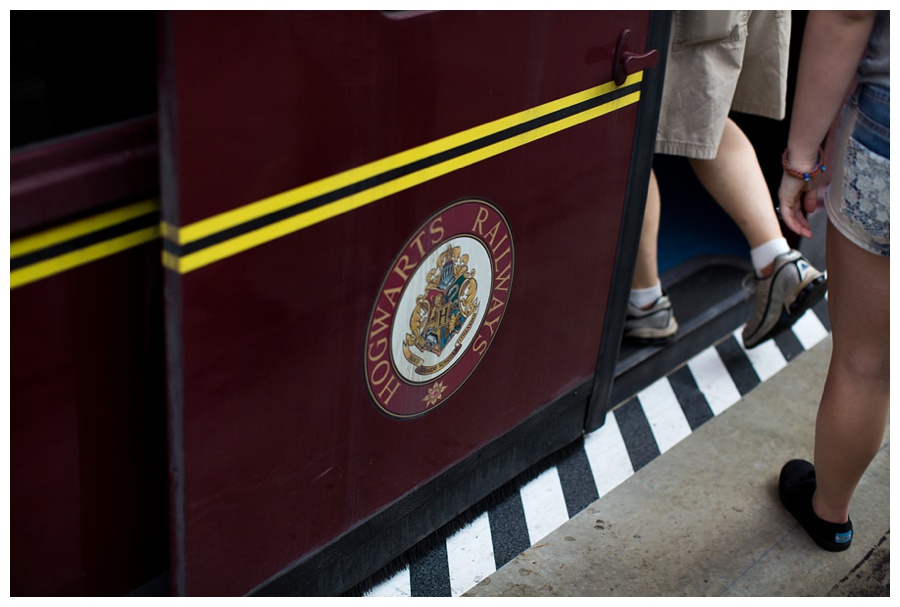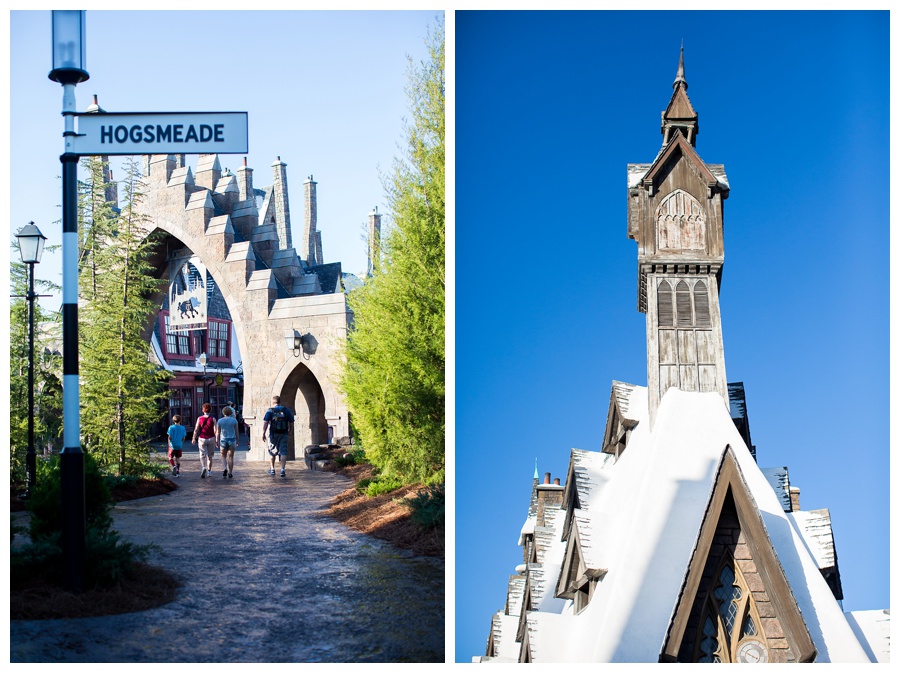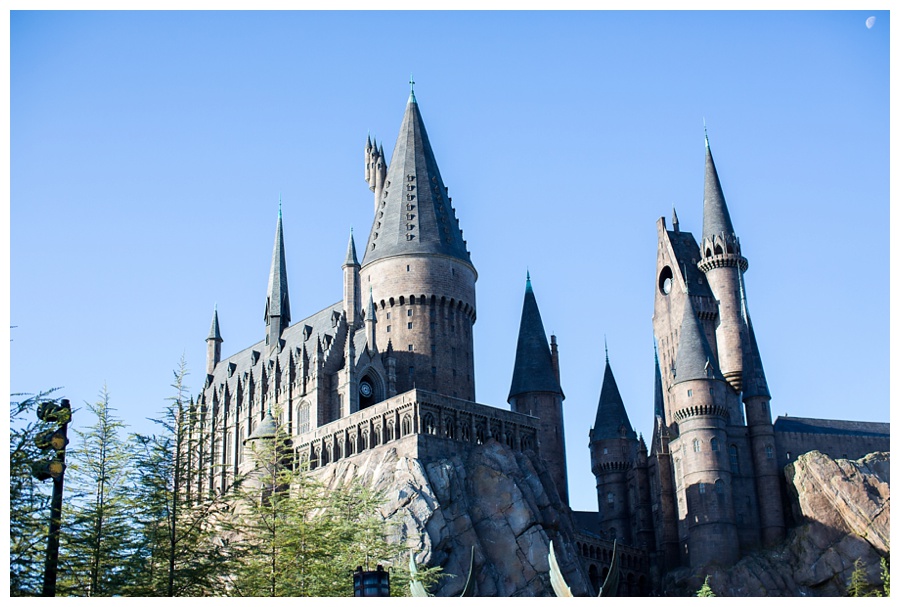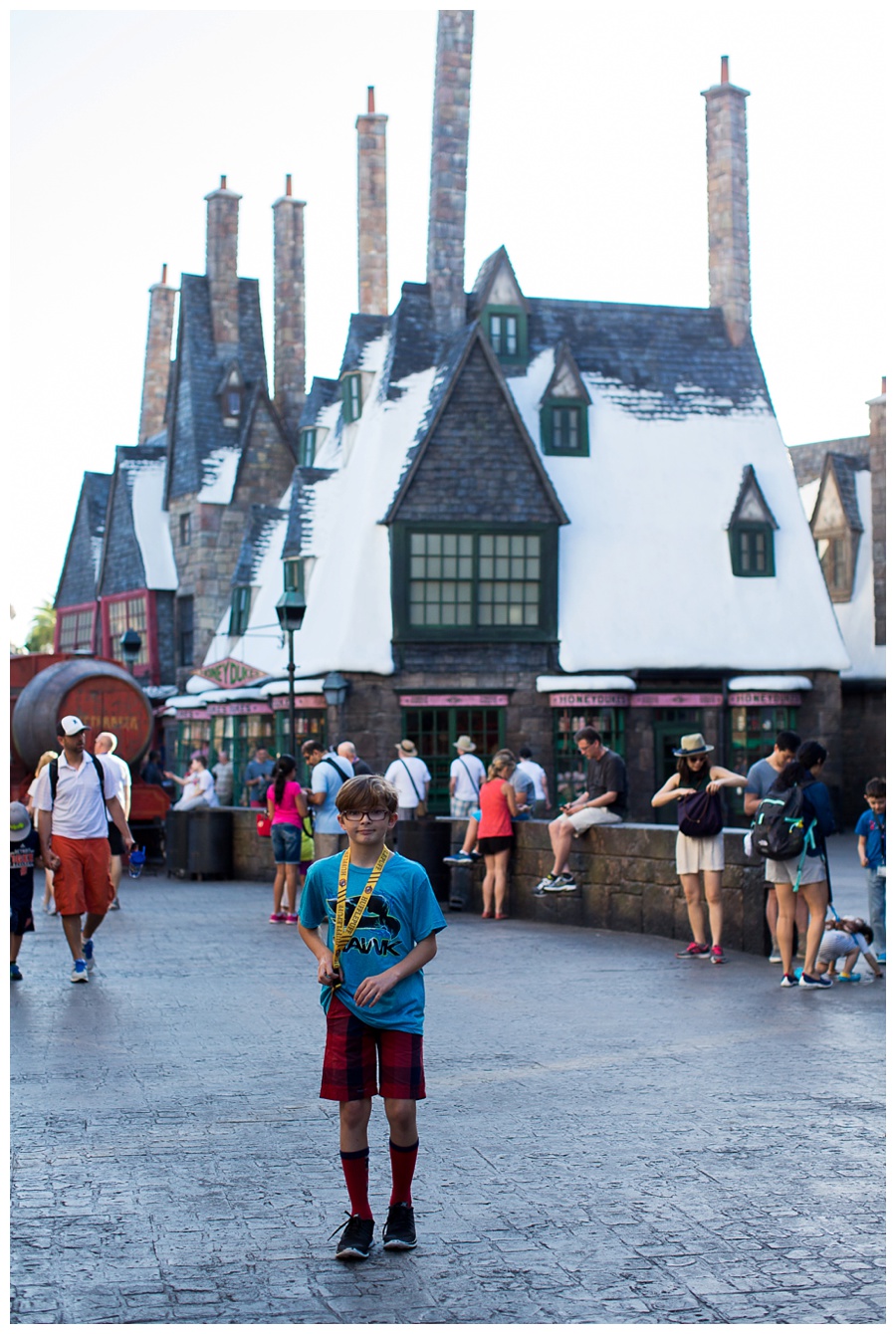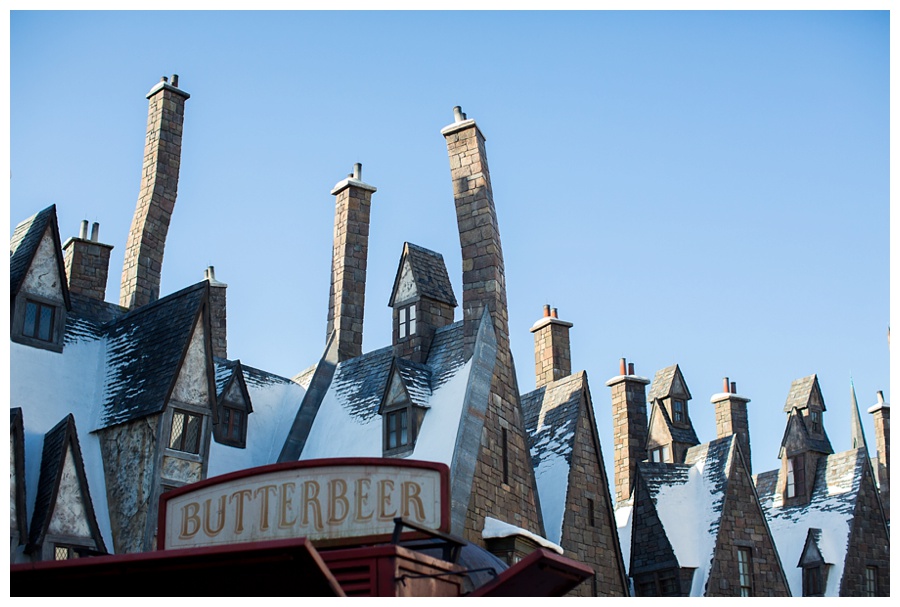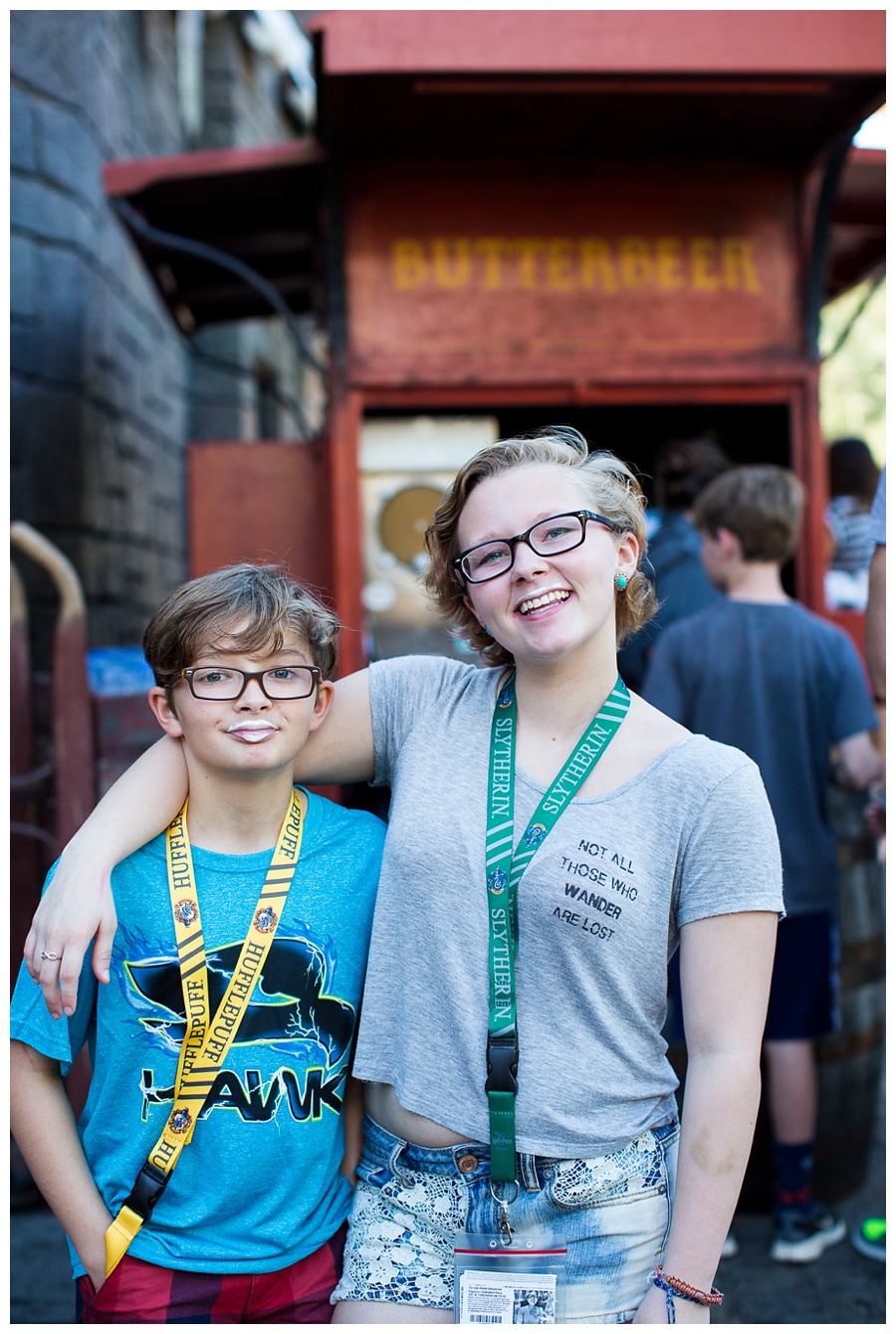 Jay was on the bathroom tour of Universal!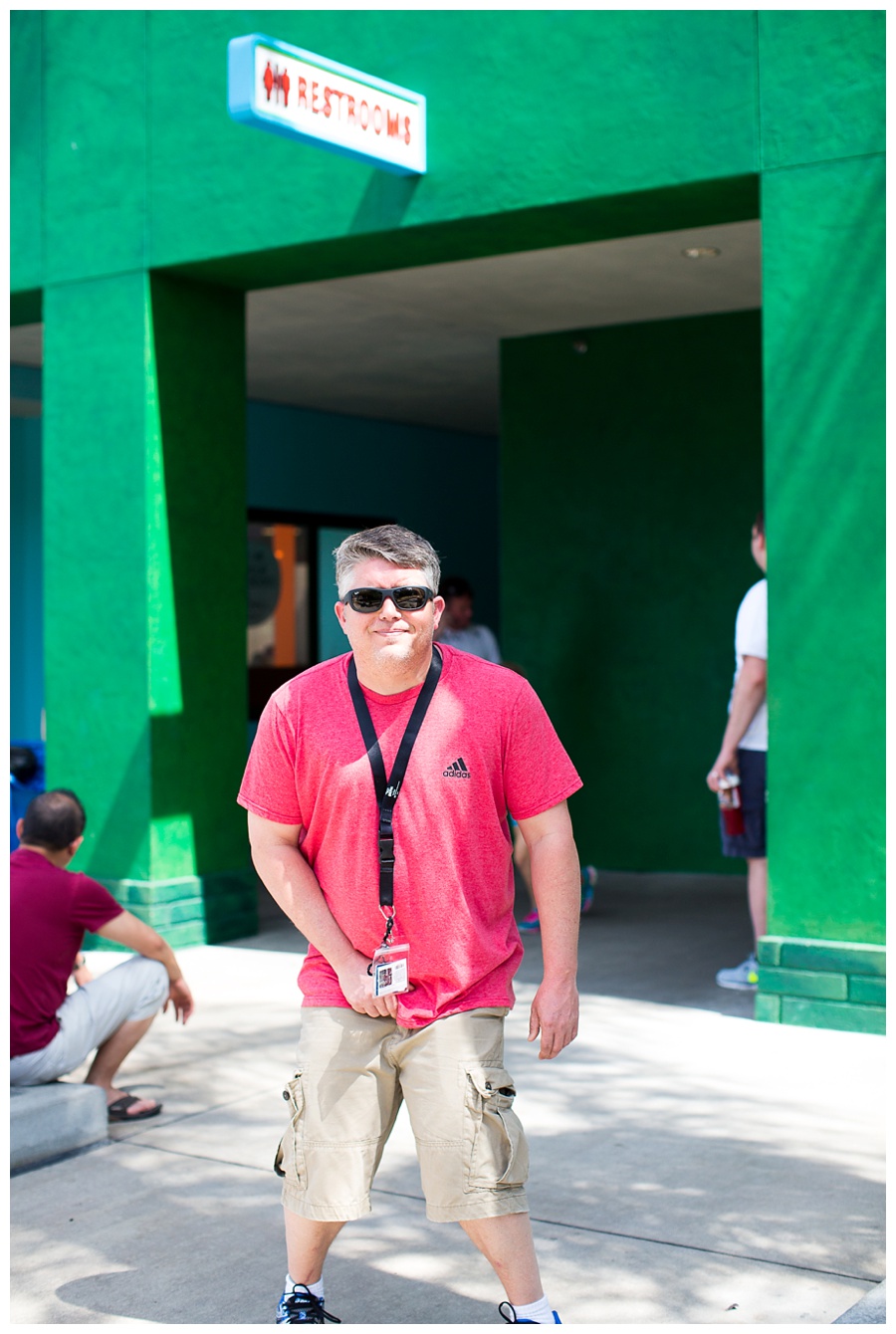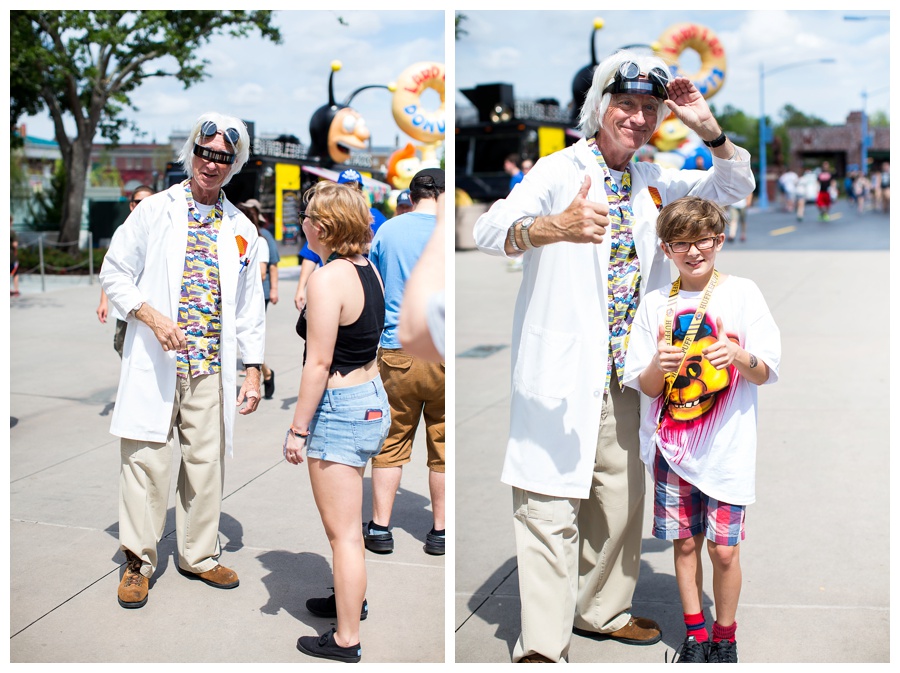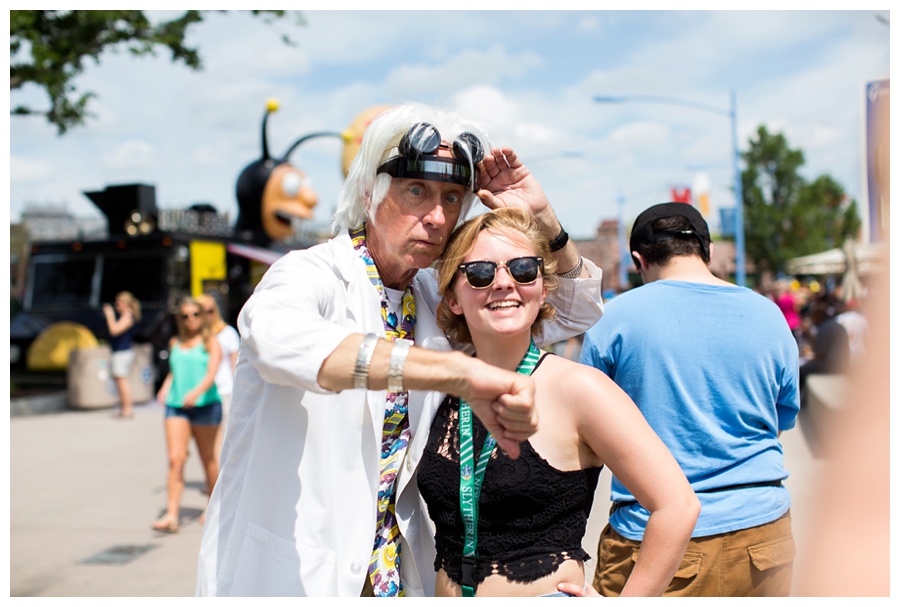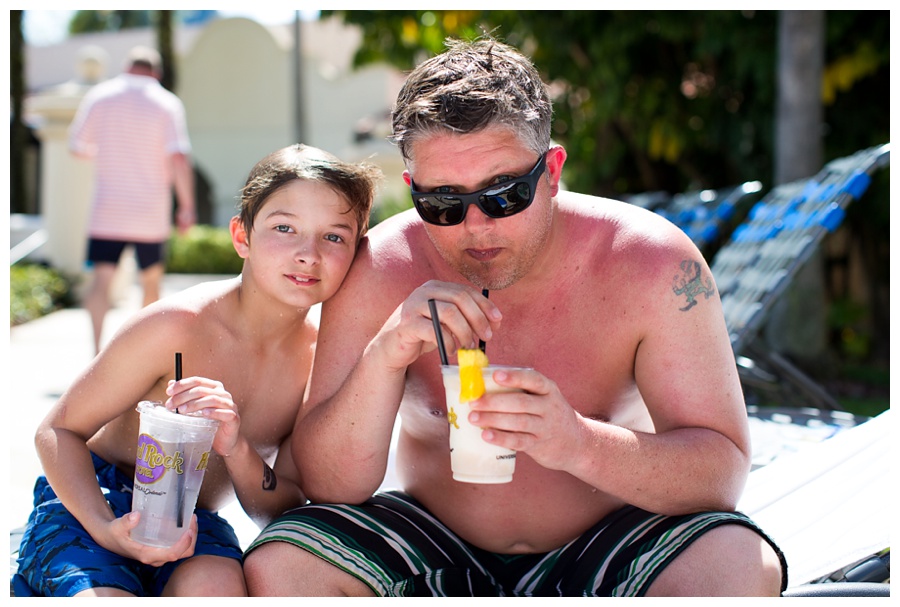 Tru found some Brits to play sand soccer with!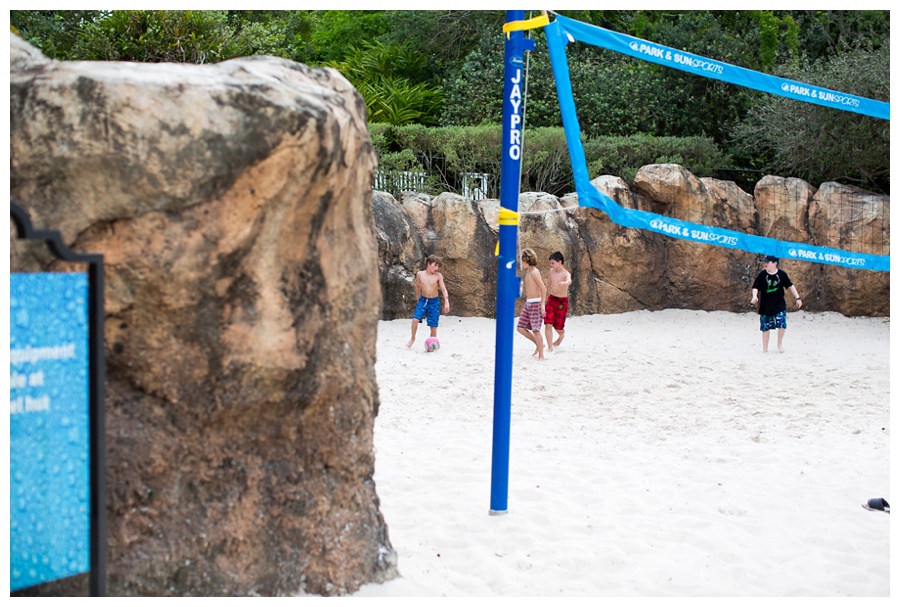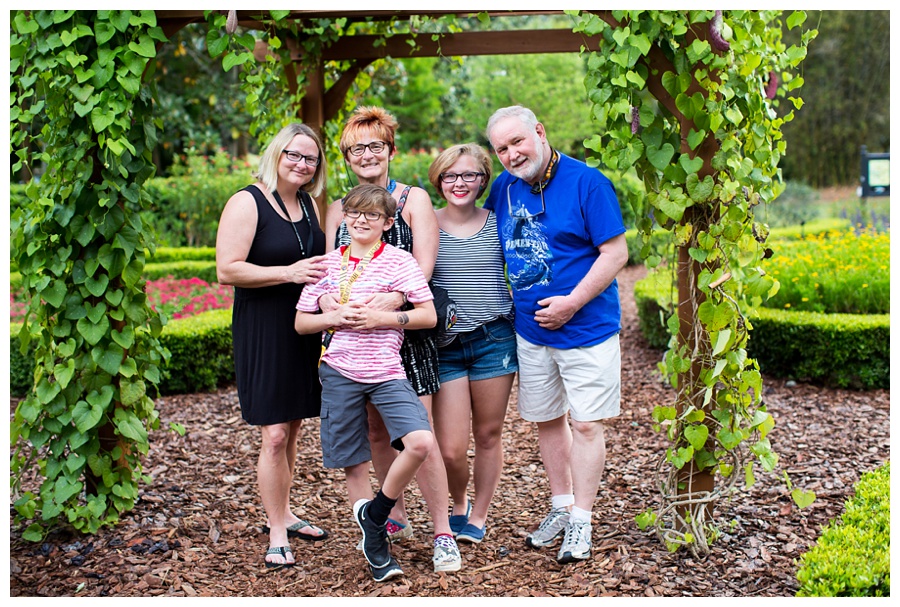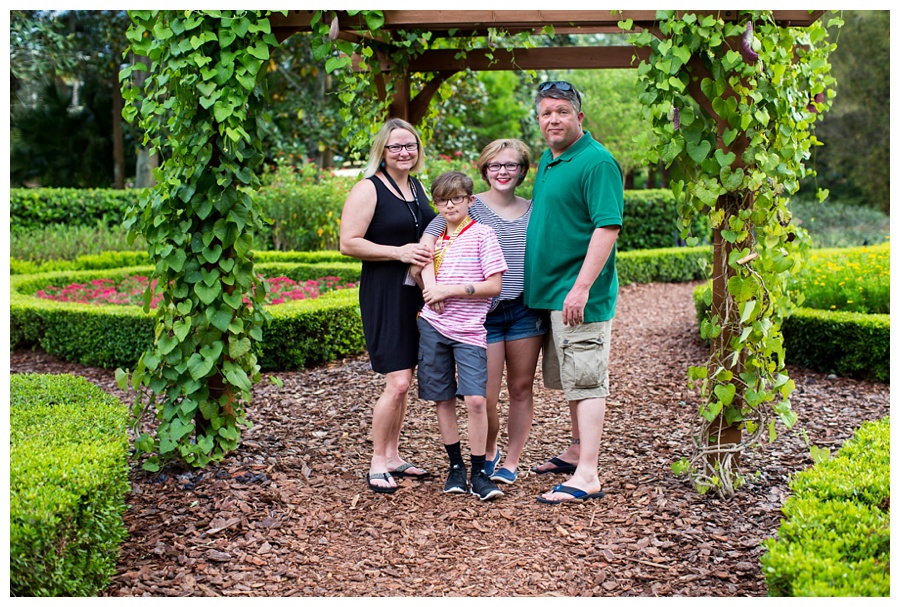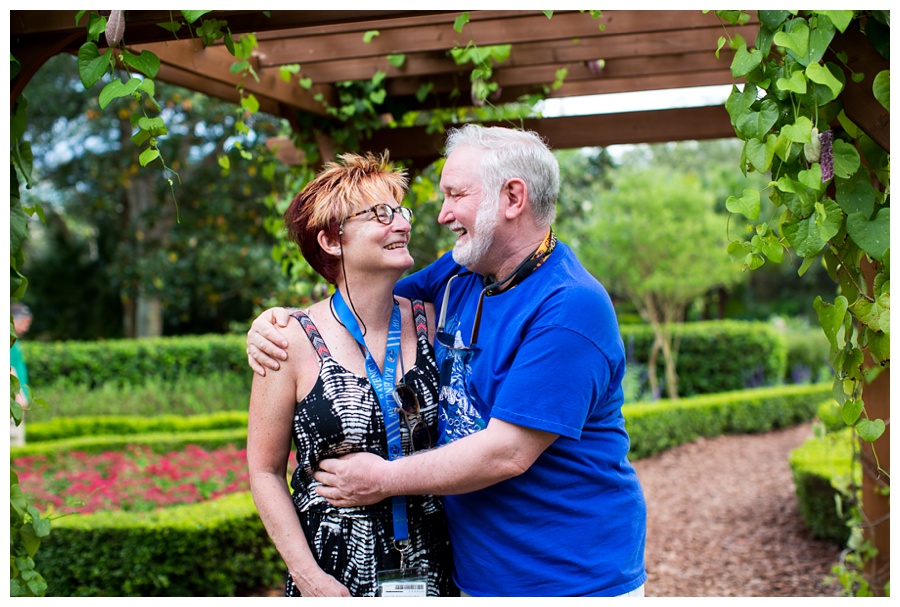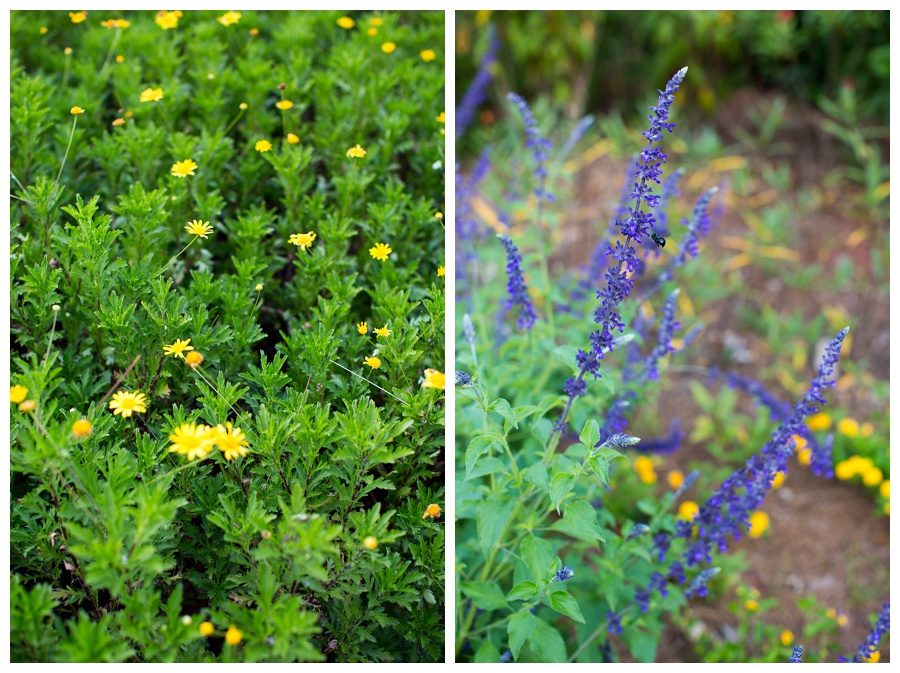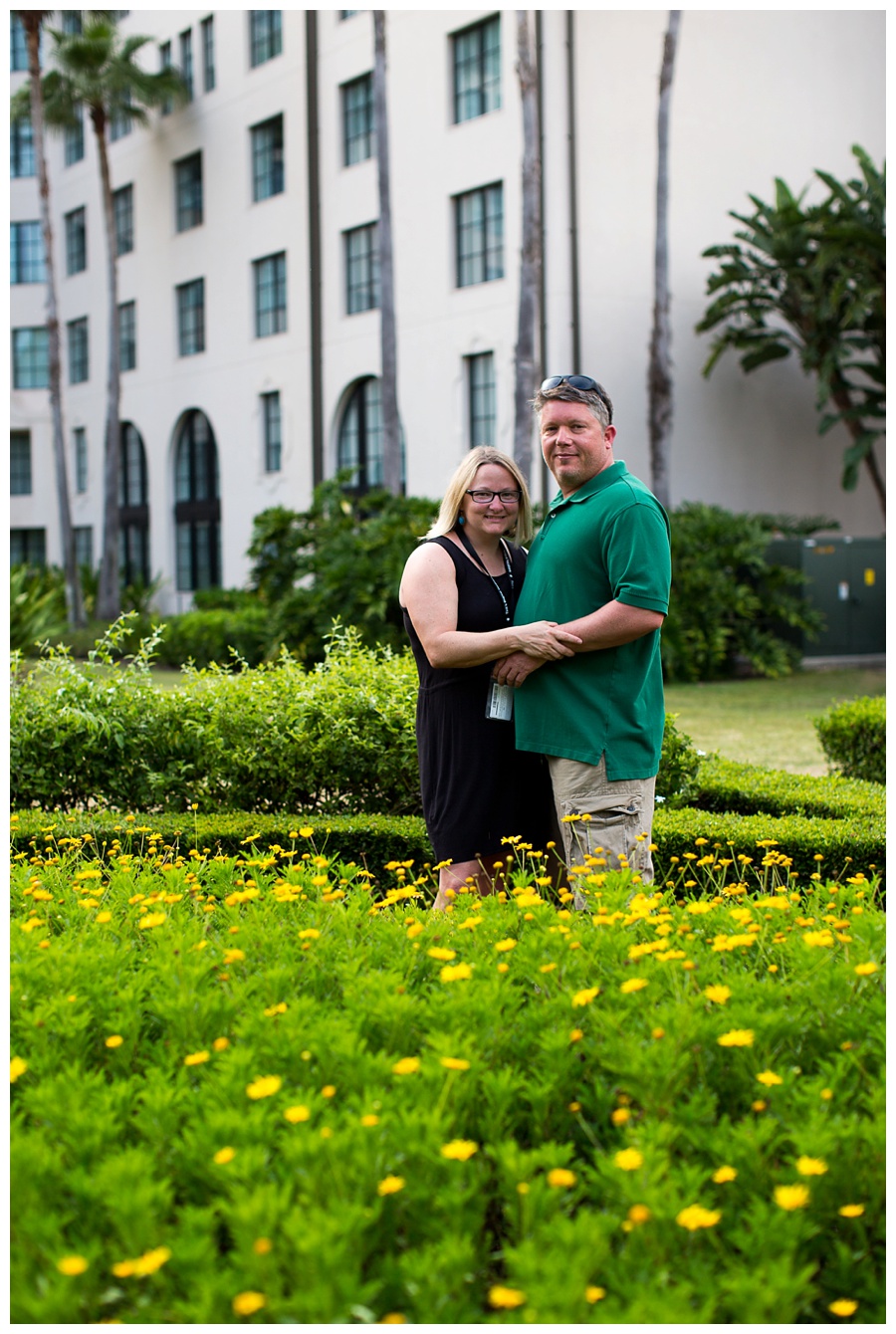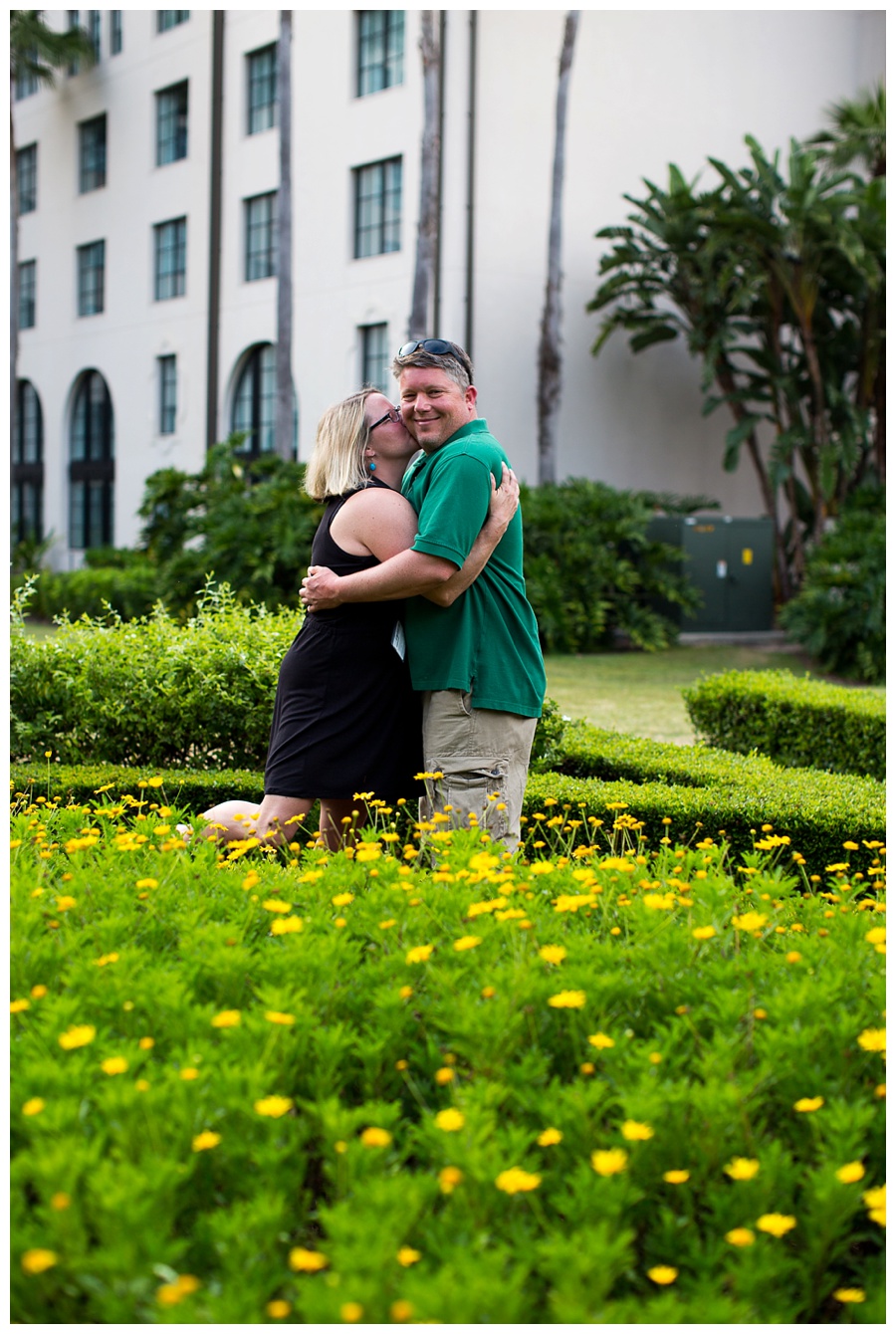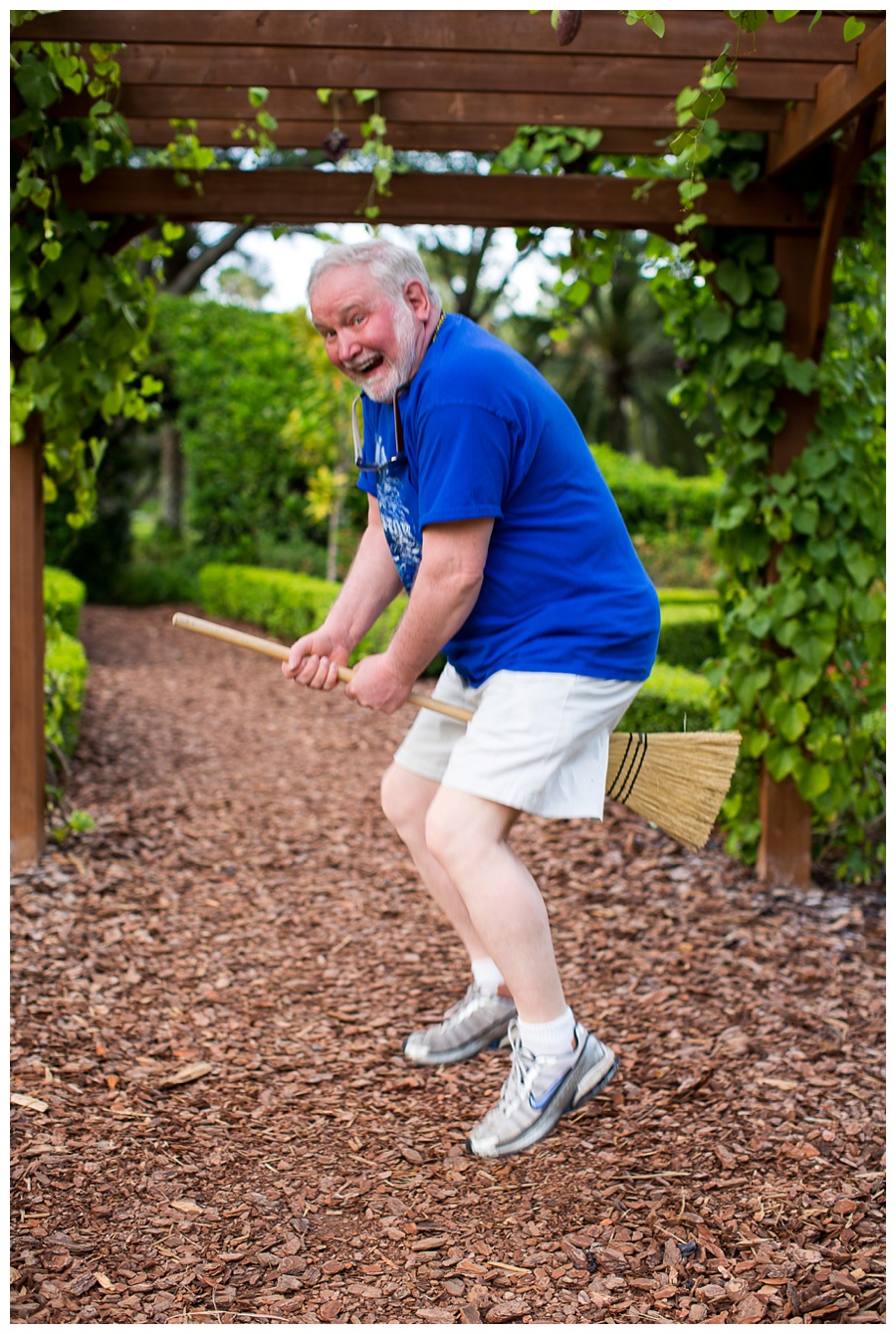 Funniest photo EVER!!  "SPIDER!!!!"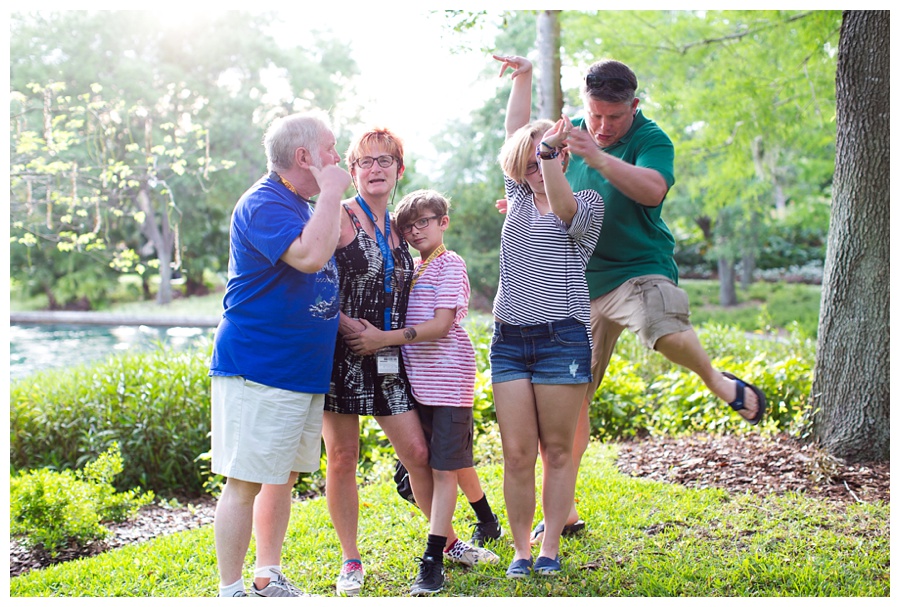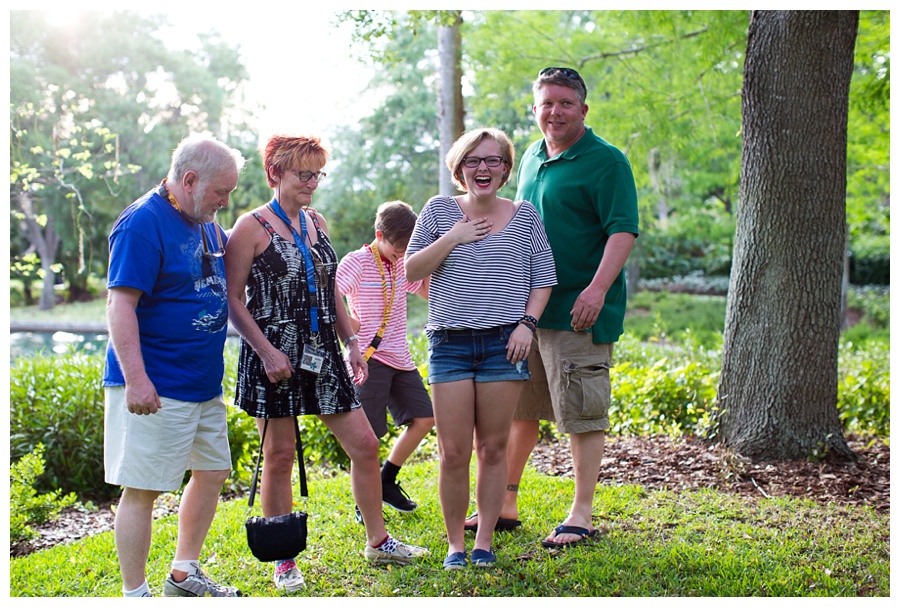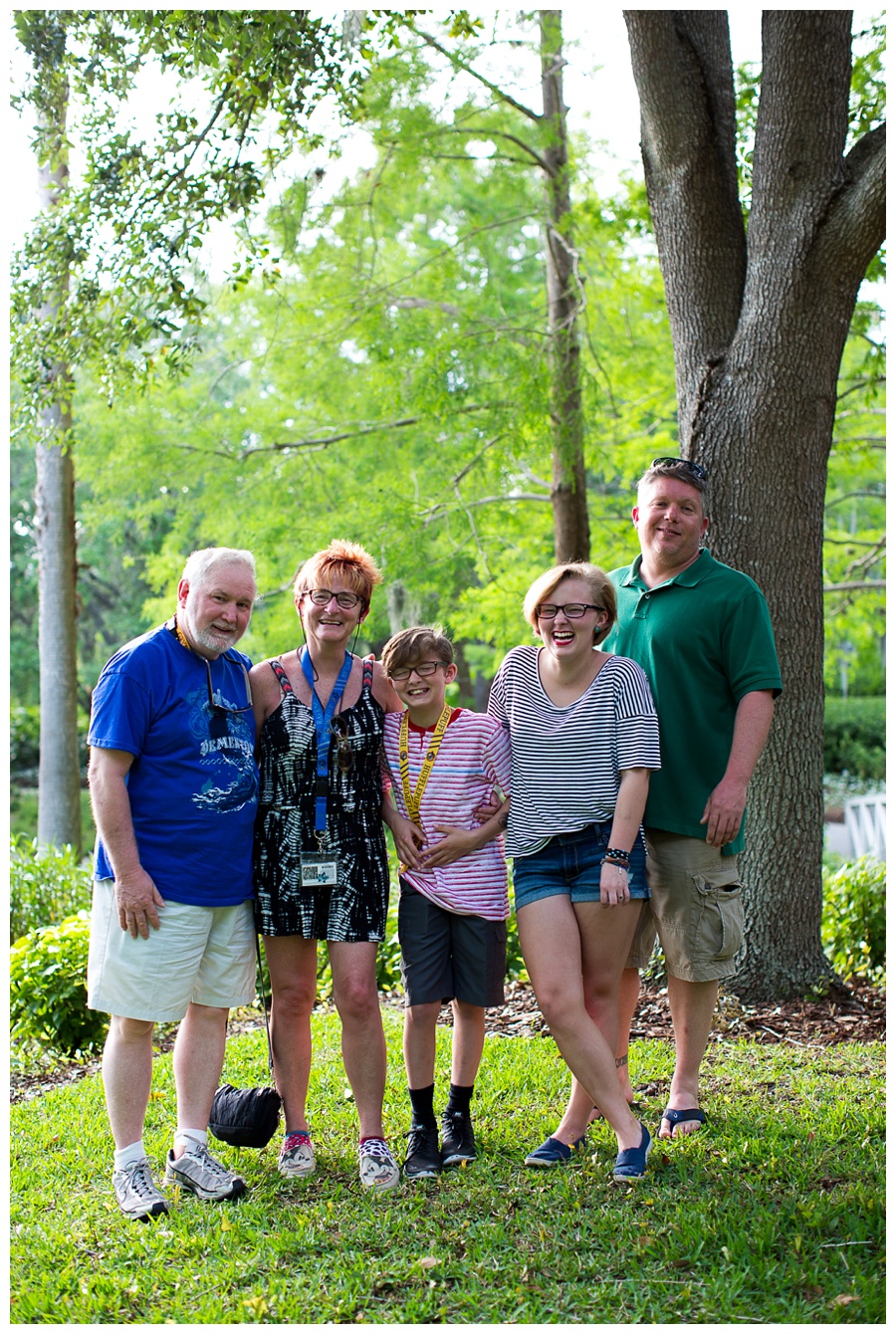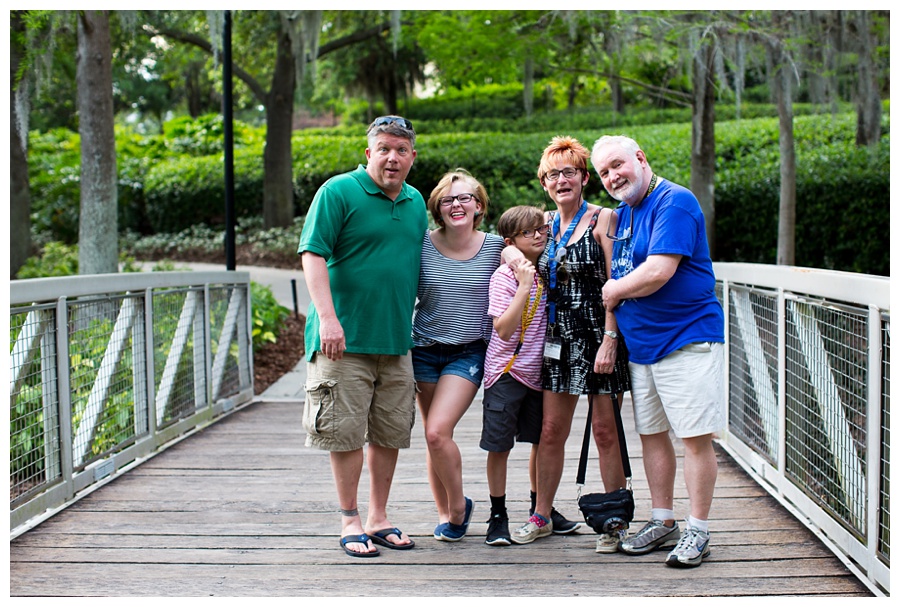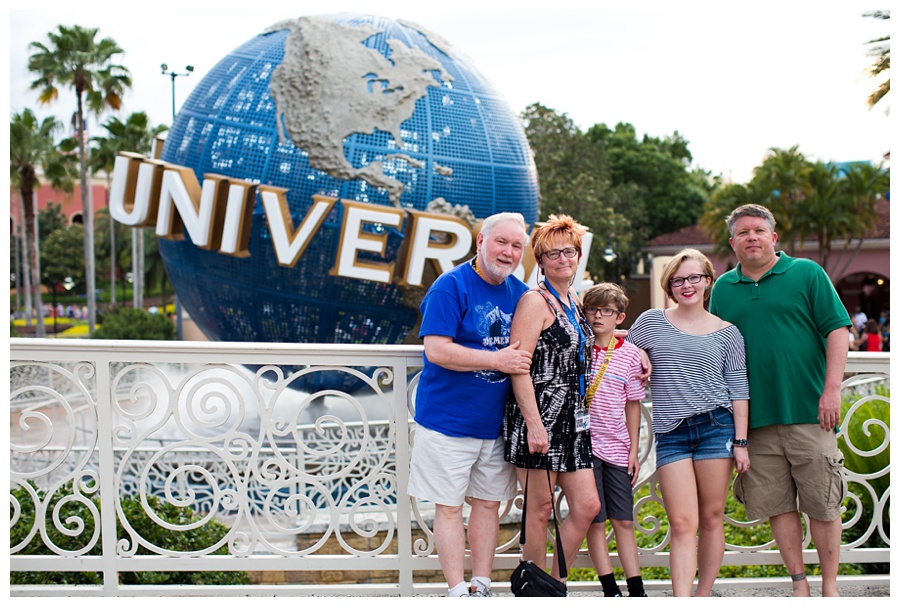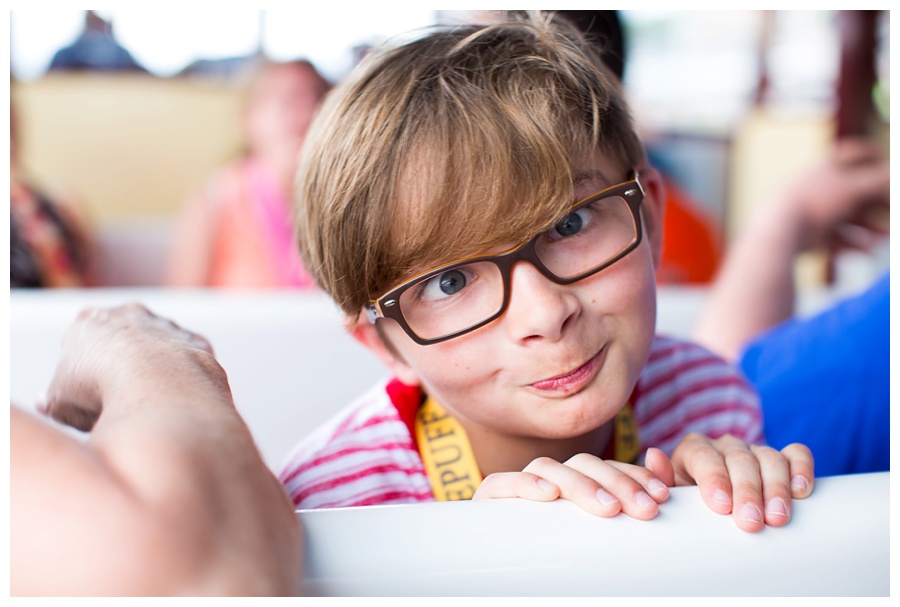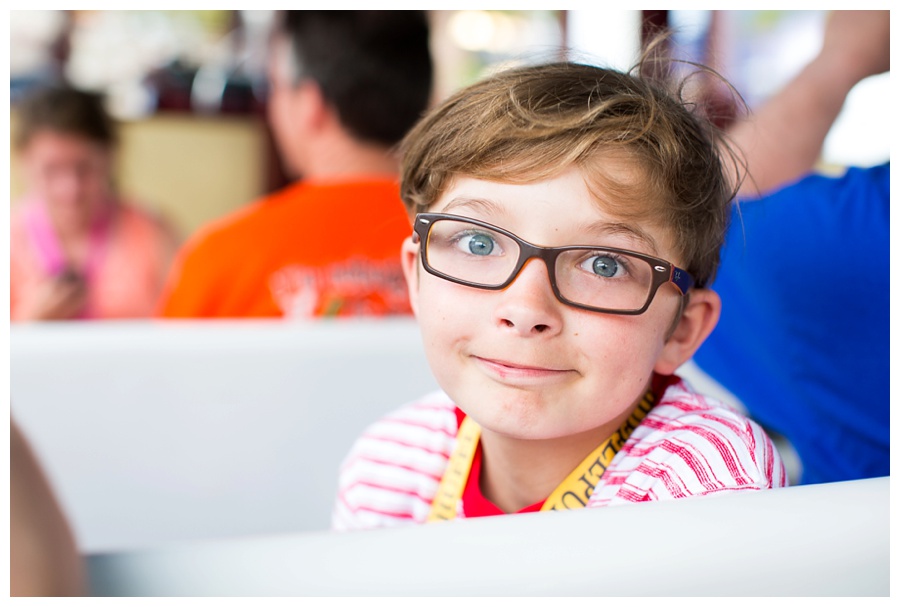 And some Iphone pics!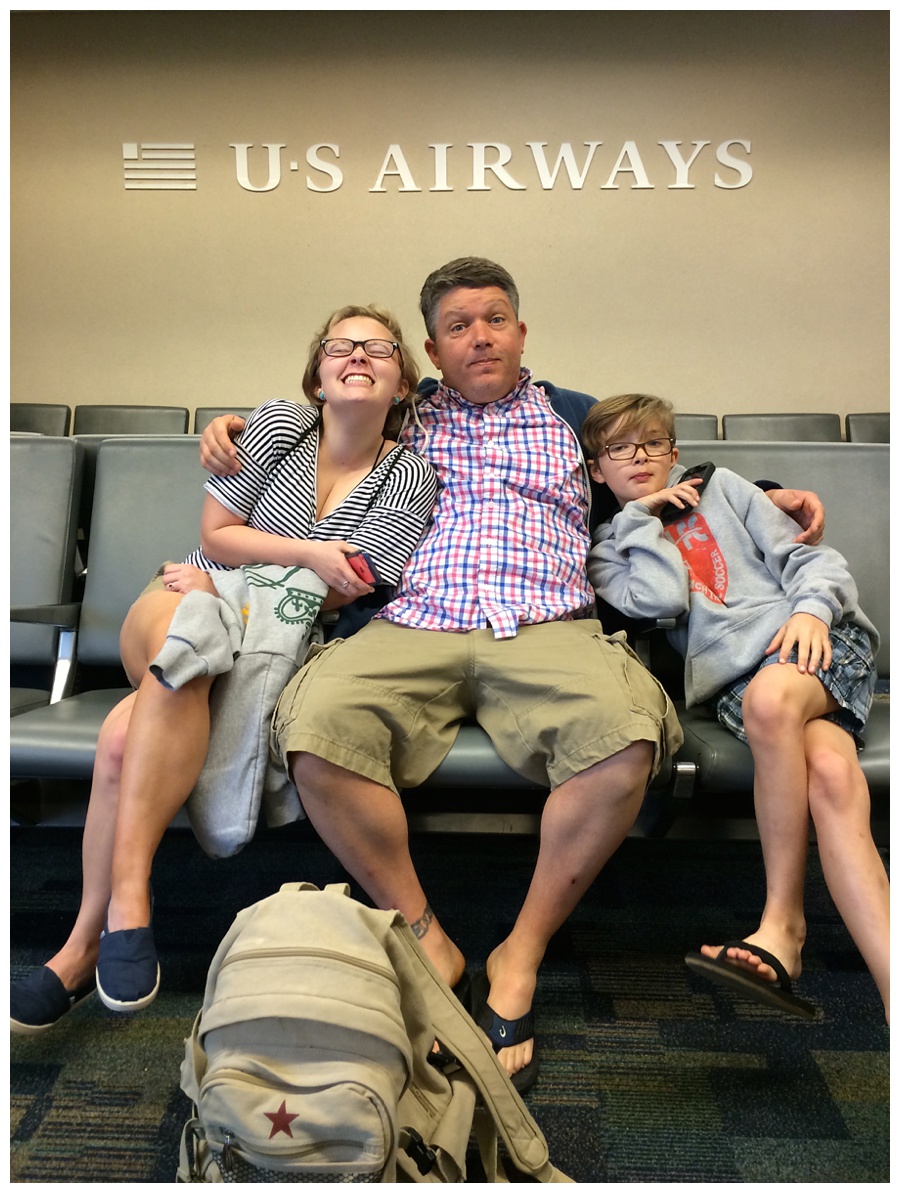 Monorail surfing…the FIRST ride!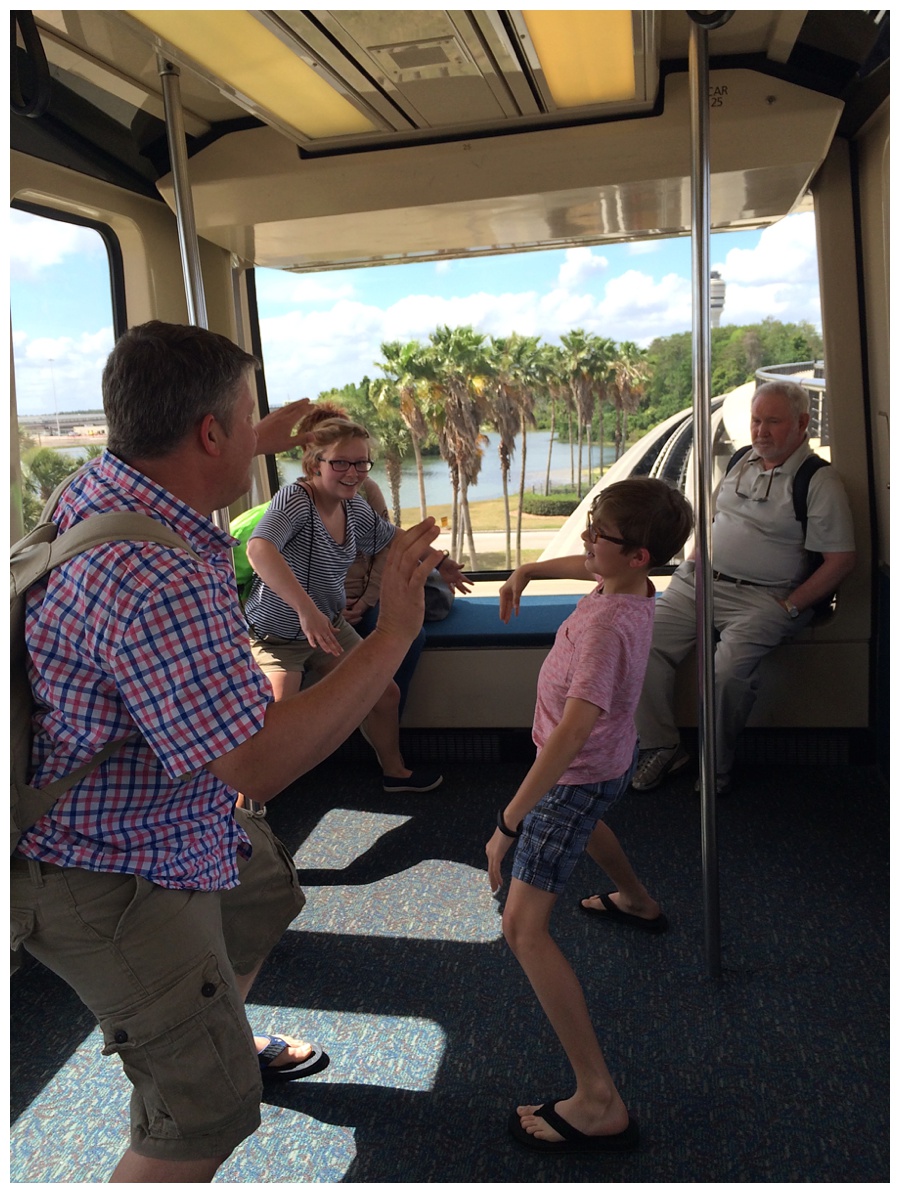 Jay was excited!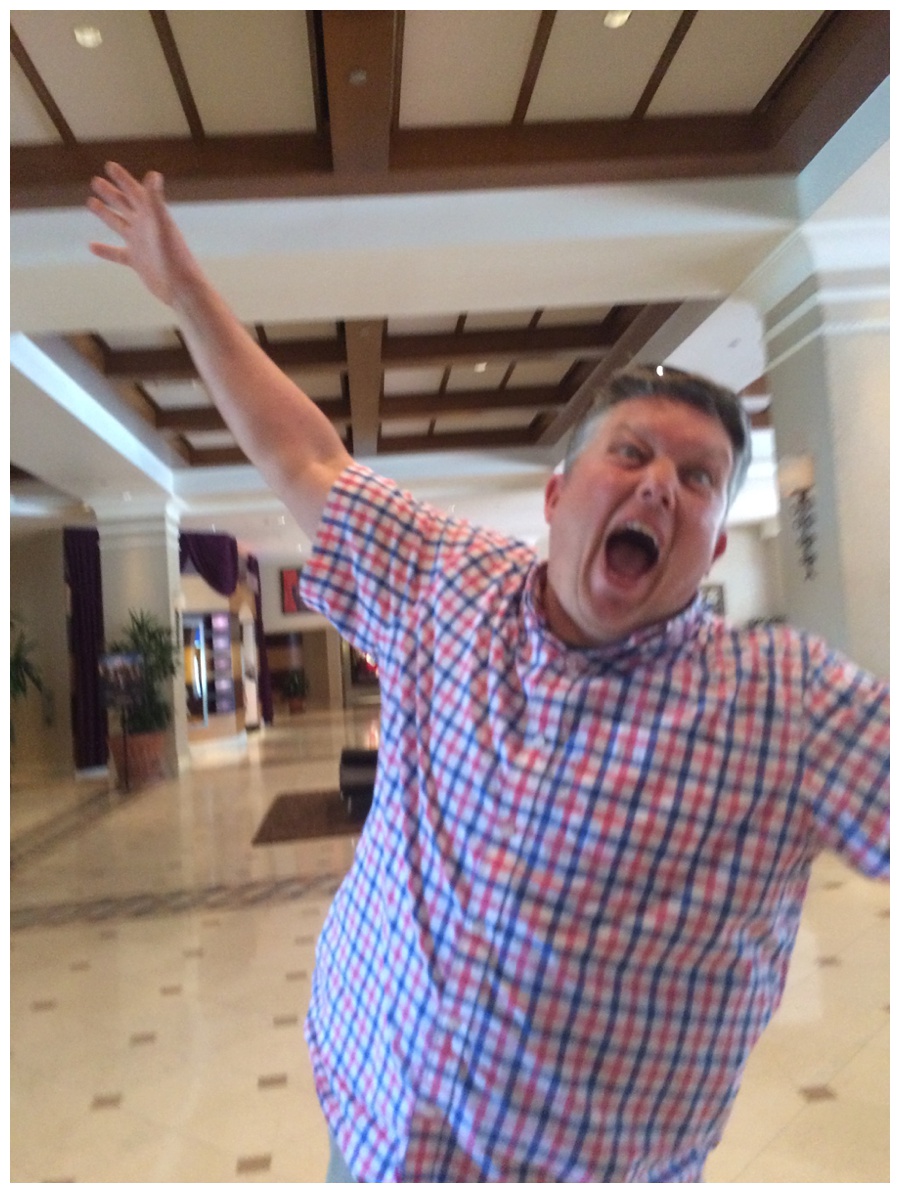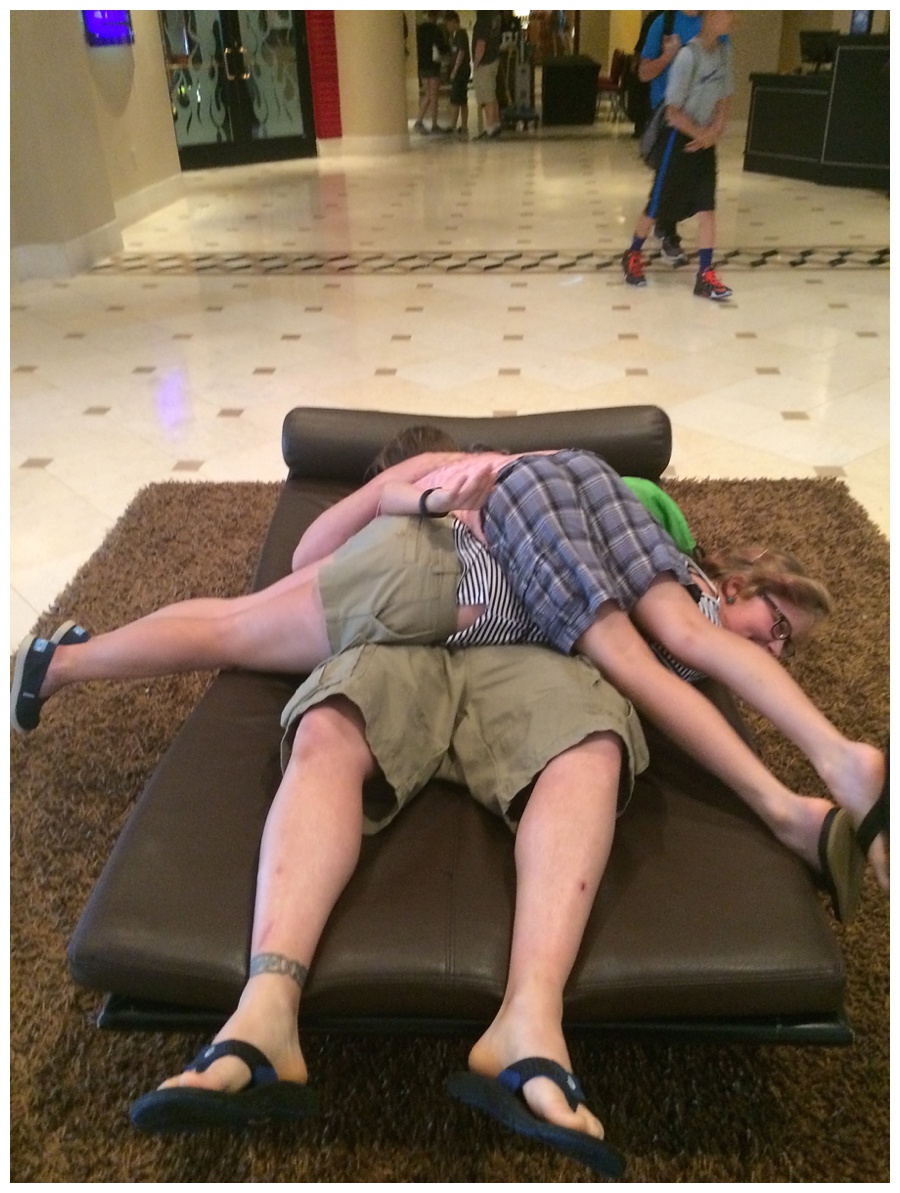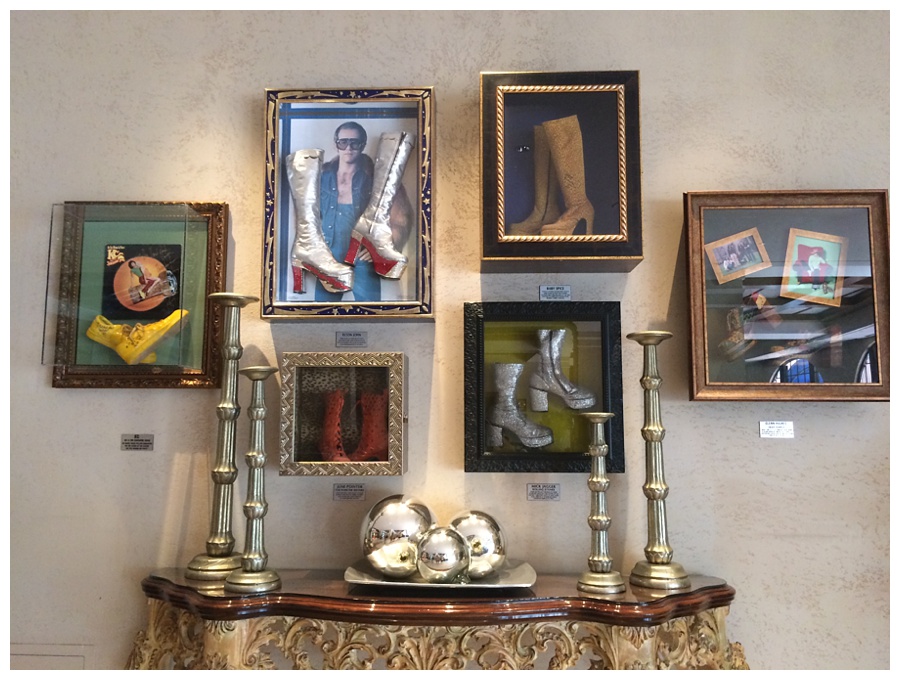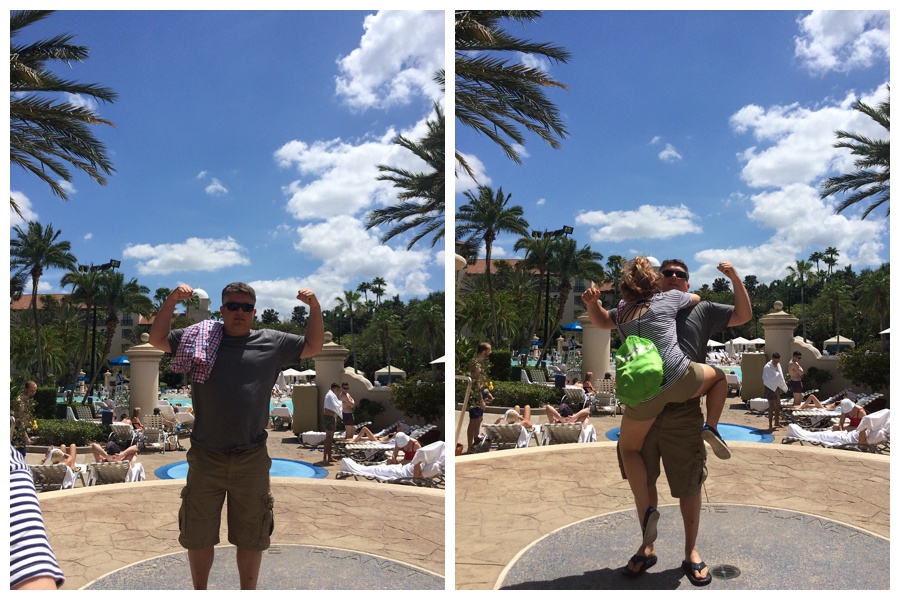 Water rides!!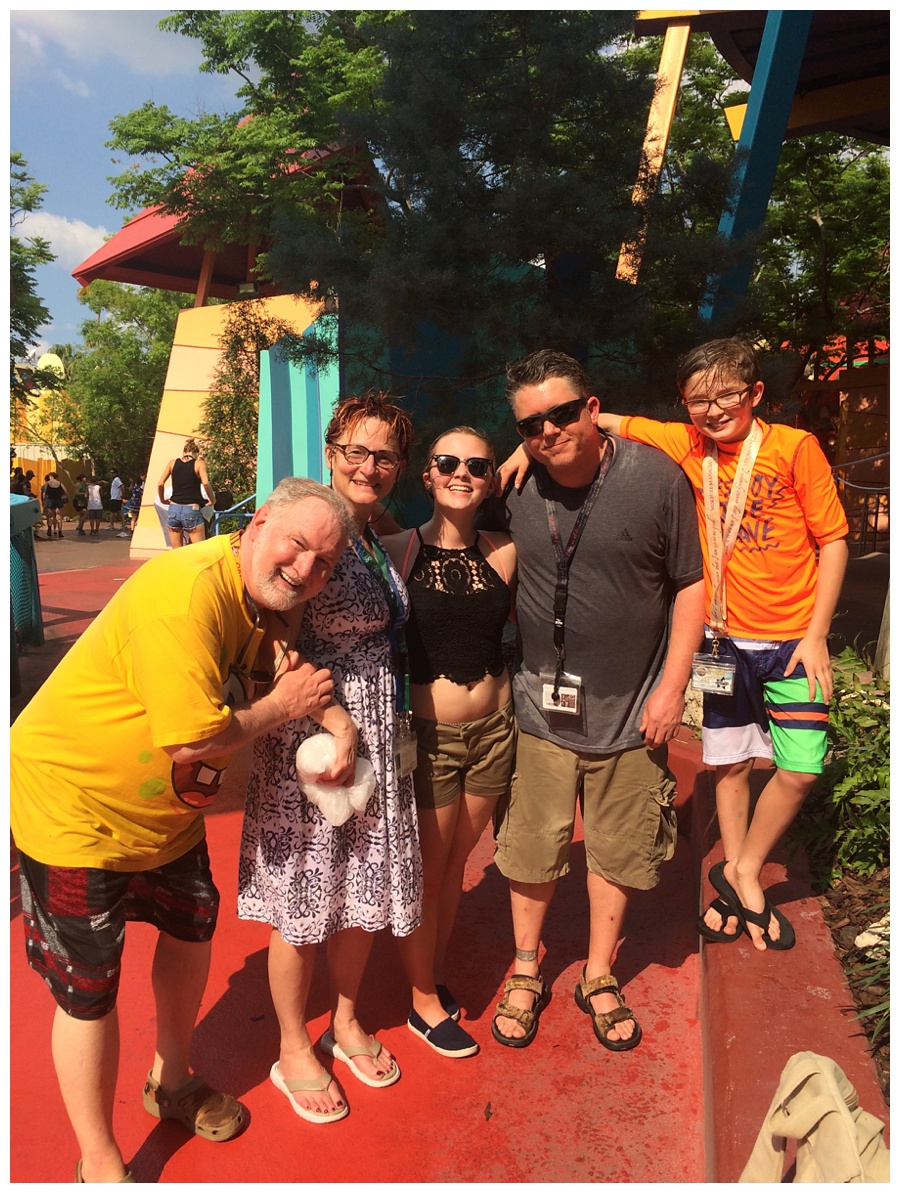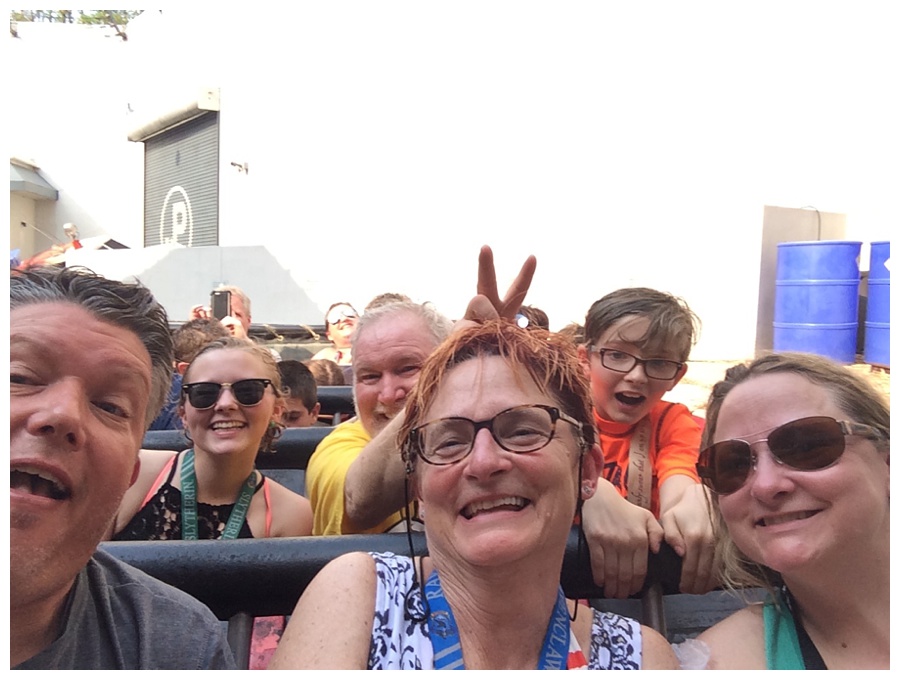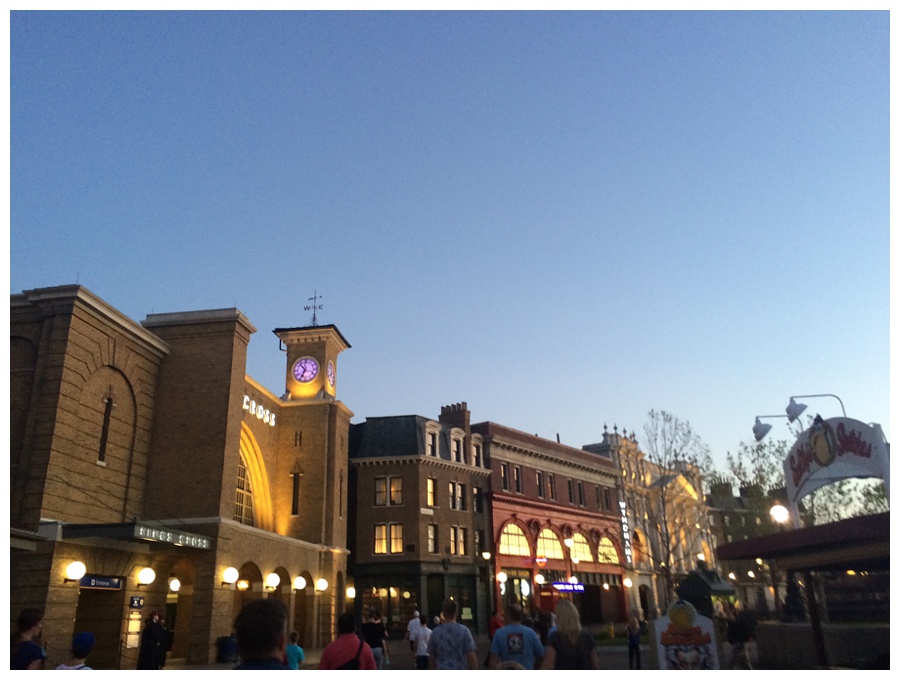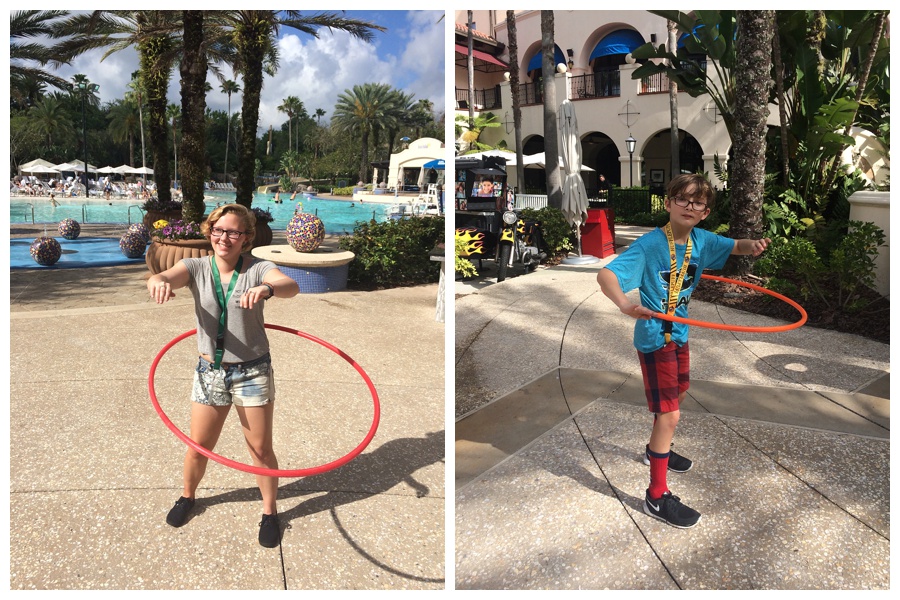 Delicious Bloody Mary's and Mojitos!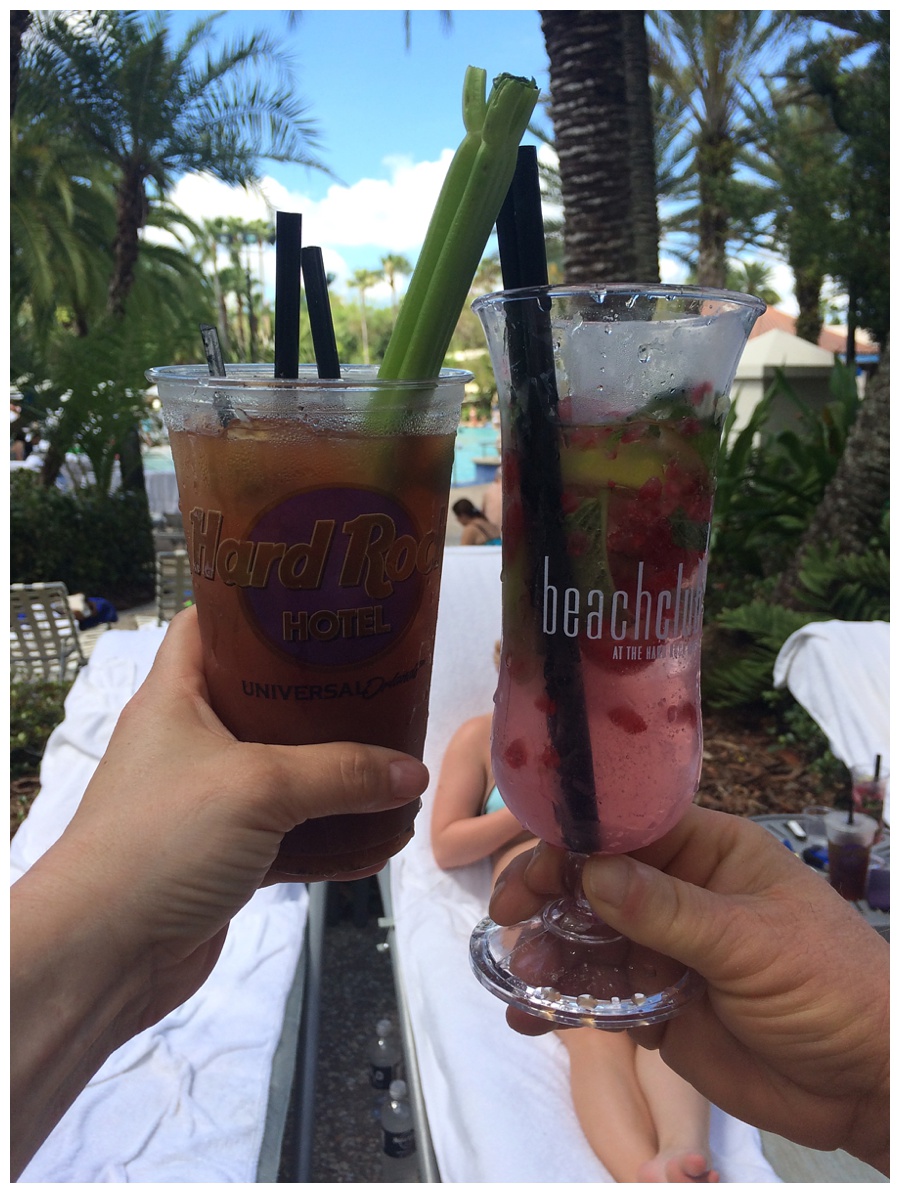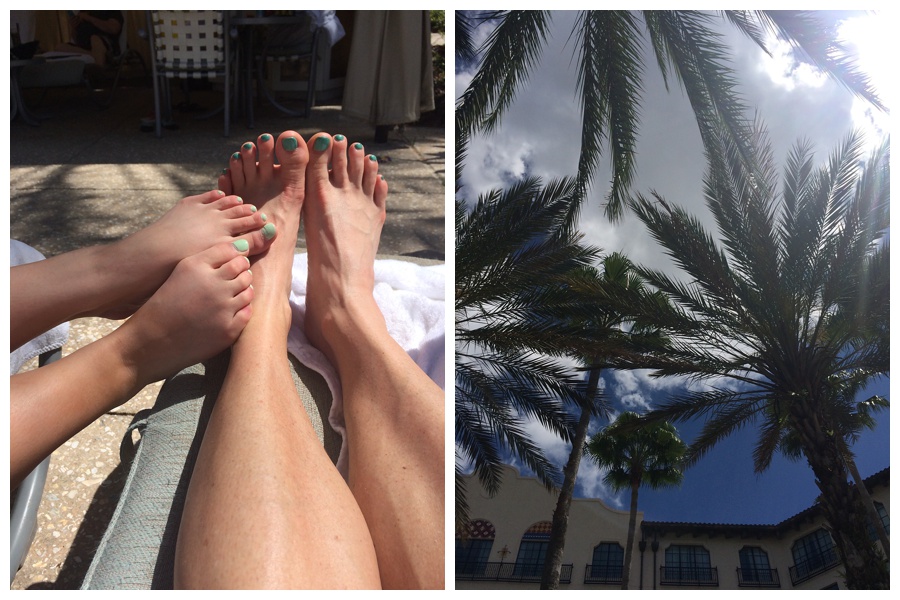 I even found someone I know…in Orlando!  Go figure!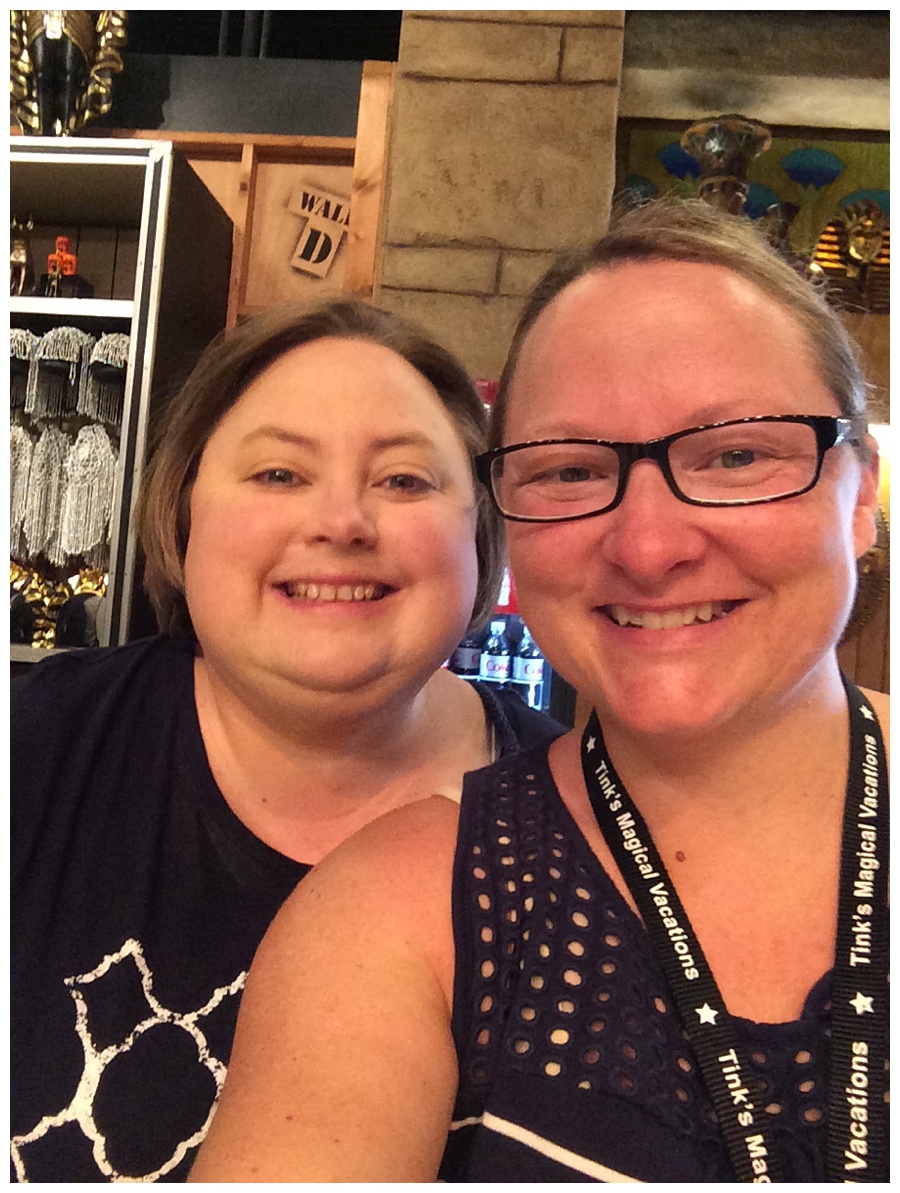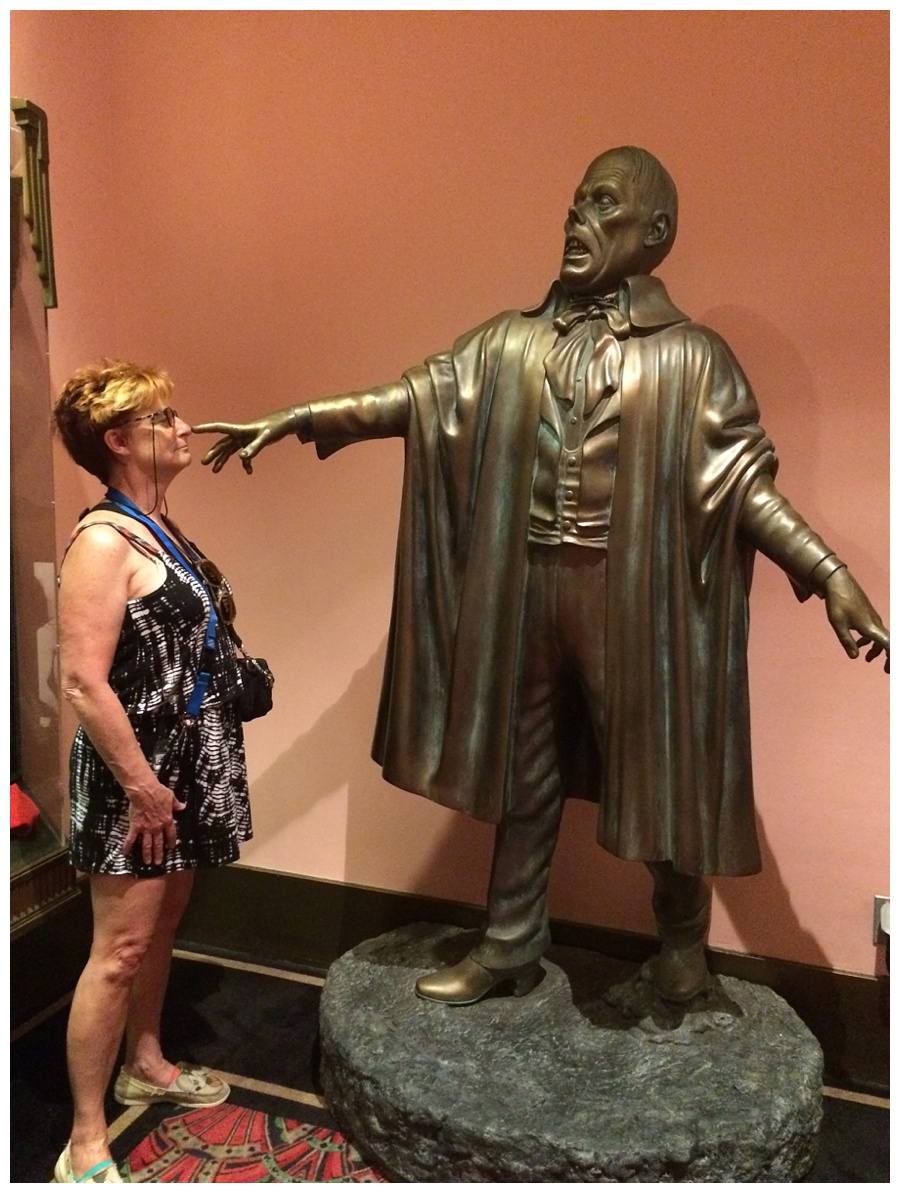 Pretty Faces!