Morgan is a really great kid.  She has lots of spunk, a great sense of humor and oodles of confidence.  But I will save saying a ton of amazing things about her for next week when she turns the BIG 1-5!  This week Morgan hit a milestone that all teenagers wait for…painfully…she got her BRACES OFF!!!  Morgan has had braces since before 7th grade and was supposed to get them removed before she went to Granby High School in Norfolk Virginia.  But her wonderful orthodontist (Holly Anderson with Orthodontics for Children and Adults) said they weren't quite perfect…and even though we had paid them off, she continued to treat Morgan for 6 more months…until they were.  Dr. Anderson said that she was going to treat Morgan like she was her own Daughter and wouldn't take them off until they were right.  She also once told me she would drive back to work (on a Saturday) to fix a wire for Morgan…this made me absolutely ADORE her!!  Morgan has had some crazy times with her braces, she had to have a tooth drilled out from the roof of her mouth and pulled down with chains, she had the wear rubber bands that made her mouth barely open for 18 hours a day, she even had to wear a mouth guard that gave her a terrible lisp…and for a teenager, none of this was fun.  But she pushed through the pain and the anguish…and her face yesterday when she finally got to see those BEAUTIFUL teeth was worth every bit of the drama!   And because Morgan is Morgan…we couldn't just do the teeth…she had to go all in and do something different with her hair, too.  If you have ever followed Morgan's antics you know she loves to color her hair funky colors.  She has been red, blue, purple, hot pink (my fav)…so we went to see Jeri at Sunkissed and had her give Morgan a new do!  It looks great and Morgan couldn't be happier with her new self!!  Have a great day Morgan…full disclaimer…I totally cried when she got her braces off yesterday…she looks so grown and gorgeous!!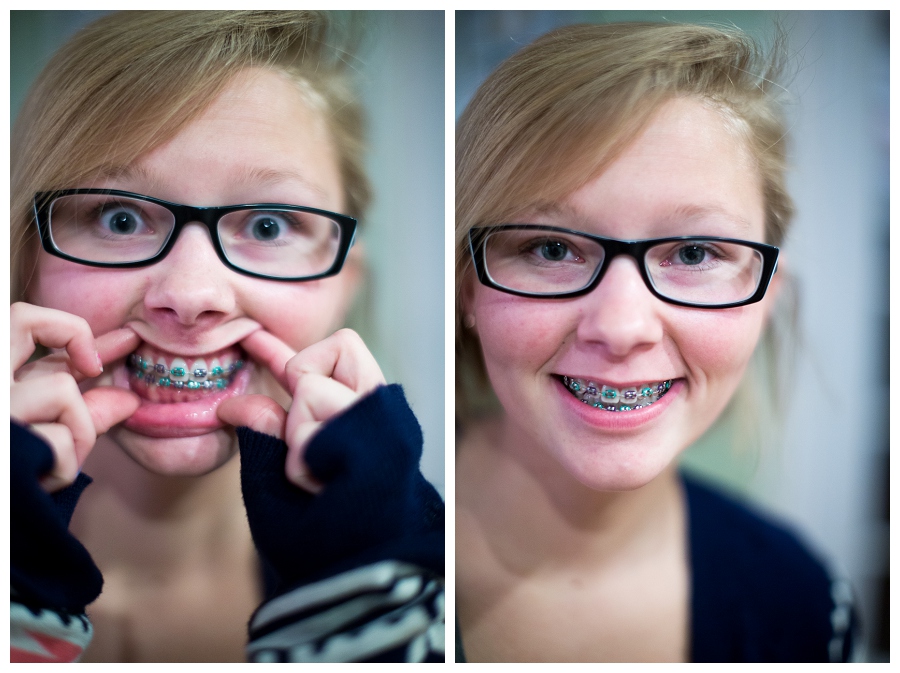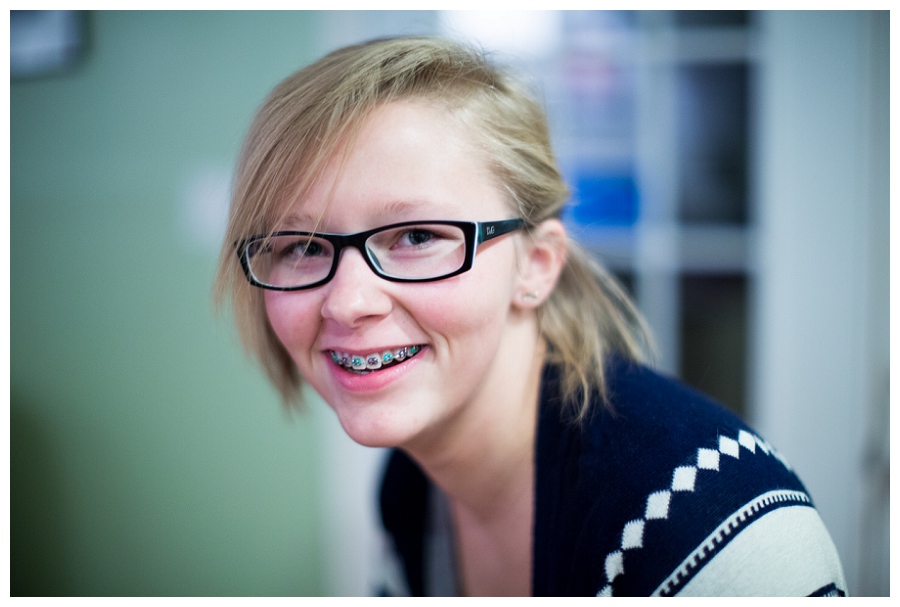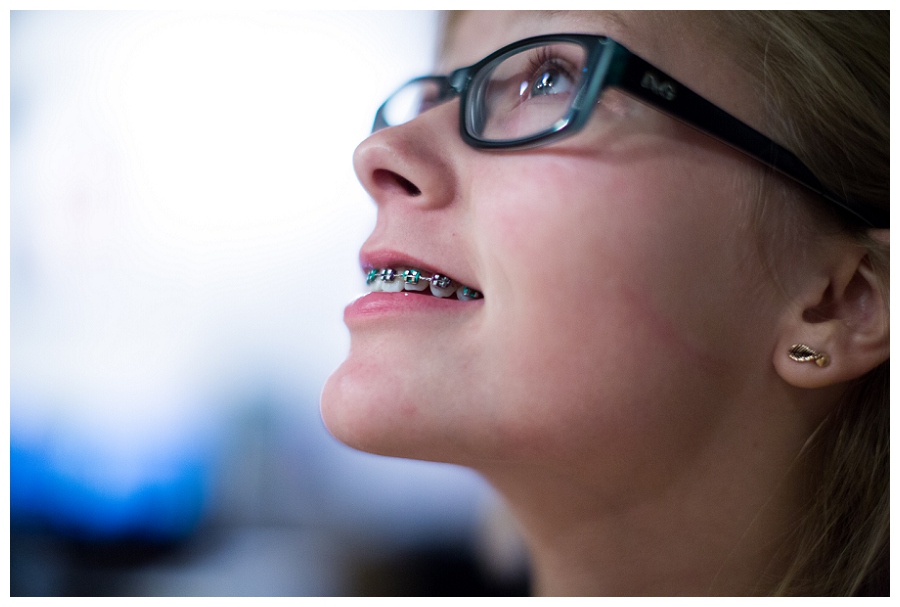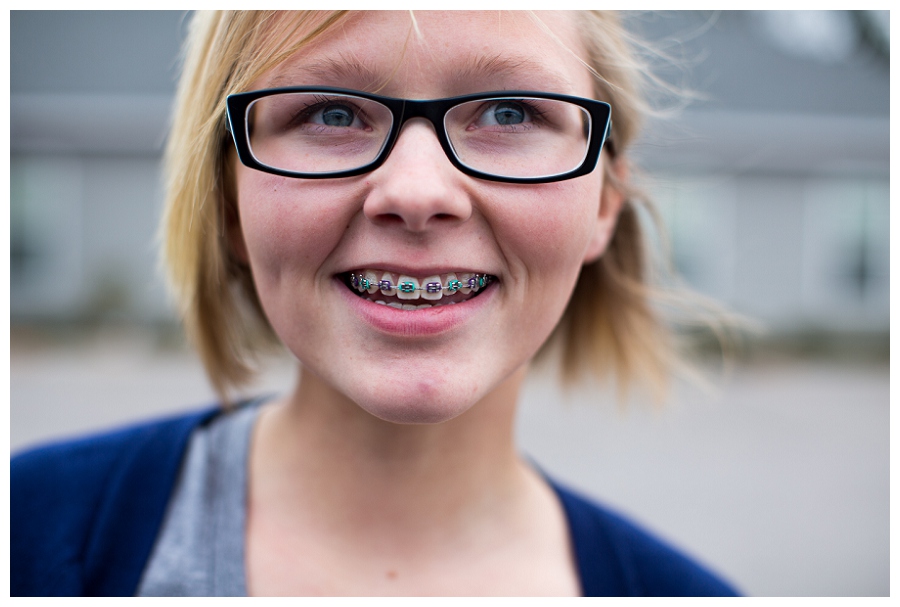 The removal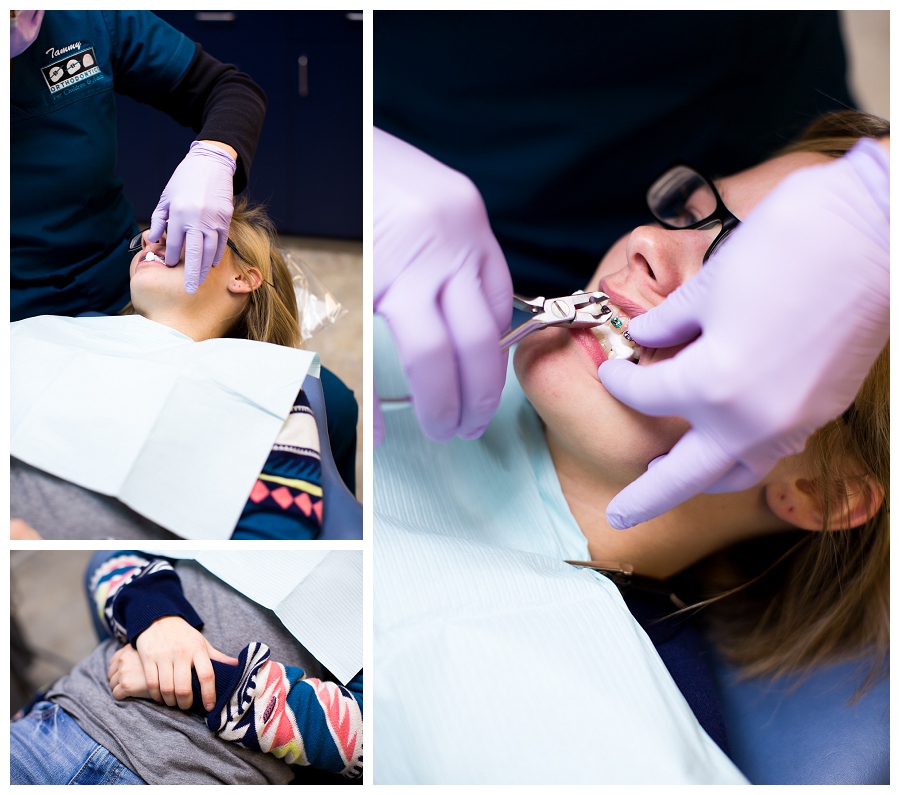 The "I haven't felt those in a while" Face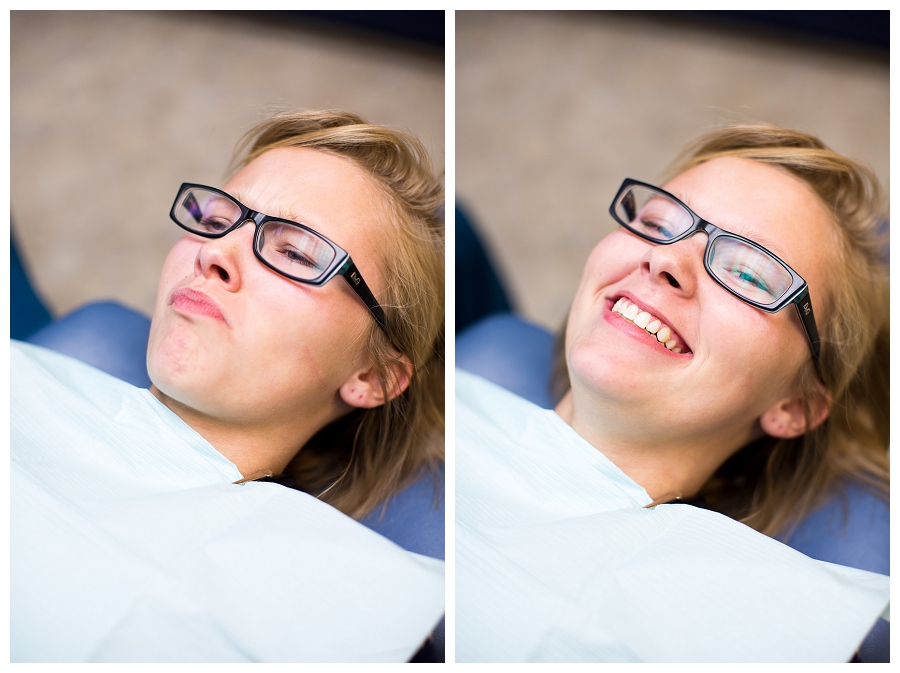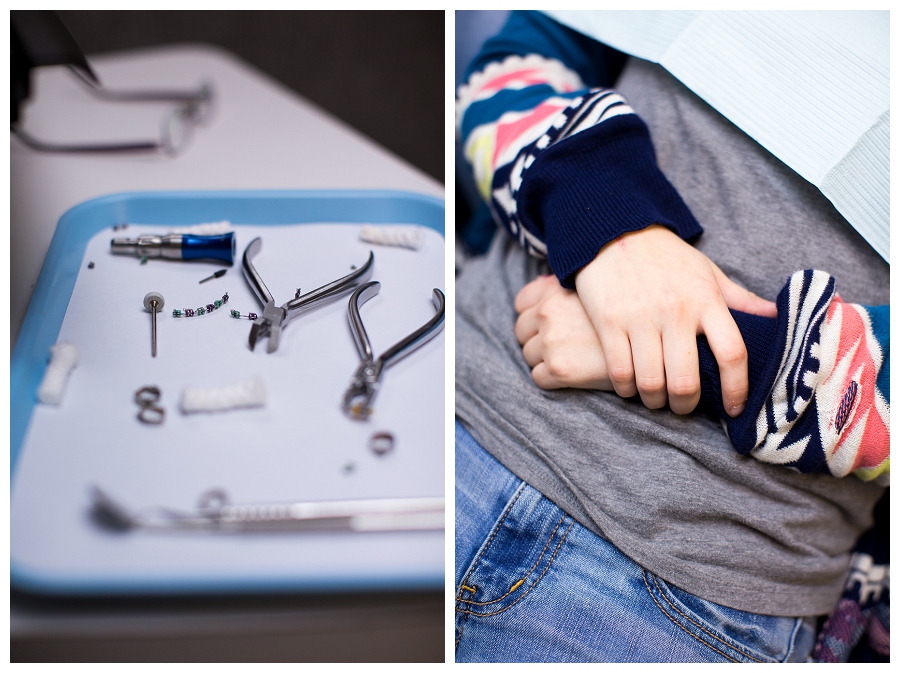 They're OFF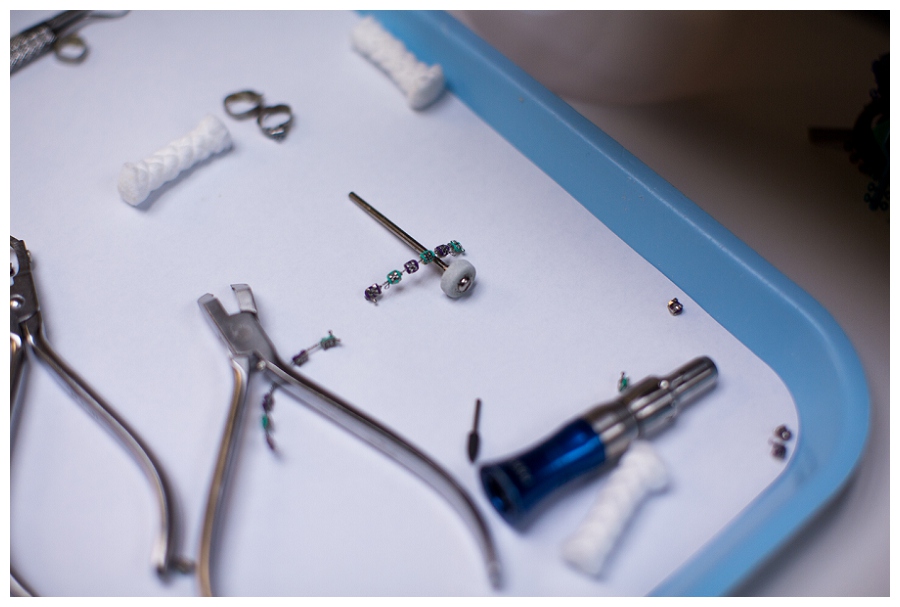 Dr. Anderson doing her Thang!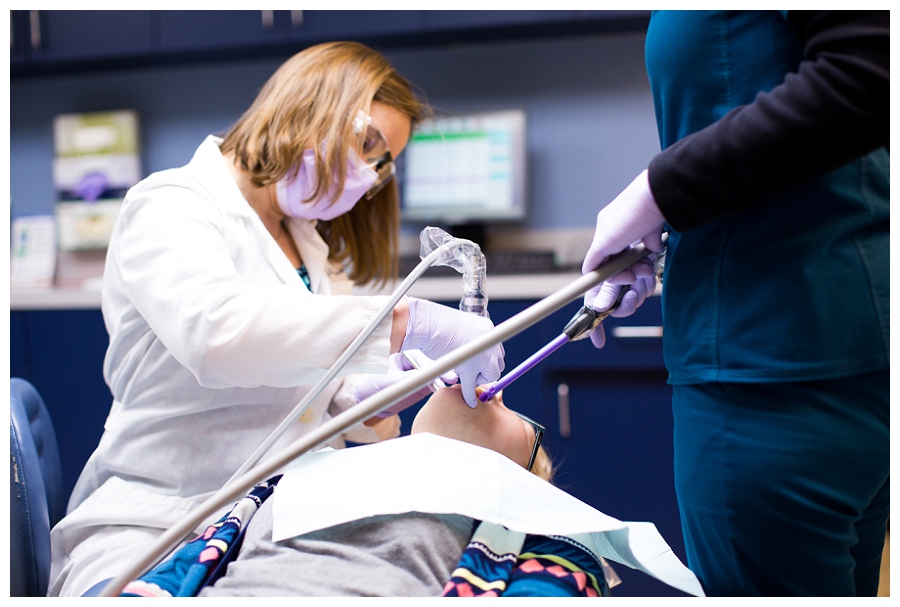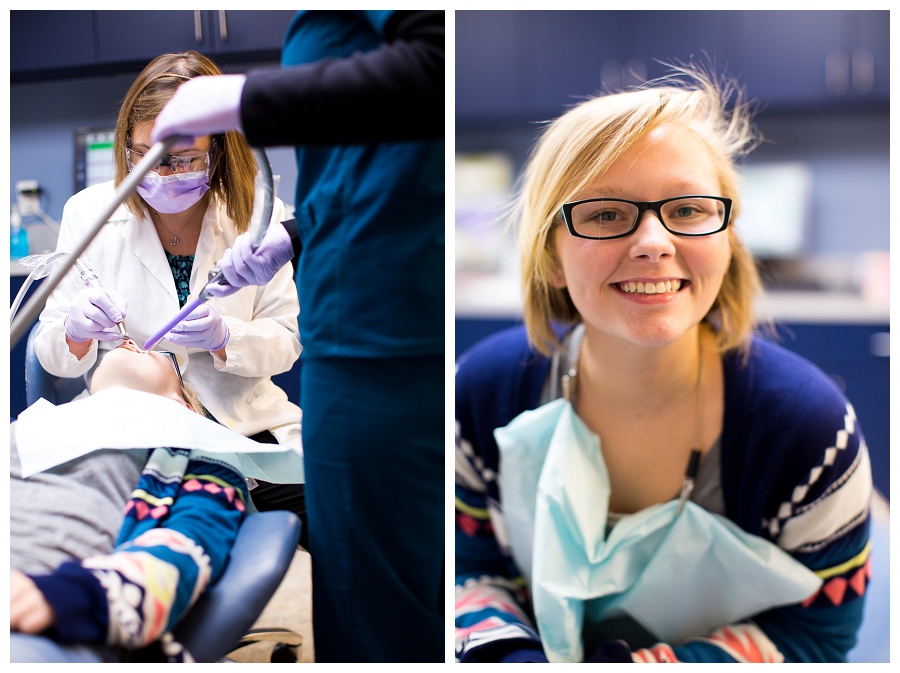 First Look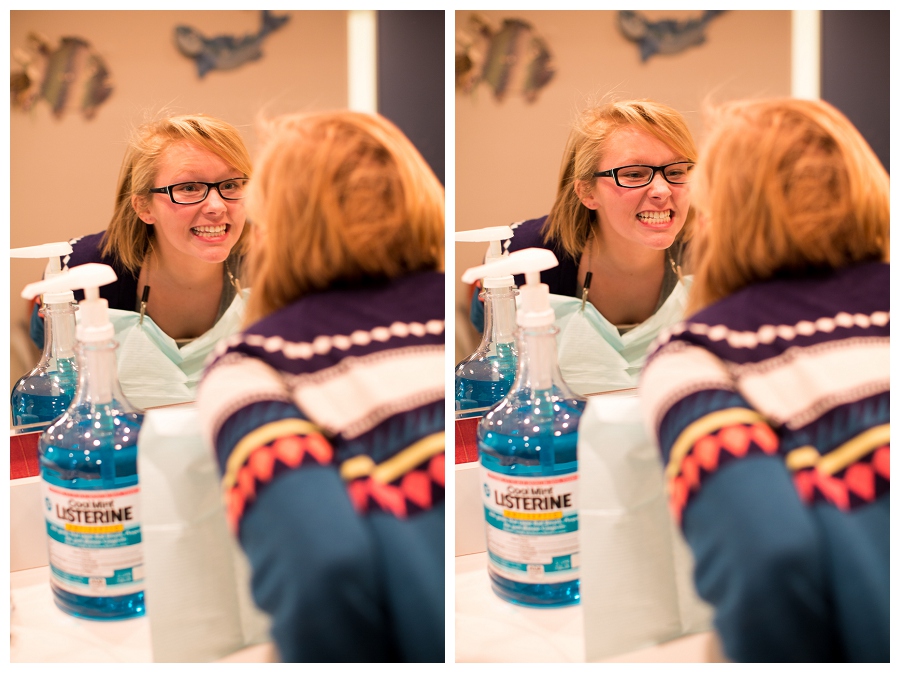 So pretty!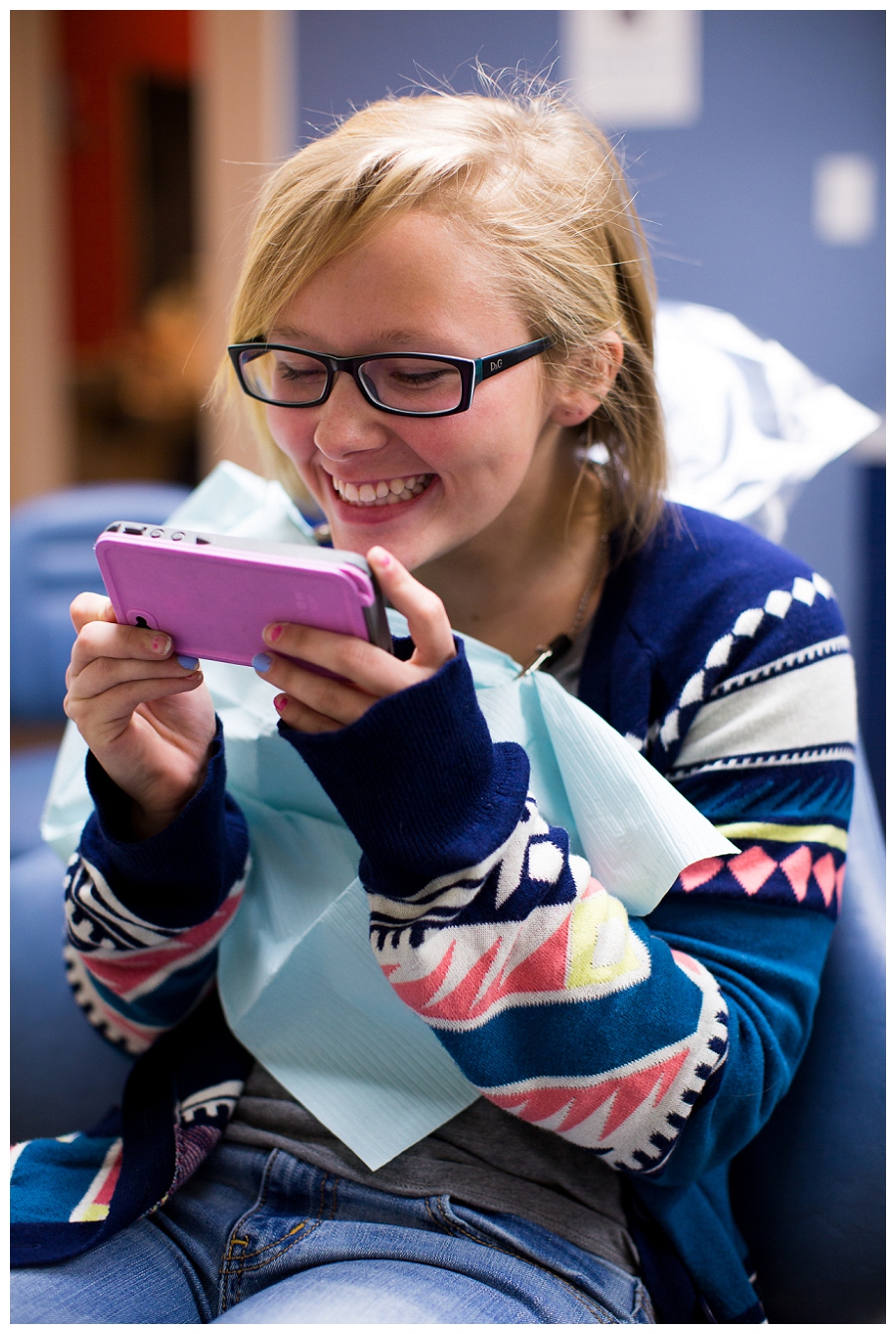 Making a mold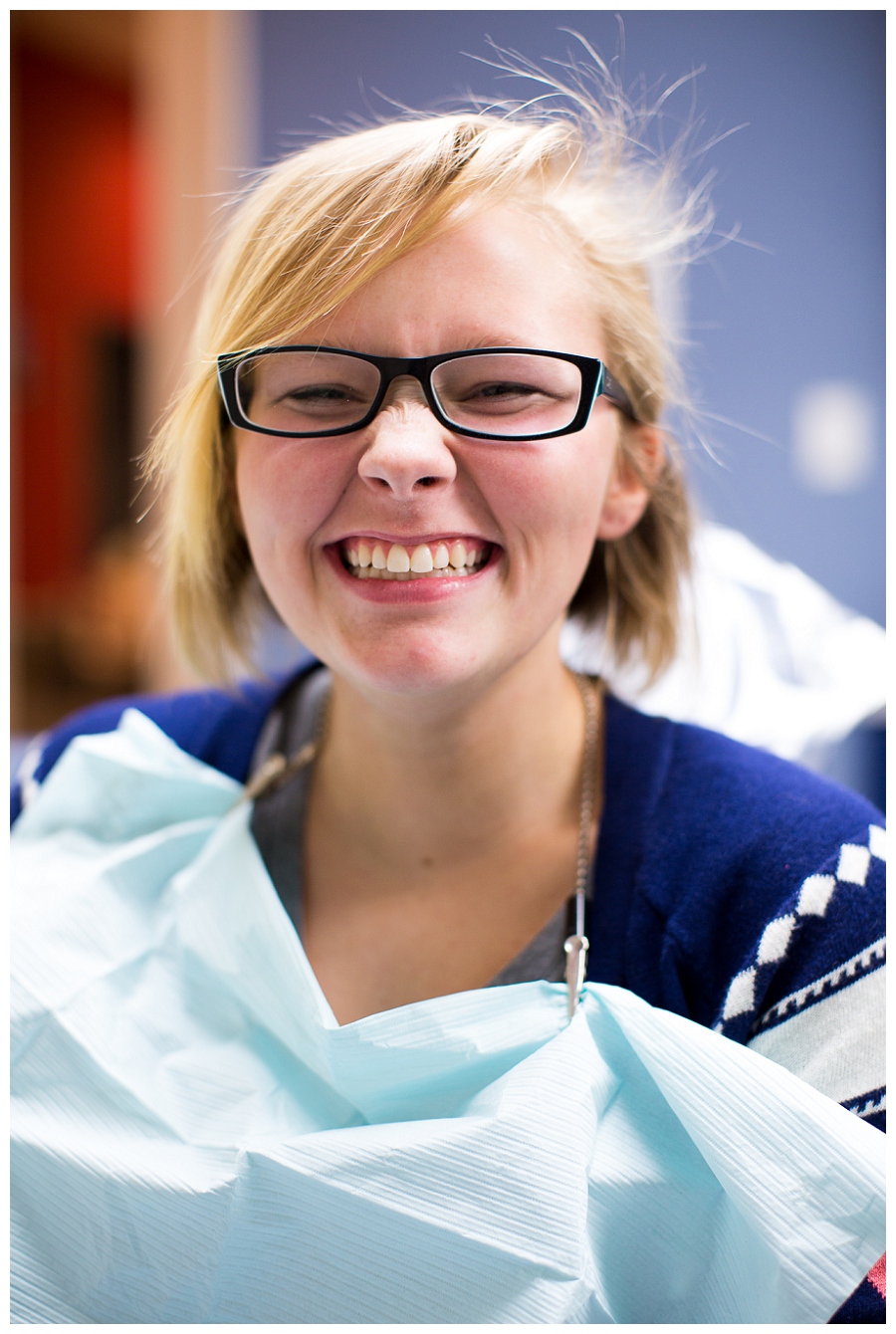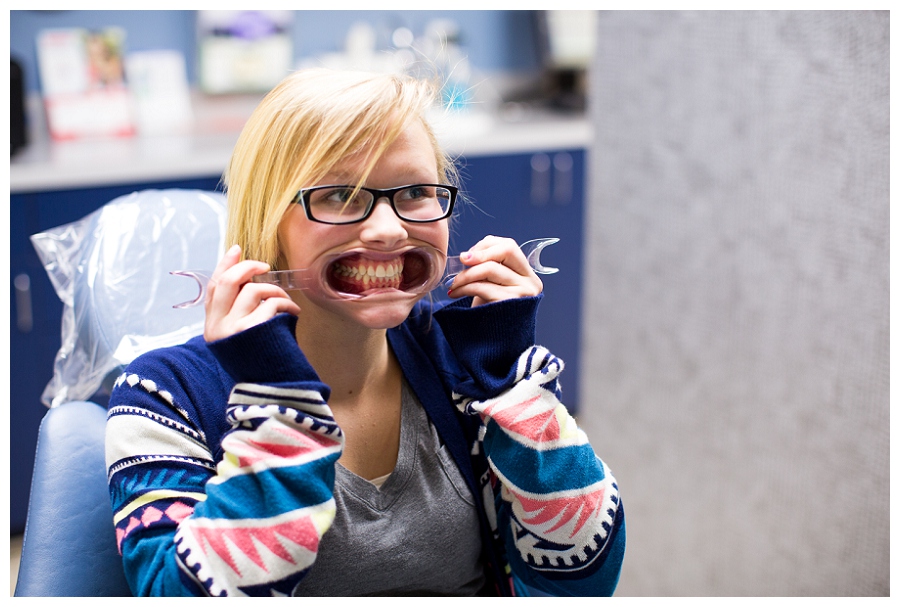 Couldn't resist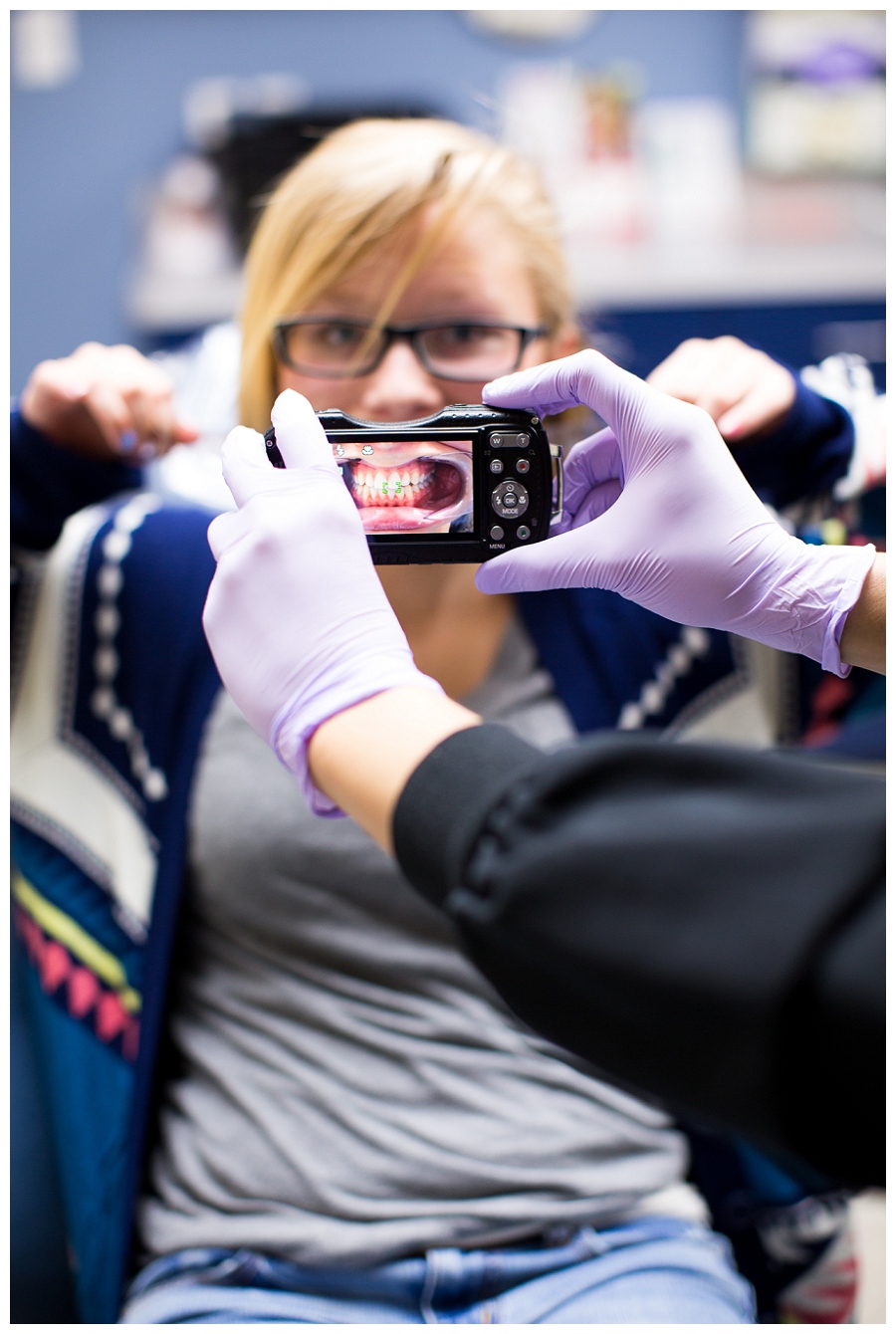 These Ladies have taken such GREAT care of Morgan!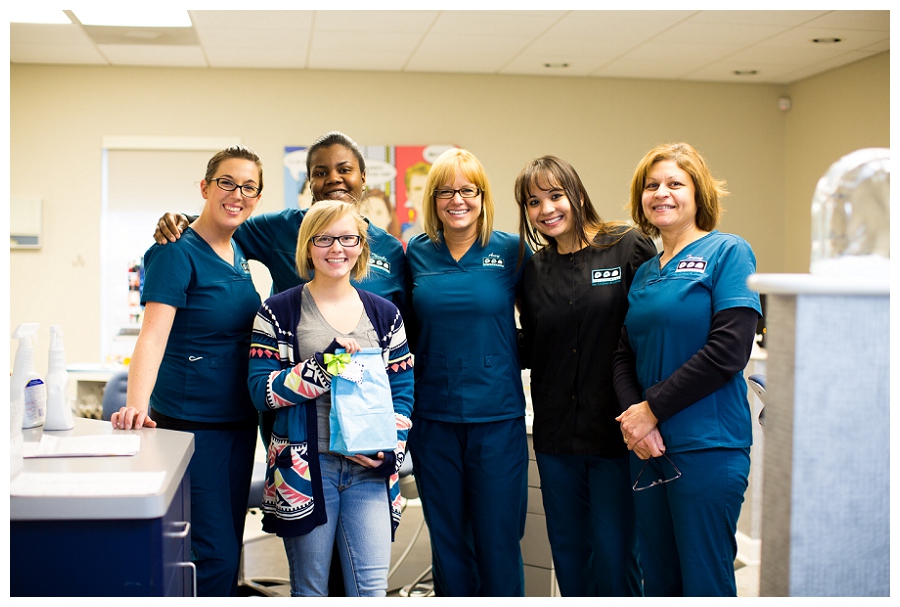 Goody Bag!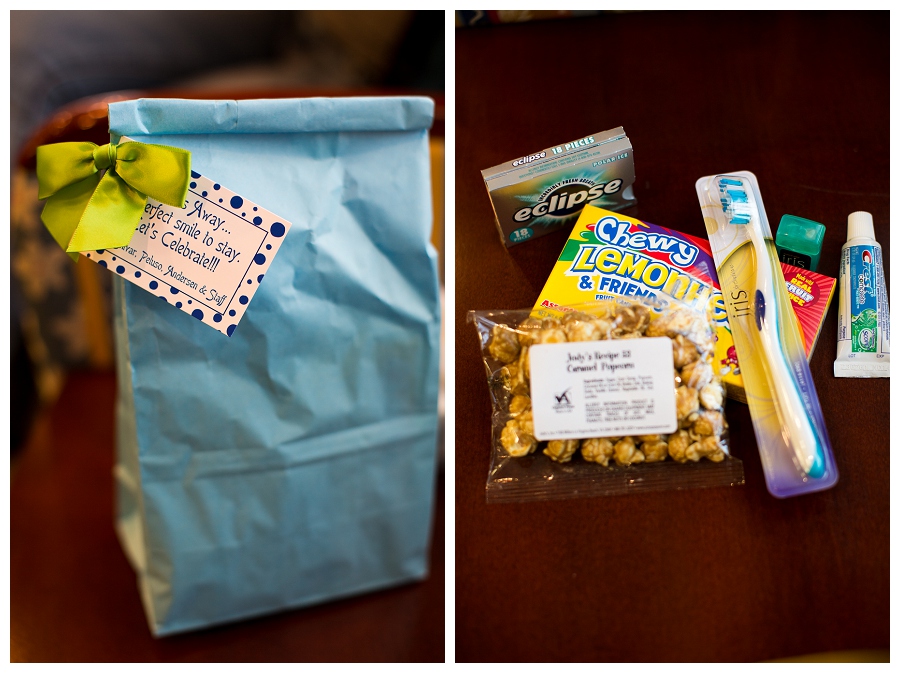 Thanks Dr. Anderson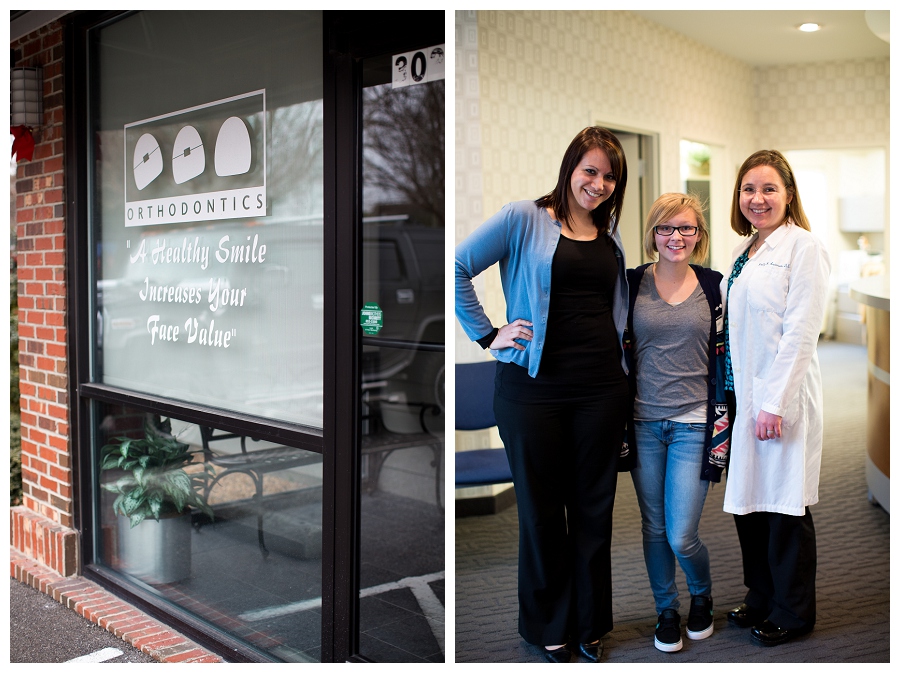 Off to Jeri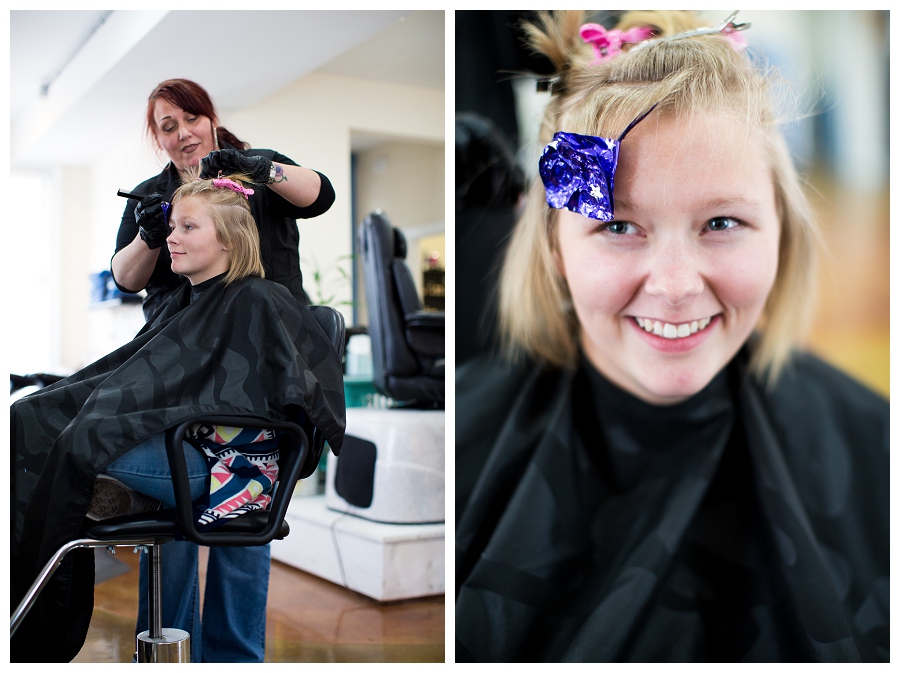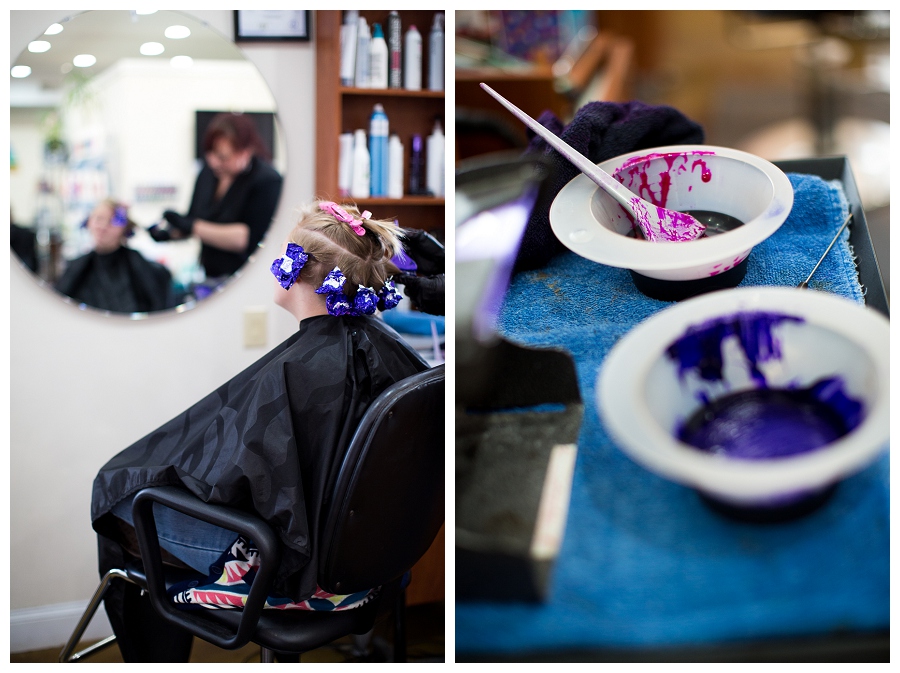 Favorite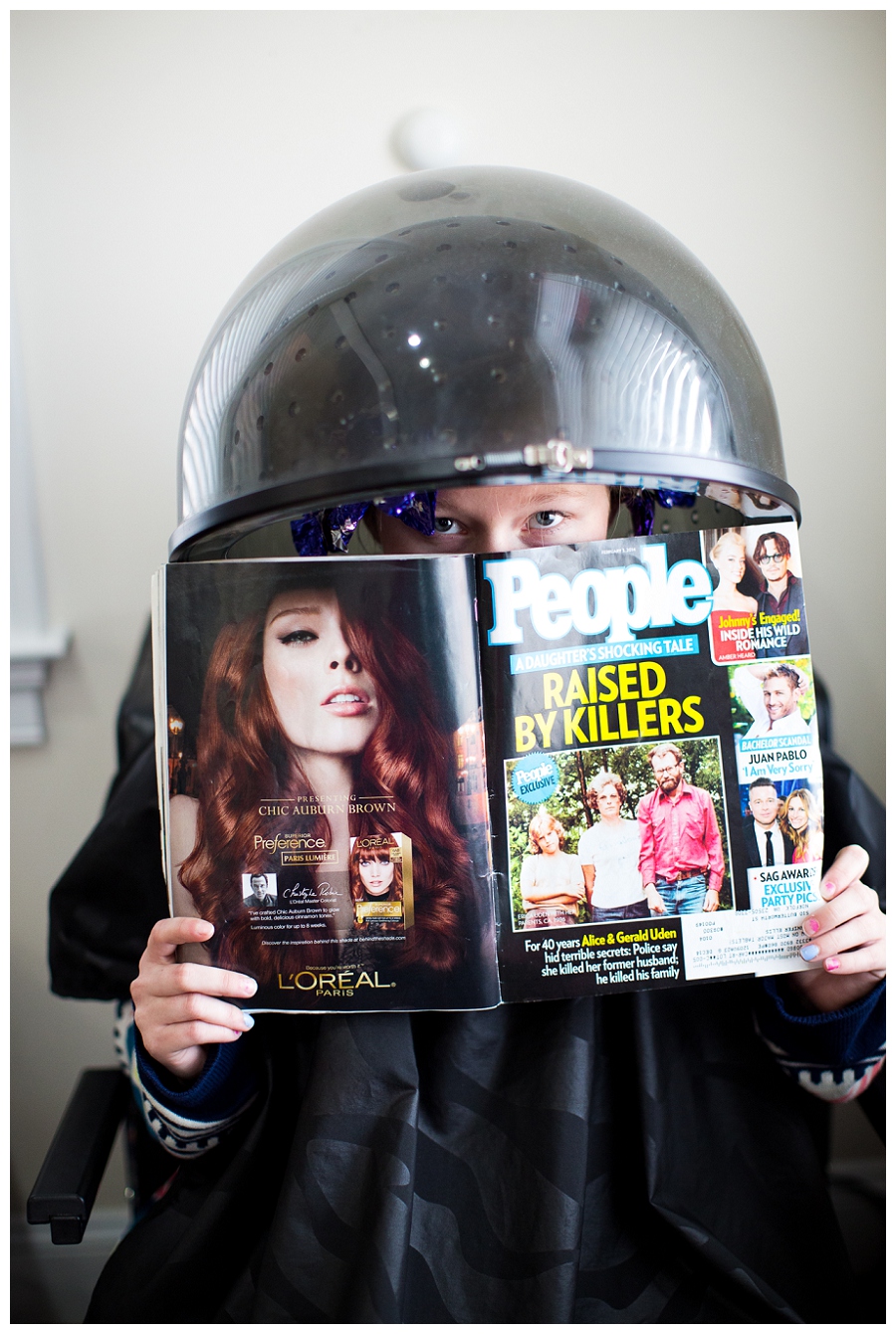 poor Aislinn slammed her finger in the car door and was not in school…so we snagged her for big day!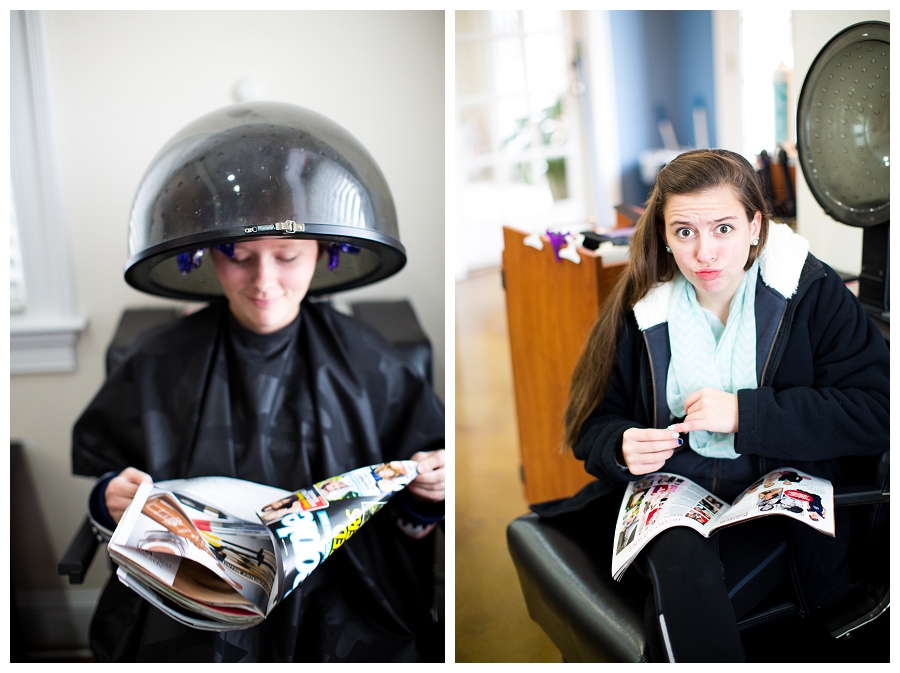 Almost done!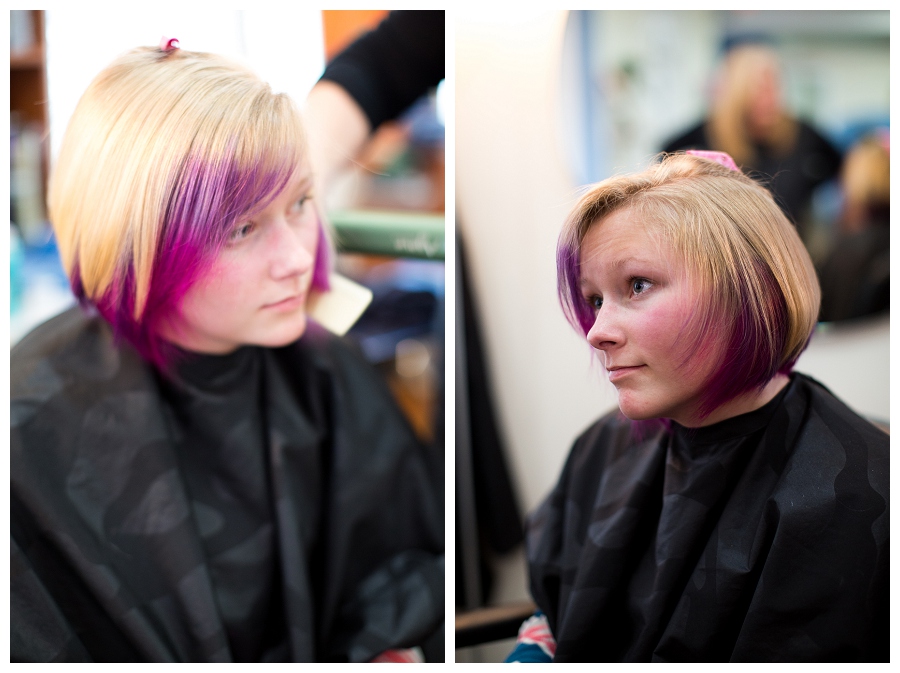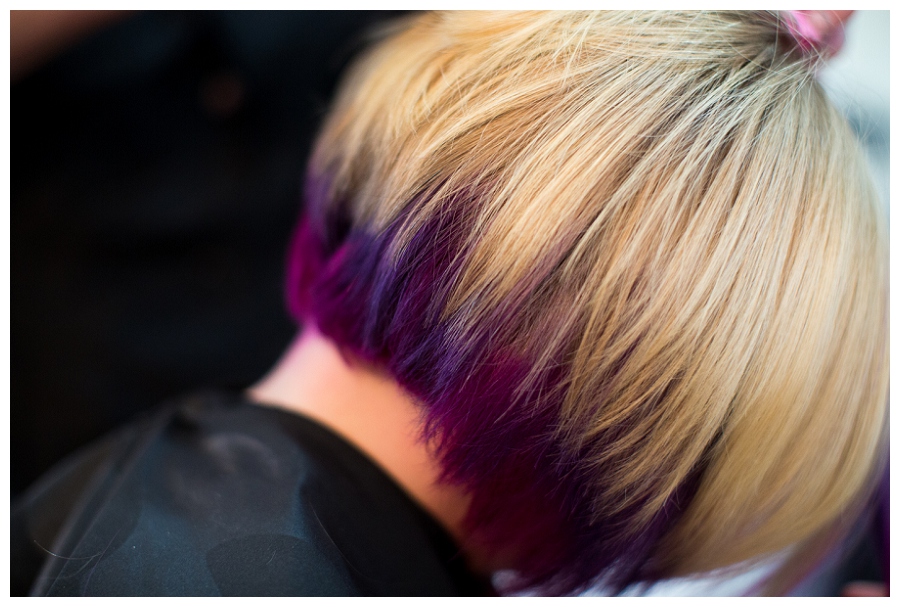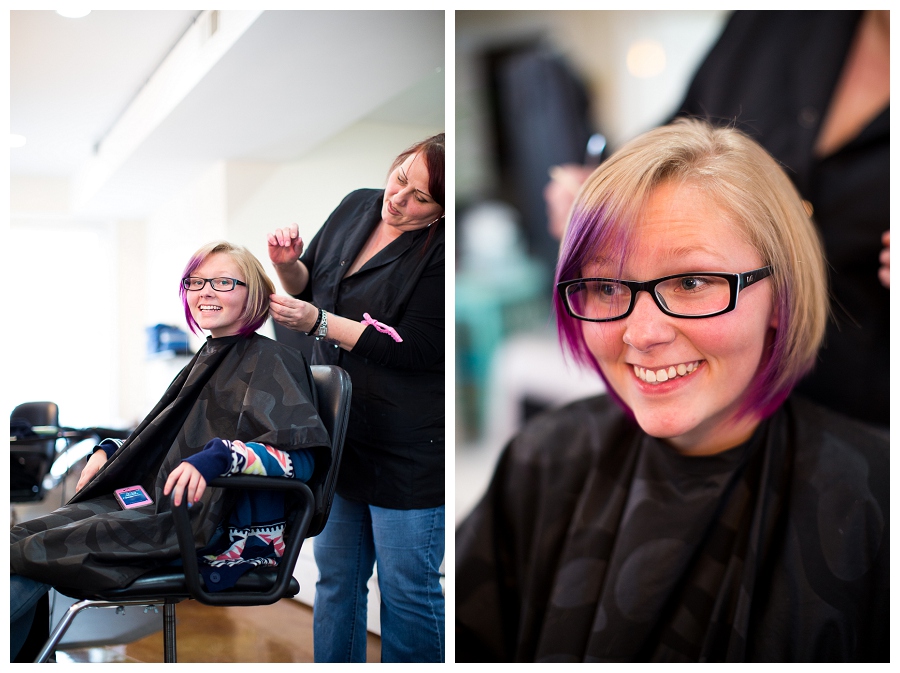 It started snowing as we left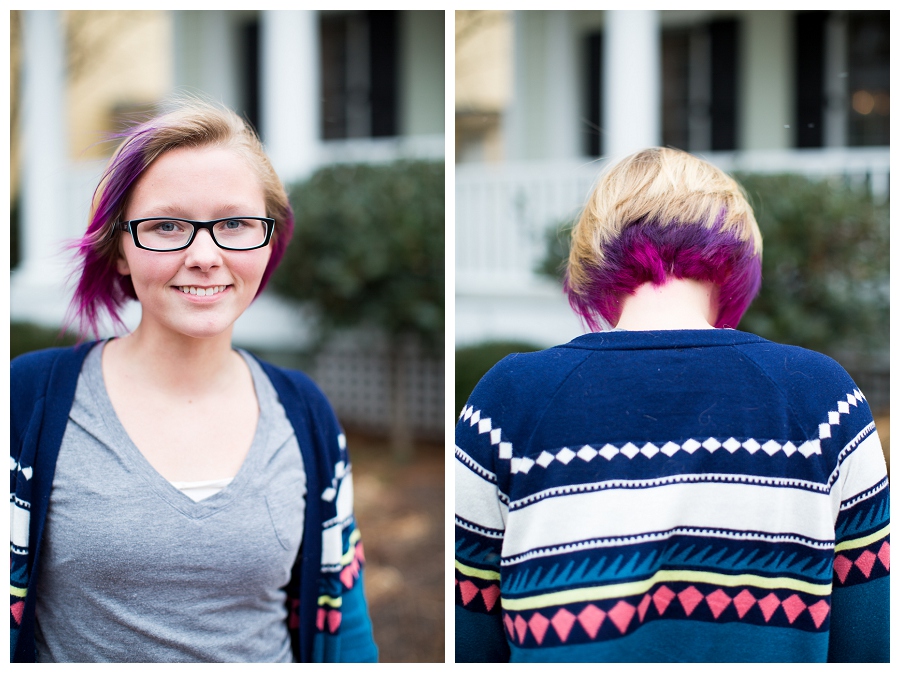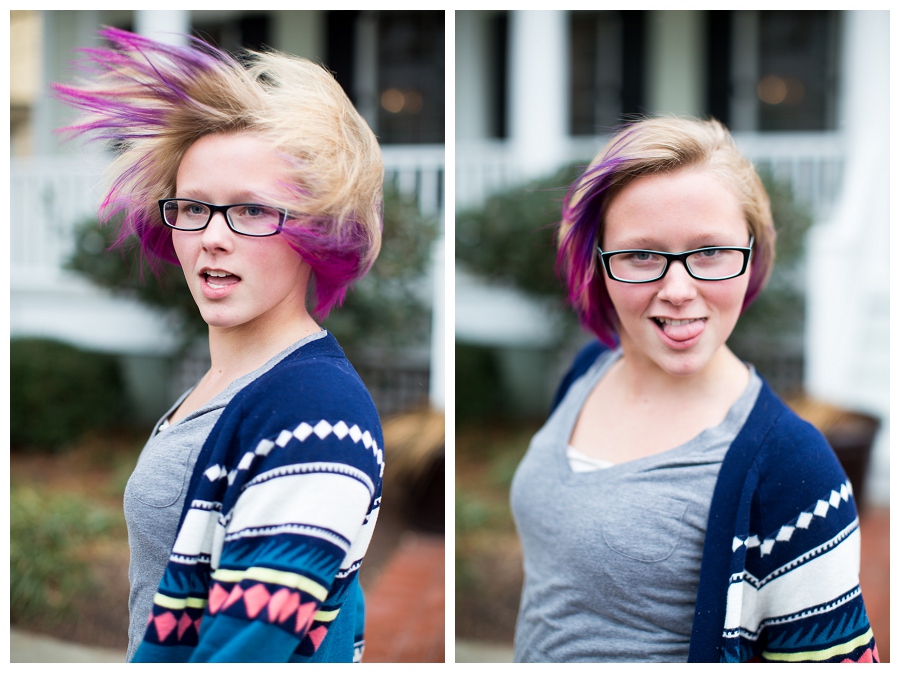 Love you Morgan!