My Mom decided to take me, my Sister, and Morgan to NYC for a girls trip for Morgan's spring break this year, and the trip was absolutely amazing!!  The three of them had never been before, and I hadn't been since the 90's (and boy has it changed!)  We flew in on a Friday night and stayed until Wednesday at the Residence Inn Marriott, in Times Square.  We had a VERY LONG list of things we wanted to see and while we didn't get to all of them, we definitely put quite a dent in it.  We loved all the walking, but quickly learned how to navigate the subway.  We found it easy to use with google maps, and very safe, too.   In fact, we found New Yorkers to be very helpful and friendly.  People gave us excellent directions when we asked for them, went out of their way to help us in stores, and were quick with a smile and a hello!  We had excellent service in the MANY AMAZING places we ate.  And I personally was surprised at how much cleaner and safer New York was than when I was there last.  It was truly a fantastic girls trip and I cannot wait to go back with Jay and Truman!  Thank you Mom for the memories!!  Here are some of my favorite iPhone and Real photos!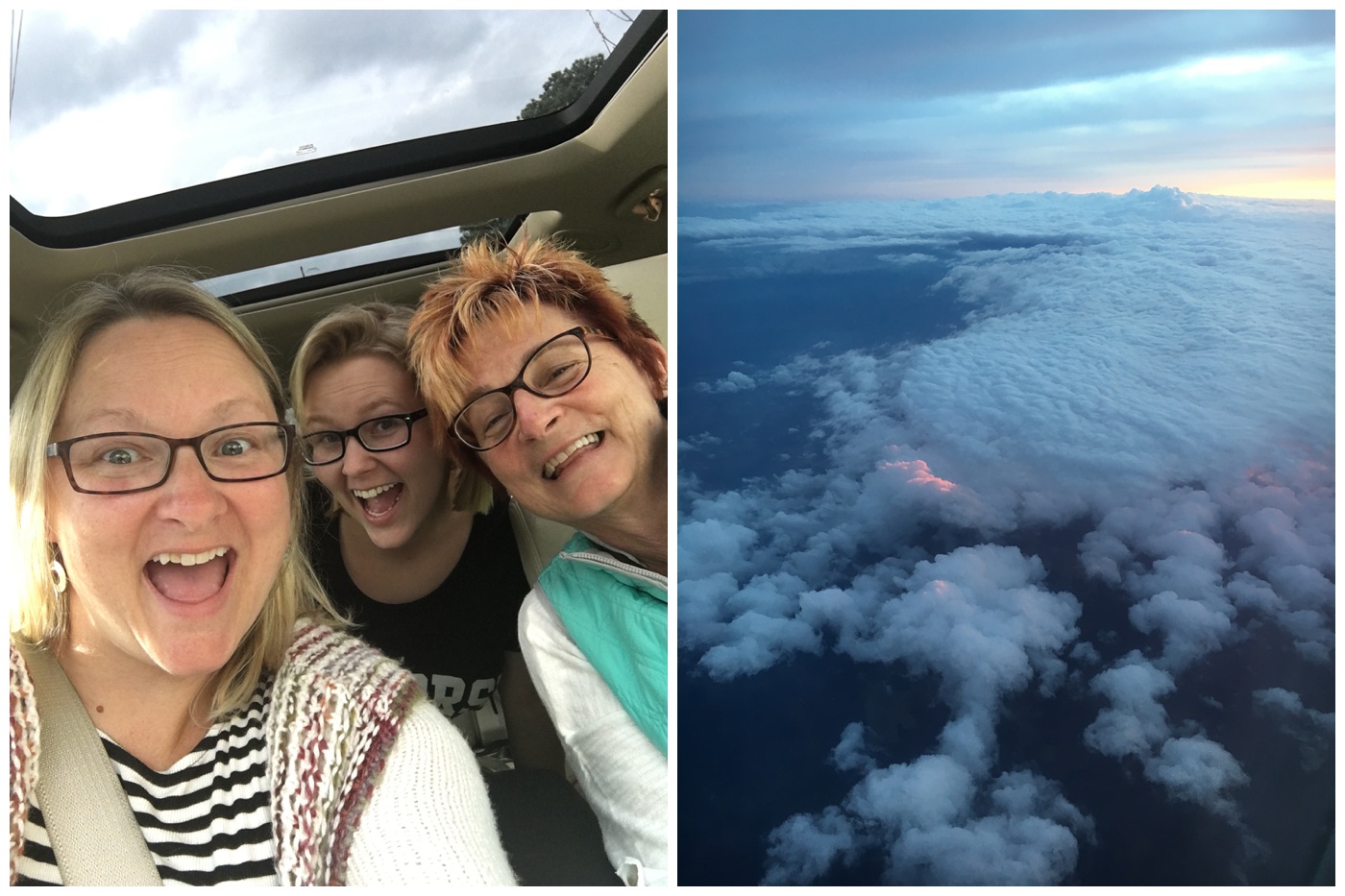 Our first night we walked around close to the hotel, ate at a Japanese Tapas called Izakaya MEW, which was delicious…but I don't recommend the frozen beer…ICK!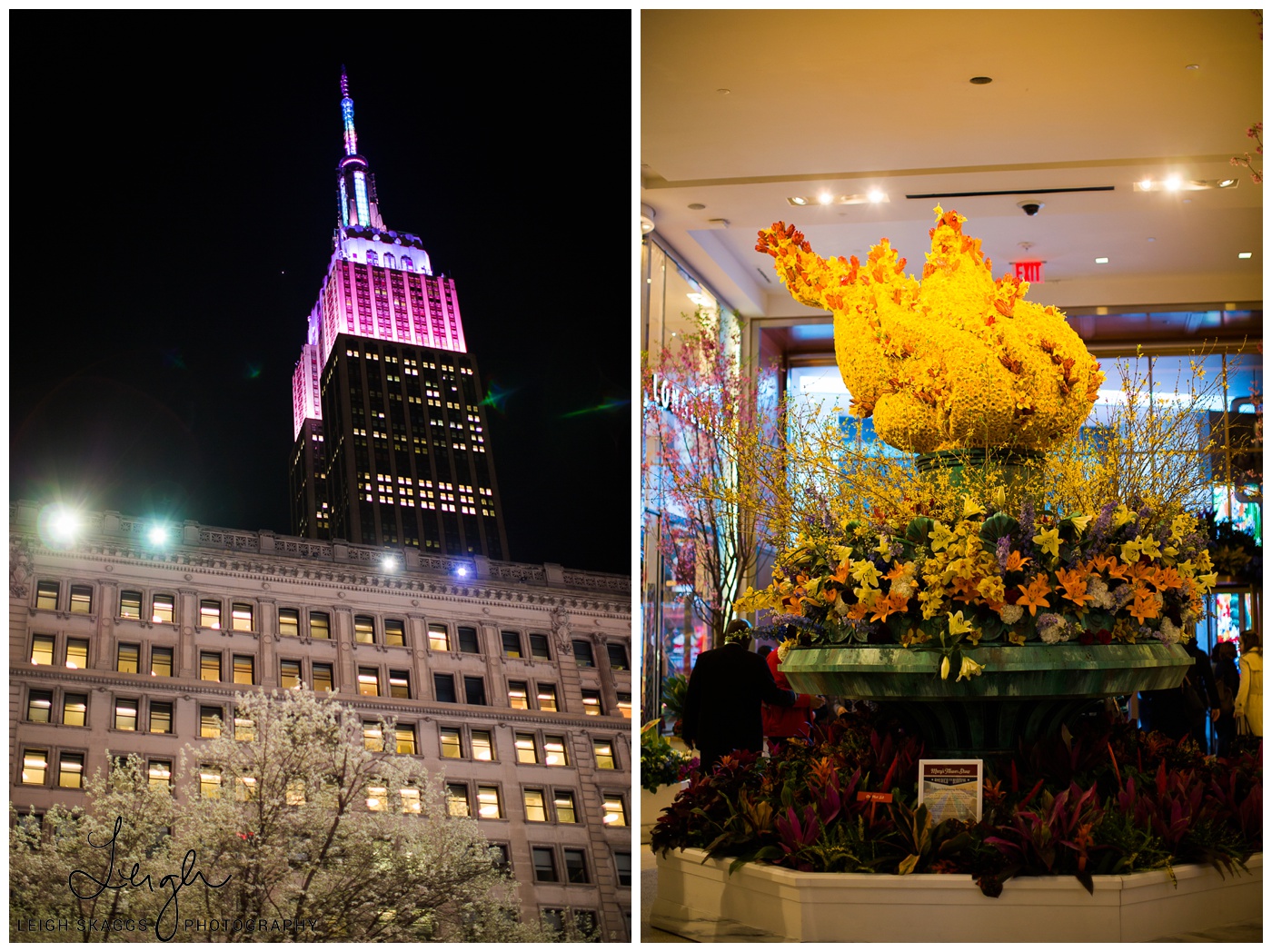 Day 2 was a BUSY day!  We started off walking around Times Square…went to see the Hudson River, rode The Ride a funny tour bus around the city, walked to Carnegie deli and took a picnic lunch to Central Park.  Walked to Strawberry fields…then popped our subway cherry and went to the High Line. From there walked to Chelsea, and Greenwich Village.  We ate at another Japanese place.  This one called Nippori.  The Ramen was delicious!!  On this day we walked about 29,000 steps!!  Whew!!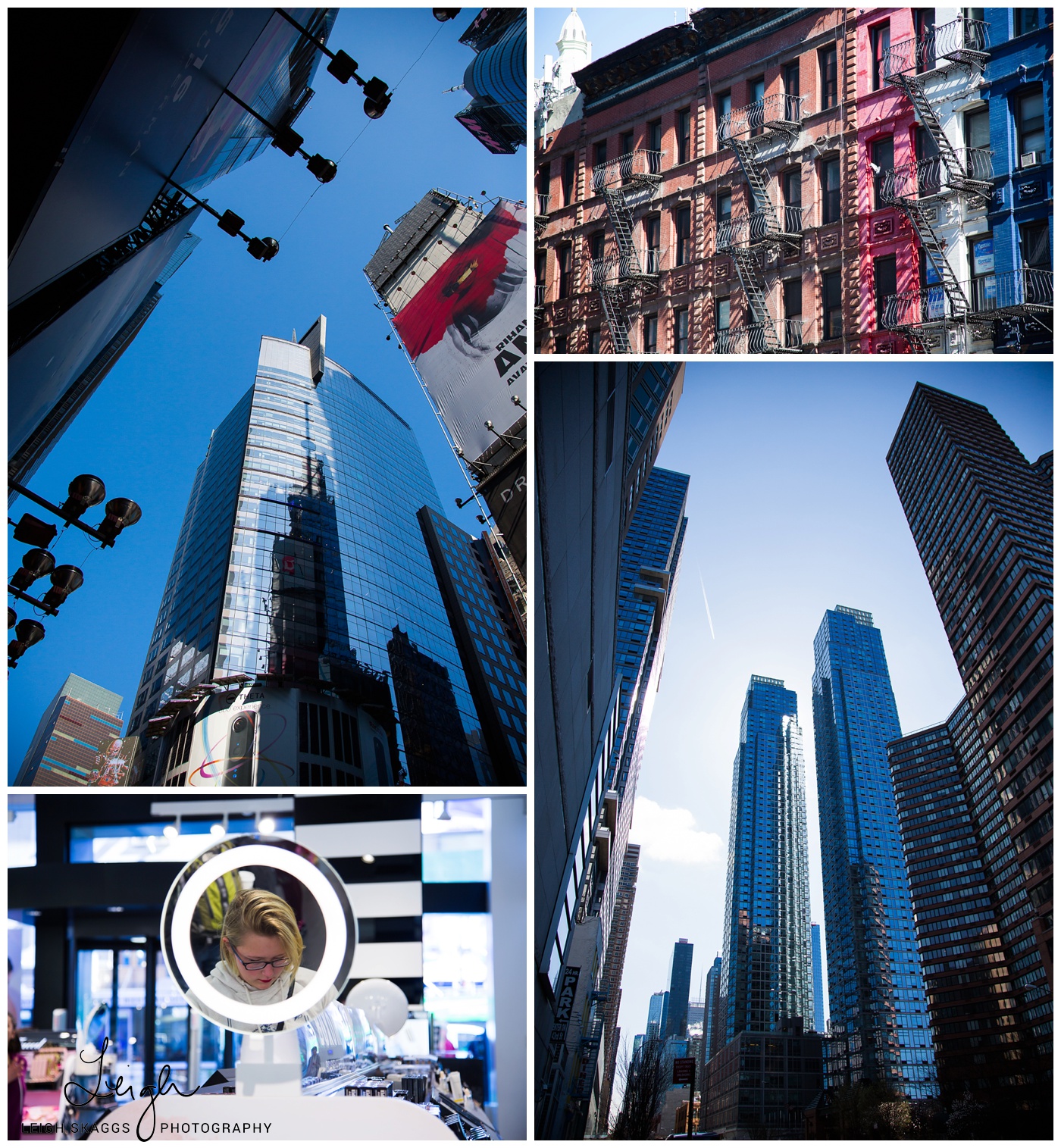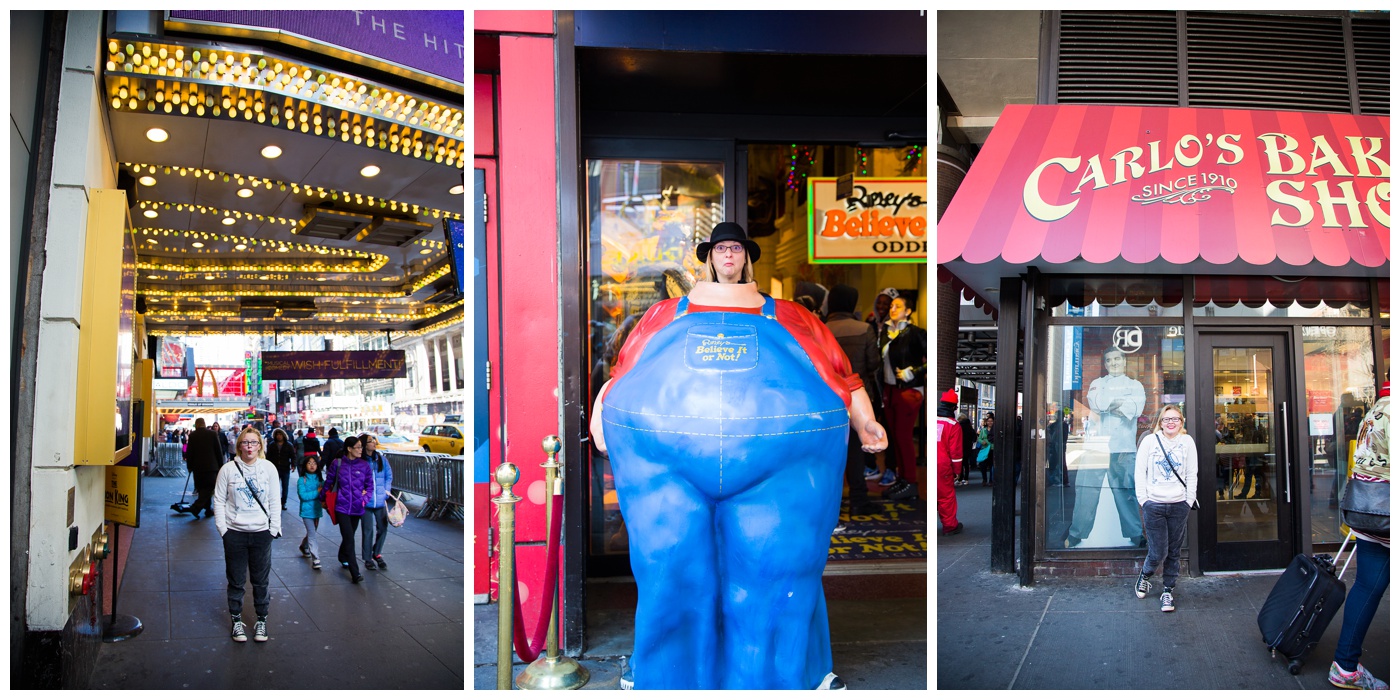 "Eh, I'm walkin here!!"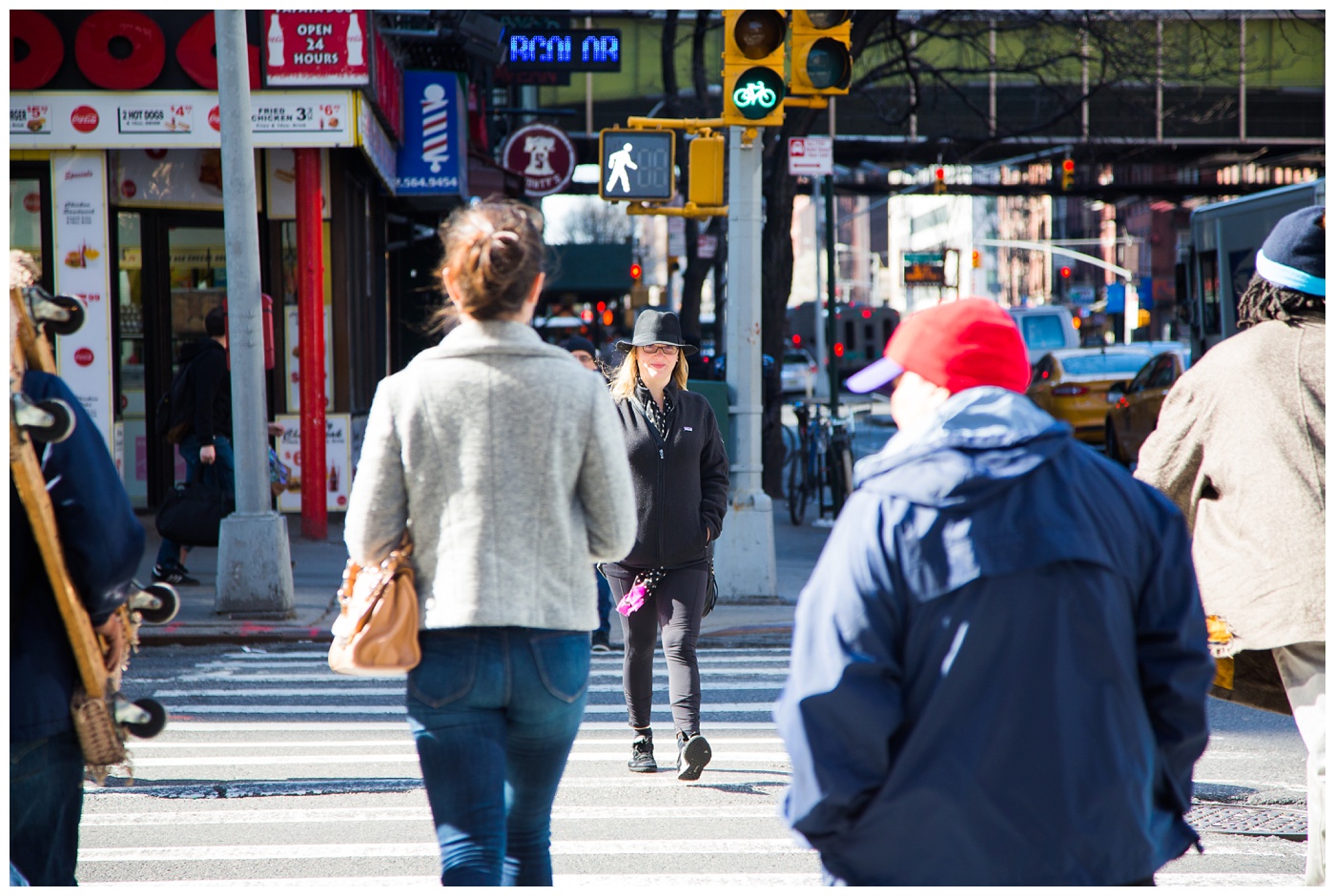 Hudson River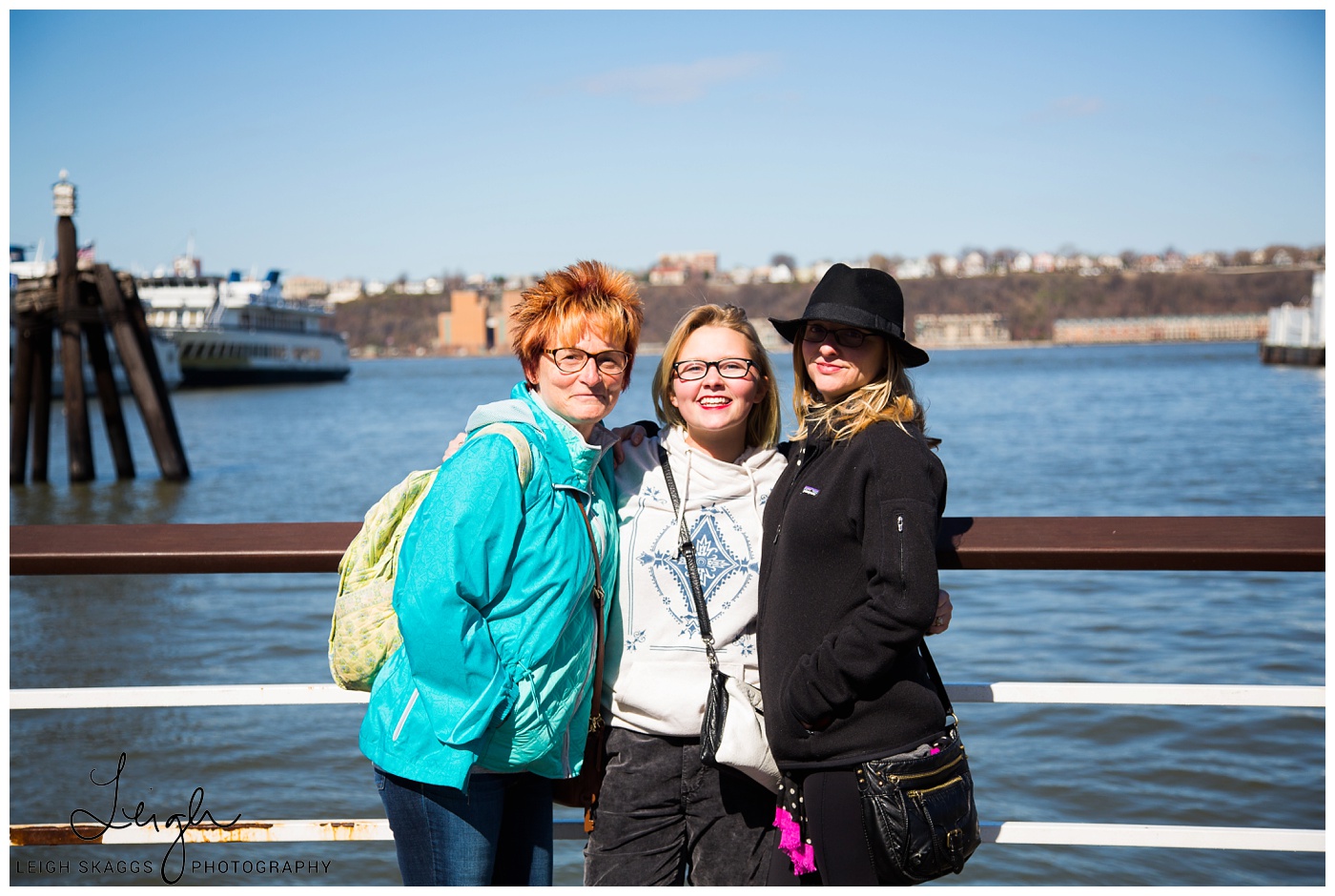 Puppies!!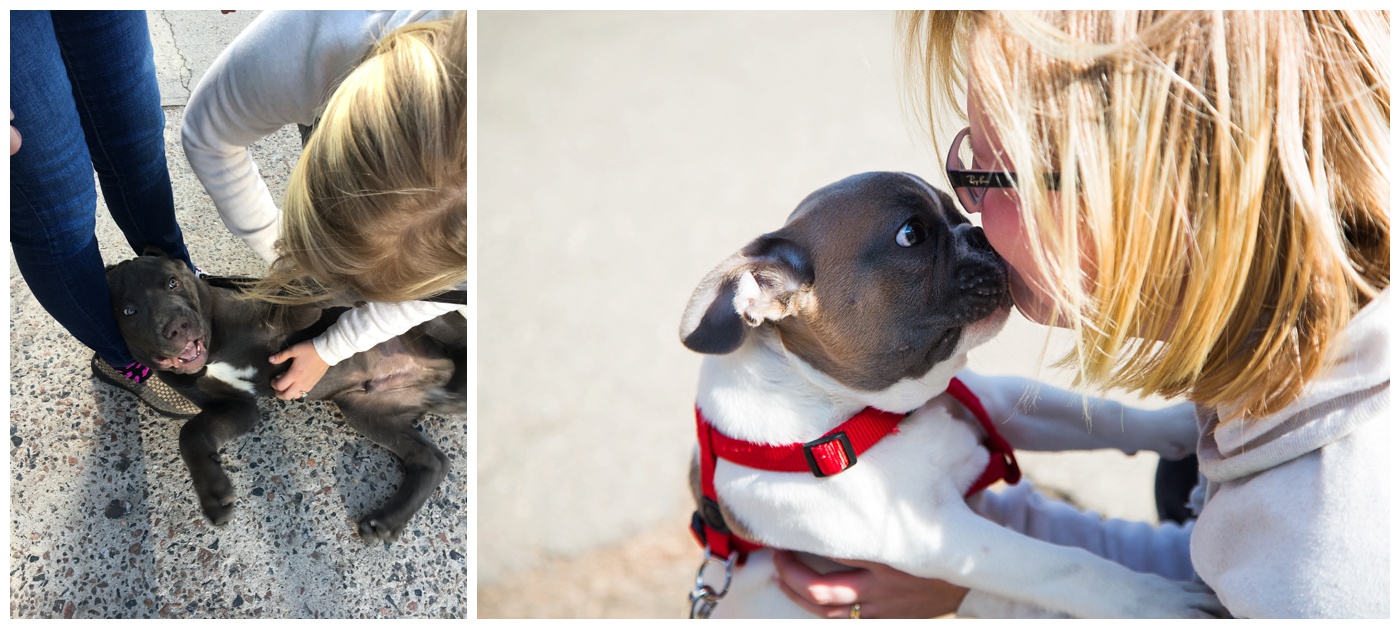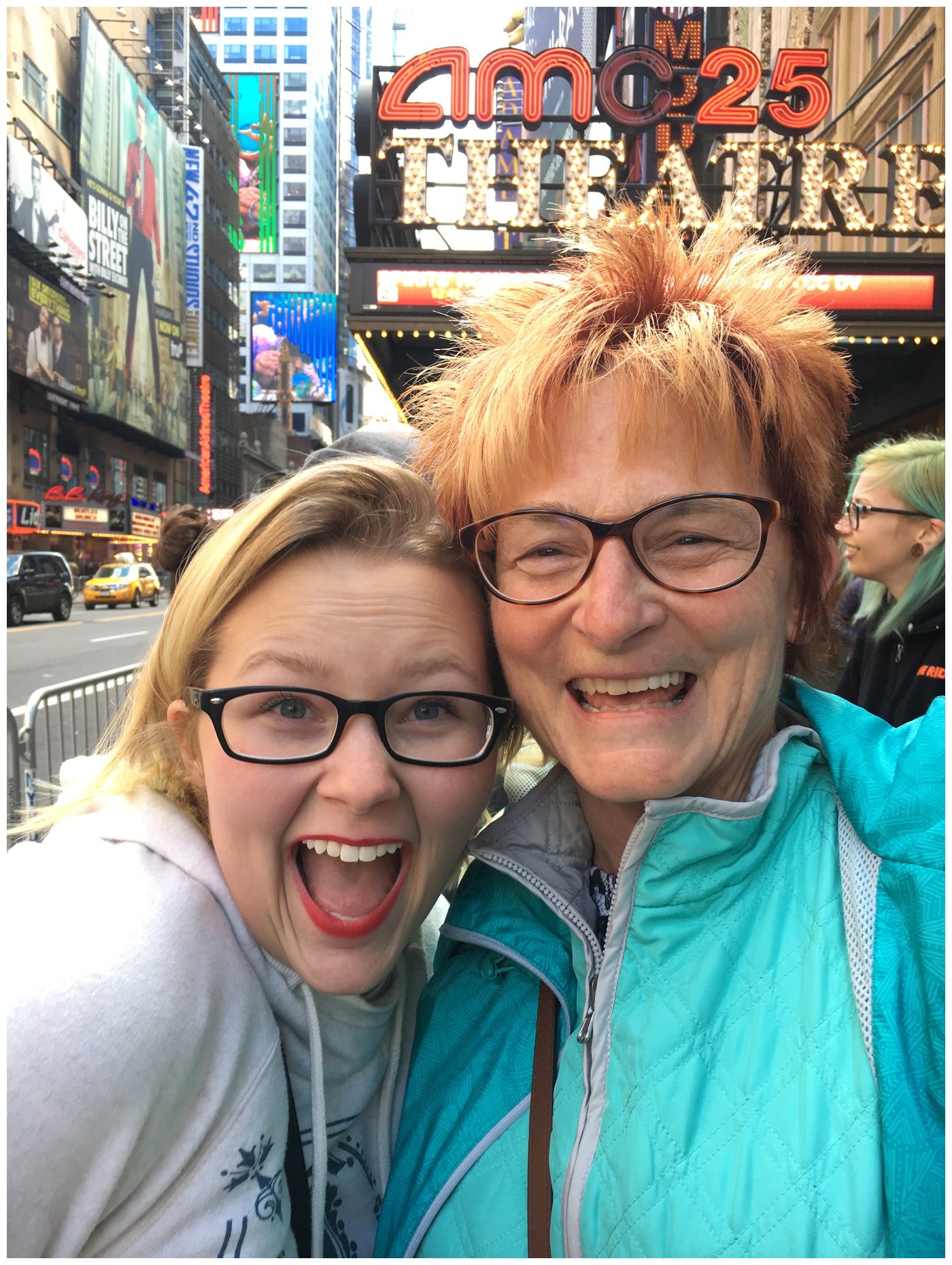 We probably have fleas now!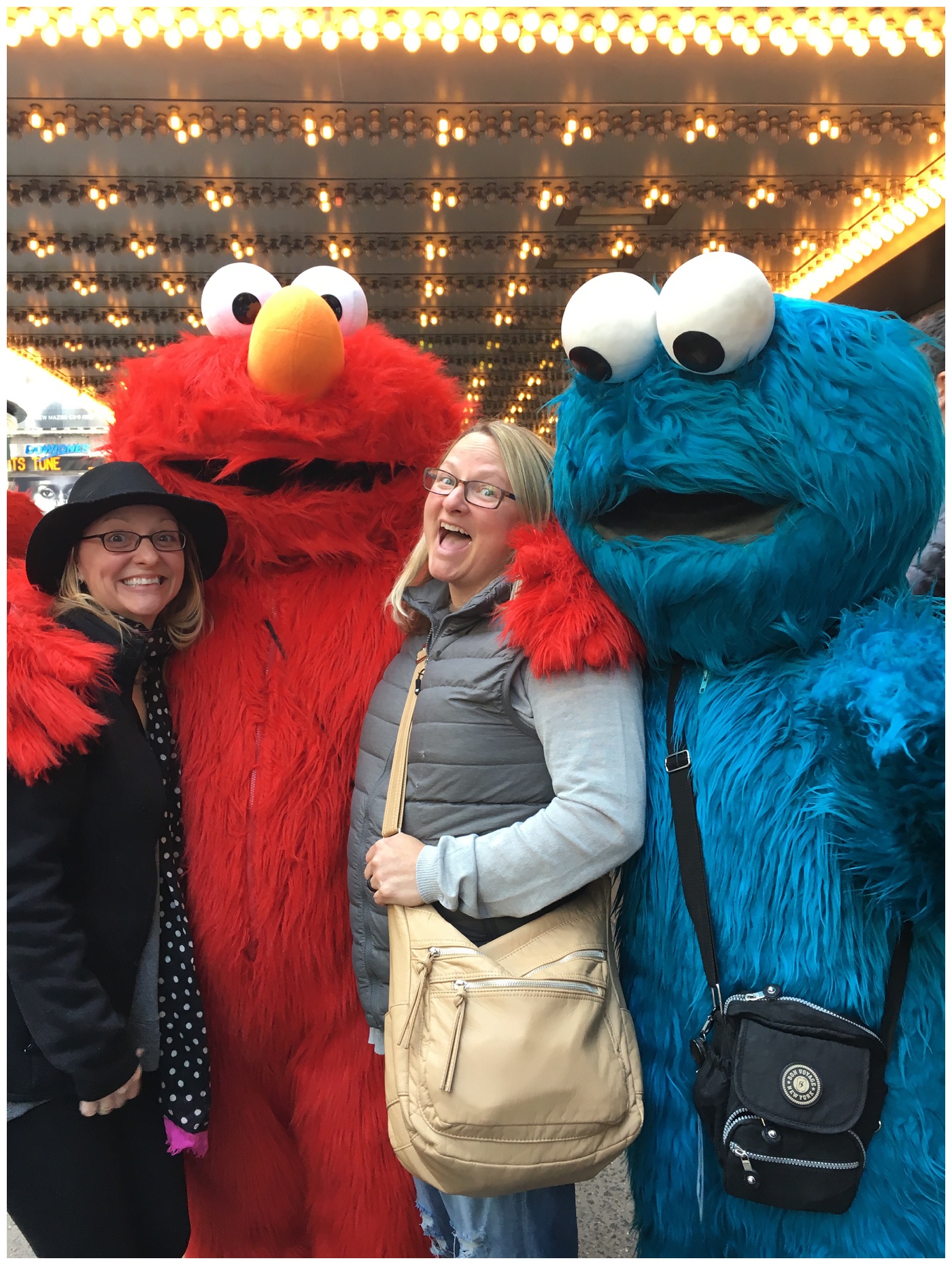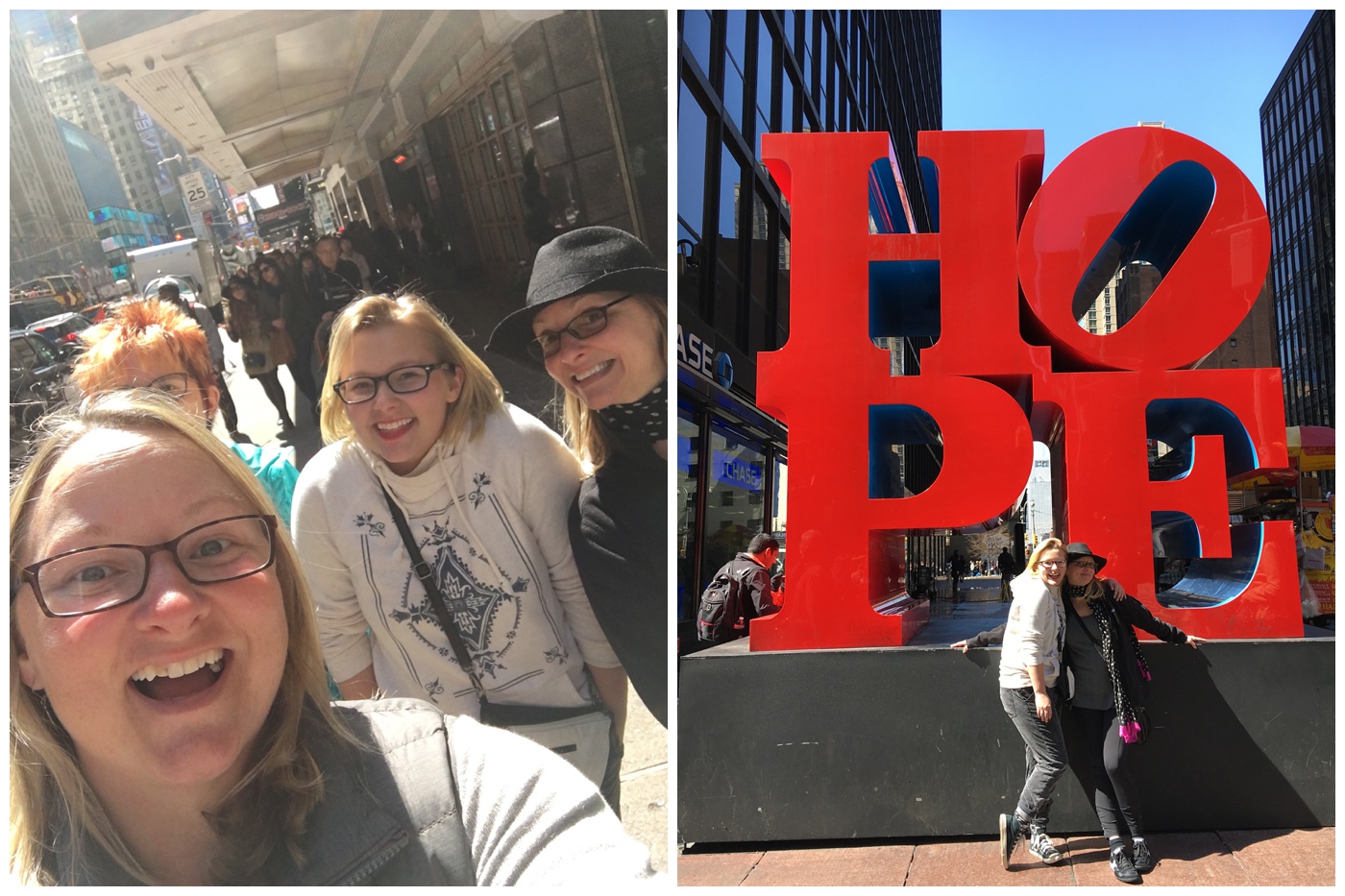 Beautiful day in Central Park!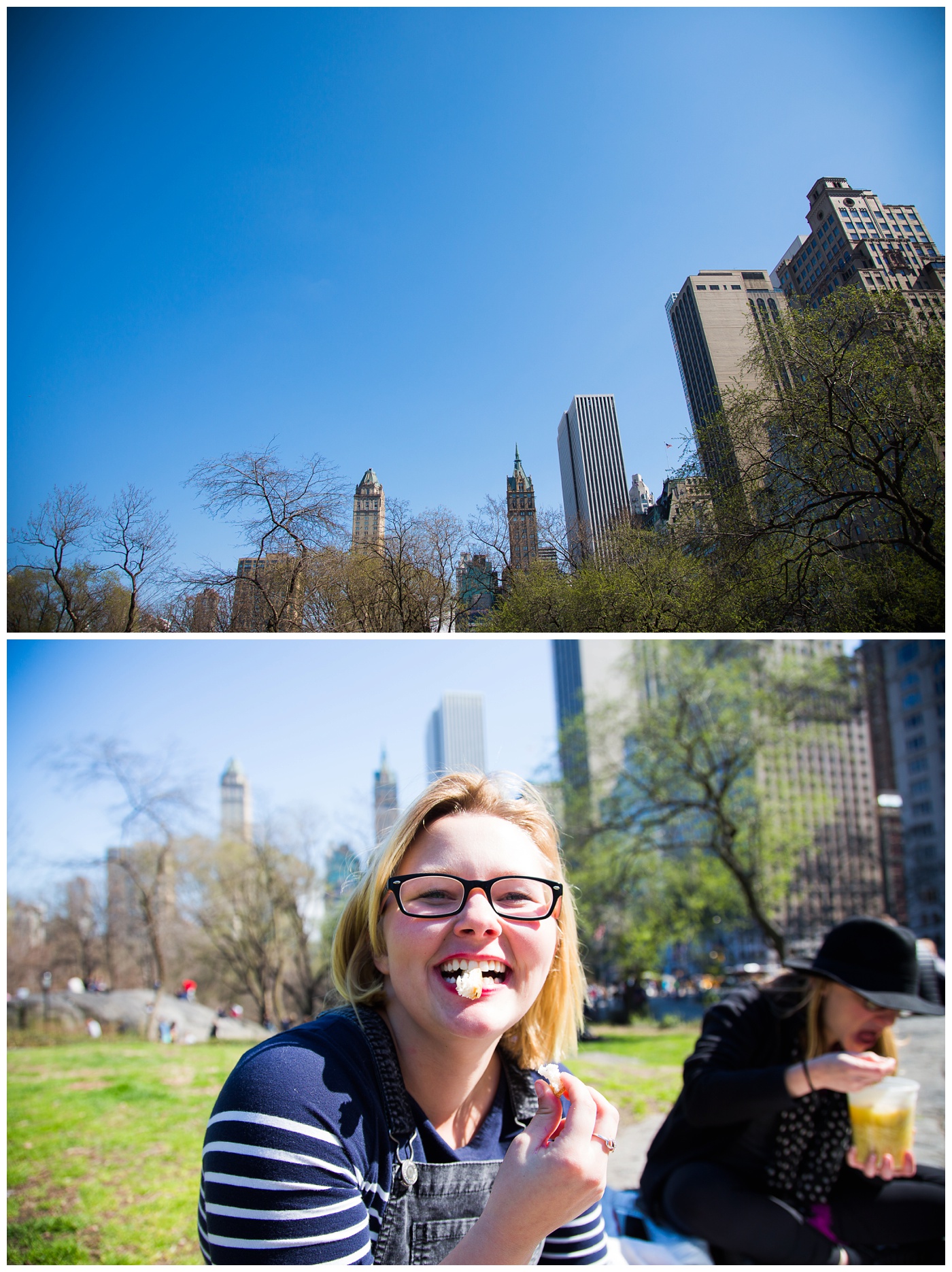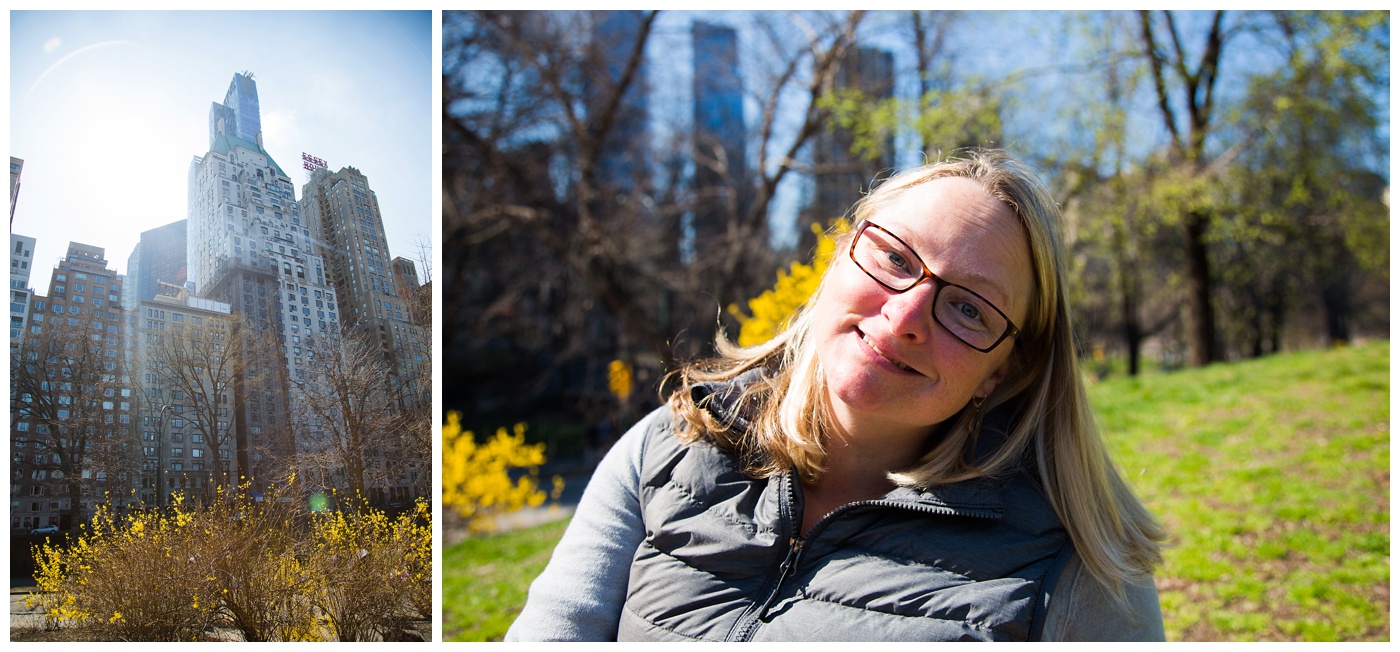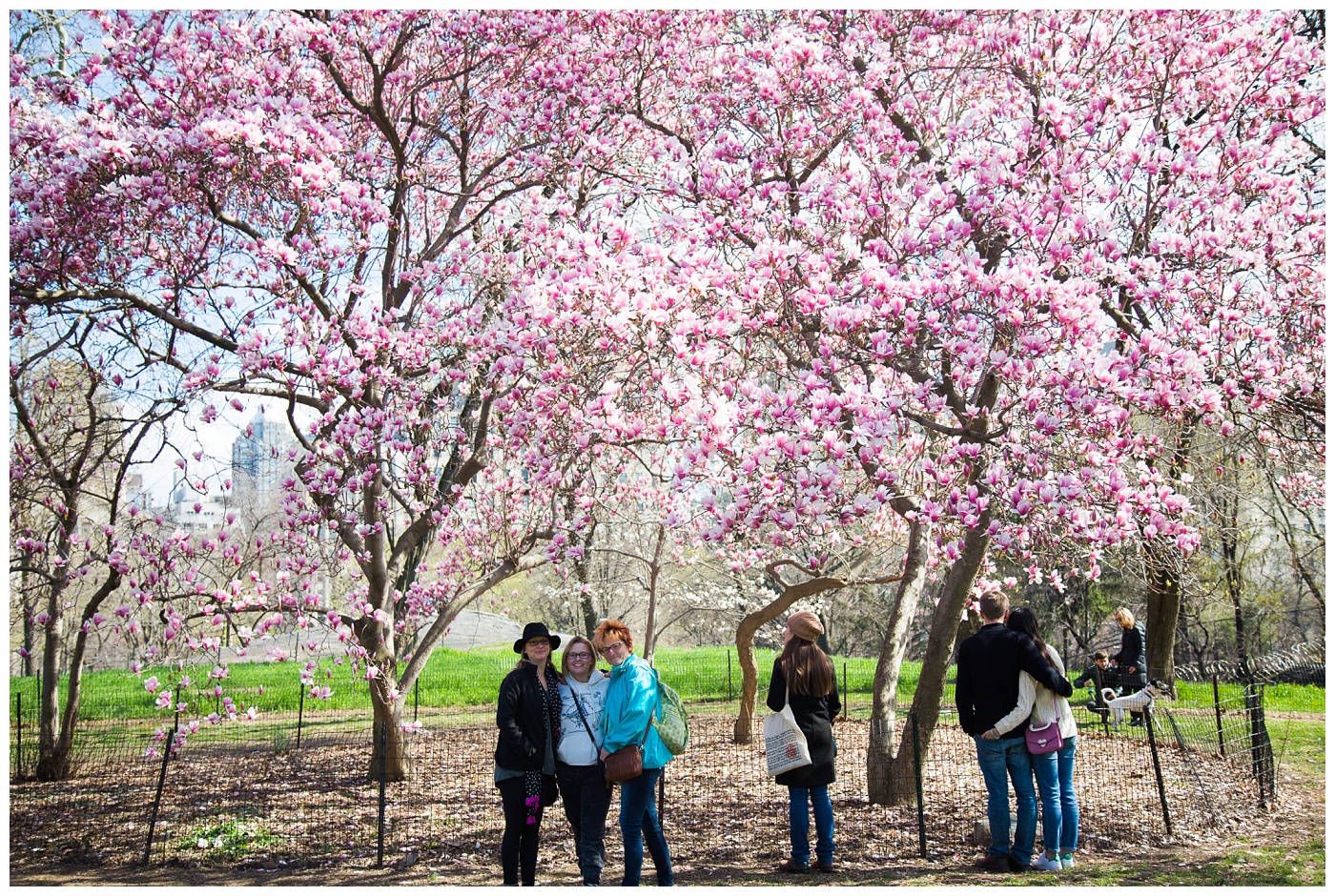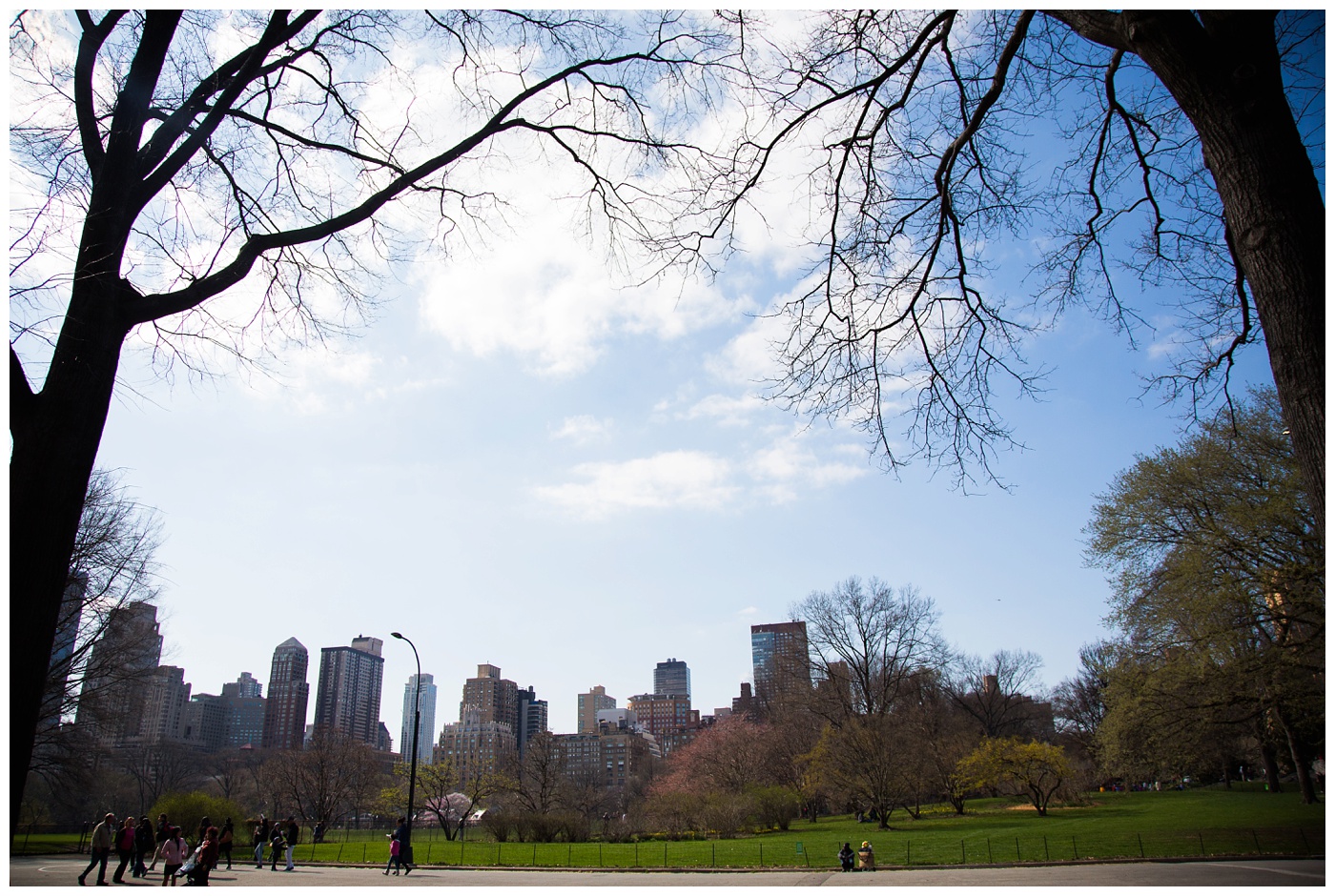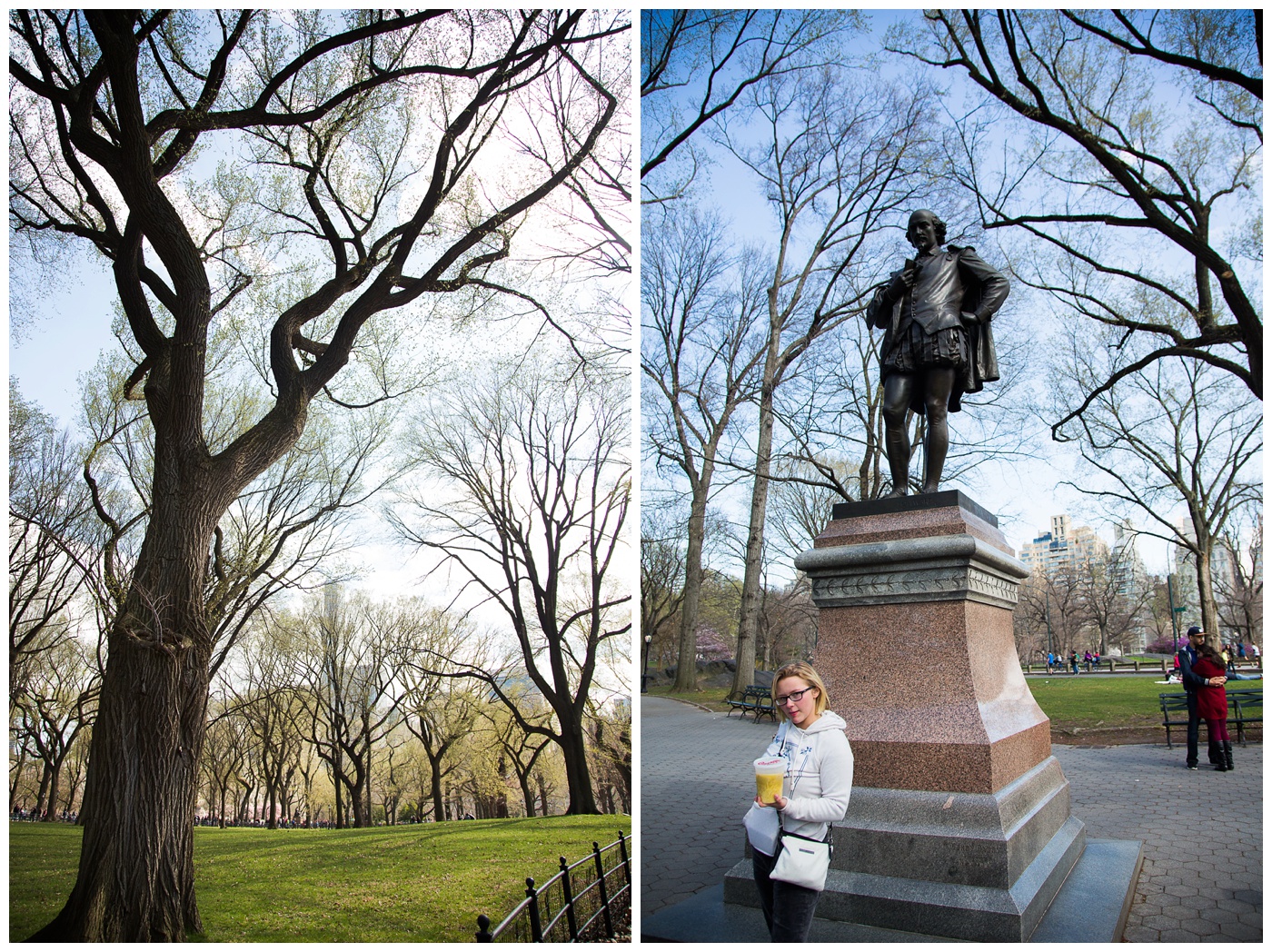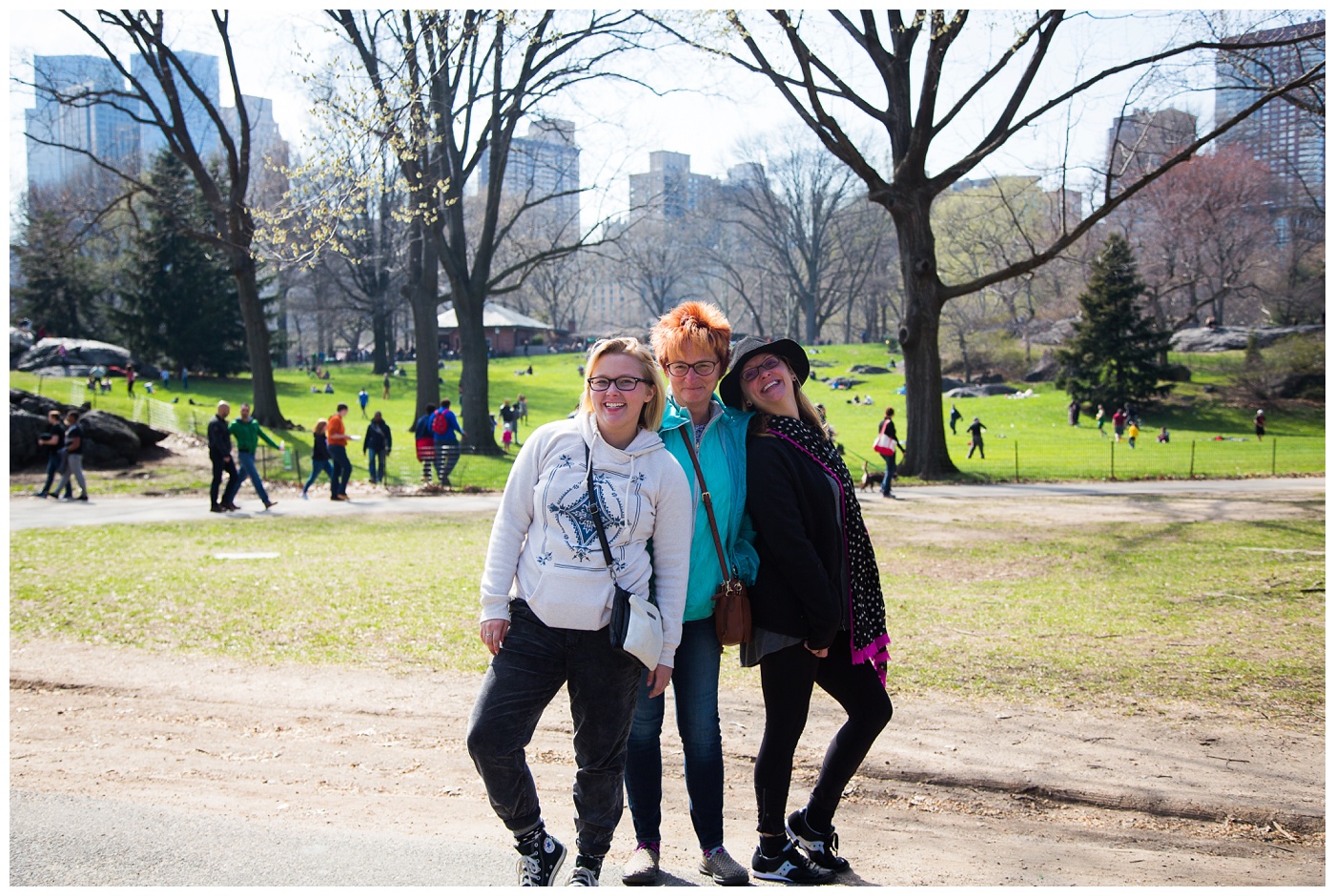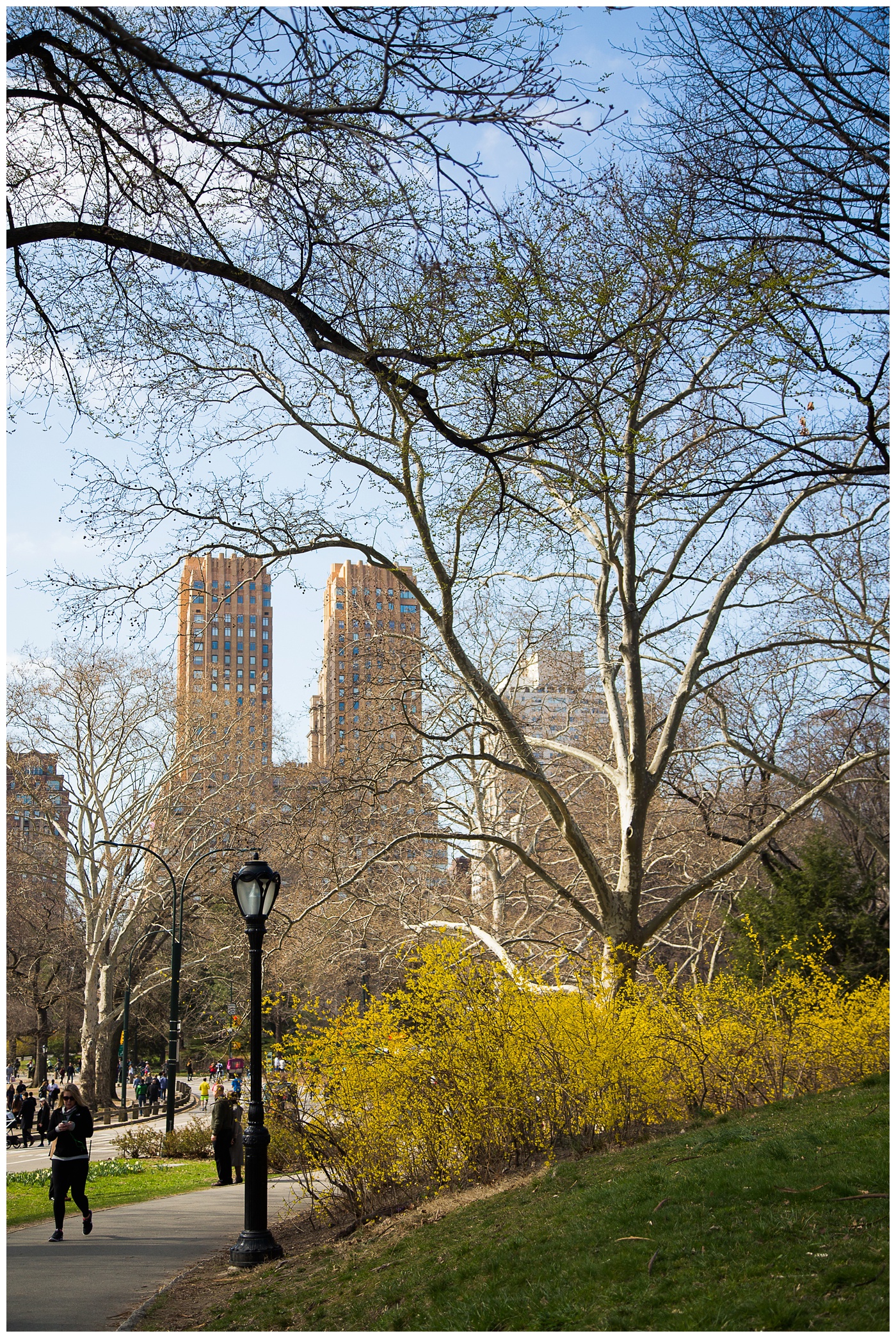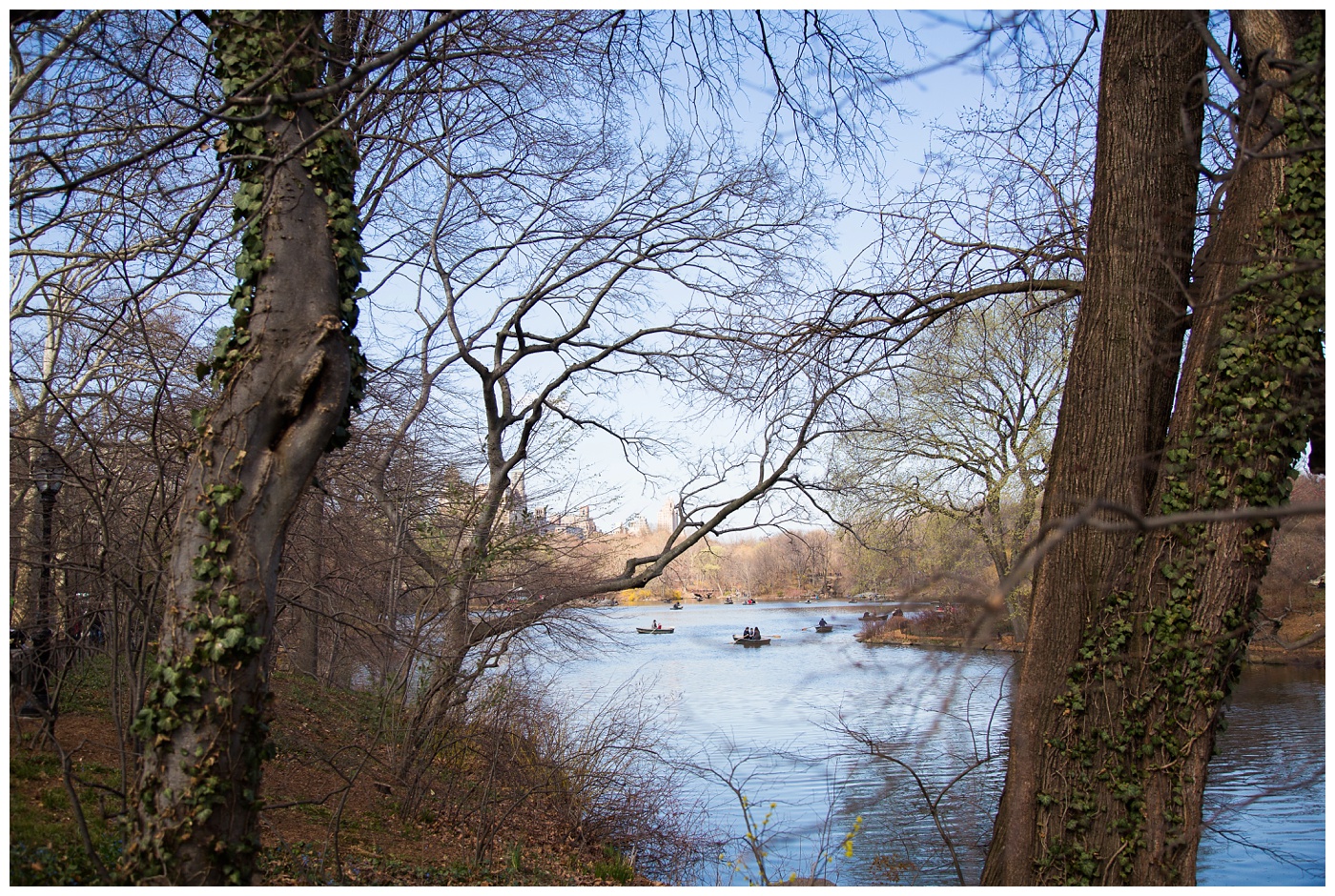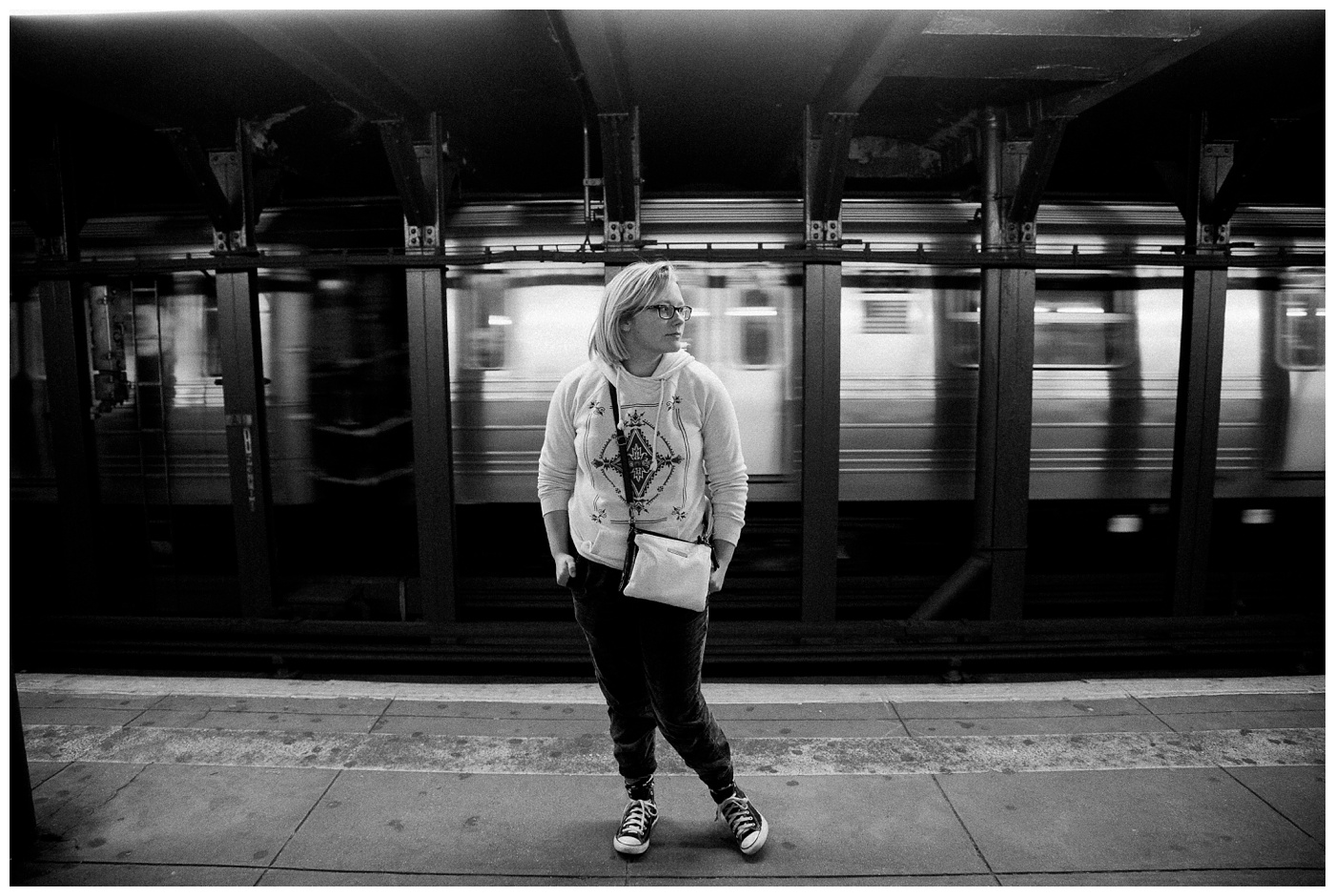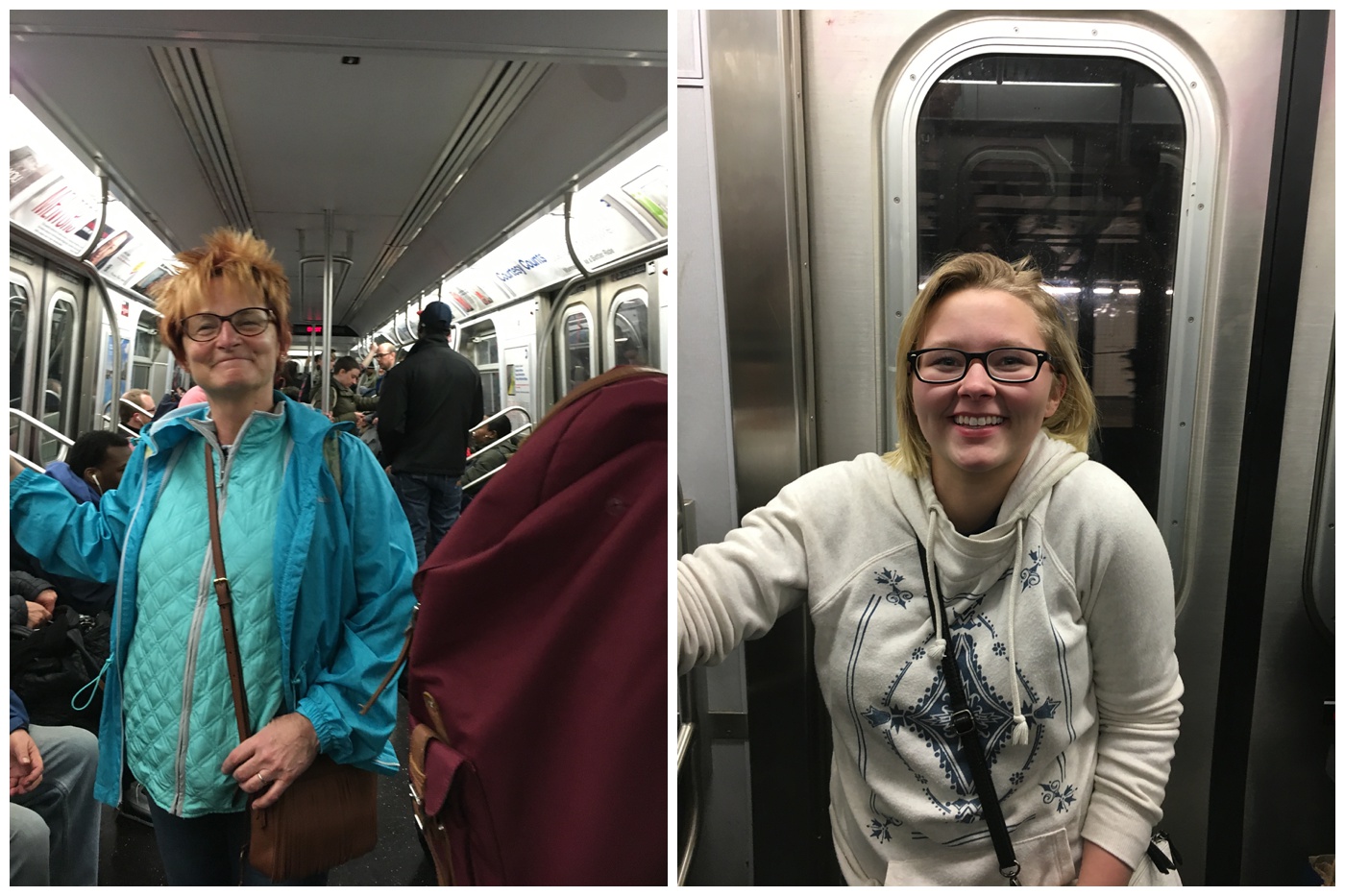 The High Line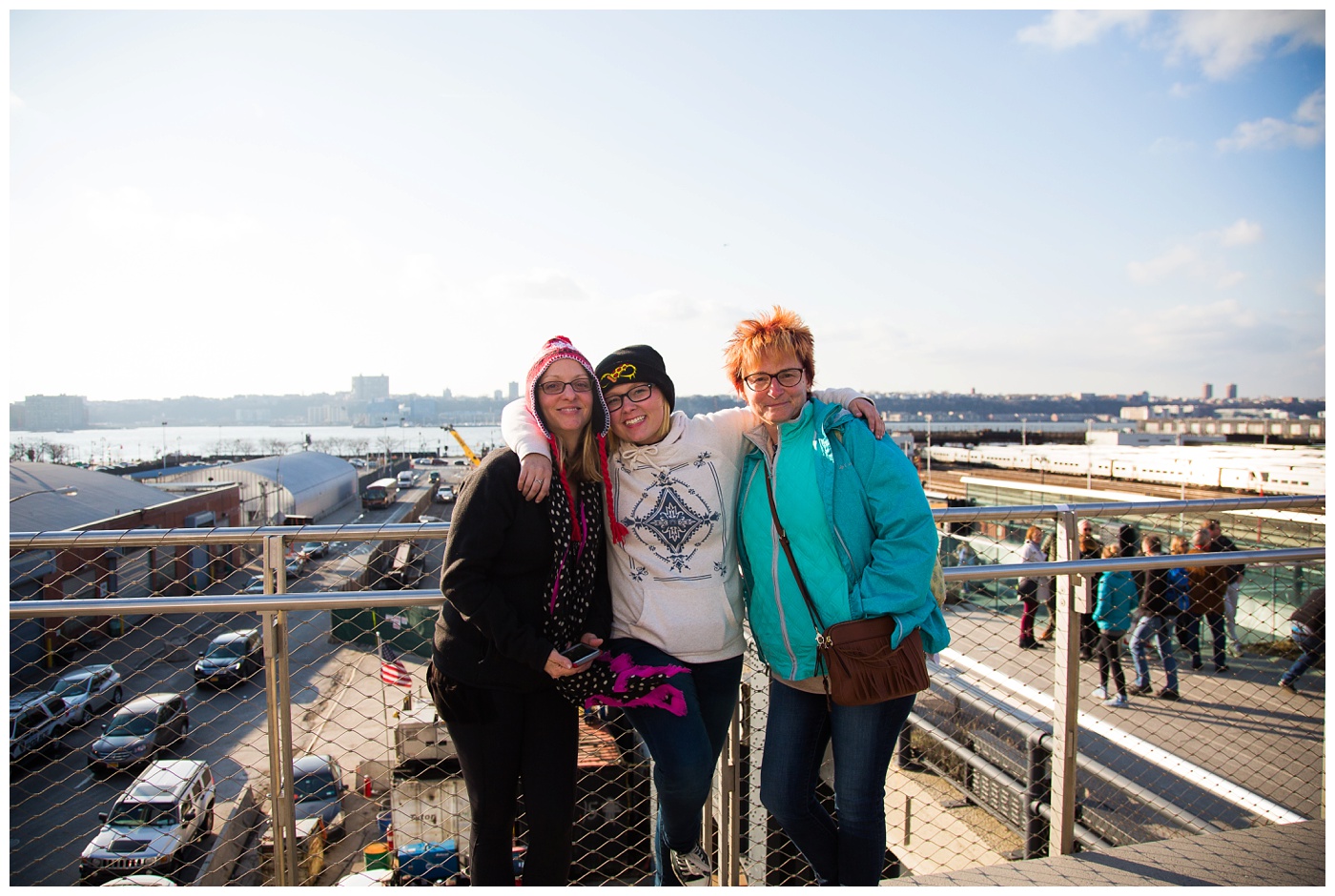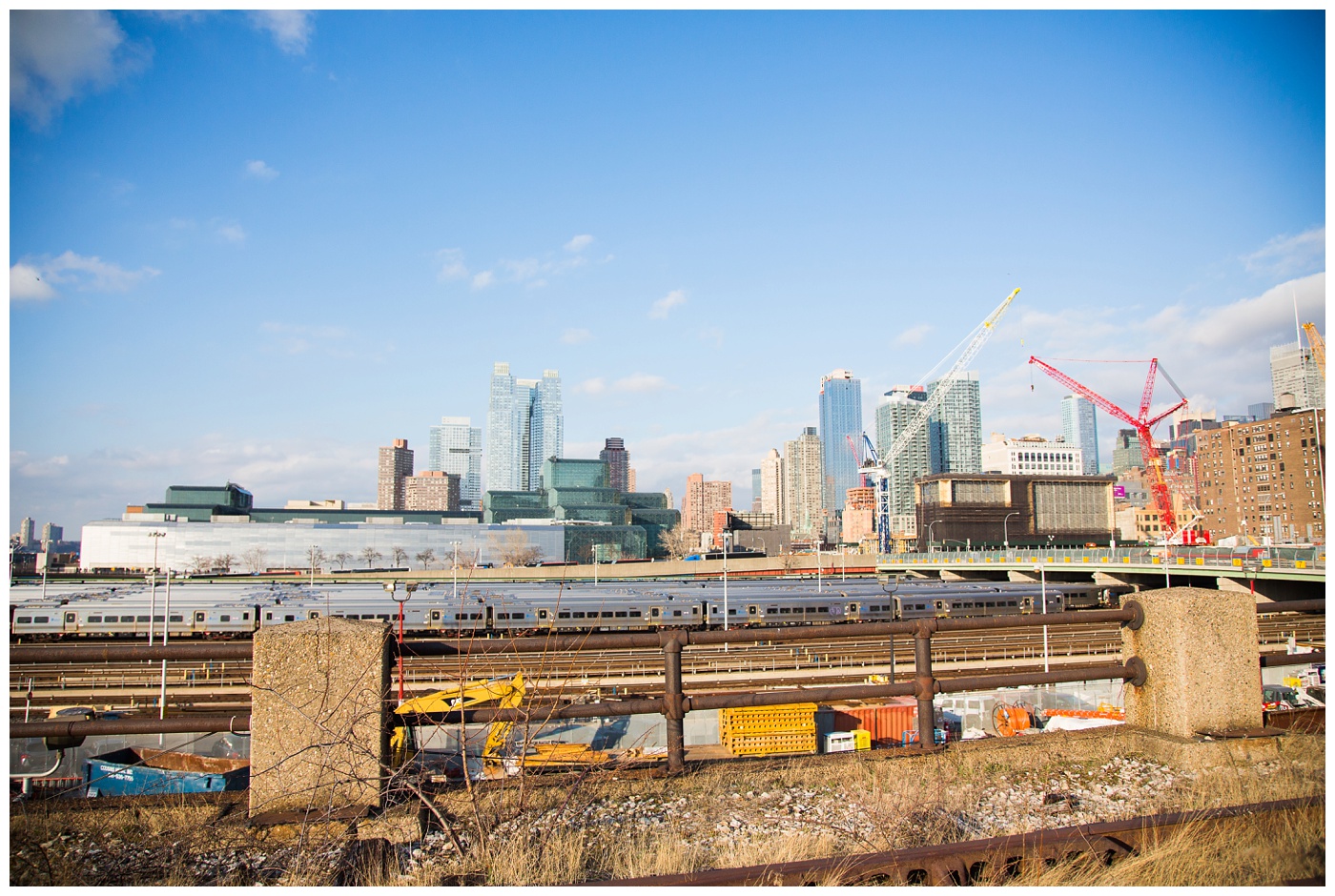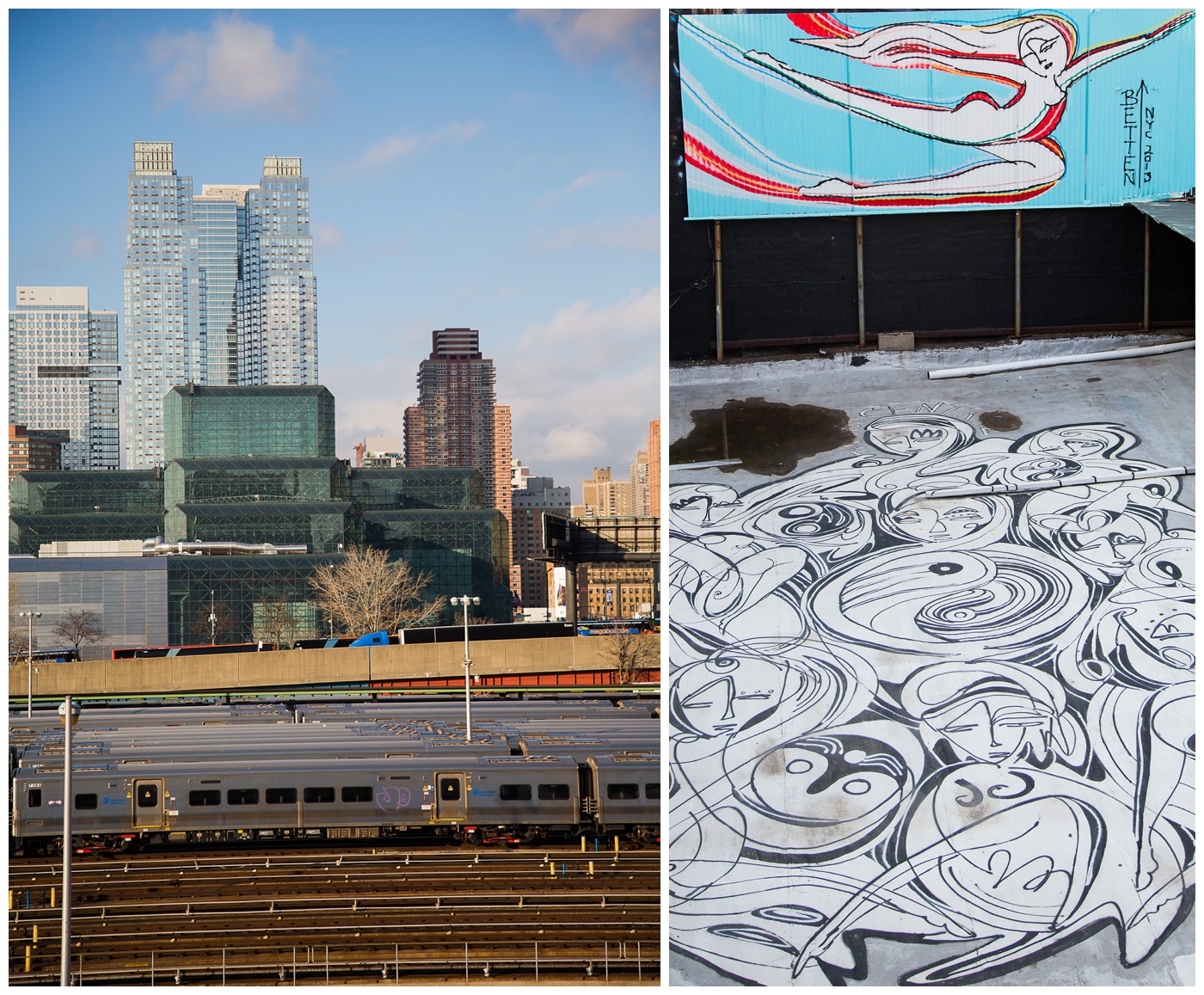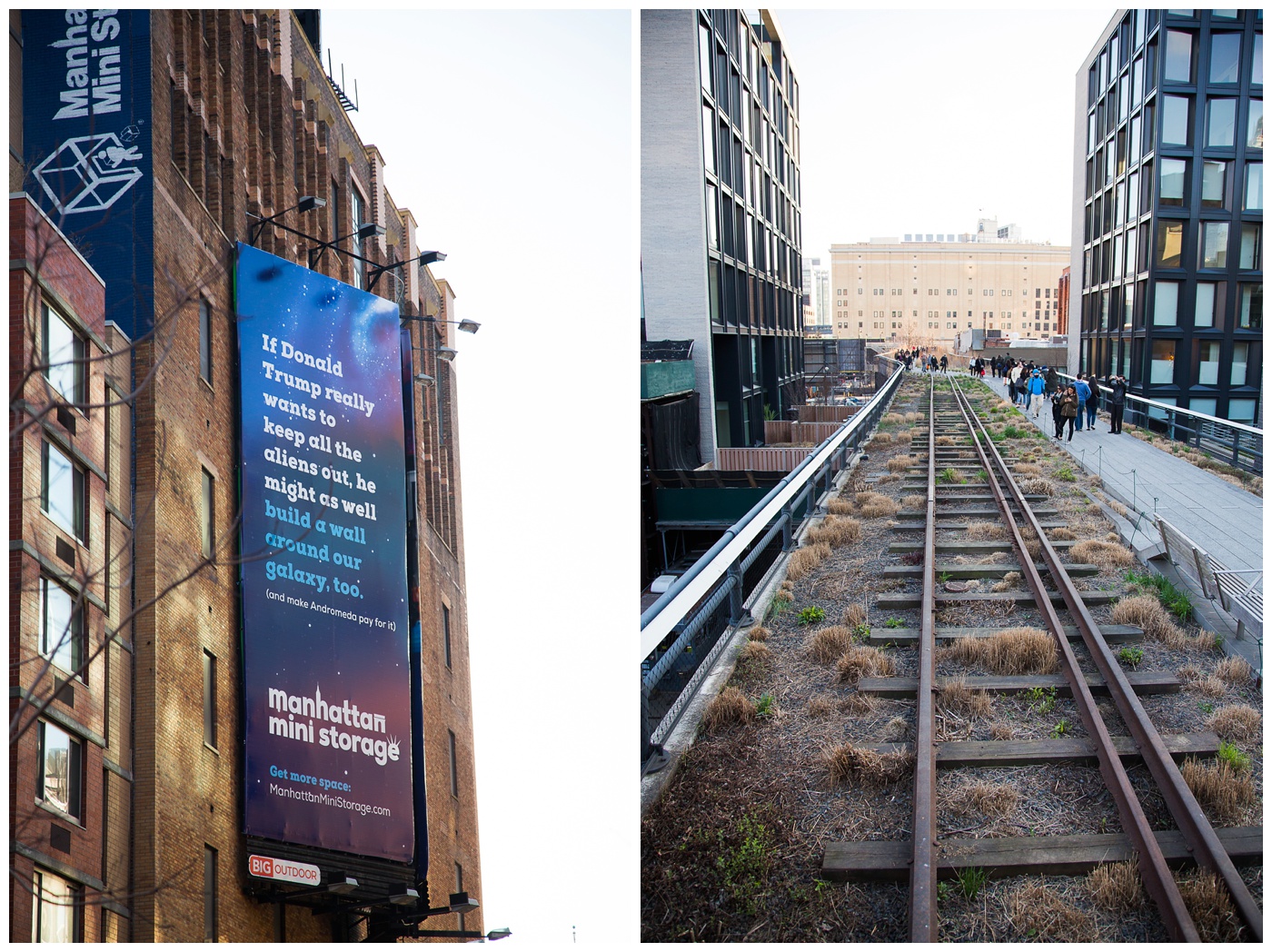 This cracked me up!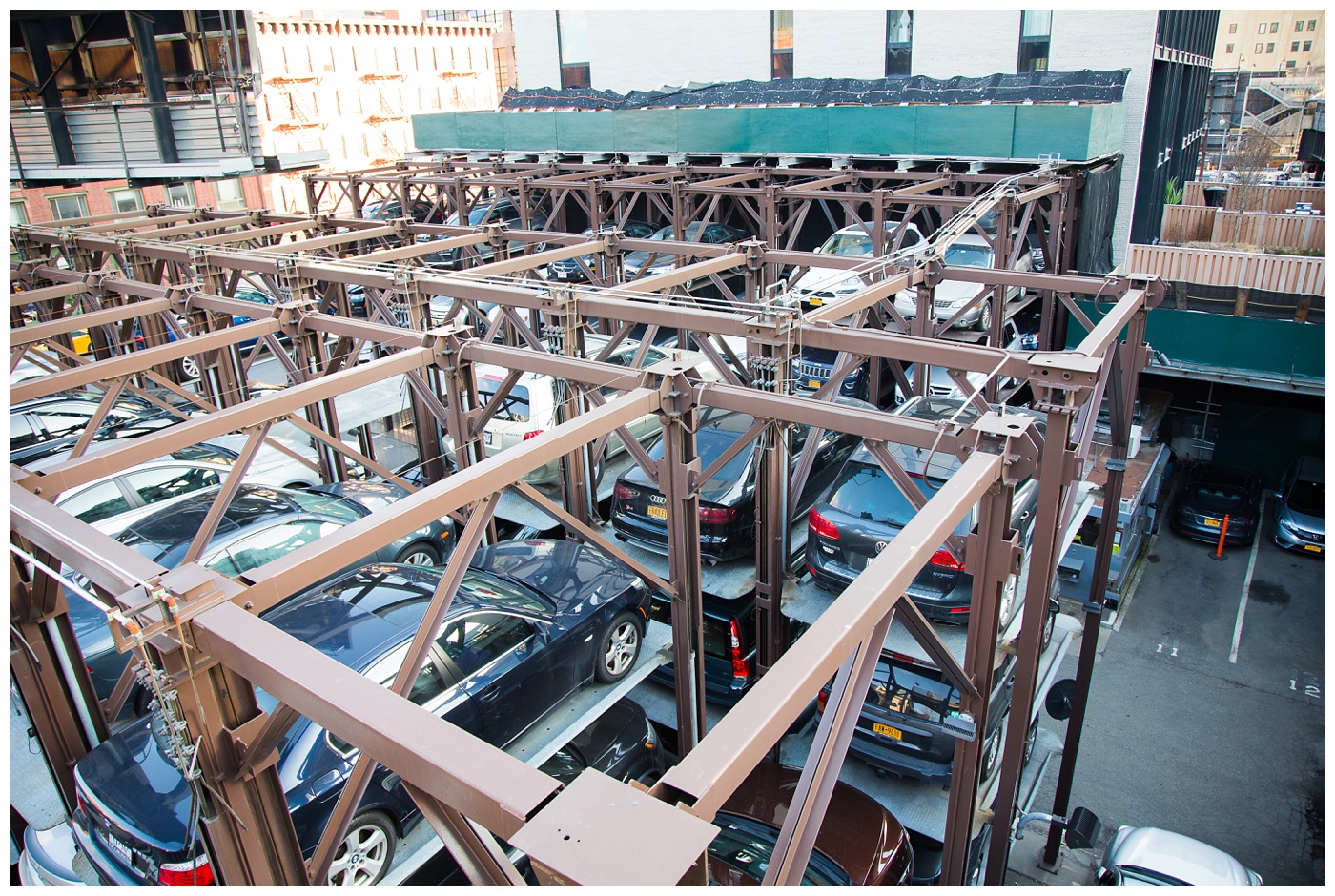 I love all the intricate tile work in the subway!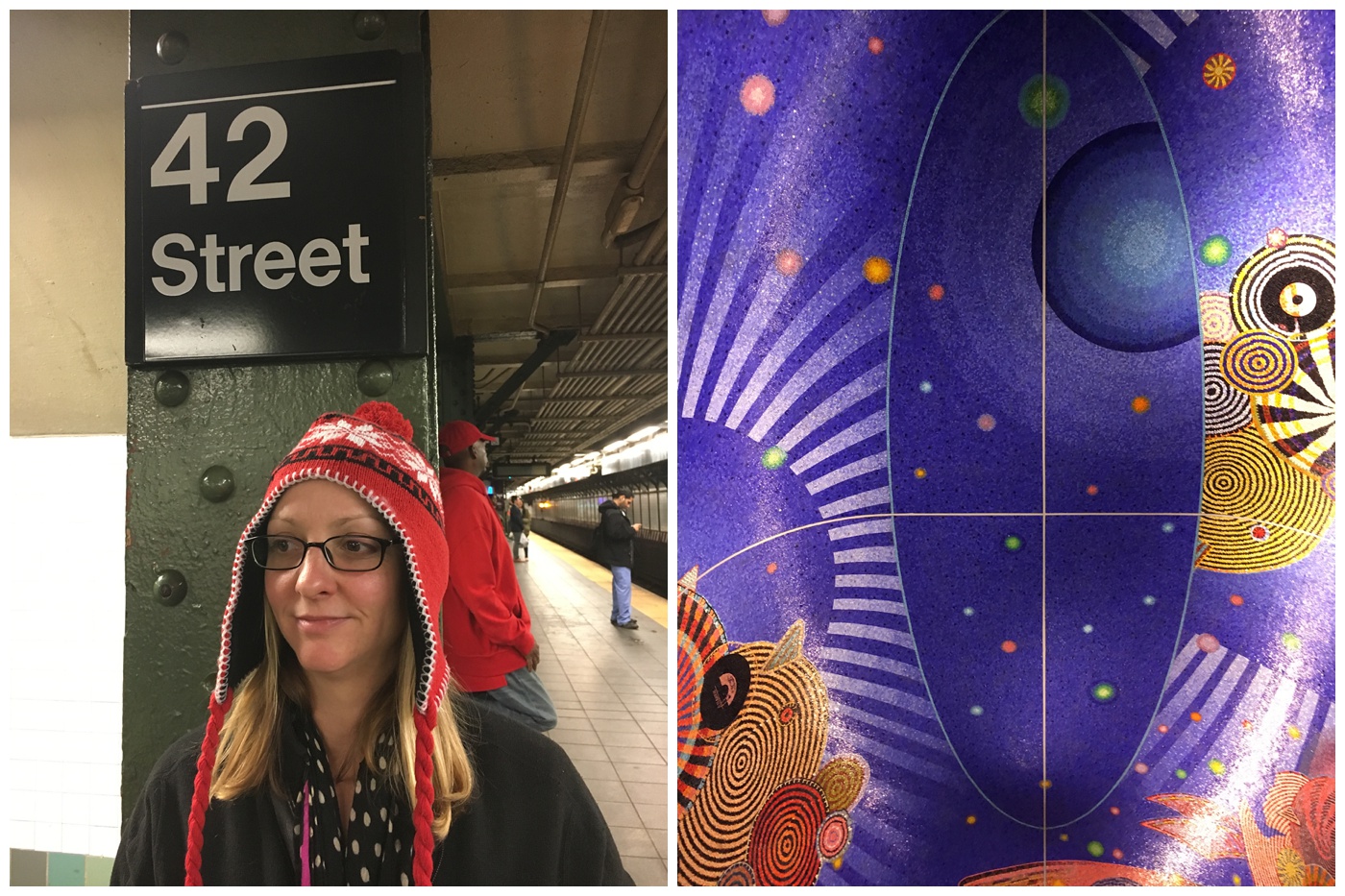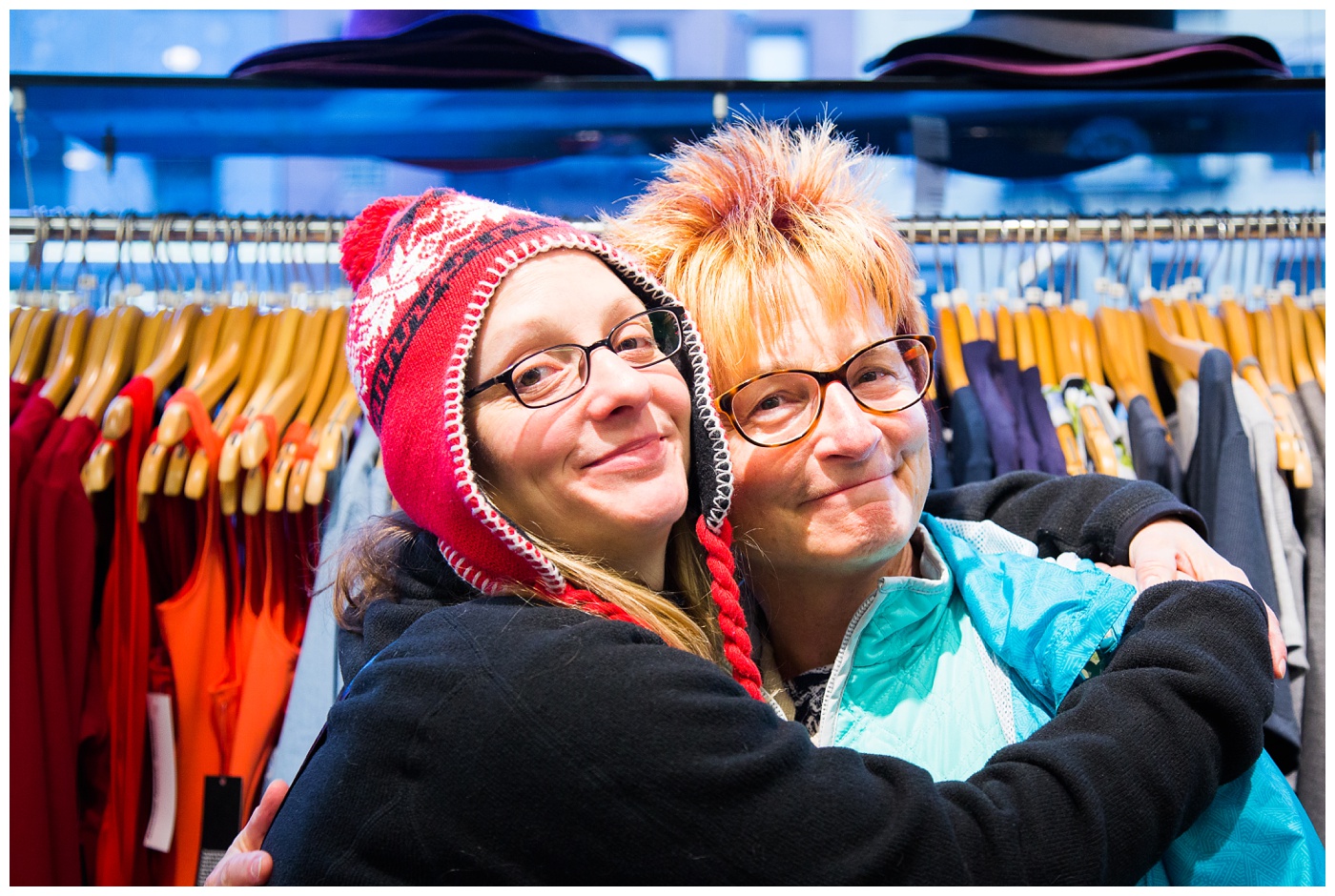 Chelsea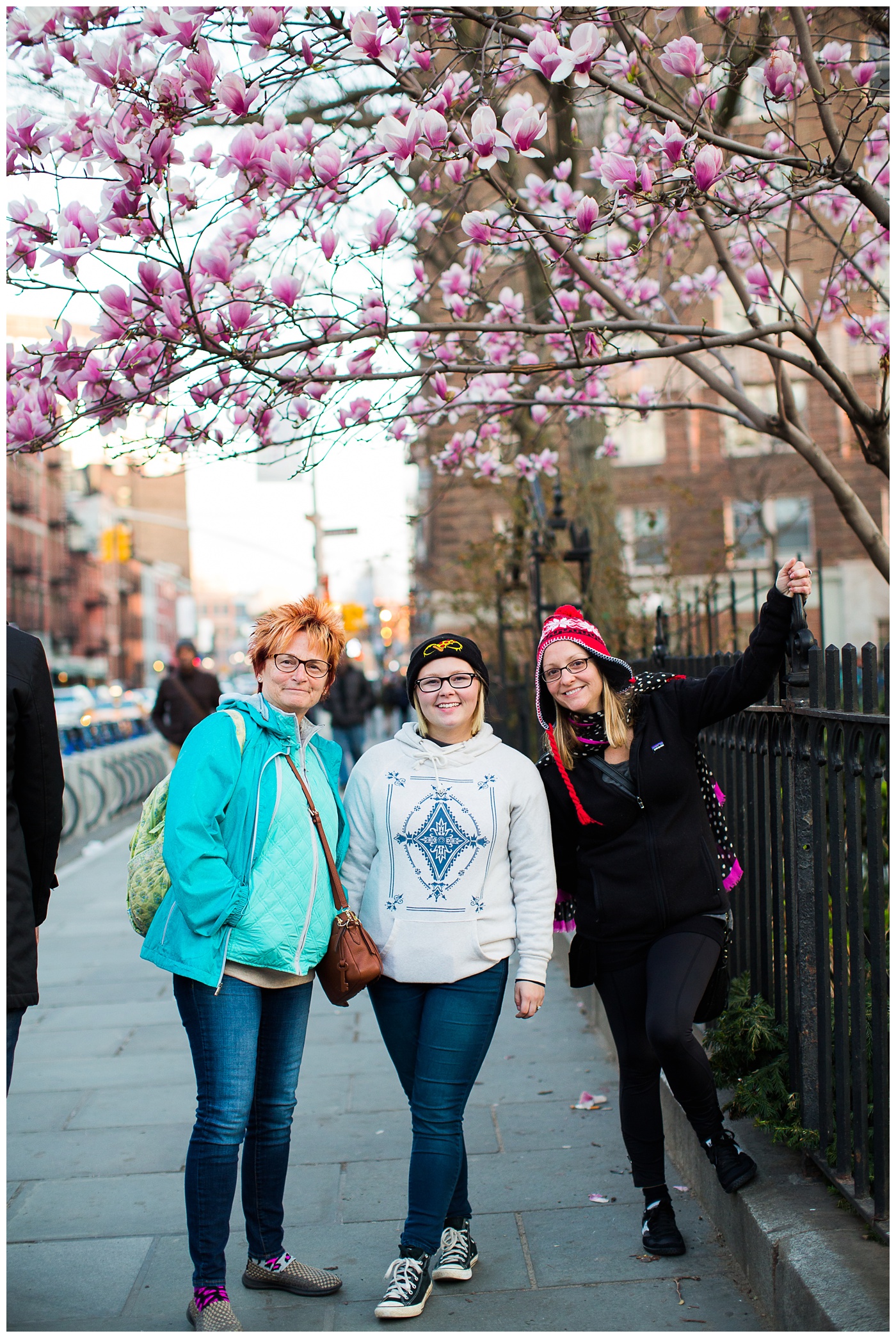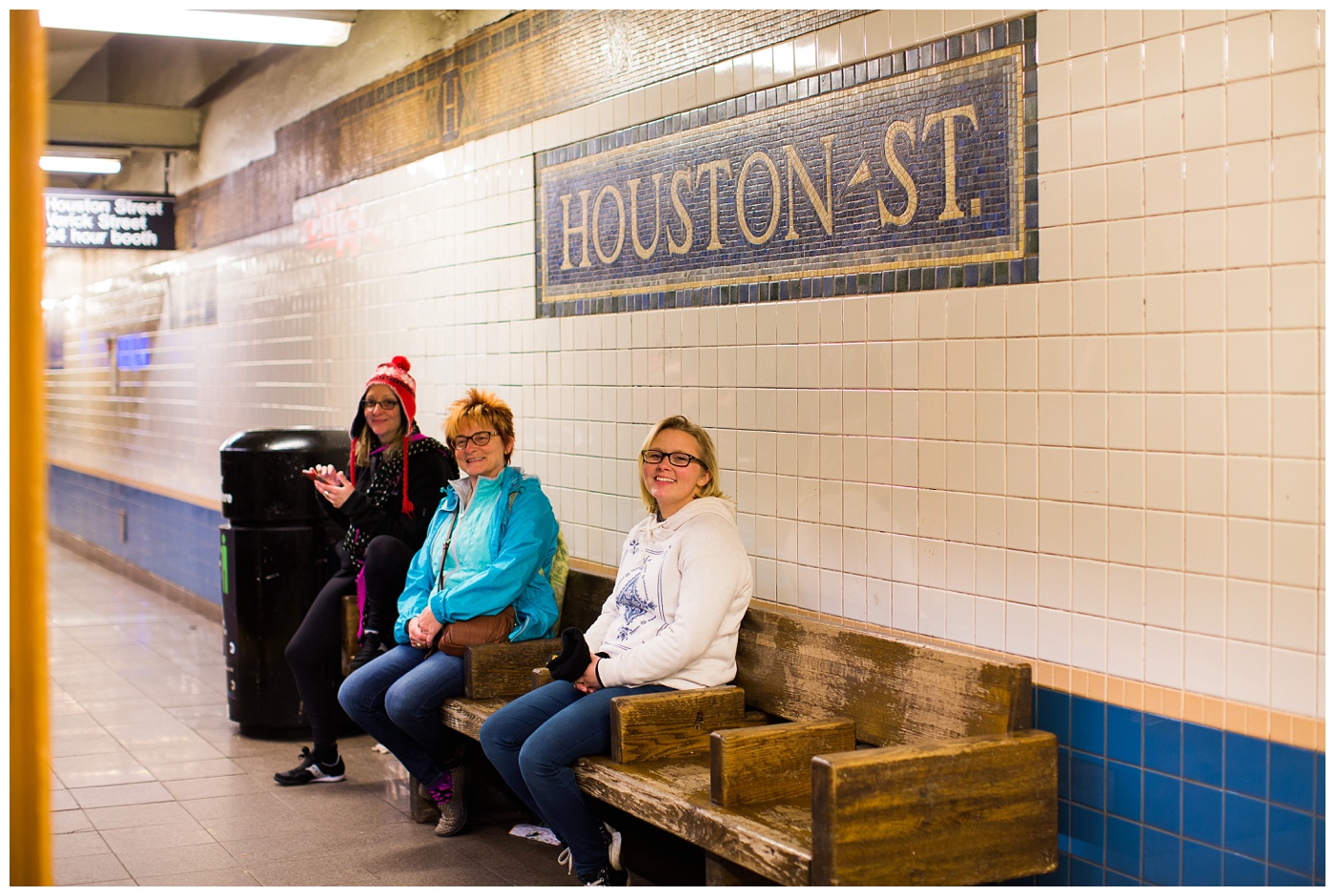 OH MY GAWD!!  You MUST go to the Big Gay Ice Cream Shop!!  YUM!  We had the Salty Pimp!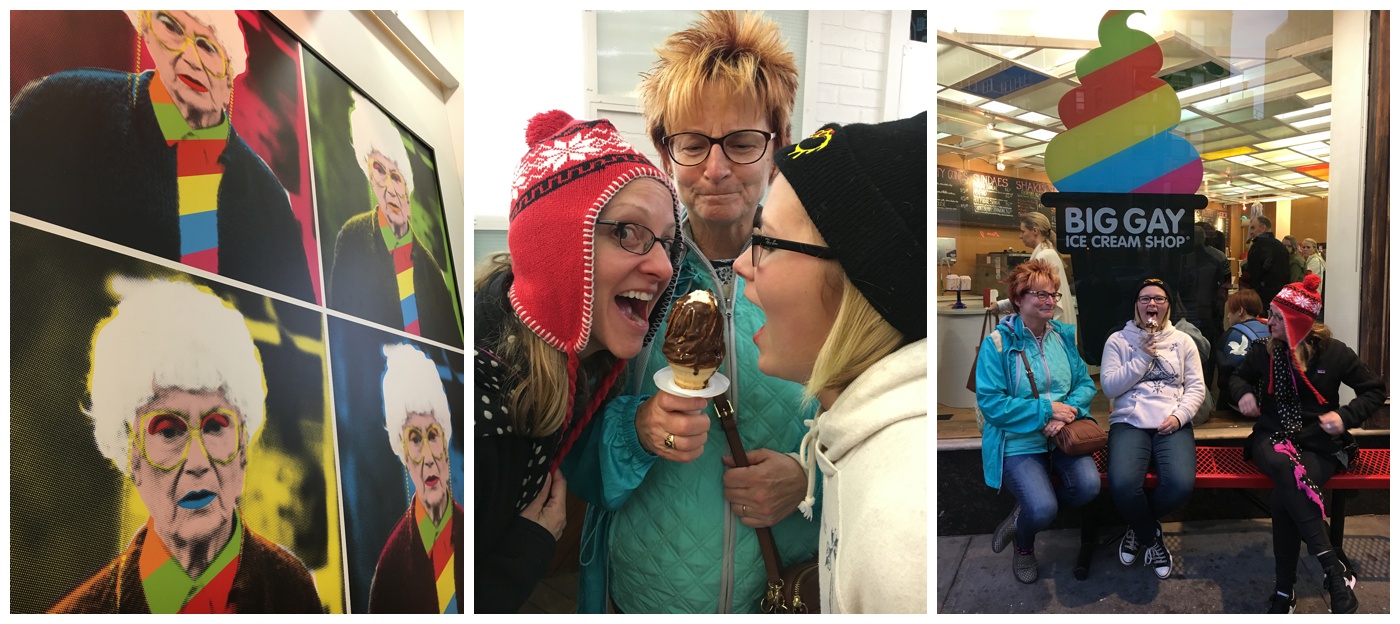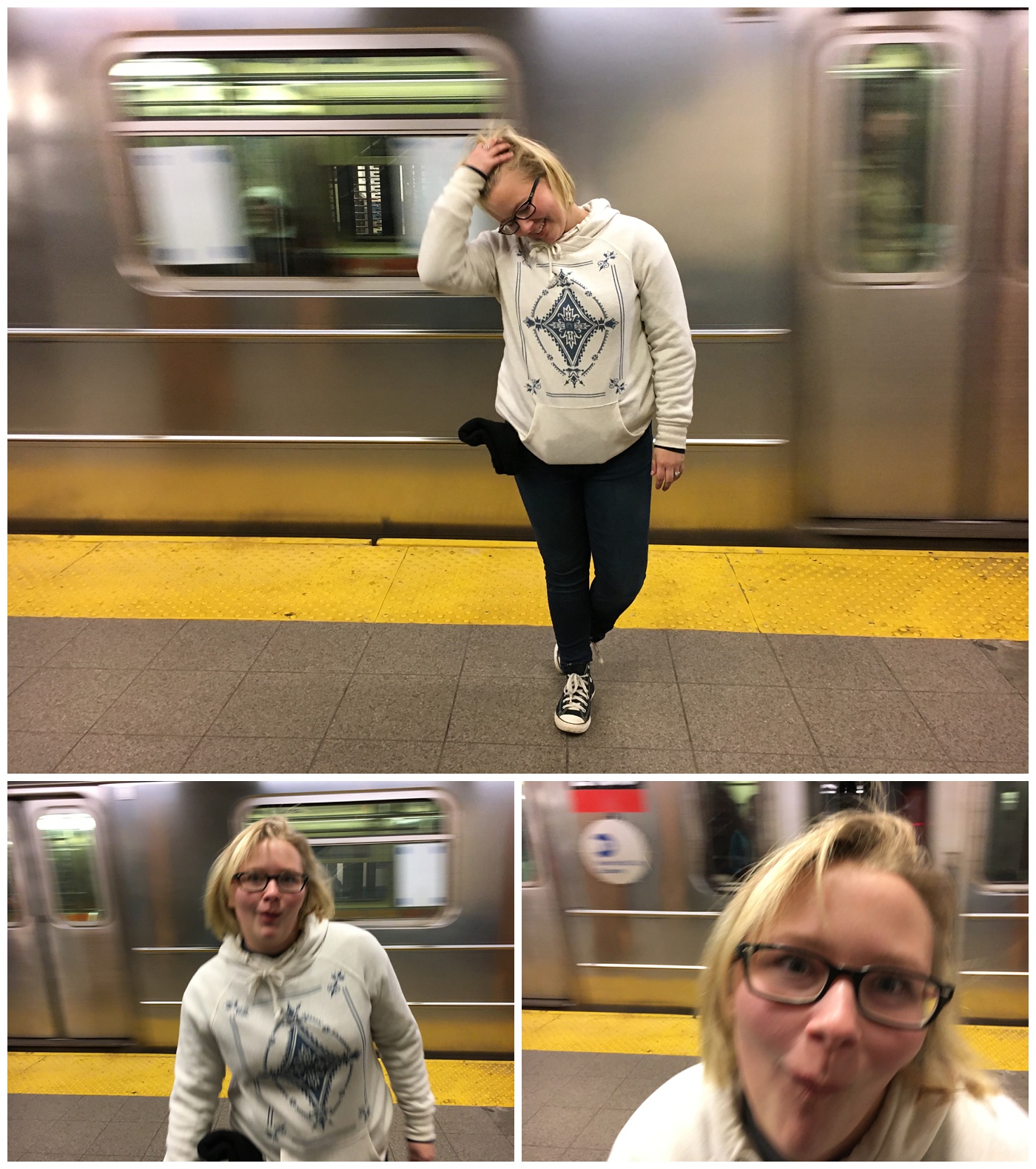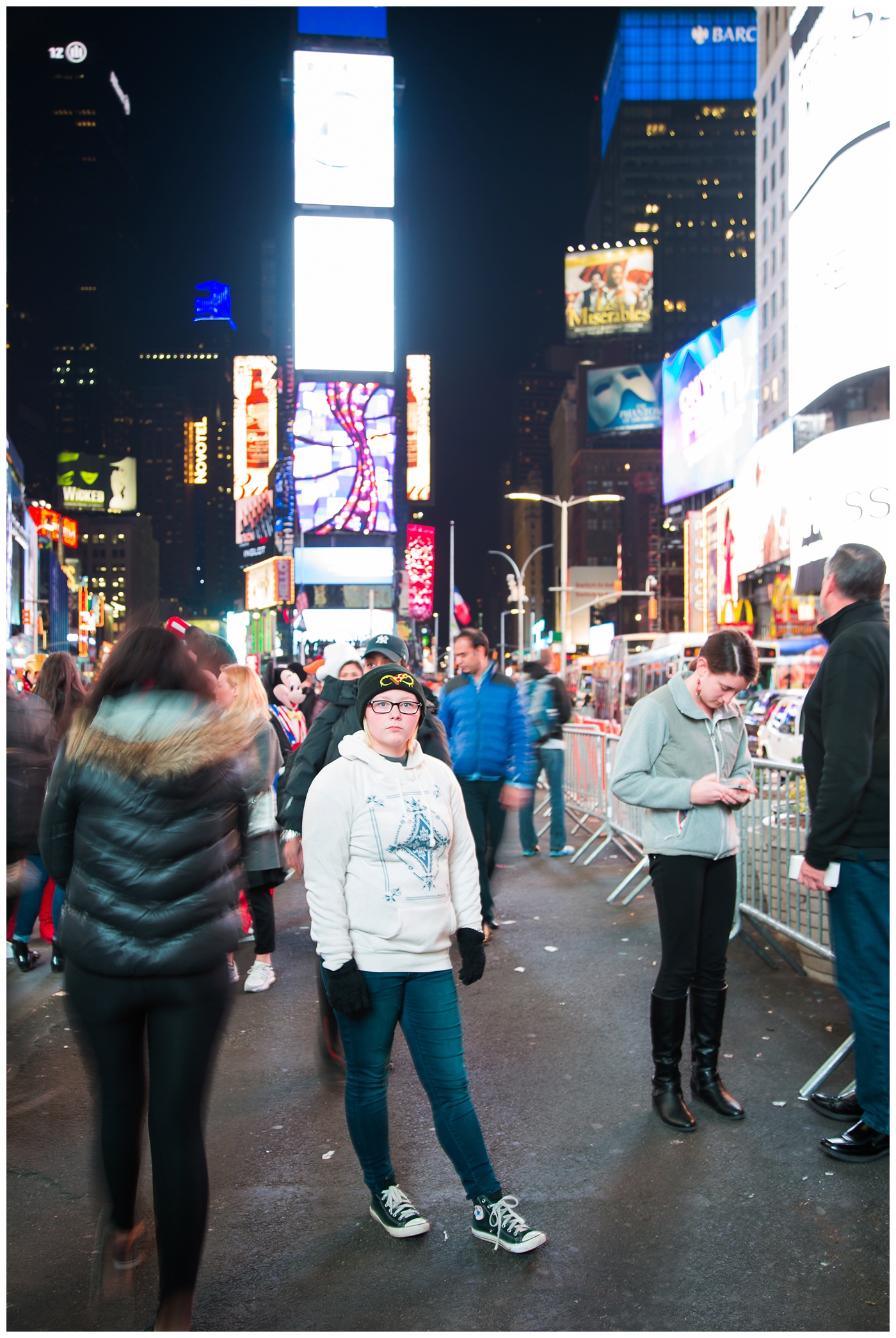 Easter Bonnets for my Great Grandma!  And a cab ride, because, well…heels!  DUH!  After brunch at Ca Va Todd English we changed and hit the pavement for another BIG day!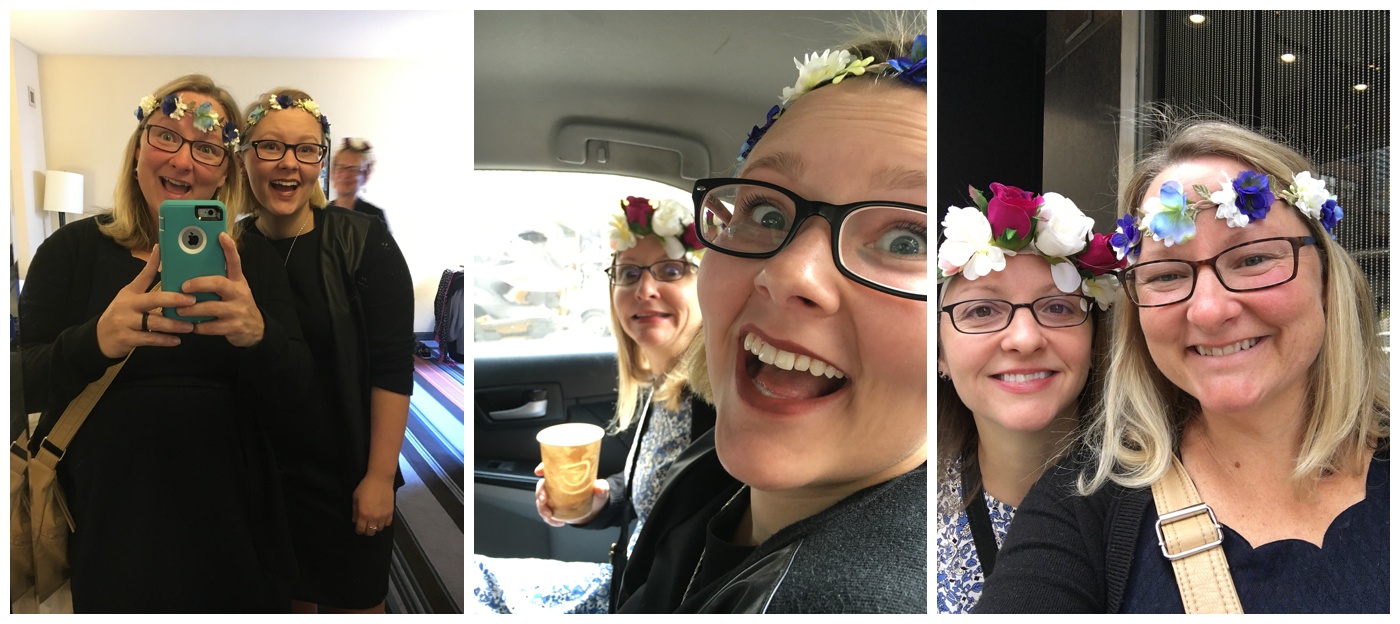 Freedom Tower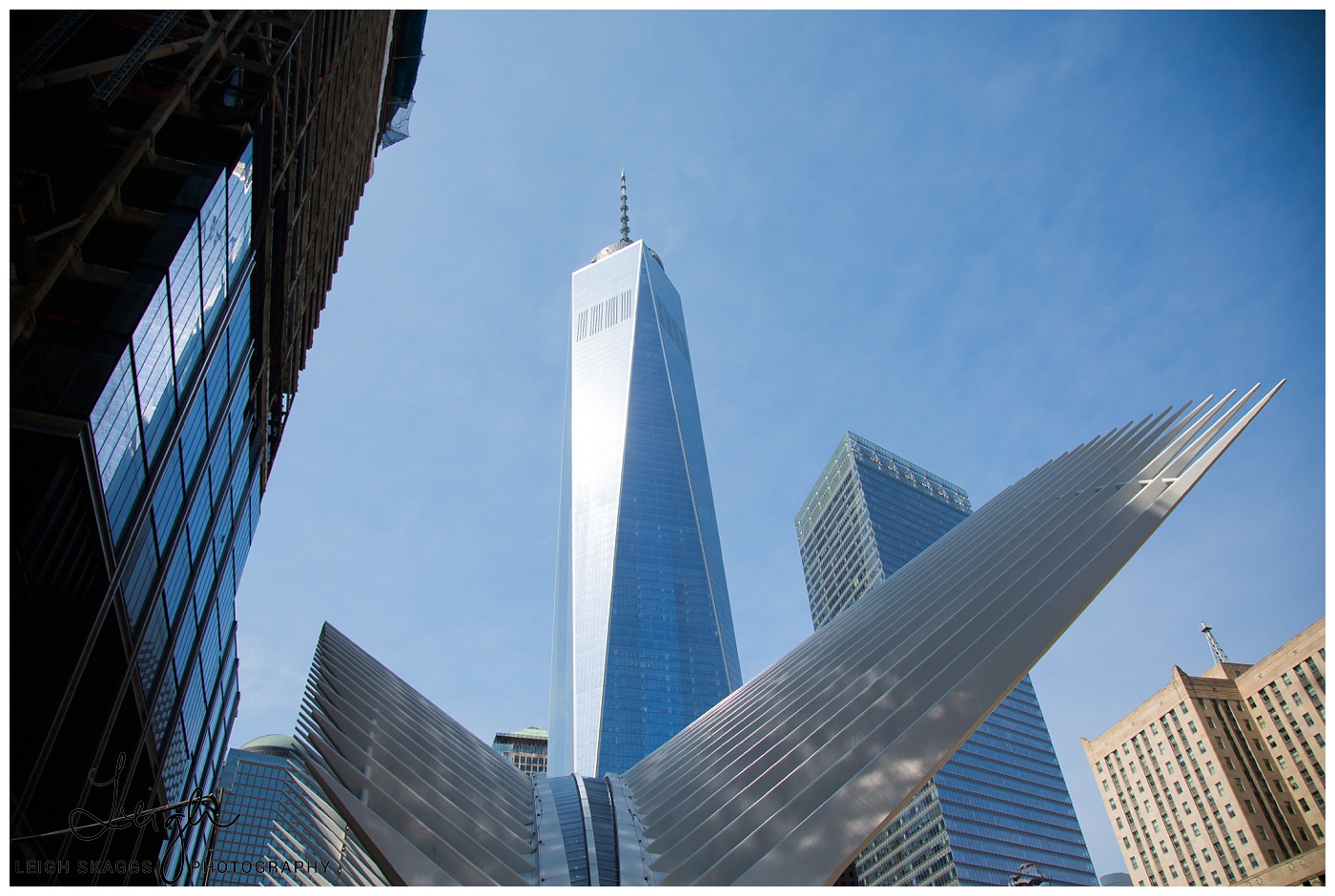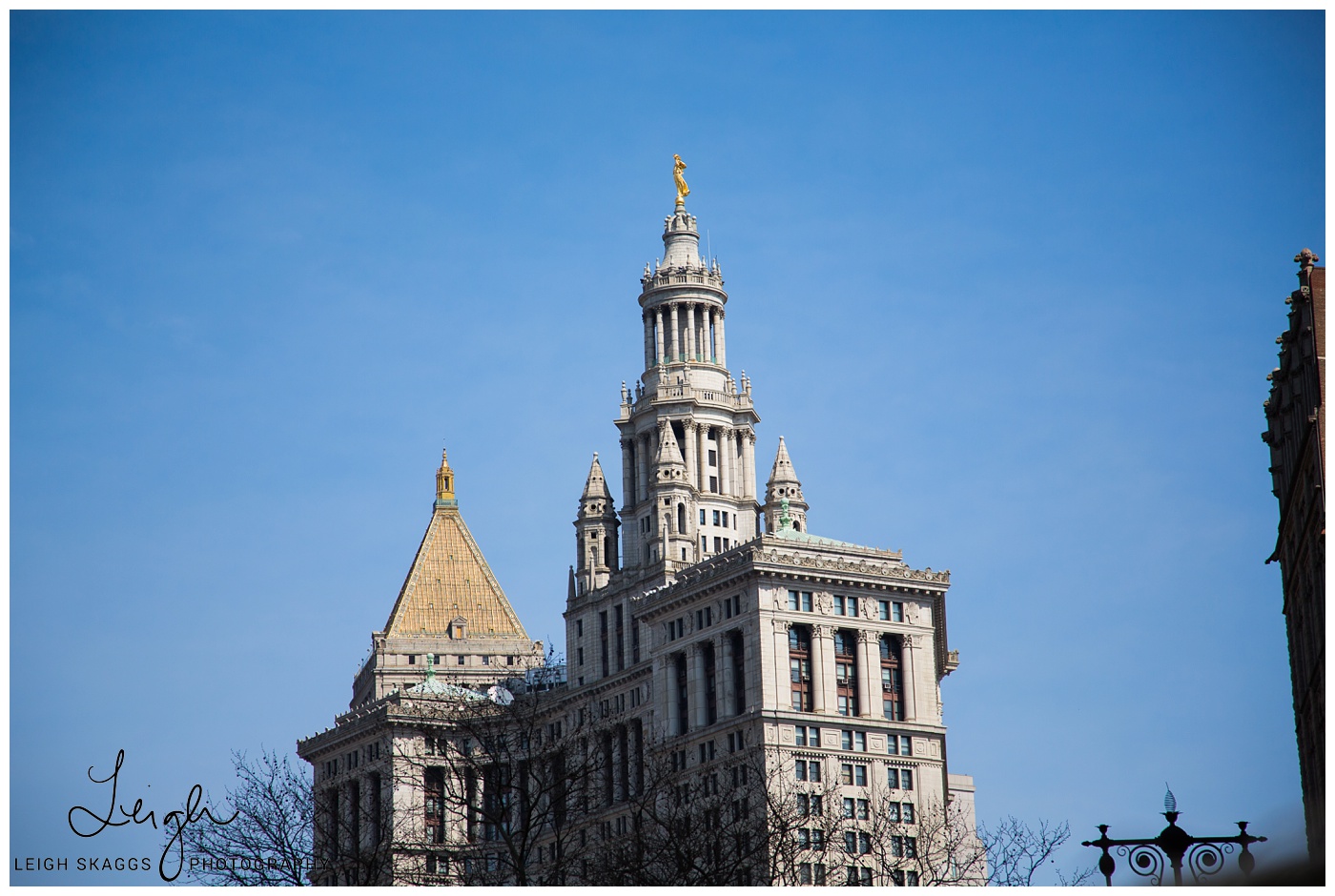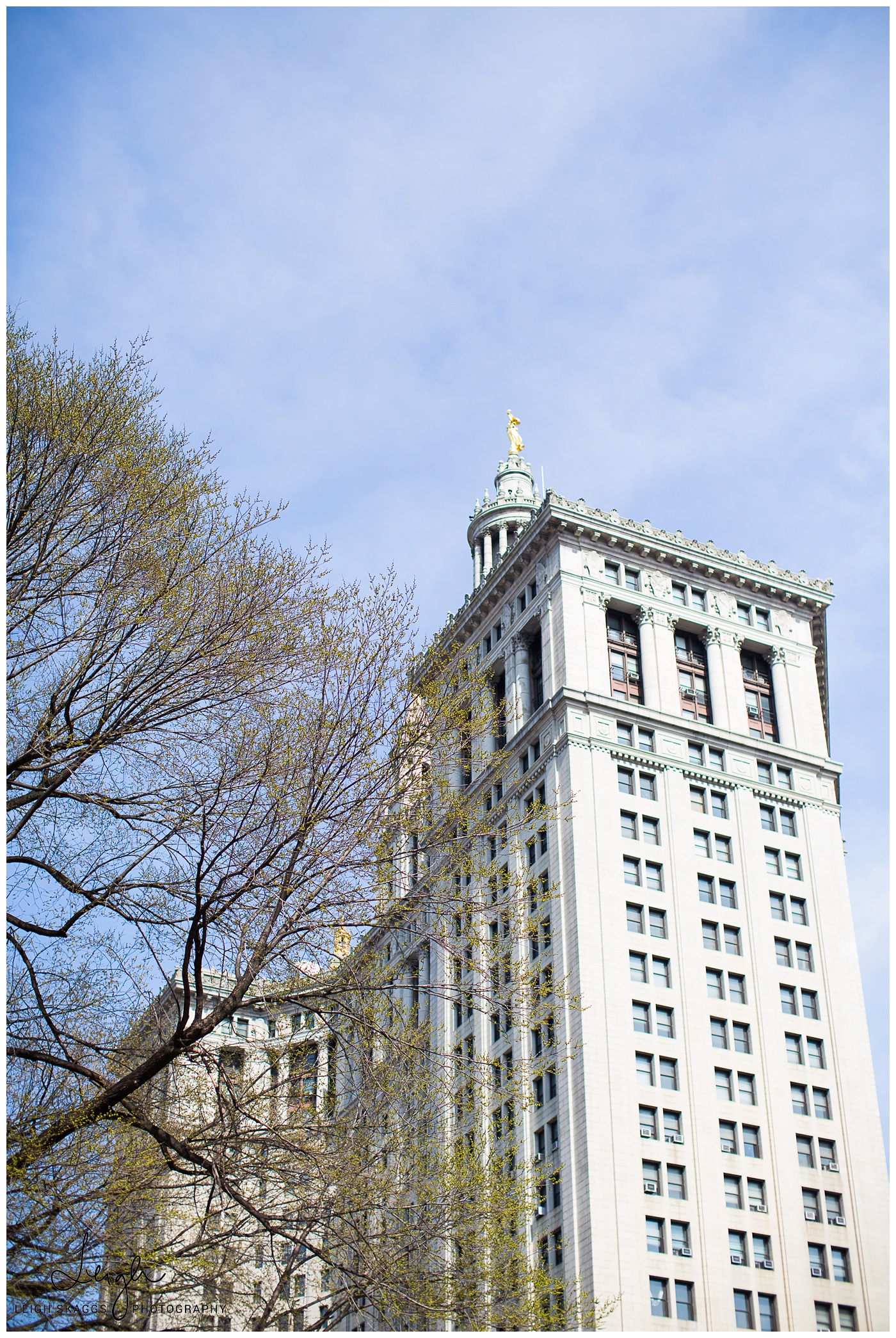 Brooklyn Bridge!  A Must DO!!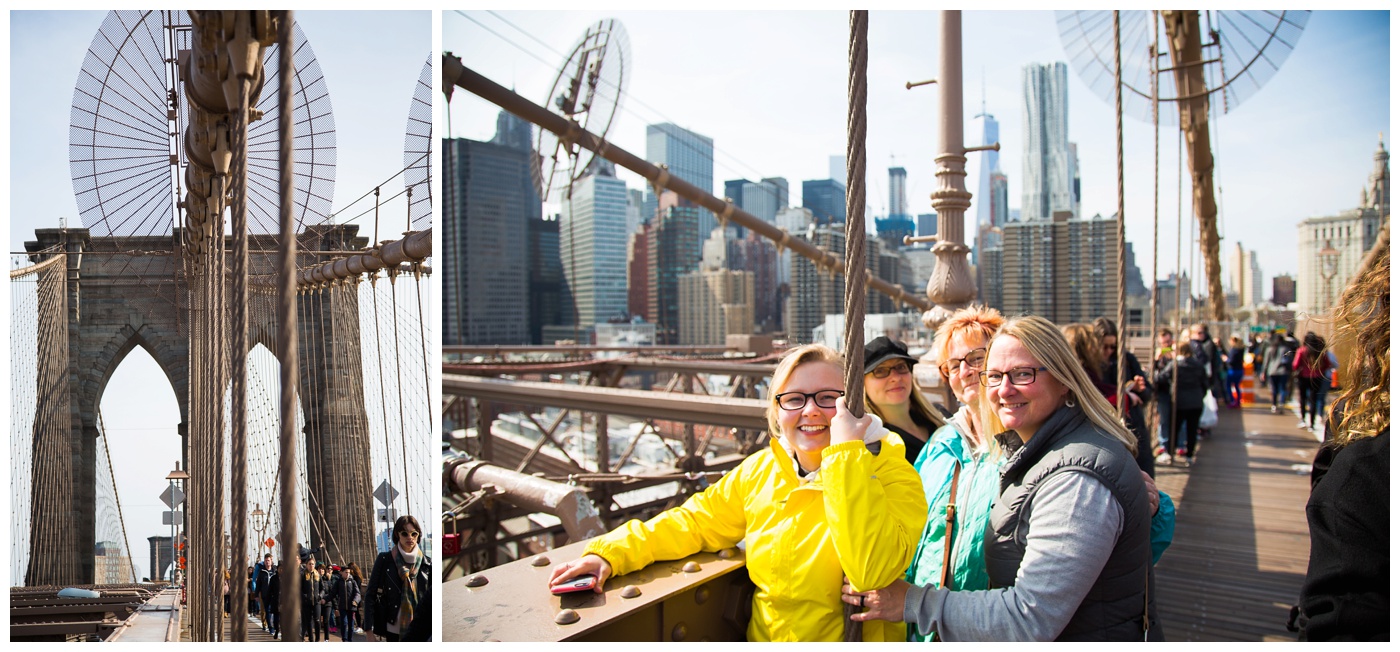 My Cousin Neil!  Who lives in Brooklyn!  He's a Dazzler!  Love you Cuz!  So glad we got to hang out!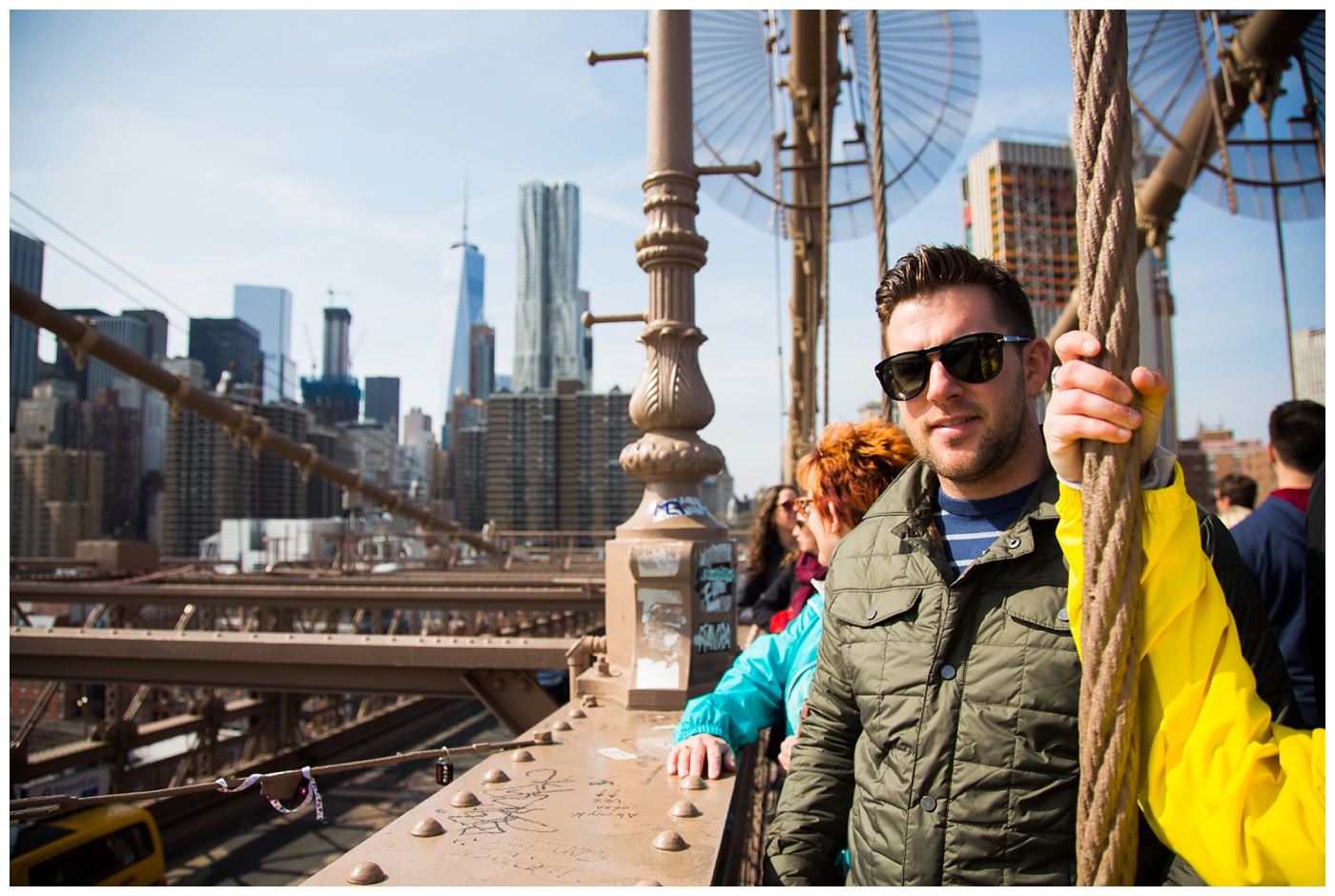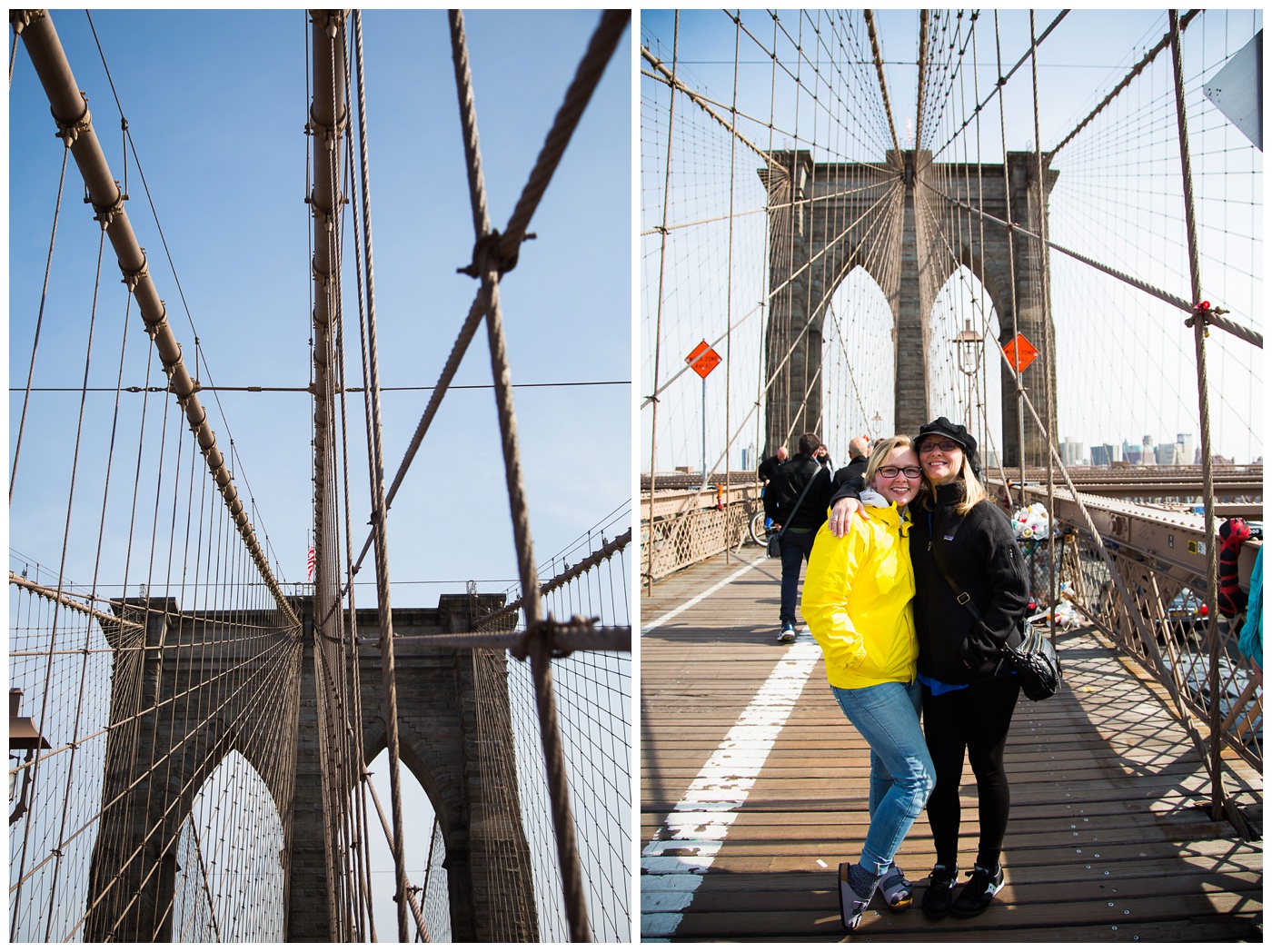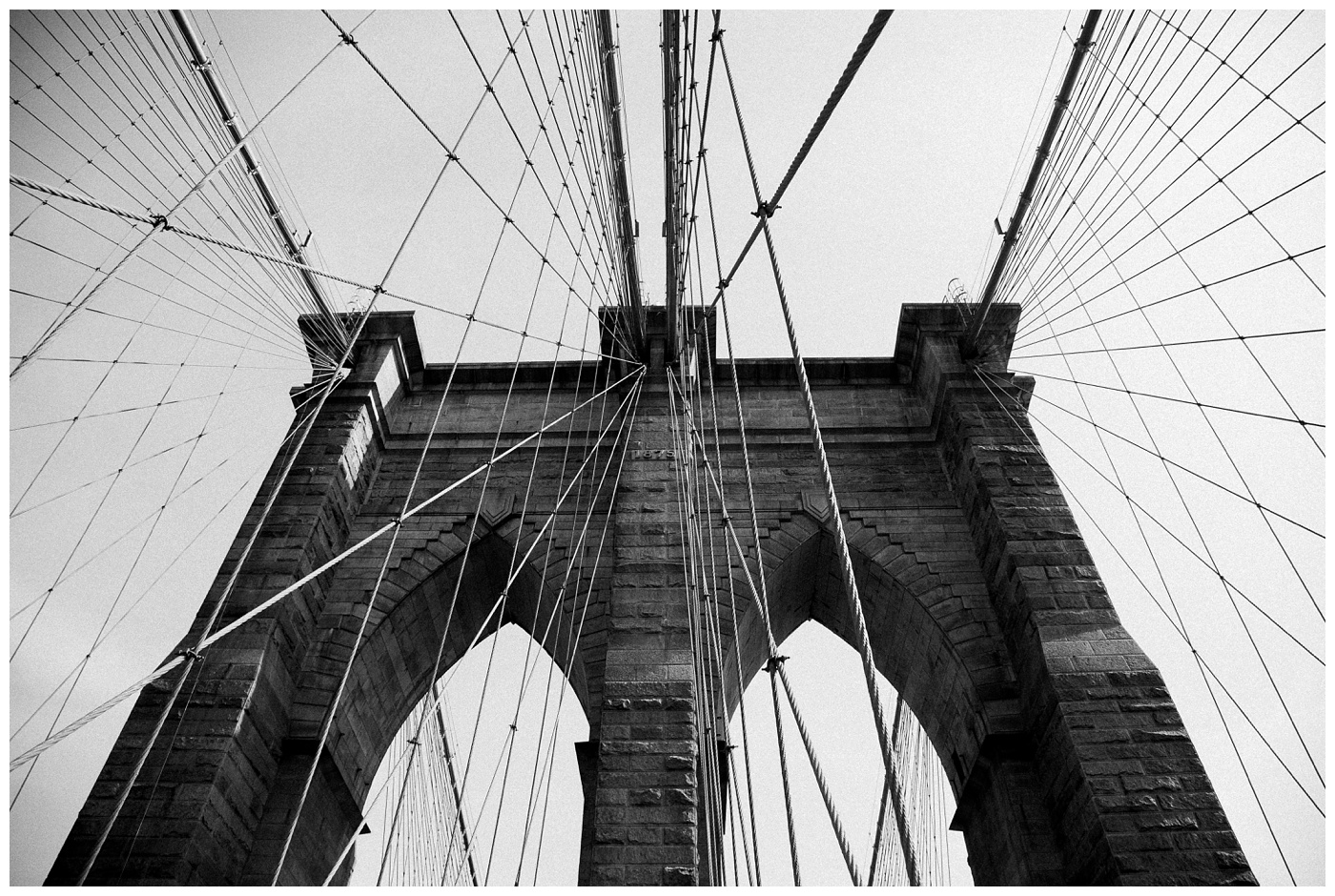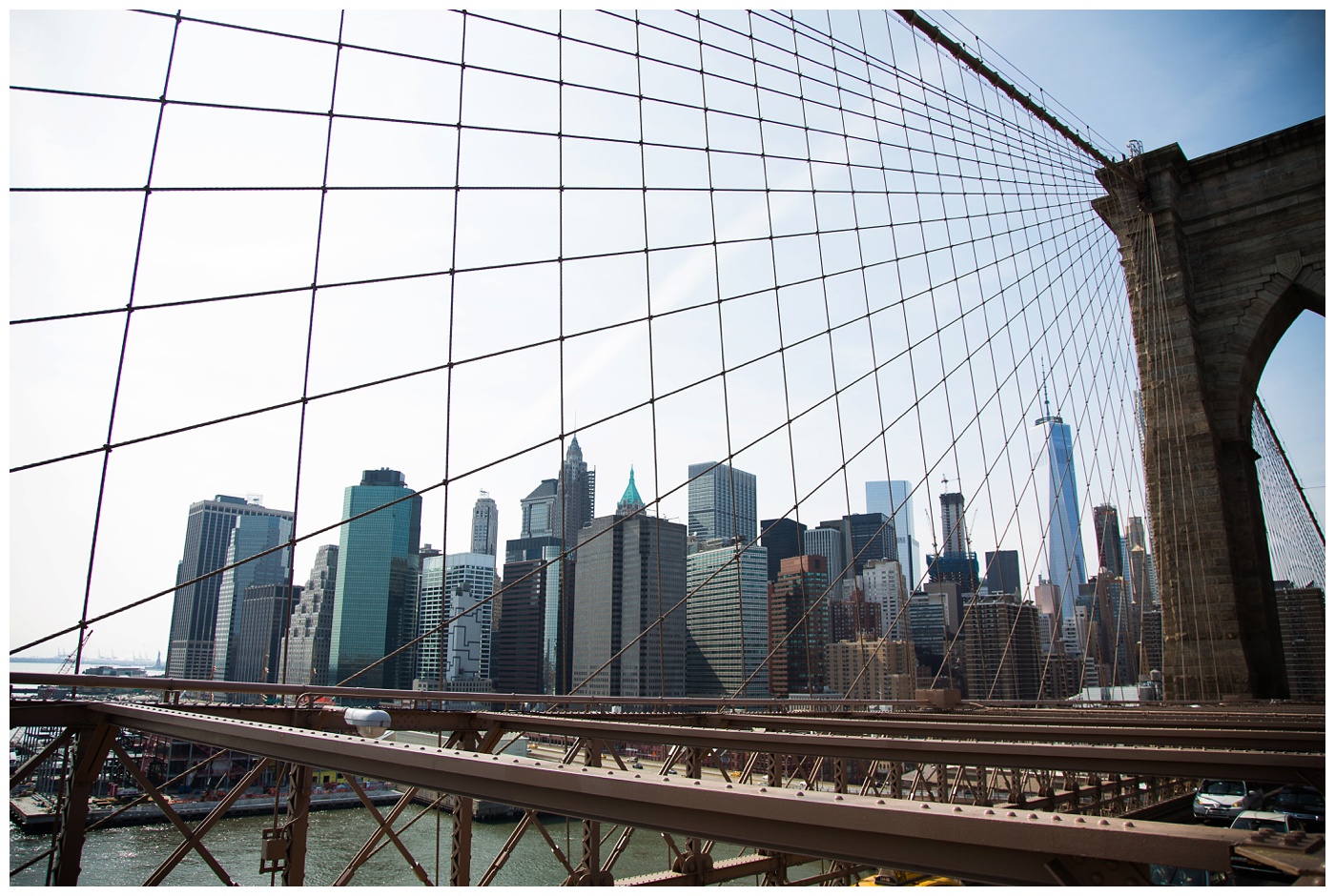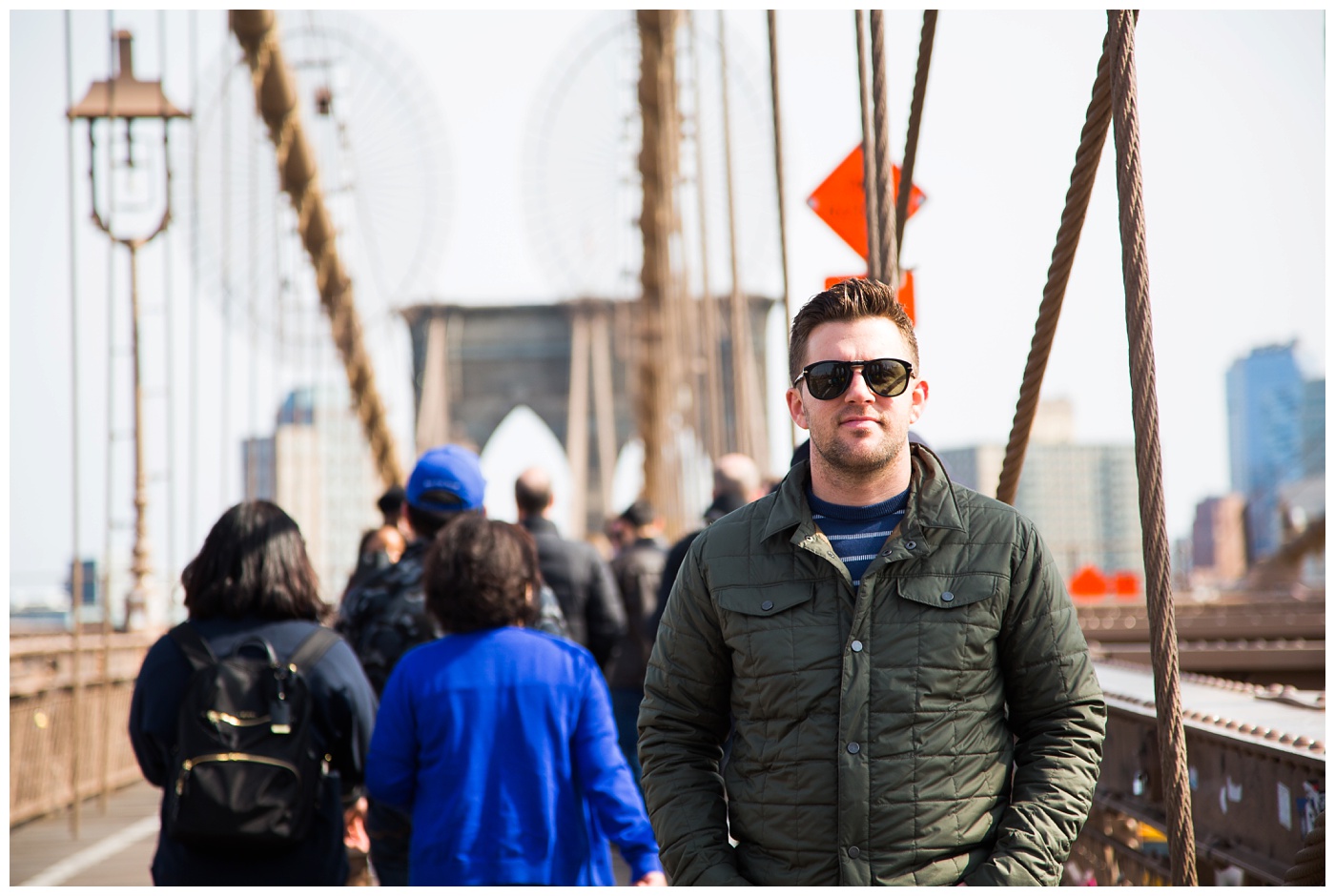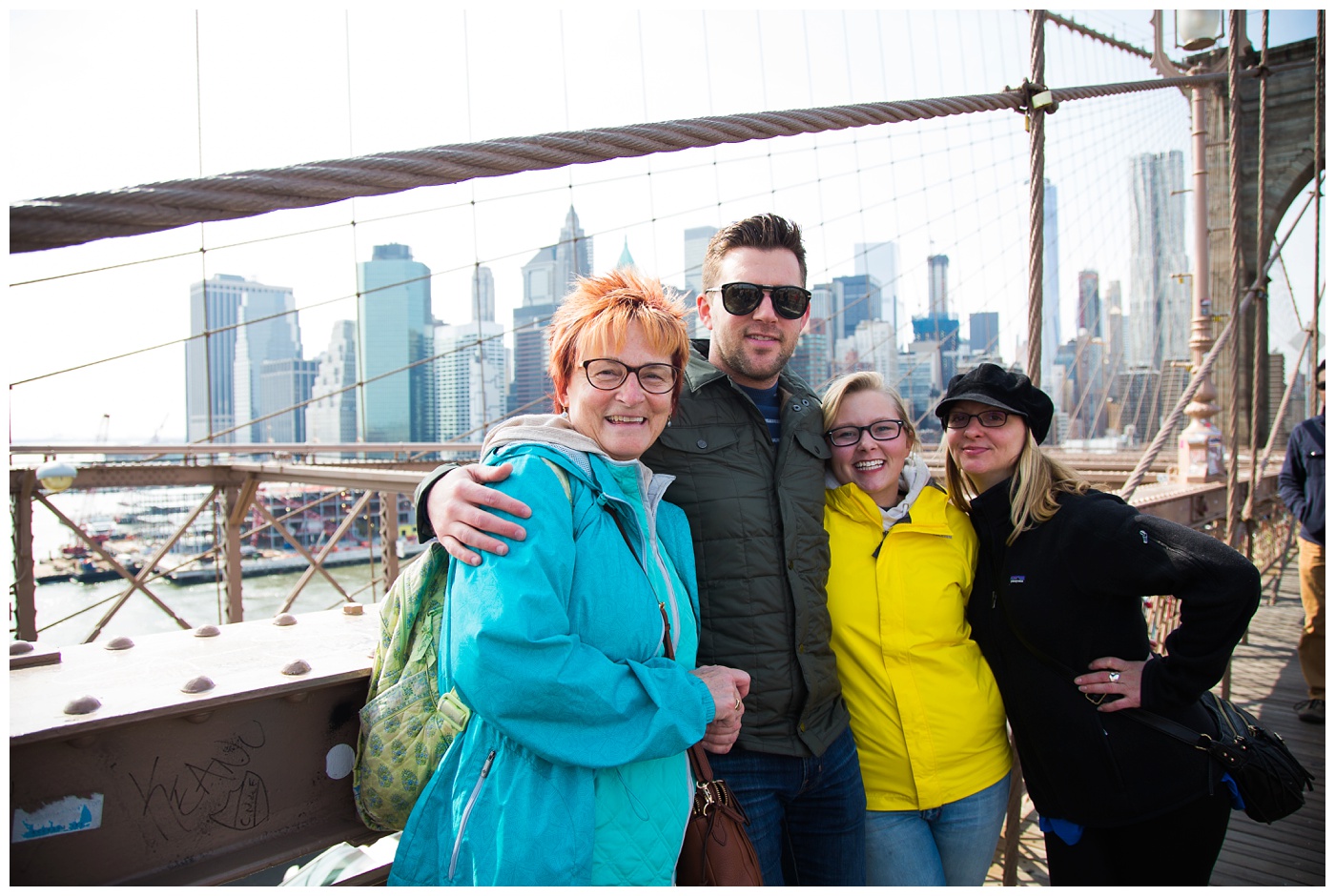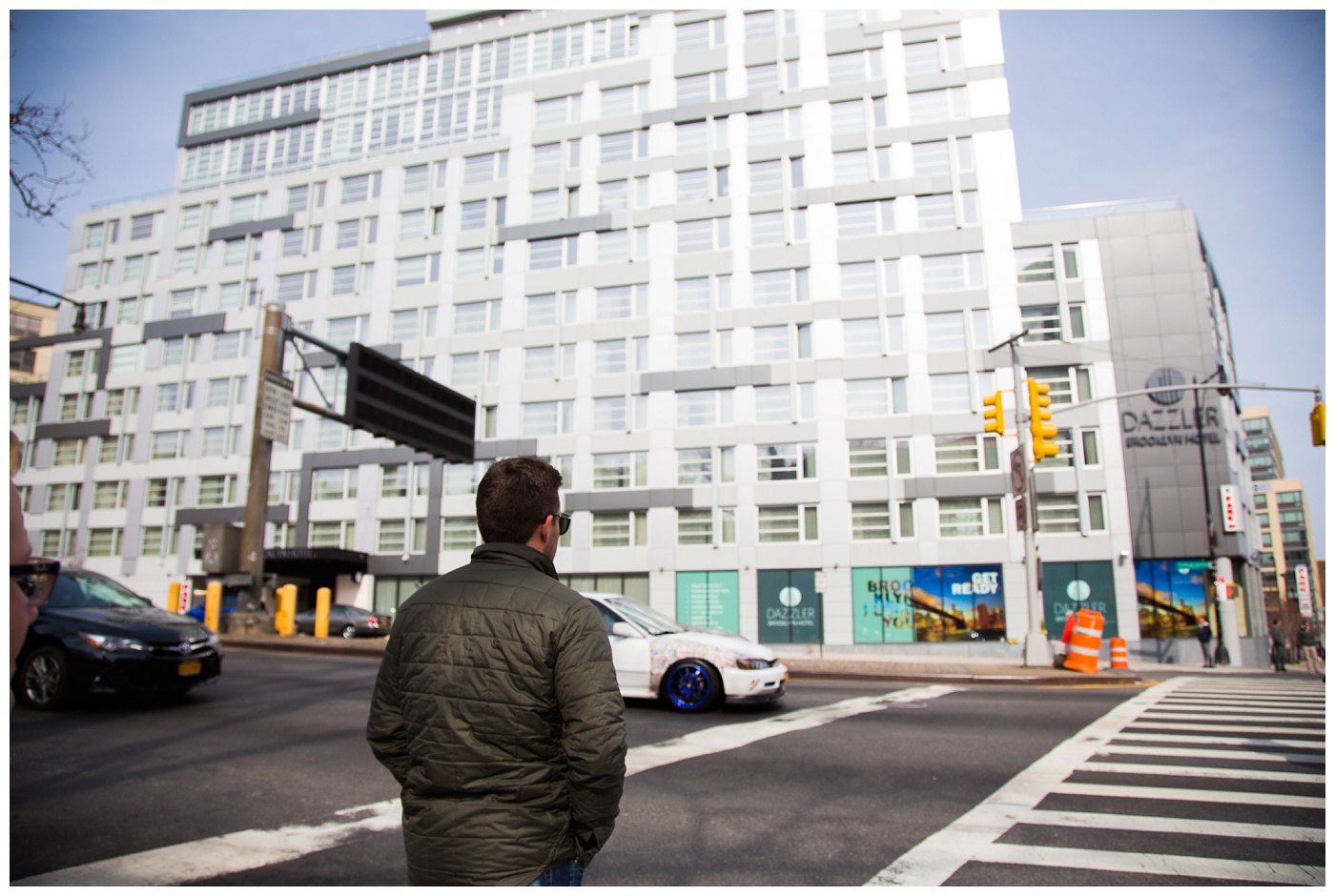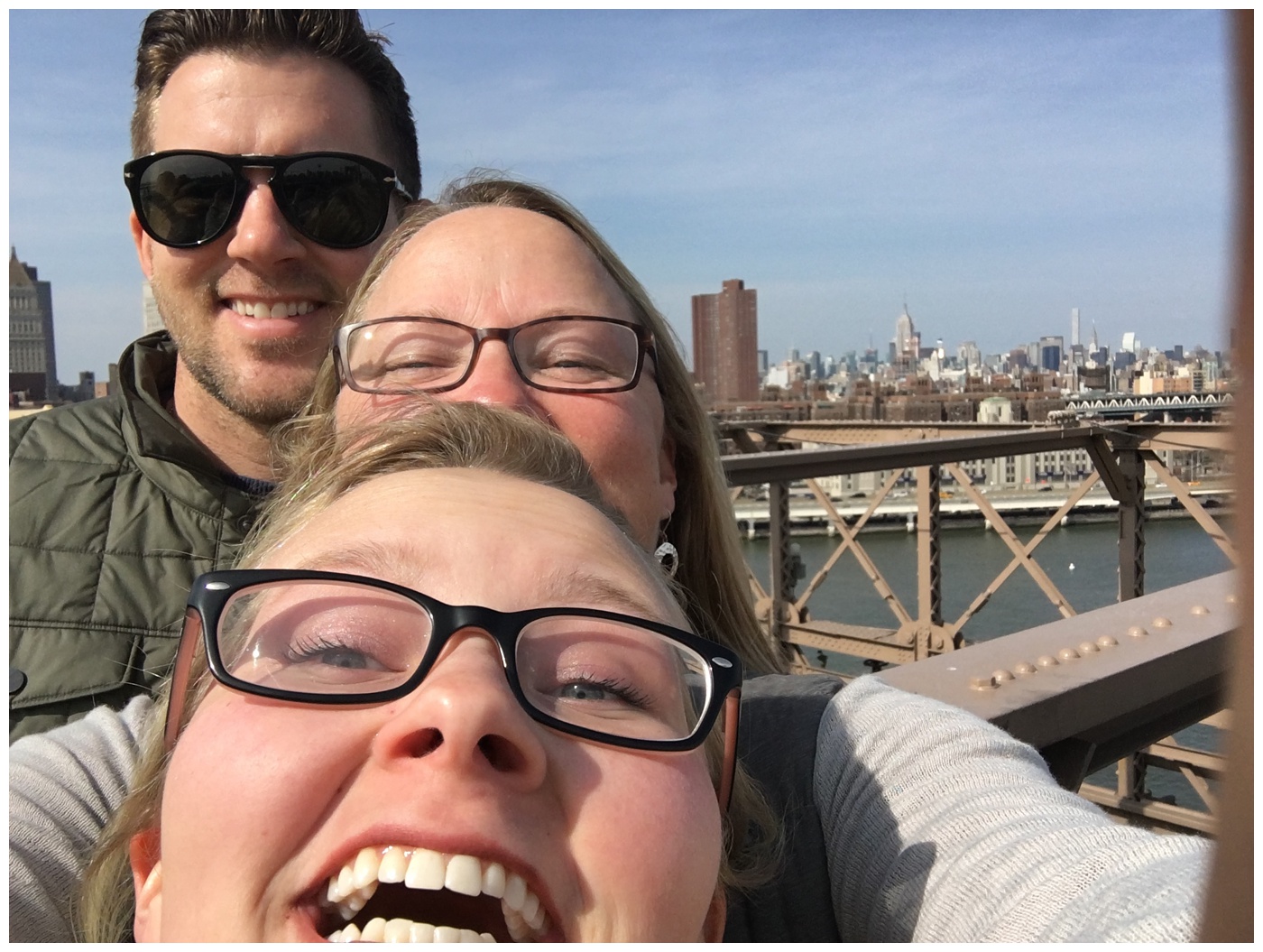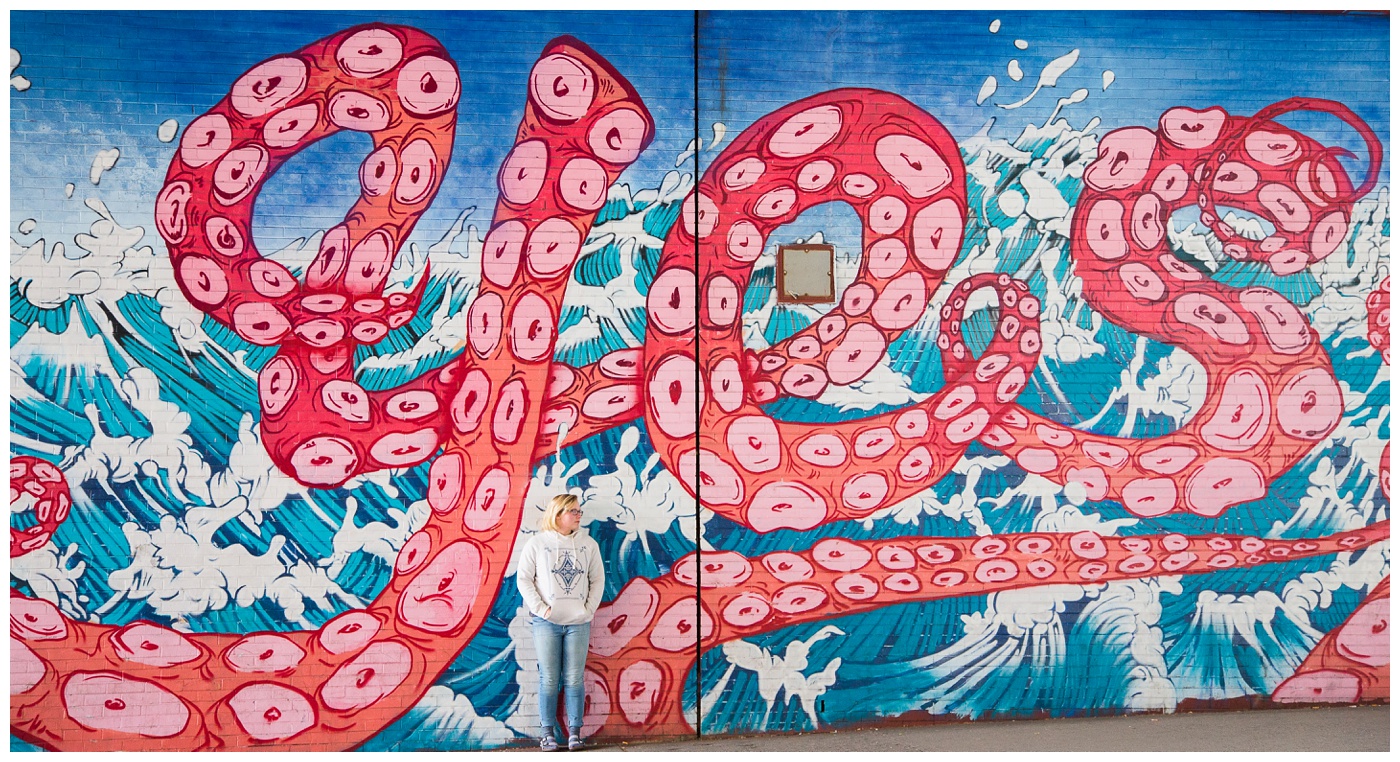 Best Cappuccino, the Brooklyn Roasting Company!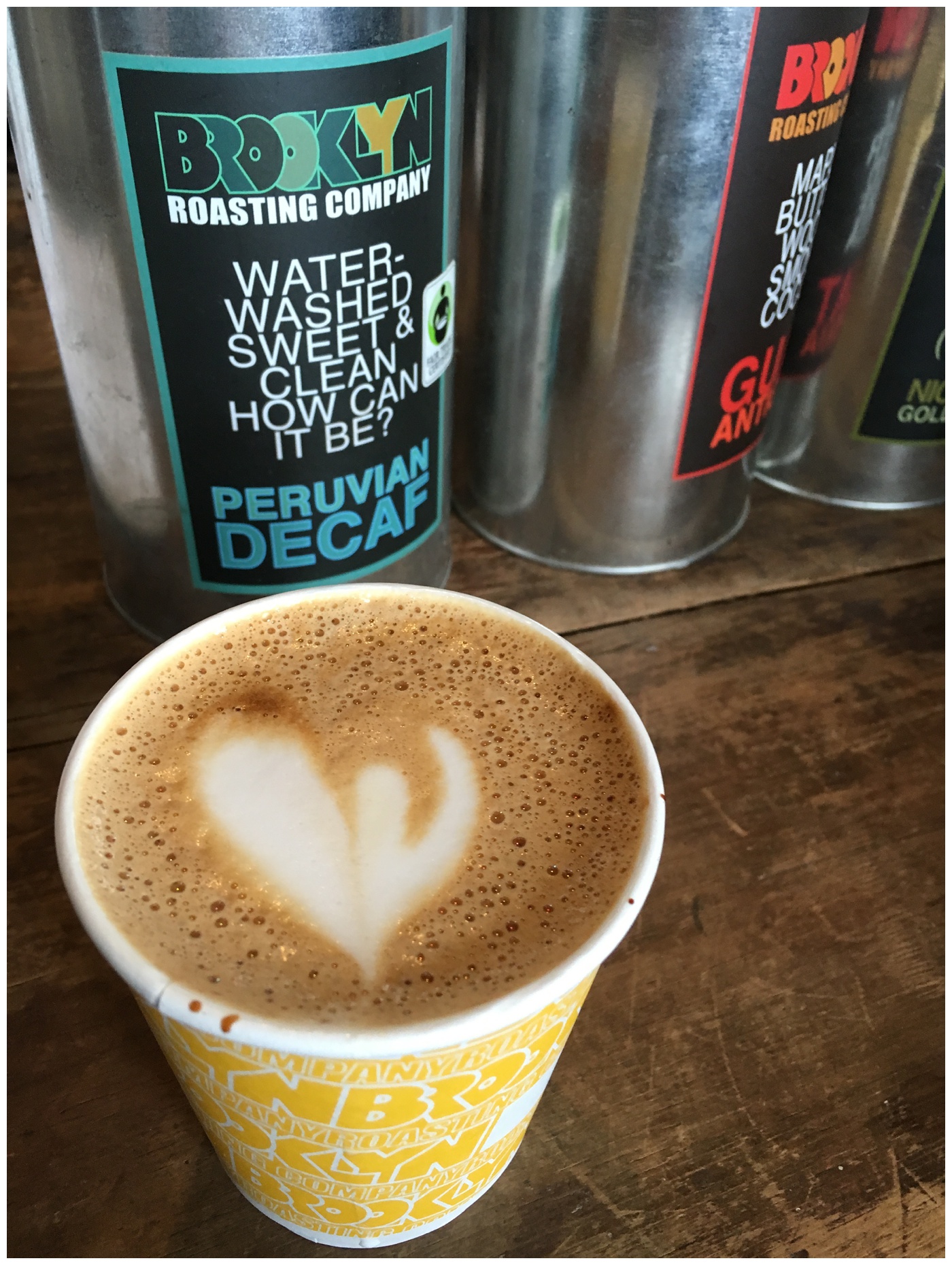 The DUMBO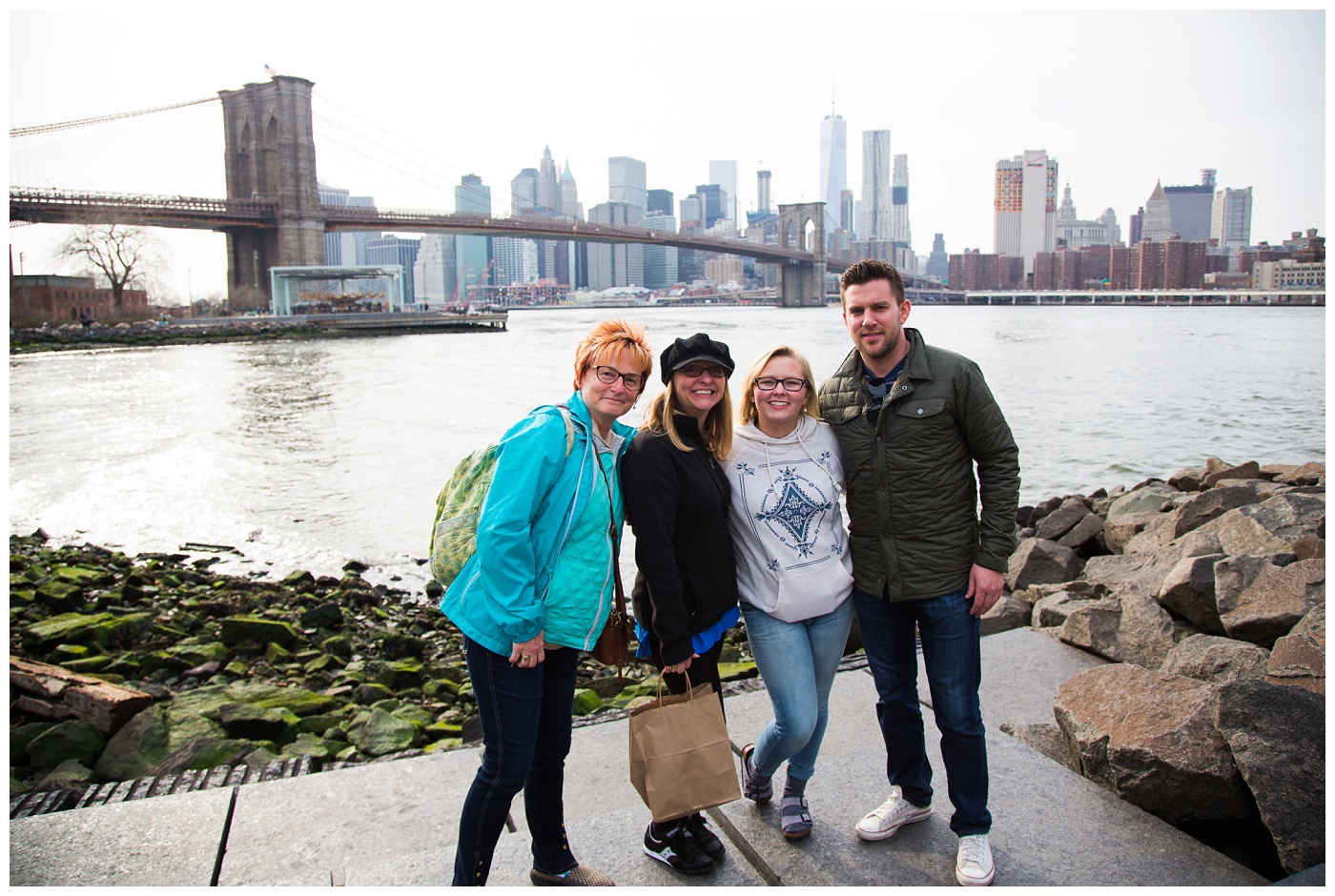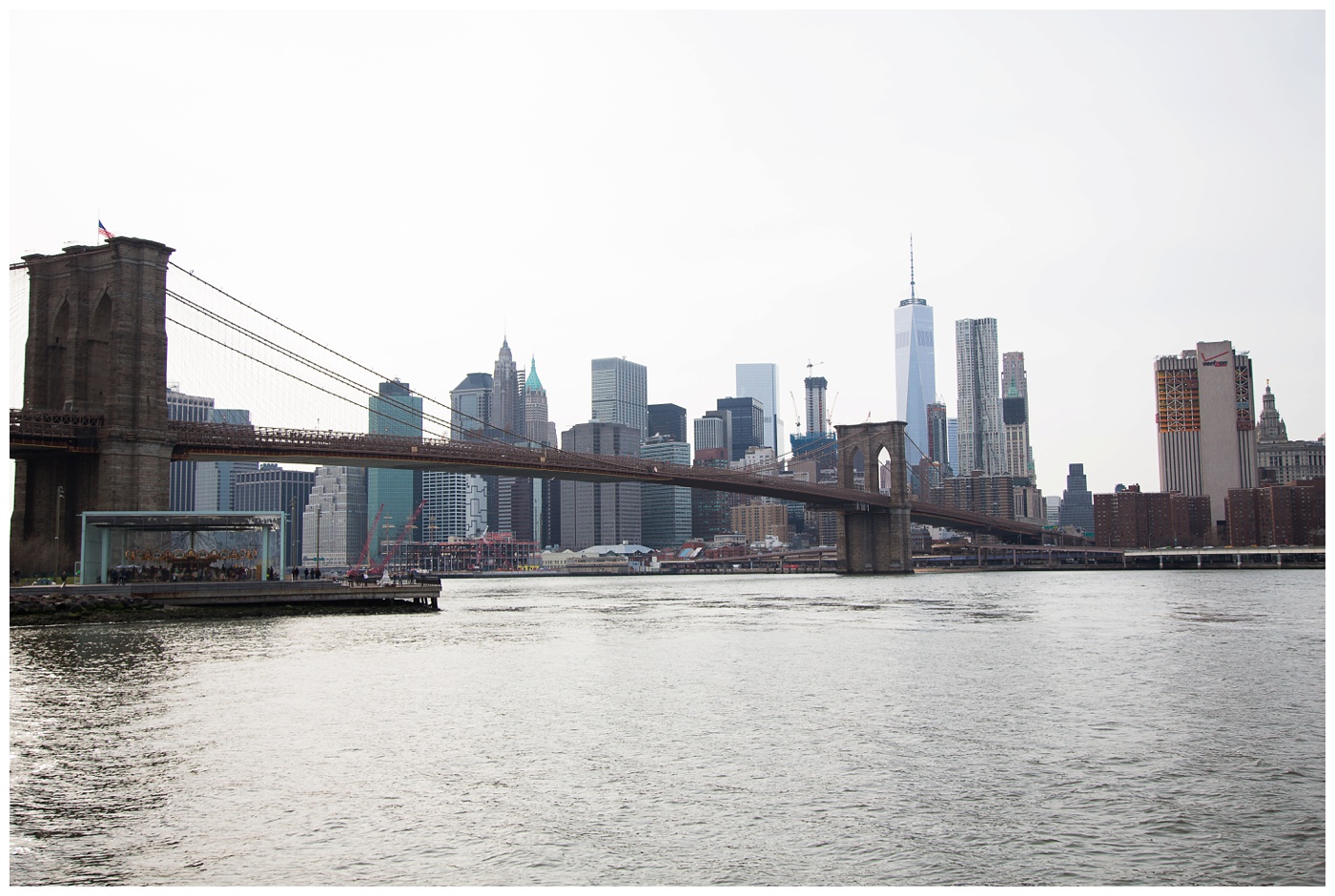 Manhattan Bridge!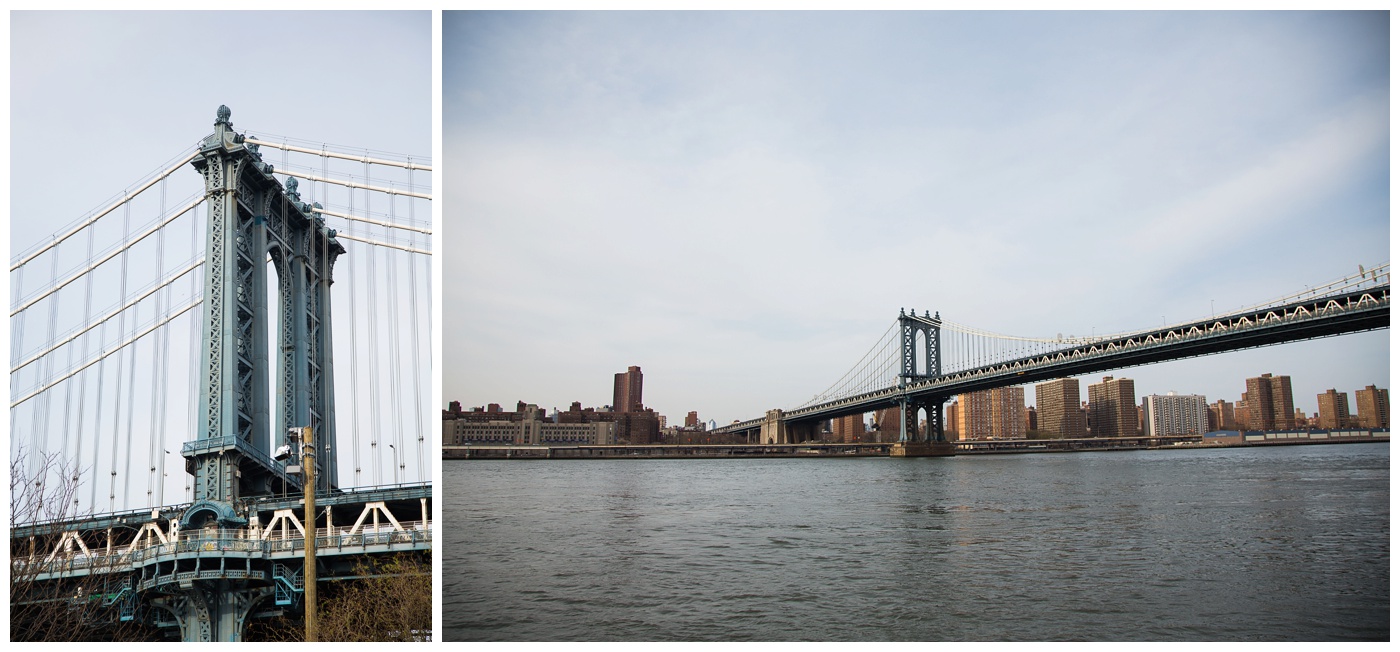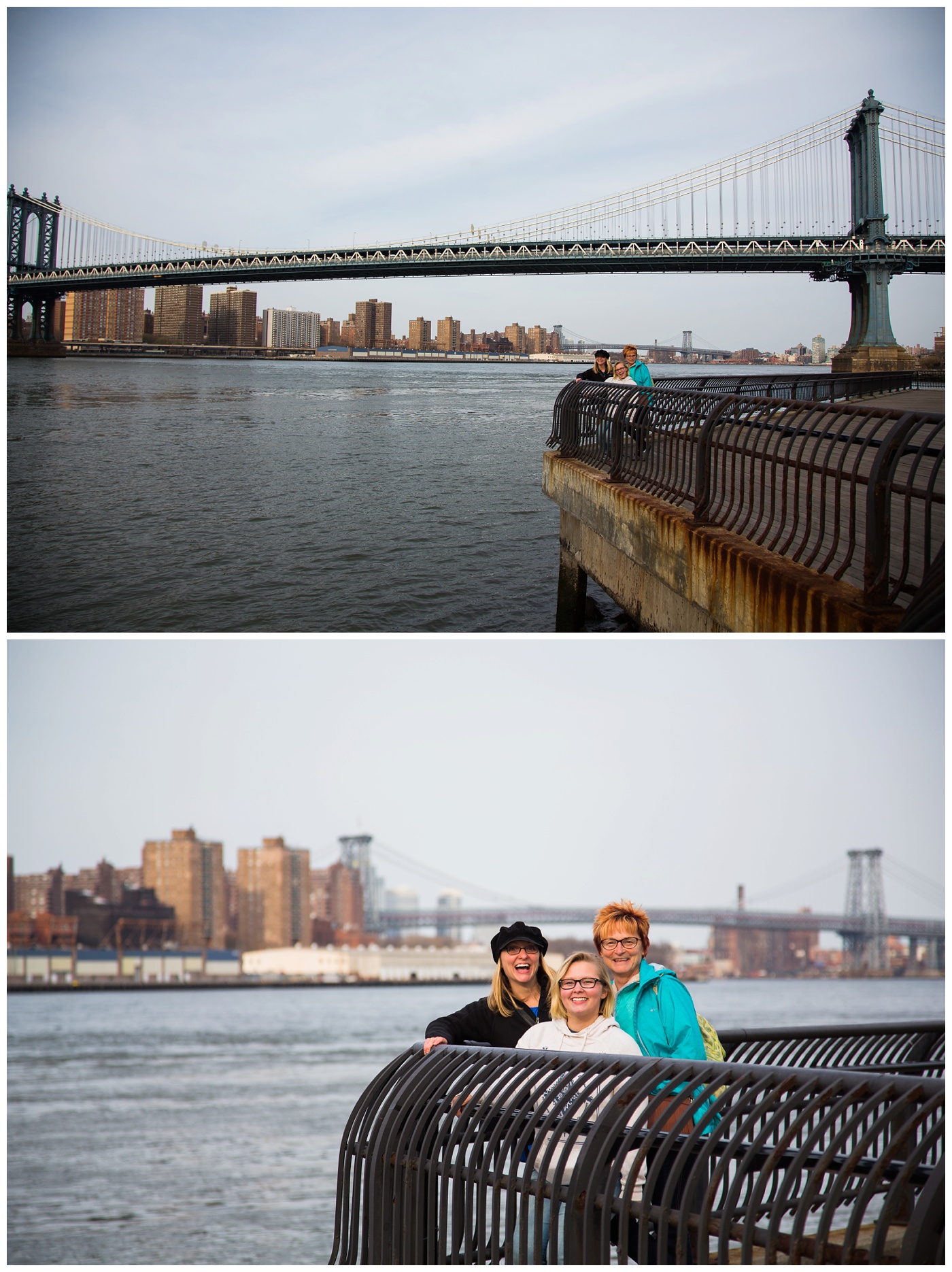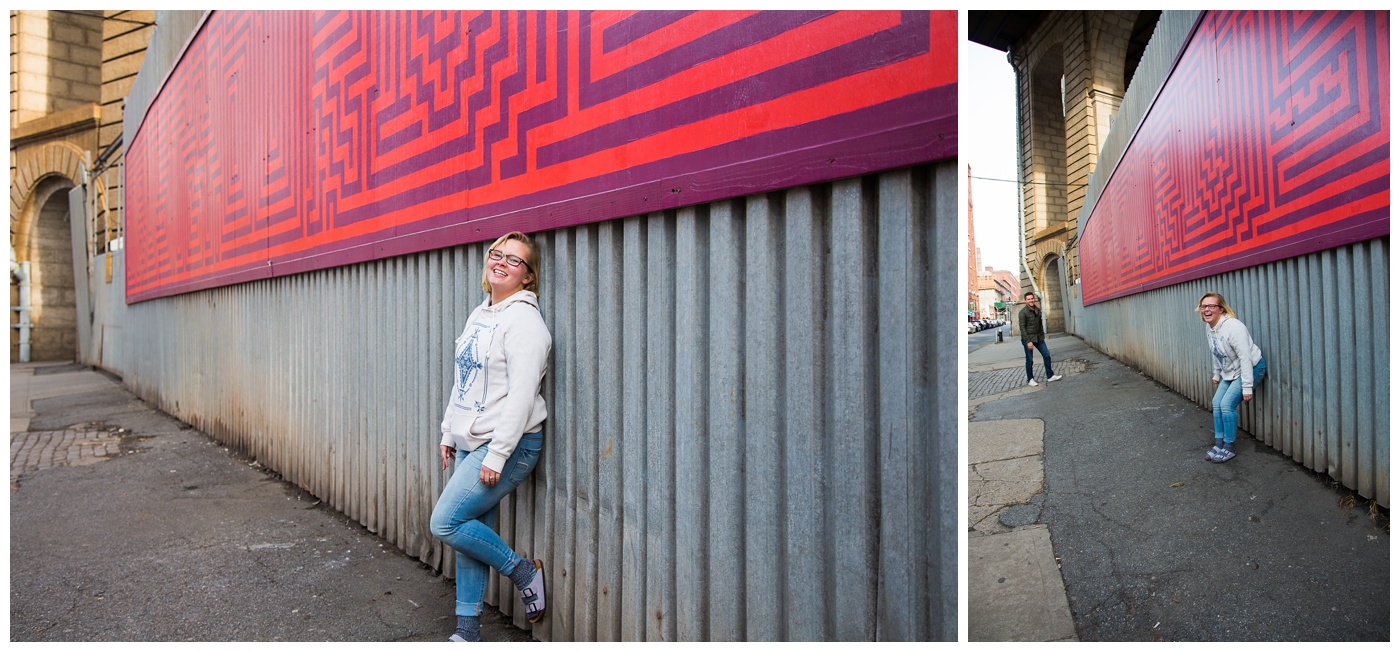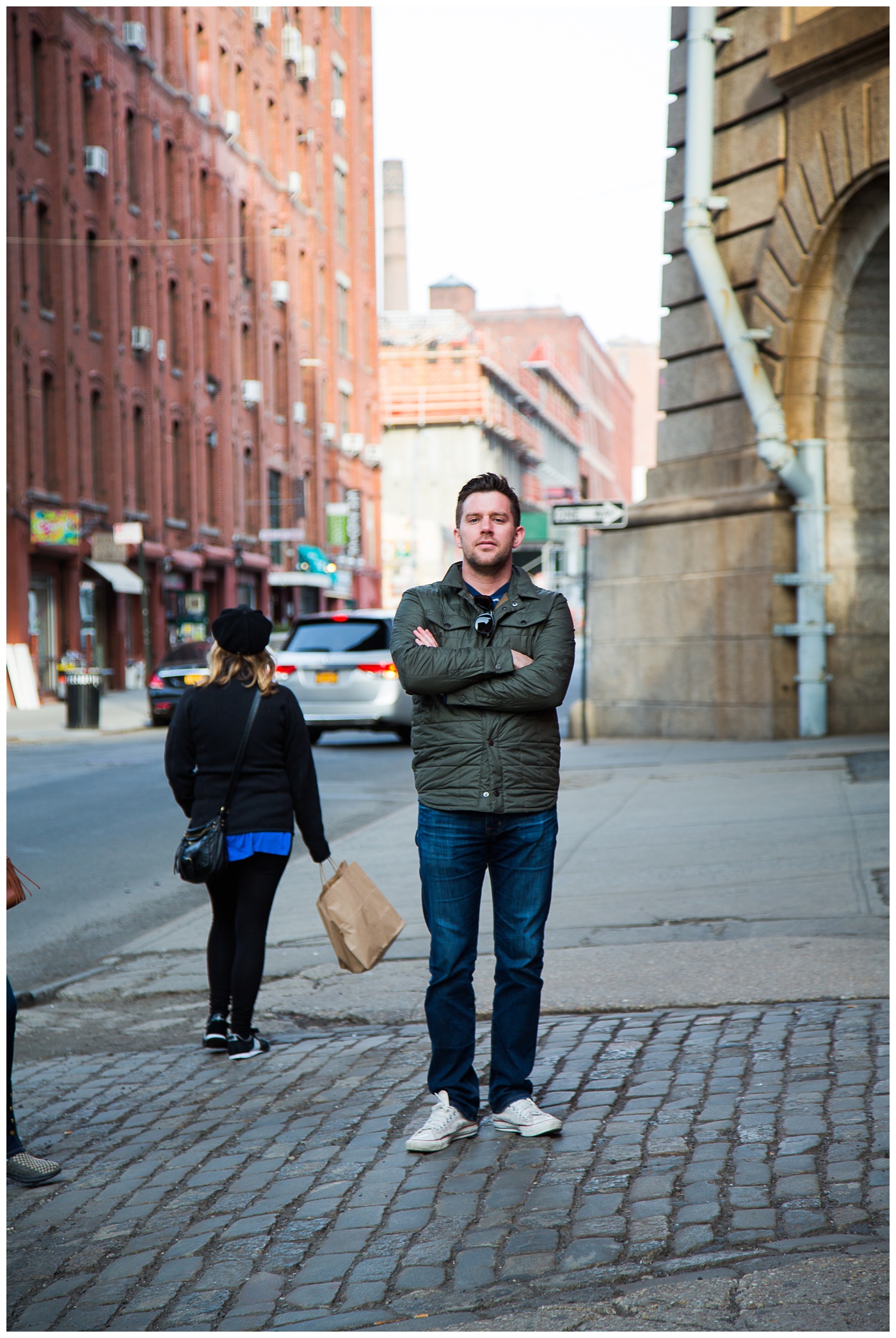 Shopping in Soho!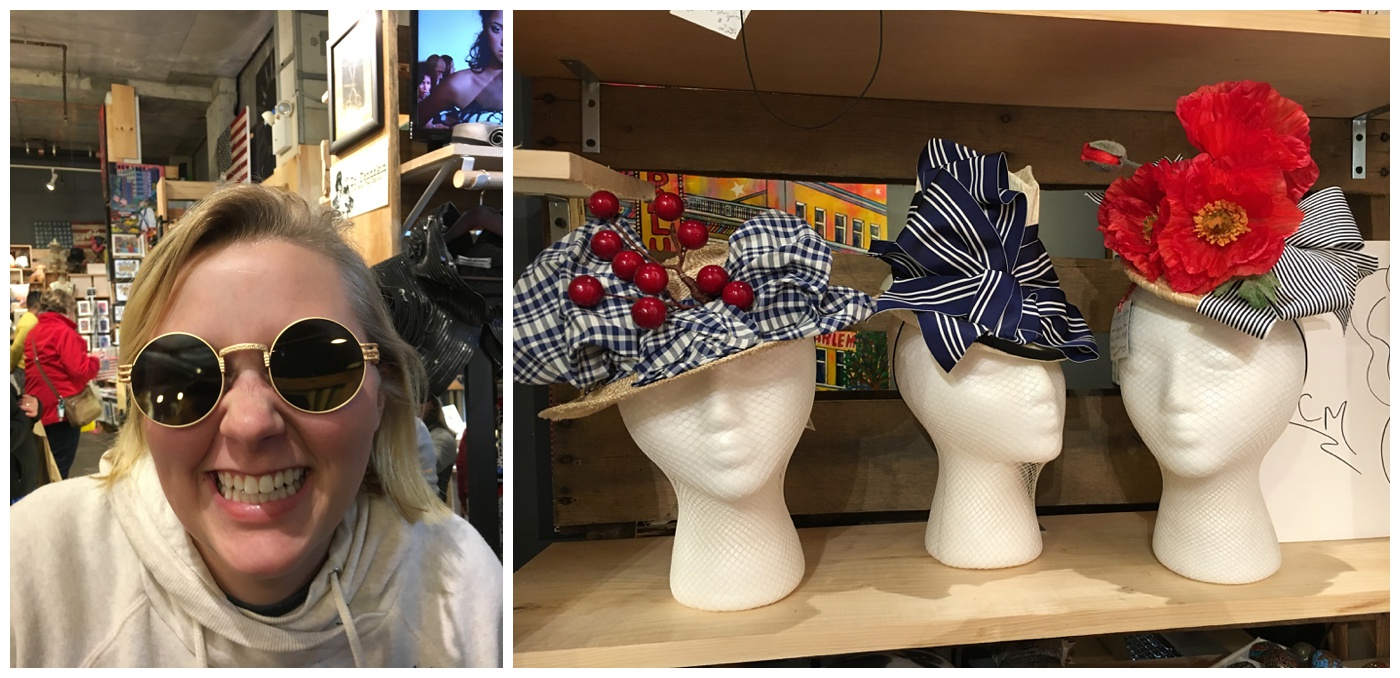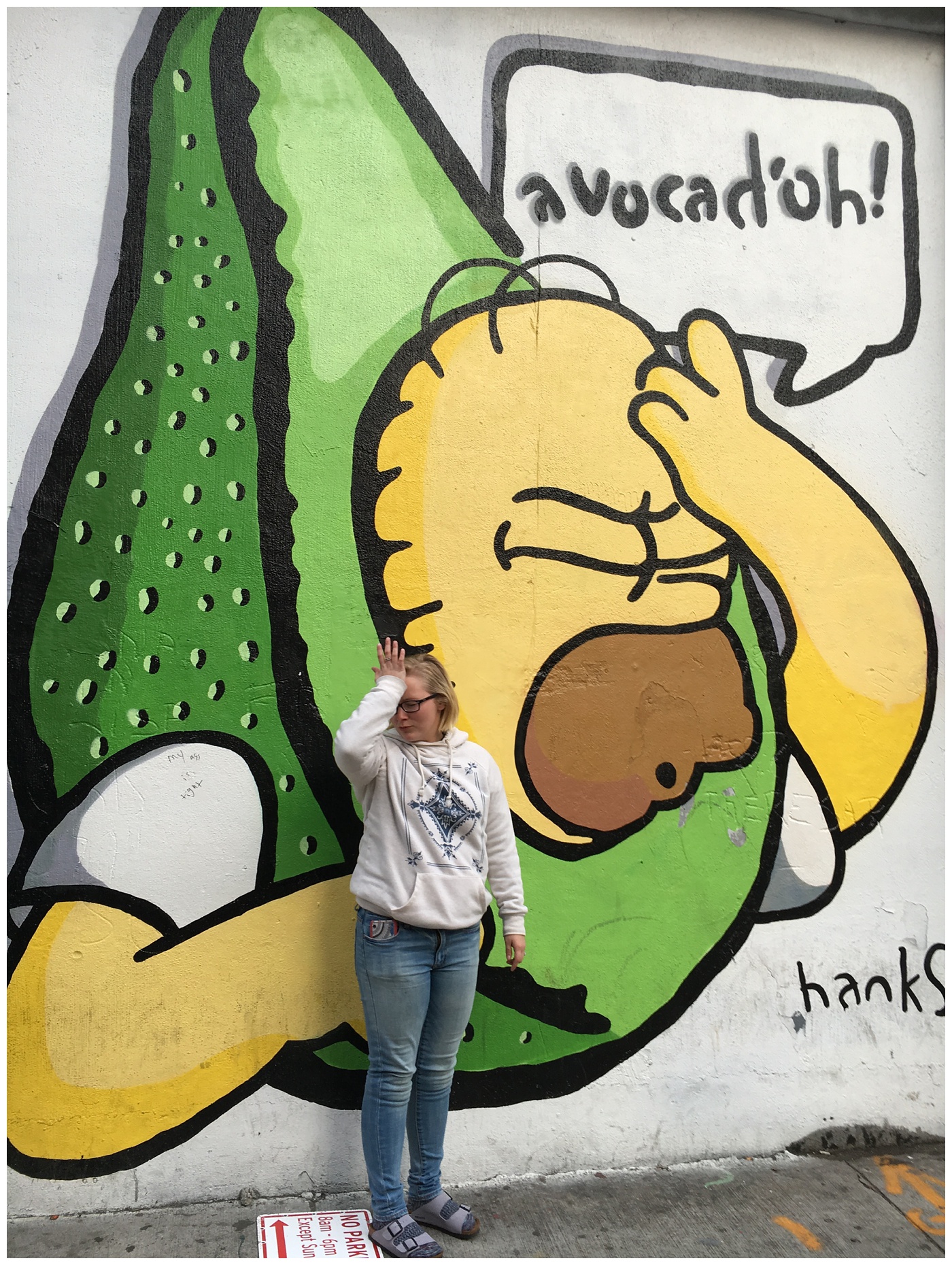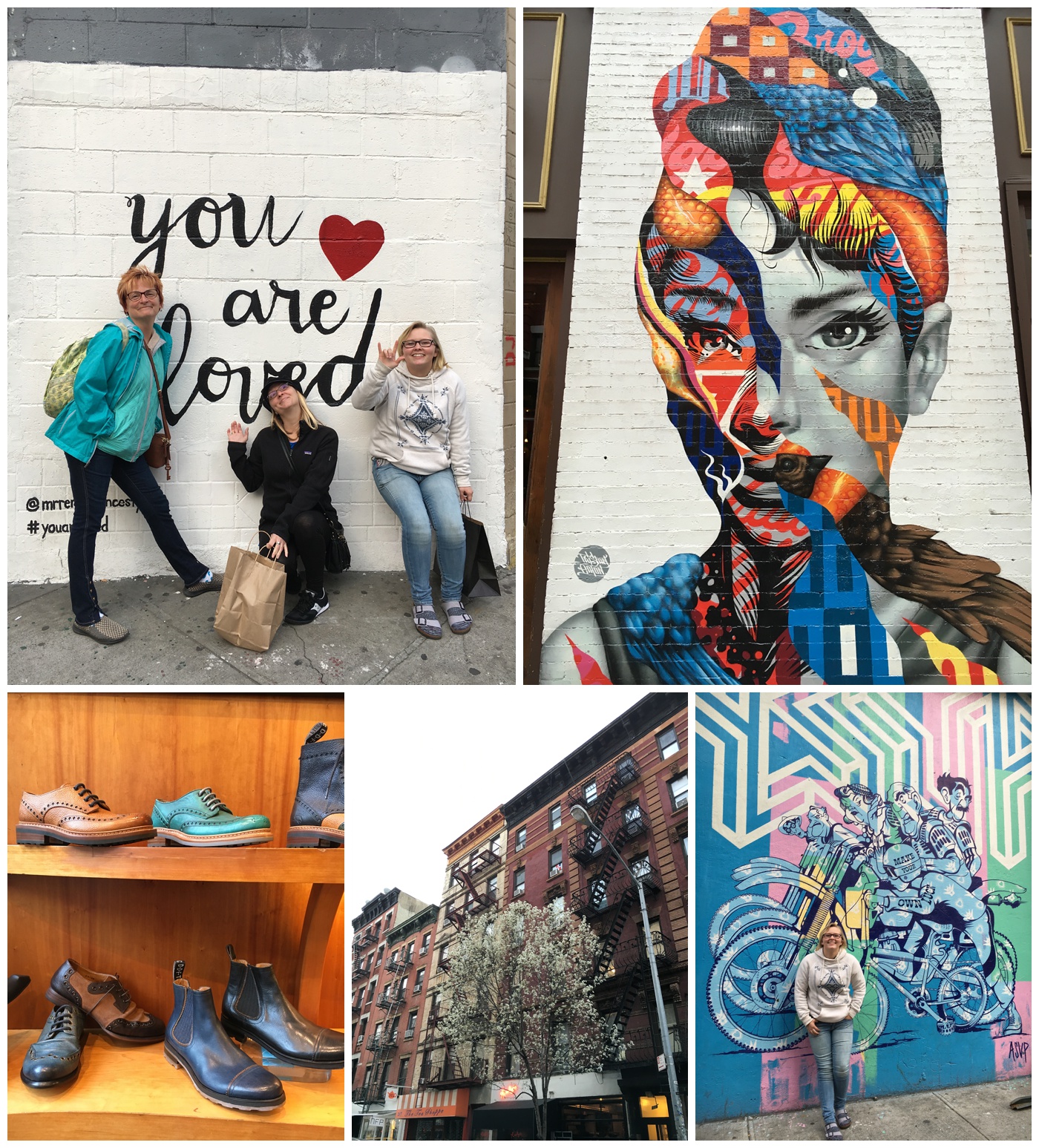 Little Italy, where we ate at Angelo's of Mulberry Street!  YUM!

Off to the Today show to get my Matt Lauer fix, in the rain!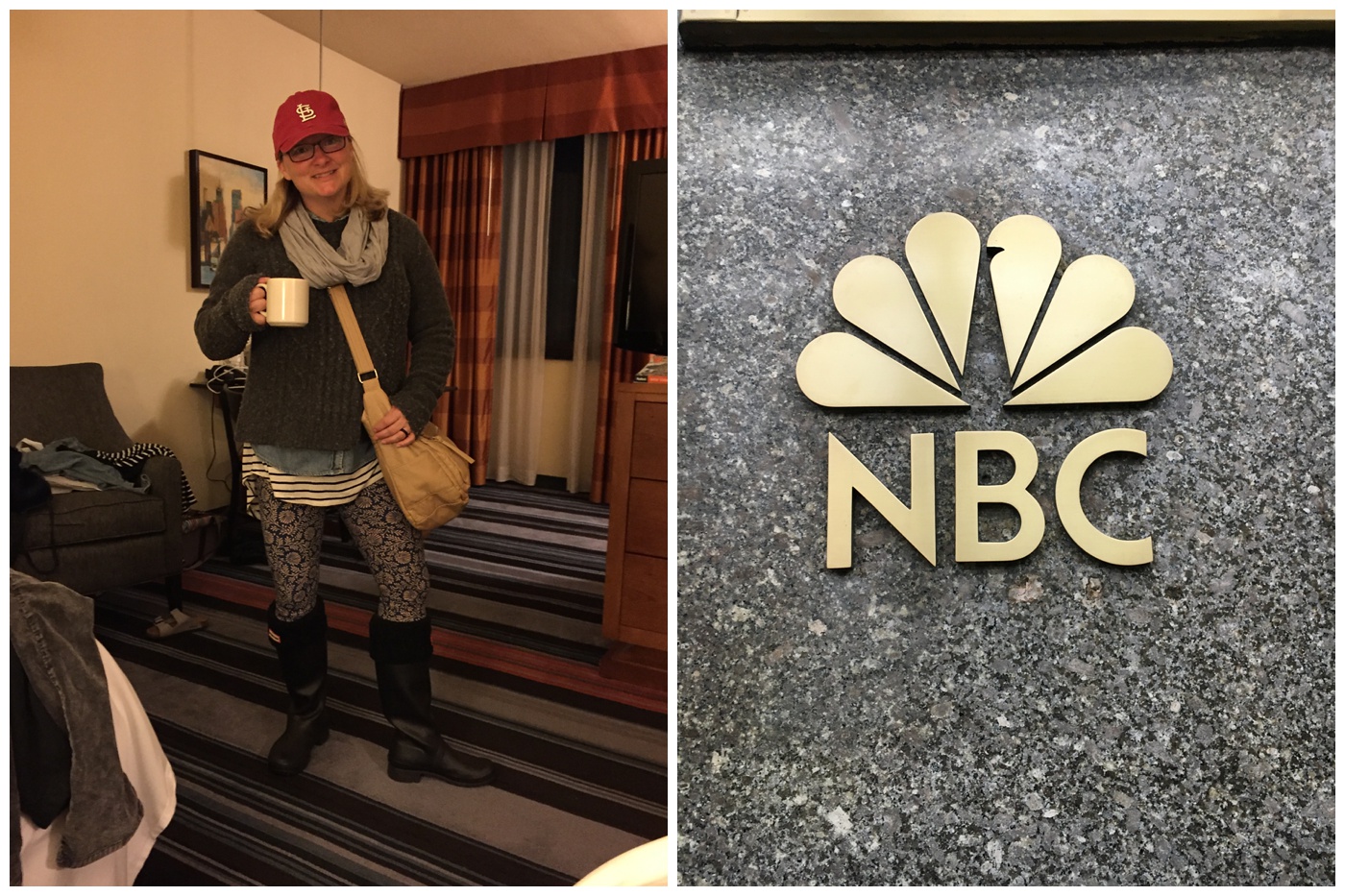 There he is!!!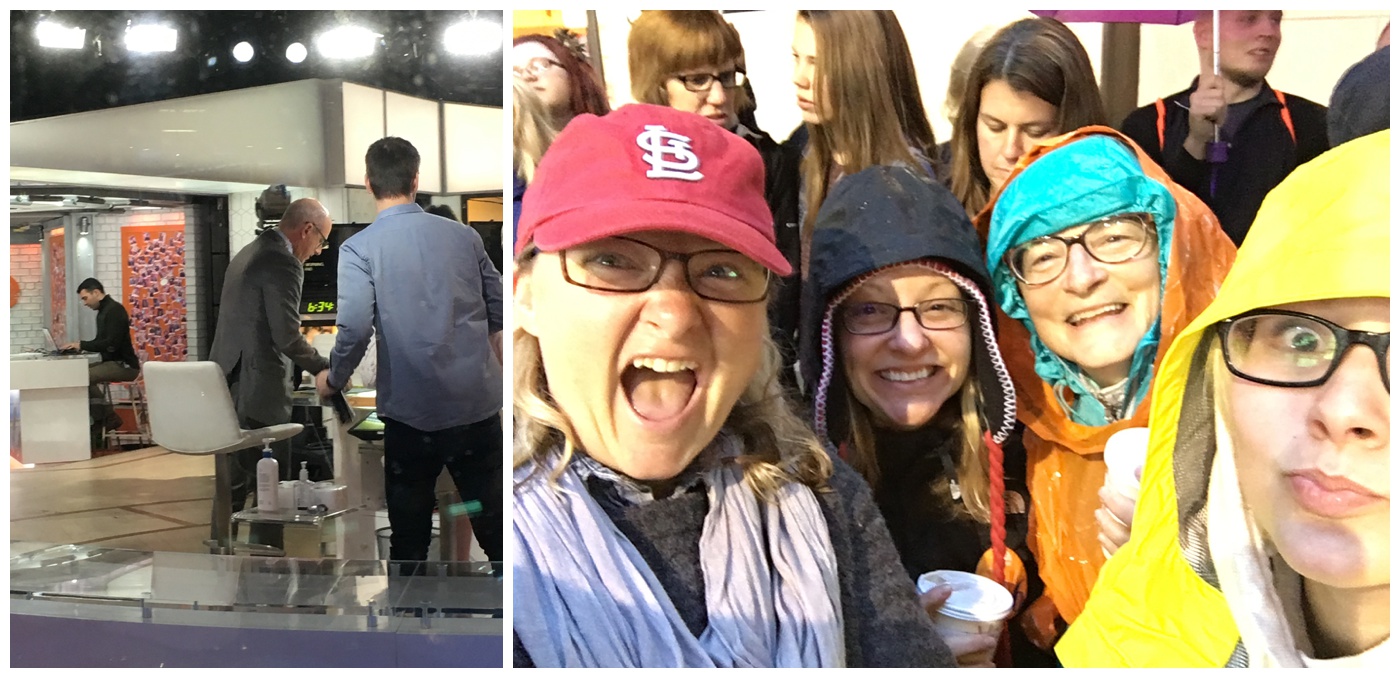 Poncho Couture…actually funny story…My mom, who holds a VERY HIGH position at her job, was in the bathroom at Rockefeller Center.  Her and another girl were drying their soaked shoes in the hand dryers.  My Mom was dressed like this…a woman called security on them and she was thrown out of the building…for what I can only assume was because she looked homeless!!  LOL!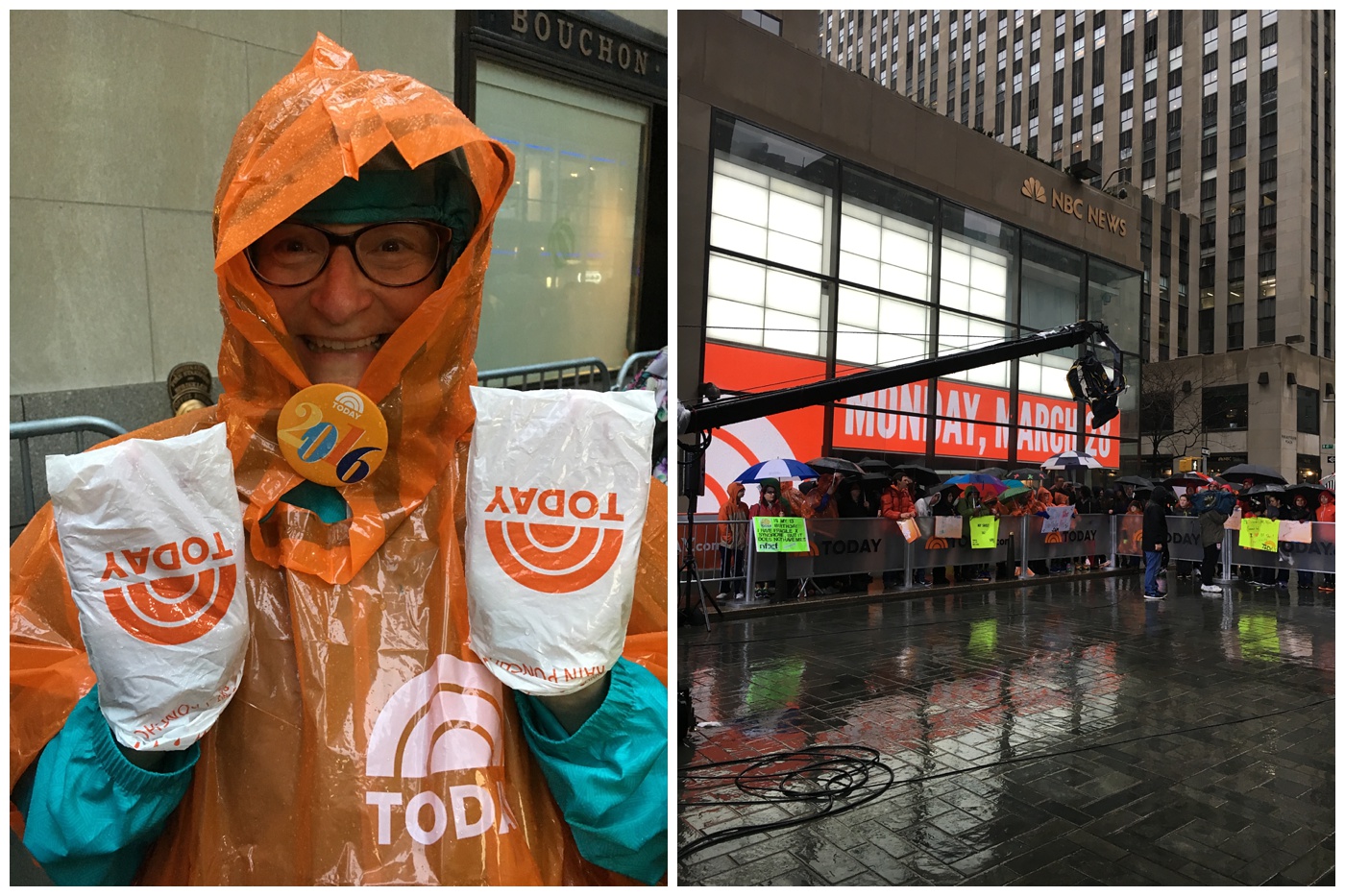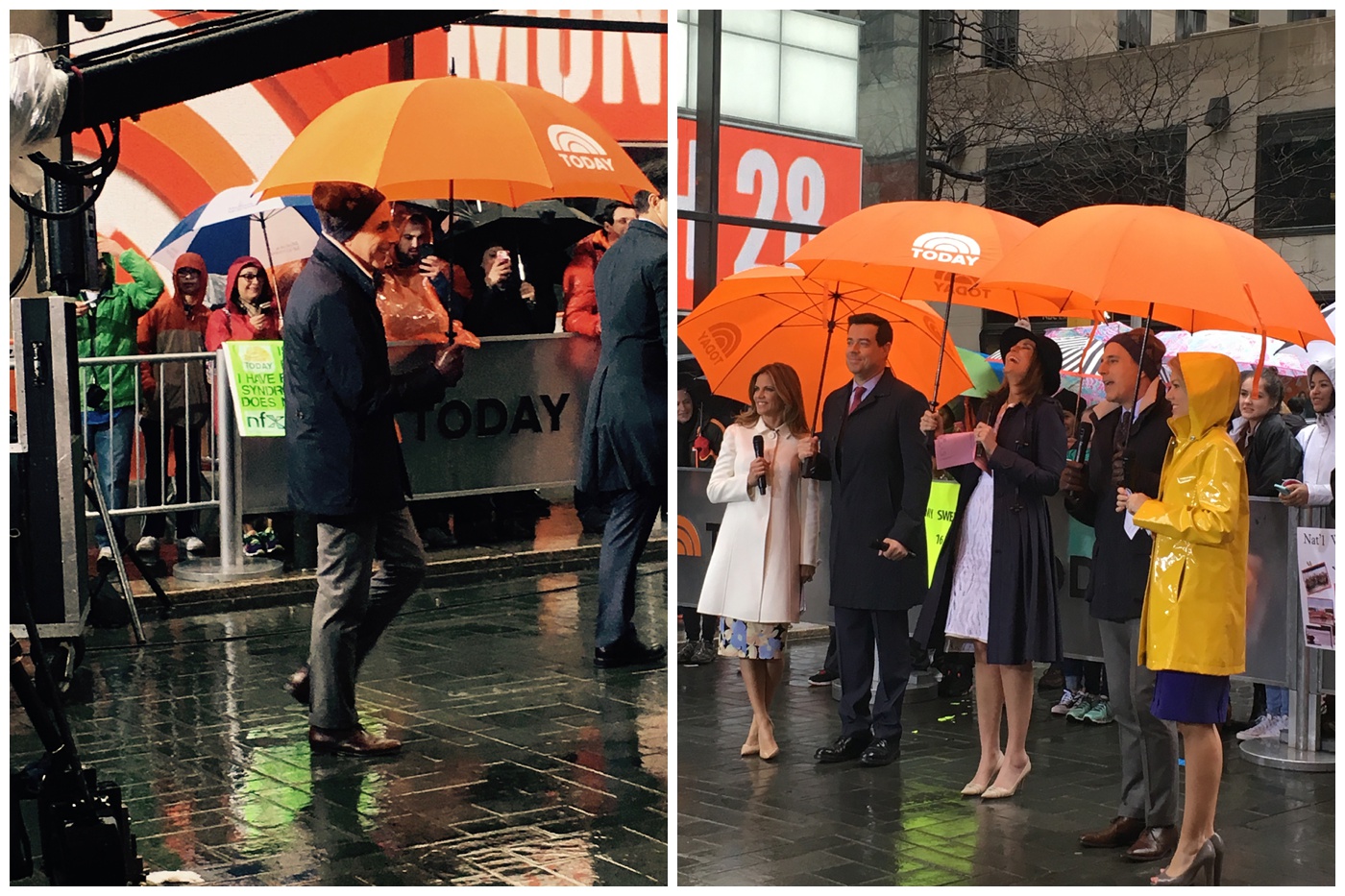 Rush hour in the rain!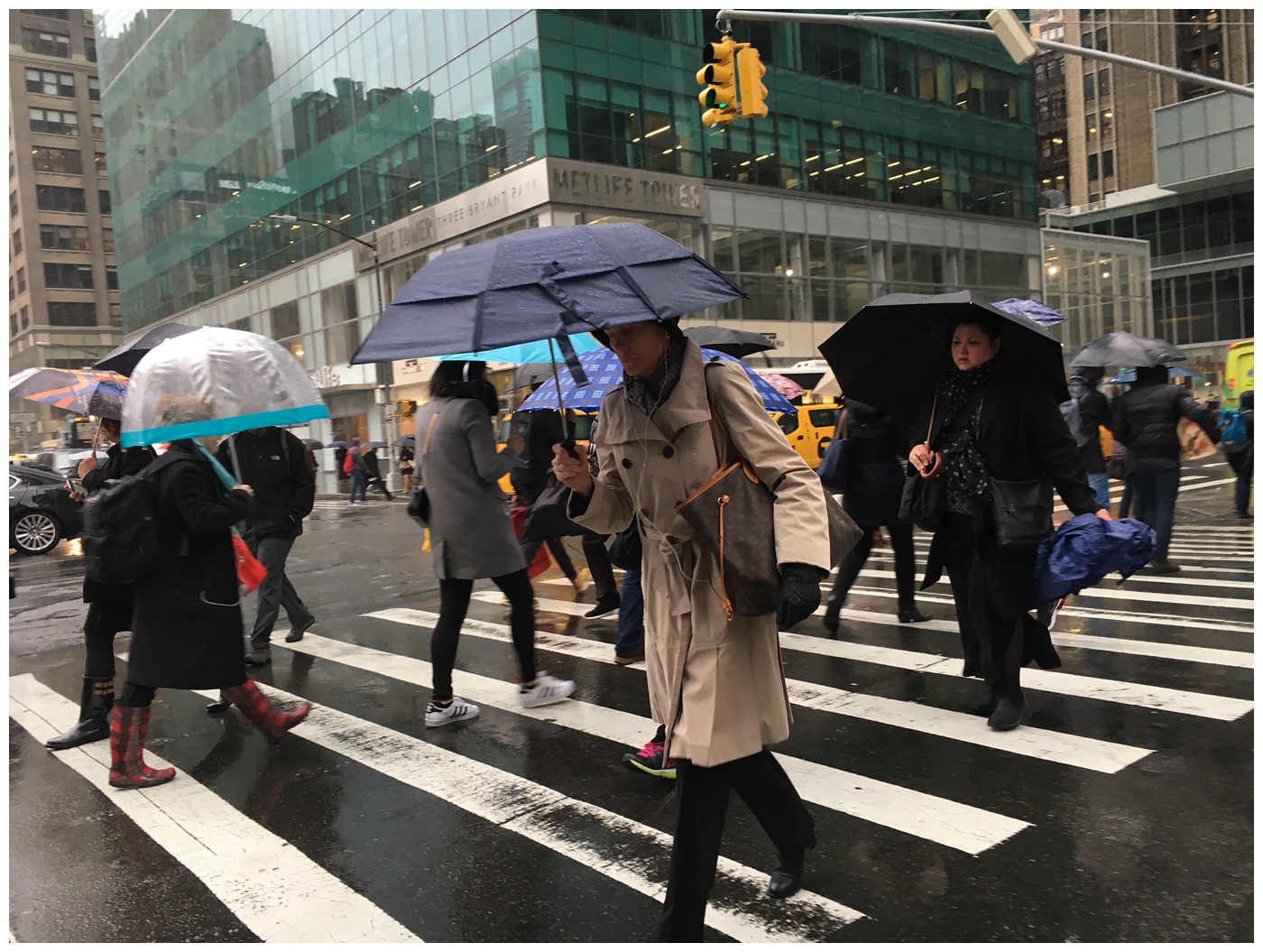 Hunter for the win!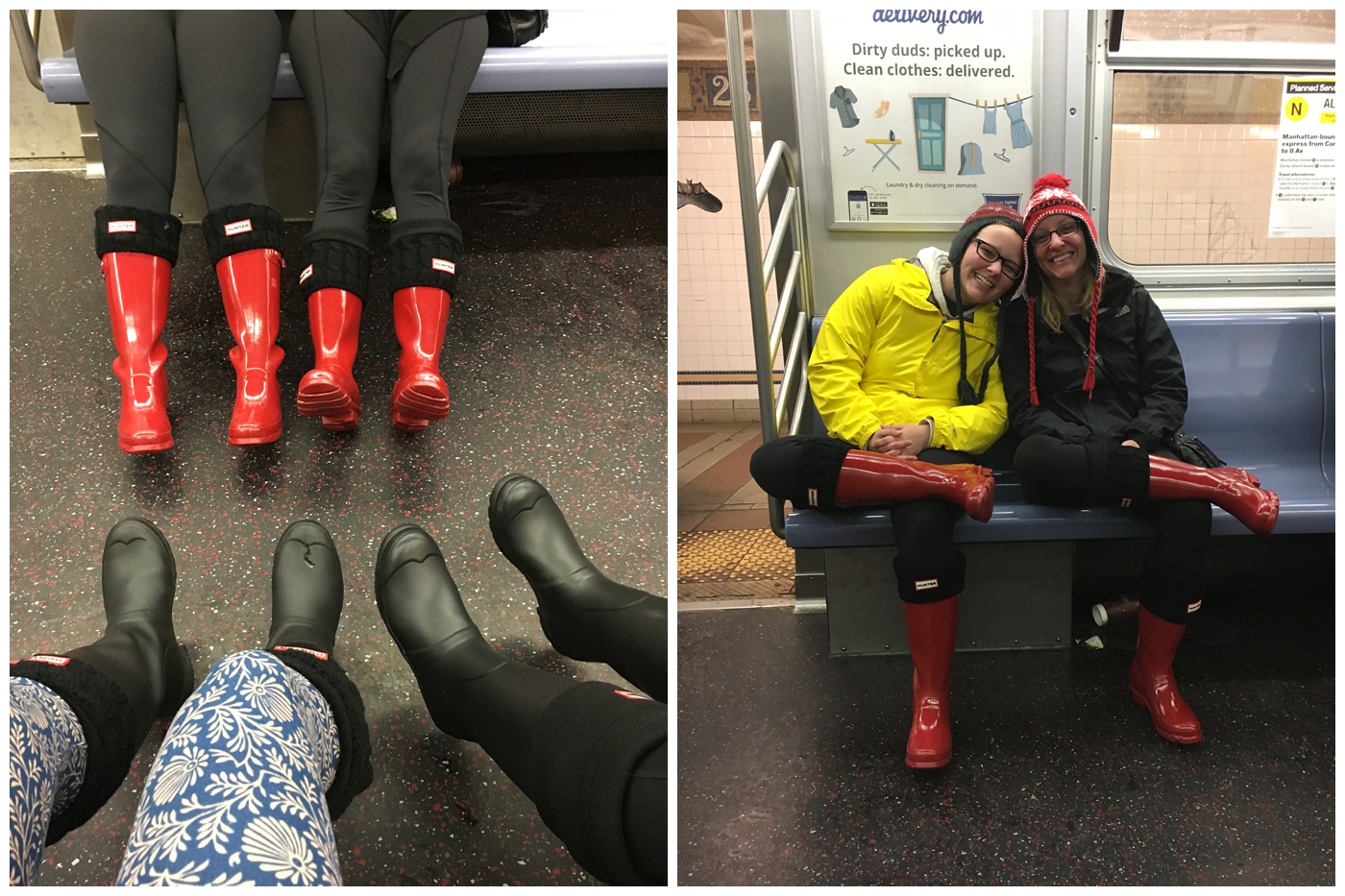 But it turned out to be a beautiful day!  So we went shopping!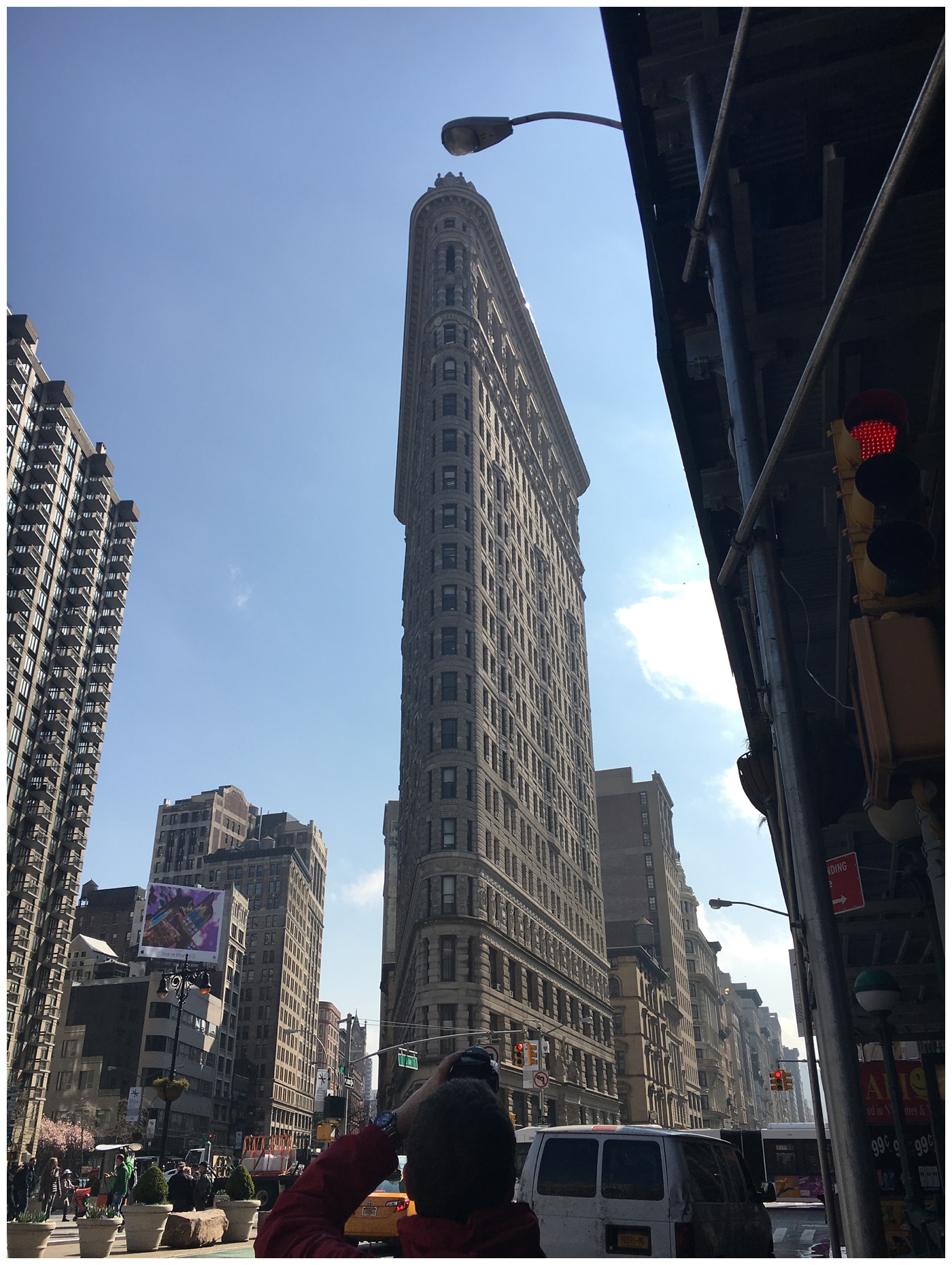 Then ate at New Wonjo, a Korean BBQ place that Morgan saw on Andrew Zimmern's show, Bizarre Foods, (she is a HUGE fan!)  It was AMAZING!!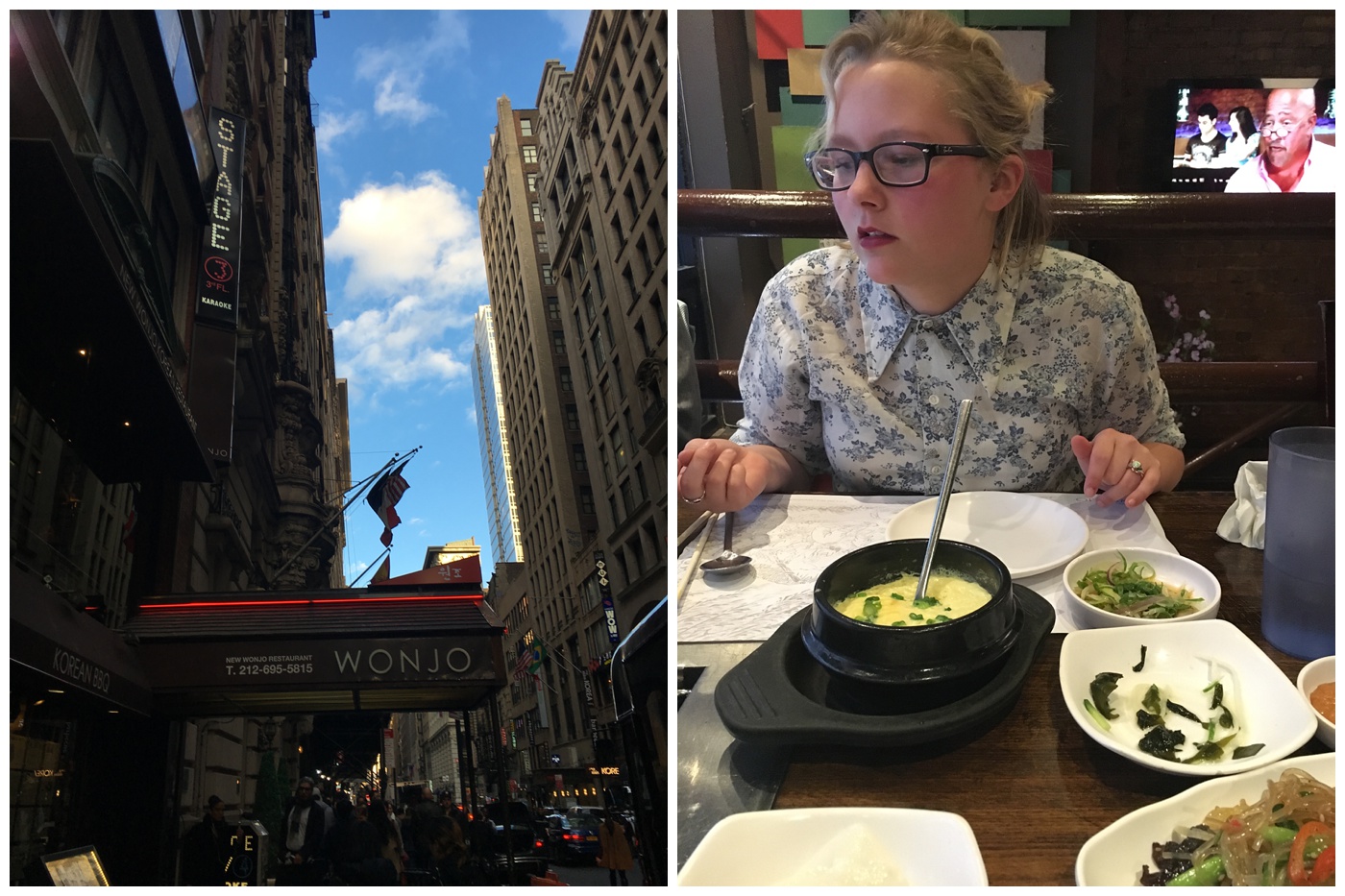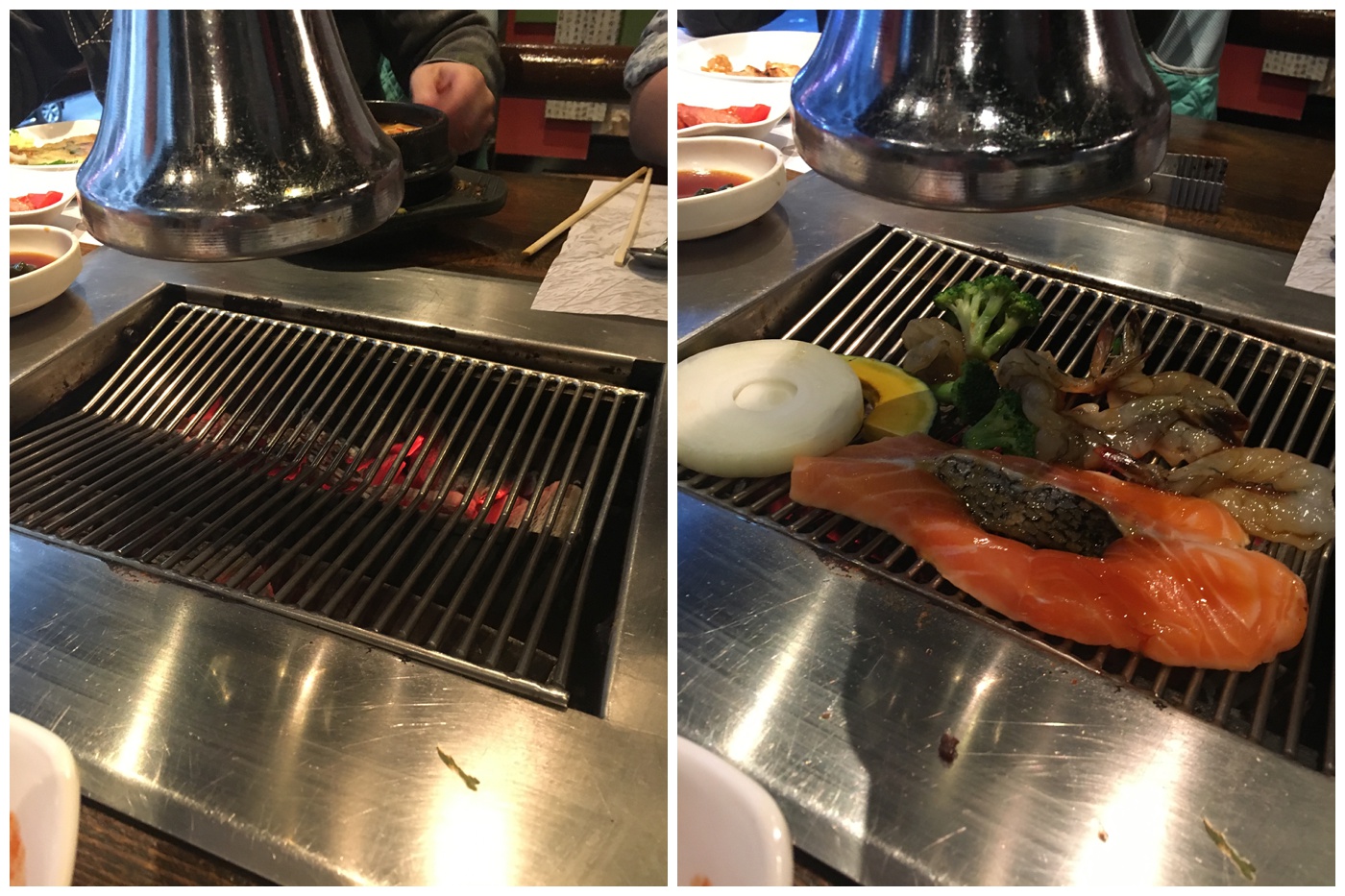 Last day, we started in Chinatown!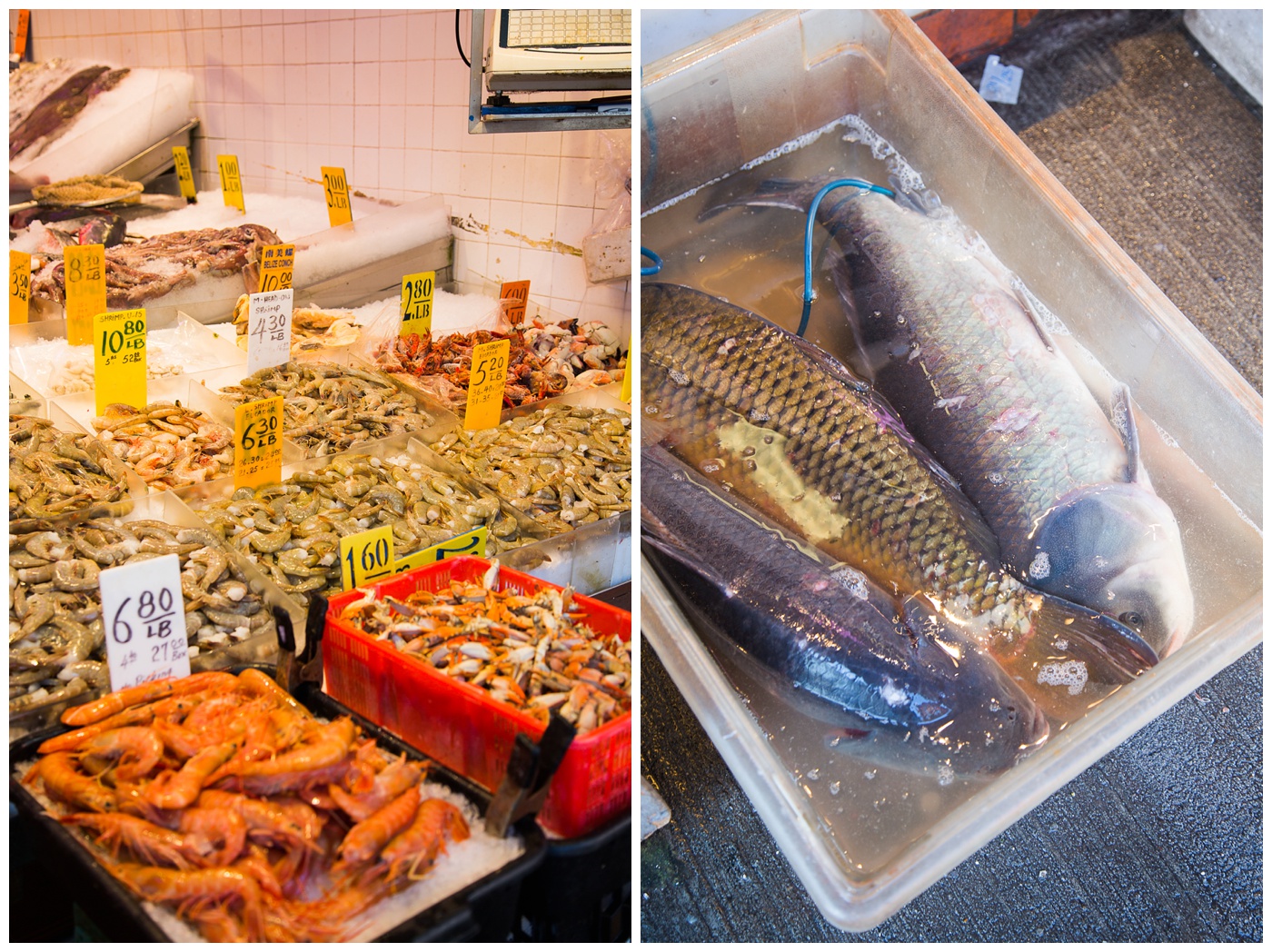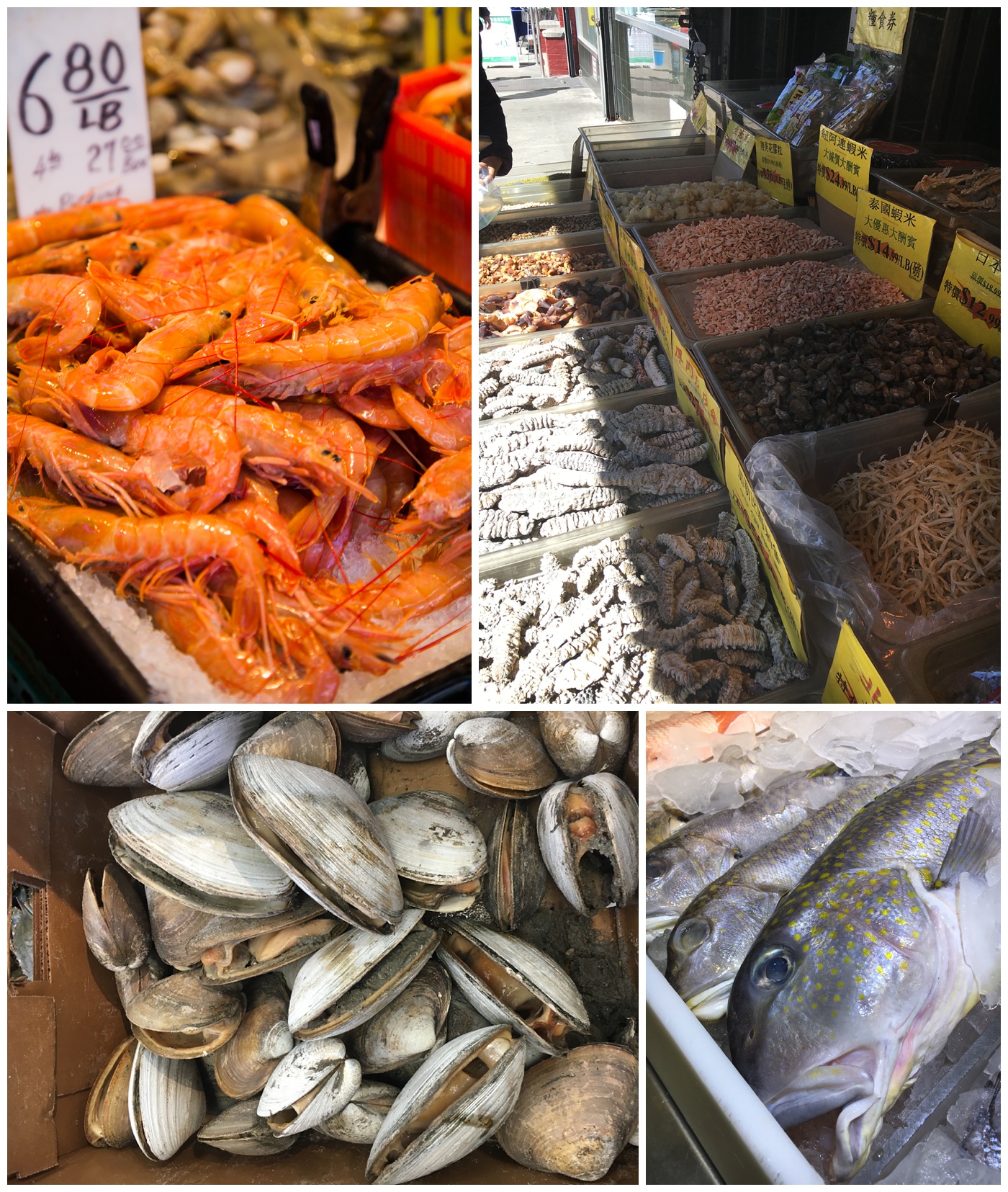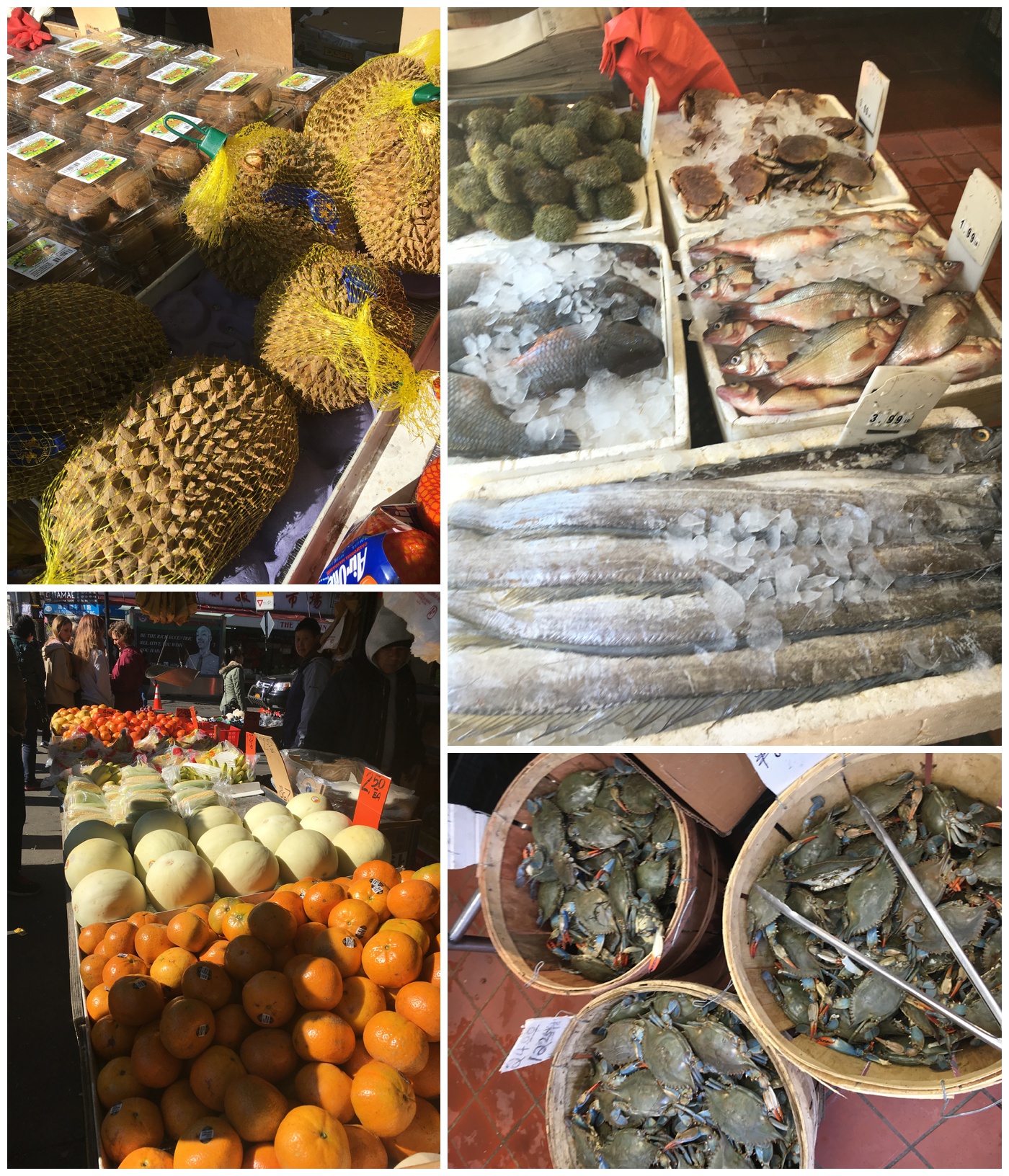 I have a water tower obsession!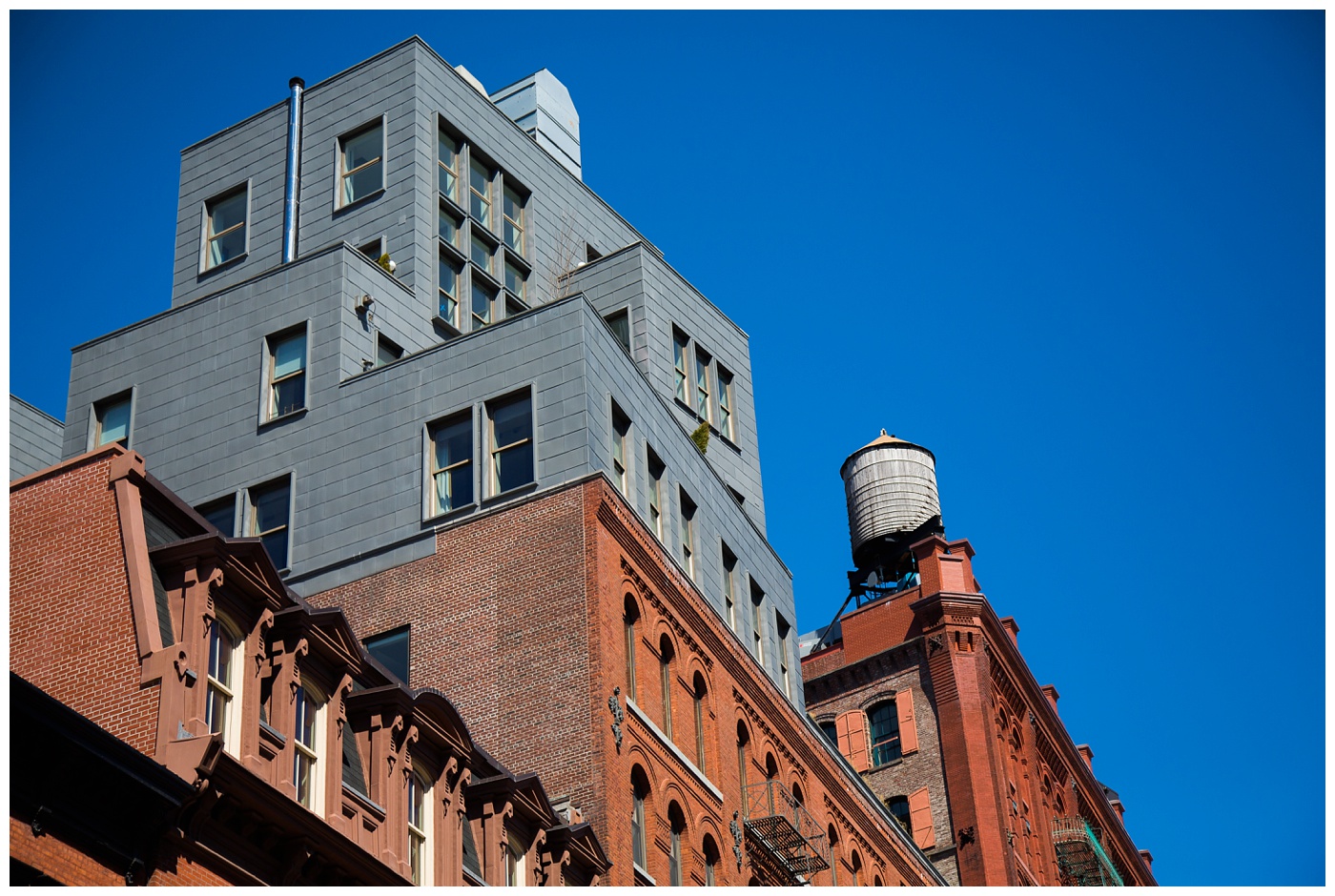 You MUST go to Di Palo's!  Ask for Sal!  He will hook you up!!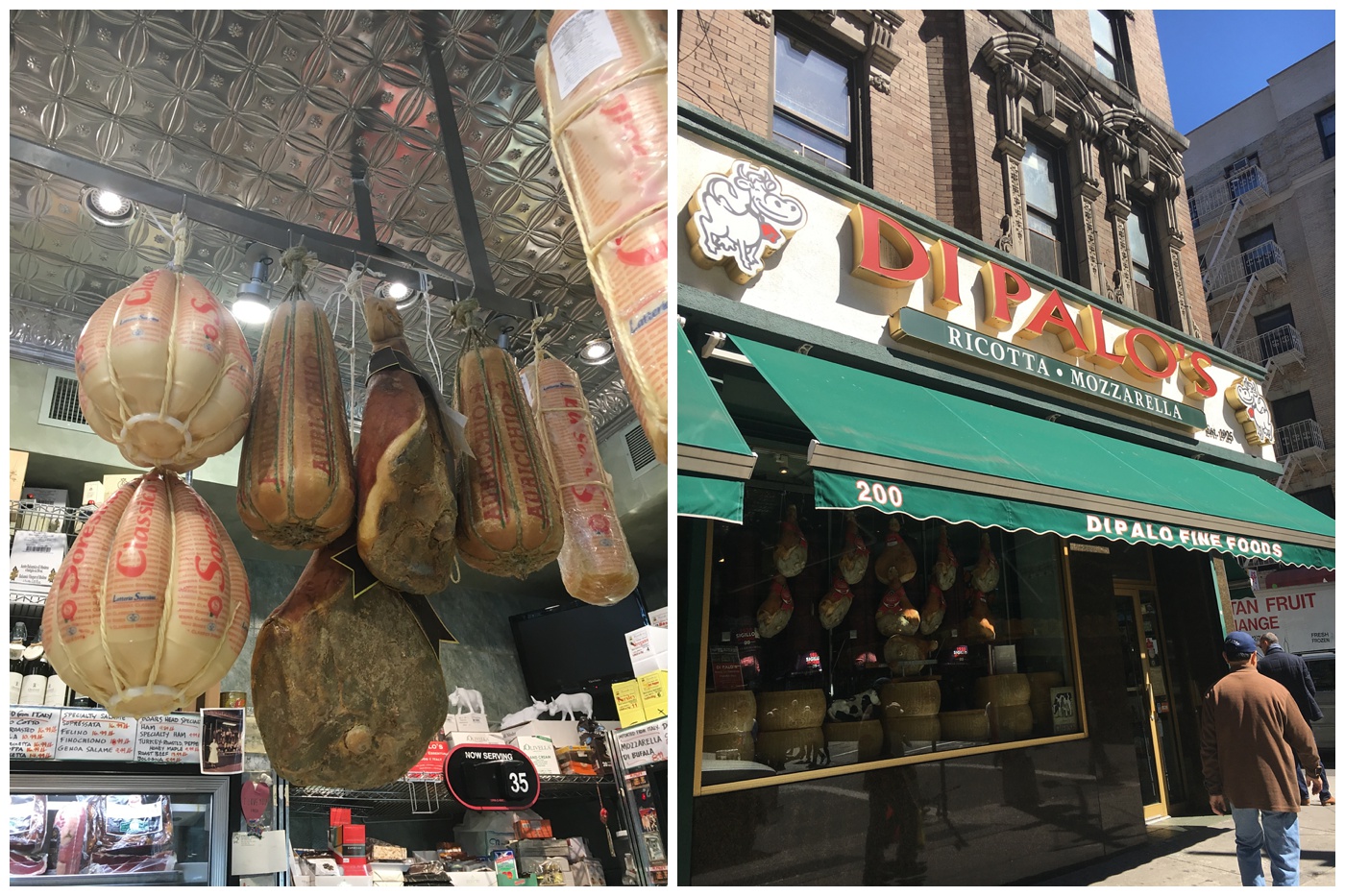 Love the art everywhere!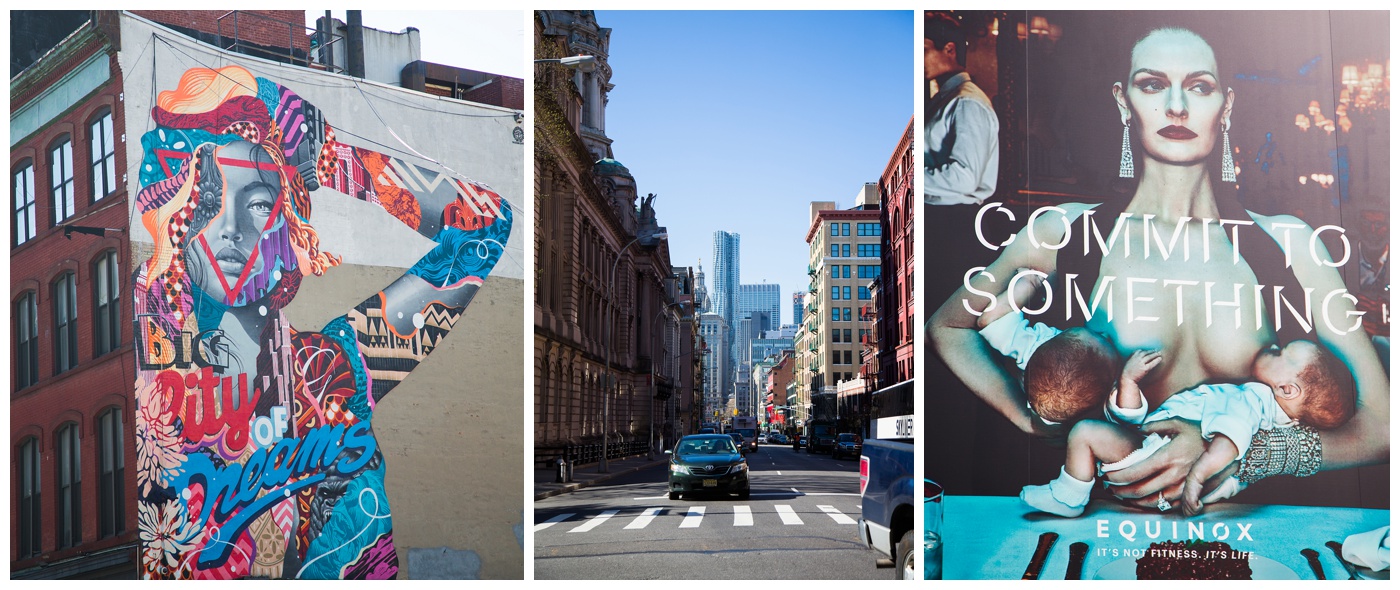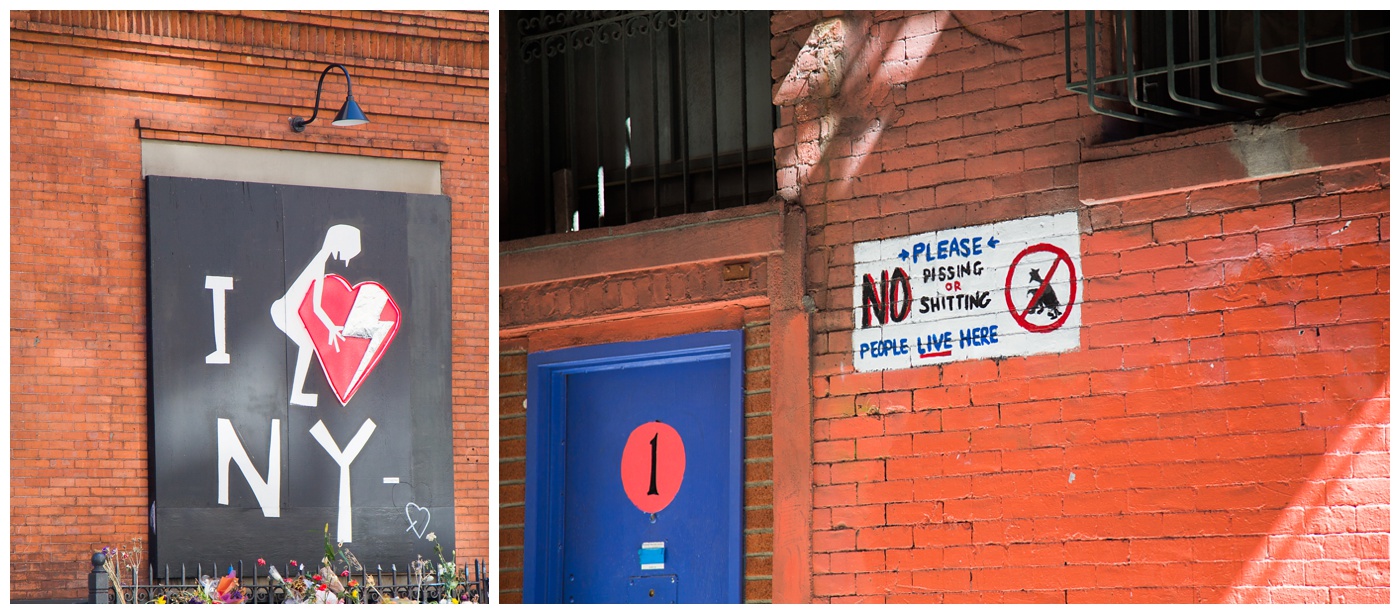 Tenement museum!  Very cool!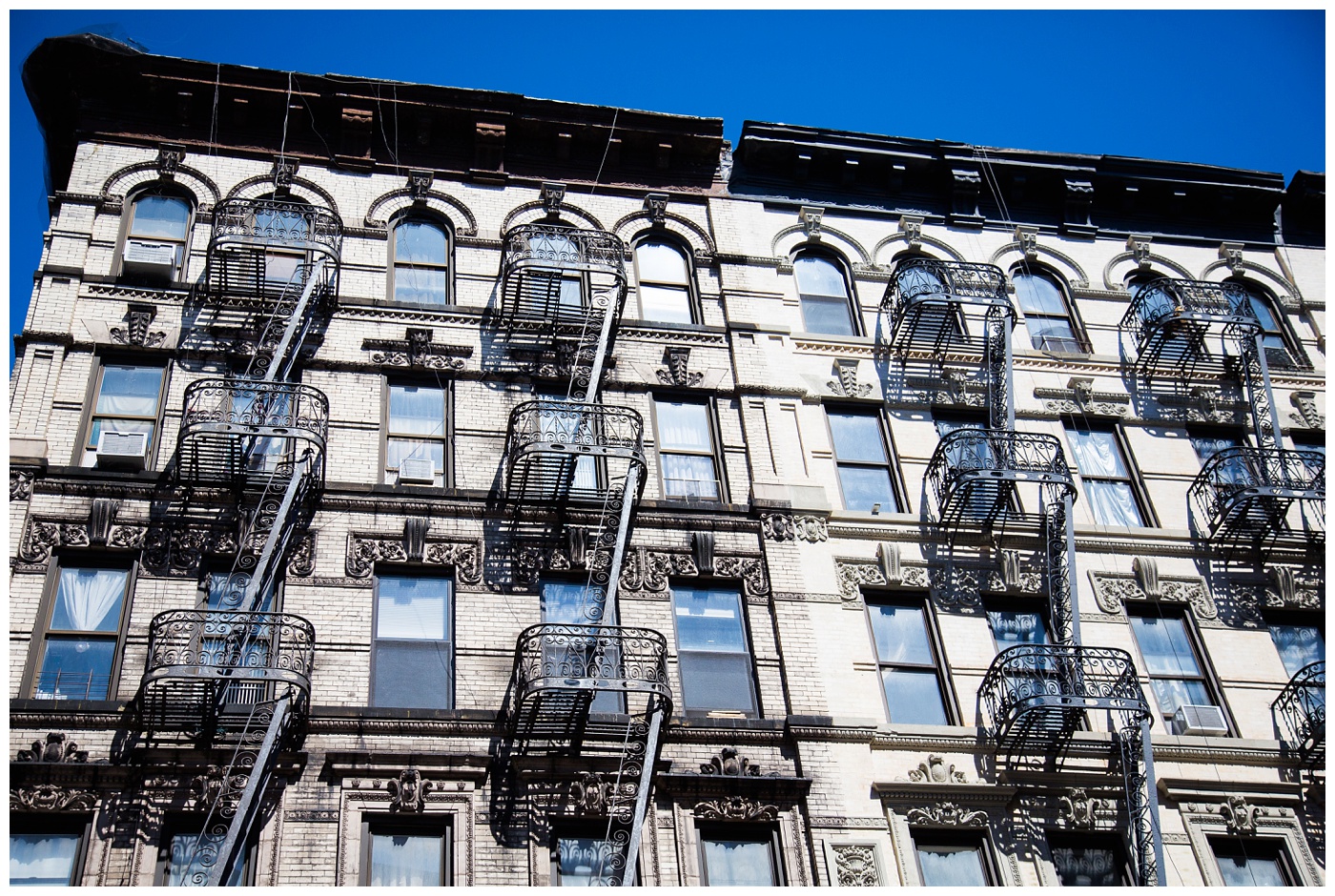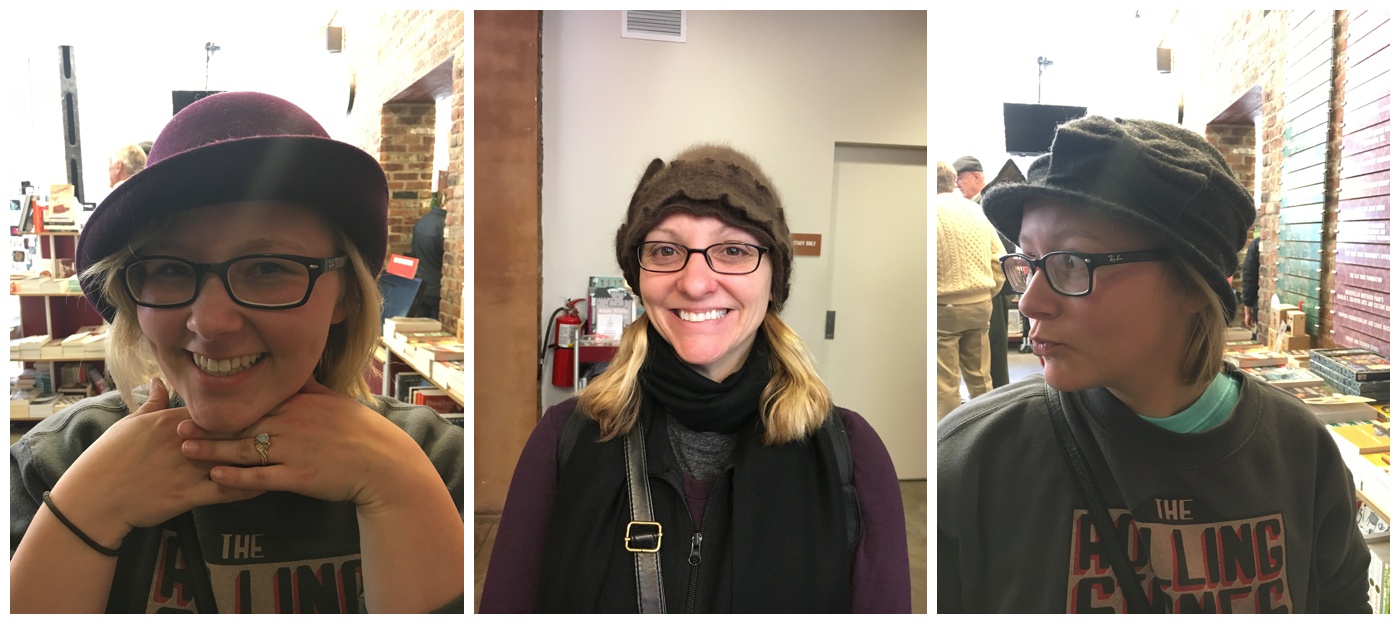 This night we ate at Avra Estiatorio.  It was a Mediterranean place that was delicious!  I had a fish that still had it's head on…and I even ate THAT!!  Then we went to see Aladdin on Broadway!  A MUST SEE!!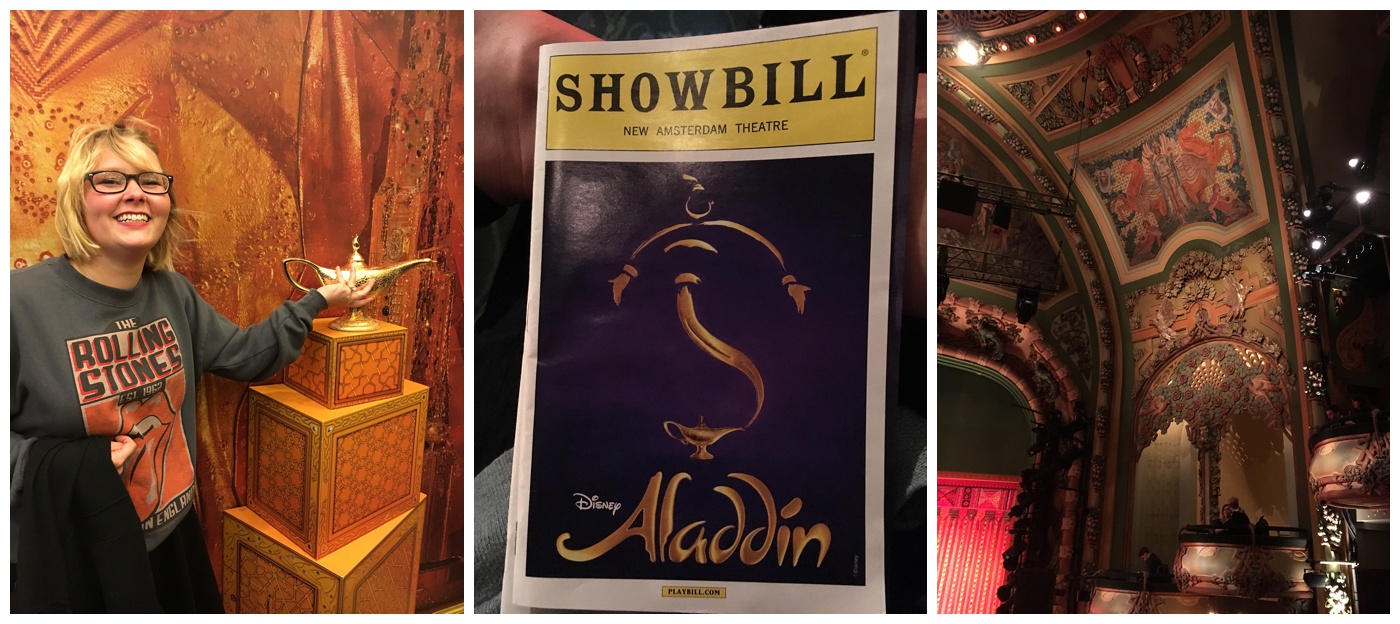 Can't wait to go back!  So much fun!!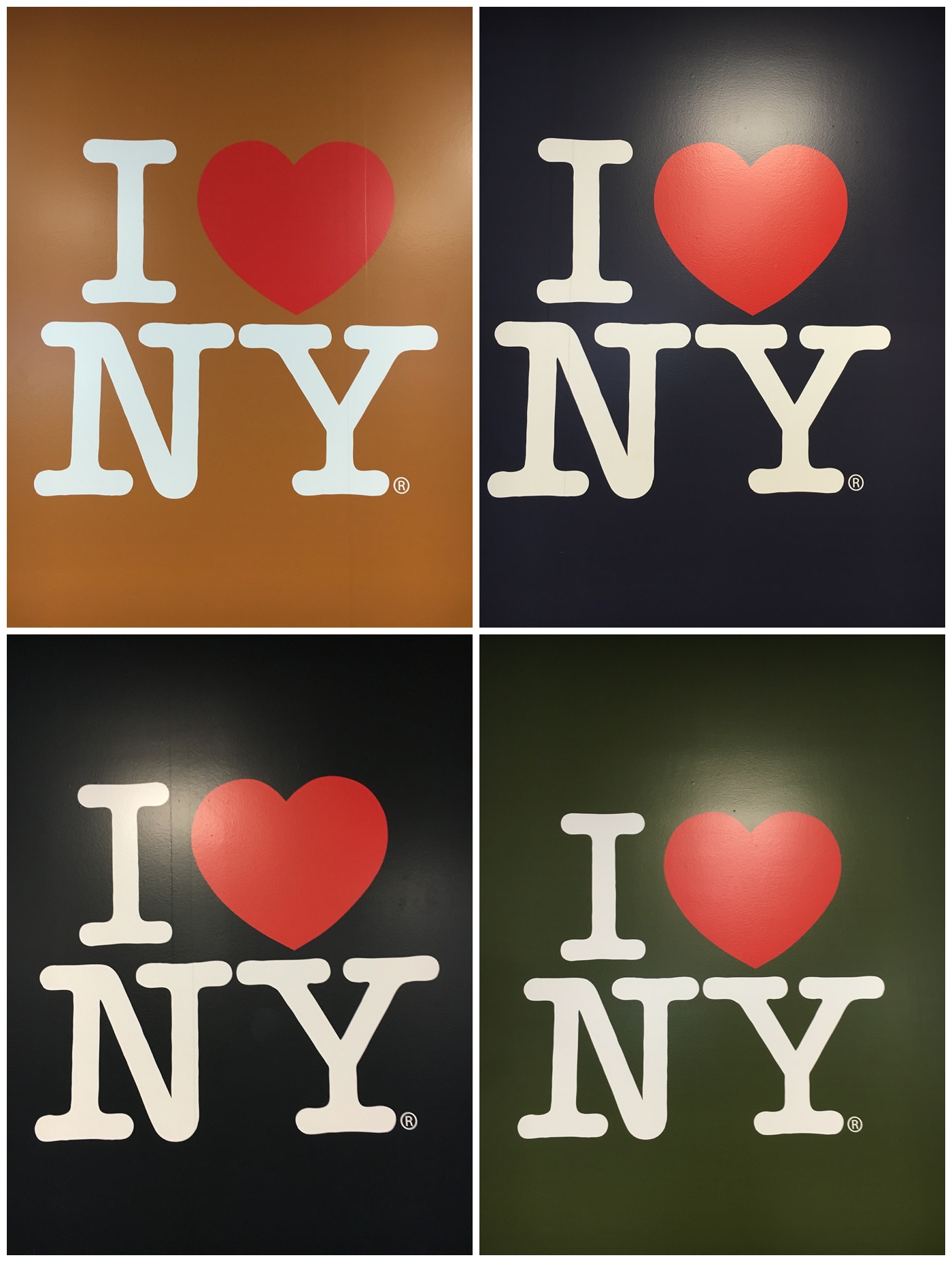 Things we learned about New York City:
New Yorkers get a bad rap!  They are VERY helpful, give great directions and are friendly!
We can walk for miles!!  (We literally did 10 in one day!)
DUMBO means Down Under Manhattan Bridge Overpass
NoHo is North of Houston st…and SoHo is South of Houston st!
Sal will let you taste anything at Di Palo
Public restrooms are a serious issue in NYC…and the lines at Starbucks are longer than the lines for coffee!
NEVER use the bathroom at the BP in Soho…you will need a Tetanus shot afterwards!
The subways have great reading material on the wall (no I do not mean dirty material) the ads and PSA's are very funny!
Getting around is very EASY!  Use the subway!
NYC has come a long way.  We never felt unsafe anywhere (of course we DO live in Norfolk) but seriously…I would say one of the safer cities I have been to!
I didn't find it terribly expensive.  We ate dinner most nights for 4 with Apps and a drink each for about $80-$100…except the Mediterranean place…it was more pricey.
Go Visit NYC!  It was a BLAST!!!