Yesterday I posted Part I of our Family vacation on the Disney Cruise the Fantasy.  We had such an amazing time at sea…the ship has SO MUCH to do…both for kids and adults.  We even got to watch the Steelers play the Ravens on board…though the outcome was not what I would have liked!  🙂  In part II we are going hiking and zip-lining in beautiful Puerto Rico.  I really loved Puerto Rico.  Sailing into port was really cool because there was a very old lighthouse and fort, I would have like to explore it.  I also love the buildings in Old San Juan and the cobblestone roads and the people.  I especially loved the people.  The guys that took us on our Zip-lining trip were awesome.  Marcus and Jacob, from Rocaliza, were funny, friendly and knowledgeable.  They were so helpful to everyone in our group during the climbing and really made sure to keep everyone safe.  It is really hard to find place that will let 8 year olds do fun things like zip-lining, and Truman is very athletic, so he gets very angry that his age prohibits him.  He had NO problem on this trip and the guys not only kept a special eye on him, but on my Mom too, who, let's face it, is not as athletic as some of us.  😉
We also stopped at Disney's island Castaway Cay, in the Bahamas.  I wasn't really a big fan of this island…it is very American rat race.  Except for the AMAZING couples massage that Jay and I got here in a cabana on the ocean.  You could hear the waves lapping at the beach and it was a truly relaxing experience.  Some of the other things on the ship that we LOVED were the kids club's…both of my kids had a blast here.  Morgan enjoyed the freedom of being able to stretch her teenage wings a little and Tru loved the games.  They have a super cool detective game on board, where you point your pass at certain pieces of artwork and they come to life and give you clues to solve the mystery.  That was not only so fun, but also helped you learn your way around and gave you lots of exercise from all the delicious food.  There were lots of nightclubs (but we never really made it late enough to enjoy these), there was Goofy golf on the top of the ship, which I did with the kids in Hurricane force winds one day (really puts a new meaning to handicap), and tons of first run movies, games, activities, etc…etc…if you are on the fence about a cruise…I would definitely recommend this one.  The only drawback is that I wish you had more time in the ports…I don't think you get to thoroughly explore them enough.
Thank you Mom and Bob for taking Jay and I on our first Cruise…and for the amazing experience.  We had such a great time with everyone.  We love you both so much and are so happy and thankful that we were able to spend Thanksgiving enjoying some of our favorite people.  Thank you, Thank you, Thank you!!!
Sailing into San Juan as the sun comes up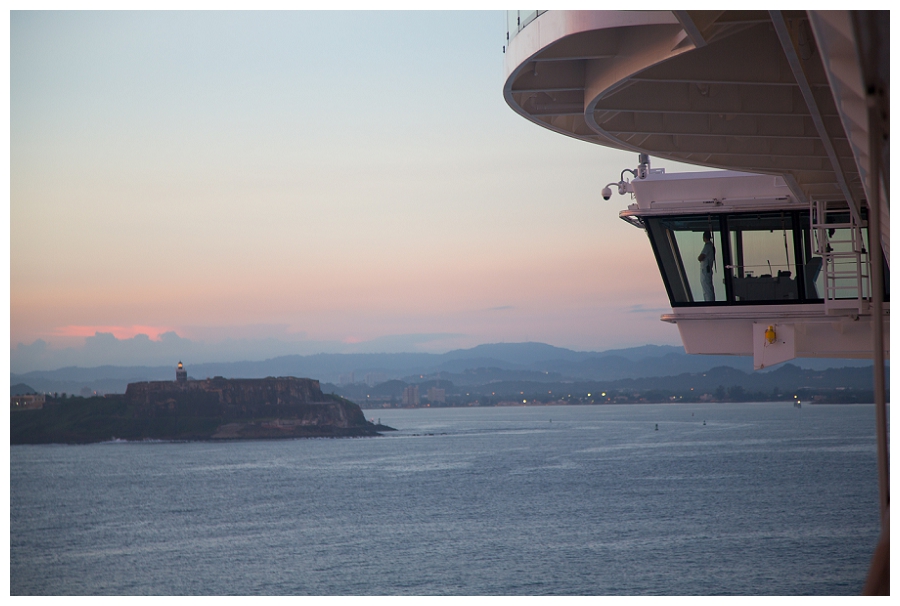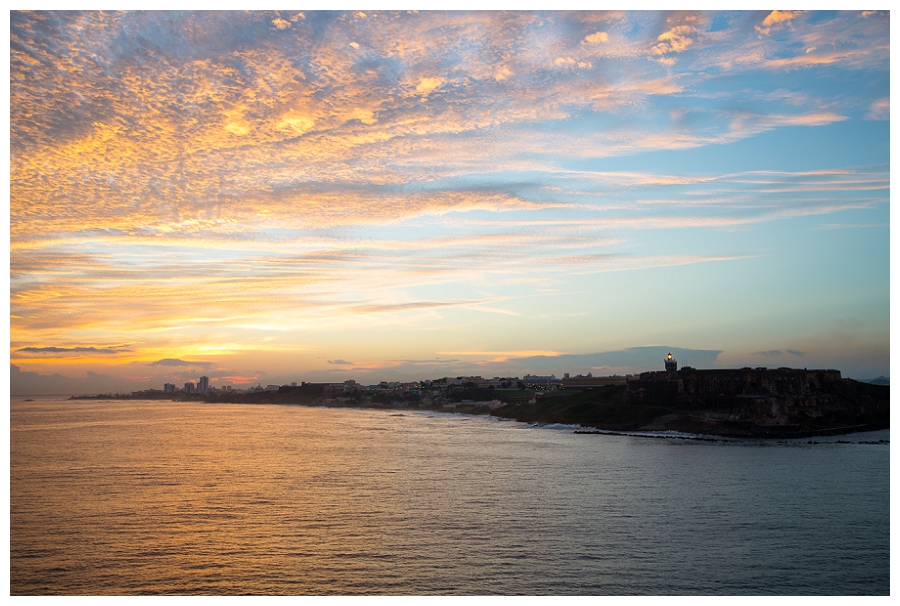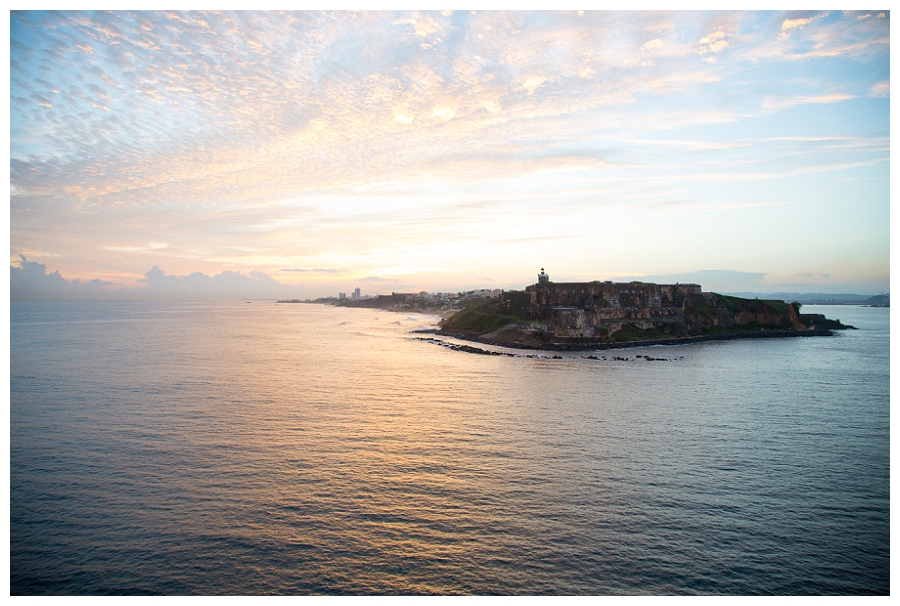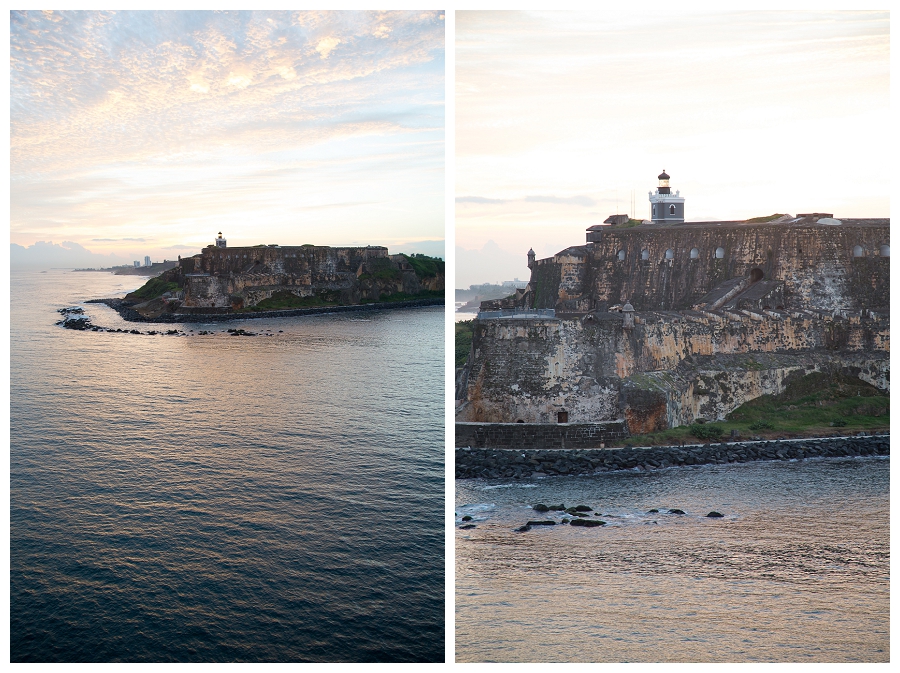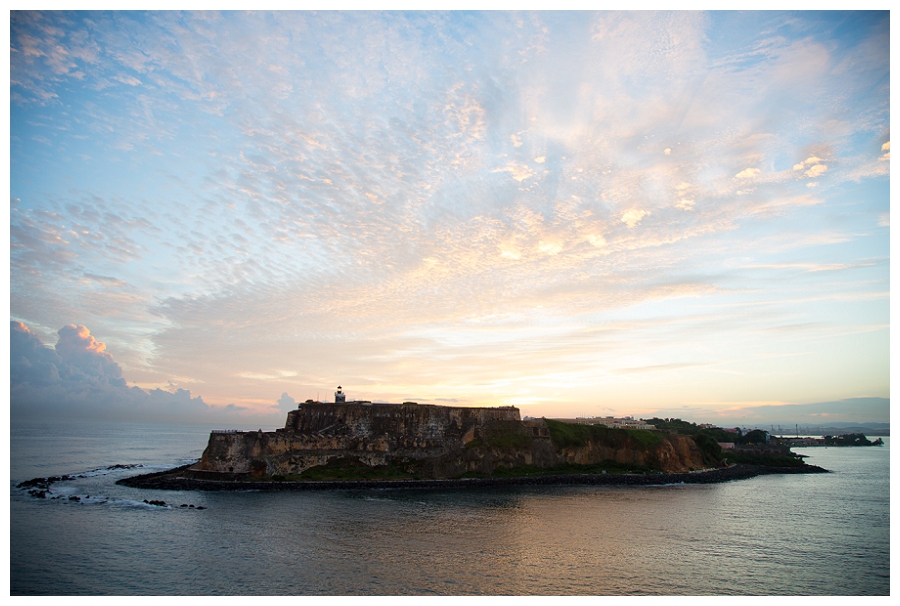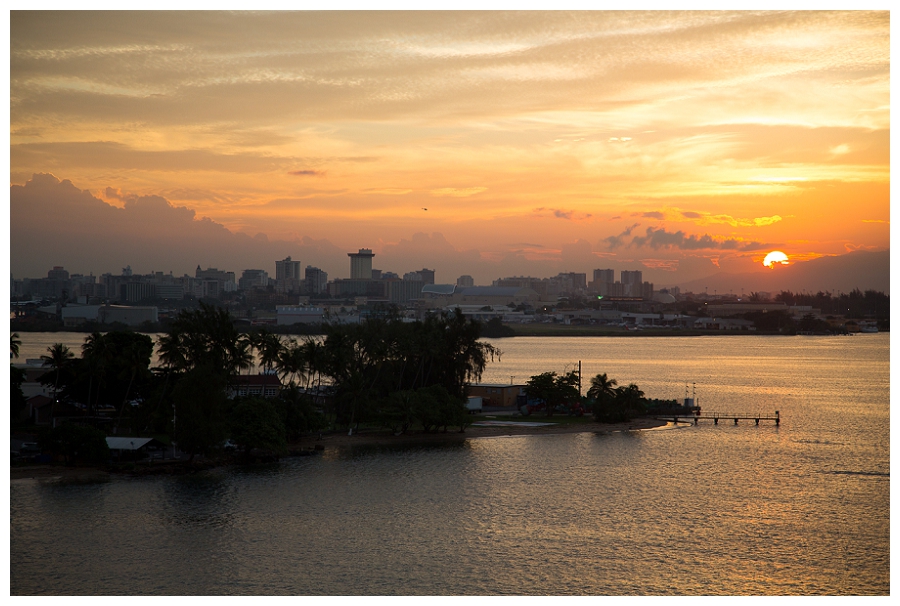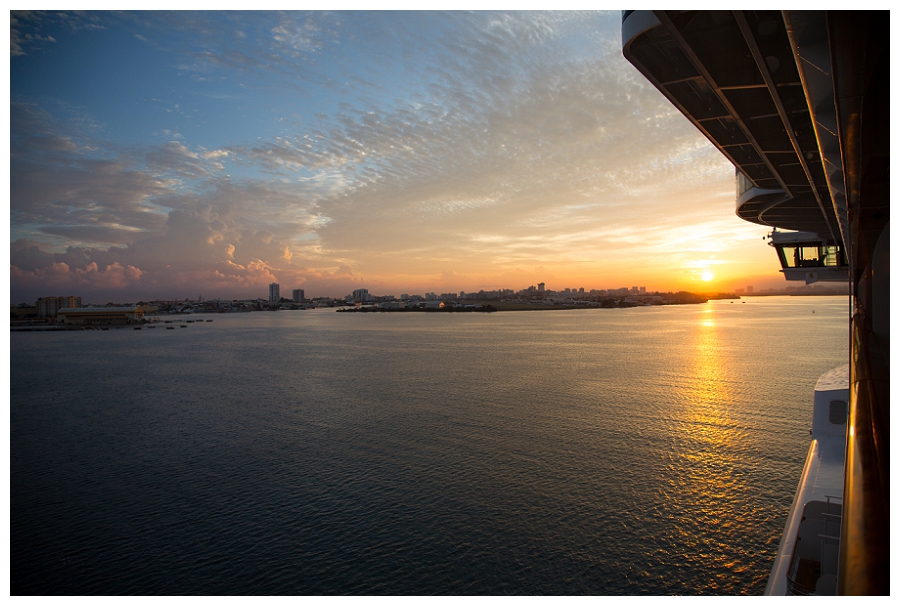 Old San Juan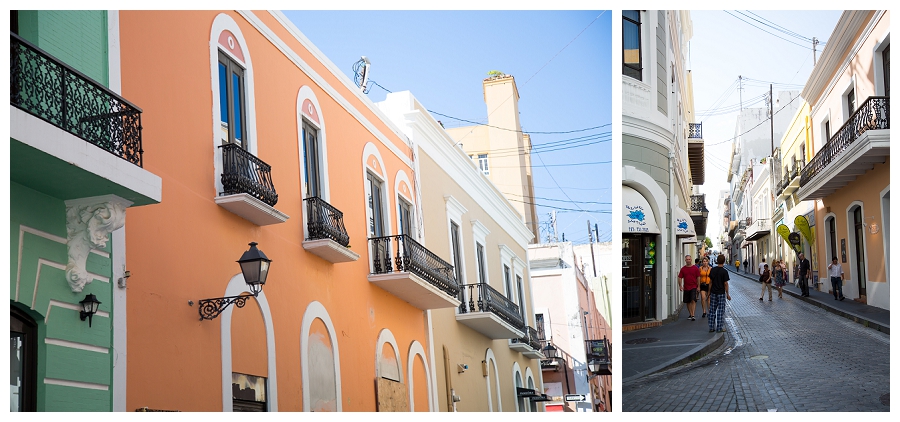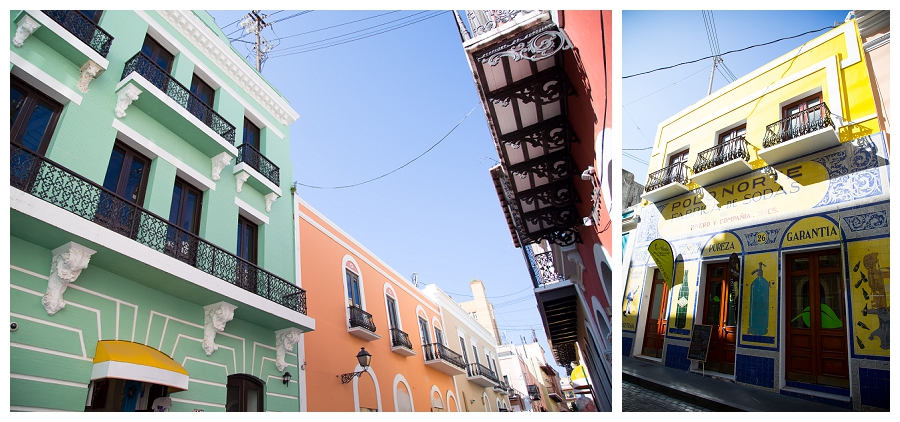 Ready to Hike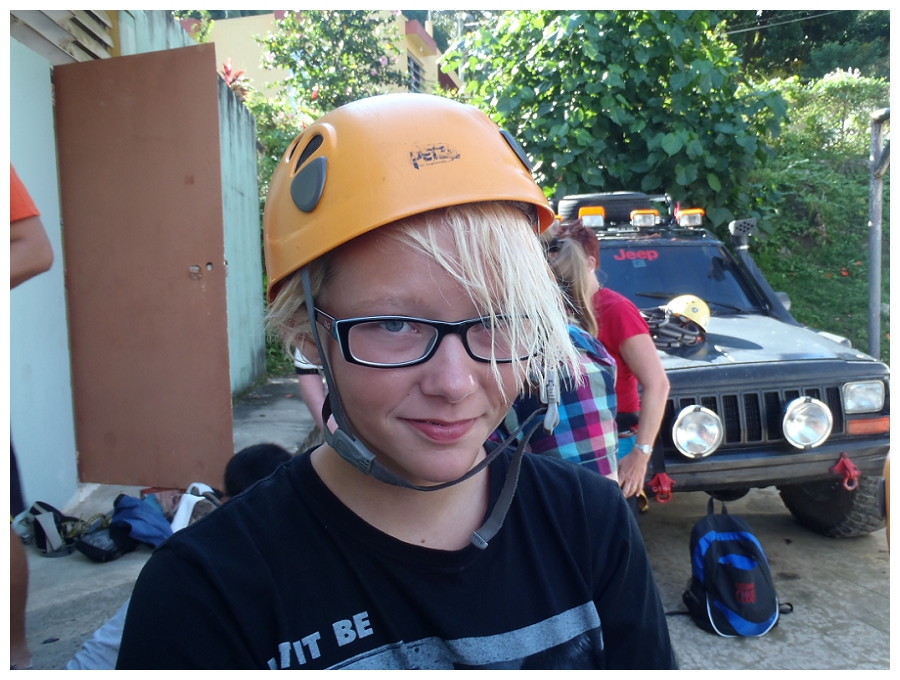 Right before we got soaked!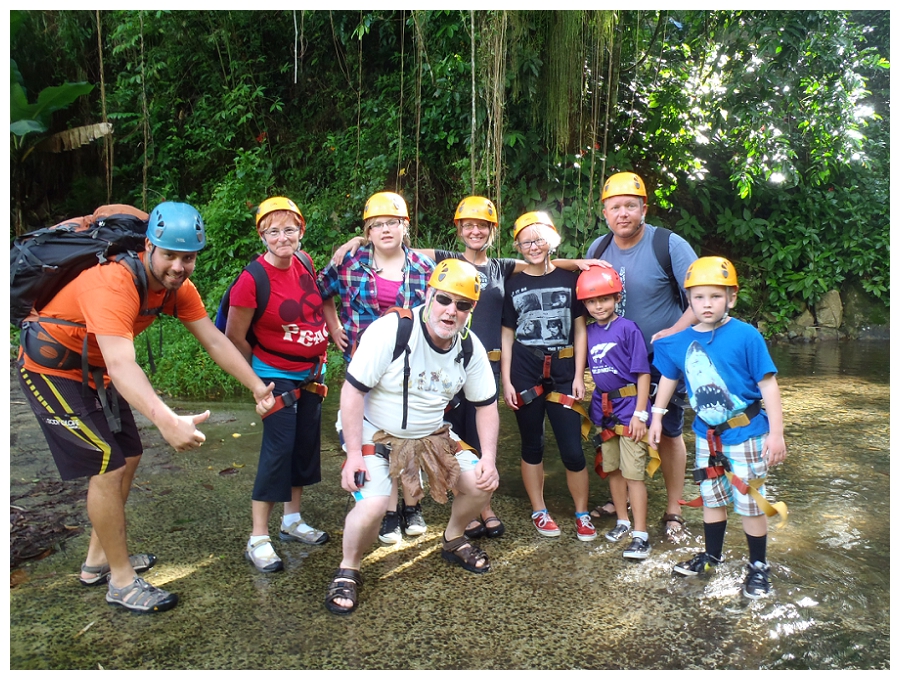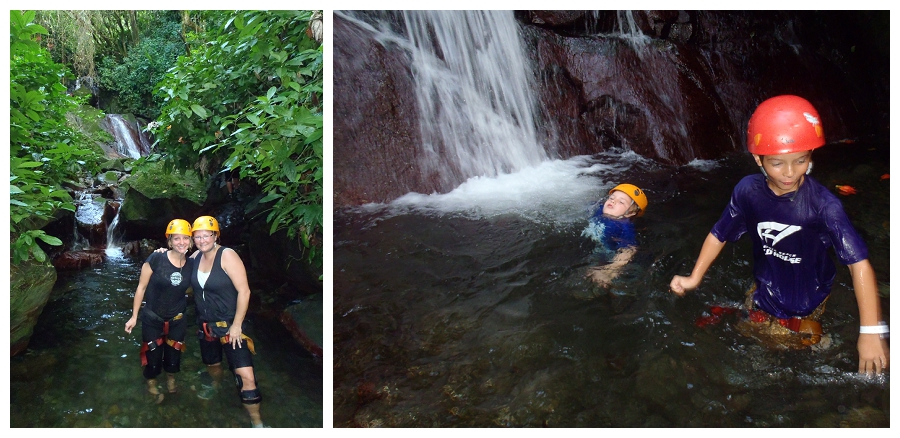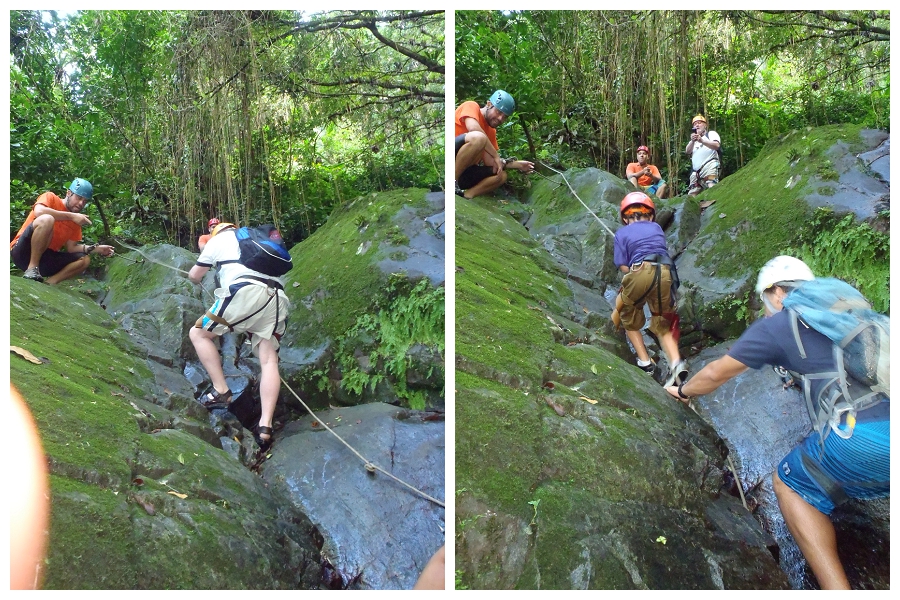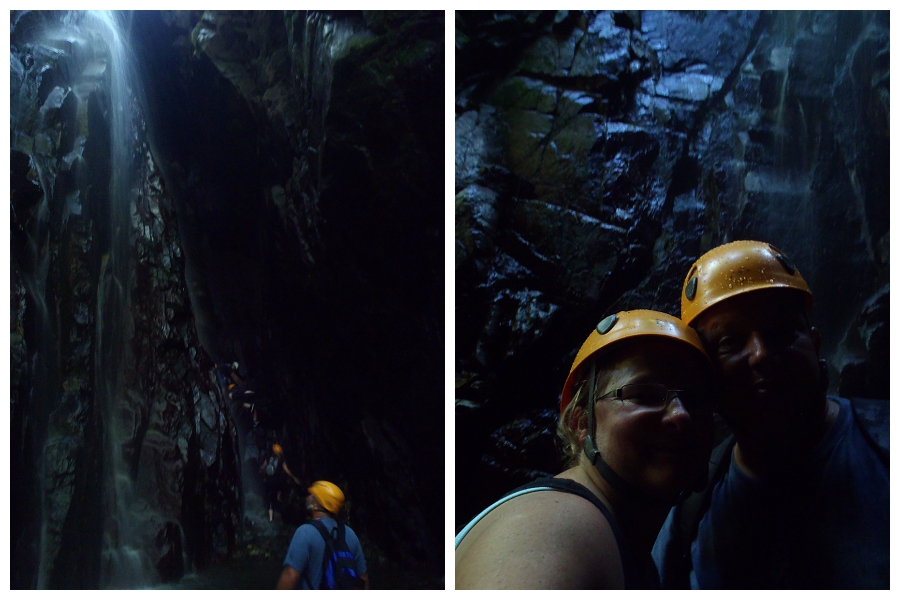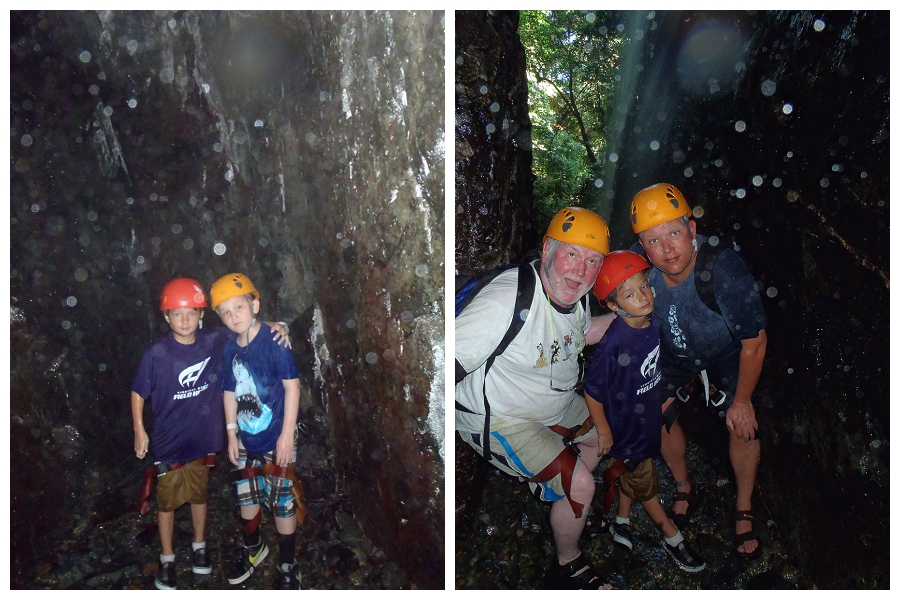 We made it!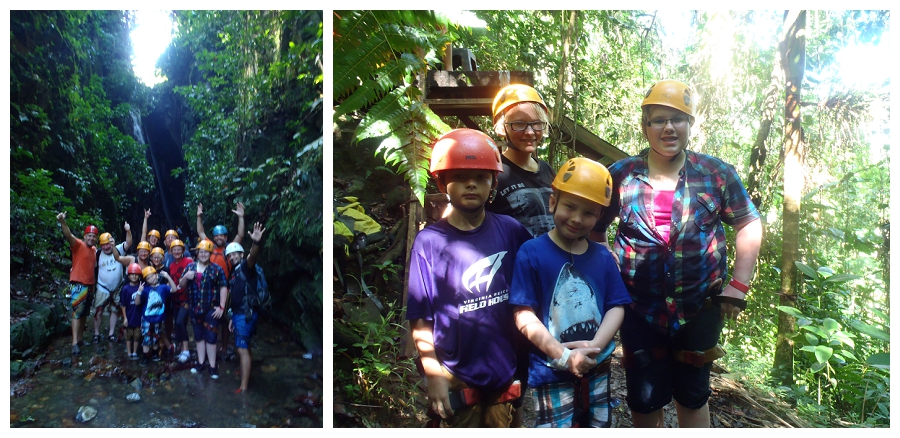 Zip-Lining over the trees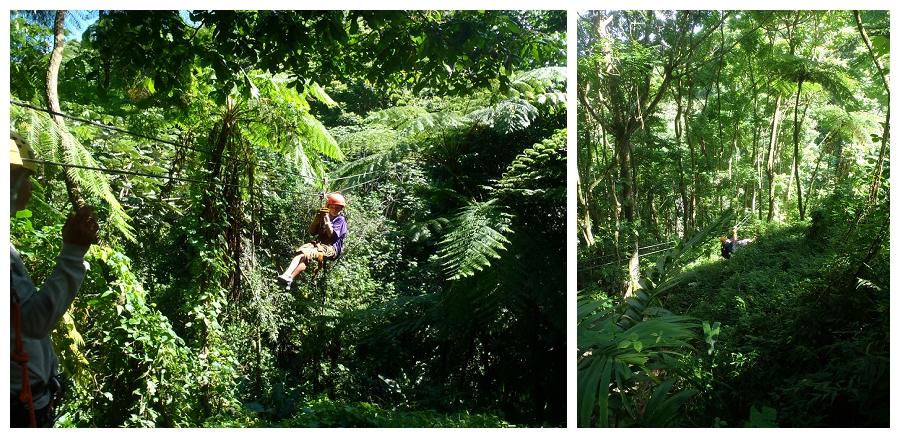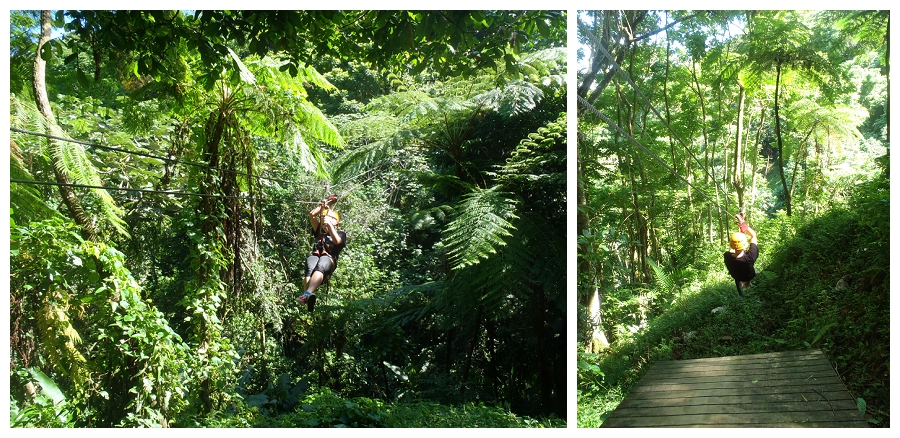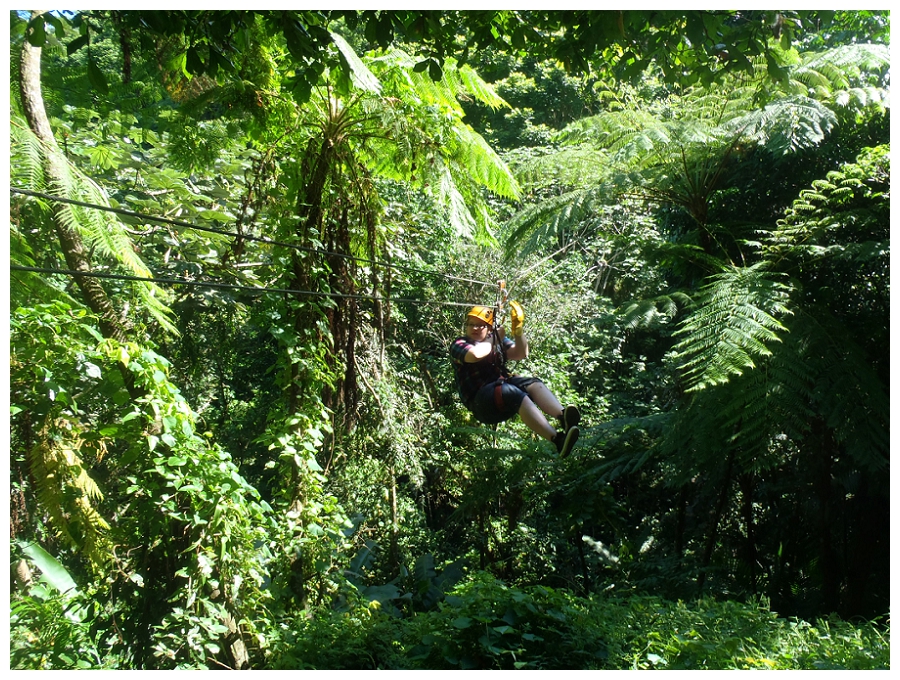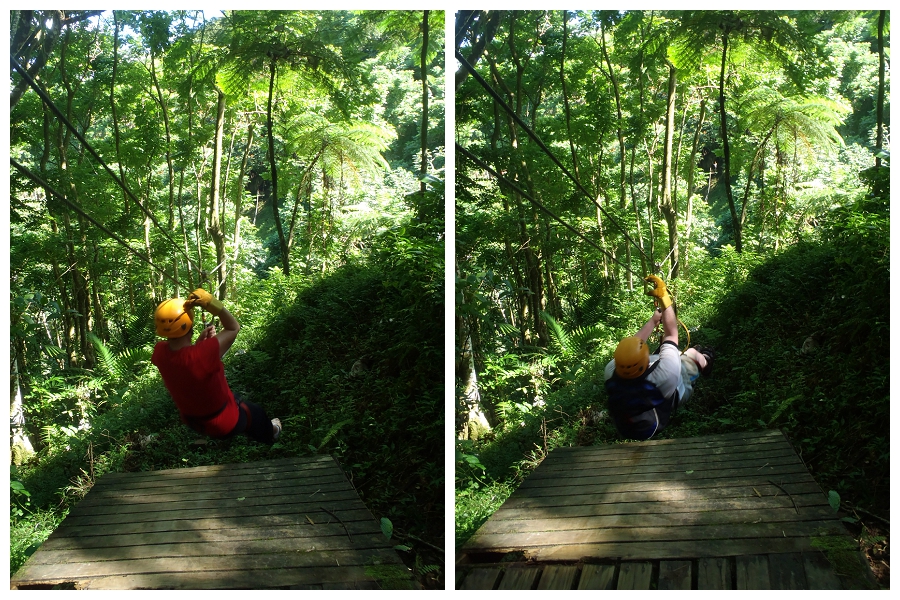 Abuela's House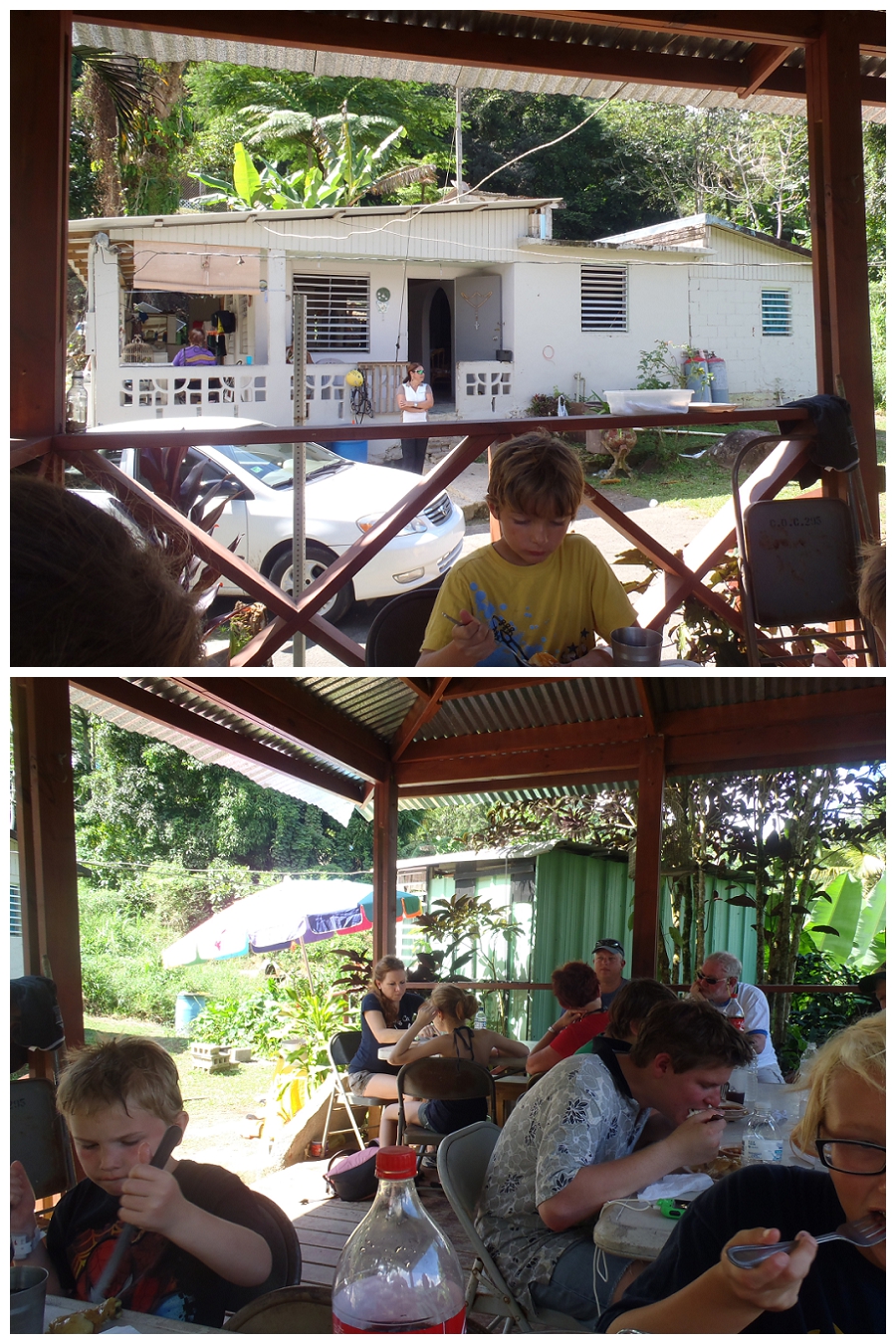 Delicioso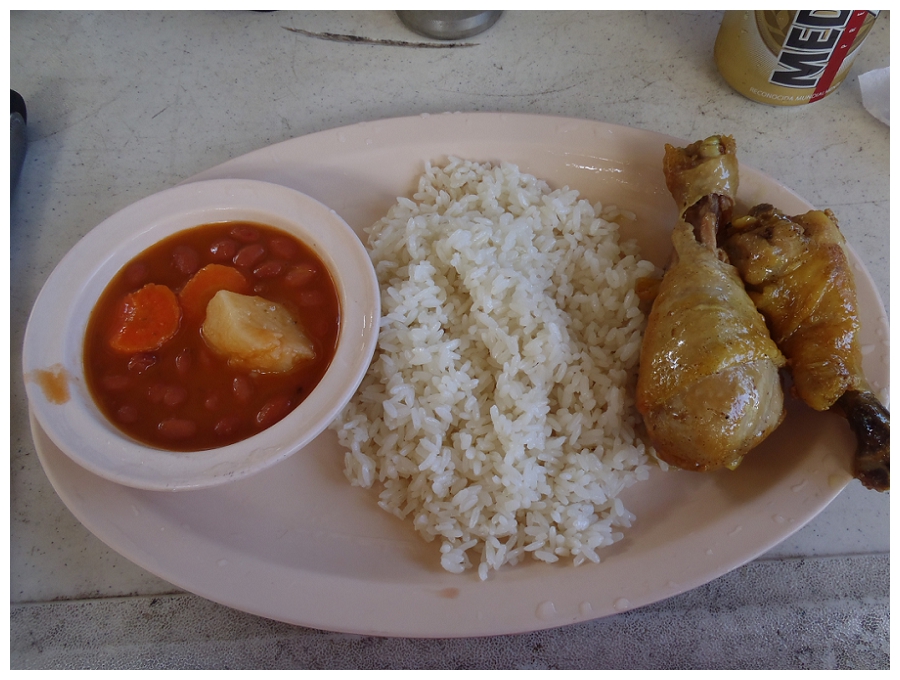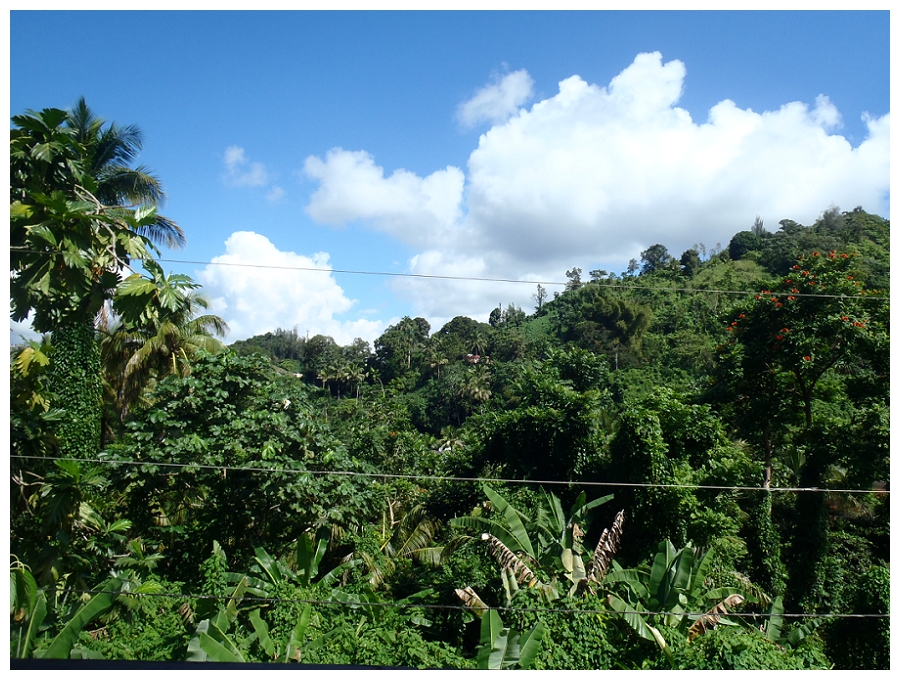 Storm rolling in as we left port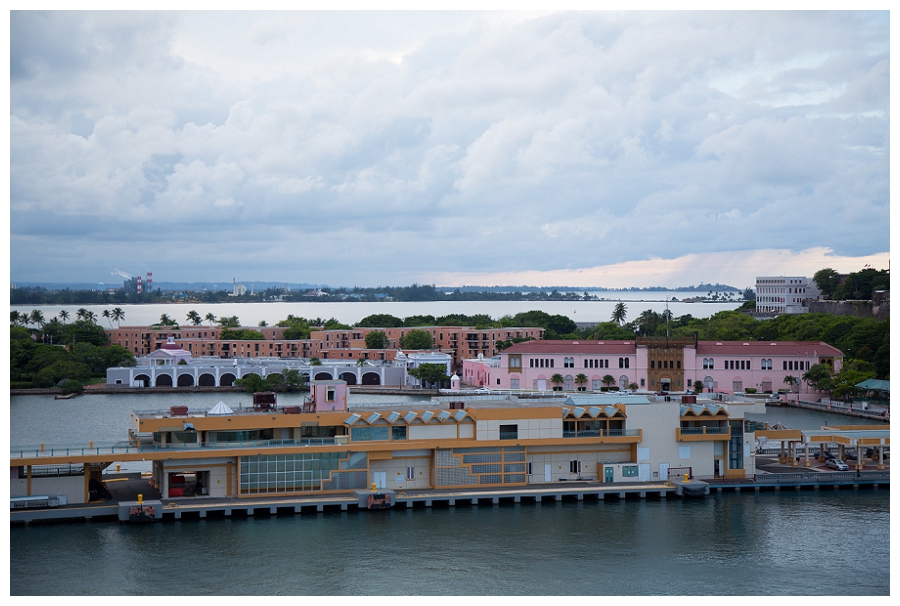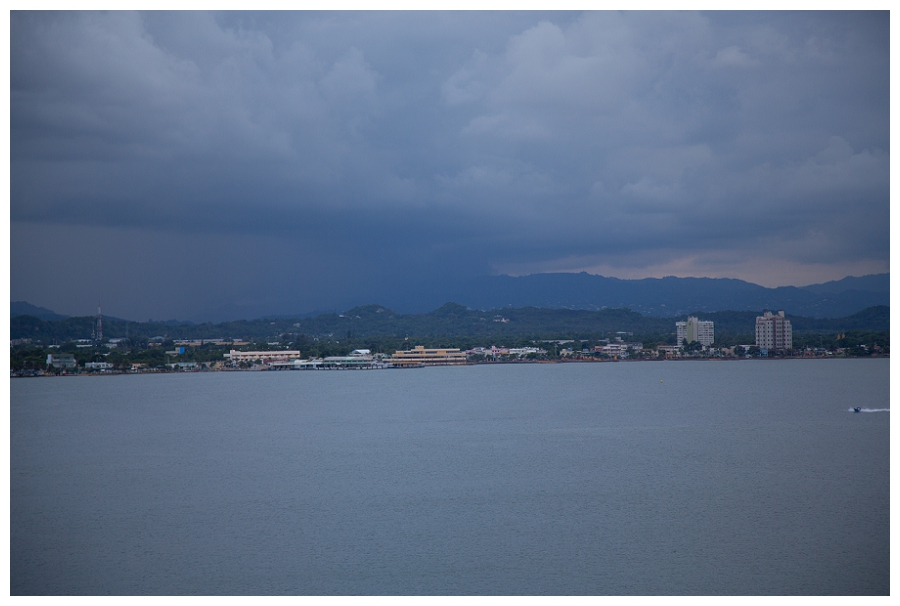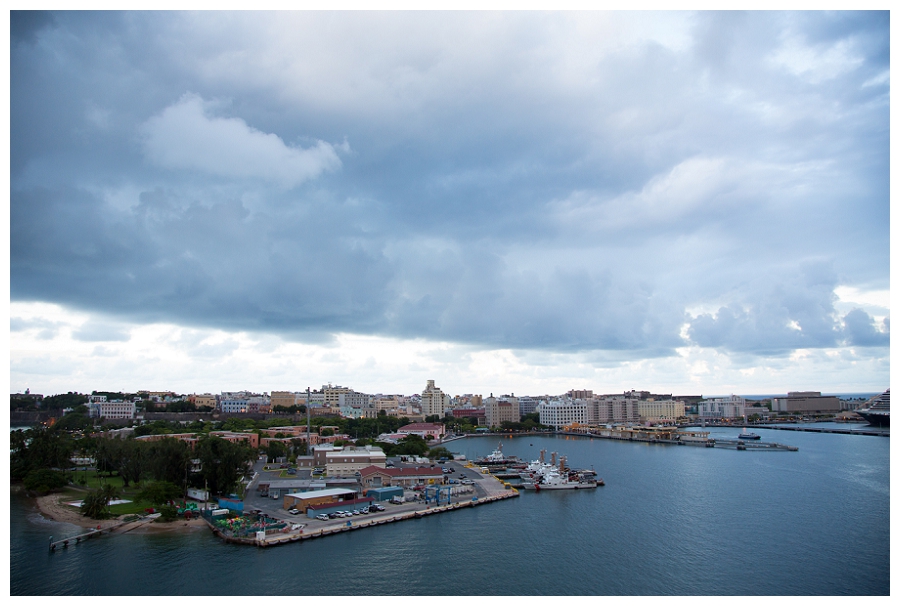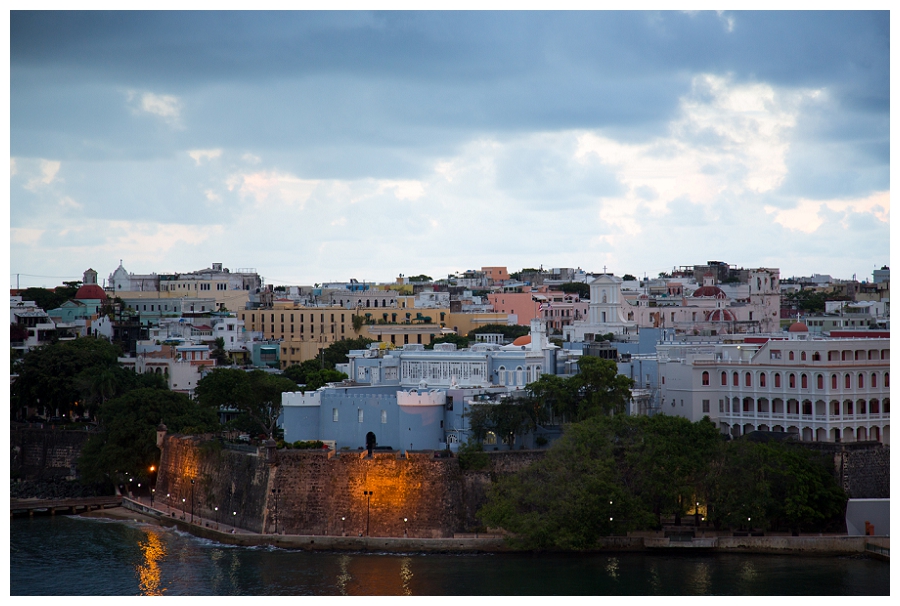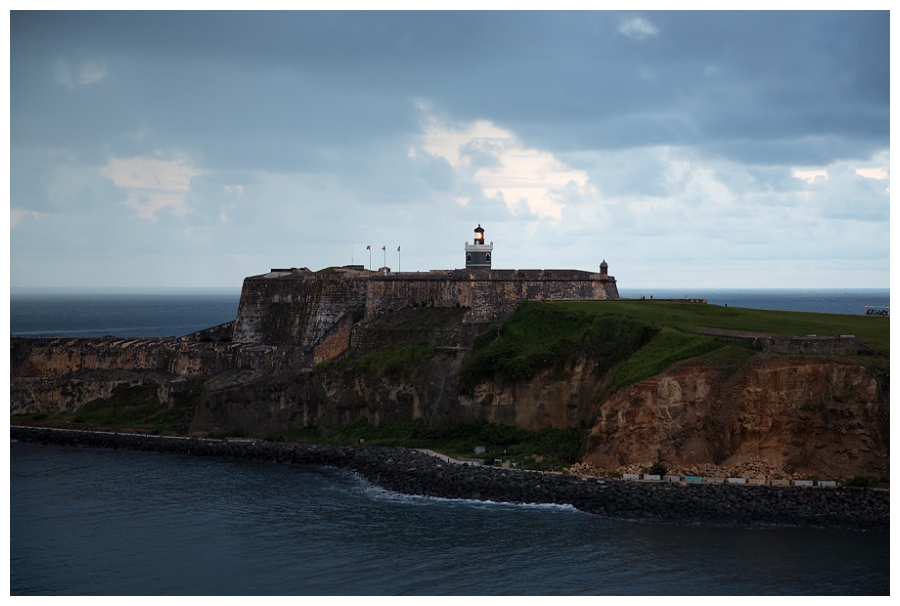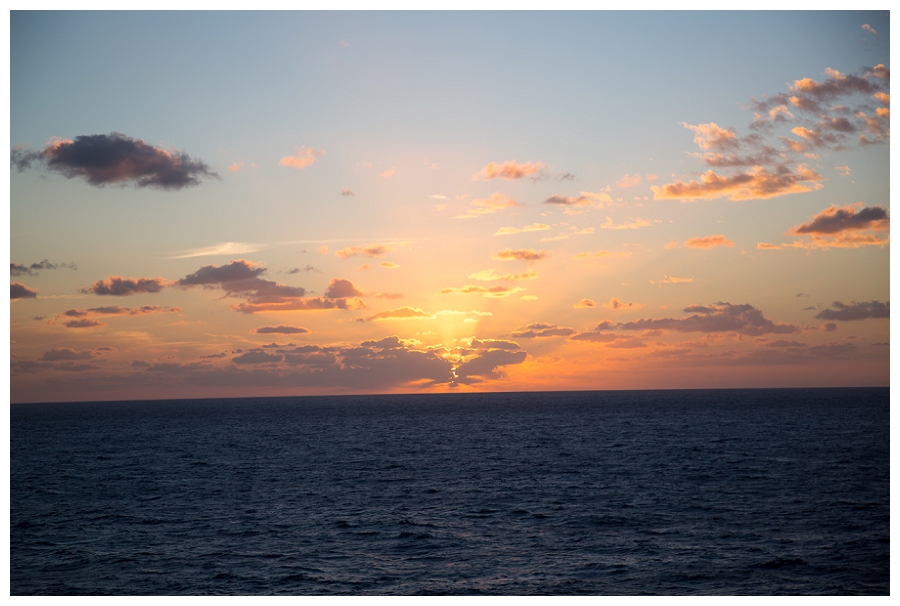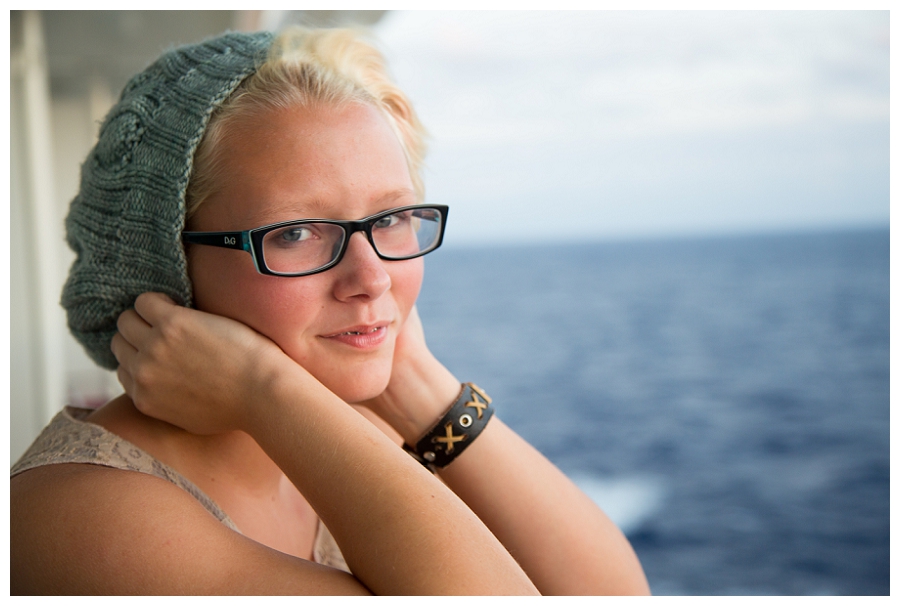 This made me think of the Pirates of the Caribbean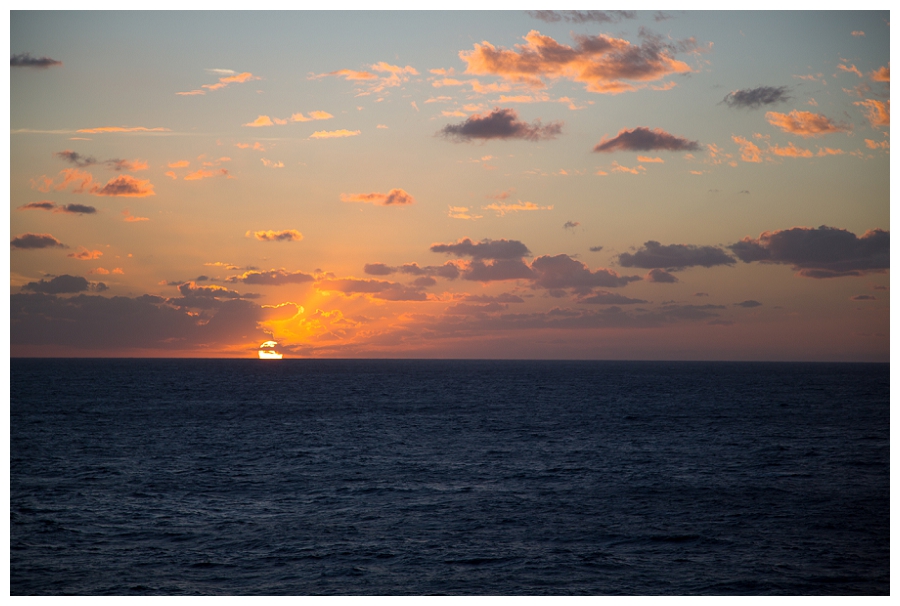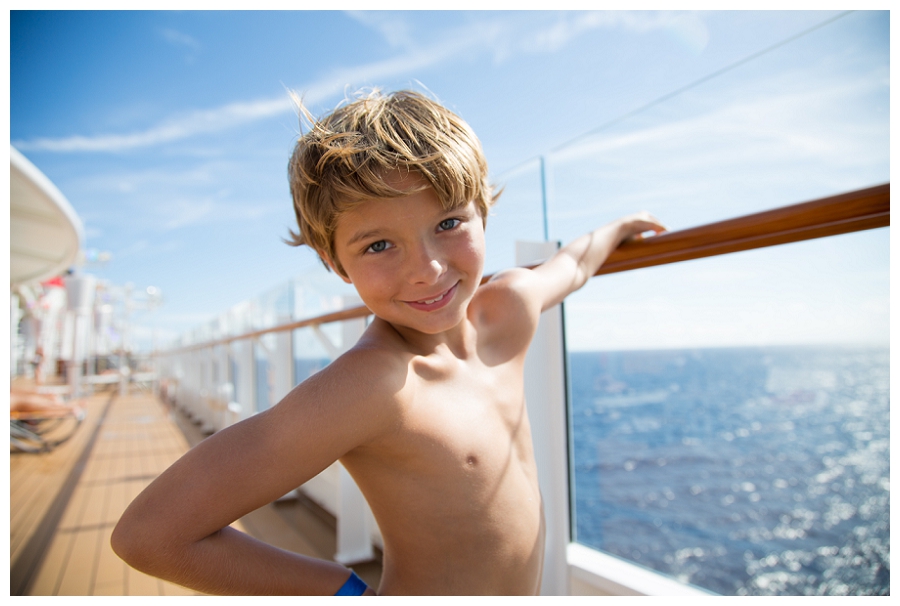 Castaway Cay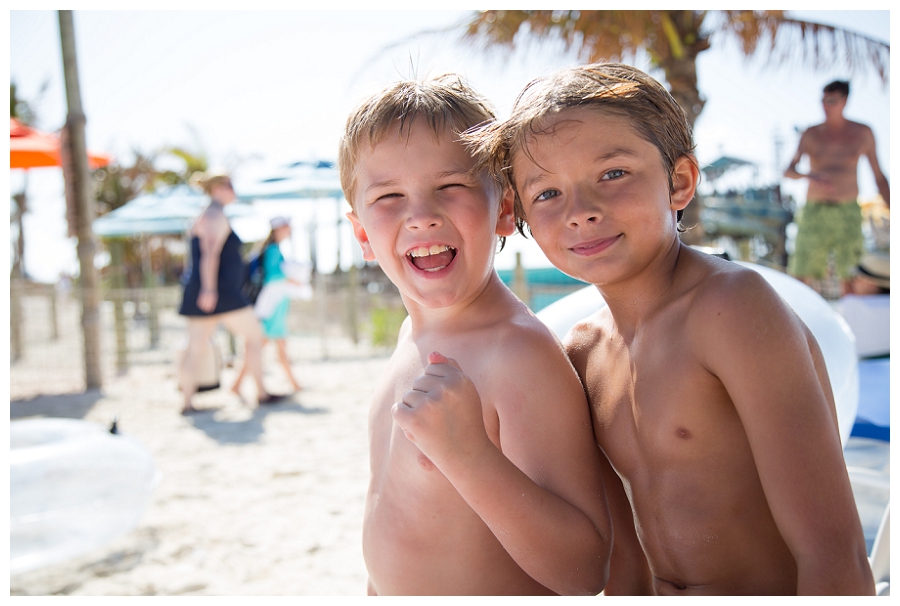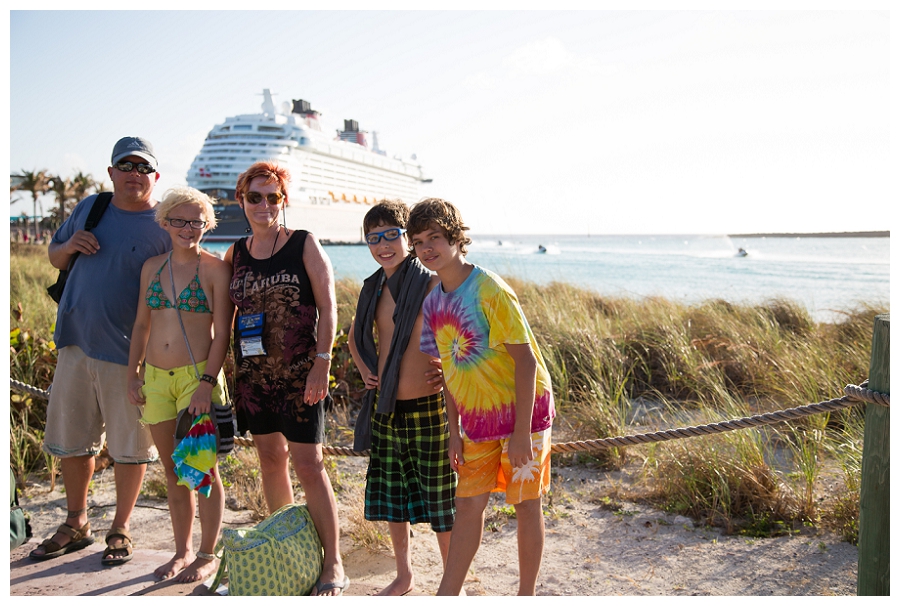 Our last night with our dinner crew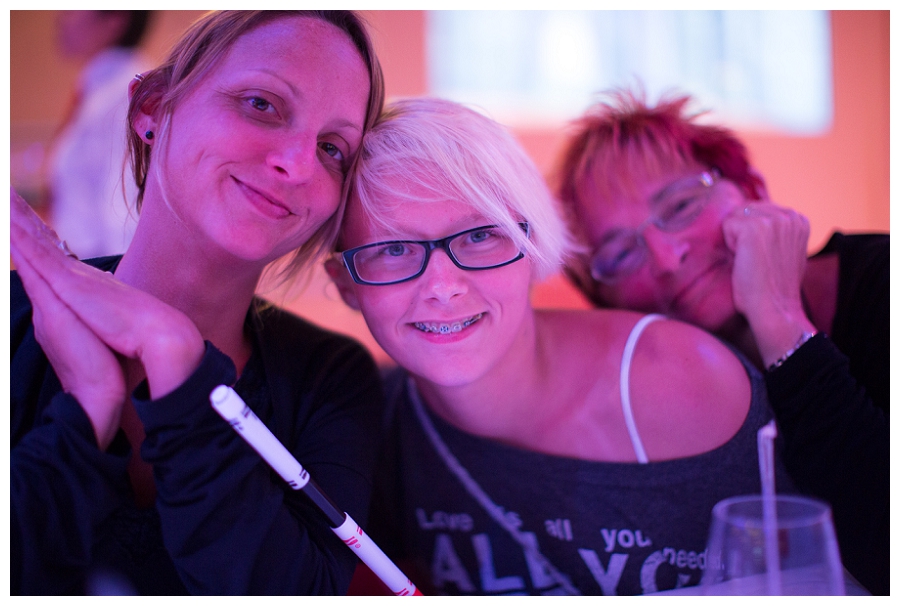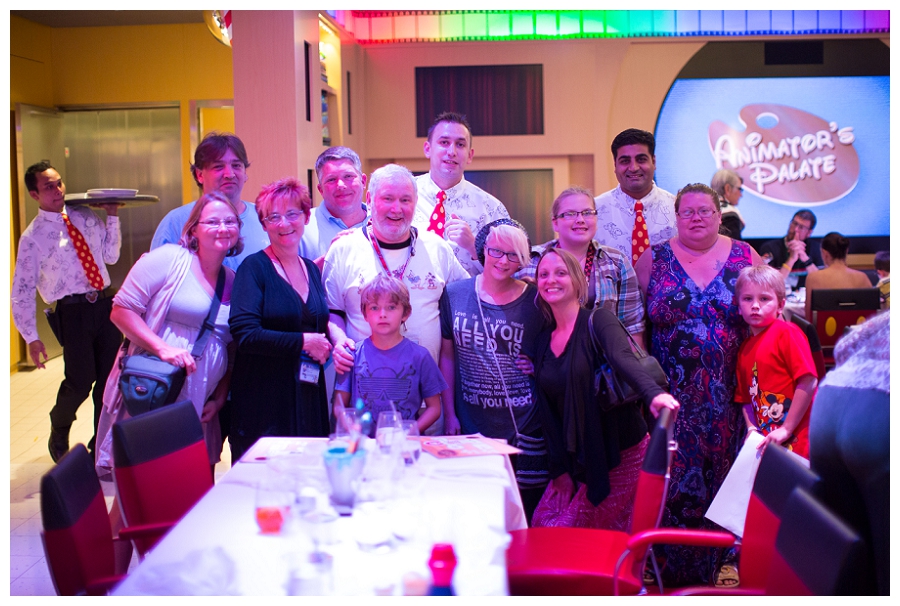 You two are the BEST!!! Love you!