My Grandma died today.  Saying that doesn't even make it real.  I feel like a zombie.  I am just going through the motions of life right now.  This Woman has been an essential part of my life for 40 years.  And she's gone???  That can't be!  I even knew it was going to happen.  81 year old Women don't recover from aggressive brain tumors.  So I KNEW it was coming.  So why do I feel like someone kicked me in the teeth??  There is an empty spot in my heart right now where my Grandma used to be.
I won't ever smell her Dove soap after she has had a bath again.  Or watch her put spit rollers in her hair.  Or eat Rocky road ice cream with her.  Or watch her favorite "programs" or go to the movies or go shopping or play words with friends (or old school scrabble) or talk about politics or kids or get advice or words of wisdom (2 of my fav's are "It hurts to be beautiful!"  and "Getting old's a Bitch!")  I won't get to hear her voice or the awesome way she whistles or her laugh…
….And it hurts so bad….I miss you Grandma.  You were one of the most amazing people I have ever known.  You were always there for me.  I loved talking to you and hanging out with you and I will miss our times together so much.   Thank you for all you have taught me…to be strong, to be independent, to take crap from no one, and to be a good wife and Mother and to laugh…when all else fails…to LAUGH!  Your humor in life and the way you can crack a joke in the face of adversity has always been one of my favorite things about you!  Thank you for teaching me that!  I have been so sad that I wasn't in Birmingham all week, so instead, I have been looking at old pictures…these are some of my favorites.
My Grandma's Grandpa was a photographer…coincidence…I think not!  🙂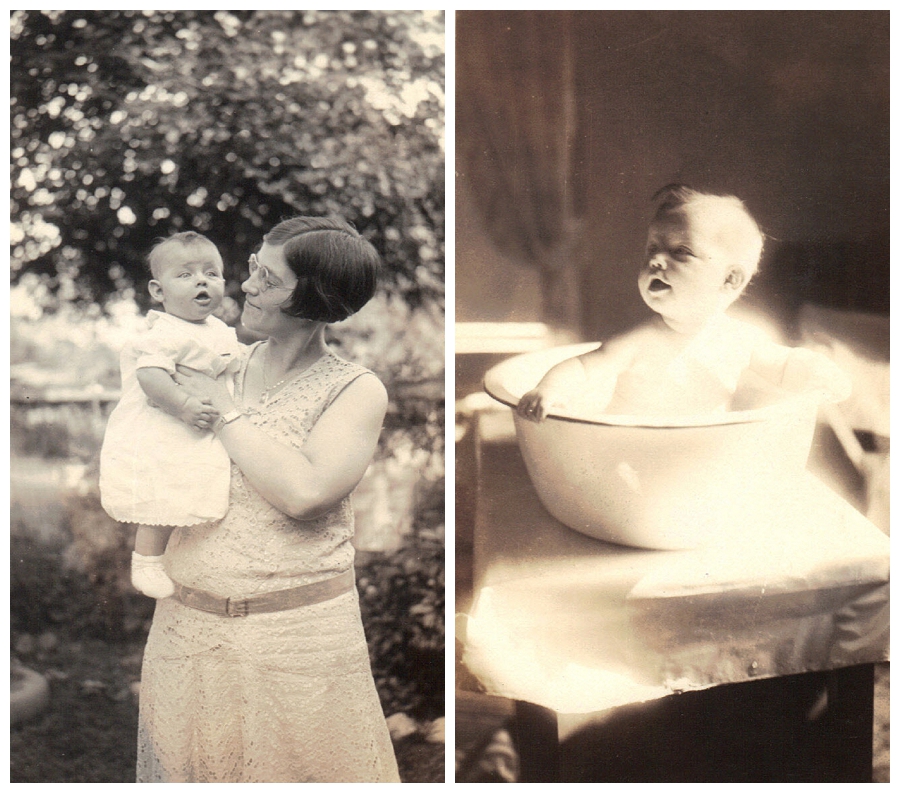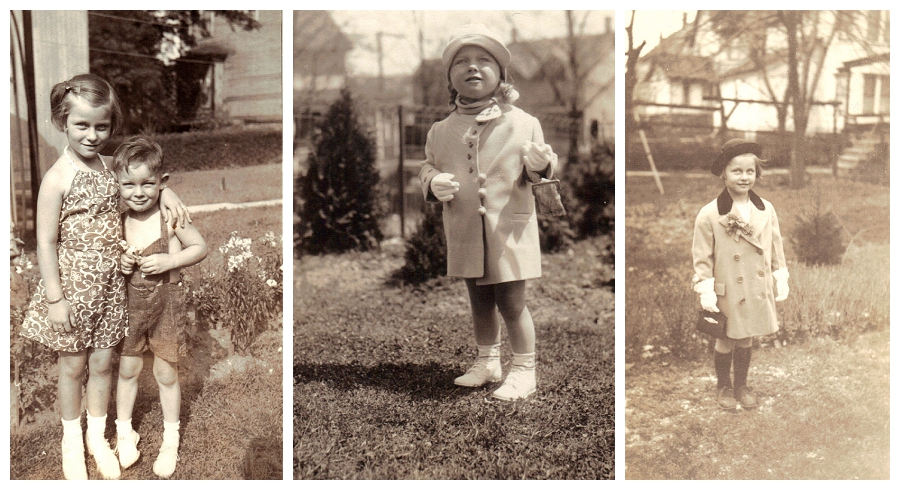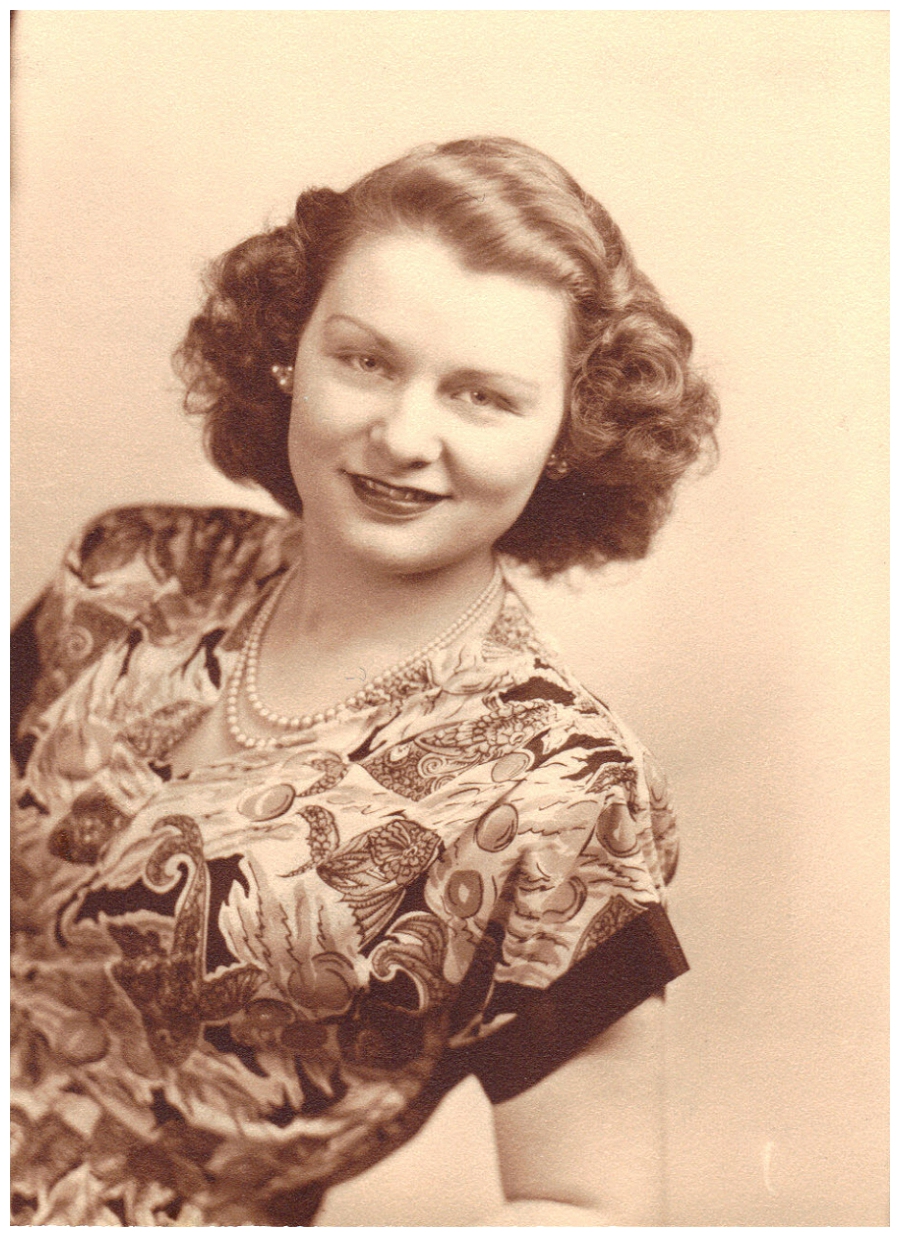 I love the way my Mom is looking up at my Grandma…and she is smiling…but that other Woman looks very serious!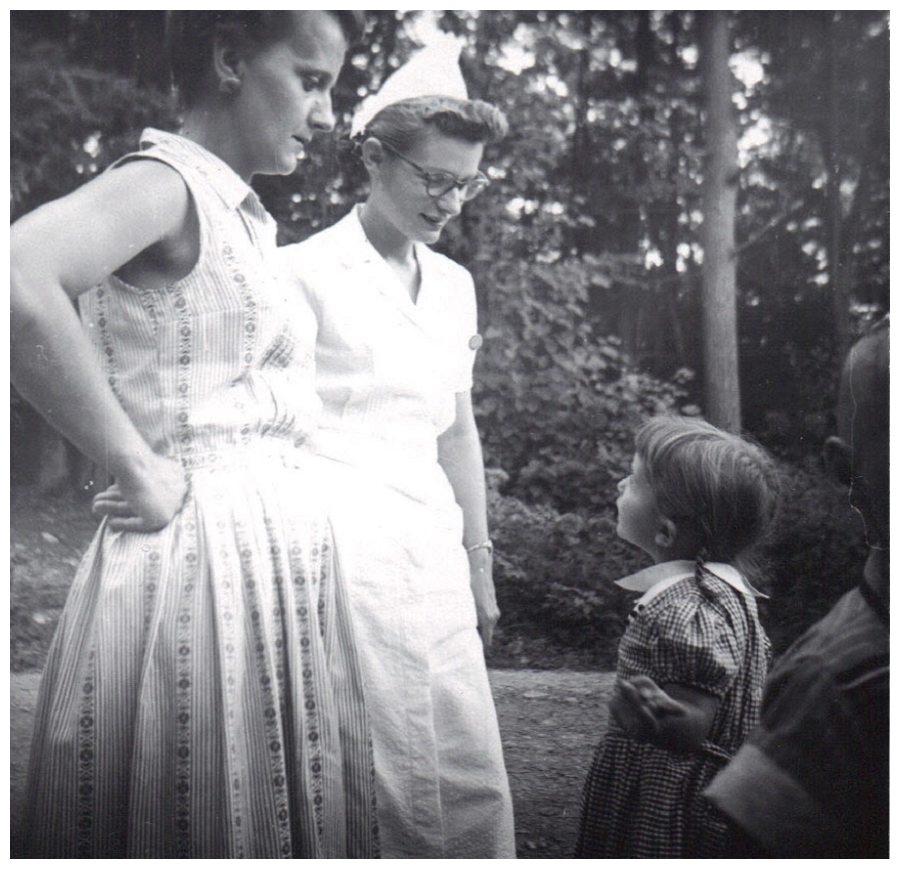 Would you believe that this is my Mom's wedding day, and she wore that dress, the purple and green one!! 🙂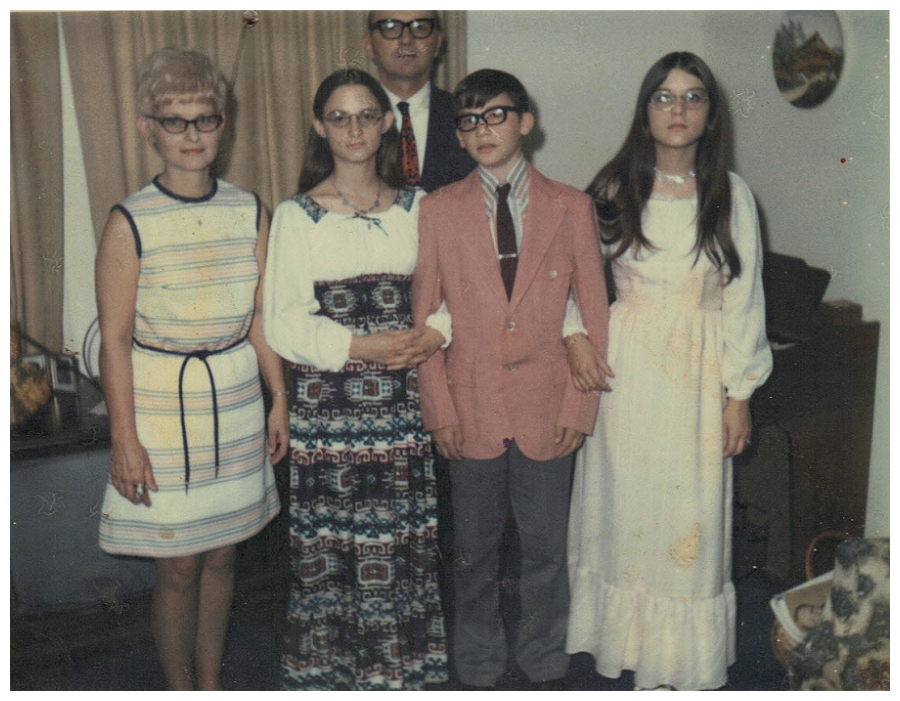 I have always wondered what my Grandma is saying to me in this pic (Simmer Down!!  Quit Fartin' Around)…and I love it!!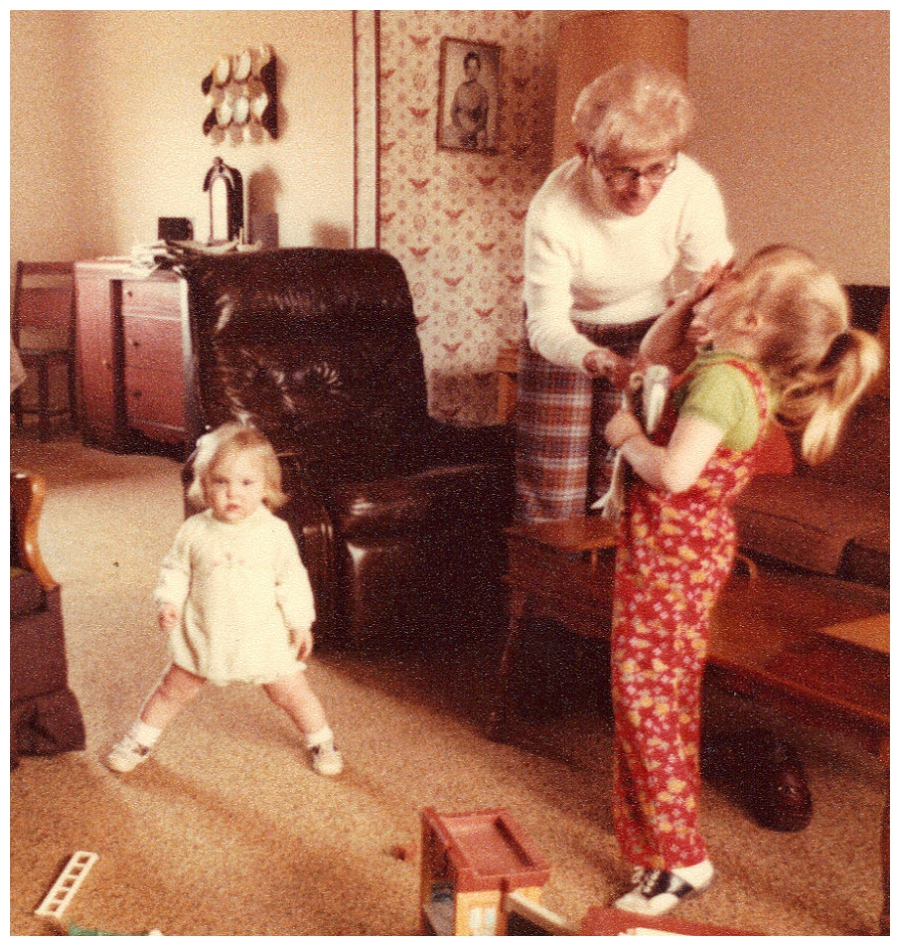 My wedding day…I didn't wear purple and green, but I did wear that 16 month old child! 🙂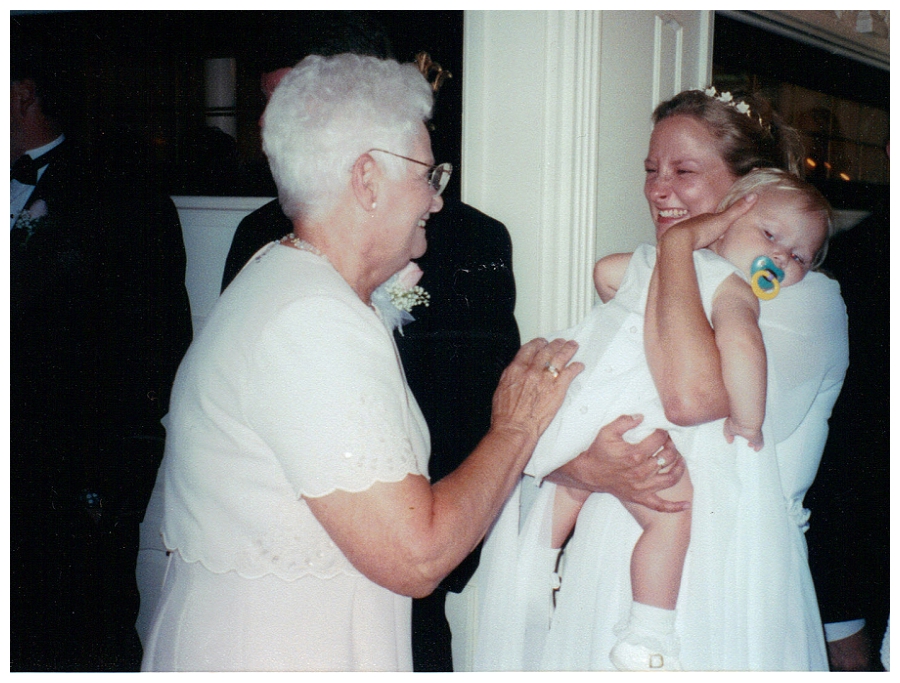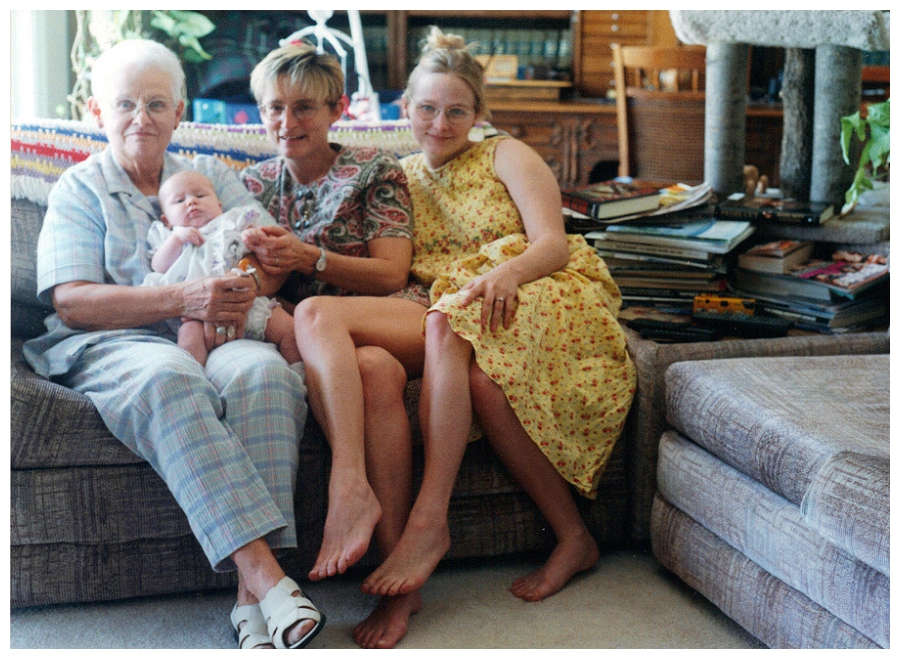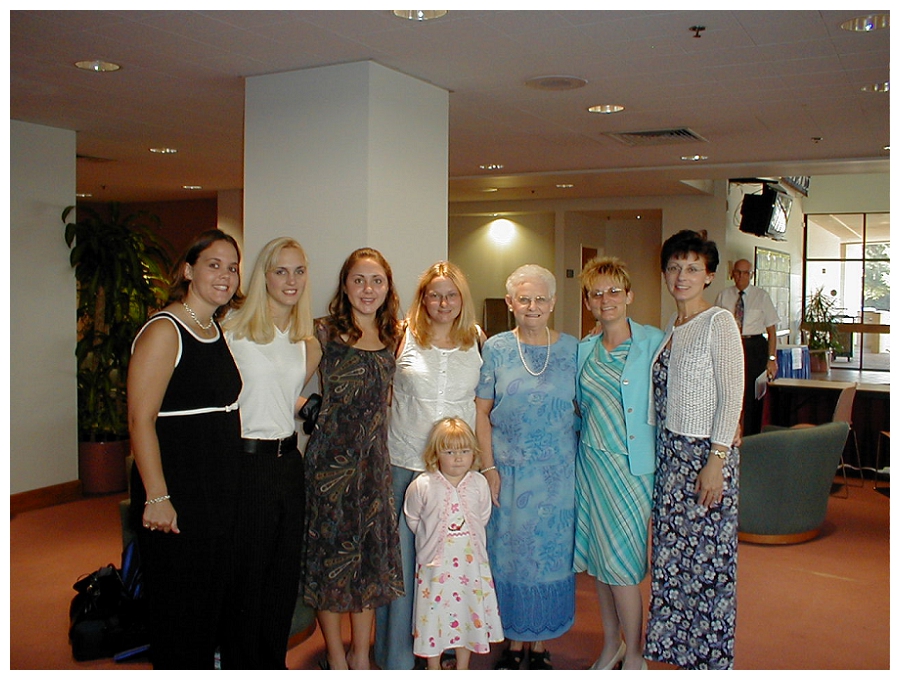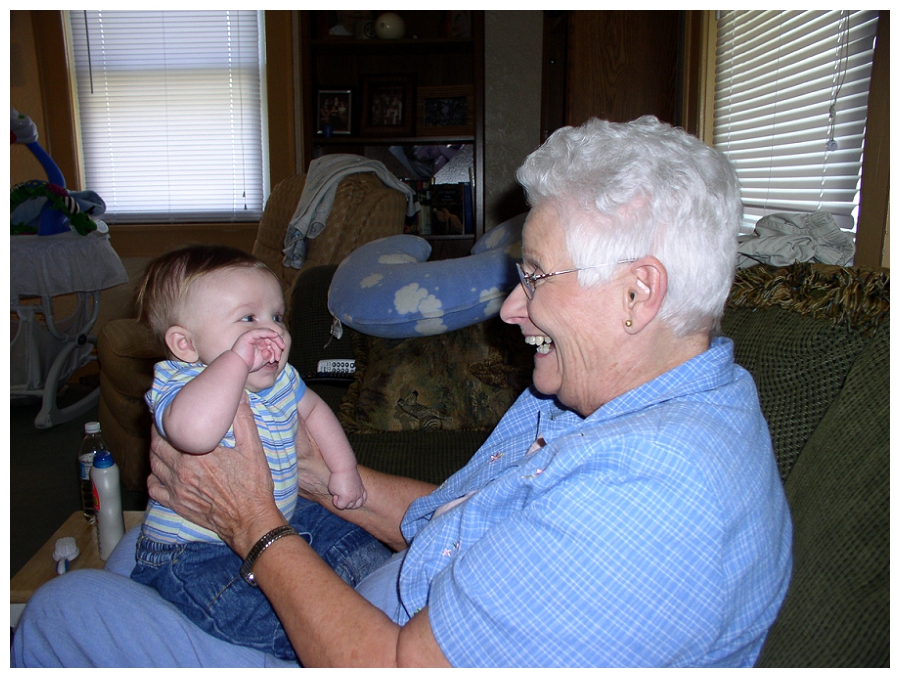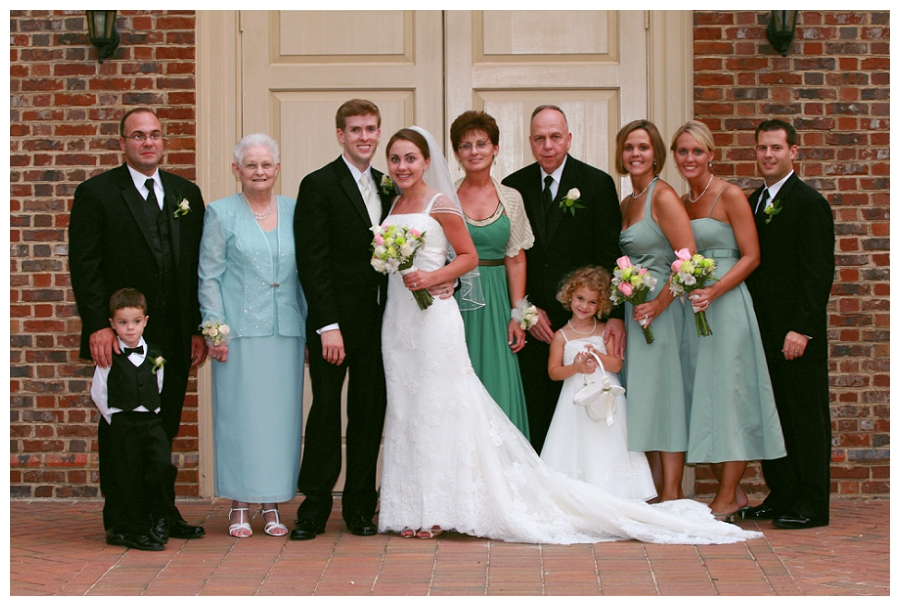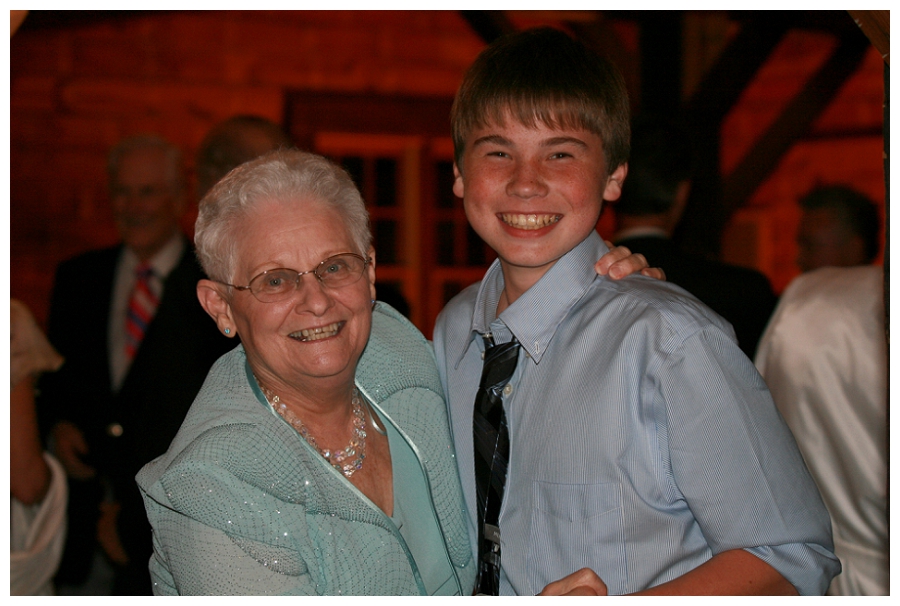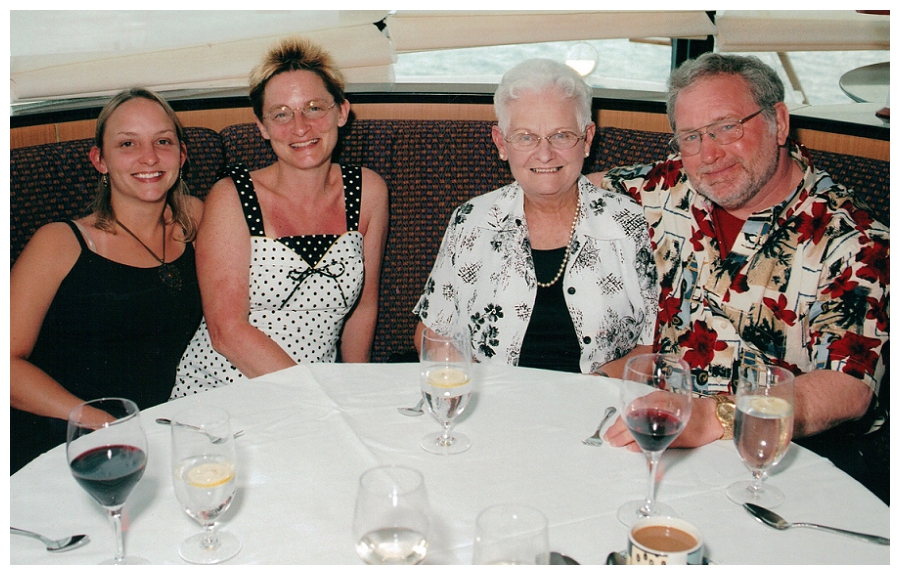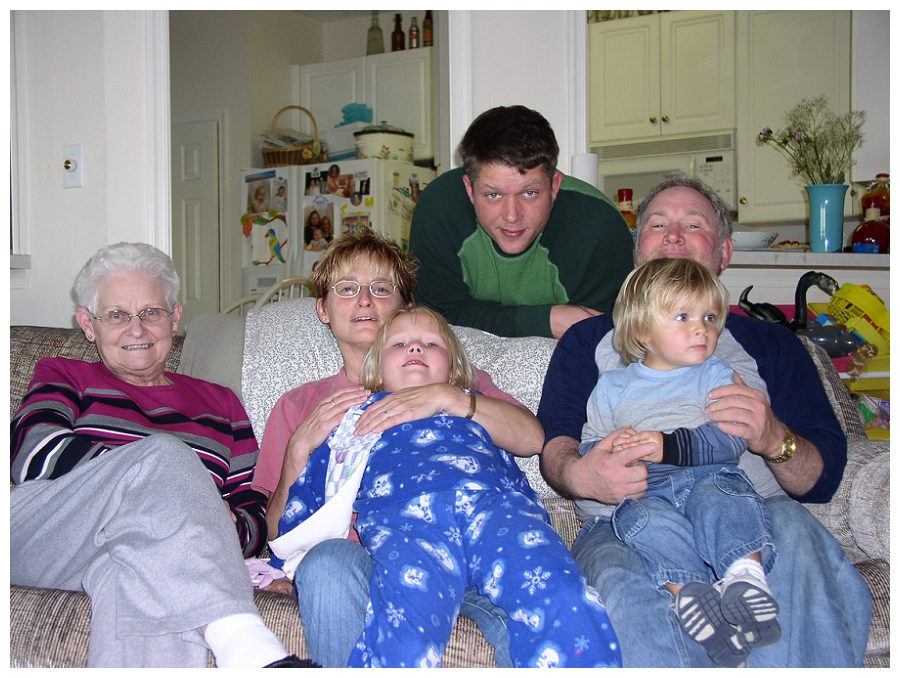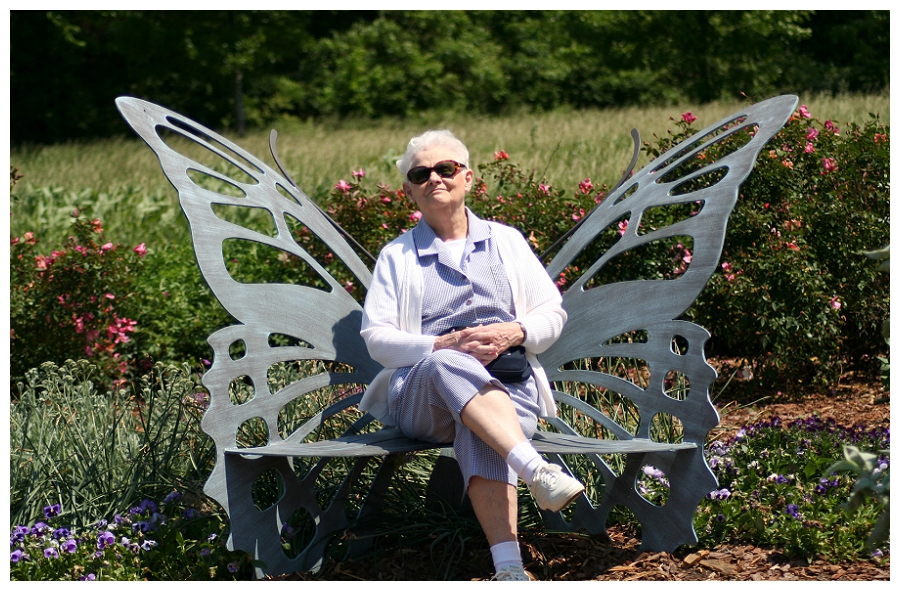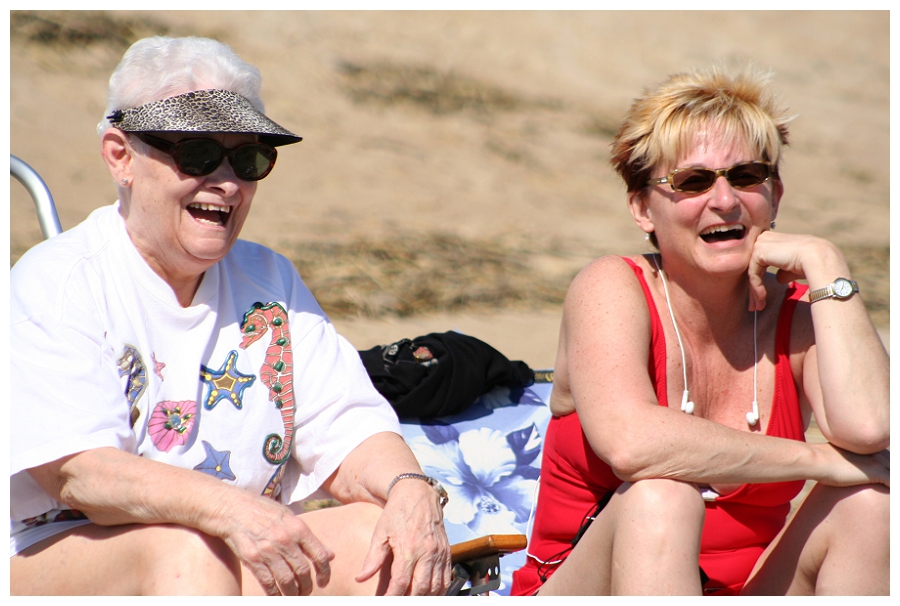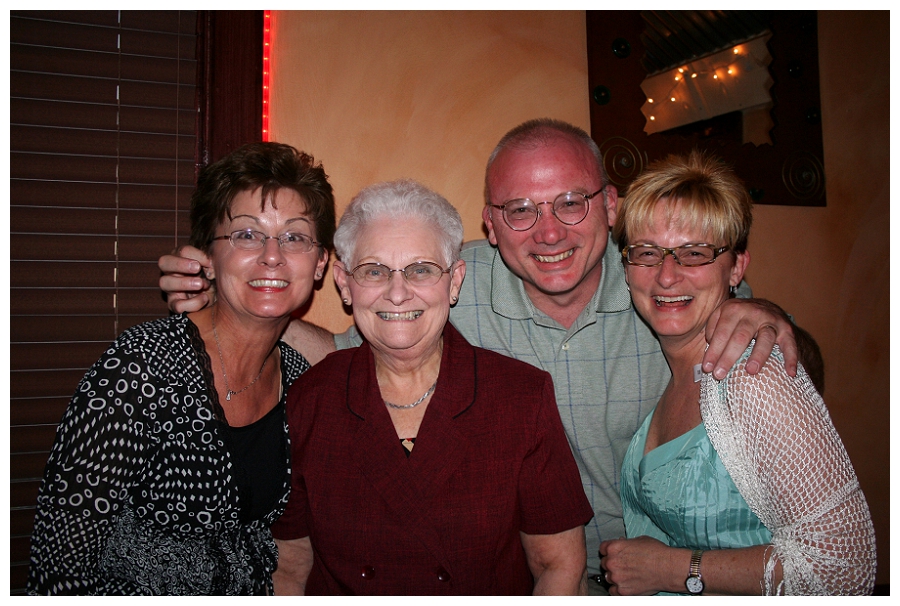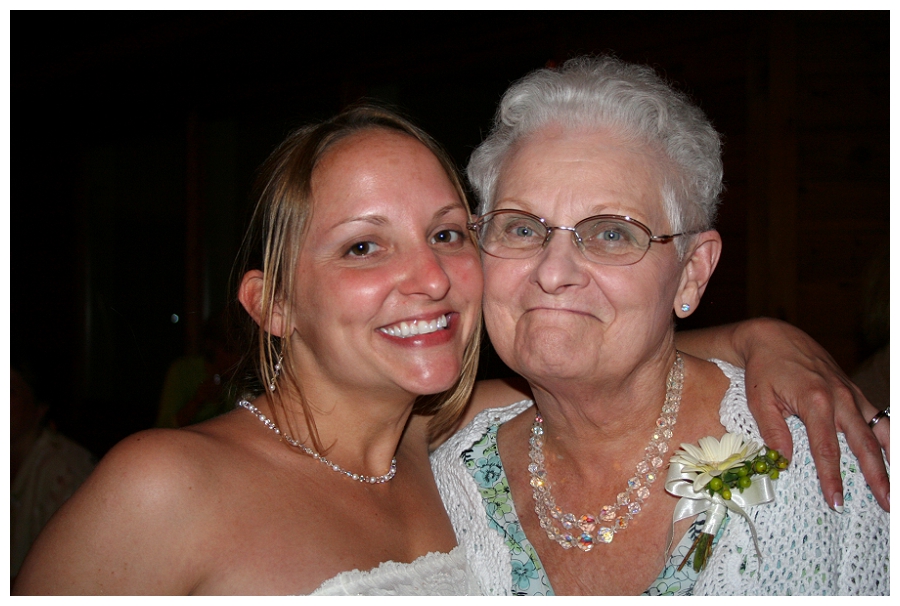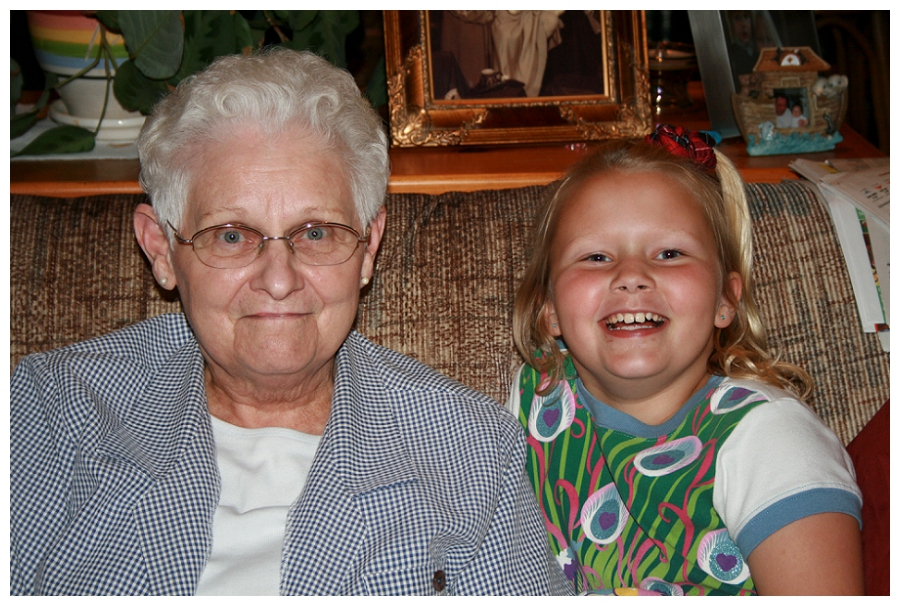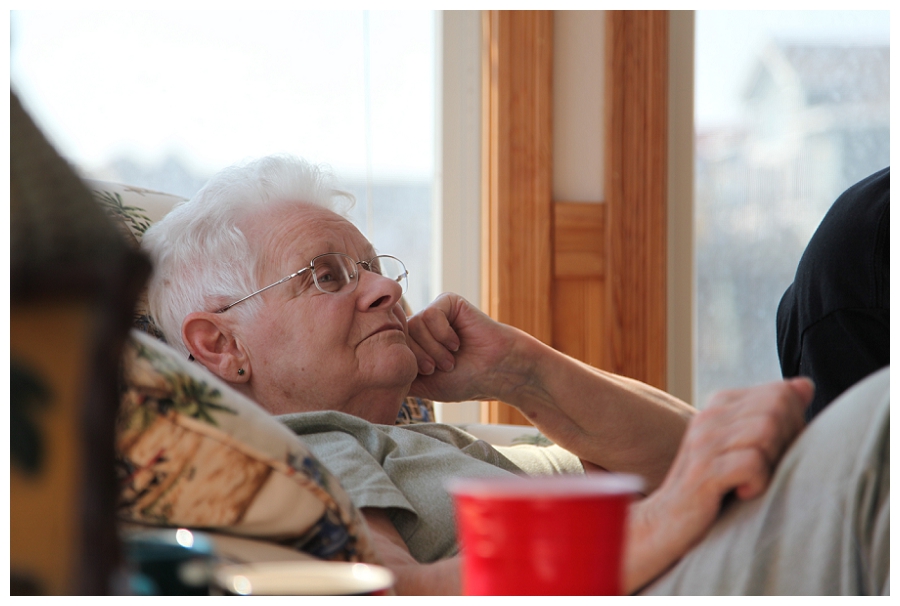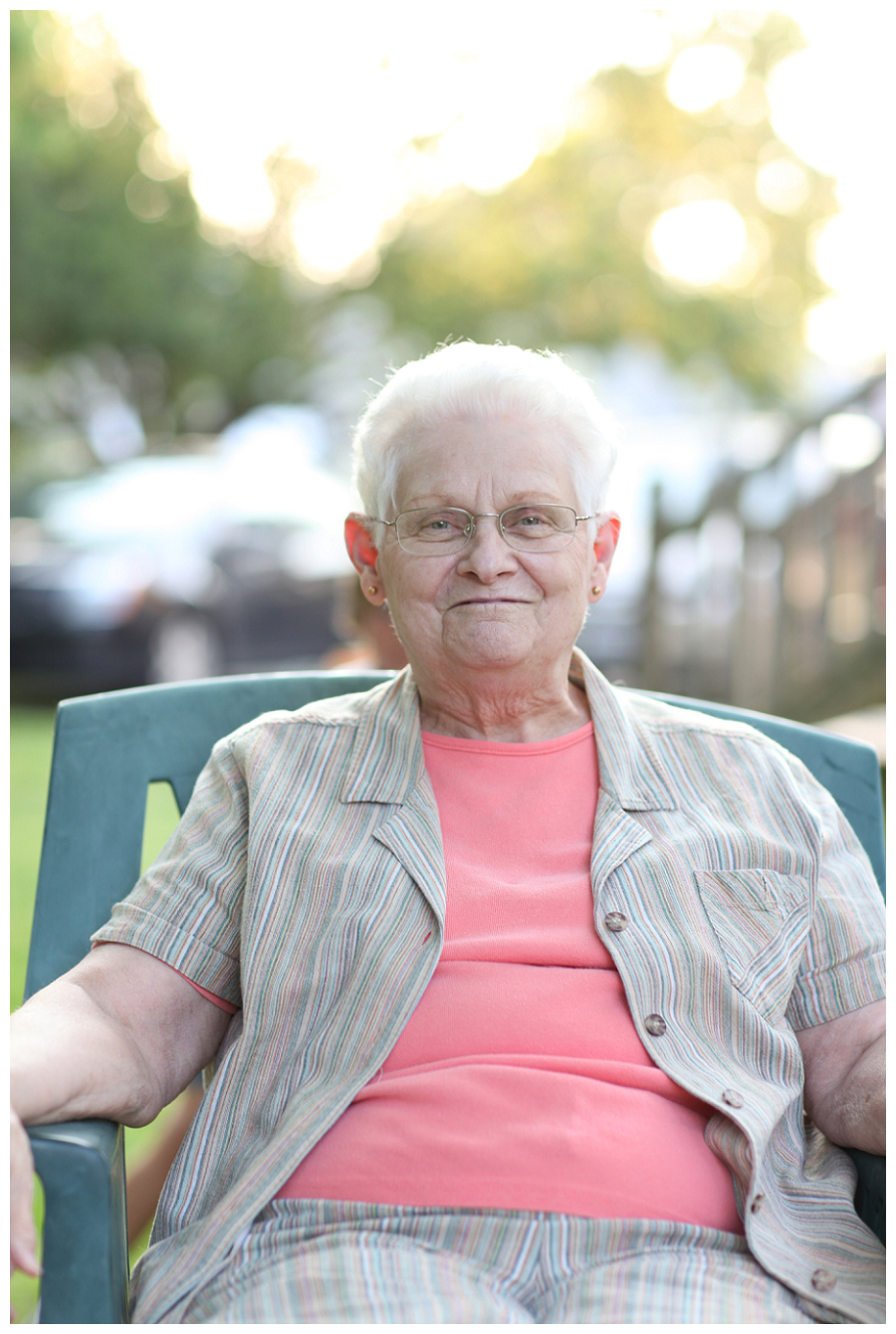 The whole beautiful Family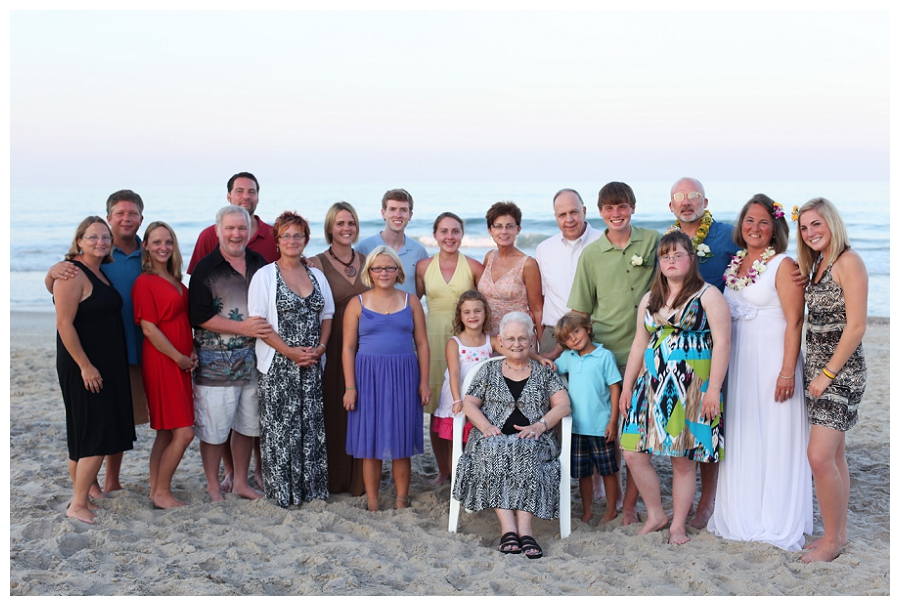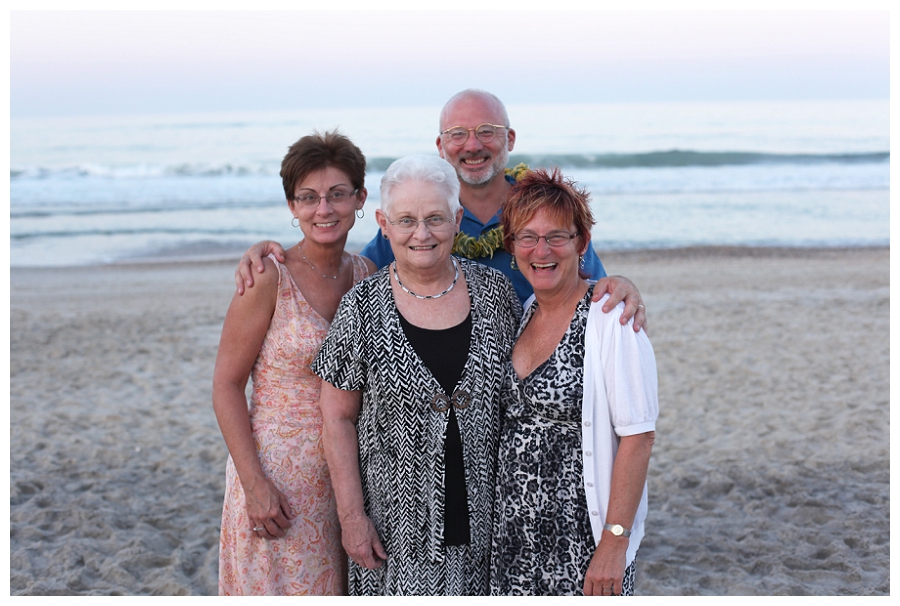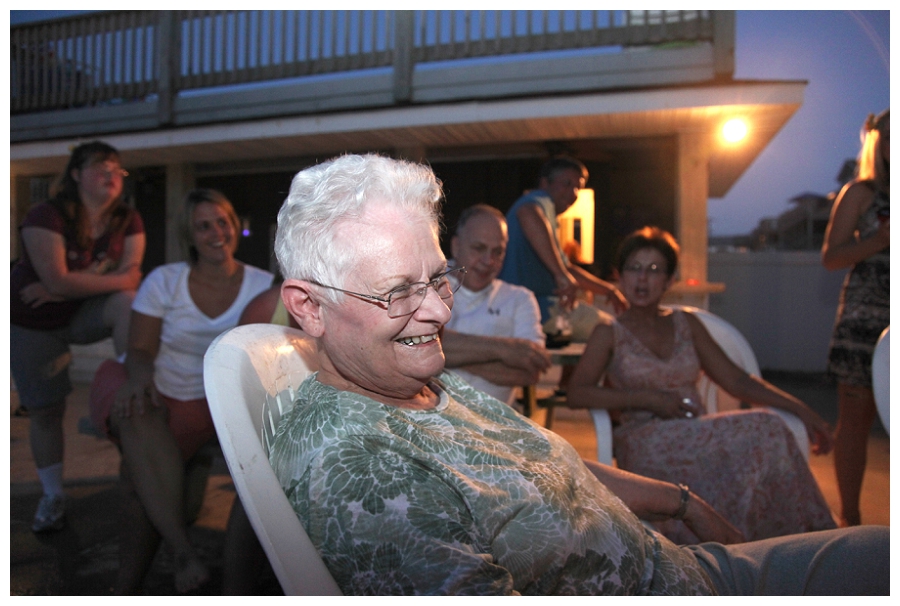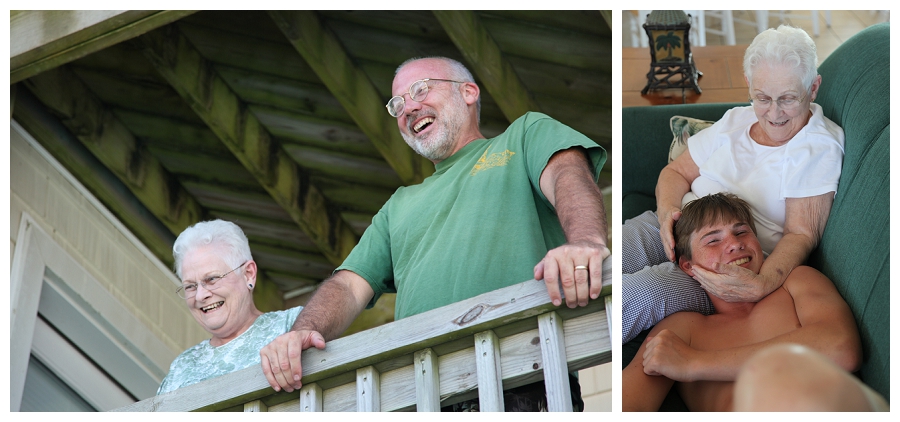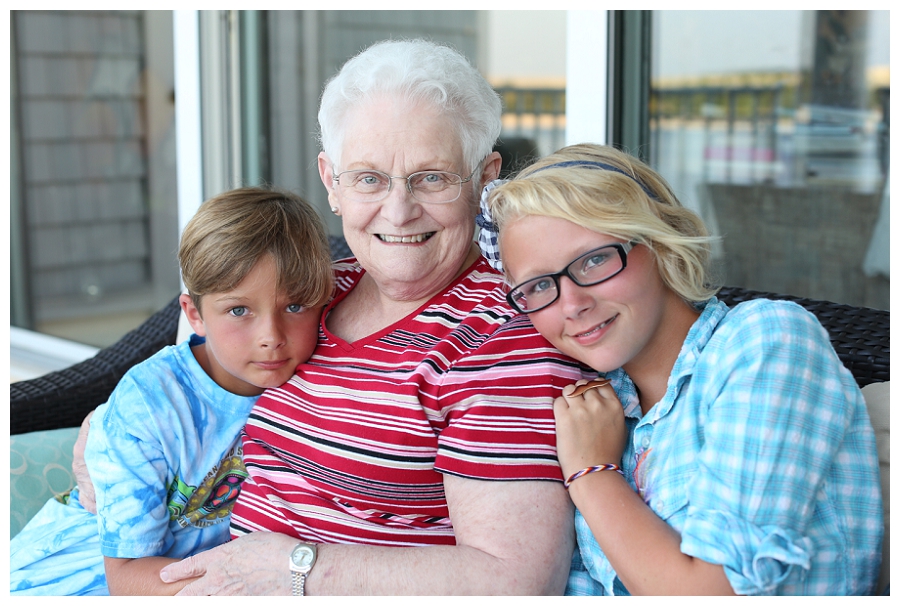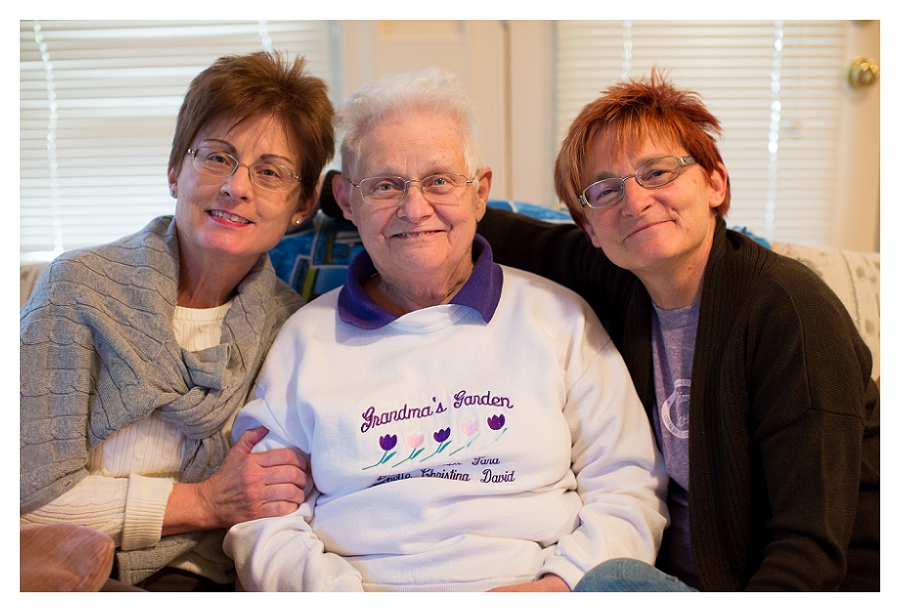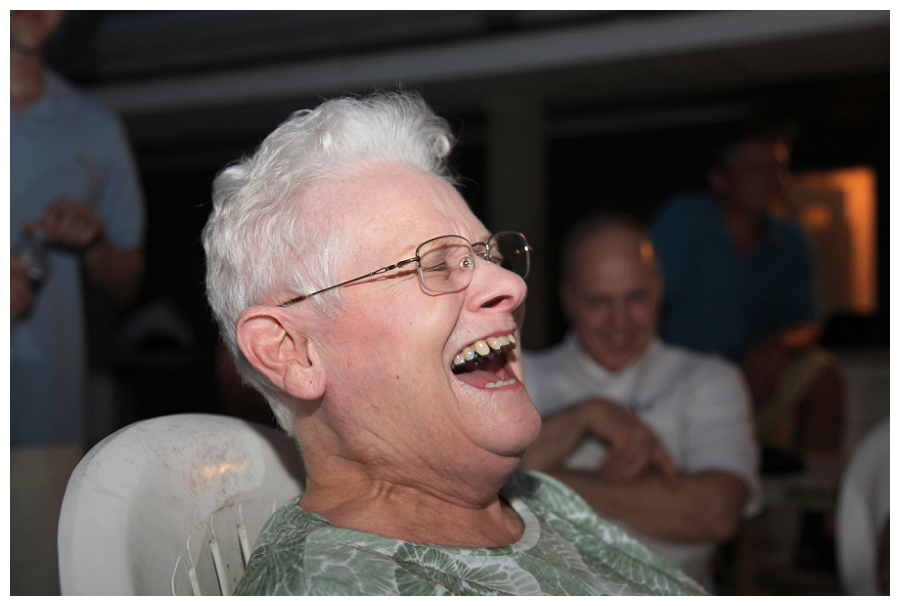 So I will try to remember that today…with the tears brimming in my eyes and the huge lump in my throat…Grandma would want me to laugh.  That is what you would have wanted.  And I will keep trying!  But I will end this with some lyrics to one of your favorite songs…Leaving on a Jet Plane
All my bags are packed I'm ready to go
I'm standin' here outside your door
I hate to wake you up to say goodbye
But the dawn is breakin' it's early morn
The taxi's waitin' he's blowin' his horn
Already I'm so lonesome I could die
So kiss me and smile for me
Tell me that you'll wait for me
Hold me like you'll never let me go
Cause I'm leavin' on a jet plane
Don't know when I'll be back again
Oh baby, I hate to go
Now the time has come to leave you
One more time let me kiss you
Close your eyes I'll be on my way
Dream about the days to come
When I won't have to leave alone
About the times, I won't have to say
So kiss me and smile for me
Tell me that you'll wait for me
Hold me like you'll never let me go
Cause I'm leavin' on a jet plane
Don't know when I'll be back again
Oh baby, I hate to go
Cause I'm leavin' on a jet plane
Don't know when I'll be back again
Oh baby, I hate to go
John Denver