The U.S.S. Cole has been deployed for 7 months and I know that everyone was so excited to be reunited at yesterday's homecoming, in Norfolk Virginia.  Kristen has been missing her Husband, Dante and her Son Isaiah so much!!  I have never done a homecoming for a Family that had the Mom deployed before.  I have seen lots of Dad's come home.  I have even seen Dad's meet their children for the first time…but watching a Mom reunite with her Son was pretty emotional!  The day threatened rain, but luckily the drops held off and while it was super humid their was a slight breeze while we waited for everyone to disembark!  Dante and Kristen were so happy to see one another again and Isaiah sure was happy to have his Mommy home!!  So glad you are all back together!  Thank you so much for your service and sacrifice!  My family appreciates all that you have done!!  XOXO!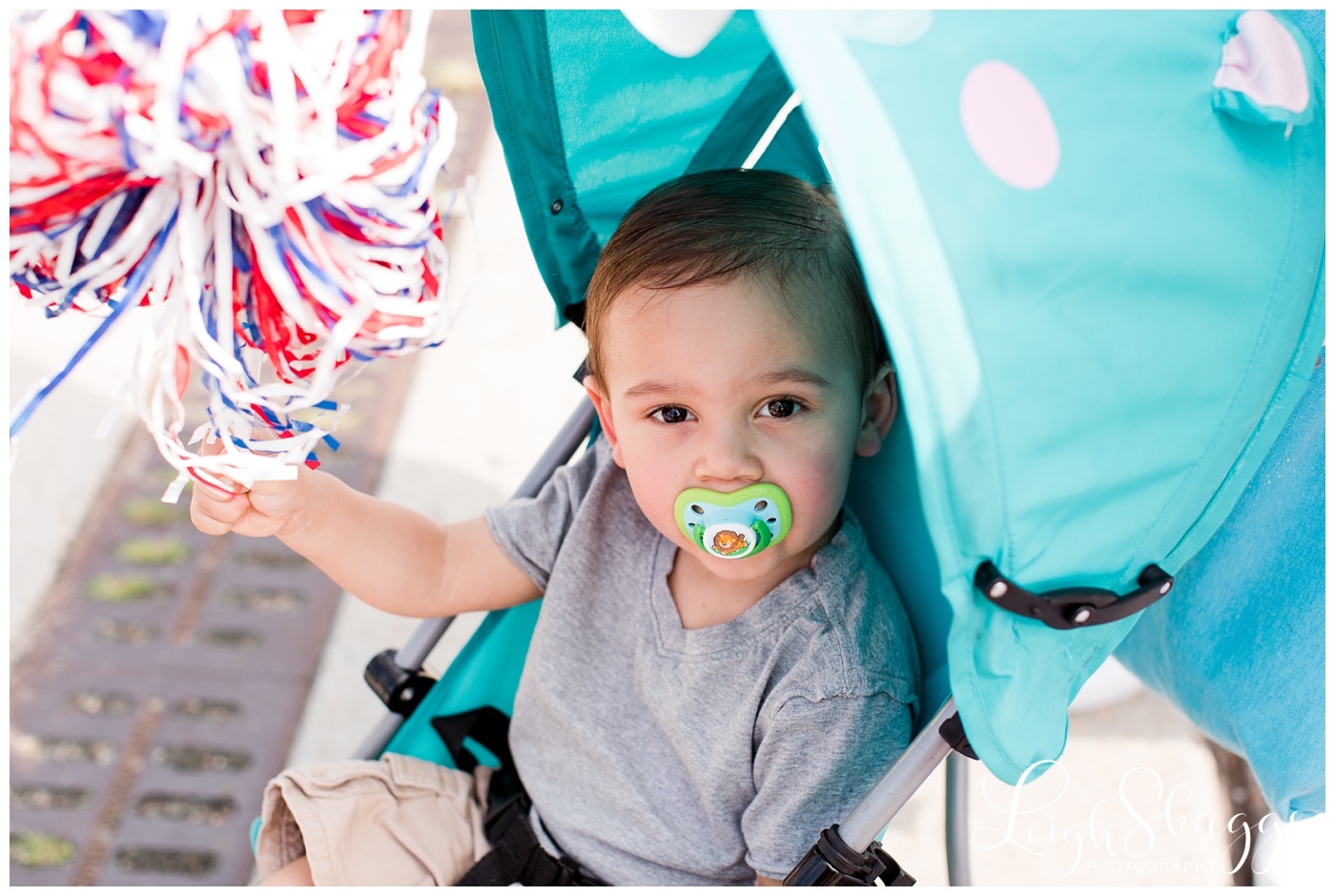 Peeking around the corner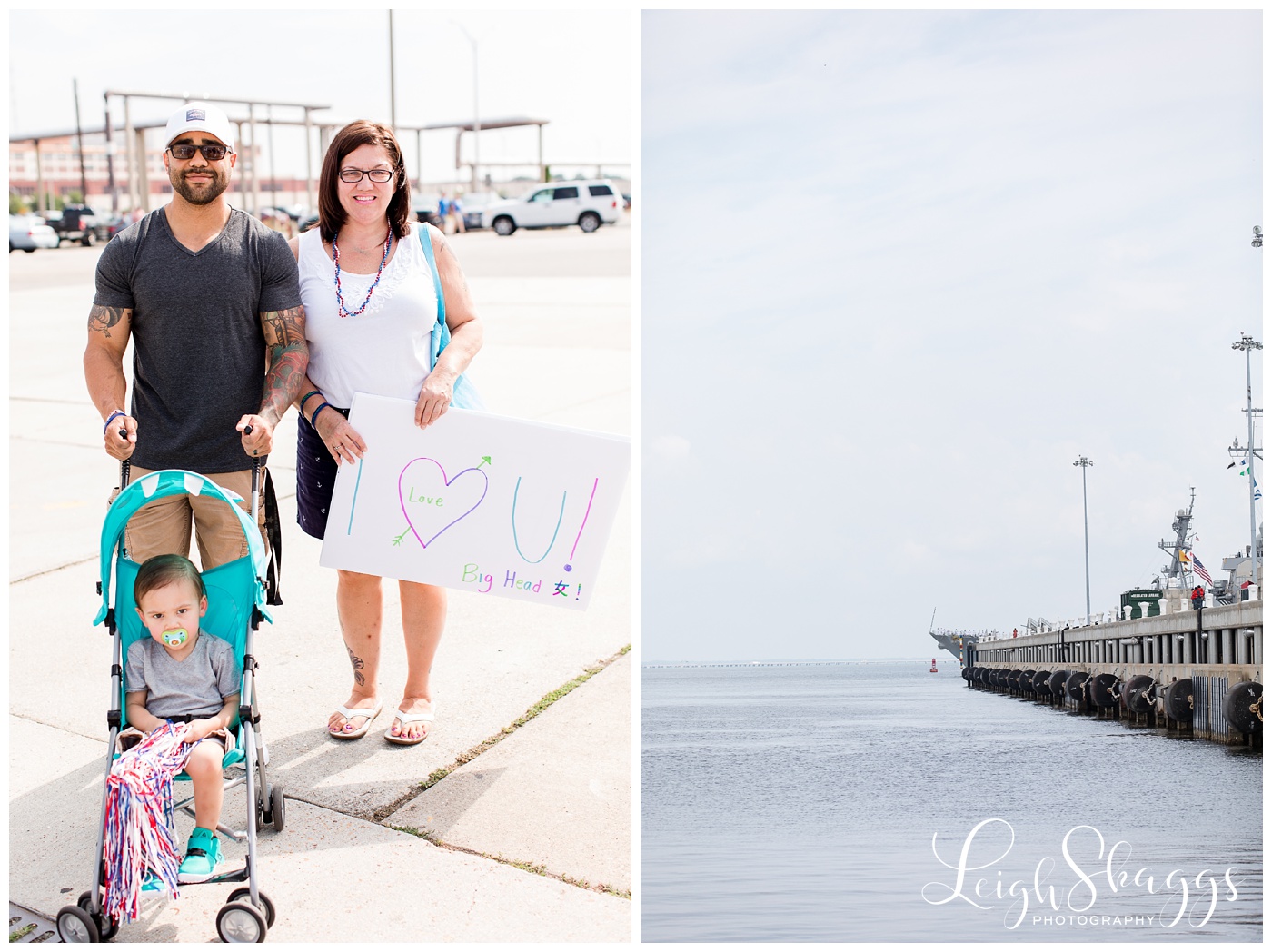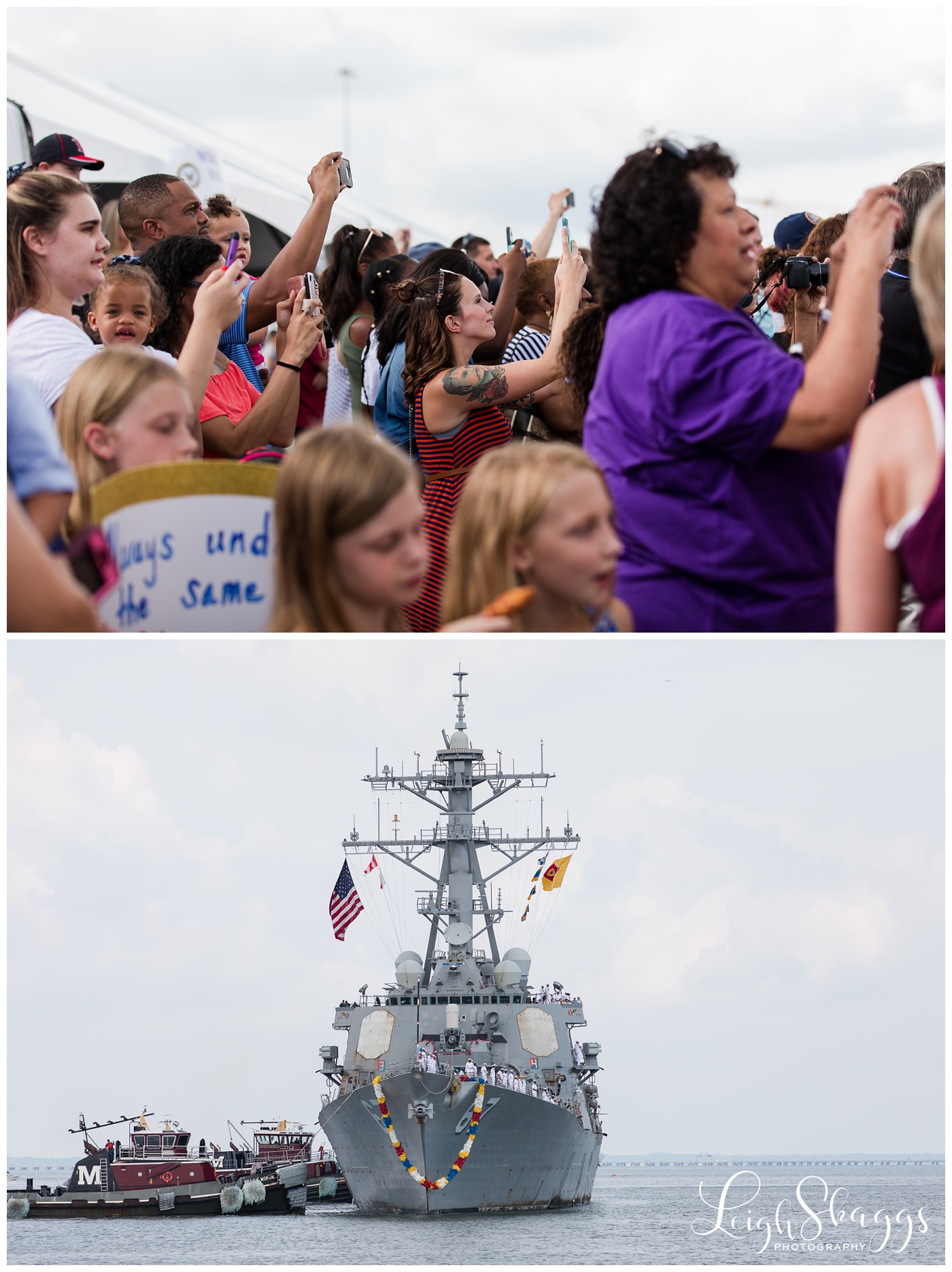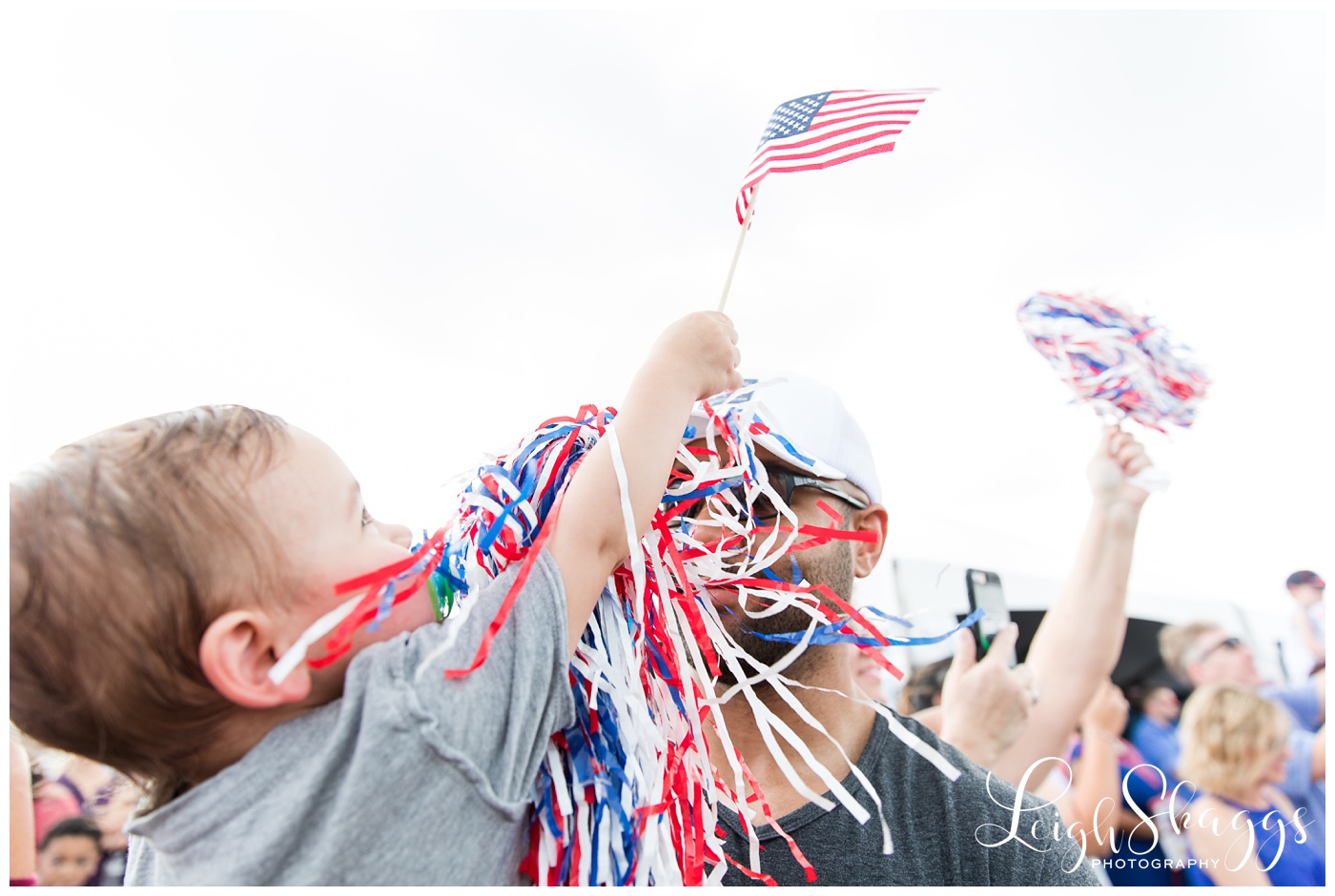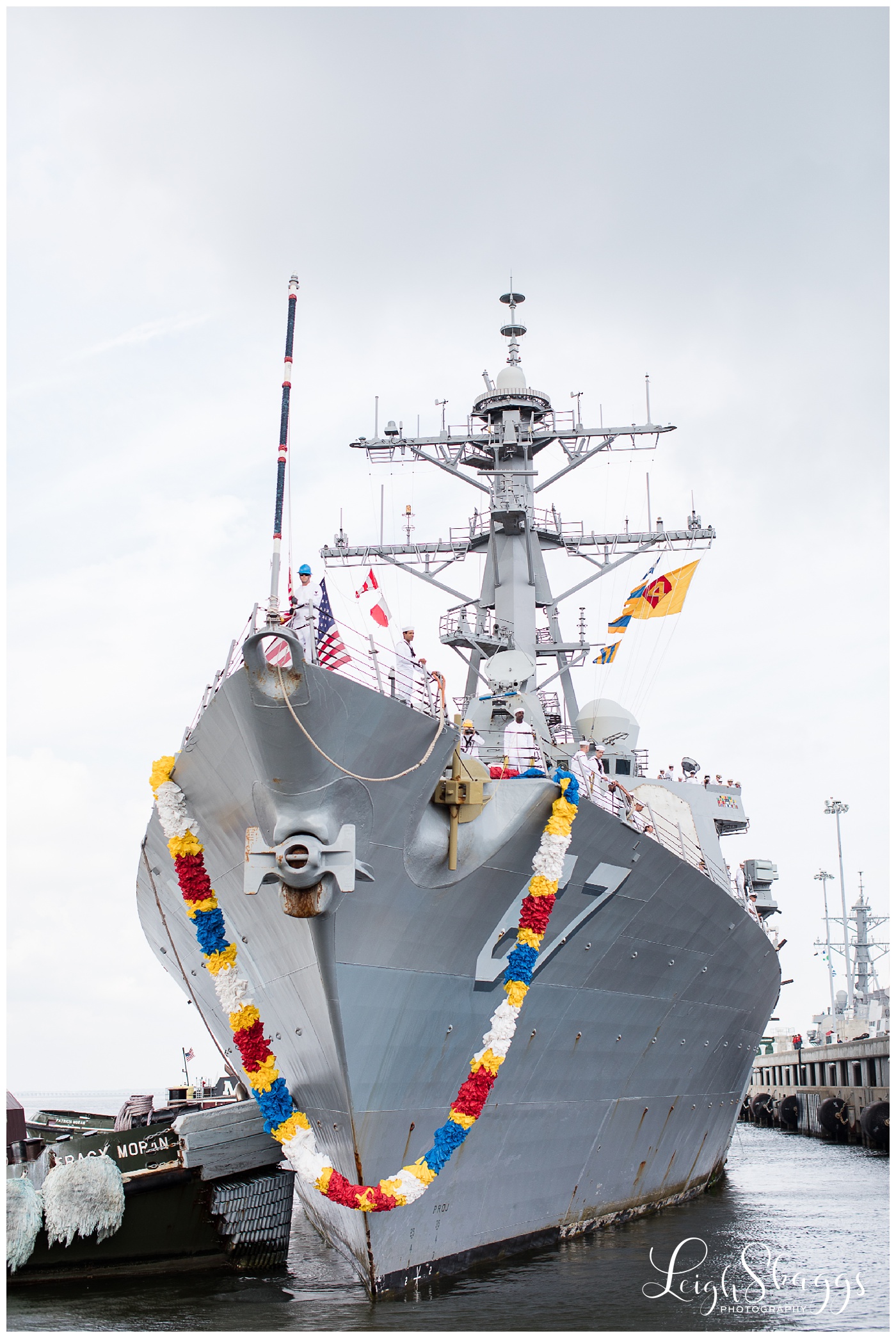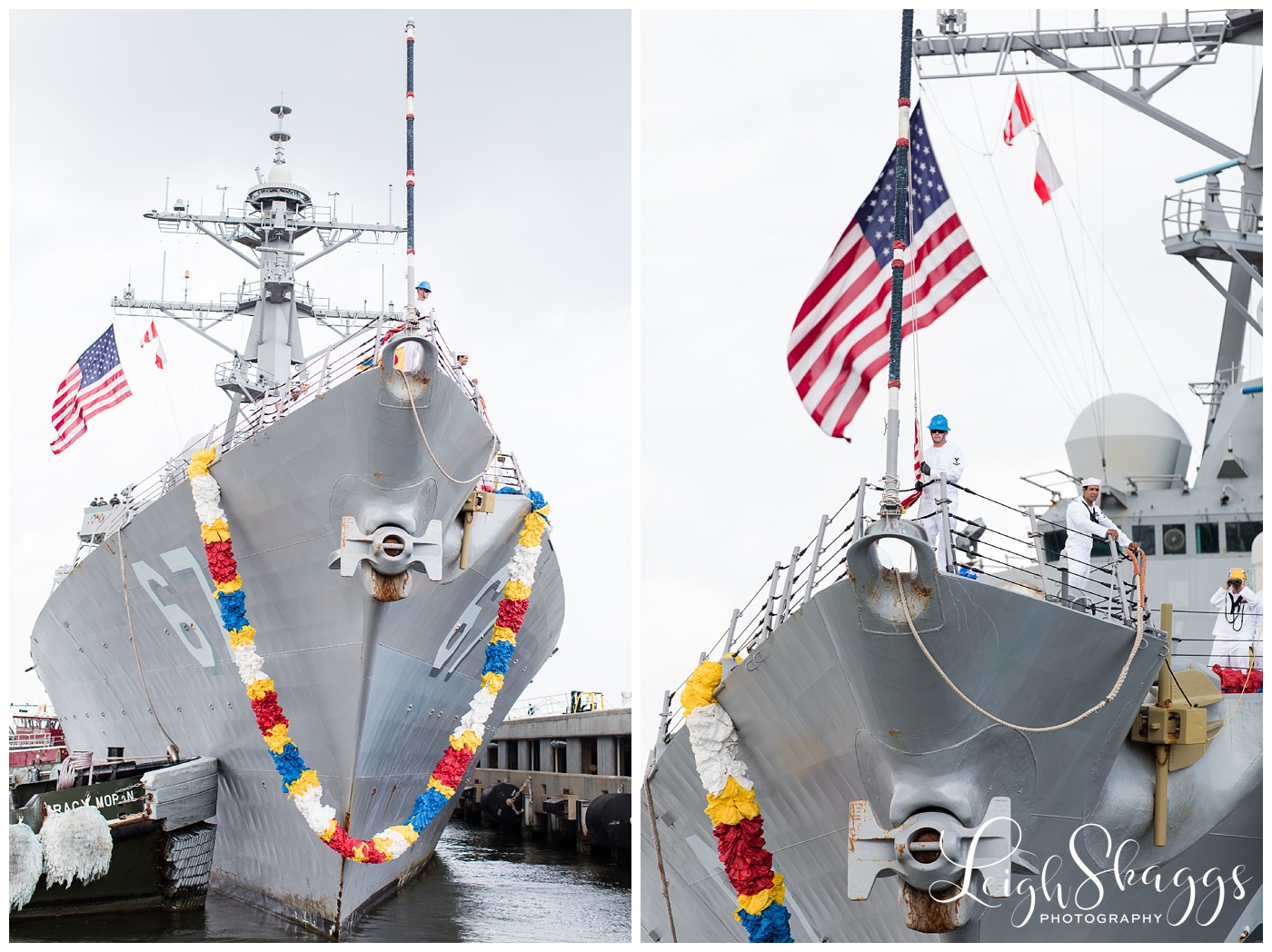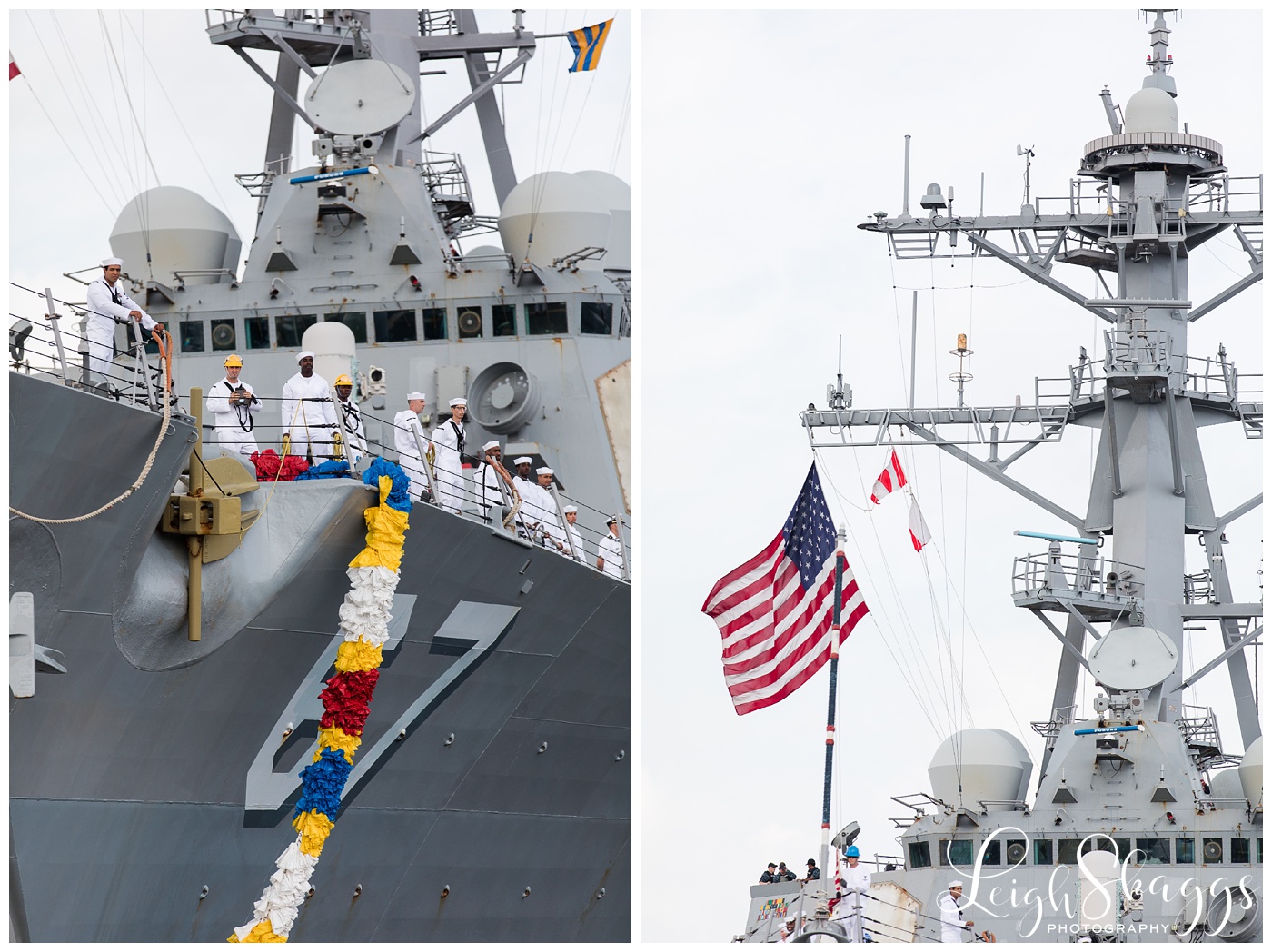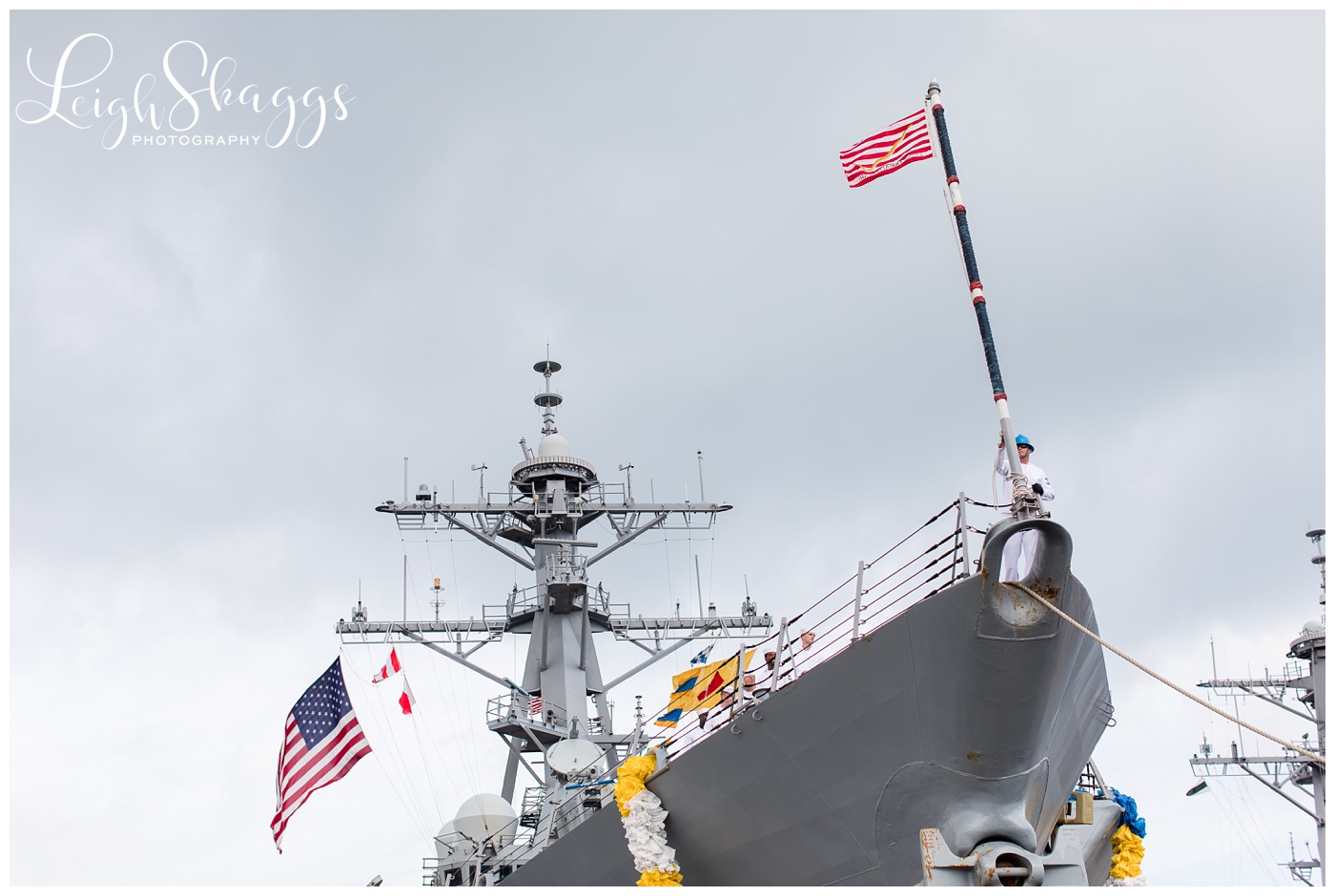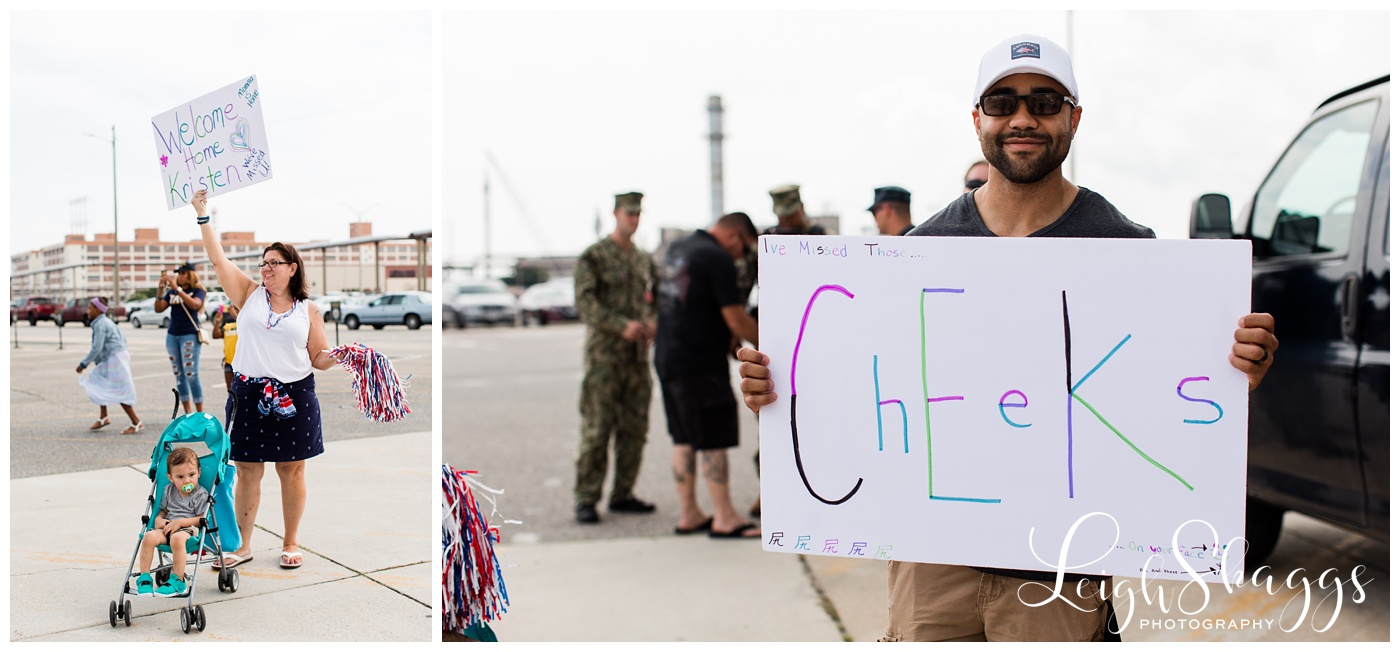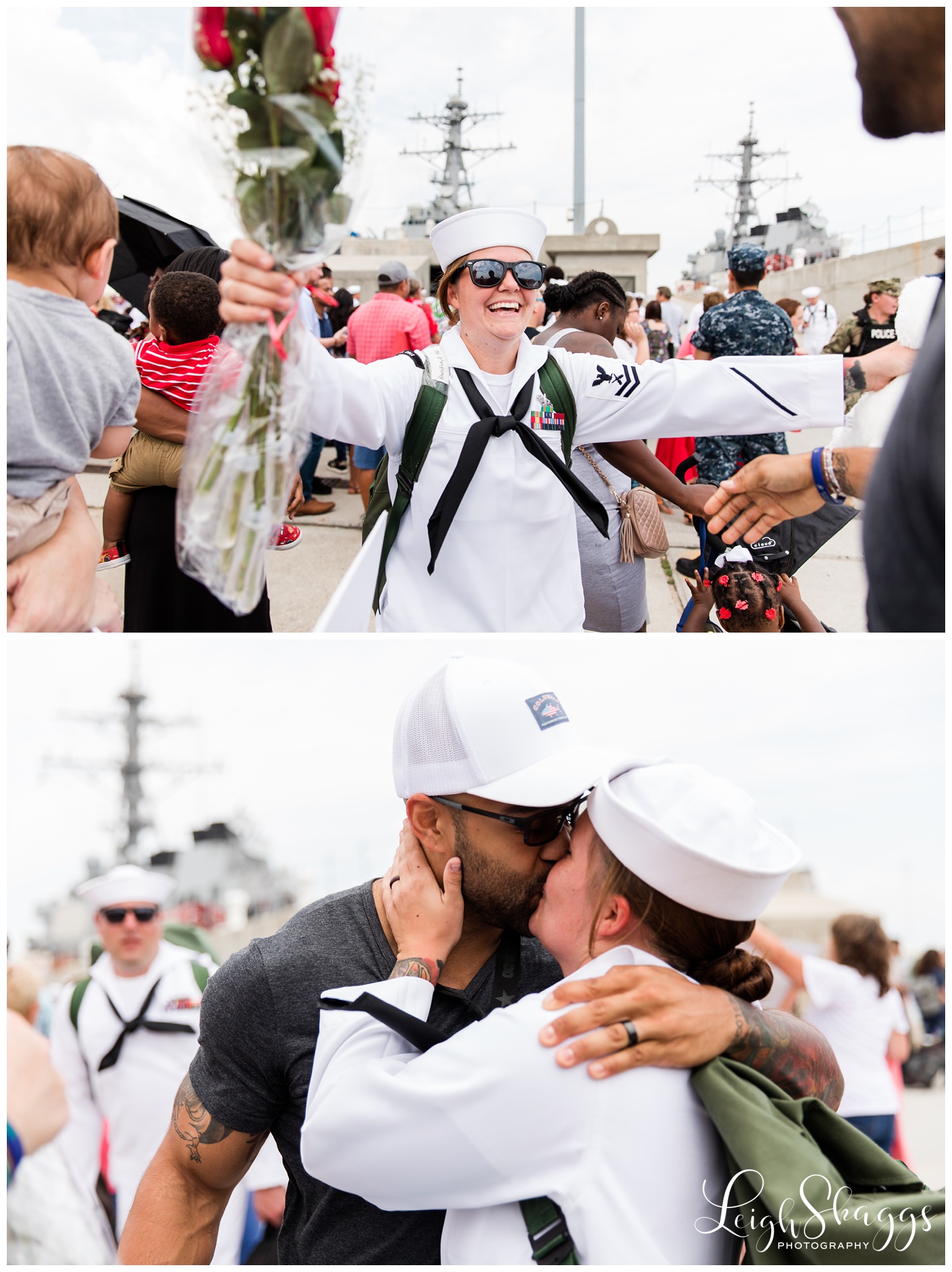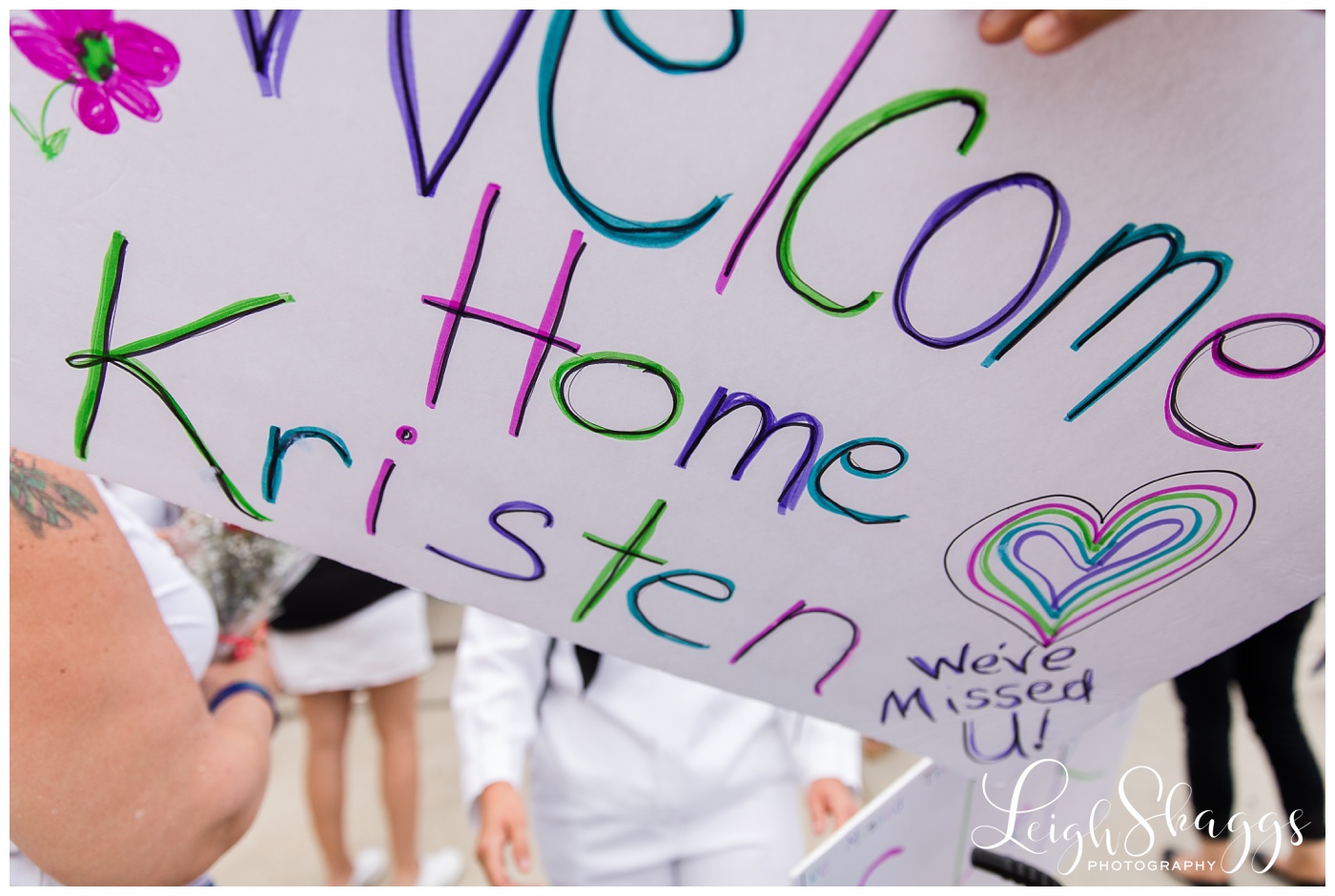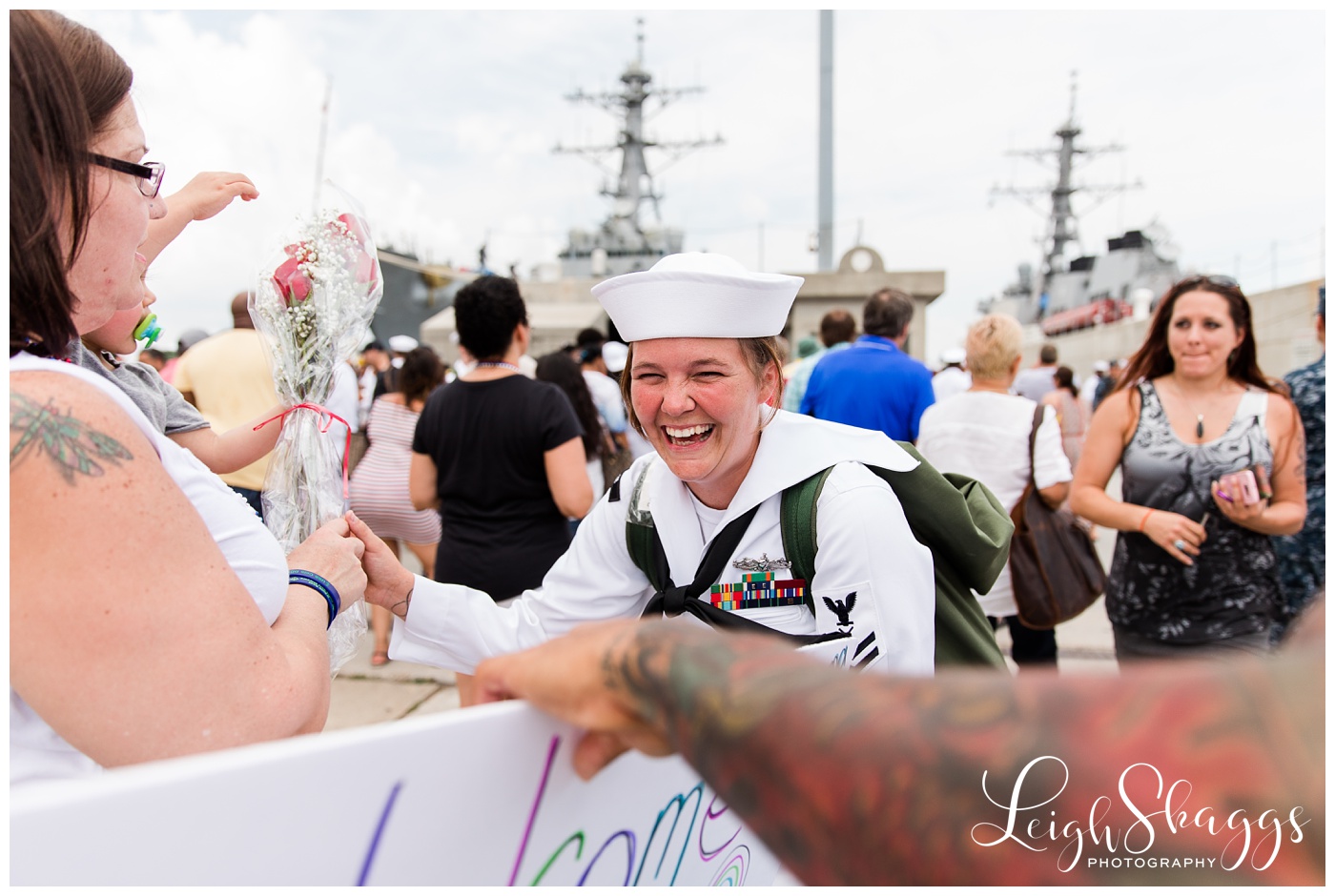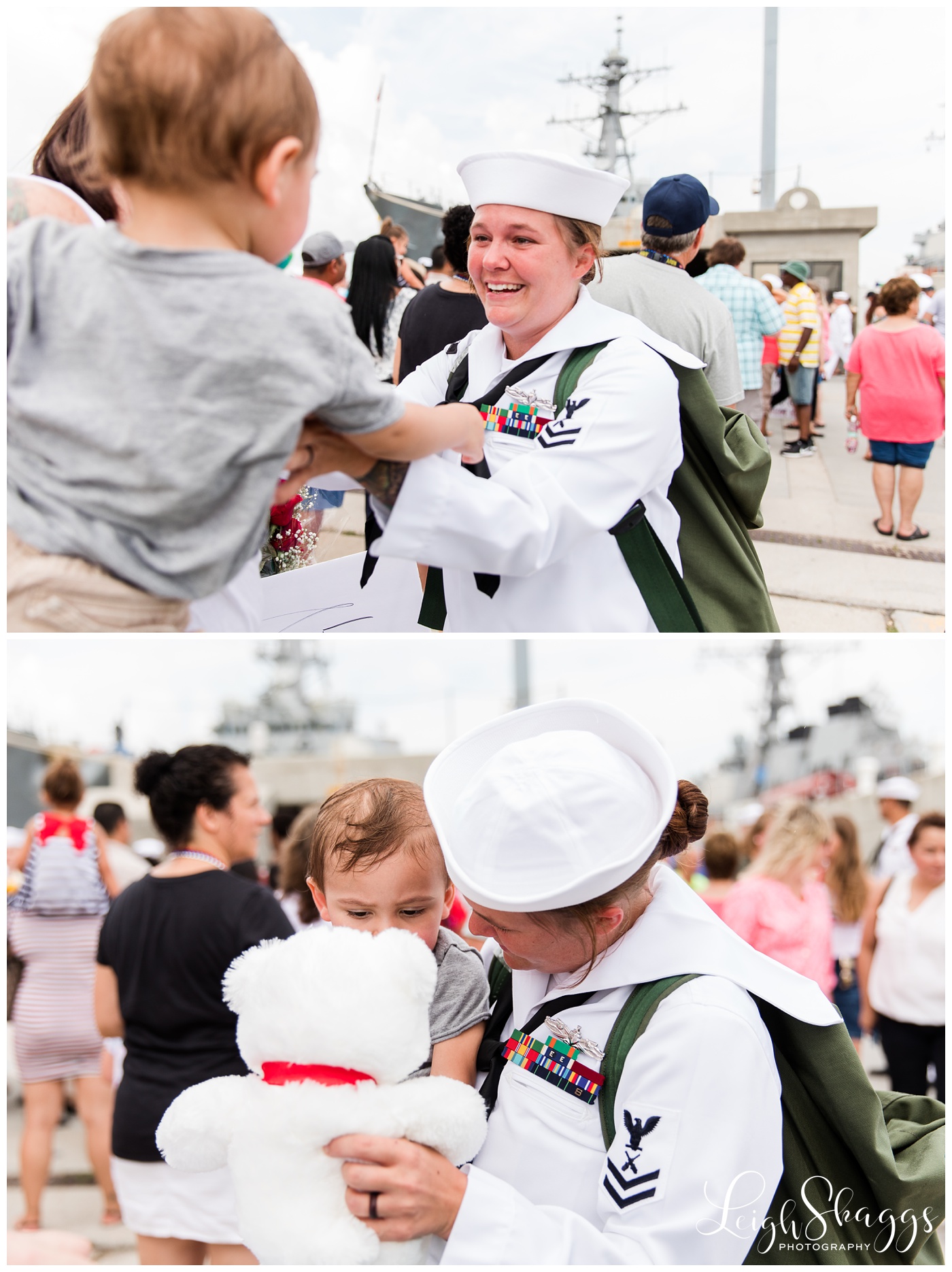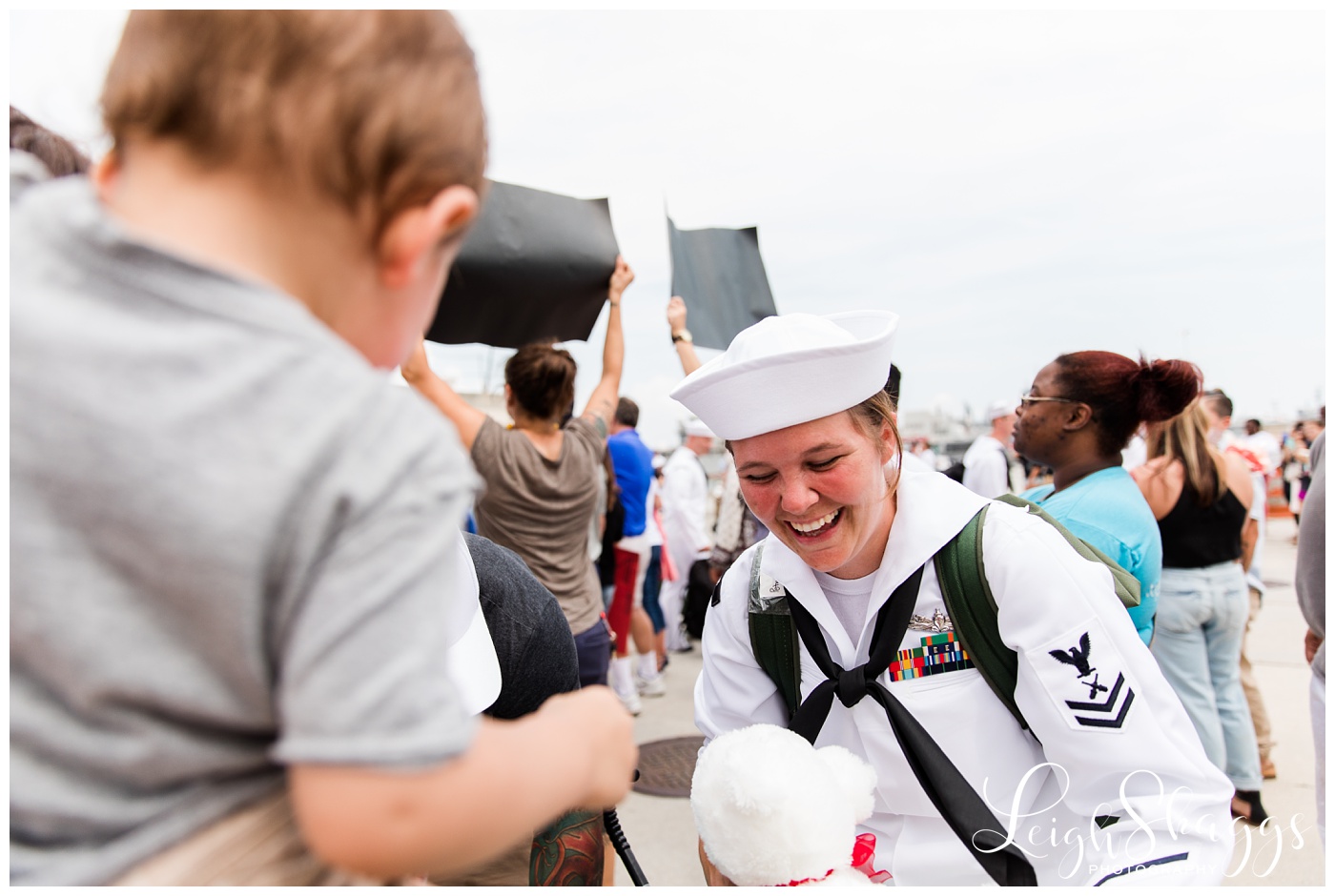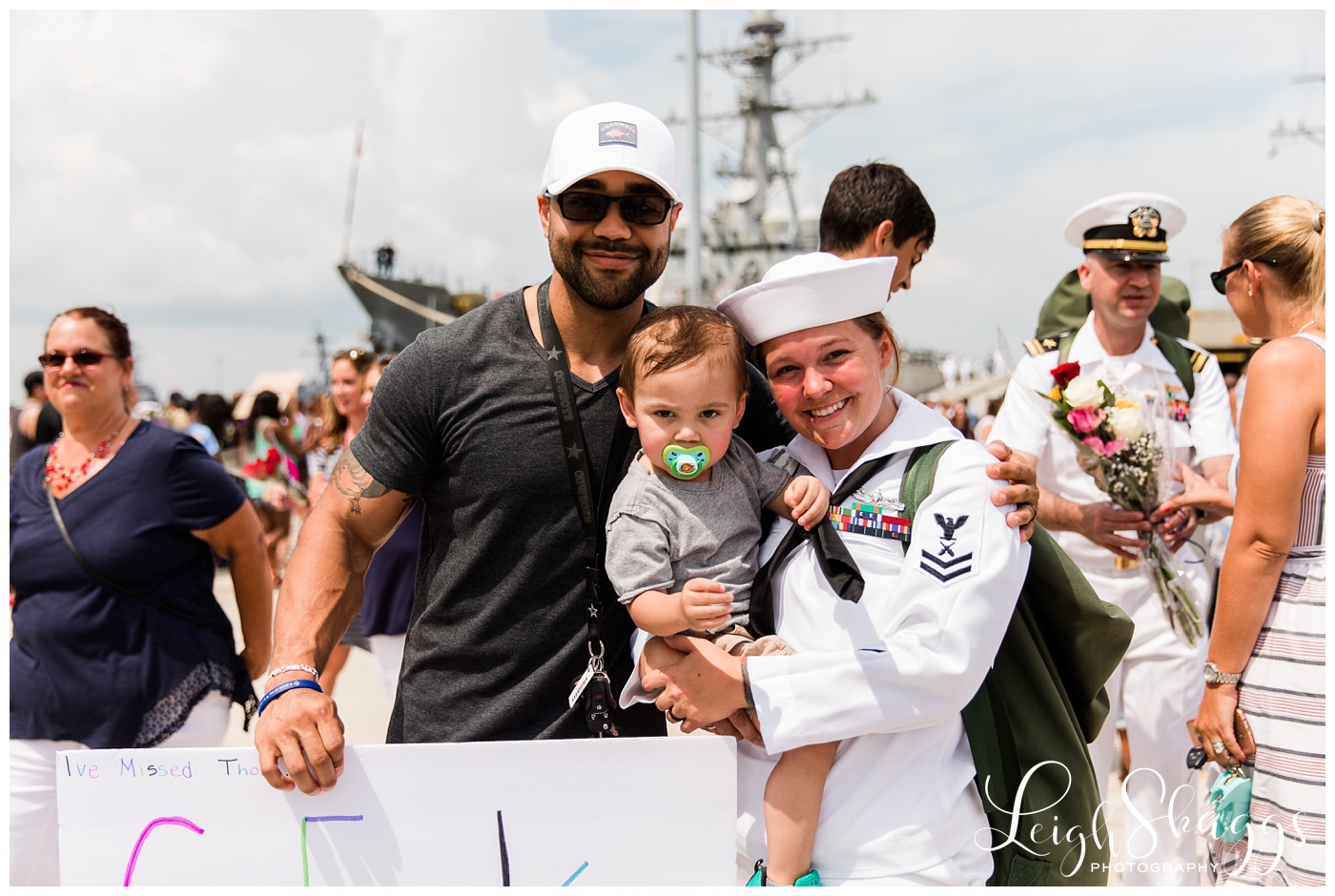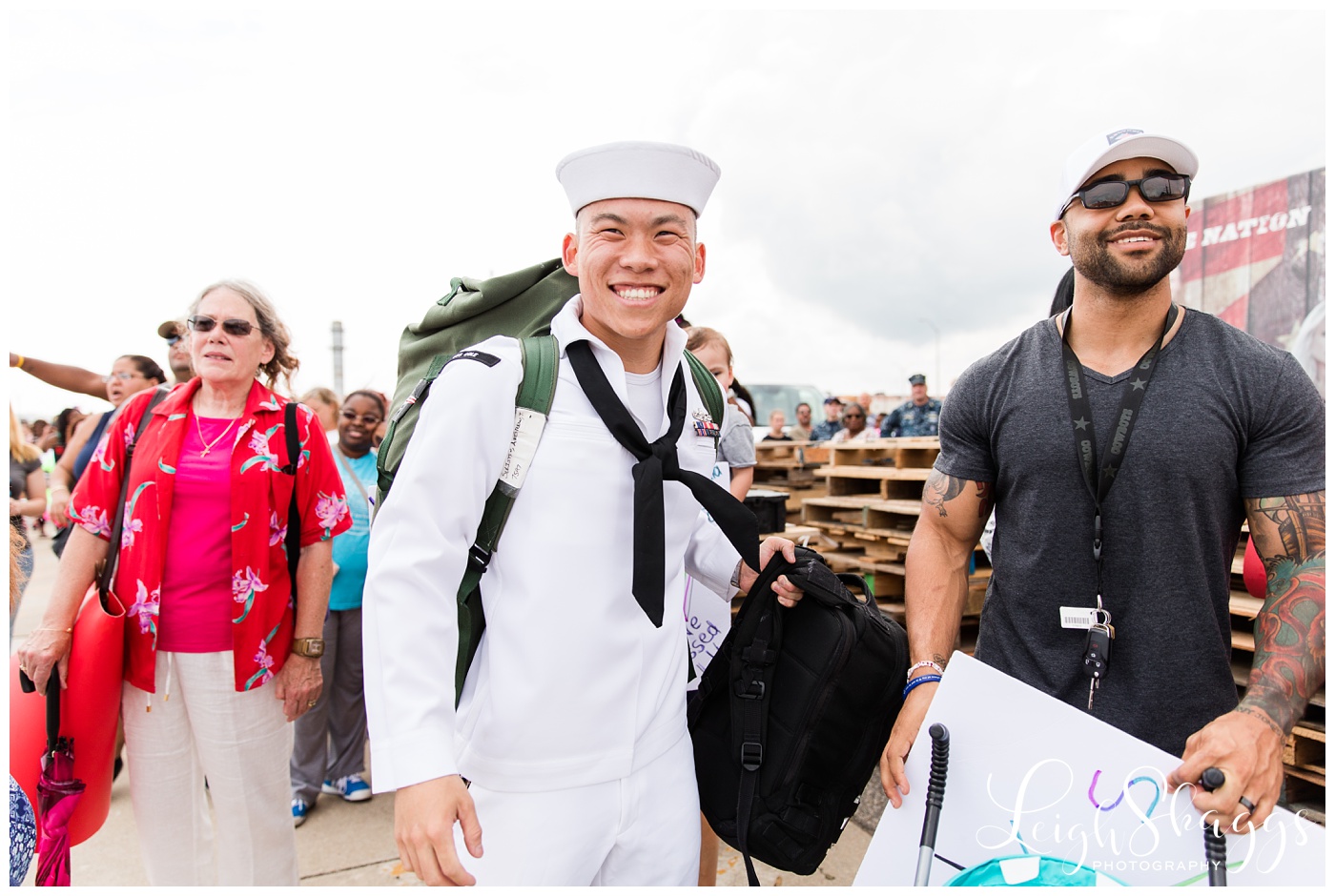 Also found this sailor!  Welcome home Andrew!!