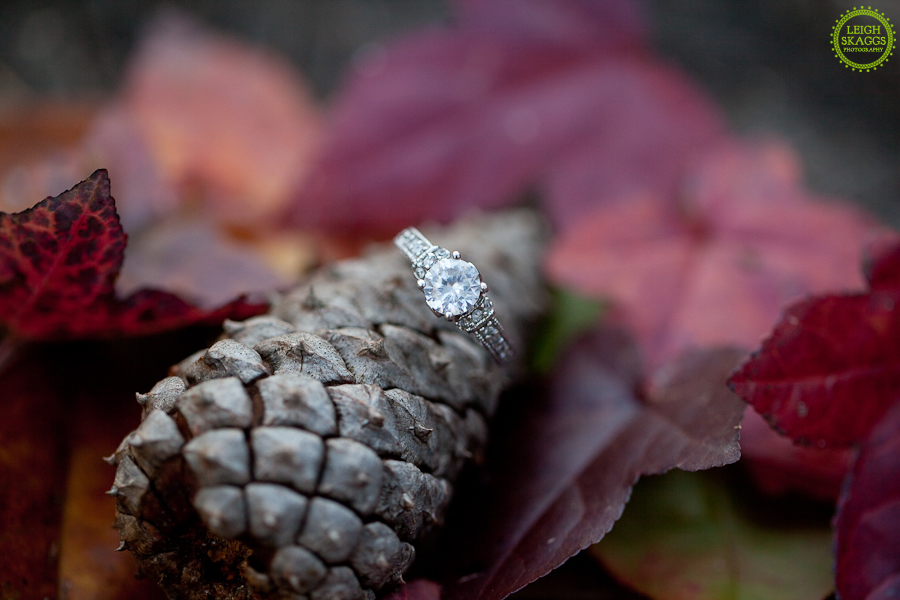 Caitlin and Matt are just the sweetest couple!  They have very recently become engaged and are keeping it quiet from their Families until Christmas.  (Don't worry they assured me that since Cate's family is in Boston and Matt's is in California, I could announce it to you all!)  🙂  Matt surprised Caitlin with the ring inside a Christmas ornament while they were trimming their tree.  Of course she said YES, and now they are happily planning their wedding day…or days…if they decide to do one in Boston and one in Cali.    We met at First Landing State Park in Virginia Beach to shoot their engagement session and could not have asked for a prettier setting to show their families how in love they are.   I had a great time hanging  out with them,their laughter is completely contagious!   I can't wait to hear what their families have to say about such a wonderful Christmas present!   Congratulations you two!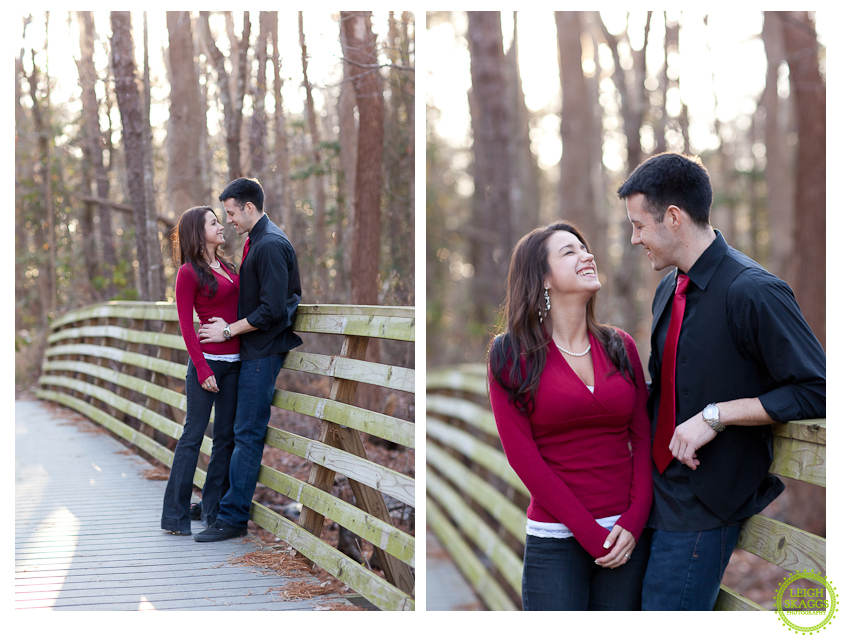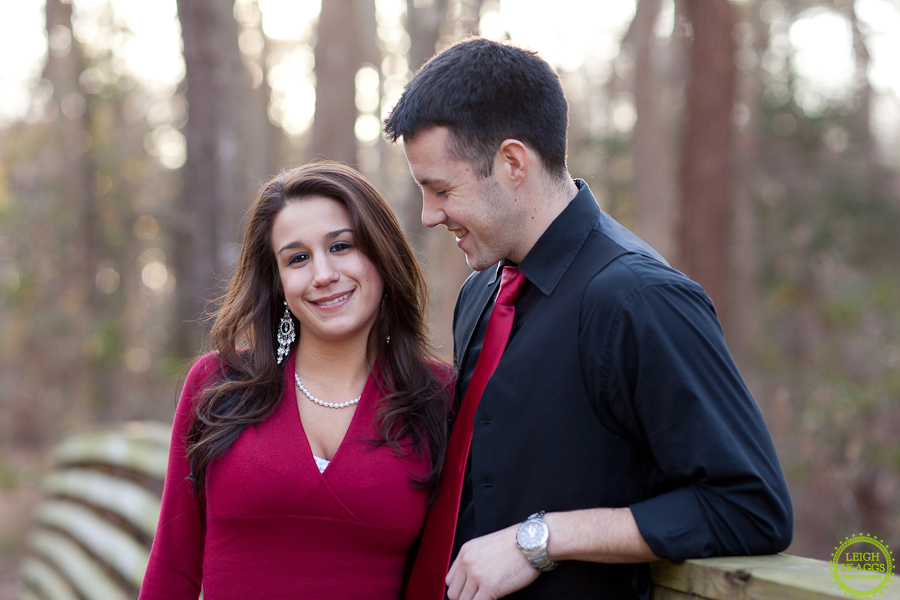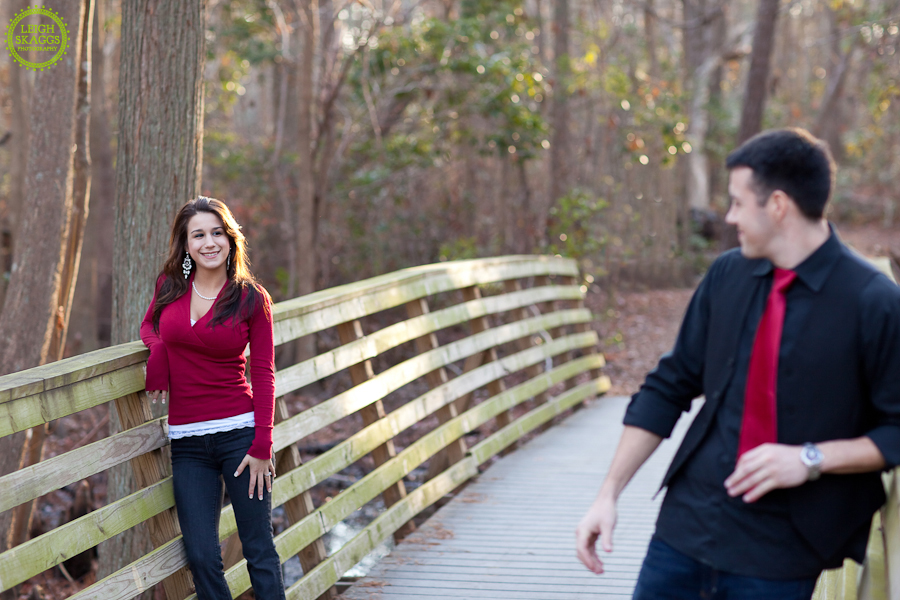 Matt, Cate is one gorgeous Woman…though I suspect you already know that!  🙂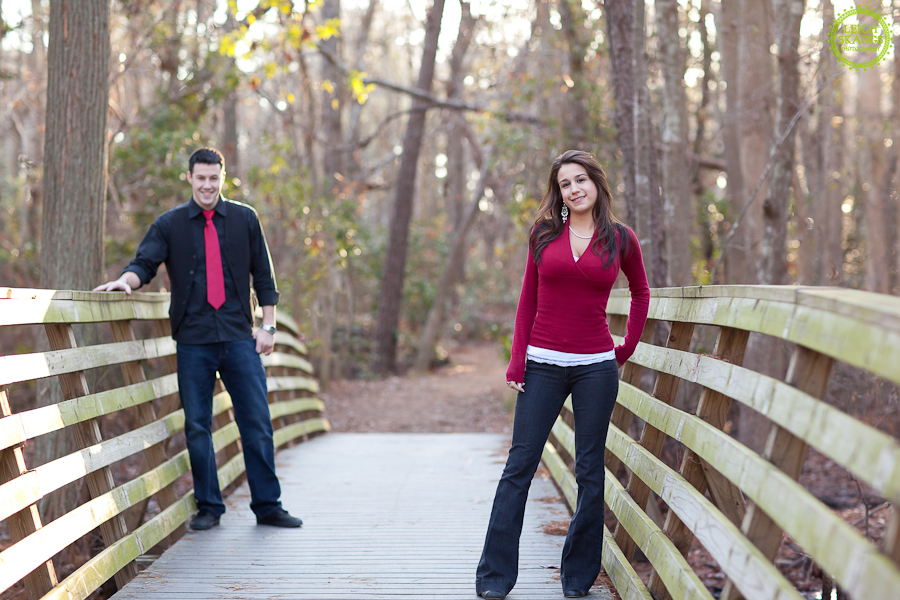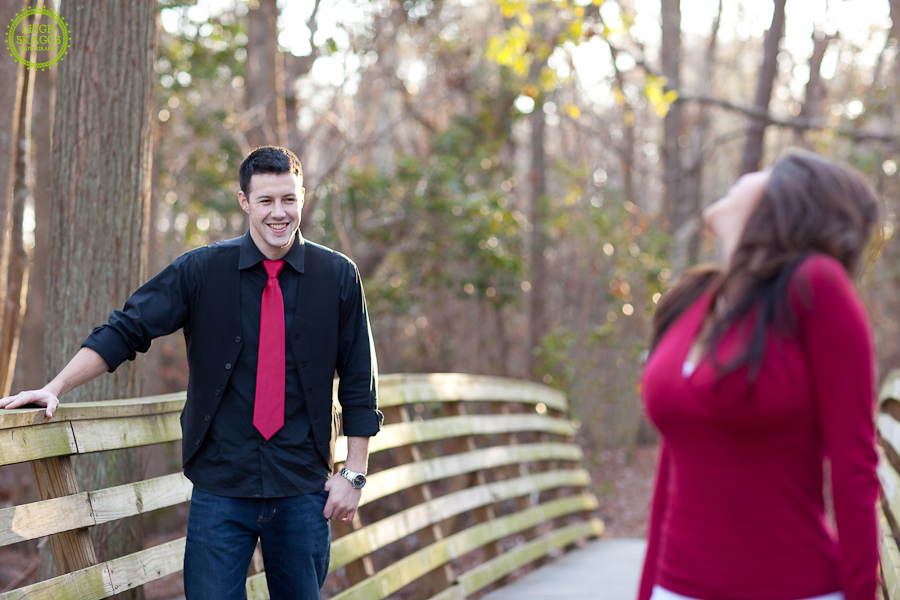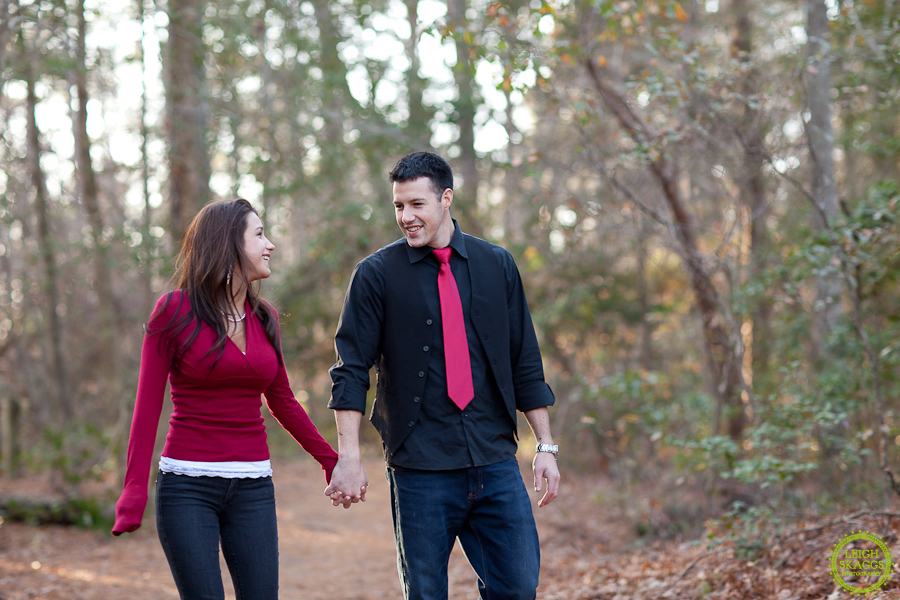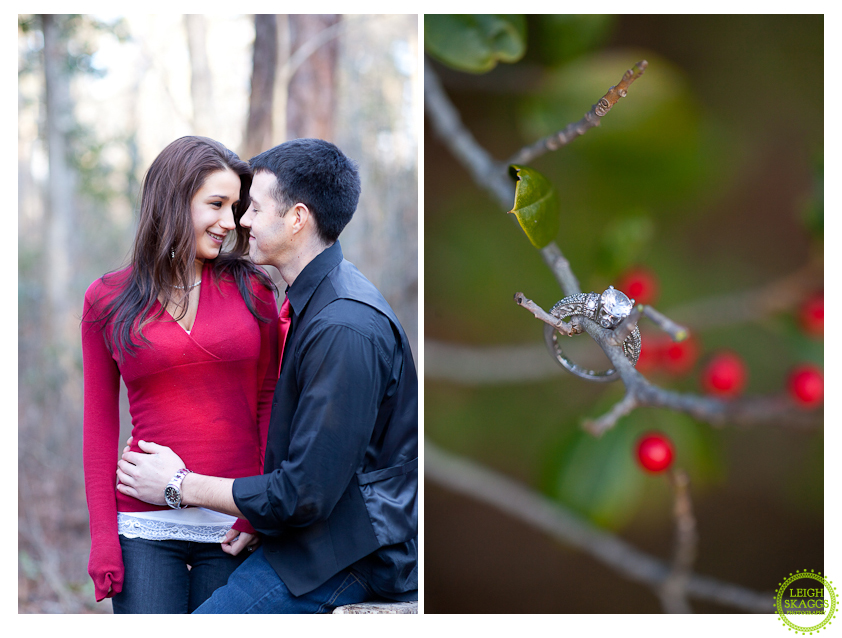 Love the way he looks at her!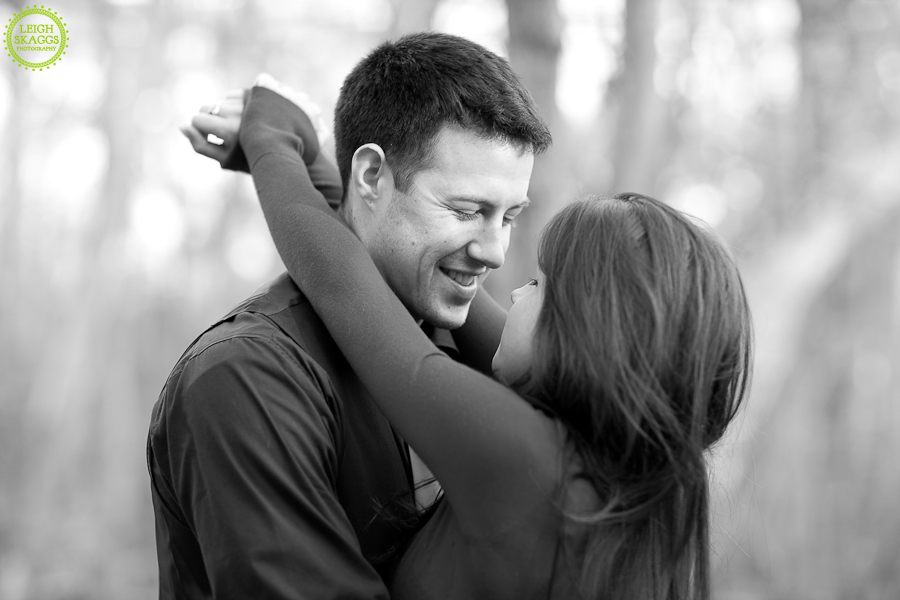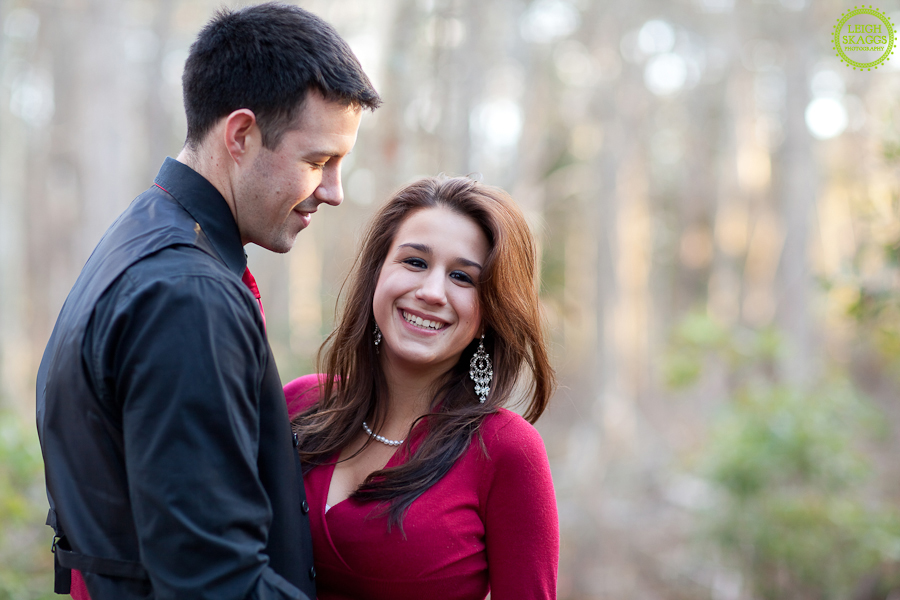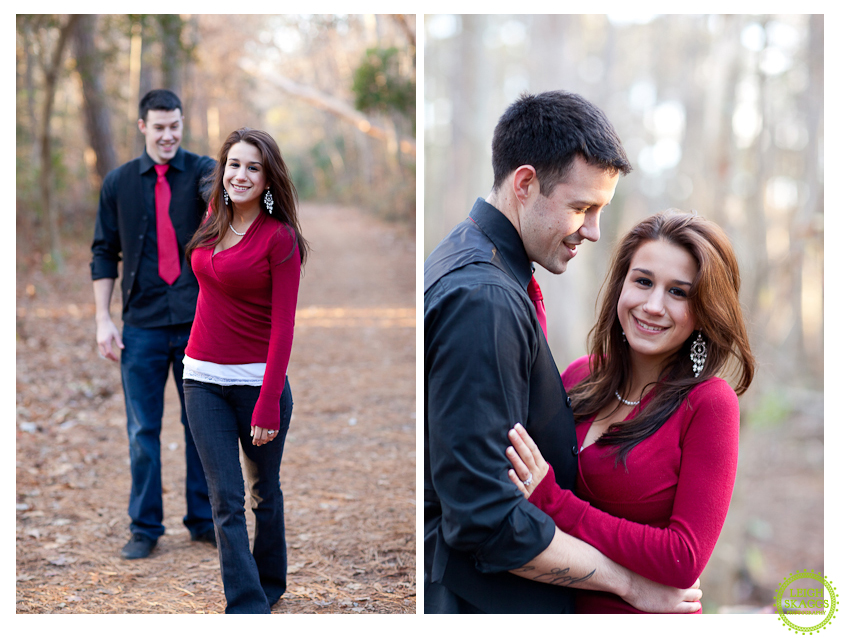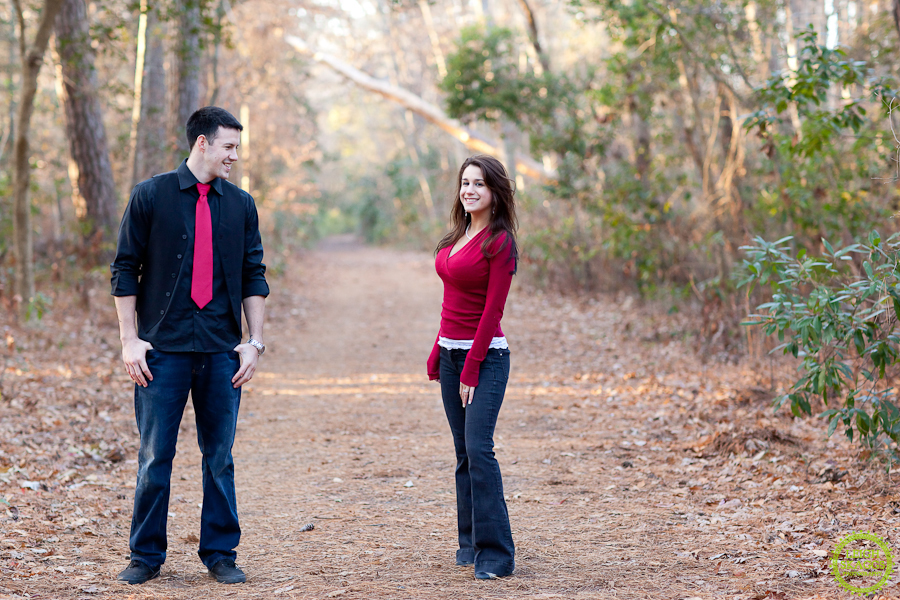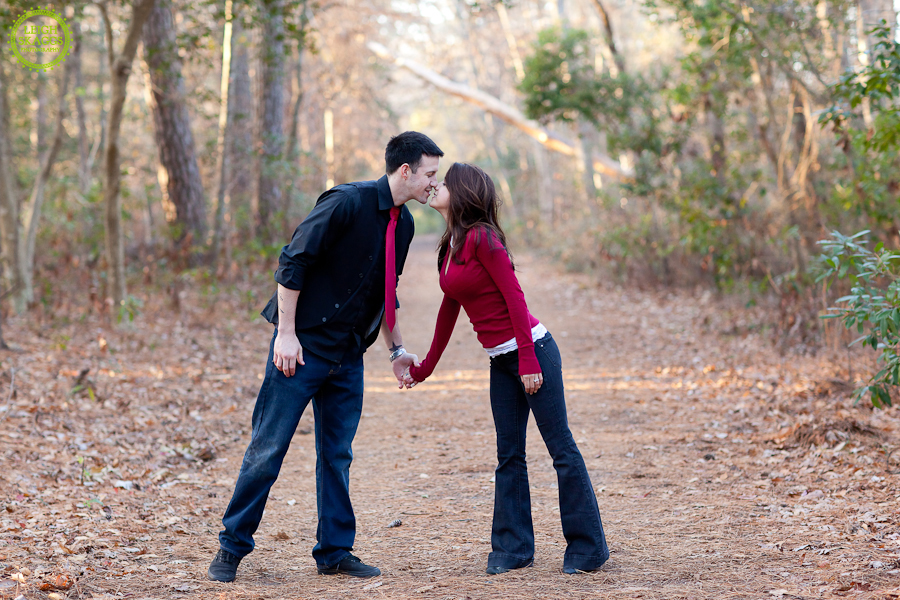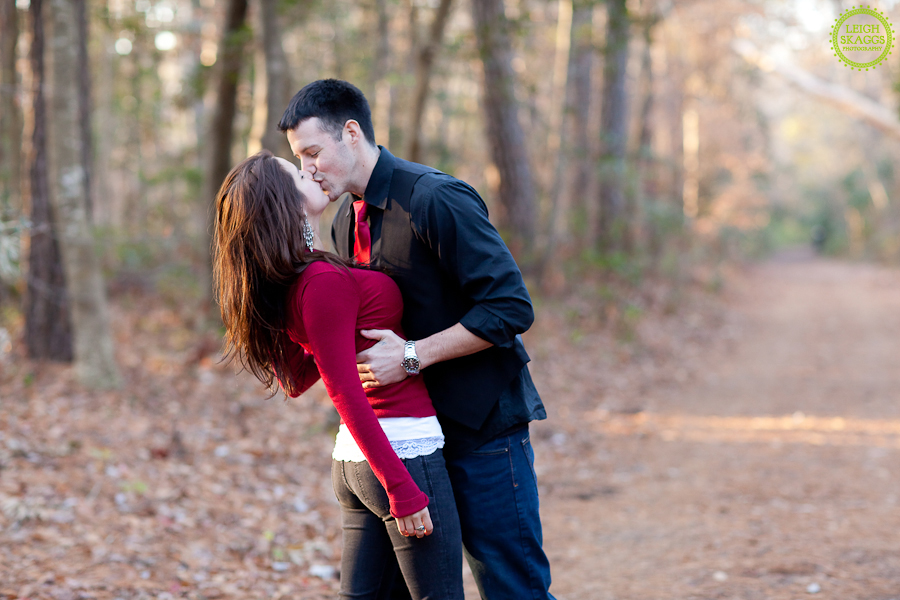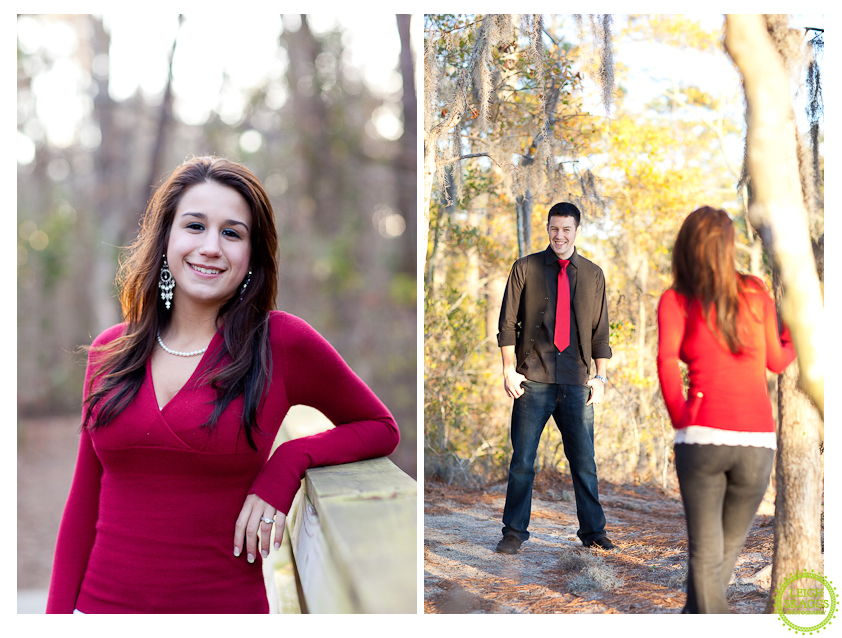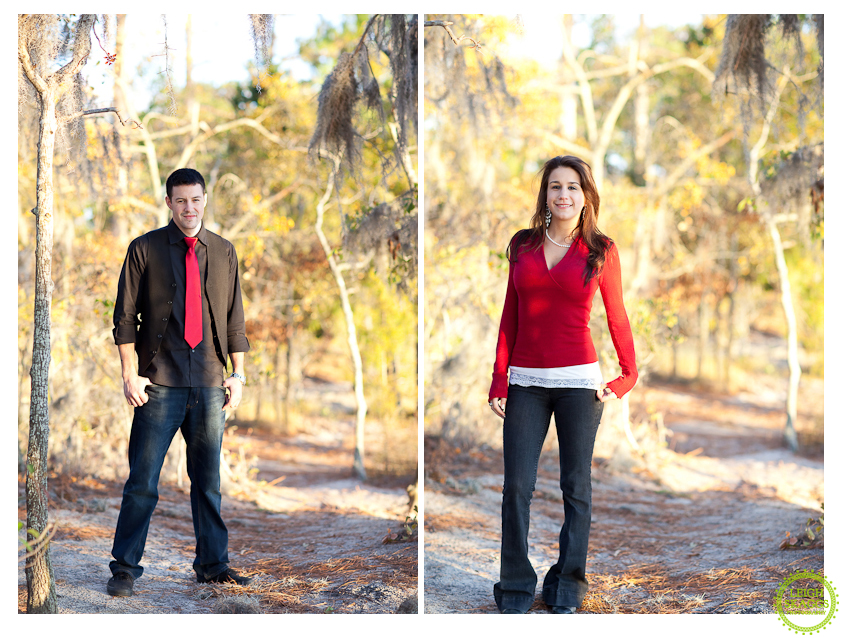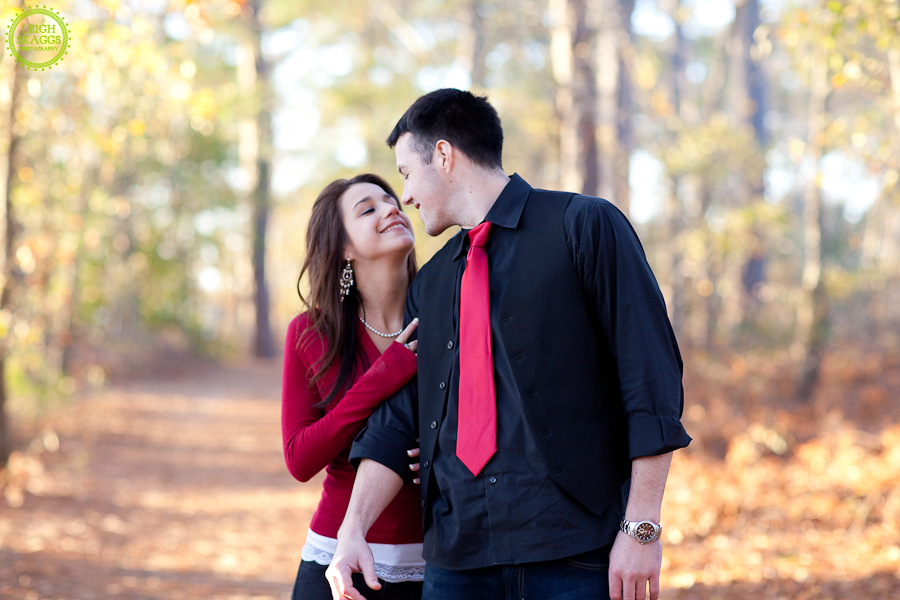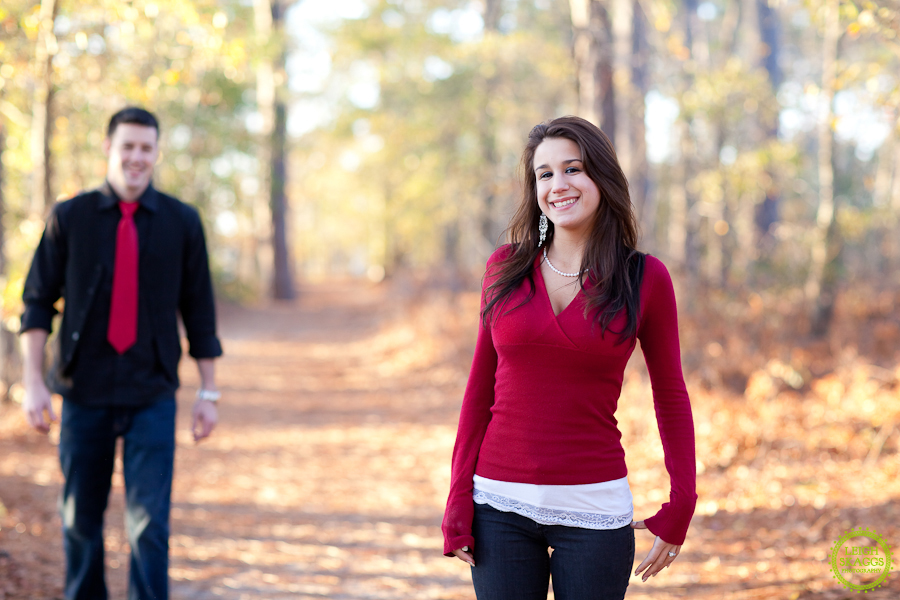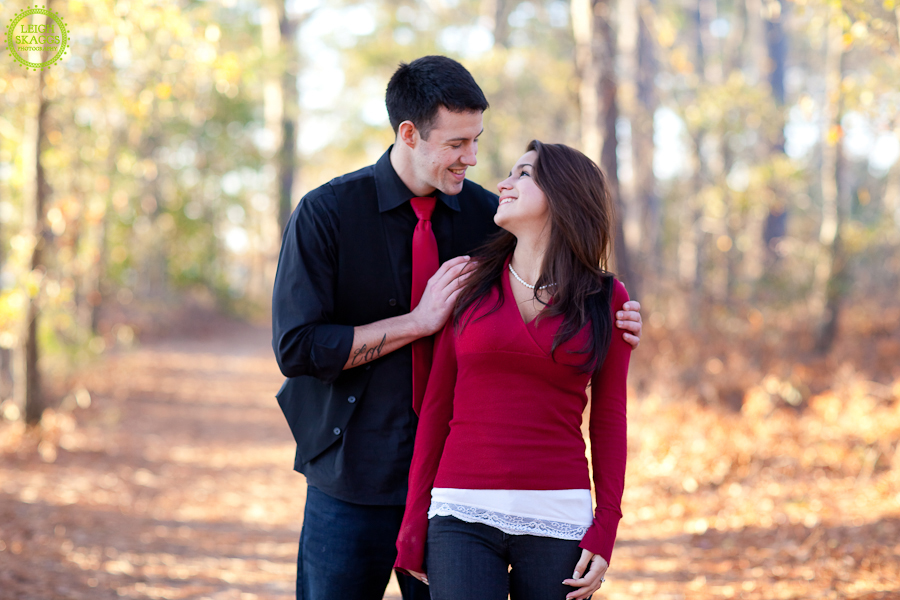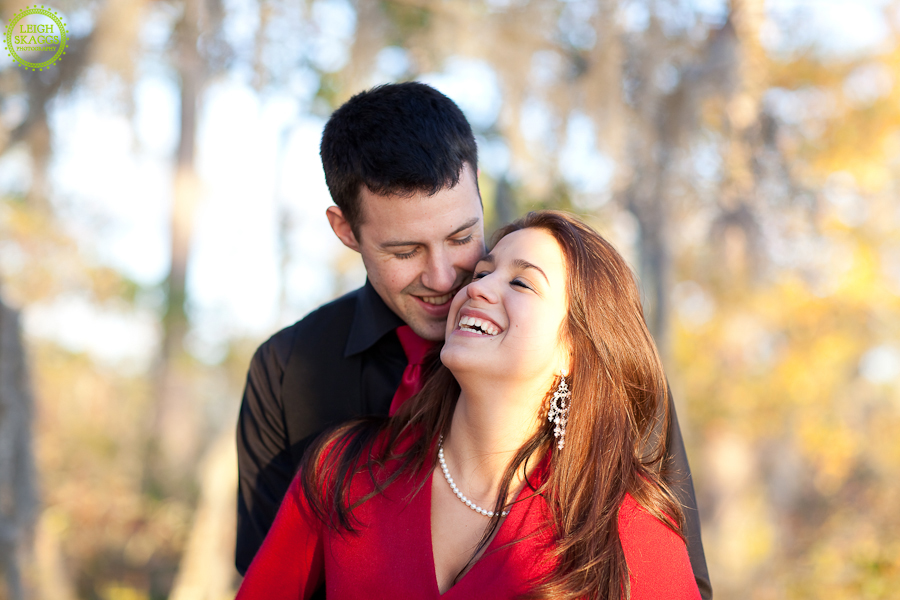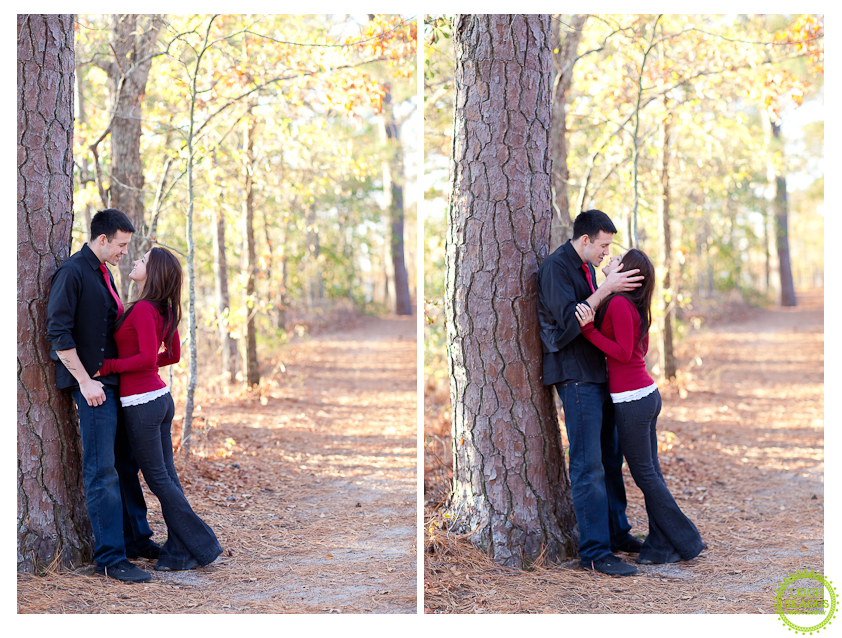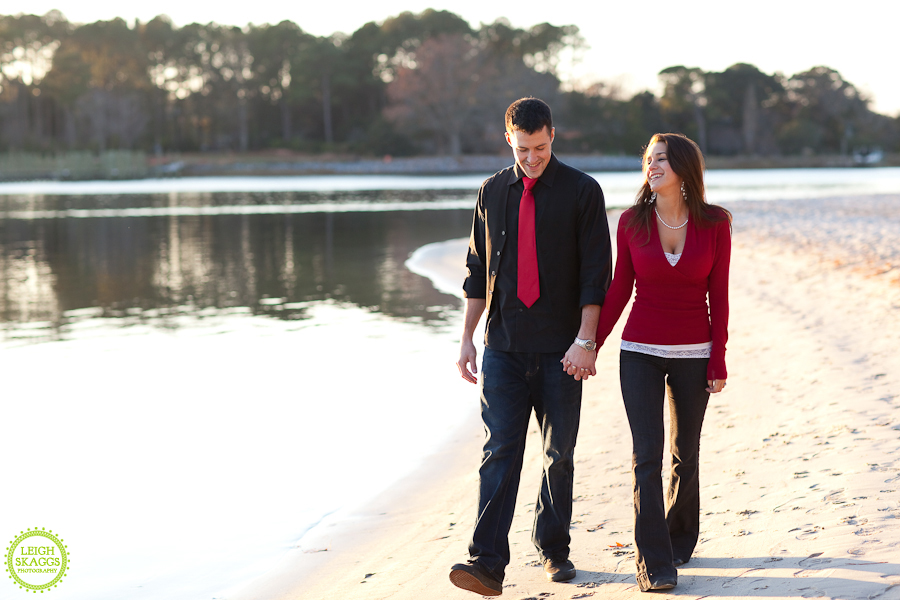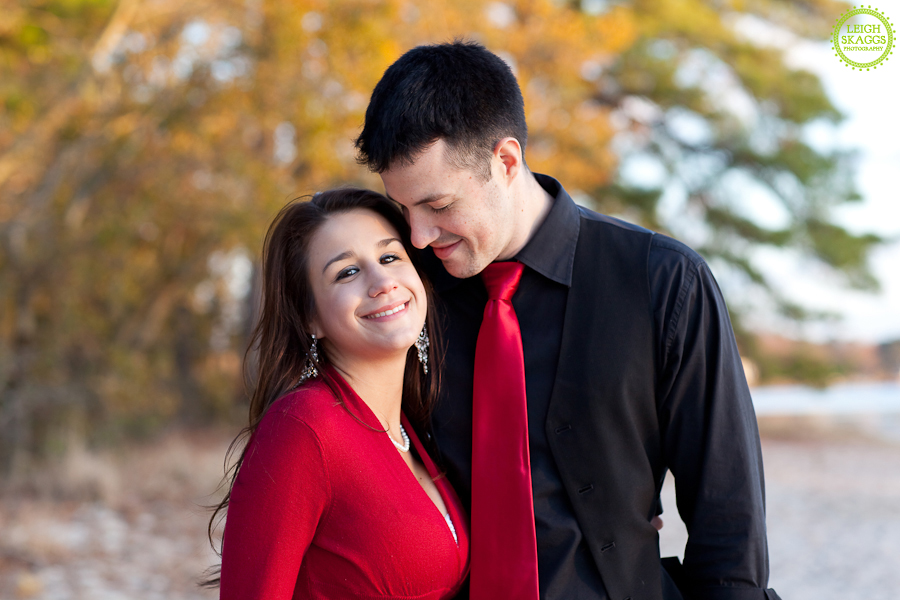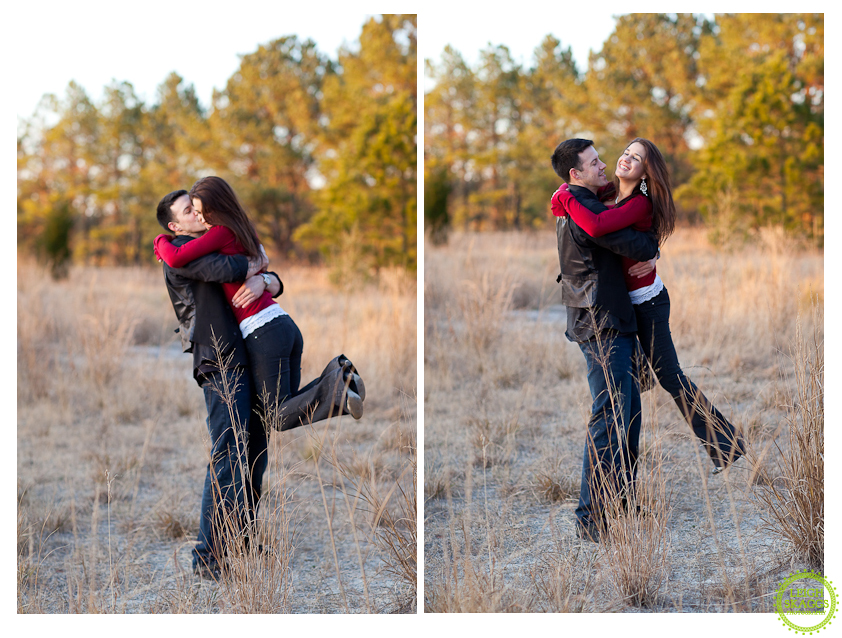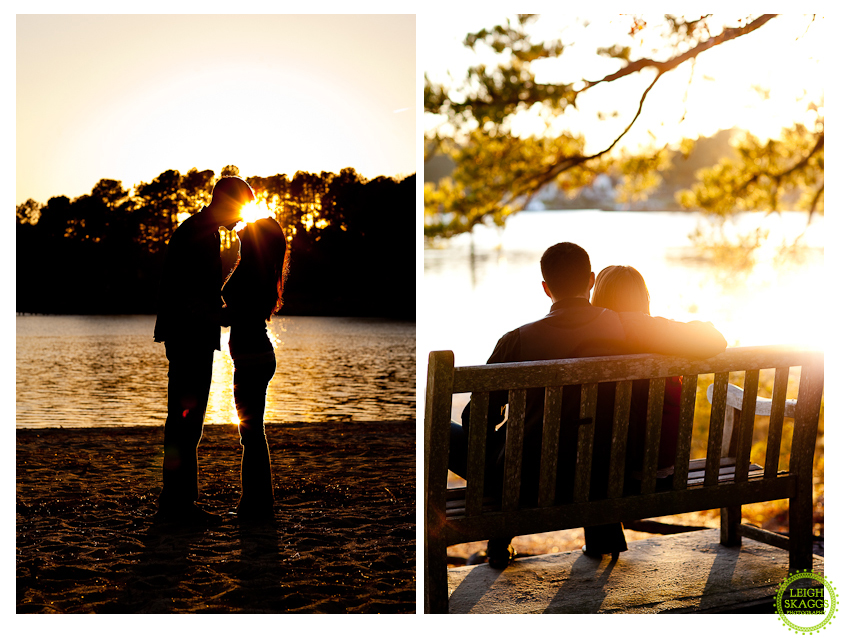 Matt and Cate, it was a pleasure!  Thanks again for letting me share in this special time in your lives!  To see more of their session please visit my website at Leigh Skaggs Photography