Randy and Danielle met in Mixology school.  Randy was taking the class and Danielle was teaching.  After becoming a mix master, he invited her to go camping and the rest is history!  What I learned about spending time with these two at the Jasmine Plantation in Providence Forge Virginia, is that they love to laugh.  Not only do they love to laugh, they love to make each other laugh.  And anyone that can laugh through a 106 degree session (and look good doing it) is my kind of person!!  Honestly, though I had a blast hanging out with them, and can't wait for their wedding, which I predict will be much cooler, (since it will be in October)!  The Jasmine Plantation is a gorgeous place…I purposely didn't shoot it because I wanted their wedding photos to look different from their engagement photos, but it is going to be an AMAZING wedding!!    Danielle you are gorgeous and I can't wait laugh through the wedding day with you and Randy!  Thanks so much for the fun!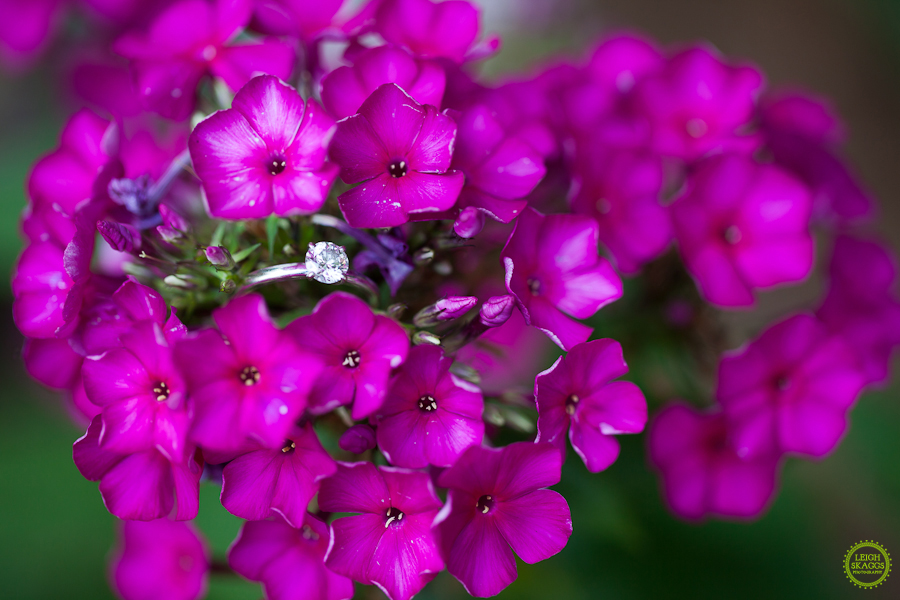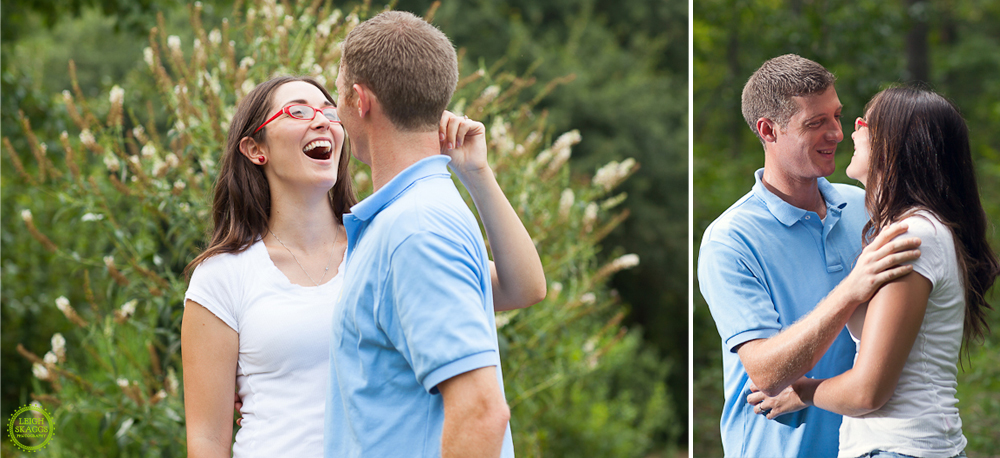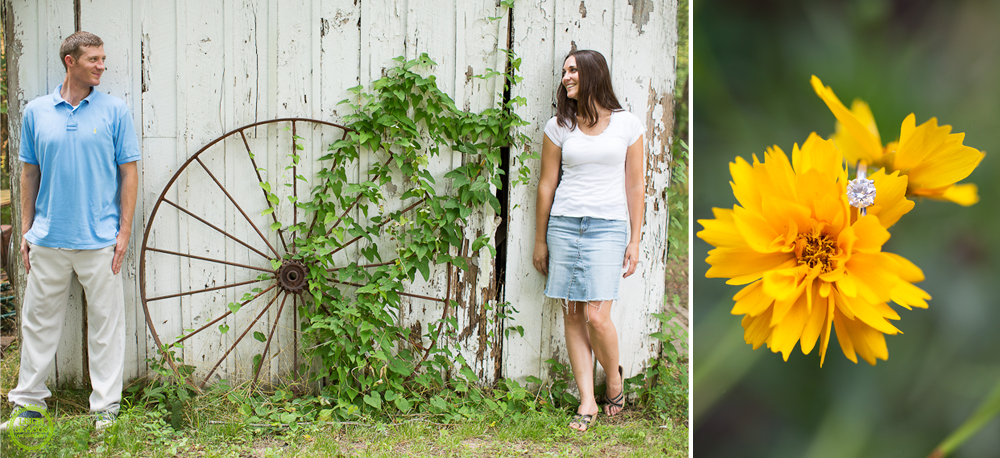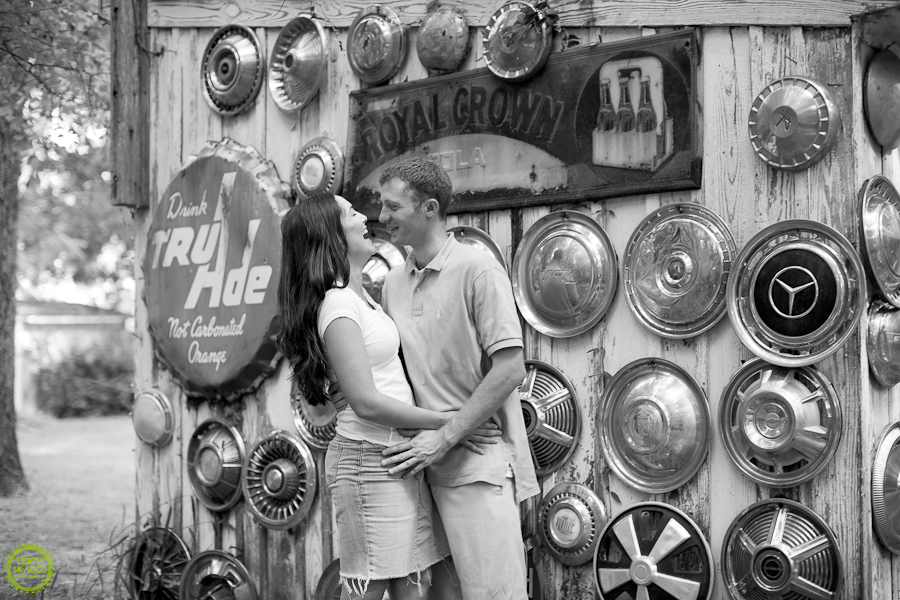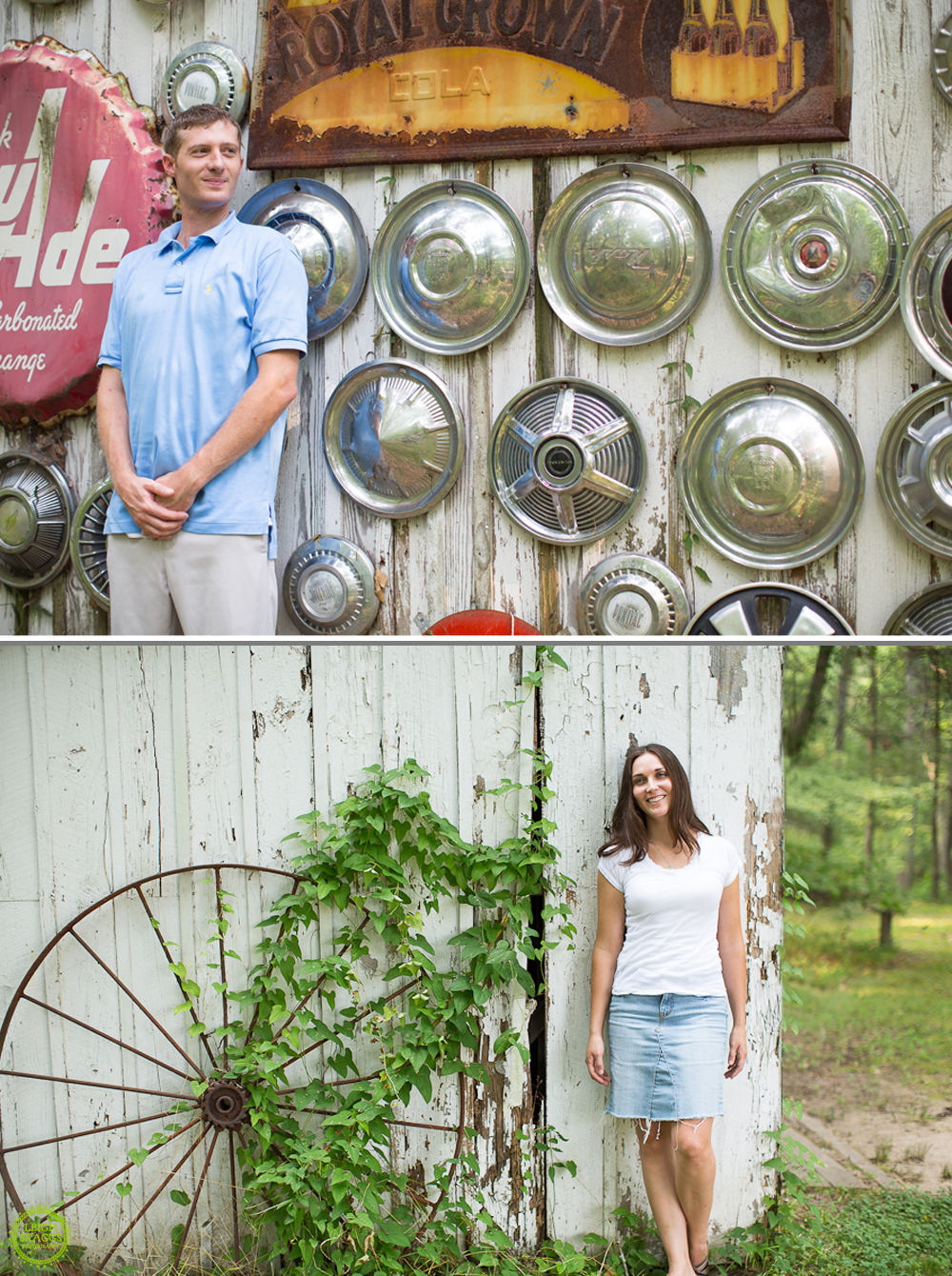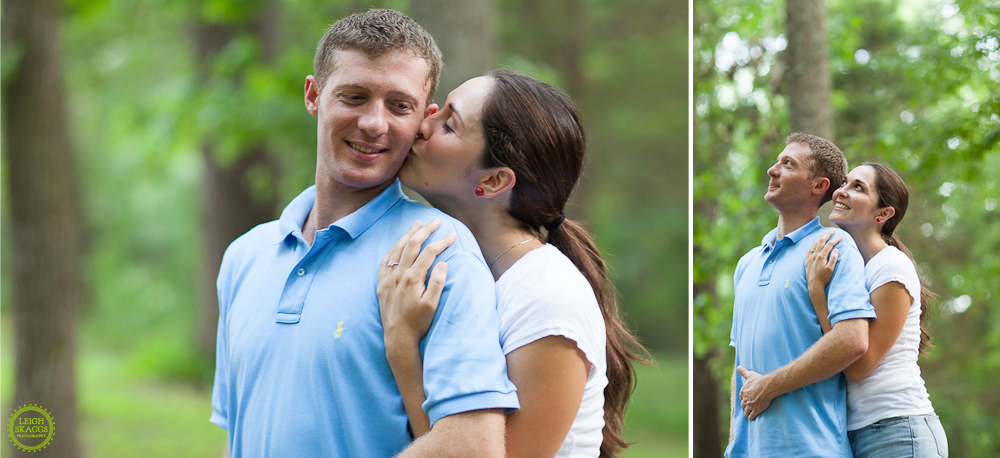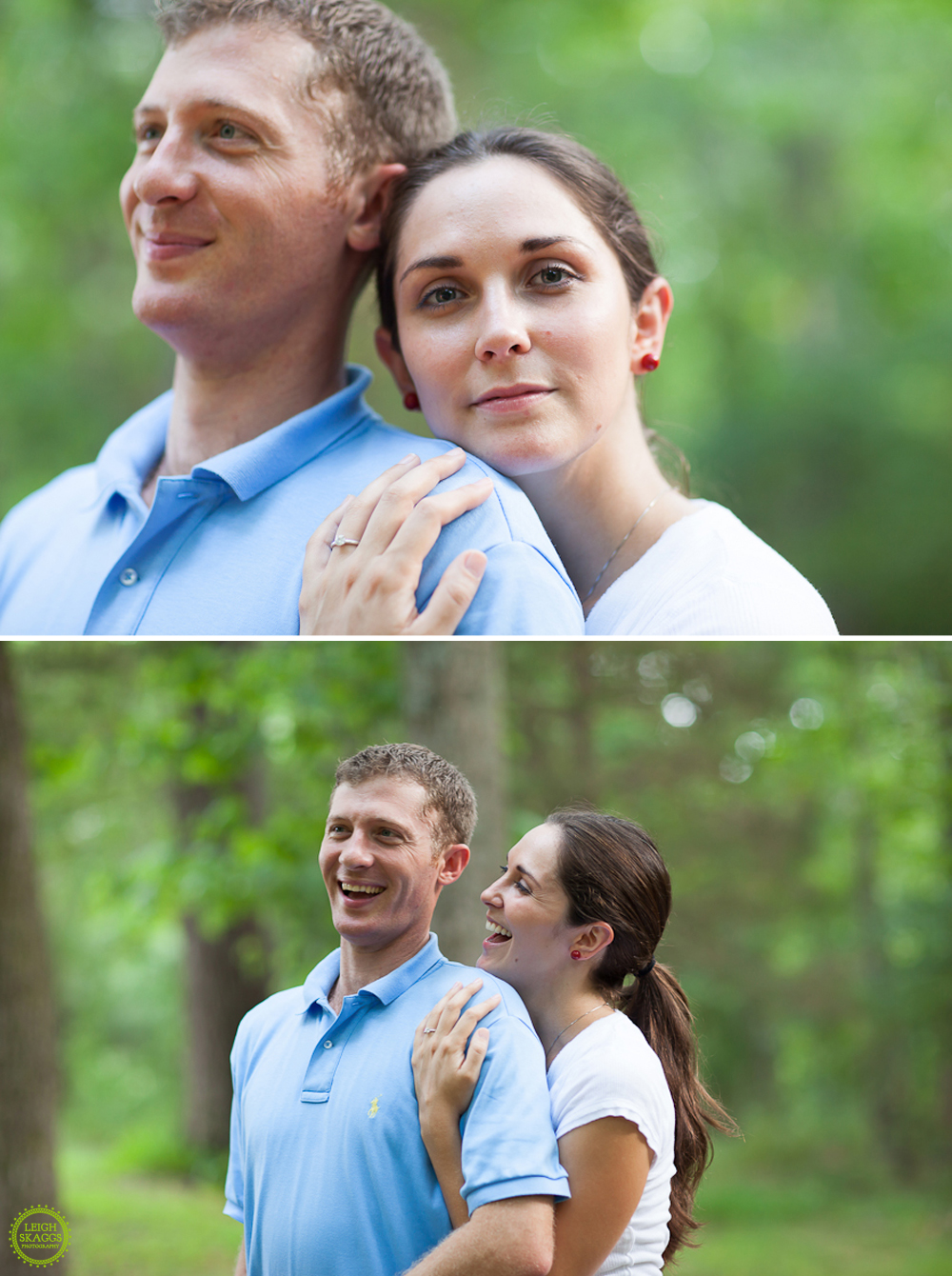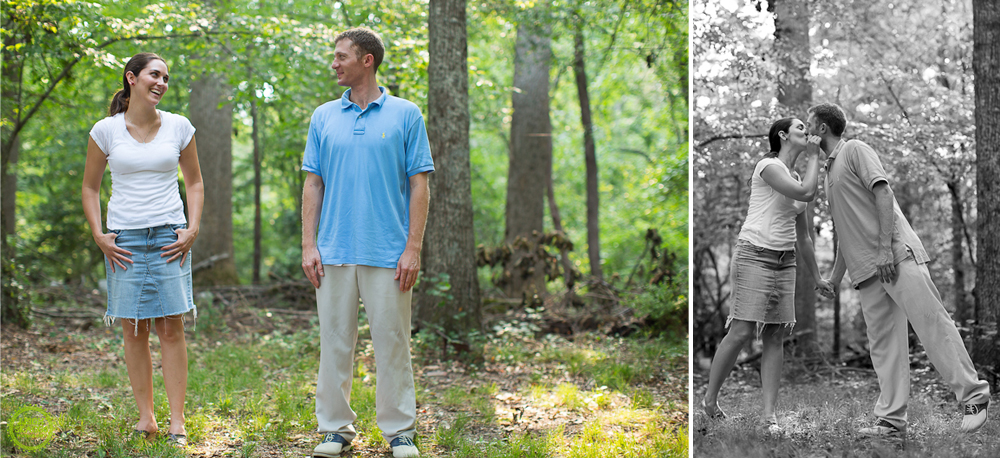 Erika you took this one, and I love it! Great job!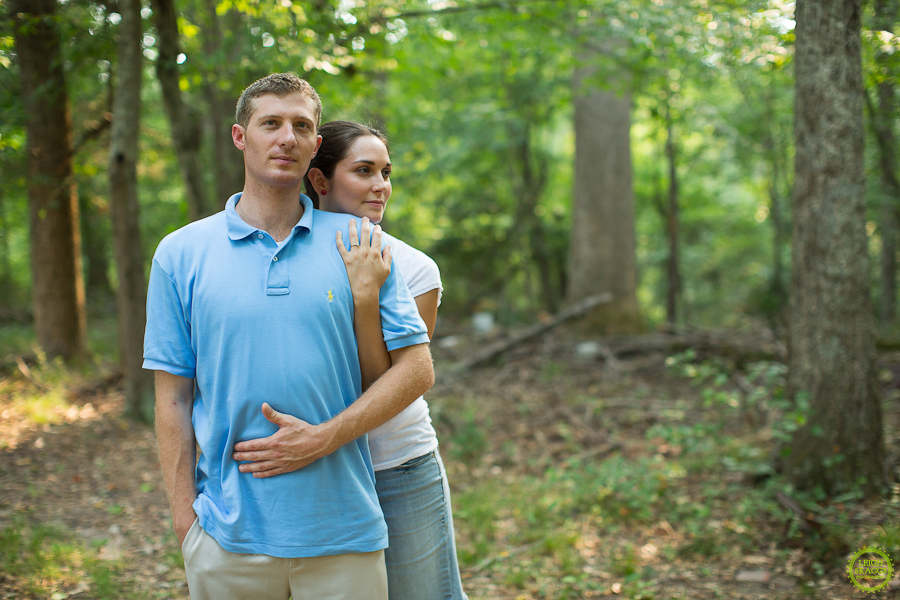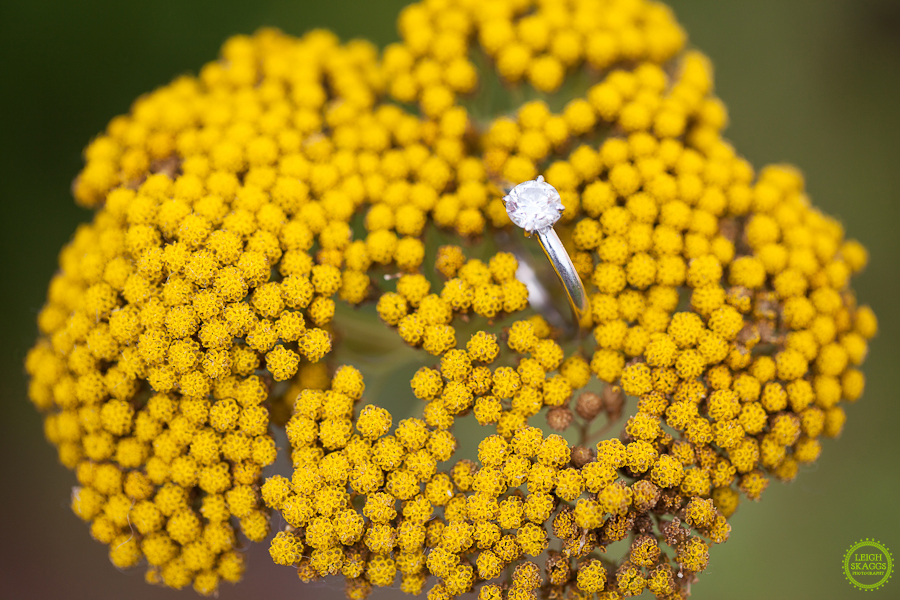 Can't wait for October!! Thanks Erika Mills of Erika Mills Photography for sweating it out with me! I appreciate your help! To see more of Randy and Danielle's photos please visit the Client Viewing section of my website at Leigh Skaggs Photography!