Jessica & Jeremy are getting Married in June on the Eastern Shore of Virginia.  I Love Eastern Shore weddings and am very excited to be a part of their wedding day.  Jessica and Jeremy love hanging out and running errands together.  They love shopping and cooking.  They both say they have been known to get lost in conversation or start dancing at the grocery store.  In fact,  they got engaged in the parking lot of a grocery store.  So we shot their session at Harris Teeter in Norfolk Virginia.  I loved hanging out with these two.  They are both very funny and laugh easily and a lot!  And they are definitely so in love!  I can't wait for their wedding!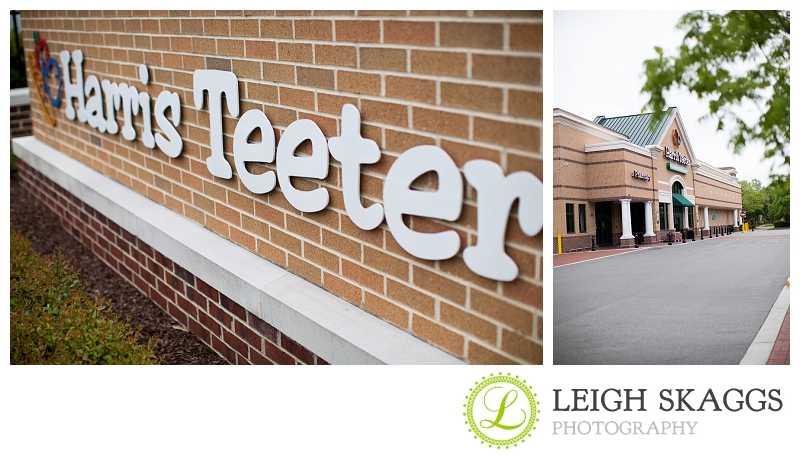 We started outside…such a pretty place!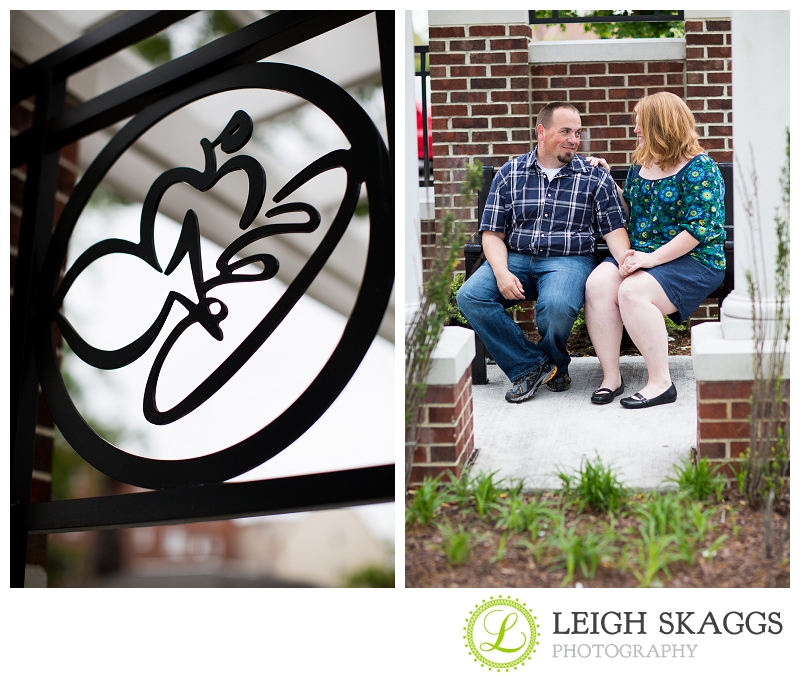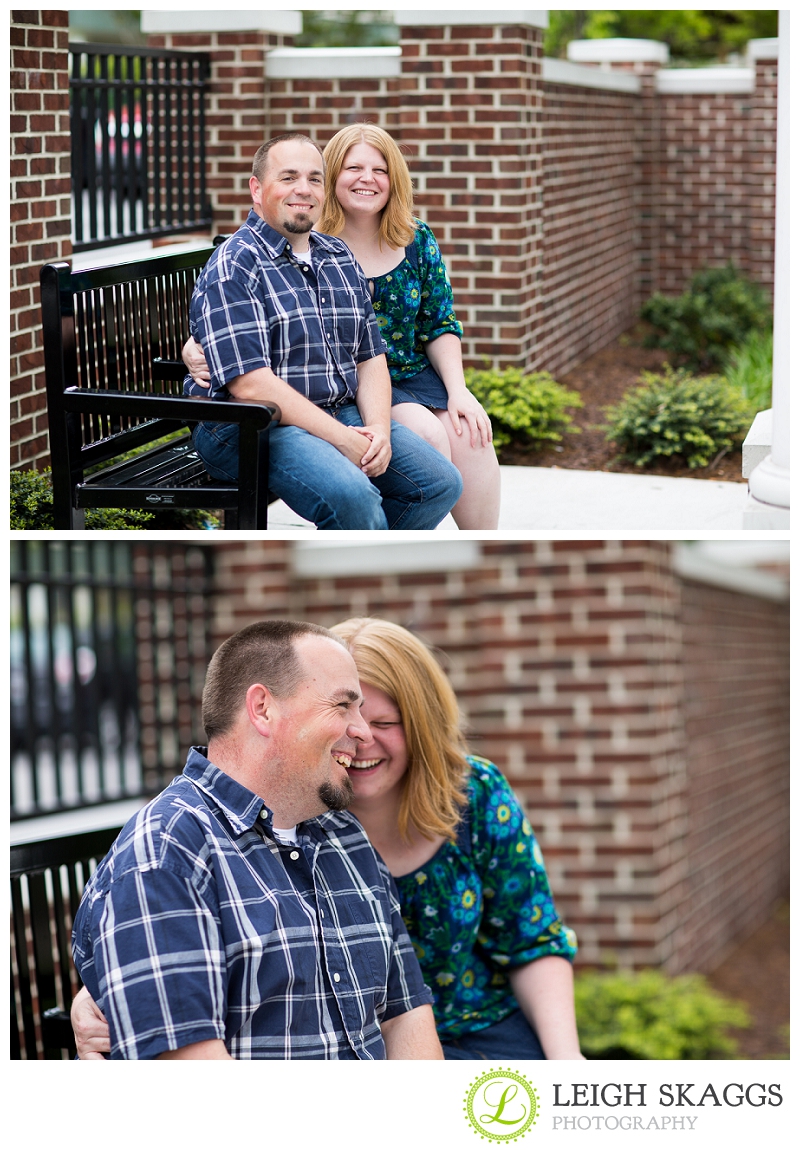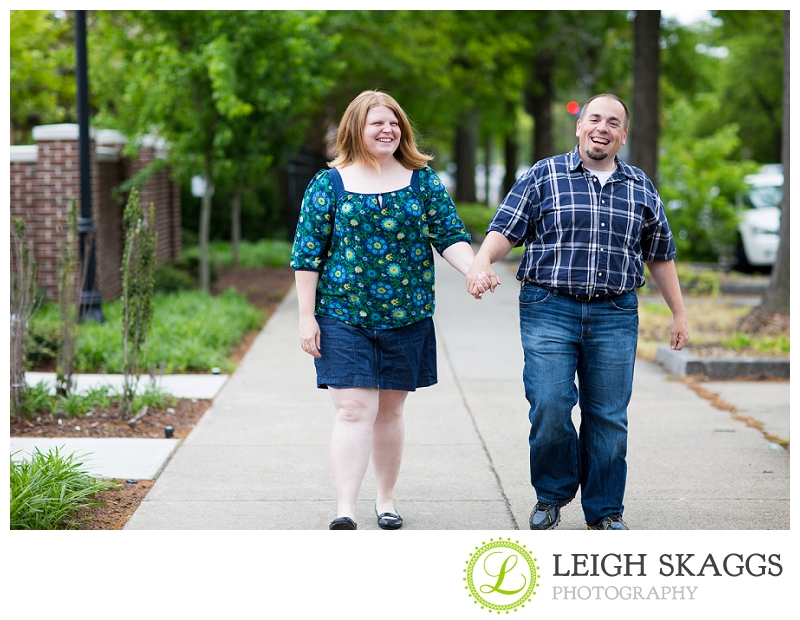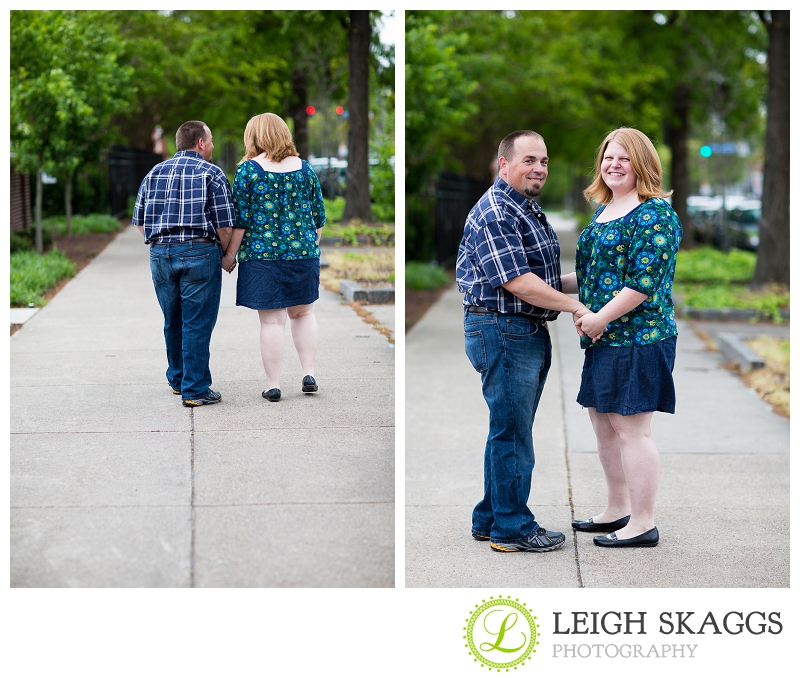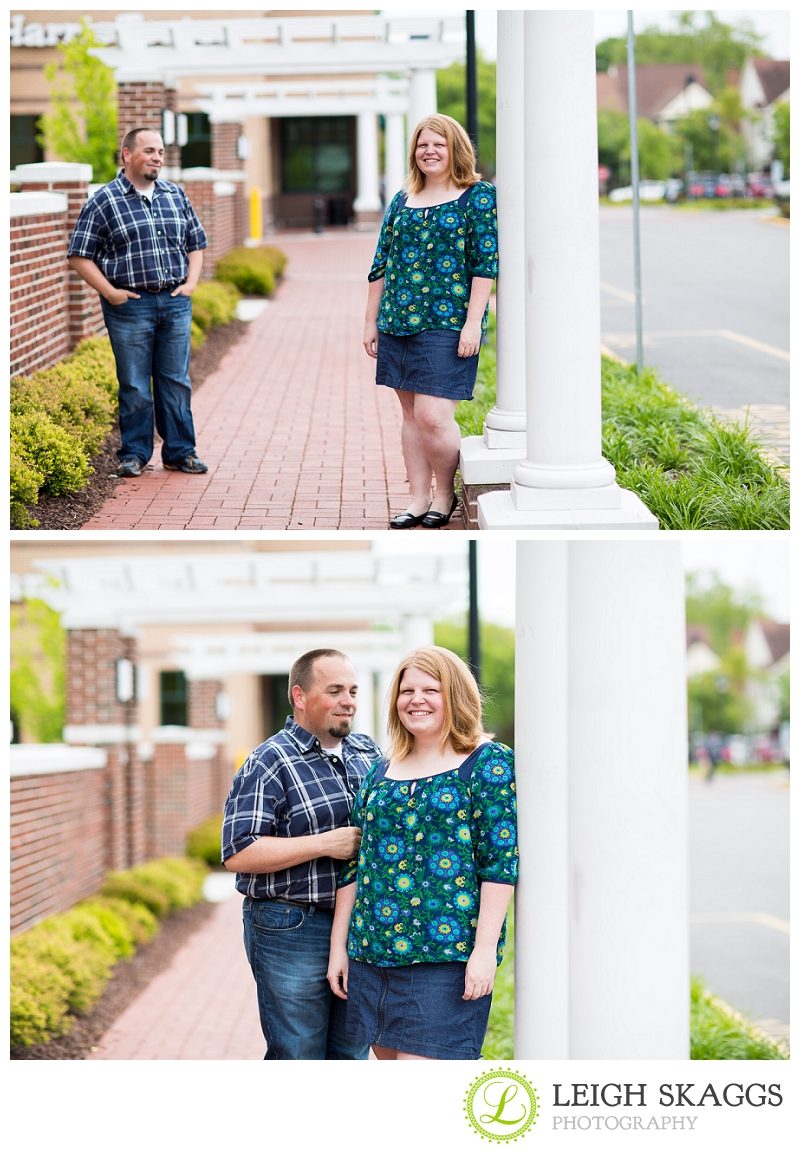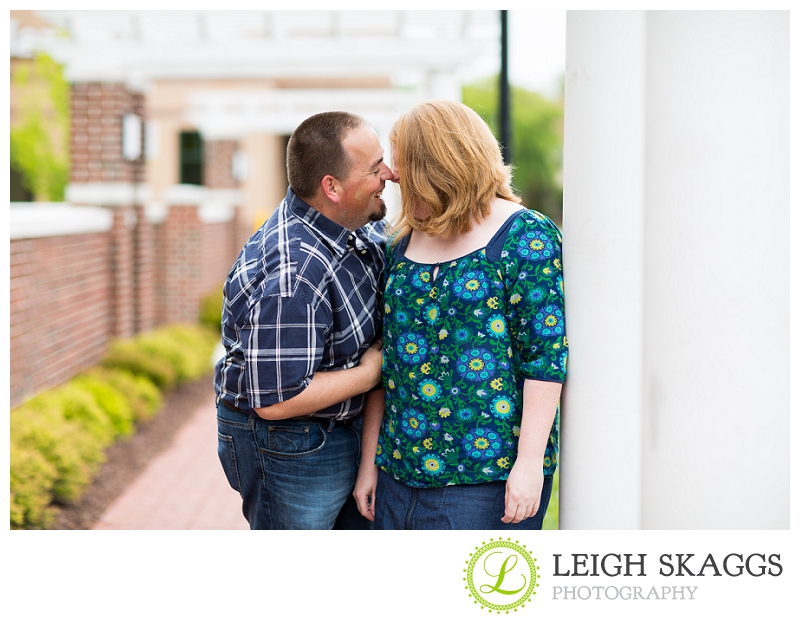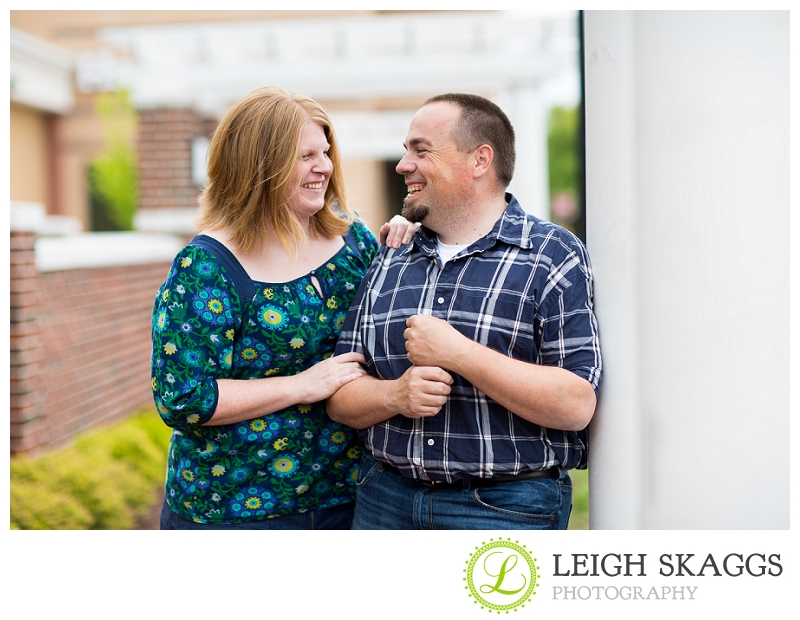 Time for some shopping!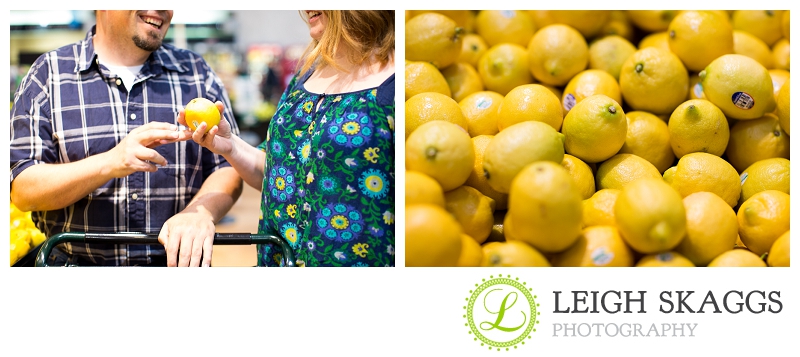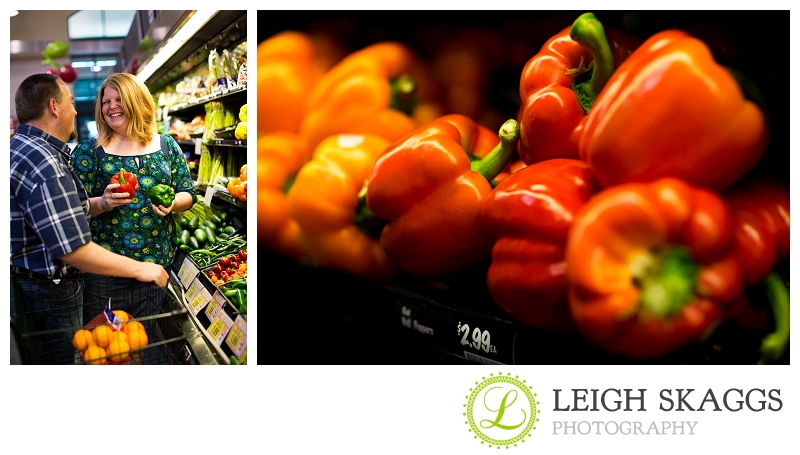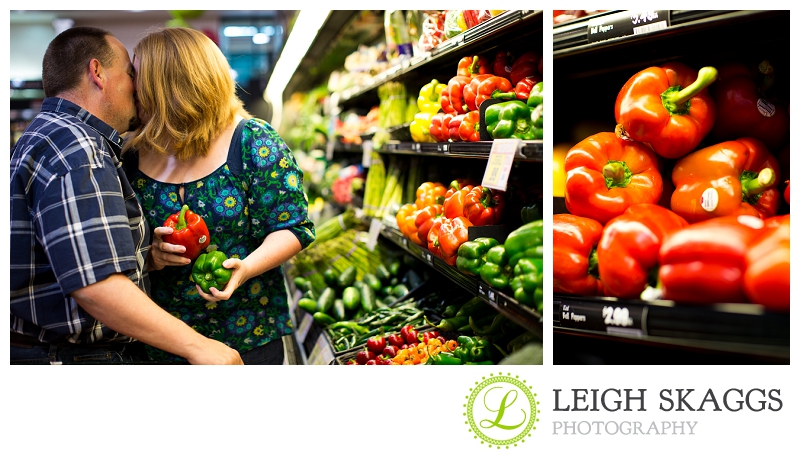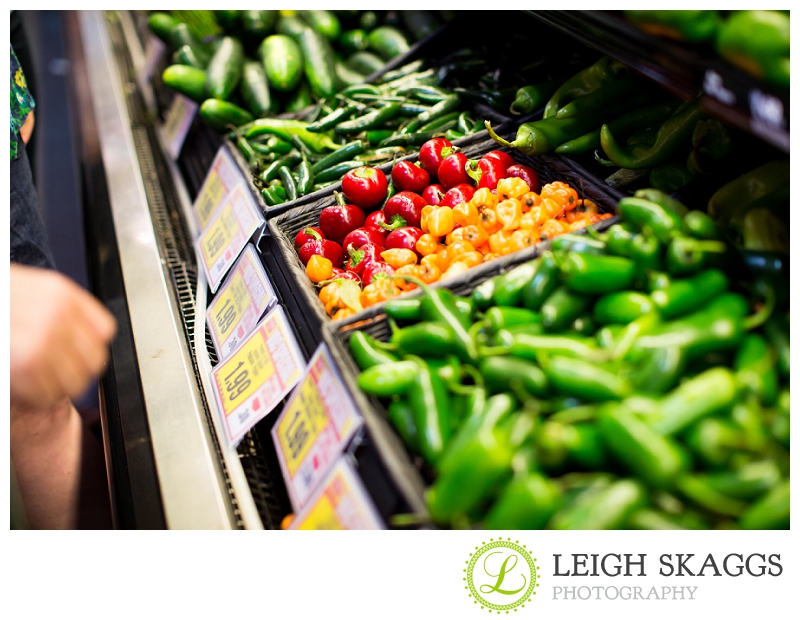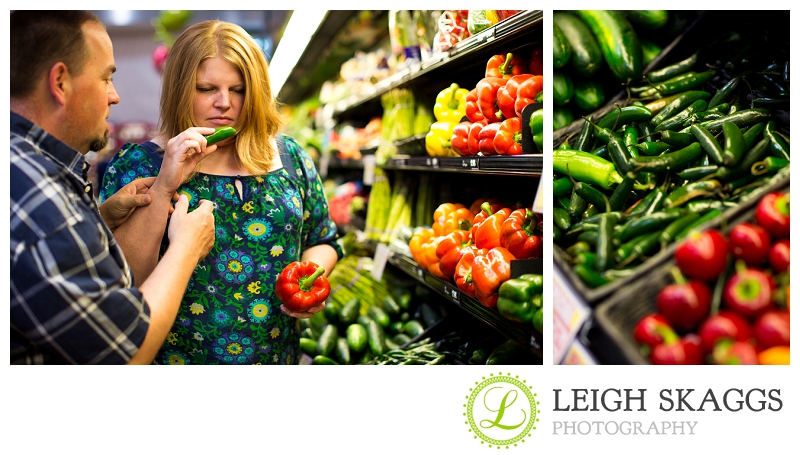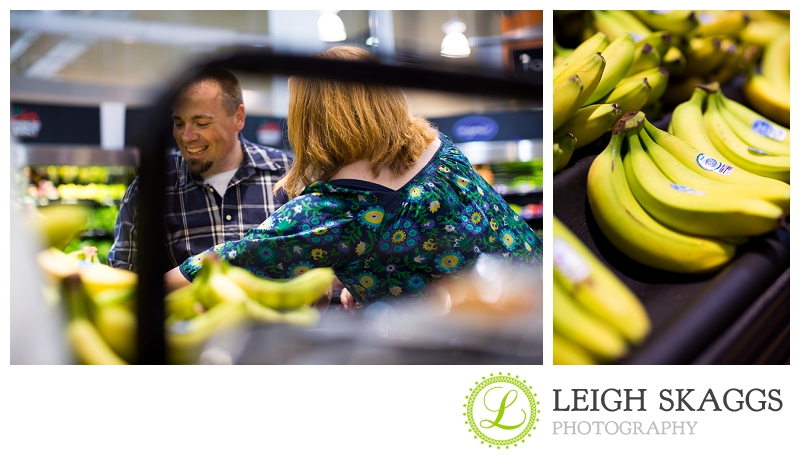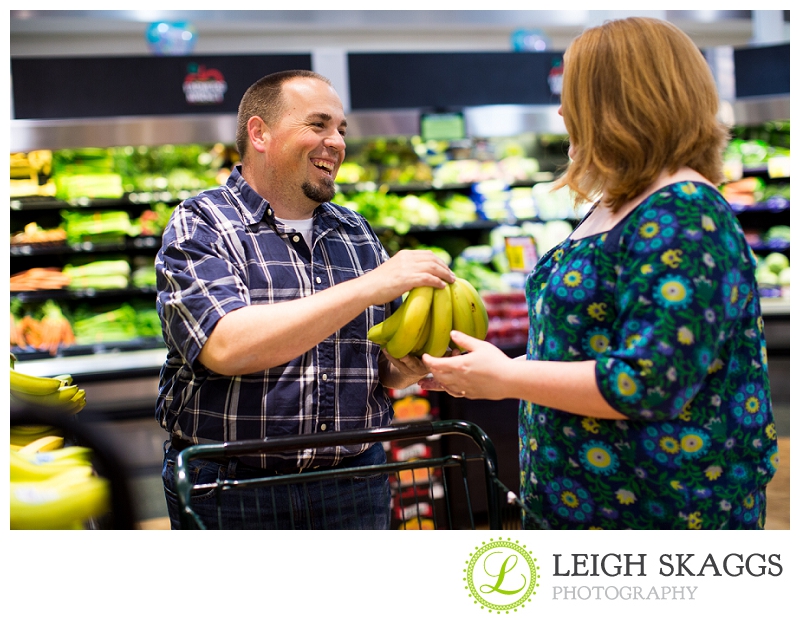 This cheese was HUGE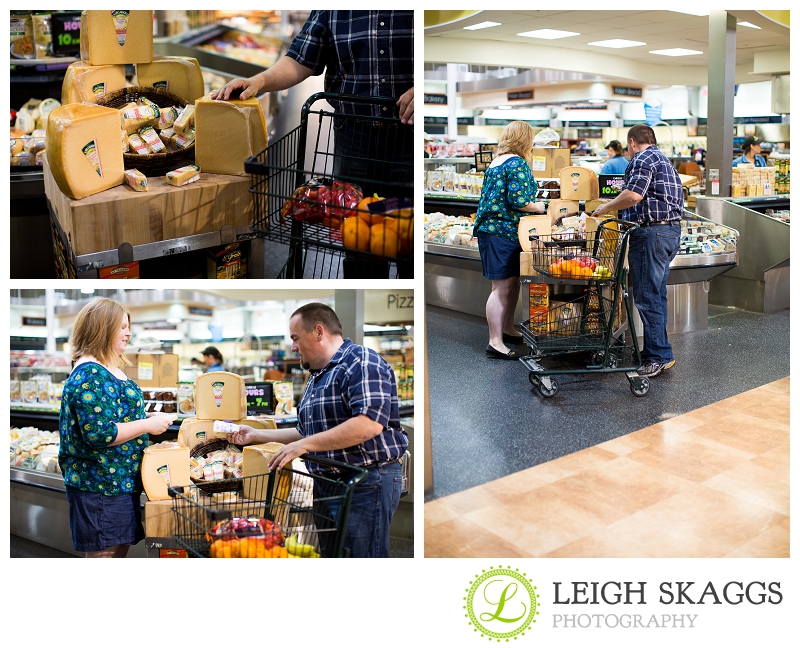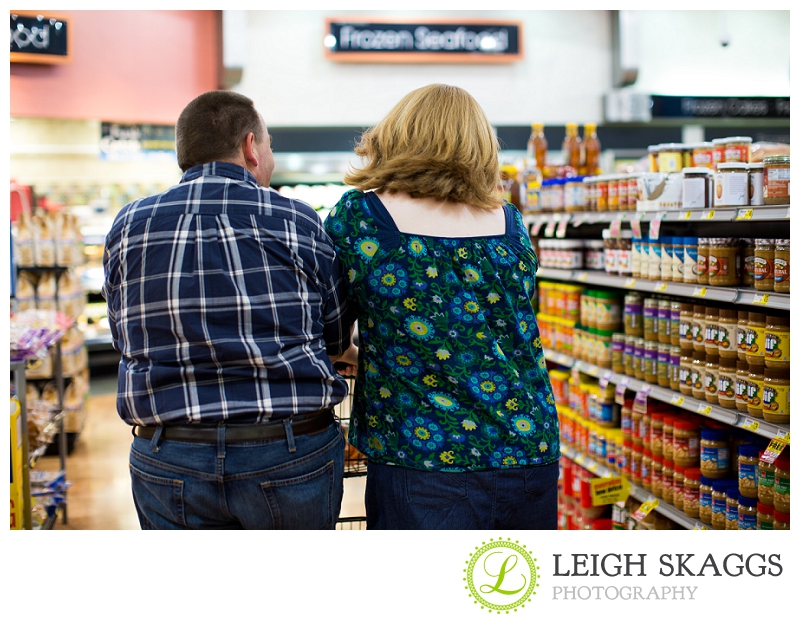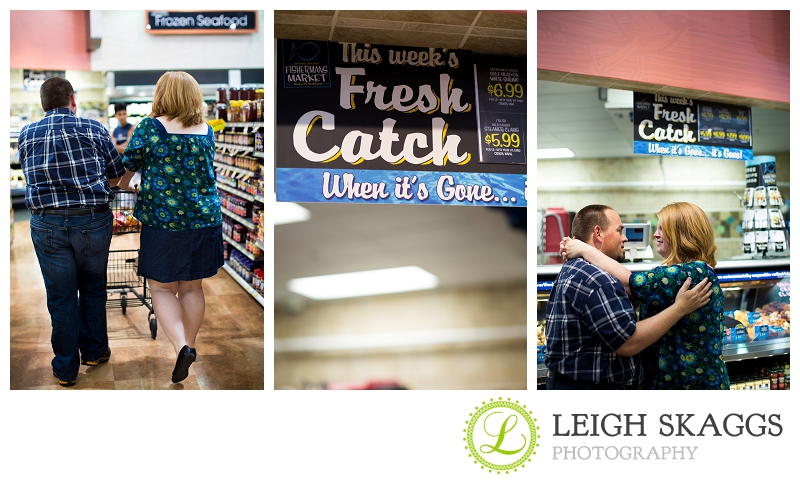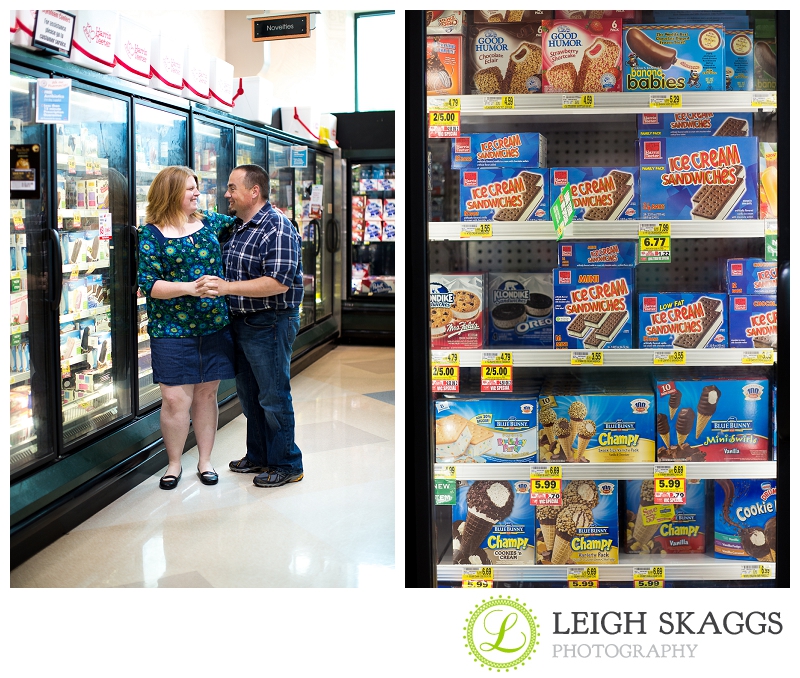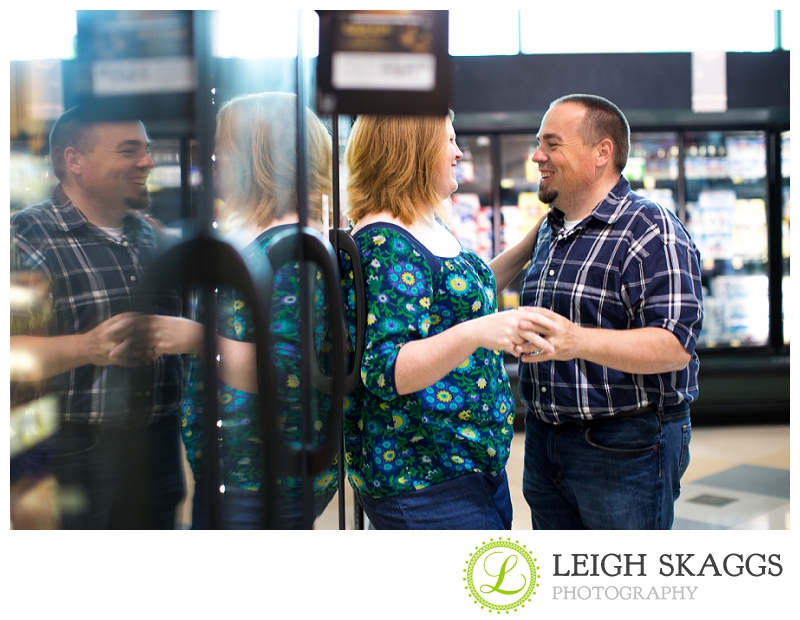 Love in an elevator!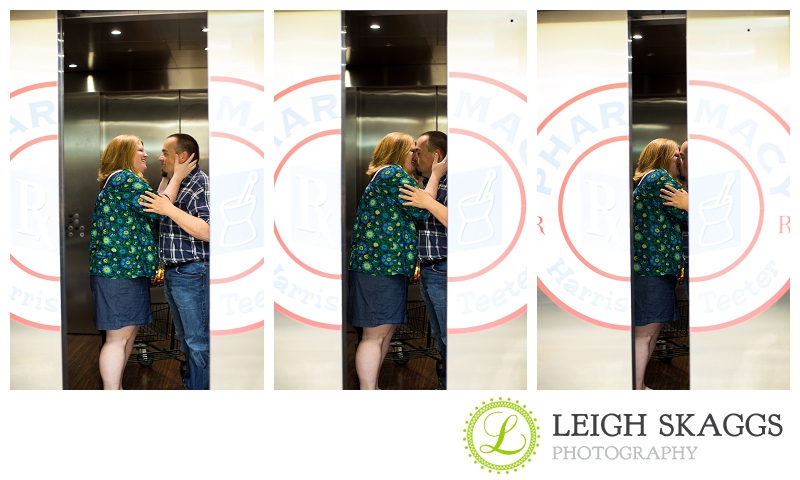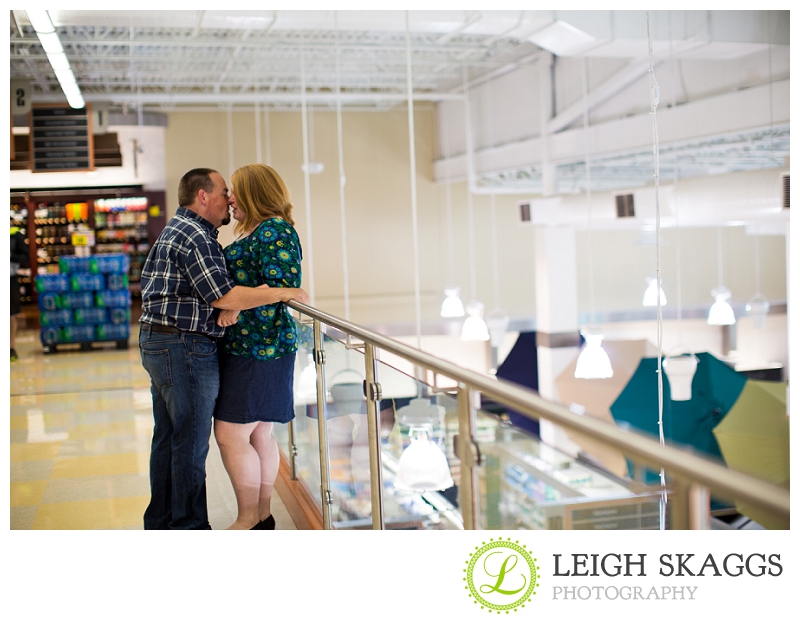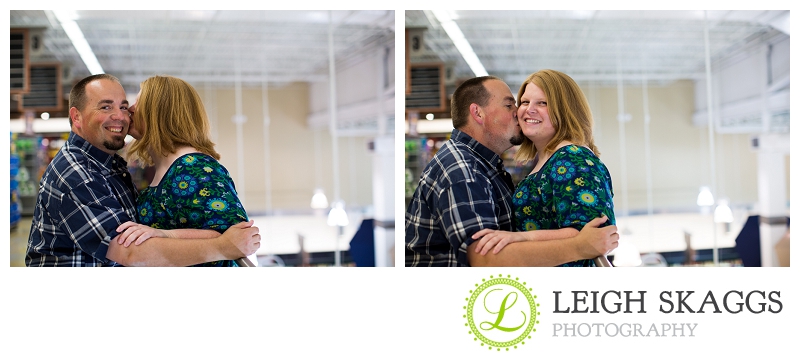 Love these two!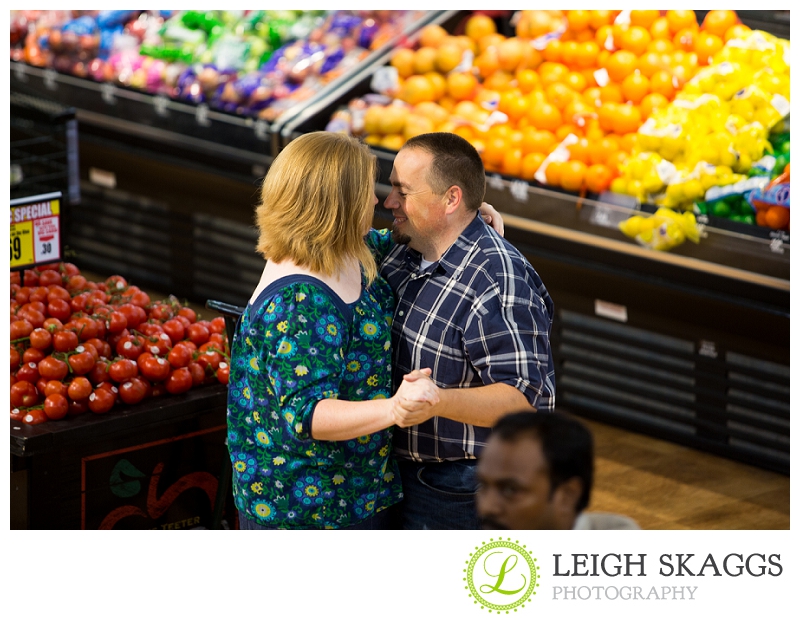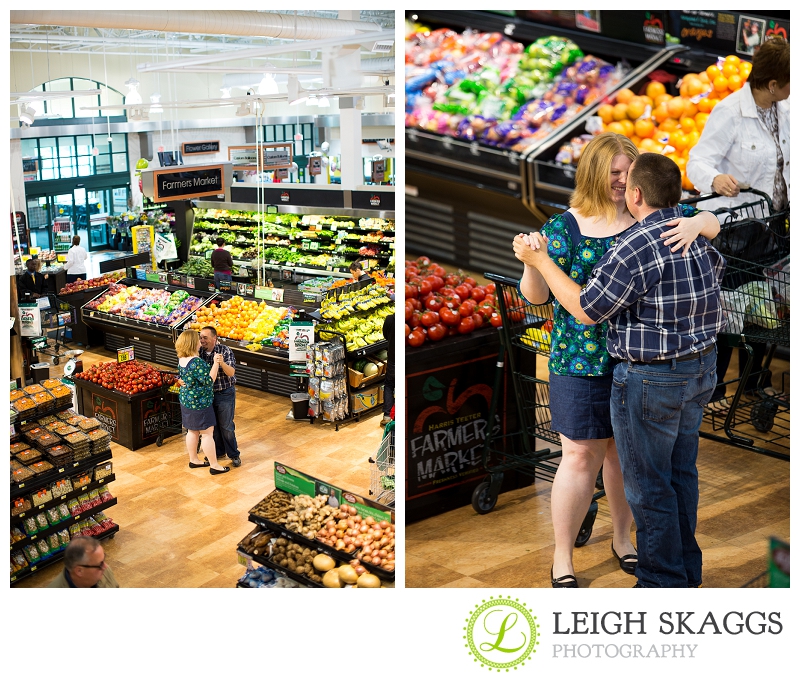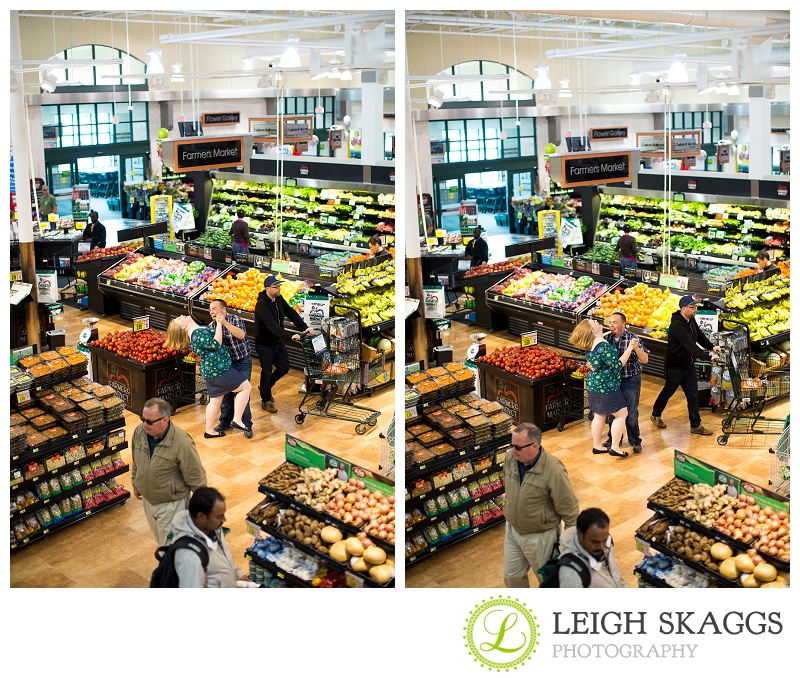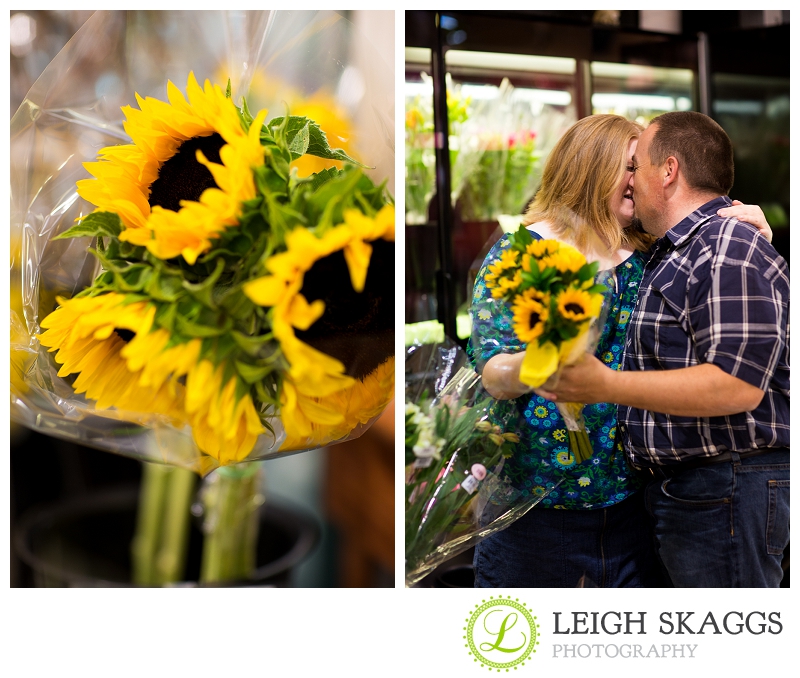 Congratulations you two! See you again soon! More photos on my website at Leigh Skaggs Photography