Matt says that if he can only pick ONE thing about Katie that he loves most…it would be her laugh!  He says that he tries so hard to make her laugh everyday!  He doesn't have to try too hard!!  Katie and Matt are hysterical!  In fact, my kids found me in the vast orchard field by following the sound of MY laughter.  They feed off of each others laughs and just keep it going!  So to say we had FUN on our engagement session, picking apples at Carter Mountain Orchard in Charlottesville Virginia, would be an understatement!!  When I first met Katie and Matt they talked about how Matt went to Liberty college and LOVED to pick apples (he is practically and professional!)  They even offered him a job during our session!!  🙂  Last year, they had a pie baking contest!   This year they will be combining the best of both pies to make a super pie!   Hope I get a taste!!  Thanks for the AMAZING time you two!!  I can't wait for your wedding!!!  XOXO!!!
It was chilly when we got there…but it warmed up quickly!  So glad we went early though…there was a line off the interstate when we left!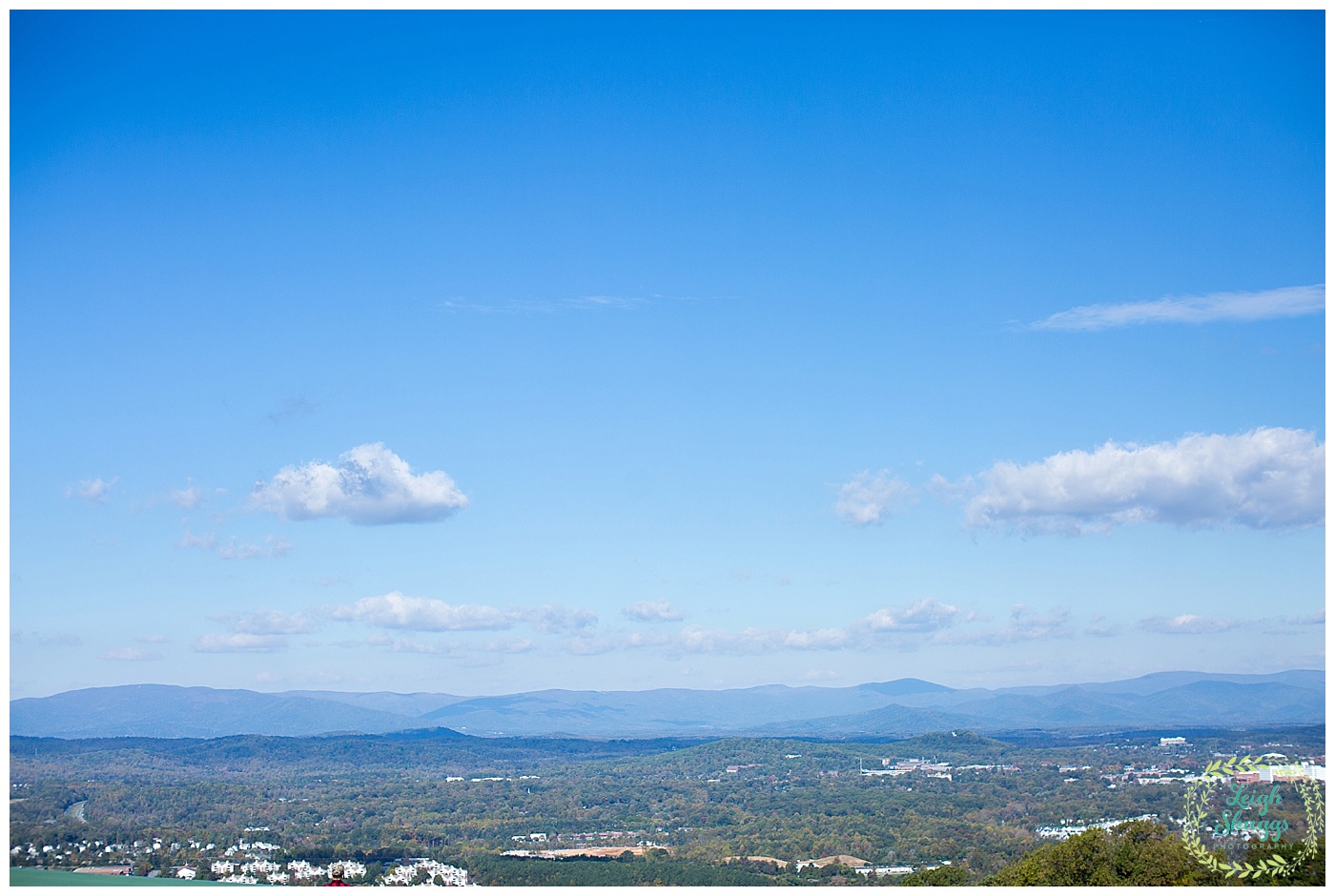 YUM!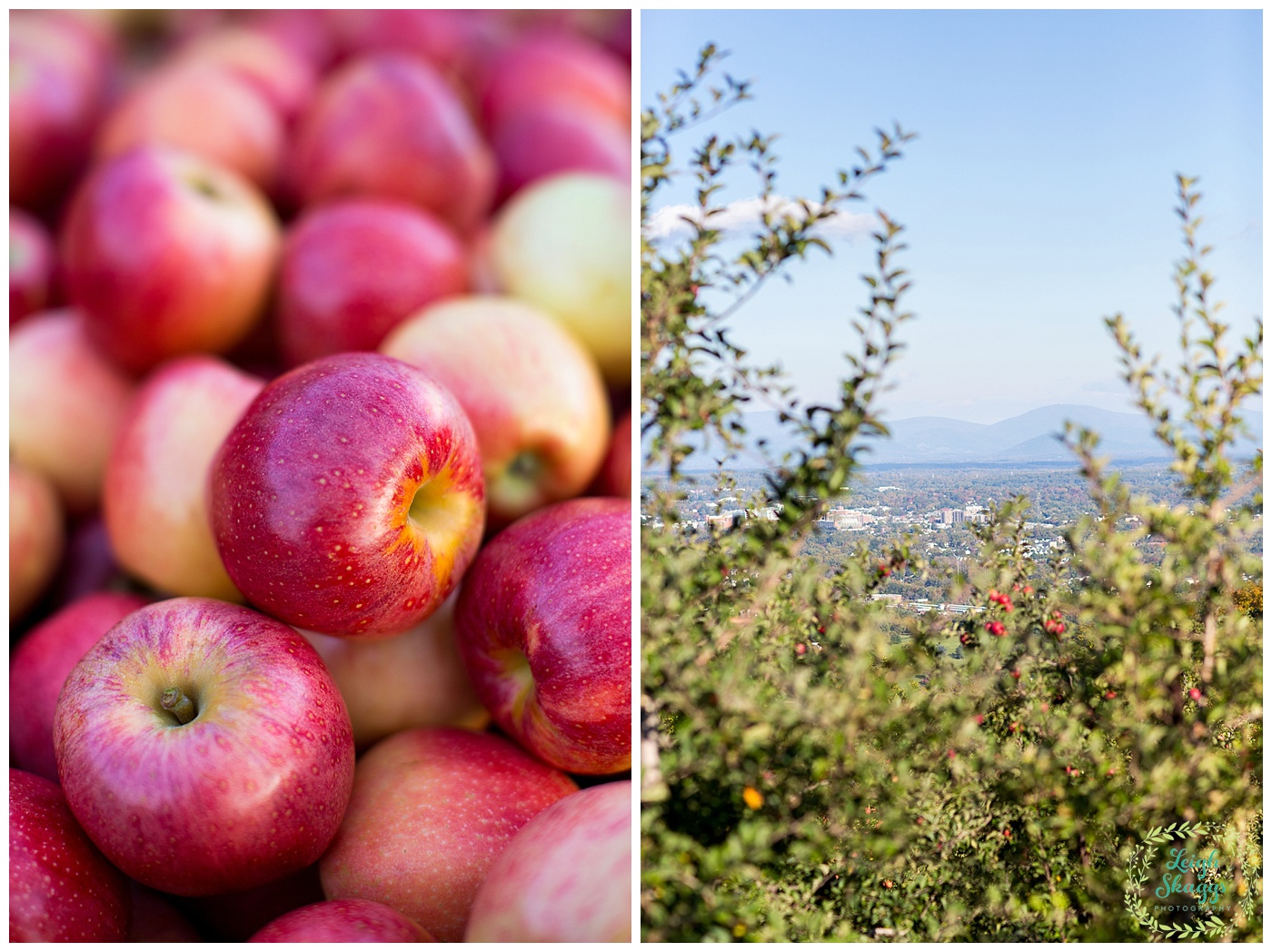 Katie, I LOVE your laugh, too!!!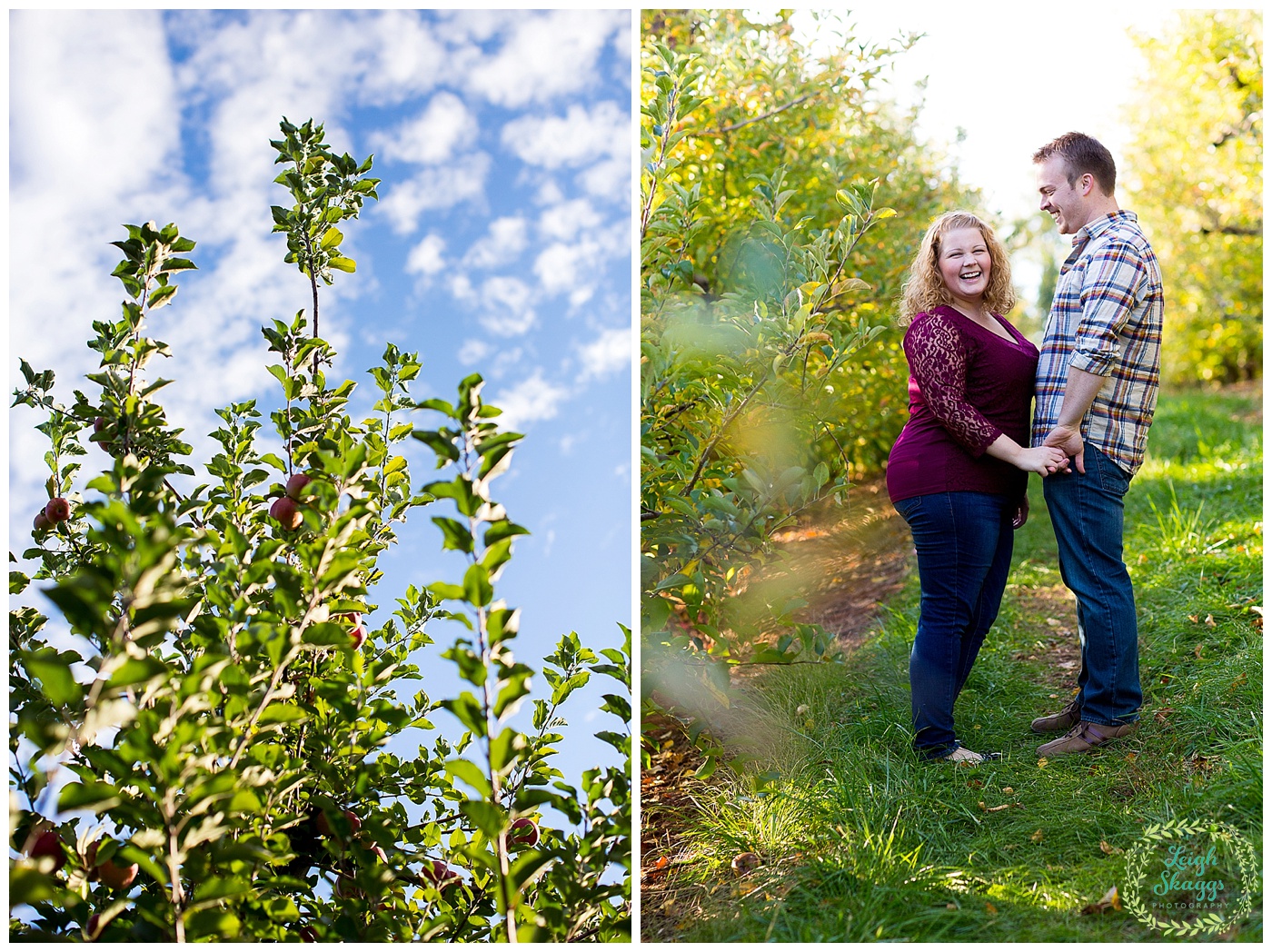 This is her "serious" face.  She pulled her teacher face on me!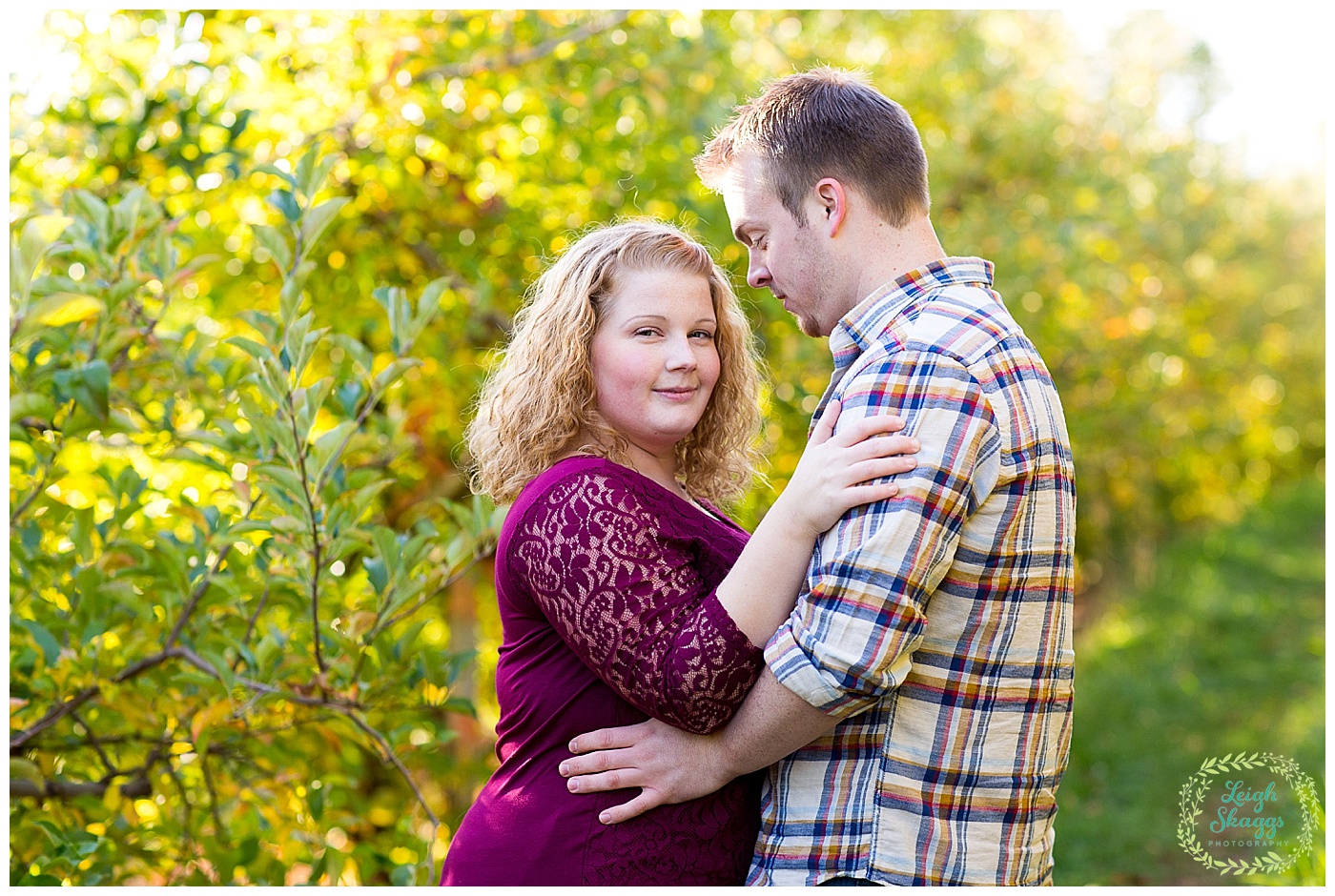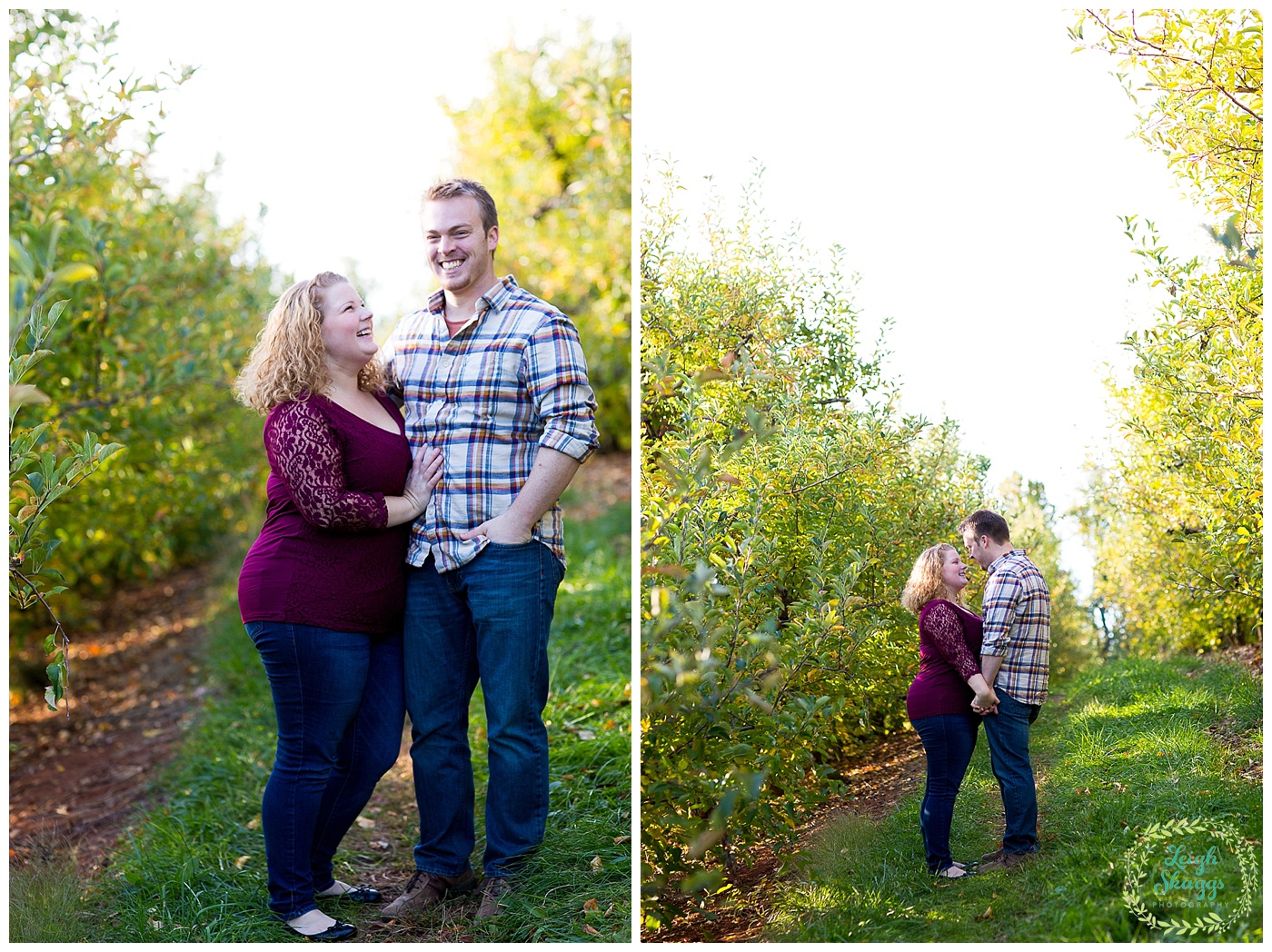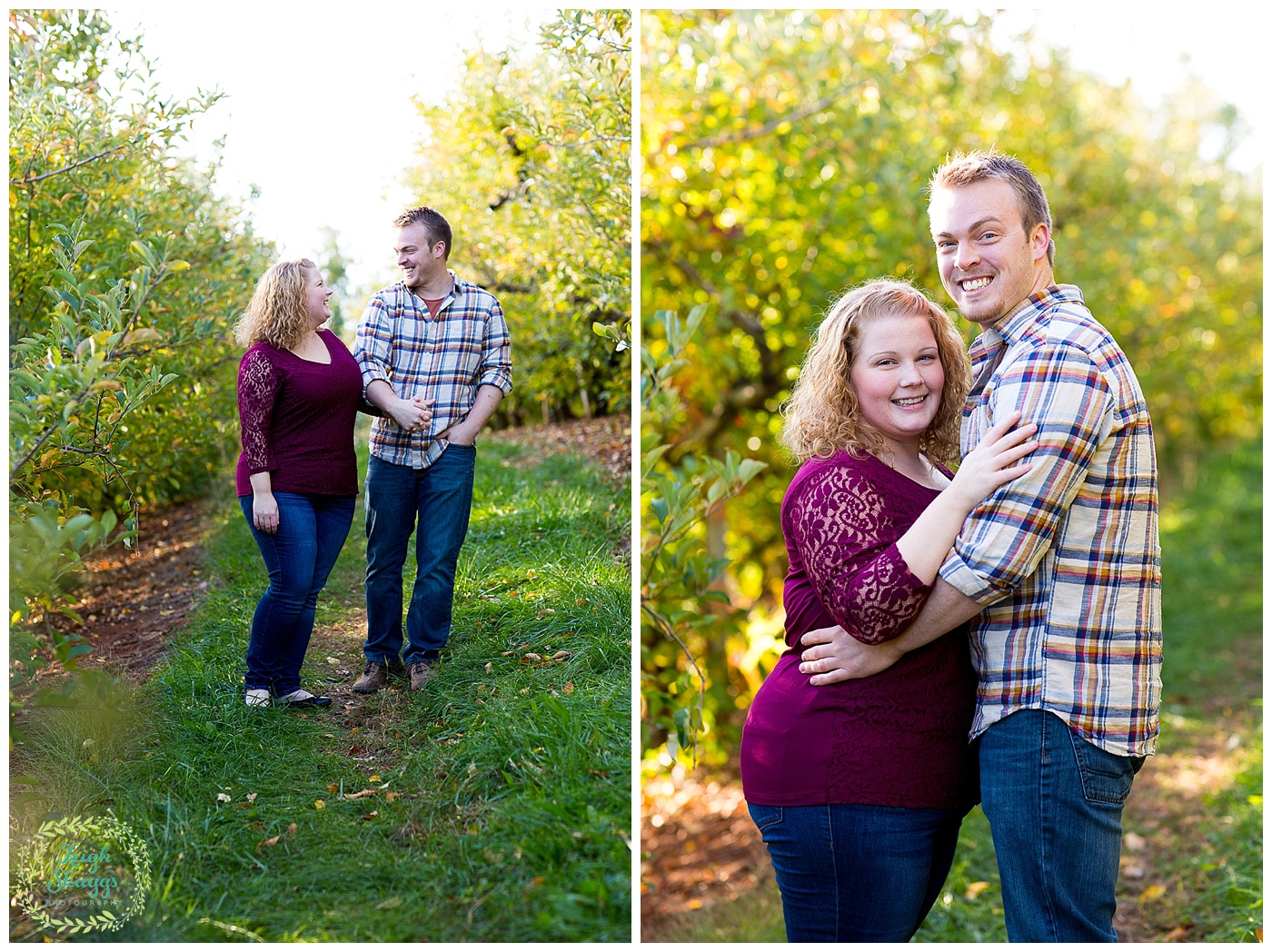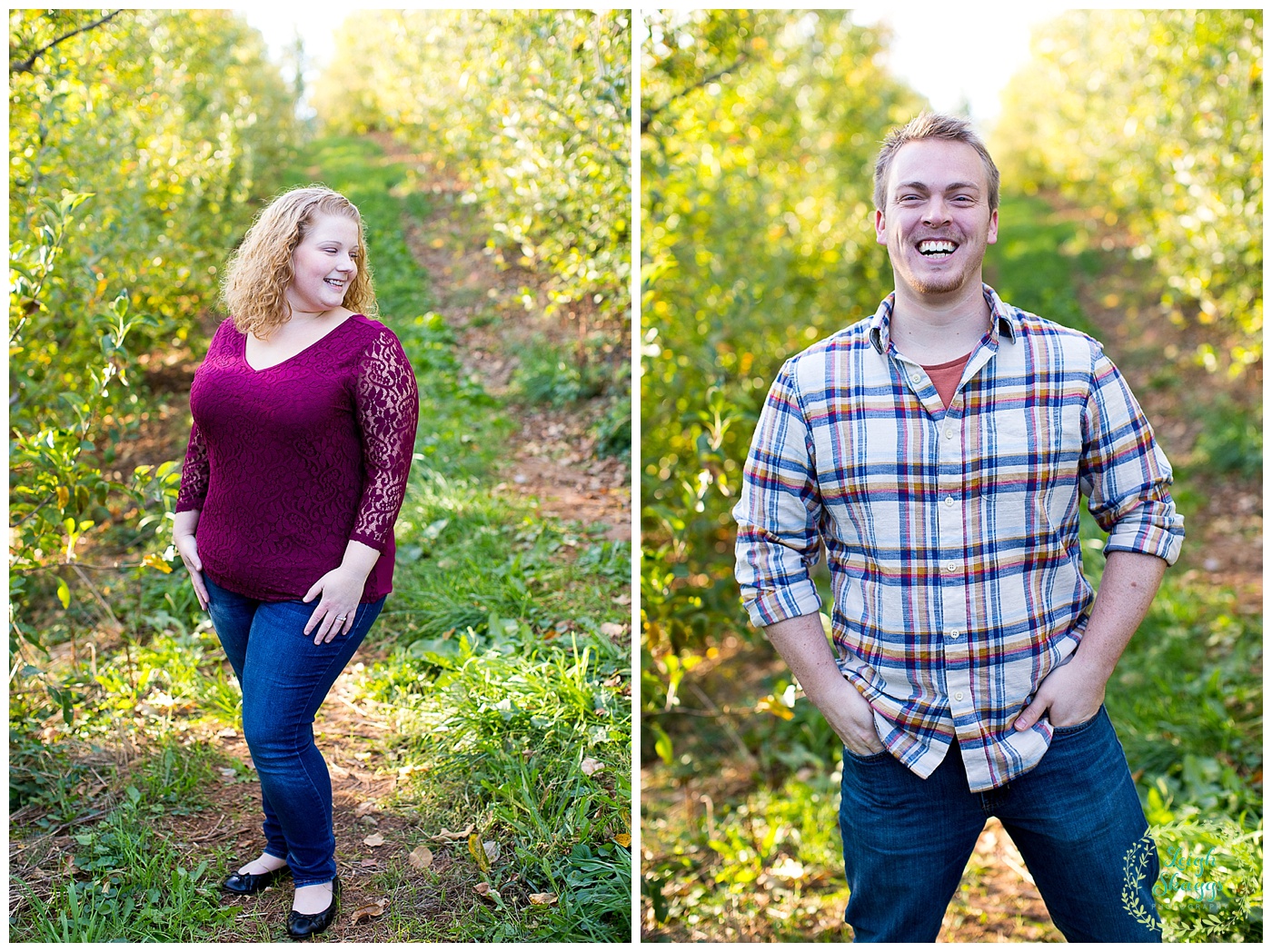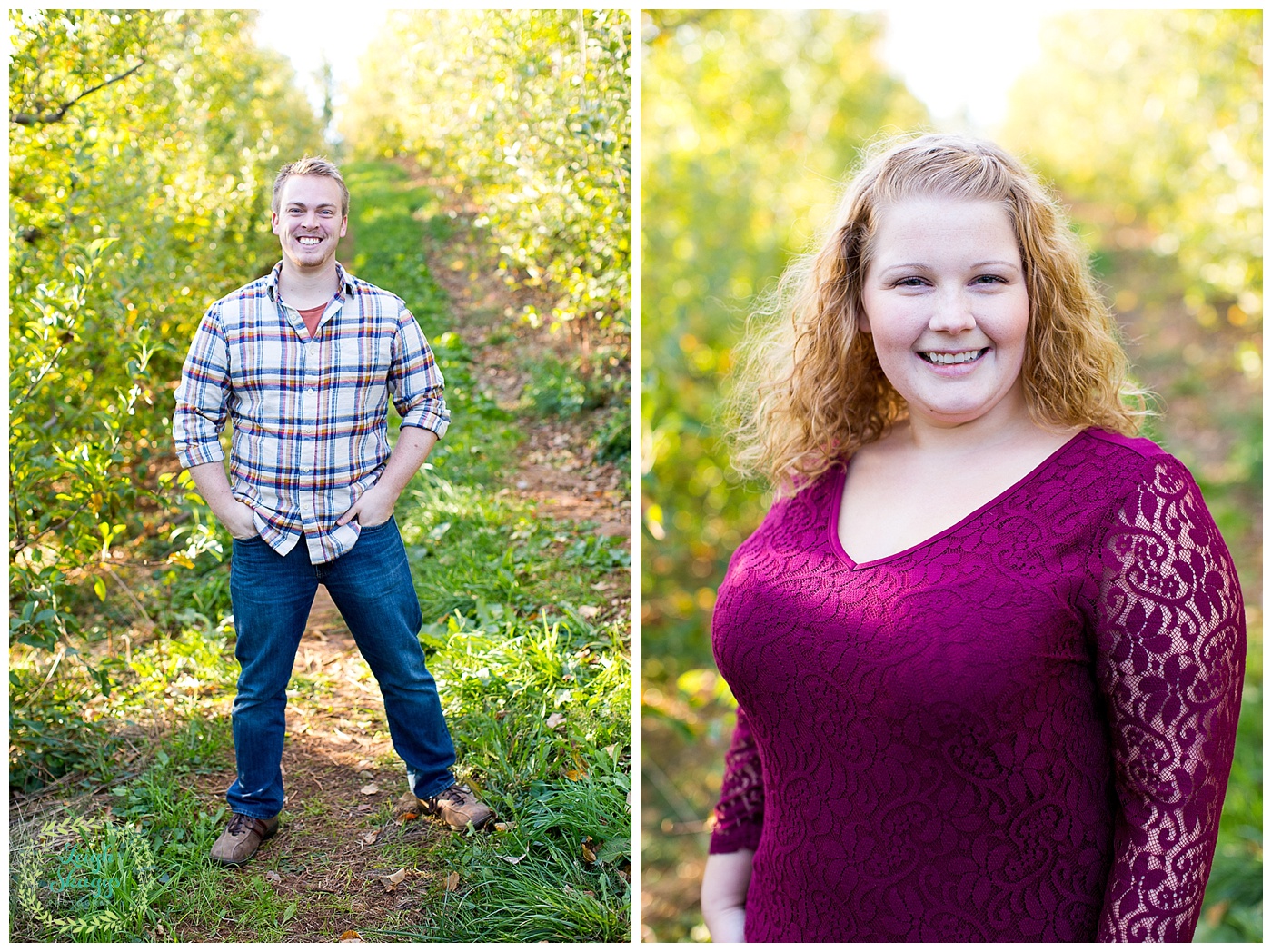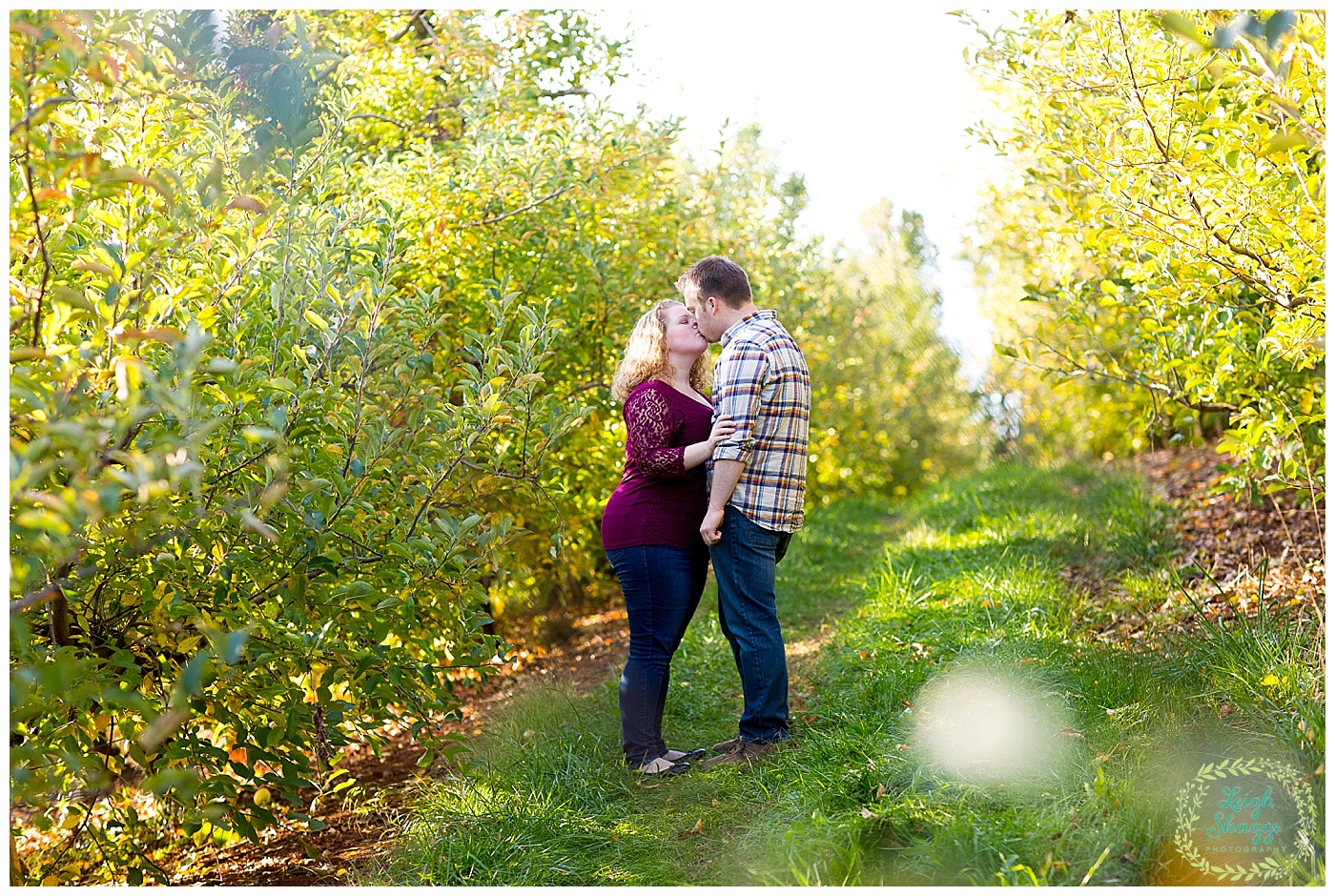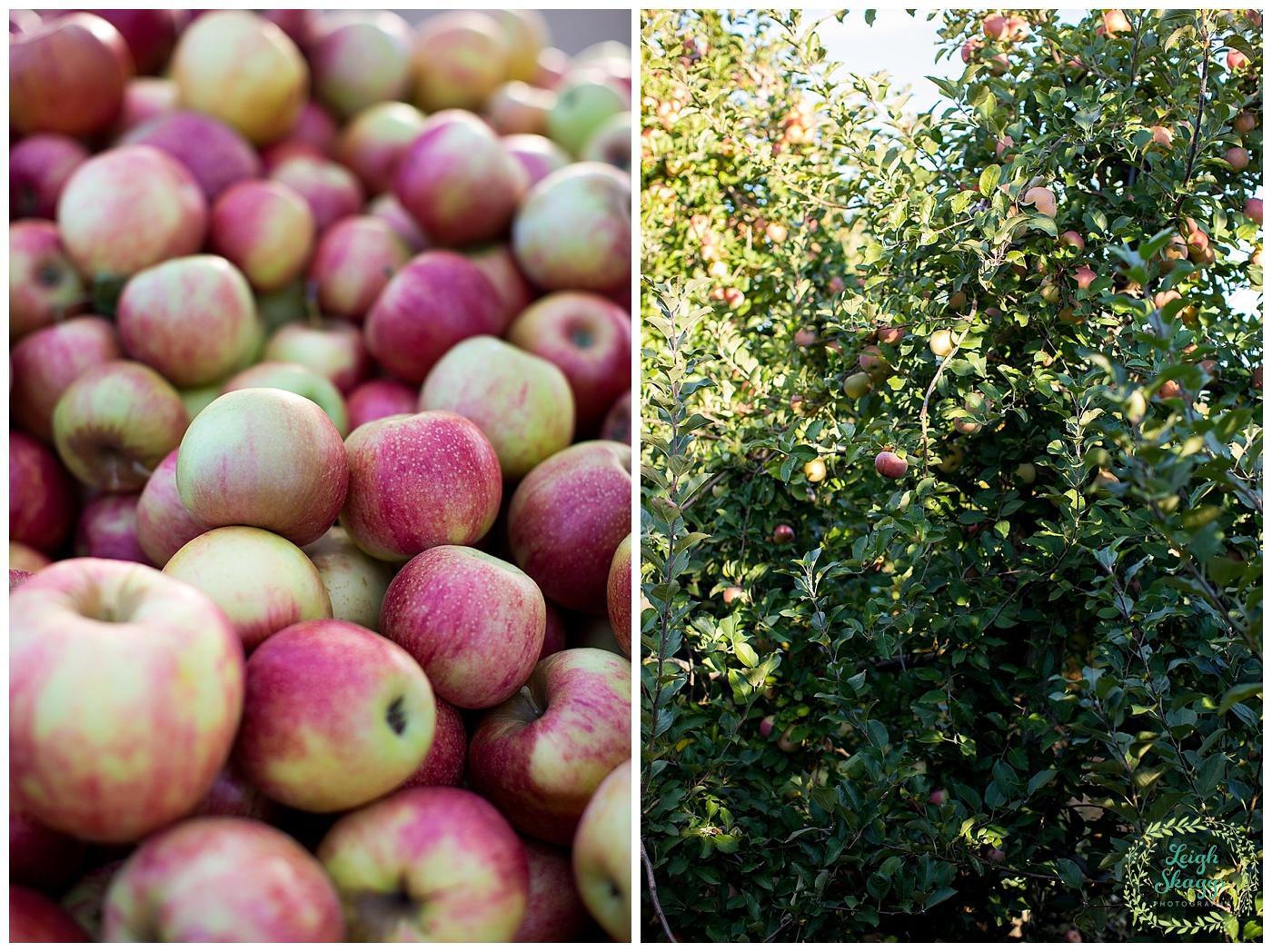 BLING!!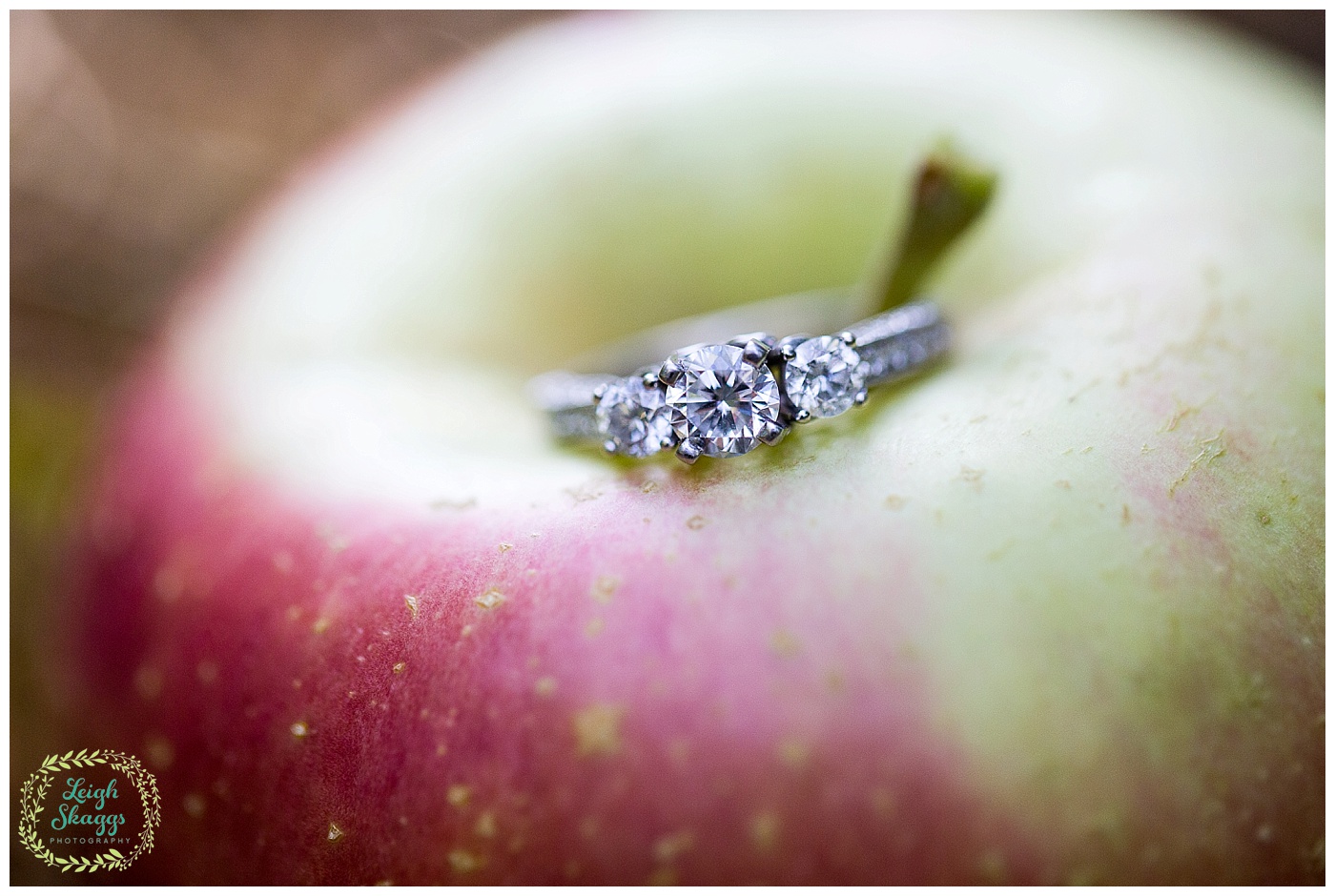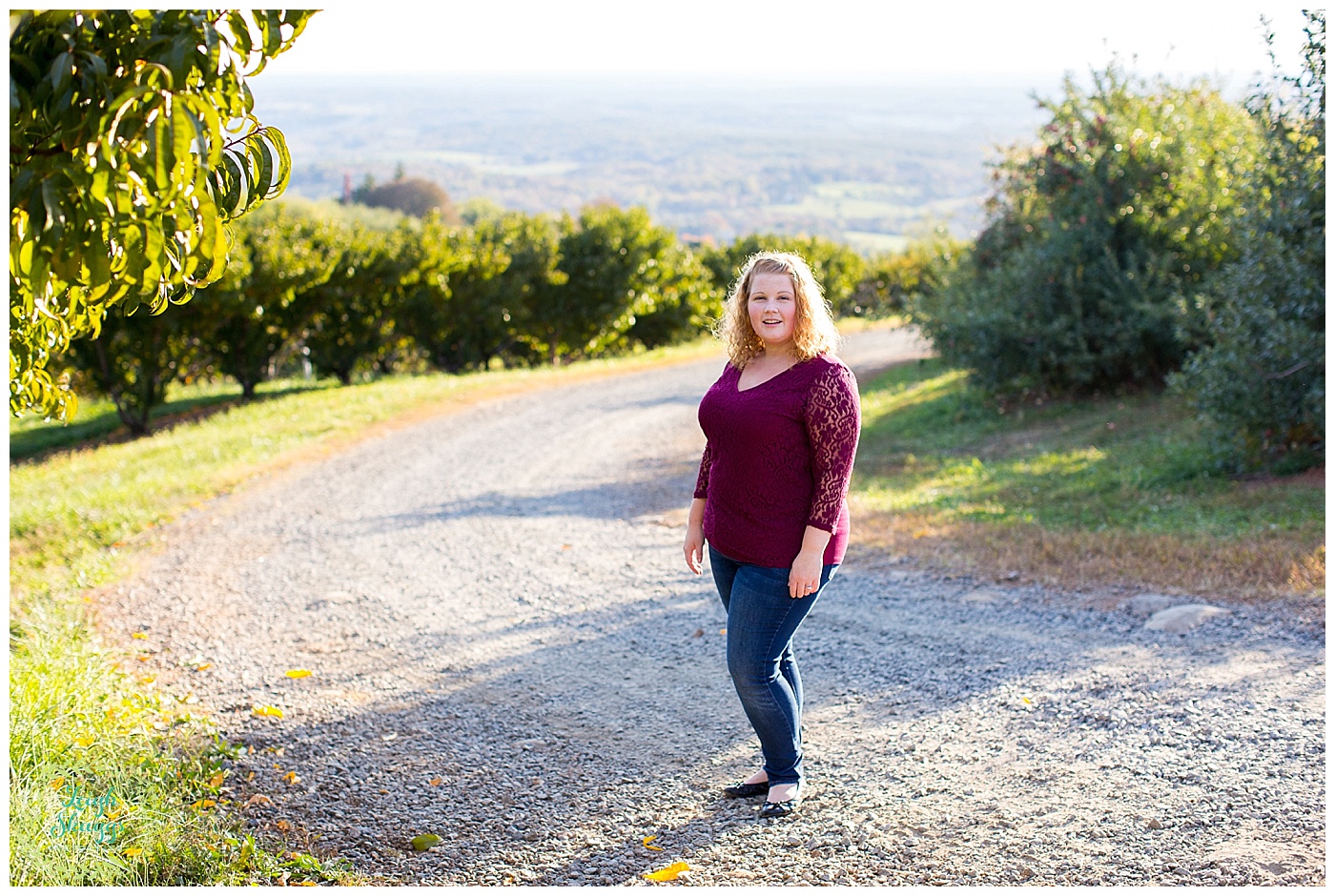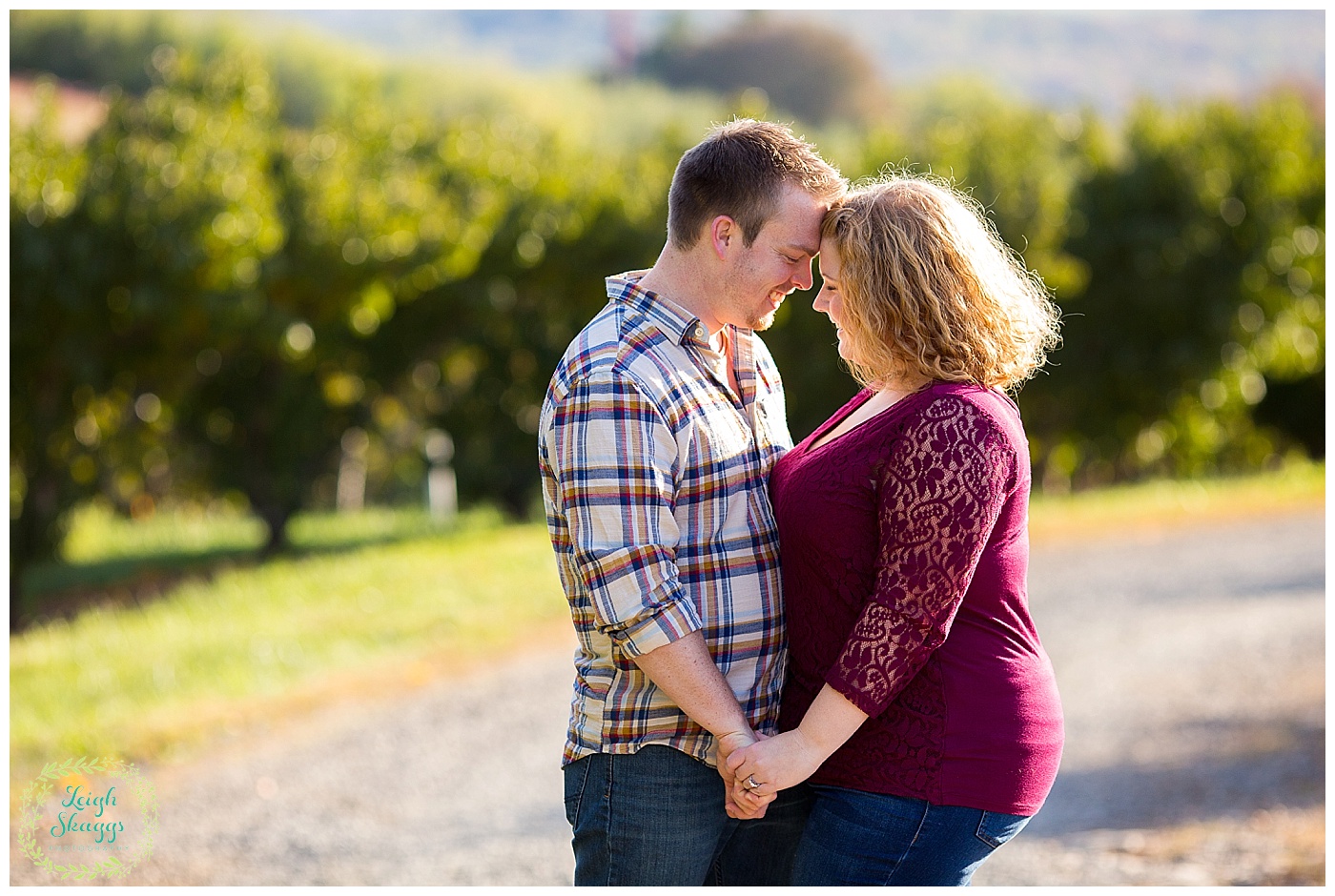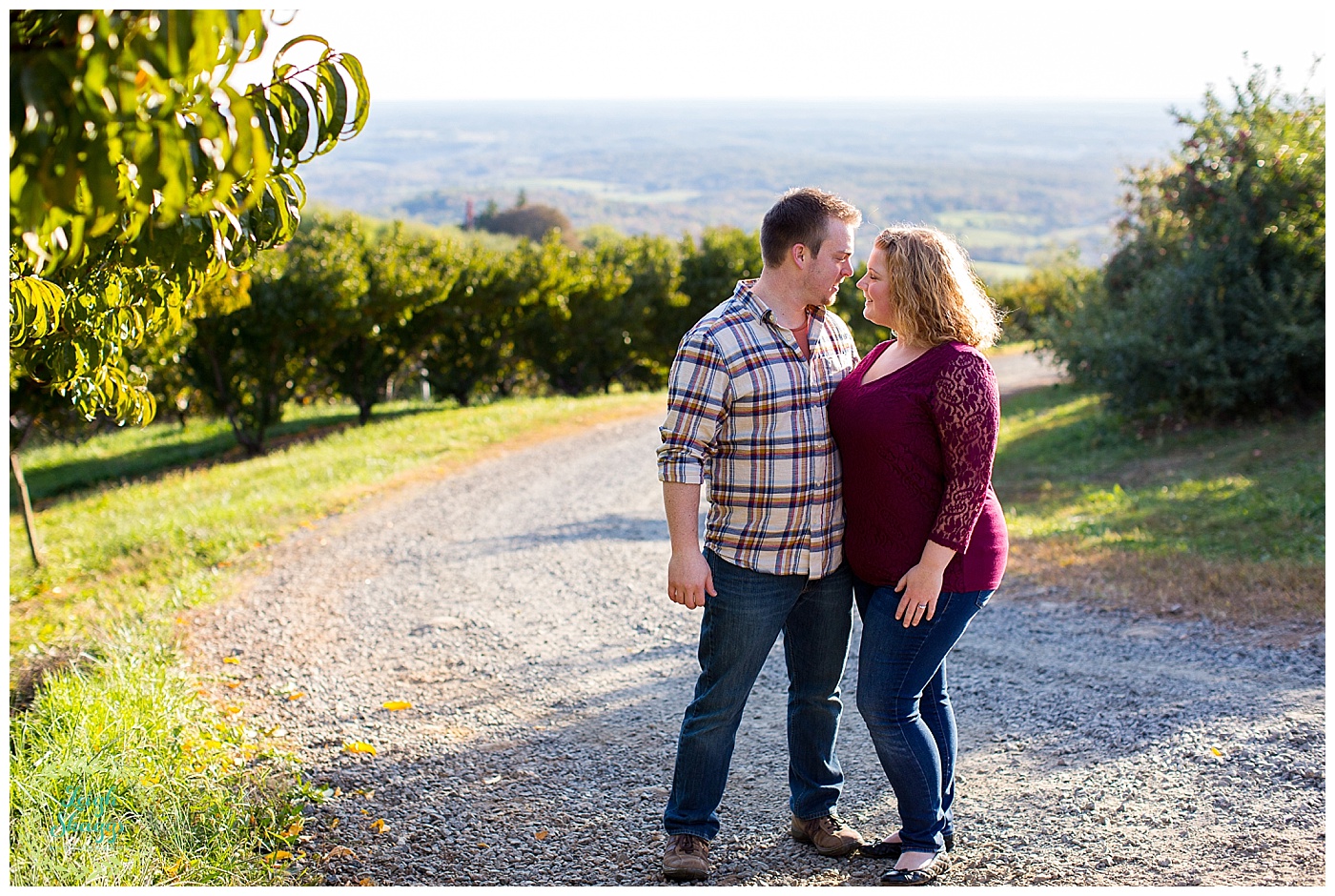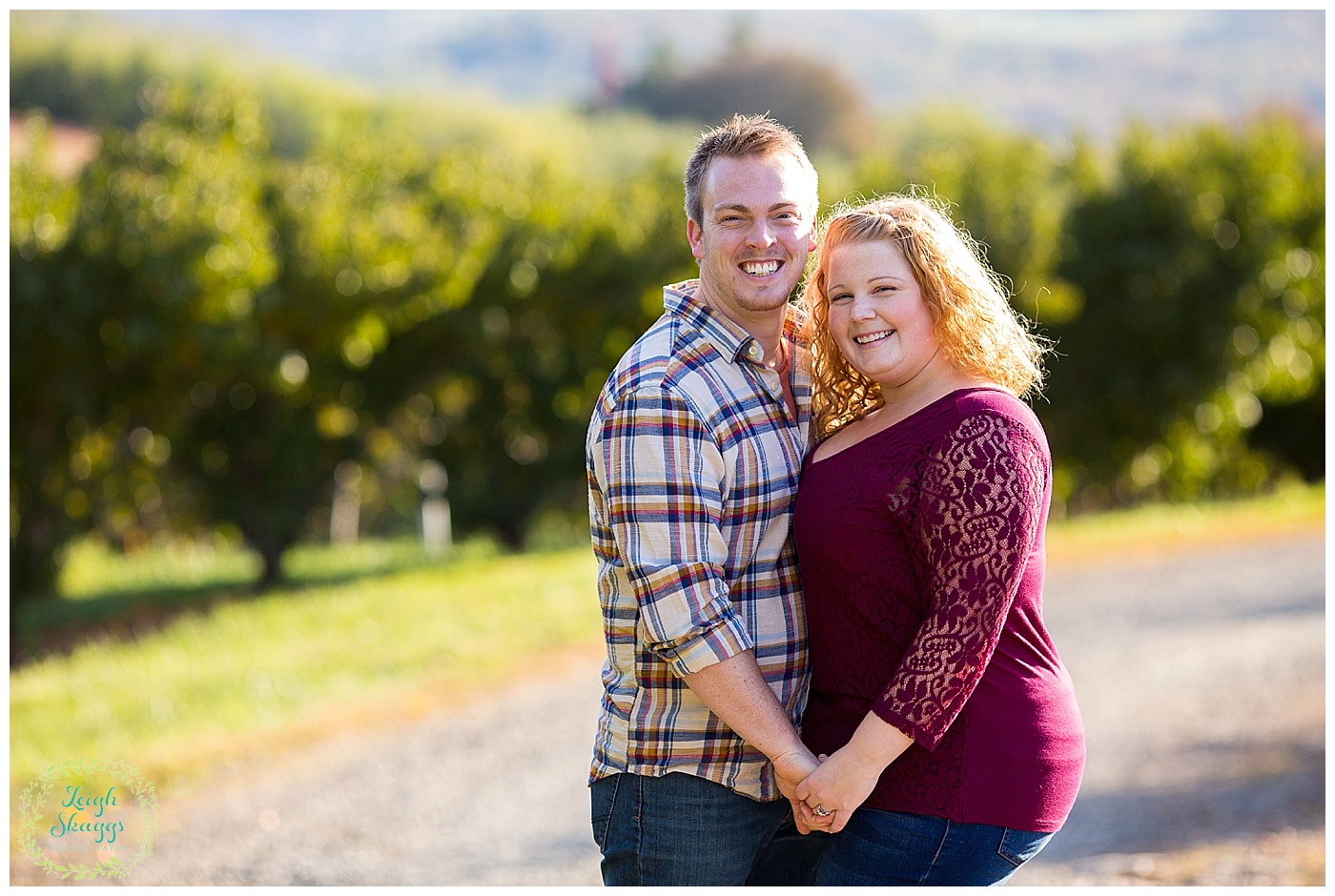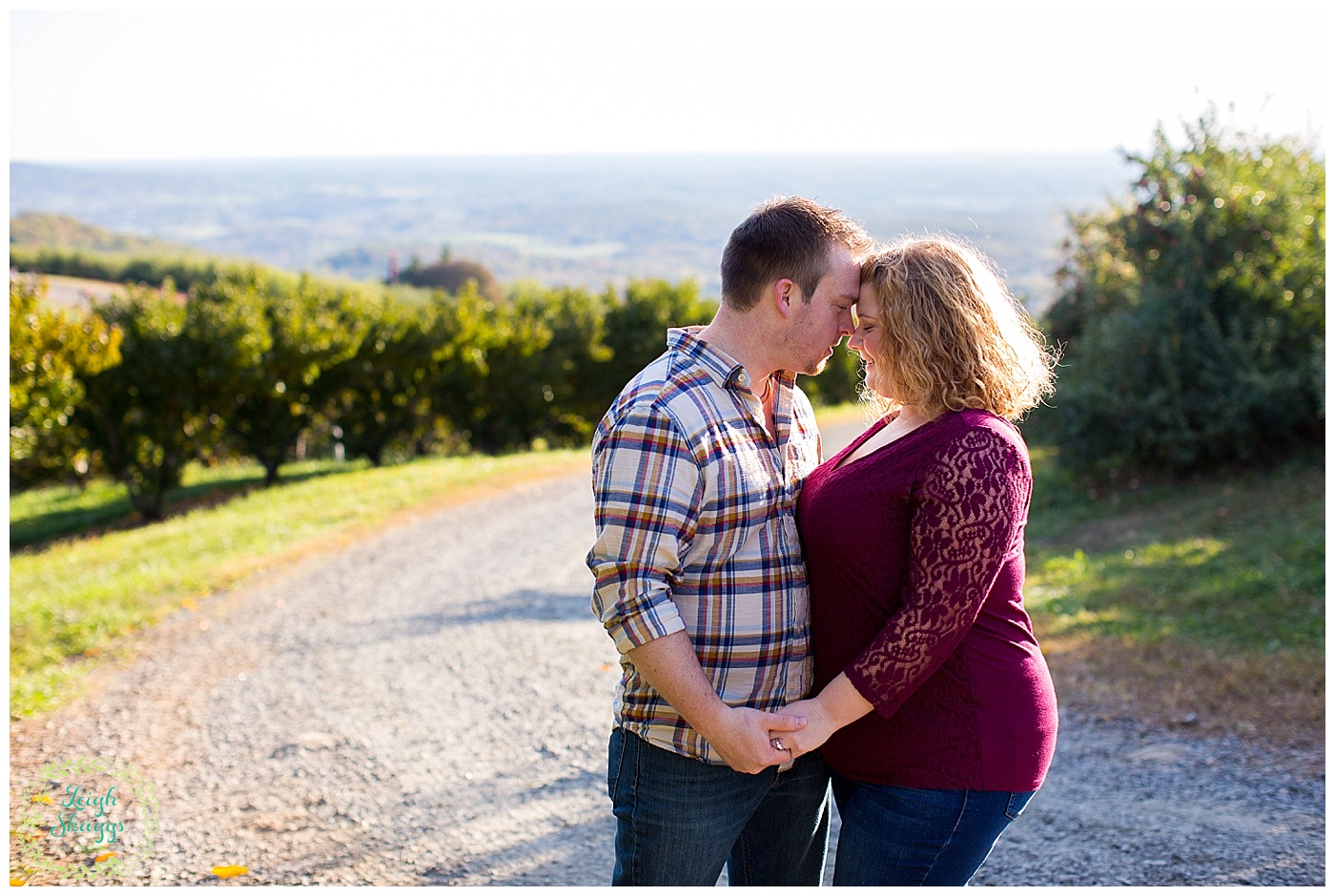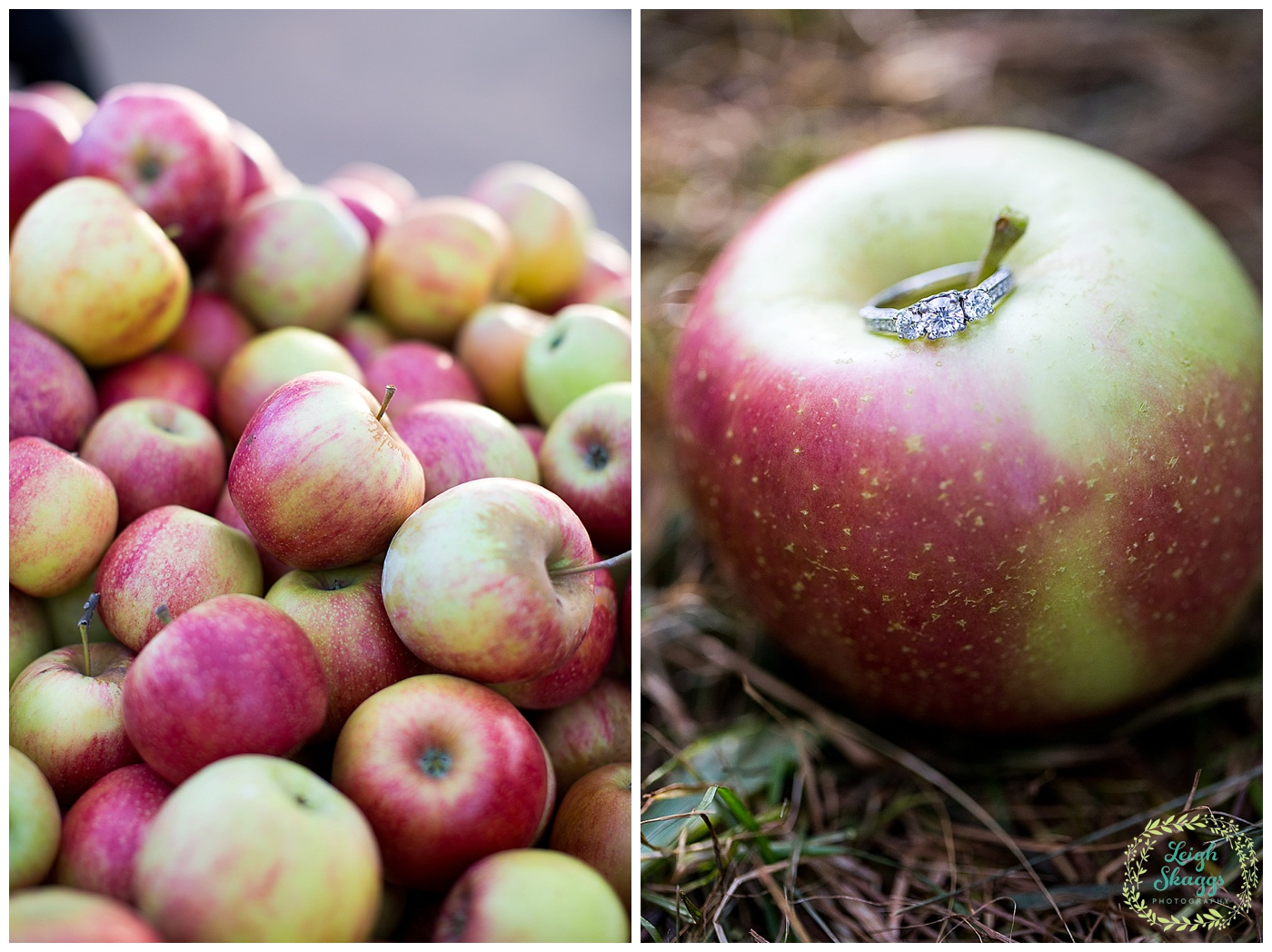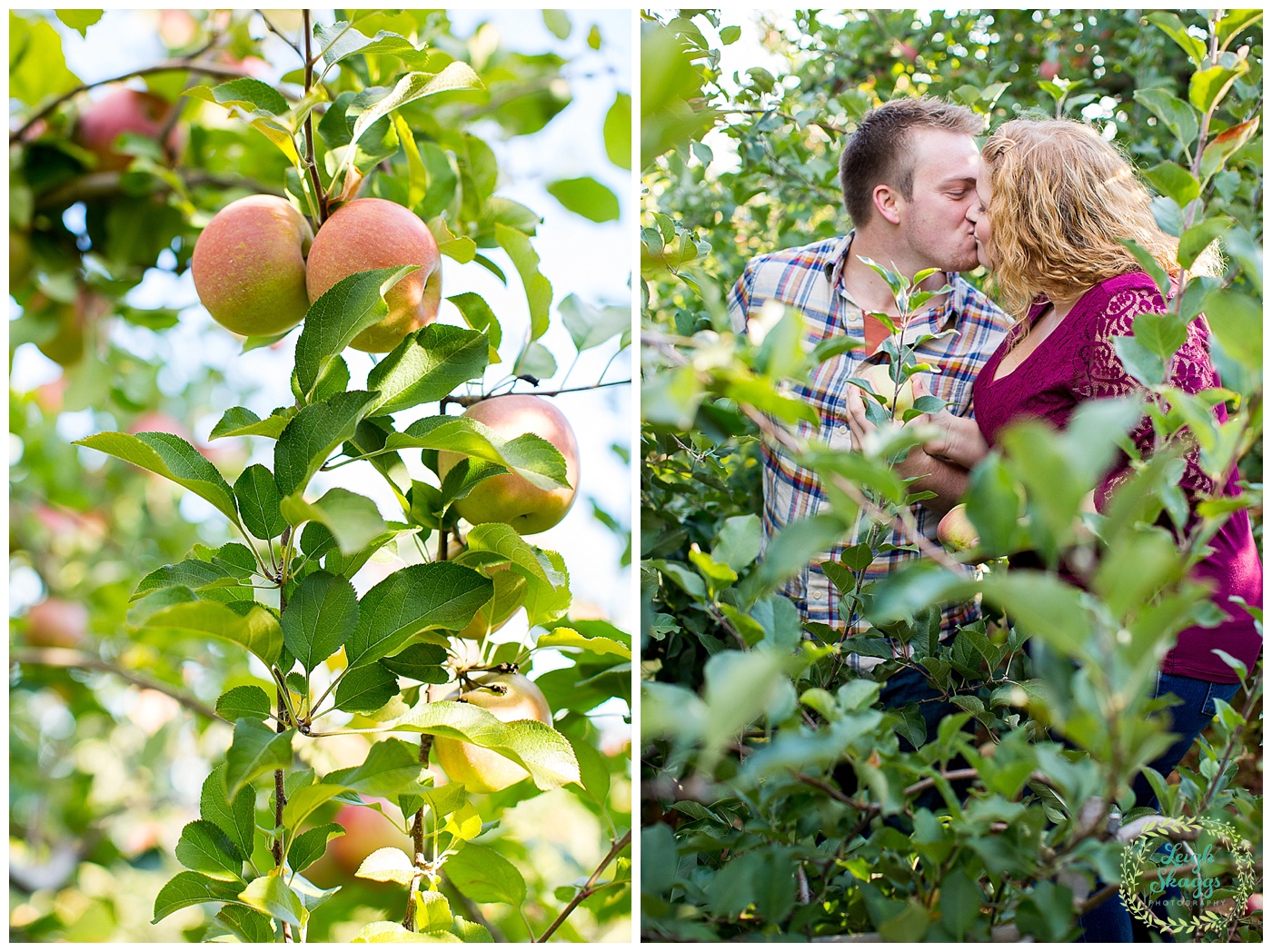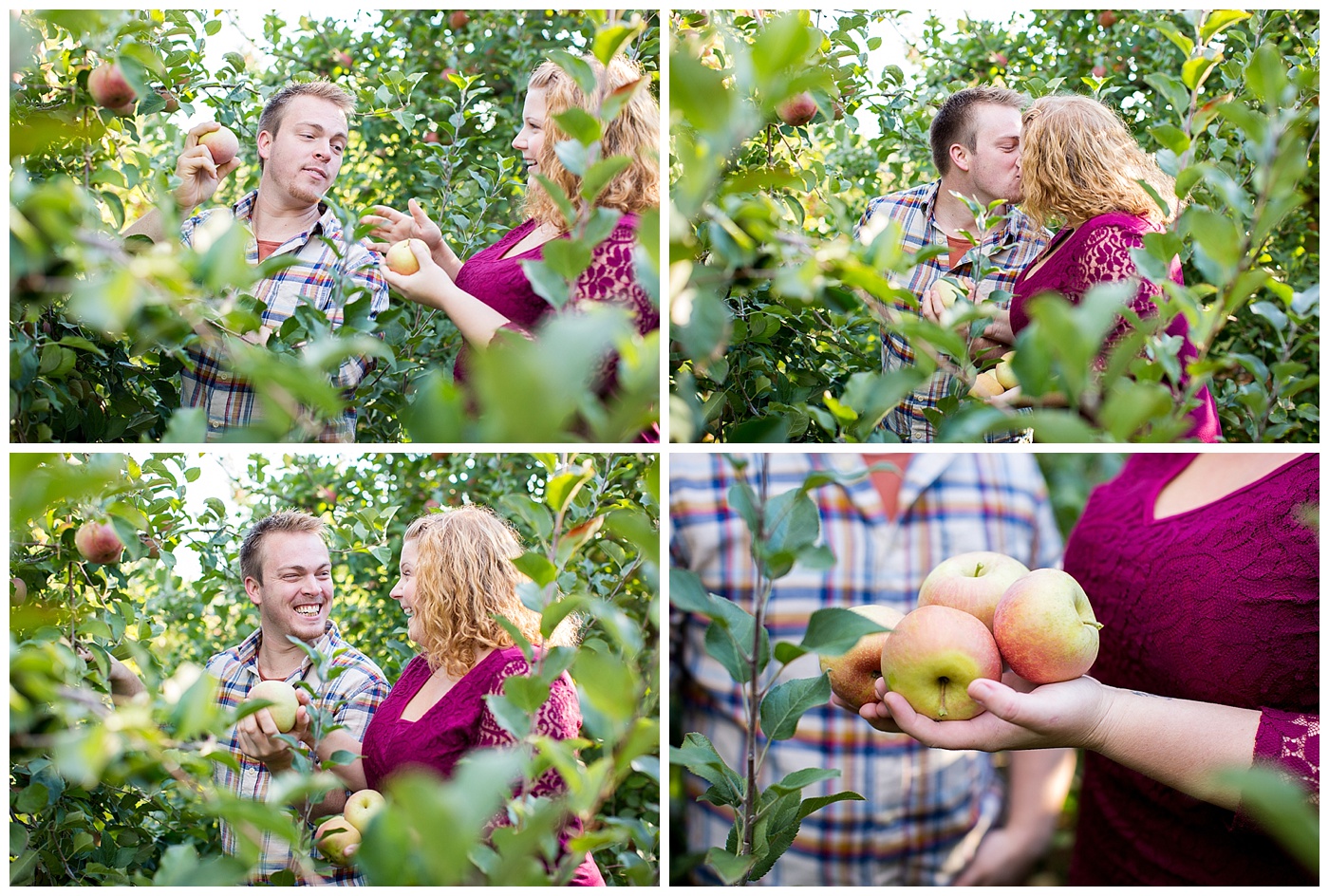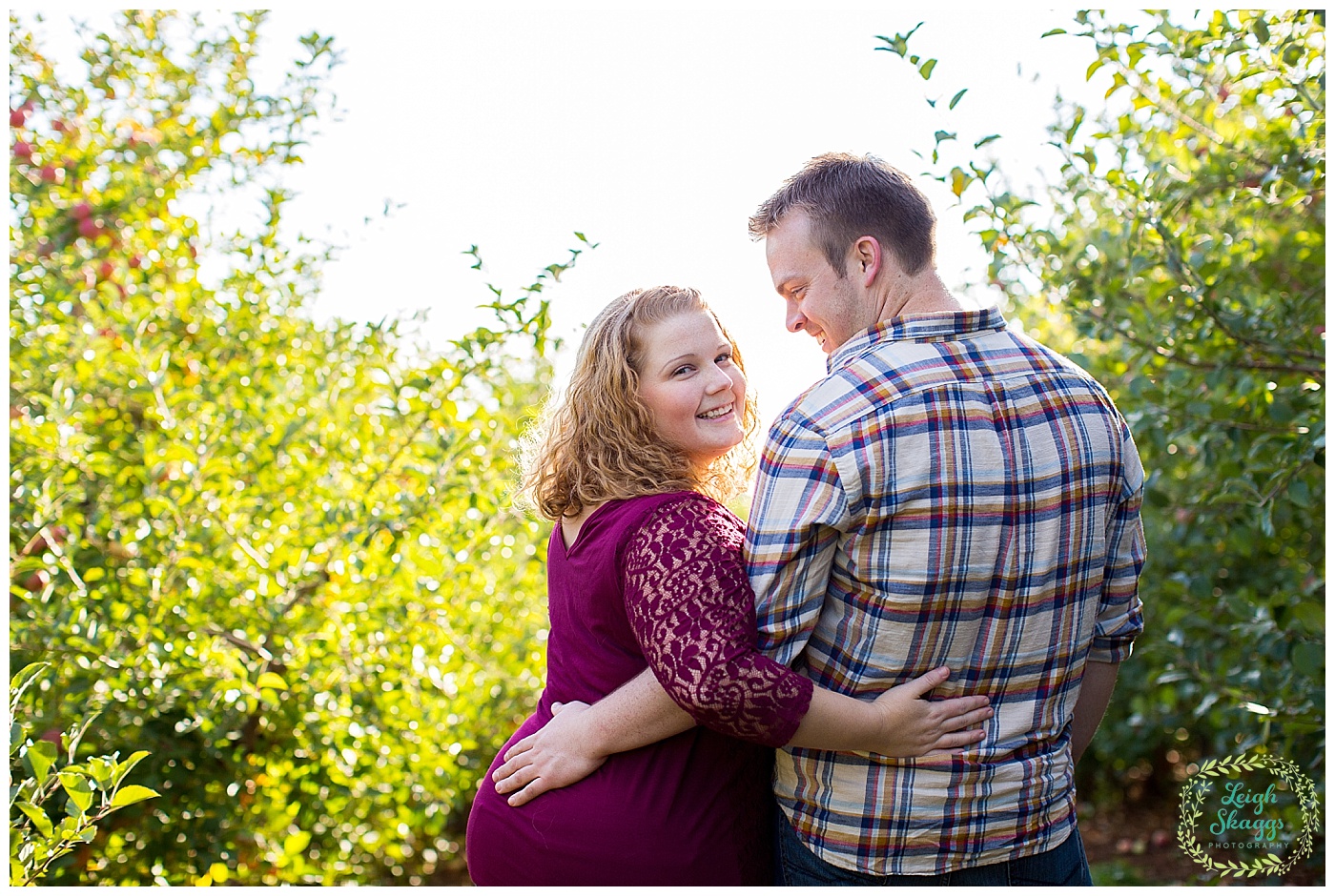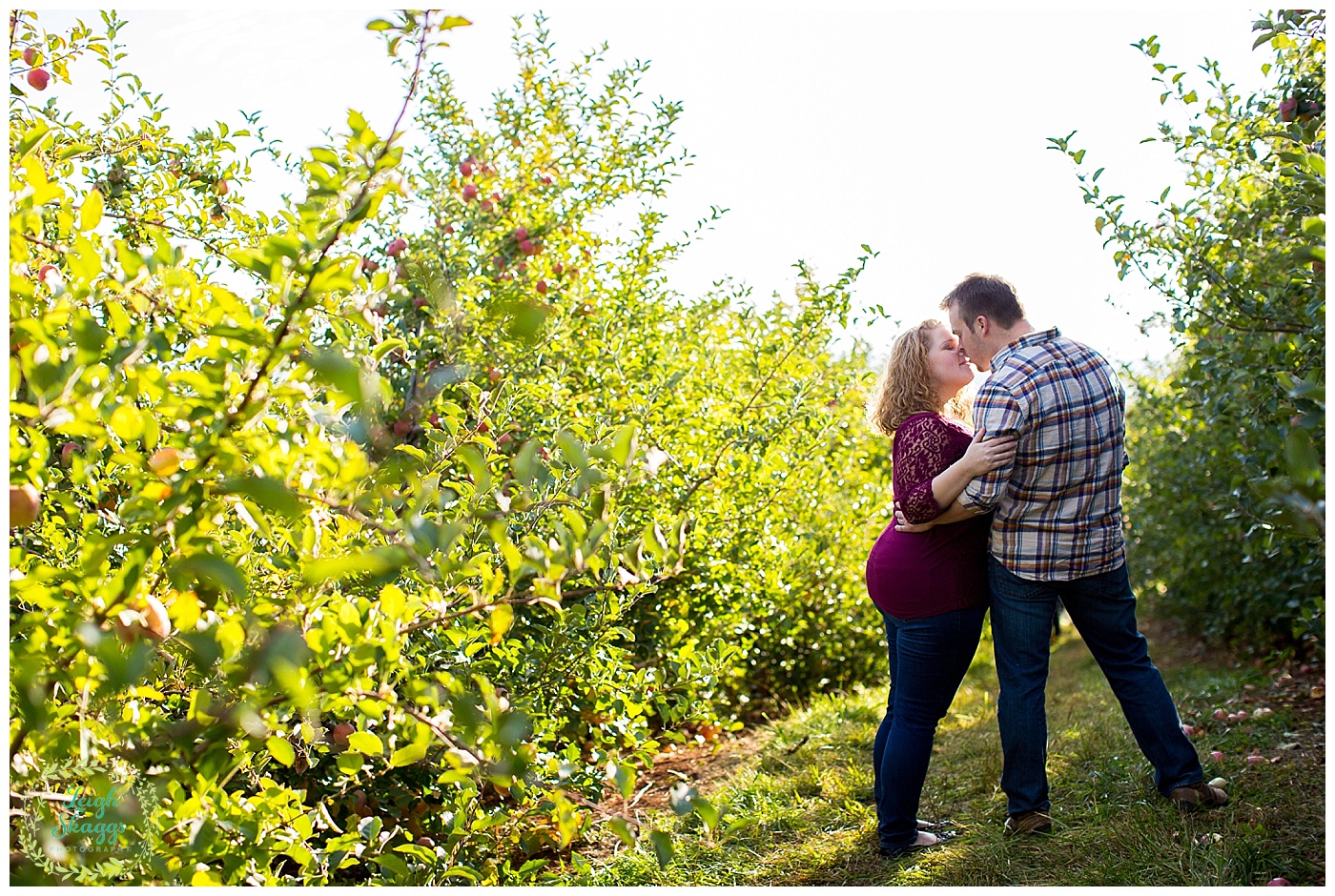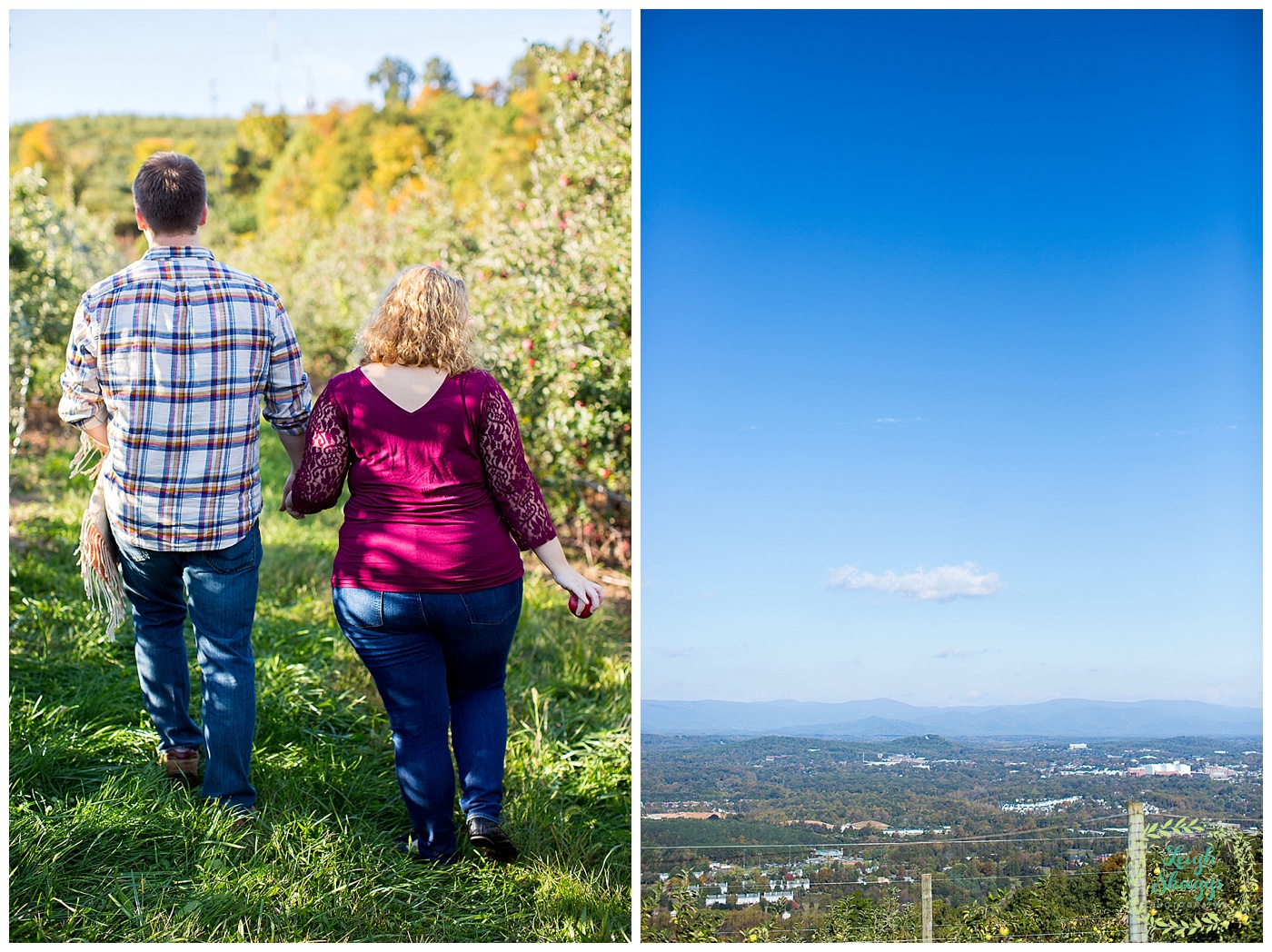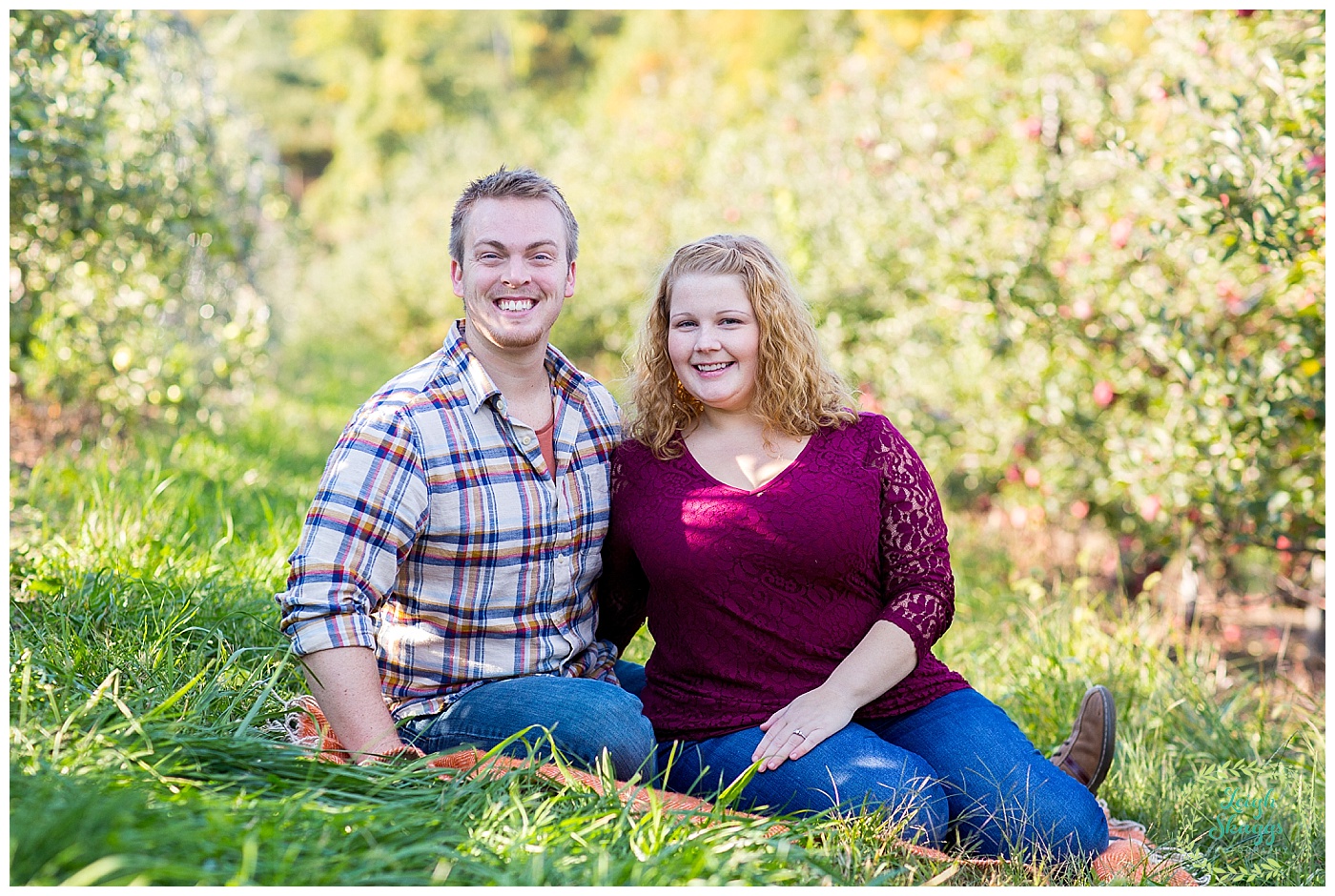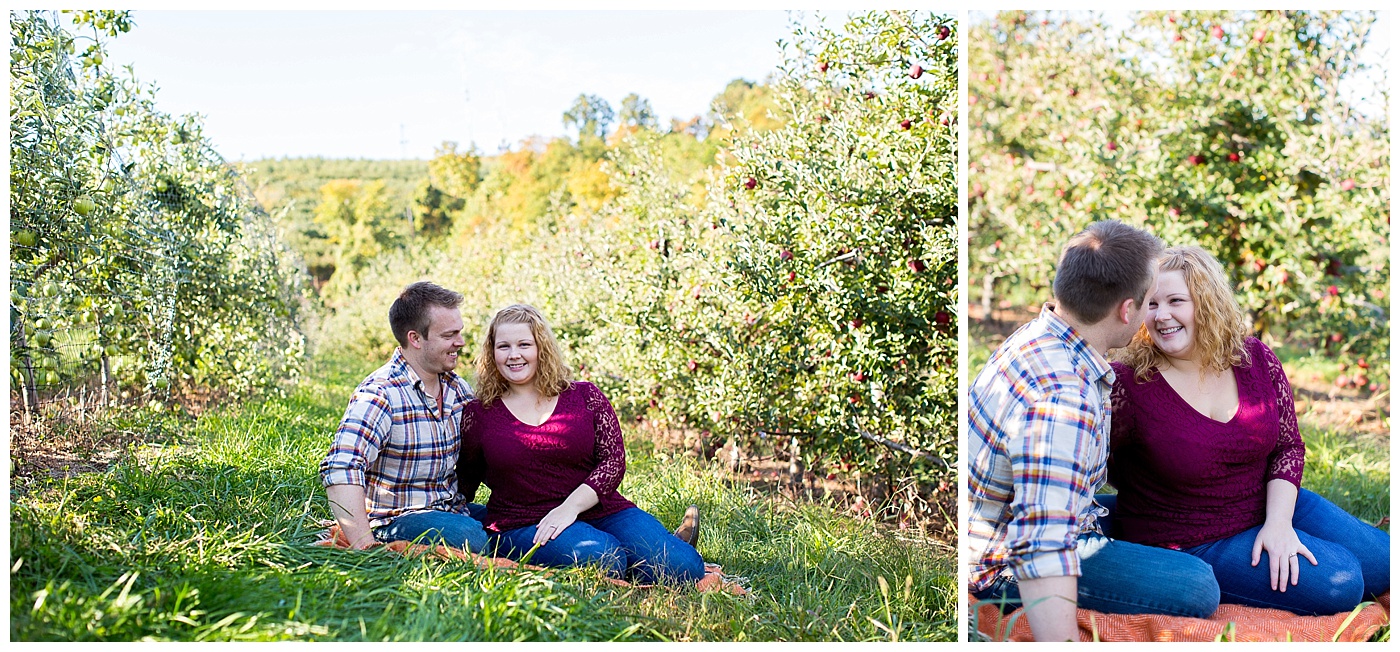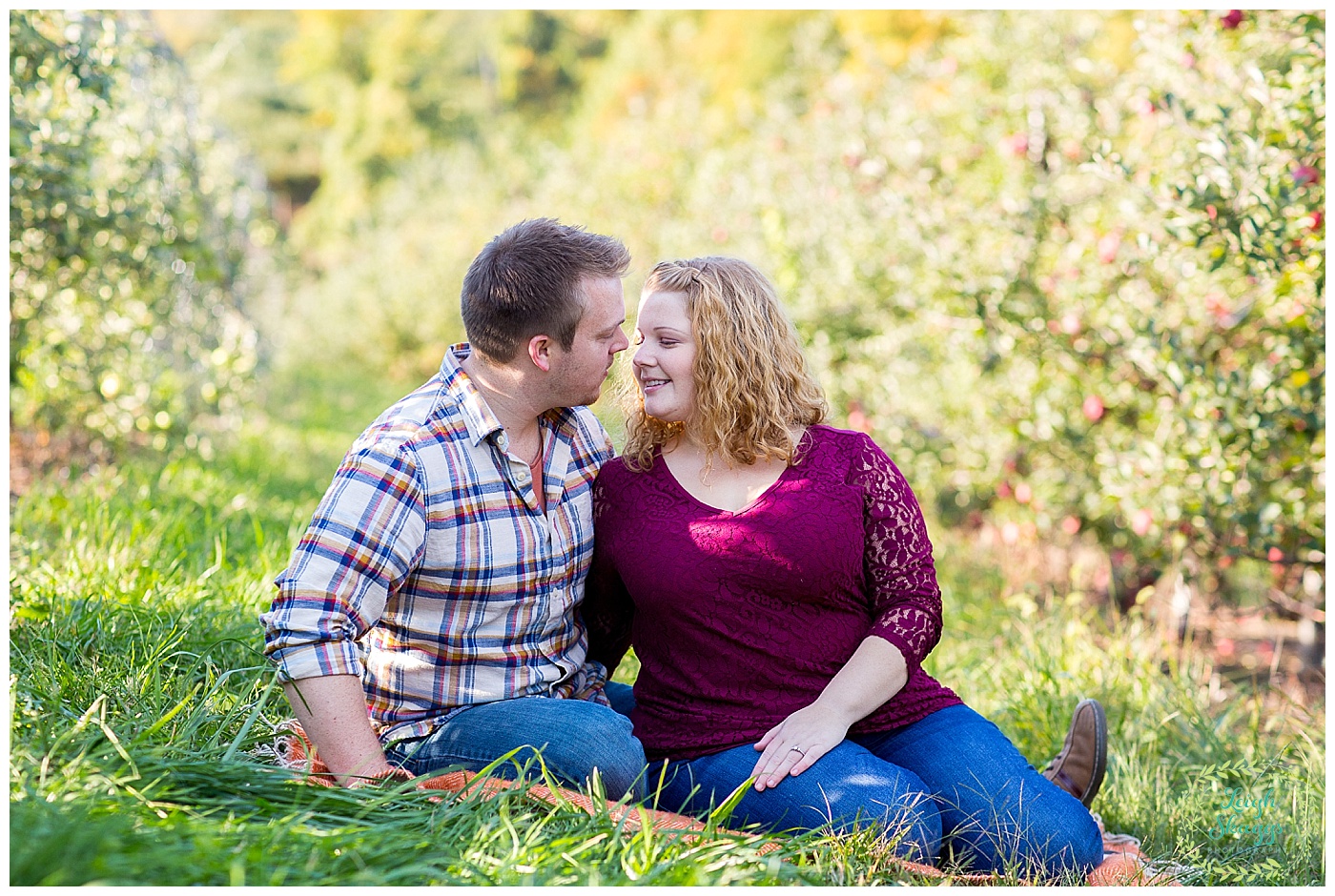 LOVE!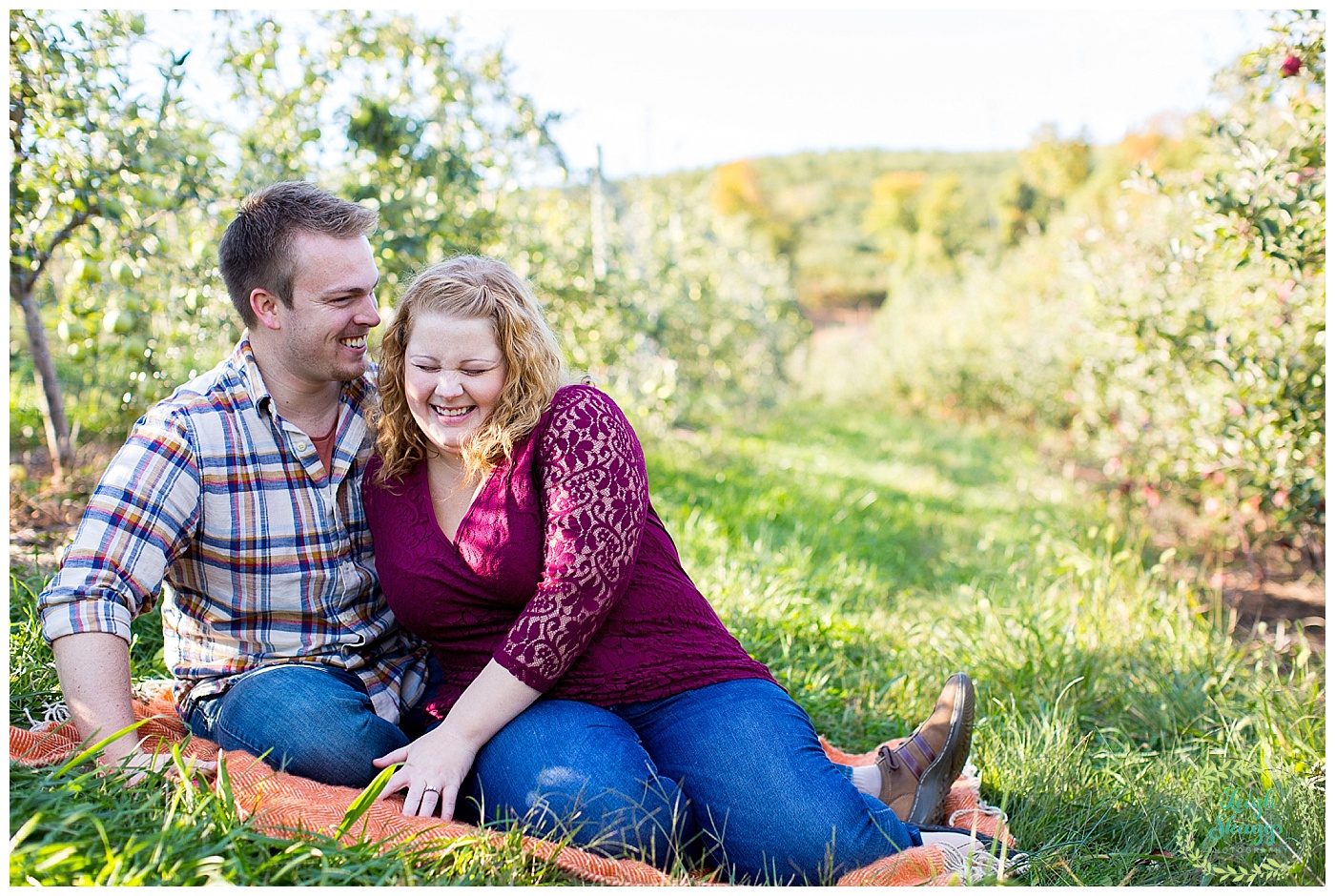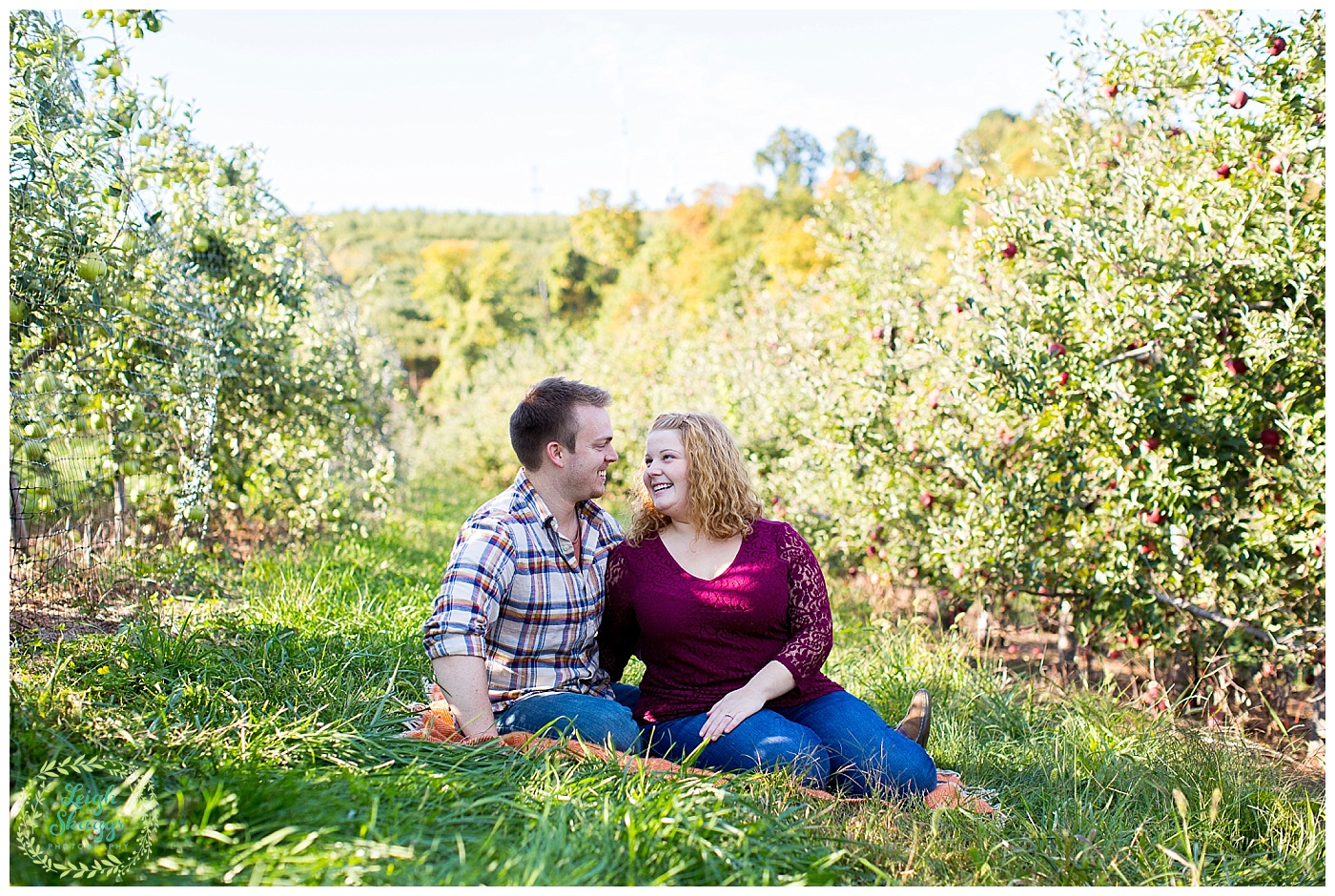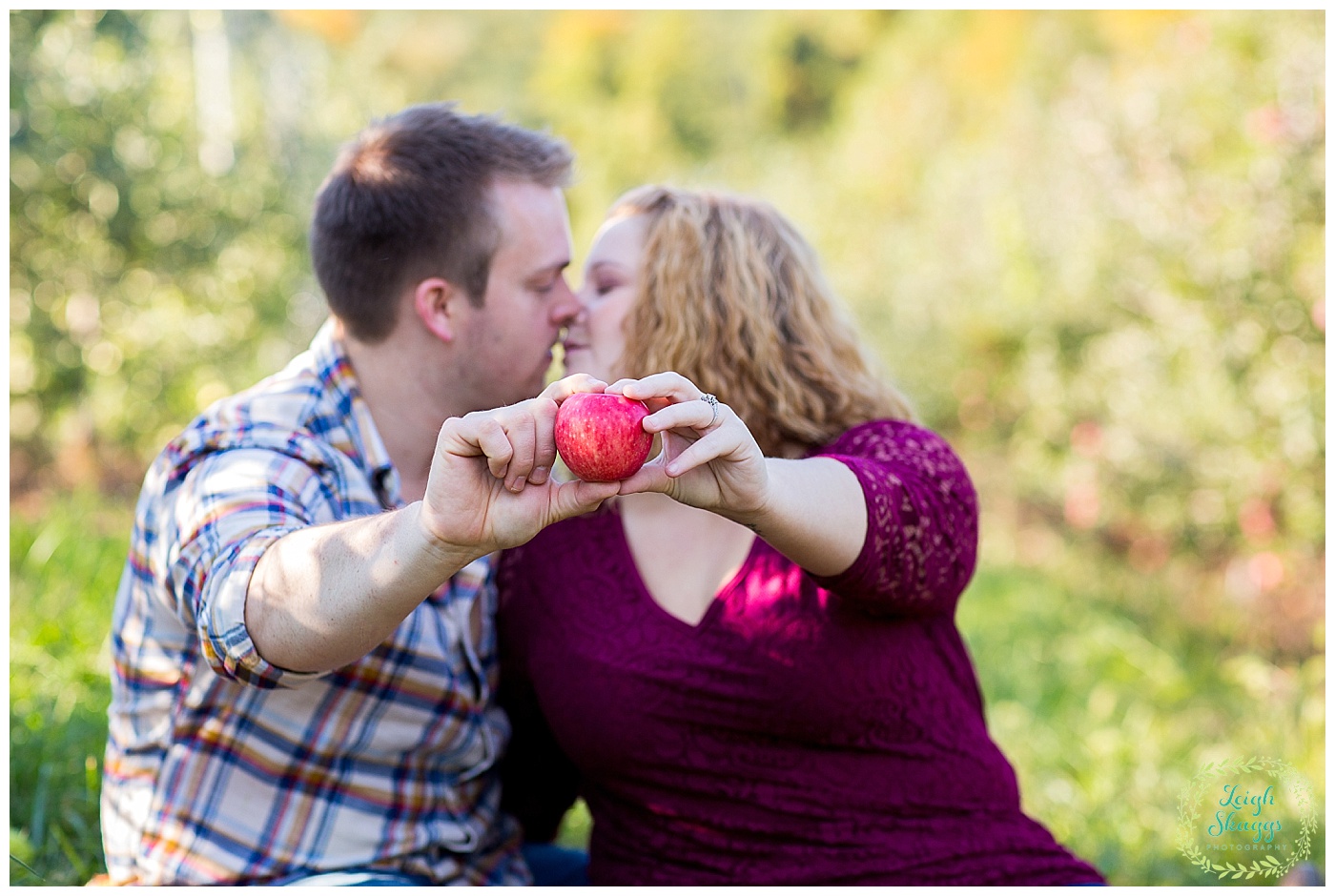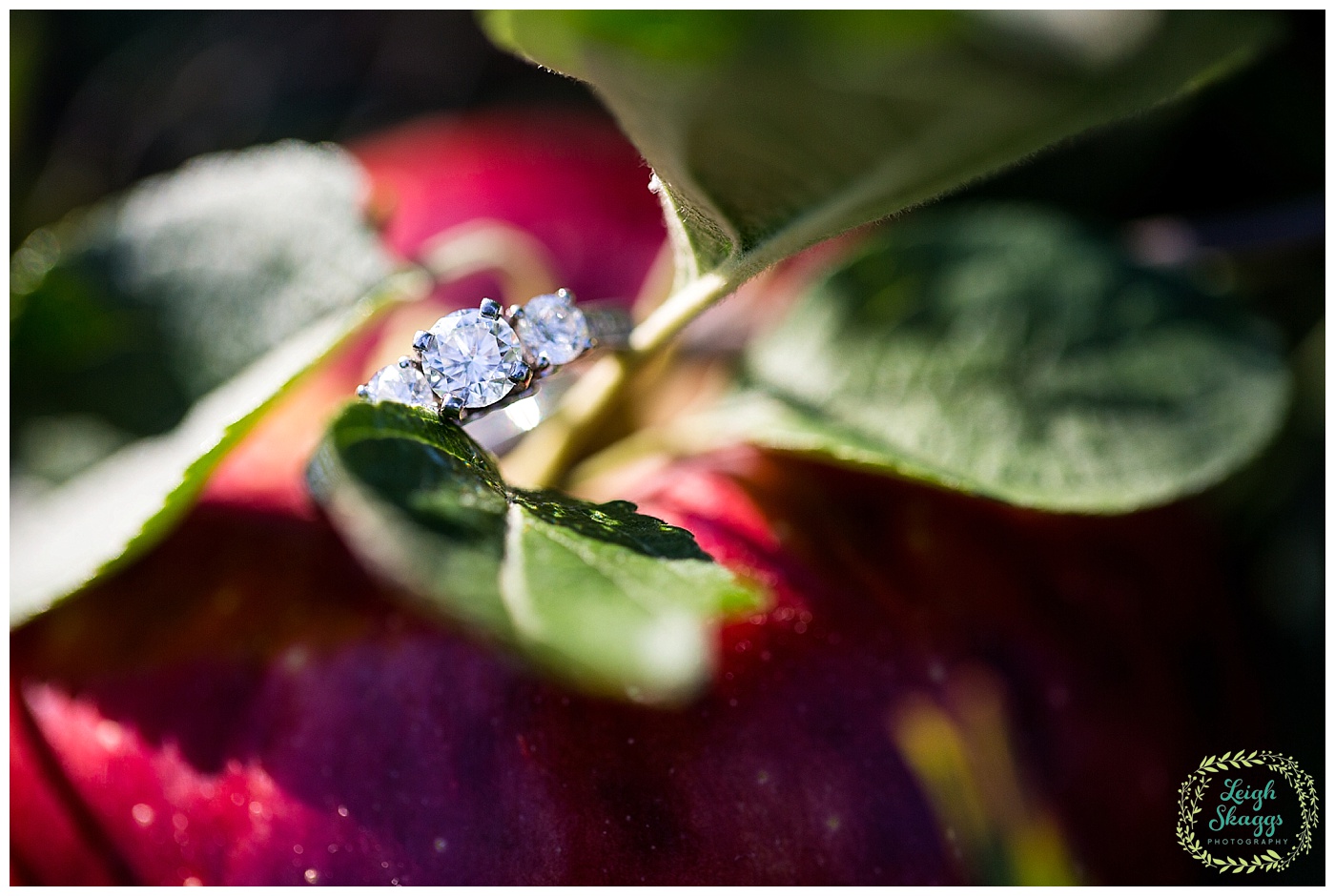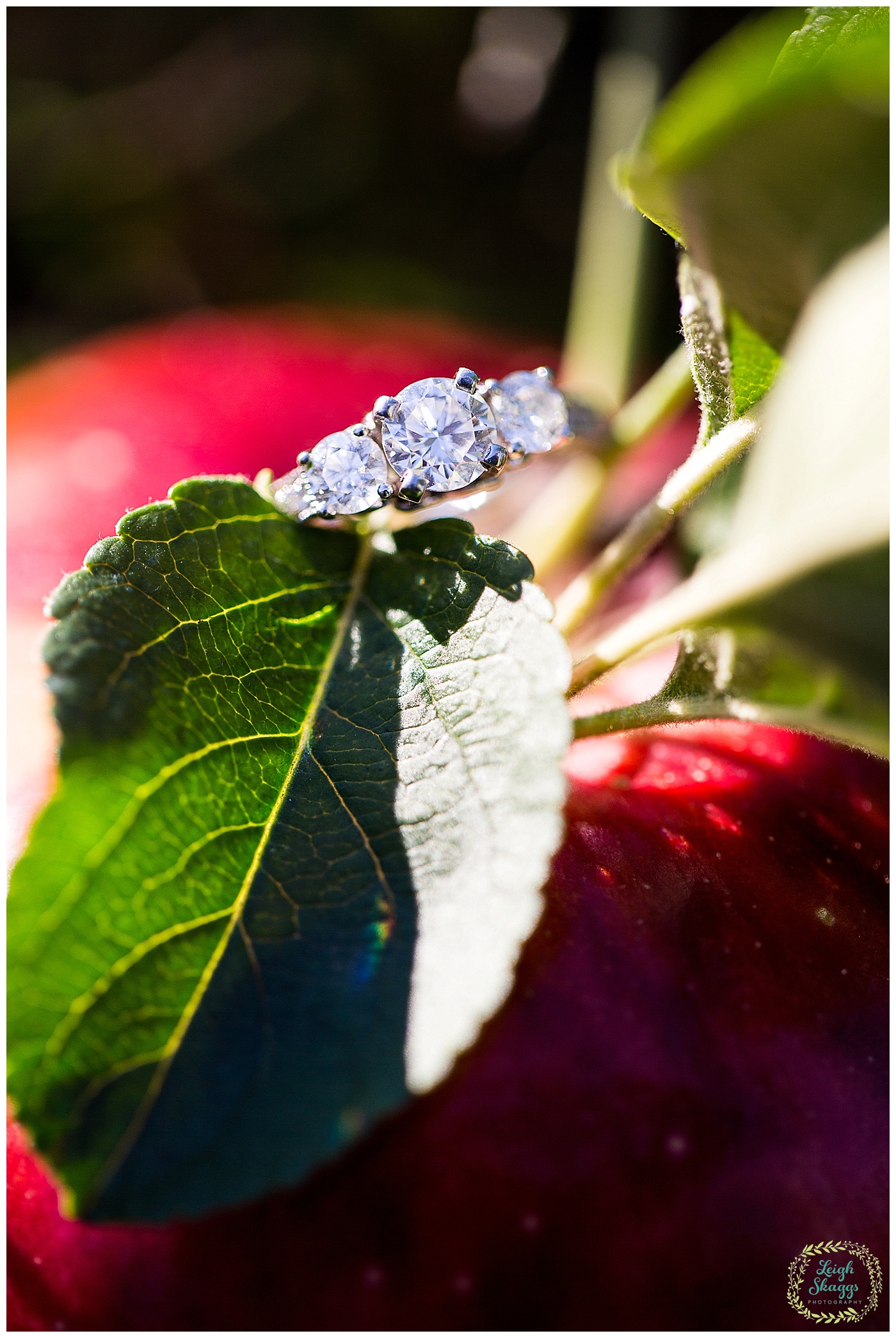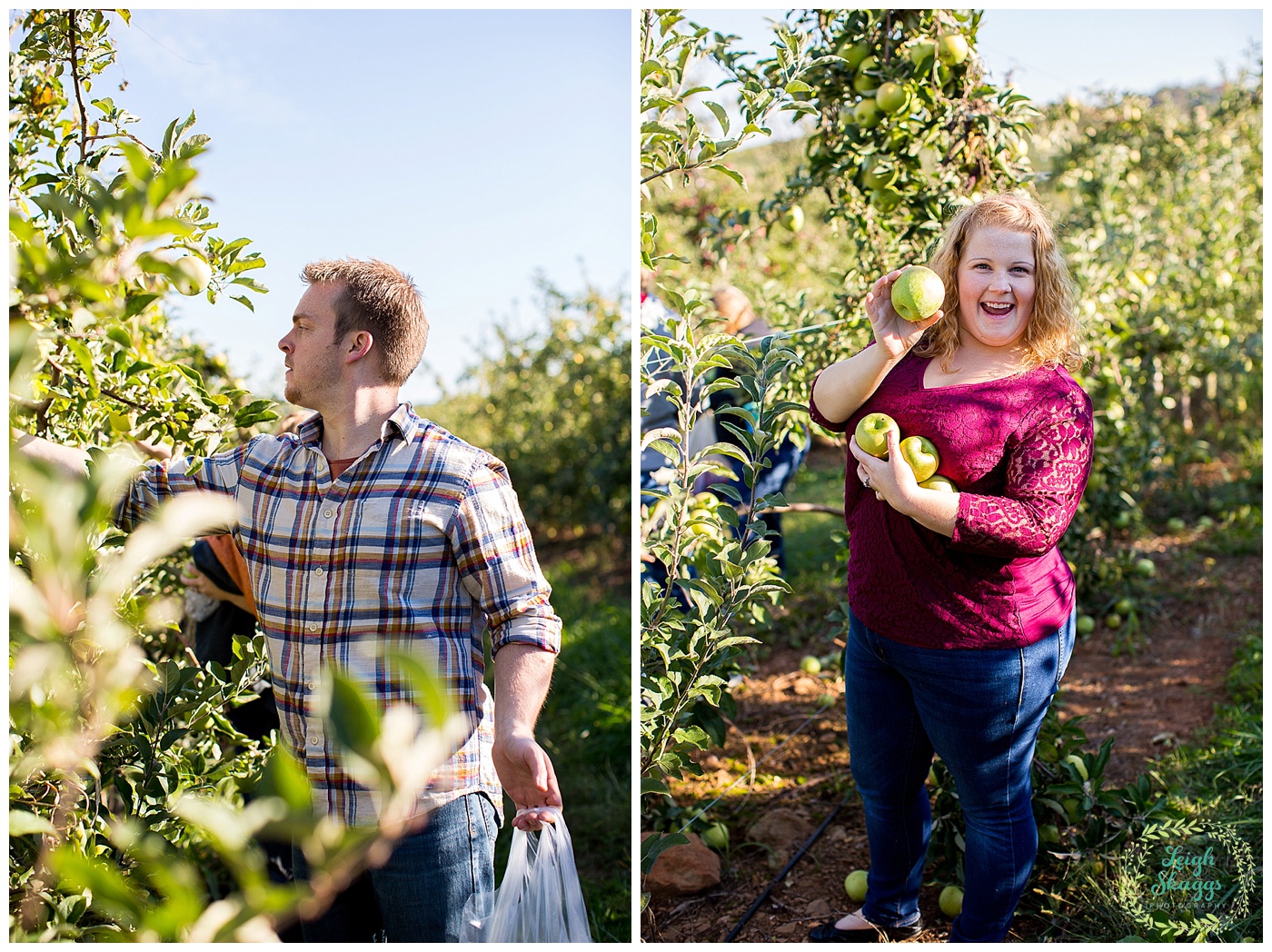 TOO many APPLES!!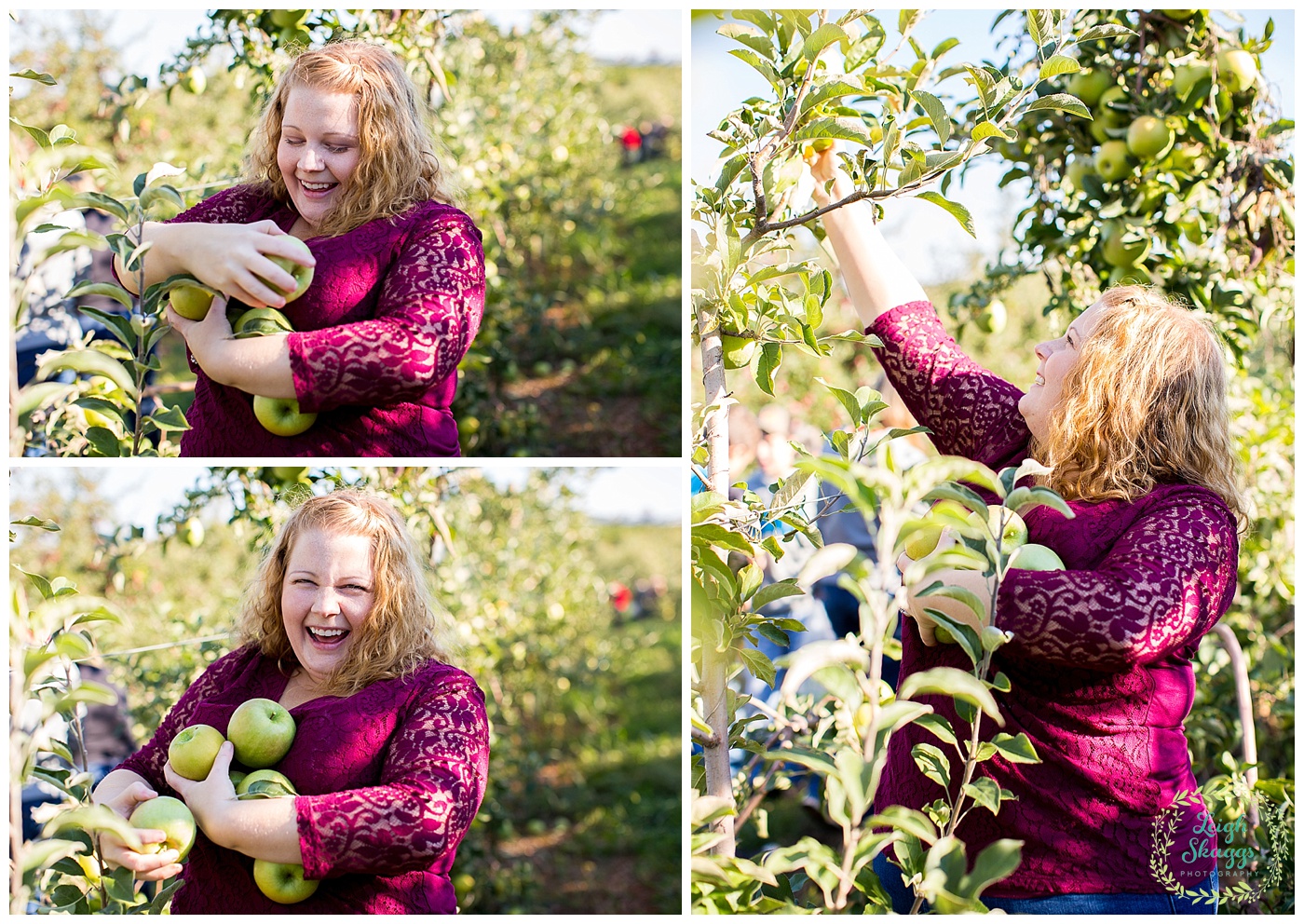 The "Bad Apple!"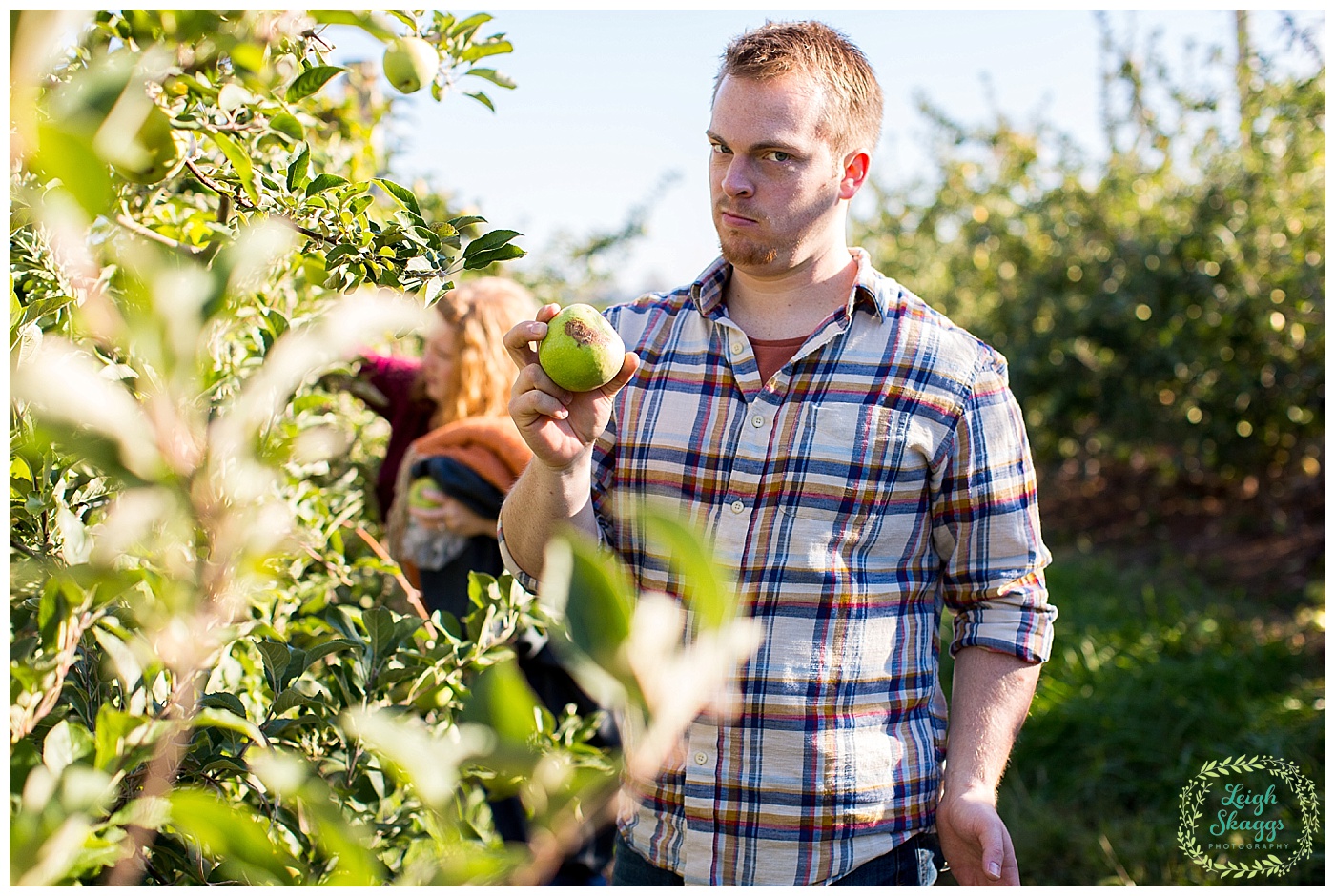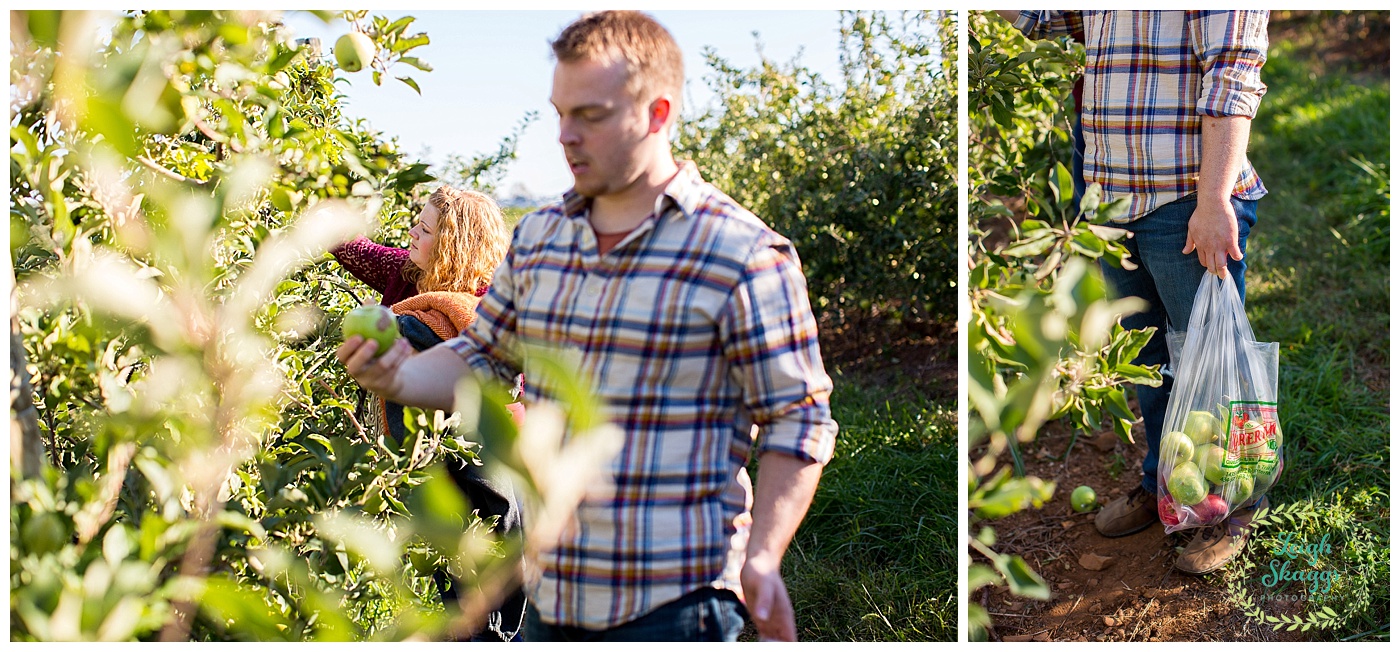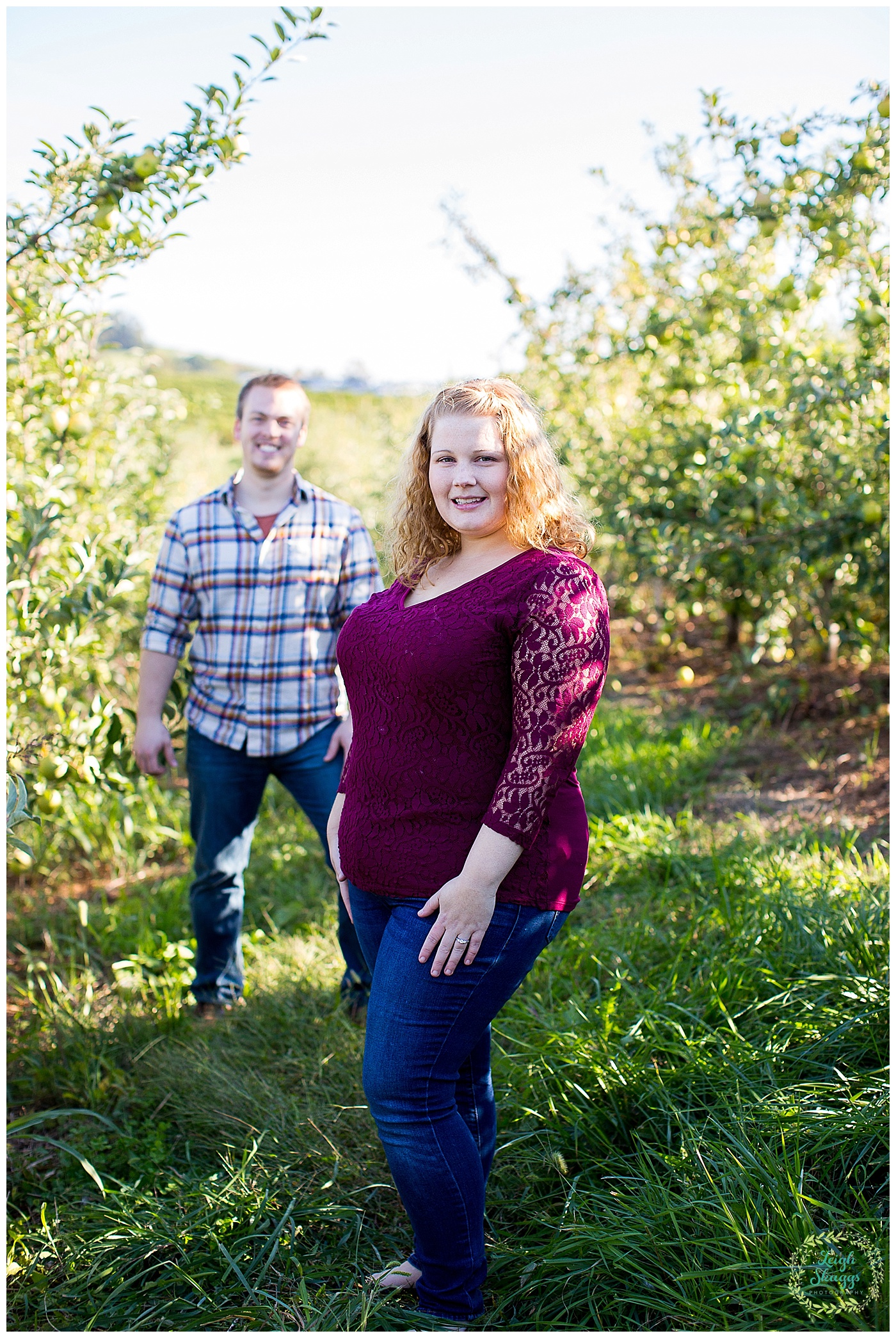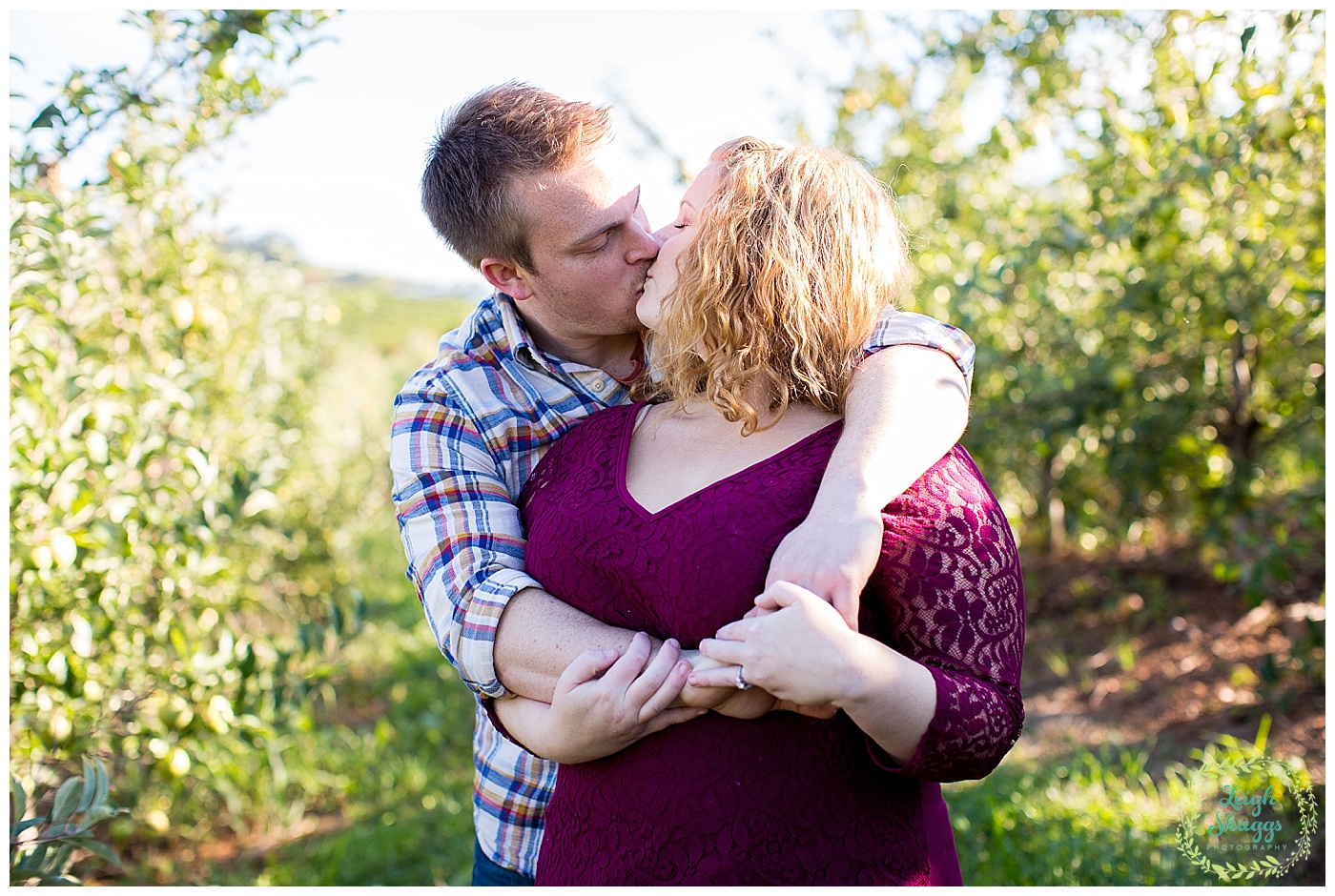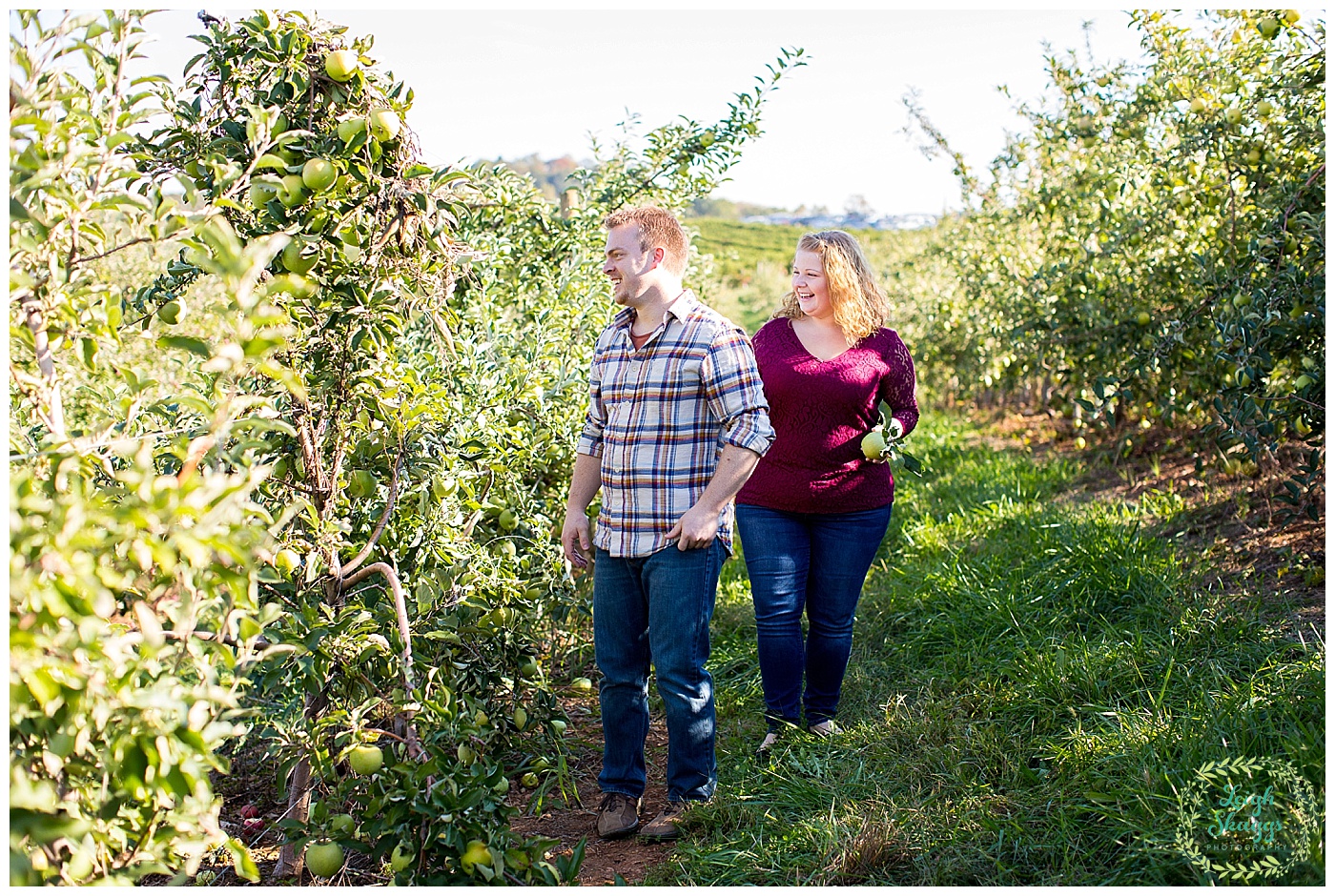 And you cannot go to Carter Mountain Orchard without having the Apple Cider Donuts!  We had 2 dozen!!  YUM!!