Jay and I were so excited to meet Justin and Ashley!  I had skyped with them before about their September wedding in Maryland, but we hadn't met them in person.  We decided to meet halfway in Charlottesville Virginia, where Ashley attended UVA, for their engagement session.  It is such a beautiful campus, full of history!  We lucked into a gorgeous spring day with warmth and beautiful flowers!  Ashley showed us around the rotunda where I talked to some bees and we found some beautiful cherry trees in bloom…then we headed to the downtown area for something a little different.  We topped off the day with lunch at Citizen's burger and all had a great time getting to know one another.  Ashley and Justin love to travel and LAUGH!  They are very silly and have the best time together.  Ashley even swears she can't do a serious face…though she was able to pull out a few for me!  Justin is a total camera ham and has MANY faces he uses.  And they LOVE to jump in photos.  I can't wait until the wedding to meet their friends and Families.  I know it is going to be a BLAST!!!  See you two again soon!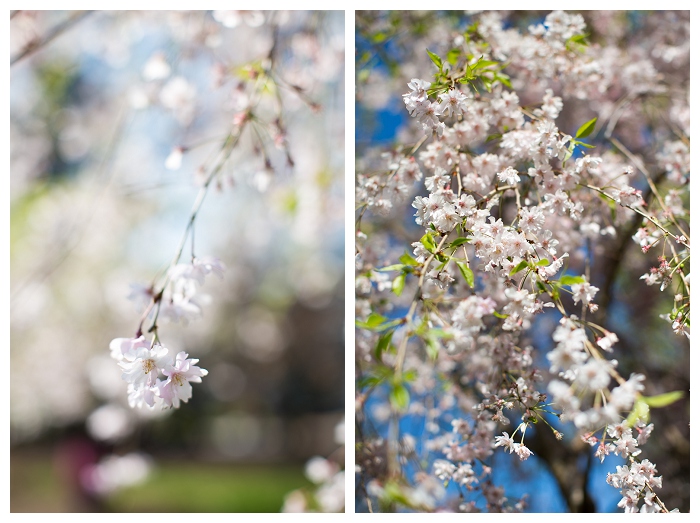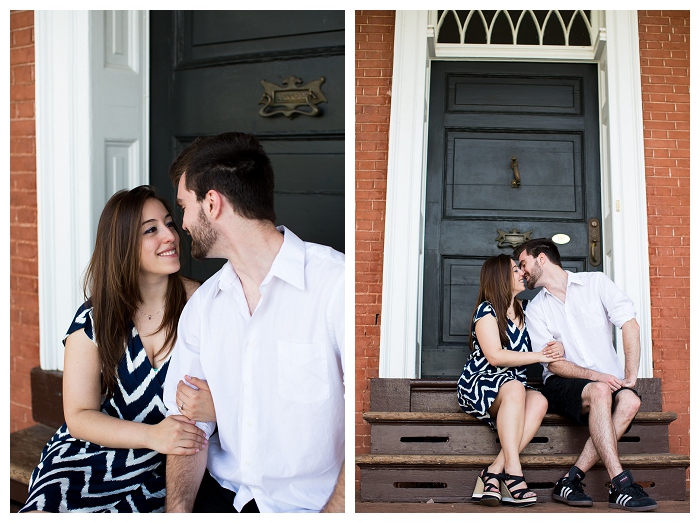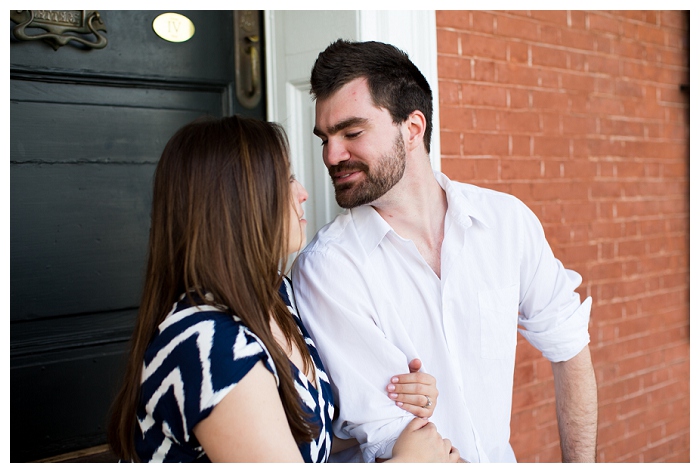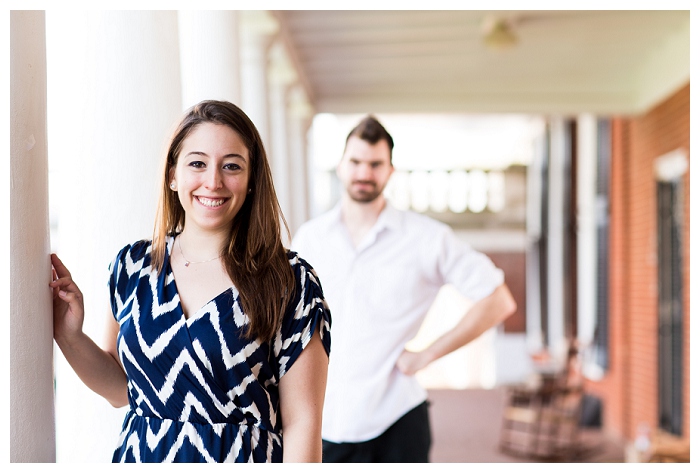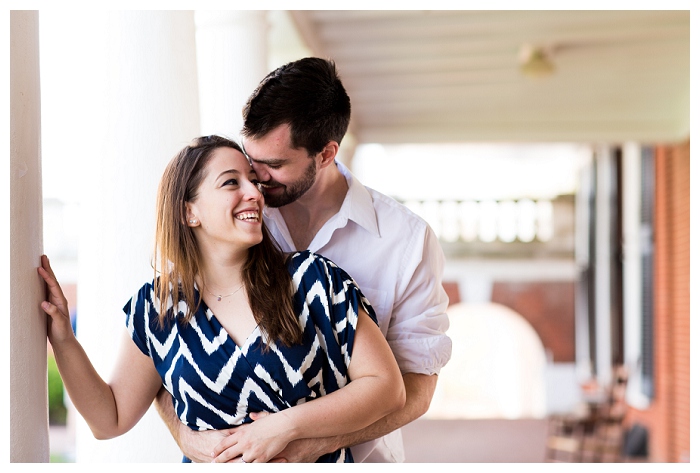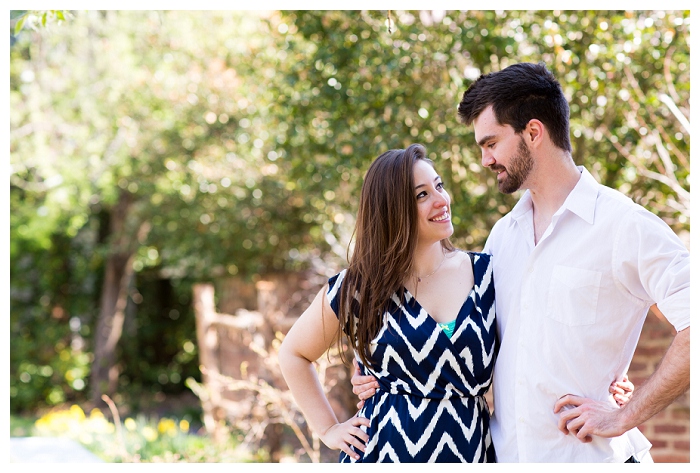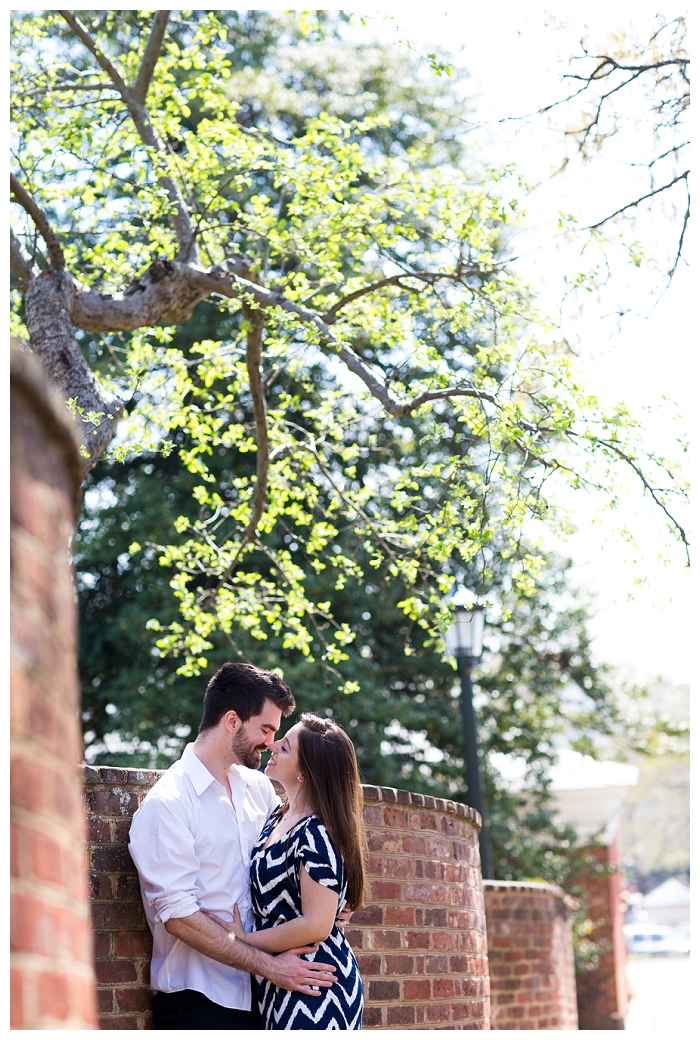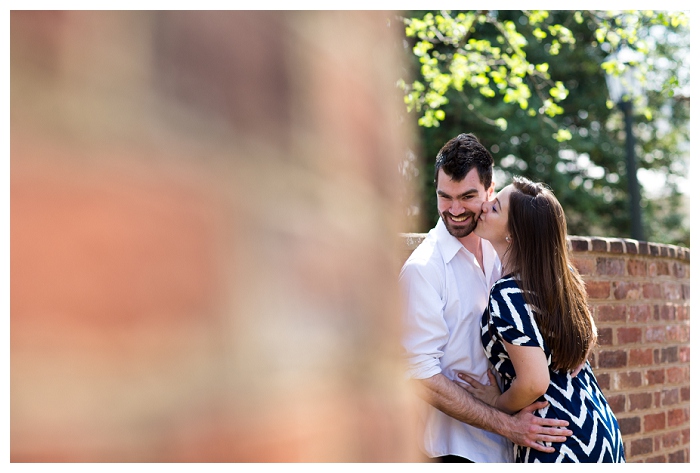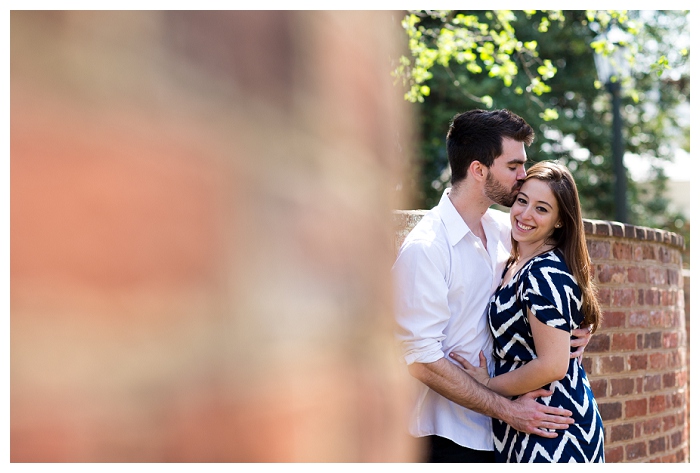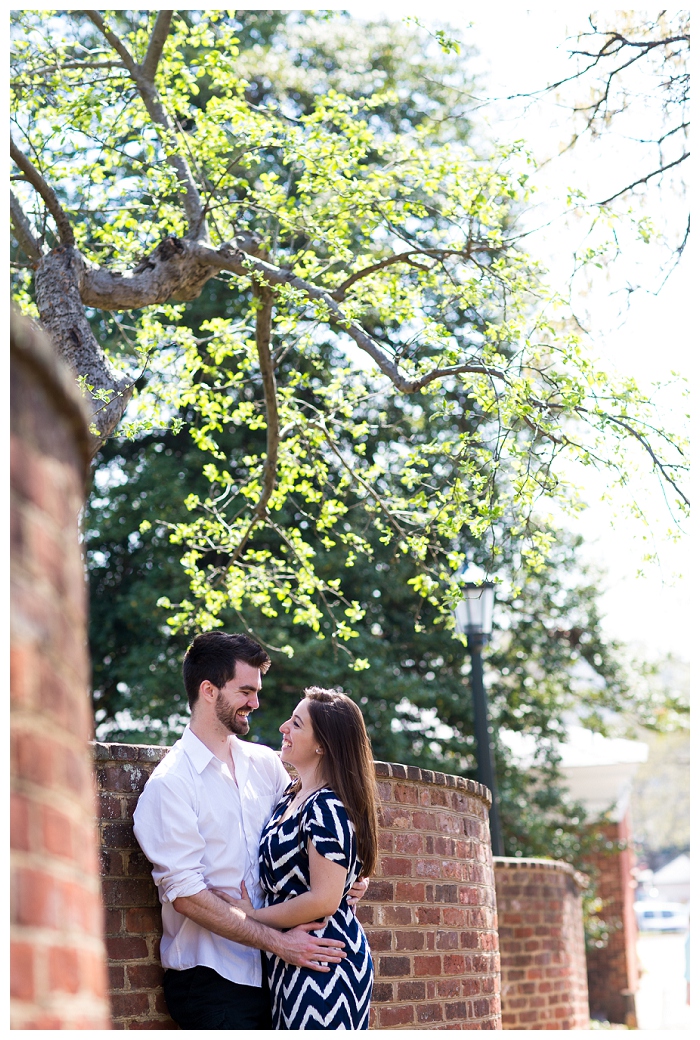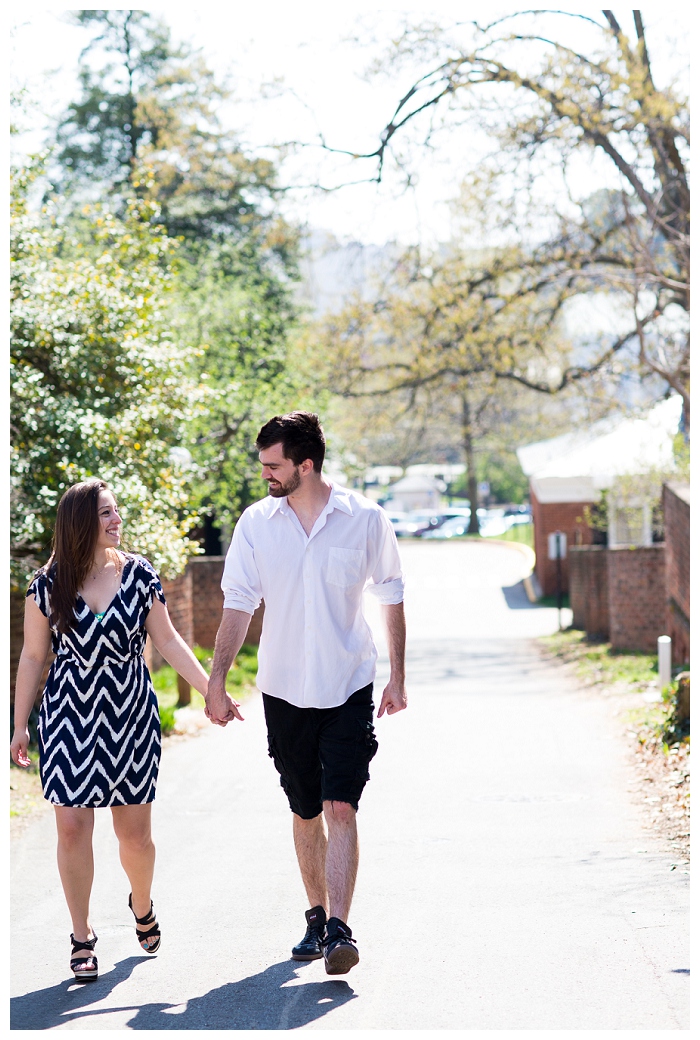 When you tell Justin to lean in…he takes you very literally!  🙂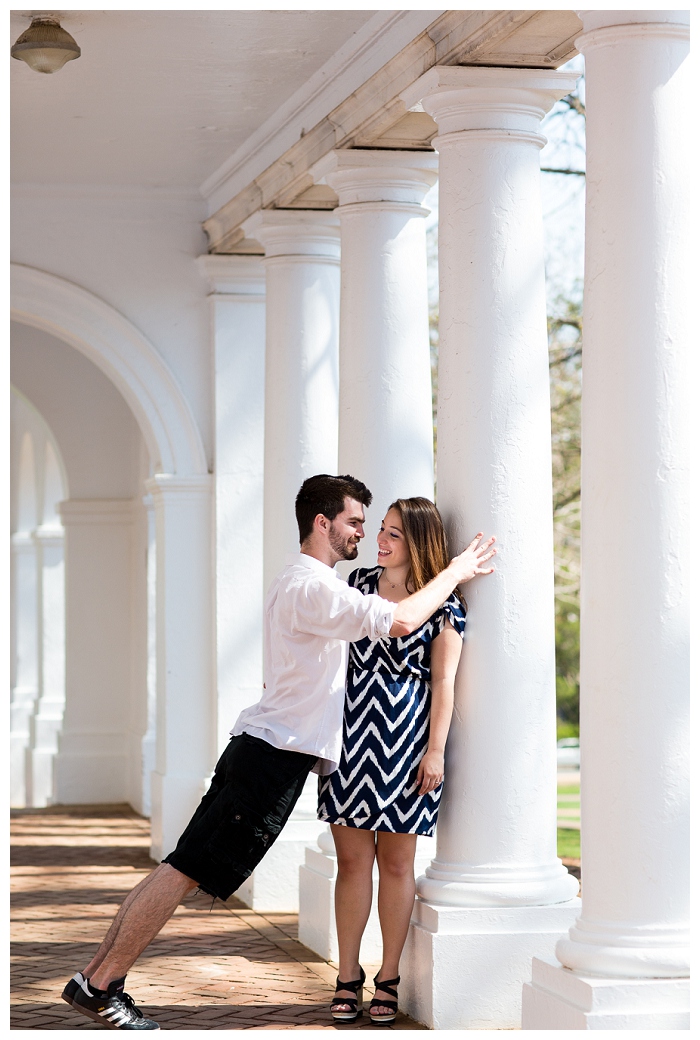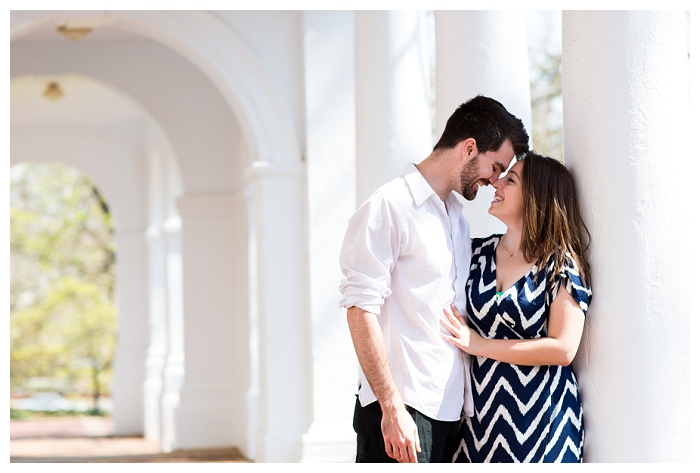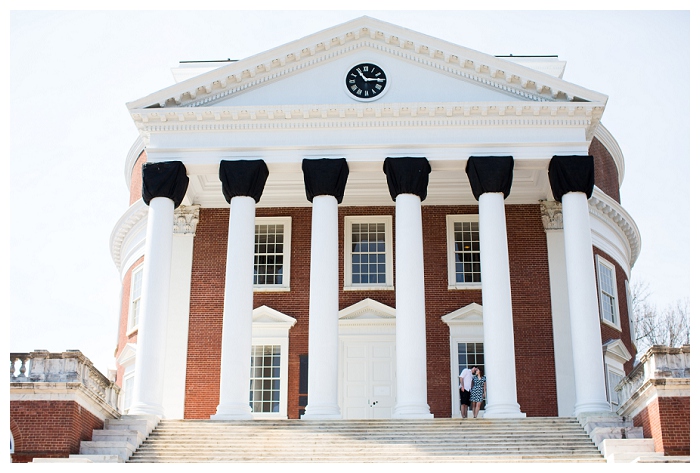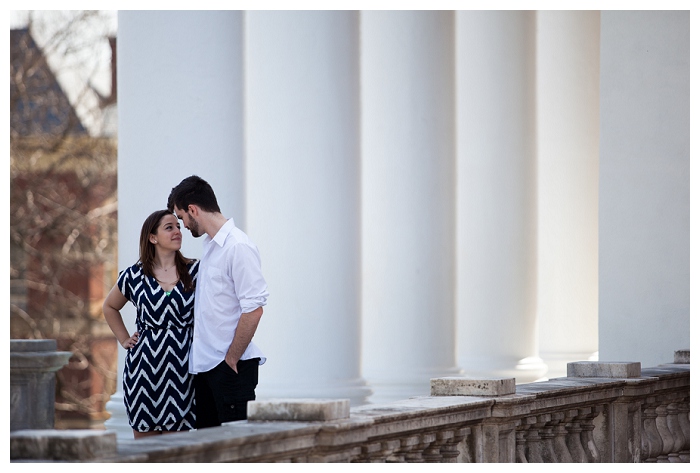 Whistle, whistle!!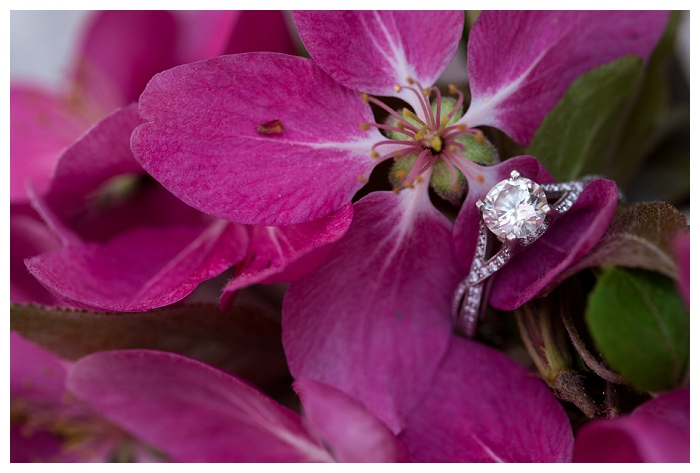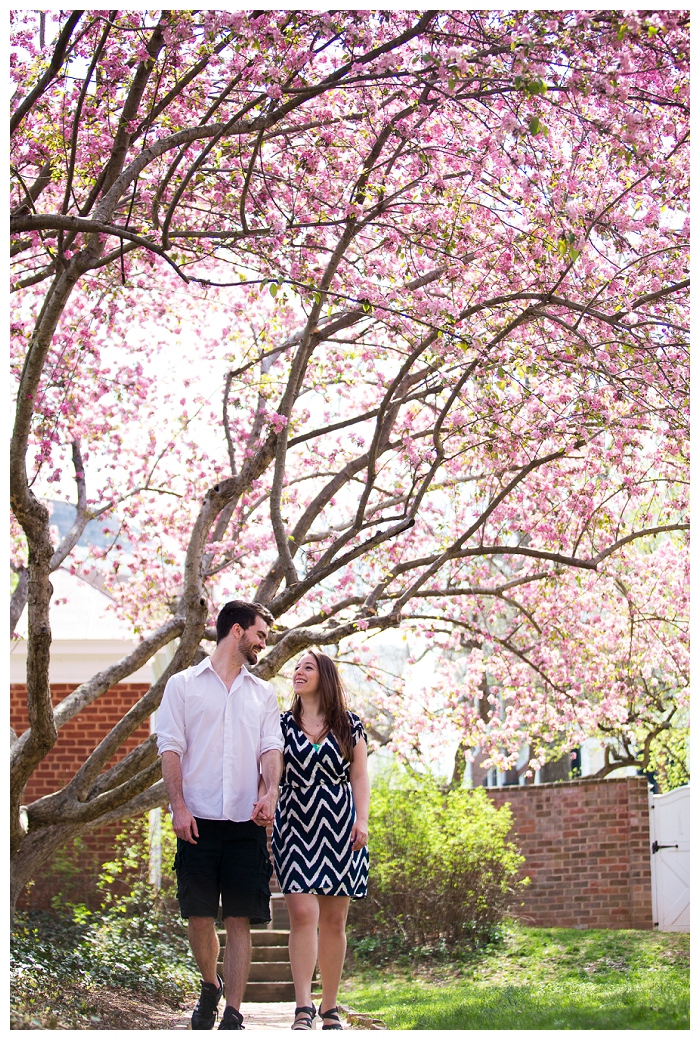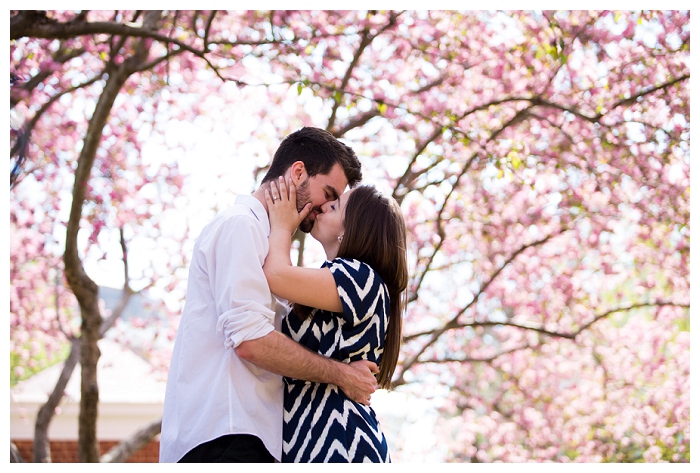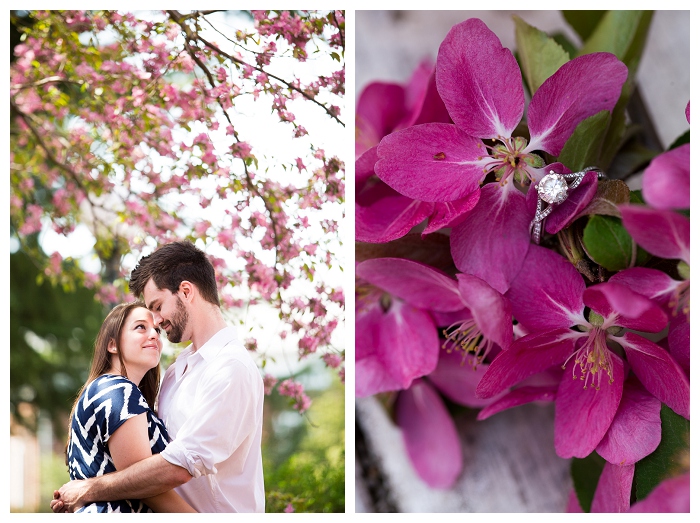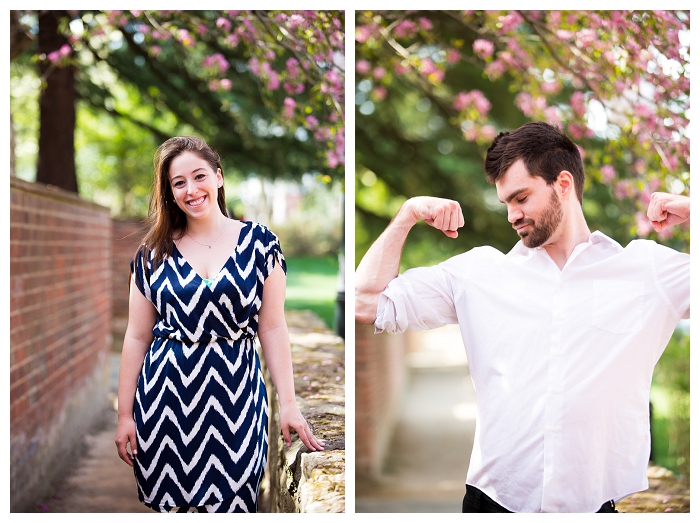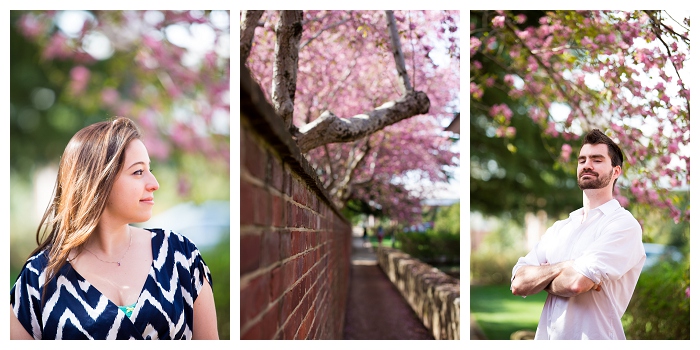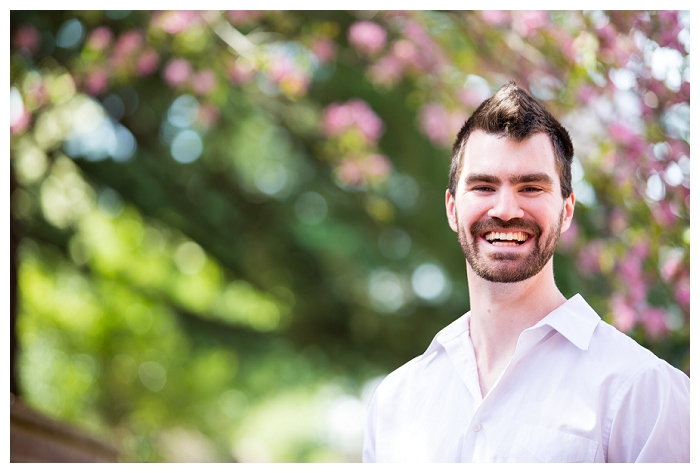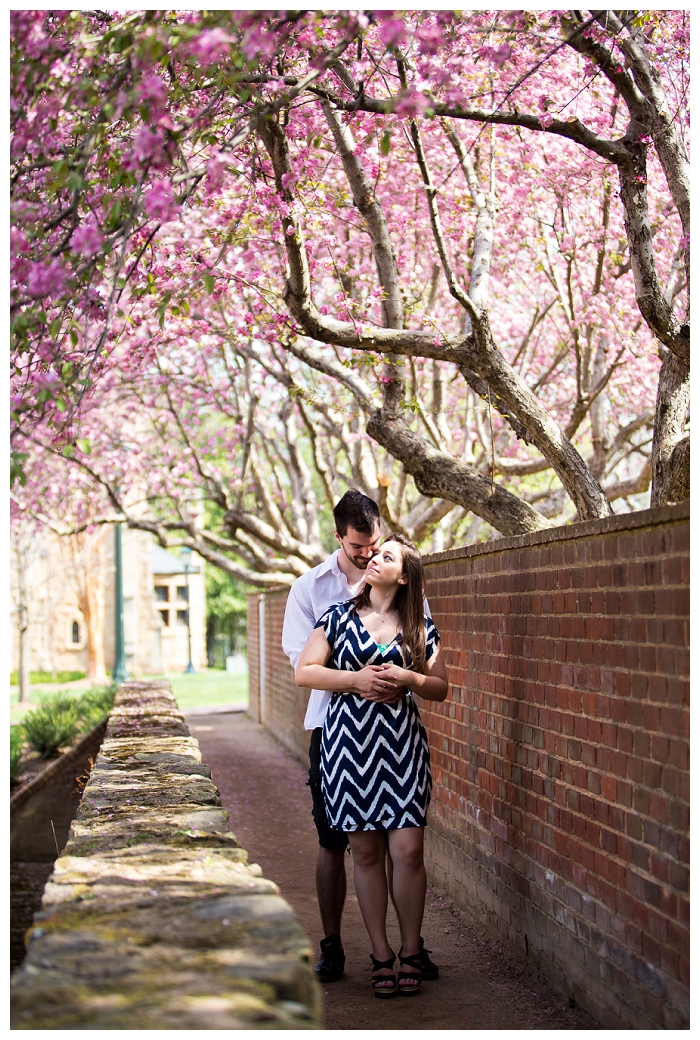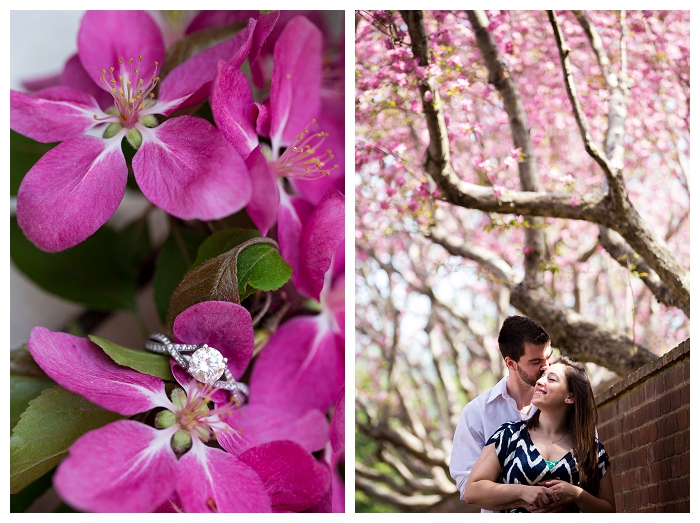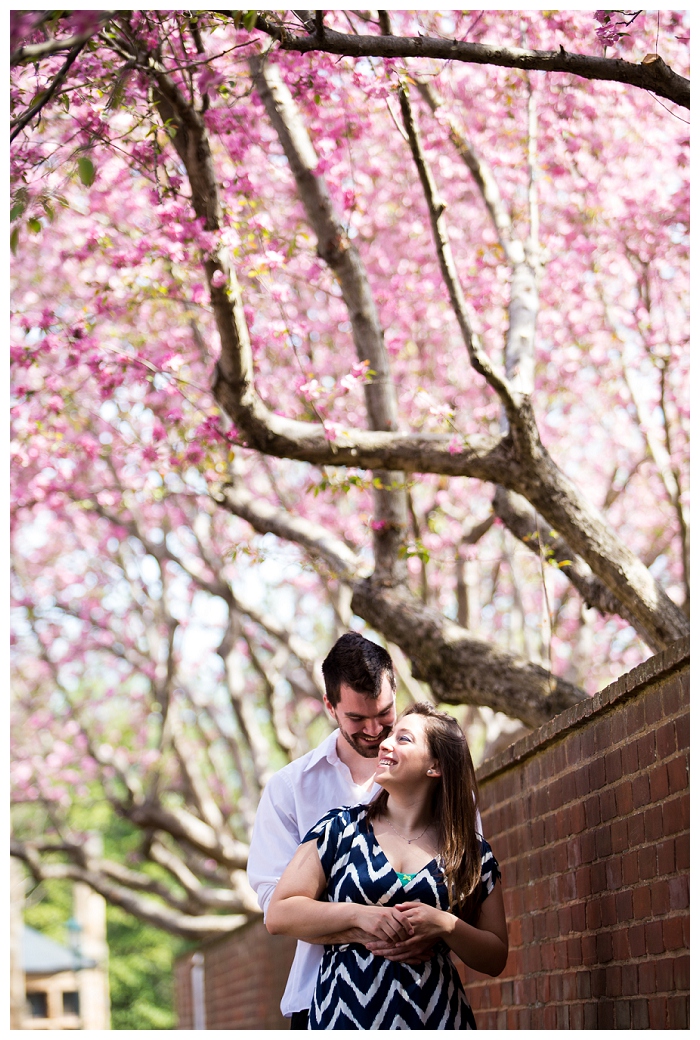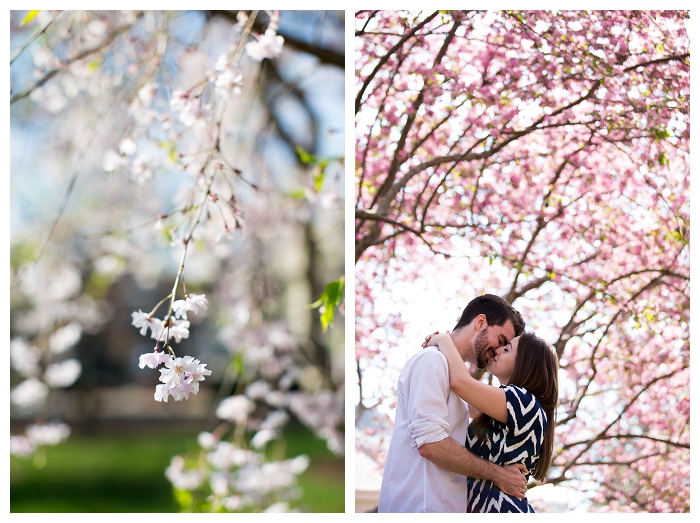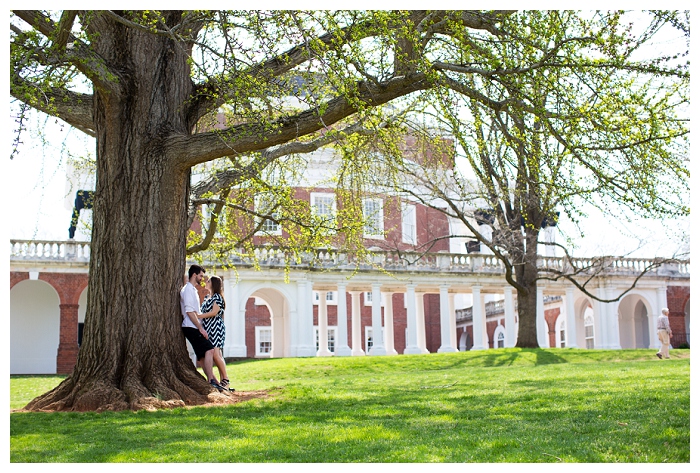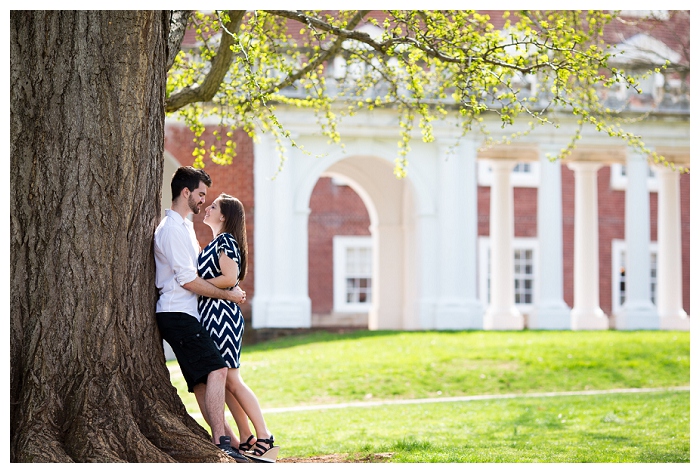 Off to the downtown area!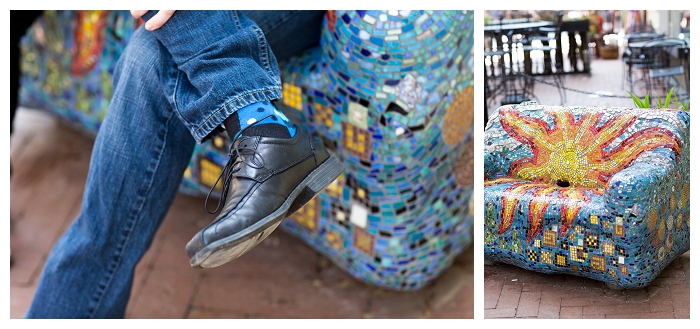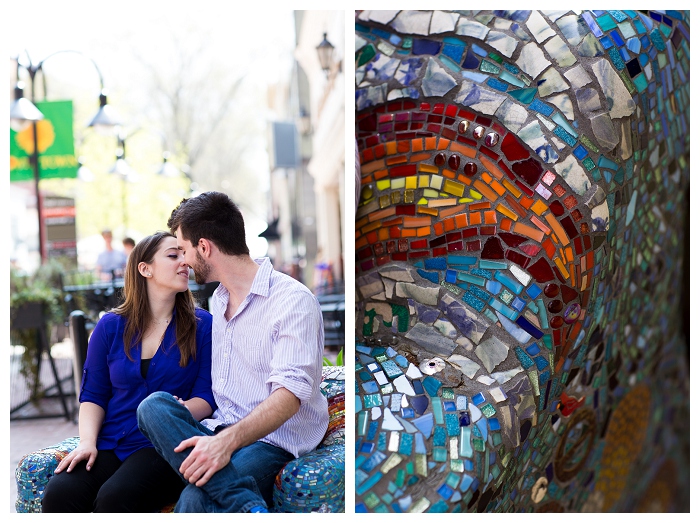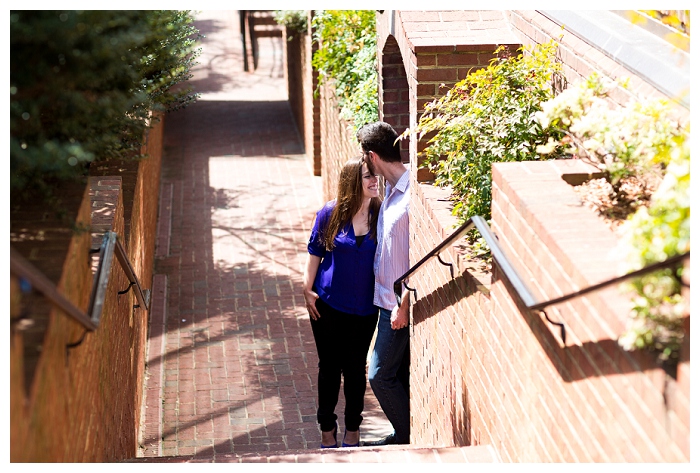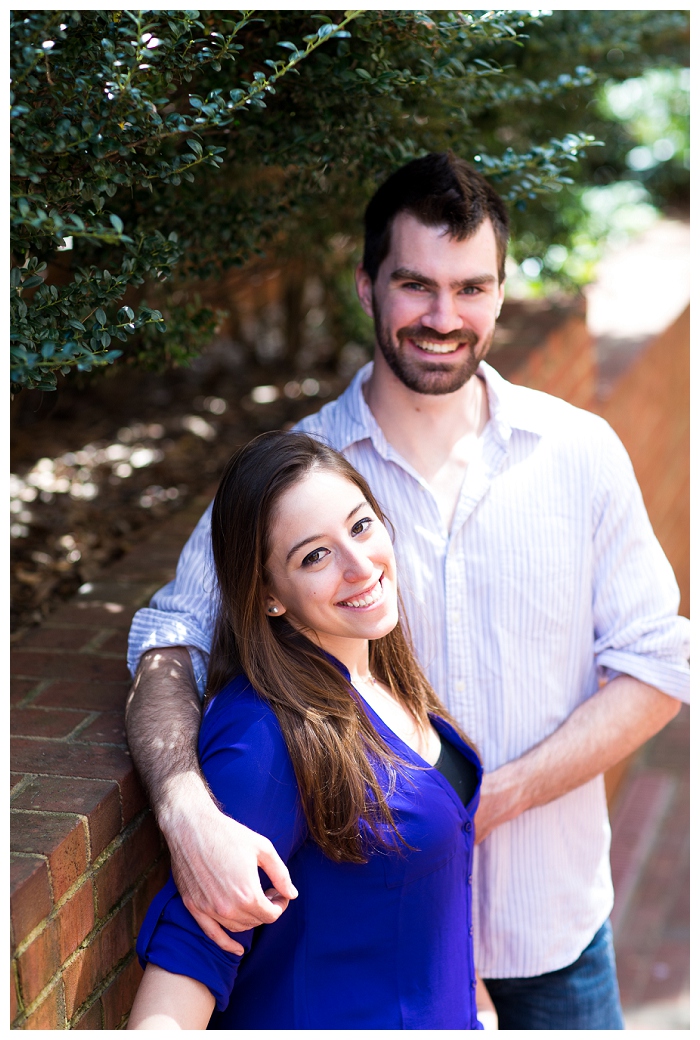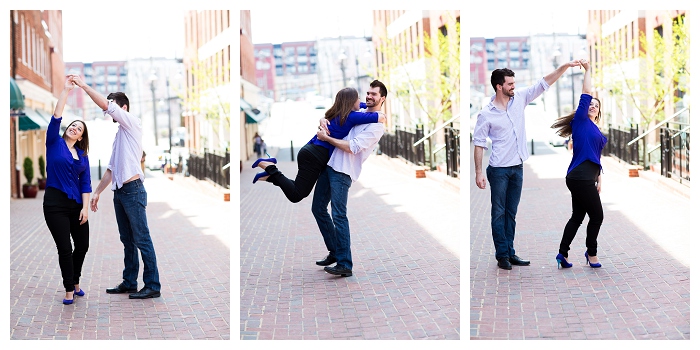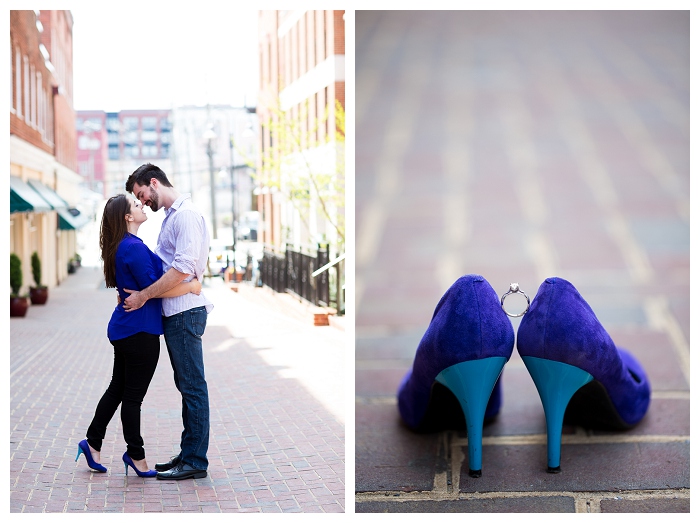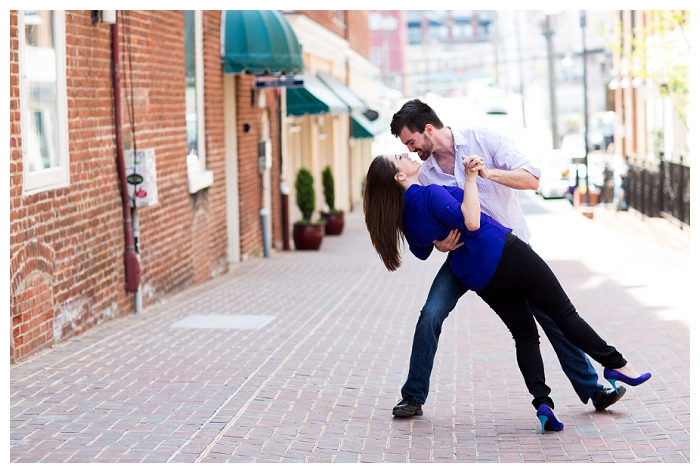 A serious face from Ashley!  🙂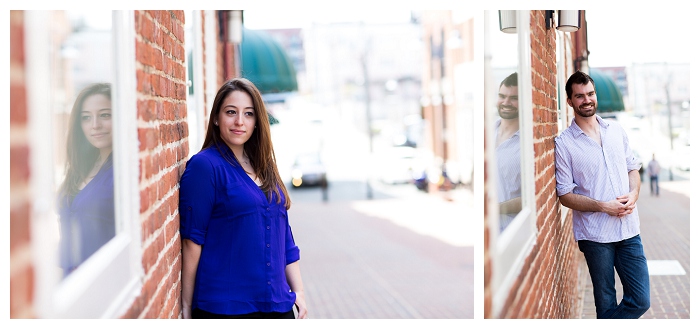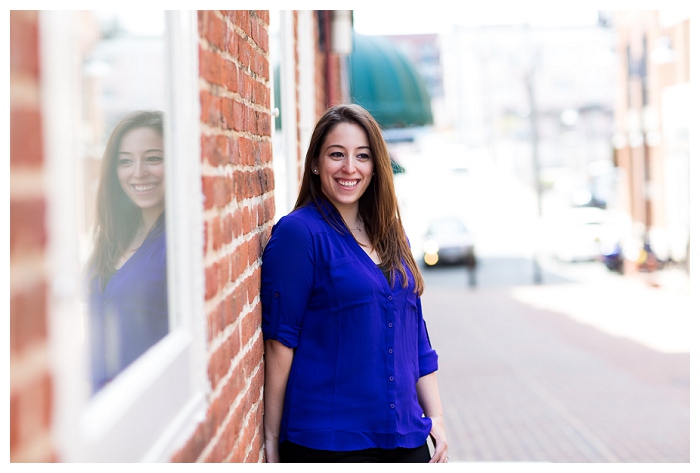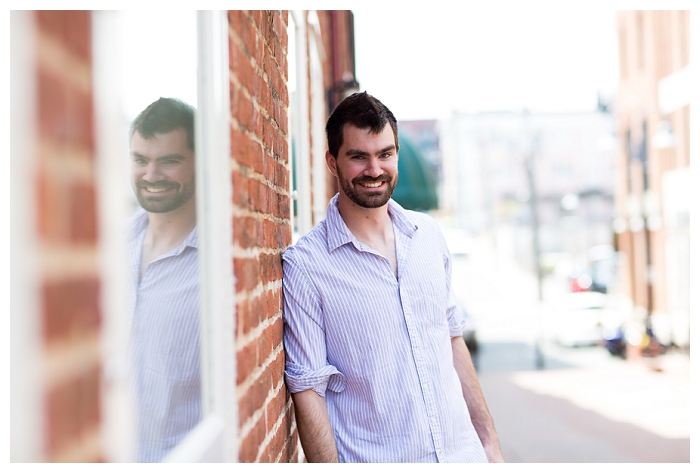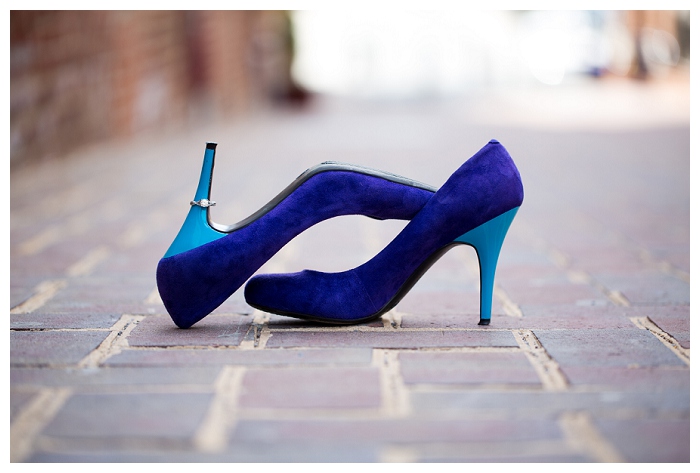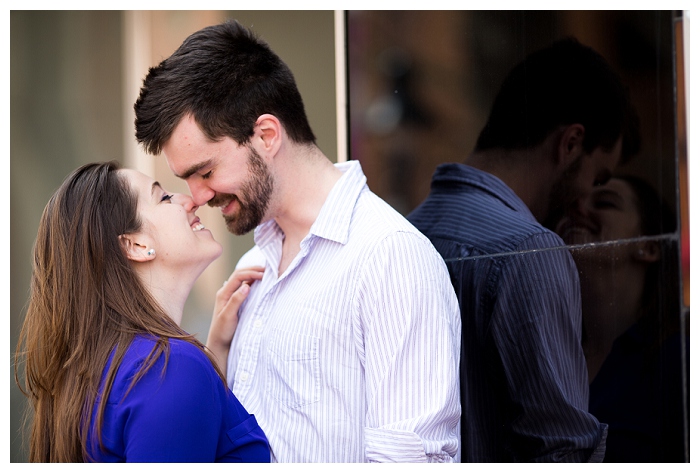 After getting pooped on by a bird!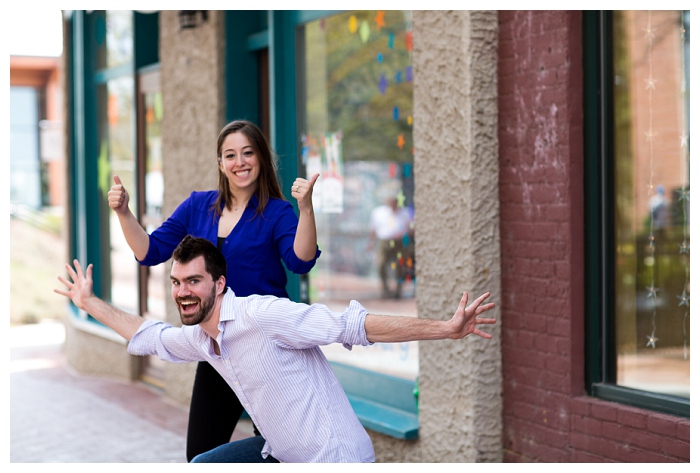 The chalk wall…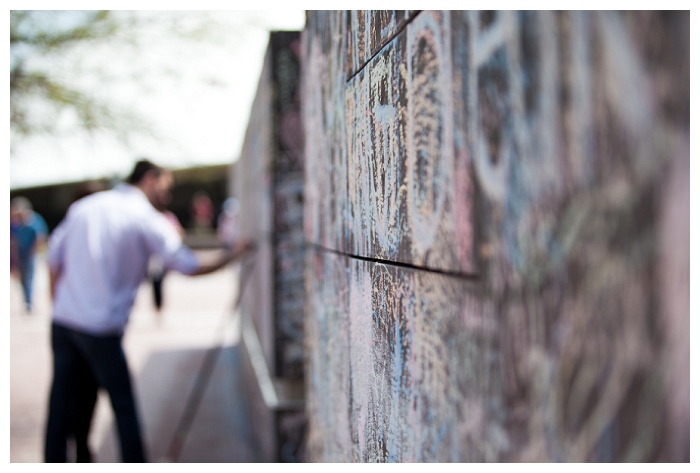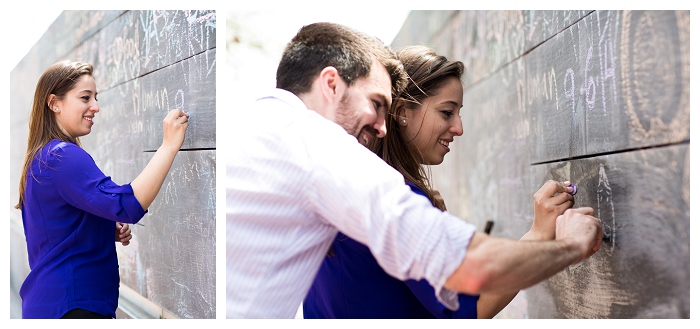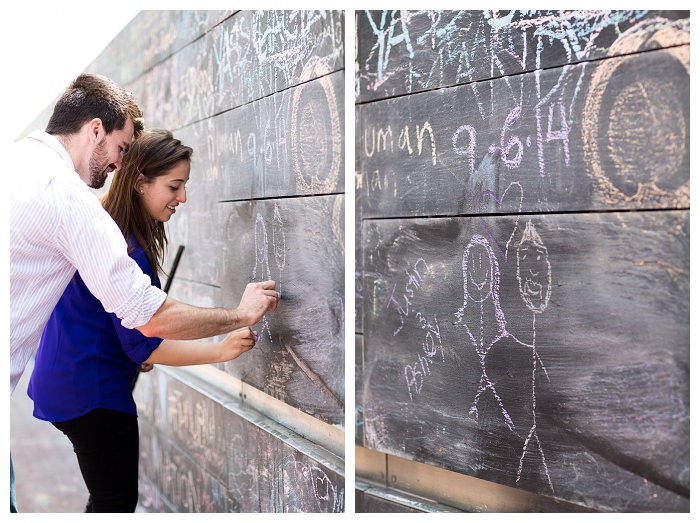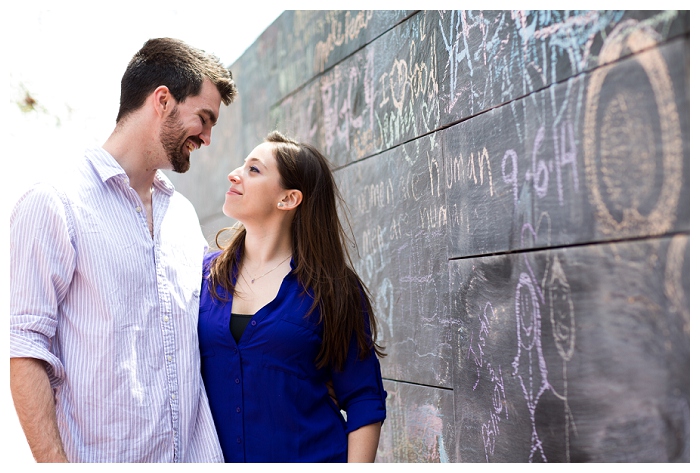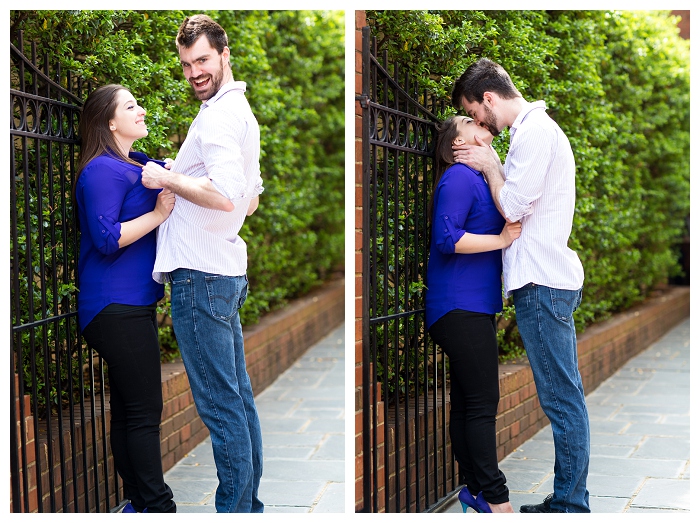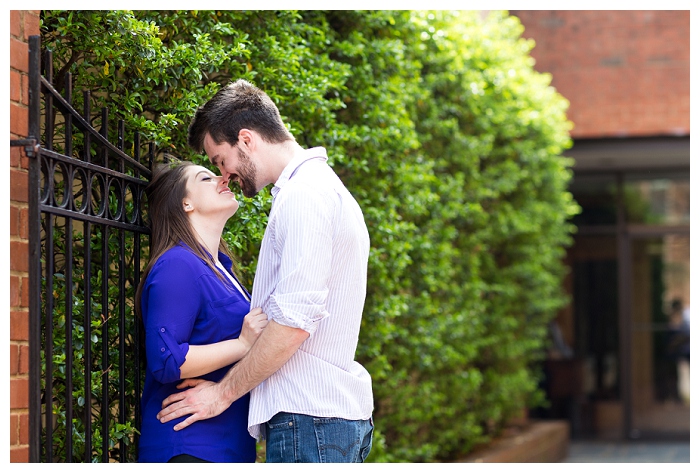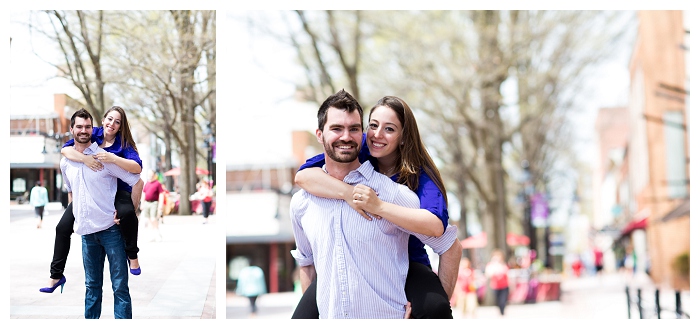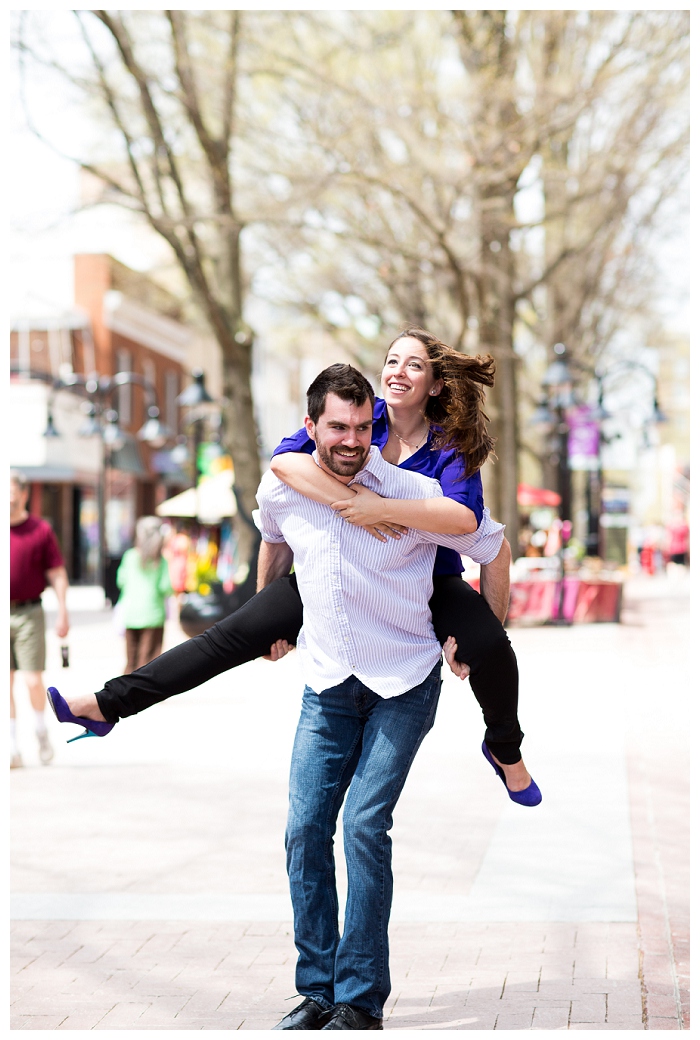 LOVE!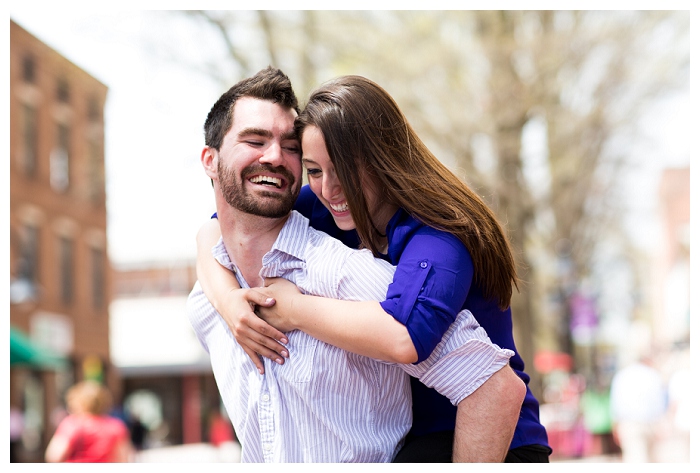 Justin has a longer hang time!