When we looked at the forecast for our Saturday session in Norfolk Virginia, we were told lots of heat and possible rain…but The Berens Family said, let's go for it anyway!  I am certainly glad we did.  Not only did the heat subside a little before the session, we were treated to a beautiful sunset!   It had been a few years since I had seen Erin, Donnie and Aidan, but it felt like no time had passed at all.  They also brought along their pooch, Chowder, and he was wonderful.  Thanks Berens Family for the fun evening…I am going to have to try some Menchies after hearing Aidan rave about it.  🙂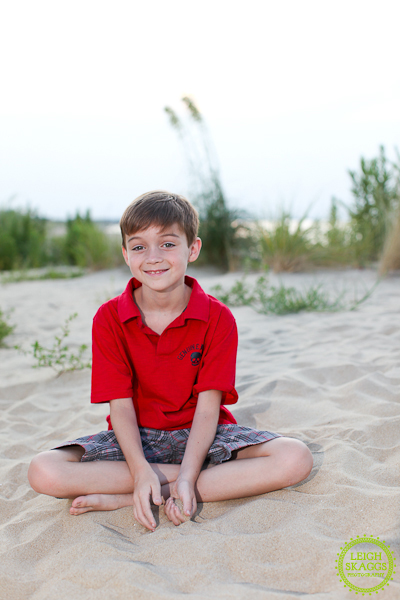 Erin and Donnie recently celebrated 10 years of Marriage, Congrats you two!!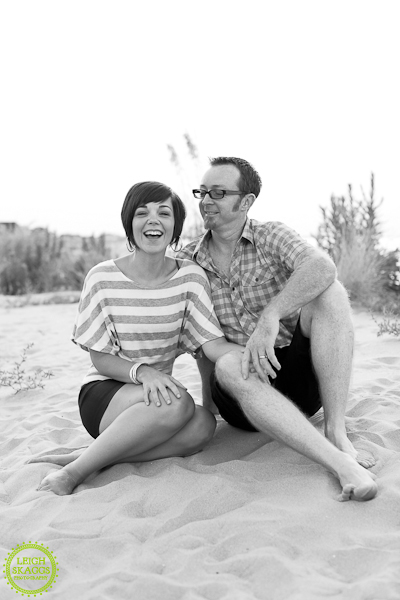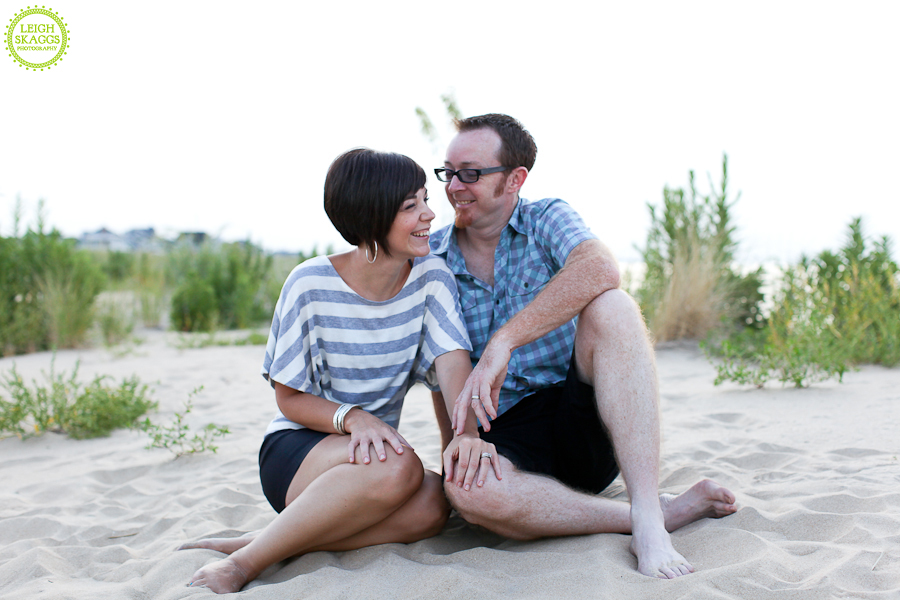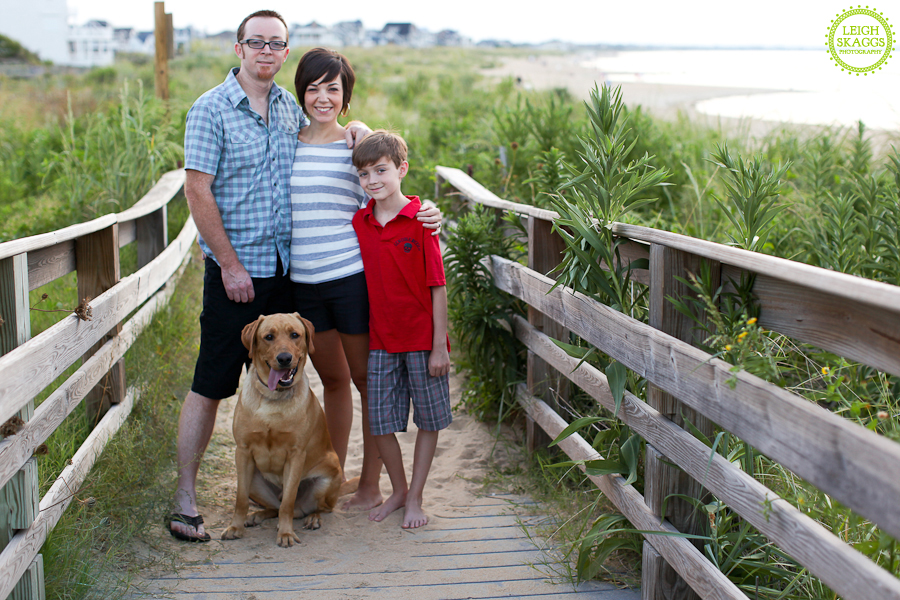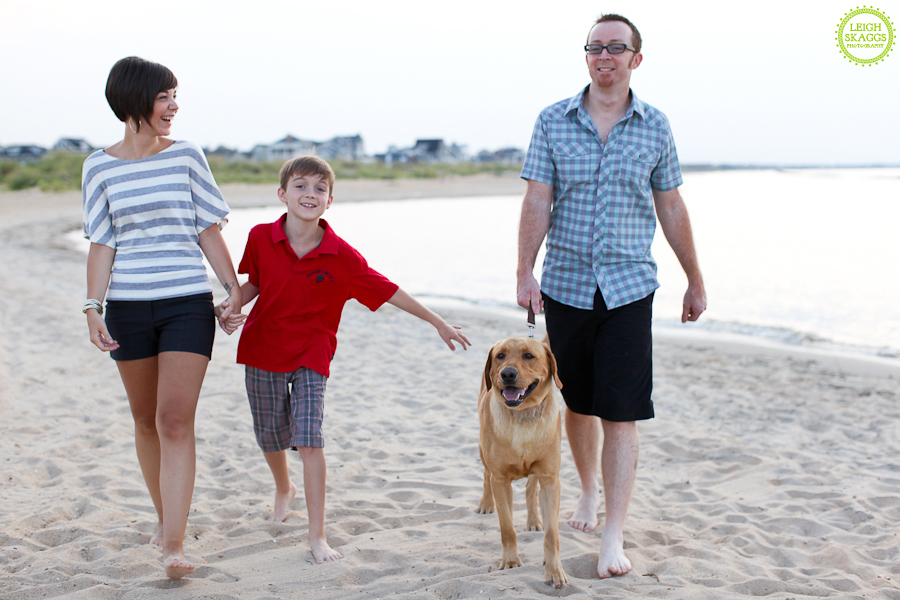 Even Chowder know how to smile for the camera!  🙂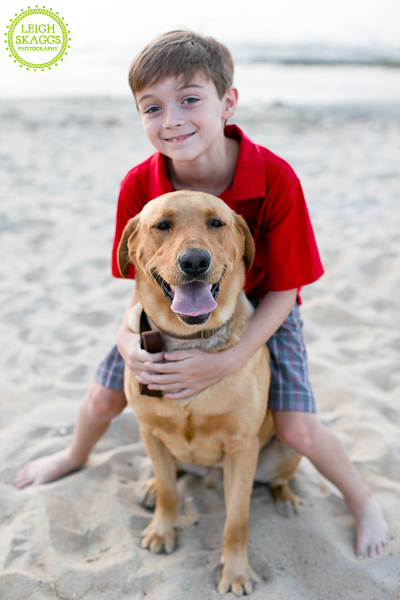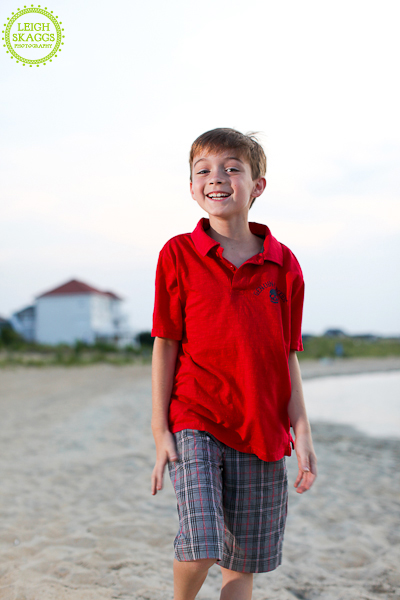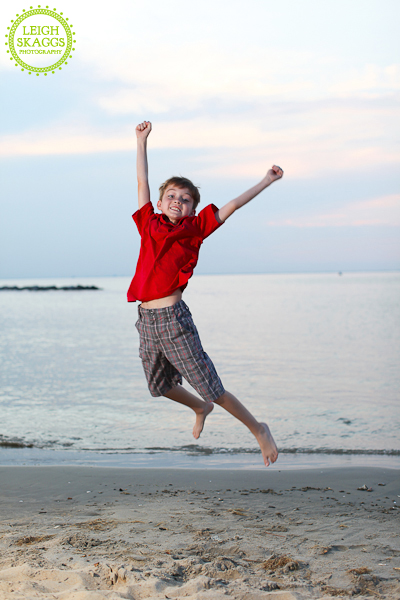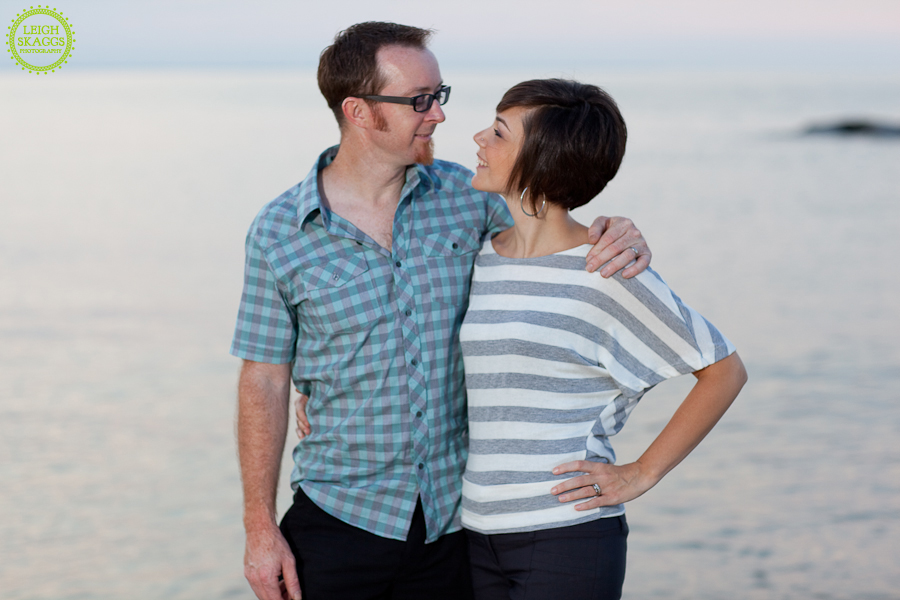 Love this face!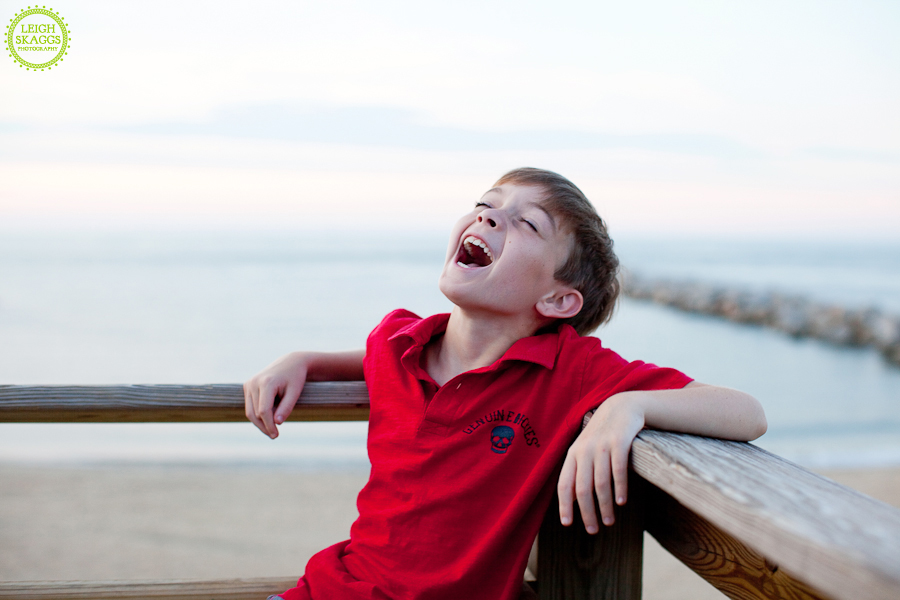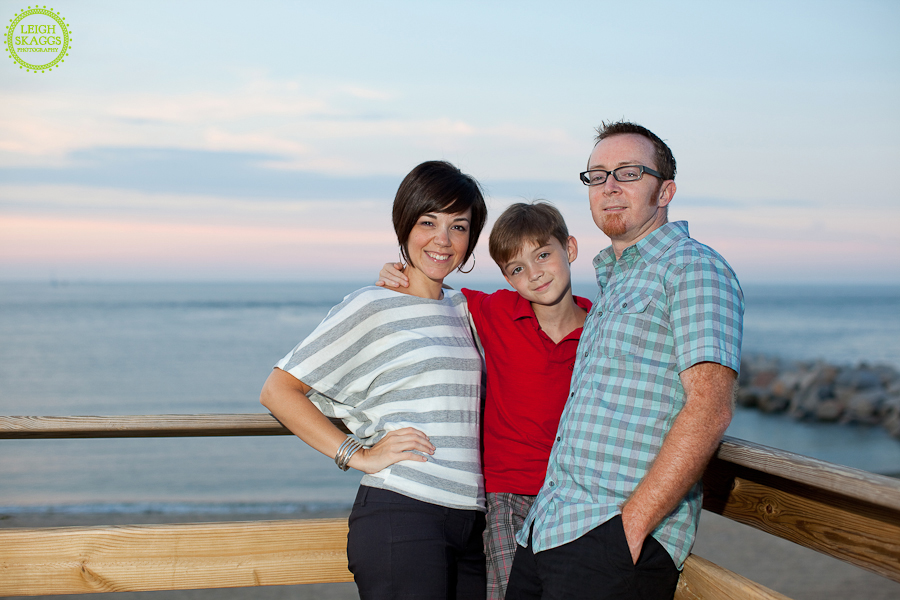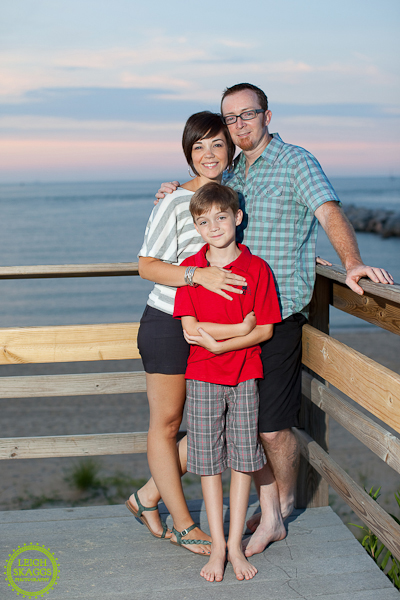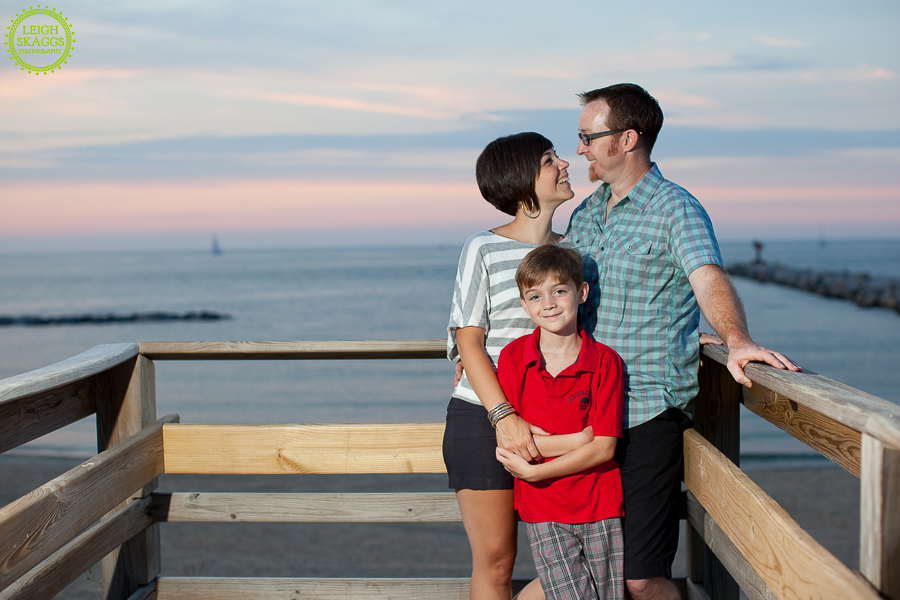 AWWWWW!!!!!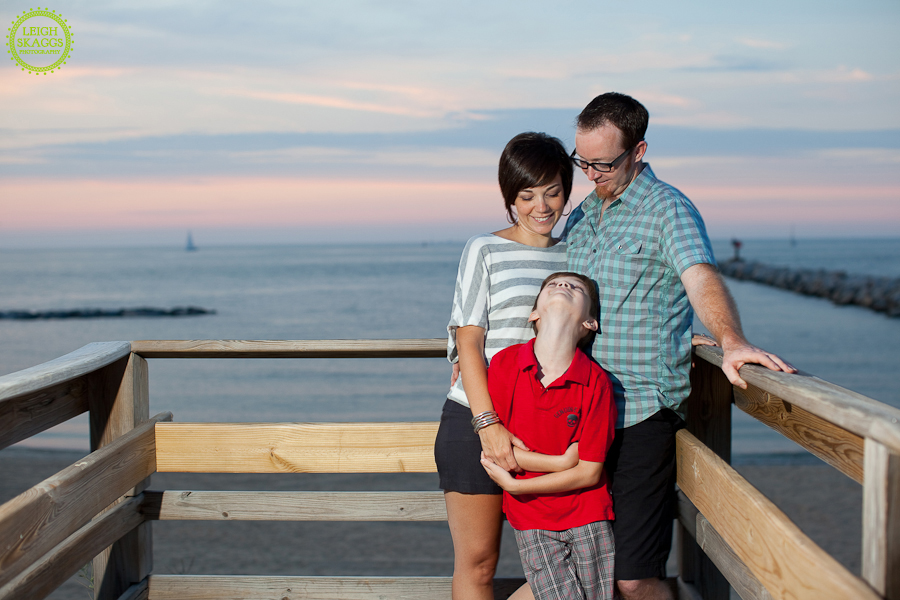 Thanks again Berens Family.  Like Aidan said "next time when we do this, we have to go to the beach again, on a Saturday!"  To view their entire session, please visit the client viewing section at my website at Leigh Skaggs Photography